Have a language expert improve your writing
Run a free plagiarism check in 10 minutes, generate accurate citations for free.
Knowledge Base
Academic writing
Writing numbers: words and numerals
APA Style Guidelines for Numbers | Words or Numerals?
Published on August 7, 2015 by Sarah Vinz . Revised on July 23, 2023.
Numbers can be written either as words (e.g., one hundred) or numerals (e.g., 100). In this article we follow the guidelines of APA Style , one of the most common style guides used in academic writing .
In general, words should be used for numbers from zero through nine, and numerals should be used from 10 onwards. This is true for both cardinal numbers (e.g., two, 11) and ordinal numbers (e.g., second, 11 th ). However, there are some important exceptions to this rule.
Note that other style guides, such as Chicago Style,  address numbers differently (for example, in Chicago, you use words for numbers up to 100). Regardless of what style guide you follow, the most important thing is to be consistent in how you treat numbers throughout your document.
Table of contents
Writing percentages, reporting statistical results that include numbers, writing numbers that are accompanied by measurements, writing long numbers, consistency may not be obvious, other interesting articles.
Use numerals for numbers from zero to nine that are followed by a precise unit of measurement.
The samples measured 7 cm in diameter. ("cm" is a unit of measurement)
But: These three samples were subjected to further testing.
Use words for any number that is used to start a sentence, with the exception of years.
Seventy-two thousand ink cartridges are sold every day.
Nineteenth-century novels often feature complicated plot lines.
But: 2008 saw record olive crops throughout the Mediterranean.
Use words for common fractions and set expressions.
According to the survey, two thirds of the employees are dissatisfied.
Understanding the Five Pillars of Islam is a critical first step.
The Fourth of July is traditionally marked by a firework display.
Receive feedback on language, structure, and formatting
Professional editors proofread and edit your paper by focusing on:
Academic style
Vague sentences
Style consistency
See an example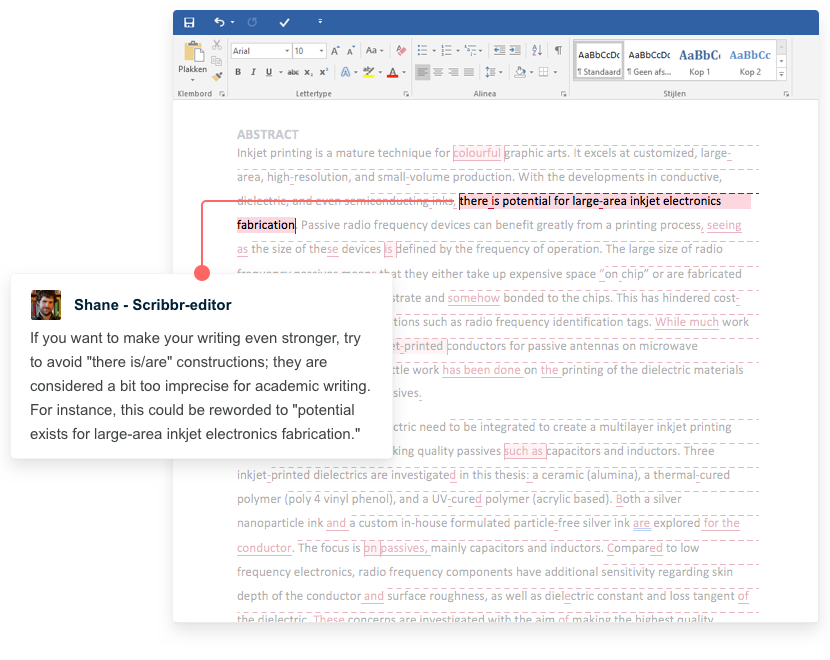 With percentages, the standard is to use numerals and "%" (not "percent").
According to the report, 45% of the workforce is employed in the service sector. Only 6% currently work in agriculture.
The main exception is if you are using a percentage to begin a sentence. In this case, use words to express the entire percentage.
Thirteen percent of the patients reported that their symptoms improved after taking the experimental drug.
If your paper includes quantitative research, you probably have data to report. Statistics, mathematical functions, ratios, and percentages are all written using numerals. This is true regardless of whether they are included within a table or as part of the actual text. Keep the following guidelines in mind:
Report most statistics to two decimal places (such as M = 5.44).
Report statistics that could never exceed 1.0 to three decimal places (such as p < .001).
If a value has the potential to exceed 1.0, use the leading zero. If a value can never exceed 1.0, do not use the leading zero.
Italicize values that are not Greek letters (such as M , SD , p , and F ).
Include spaces before and after =, >, and <.
The average IQ of the participants was relatively high ( M = 137.33, SD = 4.54).
The results of the second test were statistically significant, t (12) = 4.11, p < .05.
There are further detailed guidelines about reporting statistics in APA .
If a number comes immediately before a unit of measurement, use numerals.
Each patient received  5 mg  of the experimental drug.
The tallest participant was 2.03 m .
Also use numerals for precise ages, times, dates, scores, points on a scale, and amounts of money.
The final score of Ghana 2, Brazil 1 did not represent a decisive victory.
Children under 8 years receive a $50 discount.
But: Most girls start reading when they are about five years old. ("about" makes the number imprecise)
Longer numbers follow specific rules:
Use a period to indicate a decimal point.
Starting with 1,000, use commas to separate every three digits.
The region has an average of 43.75 doctors for every 10,000 people.
Some predict that the number of users will reach 2 billion by 2020.
One of the main reasons why writing numbers is complicated is that consistently applying the rules may lead to a text that actually seems very in consistent. Consider the following paragraphs:
At about the age of seven , the girl's height was 1.47 m. This placed her in the fifth percentile, although her weight placed her in the top 7% of her class. By the time she was 9 years old, she was taller than half of the boys in her year. Five years later, she was still ranked 15 th .
Thirteen thousand viewers watched the performance of Shakespeare's Twelfth Night from the park, while another 2,000 watched from the surrounding buildings and 1.2 million watched it on television. As one  out of every 11 residents saw at least part of the play, this one event can definitely be considered a success.
These texts may look awkward because so many different number formats have been used, but don't be deceived – the above guidelines have all been followed.
If you are not required to strictly follow a particular style (such as APA format ), you may have some flexibility to modify the guidelines presented in this article. Just be sure to apply any modifications you make throughout your entire document.
If you want to know more about AI for academic writing, AI tools, or fallacies make sure to check out some of our other articles with explanations and examples or go directly to our tools!
Begging the question fallacy
Hasty generalization fallacy
Equivocation fallacy
False cause fallacy
Sunk cost fallacy
Deep learning
Generative AI
Machine learning
Reinforcement learning
Supervised vs. unsupervised learning
 (AI) Tools
Grammar Checker
Paraphrasing Tool
Text Summarizer
AI Detector
Plagiarism Checker
Citation Generator
Cite this Scribbr article
If you want to cite this source, you can copy and paste the citation or click the "Cite this Scribbr article" button to automatically add the citation to our free Citation Generator.
Vinz, S. (2023, July 23). APA Style Guidelines for Numbers | Words or Numerals?. Scribbr. Retrieved December 5, 2023, from https://www.scribbr.com/academic-writing/numbers/
Is this article helpful?
Sarah's academic background includes a Master of Arts in English, a Master of International Affairs degree, and a Bachelor of Arts in Political Science. She loves the challenge of finding the perfect formulation or wording and derives much satisfaction from helping students take their academic writing up a notch.
Other students also liked
Reporting statistics in apa style | guidelines & examples, using abbreviations and acronyms, language mistakes in quotes, what is your plagiarism score.
Purdue Online Writing Lab Purdue OWL® College of Liberal Arts
Numbers & Statistics 

Welcome to the Purdue OWL
This page is brought to you by the OWL at Purdue University. When printing this page, you must include the entire legal notice.
Copyright ©1995-2018 by The Writing Lab & The OWL at Purdue and Purdue University. All rights reserved. This material may not be published, reproduced, broadcast, rewritten, or redistributed without permission. Use of this site constitutes acceptance of our terms and conditions of fair use.
Writers often need to discuss numbers and statistics in their manuscripts, and it can be a challenge to determine how to represent these in the most readable way. APA 7 contains detailed guidelines for how to write numbers and statistics, and the most common are listed below. These guidelines, however, are not exhaustive and writers may need to evaluate particular instances of numbers in their own writing to determine if the guideline applies or if an exception should be made for clarity.
Numbers 
Generally, you can spell out numbers below 10 in words (seven, three), and use numerals for anything 10 and higher (10, 42). 
You should use Arabic numerals (1, 7) instead of Roman numerals (II, XI) unless the Roman numerals are part of established terminology in your field. 
In numbers greater than 1,000, use commas to separate groups of three digits except in page numbers, binary code, serial numbers, temperatures, acoustic frequencies, and degrees of freedom. 
Do not add apostrophes when writing a plural of a number (the 2000s, the 70s).
Use a numeral in these cases:
a number 10 or higher anywhere in the paper
a number right before a unit of measurement (3 m, 24 g)
a number denoting: mathematical functions, fractions, decimals, percentages, ratios, percentiles (2:1 ratio, 5%)
a number denoting: time, a date, an age, a point on a scale, an exact amount of money, or a numeral (the 3 key on your keyboard, 7 years old, a 5 on the test)
a number indicating a place in a series or a part of a book/table, if the number is after a noun (i.e., Item 4, but words are used in cases like "the fourth item")
Spell the number out in words in these cases:
a number from 0-9 anywhere in the paper, except the specific cases above
a number that starts a sentence, heading, or title (though this should be avoided)
a number that is a common fraction (one half, two thirds)
a number that is part of a common phrase (Noble Eightfold Path)
When numbers are written next to each other in a sentence, one strategy to help readers parse the sentence is to combine words and numerals (3 two-year-old owls, four 3-step plans), but rewording to separate the numbers may be the best choice for clarity in some cases. Clarity for readers is always the most important consideration.
Ordinal Numbers 
Treat ordinal numbers (3rd, fourth) the same way as other numbers, using the guidelines above. You may use a superscript or not (1 st , 1 st ), but you should maintain the same usage throughout your paper.
Decimal Fractions 
In numbers less than 1, writers may include a leading 0 before the decimal point or not. This choice is based on the maximum possible amount of the statistic:
If the statistic can be greater than 1, use a leading 0 (0.24 in)
If the statistic cannot be greater than 1, do not use a leading 0 (p = .042)
APA's general principle for rounding decimals in experimental results is as follows, quoted here for accuracy: "Round as much as possible while considering prospective use and statistical precision" (7th edition manual, p. 180). Readers can more easily understand numbers with fewer decimal places reported, and generally APA recommends rounding to two decimal places (and rescaling data if necessary to achieve this).
Some more specific guidelines for particular values are listed below.
One decimal place:
Two decimal places:
correlations
proportions
inferential statistics
exact p values (can be reported to two or three places; when p is less than .001, write p < .001)
Statistical Copy 
These rules cover presentation of data, not accuracy of data or the best way to conduct analysis.
You can represent data in the text, in a table, or in a figure. A rule of thumb is:
<3 numbers → try a sentence
4-20 numbers → try a table
>20 numbers → try a figure
Clarity is always paramount.
When discussing statistics in common use, you do not need to provide a reference or formula.
If the statistic or expression is new, rare, integral to the paper, or used in an unconventional way, provide a reference or formula.
The purpose of reporting statistics is usually to help readers confirm your findings and analyses; as such, the degree of specificity in reporting results should follow in line with that purpose.
When your data are multilevel, you should include summary statistics for each level, depending on the kind of analysis performed. When your data are reported in a table or figure, you do not need to repeat each number in the text, but you should mention the table or figure in the text when discussing the statistics and emphasize in-text key data points that help interpret your findings. 
Use words like "respectively" or "in order" to clarify each statistic mentioned in text and their referent.
For instance:
Confidence intervals should be reported: 90% CI [ LL, UL ], with LL as the lower limit and UL as the upper limit of the interval. You do not need to repeat confidence intervals in the same paragraph or in a series when the meaning is clear and the confidence interval has not changed. When CIs follow the report of a point estimate, you do not need to repeat the unit of measurement.
Statistics uses a great deal of symbols and abbreviations (when a term can be both, the abbreviation refers to the concept and the symbol indicates a numeric value).
You do not need to define these when they represent a statistic or when they are composed of Greek letters. You do need to define any other abbreviation (such as ANOVA, CFA, SEM) in your paper. If the analysis you are performing uses multiple notation styles for symbols and abbreviations, only use one consistently throughout your paper.
Some other statistical symbol guidelines include:
use words rather than symbols in narrative text; when you report a stats term with other mathematical symbols like = or +, use the symbol
population parameters use Greek letters while estimators use Latin letters in italics (usually)
uppercase, italicized N indicates the total membership of a sample; lowercase, italicized n indicates the membership of a subgroup of a sample such as a treatment group or control group
% and currency symbols like $ should only be used with numerals (15%, $25) or in table headings and figure labels to save space
use standard type (no italics or bold) for Greek letters, subscript and superscript identifiers, and abbreviations that are not variables such as log
use bold type for vector and matrix symbols
use italics for all other statistical symbols
Mathematical Copy 
For ease of reading, use spaces between elements in a mathematical expression ( a + b = c ), except in the case of a minus sign indicating a negative number which uses a space before the minus but not between the minus and the numeral.
Use subscripts first and then superscripts, except in the case of key symbols like the superscript for prime.
All equations should be punctuated to fit in the syntax of the sentence, even if they are presented on their own line.
Short, simple equations can be written in a regular line of text, with a slash (/) for fractions. Parentheses, square brackets, and braces should be used (in that order, from innermost to outermost) to indicate order of operations. Equations that do not fit vertically in the line of text should be shown on their own line. 
All displayed equations (equations on their own line) should be numbered, similarly to tables and figures, so that they can be referred to later (and simple equations may be displayed rather than written in a line of text if they will need to be referred to later by number).
In text, equations should be referred to by name (Equation 1 or the first equation are both acceptable). The equation number does not need a special label, and instead should be displayed in parentheses toward the right margin of the page:
  If a symbol in your equation cannot be entered with your word processor, use an image; otherwise, type all equations exactly as you would like them to appear in the publication.
How to Write Numbers in APA Style
Published by steve tippins on april 7, 2019 april 7, 2019.
Last Updated on: 30th August 2022, 04:41 am
APA style can be annoyingly precise with its requirements. But that's exactly why style guides exist–to make up for the ambiguity of English grammar rules and offer a standard way to write. That's why universities, newspapers, publishing houses, and academic journals all use style guides–to ensure that the material they produce all follows the same guidelines.
Writing numbers in APA style is fairly simple, but there are some exceptions to be aware of. All of the information below comes from the APA Publication Manual, 6th edition.
First, let's look at the simple answer.
APA Numbers: The Simple Answer
The simplest thing to remember is, write out numbers below ten, and use numerals for numbers ten and greater.
For example,
"We interviewed three men and five women."
"We surveyed 42 retail managers."
However, there are some important exceptions to this rule. Below, I'll detail the full requirements for APA numbers.
When to Write Out Numbers in APA Style
Beginning a sentence.
Always write out numbers that begin a sentence or a title. However, the APA style website recommends trying to re-word a sentence to avoid beginning with a number when possible.
"Thirty-five percent of the respondents said they had received little or no support from the program."
"Thirteen of the participants received a placebo."
Common Fractions
Always write out common fractions.
"While two-thirds of the participants said they found the program beneficial, the remainder of the participants said that they received little or no support."
Ordinal Numbers
Write out ordinal numbers.
"By the time they reach twelfth grade, students should be adequately prepared for college."
Universally Accepted Usage
Words that have a universally accepted usage as written out.
"The Twelve Apostles"
"The Five Pillars of Islam"
When to Use Numerals in APA Style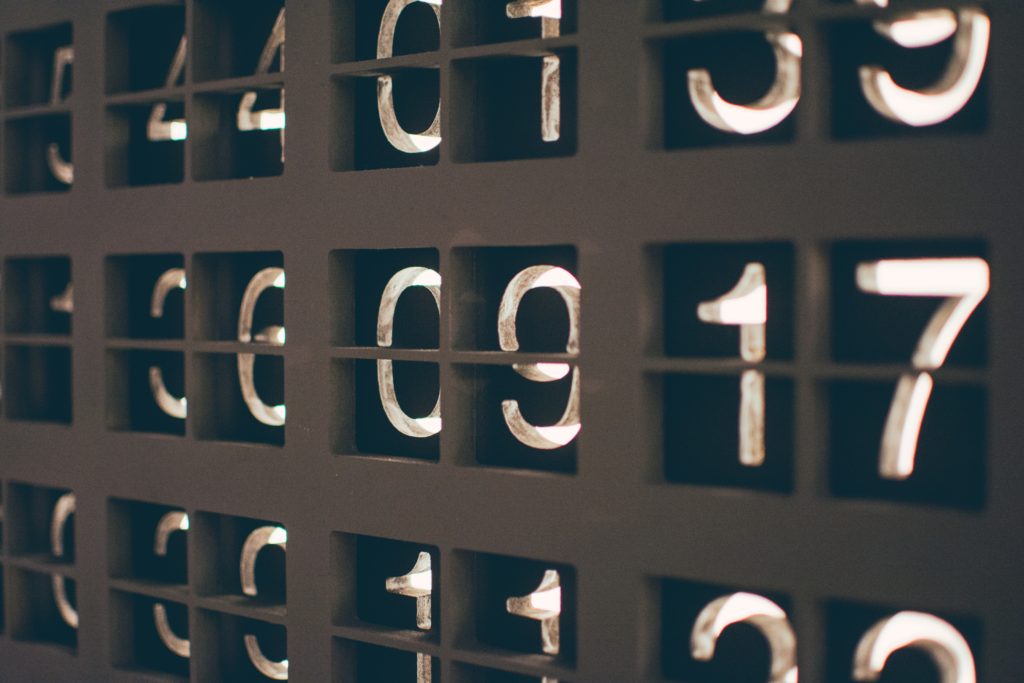 Generally speaking, use numerals in all situations except the exceptions above. However, here are the situations the APA Publication Manual recommends.
Numbers 10 and Greater
Use numerals for numbers 10 and greater. For example,
"However, only 15 nurses filled out the questionnaire."
"All of the companies lost over $8,000,000 as a result of the crash."
Followed By Units of Measurement
Any number immediately followed by units of measurement should be written in numeral form.
"Participants each received a 3 mg dose."
"Children less than 5 years old were not eligible to be participants in the study."
"Participants received a second dose at 1:30 p.m."
Scores, Scales, and Graphs
Use numerals for any numbers that represent scores, points on a scale, or any number in a figure or graph.
"A score of 6 on a 7-point Likert scale."
Hack Your Dissertation
5-Day Mini Course: How to Finish Faster With Less Stress
Interested in more helpful tips about improving your dissertation experience? Join our 5-day mini course by email!
Representing Mathematical Functions
Statistical or mathematical functions, fractions, ratios, percentiles, and quartiles.
"…multiplied by 3"
"…the 5th percentile"
Numbers exact representing time, dates, ages. Approximations are represented by words ("about nine months ago")
"2 hr 44 min"
Place in a Series
Use numerals for specific points in a series such as chapters or pages in a book "Page 5"
"Chapter 12"
"Module 7"
Use numerals to represent exact sums of money.
"3 dollars and 15 cents."
Numbers Appearing Together
When numbers are used to modify other numbers, write out one of them. For example,
"Six 5-year-olds" (rather than 6 5-year-olds, which might be mistaken for "65-year-olds")
In The Abstract
Always use numerals in the abstract, even for numbers below ten.
Other APA Number Rules to Be Aware Of
There are a few more rules to be aware of when writing numbers in APA style.
Decimal Fractions
Use a zero before the decimal point with numbers that are less than 1 (when the statistic can exceed 1).
Roman Numerals
If roman numerals are "part of an established terminology," don't change them to traditional (Arabic) numerals.
"Type II error"
Commas in Numbers
As a general rule, use commas as you normally would ("1,000,"). However, observe the following exceptions:
Page numbers
Binary digits
Serial numbers
Degrees of temperature
Acoustic frequency designations
Degrees of freedom
Plurals of Numbers
Add an "s" or "es" to numbers to pluralize them, whether they are numerals or written out. Do not add an apostrophe.
"Twos and threes"
Metric Units
When appropriate, make the full names of units plural, but do not pluralize abbreviations.
"Two meters,"
Do not place a period after a symbol
Use a space between the abbreviation or symbol and the number. The only exception is for the measures of angles.
Need More Help With Your Dissertation?
We can help. We offer dissertation coaching and dissertation editing services. Contact us for more information.
American Psychological Association. (2009). Publication manual of the American Psychological Association. (italics) Washington, D.C.: American Psychological Association.
https://www.apastyle.org/learn/faqs/numbers-as-words
Book a Free Consultation
Book a Free Consultation with one of our expert coaches today.
Steve Tippins
Steve Tippins, PhD, has thrived in academia for over thirty years. He continues to love teaching in addition to coaching recent PhD graduates as well as students writing their dissertations. Learn more about his dissertation coaching and career coaching services. Book a Free Consultation with Steve Tippins
Related Posts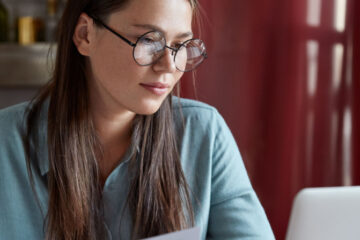 Dissertation
What makes a good research question.
Creating a good research question is vital to successfully completing your dissertation. Here are some tips that will help you formulate a good research question. What Makes a Good Research Question? These are the three Read more…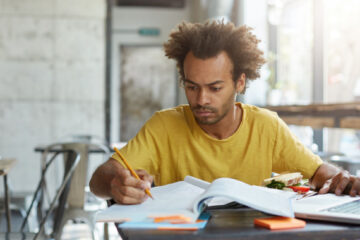 Dissertation Structure
When it comes to writing a dissertation, one of the most fraught questions asked by graduate students is about dissertation structure. A dissertation is the lengthiest writing project that many graduate students ever undertake, and Read more…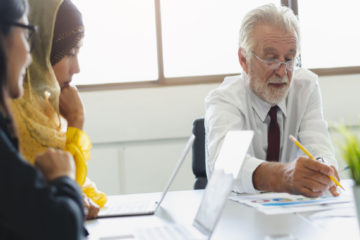 Choosing a Dissertation Chair
Choosing your dissertation chair is one of the most important decisions that you'll make in graduate school. Your dissertation chair will in many ways shape your experience as you undergo the most rigorous intellectual challenge Read more…
Make This Your Last Round of Dissertation Revision.
Learn How to Get Your Dissertation Accepted .
Discover the 5-Step Process in this Free Webinar .
Almost there!
Please verify your email address by clicking the link in the email message we just sent to your address.
If you don't see the message within the next five minutes, be sure to check your spam folder :).
RRU Writing Centre
WriteAnswers
Q. What are the APA Style rules regarding numbers?
2 Academic Integrity
45 Academic writing
38 APA Style
32 APA Style: Formatting
107 APA Style: In-text citations
105 APA Style: References
18 Legal citations
15 Paraphrasing
10 Punctuation
24 Quotations
16 Writing Centre information
64 Writing Centre resources
Answered By: Jonathan Faerber (he/him/his) Last Updated: Nov 04, 2021     Views: 12868
APA Style (7th ed.)
The American Psychological Association's (2020) Publication Manual of the American Psychological Association provides extensive information and examples on using numbers. This FAQ will focus on the basics, so please refer to the manual for more information.
A. General rule: "Use numerals to express numbers 10 and above and words to express numbers below 10" (American Psychological Association [APA], 2020, p. 178).
B. Use numerals to express numbers that
"immediately precede a unit of measurement" (APA, 2020, p. 178) e.g., 2 cm.
"represent statistical or mathematical functions, fractional or decimal quantities, percentages, ratios, and percentiles and quartiles" (APA, 2020, p. 178) e.g., divided by 4, more than 2%.
"represent time, dates, ages, scores and points on a scale, exact sums of money, and numerals as numerals" (APA, 2020, p. 178).
"denote a specific place in a numbered series, parts of books and tables, and each number in a list of four or more numbers" (APA, 2020, p. 178).
C. Use words to express
"any number that begins a sentence, title or text heading. (Whenever possible, reword the sentence to avoid beginning with a number)" (APA, 2020, p. 179).
"common fractions" (APA, 2020, p. 179) e.g., one third of the group.
"universally accepted usage" (APA, 2020, p. 179) e.g., the Ten Commandments
D. Use words and numerals to express "back-to-back modifiers" (APA, 2020, p. 179) e.g., 2 four-way stops.
Exception: If readability suffers, spell out both numbers e.g., "first two items", not "1 st two items" or "first 2 items".
E. "Use commas between groups of three digits in most figures of 1,000 or more" (APA, 2020, p. 180).
Exceptions:
page numbers e.g., page 1029
binary digits e.g., 00110010
serial numbers e.g., 290466960
degrees of temperature e.g., 3071 F°
acoustic frequency designations e.g., 2000 Hz
degrees of freedom e.g., F (24, 1000). (APA, 2020, p. 180)
F. "To form the plurals of numbers . . . add s or es alone, without an apostrophe" (APA, 2020, p. 181) e.g., 1800s, sixes and sevens.
For more information on numbers, including more details on the information provided here as well as how to present ordinal numbers, decimal fractions, and Roman numerals, please see pages 178-181 in the APA Style manual and Numbers on the APA Style website.
American Psychological Association. (2020). Publication manual of the American Psychological Association (7th ed.). https://doi.org/10.1037/0000165-000 ​
Was this helpful? Yes 0 No 0
APA Writing Style
APA Writing
Voice and Tense
Clarity of Language
Basic Number Rule
Use numerals.
Avoiding Bias
Periods, Commas, and Semicolons
APA Citation Style This link opens in a new window
APA style has special rules for expressing numbers within a research papers. For more detailed information on numbers, please see pages 178-181 in the APA 7th edition manual. When using numbers in APA, keep these two basic rules in mind.
• Use words instead of numerals when expressing numbers one through nine.
• Use numerals for numbers 10 and up.
Use words to express numbers in the following situations: (see page 179, Section 6.33 in the APA 7th edition manual)
When a number is the first word in a sentence, title, or heading. Reword a sentence whenever possible to avoid using numbers at the beginning of a sentence.
Twelve students completed the survey on depression.
Twenty percent of the sample showed an increase in stress levels.
Simple fractions
One half of the participants.
a two-thirds majority
Use the"universally accepted usage" for certain proper nouns
The Twelve Apostles
The Twelfth Imam
Use numbers in the following situations:
Numbers followed by a unit of measurement.
500 mg of acetaminophen
Statistical or mathematical functions, decimal fractions, proportions, percentages.
5 times as many
a ratio of 5:1
Numbers that represent scores, points on a scale, numerals as numerals, and any numbers in a figure or graph.
a score of 5 on a 7 point Likert scale
Numbers indicating a specific point in a numbered series.
When the noun comes before the number, the noun is usually capitalized. If the number comes before the noun, the usual APA number rule still applys. See examples below.
Use words for approximations of numbers of days, months, and years. The manual does not dictate anything for approximations of weeks, decades, or centuries. Use your own judgment when longer lengths of time.
Numerals and Words Together:
At times, numbers can end up back to back as modifiers to a noun. An example, 10 7-point scale can easliy be misread as 107 point scale. This would result in making your data confusing to the reader. It is recommended that you use a combination of words and numbers to define your numbers.
ten 7-point scales
3 two-way interactions
twenty 6-year-olds
<< Previous: Pronouns
Next: Avoiding Bias >>
Last Updated: Jun 8, 2023 12:54 PM
URL: https://libguides.gvltec.edu/apawriting