Home — Essay Samples — Education — Starting School Later — Later School Start Time

Why Should School Start Later: Negative Effects of Early School Start
Categories: High School Starting School Later Student
About this sample

Downloads: 1363
Table of contents
Introduction, why school should start later, works cited.
Carskadon, M. A., & Acebo, C. (2002). Regulation of sleepiness in adolescents: update, insights, and speculation. Sleep, 25(6), 606-614.
Centers for Disease Control and Prevention. (2015). Schools start too early. Retrieved from https://www.cdc.gov/features/school-start-times/index.html
Danner, F., & Phillips, B. (2008). Adolescent sleep, school start times, and teen motor vehicle crashes. Journal of Clinical Sleep Medicine, 4(6), 533-535.
Gruber, R., Somerville, G., Enros, P., Paquin, S., Kestenberg, J., & Carrier, J. (2016). Sleep efficiency (but not sleep duration) of healthy adolescents is greater with later school start times. Sleep, 39(2), 349-356.
Hagenauer, M. H., Perryman, J. I., Lee, T. M., & Carskadon, M. A. (2009). Adolescent changes in the homeostatic and circadian regulation of sleep. Developmental Neuroscience, 31(4), 276-284.
Minges, K. E., & Redeker, N. S. (2016). Delayed school start times and adolescent sleep: A systematic review of the experimental evidence. Sleep Medicine Reviews, 28, 86-95.
Owens, J. A., Belon, K., & Moss, P. (2010). Impact of delaying school start time on adolescent sleep, mood, and behavior. Archives of Pediatrics & Adolescent Medicine, 164(7), 608-614.
Paruthi, S., Brooks, L. J., D'Ambrosio, C., Hall, W. A., Kotagal, S., Lloyd, R. M., … & Wise, M. S. (2016). Recommended amount of sleep for pediatric populations: a consensus statement of the American Academy of Sleep Medicine. Journal of Clinical Sleep Medicine, 12(6), 785-786.
Wahlstrom, K. L., & Dretzke, B. (2009). Changing times: Findings from the first longitudinal study of later high school start times. NASSP Bulletin, 93(4), 1-22.
Wheaton, A. G., Ferro, G. A., Croft, J. B., & School start times and insufficient sleep among high school students—United States, 2015–2017. (2018). Morbidity and Mortality Weekly Report, 67(3), 85-90.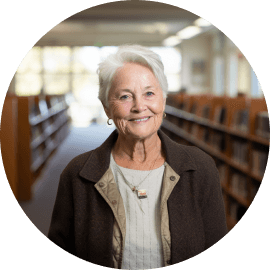 Cite this Essay
Let us write you an essay from scratch
450+ experts on 30 subjects ready to help
Custom essay delivered in as few as 3 hours
Get high-quality help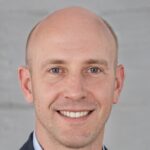 Prof. Kifaru
Verified writer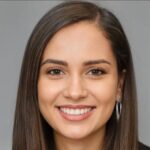 + 120 experts online
By clicking "Check Writers' Offers", you agree to our terms of service and privacy policy . We'll occasionally send you promo and account related email
No need to pay just yet!
Related Essays
3 pages / 1236 words
2 pages / 857 words
1 pages / 492 words
4 pages / 1966 words
Still can't find what you need?
Browse our vast selection of original essay samples, each expertly formatted and styled
Related Essays on Starting School Later
Should school start times be later in the day or should they be earlier? If kids don't get enough sleep can it affect kids performance in school and sports? Not getting a enough sleep is common among students and is among many [...]
In a society where more is expected from teenage students and schoolwork is harder than that from generations before, it is necessary for the school day to start and end at later times. Early start times have created negative [...]
Dear Members of the Committee, I am writing this letter to ask for reconsideration of the decision to withdraw me from the Faculty of Science and the University. On May 29, 2018 I received a letter in my official correspondence [...]
Gender has become a prevalent topic in the last few years, as it has drawn more people apart as society questions what is gender, and how many are there really. Former olympian Bruce Jenner, now Kaitlyn Jenner, has also been [...]
Truancy has become a growing problem. As the students are truant teachers, vice principals and parents become worried. They do not think that students have enough responsibility to stay out of trouble. The truth is that only a [...]
Beep beep beep beep! Every single day kids are struggling to wake up for school in the morning. Often time they are being overworked and underfed. We can do way better as a population for the youth of our society. School should [...]
Related Topics
By clicking "Send", you agree to our Terms of service and Privacy statement . We will occasionally send you account related emails.
Where do you want us to send this sample?
By clicking "Continue", you agree to our terms of service and privacy policy.
Be careful. This essay is not unique
This essay was donated by a student and is likely to have been used and submitted before
Download this Sample
Free samples may contain mistakes and not unique parts
Sorry, we could not paraphrase this essay. Our professional writers can rewrite it and get you a unique paper.
Please check your inbox.
We can write you a custom essay that will follow your exact instructions and meet the deadlines. Let's fix your grades together!
Get Your Personalized Essay in 3 Hours or Less!
We use cookies to personalyze your web-site experience. By continuing we'll assume you board with our cookie policy .
We can help you get a better grade and deliver your task on time!
Instructions Followed To The Letter
Deadlines Met At Every Stage
Unique And Plagiarism Free
StudyDriver in your Smartphone!
Why School should Start Later
Its 7:30 am. You're a junior in high school and you're driving to school. You didn't get a lot of sleep last night since you were studying for you physics test. You're only half asleep when suddenly… BAM! You feel the car you hit from the front. Did you know that 12% of the drivers who were involved in fatal car accidents were teens from ages 15 to 19? Kids are sleepy in the morning and this makes them more prone to car accidents. If school started later, kids in middle and high school could get more sleep. Schools should shift their time so that they begin later in the morning and end later in the afternoon because the amount of sleep they get can affect their health, safety, and academic performance.
The amount of sleep a student gets can affect their physical and mental health. Due to lack of sleep, kids could get diabetes. "Your body does not do as well controlling blood sugar when you do not get enough sleep" (Vorvick). Due to staying up late, the sugar stays in your body and can then cause you to get diabetes. As for mental health, teens are more likely to be in a moody state having to wake up at 7AM, whereas if they woke up at 8AM or 9AM they would be more well-rested and in a better mood. According to the Department of Health & Human Services, lack of sleep "can have dramatic effects on a teenager's life, impacting their mental wellbeing, increasing their risk of depression, anxiety and low self-esteem." Not enough sleep will cause stress on to the teenagers and in severe cases it can cause them to get anxiety, depression and other mental disorders. If kids are at risk of diabetes, depression, and anxiety, then why should school be so early in the morning?
A student academic performance can be affected by the amount of sleep he or she gets. Lack of sleep can cause concentration difficulties shortened attention span and lack of enthusiasm which can affect school work. "They're more distracted, they may make more careless errors, and they have a hard time focusing on class assignments and tests" (Gellner). When students are sleepy, it is harder to process new information and to remember stuff you have previously learned. Starting school later would give the student some extra time to get some rest and then they could have better grades and fully understand what they are learning. Some students maybe worried about having enough time for afterschool sports. On the other hand, a good night's sleep has showed improvement on the team's performance. According to the National Sleep Foundation, "Many have even seen increased participation in sports (Edina, MN) and improved performance by their teams (Wilton, CT; Nathan Hale, Seattle, WA)" (National Sleep Foundation). This shows how not only will you have enough time for sports, but you could potentially even play better. This is important because teams always want the best players, and the best players are those who get a good night's sleep. Students should not be concerned about having a negative impact on sports with school ending later.
Finally, a teens safety could be greatly impacted by his or her amount of sleep. From a high school student driving to school, to a middle schooler biking to school, both are more prone to accidents if they don't have enough sleep. "The main take-away is that American teens are not getting enough sleep, which damages their mental and physical health, education, and even ability to drive safely" (Lahey). If school started later, the student would get more sleep and therefore be more alert in the morning and throughout the day. The kids can safely get to school and are less likely to get into a car wreck if they have had a good nights sleep. Some parents more think that extra sleep is not necessary. However, according to the American Academy of Pediatrics, not enough sleep affects the health, safety and academic success of the middle or high school student. "The pediatrics say more sleep will improve mood, academic performance and reduce the risk of traffic of accidents and obesity" (Shrute). Because of these factors, we can see that more sleep is necessary. It is important to get more sleep because it is proven that not enough of it can affect the child's health, safety and academics. The parents who think it isn't necessary, need to realize this.
Sleep is a necessity, as is school. With school having a later start time, kids can get both. School should start later in the day so middle and high schoolers can have better protection, well-being, and schoolwork. Students can get to school safely, have fewer health problems and do better with educational matters. With school starting later, parents won't have to worry about if their junior got to school safely.  
Cite this page
Why School Should Start Later. (2020, Jun 15). Retrieved from https://studydriver.com/why-school-should-start-later/
"Why School Should Start Later." StudyDriver.com , 15 Jun 2020, https://studydriver.com/why-school-should-start-later/
StudyDriver.com. (2020). Why School Should Start Later . [Online]. Available at: https://studydriver.com/why-school-should-start-later/ [Accessed: 18 Sep. 2023]
"Why School Should Start Later." StudyDriver.com, Jun 15, 2020. Accessed September 18, 2023. https://studydriver.com/why-school-should-start-later/
"Why School Should Start Later," StudyDriver.com , 15-Jun-2020. [Online]. Available: https://studydriver.com/why-school-should-start-later/ . [Accessed: 18-Sep-2023]
StudyDriver.com. (2020). Why School Should Start Later . [Online]. Available at: https://studydriver.com/why-school-should-start-later/ [Accessed: 18-Sep-2023]
Why School Should Start Later. (2020, Jun 15). Retrieved September 18, 2023 , from https://studydriver.com/why-school-should-start-later/
Save time with Studydriver!
Get in touch with our top writers for a non-plagiarized essays written to satisfy your needs
Stuck on ideas? Struggling with a concept?
A professional writer will make a clear, mistake-free paper for you!
Leave your email and we will send a sample to you.
Please check your inbox
Interested in this topic?
Please indicate where to send you the sample.
Hi! I'm Chatbot Amy :)
I can help you save hours on your homework. Let's start by finding a writer.