Undergraduate
High School
Architecture
American History
Asian History
Antique Literature
American Literature
Asian Literature
Classic English Literature
World Literature
Creative Writing
Linguistics
Criminal Justice
Legal Issues
Anthropology
Archaeology
Political Science
World Affairs
African-American Studies
East European Studies
Latin-American Studies
Native-American Studies
West European Studies
Family and Consumer Science
Social Issues
Women and Gender Studies
Social Work
Natural Sciences
Pharmacology
Earth science
Agriculture
Agricultural Studies
Computer Science
IT Management
Mathematics
Investments
Engineering and Technology
Engineering
Aeronautics
Medicine and Health
Alternative Medicine
Communications and Media
Advertising
Communication Strategies
Public Relations
Educational Theories
Teacher's Career
Chicago/Turabian
Company Analysis
Education Theories
Shakespeare
Canadian Studies
Food Safety
Relation of Global Warming and Extreme Weather Condition
Movie Review
Admission Essay
Annotated Bibliography
Application Essay
Article Critique
Article Review
Article Writing
Book Review
Business Plan
Business Proposal
Capstone Project
Cover Letter
Creative Essay
Dissertation
Dissertation - Abstract
Dissertation - Conclusion
Dissertation - Discussion
Dissertation - Hypothesis
Dissertation - Introduction
Dissertation - Literature
Dissertation - Methodology
Dissertation - Results
GCSE Coursework
Grant Proposal
Marketing Plan
Multiple Choice Quiz
Personal Statement
Power Point Presentation
Power Point Presentation With Speaker Notes
Questionnaire
Reaction Paper
Research Paper
Research Proposal
SWOT analysis
Thesis Paper
Online Quiz
Literature Review
Movie Analysis
Statistics problem
Math Problem
All papers examples
How It Works
Money Back Policy
Terms of Use
Privacy Policy
We Are Hiring
Poor Time Management, Essay Example
Pages: 2
Words: 424
This Essay was written by one of our professional writers.

You are free to use it as an inspiration or a source for your own work.
Need a custom Essay written for you?
Identify areas in your life where you believe you have poor time management.  How can you use the elements in personal time management to resolve these problems.
A couple of the main areas in my life where I have poor time management have to do with having to multitask all the time. This comes down to making sure priorities are taken care of in the correct order. For example, I need to be more prepared for possible situations that are unplanned, such as the many times when I procrastinate about getting gas. I will put it off until the car in on empty and then I'll ride around on empty for a little while. There was one time when I did this too long and ran out of gas and my brother had to come and get me. Now that is something that I do not want to happen again. This is something that could have been worse because I could have been in an undesirable area. Also, running out of gas causes one to be late to his or her destination, which is something that is not planned, especially if one is running late in the first place because of not leaving out on time, or in enough time to allow for something to come up. This brings me to my next point of poor time management. I have been working on breaking the habit of waiting until the last minute to get ready to leave out of the house to get to work, school, etc. Personal time management can help me with these two poor time management issues. For example, I could get things I need ready the night before, such as my clothes, my lunch, etc., and I can make a habit of getting out of bed at least a half hour or an hour earlier to allow more time to make sure everything is in order before leaving the house. This is significant to also learning how to manage time as a nurse, because there will definitely be much multitasking that needs to be done. In addition, managing time efficiently clears one's head for being able to think critically. According to Etheridge (2007), "Learning to think critically about one's work is a large part of nursing" (p. 27). This is important because a nurse needs to think critically on her own and as part of the team and if priorities are out of order and there is no time management, then critical errors could be made that result in undesirable outcomes.
Stuck with your Essay?
Get in touch with one of our experts for instant help!
Marketing Entry Plan in Latin America, Essay Example
Nutrition for Life, Power Point Presentation With Speaker Notes Example
Time is precious
don't waste it!
Plagiarism-free guarantee
Privacy guarantee
Secure checkout
Money back guarantee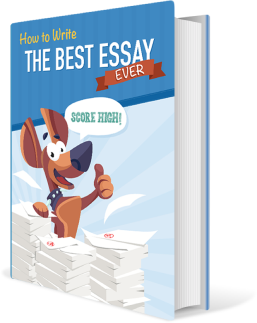 Related Essay Samples & Examples
Voting as a civic responsibility, essay example.
Pages: 1
Words: 287
Utilitarianism and Its Applications, Essay Example
Words: 356
The Age-Related Changes of the Older Person, Essay Example
Words: 448
The Problems ESOL Teachers Face, Essay Example
Pages: 8
Words: 2293
Should English Be the Primary Language? Essay Example
Pages: 4
Words: 999
The Term "Social Construction of Reality", Essay Example
Words: 371
Common time management problems (+ how to solve them)
Last updated on: November 22, 2022
How good are your time management skills ?
No matter where you are on the scale — whether you're struggling with it or you're close to mastering it (or you're anywhere in between) — there's always room for improvement.
In this article, we'll go over:
The signs of poor time management (so you'll be able to recognize them in yourself and others),
What problems poor time management can cause (so we can recognize the importance of good time management ), and
Common time management mistakes and how to solve them (because we all make them sometimes).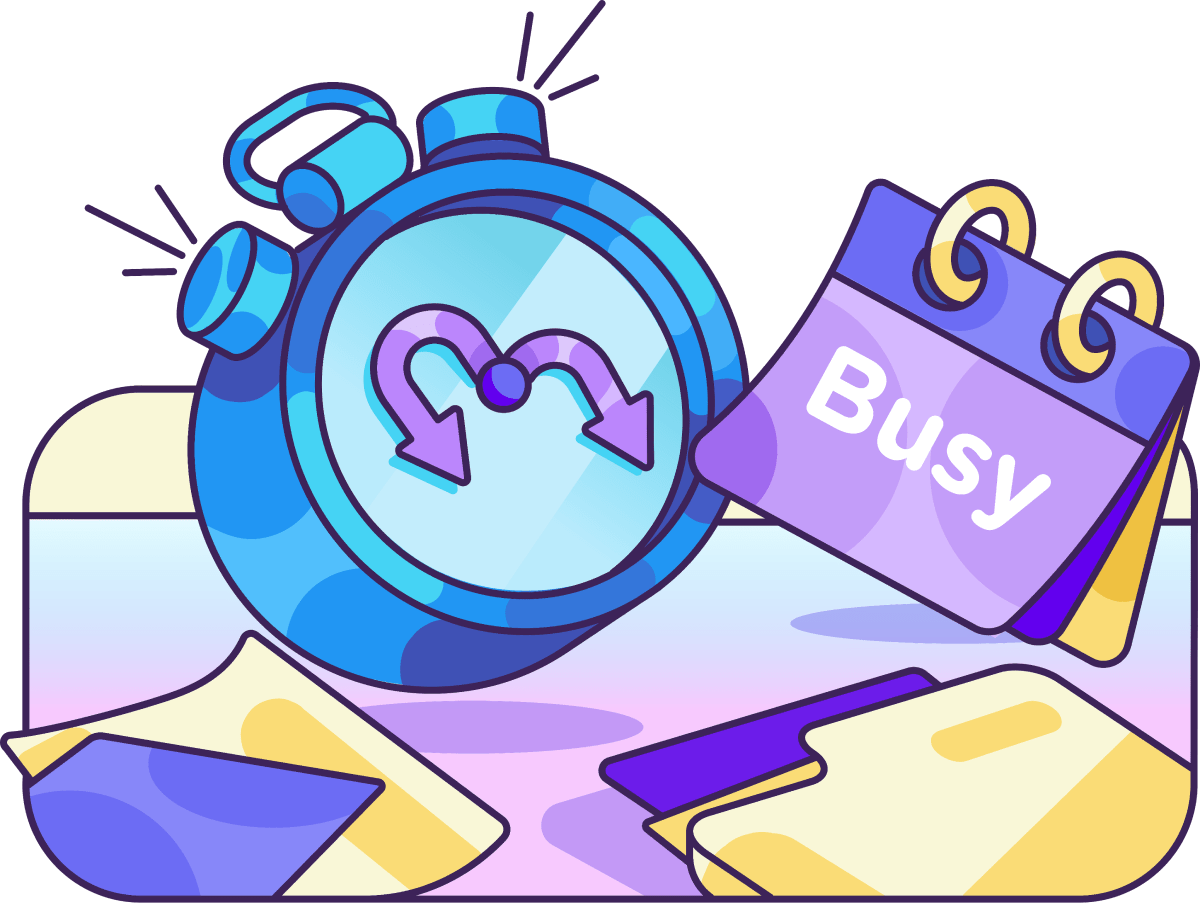 Table of Contents
Signs of poor time management
If you fail at completing your tasks repeatedly or can't seem to finish anything on time — perhaps you are not distributing your time accordingly. Poor time distribution may cause a series of mistakes that we'll discuss later in the article (as well as offer solutions, of course).
But for now, here are the most common signs of poor time management:
Easily distracted
It's hard to find a space that is completely free from distractions, but we can do our best to optimize our working space to be as distraction-free as possible.
The first step is to find out what distracts you the most:
Are those notifications on your phone?
Talking to your coworkers?
Street noises?
After you figure out what it is, it will be easier to manage distractions and avoid them.
💡 Clockify Pro Tip
Learn about the most common workplace productivity killers and how to beat them:
The most common workplace distractions and tips on how to tackle them
Poor punctuality
We all know how it feels to be stuck in traffic and rush through the morning because our alarm didn't go off. We're human, and accidents happen. But, being constantly late is more than a slight accident — it's disrespectful to others and their time.
As Anna Musson, the etiquette expert, told The Huffington Post Australia ,
" There are a multitude of reasons as to why [someone is late], but the overriding reason is, it suggests deep down you think your time is more valuable than others. "
Few minutes of waiting here and there tends to add up quickly, which results in a lot of wasted time.
Missing deadlines
Just as being late, if missing deadlines happens rarely and for a good reason, it can be filed under "things happen". On the other hand, frequently missing deadlines could seriously impair your professional reputation.
To avoid this, it's important to be able to rely on the people you work with and trust them that they'll do their part, so you can do yours. If people can't rely on you, they won't want to work with you.
If you happen to miss deadlines often — you should try to figure out why. Some of the most common reasons include:
Procrastination,
Inability to manage your time effectively ,
Not knowing how to delegate or outsource, and more.
Everything you need to know about procrastination — what it is, reasons why it happens, how to beat it, and more in this article:
Dealing with procrastination: Why it happens and how to fix it
Always rushing
Do you feel like you're constantly in a rush? Does it seem like there's never enough time to do everything you've planned?
This could be either because you're waiting until the last minute, or because you have too many things on your plate, so you're struggling to complete all the tasks.
At the same time, you could be going through an ongoing uneasiness because you feel like you're constantly wasting your time. If this is the case, you might be dealing with time anxiety .
Whichever it is, it's stressful, and it can certainly negatively affect the quality of your work.
Perhaps the worst sign of poor time management is your health being at risk. One of the unfortunate consequences of poor time management is burnout. Burnout is a state of both physical and mental exhaustion. It's most commonly work-related and happens due to prolonged stress and overworking .
According to one study, burnout shows itself in a variety of symptoms :
Physical (shortness of breath, dizziness, weakened immune system),
Emotional (mental exhaustion, feeling anxious, lack of empathy), and
Behavioral (loss of motivation, poor performance at work, irritability).
💡 Clockify Pro Tip:
Find out more about burnout and how to cope with it:
Career burnout and its effects on health
What problems can poor time management cause?
Now that you've recognized some signs of poor time management, we want to draw your attention to the problems that may occur due to inability to distribute your time effectively.
Problem #1: Stress
Poor time management causes us to rush, which results in a lot of additional stress. Sometimes, you're already aware that you need to do something, but you avoid starting it. Other times, you might know deadlines are approaching, but you're not even close to being done, so you have to squeeze two weeks' worth of work into a day or two. Whichever the cause of your rush, it can be avoided by organizing your time better.
Problem #2: Low productivity and performance
When you're leaving everything for the last minute, it's very likely that your work will be of poor quality, as you'll rush to get everything done. Racing against the clock will most likely negatively affect your performance and results.
Problem #3: Having too much on your plate
You are in danger of overextending yourself if you don't have a clear idea of:
The time you need to complete your tasks, and
The time you have available.
To avoid this, only accept projects that you're completely sure you'll be able to complete successfully.
Problem #4: Poor work-life balance
When you don't have a set schedule, you're probably always working, but rarely engaging in deep work . This results in a poor work-life balance , which can affect your mental health.
💡 Clockify Pro Tip:
Not juggling life and work properly may lead to even more detrimental consequences to your health. Read about mental exhaustion here:
Mental fatigue: what it is and how to overcome it
How to solve the most common time management mistakes
Since the concept of time management consists of so many different aspects, most of us have difficulties with at least one of them.
Here are some of the most common time management mistakes we tend to make and tips on how to solve them:
Not having a plan,
Being bad at estimating time,
Being overwhelmed,
Letting distractions interfere with work,
Procrastinating,
Thinking busy and productive are the same, and
Not taking breaks and time off work.
Time management mistake #1: Not having a plan
Do you want to be productive, but you feel a little lost? Are you unmotivated? Do you often have a feeling that you have forgotten something?
If you answered yes more than once — you're probably aware that this usually happens when you don't have a plan and you are just going with the flow and being reactive.
Tips on what to do when you don't have a plan
Start by being proactive and making long-term and short-term goals. Sit down and think about things you want to get done and goals you want to achieve.
However, in order to set goals correctly, make sure they are SMART :
M easurable,
A ttainable,
R elevant, and
T ime-bound.
For example, "become rich " is not a SMART goal. Rich means something different to everyone. Trying to achieve the goal of "becoming rich" means running aimlessly with no finish line in sight.
Try something like this instead:
"Have X amount of money in my bank account by the end of the year."
"Start earning (X amount) monthly by (a certain date)."
When your goal is, like the previous example, measurable, it will be easier to make a plan on how to get there, too.
Learn more about setting SMART goals here:
How to set SMART goals (+ examples and templates)
Time management mistake #2: Being bad at estimating time
This used to be one of my biggest problems. I had no idea how much time I needed to get ready or how much exactly it would take me to get from point A to point B. My assumptions were often a little off, which sometimes resulted in being late.
Tips on what to do when you are bad at estimating time
When I realized I tend to underestimate the amount of time I need to get something done, I started to measure it.
If you're troubled by the same issues, you can simply use a stopwatch. Or, if you want to keep track of your time in a more organized way, try going with a time tracking app .
Tracking your time will help you estimate the time much more accurately, as you'll have a lot of data to rely on and make an educated guess. This habit will also facilitate planning, as you'll have a clear overview of where your time goes and what you should be doing more or less.
Here are some time management techniques and games that you may find useful to break bad time management habits:
The 26 most effective time management techniques
40+ Best Time Management Games & Activities (2021)
Time management mistake #3: Being overwhelmed
First of all — take a deep breath.
You can't do everything. It's completely fine. No one can.
Having a busy schedule can take a toll on you, so you should be gentle with yourself and accept that you're not superhuman. Also, good news — there's a solution for this.
Tips on what to do when you are being overwhelmed
It's important to learn to prioritize.
Not prioritizing is a sure way to get overwhelmed or waste time doing random tasks at the expense of more important and/or urgent ones.
The Eisenhower matrix is a great method that will help you divide important from unimportant things.
All you need is a piece of paper that you'll divide into four parts:
1) Important and urgent tasks — do them first.
2) Important but not urgent — schedule to do them later.
3) Urgent but not important a.k.a. it's not you who must do them — delegate them.
4) Tasks that are neither urgent nor important — can be deleted from the list.
Also, make sure you leave a buffer between the things you scheduled to make sure you'll finish a task before the next one starts and your schedule won't get messed up.
Read the following article to learn how to say "No" and set your priorities more wisely:
How to say "No" at work and save time for priority tasks
Time management mistake #4: Letting distractions interfere with work
Do you know what distracts you the most?
If you don't, take this short assessment published by Harvard Business Review to find out which of the six most common types of distractions interfere with your productivity and ability to focus.
Tips on what to do when you are dealing with distractions
If you finished the first step of figuring out what your worst distractions are — it's time to deal with them.
Here are some suggestions to reduce distractions and increase your focus:
Work in a productive environment such as a library or shared workspace.
Break tasks into chunks so they seem more doable and less intimidating.
Turn off the notifications or put your phone in 'do not disturb' mode.
Have a set time for checking emails (don't read and respond to them throughout the whole day, as they break your concentration).
If you work in a noisy environment, invest in good noise-canceling headphones.
Time management mistake #5: Procrastinating
What causes procrastination? It's not "just being lazy", often there's a bigger reason — usually perfectionism and/or being afraid of failure.
Tips on what to do when you are procrastinating
There are several ways to approach procrastination, depending on the cause of it.
Here are our suggestions to beat procrastination:
Accept that done is better than perfect
It's probably easier said than done. However, nothing we ever do will be perfect, so it's better to accept it sooner rather than later. That doesn't mean we should stop putting effort into our work. It means we should stop endlessly fixing it, stressing over every detail, or not even beginning because we're scared it won't turn out exactly as we imagined.
Break down big projects into small steps
Sometimes we procrastinate because we're overwhelmed, and we put off starting because it seems like too much work.
But, when you break down your projects into smaller tasks, they seem much more doable. Just try focusing on one task at a time, and it won't be nearly as scary.
Do you procrastinate because you're not sure if you're able to complete the project successfully, or if you're skilled enough for it? Ask your manager or a trusted person from your team for feedback every now and then to make sure you're going in the right direction. Be open to advice and criticism and use them as learning opportunities.
Time management mistake #6: Thinking busy and productive are the same
Do you equal being busy with being productive? Spending a lot of time working with getting a lot of things done? Do you think there's no difference between working hard and working smart?
Contrary to popular belief, being busy and being productive are actually not the same. Thus, you can work the whole day only to realize that you haven't accomplished anything significant.
Tips on what to do when you are confusing being busy with being productive
Here are some applicable tips that may help you distinguish between being busy and productive once and for all:
When you're writing your to-do list, ask yourself: Will this task bring me closer to my goals? Is this important to me? Can I delegate this task? This way, you'll have a clearer idea of what your goals are.
Again — prioritize your work
If you have some minor tasks to do, do them towards the end of your workday. Don't waste your brain's prime time on them — use it wisely, for more important tasks.
It's wise to group tasks according to their complexity, type, or priority. This way, you don't lose a lot of focus when you're switching from task to task .
Time management mistake #7: Not taking breaks and time off work
Working all the time actually won't make you more productive — it will only lead you to burnout.
Your mind needs to be well-rested and fresh so it can focus and be efficient. You do your job better when you're not exhausted and sleep-deprived, believe it or not.
Tips on what to do when you are not taking breaks and time off work
The solution to this one is pretty obvious — take breaks and use your vacation days.
Prevent yourself from working outside your working hours and thinking about work when you're not actually working. There's more to life than productivity and making money.
Conclusion: Effective time management is beneficial to both your work and personal life
Building time management skills takes time and effort. It's a process, but it's worth it, as your life will become easier as you learn to manage your time better.
Make sure you're:
Planning your time,
Setting clear goals,
Setting priorities, and
Minimizing procrastination.
Also, don't forget to:
Do your best to avoid distractions,
Take time off work,
Accurately estimate your time, and
Focus on being efficient instead of being busy.
This way, you'll be able to avoid stressing over time but still manage to get everything done.
✉️ How would you rate your time management skills? What problems do you encounter while managing your time? Write to us at [email protected] for a chance to be featured in this or one of our future articles. Also, if you liked this article, share it with someone else you know will find it useful.
Dunja is a content manager passionate about time management and self-improvement. After years of trying out all the productivity techniques she managed to come across, her goal become to share her knowledge and help others to become the best, most successful versions of themselves.
Related posts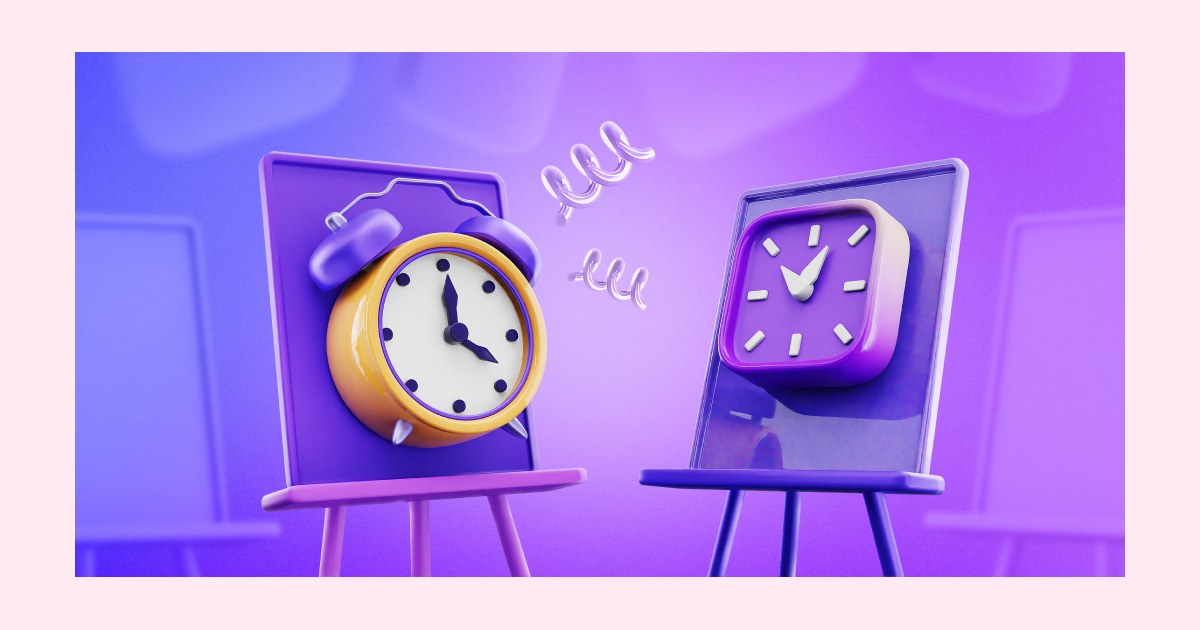 How many work hours do you work in a year?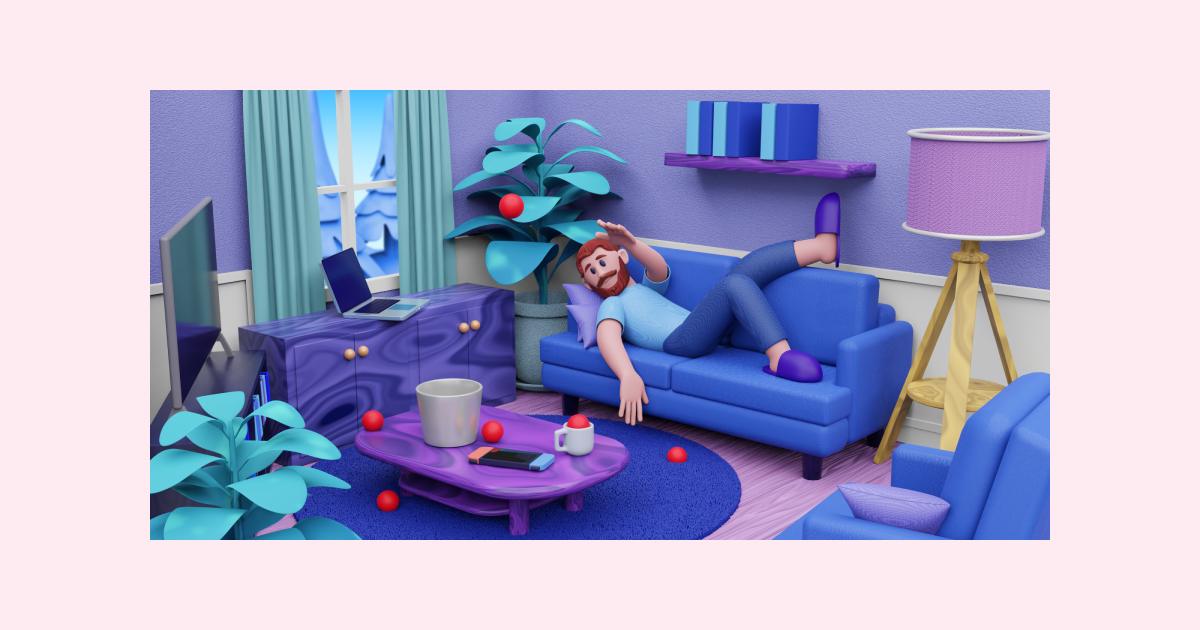 How to be more proactive at work and in life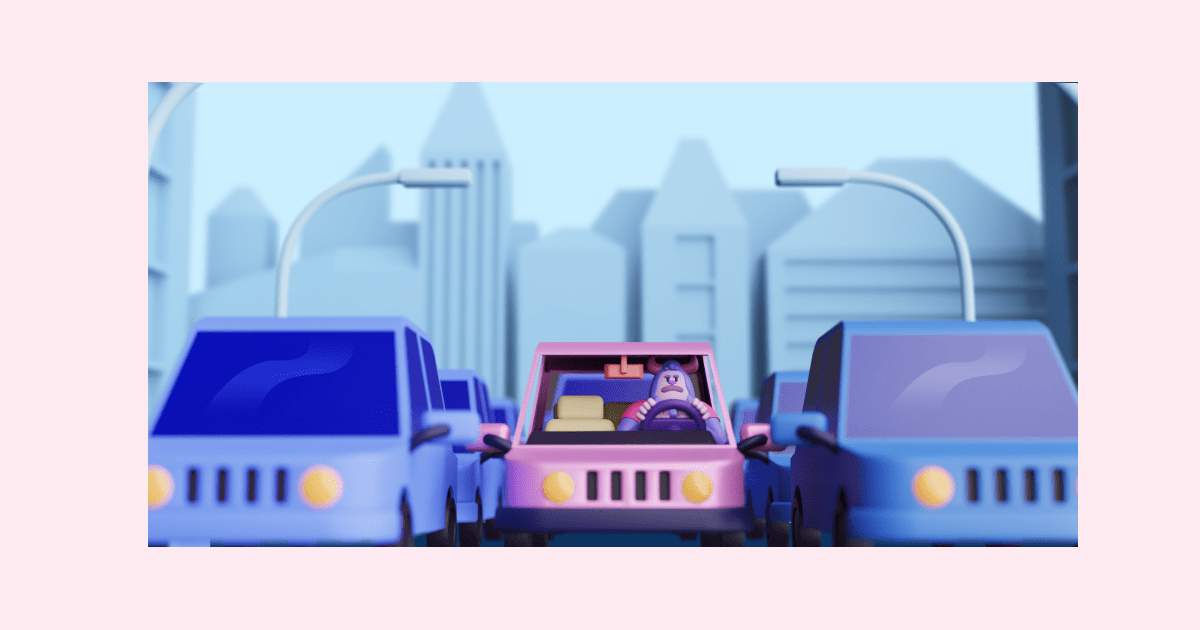 Overcoming planning fallacy and its negative effects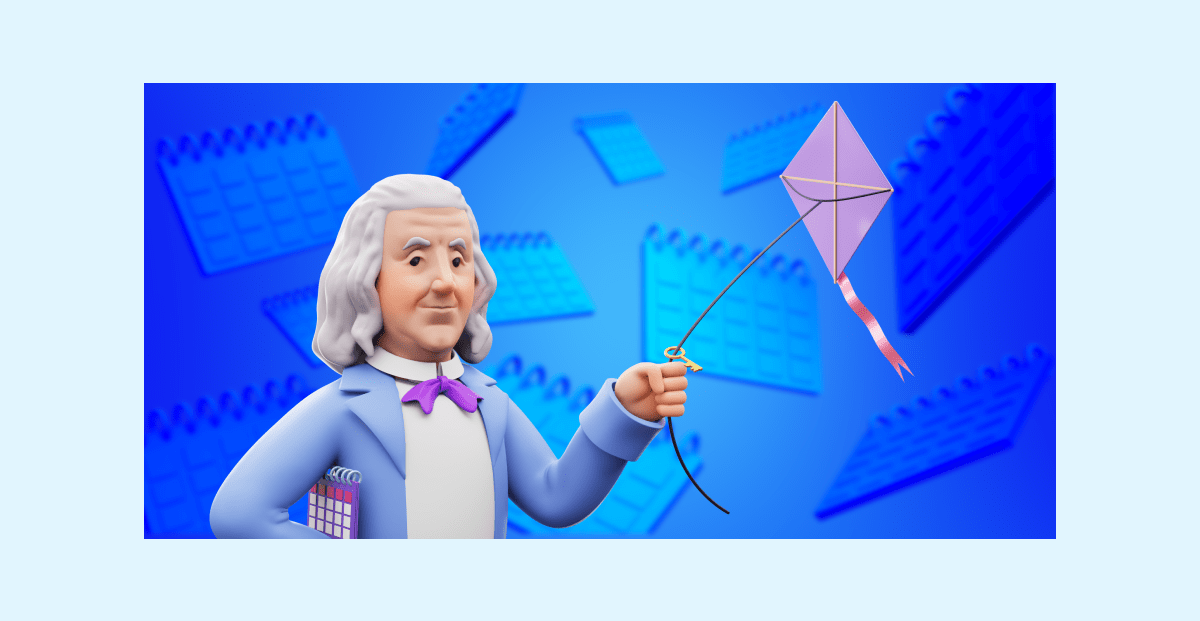 How I tried Benjamin Franklin's daily schedule and incorporated it into my daily routine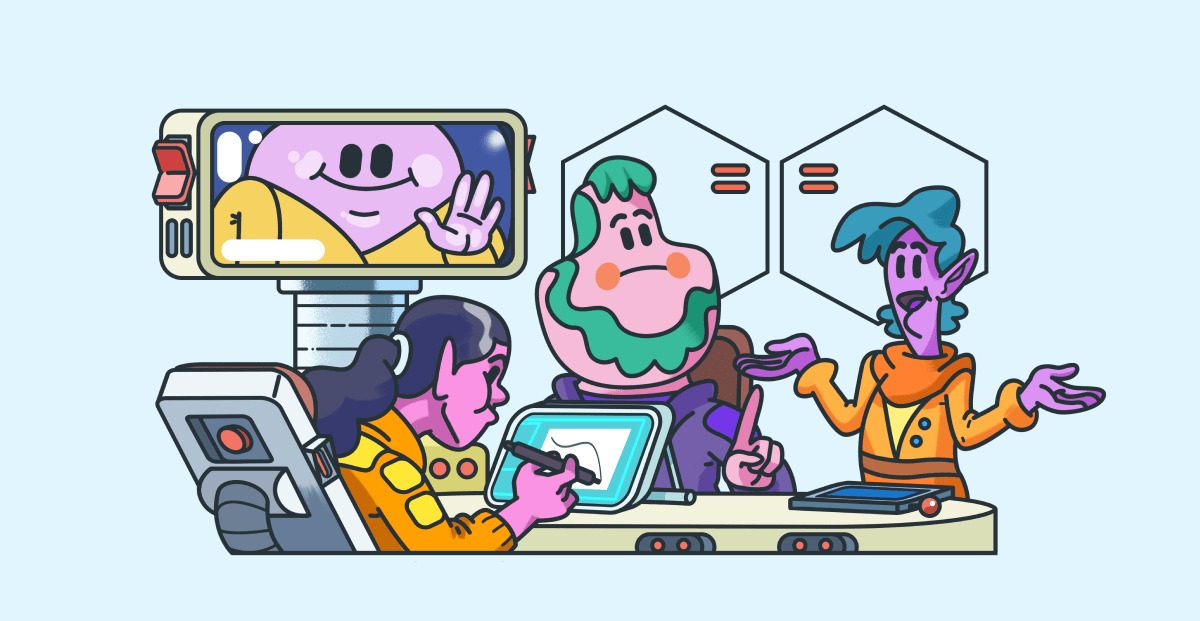 How to run effective meetings: The 8 key steps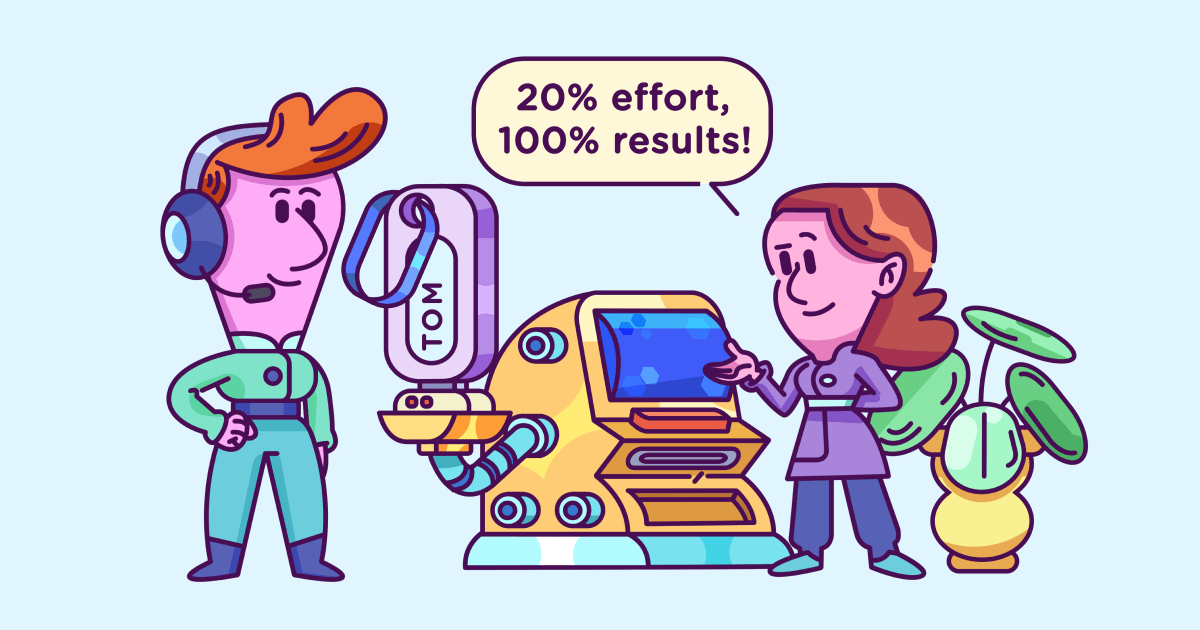 I tried the Pareto analysis to learn more about efficiency
Free time tracker.
Time tracking software used by millions. Clockify is a time tracker and timesheet app that lets you track work hours across projects.
FREE FOREVER • UNLIMITED USERS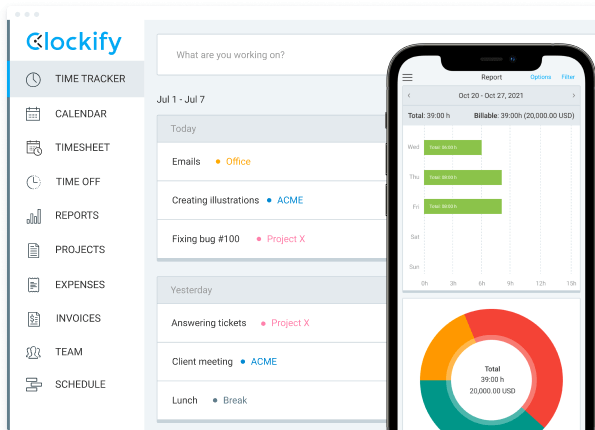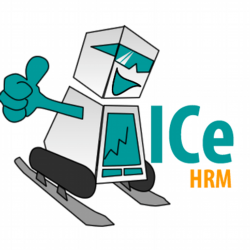 Causes for Bad Time Management
26 September 2020 Reading Time:
You do not have clear time management goals
Clear goals are crucial in deciding how you want to spend your time. If you do not have clear goals, everything on your to-do list seems to be just as important. This often leads to an "analysis paralysis" where you waste time trying to figure out what to do first.
The more time you spend figuring out what to do, the more stressed and overwhelmed you feel. Feeling stressed and overwhelmed leads to poor decision making. You may decide to do the easiest thing on your to-do list instead of doing the most important thing.
That's why you suddenly decide that you need to clean up your room or do your laundry when you should be writing your English essay. If you have not already determined which of these tasks is most important, they all seem to be equally valuable ways to spend your time.
The decision to do mindless housework instead of working on a big task certainly looks like a time management problem, but it is often a problem of goal setting. If you have clear goals about how you want to spend your time, don't waste them trying to figure out what to do and don't fill your important work time with unimportant things.
You waste time because you are unmotivated
In other words, you are delaying it. Students who delay usually know what they should do and when they should do it, they just don't know it. As a result, they often rush to get things done at the last minute.
Hesitation is often called bad time management, but instead it should be called bad motivation management. The truth is that people don't hesitate about things they like to do.
If you really love your biology class, you are usually quite motivated to get the work done for that class. But if you have to work for a class you hate, hesitation can lead to overreaction.
Because it is difficult for hesitators to generate motivation for tasks they don't like, they tend to rely on external motivators, such as deadlines, to get them to work. They thus live in a cycle of calm and chaos, alternating between periods of low stress and periods of high stress as a deadline approaches.
The key to overcoming hesitation is to learn to rely on internal rather than external motivators. But no calendar, planner or time management app will help you if lack of motivation is the cause of your poor time management.
Find Out More... Tips on Time Management to Increase an Organization's Productivity and Time Management Tools
You do not plan your time well
Bad planners are not procrastinators. They have goals and the motivation to accomplish tasks - they just don't know how.
Poor planning skills show up in different ways. Some students find it difficult to break up large projects into smaller steps and then plan ahead to ensure that the project is completed on time. As a result, they often rush to finish the project at the last minute.
Poor planners can also have difficulty grasping the "big picture" of everything they need to do. They are surprised when they find that two tests and a big project are due on the same day. They may have known this for months, but their minds treat each test as a separate event, so it's never really clear that all three will be at the same time.
Poor planning vs. procrastination
Students with poor planning skills are often grouped together with dithers, but these are actually two separate problems. Unlike dithering, bad planners do not deliberately wait until the last minute. They would gladly be willing to finish their work early if they were only shown the necessary steps to do so.
Unfortunately, poor planners assume that the solution to their problems is to buy a planner. In fact, they could have many planners - each half filled in before they realized it didn't work and gave up. The reality is that planners only work if you have planning skills. If you don't have the basic skills needed to use a planner effectively, it won't help you.
You have a bad sense of time
Unlike bad planners, students with a bad sense of time know exactly what they have to do, they just seriously underestimate how long it will take to do it.
The math homework you thought you could do in 30 minutes? It took an hour. The history chapter that you thought you could read in 45 minutes? It took 90. The assignment you were going to write on the weekend? Still not done.
Students with a bad sense of time chronically underestimate how much time the assignments will take. They often have the feeling that they are falling behind. These students may feel overwhelmed, not because they have too much to do, but because they try to do too much in too short a time.
Students with a poor sense of time learn a lot; they may feel like they are learning all the time because everything takes twice as long as expected. This is different from a real time management problem, where students have enough time to complete tasks, they simply do not use time effectively.
The truth about time management
‌‌If you recognize yourself in one (or more) of the four hidden causes of bad time management, please know that you are not alone. You are not genetically programmed to be bad at time management. You are neither a nutcase nor a bad student.
The truth is that time management is difficult. And there is a reason why it is especially hard for students.
You see, time management is what neuroscientists call an executive function. Executive functions are the skills and processes we need to start, work through and finish tasks.
Setting goals is an executive function, as is the ability to plan and set priorities. Being able to stay focused is an executive function, as is the ability to estimate how much time is needed to complete a task.
The main cause of poor time management‌‌
Due to the development of the human brain, high school and college students typically struggle with executive functions such as time management. Executive functions take place in different parts of the brain, but they are all coordinated in the prefrontal cortex, which is located directly behind the forehead.
For most of us, the development of the prefrontal cortex is not completed until mid-20s. This is an important reason why students often struggle with executive functions: The part of the brain that controls these things is not yet fully developed!
Does this mean that pupils and students cannot organize themselves, do not manage their time well and do not achieve their goals? I am sorry, but no.
It is something like a fish swimming upstream. The fish can still swim, but he has to work harder at it. Similarly, students can build good leadership skills, but they have to work harder for it.
Good leadership skills, such as time management and priority setting, are essential for academic success (and success in life). Building these skills ultimately boils down to creating and maintaining good habits, an issue we will be looking at in more detail in the future.
Read More... 9 Reasons Why do You need a Time Management System
Time Management
Productivity
4 Ways in Which Poor Leave Management Affects Your Business
Leave management is one of the important but often neglected tasks that every company has to take on when it comes to keeping operations running smoothly.....
Help Your Employees Work from Home
The way we work has changed dramatically in recent months - and for some, this change will be permanent. twitter recently gave its employees the option....
IceHrm © 2023
"IceHrm" Built by Glacies UG, Berlin, Germany
Time Management
4 causes of poor time management, ...and suggestions for how to deal with each..
Posted December 3, 2021 | Reviewed by Davia Sills
What Is Time Management?
Find counselling near me
Good time management requires competence in four key areas.
Don't underestimate the toll that poor time management can take on one's career and personal relationships.
Understanding the cause of one's poor time management can help identify the tips most likely to improve it.
A Harvard Business Review summary of the literature on time management describes three components of the good time manager:
Awareness: reasonably estimating how long something will take
Arrangement: listing, prioritizing, and tracking goals and specific tasks
Adaptation: adjusting to interruptions and changing priorities
Among my clients, I've seen a fourth component of time management : respect. The client cares for the people who will be affected by their time management.
I'll describe each of the four components in a bit more detail and offer suggestions for improvement.
Some of my clients lose track of time. They wonder where the minutes, the hours, even the days go. They've been helped by playing two "games." Both use a timer, whether the one on your phone, the stopwatch on your watch, or a kitchen timer.
The Short-Time Guessing Game: Set the timer for two minutes. Check it when you think it's been 30 seconds and again at 90 seconds. Repeat that until you can always get fairly close.
The Longer-Time Guessing Game: For your next few activities, write your estimate of how long you think each task will take. For example:
Drive to work: 45 minutes
Get ready to begin the first task: 15 minutes
Answer email: 20 minutes
Write the first draft of the report: 90 minutes
Now, log how long the tasks actually took. Keep playing that guessing game until your estimates are usually within 10 to 20 percent.
Arrangement
Some of my clients have adopted my system for keeping track of to-dos. My time-sensitive to-dos, for example, client appointments, go in my week-at-a-glance calendar. Anything I want to do in the next day or two but needn't be done at a specific time goes on a 3x3 memo cube. Both sit on my desk and I check them often during the day.
If I didn't work at home, I'd use my phone's Google Calendar for the time-delimited to-dos and Apple Notes for my not-time-delimited to-dos. Of course, you have to get in the habit of both writing all your to-dos and checking that list throughout the day.
Often, we become aware of a task that's a higher priority than the task we're doing. Too often, we reflexively decide to defer the higher-priority task because we want closure on the task we're working on. Or we defer the more important task because the current one is more pleasurable.
Or we get distracted by a thought or by someone. That can tempt us to take a minute to indulge the distraction. Alas, too often, the distraction lasts far longer than we realize.
My clients find it helpful to stay vigilant to a moment of truth: the moment you become aware of a higher-priority task or of a distraction. The goal is to consciously, not reflexively, decide whether it's wise to complete your current task before turning to the higher-priority one, and whether to allow the distraction, and, if so, how long to let it distract you.
Some of my clients' time-management problems derive from insufficient respect for the victims of their poor time management. For example, there's the person who's waiting for your reply to their email. Or someone who's waiting for you when you're either late or a no-show.
Most of my clients don't intentionally disrespect their victims. Usually, my clients just haven't written it on their to-do list or don't check the list often enough. Or they enjoy trying to cram in so much before their appointments that they're late.
What has helped is for my clients to put themselves in their victims' shoes: How would that make you feel? Some clients have told me that their victims often say, "It's OK, don't worry about being late." But privately, they may feel at least a little demeaned if you don't respond to their email or you're late.
From a pragmatic perspective, it may also help to remember that disrespect may take a toll on one's career and personal life.
So, do you want to try any of these tools for improving on any of the four components of time management—awareness, arrangement, adaptation, or respect?
I read this aloud on YouTube.
Marty Nemko, Ph.D ., is a career and personal coach based in Oakland, California, and the author of 10 books.
Find a Therapist
Find a Treatment Center
Find a Support Group
International
New Zealand
South Africa
Switzerland
Asperger's
Bipolar Disorder
Chronic Pain
Eating Disorders
Passive Aggression
Personality
Goal Setting
Positive Psychology
Stopping Smoking
Low Sexual Desire
Relationships
Child Development
Therapy Center NEW
Diagnosis Dictionary
Types of Therapy
As the lines between real and fake blur, Americans increasingly chase the idea of authenticity. The first step may be to consider self-knowledge, truthfulness, and other building blocks on the road to personal growth.
Coronavirus Disease 2019
Affective Forecasting
Neuroscience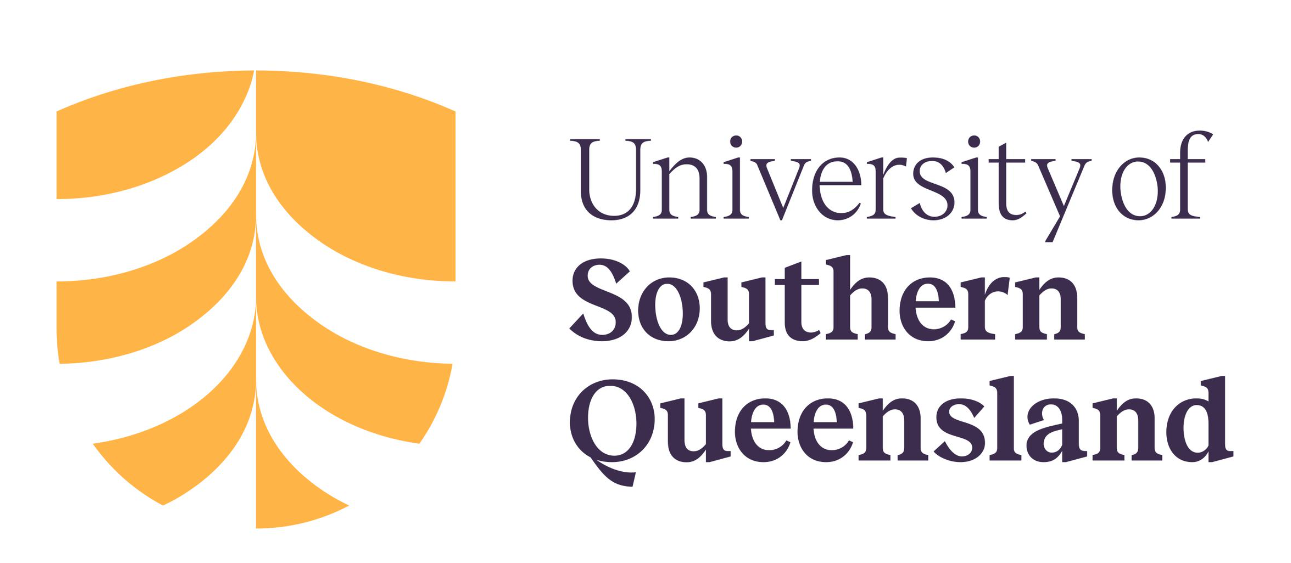 Want to create or adapt books like this? Learn more about how Pressbooks supports open publishing practices.
Time Management
Linda Clark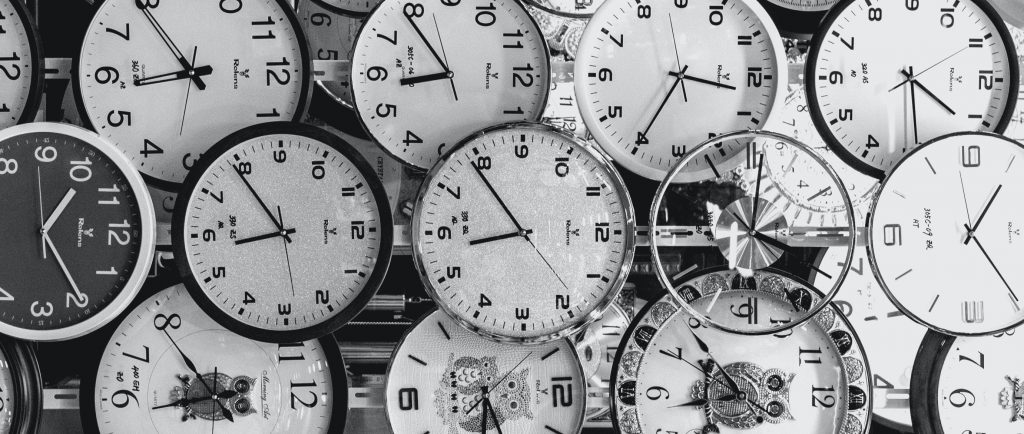 Introduction
Commonly, students in higher education face challenges from poor time management. While it may not be possible to prevent life's problems while you are at university, you can do a great deal to prevent the challenges that they can cause. This can be accomplished through thoughtful prioritisation and time management efforts. This chapter provides a close look at the nature of time management and how to identify your time management style. You will learn how to conduct a time audit of your life and create a semester, weekly and daily plan. Following this, an examination of how to break up tasks into manageable time frames and tips from three proven time management strategies will help keep you on track to graduate from university on time.
Time Management at University
You may find that time management at university is different from anything you have experienced previously. Even in the workplace, activities and time spent on tasks are monitored by the company and its management. At university, time management is left up to you. While it is true that there are assignment due dates and organised classroom activities, learning at the university level requires more than just the simple completion of work. It involves decision-making and the ability to evaluate information. This is best accomplished when you are an active partner in your own learning activities.
You can expect to spend much more time on learning activities outside the classroom than you will in the classroom. Most courses have a workload of 165 hours each semester. This is a workload of 10-12 hours each week needed to attend or listen to lectures and tutorials, prepare for assessments, and to read study material. Some weeks may be more intense, depending on the time of the semester and the courses you are taking. Not only will what you do be larger in scale, but the depth of understanding and  knowledge  you  will  put  into  it will  be significantly more than you may have encountered previously. This is because there are greater expectations required of university graduates in the workplace. Nearly any profession that requires a university degree has with it a level of responsibility that demands higher-level thinking and therefore higher learning.
Identifying your time management style
Managing time and prioritising tasks are not only valuable skills for pursuing an education, but they can become abilities that follow you through the rest of your life, especially if your career takes you into a leadership role (see Figure 11.2 ).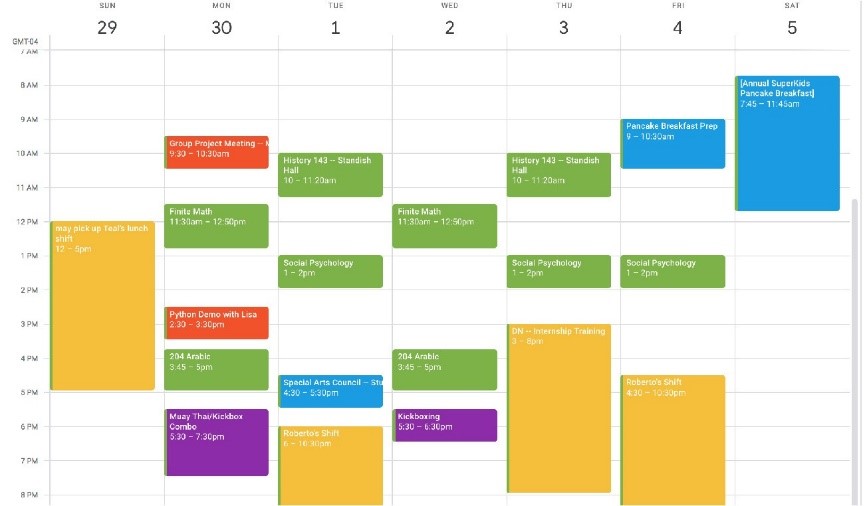 Table 11.1 is an exercise that is intended to help you recognise some things about your own time management style, and identify any areas where you might be able to improve. Tick the box that best represents your position on each statement.
Table 11.1 Time management
When you have finished, consider what your answers mean in regard to potential strengths and/or challenges for you when it comes to time management in university. If you are a person who likes strict deadlines, what would you do if you took a course that only had one large paper due at the end? Would you set yourself a series of mini deadlines that made you more comfortable and that kept things moving along for you? Or, if you have difficulty prioritising tasks, would it help you to make a list of the tasks to do and order them, so you know which ones must be finished first?
The simplest way to manage your time is to plan accurately for how much time it will take to do each task, and then set aside that amount of time. How you divide the time is up to you. If it is going to take you five hours to study for a final exam, you can plan to spread it over five days, with an hour each night, or you can plan on two hours one night and three hours the next.
This approach however relies on being able to estimate time accurately.  Many people are not truly aware of how they actually spend their time. To get organised and plan for the semester ahead, you will need to consider study and non-study commitments. Conduct an audit on how much time you spend on aspects of your daily life.  Include studying, working, sleeping, eating, caring for others, socialising, household chores and exercising. This will allow you to see where your time is going and where you could achieve some better balance for your life, work and study.
In this activity, write down all the things you think you will do tomorrow, and estimate the time you will spend doing each (see Table 11.2 ). Then track each thing you have written down to see how accurate your estimates were. After you have completed this activity for a single day, you may consider completing another time audit for an entire week so that you are certain to include all of your activities.
Table 11.2 Sample time estimate table
Planning your semester.
Now that you have audited your time and you know how much time is required in all areas of your life you can now make a plan. It is important to view your time in three different ways – semester, weekly and daily.
Semester view
Make a plan of the whole semester. A yearly wall calendar is useful for this.
Add assignment due dates and exam blocks
Add class or lab attendance requirements
Include other significant commitments, for example, work or family commitments identified in your time audit.
Weekly view
Consider the tasks you need to complete each week to meet the expectations of your course such as weekly readings or tutorial preparation.
Allocate time for exam preparation, tutorial preparation and time to work on upcoming assignments.
Write daily 'to do' lists
Use time management apps on your phone to set reminders
Allow for some flexibility
Breaking Tasks Down
Of all the parts of time management, accurately predicting how long a task will take is usually the most difficult. What makes it challenging to estimate accurately time spent on-task is that you must also account for things like interruptions or unforeseen problems that cause delays. When it comes to academic activities, many tasks can be dependent upon the completion of other things first, or the time a task takes can vary from one instance to another. For example, if a lecturer assigned you three chapters of reading, you would not know how long each chapter might take to read until you looked at them. The first chapter might be 30 pages long while the second is 45. The third chapter could be only 20 pages but made up mostly of charts and graphs for you to compare. By page count, it might seem that the third chapter would take the least amount of time, but actually studying charts and graphs to gather information can take longer than regular reading.
The concept behind the next strategy discussed is to break tasks into smaller, more manageable units that do not require as much time to complete. As an illustration of how this might work, imagine that you are assigned a two-page essay that is to include references. You estimate that to complete the essay would take you between four and five hours. You look at your calendar over the next week and see that there simply are no open five-hour blocks. While looking at your calendar, you do see that you can squeeze in an hour every night. Instead of trying to write the entire paper in one sitting, you break it up into much smaller components as shown in the table below (see Table 11.3 ).
Table 11.3 Breaking down projects into even small chunks.
You could use a variation of the Pomodoro Technique discussed in the next section and write for three 20-minute segments each day at different times. The key is to look for ways to break down the entire task into smaller steps and spread them out to fit your schedule.
Three Strategies for Time Management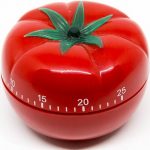 There are three helpful time management strategies that have been used by students successfully for many year – Daily Top Three, Pomodoro Technique and Eat the Frog. Try them out and see how they work for you.
Daily Top Three
The idea behind the daily top three approach is that you determine which three things are the most important to finish that day, and these become the tasks that you complete. It is a very simple technique that is effective because each day you are finishing tasks and removing them from your list. Even if you took one day off a week and completed no tasks on that particular day, a daily top three strategy would have you finishing 18 tasks in the course of a single week. That is a good number of things crossed off your list.
Pomodoro Technique
The Pomodoro Technique allows you to tackle one task at a time with high intensity before taking a short-timed break, and then repeating this process (see Figure 8.4 ). The Pomodoro Technique recommends 25 minutes of work and then a five-minute break, and after two hours of this, a longer break of 15-30 minutes (Cirillo, n.d). Be flexible in your approach, for example you don't have to stop after 25 minutes if you are working well, or you may restart your 25 minutes if you get distracted. To make the most of this technique, plan your tasks ahead of time and be specific about what you want to achieve during each time block.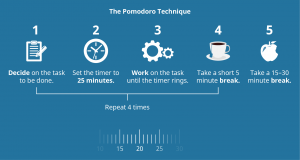 Eat the Frog
Of our three quick strategies, eat the frog probably has the strangest name and may not sound the most inviting. The name comes from a famous quote, attributed to Mark Twain: "Eat a live frog first thing in the morning and nothing worse will happen to you the rest of the day." How this applies to time and task management is based on the concept that if a person takes care of the biggest or most unpleasant task first, everything else will be easier after that.
We greatly underestimate how much worry can impact our performance. If you are continually distracted by anxiety over a task you are dreading, it can affect the task you are working on at the time. Not only will you have a sense of accomplishment and relief when the task you are concerned with is finished and out of the way, but other tasks will seem lighter and not as difficult.
We all lead busy lives and managing your time effectively while you are studying at university can mean the difference between success and failure. By managing your time and using some positive strategies, you can give yourself the best possible chance of successful study outcomes.
Time management at university level is up to you.
Expect to spend more time on learning outside of the classroom than you will inside the classroom.
Identify your time management style to help you create deadlines.
Consider study and non-study commitments when auditing your time to help you to see where your time goes.
Plan your semester first, add weekly tasks, and then make a 'to do' list for daily tasks.
Break large tasks into small blocks of time which will fit into your schedule.
Use the Daily Top Three to write down three tasks that are important to finish that day.
Use the Pomodoro Technique to work on one task for a 25-minute period. then take a five-minute break then repeat until you have been working for two hours.
Use Eat the Frog to take care of the biggest task first so that everything else seems easier after that.
Cirillo, F. (n.d). The Pomodoro Technique . Cirillo Consulting. https://francescocirillo.com/pages/pomodoro-technique
Academic Success Copyright © 2021 by Linda Clark is licensed under a Creative Commons Attribution-NonCommercial-ShareAlike 4.0 International License , except where otherwise noted.
Share This Book
10 bad time management habits (and how to fix them)
It can sometimes feel like there's not enough time to get everything done in the workplace.
This primarily happens due to bad time management habits .
Without good time management skills, your lengthy to-do list can cause you a lot of stress, making you feel overwhelmed and rushed at work.
But how do you identify time management mistakes?
More importantly, how do you fix them?
In this article, we'll discuss ten bad time management habits and provide some time management tips to fix them. We'll also explain the consequences of poor time management and highlight a helpful time tracking tool you can start using today.
This Article Contains:
(Click the links to jump to specific sections)
1. Not setting concrete goals
2. failing to follow a to-do list, 3. prioritizing ineffectively, 4. scheduling poorly, 5. disorganized meetings, 6. allowing distractions, 7. tendency to multitask, 8. having too much to do, 9. aiming for perfection, 10. procrastination, 1. running late, 2. poor performance, 3. feeling overworked, how a time tracking tool can help you.
Let's get started.
10 bad time management habits (with solutions)
Perfecting time management can be a challenge.
You may be making some time management mistakes without even knowing it.
Here are ten examples of bad time management habits and how you can change them:
The purpose of goal-setting is to help you understand what you're working towards.
When you don't have a clear goal, it's hard to distinguish an important task from a distraction. As a result, you may end up neglecting tasks that are crucial to your progress.
How to fix it
One way to achieve effective goal-setting is to break large projects into smaller tasks and set a clear goal for each one. To create an achievable goal, try the SMART method.
SMART goals are:
Specific : You know what you're working towards.
Measurable : You can use metrics to measure your progress.
Achievable : The goal is practical and based on past performance.
Relevant : The goal is immediately important with current benefits.
Time-bound : You have a deadline for your goal.
This time management strategy can be used to set goals for a day or a project. You can also look at the big picture and set long-term goals.
It's common for people to get to work and "wing it." But starting work without a plan usually leads to bad time management.
Without a solid to-do list, your work may lack direction, and you could forget things. Ineffective to-do lists can also leave you feeling overwhelmed about where to start.
An example of an ineffective to-do list would be one that's overloaded or vague.
Here are a few qualities a good to-do list must possess:
Consistent: Make your to-do list daily.
Specific: Break down large tasks into actionable steps on your to-do list.
Time-aware: Try to estimate how much time each task will take.
Practical: Avoid overloading your to-do list. Use your time estimations to assign yourself a reasonable amount of work.
Efficient: Batch together similar tasks to minimize transitions.
Goals and to-do lists alone can be unproductive without the right prioritization tactic.
Prioritization adds structure and order to your work. When you don't prioritize your tasks, you're unlikely to build towards your goals.
Here are two techniques to help overcome this bad time management habit:
A) Using an Eisenhower Matrix.
This time management technique categorizes tasks by how "urgent" and "important" they are. An urgent task needs attention immediately. Important tasks are those with a significant effect on your goals.
There are four kinds of tasks in the matrix:
B) Starting your day with the toughest tasks
Another good time management tip is starting your day with challenging but important tasks.
You can enjoy the feeling of accomplishment once they're complete, and the rest of your daily tasks won't look so demanding.
You'll likely run into obstacles during the workday or become sidetracked by sudden priority tasks.
If you don't account for this in your schedule, you could fall behind. People may view you as unprofessional if scheduling is a common problem.
One thing you can do to avoid this bad time management habit is to overestimate the amount of time you need for a task and create buffers in your schedule. For example, you can add a 20-minute buffer before and after a meeting to cover unforeseen hurdles.
Make sure to use any spare time productively by doing routine tasks like checking emails or making phone calls.
In addition, time tracking is an excellent way to make scheduling less of a guessing game.
Meetings are well known for running over and causing scheduling issues.
Unnecessarily long, unproductive, and inadequately planned meetings can contribute to poor time management.
The 2019 State of Meetings Report by scheduling technology company Doodle estimates that a professional spends on average about two hours a week in unproductive meetings. Scaled up, that's an annual total of over 16 billion hours lost to unproductive meetings in the US alone!
As a meeting host, you can do the following for better time management:
Evaluate whether the discussion could take place via email or a phone call instead.
Set an agenda and objectives for the meeting and share them with attendees.
Choose a moderator to keep an eye out for distracting tangents.
Set a time limit for the meeting.
The 2020 State of Work Report by Workplace found that the employees surveyed spent, on average, only 43% of their time at work doing the job they were hired to do. That accounts for about three hours in the usual eight-hour workday.
Some workplace factors that could become a distraction include:
Conversations with colleagues.
Office noise.
The temptation to check notifications for emails, messages, and social media.
Low priority tasks that pop up unannounced.
Part of effective time management is avoiding time-wasters and staying focused on the task at hand.
To change this habit, you may need to learn to recognize distractions.
Try to keep your goals and priorities in mind. When you notice a distraction, you might need to take steps to protect your schedule.
For example, if notifications on your smartphone distract you, try turning it off or putting it on silent mode during work hours.
When you're in a state of deep work, try putting up a "do not disturb" sign — be it on Slack or your office cubicle. If a coworker interrupts you, you could ask them to come back later and work out a time.
Multitasking is regarded as a time management skill by many.
However, multitasking may be deceptively unhelpful for time management.
A 2019 multitasking study in the European Research Studies Journal found that multitasking can decrease efficiency by around 15%.
When you start on a specific task from your to-do list, try to finish it before moving on. It'll likely take less time to complete when you aren't multitasking.
This doesn't mean doing it all at once. It's okay to take breaks as needed.
However, it's best not to switch rapidly between multiple tasks. You can try a time blocking approach to structure your workflow instead.
When you're feeling overwhelmed with work, it doesn't always mean you're not spending your time wisely. Sometimes it just means you've taken on too much work.
If your to-do list is overloaded, you may need to move some tasks to the next day's list. Don't be afraid to explain that your schedule is full. You can always reschedule or delegate tasks as needed.
Perfectionism can be an obstacle to good time management. Perfectionists tend to take more time doing everything very meticulously, never feeling satisfied with a finished product.
If you're battling perfectionism, you can look for a point where your work is "good enough" to consider complete. This may be when your work meets the following conditions:
Gets things done : The project works for the intended purpose.
Outlines objectives : The work will satisfy your goals.
Overcomes obstacles : Your work can hold up under scrutiny.
Delivers results : The project as is will produce the necessary results.
This doesn't mean you need to drop your standards. Knowing when to move on can be a beneficial skill. When you finish one project and take on another, you create a new opportunity to improve your work. Doing this will bring you closer to "perfection" than obsessing over one project for too long.
Procrastination occurs when you feel reluctant to do something and entertain distractions to put it off until the last minute. In the end, you may feel more pressure to catch up to avoid missing deadlines.
Psychology Today, a popular media outlet for psychology, describes procrastination as a paradox because you're standing in your own way when you do it.
Procrastination can also be bad for your mental health . You can start to feel increasingly stressed and guilty about the tasks that you're delaying.
One way to work on your procrastination habit is to think about the following:
Who else could be affected by your procrastination? This can motivate you because you don't want to inconvenience anyone else.
What exactly needs to be done? You may not feel so overwhelmed if you identify a starting point.
When will you be finished? Think about the amount of time you need for the first step, and make a start.
Why is this an important task? It can be motivating to understand your priorities.
Now that we've covered ten bad time management habits and how to correct them, let's look at what might happen if you lack time management skills.
3 major effects of bad time management habits
If you have unchecked bad time management habits, there may be signs of it in your professional or personal life. Here are three ways your bad habits could be affecting you:
Poor time management skills can affect your punctuality. You may find yourself missing deadlines or arriving late for work or appointments.
Running late can be seen as disrespectful. Consistent issues with punctuality could harm your professional reputation.
When you have bad time management habits, effects on your performance can take the form of:
Lower productivity due to an inability to focus on priority tasks.
Poorer quality of work due to being in a rush.
An inability to set and achieve goals , which diminishes the value of your work.
Difficulty making decisions due to a failure to prioritize and filter out distractions.
Being underprepared because of a failure to schedule time for prep and planning.
Bad time management can leave you feeling overloaded, rushed, and disorganized.
This is likely to raise your stress levels and cause you to worry about work even in your free time. You may even be at risk of experiencing burnout .
The consequences of poor time management skills can leak into your personal life and affect your work life balance.
Want to avoid these consequences of bad time management habits ?
Using a time tracking tool might be a good place to start.
A vital part of time management is knowing how you're spending your time. You can then evaluate your productivity and plan improvements accordingly.
You can use a time tracking tool such as Time Doctor to determine how you're spending your valuable time.
What is Time Doctor?
Time Doctor is a powerful employee time tracking, project management, and productivity management tool . It's used by major companies, like Verizon and Ericsson, as well as by SMBs, like Thrive Market, to boost productivity in their company.
The tool can provide valuable insights into your time management and productivity.
When you track time with Time Doctor, you'll have access to:
A record of how many hours you've worked.
Productivity reports showing timelines, activity summaries, and hours tracked on specific tasks.
A record of your website and app usage .
Productivity ratings for your websites and apps to assess your overall productivity.
A dashboard with summary reports about time spent on each task and portfolio.
Distraction alerts to keep you focused.
Time Doctor's powerful Chrome browser extension to integrate with various apps effortlessly.
Check out the Time Doctor's complete list of features for more details.
Wrapping up
Good time management is an acquired skill.
On the other hand, poor time management may have consequences for your professional success.
If you want to improve your time management, you need to identify your bad time management habits like procrastination or multitasking and work to correct them. Tracking your time with Time Doctor can be a step in the right direction, providing you with beneficial information and structure.
To start with, why not try out Time Doctor's 14-day free trial and learn more about how you spend time?
Vaishali Badgujar is a Content and SEO specialist at Time Doctor, an employee-friendly time-tracking system that boosts productivity.
Is the Pareto Principle for time management legit?
How to create a simple gitlab time tracking report, related posts, 11 best offline time tracking software & tools [2023], the true value of employee efficiency: transforming output and savings, 7 common workplace distractions and how to avoid them , should you consider productivity analytics for a hybrid team, 10 ways to measure employee productivity (pros & cons of each), how well are you engaging your employees.
Skip to content
What are the Effects of Poor Time Management?
We know sometimes there doesn't seem to be enough time in the day, and that things fall to the wayside as a result. While this happens to the best of us every once in a while, students who struggle with time management on an ongoing basis don't do themselves many favors. In this post, we cover some of the serious consequences that can happen when students don't manage their time properly.
1. Procrastination
Procrastination is the most obvious result of poor time management. Students who don't have control over their time end up letting tasks sit until the last minute – and then they feel a lot of stress when they try to play catch up. If you've let too many tasks sit, you might miss deadlines entirely.
2. Lower grades and test scores
3. Chronic lack of sleep
Constantly staying up late to finish assignments that you should've done days ago will cut into your sleeping time. We know how important sleep is to college students , but poor time management can move sleep to the bottom of your list of priorities. This can result in fatigue and illness.
4. Unhealthy eating habits
5. Lack of punctuality
If you can't manage your time, you're probably always late for things including your classes, your professors' office hours, and scheduled appointments. Your lack of punctuality won't make you look professional or polished. Keep in mind that people's impressions of you matter, and that people do notice when you're consistently unable to show up on time.
About the Author: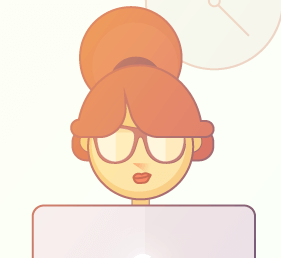 Photo Attributions: 1 – Photo of bad grade courtesy of Flickr user Robert Hruzek under the Creative Commons 2.0 license .
Catherine supports Magoosh's future grad school students by unlocking tricks of the test prep and application trade. Catherine spends her free time checking out local farmer's markets, reading food and lifestyle blogs, and watching Bravo. She is forever in search of the best Mexican and Italian food in any given city.
View all posts
effects , management , poor , procrastination , sleep , time , unhealthy
No comments yet.
Magoosh blog comment policy : To create the best experience for our readers, we will only approve comments that are relevant to the article, general enough to be helpful to other students, concise, and well-written! 😄 Due to the high volume of comments across all of our blogs, we cannot promise that all comments will receive responses from our instructors. We highly encourage students to help each other out and respond to other students' comments if you can! If you are a Premium Magoosh student and would like more personalized service from our instructors, you can use the Help tab on the Magoosh dashboard. Thanks!
Leave a Reply Click here to cancel reply.
Name (required)
Email (will not be published) (required)
Stay in the know. Subscribe to our blog.
Why the Poor Stewardship of Time? Essay
Introduction.
Inasmuch as people wish to perfect virtually all the areas of their concern, virtually all fail when it comes to perfecting the area of time management. Almost everyone seems familiar with the adage 'time is money". However, time means different things to different people with some valuing it more than others do thereby utilizing the precious asset keenly by following suit to certain guides and requirements.
We will write a custom Essay on Why the Poor Stewardship of Time? specifically for you for only 9.35/page
808 certified writers online
Time management is an art or rather a process or a behavior that a person inculcates and disciplines himself to abide by. At times, I have failed to keep time and ended up paying dearly for that. Am I alone? Many other people are notoriously poor time managers like me. As a result, they have succumbed to the various consequences associated with this uncouth behavior. However, one might ask, 'Why the poor stewardship of time?'
Therefore, the main issue in this essay is finding out why people I included cannot keep time as required. Time management has been termed as the most detrimental of people achieving their goals and has been attributed as a sign of poor planning of goals and lacking objectives in life or in our daily per takings. Hence, this essay is meant to some extent change the perception and attitude of people towards the issue o f managing their time well.
Time is an asset that every person who has a vision and a goal needs to consider it as a precious commodity. It is therefore important to all aspects of our lives and equally everybody raging from student fraternity and everyone who wants to achieve certain objectives in his life should value it.
Surprisingly, people want to achieve things after a given period. However, they seem to disregard the input therein in ensuring that the time provided for the accomplishment does not go in to waste. I am not an exception. While in my elementary school, our class teacher required every student should to be sited at his desk at seven o'clock studying and preparing for a class. I was the last person to enter the class and this occurred on a daily basis despite the many strokes I could receive as a result.
When asked by my teacher why I was a notorious timekeeper I used to answerer, "my home is the furthest and I could not make it early as my colleagues". This answer made my colleagues laugh and ridicule me as a lazy student. Furthermore, I earned myself funny names of characters with which no one wished to be associated. I really felt bad and angry to my fellow students especially who called me these names. My class teacher then introduced a mechanism that could deal with students who did not pay attention to their time. Can you guess who the first person to test the mechanism was? Definitely, no one else could do it but me.
These are the repercussions faced by poor time stewards. The teacher introduced a punishment in which all the latecomers were to miss a class as a sequence. It therefore seems evident that I might have missed as many classes as possible. These punishments really annoyed me and guess what, the next day I was the first person to reach the class. This experience in time management since then has taught me lessons in my future life and specifically managing time.
I learned that time management is a process that requires a person to put in efforts in ensuring its success. It requires individual's self-discipline. Without self-discipline, it proves very difficult to manage time. When one is disciplined, he/she will be able to show commitment availing his/her own self at a given place at the required time. Therefore, as a guideline to my poor time manager, I have learned to be self-discipline.
The consequences of poor time management are enormous and rife and can easily lead to failure to achieve your goals and objectives in life. I remember well that when I changed my behavior, I managed to improve in my performance as I could be at the classroom at the required place. I also changed the negative perception that had been painted to me. My colleagues began respecting me as I had changed my behavior.
The negative perception faded away as I could manage my time well. My teachers also applauded me for my improvements. My failing to keep time at this early age and the ridicule I received coupled with the harsh punishments made me to change the habit s I thought was indispensable come a reality. To me, it was a good experience, which has shaped me in becoming a time conscious person.
This discipline has come with its own advantages as I plan my schedules and plans, what I want to achieve after a given duration of time. It has enabled me to be organized and even appreciated by my colleagues and other people of my time consciousness. Despite this, there are a lot of people who have been identified as poor time managers and even this has led them to failing to achieve their goals, failing to be promoted as this has indented their personality.
In conclusion, time management is indeed a great resource that everybody who has a vision must treasure. Without planning your time properly, it could be like sailing a boat without necessarily knowing the destination to which you are heading. Time management should be practiced and made an intrinsic aspect by everybody wishing to excel in life. Without discipline and having a goal, time management is impossible. Otherwise, some strong strokes of cane and funny names will follow you like me, in one's endeavor to make you seize the precious medal; 'time' that waits for no man.
Need a custom essay sample written from scratch by professional specifically for you?
807 certified writers online
Chicago (N-B)
Chicago (A-D)
IvyPanda. (2022, May 7). Why the Poor Stewardship of Time? https://ivypanda.com/essays/time-management-problem/
IvyPanda. (2022, May 7). Why the Poor Stewardship of Time? Retrieved from https://ivypanda.com/essays/time-management-problem/
"Why the Poor Stewardship of Time?" IvyPanda , 7 May 2022, ivypanda.com/essays/time-management-problem/.
1. IvyPanda . "Why the Poor Stewardship of Time?" May 7, 2022. https://ivypanda.com/essays/time-management-problem/.
Bibliography
IvyPanda . "Why the Poor Stewardship of Time?" May 7, 2022. https://ivypanda.com/essays/time-management-problem/.
IvyPanda . 2022. "Why the Poor Stewardship of Time?" May 7, 2022. https://ivypanda.com/essays/time-management-problem/.
IvyPanda . (2022) 'Why the Poor Stewardship of Time'. 7 May.
The Principle of Christian Stewardship
Adapting Wilderness Stewardship
Environmental Stewardship of Deforestation
Nurse's Professional Identity and Stewardship
Antimicrobial Practice in Hospitals: Pharmacokinetics and Pharmacodynamics
Professional Identity and Stewardship in Healthcare
Strategic Planning and Ethical Issues: Data Governance
A non-profit organization Angel of Hope
Charlotte Beers' Leadership at Ogilvy & Mather Agency
Ogilvy and Mather Worldwide Company: Charlotte Beers' Leadership
Keda Industrial Company: SAP System Implementation
Knowledge Management Departments
The European Foundation for Quality Management Business Model
Linking Resilience to Sustainability
Grand Stores' Business Excellence Model
A Fresh Fall Offer 🍂 Get 5 0% Off for 4 Months. BUY NOW & SAVE
50% Off for 4 Months Buy Now & Save
Wow clients with professional invoices that take seconds to create
Quick and easy online, recurring, and invoice-free payment options
Automated, to accurately track time and easily log billable hours
Reports and tools to track money in and out, so you know where you stand
Easily log expenses and receipts to ensure your books are always tax-time ready
Tax time and business health reports keep you informed and tax-time ready
Automatically track your mileage and never miss a mileage deduction again
Time-saving all-in-one bookkeeping that your business can count on
Track project status and collaborate with clients and team members
Organized and professional, helping you stand out and win new clients
Set clear expectations with clients and organize your plans for each project
Client management made easy, with client info all in one place
Pay your employees and keep accurate books with Payroll software integrations
FreshBooks integrates with over 100 partners to help you simplify your workflows
Send invoices, track time, manage payments, and more…from anywhere.
Freelancers
Self-Employed Professionals
Businesses With Employees
Businesses With Contractors
Marketing & Agencies
Construction & Trades
IT & Technology
Business & Prof. Services
Accounting Partner Program
Accountant Hub
Reports Library
FreshBooks vs QuickBooks
FreshBooks vs Harvest
FreshBooks vs Wave
FreshBooks vs Xero
Free Invoice Generator
Invoice Template
Accounting Templates
Business Name Generator
Help Center
Business Loan Calculator
Mark Up Calculator
Call Toll Free: 1.866.303.6061
1-888-674-3175
All Articles
Productivity
Project Management
Bookkeeping
Resources for Your Growing Business
Tips for improving bad time management to boost productivity and reduce stress.
Time is one of the most valuable assets for small business owners and poor time management can negatively impact a company's work output and revenues. Good time management skills are crucial if you want to grow your business and increase your earnings. Being better at planning your day, prioritizing work tasks and eliminating distractions can help you put your time management back on track. That way, you can focus on delivering better work for your clients and achieving your professional goals.
These topics help you spot the signs of bad time management and provide tips for better managing your time:
What Are the Causes of Poor Time Management?
What are the effects of poor time management.
Poor time management is usually caused by a failure to plan ahead and evaluate the work that you need to complete. These are the five main causes of poor time management in the workplace:
Poor Planning Skills
It's important to look at the big picture of what needs to be done and the time available to complete all your work. Poor time management means that you're not able to see the big picture and plan accordingly. You should take a look at the projects you need to complete for the month, the week and that day. Make sure you set aside enough time to complete all your tasks. With larger projects, it's helpful to break them down into smaller sections to make the job more manageable, working on it over several days, a few hours at a time.
Failing to Set Priorities
People who fail to manage their time well often fail to prioritize all the tasks they have ahead of them. Once you plan out your calendar to get a better understanding of all the work you have to do immediately as well as your longer-term projects, it's important to prioritize all your tasks. A straightforward method for prioritizing your work is to use the Covey time management grid. It helps you rank your tasks by how urgent and important they are, using four quadrants:
Important: These are tasks that relate to your long-term goals, mission and values.
Urgent: These are tasks that require immediate attention, but are not necessarily important to your long-term success.
You should work to get any urgent tasks done immediately so they're out of the way, which creates room for you to schedule large blocks of time for working on important projects.
Not Having Clear Goals
When you have clear goals, it's easier to decide how to best spend your time in order to achieve them. It's difficult to prioritize your to-do list if you don't have goals, because everything will seem equally important. You need goals to measure your work against and to determine what to focus on every day. Without goals, you'll likely strike the easiest things from your to-do list every day, instead of prioritizing what's truly important for your long-term success. Write down clear goals for your career and your personal life. Set long-term and short-term goals. Make sure you refer back to your list of goals frequently and always set your priorities based on achieving those goals.
Being Unmotivated
When you aren't motivated to get your work done or you don't feel passionate about the tasks in front of you, it's likely you'll resort to procrastinating. Procrastination is a big drain on productivity and can eat up the time you have available each day to complete important projects. And that means you'll be left rushing to meet urgent deadlines and the quality of your work will suffer as a result. Reviewing your long-term goals can help improve your motivation. Reflect on what you plan to achieve in the future and think about how your current work can help you reach those goals. Even if you aren't excited about a project you're working on, reflecting on how it can help you achieve your goals may be the motivation you need to better manage your time.
Being Bad at Estimating Time
Sometimes, it's possible for a person to know exactly what they need to do and when it needs to be done, but they have a poor sense of how much time it will take to complete each task. When you underestimate the amount of time needed to finish a project, you're left in the position of rushing to complete it by the deadline, which can lead to sloppy or inaccurate work. To get better at estimating the time needed to finish your work, it's important to first understand how you spend your time. Spend a week clocking the amount of time you spend on each task from your to-do list and write it down. You'll soon get a clearer idea of how much time you need to complete common tasks and you can plan ahead more effectively.
This article will help you learn the importance of good time management, with tips on how to achieve it.
Poor time management can affect a person's business relationships, mental health and their work-life balance. Here are some of the negative effects of poor time management:
Rushing to Complete Tasks
When you manage your time poorly, you may find there's never enough time in the day to complete everything you need to get done. As a result, you rush to finish projects before their due, which can lead you to make mistakes or produce work that is low quality.
Frequently Being Late
People who are bad at time management don't just struggle to get their work done, they also have trouble making appointments on time. If you fail to plan ahead or have a poor sense of how long things will take, it's likely that you'll frequently be late for meetings and other important events, because you fail to set aside enough time to prepare yourself and travel where you need to be.
Low Productivity
Poor time managers who can't prioritize work or plan out their day will be less productive than workers with good time management skills. That's because you'll likely jump between tasks or be distracted by interruptions that aren't as important as the project you're working on. This drains your productivity and slows down your workflow.
Taking on Too Much
People with poor time management skills tend to overextend themselves, accepting projects that they don't have the time to complete properly, which in turn leaves them overwhelmed. That's because they don't have a proper sense of the time they have available or how much time they need to allocate to the tasks they already have on the go.
Missing Deadlines
Poor time management skills often make it difficult or even impossible for you to complete projects on time. That's because without proper time management, you can't properly gauge how long a job will take to complete. You'll be left rushing to finish it, or turning the work in late.
Harming Your Professional Reputation
People with poor time management skills are often unreliable and that can seriously harm their professional reputation. If an employer or client can't count on you to deliver work on time, produce work that's of high quality or show up on time for meetings and appointments, your reputation will suffer and you may find it difficult to get new work.
Disatisfaction
The stress and negative feelings associated with poor time management can leave people feeling unsatisfied with their work and unhappy in their jobs. Often, people with bad time management skills will feel burnt out at work and won't be able to get the motivation needed to perform their job to the best of their ability.
Poor Work-Life Balance
When you properly plan out your day and schedule time for work and personal priorities, you achieve a better work-life balance. But if you waste time procrastinating at work, or if you don't bother to schedule your time and prioritize tasks, you'll find that you aren't able to focus on your personal life and it's difficult finding time to relax and unwind.
RELATED ARTICLES
Save Time Billing and Get Paid 2x Faster With FreshBooks
Want More Helpful Articles About Running a Business?
Get more great content in your Inbox.
By subscribing, you agree to receive communications from FreshBooks and acknowledge and agree to FreshBook's Privacy Policy . You can unsubscribe at any time by contacting us at [email protected].
👋 Welcome to FreshBooks
To see our product designed specifically for your country, please visit the United States site.

20,000+ students realised their study abroad dream with us. Take the first step today
Here's your new year gift, one app for all your, study abroad needs, start your journey, track your progress, grow with the community and so much more.

Verification Code
An OTP has been sent to your registered mobile no. Please verify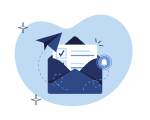 Thanks for your comment !
Our team will review it before it's shown to our readers.

Essay on Time Management
"Time isn't the main thing, it's the only thing"- Mile Davis.
Time management is a prestigious topic for budding subconscious minds. It is one of the most crucial skills that you must inculcate from early on. This skill has vital importance when you move into a professional setting. It is extremely important to manage time efficiently as not managing time can create many problems in your day-to-day life. It is also a common essay topic in the school curriculum and various academic and competitive exams like IELTS , TOEFL , SAT , UPSC , etc. This blog brings you samples of essays on time management with tips & tricks on how to write an essay.
Essay on Time Management in 200 words
Time stops for none and is equal for all. Everyone has the same 24 hours in a day but some people make better use of time than others. This is one of the most important reasons some people are experts in what they do. Therefore, time management plays a vital role in both personal as well as professional lives.
Time management is basically an effort made consciously to spend a certain amount of time performing a task efficiently. Furthermore, it is estimated that to have better results, one needs to do productive work. Thus, productivity is the key focus here. Moreover, maintaining a careful balance between professional life, social life, and any other hobbies or activities is a great example of efficient time management.
Time management is also crucial for students from an academic perspective as students require to cover many subjects. Thus, efficiently managing time is an important skill in everyone's life. Around the world, there are two views for time management – linear time view and multi-active time view. The linear time view is predominant in America, Germany and England, and it aims at completing one task at a time. Whereas a multi-active view aims at completing a number at once and is predominant in India and Spain. Nevertheless, time management is one of the important traits of a successful individual, students are advised to follow whichever is convenient for them.
Essay on Time Management in 300 Words
Time Management is a key skill for job opportunities as employers recruit candidates who have this efficient skill. Thus, it is advised to initiate inculcating this vital skill as soon as possible. In the academic setting, time management plays a vital role and helps in the accomplishment of tasks efficiently and effectively.
Time management is the process of planning and performing pre-scheduled activities with the aim of increasing productivity, effectiveness and efficiency. Different cultures hold different views on Time Management. However, a multi-active time view and a linear time view are the two predominant views. In a linear time view, the aim is set to complete one particular task at a time whereas, in a multi-active view, the focus is on completing a greater number of tasks at once. Emphasis is given on productivity and effectiveness, but students are free to choose their own view of time management.
Time management is crucial as it is helpful in setting a timeline for achieving a particular goal. Moreover, it also increases the efficiency of the tasks at hand. It becomes necessary for working professionals as they need to balance their personal and professional life. Thus, they do not have time to dwell on each and every detail in every task. In such cases, a multi-active view is one of the helpful methods. Time management works best when a goal or target is set. For instance, a student becomes far more effective at learning when they decide to assign 2 hours for learning a particular concept. This is effectively a method of benchmarking progress. So, every time the activity is performed, one can measure themselves and improve upon various aspects of their tasks.The clear conclusion is that time management is a crucial skill for students and working professionals. Thus, everyone must practise time management to improve productivity and efficiency of tasks.
Tips for Writing an Essay on Time Management
To write an impactful and scoring essay here are some tips on how to manage time and write a good essay:
The initial step is to write an introduction or background information about the topic
You are required to use the formal style of writing and avoid using slang language.
To make an essay more impactful, write dates, quotations, and names to provide a better understanding
You can use jargon wherever it is necessary as it sometimes makes an essay complicated
To make an essay more creative you can also add information in bulleted points wherever possible
Always remember to add a conclusion where you need to summarise crucial points
Once you are done read through the lines and check spelling and grammar mistakes before submission
Check Out Popular Essay Topics
Essay on Population Explosion
Essay on My Hobby
Essay on Human Rights
Essay On Sikkim
Essay on Disaster Management
Essay on Democracy
Essay on Child Labour
Essay on Global Warming
Essay on Women Empowerment
Essay on My Aim in Life
Essay on India
Essay on Education System
Lastly, we hope this blog has helped you in structuring a terrific essay on time management. Planning to ace your IELTS, get expert tips from coaches at Leverage Live by Leverage Edu .
Sonal is a creative, enthusiastic writer and editor who has worked extensively for the Study Abroad domain. She splits her time between shooting fun insta reels and learning new tools for content marketing. If she is missing from her desk, you can find her with a group of people cracking silly jokes or petting neighbourhood dogs.
Leave a Reply Cancel reply
Save my name, email, and website in this browser for the next time I comment.
Contact no. *

Leaving already?
8 Universities with higher ROI than IITs and IIMs
Grab this one-time opportunity to download this ebook How would you describe this article ?
Please rate this article
We would like to hear more.
Connect With Us
20,000+ students realised their study abroad dream with us. take the first step today..

Resend OTP in

Need help with?
Study abroad.
UK, Canada, US & More
IELTS, GRE, GMAT & More
Scholarship, Loans & Forex
Country Preference
New Zealand
Which English test are you planning to take?
Which academic test are you planning to take.
Not Sure yet
When are you planning to take the exam?
Already booked my exam slot
Within 2 Months
Want to learn about the test
Which Degree do you wish to pursue?
When do you want to start studying abroad.
September 2023
January 2024
What is your budget to study abroad?
How To Stop Wasting Time: 15 Actionable Tips To Prevent Poor Time Management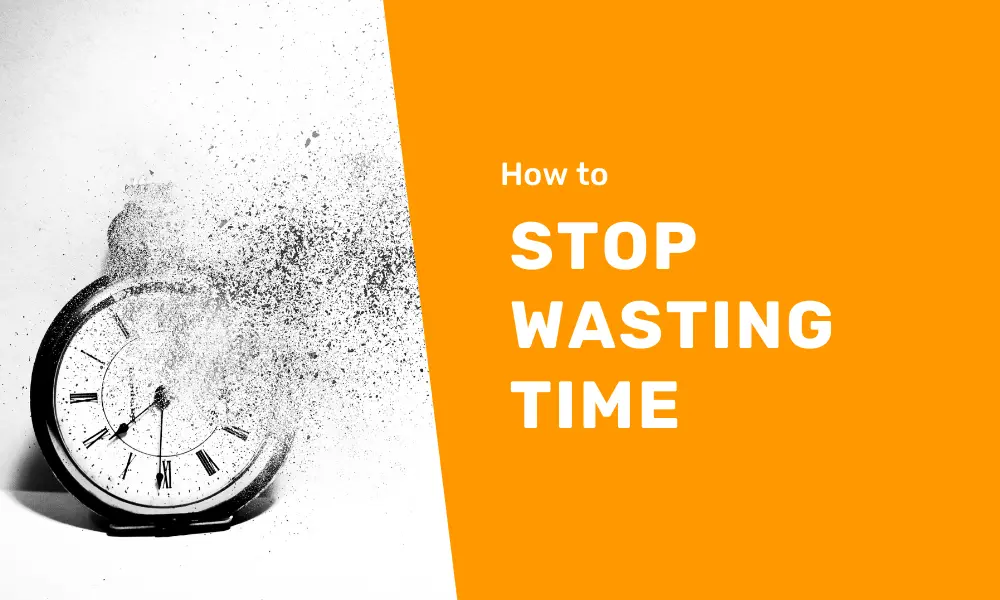 Poor time management refers to the inability to effectively allocate and prioritize one's time to complete tasks or achieve goals efficiently. It involves not utilizing time in a way that maximizes productivity and results.
There are several reasons why poor time management is a problem:
🦾 Reduced Productivity : When time is not managed well, tasks take longer to complete, and important deadlines may be missed. This leads to decreased productivity and output in both personal and professional realms.
🤯 Increased Stress And Overwhelm: Poor time management often results in constantly feeling overwhelmed, leading to increased stress levels . This can negatively impact mental and physical health and overall well-being.
💎 Missed Opportunities: When time is poorly managed, opportunities for personal growth, career advancement, or even leisure activities may be missed. A lack of effective time management can prevent individuals from maximizing their potential and reaching their goals.
👫 Strained Relationships: Inadequate time management can lead to frequent late arrivals, canceled plans, and missed obligations, which can strain relationships with colleagues, friends, and family members. It creates a perception of being unreliable or uncommitted.
⚖️ Reduced Work-Life Balance: Poor time management often imbalance work and personal life. This can lead to burnout, decreased satisfaction, and a negative impact on physical and mental well-being.
Here are the top three solutions to manage poor time management:
1. Track Your Time: Keeping track of how you spend your time is a fundamental step in improving time management. Use time-tracking tools , apps, or even a simple spreadsheet to record your time on different activities throughout the day. This will help you identify where you are spending excessive time and allow you to make necessary adjustments to prioritize tasks more effectively.
Best Time Management Software
2. Schedule Effectively: Creating a well-structured schedule is key to managing time efficiently. Start by identifying your most important tasks or goals for the day, week, or month. Break down these tasks into smaller, manageable steps and assign specific time slots to complete them. Consider using digital calendars, productivity apps, or time-blocking techniques to allocate time for specific activities and avoid multitasking.
Be realistic with your scheduling , and remember to include breaks and downtime to maintain productivity and prevent burnout.
Best Scheduling Software
3. Set Goals and Prioritize Tasks: Setting clear goals helps provide direction and purpose to your daily activities. Define short-term and long-term goals and break them down into smaller, actionable tasks. Prioritize these tasks based on their urgency, importance, and deadlines.
Use techniques like the Eisenhower Matrix (dividing tasks into categories of urgent and important) or the ABC method (assigning tasks with A, B, or C priorities) to determine which tasks require immediate attention and focus.
Focusing on high-priority tasks first ensures that you are making progress towards your goals and avoiding time wasted on less important activities.
Best Task Management Software
Try Buddy Punch For Free
Remember, managing time effectively is a continuous process that requires discipline and self-awareness.
Experiment with different techniques, adjust your approach as needed, and be patient with yourself as you develop better time management habits.
Why Do We Waste So Much Time?
What are the signs of poor time management, 1. schedule effectively and plan ahead.
The most important thing you can do to prevent poor time management is to make a sufficient schedule. After all, you can't see whether you're managing your time well unless you know what that looks like.
It's important to have a process for scheduling your time. Ensure you're blocking your essential tasks with clear goals, slating time for unpredictable interruptions or last-minute jobs, and making room for personal time.
Many find it helpful to plan their week on Sundays. You could use a matrix (like the one below from Rafael Sarandeses ) to divide your week's activities by type: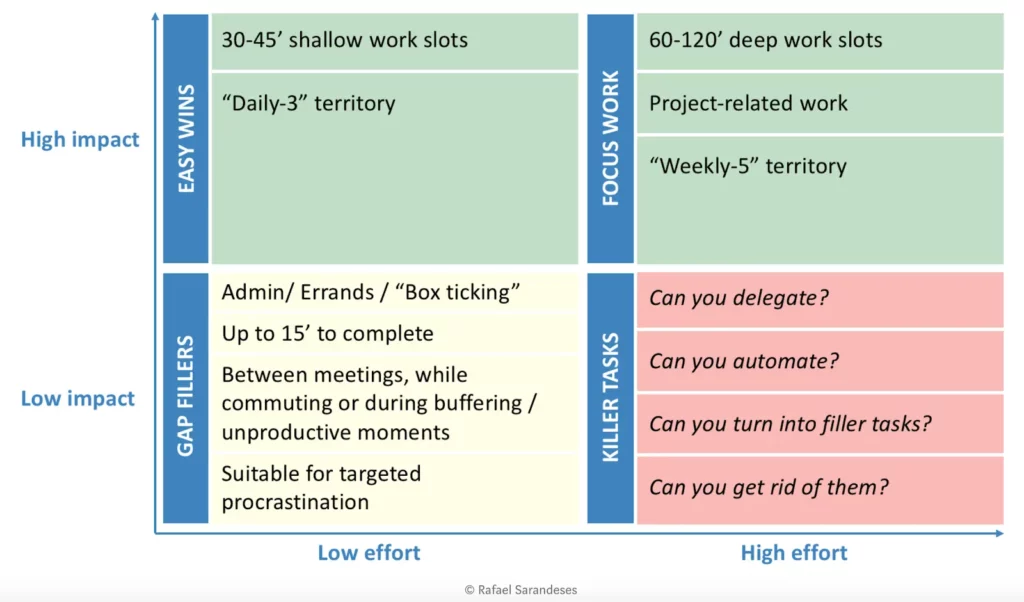 This way, you can easily see what greater-impact items take a high level of focus versus "filler" items like answering emails or checking in on your social media networking, which you might reserve for your commute.
Another great hack is to use the "W5 D3" method, where you choose five weekly tasks that need to be done by the end of the week and three smaller daily tasks that need to be done by the end of the next day.
It's a great way to divide up your schedule into manageable chunks. Best of all, scheduling helps prevent the quality of work from suffering due to playing catch-up on your backlog later down the line.
After you complete tasks, you can even consider using your free time to get ahead on reaching long-term goals.
Finally, make sure you're treating yourself like a human. Block downtime into your schedule to preserve your own mental health and well-being.
If your finished schedule is missing rest/recreational time, it's a good sign you need to cut back on something else and increase how much you value your personal life.
2. Stop Poor Time Management by Getting Your Priorities in Order
How do you know what to do and in what order when everything seems like it's the top priority?
It's all about knowing the difference between "urgent" and "important" tasks and then setting priorities regarding their value to the business.
Some tasks will have an impending deadline, but the consequences of being late or left undone will be minimal. Other tasks might have a vague end date, but getting them done quickly and correctly could significantly benefit you or your company.
For instance, do you have client work that needs to get done?
Choose that over internal work, like revamping the payroll system or ordering new snacks for the breakroom. You will have a greater sense of accomplishment and won't feel bad if you need to reschedule a less important task for tomorrow.
Another way to prioritize your tasks is to organize them by the amount of effort.
Like Mark Twain said, if you have to eat a frog, eat it first thing in the morning (this is a revolting way of saying you should do the hardest thing first).
Finally, be prepared not to get everything done.
In a perfect world, you get to complete everything you want in one day—but we all know most days aren't like that. You'll end up rescheduling some tasks for the rest of the week, and that's okay.
That's why you've prioritized the most important things and done them first.
Use a Planner or Calendar
To manage your time better; it is important to use a planner or calendar . This will help you to keep track of your commitments and ensure that you can stick to your schedule. There are several different ways to use a planner or calendar, so find the best method for you and use it consistently.
3. Remove Non-Essential Activities
If you got your priorities right, now you can think about what to do with not-so-important tasks.
To determine whether you should keep a task on your planner, ask yourself: What happens if I don't do it? Can I delegate it to someone else? How does this task align with my (or my company's) values and goals?
Julian Birkinshaw and Jordan Cohen suggest sorting your low-value tasks into three categories:
Drop : don't do it, and you'll see no negative consequences.
Delegate: someone else can handle this task with relative ease.
Redesign: restructure this task to make it less of a time-waster.
Do you spend more than an hour a day going through your email?
The odds are good that you can ignore most of the emails you receive, especially ones sent from batch mailing lists. Try unsubscribing from as many newsletters as you can ( dropping ) , and if possible, ask your assistant to handle simpler emails so that you're only answering what you need to ( delegating ) .
What about social media?
These activities are a deceptively easy way to waste time, and you can cut them out of your life with practically no downside.
If you must be on social media for business, get a scheduler like Hootsuite or Buffer to help you spend less time on those platforms while looking like you're ever-present (an excellent example of redesigning ).
4. Batch Similar Tasks Together
One fantastic hack for productivity is to batch similar tasks together . Instead of jumping from one type of task to another, work smart by doing all similar tasks simultaneously.
Group all comparable tasks together ( like answering emails, returning phone calls, or writing reports ), and then do as much as you can in a single category at the same time.
This method keeps you from wasting time switching mental gears from project to project.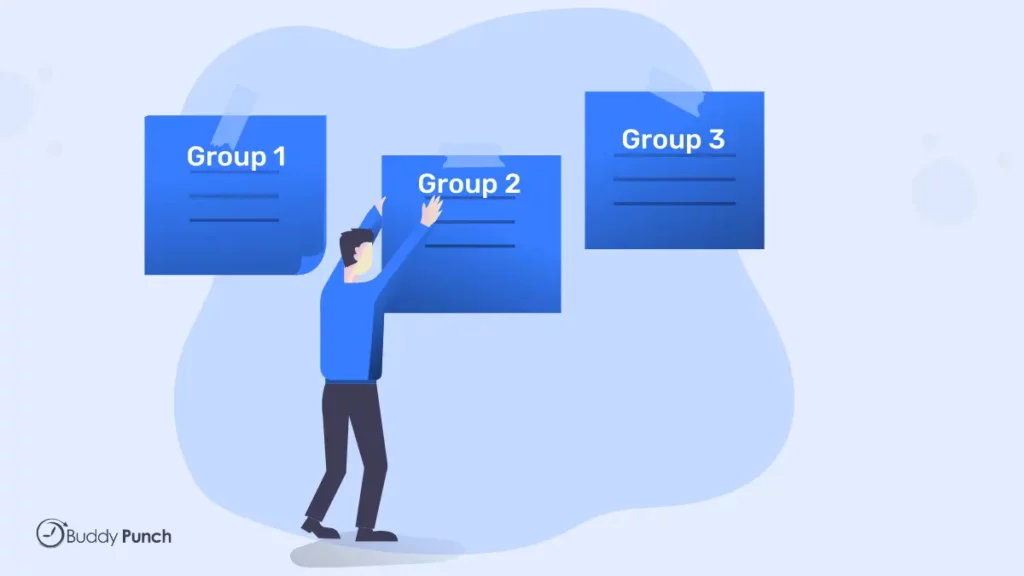 For instance, when you're in "email-answering" mode, you might power through 35 emails all at once. Then you switch to "report-writing" mode and hammer out twice as many pages as you would have if you'd worked on one project at a time.
Dreading making a particular phone call?
Power through all the calls you need to make in one fell swoop. Once you're in "phone" mode, making that one call you've been avoiding will seem much less intimidating.
Another reason this method works so well to combat poor time management because you're thinking about projects in their smallest components. You're breaking each task into manageable chunks.
For example, instead of "writing a blog post on productivity," you'll break it down into researching, outlining, drafting, editing, and publishing.
How To Break Down Large Projects Into Smaller Steps?
When you have a large project, knowing where to start can be overwhelming and difficult.
However, if you take the time to break the project down into smaller steps, it will be much easier to manage your time and finish it.
To break down a large project into smaller steps, you need first to identify all of the tasks that need to be completed. Once you have a list of all the tasks, you can begin to prioritize them.
You should start with the most important tasks and work down the list.
As you complete each task, be sure to cross it off of your list. This will help you to see your progress and keep motivated.
If you are struggling with a particular task, don't hesitate to ask for help from someone more experienced.
With these tips, breaking down large projects into smaller steps will become second nature and help you better manage your time!
5. Include Breaks and Buffer Time in Your Schedule
Science shows that rushing from one task to another without a break makes you less satisfied with your productivity.
How about the fact that your brain can only focus for 90 to 120 minutes at a time?
You need an appropriate mental transition between tasks so that your mind has the chance for closure on the previous activity and can get prepared for the next one.
This is where buffer time , or the extra "padding" you should put into your schedule between tasks, comes in handy.
In addition to letting you recharge, taking a short break can help keep your stress levels down. Forbes contributor John Rampton swears by 25-minute buffer blocks .
Including time for breaks in your schedule serves another purpose: it can act as contingency planning by making space for unexpected events in your day. If you run late on a task due to an unforeseen interruption, it's no big deal—because you've built in extra padding thanks to your buffer time.
Here are some tips for using buffer time between tasks:
Use movement. Do push-ups, a short yoga flow, or walk around the block.
Meditate. Closing your eyes and focusing on breathing for a few minutes at your desk will do wonders for resetting your mind. Or, you can use a meditation app like Insight Timer or Smiling Mind for quick guided meditations.
Do low-energy tasks during buffer time. Tidying, filing, or copying are great examples of tasks that don't require much mental or physical energy, which you can use as a small way to reset before tackling that next task on your list.
However you choose to use your buffers, just remember that they benefit your mental power and help you better focus—ultimately leading to better time management.
6. Rookie Mistake When Optimizing Time Management Skills: Overextending Yourself
Do you have trouble delegating and letting anyone else handle a task because you don't trust them to do it right?
But what if you still struggle with saying "no," even though you know a task or project isn't for you? Someone approaches you with a task, and you can't resist jumping on board.
Sounds familiar?
Whatever the reason, overloading your to-do list is a rookie mistake that can lead to frustration, burnout, and a perpetual failure to meet your daily or weekly goals.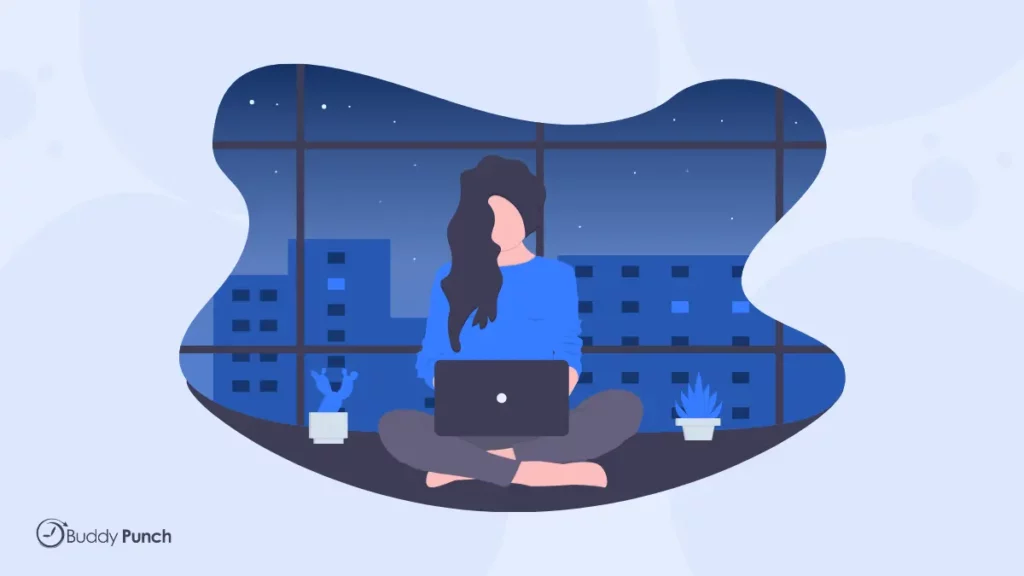 Much like the tip above about removing non-essential activities, it's essential to know your priorities to avoid doing this.
Ask yourself whether the task has to be done (or has to be done by you ).
Learning to say "no" is just as important as knowing how to say it. Try diplomatic wording like "I'd love to help with this, but my schedule is too full right now to dedicate the time needed for this project."
That will go down better than a simple, " No thanks, I'll pass ."
Overextending yourself with too many tasks is often the consequence of poor prioritization and avoiding delegating tasks. Deal with the foundation, and you will get better at managing your time and schedule.
How to Learn to Say "NO" Properly?
One of the most important skills you can develop to prevent poor time management is learning to say 'no' (as discussed earlier).
Many people struggle with this because they don't want to disappoint others or fear missing out on opportunities.
However, saying 'yes' to everything will only lead to overwhelm and a lack of control over your time.
When you learn to say 'no,' you gain the power to prioritize your own needs and goals.
It allows you to focus on what truly matters and avoid spreading yourself too thin. Saying 'no' doesn't mean you are being rude or selfish; it simply means that you value your time and understand its importance.
Start by setting clear boundaries for yourself. Determine what tasks align with your priorities and values, and politely decline those that don't. Remember, every time you say 'yes' when you really mean 'no,' you are sacrificing valuable time that could be spent on activities that bring fulfillment and progress.
Saying 'no' also frees up mental space, reducing stress and increasing productivity . By not taking on unnecessary commitments, you have more energy available for the tasks at hand. This enables better focus, efficiency, and ultimately better results in all areas of your life.
Learning to say 'no' may take practice, but it is an essential skill for effective time management.
Embrace the power it gives you over your own schedule, prioritize wisely, protect your precious time, and watch as both productivity and satisfaction soar!
Also, Delegate Tasks When Possible
When it comes to time management, one of the best things you can do is delegate tasks when possible. This means giving others responsibility for certain tasks or aspects of a project, freeing up your time to focus on other things.
Of course, delegating tasks is not always possible or appropriate. But when it is, it can be a huge help in managing your time more effectively.
So, if you find yourself with too much on your plate, see if there's anything you can delegate to someone else.
7. Track Yourself to Ensure Good Time Management
It's all well and good to create a schedule based on a task's due date, but if you keep running behind or taking longer than you expected on certain tasks, it could be because you don't know how long something takes to begin with .
That's where time tracking comes in.
Sometimes, it's as simple as jotting down when you start and end a task in a notebook next to your computer to quantify the amount of time spent.
And if you want to get a little more technical, there are plenty of apps out there that can help you accurately track how you and your team members are spending your time—from simple Pomodoro timers to advanced time-tracking apps like Buddy Punch .
Time tracking can be beneficial for your whole team. When you know how much time a task requires, you'll be able to better predict the work hours needed during high-workload weeks and organize work schedules accordingly.
The main thing you need to know is where your time is going so you can compare it to your mental picture of how you and your team spend your time.
It's hard to see what you need to change unless you know what you're already doing, right?
Recommended reading: Time Tracking Best Practices Guide
Make Your Time Visual
When we can see how our time is spent, it becomes easier to identify where we may be wasting precious minutes or hours.
There are various ways to visually represent your schedule and tasks.
One option is using a traditional paper planner or calendar , where you can color-code different activities and deadlines. This allows you to quickly assess the balance between work, personal commitments, and leisure time.
Another approach is utilizing digital tools such as time tracking tools . These platforms often offer features like customizable reminders and notifications that help keep you on track with your planned activities.
Ready to start a free trial?
No credit card required, all features included.
Some individuals find success in creating visual representations of their goals and priorities through vision boards or mind maps . These creative techniques provide a tangible reminder of what needs to be done and serve as motivation during procrastination.
By visualizing our schedules, we gain a clearer understanding of how we allocate our time each day. It enables us to identify areas that require improvement or adjustment so that we can optimize our productivity levels while still allowing for necessary downtime.
Remember, finding the right method for making your time visual will depend on personal preference and lifestyle factors.
Experiment with different approaches until you discover what works best for you!
8. Focus On a Task At Hand
We can all agree that you won't be very productive if you can't concentrate.
Organizing your schedule and giving yourself breaks go a long way towards helping you focus on the task at hand , but you can still teach yourself to be better at it with a few more specific time management tips and tricks.
Limit Your Outside Distractions
Make your workspace comfortable and ergonomic, and keep the room temperature comfortable.
Find ways to prevent others from interrupting you (like putting a "deep work" sign on your office door), and turn off all distracting notifications from your devices.
Think about common distractors in your daily routine and which ones you can remove.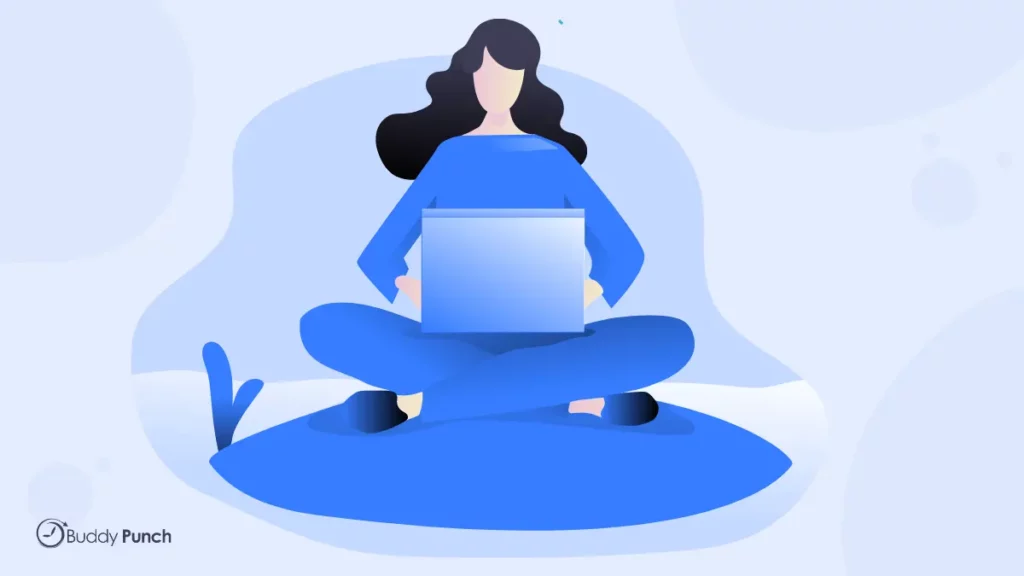 Shut off notifications
Our phones, tablets, and computers are constantly buzzing with notifications from social media, email, and various apps. These interruptions may seem harmless at first, but they can seriously hinder our productivity and focus.
One effective way to combat this is by shutting off notifications. By turning off those constant pings and alerts, you give yourself the freedom to concentrate on the task at hand without unnecessary disruptions.
When you shut off notifications, you reclaim control over your time and attention. Instead of being constantly pulled away from important work or conversations by a notification that can usually wait, you can choose when to engage with your devices.
Not only does this help improve your productivity levels, but it also reduces stress. Constantly being bombarded with alerts creates a sense of urgency that can lead to feeling overwhelmed and anxious.
So, take back control of your time by shutting off notifications.
You'll be amazed at how much more focused and productive you become when you have fewer distractions vying for your attention.
Do Your Creative Work First
You'll experience decision fatigue as the day progresses, so you should do things that require more mental energy first. Check our article on productivity methods for more tips on deep, creative work and maintaining a high-quality output.
Treat Your Mind Like A Muscle
Train it to focus for a few minutes every day. Use the Pomodoro technique (which will be discussed later) to keep yourself focused in 25-minute increments, and try meditation and mindfulness techniques to build your attention span.
Create A Distraction To-Do List
It's easy to feel like there isn't enough time in the day when you're not tracking how often you get distracted from urgent tasks.
Just a pad of paper next to your computer will do; anything that lets you quickly jot down the random thoughts, ideas, or to-dos that pop into your head while you're trying to focus . If you get these out of your head quickly, you can return your undivided attention to the task in front of you.
Today, our focus is more challenged than it was before, so putting effort into improving it can go a long way toward being more productive and better managing time.
Now, let's address the focus' main enemy: multitasking .
9. Never, Ever Multitask
Are you the kind of person who can successfully multitask?
Spoiler: you're not.
"People who are regularly bombarded with several streams of electronic information do not pay attention, control their memory or switch from one job to another as well as those who prefer to complete one task at a time." Stanford University Study
Think about it: if you're trying to focus on multiple things at once all day, every day, you're training your brain to never fully pay attention to anything.
You'll lose the ability to concentrate and will be perpetually distracted by irrelevant things. This can bleed into your relationships with friends, family, coworkers, and customers—if you can't pay attention, you can't deeply connect or form authentic relationships.
Did you know that studies show it can take 20-40 percent more time to get through your to-do list while multitasking?
Plus, you're almost guaranteed to do all of your tasks much more poorly. Your concentration is split, so you'll either go more slowly or make more mistakes.
Probably, you'll be doing both. And it's going to make you anxious to boot.
And not only does multitasking damage your ability to concentrate, but studies show it also affects your memory .
Multitasking wrecks your "working" or short-term memory. Researchers found that there's a link between attention and memory, and if you can't pay close attention, your working memory suffers.
By its very nature, multitasking means you're dividing your attention, so it makes sense that your memory would be affected.
10. To Ditch Poor Time Management, Forget About Perfection
If you struggle to delegate, have unrealistic standards for yourself and others, often stay late at the office, and avoid things you don't think you'll be outstanding at, you might be a perfectionist .
While you might think this personality trait is a good thing, perfectionism can hurt your time management because you get caught up in insignificant details. You may struggle to prioritize certain tasks over others because everything seems of utmost importance to you.
Sometimes, perfectionists resist beginning a project until they know how to do it perfectly. They stall in the name of "research," or procrastinate out of nervousness – both being slippery slopes towards more bad time management habits.
Just dive in—you're probably more prepared than you realize!
If you tend to spend more time on tasks than necessary by making sure everything is just so, simply set yourself a (reasonable) time limit.
In the grand scheme of things, tasks are better done than perfect. When you understand how negatively perfectionism affects your work results, you will be more willing to work on improving it.
As they say, don't let the perfect be the enemy of the good!
11. Use Anti-Procrastination Strategies to Quit Poor Time Management for Good
Perhaps the biggest culprit in poor time management is procrastination, which is different from laziness : it's the active avoidance of a task by doing something else instead.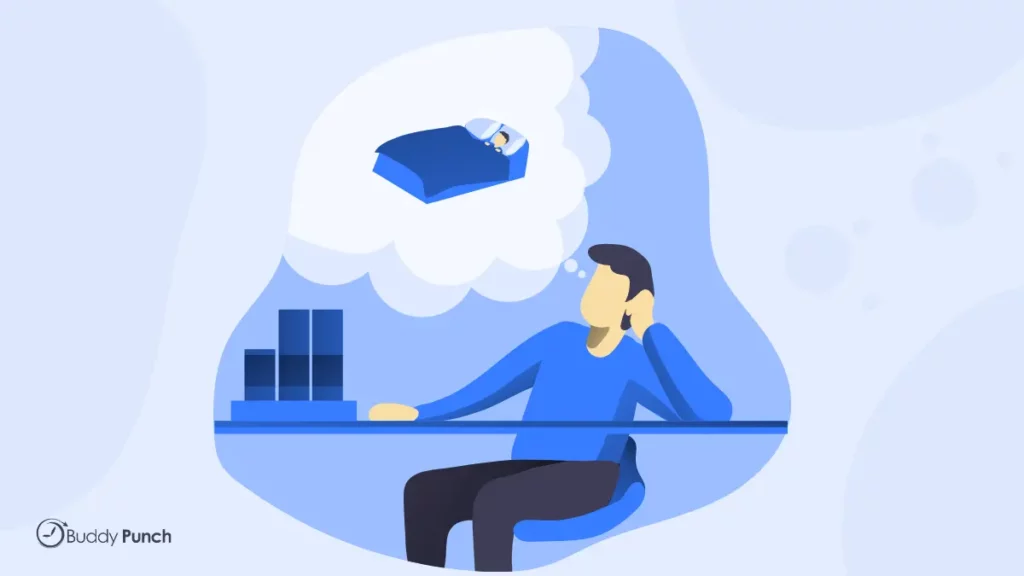 If you procrastinate, you need to figure out why you're doing it.
Are you afraid of doing the task incorrectly? Is the task boring? Are you a perfectionist?
Here are a few strategies to avoid procrastination:
Set a realistic deadline for your task. Having an impending due date could help you get started.
Reward yourself for meeting your deadlines . It's best to avoid negative consequences for missing deadlines, so focus on positive reinforcement for achieving your goals.
Do the hardest task first thing in your day . Commit to getting the hardest or most dreaded task out of the way early. It will create positive momentum for the rest of the day.
Use focus sprints paired with breaks . Some people swear by power hours , and others use the Pomodoro technique (25 minutes of work followed by a 5-minute break).
Use peer pressure . Tell a coworker or friend when you're planning to accomplish a task and ask them to check up on your progress. You can also use a tool like Procraster for some extra accountability.
Implement the Pomodoro Method
The Pomodoro method involves setting a timer for 25 minutes and working on a task until the timer goes off. Then, you take a 5-minute break before starting the cycle again.
You can use this method for any task that you need to complete, whether it's work-related or personal.
For example, if you have a project due at the end of the week, you can set your timer and work on it for 25 minutes each day until it's finished. Or, if you need to declutter your home, you can set the timer and work on one area for 25 minutes before taking a break.
If you find that 5 minutes is not enough time for a break, feel free to increase it to 10 or 15 minutes. The important thing is that you stick to the 25-minute task timeframe so that you can get more done in less time.
Remember To Reward Yourself
When you set goals and accomplish them; it's important to acknowledge your efforts and celebrate your achievements. By giving yourself small rewards along the way, you motivate yourself to stay focused and productive.
So how can you reward yourself?
It doesn't have to be extravagant or expensive. Treat yourself to a favorite snack, take a relaxing bath, watch an episode of your favorite TV show, or go for a walk in nature. The key is to choose something that brings you joy and provides a sense of satisfaction.
By incorporating rewards into your routine, you create positive reinforcement for good time management habits. This not only boosts your motivation but also helps break up the monotony of work tasks. It gives you something to look forward to after completing a task or reaching a milestone.
Remember that self-care is essential for maintaining productivity and overall well-being. So don't forget to reward yourself as you conquer your daily tasks and achieve your long-term goals!
12. Set Goals & Prioritize Tasks
Setting goals and prioritizing tasks are two of the most important aspects of time management.
Without a goal, it's easy to get sidetracked and waste time. And without prioritizing tasks, it's easy to get bogged down in the details and miss deadlines.
Here are some tips for setting goals and priorities:
1. Set Realistic Goals. It's important to set achievable goals that you can actually work towards. If your goals are too lofty, you'll just end up feeling frustrated and discouraged.
2. Write Down Your Goals. Putting your goals in writing will help you stay on track and accountable.
3. Break Down Your Goals Into Smaller Steps. Big goals can seem overwhelming, but if you break them down into smaller steps, they'll seem more manageable and attainable.
4. Prioritize Your Tasks. Once you have a list of tasks, it's important to prioritize them so that you know which ones are the most important to focus on first.
13. Follow the 80/20 Rule
The 80/20 rule, also known as the Pareto Principle , is a game-changer regarding time management.
This principle states that roughly 80% of your results come from just 20% of your efforts. In other words, not all tasks are created equal, and focusing on the most important ones will yield the greatest impact.
To apply this rule effectively, start by identifying which tasks or activities contribute the most value to your goals.
Make a list of everything you need to accomplish and prioritize based on importance. By zeroing in on that vital 20%, you'll maximize your productivity and avoid wasting time on trivial matters.
Remember that this doesn't mean neglecting other responsibilities entirely – it's about allocating more energy toward what truly matters. So whether it's completing crucial work projects or spending quality time with loved ones, make sure those high-value tasks receive your utmost attention.
It can be challenging at first to determine what falls into that essential 20%, but practice makes perfect.
Regularly assess your priorities and adjust accordingly as circumstances change. Remember, mastering the art of following the 80/20 rule takes time and effort, but once you do, you'll experience a significant boost in efficiency and satisfaction.
14. Keep A Time Journal
Keeping a time journal is a powerful tool for improving your time management skills.
By tracking how you spend your time, you can identify patterns and areas where you may be wasting valuable minutes or hours. It's like shining a light on your daily routines and activities, allowing you to make informed decisions about allocating your time.
Start by recording what you do throughout the day, from the moment you wake up until bedtime.
Be as detailed as possible, noting both work-related tasks and personal activities.
Did you spend an hour scrolling through social media? Or perhaps half an hour chatting with colleagues at the water cooler?
After a week or so of tracking, review your entries and look for trends or recurring behaviors that may be causing inefficiencies in your schedule.
Are there certain tasks that consistently take longer than expected? Do distractions frequently derail your focus? Identifying these patterns will help you pinpoint areas where adjustments can be made.
Armed with this newfound awareness, it's time to take action.
Use the information from your time journal to prioritize tasks more effectively and eliminate unnecessary activities that waste precious time. For example, if social media browsing is eating into productive hours, limit when and how often you engage with it.
Regularly updating your time journal will ensure that bad habits don't creep back in unnoticed. It is a constant reminder to stay mindful of how much value each activity brings to achieving your goals.
15. Don't Be Afraid Of Change
Don't be afraid of change.
It's a phrase we often hear, but how many of us actually embrace it?
Change can be intimidating and unsettling, especially when it comes to our time management habits . We get comfortable in our routines and resist any disruptions that may come our way.
However, being open to change is crucial for improving poor time management.
When we're willing to make changes in our approach to time management, we allow ourselves the opportunity for growth and improvement.
It's important to recognize that what worked for us in the past may not necessarily work for us now or in the future. Embracing change means being adaptable and flexible with our strategies.
One way to overcome the fear of change is by starting small.
Instead of completely overhauling your entire schedule overnight, try making incremental adjustments. This could mean incorporating new tools or technologies into your routine or experimenting with different productivity techniques.
Another helpful tip is seeking support from others who have successfully implemented positive changes in their own lives . Surrounding yourself with like-minded individuals who are also striving for better time management can provide encouragement and motivation along your journey.
Embracing change requires a mindset shift – viewing it as an opportunity rather than a threat. By doing so, you'll be more open to exploring new possibilities and finding strategies that truly work for you in managing your time effectively.
Why is Poor Time Management So Common?
Poor time management is a common problem because people are often juggling multiple tasks and deadlines. This can lead to feeling overwhelmed and stressed, which can make it difficult to focus on any one thing.
The key to avoiding poor time management is to prioritize your tasks and create a plan of action. By taking the time to do this, you can avoid feeling overwhelmed and ensure your time is spent wisely.
What Are the Causes of Poor Time Management?
Causes of poor time management can vary from person to person, but there are a few common factors that often contribute to this issue.
✔️ One major cause is a lack of prioritization.
When we fail to identify and focus on the most important tasks, we end up wasting time on less significant ones.
✔️ Another factor is procrastination.
Putting off tasks until the last minute not only leads to increased stress levels but also eats away at our available time.
✔️ Distractions and interruptions also play a significant role in poor time management.
Constantly checking social media, responding to emails or phone calls can divert our attention from important tasks.
✔️ In addition, inadequate planning and organizational skills can contribute to poor time management.
Without proper scheduling and setting realistic deadlines, it becomes difficult to allocate enough time for each task effectively.
✔️ Moreover, perfectionism can be another underlying cause of poor time management.
Spending too much time on one task in an attempt to make it flawless leaves little room for other priorities.
✔️ Furthermore, multitasking may seem like an efficient way to get things done quickly; however, studies have shown that it actually decreases productivity and leads to poorer overall performance .
✔️ Lack of self-discipline and goal-setting can hinder effective time management efforts as well.
Without clear objectives or the willpower necessary to stay focused on them consistently, valuable hours slip by unnoticed.
Understanding these causes allows us insight into how we might address our own personal challenges with managing our time effectively.
What Are the Effects of Poor Time Management?
Poor time management can have a significant impact on various aspects of our lives.
🤯 One of the most noticeable effects is increased stress levels.
When we fail to manage our time effectively, tasks pile up, deadlines are missed, and we find ourselves constantly rushing to catch up. This constant feeling of being overwhelmed can lead to anxiety and burnout.
🤯 Another consequence of poor time management is decreased productivity.
When we don't prioritize tasks or allocate enough time for them, we end up wasting valuable hours on unimportant activities or getting stuck in a cycle of procrastination. As a result, important projects get delayed or rushed through without proper attention to detail.
🤯 Additionally, poor time management affects our personal relationships.
Constantly running late or canceling plans not only shows a lack of respect for others' time but also hampers the building and maintenance of strong connections with friends and family.
🤯 Financial implications can also arise from poor time management.
Procrastinating on important financial tasks like budgeting or bill payments can lead to late fees, missed opportunities for savings, and even long-term financial instability.
🤯 Poor time management often leaves us feeling unsatisfied and unfulfilled in both our personal and professional lives.
We may miss out on pursuing hobbies or spending quality time with loved ones due to always being behind schedule.
The effects of poor time management are widespread – increased stress levels, decreased productivity, strained relationships, financial consequences, and overall dissatisfaction with life's experiences.
What wastes the most time in your daily life?
One common time-waster is social media. It's so easy to get sucked into the endless scrolling, liking, and commenting without even realizing how much time has passed.
What are the effects of wasting time?
Wasting time can have detrimental effects on various aspects of our lives. One major effect is decreased productivity. When we spend excessive amounts of time on unimportant or non-essential tasks, we neglect the important ones that actually contribute to our goals and success.
Furthermore, wasting time hampers progress toward long-term goals. Consistently delaying important tasks or failing to allocate sufficient time for them prevents us from achieving milestones and reaching our desired outcomes.
Okay, Now You're Just Stalling
And that's all, folks! Fifteen useful ways to avoid poor time management.
First, it's all about setting up your schedule .
Make sure you know how to design an effective schedule by using a routine, prioritizing and batching your tasks, and eliminating non-essential items from the to-do list.
Don't forget to build in buffer time to keep yourself sane and pad your calendar for unforeseen interruptions.
Then, remember to train your mind by teaching yourself not to take on more than you can handle, pay attention to where your time goes, and stay focused on one task at a time.
Finally, avoid the evil P's: perfectionism and procrastination!
Now that you know how to prevent all the biggest pitfalls of poor time management, what are you waiting for?
Get back to work—and start crushing it!
About the author
As a prior multiple-location business owner, Eric knows all about time collection, scheduling, and everything in-between. From best practices, stories, and business experience, he'll keep you up to date on the latest trends.
Similar Posts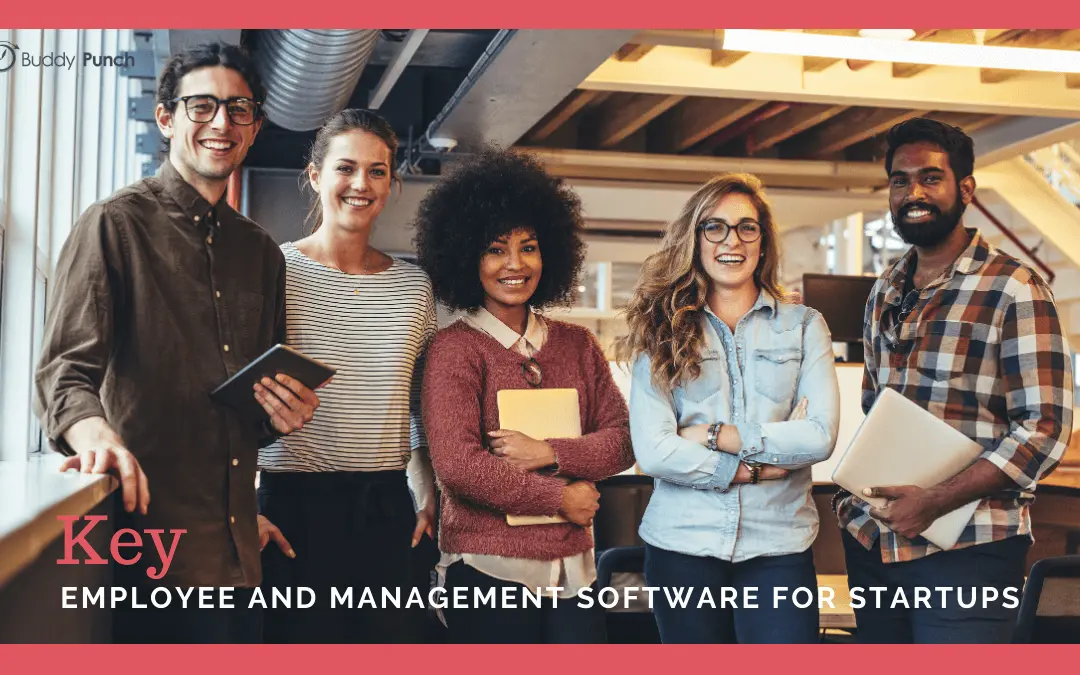 Key Employee and Management Software for Startups
Launching a startup can be challenging. They need to move quickly to survive. And to top it off, they need…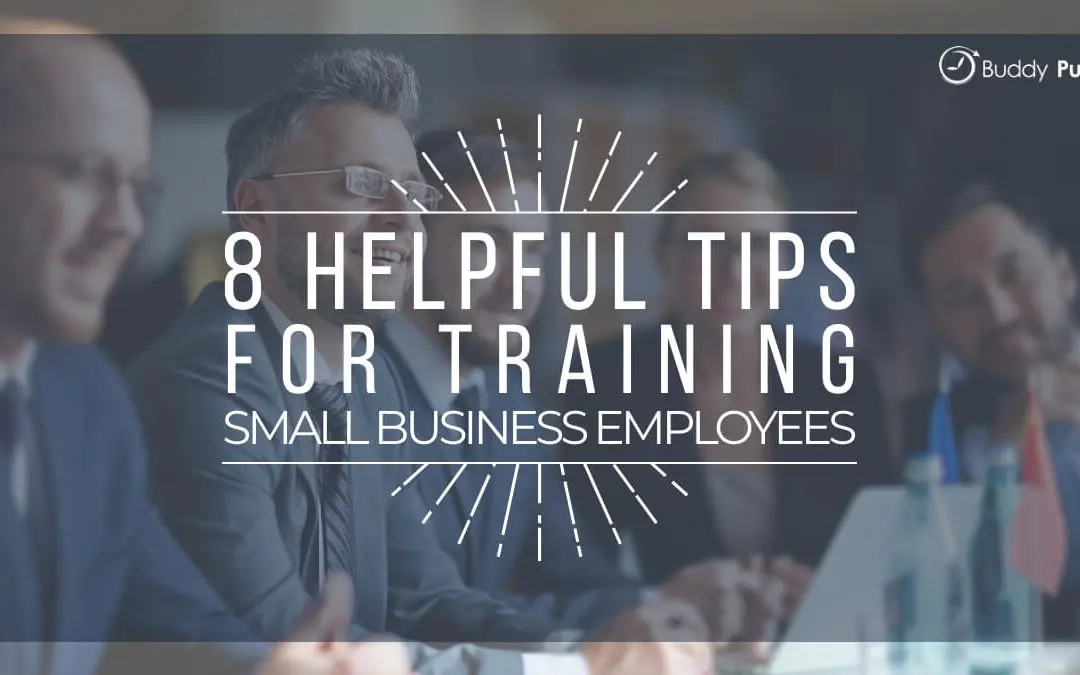 8 Helpful Tips for Training Small Business Employees
When you tell your employees it is time for training; you can practically see their groans. Training is typically not…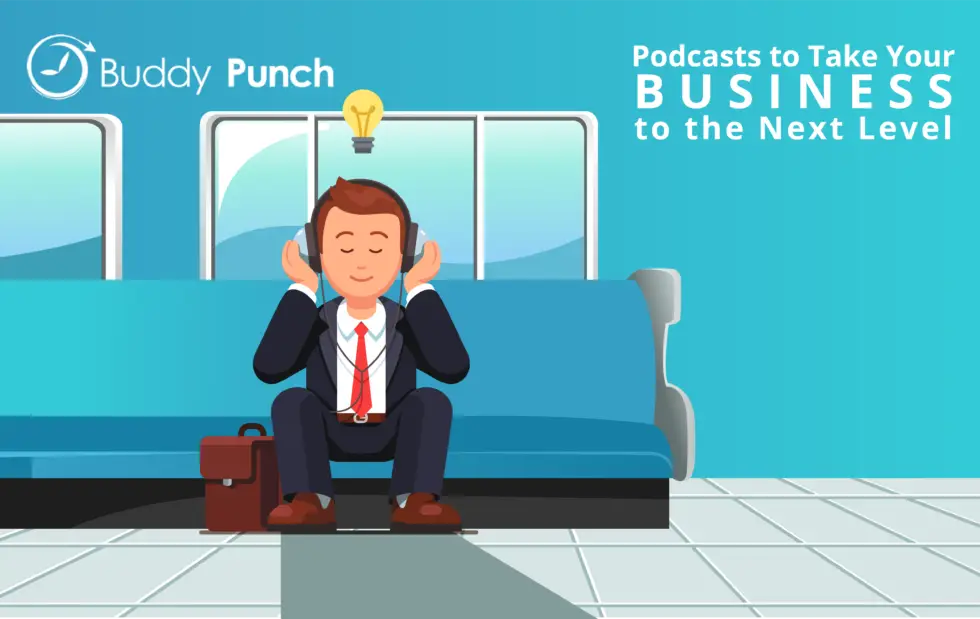 Podcasts to Take Your Business to the Next Level
There is a slim chance that you will end up knowing everything there is to know about business – from…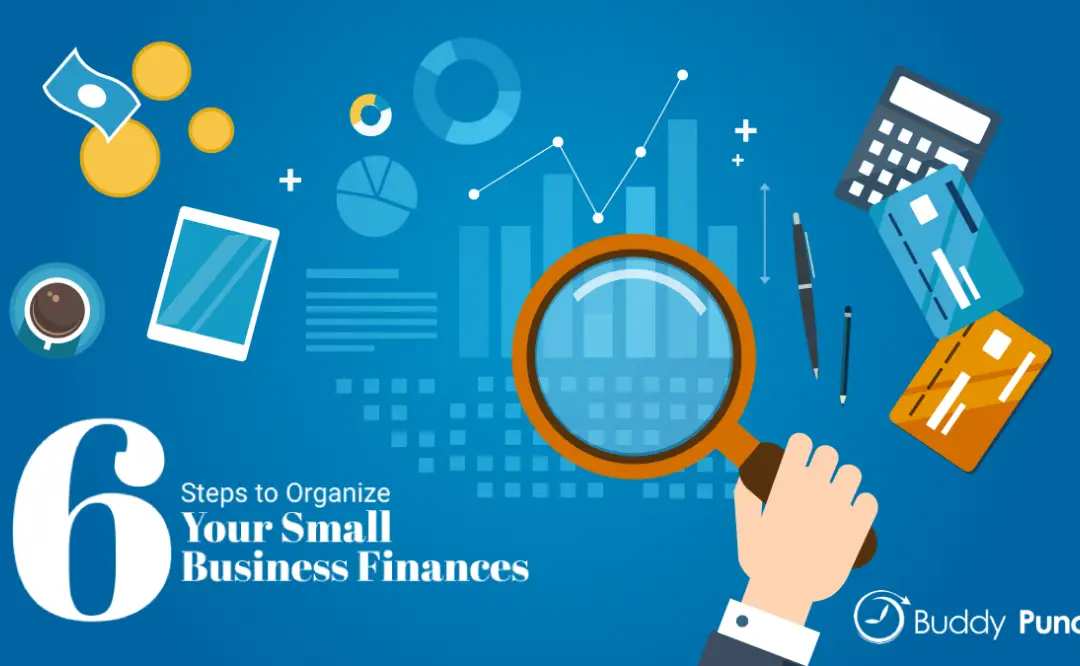 6 Steps to Organize Your Small Business Finances
Going into business for yourself is no small feat. There will always be a very long to-do list and you…

5 Tips to Help Small Business Employees Adapt to Change
Change is inevitable. For organizations of any size, it's also a necessary part of doing business today. Everything is on…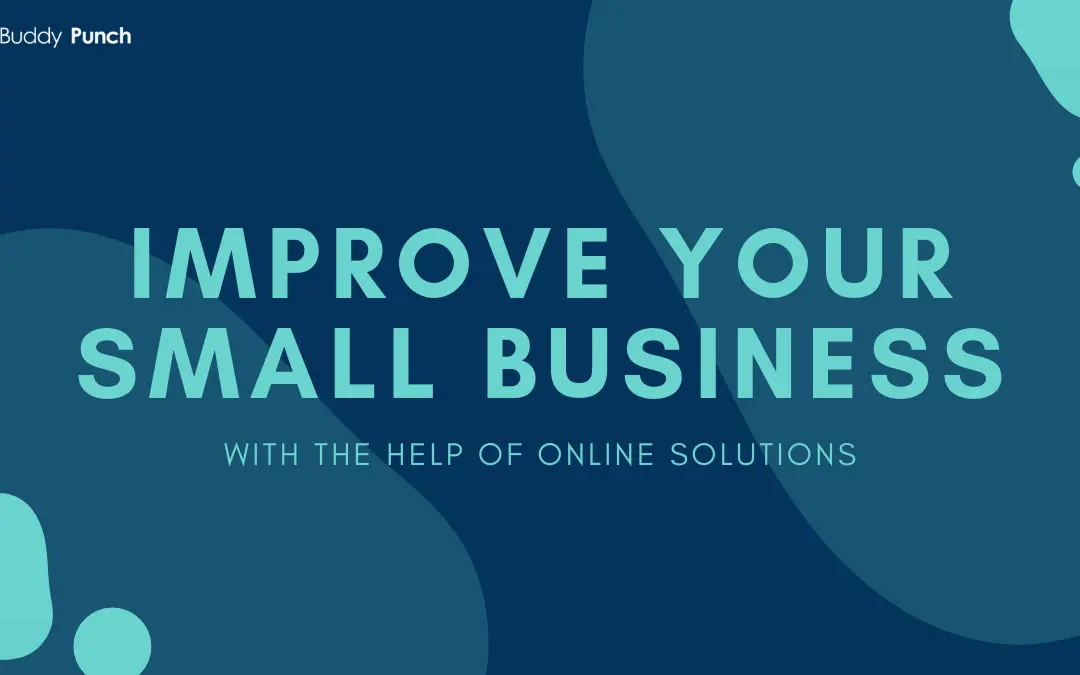 Improve Your Small Business with the Help of Online Solutions
Today's business world looks significantly different compared to how it did 20 and even 10 years ago. Back then you…
Talk to our experts
1800-120-456-456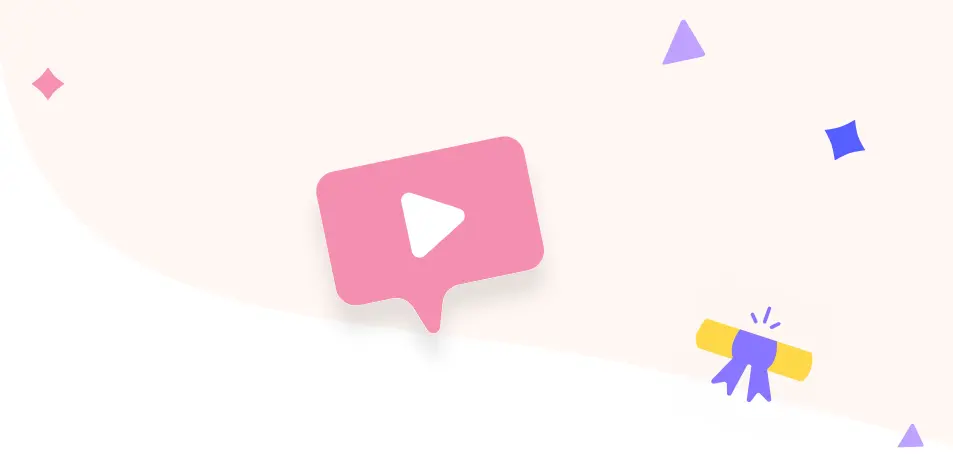 Time Management Essay
We have always considered time to be one of the most essential and precious things of our life. Our parents and grandparents always told us that time once gone will never come back. So it is better not to think about the time that has already passed but it is important to focus on the present, considering this time to be good and blissful.
In the modern era, when everyone is leading a very busy life, and everyone has different kinds of things to put together, instead of finding out the fastest and easiest way to solve our problems to get the maximum benefits, we should always try to plan to work hard towards completing whatever we have in hand today, that is the most important or urgent task of the day and execute them, keeping our goals in view. We know there is no comparison to hard work.
However, Urgent work may not always be very important, but they seem to be very critical. By doing and finishing the most critical task of the day, we feel energetic and our brain continuously feels very active.
However, setting our priorities before working is a conventional method of time management. In this modern era, we should implement Covey's Time Management Matrix
According to Covey, each task can be broken down according to its urgency and importance. All in all, we have 4 categories of tasks.
Quadrant 1: Important and Urgent - Necessity
To avoid serious consequences in future, in this quadrant we have to deal with the unforeseen events and pressing problems, immediately. Most of the time, some issues are unexpected and hence proper planning may not happen. Therefore, sometimes, it's just enough to work on them proactively— before they have become urgent.
Quadrant 2: Important but Not Urgent - Extraordinary Productivity
Tasks in this quadrant are not that urgent. We can keep them aside for some time, but this is a mistake. Ideally, this is the quadrant where one should spend most of one's time- working on strategic and high-impact tasks. They will bring more value to your studies, work or business. This is one way to help grow professionally and personally.
Quadrant 3: Not Important but Urgent - Distraction
Since we have to constantly keep ourselves busy, in this quadrant we have to deal with the less urgent tasks. They might distract an individual from the main goals, but as Dwight Eisenhower puts it, 'What is urgent is seldom important.
There are times when we can avoid these petty issues entirely, but the burden automatically reduces if this task gets delegated to someone else in the team or in class. If the delegation of this assignment is not possible then the same task can be completed by including small batches. The better the job, the more hours can be allocated for particular tasks thereby making the work easy.
Quadrant 4: Not Important and Not Urgent - Waste
These tasks are neither important nor urgent. Small amounts of trivial activities help us relax. Yet we tend to waste a lot of time in this quadrant, so it is always advised to be careful because we may be losing the present moment.
Therefore, time management skills and following these quadrants during studies or at the workplace becomes essential to handle every project with diligence in future. In other words, as Lord Chesterfield had mentioned, "Take care of the minutes and the hours will take care of themselves."
How to Make the Most of Your Time
You must examine a few factors that will assist us throughout our life in order to make the most of our time. Setting objectives, establishing to-do lists, prioritizing work, getting adequate sleep, and so on are all examples of this.
Set long-term and short-term goals to help you stay productive while striving to maximize your time. Furthermore, they will act as a motivator to keep you going. This will also motivate you to accomplish something in your life.
At first, it will appear to be a tedious task, but as you perform it on a regular basis, you will discover that it only serves to increase your productivity. As a result, you will be compelled to achieve more in life in the end.
Prioritizing tasks is an excellent way to keep track of your time. As a result, you will have a better understanding of the importance of various tasks and jobs. Aside from that, you will be more productive if you join a group and participate in a similar activity at the same time. As a consequence, it will help you achieve greater life success.
Being productive does not mean that you are always working on a variety of projects. Getting proper sleep and exercising are also important parts of being productive. Furthermore, regular exercise and sleep aid in the maintenance of a good body-mind balance, which is essential for productivity and efficiency.
FAQs on Essay on Time Management
1. What is time?
In life, the most valuable asset is time. Everyone must appreciate and understand the importance of time since time can create both positive and bad outcomes. Some people understand the importance and meaning of existence. We can maintain a healthy habit of arranging and managing our everyday tasks by using time. Nobody is immune to the passage of time. We are all prone to age and death. In our life, time is really important. We may gain experience and build talents through time if we better understand the time worth. Time possesses the ability to cure things, whether they are external wounds or inside sentiments. We can not quantify time since it is the ultimate thing. When tasks are completed on time, they are very beneficial and produce excellent outcomes. A person's reference point in time can also be referred to as time.
2. What are the benefits of effective time management?
Many advantages are there when you know how to successfully manage your time. These are some of them:
Productivity and efficiency will increase.
There will be less tension.
A more positive professional image.
Possibilities for progress have improved.
More chances to fulfill your life and career objectives.
Overall, you begin to feel more in charge, with the assurance that you can make the greatest use of your time.
You will be in a great position to assist others to attain their goals, too, since you will be happier, calmer, and better equipped to think.
3. How powerful is Time?
In the past, several rulers considered themselves to be the rulers of their era and the whole globe. They do, however, neglect the reality that they only have a limited period of time. Time is the only thing in the world that has no bounds. Time may transform you into a king or a beggar in a couple of seconds.
Finally, we might declare that God's greatest gift is time. "Time will waste you if you waste Time," as the proverb goes. This remark alone shows the significance and value of Time.
4. Why should we place so much importance on time?
The majority of people are unaware of how important time is until it is taken away from them. Furthermore, there are those in the world who place a higher value on money than on time since time has no meaning for them. They are, however, ignorant that Time has presented them with the opportunity to make money. Aside from that, time provides us happiness and success, but it may also bring us sorrow and despair. As a result, it is critical that we appreciate Time and make effective use of it.
5. Where can I find an essay on time management?
Vedantu provides students with essays on time management.  This essay contains topics such as what is time, the importance of time and time management, how to manage time, and much more. Teachers who are experts in their subjects develop the content of Vedantu. Furthermore, the data is structured in such a way that students will have an easier time learning and remembering the concepts. Vedantu also provides students in grades 1 through 12 with study materials and a range of competitive exams. Notes, important topics and questions, revision notes, and other materials are included in the content. On Vedantu, you may utilize all of these materials for free. Students must first register on the Vedantu website in order to access any of these items. You may also use the Vedantu smartphone app to sign up.
Terms of Services
Privacy Policy
Admission Essay
Annotated Bibliography
Article Critique
Article review
Book Report
Book review
Business Plan
Capstone project
Composition
Creative Writing
Critical thinking
Dissertation
Ghostwriting
Grant Proposal
Literature Review
Movie Review
Personal Statement
Powerpoint Presentation
Quantitative Project
Reaction Paper
Research Paper
Research Proposal
Thesis Statement Checker
The Effects of Poor Management Essay
October 12, 2012
Posted by: essay
Category: Term paper writing
In the contemporary business environment the efficiency of management, to a significant extent defines the overall success of the marketing performance of an organization. In such a situation, poor management can have a disastrous impact on the overall organizational performance because it undermines the organizational culture as well as it decreases substantially productivity and efficiency of work of employees. Therefore, the efficient management is an essential condition of the improvement of the organizational performance and positive atmosphere within an organization.
On analyzing the problem of poor management and its effects, it is important to lay emphasis on the fact that poor management is not necessarily caused by the quality of management. In fact, it can be influenced by environmental factors, such as cultural diversity which affects the management style and its efficiency. In addition, cultural barriers can become a serious obstacle on the way to the improvement of organizational performance. Poor management is characterized by the inability of managers to develop flexible management style which meets cultural needs of employees. As a result, in a culturally diverse environment, managers turns out to be unable to organize the work of employees efficiently because their poor management style does not meet cultural background of employees.
Furthermore, poor management affects quality of management and organizational performance as well as the organizational culture at large. In such a situation, it is extremely to adequately assess risks of poor management. Basically, the development of a strong and efficient leadership can prevent the problem of poor management and its negative impact on the organizational performance and work of employees. As a rule, a strong, charismatic leader encourages employees to work hard, but even the most gifted leader cannot succeed if his or her management is poor. Moreover, poor management undermines the authority of the leader and leads to the deterioration of his or her relationships with employees, who may start opposing to the leader.
Finally, it is important to lay emphasis on the fact that poor management affects dramatically human resource management. In fact, poor management have a destructive impact on human resources that may lead to high level of the personnel turnover, uncertainty of employees in their future within an organization, and inability of managers to ensure a stable work of employees.
Leave a Reply Cancel reply
360 Reviews
Free food and Shelter to the needy
Vision and mission.
IBE Council
Communities and networks
The Leadership Team
White House to Bolster Educator Pipeline