UNITED STATES
台灣 (TAIWAN)
TÜRKIYE (TURKEY)
Academic Editing Services
- Research Paper
- Journal Manuscript
- Dissertation
- College & University Assignments
Admissions Editing Services
- Application Essay
- Personal Statement
- Recommendation Letter
- Cover Letter
- CV/Resume
Business Editing Services
- Business Documents
- Report & Brochure
- Website & Blog
Writer Editing Services
- Script & Screenplay
Our Editors
Client Reviews
Editing & Proofreading Prices
Wordvice Points
Partner Discount
Plagiarism Checker
APA Citation Generator
MLA Citation Generator
Chicago Citation Generator
Vancouver Citation Generator
- APA Style
- MLA Style
- Chicago Style
- Vancouver Style
Writing & Editing Guide
Academic Resources
Admissions Resources
College Application Essay Format Rules
The college application essay has become the most important part of applying to college. In this article, we will go over the best college essay format for getting into top schools, including how to structure the elements of a college admissions essay: margins, font, paragraphs, spacing, headers, and organization.
We will focus on commonly asked questions about the best college essay structure. Finally, we will go over essay formatting tips and examples.
Table of Contents
General college essay formatting rules
How to format a college admissions essay
Sections of a college admissions essay
College application essay format examples
General College Essay Format Rules
Before talking about how to format your college admission essays, we need to talk about general college essay formatting rules.
Pay attention to word count
It has been well-established that the most important rule of college application essays is to not go over the specific Application Essay word limit . The word limit for the Common Application essay is typically 500-650 words.
Not only may it be impossible to go over the word count (in the case of the Common Application essay , which uses text fields), but admissions officers often use software that will throw out any essay that breaks this rule. Following directions is a key indicator of being a successful student.
Refocusing on the essay prompt and eliminating unnecessary adverbs, filler words, and prepositional phrases will help improve your essay.
On the other hand, it is advisable to use almost every available word. The college essay application field is very competitive, so leaving extra words on the table puts you at a disadvantage. Include an example or anecdote near the end of your essay to meet the total word count.
Do not write a wall of text: use paragraphs
Here is a brutal truth: College admissions counselors only read the application essays that help them make a decision . Otherwise, they will not read the essay at all. The problem is that you do not know whether the rest of your application (transcripts, academic record, awards, etc.) will be competitive enough to get you accepted.
A very simple writing rule for your application essay (and for essay editing of any type) is to make your writing readable by adding line breaks and separate paragraphs.
Line breaks do not count toward word count, so they are a very easy way to organize your essay structure, ideas, and topics. Remember, college counselors, if you're lucky, will spend 30 sec to 1 minute reading your essay. Give them every opportunity to understand your writing.
Do not include an essay title
Unless specifically required, do not use a title for your personal statement or essay. This is a waste of your word limit and is redundant since the essay prompt itself serves as the title.
Never use overly casual, colloquial, or text message-based formatting like this:
THIS IS A REALLY IMPORTANT POINT!. #collegeapplication #collegeessay.
Under no circumstances should you use emojis, all caps, symbols, hashtags, or slang in a college essay. Although technology, texting, and social media are continuing to transform how we use modern language (what a great topic for a college application essay!), admissions officers will view the use of these casual formatting elements as immature and inappropriate for such an important document.
How To Format A College Application Essay
There are many tips for writing college admissions essays . How you upload your college application essay depends on whether you will be cutting and pasting your essay into a text box in an online application form or attaching a formatted document.
Save and upload your college essay in the proper format
Check the application instructions if you're not sure what you need to do. Currently, the Common Application requires you to copy and paste your essay into a text box.
There are three main formats when it comes to submitting your college essay or personal statement:
If submitting your application essay in a text box
For the Common Application, there is no need to attach a document since there is a dedicated input field. You still want to write your essay in a word processor or Google doc. Just make sure once you copy-paste your essay into the text box that your line breaks (paragraphs), indents, and formatting is retained.
Formatting like bold , underline, and italics are often lost when copy-pasting into a text box.
Double-check that you are under the word limit. Word counts may be different within the text box .
Make sure that paragraphs and spacing are maintained; text input fields often undo indents and double-spacing .
If possible, make sure the font is standardized. Text input boxes usually allow just one font .
If submitting your application essay as a document
When attaching a document, you must do more than just double-check the format of your admissions essay. You need to be proactive and make sure the structure is logical and will be attractive to readers.
Microsoft Word (.DOC) format
If you are submitting your application essay as a file upload, then you will likely submit a .doc or .docx file. The downside is that MS Word files are editable, and there are sometimes conflicts between different MS Word versions (2010 vs 2016 vs Office365). The upside is that Word can be opened by almost any text program.
This is a safe choice if maintaining the visual elements of your essay is important. Saving your essay as a PDF prevents any formatting issues that come with Microsoft Word, since older versions are sometimes incompatible with the newer formatting.
Although PDF viewing programs are commonly available, many older readers and Internet users (who will be your admissions officers) may not be ready to view PDFs.
Use 1-inch margins . This is the default setting for Microsoft Word. However, students from Asia using programs like Hangul Word Processor will need to double-check.
Use a standard serif font. These include Times New Roman, Courier, and Garamond. A serif font adds professionalism to your essay.
Use standard 12-font size.
Use 1.5- or double-spacing. Your application essay should be readable. Double spaces are not an issue as the essay should already fit on one page.
Add a Header with your First Name, Last Name, university, and other required information.
Clearly separate your paragraphs. By default, just press 'ENTER' twice.
Sections Of A College Admissions Essay
University admissions protocols usually allow you to choose the format and style of your writing. Despite this, the general format of "Introduction-Body-Conclusion" is the most common structure. This is a common format you can use and adjust to your specific writing style.
College Application Essay Introduction
Typically, your first paragraph should introduce you or the topic that you will discuss. You must have a killer opener if you want the admissions committees to pay attention.
Essays that use rhetorical tools, factual statements, dialog, etc. are encouraged. There is room to be creative since many application essays specifically focus on past learning experiences.
College Application Essay Body
Clearly answering the essay prompt is the most important part of the essay body. Keep reading over the prompt and making sure everything in the body supports it.
Since personal statement essays are designed to show you are as a person and student, the essay body is also where you talk about your experiences and identity.
Make sure you include the following life experiences and how they relate to the essay prompt. Be sure to double-check that they relate back to the essay prompt. A college admissions essay is NOT an autobiography:
Personal challenges
How did you overcome them?
How or how much do past challenges define your current outlook or worldview?
What did you learn about yourself when you failed?
Personal achievements and successes
What people helped you along the way?
What did you learn about the nature of success
Lessons learned
In general, did your experiences inform your choice of university or major?
Personal beliefs
Politics, philosophy, and religion may be included here, but be careful when discussing sensitive personal or political topics.
Academic goals
Personal goals
Professional goals
How will attending the university help you achieve these goals?
College Application Essay Conclusion
The conclusion section is a call to action directly aimed at the admissions officers. You must demonstrate why you are a great fit for the university, which means you should refer to specific programs, majors, or professors that guided or inspired you.
In this "why this school" part of the essay, you can also explain why the university is a great fit for your goals. Be straightforward and truthful, but express your interest in the school boldly.
College Application Essay Format Examples
Here are several formatting examples of successful college admission essays, along with comments from the essay editor.
Note: Actual sample essays edited by Wordvice professional editors . Personal info has been redacted for privacy. This is not a college essay template.
College Admission Essay Example 1
This essay asks the student to write about how normal life experiences can have huge effects on personal growth:
Common App Essay Prompt: Thoughtful Rides
The Florida turnpike is a very redundant and plain expressway; we do not have the scenic luxury of mountains, forests, or even deserts stretching endlessly into the distance. Instead, we are blessed with repetitive fields of grazing cows and countless billboards advertising local businesses. I have been subjected to these monotonous views three times a week, driving two hours every other day to Sunrise and back to my house in Miami, Florida—all to practice for my competitive soccer team in hopes of receiving a scholarship to play soccer at the next level.
The Introduction sets up a clear, visceral memory and communicates a key extracurricular activity.
When I first began these mini road trips, I would jam out to my country playlist and sing along with my favorite artists, and the trek would seem relatively short. However, after listening to "Beautiful Crazy" by Luke Combs for the 48th time in a week, the song became as repetitive as the landscape I was driving through. Changing genres did not help much either; everything I played seemed to morph into the same brain-numbing sound. Eventually, I decided to do what many peers in my generation fail to do: turn off the distractions, enjoy the silence, and immerse myself in my own thoughts. In the end, this seemingly simple decision led to a lot of personal growth and tranquility in my life.
The first part of the Body connects the student's past experience with the essay prompt: personal growth and challenging assumptions.
Although I did not fully realize it at the time, these rides were the perfect opportunity to reflect on myself and the people around me. I quickly began noticing the different personalities surrounding me in the flow of traffic, and this simple act of noticing reminded me that I was not the only human on this planet that mattered. I was just as unimportant as the woman sitting in the car next to mine. Conversely, I also came to appreciate how a gesture as simple as letting another driver merge into your lane can impact a stranger's day. Maybe the other driver is late for a work interview or rushing to the hospital because their newborn is running a high fever and by allowing them to advance in the row of cars, you made their day just a little less stressful. I realized that if I could improve someone else's day from my car, I could definitely be a kinder person and take other people's situations into consideration—because you never know if someone is having one of the worst days of their lives and their interaction with you could provide the motivation they need to keep going on .
This part uses two examples to support the writer's answer to the essay prompt. It ends the paragraph with a clear statement.
Realizing I was not the only being in the universe that mattered was not the only insight I attained during these drives. Over and over, I asked myself why I had chosen to change soccer clubs, leaving Pinecrest, the team I had played on for 8 years with my best friends and that was only a 10-minute drive from my house, to play for a completely unfamiliar team that required significantly more travel. Eventually, I came to understand that I truly enjoy challenging myself and pushing past complacency . One of my main goals in life is to play and experience college soccer—that, and to eventually pursue a career as a doctor. Ultimately, leaving my comfort zone in Pinecrest, where mediocrity was celebrated, to join a team in Sunrise, where championships were expected and college offers were abundant, was a very positive decision in my life.
This part clearly tells how the experience shaped the writer as a person. The student's personality can be directly attributed to this memory. It also importantly states personal and academic goals.
Even if I do not end up playing college soccer, I know now that I will never back down from any challenge in my life; I am committed to pushing myself past my comfort zone. These car rides have given me insight into how strong I truly am and how much impact I can have on other people's lives.
The Conclusion restates the overall lesson learned.
College Admission Essay Example 2
The next essay asks the reader to use leadership roles or extracurricular activities and describe the experience, contribution, and what the student learned about themselves.
As I release the air from the blood-pressure monitor's valve, I carefully track the gauge, listening for the faint "lub-dub" of Winnie's heart. Checking off the "hypertensive" box on his medical chart when reading 150/95, I then escort Winnie to the blood sugar station. This was the typical procedure of a volunteer at the UConn Migrant Farm Worker Clinic. Our traveling medical clinic operated at night, visiting various Connecticut farms to provide healthcare for migrant workers. Filling out charts, taking blood pressure, and recording BMI were all standard procedures, but the relationships I built with farmers such as Winnie impacted me the most.
This Introduction is very impactful. It highlights the student's professional expertise as a healthcare worker and her impact on marginalized communities. It also is written in the present tense to add impact.
While the clinic was canceled this year due to COVID-19, I still wanted to do something for them. During a PPE-drive meeting this July, Winnie recounted his family history. I noticed his eyebrows furrow with anxiety as he spoke about his family's safety in Tierra Blanca, Mexico. I realized that Winnie lacked substantial information about his hometown, and fear-mongering headlines did nothing to assuage his fears. After days of searching, I discovered that his hometown, Guanajuato, reported fewer cases of COVID-19 in comparison with surrounding towns. I then created a color-coded map of his town, showing rates across the different districts. Winnie's eyes softened, marveling at the map I made for him this August. I didn't need to explain what he saw: Guanajuato, his home state, was pale yellow, the color I chose to mark the lowest level of cases. By making this map, I didn't intend to give him new hope; I wanted to show him where hope was.
The student continues to tell the powerful story of one of her patients. This humbles and empowers the student, motivating her in the next paragraph.
This interaction fueled my commitment to search for hope in my journey of becoming a public health official. Working in public health policy, I hope to tackle complex world problems, such as economic and social barriers to healthcare and find creative methods of improving outcomes in queer and Latinx communities. I want to study the present and potential future intervention strategies in minority communities for addressing language barriers to information including language on posters and gendered language, and for instituting social and support services for community youth. These stepping stones will hopefully prepare me for conducting professional research for the Medical Organization for Latino Advancement. I aspire to be an active proponent of healthcare access and equity for marginalized groups, including queer communities. I first learned about the importance of recognizing minority identities in healthcare through my bisexual sister, Sophie, and her nonbinary friend, Gilligan. During discussions with her friends, I realized the importance of validating diverse gender expressions in all facets of my life.
Here, the past experience is directly connected to future academic and professional goals, which themselves are motivated by a desire to increase access among communities as well as personal family experiences. This is a strong case for why personal identity is so important.
My experiences with Winnie and my sister have empowered me to be creative, thoughtful, and brave while challenging the assumptions currently embedded in the "visual vocabulary" of both the art and science fields. I envision myself deconstructing hegemonic ideas of masculinity and femininity and surmounting the limitations of traditional perceptions of male and female bodies as it relates to existing healthcare practices. Through these subtle changes, I aim to make a large impact.
The Conclusion positions the student as an impactful leader and visionary. This is a powerful case for the admissions board to consider.
If you want to read more college admissions essay examples, check out our articles about successful college personal statements and the 2021-2022 Common App prompts and example essays .
Wordvice offers a full suite of proofreading and editing services . If you are a student applying to college and are having trouble with the best college admissions essay format, check out our application essay editing services  (including personal statement editing ) and find out  how much online proofreading costs . 
Finally, don't forget to receive common app essay editing and professional admissions editing for any other admissions documents for college, university, and post-doctoral programs.
Writing A College Application Essay
College Application Essay Format
College Application Essay Format - A Comprehensive Guide with Examples
11 min read
Published on: Feb 22, 2019
Last updated on: Nov 22, 2023
People also read
College Application Essay | A Writing Guide
22+ Winning College Application Essay Examples For Your Inspiration
Trending College Application Essay Prompts and Topics
Statement of Purpose: Writing Guidelines, Tips, & Examples
Share this article
Are you struggling to write a college admission essay that stands out from the rest? Do you find it challenging to format your essay correctly and worry about whether your essay topic is compelling enough?
You're not alone!
Many students face the same challenges when it comes to crafting an impressive college application essay . The fear of making a mistake in formatting or choosing the wrong topic can be overwhelming.
But fear not!
In this blog post, we'll provide you with expert guidance and practical tips to overcome these challenges. You'll learn how to format your essay that captures the attention of admissions officers and increases your chances of receiving that coveted acceptance letter.
We'll cover everything you need to know, from the essential elements of a successful college admission essay to the nitty-gritty details of formatting.
Let's get started on your journey to college acceptance!
Tough Essay Due? Hire Tough Writers!
On This Page On This Page -->
What is a College Application Essay Format?
A college application essay format isn't just a set of rules; it is the blueprint for presenting your unique story and qualifications to admissions committees.
It holds a crucial role as it's often the initial impression committee officers get from your application.
Let's say you're instructed to use a specific format, such as MLA or APA, but you pay no attention to these guidelines. This sends a message that you might struggle with basic instructions, potentially leading the examiner to bypass your personal statement .
Conversely, when you precisely adhere to the essay format, it accomplishes two crucial things.
Firstly, it showcases your ability to comprehend and follow requirements, leaving a positive impression on the admissions team.
Secondly, it sets the stage for a well-structured narrative about your identity, aspirations, and how you can contribute to the college community.
How To Format A College Application Essay?
Formatting can feel overwhelming for many high school students when they're writing a college application essay. It's because they often don't know how to structure it properly.
To make this less daunting, we've gathered some essential steps for you.
1. The Standard Writing Format
A college essay typically follows a simple format consisting of three main sections:
College Application Essay Introduction
Begin your essay by introducing yourself and the specific college application essay prompt you're addressing.
Don't forget to include a thesis statement that highlights the main idea of your essay.
Choosing an impressive topic and outlining your thoughts is essential, but remember that the admission essay is all about showcasing who you are as a person.
College Application Essay Body
The body of your college essay is where you delve into the details, and it requires time and effort.
Connect your chosen topic seamlessly to the main theme of the essay to make it easy for the reader to follow.
Support your ideas with relevant facts, evidence, and examples to lend credibility to your essay.
College Application Essay Conclusion
Your essay's conclusion is your final opportunity to demonstrate why you're the most deserving candidate for admission.
These three sections work together to create a compelling college essay that tells your unique story and makes a strong case for your admission.
Have a look at the below examples to understand the essay writing format properly.
College Admission Essay Format
College Application Essay Paragraph Format
2. Font Size/Style, Margins, and Line Spacing
When it comes to formatting your college application essay, simplicity is key. Here are some important formatting tips to follow for different types of college essay formats:
Font Size and Style:
Stick with a clean and easy-to-read font like Times New Roman, Arial, or Calibri.
Use a 12-point font size, as it's the standard for college essays.
Word Count:
Typically, the Common Application suggests a word count between 250 and 650 words.
Ensure that your essay falls within this range to meet the application requirements.
Leave a one-inch margin on all sides of each page. This provides a neat and organized appearance to your essay.
Line Spacing:
Opt for either 1.5 or double spacing. This makes your essay easier to read and allows space for comments if needed.
Use a tab at the beginning of each paragraph for proper indentation.
Alignment :
Keep your text left-aligned for a clean and consistent look in your college application essay.
By adhering to these formatting guidelines, you'll ensure that your essay looks professional and is easy for admissions officers to read and evaluate.
3. Page Headings
Most institutions follow a standard format for the application process. Here's how you should format your essay heading:
Name: Your name should appear on the first line.
Course Instructor/Supervisor: The second line should contain the name of your course instructor or supervisor.
Title and Course Code: The third line should include the title of your essay, along with the course code.
Submission Date: The last line should indicate the submission date.
Here's an example of how it should look:
4. College Application Essay Title
Your college application paper titles should be centered and positioned below the headings. After typing the title, press the "Enter" key twice to start the paragraphs.
Keep in mind that a well-structured heading is an essential component of your college essay. It provides a professional appearance and helps organize your essay effectively.
Refer to the below example to get a comprehensive idea of the concept.
College Admissions Essay Format Heading Example
5. Citation Style
Admission essays require specific citation styles, and the most commonly used and instructed styles include MLA, APA, Chicago, or Harvard. It's essential to follow these guidelines accurately to ensure your paper is properly cited and meets the required standards.
Here, we have mentioned a complete college essay template for you.
College Admission Essay Format Template
Check out this informative video to learn more about perfecting your college essays!
College Application Essay Format Examples
Here are some common app college essay format examples for you to get a better idea.
College Application Essay Format Sample
College Application Essay Format Example
MLA Format For College Application Essay
College Format Common App Essay
College Essay Format APA
In case you need some more samples, check out our college application essay examples blog.
College Application Essay Formatting Tips
When it comes to crafting your college application essay, consider these expert tips for a successful and well-structured essay:
Use Simple Sentences: Keep your sentences short and straightforward to make your essay easy to read and understand.
Active Voice: Use an active voice to convey your ideas and engage your reader effectively.
Understand the Prompt: Thoroughly grasp the essay prompt before you start writing to ensure you address it correctly.
No Prompt at the Top: Avoid writing the prompt at the top of your essay; instead, dive right into your response.
Stay on Topic: Keep your essay title and subtitle in mind to maintain a clear connection to the main topic.
Structured Essay: Ensure your essay follows a clear structure. It's helpful to create a college application essay outline before you begin writing.
Strong Title: Choose a captivating essay title that encapsulates the essence of your work and its main idea.
Conclusion Matters: Pay close attention to your essay's conclusion; it should effectively summarize the entire content.
Word Count Check: Double-check the specified word count required by the admissions counselors, typically ranging from 250 to 650 words.
To sum up, formatting your college application essay correctly is crucial. It's not just about your experiences and achievements; it's about how you present them.
A well-structured and properly formatted essay can make a significant difference in your application's success.
If you need help perfecting it, reach out to us. Our custom essay writing service can assist you with your admission essay. We help you make a strong impression on the admissions committee.
Contact our college admission essay writing service today to secure your academic future!
Frequently Asked Questions
Do college essays need titles.
A college essay's title is its most important part. It tells readers what the paper will be about and hints at how creative it can have been in writing style.
What should you not say in a college essay?
Ten things students write in a college essay that should be avoided:
Never write on a 'subject.'
Never give in to your thoughts.
Never begin with a prologue.
Never, ever finish a story with the words 'happily ever after.'
Never repeat your academic and extracurricular activities.
Never, ever pontificate.
Never be afraid to express yourself.
Never, ever offer TMI.
Never expose your writing to an excessive number of individuals.
Never, ever over-edit your essay.
Does a college application essay have to be 5 paragraphs?
No, a college application essay does not have to be 5 paragraphs. While the traditional 5-paragraph essay structure can be used, it's not a strict requirement.
What is the structure of the common app essay?
The Common App essay is flexible, with a word count of 250-650 words, and students choose from various prompts to structure their essays.
Cathy A. (Literature, Marketing)
Cathy has been been working as an author on our platform for over five years now. She has a Masters degree in mass communication and is well-versed in the art of writing. Cathy is a professional who takes her work seriously and is widely appreciated by clients for her excellent writing skills.
Paper Due? Why Suffer? That's our Job!
Keep reading
We value your privacy
We use cookies to improve your experience and give you personalized content. Do you agree to our cookie policy?
Website Data Collection
We use data collected by cookies and JavaScript libraries.
Are you sure you want to cancel?
Your preferences have not been saved.
Summer Deal! Top-rated Essay Writers Online! Get 50% OFF On Your First Essay Order!
Your 50% Off + Real Help Await!
Skip the Bots, Talk to Us
Have us text you Estimated wait time: about 2 minutes
Have us call you Estimated wait time: about 5 minutes
Chat with support Estimated wait time: about 3 minutes
Email us The current response time is 6 hours
Have us text you
Estimated wait time: about 2 minutes
By clicking "Text me" you agree to our terms and privacy policy .
We will contact you shortly!
Have us call you
Estimated wait time: about 5 minutes
By clicking "Call me" you agree to our terms and privacy policy .
The current response time is 6 hours
Please reach out to us at:
College Application Essay Writing
College Application Essay Format

College Application Essay Format & Samples
Published on: Feb 18, 2021
Last updated on: Jul 20, 2023
People also read
College Application Essay - Complete Guide with Writing Tips
College Application Essay Examples for 2023
College Application Essay Prompts to Get Help You Started
How to Write a Strong Statement of Purpose for Any Program
Share this article
If you plan to get admission to the dream school, you need to write a college application essay.
College essays are the main part of the application. For a good application essay, make sure you have good story skills. Writing the college application essay requires a lot of time and planning.
An important thing that every student knows is that a college essay is a perfect place to show your writing abilities.
On This Page On This Page -->
What is a College Application Essay Format?
College essays are a new type of writing for high school and college students. The college application essay is an important part of academics for any student. The college essay is written in a way that depicts the clarity of mind and thoughts.
A college application essay is an important part of college admission. The admission committee can judge the student by a simple glance at their essay.
A college application essay format is a way of organizing thoughts and ideas. Many students are confused about paper formatting and essay structure. If you write and format the essay correctly, it will help you to get admission easily.
Following a proper format is very important in college essays. If the format is incorrect, the examiner might not consider reading the essay. In the  college application essay , follow the correct format for the font size, line spacing, and margins.
If students fail to follow the college application essay format, it will ruin all their efforts. An incorrect formatting style makes your essay substandard.
The essay is written in the correct format; it will help you shine out among other students. A properly written essay with a proper essay format tells the admissions officer bout your career and academic goals.
The content and college admission essay format define your future. Many students start writing the essay without knowing the proper format of the essay. So, understand the essay format first and then start writing the college essay.
How to Format the College Application Essay?
Writing the college application essay is one of the most important academic assignments. Some students have been stuck in this question "How to format a college application essay". Formatting is quite stressful for some students when writing a college application essay.
There are some guidelines that every student should follow when writing and formatting a college application essay.
The format is the main thing in the essay, and without proper format, the essay is a waste piece of writing. A good college application essay includes three main sections, i.e., introduction, body paragraphs, and conclusion.
When you start writing the college essay, don't dismiss the introduction. It is an important part of your college application process. In this section, the student introduces themselves, and the college application essay prompts.
The introduction starts with the attention-grabbing opening sentence. The first sentence in this paragraph should be the topic. An introduction part should be neither too long nor too short.
In the introduction, don't create a list of arguments. Make sure that your introduction is relevant and describes all the things in order.
Write a few sentences in the introduction part that lead to the main point of your essay. End the paragraph with a thesis statement.
The body paragraphs contain information that is supportive of your thesis statement. Support your main idea in this section. Writing the essay body paragraphs requires a lot of time and effort.
Support your statements with solid facts and evidence. Make your essay easy to read and follow the proper format of the college application essay.
In one paragraph, write a summary of the entire college application essay. Write a few sentences that summarize your whole essay. It is where you wrap up the points and examples you have discussed in the essay.
Restate your thesis statement and convince the reader by the facts you have discussed in your body paragraphs.
When writing the college application essay, the font that you use should be Times New Roman, Arial, or Calibri. The size of the essay font is 12pt. The font size should be readable, and try to avoid using fancy fonts. Avoid using emojis, hashtags, underlines, and ALL CAPS in your essay writing.
The headings should not be the primary concern for some writers. But it is an important factor in the essay.
The heading should be less than ten words and must be in bold type. The word count is important in the headings. It is written in the upper left corner of the page.
The page heading must be written in a proper format. Firstly, write your name, then the professor's name, the title of the essay, and the submission date.
The heading is the fundamental part of the essay. Write the page headings carefully and correctly follow the proper format of the headings.
The title is the first thing that the academic committee read. The title words make the first impression on the admission officials.
The title of the essay should be written under the page headings. The title of the college application essay gives a sense of your essay's content. Avoid vague titles and make your reader want to read your essay.
When attaching a document, you have to be more concerned with the college essay format. You have to submit the college essay in a specific file format. The academic committee accepts only word files or PDF documents.
Make sure that you are saving the file in an accepted format before submitting your essay. When you create the document, save it in PDF because they are uneditable and always looks the same.
The citation writing style of the college application essay is the same as other essays. By citation, you can also avoid plagiarism and give proper credit to the original author or authors. The sources you cite depend on your academic style, and you must know the style requirements when you compile your citations.
Some students use MLA, APA, Chicago, or Harvard citation styles in their essays. When you cite sources, make sure that you can correctly cite without any mistakes.
Paper Due? Why Suffer? That's our Job!
College Application Essay Format Examples
Some students do not have good essay writing skills, and they consult online essay writing services and get their work done.
However, if you can write a good essay on your own. Check these examples that you can use for your help and create a successful application essay.
College Application Essay Format (PDF)
College Application Essay Example (PDF)
MLA College Application Essay Format (PDF)
Tips for Formatting the College Application Essay
Formatting is the main part of the college essay, and your essay depends on them. We collect some tips that you can use when formatting your essay.
Your essay is a reflection of your personality, so always be organized when you present yourself.
Create an outline for your essay.
Write an engaging introduction.
Choose a standard font for your essay.
Provide reasons for why you are the best candidate for admission.
The page headers are placed in the upper-left corner of the page.
Avoid overly informal formatting choices.
Indent or double space to separate paragraphs.
Try evaluating the piece from the examiner's perspective.
Write other than your grades and test scores.
Save your essay in a PDF format before submitting it.
Writing a good college application essay is necessary if you get admission to your dream college. If you feel that you need extra help, then you can consult an AI essay generator .
Our service has a dedicated team of writers from various academic backgrounds that can easily write an essay for you. We provide high-quality academic essays with proper personal statements without any mistakes or plagiarism.
Place your order now and get the best college application essay.
Barbara P (Management)
Barbara is a highly educated and qualified author with a Ph.D. in public health from an Ivy League university. She has spent a significant amount of time working in the medical field, conducting a thorough study on a variety of health issues. Her work has been published in several major publications.
Paper Due? Why Suffer? That's our Job!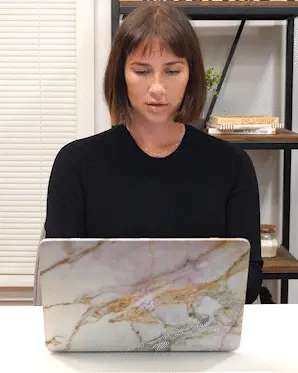 Keep reading
Join our mailing list for discount & offers
Privacy Policy
Cookies Policy
Terms of Use
Refunds & Cancellations
Our Guarantees
Affiliate Program
Referral Program
AI Essay Writer
Disclaimer: Our website content is sometimes created using AI but is reviewed and verified by our experienced team of editors. All client orders are completed by our team of highly qualified human writers. The essays and papers provided by us are not to be used for submission but rather as learning models only.
Subscribed successfully!

Email Address Already Exists!
Please Enter Valid Email!
What is the format of a college application essay?
Generally, essays for college admission follow a simple format that includes an opening paragraph, a lengthier body section, and a closing paragraph. You don't need to include a title, which will only take up extra space. Keep in mind that the exact format can vary from one college application to the next. Read the instructions and prompt for more guidance.
Most online applications will include a text box for your essay. If you're attaching it as a document, however, be sure to use a standard, 12-point font and use 1.5-spaced or double-spaced lines, unless the application specifies different font and spacing.
Also Found On
Online Degree Explore Bachelor's & Master's degrees
MasterTrack™ Earn credit towards a Master's degree
University Certificates Advance your career with graduate-level learning
Top Courses
Join for Free
College Essay Format: Writing & Editing Tips
A good college essay format, with the right topic, goes beyond your academic accomplishments and extracurriculars.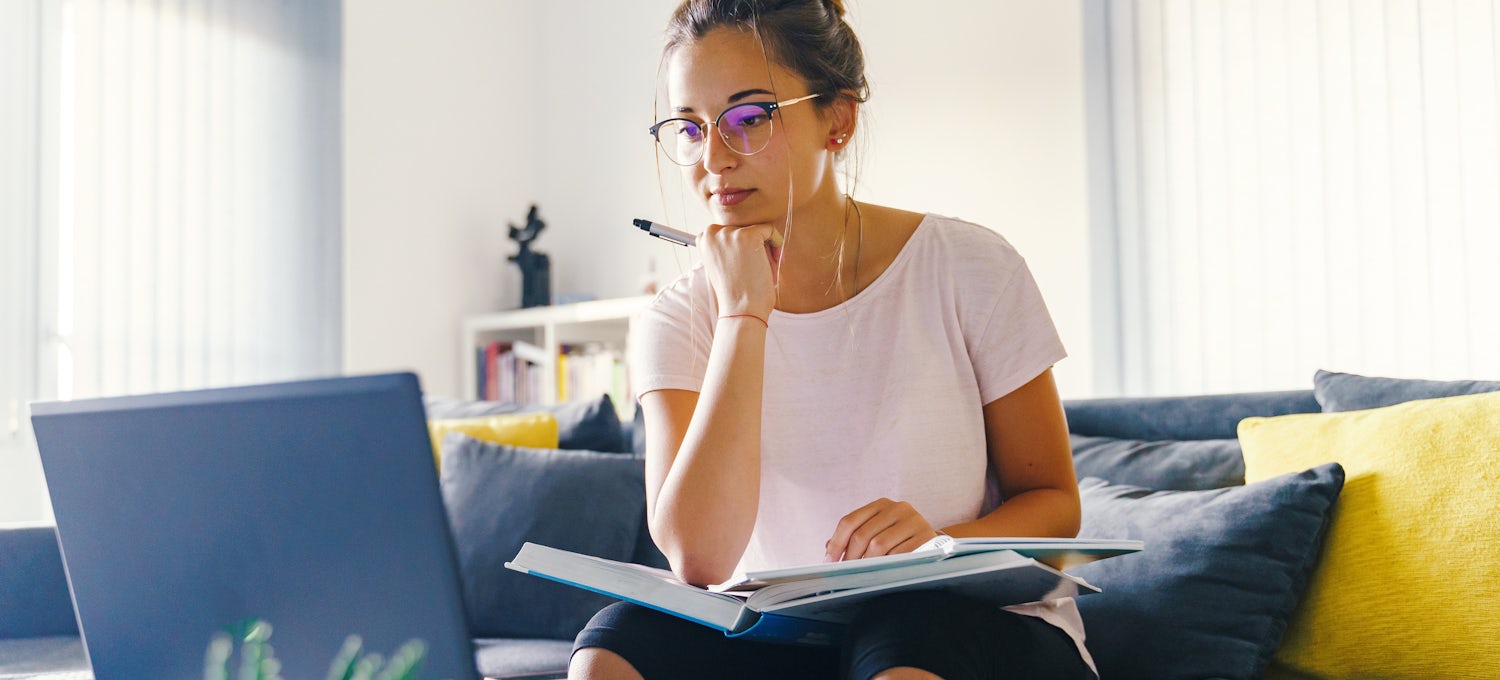 You want to stand out in a crowd, particularly when you're applying to the college of your choice. As part of the application process, many schools ask for an essay to accompany the standard academic and personal information they require. So it's important to make it a good one.
Your college application essay is essentially a story you tell that offers a glimpse into who you are, beyond your admissions application, grades, activities, and test scores.
A college essay, often called a personal statement, is your opportunity to reveal your personality. It's a way for the admissions department to get to know you as a person and get an idea of the kind of student you'll be.
So how should a college essay be formatted? This article covers formatting best practices, how to choose a compelling topic for your essay, and writing and editing tips to help you craft an essay that captures the attention of the reader, gets your point across, and is free of errors.
Decide on a topic.
You'll often have a choice of topics for your essay provided by the college or university. Choose a topic that allows you to best highlight what you want the college to know about you. 
A good start is to list three positive adjectives that describe you. Then, see if you can write two or three real-life examples of each trait that demonstrates that you possess that characteristic.
Also, think about the stories other people tell about you or the words they use to describe you. Ask people who know you well:
What do you think sets me apart from others? 
What are my strengths? 
How would you describe my personality? 
What are my quirks?
These ideas can become the inspiration to develop material for a good college essay. 
From the list of essay prompts you receive from the college, choose the topic that will give you the best chance to showcase who you are within the limited word count. You don't have to write about a major life-changing event. It can be a mundane or ordinary situation—like a dinner table conversation, day at school, or conversation with a friend. Often, slightly unusual topics are better than typical ones because they hold a reader's attention.
Regardless of the topic you choose, remember that the true topic of your college essay is you, and the purpose of it is to show how you are unique. It highlights an important piece of who you are and where you want to head in life.
Common college essay prompts
Over 900 colleges use Common App essay prompts, which means you may be able to write one essay for several college applications. Some past Common App college essay prompts—which are announced publicly each year—include the following topics:
Share a story about your background, interest, identity, or talent that makes you complete as a person.
Describe a time when you faced a setback, failure, or challenge and what you learned from it.
Tell about a topic, concept, or idea that is so captivating to you that you lose all track of time.
Write about something that someone has done for you that you are grateful for, and how gratitude has motivated or affected you.
Whether or not the school you're applying to uses Common App questions, it will publish required essay topics in its admissions materials. Or, you may be asked to write on a topic of your choice. Here are some additional common college essay prompts you might encounter:
Describe a person you admire and how that person has influenced your behavior and thinking.
Why do you want to attend this school?
Describe your creative side.
Name an extracurricular activity that is meaningful to you and how it has impacted your life.
Tell about what you have done to make your community or school a better place.
Consider length.
Consult your college application instructions to see how long your essay should be. Be sure to stay within the required word count or essay length, not going over the maximum or under the minimum.
Chances are, you'll be given a word limit. If none is specified, experts on the admissions process recommend you keep your word count between 500 and 650 words. Use the required essay length to help you determine what you will share. You won't be able to tell your life story within these few paragraphs, so choose the most impactful examples as your content. 
Create an outline.
An outline helps you plan your essay so you know how it will begin and end and identify key points you want to include in the middle. Use your outline to stay on topic and get the most use out of your word count.
Decide on a logical order.
The most effective outlines are usually the most simple ones. For instance, a good story has a beginning, middle, and end. Likewise, your essay will have an introduction, body, and conclusion.
Unless the college requests a specific admission essay format, use the format you've been using to write essays in high school that you're likely to be the most comfortable with. If you're stuck on how to open your essay, write the middle of your story first. Then, go back and write a compelling introduction and a concise conclusion.
Sample format for a college essay
While the format of your college essay is largely up to you, it can be helpful to have an example as a springboard to give you ideas. Consider the following college essay format as you organize your writing.
1. Think about using a title.
A title for your college essay is not necessary. However, including one can add interest. But if you're low on word count, you can skip it. You can also wait until after you write your essay to decide. It's often easier to come up with a fitting, compelling title after you've told your story.
2. Open with a hook.
Your opening sentence is one of the most important parts of your essay. It's what you'll use to capture the attention of the reader and give them a reason to read on. The start of your essay is your opportunity to make an impactful first impression, so make your opening a good one. Here are two examples of how you can open with an interesting hook:
Start in the middle of your story: Call out the most interesting point of your story, and then backtrack from there. For example, "And there I found myself, surrounded by baby sea turtles on the hazy shores of Virginia Beach."
Make a specific generalization: This is a sentence that makes a general statement on what your essay will be about, but gives a specific description. An example: "Each year on our family vacation out of the city, I contemplate the meaning of life as we cross the Golden Gate Bridge."
3. Continue with your introduction.
While your hook will spark the reader's curiosity, the rest of your introduction should give them an idea of where you're going with your essay. Set your story up in four to five sentences.
4. Tell your story in the body of your essay.
If your introduction and conclusion are roughly 100 words each, your body will end up being about 450 words. Think of that as three to five paragraphs, with each paragraph having its own main idea or point. 
Write in a narrative style—more as though you're having a conversation as opposed to writing an instruction manual. While you should pay strict attention to using proper grammar and sentence structure, you have the freedom to make your essay a reflection of your personality.
If you are a humorous person, use humor. If you're an eternal optimist or love getting into the minute details of life, let that shine through. Tell your story in a way that's logical, clear, and makes sense.
5. Wrap up with a conclusion. 
Finish your story with a conclusion paragraph, and make sure you've made your main point. What is the main thing you want the college to know about you through this story? Is it what you've learned, a value that's important to you, or what you want to contribute to society? Finally, conclude your essay with the personal statement you want to make about yourself.
Writing tips on how to format a college essay
As you're writing your college essay, keep these tips in mind:  
Be authentic. One of the most essential parts of how to format a college application essay is to be authentic. The college wants to know who you are, and they will be reading dozens of essays a day. The best way to make yours stand out is to just be yourself instead of focusing on what you think they want to hear. 
Show you can write . While the most important part of your personal statement is showcasing who you are, you'll also be judged on your writing ability. That's because knowing the fundamental principles of writing is important to college success. Show that you understand the structure of an essay and proper use of the English language.
Give the answer right away. If you're using a specific question as your writing prompt, answer the question directly in the opening paragraph. Then, use the rest of the essay to elaborate on your answer.
Stay on topic. Make good use of your word count limit by being concise and coherent. Stay on topic and refrain from adding any information that doesn't add to the main idea of your essay. 
Write in your voice. Imagine you're speaking to an actual person as you write. Be honest and accurate, using words you normally use. Your essay is a personal statement, so it should sound natural to the reader—and to you too.
Use real examples. Add real-life events and vivid details from your life. This adds color and validity to your personal statement. Personal examples will show you embody the characteristics or values you claim to, rather than merely saying you do.
Keep the formatting simple. Opt-out of fancy fonts that can be hard to read. Stick to fonts like Times New Roman or Arial. Avoid using bolding (except for headings), italics, all caps, or exclamation points. Let your words speak for themselves instead.
Save your essay. Instead of writing your essay directly in the online application, draft and save your essay in a document like Google Docs or Word—or start out on paper and pen if that's what you're most comfortable with. That way you can make edits and use helpful online spelling and grammar checkers. And you won't risk losing your essay if the application times out or you navigate away from it by mistake. When you copy and paste your essay into the application, make sure your formatting, such as line spacing and bolding for headings, remains intact.
Follow directions. Read and understand the specific instructions set by the college. Review them again before you submit your essay to make sure you've met all of the requirements.
Editing tips on how to format a college essay
Finally, edit your essay until you're satisfied it conveys the message you want it to and it's free of errors. Let your first draft be as messy or pristine as it comes out. Then, go back later—several times if needed—to clean it up. Ask yourself these questions as you edit your essay:
Is my essay free of grammar, spelling, capitalization, and punctuation errors?
Is it the proper word length assigned by the college?
Have I answered the question in the prompt?
Does the introduction make me want to read more?
Are there any vague statements I can replace with more specific details?
Do any parts drone on or feel boring?
Does it feel too formal?
Are any parts or words repetitive?
Have I misused any words (such as there, their, and they're)?
Are my sentences varied in length?
Have I shared with the college what I most want them to know about me? 
It can also be helpful to ask someone you trust to read your essay and give you constructive feedback. This might be a trusted teacher, parent, school counselor, or college student. It's best to choose someone who is familiar with the purpose of a college essay.
Ask them to give feedback about your essay using the same questions as above. But they should never try to rewrite your essay. And never let others edit out your voice. Ask them to focus on grammar and mechanics and to give suggestions on items to add in or leave out. 
Above all, ask your guest editor what point they think you were trying to make with your essay. If they get it right, you know you've crafted a college essay that reflects you and your intended message. 
Enhance your writing skills
Bring out your best in your college essay with a course in Writing a Personal Essay from Wesleyan University. Learn how to find your voice, structure your essay, choose relevant details, and write in a way that pulls in your readers.
Related articles
Bachelor's Degree Guide: Resources for Your Undergraduate Education
College Essay Topics and Writing Tips
How Long Should a College Essay Be?
How to Write a Personal Statement
Keep reading
This content has been made available for informational purposes only. Learners are advised to conduct additional research to ensure that courses and other credentials pursued meet their personal, professional, and financial goals.
Take $100 off your annual subscription
For a limited time, you can get a new Coursera Plus annual subscription for $100 off for your first year!
Get unlimited access to 7,000+ learning programs from world-class universities and companies like Google, Microsoft, and Yale.
Build the skills you need to succeed, anytime you need them—whether you're starting your first job, switching to a new career, or advancing in your current role.
Our Services
College Admissions Counseling
UK University Admissions Counseling
EU University Admissions Counseling
College Athletic Recruitment
Crimson Rise: College Prep for Middle Schoolers
Indigo Research: Online Research Opportunities for High Schoolers
Delta Institute: Work Experience Programs For High Schoolers
Graduate School Admissions Counseling
Private Boarding & Day School Admissions
Online Tutoring
Essay Review
Financial Aid & Merit Scholarships
Our Leaders and Counselors
Our Student Success
Crimson Student Alumni
Our Reviews
Our Scholarships
Careers at Crimson
University Profiles
US College Admissions Calculator
GPA Calculator
Practice Standardized Tests
SAT Practice Test
ACT Practice Tests
Personal Essay Topic Generator
eBooks and Infographics
Crimson YouTube Channel
Summer Apply - Best Summer Programs
Top of the Class Podcast
ACCEPTED! Book by Jamie Beaton
Crimson Global Academy
+1 (646) 419-3178
Go back to all articles
How To Format & Structure Your College Application Essay
College essays are a key component of your college application to top universities. Your essays are a chance for admissions officers to get to know you beyond your grades, test scores, and ECLs. But how do you craft essays that reflect who you are AND impress the admissions officers?
First, it's important to understand that the essays you write in high school differ from what you have to write in your college application essays . Whether you're writing the Common App Essay , Supplemental Essays, or UCAS Personal Statement , it's crucial that you prepare ahead of time to do your absolute best. Read ahead for guidelines on how to format and structure a college application essay and what mistakes to avoid.
Interested in learning more? Attend one of our free events
Build a successful stem application with an ivy league admissions expert.
Friday, December 8, 2023 1:00 AM CUT
Learn what it takes to get accepted to ultra-competitive STEM programs at universities like MIT, Stanford, CalTech, UC Berkeley and more! Join us for a deep dive into what top schools look for in the strongest STEM applicants.
REGISTER NOW
General College Essay Formatting Guidelines
The main focus of your college essay is the content. The format and structure should make the essay easy to read to maintain this focus.
A title to your college essay is generally not required and takes from your word count. It can also confine your essay to a single meaning, so if you decide to use titles, use them with care. Keep your font double-spaced with a line space between the paragraphs to keep the essay easy on the eyes.
When the word count is not given, staying around 600 words is a safe bet. While it's important to share about yourself in your essay, oversharing could make you stand out from your competition — in the worst way possible!
Uploading Your Essay
If you are copying and pasting your essay into a text box, here are some necessary actions to take to ensure your essay will be received as intended.
Make sure that your essay is transferred over completely . Formatting on a different program initially than using the copy/paste function could cut your essay off, change your word count, alter the paragraph structure, and overall change the initial way you meant your essay to be read.
The smaller details, such as bold and italics, may not be possible depending on the platform . As the point of the essay is the text, not including bold/italics only makes for a more straightforward read — it might just be a blessing in disguise!
When attaching a document, you'll need to be  more precise with your formatting, but here are a few rules of thumb to follow:
1" margin is the standard, and difficult to go wrong with.
An easy-to-read font, such as Times New Roman and Arial, is the way to go . The last thing you want is for the admissions officers to have difficulty reading your essay due to a complicated font.
Download your college essay in an accepted format according to the submissions site.
3 Tips on How to Structure Your College Application Essay
Common App Essay Guide Part 2: Structure
The actual writing process may be scarier than the format- this is where you tell your story. A standard way of structuring your essay is in this story format, separated into the following 3 acts:
Act 1: The Hook
You want to get your reader excited. Introduce yourself, set the scene, grab their interest, and prepare them for Act 2.
Act 2: The Transformation
This is the event that occurs that drives a change in you. It can be something small, or something life-changing — what matters is it mattered to you, and caused a change to some degree.
Act 3: The Change
Now, in the aftermath of Act 2, you share how you are a different person because of it — more resilient, caring, patient, hardworking, etc.
While this is a general, relatively easy structure to use, it is not the only one! Students have used all kinds of creative structures to help themt stand out amongst other essays. While the story structure is not the be all, end all, it certainly allows for an effective way to share a transformative change within the word count.
Red Flags To Avoid On Your College Essay
Top 5 Common App Personal Essay Red Flags
High-achieving students often have a tendency to underestimate how much work it takes to craft a good, strong college essay. It is not enough to do really well in all areas of your life if you are not able to reflect that in your essay!
Here are some easy-to-make mistakes to avoid in writing your college application essay:
Using your college essay as a resume
While you may want to share all of your accolades, there are other parts of the application dedicated to this. The essay allows for a more flexible way to share who you are as a person, how you have changed, and how you see yourself growing in the future.
Starting with generic quotes
Generic quotes do not tell the reader about who you are. Usually, these quotes are popular, and if many relate to it then it is not sharing your unique personality and changes you have undergone.
Trying to sound too academic
The college essay is different from your typical academic essays from English class. No need to have a thesaurus on hand — share your experiences as one individual to another.
Sounding different on your essay than the rest of your application
When admissions officers are reading your application, they are considering it holistically. You want to be consistent in your application, showing the same person through your activities as in your personal essay.
Focusing on achievement over growth
Writing about the time you won a volleyball game does not give much insight into who you are as a person the same way that sharing a transformative experience might.
Final Thoughts
By following the college application essay guidelines listed above, you will be able to focus all the attention on the content and give universities invaluable information about who YOU are — and who you could be on their campus. 
For more individualized, exclusive information from admissions experts, book a consultation now to start your journey to your dream university.
What Makes Crimson Different
More Articles
What to write in the additional information section of the common app + examples.
Can Colleges See How Many Times You've Taken the SAT?
Mastering the Art of the Motivation Letter for European Universities: A Step-by-Step Guide
Discover Personalized Topics for Your College Admissions Essay
Find unique college essay topics that reflect your story with our tool
Terms of Use
Privacy Policy
Crimson Education is not affiliated or associated with any university, college, or education institution mentioned on this website.
Get Free Profile Evaluation
Step-by-step guide on how to write a college essay.
Reviewed by:
Rohan Jotwani
Former Admissions Committee Member, Columbia University
Reviewed: 10/31/23
Learning how to write a college essay is crucial for the application process. Follow along to learn how to write a college admission essay.  how to write a college essay'
Writing a stellar college admission essay is essential for adding personal charm to your application and showcasing unique qualities beyond test scores and transcripts. Consider its length and structure when crafting an impactful essay. 
This can significantly increase your chances of admission, especially when competing with applicants of similar credentials. Your college essays should illustrate your personality, commitment to learning, and eagerness to contribute to the college community. 
Furthermore, it provides an opportunity to demonstrate soft skills such as compassion, leadership, and creativity, leaving a lasting impression on admissions officers.
How to Choose a Topic for an Essay?
Writing an essay can be difficult, especially if you don't know what to write about. To help you choose a topic , there are a few things to keep in mind. 
Select a captivating topic that appeals to both you and the reader. Remember, your essay serves as a persuasive case for your admission, so it should address the key questions: why you're a strong candidate and the contributions you'll make to the campus and community.Write about something that compels you to be introspective and genuine.
A great essay unveils a personal revelation you've never shared before, revealing an authentic side of yourself.
Craft a narrative that reflects ongoing personal growth and learning; life is a continuing journey without a clear ending. The best college essays don't conclude but leave the reader wanting more.
Opt for a time-relevant theme. While you can touch on earlier life moments, it's essential to demonstrate how current events shape you. For example, the pandemic and social justice movements have profoundly impacted today's world. Ignoring these topics may convey a lack of awareness and sensitivity, which can deter admissions officers.
How to Structure a College Admissions Essay
A college admissions essay does not necessarily have to follow the standard English essay format: five paragraphs, including an introduction and conclusion. However, specific requirements differ between each college . Below we'll outline how a college admissions essay should typically be structured.
College admissions essays usually do not require a title. Some students, however, choose to include a title because it's the first thing the admissions committee will read, and it's another chance to capture interest, demonstrate personality, and reframe their essay as a whole. 
A title is purely optional. If you choose to incorporate a title, here are some tips :
Make sure your title is evocative , something that could be humorous, a play on words, or retell a moment of your life. Ensuring your title is interesting can be an effective way to draw in your reader and make them excited to read your essay. 
Avoid using vague language in your title to keep the reader engaged. If you can't think of a gripping title, consider submitting your essay without one.
Number of Paragraphs
Unless otherwise noted from the college application requirements, the number of paragraphs is up to you. 
Some essays can be four paragraphs, while others use eight. 
However, your essay, like every other one you have written (and will write in college), will require an introduction and a conclusion . It must adhere to the word limit, which will be discussed below.
Essay Templates
Unfortunately, there is no one-size-fits-all template that you can follow when writing your college admission essay. You are allowed, however, to use basic structures when writing your essay that can work for any prompt. 
You should also pay attention to any college application essay formatting guidelines your school provides.
13 Tips to Write a College Admission Essay
Here are 13 tips for writing college essays to help you get admitted ! These insider tips will help give you the competitive edge you need to write a stellar essay!
1. Read the Instructions Carefully
While this may seem redundant, remember that you must read the instructions carefully. If you do not follow the guidelines, it tells the admissions officer you will likely disregard instructions in your classes once admitted. Always read the instructions carefully and make notes so you are prepared to create your first draft.
2. Start With a Compelling Introduction
Writing is hard, but great writing is achievable if you follow the right path. Any journalist will tell you that the best way to get the readers' attention is to have a great introduction. Admissions take a short time to review your essay, so start with a vivid introduction to engage them.
3. Use Your Inner Voice 
Authenticity is greatly valued in post-secondary institutions, as it shows your quality of thinking. Avoid shaping your essay around popular phrases or ideas that have been used many times before; try to base it on your genuine beliefs. 
Connect it to your skills, ambitions, and existing knowledge on the matter and how it will help you in your future endeavors. 
4. Avoid Clichés
Contrary to popular belief, the killer of an otherwise excellent essay is the famous quote. We get it; Winston Churchill is an excellent source of inspiration! However, you must understand the sheer volume of essays and repetitive themes that admissions committees are reading. Instead, consider your reader's perspective.
Ask yourself, what's something the admissions committee has never seen before? You're halfway there already because they have never met you! Your unique experiences and qualities make you stand out, so lean into your own words rather than someone else's. 
5. Be Authentic, Not Generic
You've probably read a newspaper article at some point. You will notice that the writer fades their voice behind the facts, leaving you without any information on the author. 
When writing your college admissions essay, you should do the exact opposite. You do not want to be one of the thousands of applicants who fail to make an impression. 
Instead, you want the admissions officer to say: "This is an actual person who wrote this, someone with feeling and depth." Being vulnerable and putting your personality into your essay is a great way to achieve this; be honest, personable, and stay true to your authentic voice. (Also, avoid cliches like famous quotes!)
6. Give Good Examples to Support Your Ideas
Ultimately, your college essay is a chance for admissions committees to understand the inner workings of your mind. While showcasing your soft skills, it can be challenging to sound credible. That's why you need to support your story with anecdotal evidence.  
The idea here is to avoid simply stating how great you are. Instead, include details of your story and examples to develop your ideas. In other words: show, don't tell! For instance, rather than stating, "I'm an excellent leader," tell a story about a time you demonstrated leadership and express what you learned. 
7. Select a Prompt That Works in Your Favor
The Common Application, and a few schools, will give you a list of prompts to help you tell your story. 
These prompts are useful starting points and invite students to think about challenges they've overcome or experiences that have made them grateful. It's an opportunity to display your growth, strength, and what makes a candidate who they are.
8. Tell Your Story
Remember that your college admissions essay isn't any ordinary paper, it's a story. Be mindful of readability and construct your essay to maintain interest throughout the entire essay. Think of the classic methods of storytelling: your essay should have an intro, a body, a climax, and a clear conclusion without needing to explain over.
Most importantly, every good story has a message. For example, in the classic story of Cinderella, the main takeaway is that kindness (demonstrated through Cinderella's actions) will be rewarded while selfishness (demonstrated through the evil stepmother and siblings) will not. 
What's your takeaway? What's important to you, and why? 
9. Be Exciting – Don't Be Boring
Trying to act like an intellectual know-it-all is exhausting and a huge turn-off for college admissions. You need to be unique to get noticed. Write like you are a strong-minded individual. Use beautiful, descriptive language mixed with your typical casual language. Then, put emotion into your words to make your essay come alive!
10. Don't Be Repetitive 
Your admissions essay is the place to express yourself, not repeat the points of your resume that the admissions committee has already seen. Instead of repeating yourself, go deeper. 
Consider what makes you a great candidate beyond your grades. Are you a leader? Are you passionate about the school? Whatever it is, show it!
11. Use Proper Formatting
When it comes to how to format your essay , readability is key. Use a reasonable font, one that is easily legible and professional-looking. Instead of cramming your main ideas in the first paragraph, balance your essay points. 
Use soothing margins and declare the essay prompt and your answer in the introduction. Be consistent with spacing, indentation, and excellent spelling and punctuation. Also, be sure to follow citation rules as per the essay requirements (MLA, Chicago style, APA, etc.)
12. Edit. Then Edit Again
Of course, it's important to edit your essay repeatedly. You can also have a friend, parent, or teacher help you before submitting your final version. Small grammar or spelling mistakes can be the difference between acceptance into a highly competitive program, so fire up the spell check!
13. Take Advantage of Resources
Though developing a strong college essay can be a long and tedious process, you don't have to go through it alone. There is a wide range of online admission resources that you can access through various universities and nonprofit organizations. 
Examples of College Essays for Ivy League Schools
Here are two examples of college essays to help you write your essay. Do not use our samples as your essay; it is only meant to serve as inspiration.
For more samples of essays, click here for 30 sample college essays that worked!
Essay Example 1
"A Path Towards Environmental Stewardship: My Journey to Columbia University
The delicate balance of our planet's ecosystems has always fascinated me. Growing up, my father's research on global warming ignited my curiosity and awakened a passion within me to make a positive impact on the planet's future. Now, as I stand at the precipice of my college journey, I am certain that pursuing an Environmental Science major is the path I must tread.
My interest in environmental science began at home, witnessing my father's tireless efforts to understand and combat the pressing issue of global warming. As a geoscientist, his dedication to research and his unwavering commitment to finding sustainable solutions inspired me greatly. Through conversations with him, I developed a deep understanding of the urgency to protect our planet and a burning desire to be part of the solution.
My high school education exposed me to the power of scientific inquiry. Courses in biology, chemistry, and physics helped me appreciate the intricate mechanisms that sustain life on Earth. As I delved deeper into environmental science, I realized that my passion lies not only in the study of ecosystems but also in understanding the human impact on our planet. It became clear to me that, armed with scientific knowledge, I could effect meaningful change by promoting sustainability and inspiring others to adopt eco-conscious practices.
Columbia University has long been at the forefront of environmental science research and education. The university's commitment to creating sustainable solutions and addressing global environmental challenges resonates deeply with my aspirations. Columbia's interdisciplinary approach, combining the sciences, policy, and social impact, aligns perfectly with my desire to explore the multifaceted nature of environmental issues. I am eager to learn from esteemed faculty members, engage in cutting-edge research, and collaborate with passionate peers who share my vision.
Beyond its academic excellence, Columbia University offers a vibrant community that thrives on diversity, inclusivity, and intellectual curiosity. I am drawn to the opportunity to engage in meaningful discussions and debates with fellow students who come from various backgrounds and cultures. I believe that this diverse tapestry of perspectives will broaden my understanding of environmental challenges and enrich my overall college experience.
At Columbia, I envision myself not only as a student but also as an advocate for environmental stewardship. I am excited to take advantage of the university's extensive resources and extracurricular opportunities to actively contribute to the cause. Whether it is organizing awareness campaigns, participating in research initiatives, or collaborating with local communities, I am determined to make a tangible difference. I believe that Columbia University's platform will empower me to transform my passion for the environment into actionable solutions.
As I embark on my college journey, I am confident that pursuing an Environmental Science major at Columbia University is the perfect step towards realizing my aspirations. The opportunity to learn from distinguished faculty, immerse myself in a diverse and intellectually stimulating community, and contribute to solving environmental challenges fills me with anticipation. With my father's inspiration guiding my path, I am ready to embrace the educational and personal growth opportunities that Columbia offers, transforming my passion into a lifelong commitment to environmental stewardship. Together, we can create a sustainable future for generations to come."
Why this essay works: The writer clearly highlights their passion, and immediately delves into the initial discovery of their interest. He takes the reader on a journey through time, beginning with witnessing his fathers impactful work and continuing through his high school education.
The writer also does an excellent job of including school-specific knowledge. He clearly highlights why he is interested in attending Columbia and notes how he will contribute to Columbia's student culture. 
Finally, the applicant ends on a high note by affirming his interest in Columbia University and looking toward the future. Your essay should highlight where you intend to go after your degree to let the admissions committee know how serious you are about completing your education to the best of your ability. 
Essay Example 2
"Why do these academic areas appeal to you?"
"Following my call to public service which started when I first heard Barack Obama speak, I plan to run for office in the future, and the areas of ethics, politics, and economics plus political science will provide the quintessential lens through which I can prepare for becoming an elected official.
In today's page of our proverbial history book, it's critically important to study the voices of the unheard throughout history, as well as the laws that have enabled such structural violence - in order to ensure that it never happens again. To that end, I'm currently reading  "A Black Woman's History of the United States."
Beyond the borders of these United States, global affairs appeals to me because of the varied ways in which education is approached around the world. During high school, I interviewed 15 students from different areas worldwide - UK, India, and Vietnam - to learn about global educational differences. My conclusion? The rate-limiting factor for education is a hyperfocus on traditional Socratic rote memorization and testing rather than real-world application. In our digital world laden with mobile applications, perhaps the solution is technological implementation. Only time and further research opportunities (at Yale) will tell…"
Why this essay works : The writer uses a personal story to answer the prompt and relates it to their interests. They also use effective storytelling to guide the reader through their journey of developing their interest in public service without overdoing it. 
Access 185+ More Sample College Essays Here
https://www.quadeducationgroup.com/tools/college-essay-examples-database  
College Admission Essay Creation FAQs
Still have questions? Here are some answers to FAQs.
1. Can I Use the Same Essay for Different Schools?
Yes. You must first research each school's essay questions or prompts. Most schools use a common list of prompts, but others have their application requirements. It would not hurt to tweak your essay for colleges based on the topics provided. For example, the length of college essays typically varies between schools.
2. Why Shouldn't I Write About My Awards Or Accomplishments?
Your academic achievements and credentials will appear in different parts of your applications, so relying on them in your essay would be redundant. Remember, your essay must add insight to your application and reveal your thoughts, motivations, and who you are as a person. 
3. When Should I Start Planning My College Essay? When Should I Write My College Essay?
It is advised students should use the summer before their senior year to reflect on their experiences and determine what they would like to share with the admission committee. Ideally, you should complete the first draft of your essay by the start of school in September, which will allow you to focus on your senior year.
4. What Makes A Good College Essay?
A good college essay makes an impact on the reader. Your essay should demonstrate your unique personal experience, values, and perspective. Avoid cliches; the only way to write a memorable college essay is to maintain originality and authenticity. 
You can also use formatting tools to make your essay stand out, such as beginning the essay with a question or using descriptive language to paint a picture of a significant person, place, or thing. Just make sure whatever method you choose is compliant with the college application essay format rules outlined by your target schools
5. What Do Colleges Look For in Essays?
Your college essays aim to show who you are beyond your academic achievements. Colleges are looking for what makes you a great candidate and how you'll add to their community, but mainly they want to get to know you! That's why it's important to be authentic and avoid listing achievements they've already seen. 
6. What Should I Avoid When I Write My College Essays?
When writing college essays, there are many things you should avoid , such as:
Irrelevant information
Poor grammar 
Tailor each essay to the specific college, avoid controversial topics, and be cautious with humor. Aim for a balanced, authentic writing style. 
7. How Long Should a College Application Essay Be? 
Colleges often specify a word count for admission essays. If not specified, you can inquire about the limit. It's generally good practice to stay within the word count. Slightly exceeding (one to three words) may be acceptable, but be cautious. 
Final Thoughts
Now that you know how to write a college essay, it will be a breeze. Colleges want to know the person applying for their school, and the essay is the best way to humanize you!
Access 190+ sample college essays here
Get A Free Consultation
You may also like.
Best Ivy League Schools for Finance
The Best Software Engineering Schools: Your Guide
How to: Heading for a College Admissions Essay
Myles ellison.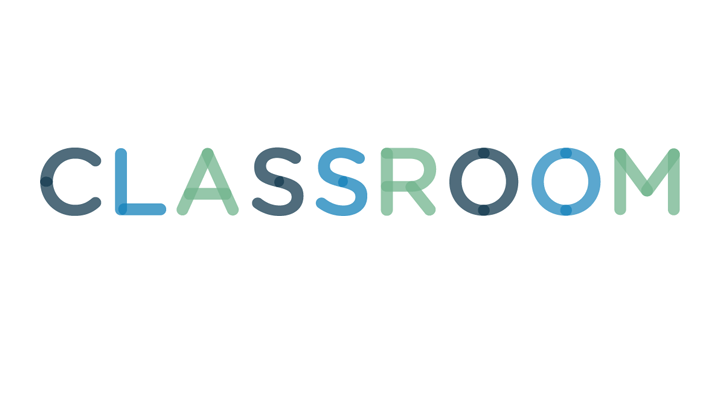 The college admission essay has long stumped many high school seniors. The heading or title for the essay should not be the primary concern. Unless specified in the application, a college admissions essay's title can be omitted. According to Harry Bauld, a former Ivy League admissions officer, crafting a coherent, witty piece of writing that tells an interesting story using vivid detail and active language is of utmost importance. Put more time into the writing, revision and editing process than imagining a catchy title.
Explore this article
Head the essay
Include your name on every piece of paper
Review the heading
1 Head the essay
Head the essay with a title that draws the reader in if you chose to include one. It should be less than 10 words, in bold type, slightly larger than the body text of your essay and centered at the top of the page. Carefully read the essay prompts and evaluate if a title is necessary.
2 Include your name on every piece of paper
Include your name on every piece of paper you send to a college admissions office. If you choose to head the essay with a title, place your name under it, centered, in the same font and styling as the body of your essay.
3 Review the heading
Review the heading of your college admissions essay if you chose to include one. Does it compliment your essay's content or can it be omitted altogether? Is it as tight as it could be? Does it repeat your lead sentence? These are all questions to ask yourself upon final review of your college admissions essay.
1 "On Writing the College Application Essay;" Harry Bauld; 2001
About the Author
Based in Providence, R.I., Myles Ellison has been writing professionally since 2007. He has published work in the "MCLA Beacon" and "Tourism Review International." In 2010, Ellison began profiling small-business owners while working on a street revitalization project. He graduated from the Massachusetts College of Liberal Arts with a B.A. in interdisciplinary studies, concentrating in English, journalism and anthropology.
Related Articles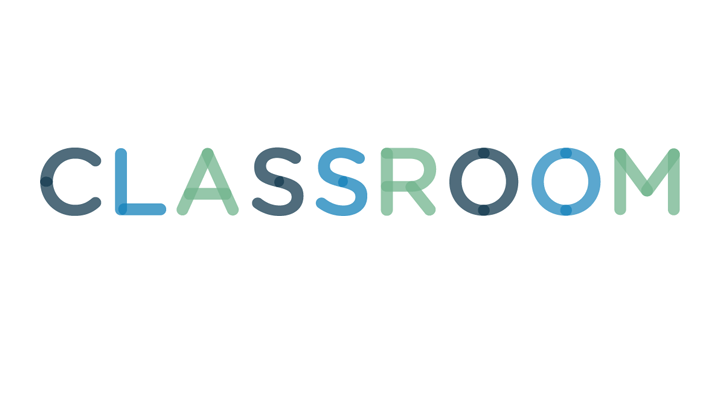 How to Write a Cover Letter for an Essay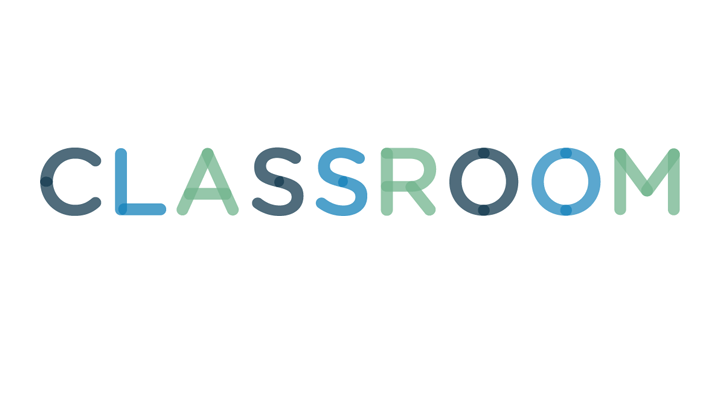 APA Style For Quoting More Than 40 Words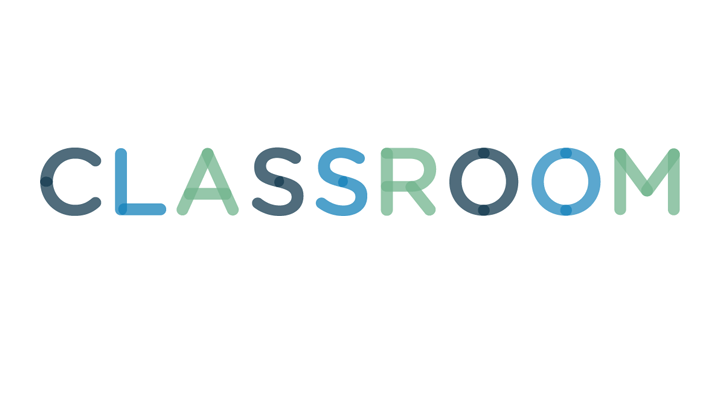 How to Write a Conclusion in My Nursing Paper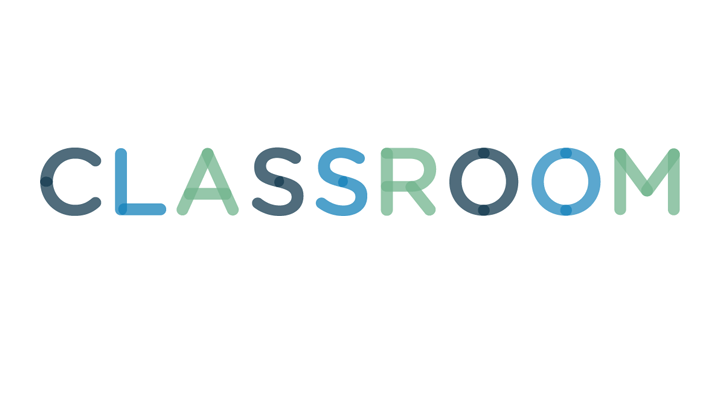 How to Start an Informative Paper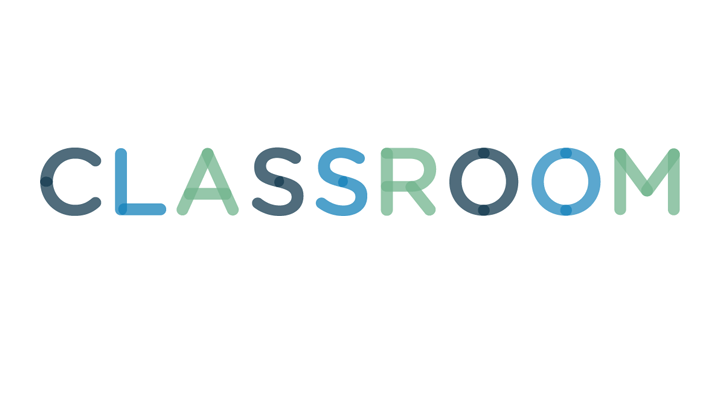 Ways to Write a Unique Essay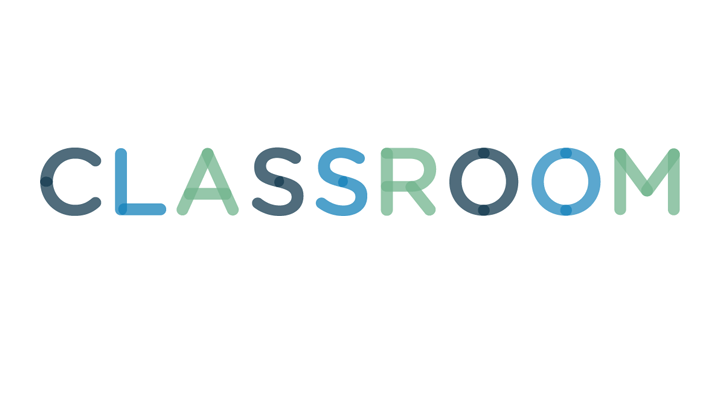 How to Add an Article Title Into the Text Using APA...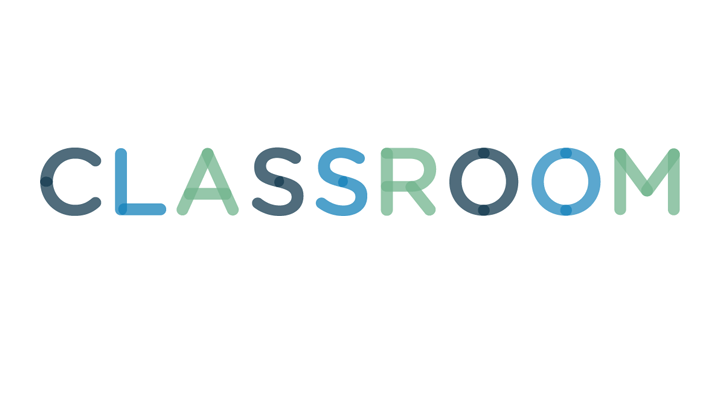 How to Summarize an Essay or Article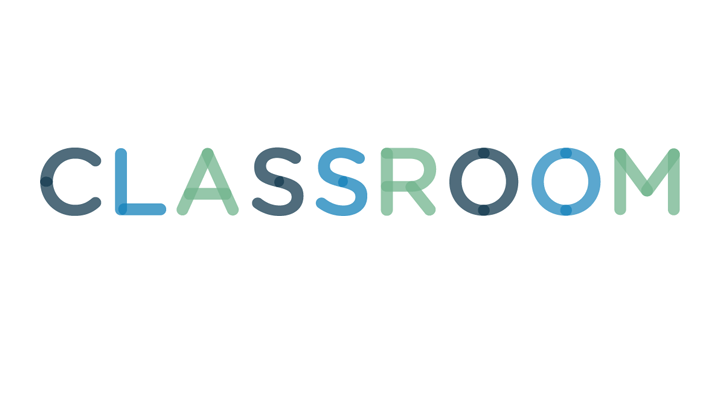 College Essay Weaknesses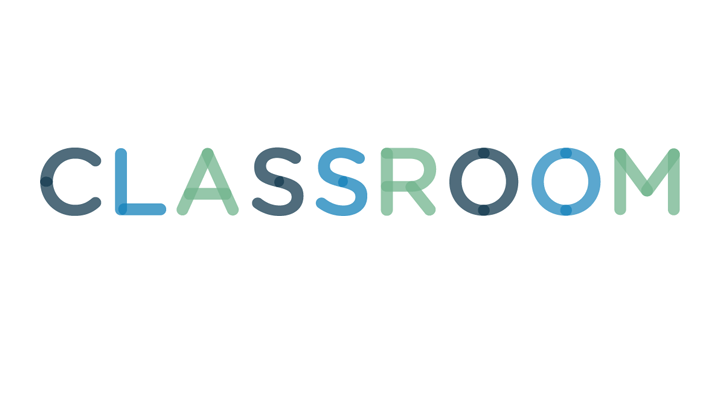 How to Write a Good High School English Essay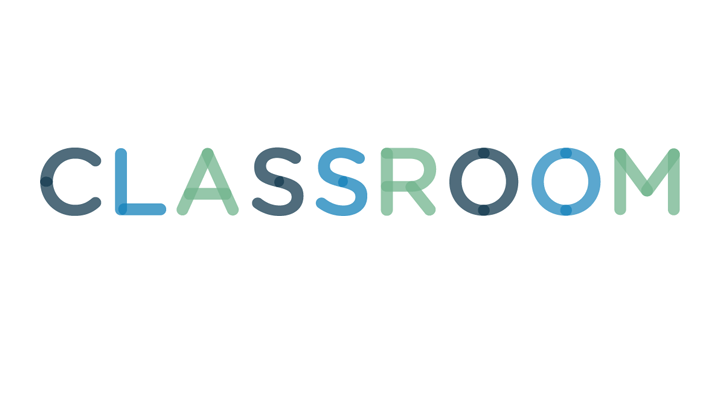 How to Write Book Titles in an Essay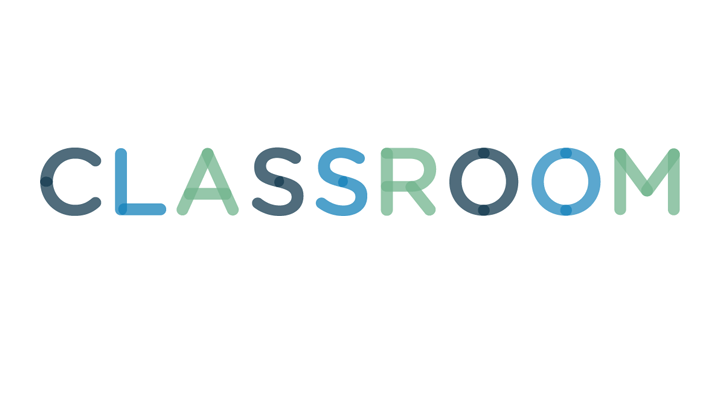 How to Do Bullet Statements in APA Writing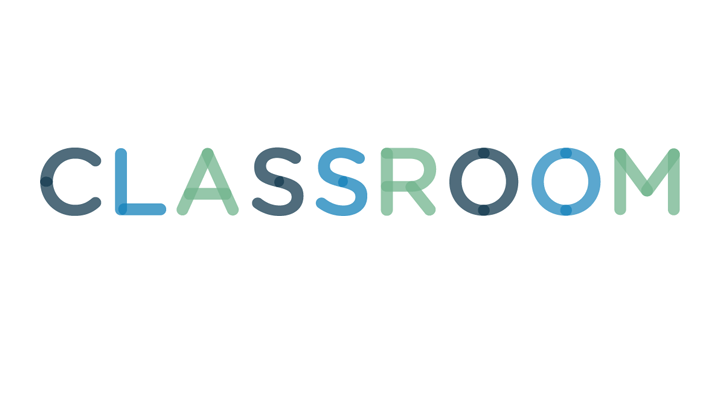 Challenges Facing Essay Writing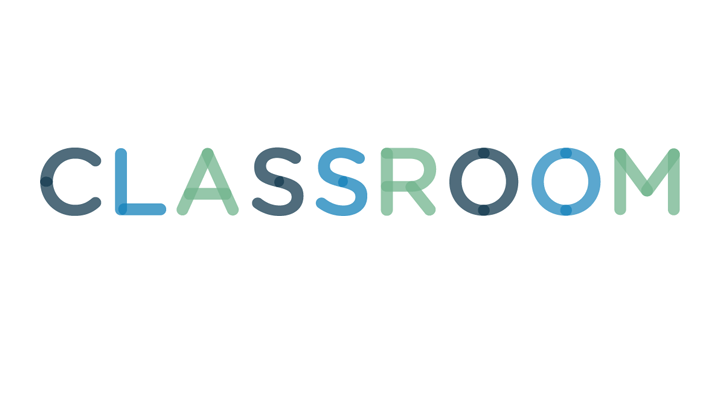 How to Identify Tone in an Essay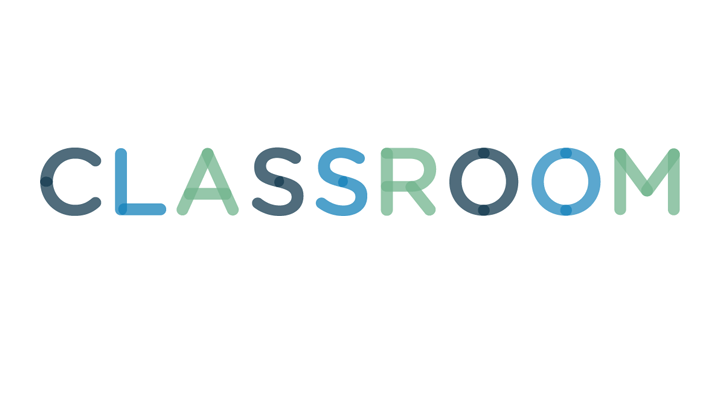 How to Make an Outline for an Informative Essay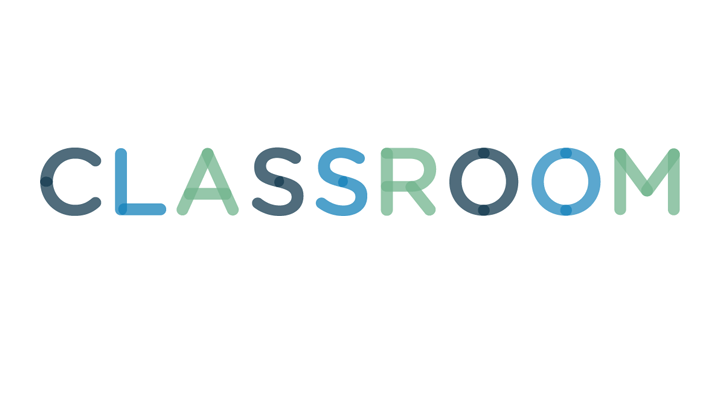 How to Write a Letter of Request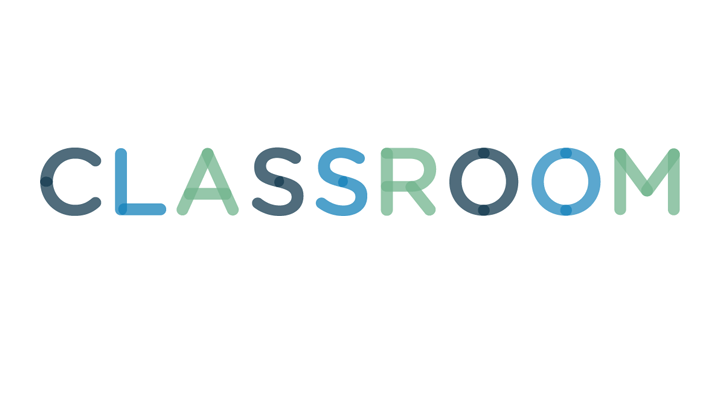 What Is a Subjective Essay?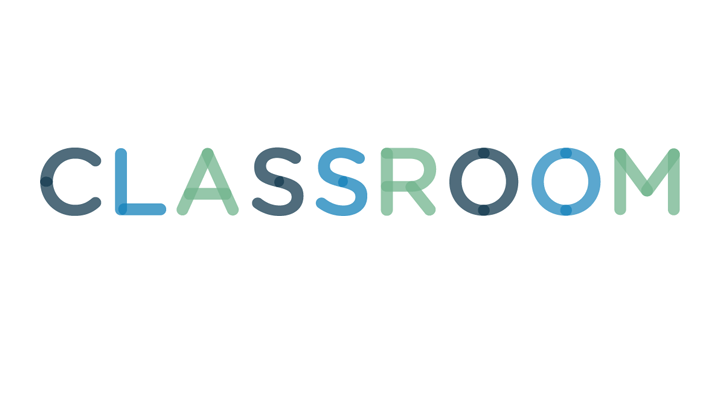 How to Make a Good Thesis Title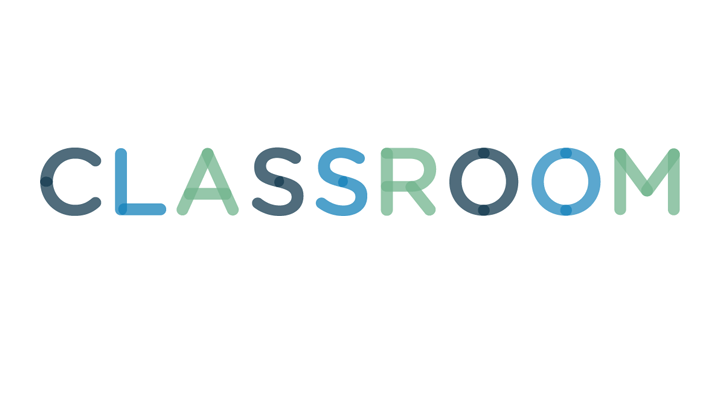 How to Choose a Title for Your Research Paper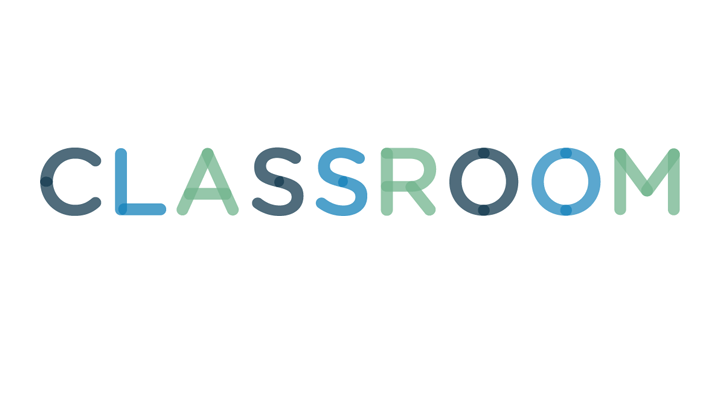 How to Write a French Essay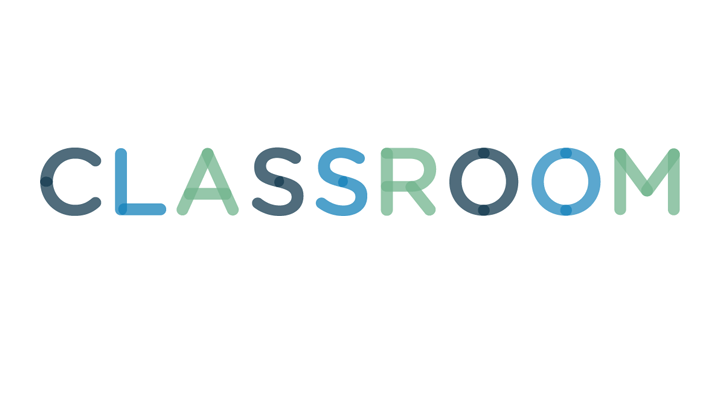 How to Write & Reference an Essay
Regardless of how old we are, we never stop learning. Classroom is the educational resource for people of all ages. Whether you're studying times tables or applying to college, Classroom has the answers.
Accessibility
Terms of Use
Privacy Policy
Copyright Policy
Manage Preferences
© 2020 Leaf Group Ltd. / Leaf Group Media, All Rights Reserved. Based on the Word Net lexical database for the English Language. See disclaimer .