Home — Essay Samples — Life — Children — What is Occupational Therapy

What is Occupational Therapy
Categories: Children Development Therapy
About this sample

Words: 1523 |
Published: Dec 12, 2018
Words: 1523 | Pages: 3 | 8 min read
Table of contents
What is occupational therapy, occupational therapy activities for children, works cited, role of occupational therapist.
self-esteem
self-confidence
independence
social interaction.
Fine Motor Skills Development of small muscles needed for fingers to pick up small items. For example, picking up colourful beads from bowl using fingers.
Visual Motor Integration Hand eye coordination, such as picking up small pieces of food from the plate and getting it to the mouth.
Gross Motor CoordinationWalking, standing, running, jumping
Cognition and perception Thinking and problem solving. For example, trying to figure out how to get a book off a shelf
Sensory Processing Integration of information coming in from the different senses, such as adjusting your walk from the boardwalk to the sand and into the water on a summer day at the beach)
Environmental modifications/adaptive equipment Changing the environment so a child can "do" the "work" such as sliding a special pencil grip onto the pencil so it can be held securely for writing.
For Toddlers and Infants:
Sensory integration activities, coordination activities, visual perception activities, activities for fine and gross motor skills, research behind intervention, focus of research.
Is Handwriting interventions effective to improve the legibility of school aged children?
Are Cognitive and Performance based measures used effective for the prevention and wellness among older adults in fall prevention?
How cognitive interventions to promote neuroplasticity and improve verbal memory and attention
Research on school based interventions for students with Autism Spectrum Disorders (ASD) in inclusive classrooms
Are school based yoga programs on adaptive behaviour in children and adolescents with disabilities efficient
Exploration of strength based practices to improve outcomes for children, adolescents and adults with Autism Spectrum DisorderReliability and validity of assessment tools used by occupational therapists
Validity of computerized visual perceptual motor measures for school aged children
Outcome measure for children's occupational repertoire development
Who conducted the Research?
Yu-Lun Chen is a PhD student in the Department of Occupational Therapy at NYU. She has clinical experience which includes home-based intervention for children and families with neurological and developmental disorders. Yu-Lun's research focuses on participation of children and adolescents withdisabilities in schools, home activities and in their communities. Her main objectives are to identify the determinants of participation outcomes and to improve current services and interventions.
Ellen Modlin is a Ph.D. student in the Department of Occupational Therapy at NYU. She has worked in the NYC public schools, Early Intervention, and the Nassau County school district. She is currently serving on the school district's assistive tech committee for the development of screenings and interventions with technology to support students in the classroom. Ellen's focus of interest is using assistive tech to assist students with visual-perceptual deficits.
Researches that was involved in the research are experienced (Based on their work experience in the field)
Research does not only focus on young children but it also focuses on adolescents and adults (not age biased as it has a wide age range)
Research was conducted in various settings such as classrooms, homes and communities
It focuses how Occupational Therapist can serve better to help people with disorders Areas of improvement:
Duration of the research – It should be done over a longer period of time
Although it focuses on how to improve Occupational Therapist, it would be better if they focus more on how the OTs can help the people with disorders function better in their everyday lives
Getting parents, guardians or family members of people with disorders to be part of this research Future Directions for Occupational TherapyIt is important for everyone (parents, teachers, therapist, healthcare personnel etc) to begin focusing on the long-term health and education needs for people of all ages and how Occupational Therapy can benefit people with disabilities achieve these needs. On a greater scale, more and more people are accepting the view that disability results from the daily interaction between the individual and his environment, rather than coming from within the person himself. This perspective stresses how the ability to carry out activities and participate in life situations is an essential component of a person's daily living. Participation is described as involvement in a person's daily life and represents the highest level in the hierarchy of functioning. Participation is the ultimate long-term objective of occupational therapy and more focus should be placed on it. More research should be conducted on how to help people with these disabilities to integrate themselves into society. The individualized treatment approach implemented by occupational therapists enables people with disabilities to meet the demands of their occupations, promotes well-being, prevents disability and helps people of all ages maintain optimum health.
American Occupational Therapy Association. (2014). Occupational therapy practice framework: Domain and process (3rd ed.). American Journal of Occupational Therapy, 68(Suppl. 1), S1-S48.
Chen, Y. L. (2019). Participation outcomes of children and adolescents with disabilities in schools, home activities, and community: A scoping review. American Journal of Occupational Therapy, 73(3), 1-10.
Chen, Y. L., & Modlin, E. (2020). Assistive technology interventions for students with visual-perceptual deficits: A scoping review. American Journal of Occupational Therapy, 74(4), 1-10.
College of Occupational Therapists. (2017). Sensory integration therapy and sensory processing disorder. Retrieved from https://www.rcot.co.uk/children-and-young-people/sensory-integration-therapy-and-sensory-processing-disorder
Department of Health and Human Services. (2018). Occupational therapy in early intervention. Retrieved from https://www.healthdirect.gov.au/occupational-therapy-in-early-intervention
New York University Steinhardt Department of Occupational Therapy. (n.d.). Research.
Occupational Therapy Australia. (2015). Occupational therapy and sensory processing.
Occupational Therapy Association of South Africa. (2020). Occupational therapy in schools. Retrieved from https://www.otasa.org.za/page/occupationaltherapyinschools
World Federation of Occupational Therapists. (2018). Occupational therapy in school settings. Retrieved from https://www.wfot.org/resources/occupational-therapy-in-school-settings
World Health Organization. (2021). Rehabilitation in health systems.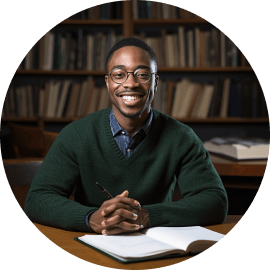 Cite this Essay
Let us write you an essay from scratch
450+ experts on 30 subjects ready to help
Custom essay delivered in as few as 3 hours
Get high-quality help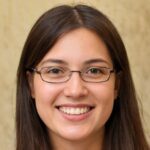 Verified writer
Expert in: Life Nursing & Health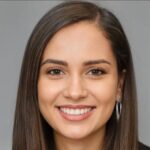 + 120 experts online
By clicking "Check Writers' Offers", you agree to our terms of service and privacy policy . We'll occasionally send you promo and account related email
No need to pay just yet!
Related Essays
2 pages / 961 words
3 pages / 1140 words
6 pages / 2564 words
3 pages / 1235 words
Remember! This is just a sample.
You can get your custom paper by one of our expert writers.
121 writers online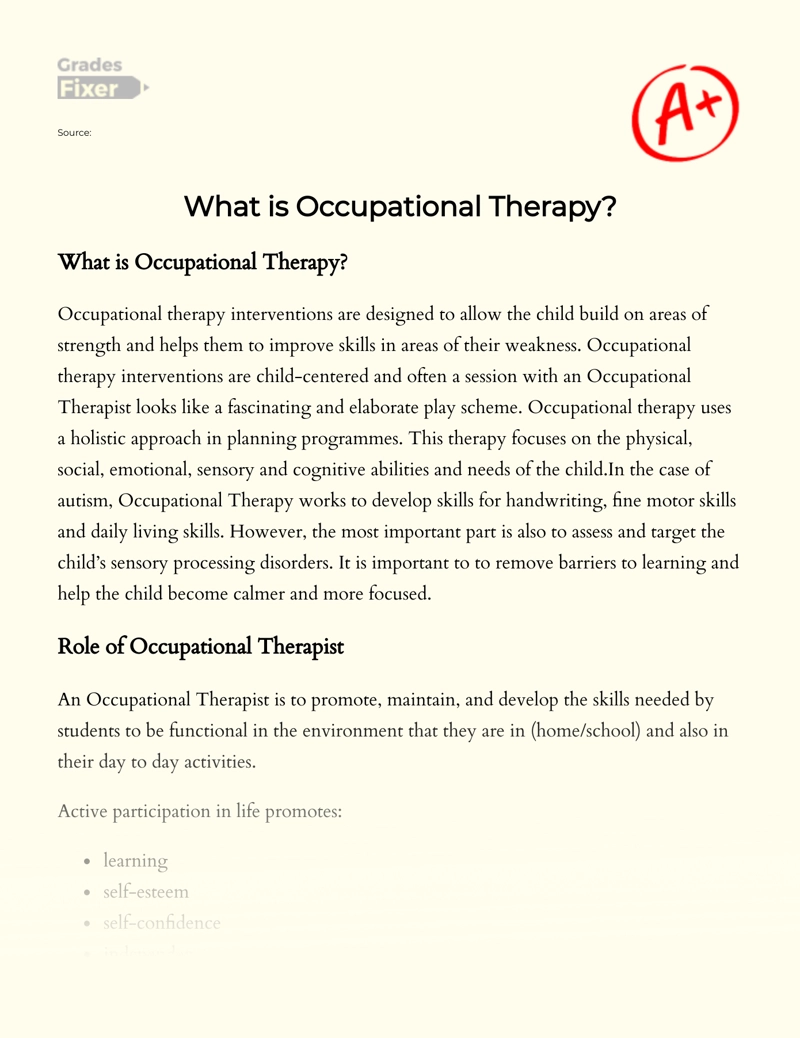 Still can't find what you need?
Browse our vast selection of original essay samples, each expertly formatted and styled
Being the eldest child in a family carries a unique set of responsibilities and privileges. It is a role that often comes with expectations and challenges, but it also offers valuable opportunities for personal growth and [...]
For many years, children growing up in a single parent family have been viewed as different. Being raised by only one parent seems impossible to many yet over the decades it has become more prevalent. In today's society many [...]
For many years, people usually assume that children from a single parent household will not succeed in their life. This is because children from single parent lack of attention, love and material supplies. Children growing up in [...]
Children are undeniably the future of our society, and their growth and development play a pivotal role in shaping the world we will inhabit in the years to come. As a society, it is our collective responsibility to ensure that [...]
The evolving nature of social media and its impact on communication The importance of understanding the effects of social media on children and adolescents Creative expression and sharing information Learning [...]
We Help You, Help Your Child. If you have a child with autism, you probably face many difficulties when you are seeking to make your child's life as fulfilling as possible. You dream of getting to spend time with your child in a [...]
Related Topics
By clicking "Send", you agree to our Terms of service and Privacy statement . We will occasionally send you account related emails.
Where do you want us to send this sample?
By clicking "Continue", you agree to our terms of service and privacy policy.
Be careful. This essay is not unique
This essay was donated by a student and is likely to have been used and submitted before
Download this Sample
Free samples may contain mistakes and not unique parts
Sorry, we could not paraphrase this essay. Our professional writers can rewrite it and get you a unique paper.
Please check your inbox.
We can write you a custom essay that will follow your exact instructions and meet the deadlines. Let's fix your grades together!
Get Your Personalized Essay in 3 Hours or Less!
We use cookies to personalyze your web-site experience. By continuing we'll assume you board with our cookie policy .
Instructions Followed To The Letter
Deadlines Met At Every Stage
Unique And Plagiarism Free
Occupational Therapy: Role and Importance Essay
Occupational therapy is incorporation of intervention strategies to counter the stigmas associated with disabilities via therapeutic deployment of dairy activities. It demands the requisite skills of occupational therapy assistants and or occupational therapists.
Occupational therapy (OT) helps people achieve independence in all activities that are normally performed by people without disabilities at ease. The intent of performing such involving tasks in the sense that it entails intensive training in the ways of doing things which seem impossible by some challenged persons especially children, is to make them live life to the fullest. OT helps to empower children to achieve exemplary results through improved cognitive abilities, self esteem, physical abilities and above all giving children a sense of accomplishment. According to the mission of the American occupational therapy association (AOTA), OT goes beyond addressing issues to do with individual physical challenges to embrace social, psychological and environmental factors. All the other factors, apart from the physical challenges facilitate functionality of such people in different ways and hence vital for incorporation in the health care of both kid and adults.
In an attempt to enable challenged people live their life to the fullest, AOTA, performs an evaluation at an individual level in which the AOTA staff determines the clients goals and aspirations in life and derive customized intervention strategies to arrive at the goals set out in the initial phase. Finally, they examine the results against the initially stipulated strategies. Where the anticipated results fails to merge the actual results, then the therapy crew make appropriate adjustments to the intervention plan. The prerogative of OT is to adapt the environment to adopt the client. Furthermore, the client forms an intrinsic element of the OT team.
Reflecting on Jacob's physical situation: he was born with very short arms that rendered him comparable with a person with both hands amputated and deserved an artificial limb on one leg and a brace on the other leg, OT, interventions to make him live his life to the fullest , reminiscent to the chores of the AOTA, were amicably required. Urgent, change of conception of teachers that he really needed one on one assistant was crucial as it serves to inculcate a feeling of low self-esteem and therefore an enormous hindrance toward achieving personal independence. To participate in core activities just like other children, Jacob needed a universal cuff that would see him able to hold items such a paper and a pencil. He also deserved OT interventions to enable him ride on school bus just like other kids. This required his ability to fasten his seat belt fast enough as well as 'unbelting' it. Due to his condition, a customized and adapted chair was required to allow him adjust his body position both horizontally and vertically. On extracurricular such gym, media art and music additional specifics were required. For instance, his talent in painting had to be backed with appropriate interventional to enable him carry paints on a tray. The various successful therapeutic interventions changed Jacob from an 'I cannot' individual to an award-winning child. The various achievements obtained by Jacob not only brought fame and recognition on his part, but also on his occupational therapy assistant and his family. In a big way, the transformation of Jacob exemplifies the noble roles the organizations such AOTA play to help light up people's lives irrespective of their challenges.
Chicago (A-D)
Chicago (N-B)
IvyPanda. (2022, April 1). Occupational Therapy: Role and Importance. https://ivypanda.com/essays/occupational-therapy-role-and-importance/
"Occupational Therapy: Role and Importance." IvyPanda , 1 Apr. 2022, ivypanda.com/essays/occupational-therapy-role-and-importance/.
IvyPanda . (2022) 'Occupational Therapy: Role and Importance'. 1 April.
IvyPanda . 2022. "Occupational Therapy: Role and Importance." April 1, 2022. https://ivypanda.com/essays/occupational-therapy-role-and-importance/.
1. IvyPanda . "Occupational Therapy: Role and Importance." April 1, 2022. https://ivypanda.com/essays/occupational-therapy-role-and-importance/.
Bibliography
IvyPanda . "Occupational Therapy: Role and Importance." April 1, 2022. https://ivypanda.com/essays/occupational-therapy-role-and-importance/.
The Heart, Mind, and Soul of Professionalism in Occupational Therapy: Wendy Wood
Between the Social and the Medical Justice
The Prophets of the Old Testament
Buttoning in the Daily Routine: Activity Analysis
Children in Foster Homes
Occupation as Ends and Means
Patient with Ataxia and Diabetes Mellitus
The Bible: Spiritual Concept Analysis
Optimality Theory Perspective on Beijing Mandarin Phonology
The Development of the New Testament Canon of Scripture
Gang Organizations as the Social Groups
Using the Mobile Phone by Teenagers
Policy Proposal in Regards to Sex Workers as a Site of Disease Spread
The Issue of Abandonment and Infanticide
Population Processes and Their Impact