Writing: flow and coherence
Making your essays clearer
Improve your work and make your assignments easier to understand with clear writing.
Writing clearly and structuring your assignments can help make your work clearer and improve your grades.  
Writing clearly involves using good sentence structure and using connectives to link your ideas. Using connectives properly makes your work easy to read and understand, but using them unnecessarily can confuse readers. 
Language choices 
Different assignments in your degree may need different styles and encourage different word choices. Your university assignments will usually use an academic and formal style. You should choose your words carefully to demonstrate your point clearly and succinctly. 
Tips to improve word choices in your writing:  
learn your subject's technical and theoretical terms – this won't happen overnight and will continue throughout your degree
don't use fancy words and phrases just to sound more academic – make sure you understand a word or phrase and how to use it first
avoid using a thesaurus – there are very few exact synonyms in English and some terms have very specific meanings in particular fields (particularly for technical and theoretical terms)
Connectives and transition signals
Connectives link sentences, phrases and ideas in your writing to guide your reader through your work. Transition terms are a type of connective that specifically indicates some kind of change or development.
Connectives can demonstrate your analysis and criticality, the flow of your work, the development of your material, or a different angle or change in direction.
Connective examples: 
The first claim, [topic] can be explained by…..
For example...
However; in contrast; on the other hand...
Nonetheless; despite this; although...
In addition; furthermore...
Therefore; consequently; as a result...
Similarly...
Appropriate assertion
Avoid stating that something is 'definite' in your work because you probably can't explore all potential outcomes of the statement in your essay. Use academic caution to suggest conclusions in your writing, and avoid terms like 'obviously', 'undeniably', 'certainly' and 'definitely' (unless you're quoting someone else).
Instead of using casual terms like 'surely' or 'everybody knows', you should use phrases like 'It is common knowledge' or 'It is generally accepted...'.
You could use these phrases:
This shows...
It is evident that...
It is therefore possible to conclude that...
The argument strongly suggests that...
This is supported by...
This demonstrates...
Cautious language
Academic caution is about not making absolute statements of fact. 
Example of cautious language:
Seems to; tends to; looks like; appears to show; indicates; could be seen as...
Thinks; assumes; believes; suggests...
May; might; could; perhaps...
Probably; possibly; perhaps; conceivably...
Challenging arguments 
You can express doubt about or challenge your evidence, an argument, or a claim in your resources. You can also express doubt about something you've said. 
Five examples of phrases to express doubt:
It is possible that this means...
This could indicate that...
The argument is plausible because...
This claim is debatable because...
Therefore, it is an implausible argument...
Using evidence
Evidence can come from a range of sources. Your field will have specific requirements and reputable sources. Your evidence could come from data, results, findings, newspapers, databases, documentaries, or sound logical thinking and argument.
Examples of phrases to introduce evidence:
The evidence shows...
Table 1 demonstrates...
Figure 2 indicates...
According to the results...
The argument suggests...
The author implies that...
Remember that writer implies something, and the reader infers something, when making your word choices. 
Expressing what comes first or is most important
When you need to highlight a key point in your word you could use phrases like: 
The primary issue...
The key point...
The principal argument...
The main point...
First, this essay will...
Expressing sequence
Your reader should be ware of where they are in your work. It's easy to lose your place when reading extended writing so you should include some guidance in your assignment. Expressing sequence also demonstrates that you're thinking logically and systematically to present your points or argument, and keeping in touch with how elements relate to each other.
Examples of terms to express sequence: 
Previously...
Secondly...
Furthermore...
Subsequently...
In addition...
Moreover...
Expressing finality
Your conclusion will usually summarise the information in your essay. You can use terms like: 
Ultimately...
In conclusion...
Download our writing flow and coherence revision sheet
Download this page as a PDF for your essay writing notes.
Basic essay structure
Paragraphs main body of an assessment
Writing clear sentences
ALL ARTICLES
How To Study Effectively
Motivation & Stress
Smarter Study Habits
Memorise Faster
Ace The Exam
Write Better Essays
Easiest AP Classes Ranked
Outsmart Your Exams
Outsmart Your Studies
Recommended Reads
For Your Students: Revision Workshops
For Your Teaching Staff: Memory Science CPD
Our Research: The Revision Census
All Courses & Resources
For School Students and Their Parents
For University Students
For Professionals Taking Exams
Study Smarter Network
Testimonials
70+ Connective Words To Power Up Your Essays [COMPREHENSIVE LIST]
by Kerri-Anne Edinburgh | Aug 5, 2021
When you're writing an essay or assignment, you need to use every trick in the book to maximise your marks. And one of the best tools for radically improving your writing is the power of connective words .
Used correctly, connective words can give your writing new depth and meaning, improve readability (important for your examiner!) and demonstrate the logic of your arguments.
Luckily for you, we've got plenty of categories, definitions and connectives examples to help you get started…
Psst – this article uses loads of connectives. See if you can spot them in use: we've italicised the best examples!
What are connective words?
Simply put, connectives are words – or phrases – that link parts of your writing together.
You're probably familiar with the most common connective words: and, as, because, but, if, or, so . In fact, I've used a few of them already – did you spot them?
Don't limit your essay writing to the basics though, because there are hundreds of connectives that can help you to demonstrate different ideas, such as cause and effect , or the chronology of events .
We're going to explore ten types of connectives below, but first , here's a quick refresher on the grammar behind connective words:
Definitions: The grammatical bit
Understanding the grammar behind your writing might not be your thing – but bear with me, because remembering these six definitions will help you know which connective to use when, and where to place them!
(If you're just looking for examples of connectives, feel free to skip straight past this bit!)
Connectives fall into three grammatical categories: conjunctions, prepositions, and adverbs.
For example: and, but, for, or, yet .
Today , I finished my history assignment but forgot to workout .
Such as: at, in, of, on, under .
I need to finish the conclusion of my essay before I go to dinner.
For instance: upwards, quickly, fortunately .
My deadline is tomorrow. Fortunately , I proofread my thesis chapter already .
Using adverb and preposition connective words adds specific meaning – and thus clarity – to your writing. They are particularly useful for successful essay signposting .
Definitions part 2: Connectives in sentences
When using connectives, it's also important to remember that not all sentences are created equal in importance . And so , when connecting them into longer sentences, different types of connectives create different results:
For example: I find French tricky but I love learning Spanish.
On the other hand,
A subordinate clause relies on the main clause to make sense. Therefore, these connectives give information about the relationship between the clauses by specifying an order or place to events, or a cause and effect link.
Here's an example: I need to do my homework if I want to get a good grade .
A useful type of subordinating connective for essay writing is the:
For instance: Firstly , I carried out the experiment, and secondly , I analysed the results.
And that's your grammar refresh done!
If you're struggling with essay-writing grammar, a great tool for checking your writing is Grammarly * – we use it at Exam Study Expert because it catches a broad range of mistakes. Their blog is also a great place to learn how to use conjunctions , prepositions , adverbs and more.
How to use connective words
So how do you go about using connectives?
In this section, we're going to discuss the where, what and how …
Where to add connectives:
As we've seen , connective words are often found in the middle of a sentence, joining two clauses. But don't forget you can also use them at the beginning of a sentence to link two consecutive sentences – OR two ideas within your paragraphs (did you see what I did there?).
Some of your connectives will even be linking entire paragraphs and sections – these are often examples of signposting to guide the reader through your section or argument.
What's more , many connectives are not just single words but phrases. These connectives are particularly useful for essay writing and academic vocabulary. For example: as well as, for an example of this, for instance, in addition to, on the other hand, such as .
What to use connectives for:
When you're writing an essay or assignment there are plenty of tasks you need to achieve: presenting evidence, making arguments and more.
Happily, connectives can help you achieve all these tasks by clarifying your meaning. You can use connectives for:
Reinforcing or emphasising a point
Exemplifying and showing results
Comparing and discussing points of view
Constructing a timeline or sequence of events
Listing points (and signposting them)
Explaining your argument
Drawing together conclusions
It's a long list! So master using connectives and you'll drastically improve the readability of your writing across all sections of your essay.
How to add in useful connective words:
You're probably already using basic connectives in your writing.
But if you want to get serious about the benefits to your grades, make sure you're systematic about how you add them during your essay construction – and (later) proofreading to check they make sense on a large(r) scale!
From experience, I would suggest that the best method for choosing and adding effective connectives is to:
Sketch out a rough draft of your paragraph or essay section
Are they separate arguments for the same thing? Or opposite points of view? Do they follow on logically (cause and effect) or chronologically?
Mark where you want to add signposting connectives to indicate structure
Check your examples of connective word types and choose options that convey the meaning you need…
And for that purpose, we've compiled four lists of connective words for you – including the TOP 70 connectives for effective essay writing! So read on…
Free: Exam Success Cheat Sheet
My Top 6 Strategies To Study Smarter and Ace Your Exams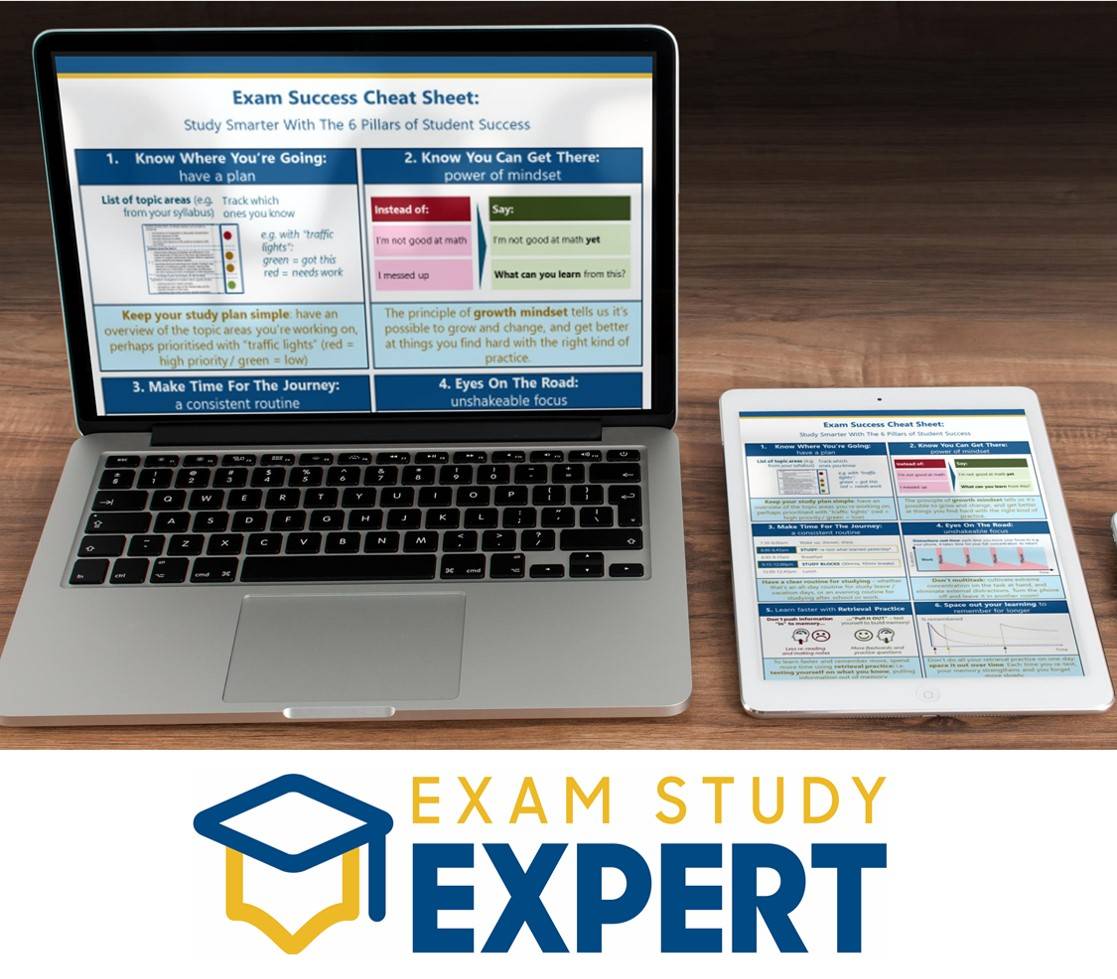 Privacy protected because life's too short for spam. Unsubcribe anytime.
Types of connective words
So let's get down to the really useful stuff: examples of connectives you can use in different situations in your essays!
There are three main types of connectives that we're going to explore in turn:
Comparative , Causal, and Temporal
Comparative connective words
These helpful words and phrases are perfect both for comparing similarities in data and arguments, and for pointing out their differences and oppositions. Use them to compare, discuss and argue.
When comparing points, you'll often be adding to your argument, so these connectives are used for " addition ". The most common connectives for addition are: and, also, furthermore, moreover .
Here are some examples in practice:
Leonardo Da Vinci was an artist and inventor, and also an influential Renaissance humanist.
Exam Study Expert's psychologist William offers expert one-on-one exam coaching . Furthermore , you can sign up for a free introductory session!
My empirical data demonstrates that … ; similarly , theoretical models projected …
On the other hand , you might need to demonstrate and contrast your argument with the opposing point of view with a connective for " opposition ". The most commonly used are: alternatively, except, however, unless .
These examples all demonstrate opposition:
Winston Churchill is best known for his wartime leadership of the United Kingdom, yet he was already in his 60's when he took office.
Some students find great study motivation from starting the day with their hardest task. In contrast , others find getting the ball rolling with smaller tasks more effective.
Our first questionnaire was comprised of six questions. However , for our second questionnaire we …
Causal connective words
Causal connectives are effective for discussing cause and effect – relationships that have logical links that you want to point out and prove.
As such , academic writing is often full of causal connectives, and many of them demonstrate a very academic vocabulary (great for bonus points in your assignment!).
Most essays and assignments have a section (or several sections!) where you need to draw together your facts, ideas and arguments and point out the connections. These are the connectives to turn to at those moments!
The most commonly used are: as such, as a result (of), because, consequently, therefore, thus .
Here are some examples:
The brains of London taxi drivers have a larger than usual area that deals with memory because they are required to memorise and navigate thousands of streets.
Flashcards are a highly effective learning and memory tool, provided that you use them correctly.
This study surveyed over 3,000 students. As a result , we were able to …
Temporal connective words
Whether you're explaining the sequence of events that led to a historical battle, or demonstrating the steps in your experiment, temporal connectives are a highly valuable tool.
They're all about discussing time and the chronology of events – what happened before, during and after . Therefore , they make for great signposting words too!
These examples explore each of the four sections in our temporal connectives lists:
The law of gravity was not widely understood until it was mathematically formulated by Sir Isaac Newton in 1687.
If you're stressed about your exams, mindful meditation can be a great help. At the same time ,an inspirational quote might give you the boost you need!
Initially , the experiment was expected to demonstrate … Eventually , we came to the conclusion that …
The TOP 70 connective words for effective essay writing!
To make sure that you've got the tools you need to improve your grades, we've compiled this epic list of all the best connectives to use in academic writing.
This is just a selection from the hundreds of connective words and phrases available. So there's no need to make your essay stale by over-using the same one or two!
If there's nothing else you grab when you're ticking off Step #4 from the connectives methodology above – make sure you grab this list!
It covers all the stages of essay structuring and writing, from introduction to conclusion . And includes lists of connectives for:
Signposting and listing
Comparing and contrasting
Illustrating your findings
Demonstrating cause and effect
Emphasising points
Qualifying your arguments
We've highlighted the best and most commonly used connectives for each section to ensure you've got THE best resource to improve the quality of your essay immediately.
To finish off , here are some examples to get your essay-writing inspiration flowing:
Firstly , it is well-known that retrieval practice is an effective learning method as compared with re-reading study texts and notes.
I'm feeling tired tonight. Nevertheless , I must finish my homework and I want to take the dog for a walk.
When it comes to …, however , there are several effective methods to …, in particular , …
Good luck with your essay!
Now you've mastered adding effective connective words to your essay you're ready for the next step. Be sure to check out our guide on proofreading your assignment before you hand it in. Good luck!
And for more expert, science-backed study resources, sign up to the Exam Study Expert newsletter right here:
The Science Of Studying Smart
Download my free exam success cheat sheet: all my #1 must-know strategies to supercharge your learning today.
Your privacy protected. No spam. Unsubscribe any time.
** Please note : Grammarly is one of very few products we're sufficiently enthusiastic about to recommend to our Exam Study Expert readers, and we may earn a small commission if you sign up to Grammarly services through the above link.
Latest Posts
Maths Mnemonics Showdown: PEMDAS vs BODMAS for Calculation Mastery - 16 Mar 2023
101 Thought-Provoking Journal Prompts for Discovering Yourself - 14 Mar 2023
[2023] Is AP Art History Hard or Easy? Difficulty Rated 'Moderate Difficulty' (Real Student Reviews + Pass Data) - 15 Dec 2022
such an informative blog for the aspirants who are preparing for any exams
Submit a Comment Cancel reply
Your email address will not be published. Required fields are marked *
This site uses Akismet to reduce spam. Learn how your comment data is processed .
Read My Test-Taking Technique Book For More Marks In Exams
Top Picks: Recommended Reading From The Blog
How To Study Effectively : Ultimate Guide [READER FAVOURITE]
Exam Memorization Secrets
Inspirational Exam Quotes
Finding The Perfect Study Routine
Pomodoro Method : 9-Step Guide
Best Books About Studying
Listen To The Podcast
Academic Skills
Writing style
Connecting ideas in writing
This guide will help you connect ideas in your writing, making it more cohesive and communicating your message more effectively.
What is cohesion?
Cohesion refers to the way we use vocabulary and grammatical structures to make connections between the ideas within a text. It provides flow and sequence to your work and helps make your paragraphs clear for the reader.
Cohesive devices are words and expressions that show relationships between parts of text and ideas, such as cause and effect, time, addition, or comparison and contrast.
Watch the video to learn how to make your ideas link together and your narrative flow.
How can I create cohesion?
Let's look at types of cohesive devices.
Linking words
Academic writing usually deals with complex ideas. To enable the reader to follow your thoughts, they need to be clearly and smoothly linked. To join ideas and sentences, we use a number of connecting words and phrases. For example:
Additionally, and, also, apart from this, as well (as), in addition, moreover, further, furthermore.
If, in that case, provided that, unless.
Correspondingly, equally, for the same reason, in a similar manner, in comparison, in the same way, on the one hand, similarly.
Alternatively, although, but, conversely, despite, even so, even though, however, in contrast, in spite of, instead, on the contrary, contrary to, nevertheless, nonetheless, notwithstanding, on the other hand, rather, still, though, yet, whereas, while.
Again, in fact, interestingly, indeed, it should be noted (that), more important(ly), most importantly, to repeat, (un)fortunately, unquestionably.
A further instance of this is..., an example of this is…, for example, for instance, such as, thus, as follows.
In other words, more simply, namely, simply put, to put it differently / another way, such as, that is.
A / the consequence of, because, due to, for, the effect of …, since, the result of …
Accordingly, as a result/consequence, consequently, for this reason, hence, so, therefore, thus.
Admittedly, although, clearly though, even though, however, indeed, obviously.
As a rule, for the most part, generally, in general, in most cases, normally, on the whole, usually.
First, second, third (etc), next, before, earlier, finally, following, given the above, later, meanwhile, subsequently, then, to conclude, while.
A note about presentation and style
Check a usage guide for exact rules for punctuation. Many introductory phrases have a comma after them. For example, 'therefore,' and 'in addition,'.
Referring backwards
To avoid repeating words and phrases many times, we use cohesive devices to make references to other parts of a text, such as:
Pronouns: it, he, she, his, her, they, their
Demonstratives: this, that, these, those
Articles: a, the
Adverbs: previously, subsequently
The Australian prime minister has called an early election. The date was selected to coincide with the start of the Olympic Games. This decision was based on the views of his ministerial advisors, who predicted that voter confidence in the government's policies would be strong at this time . As previously mentioned , decisions on the timing of elections are based on predictions of voter confidence in the existing government.
In the example above:
The date - refers back to the election date
This decision - refers to the prime minister calling an early election
His - refers to the Australian prime minister
this time - refers to the start of the Olympic Games
As previously mentioned - refers to all of the earlier information about the selection of election dates
Looking forward
We often use words and phrases to highlight new information for the reader. This helps make a smooth transition from one point to another. Such phrases include: the following, as follows, below, next, subsequently .
The following dates have been proposed for the forthcoming election: September 8, September 15 and 3 October.
The next issue to be discussed is the influence of the media on voter confidence in the government.
Connecting paragraphs
Apart from using the linking words / phrases above, showing the link between paragraphs could involve writing 'hand-holding' sentences. These are sentences that link back to the ideas of the previous paragraph. For instance, when outlining the positive and negative issues about a topic you could use the following:
Example (from beginning of previous paragraph):
One of the main advantages of X is…
When you are ready to move your discussion to the negative issues, you could write one of the following as a paragraph opener:
Having considered the positive effects of X, negative issues may now need to be taken into account…
Despite the positive effects outlined above, negative issues also need to be considered...
It is always important to make paragraphs part of a coherent whole text; they must not remain isolated units.
Checking for paragraph links in your own work
When you are editing your next written assignment, ask yourself the following questions as you read through your work (Gillett, Hammond, & Martala, 2009):
Does the start of my paragraph give my reader enough information about what the paragraph will be about?
Does my paragraph add to or elaborate on a point made previously and, if so, have I made this explicit with an appropriate linking word / phrase?
Does my paragraph introduce a completely new point or a different viewpoint to before and, if so, have I explicitly shown this with a suitable connective?
Have I used similar connectives repeatedly? If yes, try to vary them using the above list.
Strategies to improve cohesion
Select a piece of writing, preferably from a textbook or journal article, from your area of study.
Choose a paragraph and underline or highlight all the different forms of cohesion used, such as using linking words, referring backwards, looking forwards or adding synonyms.
Which forms are the most common?
Choose a couple that you think are effective and practice using them in your own writing.
Try to use a variety of ways to show the relationship between your ideas.
Looking for one-on-one advice?
Get tailored advice from an Academic Skills adviser by booking an individual appointment, or get quick advice from one of our Academic Writing Tutors in our online drop-in sessions.
Get one-on-one advice
Extended Essay Support Site
Connectives.
There are words in the English language that act like glue to help you stick your sentences together and show the relationships between the ideas that you want to express. These words are called 'connectives' (or 'linking words'). Connectives help your essay 'flow' and read more coherently. More specifically, connectives help you:
illustrate a point,
compare and contrast ideas,
sequence ideas,
conclude or summarise ideas,
show a causal relatioship.
Are you in the process of proof-reading your essay? See if you can add a few of these words, especially at the beginnings of sentences.
as a result of
at the same time
consequently
echoing this
even though
firstly... secondly...
following on from this
for instance / for example
for this reason
furthermore
in addition
in conclusion
in spite of
in the same vein
nevertheless
nonetheless
not only... but also...
notwithstanding
now we look at
on the one hand
on the other hand
one reason why...
Existing user? Sign in
Writing Essays
What are s...
What are some impressive connectives to make my essays sound more mature?
2 years ago
Suzanne Lind
Experienced and patient English tutor, all levels up to A level.
Dear Suzanne
Take a look at this page which includes a table with connectives for different purposes:
I write to ask, humbly, for your consideration of this proposal:
https://www.twinkl.co.uk/teaching-wiki/connectives
You could also choose your basic connective, and then use a thesaurus for more sophisticated words.
Hope this helps a little.
I'm available for 1:1 private online tuition!
Friendly 1-2-1 tutor for over two years. Passionate about education.
Hi Suzanne,
To make your essays sound more mature you want to be really focusing on structure. So, in your introduction, you want to outline exactly what you are talking about using sentence structures such as 'in the pages that follow, I will...'. Then, using connectives such as 'in addition', 'furthermore', 'contrastingly', 'comparatively', will really help showcase your work.
Hope this helps,
Primary Teacher with 15 years teaching experience. 11+ tuition.
Hello! Some of my favourite connectives include.... above all, in particular, notably, however, nevertheless! Hope that helps!
I'm an English Teacher and Private Tutor. I teach Primary - A Levels
Some really impressive connectives include:
On the one hand
On the other hand
Consequently
Furthermore
In addition to...
Fortunately/ Unfortunately
I use the above-mentioned connectives myself. I hope you can benefit from using them. Good luck!
Noteably, evidently and presumably.
An enthusiastic English teacher with a proven success rate| EAL+SEN
Connectives are a great way to enhance your writing. Some impressive connectives include:
I hope you can benefit from using these connectives. Good luck!
Hi! I am a qualified Tutor with seven years teaching experience.
Hi Suzanne! You could try: Furthermore ( to add in support to what you have already stated. Also ' In addition') besides ( suggesting contrast) as a result of (causes and their effects) Remember, connectives generally are used only once in a sentence. Good luck!
Oxford-educated expert English teacher. Jump up the grades with me!
My absolute top tip for using great connectives is to think about the logic of them. What direction is your thought going in? Use the best connective to show that.
Are you adding a similar idea, in the same train of thought? If so, then the connective is like a + sign in maths. E.g. Furthermore, In addition...
Are you changing direction or giving the opposite point of view? Then the connective is more like a - sign in maths. e.g. However, On the other hand...
Are you coming back to your previous direction of thought? e.g. Nevertheless...
Are you just proceeding in a nice orderly chronological or prioritised list? In that case, there's nothing wrong with a super clear set of 'Firstly, Secondly, Thirdly...Lastly'
Lastly, (geddit?!) the big one: if you are getting to the stage of drawing a conclusion, which always happens at the end (though you can draw mini-conclusions as you go along too), then you need to pull out the = signs e.g. Therefore, Consequently, As a result...
What matters more than using big words is thinking well. So if need be, draw yourself a little diagram first in your plan for your writing and make sure you know how each point and para link together. Pick the connectives which SIGNPOST that logically, like a roadmap for your reader, and you'll do great.
Qualified English Teacher with a Master's in Law
Hello Suzanne,
It's great that you want to use impressive connectives to improve your writing!
I always think it's good to have a few favourites from each group:
For contrasting ideas I use: Nevertheless, In contrast and Conversely.
For an addition of ideas: Furthermore and In addition.
Find ones from each group that you feel comfortable with, and use with a range of powerful verbs and adjectives to further impress. This will allow you to go into the exam secure about your style of writing and able to concentrate on correctly answering the question.
Good Luck and please get in touch if you have further questions.
Friendly Literature and Language tutor experienced in Edexcel and AQA
Many students tend to use the word "shows" i.e "this shows the reader that..." etc. Try to use other synonyms to establish your confidence such as: connotes, alludes, suggests, highlights, emphasises, presents, displays and exhibits.
Supportive English Language and Literature Tutor from KS3 to A Level
However, Although, In conclusion, Yet, As a result, Furthermore, Firstly, Secondly
However, moreover, despite, furthermore, in addition to, similarly, yet, or a simple semicolon!
Hi there Suzanne,
What about these words?
1. In order to
2. In other words
3. To put it another way
4. That is to say
5. To that end
Adding additional information to support a point
6. Moreover
7. Furthermore
8. What's more
9. Likewise
10. Similarly
11. Another key thing to remember
12. As well as
13. Not only… but also
14. Coupled with
15. Firstly, secondly, thirdly…
16. Not to mention/to say nothing of
Words and phrases for demonstrating contrast
17. However
18. On the other hand
19. Having said that
20. By contrast/in comparison
21. Then again
22. That said
Adding a proviso or acknowledging reservations
24. Despite this
25. With this in mind
26. Provided that
27. In view of/in light of
28. Nonetheless
29. Nevertheless
30. Notwithstanding
Giving examples
31. For instance
32. To give an illustration
Signifying importance
33. Significantly
34. Notably
35. Importantly
Summarising
36. In conclusion
37. Above all
38. Persuasive
39. Compelling
Also, if you don't have time to write you essay, my company are always ready to write. Just go to our website - https://essaylab.com/
And place the order, if you want. Thank you. Good luck)
Scaling An Agency in 2022: Expert Advice
Complete Guide to Measuring Marketing Effectiveness
call tracking
Think you can help?

Need a GCSE English tutor?
Get started with a free online introductions with an experienced and qualified online tutor on Sherpa.
Academic writing
Commonly confused words
Critical thinking
PEEL Paragraphs
Linking/transition words
Paraphrasing
Proofreading
Terms and definitions
Action Words: What is description, application, analysis and evaluation
Linking/transition words: Things you need to know...
All assignments are written in formal language. You need to ensure that you demonstrate your knowledge and understanding alongside your ability to answer the question/solve the problem.
Below are some ideas to help you to develop your structure and flow.
Linking / transition words and phrases join ideas, sentences and paragraphs together. They should be used within sentences and to move from one idea to another (between sentences).
These words and phrases indicate the direction, order and flow of ideas. Significantly, they strengthen the quality and structure of your work.
Redundant Words - less is more. P articularly when trying to reduce the word count, it is important to look for phrases which can be replaced with a single word.
Linking/Transition Words
Transitions link one main idea to another separated by a semi-colon or full-stop. When the transition word is at the beginning of the sentence, it should be followed by a comma:
Among other functions, they can signal cause and effect or sequencing (see examples in the table below).
Linking words: conjunctions
Linking words within a sentence are referred to as coordinating conjunctions. Do not worry about the term: think about the function.
Conciseness / redundant words
Microsoft Word now has an additional feature within the Edito r - it is called conciseness or wordiness.
If you cannot see the Editor menu a quick tip is to hold down the function (fn key at the bottom left of the keyboard) + F7 (top line of keys).
From the Refinements section - select Conciseness - if there are any suggestions a number will appear in the box alongside this option
A dotted line will appear under any groups of groups
Either select the identified text by clicking with your right mouse button OR click on the down down next to the Conciseness menu.
MS Word will display any alternative words which you can either select and they will be replaced in your text or reject if you want to keep the original phrases.
Examples: try to replace phrases with a single words which mean the same.
Need to know more...
Related pages
External links
Academic writing Illustrates the main features of academic writing so that you are aware of what it is and what it involves
Critical Thinking Academic work involves thinking, not just accepting what you read or are told.
Terms and Definitions Important words appear in your assignments and examinations. The aim of this factsheet is to help you to fully understand what they mean.
Additional resources to help you to improve your confidence and grades:-
Writing Effectively demonstrates the importance of: clarity, structure, relevance, argument and precision.
Writing Mechanics gives further examples and resources on areas including: sentence structure, vocabulary, spelling, punctuation and grammar.
Linking/Transition words - Scribbr https://www.scribbr.co.uk/syntax/transition-words-examples/ [Accessed 10 February 2023]
There are many books concerning academic writing, look around Dewey number 808
<< Previous: PEEL Paragraphs
Next: Paraphrasing >>
Last Updated: Dec 1, 2023 1:43 PM
URL: https://libguides.staffs.ac.uk/academic_writing
Library and Learning Services, Staffordshire University, College Road, Stoke-on-Trent, ST4 2DE
Accessibility
Library Regulations
Appointments
Library Search
Useful Linking Words and Phrases to Use in Your Essays
By: Author Sophia
Posted on Last updated: October 26, 2023
Sharing is caring!
Linking words and phrases are used to show relationships between ideas. They can be used to join two or more sentences or clauses.
We can use linking words to give a result , add information , summarize , give illustrations , emphasize a point , sequence information , compare or to contrast idea .
Useful Linking Words and Phrases
In this article, you will learn about the most common linking words and phrases:
Giving a Result
Usage : To provide the result of what has been stated or has occurred
Linking W ords :
As a result
As a consequence
Consequently
For this reason
His wife left him. As a result , he became very depressed.
She has lived in France, and as a consequence she speaks French fluently.
We do not have enough money. T herefore we cannot afford to buy the new car.
We do not own the building. Thus , it would be impossible for us to make any major changes to it.
There has been a great deal of rain and consequently the reservoirs are full.
The customer was displeased with her meal, hence the chef prepared a replacement.
For this reason , they are not a good choice for exterior use.
Due to a broken wing, this bird can't fly.
Adding Information
Usage : To add to what has been previously stated
Linking Words:
Additionally / an additional
Furthermore
As well as that
In addition
In addition to this
Apart from this
Additionally , the bus service will run on Sundays, every two hours.
He said he had not discussed the matter with her. Furthermore , he had not even contacted her.
We are unable to repair this watch. Also , this is the fourth time this has happened.
I love wearing earrings. I design and make them too .
We went to the park today. As well as that , we did some shopping.
Along with parties and parliaments, elections have lost their charm.
I can't afford to go to the concert. Besides , I don't really like classical music.
You haven't paid the rent yet. In addition , you owe me money.
The report is badly presented. Moreover , it contains inaccuracies.
John's grades are terrible because he has been so lazy these days. In addition to this , his relationship to his parents got worse.
Apart from this paragraph, the report contains a number of sensible initiatives.
Summarizing
Usage : To sump up what has been previously stated
Linking words :
In conclusion
To summarize
To conclude
In conclusion , walking is a cheap, safe, enjoyable and readily available form of exercise.
To summarize , this is a clever approach to a common problem.
The food was good and we loved the music. Altogether it was a great evening.
His novels belong to a great but vanished age. They are, in short , old-fashioned.
To sum up , there are three main ways of tackling the problem…
In summary , this was a disappointing performance.
Briefly , our team is now one of the best in the world.
To conclude , I want to wish you all a very happy holiday season.
Giving Examples
Usage : To provide examples
Linking words:
For example/ For instance
In this case
Proof of this
There are many interesting places to visit in the city, for example / for instance , the botanical garden or the art museum.
I prefer to wear casual clothes, such as jeans and a sweatshirt.
Including Christmas Day and Boxing Day, I've got a week off work.
We need to concentrate on our target audience, namely women aged between 20 and 30.
I think I would have made a difference in this case .
This building are a living proof of this existence, so we must preserve it.
I also make other jewellery like rings and bracelets.
Emphasizing a Point
Usage : To put forward a point or idea more forcefully
Undoubtedly
Particularly / in particular
Importantly
Without a doubt
It should be noted
Unquestionably
Undoubtedly , the story itself is one of the main attractions.
I don't mind at all. Indeed , I would be delighted to help.
Obviously , we don't want to spend too much money.
I love silver earrings, in particular ones from Mexico
The car is quite small, especially if you have children.
Clearly , this will cost a lot more than we realized.
More importantly , can he be trusted?
He's an absolutely brilliant cook.
I definitely remember sending the letter.
We still believe we can win this series without a doubt .
I'm neve r surprised at what I do.
It should be noted that if you have something to note, then note it
Unquestionably , teaching has been a paramount part of his career.
Above all , this forest is designed for wear and tear.
This is positively the worst thing that I can even imagine.
Sequencing Ideas
Usage : To indicate the order of what is being said
First/ firstly (Second/ secondly, Third/ thirdly, Finally)
At this time
Subsequently
Lastly and most importantly
Last but not least
First and foremost
Firstly , I prefer the train because I can see the landscape.
At this time , the young man leapt into the air and flew off towards sunset.
They arrived on Monday evening and we got there the following day.
I had visited them three days previously .
Your name is before mine on the list.
Subsequently , new guidelines were issued to all employees.
Above all , keep in touch.
Lastly, and most importantly , you should be optimistic.
Last but not least , I find I seriously cannot relate to women.
We will continue to focus on our players first and foremost .
Comparing Ideas
Usage: To show how things are similar
Compare / compare(d) to(with)
By the same token
In the same way
Correspondingly
Similarly , the basketball and hockey games draw nearly full attendance.
Equally , not all customers are honest.
Her second marriage was likewise unhappy.
She's just as smart as her sister.
Working with housecats is just like working with lions or tigers.
Some people say I have a running style similar to him.
Having a power is not the same as using the power.
He gets the ball off quickly compared to two years ago.
Teenagers should be more respectful; by the same token , parents should be more understanding.
Alex enjoys telling jokes; in the same way/similarly/likewise ,his son adores funny stories.
Correspondingly , the roles each of them played were soon different.
Contrasting Ideas
Usage : To show how things are different
Nevertheless
On the other hand
Nonetheless
Despite / in spite of
In contrast (to)
Alternatively
Differing from
Contrary to
Unlike most systems, this one is very easy to install.
There is little chance that we will succeed in changing the law. Nevertheless , it is important that we try.
Laptops are convenient; O n the other hand , they can be expensive.
The problems are not serious. Nonetheless , we shall need to tackle them soon.
Despite/ In spite of the rain, I went for a walk.
In contrast to the diligent bee, the butterfly flies hither and yon with no apparent purpose.
The agency will make travel arrangements for you. Alternatively , you can organize your own transport.
Northern European countries had a great summer. On the contrary/conversely , Southern Europe had poor weather.
Even so , many old friends were shocked at the announcement.
Differing from his white colleagues, he preferred instructing his scholars to the ambition of acquiring personal renown.
The situation in Ireland is quite contrary to this principle.
Linking Words for Essays | Images
Below is a handy list of words that are both useful and appropriate to academic language:
Other linking words to give an example or an illustration:
In this case,
In another case
Take the case of
To illustrate
As an
Illustration
To take another example
That is
As shown by
As illustrated by
As expressed by
Recent Posts
Plural of Process in the English Grammar - October 3, 2023
Best Kahoot Names: Get Creative with These Fun Ideas! - October 2, 2023
List of Homophones for English Learners - September 30, 2023
Related posts:
Linking Words and Phrases: Reasons and Results
Useful Words and Phrases to Use as Sentence Starters to Write Better Essays
Popular Linking Words and Transitional Phrases in English
Transition Words You Need to Know to Master English Writing
Sunday 26th of November 2023
Must say extremely helpful . Stranded as I was nd I found this .theeeee best 10 /10
Momovi Burain
Thursday 10th of November 2022
Very very educational
Sunday 16th of October 2022
what the dog doing
Tuesday 23rd of August 2022
good website with good information
Friday 21st of January 2022
dijah said it is goooooooooooooooooood