How to Write a Descriptive Essay: Full Guide With Tips
In this article, we examine the descriptive essay and present a step-by-step writing guide. Stick around for helpful writing tips near the end! Also, check out custom writers at EssayPro — political science essay service, if you need private tutoring or essay editing.
What is a Descriptive Essay?
The definition of a descriptive essay is a type of composition or paper which describes an object, person, process, or event. The writer's goal is to create a vivid reading experience, or to show instead of tell (metaphorically).
Descriptive writing usually appeals to the five senses: taste, touch, smell, hearing, and sight. (Ex: Jack's coffee mug exploded into tiny shards of glass, catching the attention of everyone at the office.) Always appealing to the senses is key to writing a good descriptive essay.
When writing a descriptive essay, your goal will be to paint a comprehensive picture for the reader by appealing to the five senses. Last but not least, your work should have a purpose. It could be anything from a lesson you learned from an experience, to a story of how an object impacted your life. It's all about making your bright ideas come to life.
Difference Between a Description and a Descriptive Essay
When writing this type of paper, you should know the difference between a description and a descriptive essay. A description can be just a simple paragraph, or several ones with no specific structure, meanwhile, a descriptive essay has five or more paragraphs and a clear and complete structure. A descriptive essay is usually written coherently, has a good thesis statement at the end of the introduction, three body paragraphs, and a conclusion. A description however, does not necessarily have a structure. Its main purpose is to just describe an object, or something else, without having any extra academic layers.
The Issues that Could be Described in Your Paper
A person. In this paper, you can talk about a person. It can range from simply writing about their appearance to more complex descriptions like actions, behaviours, mood, and qualities of your chosen individual.
A place. The main thing you should do when describing a place in your work is to describe it interestingly and originally. Your reader(s) should feel, for example, the beauty of your chosen cities—perhaps New York or Rome.
An event. Here you need to describe the story of what happened. It can be your last vacation, concert, wedding, anniversary, summer music festival, graduation day, or so on.
An animal. In this type, you need to describe the animal. It may be its appearance, behaviour, or biology.
An occupation. Here you need to write about a job or occupation.
A behaviour. This is the type of descriptive writing you should go for if you would like to write about someone's behaviour. Perhaps you want to describe the strange behaviour of your friend, or highlight how certain people act under different conditions.
Bring your descriptions to life with EssayPro . Our team can help you create vivid, immersive descriptive essays that captivate the senses. Describe scenes, emotions, and experiences like never before.
Two Classic Approaches to the Descriptive Essay
1. Personal Essay
Here you need to describe an experience using your feelings and responses. This work can awake empathy in readers. It can also be vague and disorganized. If you want to write a good personal essay, you should try to focus only on those aspects that most fully express your experience. Do not shy away from vivid, evocative language in this type of assignment.
A few examples of personal essay topics might be:
Describing the experience of swimming in the azure sea in summer
Explaining your favourite movie and its impact on you
Reflecting on your birthday and all the things that have shaped you in the past
2. Formal Description
This type of descriptive writing resembles an argumentative essay. Your main goal should be communicating a set of key points or describing something in detail—according to a clear structure. Rather than focusing on your own experience, you need to use specific categories of information to provide the fullest possible portrait of what you are describing. This approach can also be engaging, especially when the reader is more curious about the subject of the paper than the writer's response to it. Still, try not to make it dull with too formal language.
Topics for formal descriptions can include:
A descriptive essay about climate change, politics, or historical events.
A news story that provides a summary of an event or information about the place where it occurred.
Descriptive Essay Topics & Ideas
Finding descriptive essay topics isn't hard. You can describe pretty much anything—from your favourite car to today's weather. We've gathered some ideas to help you get started. Hopefully, you'll find good descriptive essay topics to spark your imagination.
Descriptive Essay Topics: People
Exploring the essence of individuals through this type of writing can be both engaging and insightful. Here are ten distinctive essay topics centered on people that go beyond the ordinary:
The Eccentric Street Performer Who Danced with Shadows
A Glimpse into the Daily Routine of a Lighthouse Keeper
The Mysterious Antique Shop Owner: Guardian of Forgotten Tales
A Day in the Life of a Vintage Jazz Club's Bartender
The Tattooed Wanderer: Stories Etched in Ink
A Conversation with the Urban Gardener Transforming Cityscapes
Portrait of a Silent Mime Artist: Communicating Without Words
A Chef's Culinary Odyssey: Exploring Flavor on a Plate
The Whimsical World of a Puppeteer: Strings of Imagination
Life Beneath the Spotlight: A Theatrical Makeup Artist's Secrets
Descriptive Essay Topics: Place
Places possess a unique ability to evoke emotions and tell their own stories through descriptive essay writing. To transport your readers to captivating destinations, consider these ten distinct topics, each offering a glimpse into a one-of-a-kind locale:
The Forgotten Underground Catacombs: A Subterranean Labyrinth of Secrets
Serenity by the Secluded Cliffside Cottage: Echoes of Solitude
A Day in the Life of an Abandoned Amusement Park: Whispers of Laughter
The Enchanted Forest: A Realm of Ancient Mysteries
A Fishing Village Frozen in Time: Life on the Shores of Nostalgia
The Rooftop Gardens of Babylon: Urban Oases in the Sky
The Hidden Café of Lost Conversations: Where Coffee and Stories Brew
A Night at the Desert Oasis: Starlit Mirages and Mirage Stars
The Echoing Halls of the Sunken Ship: A Submerged Voyage into History
The Neon Glow of the Midnight Arcade: Dreams Illuminated in Pixels
Descriptive Essay Topics: Memories
Memories offer a rich tapestry of experiences waiting to be woven into your descriptive essays. Dive into the realms of nostalgia and introspection with these topics, each drawing upon the power of recollection:
The Unfading Echoes of Childhood Hideouts: Adventures in the Past
A Forgotten Diary's Pages: Secrets of Lost Sentiments
The Last Summer Before College: Sunsets of Transition
The Old Family Recipe Book: Savoring Generations in Every Dish
Ghosts of Prom Nights Past: The Dance of Teenage Dreams
The Antique Music Box: Tunes That Unravel Time's Veil
Letters from the Front Lines: Ink-Stained Testaments of Courage
The Forgotten Album of Polaroids: Snapshots of Precious Moments
Ancestral Attic Treasures: Relics of Heritage and Identity
The Whispers of a Childhood Blanket: Comfort Woven in Threads
Creating a Descriptive Essay Outline
When thinking about descriptive essay writing, remember that a structured paper outline is your golden ticket. Not only does it help you organize thoughts, but it will also help your essays flow better.
A descriptive essay outline is composed of the following:
An introduction
Hook sentence
Context/Background information
Thesis statement
Body paragraphs
Topic sentence
Sensory details
Actual details
A conclusion
Summary of all main points
Clincher Statement
It is important to spend enough time considering the victim of description because all of your illustrations will be based around it.
Need Some Help?
You will get your written masterpiece delivered to you on time, with a smile on your face!
Introduction
The introduction serves to introduce your subject to the reader and give them enough context to fully understand your work—but keep it brief and interesting for the reader(s). When learning how to write a descriptive essay introduction, remember – the first paragraph of your paper is the part that can make your descriptive essay stand out from the others.
As with any college paper, a descriptive essay introduction must contain the following points:
Hook Sentence: Although the entire paper should be full of exciting and vivid descriptions, grabbing the reader's attention from the very beginning is ideal.
Context/Background Information: Tell the reader what you're about to describe and explain why it is crucial to you. Give them a brief context for your paper.
Thesis Statement: The descriptive essay thesis should be a short yet concise summary of the work. It must include the subject of your description, and your purpose for describing it.
For further information on how to write a thesis for a descriptive essay, check out the examples below.
Place. If you were to write about Buckingham Palace: "Even though the monarchy is long gone, Buckingham Palace serves to remind us of the aesthetic beauty which that era had built." Person. For describing Spider-Man: "The defining characteristics of Spider-Man are his youthfulness, New York City, and the fact that he talks to himself more than Hamlet." Emotion. A piece about a personal experience of fear: "For many reasons, the dark forest is my greatest fear, though not a fear which I would necessarily like to venture into."
Body Paragraph(s)
There are usually three body paragraphs in a paper. They cover three different points or arguments. How many body paragraphs to include in your descriptive essay is entirely up to you—or your professor. Sometimes it only takes a paragraph to tell a story, while other times it takes books.
How to write a body paragraph:
Start with a topic sentence. ex. The orange looks familiar; it is a round citrus fruit whose colour matches its name.
Add sensory details. When describing the orange, appeal to relatable senses.
Include actual details. Always include descriptive information within your body paragraphs. Finish a body paragraph by introducing the next. Transition sentences are essential because they create immersion within your writing. Your writing will become better and it won't appear as if you are reading a list of facts.
The descriptive essay is one type of 5 paragraph essay , which is the most common type of essay a student may encounter.
According to the descriptive essay format, your conclusion should be a summary of all of the main points in the body text. It is a good idea to write a final sentence that relates to the main point of your paper. Once this is done, the paper is now complete. We advise that you proofread your descriptive essay to correct any grammatical errors.
Try to incorporate the following into your conclusion:
The first thing to do at the end is to reflect on the initial purpose of the work. Spill the beans on why you decided to write about this subject, and how this subject has affected your life. An article about reflection paper may also be helpful to you.
Signify the Importance of the Details: Go over some key moments of the paper. Give a summary of what you have covered, and prepare the audience for the clincher statement.
Clincher Statement: The clincher is the final sentence that reinforces your paper's overall purpose or leaves your audience with an intriguing thought, question, or quote. You've probably spent a lot of time thinking of a hook to pull the audience in. Do not allow the paper to escape your audience's thoughts right after they have finish reading it.
If you need help, leave us a notice ' do my homework ' and get it asap.
Writing and Reviewing Your Descriptive Paper Writing
Writing the paper consists of the following stages:
Pre-writing stage. Here you need to examine all of the sources you have and define if they all offer important information on the topic of your choice.
Writing the beginning. You should start your paper with a powerful, engaging hook that will grab the readers' attention. It may include an unusual metaphor or an interesting literary quote.
Creating the first draft of your descriptive essay. Here is where you just need to write down all of the words that come to your mind; you'll have a chance to narrow down your ideas later.
Adding details to your paper with the help of enriched English vocabulary and online dictionaries. Use your English vocabulary to add missing feelings, like hearing, to help make the descriptive essay leave a lasting impression.
Revising and editing the paper with the help of different free online grammar checking tools.
Let's talk in detail about the final step here: reviewing your paper. After you finish writing, take a break. It's always best to clear your mind before editing your paper.
When you come back to your descriptive essay, here are some questions to ask yourself:
Have you provided enough context in the introduction?
Is the paper easy to read?
Does the thesis relate to the content of the paper?
Does the paper feature vivid, descriptive language?
Will the clincher statement leave a lasting impact?
Are there enough details to make it possible for your readers to obtain a full and vivid perception of your description?
Does each section of your work focus on one aspect of your description?
Does your paper possess any unnecessary details in your description that can be thrown away or replaced by more meaningful information?
Overall, if you were the reader, does this paper make sense to you?
Are there any problems with grammar and punctuation?
Sometimes web applications like Grammarly or the Hemingway app can help you sort your grammar. However, it's always best to master the rules of grammar yourself and become the best writer you can be. Once you're convinced you have the final draft, read it out loud or give it to a friend to read. Sometimes you need some constructive criticism to tie up loose ends in your writing. You can also trust the professionals and buy cheap essay on EssayPro service.
Check out our PUNCTUATION GUIDE
Descriptive Essay Examples
Embracing the art of descriptive writing isn't always a natural gift for everyone. For those seeking inspiration and guidance, we prepared an example of a descriptive essay which is a valuable resource. Meanwhile, we acknowledge that not everyone may possess the innate talent for painting vivid word pictures. If you find yourself in need of assistance with more intricate endeavors, such as dissertations, rest assured that our team comprises writers who possess the innate ability to weave eloquent prose that breathes life into your ideas.
Example 1: 'The Enchanted Library: A Gateway to Forgotten Realms'
In this descriptive essay example, the author masterfully employs a wide array of descriptive tools, deftly painting a vivid picture of 'Bibliotheca Mirabilis.' Through metaphor, personification, and sensory details, the library comes to life, almost becoming a character within the narrative. The author's choice of words and careful descriptions immerses the reader in the enchanting setting, creating a captivating journey through the realms of imagination.
The writer of this descriptive essay example explains how there was a lot of life before humans existed. The world was full of Blue Jays and North Cardinal birds that most probably ate pansy seeds as a stable diet. In this example, it is clear that the writer has put himself/herself in the perspective of someone in the far future. He/she describes how we were in the 21st century, and how we used the poles as communication portals.
Example 2: 'The Forgotten Watchmaker: Crafting Timepieces of Elegance'
In this essay, the author adeptly employs a variety of descriptive tools to transport the reader into the heart of the potter's workshop. Through carefully chosen words, the workshop's ambiance, from the earthy scent of clay to the warmth of the kiln, becomes palpable. The rustic charm and ceramics in different stages of creation evoke a strong sense of tradition and dedication. The potter emerges as a central figure, their expertise and passion clearly portrayed. This essay immerses the reader in a world of craftsmanship, where each piece of pottery carries a unique narrative, and the art of creation is celebrated with profound reverence.
In the eyes of the untrained, a rugby game is just a bunch of huge individuals senselessly fighting one another, struggling to move an oval ball inch by inch down a field full of mud towards the goal line of the opposing team. Players don't put on pads or get a timeout in the event of injuries. Yet rugby is a different thing, a gentleman's sport—to those who understand it. While rugby appears rough, its players maintain good respect toward both teammates and opponents.
For those who may find writing a challenging endeavor, rest assured that it's a skill that can be developed over time. If you're looking for expert guidance or assistance with your academic life, our team includes experienced wordsmiths who can even help with dissertation writing. Whether you're working on essays, stories, or any writing project, we're here to support your creative journey and help you convey your ideas more effectively.
Need To Describe Something But DON'T KNOW HOW?
Let one of our essay writers do it for you, all you have to do is send us your paper requirements and wait for your original paper to be written.
Related Articles
Jun 27, 2023
Descriptive Essay Examples: Bring Your Writing to Life with Vivid Descriptions and Engaging Language
Dive into the vibrant world of descriptive writing! Discover how to captivate your audience with rich details and stirring language, creating immersive experiences with your words!
Immerse yourself in the vibrant art of descriptive writing in this comprehensive guide. Throughout this article, we'll explore the intricacies of crafting descriptive essays, offering you useful tips, and showcasing compelling examples.
You'll learn the essence of sensory details in creating vivid imagery, the structure of a captivating essay, and pointers for picking engaging topics. Our journey will feature rich examples like a description of the Grand Canyon, demystifying the language techniques used.
So, are you ready to amplify your writing skills and charm your readers with words? Dive right into the world of descriptive essays and let your creativity flow!
Understanding Descriptive Essays
Before we delve into crafting engaging descriptive essays, let's clarify their fundamental purpose. Each essay type serves a unique role, and for descriptive essays, the objective is to paint an elaborate picture using vivid language and sensory details. As a writer, your goal is to transport readers to a particular location, event, or time, allowing them to experience it through their senses.
Among different essay types, each comes with a specific objective. Let's consider a few:
Narrative Essays: These essays recount a story or event. Your goal here is to craft a captivating narrative that keeps your reader engrossed from beginning to end.
Descriptive Essays: The focus of a descriptive essay is to create a vivid mental image for your reader. By using intricate details and expressive language, you invite readers into a sensory experience, making them feel as if they're part of the story.
Expository Essays: In an expository essay, the aim is to clarify or inform. You should present information in a clear, concise manner, educating your reader about a particular topic or issue.
Persuasive Essays: Persuasive essays aim to convince the reader to adopt a certain viewpoint or perform a specific action. Your task here is to utilize evidence and logical reasoning to support your argument, persuading your reader to agree with your stance.
In the context of creative writing, which includes forms like short stories, poetry, novels, and memoirs, descriptive writing serves as an essential tool. Through the use of metaphors, vivid descriptions, and other literary devices, writers can create a powerful impact and engage readers in an imaginative experience.
Whether you are aiming for fiction or non-fiction, creative writing offers a platform to explore your creativity, express your thoughts, ideas, and experiences in an original and unique way. It invites experimentation with styles, genres, and techniques, allowing for the creation of unique literary pieces.
Improving creative writing skills is an ongoing journey, with numerous resources available, including online courses and writing workshops. So, embark on your creative journey, explore your imagination, and unlock your creative potential!
In conclusion, understanding an essay's objective is a crucial step towards successful writing. A clear definition of the essay's purpose guides you to develop a robust thesis statement and structure your arguments effectively, making your essay a compelling read.
The Framework of a Descriptive Essay
Descriptive essays breathe life into words by painting a vivid picture of a person, place, thing, or experience. They employ sensory details and expressive language to make the subject come alive for the reader. Here's a basic yet effective structure you might use when crafting a descriptive essay:
1. Introduction
Your introduction should pique the reader's interest and provide some context for your essay's subject. Begin with an engaging statement about your subject, an intriguing rhetorical question, or an interesting fact to hook your audience. Subsequently, introduce your thesis statement, a clear declaration of the particular aspect or impression of the subject you will be describing.
2. Body Paragraphs
The body of your essay should dive into a detailed description of your subject. Each paragraph should spotlight a unique facet of your subject, using sensory details to paint a vibrant image for the reader. Language techniques such as metaphors, similes, and personification can enhance your descriptions. Depending on your subject and its characteristics, you may want to organize your paragraphs in chronological or spatial order.
3. Conclusion
The conclusion should encapsulate the key points of your essay, leaving a lasting impression on your reader. Restate your thesis statement and offer a brief summary of your main points. Conclude with a striking statement or image that underscores your essay's primary theme.
Bear in mind that this structural blueprint for a descriptive essay is flexible and may require adjustments based on the specific topic or purpose of your essay. Still, this basic outline provides a robust foundation to organize your thoughts and guide your journey in crafting a compelling descriptive essay.
Expanding Your Imagination: Descriptive Essay Writing Inspiration Ideas
Crafting a remarkable descriptive essay involves bringing a scene to life with your words. This immersive style of writing can be applied to a variety of topics. Here are some areas you might want to explore:
1. Recalling Cherished Memories
Our minds are vaults of experiences just waiting to be unraveled. Dive into your childhood memories and bring forth a moment that left an indelible mark on you. Remember to describe the environment, your emotions, people around you, and why this memory has remained so vivid over the years.
2. Exploring Unfamiliar Territories
Have you always dreamt about a certain place but never had the chance to visit? This is your opportunity to transport your readers to this location using your imagination. Research, craft an image, and explore this place in your mind, then share it with your audience.
3. The Magic of the Seasons
Every season carries its unique charm. Pick your favorite season and describe its essence. Use sensory details to communicate the change in the atmosphere, the transformation in the landscape, and how these alterations make you feel.
4. Delving into Personal Relationships
Consider a person who has made a significant impact on your life. It could be a family member, a friend, or even a celebrity. Describe them and explain why they are so influential. Discuss their characteristics, their words, actions, or ideas that have inspired you.
5. Relishing in the Gastronomic Delights
Food can elicit powerful memories and emotions. Describe your favorite dish or a memorable meal in great detail. Use descriptive language to convey its flavors, textures, and aromas, and share why it holds a special place in your heart.
6. Reimagining Historical Events
Historical events offer rich ground for descriptive essays. Choose an event that interests you and imagine you're a part of it. Describe the environment, the people, their emotions, and the atmosphere during this event.
Remember, the key to writing a compelling descriptive essay is to paint a vibrant picture using your words. By carefully selecting your subject and using detailed, sensory language, you can create a narrative that captivates your readers and provides them an experience to remember. Be creative, have fun with your writing, and let your imagination roam free.
Descriptive Essay Examples
Example essay 1: "my favorite place" .
My favorite place in the world is my grandparents' farm in the countryside. As I walk down the dirt road that leads to the farmhouse, I am greeted by the sweet smell of hay and the sound of crickets chirping in the distance. The rolling hills that surround the farm are covered in lush green grass and dotted with wildflowers of every color. The old wooden barn and weathered farmhouse are a testament to the many years of hard work and love that my grandparents have put into this land. I can't help but feel a sense of peace and belonging when I am here, surrounded by the beauty of nature and the memories of my family.
Example Essay 2: "The Haunted House"
As I stepped through the creaky gate and onto the overgrown path that led to the abandoned mansion, I felt a chill run down my spine. The house's ivy-covered walls and broken windows loomed over me like a giant beast waiting to pounce. The air was thick with the scent of decay and mold, and the sound of rustling leaves and distant whispers made me feel as if I was not alone. As I explored the dark and eerie interior of the house, I couldn't help but feel as if I was stepping into a nightmare. The peeling wallpaper and rotting floorboards added to the sense of dread, and the only light came from the occasional flash of lightning that illuminated the shadows. I left the haunted house feeling as if I had been transported to another world, a world of darkness and fear.
Example Essay 3: "A Day at the Beach"
The sun was blazing down on the white sand and turquoise waters of the beach as I settled onto my towel and let the warm breeze wash over me. The sound of crashing waves and seagulls filled the air, and the salty smell of the ocean mingled with the sweet scent of coconut oil and sunscreen. The water was crystal clear, and I could see schools of brightly colored fish darting in and out of the waves. As the day wore on, I built sandcastles with my nieces and nephews, went for a swim in the cool water, and soaked up the sun until my skin was golden brown. As the sun began to set and the sky turned fiery orange and pink, I knew that this was a day I would never forget.
Example Essay 4: "The City at Night"
The city comes alive at night, its streets bathed in the glow of neon lights and the hum of activity. The air is filled with the scent of roasted peanuts and hot dogs, and the sound of honking horns and chatter of people fills your ears. The towering skyscrapers loom above you, casting long shadows that stretch across the sidewalks. The city never sleeps, and you feel alive in its energy and vibrancy.
Example Essay 5: "My First Love"
The moment I laid eyes on her, I knew I was in love. Her eyes were like pools of emerald green, and her smile was like sunshine on a cloudy day. Her voice was soft and musical, and I could listen to her talk for hours. We spent every moment we could together, exploring the city, watching movies, and talking about everything and nothing at all. Even now, years later, I can still feel the warmth of her hand in mine and the thrill of our first kiss.
Example Essay 6: "A Winter Wonderland"
As I stepped outside into the winter wonderland, I was struck by the beauty of the snow-covered landscape. The trees were draped in a blanket of white, and the snow sparkled like diamonds in the sunlight. The air was cold and crisp, and my breath formed puffs of steam as I exhaled. I bundled up in my warmest coat and gloves and set out to explore the snowy wonderland, feeling like a child again.
Example Essay 7: "The Perfect Day"
The perfect day for me is one where the sun is shining, the birds are singing, and the world is filled with endless possibilities. I wake up early and savor a cup of hot coffee as I watch the sunrise from my front porch. Then, I spend the day exploring the great outdoors, hiking in the mountains, swimming in a crystal-clear lake, and soaking up the beauty of nature. In the evening, I enjoy a delicious meal with my loved ones, and we laugh and share stories until the stars come out.
Example Essay 8: "A Magical Place"
As I stepped through the door of the tiny bookstore, I felt as if I had been transported to a magical world. The shelves were lined with books of every size and color, and the air was thick with the scent of old paper and ink. The cozy armchairs and crackling fireplace invited me to curl up with a good book and get lost in a story. I spent hours exploring the aisles and discovering hidden treasures, feeling as if I had found a secret portal to another world.
Example Essay 9: "The Taste of Home"
The taste of my grandmother's cooking is something that will always hold a special place in my heart. Her homemade apple pie was the perfect combination of sweet and tangy, with a buttery crust that melted in my mouth. Her hearty beef stew warmed my soul on cold winter nights, and her homemade bread was the perfect accompaniment to any meal. Every bite was infused with love and care, and I can still taste the flavors of my childhood in every dish she made.
Example Essay 10: "The Seashore"
As I walked along the sandy shore, the sound of crashing waves filled my ears and the salty ocean air tickled my nose. The sun beat down on my skin, warming me from the inside out. I closed my eyes and listened to the seagulls calling overhead and the laughter of children playing in the distance. The water lapped at my toes, sending chills up my spine. It was the perfect day at the beach, and I never wanted it to end.
Example Essay 11: "The Concert"
The roar of the crowd and the pulsing beat of the music filled the arena, making my heart race with excitement. The lights flashed in time with the music, casting the performers in a rainbow of colors. The lead singer's voice soared through the air, and I felt as if I were transported to another world. The energy was electric, and I couldn't help but dance along with the crowd, lost in the music.
Example Essay 12: "Autumn Leaves"
The trees were ablaze with color, their leaves a riot of red, orange, and gold. The air was crisp and cool, and the sound of rustling leaves echoed through the quiet streets. The smell of wood smoke and pumpkin spice filled the air, and I felt a sense of peace and contentment wash over me. As I walked through the park, I kicked up piles of leaves and marveled at the beauty of the season.
Example Essay 13: "The Old House"
The old house was a thing of beauty, its weathered exterior and ivy-covered walls telling the story of years gone by. As I stepped inside, the creaking floorboards and musty smell of old books greeted me, transporting me back in time. The rooms were filled with antique furniture and intricate wallpaper, and the sunlight streaming through the dusty windows cast a warm glow over everything. I felt as if I were a character in a novel, exploring the secrets of this forgotten place.
Example Essay 14: "The First Snowfall"
As I looked out the window, I saw the first snowflakes of the season drifting down from the sky. The world outside was transformed, the trees and buildings dusted with a layer of pristine white. The air was cold and crisp, and the sound of snow crunching underfoot was a satisfying crunch. I couldn't help but smile as I stepped outside, feeling the snowflakes land on my cheeks and melt against my skin.
Example Essay 15: "The Mountain"
As I hiked up the mountain, the air grew cooler and the scenery became more breathtaking with every step. The rugged landscape was dotted with trees and boulders, and the sound of rushing water filled the air. I paused to catch my breath and took in the panoramic view of the valley below, feeling small and insignificant in the face of such natural beauty. It was a humbling experience, and I felt grateful for the opportunity to witness it.
Example Essay 16: "The Market"
The market was a cacophony of sights, sounds, and smells. The vendors called out their wares in a dozen different languages, and the smell of spices and fresh produce mingled in the air. I wandered through the crowded stalls, admiring the handmade crafts and sampling the local delicacies. It was a feast for the senses, and I couldn't help but be swept up in the energy of it all.
Example Essay 17: "The Sunrise"
As the sun rose over the horizon, the sky was painted with hues of pink, orange, and gold. The world was quiet, and the only sound was the gentle lapping of the waves on the shore. I watched in awe as the sun slowly crept higher into the sky, casting its warm glow over everything in its path. It was a peaceful moment, and I felt a sense of renewal and hope for the day ahead.
Remember, when writing a descriptive essay, it's important to use sensory details to create a vivid picture in the reader's mind. These examples demonstrate how descriptive language can help to bring a place, experience, feeling, or season to life. Use these examples as inspiration for your writing and experiment with different techniques to find your unique style.
In conclusion, the art of crafting a compelling descriptive essay lies in harnessing sensory details and vivid language to immerse readers in your narrative. Constant practice and experimentation with various literary techniques will help refine your unique style.
To further boost your writing skills, consider leveraging the power of AI tools like Jenni.ai . This advanced writing assistant provides features such as AI Autocomplete, In-text Citations, and Paraphrase & Rewrite, effectively enhancing your writing process. With global acclaim, Jenni.ai accelerates your writing speed, offers plagiarism checks, and caters to a broad spectrum of writing needs.
In essence, combining your creativity with potent AI assistance can elevate your writing quality, efficiency, and overall experience, ultimately taking your descriptive essay skills to the next level.
Try Jenni for free today
Create your first piece of content with Jenni today and never look back
Summer Deal! Top-rated Essay Writers Online! Get 50% OFF On Your First Essay Order!
Your 50% Off + Real Help Await!
Skip the Bots, Talk to Us
Have us text you Estimated wait time: about 2 minutes
Have us call you Estimated wait time: about 5 minutes
Chat with support Estimated wait time: about 3 minutes
Email us The current response time is 6 hours
Have us text you
Estimated wait time: about 2 minutes
By clicking "Text me" you agree to our terms and privacy policy .
We will contact you shortly!
Have us call you
Estimated wait time: about 5 minutes
By clicking "Call me" you agree to our terms and privacy policy .
The current response time is 6 hours
Please reach out to us at:
Descriptive Essay Writing
Descriptive Essay Examples

Amazing Descriptive Essay Examples for Your Help
Published on: Jun 21, 2023
Last updated on: Dec 1, 2023
People also read
Best Descriptive Essay Topics to Inspire Your Writing
Writing a Descriptive Essay Outline - Tips & Examples
Descriptive Essay: Definition, Tips & Examples
Share this article
Descriptive essays are very commonly assigned essays. This type of essay enhances students' writing skills and allows them to think critically.
A descriptive essay is often referred to as the parent essay type. Other essays like argumentative essays, narrative essays, and expository essays fall into descriptive essays. Also, this essay helps the student enhance their ability to imagine the whole scene in mind by appealing senses.
It is assigned to high school students and all other students at different academic levels. Students make use of the human senses like touch, smell, etc., to make the descriptive essay more engaging for the readers.
On This Page On This Page -->
Examples make it easy for readers to understand things in a better way. Also, in a descriptive essay, different types of descriptions can be discussed. 
Here are some amazing examples of a descriptive essay to make the concept easier for you. 
Descriptive Essay Example 5 Paragraph
5 paragraphs essay writing format is the most common method of composing an essay. This format has 5 paragraphs in total. The sequence of the paragraphs is as follows;
Introduction
Body Paragraph 1
Body Paragraph 2 
Body Paragraph 3
Conclusion 
Following is an example of a descriptive essay written using the famous 5 paragraph method. 
5 Paragraph Descriptive Essay
Get More Examples From Our AI Essay Writer
Descriptive Essay Example About A Person
Descriptive essays are the best option when it comes to describing and writing about a person.  A descriptive essay is written using the five human senses. It helps in creating a vivid image in the reader's mind and understanding what the writer is trying to convey. 
Here is one of the best descriptive essay examples about a person. Read it thoroughly and try to understand how a good descriptive essay is written on someone's personality.
Descriptive Essay Example About a Person
Descriptive Essay Example About A Place
If you have visited a good holiday spot or any other place and want to let your friends know about it. A descriptive essay can help you explain every detail and moment you had at that place. 
Here is one of the good descriptive essay examples about a place. Use it as a sample and learn how you can write such an essay. 
Tough Essay Due? Hire Tough Writers!
Descriptive Essay Example for Grade 6
Descriptive essays are frequently assigned to school students. This type of essay helps the students enhance their writing skills and helps them see things in a more analytical way.
If you are a 6 grader and looking for a good descriptive essay example, you are in the right place.  
Descriptive Essay Example for Grade 7
Here is one of the best descriptive essay examples for grade 7. 
Descriptive Essay Example for Grade 8
If you are looking for some amazing descriptive essay examples for grade 8, you have already found one. Look at the given example and see what a well-written descriptive essay looks like. 
Descriptive Essay Example for Grade 10
Essay writing is an inevitable part of a student's academic life . No matter your grade, you will get to write some sort of essay at least once. 
Here is an example of a descriptive essay writing for grade10. If you are also a student of this grade, this example might help you to complete your assignment.
Descriptive Essay Example for Grade 12
If you are a senior student and looking for some essay examples, you are exactly where you should be. 
Use the below-mentioned example and learn how to write a good essay according to the instructions given to you. 
Descriptive Essay Example College
Descriptive essays are a great way to teach students how they can become better writers. Writing a descriptive essay encourages them to see the world more analytically.
Below is an example that will help you and make your writing process easy.
College Descriptive Essay Example
Descriptive Essay Example for University
Descriptive essays are assigned to students at all academic levels. University students are also assigned descriptive essay writing assignments. As they are students of higher educational levels, they are often given a bit of difficult and more descriptive topics. 
See the example below and know what a descriptive essay at the university level looks like. 
Short Descriptive Essay Example
Every time a descriptive essay isn't written in detail. It depends on the topic of how long the essay will be.  
For instance, look at one of the short descriptive essay examples given below. See how the writer has conveyed the concept in a composed way. 
Objective Descriptive Essay Example
When writing an objective description essay, you focus on describing the object without conveying your emotions, feelings, or personal reactions. The writer uses sight, sound, or touch for readers' minds to bring life into pictures that were painted by words.
Here is an example that you can use for your help. 
Narrative and Descriptive Essay Example
A narrative descriptive essay can be a great way to share your experiences with others. It is a story that teaches a lesson you have learned. The following is an example of a perfect narrative descriptive essay to help you get started.
Paper Due? Why Suffer? That's our Job!
How to Start a Descriptive Essay? - Example
If you don't know how to start your descriptive essay, check this example and create a perfect one. 
How to Start a Descriptive Essay - Example
Subjective Descriptive Essay Example
It is a common concept that a descriptive essay revolves around one subject. Be it a place, person, event, or any other object you can think of. 
Following is one of the subjective descriptive, easy examples. Use it as a guide to writing an effective descriptive essay yourself. 
Writing a descriptive essay is a time-consuming yet tricky task. It needs some very strong writing, analytical, and critical thinking skills. Also, this is a type of essay that a student can not avoid and bypass. 
But if you think wisely, work smart, and stay calm, you can get over it easily. Learn how to write a descriptive essay from a short guide given below. 
How to Write a Descriptive Essay?
A writer writes a descriptive essay from their knowledge and imaginative mind. In this essay, the writer describes what he has seen or experienced, or ever heard from someone. For a descriptive essay, it is important to stay focused on one point. Also, the writer should use figurative language so that the reader can imagine the situation in mind. 
The following are some very basic yet important steps that can help you write an amazing descriptive essay easily. 
For a descriptive essay, you must choose a vast topic to allow you to express yourself freely. Also, make sure that the descriptive essay topic you choose is not overdone. An overdone will not grab the attention of your intended audience. 
Create a Strong Thesis Statement
A thesis statement is the essence of any academic writing. When you select the descriptive essay topic, then you create a strong thesis statement for your essay.  
A thesis statement is a sentence or two that explains the whole idea of your essay to the reader. It is stated in the introductory paragraph of the essay. The word choice for creating the thesis statement must be very expressive, composed, and meaningful. Also, use vivid language for the thesis statement.  
Collect the Necessary Information
Once you have created the thesis statement and are done writing your essay introduction . Now, it's time to move toward the body paragraphs. 
Collect all necessary information related to your topic. You would be adding this information to your essay to support your thesis statement. Make sure that you collect information from authentic sources. 
To enhance your essay, make use of some adjectives and adverbs. To make your descriptive essay more vivid, try to incorporate sensory details like touch, taste, sight, and smell.
Create a Descriptive Essay Outline
An outline is yet another necessary element of your college essay. By reading the descriptive essay outline , the reader feels a sense of logic and a guide for the essay. 
In the outline, you need to write an introduction, thesis statement, body paragraphs and end up with a formal conclusion.
Proofreading is a simple procedure in which the writer revises the written essay. This is done in order to rectify the document for any kind of spelling or grammatical mistakes. Thus, proofreading makes high-quality content and gives a professional touch to it. 
You might be uncertain about writing a good enough descriptive essay and impress your teacher. However, it is very common, so you do not need to stress out. 
Hit us up at CollegeEssay.org and get an essay written by our professional descriptive essay writers. We aim to facilitate the students in every way possible and ease their stress. Get in touch with our customer support team, and they will take care of all your queries related to your writing. 
You can always enhance your writing skills by leveraging the power of our AI essay writing tools .
Place your order now and let all your stress go away in a blink! 
Barbara P (Literature)
Barbara is a highly educated and qualified author with a Ph.D. in public health from an Ivy League university. She has spent a significant amount of time working in the medical field, conducting a thorough study on a variety of health issues. Her work has been published in several major publications.
Paper Due? Why Suffer? That's our Job!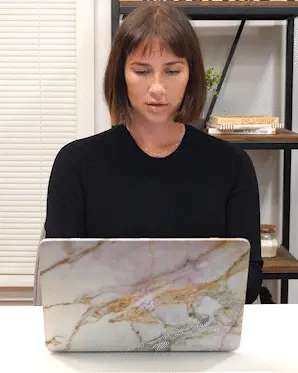 Keep reading
Join our mailing list for discount & offers
Privacy Policy
Cookies Policy
Terms of Use
Refunds & Cancellations
Our Guarantees
Affiliate Program
Referral Program
AI Essay Writer
Disclaimer: Our website content is sometimes created using AI but is reviewed and verified by our experienced team of editors. All client orders are completed by our team of highly qualified human writers. The essays and papers provided by us are not to be used for submission but rather as learning models only.
Subscribed successfully!

Email Address Already Exists!
Please Enter Valid Email!
Do My Assignment
Pay For Essay
College Paper
Our writers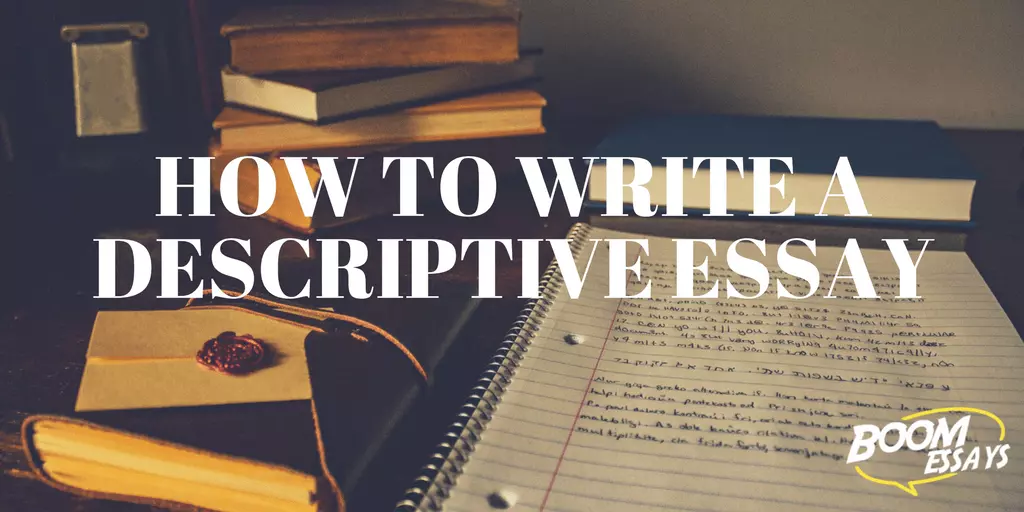 Posted: 29 May, 2017
Descriptive Essay: How-To, Structure, Examples, Topics
A descriptive essay can seem boring at first glance, but they're the essays that you can really be creative with. Here's how to plan and write an essay that will get you top marks.
Table Of Contents
What is Descriptive Essay?
Descriptive essay structure, how to write descriptive essay, descriptive essay topics, descriptive essay examples.
A descriptive essay is an essay where you describe a topic in detail. It could be an event, a person, or an idea. Your task is to bring in all the senses to describe it, in order to paint as vivid a picture as possible.
Descriptive essays can vary, depending on what you're describing. This essay structure can help you describe most things, though, thoroughly and easily.
Introduction: Introduce the topic you're describing, and give a quick over view of what it is.
Thesis statement: This is where you'll outline your description of the topic. You'll go into more detail in the main body.
Main body: This can be taken by three separate paragraphs. The first paragraph can focus on a detailed description of the topic itself. The second will cover the environment surrounding the topic. Finally, the third topic will focus on a sensual and emotive description, which covers how the topic affects those interacting with it.
Conclusion: this will draw all your points together, without introducing anything new.
First, look into the topic you've been given. At first, it may seem quite dry, but you can broaden the idea with some creative writing.
Gather any evidence you plan to use. Descriptive essays don't require as much research as others, but you'll still need to back up your points.
Write an outline, using the example above. Write in bullet points, and lay out what you're going to say.
Write your essay. You can fill in the blanks on your outline, and you'll find that it's much easier to write using this method.
Proofread and edit. Before you hand it in, give your essay a read through for any errors you've made.
A descriptive essay can be used to describe almost anything. It could be very personal, or a more abstract idea. For example, you could be asked to write about the most embarrassing moment of your life, or the idea of travel. It's up to you to make the topic engaging for the reader.
If you want some practice, here are some topics you can try writing about:
Describe what it's like living in another country.
Describe the idea of freedom.
Describe a normal day at your school.
These ideas will help you see how a descriptive essay is put together. Try being creative with them, and really delve into what these ideas could mean for the reader.
With this information, you can now write an excellent descriptive essay. With a little practice, you'll really get into what a topic is about, and how it's relevant to your reader. Have a practice and improve your writing skills.
Have a language expert improve your writing
Run a free plagiarism check in 10 minutes, generate accurate citations for free.
Knowledge Base
How to write a descriptive essay | Example & tips
How to Write a Descriptive Essay | Example & Tips
Published on July 30, 2020 by Jack Caulfield . Revised on August 14, 2023.
A descriptive essay gives a vivid, detailed description of something—generally a place or object, but possibly something more abstract like an emotion. This type of essay , like the narrative essay , is more creative than most academic writing .
Table of contents
Descriptive essay topics, tips for writing descriptively, descriptive essay example, other interesting articles, frequently asked questions about descriptive essays.
When you are assigned a descriptive essay, you'll normally be given a specific prompt or choice of prompts. They will often ask you to describe something from your own experience.
Describe a place you love to spend time in.
Describe an object that has sentimental value for you.
You might also be asked to describe something outside your own experience, in which case you'll have to use your imagination.
Describe the experience of a soldier in the trenches of World War I.
Describe what it might be like to live on another planet.
Sometimes you'll be asked to describe something more abstract, like an emotion.
If you're not given a specific prompt, try to think of something you feel confident describing in detail. Think of objects and places you know well, that provoke specific feelings or sensations, and that you can describe in an interesting way.
Prevent plagiarism. Run a free check.
The key to writing an effective descriptive essay is to find ways of bringing your subject to life for the reader. You're not limited to providing a literal description as you would be in more formal essay types.
Make use of figurative language, sensory details, and strong word choices to create a memorable description.
Use figurative language
Figurative language consists of devices like metaphor and simile that use words in non-literal ways to create a memorable effect. This is essential in a descriptive essay; it's what gives your writing its creative edge and makes your description unique.
Take the following description of a park.
This tells us something about the place, but it's a bit too literal and not likely to be memorable.
If we want to make the description more likely to stick in the reader's mind, we can use some figurative language.
Here we have used a simile to compare the park to a face and the trees to facial hair. This is memorable because it's not what the reader expects; it makes them look at the park from a different angle.
You don't have to fill every sentence with figurative language, but using these devices in an original way at various points throughout your essay will keep the reader engaged and convey your unique perspective on your subject.
Use your senses
Another key aspect of descriptive writing is the use of sensory details. This means referring not only to what something looks like, but also to smell, sound, touch, and taste.
Obviously not all senses will apply to every subject, but it's always a good idea to explore what's interesting about your subject beyond just what it looks like.
Even when your subject is more abstract, you might find a way to incorporate the senses more metaphorically, as in this descriptive essay about fear.
Choose the right words
Writing descriptively involves choosing your words carefully. The use of effective adjectives is important, but so is your choice of adverbs , verbs , and even nouns.
It's easy to end up using clichéd phrases—"cold as ice," "free as a bird"—but try to reflect further and make more precise, original word choices. Clichés provide conventional ways of describing things, but they don't tell the reader anything about your unique perspective on what you're describing.
Try looking over your sentences to find places where a different word would convey your impression more precisely or vividly. Using a thesaurus can help you find alternative word choices.
My cat runs across the garden quickly and jumps onto the fence to watch it from above.
My cat crosses the garden nimbly and leaps onto the fence to survey it from above.
However, exercise care in your choices; don't just look for the most impressive-looking synonym you can find for every word. Overuse of a thesaurus can result in ridiculous sentences like this one:
My feline perambulates the allotment proficiently and capers atop the palisade to regard it from aloft.
An example of a short descriptive essay, written in response to the prompt "Describe a place you love to spend time in," is shown below.
Hover over different parts of the text to see how a descriptive essay works.
On Sunday afternoons I like to spend my time in the garden behind my house. The garden is narrow but long, a corridor of green extending from the back of the house, and I sit on a lawn chair at the far end to read and relax. I am in my small peaceful paradise: the shade of the tree, the feel of the grass on my feet, the gentle activity of the fish in the pond beside me.
My cat crosses the garden nimbly and leaps onto the fence to survey it from above. From his perch he can watch over his little kingdom and keep an eye on the neighbours. He does this until the barking of next door's dog scares him from his post and he bolts for the cat flap to govern from the safety of the kitchen.
With that, I am left alone with the fish, whose whole world is the pond by my feet. The fish explore the pond every day as if for the first time, prodding and inspecting every stone. I sometimes feel the same about sitting here in the garden; I know the place better than anyone, but whenever I return I still feel compelled to pay attention to all its details and novelties—a new bird perched in the tree, the growth of the grass, and the movement of the insects it shelters…
Sitting out in the garden, I feel serene. I feel at home. And yet I always feel there is more to discover. The bounds of my garden may be small, but there is a whole world contained within it, and it is one I will never get tired of inhabiting.
If you want to know more about AI tools , college essays , or fallacies make sure to check out some of our other articles with explanations and examples or go directly to our tools!
Ad hominem fallacy
Post hoc fallacy
Appeal to authority fallacy
False cause fallacy
Sunk cost fallacy
College essays
Choosing Essay Topic
Write a College Essay
Write a Diversity Essay
College Essay Format & Structure
Comparing and Contrasting in an Essay
 (AI) Tools
Grammar Checker
Paraphrasing Tool
Text Summarizer
AI Detector
Plagiarism Checker
Citation Generator
Receive feedback on language, structure, and formatting
Professional editors proofread and edit your paper by focusing on:
Academic style
Vague sentences
Style consistency
See an example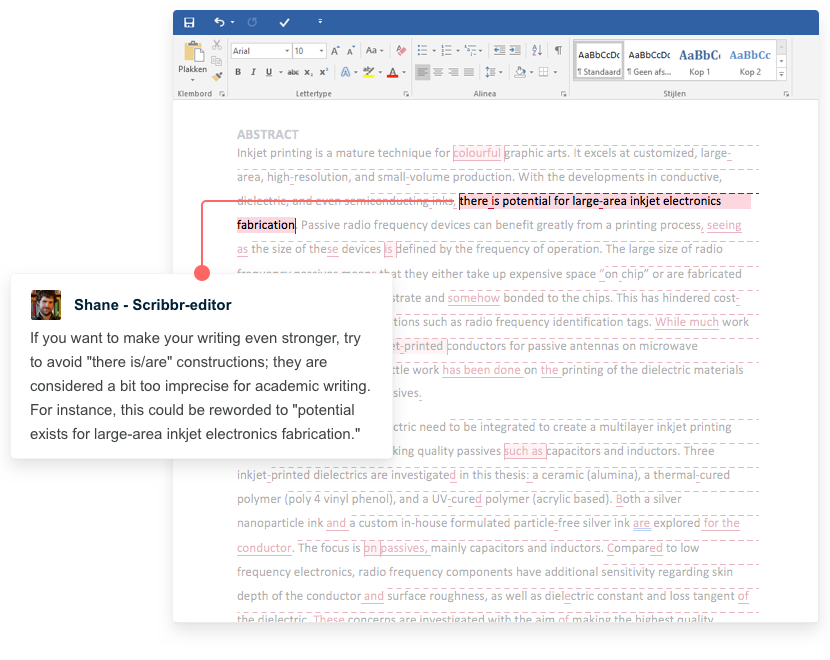 The key difference is that a narrative essay is designed to tell a complete story, while a descriptive essay is meant to convey an intense description of a particular place, object, or concept.
Narrative and descriptive essays both allow you to write more personally and creatively than other kinds of essays , and similar writing skills can apply to both.
If you're not given a specific prompt for your descriptive essay , think about places and objects you know well, that you can think of interesting ways to describe, or that have strong personal significance for you.
The best kind of object for a descriptive essay is one specific enough that you can describe its particular features in detail—don't choose something too vague or general.
Cite this Scribbr article
If you want to cite this source, you can copy and paste the citation or click the "Cite this Scribbr article" button to automatically add the citation to our free Citation Generator.
Caulfield, J. (2023, August 14). How to Write a Descriptive Essay | Example & Tips. Scribbr. Retrieved December 5, 2023, from https://www.scribbr.com/academic-essay/descriptive-essay/
Is this article helpful?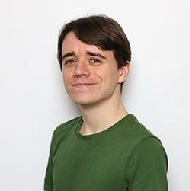 Jack Caulfield
Other students also liked, how to write a narrative essay | example & tips, how to write a literary analysis essay | a step-by-step guide, how to write an expository essay, what is your plagiarism score.
Descriptive Essay
Descriptive Essay Examples
Last updated on: Nov 20, 2023
Descriptive Essay Examples - 8 Examples To Help You Write Better
By: Cathy A.
10 min read
Reviewed By: Rylee W.
Published on: Dec 31, 2019
Do you need some good descriptive essay samples to understand how these essays work? We are here to help you write a descriptive essay with remarkable success!
So stay with us to learn the basics with the help of some great descriptive essay examples.
On this Page
What is a Descriptive Essay?
A descriptive essay describes and gives sensory details about a person, place, event, or thing in an in-depth and detailed manner. It is different from writing a narrative essay.
The aim of descriptive essay writing is to make the reader feel and see a certain thing, place, or person from your perspective. Your readers may have different points of view about the topic, your job is to make them see what you feel and believe.
These types of descriptions are often found in the literature; novels and dramas, where the writer constricts the whole scene through his or her words.
Ever noticed how you feel like actually seeing the character from a novel in your mind? Or a place? This is the power of a descriptive narrative.
What is the Aim of Descriptive Writing?
The sole aim of a descriptive essay writer is to draw a realistic and actual picture in front of the reader. These essays are a part of high school and college level and students.
Teachers give this type of descriptive writing task to students for developing the students' skills of describing and explaining something in a detailed manner.
This skill is quite helpful in professional life as the students will know how to analyze something in detail and by considering its different angles.
While writing a descriptive essay can be a fun and enriching experience. Describing your emotions and feelings and dealing with a sensitive topic can be a challenging and daunting task. However, with practice, you can do it successfully.
Good Descriptive Essay Examples
It is not an easy task to write a descriptive essay at first attempt. This is why many students turn to the examples of a descriptive essay to understand its structure and content.
Samples and examples are great to help the students understand how to write certain types of essays. Every essay and assignment is different and, therefore, to score well, you need to be mindful of the content that you add to them.
Effective descriptive essay writing is more about describing different aspects and traits of the chosen subject and the type of feelings they inspire. Commonly, these types of essays describe a particular person, an event, a place, or an emotion with the aim to make the reader feel your way.
Descriptive essay example for grade 6
Descriptive essay example college
Descriptive essay example for university
Don't give up! Continue reading to explore more amazing examples
Descriptive Essay Example about a Person
Writing about a person is probably the first choice of many students. They like to describe their parents, especially siblings, best friends, and teachers in their essays. However, when you choose to write about a person, it is better that you write about someone who you know.
Descriptive Essay Example about a Person (PDF)
Descriptive Essay Example about an Event
As humans, we come across a number of events and happenings. From casual friends get together to very formal weddings and parties, each one of us has something to talk about.
The descriptive essays about events describe the event, how the writer felt about it along the surrounding details.
Just like we say, a descriptive essay 'describes' the topic. In the case of descriptive essay examples about an event, the details will include the kind of event, the level of excitement of the writer, the surroundings, and an overall feeling.
Descriptive Essay Example about an Event (PDF)
Descriptive Essay Example About a Place
Describing a place that you visited in your summer holidays is quite an enjoyable experience. It is like you are visiting the same place again and having the same feelings.
When describing your favorite place in an essay, use vivid language. You can describe the details like the weather of the place, the main place that you visited, the kind of feeling you had.
Descriptive Essay Example about a Place (PDF)
Descriptive Essay Example about Emotions
Describing emotions and feelings is difficult.
Memories, emotions, and feelings are abstract and, therefore, explaining them is not easy. They cannot be explained independently, as you can explain a place or event.
A descriptive essay about emotions includes an event and the feelings associated with it. These could be feelings of sadness, anxiousness, confusion, surprise, and happiness.
Whatever emotions you describe, you can use related adjectives and adverbs to describe them.
Descriptive Essay Example about Emotions (PDF)
Descriptive Essay Example About a Visit
A visit to a doctor, a visit to a zoo, and your first visit to a museum, all make excellent descriptive essay topics.
If you go somewhere for the first time, it is natural to have a plethora of feelings and emotions. These could be feelings of joy and even fear.
Descriptive Essay Example about a Visit (PDF)
Paper Due? Why Suffer? That's our Job!
Descriptive Essay Outline
Like every essay sample, a descriptive essay has an outline and format. The essay follows the traditional essay structure and includes:
1. An Introductory Paragraph
The first paragraph of an essay is the introduction and it usually sets the mood for the entire essay.
A good descriptive essay has a strong opening. It introduces the reader to the main topic and what the essay will be about. However, these details are brief and introduce the main topic only.
Some students think that adding more details in this section will add value to their work. Wrong. It will only minimize their chances of expanding the topic in the main paragraphs and leave them with fewer details.
2. Thesis Statement
A thesis statement tells the reader about the thesis question, based on the topic, and the writer's claim and main argument. It is written after the introduction and before the main paragraphs.
A thesis statement is written at the end of the introduction, it is mainly a single sentence that describes the essay objective.
3. Body Paragraphs
The body paragraphs take more than half of the entire essay and include all the main claims and arguments of the essay. Generally, it has three paragraphs but depends on the topic and its scope. Some topics may not have much to write about while others may have a wide scope and material.
However, if you feel that your topic does not have much room for expansion, do not try to drag it. It will only ruin its essence and overall feel.
4. Conclusion
A solid closing means a solid essay.
Some students think that because it is a closing paragraph, it requires less focus and is less important. But it is not the case. A clumsy conclusion will leave a bad impression and all your hard work may go to waste.
But, a conclusion is also not a place for new ideas. Stay brief and to the point.
To learn more about descriptive essay structure, you can watch this helpful video
Now that you know the basic outline, you can learn how to write a descriptive essay by visiting our blog and working with those tips and tricks.
Create captivating essays effortlessly!
Descriptive Essay Topics
Got inspired by the examples and looking to write your own essay? So select the topic of your choice from the list below and write a tempting essay…
The street I love to walk around in
Exploring the beauty of nature
The pleasing sounds of rain
The most meaningful experience I had in college
Exploring a hidden gem in my hometown
My favorite book character
A day spent in my dream destination
Memories of various festivals I have celebrated
My favorite food that always brings back memories
These are some
The beauty of the rising sun in winter
Choosing a Topic for your Essay
Choosing a topic for your descriptive essay can be difficult and challenging. The reason is there are so many things to write about like
Relationships
Favorite place
Experiences
Things
Scenarios and many more.
All of these subjects make great descriptive essay topics. Some quick tips to help you choose a great descriptive essay topic include:
Choose a topic that interests you
Choose a topic with a good scope
Choose something that inspires you emotionally
Choose a topic that appeals to all five or at least one to two senses
Choose the topic according to your audience
Choose a topic that is interesting and will keep your readers glued and engaged
For interesting essay topics and ideas, visit our blog and get 100+ descriptive essay topics to choose from.
Tough Essay Due? Hire Tough Writers!
Elements of a Great Descriptive Essay
Great essays are based on elements relevant to the main topic and explain it in detail. Just like other types of essays, descriptive essays are specifically based on describing the main topic. You can do this by using figurative language and words that appeal to the five senses like touch, taste, sight, etc. of the readers.
Some core elements include:
Choosing a specific subject:
Choosing the right and appealing subject is essential for a good descriptive essay. Research and make a list of the topics that interest you and see which one you could use for your essay. make sure that you know how to work on that topic before finalizing it.
You cannot write about everything. No matter how many details there are, you have to choose the most dominant ones and stick to them closely.
Once you have chosen the details and organize them in chronological order. This step is especially important if you are talking about an event because then you have to add details related to the event.
Use Descriptive Language:
Descriptive and figurative language is a must if you want to draw a clear picture in front of your readers. Adjectives and adverbs, similes and metaphors, and comparisons are some techniques that you could use to compose your descriptive essay.
Use Appropriate Language:
Relevant language will help you in presenting the information in a coherent and simple manner. The topic of your essay will decide the kind of language that you will use in your essay.
Dragging the essay will do no good for your essay. Writing an engaging essay is essential for successful descriptive essay writing. Coherent, relevant, and engaging facts will add credibility and a natural flair to your essay.
Not sure if you could write an impressive and engaging descriptive essay?
5StarEssays.com is here to help you write an essay . With us, you get high-quality, affordable, and timely help. Our quality assurance is rigid and we make sure all the spelling and grammar checking is done before final submission.
Get in touch with us today and order your essay. Or give our AI essay typer a try to get an essay generated within just 90 seconds!
Frequently Asked Questions
How many paragraphs are in a descriptive essay.
Like any other essay, a descriptive essay also must have at least five paragraphs. The number of paragraphs could increase, based on the scope and need of the topic.
How can I write a good descriptive essay?
Writing a good descriptive essay requires vivid and detailed descriptions, creating an experience for the reader. To do this, it's important to use clear language that creates images in the reader's mind.
Additionally, using sensory details can help engage the reader and make them feel as if they are partaking in the experience described.
What are some examples of things you could describe in a descriptive essay?
Examples of things you could describe in a descriptive essay include a location, person, object, or event. Each of these should be explored in detail to help the reader form an accurate mental image.
Finance Essay, Education
Cathy has been been working as an author on our platform for over five years now. She has a Masters degree in mass communication and is well-versed in the art of writing. Cathy is a professional who takes her work seriously and is widely appreciated by clients for her excellent writing skills.
Was This Blog Helpful?
Keep reading.
Interesting Descriptive Essay Topics Recommended by Experts
How To Write An Impactful Descriptive Essay?
People Also Read
how to write an editorial
500 word essay
how to write a research methodology
how to write a literature review
classification essay topics
Burdened With Assignments?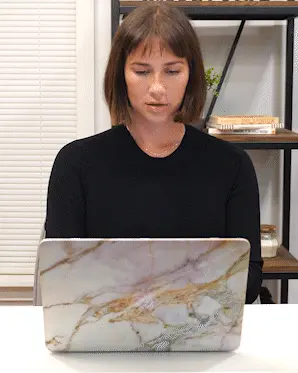 Advertisement
© 2023 - All rights reserved
Homework Services: Essay Topics Generator
2000+ SATISFIED STUDENTS
95% Satisfaction RATE
30 Days Money-back GUARANTEE
95% Success RATE

Privacy Policy | Terms & Conditions | Contact Us
© 2023 5StarEssays.com. All rights reserved.
LOGIN TO YOUR ACCOUNT
SIGN UP TO YOUR ACCOUNT
Your phone no.
Password Password must be minimum 8 characters.
Confirm Password
I have read Privacy Policy and agree to the Terms and Conditions .
SIGN UP Processing...
FORGOT PASSWORD
You ever read a really good travel essay? It makes you believe that you are there with the writer, it paints a vivid picture. This is because the essay is so descriptive, that it appeals to our senses. As a result, our brain starts imagining it. Let's learn more about a descriptive essay.
Suggested Videos
What is a descriptive essay.
Our brain is so powerful that it can easily imagine scenarios and make use of our senses. The job of such an essay is to appeal to our senses in a way that it creates an image in our minds. Hence a descriptive essay plays with at least one of our five senses (touch, smell, taste, hearing, sight).
In other words, the description of the person, place or thing in an essay should be really vivid. This means it after reading the essay, the reader should be left feeling like they actually know the person, have held the object or have visited the place.
In the light of the above-mentioned things, it is comfortable to say that a descriptive essay provides for artistic freedom. For example, assume you're writing about a house.
Instead of simply stating that the house was beautiful, you should talk about the color of the house, the garden in front of it i.e. all the details about the house. In that way, the readers would be able to imagine the house because of a nicely written essay.
Contents of a Descriptive Essay
As it is with most of the written forms of English literature, the basic structure of a descriptive essay also comprises of an introduction, a body, and the conclusion.
The introduction of a descriptive essay should be interesting enough to catch a reader's attention. The introduction should be all about creating a base or a background for the person, place or thing you're going to describe in your essay.
Next, the main body of a descriptive essay should appeal to the reader's senses. This includes unfolding the information by creating images in the reader's mind. A trick to achieving this is to explain how the subject about which you're writing in your descriptive essay, appeals to your senses.
Lastly, the conclusion should summarize the whole essay. Along with again going over the main details about the essay's subject, you should end the essay in a way that it gives a sense of completion.
How to Write a Descriptive Essay?
Before starting off with a descriptive essay, thinking about the subject in detail will be your best bet. Just take some time off and imagine about the subject. This means to imagine how the subject appeals to your senses- how does it smell, looks like and so on.
Further, if the subject is related to a past experience think about how it felt or your experience with the subject. Next, express all of these on the paper right in front of you. You can also take some time to think about how you want your essay to unfold. Lastly, a revision of the essay provides a great opportunity for improvements and small tweaks. Remember that a descriptive essay is all about teasing the reader's senses.
A Solved Example For You
Q:   A descriptive essay should:
Narrate a story.
Appeal to the reader's senses.
Present an argument
None of the above
Ans:   The correct option is 'B'. A descriptive essay should appeal to the reader's senses in such a way that the reader feels at one with the subject of the essay.
Non-Classified or Display Advertisements
Diary Entry
Story: Characters
Which class are you in?
Download the App
Useful Links
How to write a Descriptive Essay? With Outline & Examples
Are you a newbie to descriptive essay? Searching for expert guide on "how to write a descriptive essay"? Wants to have the best of all? Want to be safe from the pitfalls? Are you really worried about writing the best of all? Do not worry! We got this for you. Continue reading this if you want answers to all of these.
An academic career always require writing a good descriptive essay. This essay is considered good when the details provided are vivid and introduce some sensory information to "show" the readers rather than "tell" them. Still wondering what is a description essay and how to write a descriptive essay? Keep on reading as we are about to delve into this in some detail below.
Table of Contents
What Is A Descriptive Essay?
Such an essay is described as an essay which gives details of an event, person,place, etc., using figurative language and sensory information. After reading a descriptive essay, the audience clearly understands the topic, having a bit of detail about what the writer has written, Such as Writing a descriptive essay about a place. But remember, figurative, vivid and sensory details play the most crucial role in such an essay.
Examples of descriptions
Examples of description are:
Travelogues
Research articles etc.
What Is The Purpose Of A Descriptive Essay?
The purpose of any descriptive essay is to describe something first of all. However, a descriptive essay tends to give a clear cut picture to the audience so that they walk away after reading the essay like watching something and feeling them through their own senses.
It helps to improve vocabulary. Such as; When a person write such an essay, he must refer to some tools and techniques for writing good description such as Grammarly, meanings, synonyms, punctuation etc. This will help him form strong basis for error free writing in other forms of writings too and not just the descriptive. Hence, it proves to be effective.
This will help him form strong basis for error free writing in other forms of writings too and not just the descriptive. Hence, it proves to be effective.
How To Write A Descriptive Essay?
in the start, there are some steps that needs to be followed properly to make an essay longer with words. Such steps are as follows:
Select an essay topic of your choice
Organize the information.
Brainstorm ideas
Choose a person, place or event to describe
Select tone or emotion
Listing sensory details to add
Let's discuss these in a brief detail now. Here you go:
Pick a particular point at the start. It is crucial to choose the motivation behind the paper before you start illustrating or composing. For example, it could be proper to sum up your primary thought in a proposition explanation. In these papers, your focus should be less about your perspective and more about highlighting the data that should establish the prevailing connection in your reader's brain.
The best papers are with detail—names, times, fundamental qualities, foundation data, and tactile data that can help embed your central matters in your scholar's brain. Gather these subtleties, and afterward, use note cards to bunch them into explicit classes of data that you can pull up on a case-to-case basis.
Brainstorm Ideas
Brainstorming is the art of mind mapping ideas and information in imagination and jotting these ideas down if necessary. The experts' advice is to jot these ideas down because when there are lots of them, they can't be remembered all at the same time when you will be adding them into the original essay.
Choose A Person, Place Or Event To Describe
Choose one in the list. One good option is to write an introduction paragraph about a person you admire the most. It could be anyone; parents, instructor, first love, the person you hate the most, and many more including the fictional personalities in movies, books, novels, etc. But, before writing, you have to make sure that lots of information and ideas are in mind about that person so as to complete the requirements of the word count too. And not just the word count, but overall a small description would not work well
One have to be brief while writing such a long essay because it is not just about describing, it is about showing what you feel.
Likewise, second good option is to write about a place. It can be any place either you have visited or you just want to describe it because you love it or hate it. Such as Bermuda triangle, a good vocational spot, the most haunted place etc. Make sure to use enough sensory details to sound good. You can also describe an object likewise.
An event can also be described based on either personal experience or just a historical or generic event. Such as, your visit to a mall, World War II, the speech of a renowned personality, the scene at the station after a bomb blast etc.
Select Tone Or Emotion
A tone of an essay is the main thing you need to consider. This will make your essay the best or the worst. Hence, while choosing a tone for your essay, make sure you give consideration to it from every angle. A good tone is the one which is friendly, connecting and well established throughout the essay.
Likewise, the emotions you use in the essay matter a lot. This connects you with the audience or the readers. Emotions such as happiness, sadness, desire, rage etc., are used in an essay. Professional essay writers can also build the emotions to describe his own experience with the topic under discussion, Such as writing about descriptive essay about sadness, which describes the writer's emotion on that particular topic.
Listing Sensory Details To Add
Here comes the most important part of this essay. After done with the above initial steps, now is the time to plan for sensory details to be integrated into the essay. It could take the same form as that of the brainstorming ideas. Make a list of these details about the topic.
By drafting, we mean the rough essay that resembles the same original essay you will finalize at the end of the process. Rough drafting help purify choices and the essay itself. While rough drafting, never think of an idea as silly and do not stop. Keep going and add every bit of an idea that you have brainstormed.
This draft may contain lots of errors and mistakes but it will help you write the final draft free of these thingies. Hence, draft the essay before a final write-up and do consider reviewing it twice before moving ahead with your final draft to help minimize errors and purify ideas.
How to write a descriptive essay introduction?
Introduction for this essay is an important part of the essay. It captures reader's attention, prepares them for the type of information they will get in the essay and also whets their appetite.
It is important that you introduce what your essay will be about in just a few sentences, this way people know whether or not they want to read it. This introduction should mention some key points in order to attract readers.
For example, if you are writing an essay about something you love or something that impacted your life, mention it in the introduction so people know it's coming up later on in the text.
A good opening sentence may be "I love ice cream" or "The event that changed my life was when my dad died"
How to write a conclusion for a descriptive essay?
The conclusion of a descriptive paper or essay is an opportunity to summarize what you've written and to provide a sense of closure for the reader.
When writing a conclusion for this essay, it is important to reiterate the main points of your paper. You should also summarize what you have learned from the experience and how you have grown as a person. Finally, wrap up by stating your opinion on whether or not you would do something similar again in the future.
Descriptive Essay Outline
The outline for descriptive essay is stated in here. It has the same basic structure of any essay i.e.
Introduction
However, it integrates many elements into its structure and the outline for it is as follows in the descriptive essay outline example.
Paragraph 1:
Introduction:
Hook statement
Background information with sensory details
Thesis statement with integrated details
Paragraph 2:
Topic sentence related to the paragraph
Detail description of the object, event or person integrating sensory details
Closing statement
Paragraph 3:
Topic sentence and transition from the previous paragraph
Paragraph 4:
Here you have to write a good descriptive essay conclusion summing all the essay. The best answer to how to end a descriptive essay is to state your opinion on whether or not you would do something similar again in the future.
Paragraph 5:
Summarize the whole discussion about the event, object or place.
Restate your thesis statement
Close with a clincher statement or a happy ending
Your engaging composition should be coordinated. For example, gathering your primary concerns into sole body paragraphs or passages, every one of which ought to be a sub-classes of your essay's principal theme.
This is a perfect descriptive outline example according to the topic. You can also check out more descriptive essay examples online to improve your writing.
Introduction of the essay
A decent start on a paragraph can be a guide for your whole piece. The best presentations start with a trick like a non-serious inquiry or a strong assertion. Then, after your surprise, give worldwide setting and blueprint questions that your paper will try to handle. Finally, your essay proclamation should come toward the finish of the presentation.
Each body passage should start with a topic sentence that secures the consideration of your readers and mentions to them what's in store from the section. Be just about as explicit as conceivable without overpowering the reader's mind with data. Exact models consistently establish a more incredible amount of a connection than speculations.
Concluding or Summarized Paragraph
Sum up the article in the finishing up section.
Your decision is the catch on the whole article.
Use it to repeat the primary thoughts you set up in the central section and contact back on critical subtleties from body passages.
Try not to utilize this passage to present groundbreaking thoughts fascinatingly.
On the off chance that you understand you actually have significant themes to incorporate, make another body passage.
Features Of Descriptive Writing
A descriptive writing has the following characteristics:
Use of colorful language
Integrating the senses
Making a clear impression
Let's discuss these in detail now:
A good description is the one having a stream and flowy transition from one ideas to another. Organize your writing starting from a good introduction leading its way through conclusion. Write a good introduction, starting from hook statement, adding background details and at its end the thesis statement of the essay.
The body paragraphs should be such that it displays all the details and requirements of the description adding sensory details into it as well.
Also, unnecessary and irrelevant details should be avoided to make sure there is no ambiguity left. The conclusion at the end should be such that it summarize all the description of the above all essay. It should restate the thesis and end with a good clincher. Also, ensure you essay is fully organized so to be easily understood.
Use Of Colorful Language
The important thing about a description is that, the writer has to show the readers and just telling might not work. Such as when describing a day as a cloudy day, telling like "cloudy the blue sky is" might not work. You have to show the readers "the sky was surrounded by huge cotton candies like clouds in different colors with its massive structure indicating a shower of rain is to occur".
Use good vocabulary and colorful language just like the one given in university essay examples so to give details and connect to the readers. Crystal clear eyes are a better word when describing blue eyes. Figurative language i.e. metaphors, similes, etc. make the description even colorful. Figurative language is also useful to be appealing to the audience.
Integrating The Senses
Sensory details make the entire essay of this sort. The writer has to integrate them to show the audience how something sound, taste, smell, look like etc. These details should be such that the readers develop a vivid picture in their mind and imaginations. The reader should feel it when you describe the sparkling stars, the sourness of the lemon, the spices of the soup, the loudness of the thunder etc.
Well! You might be aware now after these examples that how such details work. Let's move ahead.
Making A Clear Impression
Make sure the reader has clearly understood what you have integrated into the essay. By clear impression, we mean that after reading your essay, the reader should know how the bell rings, how spicy the dish was, how tasty the cake was, how colorful the cotton candies were and details like these.
Remember! You have to impress the readers to an extent that they want more of it. Leave them in cravings for more. This is what makes a good description work.
You might have understood now, how the integration of senses, figurative language, organize piece of writing and good description work to make a perfect essay.
Search for approaches to breathe life into your language
Before you consider your paper total, please go through it and search for where unique tactile distinctions may upgrade a description. Search for freedoms to recount a story as opposed to present records. Expressive language and artistic instruments will keep your paper in your persuader's psyche long after they've completed the process of perusing.
A Descriptive essay may seem to be a sort of an essay, but it has distinct qualities. Because it has a purpose, composing pattern, proper body structure, and ending.
Readers prefer to read, as it works as an escape from them for peace of mind. It is way too engaging.
It doesn't let them get distracted, and they find their time well utilized.
Also, a tremendous healthy strategy from the writer's perspective too.
Descriptive Essay Example
Now that you are familiar with all the processes of descriptive writing, let's move now to some examples to show you how these all things work. So, let's move from theory to application:
This is all the required information for a good descriptive essay on our side. But in case of queries regarding this, or you are looking for something that is not discussed here, the perfect essay writing services are all yours.
The feature of descriptive essay are:
These features ensure a good descriptive essay by proper structuring, use of figurative language and sensory details, and flashing a clear picture of the details on the audience.
Following topics are narrow enough to be the subject of a descriptive essay:
Vintage computers
Personal computers
Laptop computers
Computers etc.
To write a descriptive essay thesis:
Plan through brainstorming
Look through the main idea of the essay
Keep it brief and relevant
Keep it specific to the subject
Reflect it in the entire essay
To start a descriptive essay about a place:
Plan for the hook to catch the attention of your reader about the subject.
Give some background details to reflect the essay about the place
Use sensory detail to provoke the response of audience
Insert a good and strong thesis statement that will reflect the entire discussion of the place represented throughout the essay.
Sum up the essay in the conclusion
Your decision is the catch on the whole essay.
Get Your Custom Essay Writing Solution From Our Professional Essay Writer's
Timely Deliveries
Premium Quality
Unlimited Revisions
Assignment Writing Service
Biography Writing Services
Opinion Essay Writing Service
Cover Letter Writing Service
Critical Analysis Essay
Romeo and Juliet
Admission Essay
Analytical Essay Writing Service
Personal Statement
Research Paper Writing Service
Dream Essay
Annotated Bibliography
Dissertation Writing Services
Contrast Essay
Argumentative Essay
College Essay Writing Service
Application Letter
College Paper
Thesis Statement
We are a team of professional writers providing quality-assured essays, research papers, and assignments. We bring the most affordable services for you with multiple revisions. Get plagiarism-free content with Turnitin pass and on-time delivery. We Create Great Content, Value, & Reliability!
Opinion Essay Writing
Cover letter writing service
College Essay Writing
Our Writers
We use cookies to give you the best experience possible. By continuing we'll assume you're on board with our cookie policy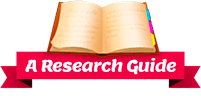 A Research Guide
Writing Guide
Essay Writing
How to Write a Descriptive Essay
Descriptive essay definition
Basic descriptive essay structure
Step-by-step descriptive essay writing guide
Descriptive essay formatting tips.
Descriptive essay examples
Descriptive essay definition in writing
Describe every aspect that surrounds your subject or an experience without missing anything.
Provide your readers with a detailed description that makes it easy to follow what has been happening.
Do not leave your readers in suspense or confusion as they finish reading your descriptive essay.
Use descriptions and literary devices like metaphors, repetitions, or allegories.
Focus on all the important points that help inspire and create a picture in readers' minds.
Apply all five senses in your writing. It will guarantee that your descriptive essays earn the best mark from every college professor as you follow descriptive writing rules!
Basic descriptive essay structure and outline rules
Step 1: brainstorming ideas..

Step 2: The use of senses.
Step 3: choosing correct descriptive words., step 4: satisfactory description trick., step 5: good organization., step 6: proofreading aloud., helpful descriptive essay examples.
A Descriptive Essay on Who I Am by Edubirdie (Our academic writing assistant). 
Descriptive Essays by Purdue University. 
5/6 Descriptive Writing Examples by Dorset Primary School. 
Examples of Descriptive Essays by Cache County School District. 

Receive paper in 3 Hours!
Choose the number of pages.
Select your deadline.
Complete your order.
Number of Pages
550 words (double spaced)
Deadline: 10 days left
By clicking "Log In", you agree to our terms of service and privacy policy . We'll occasionally send you account related and promo emails.
Sign Up for your FREE account