Master the Five-Paragraph Essay
The five-paragraph essay is one of the most common composition assignments out there, whether for high school or college students. It is a classic assignment because it presents an arena in which writers can demonstrate their command of language and punctuation, as well as their logic and rhetorical skills. These skills are useful not only for classroom assignments and college application essays, but even in the business world, as employees have to write memorandums and reports, which draw on the same skills.
Mastering the five-paragraph essay is doable, and here are some tips.
Components of a Good Essay
The five-paragraph essay lives up to its name, because is has five paragraphs, as follows: an introductory paragraph that includes a thesis, three body paragraphs, each which includes support and development, and one concluding paragraph.
Its structure sometimes generates other names for the same essay, including three-tier essay, one-three-one, or a hamburger essay. Whether you are writing a cause-and-effect essay, a persuasive essay, an argumentative essay or a compare-and-contrast essay, you should use this same structure and the following specifics.
Keys to Introductory Paragraphs
Any introductory paragraph contains from three to five sentences and sets up the tone and structure for the whole essay. The first sentence should be a so-called hook sentence and grabs the reader. Examples of hook sentences include a quote, a joke, a rhetorical question or a shocking fact. This is the sentence that will keep your readers reading. Draw them in.
What Makes a Thesis Statement
The last sentence should be your thesis statement, which is the argument you are going to make in the essay. It is the sentence that contains the main point of the essay, or what you are trying to prove. It should be your strongest claim in the whole essay, telling the reader what the paper is about. You should be able to look back at it to keep your argument focused. The other sentences in this paragraph should be general information that links the first sentence and the thesis.
Content of Supporting Paragraphs
Each of the next three paragraphs follows the same general structure of the introductory paragraph. That is, they have one introduction sentence, evidence and arguments in three to five sentences, and a conclusion. Each one of them should define and defend your thesis sentence in the introduction.
The first body paragraph should be dedicated to proving your most powerful point. The second body paragraph can contain your weakest point, because the third body paragraph can, and should, support another strong argument.
Concluding Paragraph Tips
Your concluding paragraph is important, and can be difficult. Ideally, you can begin by restating your thesis. Then you can recall or restate all three to five of your supporting arguments. You should summarize each main point. If you have made similar arguments multiple times, join those together in one sentence.
Essentially, in the concluding or fifth paragraph, you should restate what your preceding paragraphs were about and draw a conclusion. It should answer the question: So what? Even if the answer seems obvious to you, write it down so that your reader can continue to easily follow your thinking process, and hopefully, agree with you.
A Note on Compare and Contrast
Let's look a little more closely at the compare-and-contrast essay, which is a very common assignment. It can be a confusing one due to the terms used. Comparing two items is to show how they are alike. Contrasting two items is to show how they are different. One way to approach this essay is to make a grid for yourself that compares or contrasts two items before you start writing. Then, write about those characteristics. Do not try to write about both. The name of the essay is actually misleading.
Keep these pointers in mind when you need to write a five-paragraph essay, and your end result will be clear in its argument, leading your reader to the right conclusion. Often, that conclusion is to agree with you, and who doesn't like to be right?
Privacy Policy
Terms of Service
© 2023 Ask Media Group, LLC
10 Great Essay Writing Tips
Knowing how to write a college essay is a useful skill for anyone who plans to go to college. Most colleges and universities ask you to submit a writing sample with your application. As a student, you'll also write essays in your courses. Impress your professors with your knowledge and skill by using these great essay writing tips.
Most college essays ask you to answer a question or synthesize information you learned in class. Review notes you have from lectures, read the recommended texts and make sure you understand the topic. You should refer to these sources in your essay.
Plan Your Essay
Many students see planning as a waste of time, but it actually saves you time. Take a few minutes to think about the topic and what you want to say about it. You can write an outline, draw a chart or use a graphic organizer to arrange your ideas. This gives you a chance to spot problems in your ideas before you spend time writing out the paragraphs.
Choose a Writing Method That Feels Comfortable
You might have to type your essay before turning it in, but that doesn't mean you have to write it that way. Some people find it easy to write out their ideas by hand. Others prefer typing in a word processor where they can erase and rewrite as needed. Find the one that works best for you and stick with it.
View It as a Conversation
Writing is a form of communication, so think of your essay as a conversation between you and the reader. Think about your response to the source material and the topic. Decide what you want to tell the reader about the topic. Then, stay focused on your response as you write.
Provide the Context in the Introduction
If you look at an example of an essay introduction, you'll see that the best essays give the reader a context. Think of how you introduce two people to each other. You share the details you think they will find most interesting. Do this in your essay by stating what it's about and then telling readers what the issue is.
Explain What Needs to be Explained
Sometimes you have to explain concepts or define words to help the reader understand your viewpoint. You also have to explain the reasoning behind your ideas. For example, it's not enough to write that your greatest achievement is running an ultra marathon. You might need to define ultra marathon and explain why finishing the race is such an accomplishment.
Answer All the Questions
After you finish writing the first draft of your essay, make sure you've answered all the questions you were supposed to answer. For example, essays in compare and contrast format should show the similarities and differences between ideas, objects or events. If you're writing about a significant achievement, describe what you did and how it affected you.
Stay Focused as You Write
Writing requires concentration. Find a place where you have few distractions and give yourself time to write without interruptions. Don't wait until the night before the essay is due to start working on it.
Read the Essay Aloud to Proofread
When you finish writing your essay, read it aloud. You can do this by yourself or ask someone to listen to you read it. You'll notice places where the ideas don't make sense, and your listener can give you feedback about your ideas.
Avoid Filling the Page with Words
A great essay does more than follow an essay layout. It has something to say. Sometimes students panic and write everything they know about a topic or summarize everything in the source material. Your job as a writer is to show why this information is important.
Privacy Policy
Terms of Service
© 2023 Ask Media Group, LLC
SCOTUS Says You Can Discuss Race in Your College Essay. Should You?
The us supreme court banned colleges' affirmative action admission practices, raising a question about students writing about race in their college essay.
Although the Supreme Court says college application essays may discuss race and disadvantage, BU experts say inauthentic or traumatic recollections won't cut it. Photo by Delmaine Donson/iStock
Should You Discuss Race in Your College Essay?
"Nothing in this opinion should be construed as prohibiting universities from considering an applicant's discussion of how race affected his or her life, be it through discrimination, inspiration or otherwise." — Supreme Court Chief Justice John Roberts
"The student must be treated based on his or her experiences as an individual—not on the basis of race. Many universities have for too long done just the opposite. …Universities may not simply establish through application essays or other means the regime we hold unlawful today."—Supreme Court Chief Justice John Roberts
Confused? So are many in higher education. When the United States Supreme Court sacked affirmative action racial preferences in June, Chief Justice John Roberts' majority opinion, while spotlighting applicants' personal essays, also put vague guardrails around their use. And anyway, not every young person who has suffered racial discrimination wants to revisit it in their essay, that critical part of applying to college where students tell their story in their voice.
After the SCOTUS decision, the advice from Boston University admissions and college guidance experts is this: your story must always be authentic. It can be about discrimination or other challenges met and dealt with, but it need not be. And it shouldn't be , if writing about it means revisiting traumatic experiences.
"The essay for us is just going to continue to be as important as it always was," notwithstanding the new legal landscape, says Kelly Walter (Wheelock'81), BU dean of admissions and associate vice president for enrollment. She has discussed the ruling with the University's legal office, she says, and her office has tweaked BU's two essay question options applicants must choose from. (The University also asks potential future Terriers to complete the Common Application for college, which has its own essay requirement.) The tweaks were partly in response to the court ruling, Walter says, but also to ensure that the questions conveyed to students "what BU stood for, and that we value diversity. We thought it was very important to put that out there front and center, and for them to be able to specifically respond to our commitment, our values, as it relates to one of these two essay questions."
Those questions are:
Reflect on a social or community issue that deeply resonates with you. Why is it important to you, and how have you been involved in addressing or raising awareness about it? What about being a student at BU most excites you? How do you hope to contribute to our campus community?
While the chief justice exhorted students to share discrimination episodes in answering such questions, recent alum and current student Erika Decklar (Sargent'22, SPH'24) says that may not be comfortable for some. She is an advisor with BU Admissions College Advising Corps (CAC-BU) , which gives college application counseling to low-income and other marginalized high schoolers.
"In my experience," Decklar says, "students from marginalized backgrounds gravitate towards writing college essays on traumatic experiences, whether they are comfortable sharing these experiences with admissions counselors or not. We have always advised and encouraged students to write about a topic that highlights their strengths, personalities, and passions—whether it is a 'resiliency' essay or an essay about their culture, values, or a unique passion."
After the SCOTUS ruling, Decklar says, her advice to students has not changed. "We should continue motivating students to write about a passion, something that makes them unique, but not coach them to write about their traumatic experiences."
Katie Hill, who directs CAC-BU, says applicants sharing in their essays what makes them special "does not require them revisiting their pain. If students so choose, we can help them write about their families and cultures, what is beautiful and makes them proud to be" of that culture.
Students from marginalized backgrounds gravitate towards writing college essays on traumatic experiences, whether they are comfortable sharing these experiences with admissions counselors or not. Erika Deklar (Sargent'22, SPH'24)
But what BIPOC (Black, indigenous, people of color) students do not need, Hill says, is to hear from their advisors that in order to get into college, they need to open themselves up beyond their comfortable boundaries.
Walter agrees that an applicant's story need not be an unrelenting nightmare. It's true that some of them "are sharing things about their personal lives that I'm not sure I would have seen 20 years ago," she says. "Students are certainly talking about their sexual identity in their essays. And some will say to us, 'I'm telling you this [about my identity], and my parents don't know yet.'"
But she can reel off the opening lines from three of her favorite essays over the years that were hardly gloomy. One began, Geeks come in many varieties. "We laughed. It makes you want to keep reading," she says. Then there was the woman who started, Life is short, and so am I.
The third: By day, Louis is my trusty companion; by night, my partner in crime. "Doesn't that make you want to read more and find out who or what Louis is?" Walter asks. (He was the applicant's first car, a metaphor for this woman's passion for the independence it conveyed, preparing her for the next step of going to BU, where she indeed matriculated.)
The essay is so important because it's a given that applicants to BU can manage the academics here. "We have 80,000 students applying for admission to Boston University [annually]," Walter says, "and I think it's fair to say that the vast majority of them can do the work academically. We're also shaping and building a class.
"For some, it may be leadership. For some, it may be their cultural background. For others, it might be writing for the Daily Free Press. We really want to think about a wide variety of students in our first-year class." The essay fills in blanks about applicants for admission, along with teacher and counselor recommendations, their high school activities, and their internships or jobs.
That's not to say there aren't lethal don'ts to avoid, most of them emphasizing the necessity of having a proofreader.
"We often get references to 'Boston College,'" says Patrice Oppliger , a College of Communication assistant professor of communication, who solicits faculty reviews of applicants to COM's mass communication, advertising, and public relations master's program before making a decision.
And need we say, do your own work? Walter recalls an essay from a couple of years back where the applicant discussed life in Warren Towers. "And I was like, wait, you couldn't have lived in Warren Towers, you're not here yet. And it became very clear that the parent, who was an alum—I think in an effort to help—was telling her story. And somehow no one [in that family] caught that."
So writing about dealing with discrimination, race-based or otherwise, is fine if it's not traumatic for you to revisit— and if it's authentic. Authenticity also includes avoiding over-reliance on artificial intelligence in crafting your essay. According to Admissions' AI statement ,
If you opt to use these tools at any point while writing your essays, they should only be used to support your original ideas rather than to write your essays in their entirety. As potential future Terriers, we expect all applicants to adhere to the same standards of academic honesty and integrity as our current students. When representing the words or ideas of another in their original work, students should properly credit the source.
"We want to think about not just who will thrive academically at BU," Walter says, "but also who will enrich the University community and make diverse contributions."
Explore Related Topics:
Administration
Supreme Court
Share this story
1 Comments Add
Comments & Discussion
Boston University moderates comments to facilitate an informed, substantive, civil conversation. Abusive, profane, self-promotional, misleading, incoherent or off-topic comments will be rejected. Moderators are staffed during regular business hours (EST) and can only accept comments written in English. Statistics or facts must include a citation or a link to the citation.
There is 1 comment on Should You Discuss Race in Your College Essay?
The resiliency essay is the archetypical admissions essay of our time, but it has its drawbacks: https//www.theatlantic.com/ideas/archive/2021/11/against-land-acknowledgements-native-american/620820/
Post a comment. Cancel reply
Your email address will not be published. Required fields are marked *
Latest from BU Today
Men's basketball takes on bryant in home opener thursday, expert tips on navigating the busy holiday travel season, green line closures loom as mbta tackles slow zones, app that helps cannabis users find smoking buddies wins innovate@bu start-up competition, men's soccer wins first-ever patriot league title, celebrating world kindness day: call your parents and tell them you love them, student health services launches new support group for trans and nonbinary students, atten-tion life in bu's rotc, women's basketball shoots to top last season's near-championship, graffiti at bu hillel being investigated as possible hate crime by bupd, suffolk county da, the weekender: november 9 to 12, pov: when it comes to talking about israel and hamas, we need to take the conversation offline, comm ave runway: november edition, with a string of big-win labor victories, are unions surging back, pov: as we observe first-gen college celebration day, a note of thanks to bu's newbury center, audit finds no issues, concerns with finances at center for antiracist research, social security clawbacks are a year-round horror, says bu's laurence kotlikoff in new book, men's soccer hosts colgate in patriot league semifinals tuesday, can this bu political scientist help save journalism, pov: is the united states an "indispensable nation" or reckless and misguided.
How to Talk About Race on College Applications, According to Admissions Experts
R afael Figueroa, dean of college guidance at Albuquerque Academy, was in the middle of tutoring Native American and Native Hawaiian students on how to write college application essays when the U.S. Supreme Court ruled that the race-conscious college admissions processes at Harvard and the University of North Carolina are unconstitutional .
Earlier in the week, he told the students that they shouldn't feel like they need to talk about their ethnicity in their essays. But after the June 29 Supreme Court ruling , he backtracked. "If I told you that you didn't have to write about your native or cultural identity, you need to get ready to do another supplemental essay" on it or prepare a story that can fit into short answer questions, he says he told them.
For high school seniors of color applying to colleges in the coming years, the essay and short answer sections will take on newfound importance. Chief Justice John Roberts suggested as much when he wrote in his majority opinion, "Nothing in this opinion should be construed as prohibiting universities from considering an applicant's discussion of how race affected his or her life, be it through discrimination, inspiration or otherwise." That "discussion" is usually in an essay, and many colleges have additional short-answer questions that allow students to expand more on their background and where they grew up.
"The essay is going to take up a lot more space than maybe it has in the past because people are going to be really trying to understand who this person is that is going to come into our community," says Timothy Fields, senior associate dean of undergraduate admission at Emory University.
Now, college admissions officers are trying to figure out how to advise high schoolers on their application materials to give them the best chance to showcase their background under the new rules, which will no longer allow colleges or universities to use race as an explicit factor in admissions decisions .
Shereem Herndon-Brown, who co-wrote The Black Family's Guide to College Admissions with Fields, says students of color can convey their racial and ethnic backgrounds by writing about their families and their upbringing. "I've worked with students for years who have written amazing essays about how they spend Yom Kippur with their family, which clearly signals to a college that they are Jewish—how they listened to the conversations from their grandfather about escaping parts of Europe… Their international or immigrant story comes through whether it's from the Holocaust or Croatia or the Ukraine. These are stories that kind of smack colleges in the face about culture."
"Right now, we're asking Black and brown kids to smack colleges in the face about being Black and brown," he continues. "And, admittedly, I am mixed about the necessity to do it. But I think the only way to do it is through writing."
Read More: The 'Infamous 96' Know Firsthand What Happens When Affirmative Action Is Banned
Students of color who are involved in extracurriculars that are related to diversity efforts should talk about those prominently in their college essays, other experts say. Maude Bond, director of college counseling at Cate School in Santa Barbara County, California, cites one recent applicant she counseled who wrote her college essay about an internship with an anti-racism group and how it helped her highlight the experiences of Asian American Pacific Islanders in the area.
Bond also says there are plenty of ways for people of color to emphasize their resilience and describe the character traits they learned from overcoming adversity: "Living in a society where you're navigating racism every day makes you very compassionate." she says. "It gives you a different sense of empathy and understanding. Not having the same resources as people that you grow up with makes you more creative and innovative." These, she argues, are characteristics students should highlight in their personal essays.
Adam Nguyen, a former Columbia University admissions officer who now counsels college applicants via his firm Ivy Link, will also encourage students of color to ask their teachers and college guidance counselors to hint at their race or ethnicity in their recommendation letters. "That's where they could talk about your racial background," Nguyen says. "Just because you can't see what's written doesn't mean you can't influence how or what is said about you."
Yet as the essay portions of college applications gain more importance, the process of reading applications will take a lot longer, raising the question of whether college admissions offices have enough staffers to get through the applications. "There are not enough admission officers in the industry to read that way," says Michael Pina, director of admission at the University of Richmond.
That could make it even more difficult for students to get the individual attention required to gain acceptance to the most elite colleges. Multiple college admissions experts say college-bound students will need to apply to a broader range of schools. "You should still apply to those 1% of colleges…but you should think about the places that are producing high-quality graduates that are less selective," says Pina.
One thing more Black students should consider, Fields argues, is applying to historically black colleges and universities (HBCUs). (In fact, Fields, a graduate of Morehouse College, claims that may now be "necessary" for some students.) "There's something to be said, for a Black person to be in a majority environment someplace that they are celebrated, not tolerated," Fields says. "There's something to be said about being in an environment where you don't have to justify why you're here."
The Struggle to Save Lives Inside Gaza's Hospitals
Inside COP28's Big 'Experiment'
The 100 Must-Read Books of 2023
What Fuels Max Verstappen's Formula One Success
The Founder of Uniqlo Has a Wake-Up Call for Japan
How to Set Boundaries With Relatives
The Oversexualization of Trans Bodies : Column
Want Weekly Recs on What to Watch, Read, and More? Sign Up for Worth Your Time
Write to Olivia B. Waxman at [email protected] .
Advertisement
The application essay will become a place to talk about race.
However, the chief justice also warned anyone who might be thinking that the essay could be used as a surreptitious means of racial selection.
By Stephanie Saul
The college essay may become more important after the Supreme Court's decision, and a place where students can highlight their racial or ethnic backgrounds — but with a big caution sign from the court.
In the decision striking down affirmative action policies at Harvard and the University of North Carolina, Chief Justice John G. Roberts Jr. wrote, "Nothing in this opinion should be construed as prohibiting universities from considering an applicant's discussion of how race affected his or her life, be it through discrimination, inspiration or otherwise."
However, the chief justice also took a shot across the bow at anyone who might be thinking that the essay could be used as a surreptitious means of racial selection.
"Despite the dissent's assertion to the contrary, universities may not simply establish through the application essays or other means the regime we hold unlawful today," he wrote, underscoring, "What cannot be done directly cannot be done indirectly."
Some education officials had already strategized on how to use the essay. In a recent presentation sponsored by the American Council on Education, Shannon Gundy, the director of undergraduate admissions at the University of Maryland, said students should tailor their admissions essays to describe how race had affected their lives.
"Right now, students write about their soccer practice; they write about their grandmother dying," she said. "They don't write about their trials and tribulations. They don't write about the challenges they've had to experience."
Starting in the fall, colleges may begin using essay questions to gather information about a student's background, even if they are worried about running afoul of the ruling, Ms. Gundy said in an email.
"We'll have to work together to develop useful essay prompts, educate counselors and students about how best to approach the college essay, and provide information to colleges that may be reluctant (or even risk averse) about how to craft questions that are more meaningful," she said.
Stephanie Saul is a national education reporter based in New York. More about Stephanie Saul
We use cookies to enhance our website for you. Proceed if you agree to this policy or learn more about it.
Essay Database >
Essays Samples >
Essay Types >
College Essay Example
Discrimination College Essays Samples For Students
4817 samples of this type
During studying in college, you will definitely have to pen a lot of College Essays on Discrimination. Lucky you if putting words together and turning them into meaningful text comes easy to you; if it's not the case, you can save the day by finding a previously written Discrimination College Essay example and using it as a template to follow.
This is when you will definitely find WowEssays' free samples database extremely helpful as it contains numerous professionally written works on most various Discrimination College Essays topics. Ideally, you should be able to find a piece that meets your criteria and use it as a template to build your own College Essay. Alternatively, our skilled essay writers can deliver you a unique Discrimination College Essay model written from scratch according to your personal instructions.
Hospital Management Essays Examples
Executive Summary
Essay On Ethical Management
Question 1: ethical management:, essay on employment laws, 1. describe the pros and cons of government legislation on issues of employment and give some specific examples of employment law..
Don't waste your time searching for a sample.
Get your essay done by professional writers!
Just from $10/page
Violence on Canadian Women Essay Example
Sample essay on race in admissions decisions, whether race should be used by colleges and universities when making admissions decisions.
It is a widely debated phenomenon whether race should be used by universities and colleges while taking admission decisions. Initially, the advocates have emphasized on the necessity of compensating American African students as it has a wider impact on children, whereas the opponents argued that the Constitution should work blindly in this respect. However, finally the debate concluded with affirmation that eliminating race discrimination provides various educational benefits to the minorities or racially diverse people that is the underlying principle for its selection that is unwillingly accepted by the Supreme Court (Los Angeles Times).
Free Essay About Cultural Identity
Write a response essay.
It is hard enough being I is an essay by Anna Lisa Raya where she explains to the reader how it is hard for her being a Latino in a place that is populated by white Americans. The author is the daughter of a second- generation Mexican American and a Puerto Rican mother. She wrote this essay when she was an undergraduate student in the University of Columbia, where she faced challenges on her identity. The main response to the essay is the issue of culture shock and discrimination faced by minorities in a society that is populated by white people.
Example Of Business Analytics and Economerics Essay
A pricing strategy used by the businesses to charge a different price to each customer for the same product or service is known as the price discrimination. Technology has raised the level of awareness for the consumers and also eased up their lives by giving them direct access to everything (Conitzer & Taylor et al., 2010). Computer and internet has earlier been perceived as the friends of a consumer as it eases the shopping and lowers the price. But recently it has been discovered that online shopping is actually triggering the price discrimination and hurting the customers in general.
Free Scholars Essay Example
Victim and villain essay sample, racial and ethnic groups essay samples, good violence on canadian women essay example, health care profession essay example, development in india essay, example of societal privileges essay, violent crimes essay examples, 1. what does "behavior reflects personality" mean how is physical evidence related to behavior explain modus operandi and signature aspects of violent crimes. finally, explain the components of crime classification that you learned about., free personalities and communication essay sample, good essay on victim advocacy, free essay on violent crimes, 1. there were six victims killed – two females and four males (bovsun, 2010)..
One of the female victims was pregnant. Her door was unlocked and the perpetrator entered the house just as she was about to bring the garbage out. She was alone. The other female was babysitting an infant and had her son with her when all three of them were killed (Ramsland, 2012). The son was supposed to go to a friend's house around the time of the killings. A male friend was in the house and also died. Both the female victims were sexually assaulted.
Free Essay About Gary Becker
Gary S. Becker was an American economist. He was one of the first individual economists to become interested in and formulate theories on issues surrounding crime, punishment, discrimination, and altruism; his theories often crossed the boundary between economics and sociology (Clement 2002). Although this is a common practice today, when Becker began his work as an economist, the two fields were vastly different; this paper will investigate the overlap between Becker's work and sociological fields, as well as the major contributions he made to the field of economics.
Trying to find Chinatown and One Friday Morning Essay Example
Identity in the play the short story one friday morning.
Identity refers to the state of maintaining one's character under different conditions. Identity therefore relates to social situations such as gender, color, class, and community. In African American literature, identity can be experienced in social circumstances that are largely discriminatory. Discriminatory aspects that affect the blacks largely relate to oppression. This aspect molds the manner in which African Americans are confronted with dilemmas regarding their place within the white-dominated society. Ideally, the reality of the blacks cannot be separated in the American society because color provides an inherent phenomenon of identity that manifest in different races.
Good Essay About Class and Schooling
Introduction, good example of the issue of racism essay.
The issue of racism within most communities in America has been a challenge for a while. The blacks have been the biggest hit in terms of racial discrimination as they suffer the most. In the book what is white trash, the authors have defined the term vulgar multiculturalism as the phenomena that proceed from whiteness in a manner that subjugates nonwhites. The performance by the white rap artists that are christened blackness has offered a different dimension to this notion. The artists try to bring out a genuine theme in their performance that highlights the plights of blacks within most societies.
Essay On IQ Test Biases
Example of essay on the school guidance, positionality and epistemology essay, free essay about 15 minute extension, criminal justice module essays examples, question one: four modern sentencing options.
Sentences are punishments for convicted defendants. The prescription of punishments for crimes is found in both federal and state statutes. There are four traditional sanctions that can be imposed in the modern criminal justice system are; the death penalty, imprisonment, probation, and fines. They are discussed in the ensuing sections.
Free Essay About Discrimination
Summary of chapter six.
Chapter six of the book discusses discrimination along the lines of color and race. The chapter discusses this concept in a holistic manner delving into various aspects of the concept in various set ups. The following are the main topics discussed in the chapter:
- History of civil rights and racial discrimination in the United States. - Issues of racial discrimination in today's workplace
Under this topic, the author outlines various issues at the workplace. Racial discrimination at the workplace causes different emotions to the employees. Other issues like legal suits, arbitrations and job losses are also highlighted.
Essay On The Grandissimes A Story of Creole Life
The Grandissimes: A Story of Creole Life is an 1880 novel by George Washington Cable. The novel entails a story about the Creole society living in the New Orleans, Louisiana and other South Eastern regions which used intense Creole slave labor in the early 1800s. Cable wrote the novel with the intention of raising awareness about the deplorable conditions in which the creoles lived and the racial injustice that they faced. The following is a summary of the novel detailing events from the introduction to chapter twenty six about "A Ride and Rescue".
Essay On Psychology of Women
The following article is a task paper that requires answering enlisted questions and draw inferences from the facts to answer the questions. This article aims at a better understanding of aspects of women's psychology through answers to the questions asked.
Discrimination Essay
1.0 introduction, there is a reason they choose schools essay example, racial prejudice essay.
Ralph Ellison's premise in his novel Invisible Man, first published in the early 1950's about a young black man's feelings of being invisible in New York based on his skin color, is that white dominated society renders blacks (and by association, other people of non-white skin colors) "invisible". Do you feel this is as true now as in the 1950's? Why or why not?
Good Essay On Are You Afraid Of Death
Following the american psychological association's guidelines, free essay on effects of sexual harassment at the workplace.
(Insert Instructor) (Insert Course) (Insert Date)
The Purpose Of Restorative Justice Essay Sample
Sample essay on office for victims of crime, current legal issues of human resource management essay example, business: current legal issues of human resource management, free essay about unfair bosses at the work place, free essay on highlights, major lessons learned and overall perspectives, free essay on reconciliation in rwanda, good painting of a secret garden essay example, 326216 essays example, discussion leader, three mini s essay sample, example of essay on age discrimination act, good black (african american) essay example, generation me on trial, by jean m. twenge essays examples, good essay on power and powerlessness, media in canada essay, free symbolizing essay example, example of essay on categorization, free essay about hinduism versus buddhism, example of race is socially constructed essay, hate crimes committed by whites against african-americans essay examples, what is identity theft how can identities be stolen what can be done to reduce essay samples, good example of desired buyer's response essay, promotional plan, example of women sex gender and work academic essay, women sex gender and work, effect of gamma radiation on hordeum vulgare seedlings essay samples, example of essay on survey development, essay on hate crimes committed by whites against african-americans.
Password recovery email has been sent to [email protected]
Use your new password to log in
You are not register!
By clicking Register, you agree to our Terms of Service and that you have read our Privacy Policy .
Now you can download documents directly to your device!
Check your email! An email with your password has already been sent to you! Now you can download documents directly to your device.
or Use the QR code to Save this Paper to Your Phone
The sample is NOT original!
Short on a deadline?
Don't waste time. Get help with 11% off using code - GETWOWED
No, thanks! I'm fine with missing my deadline
Students shouldn't shy away from talking about race in college essays, Biden officials say
Students should feel free to write about how race and racism have affected their lives in their college applications, new federal guidance states. (Luis Baneres / Getty Images)
Sign up for Chalkbeat's free weekly newsletter to keep up with how education is changing across the U.S.
High school students shouldn't shy away from talking about their race or ethnicity in college application essays, according to new guidance issued Monday by the Biden administration.
Similarly, school counselors, mentors, and employers should feel free to mention a student's race in a college recommendation letter, the guidance states.
"The Supreme Court's opinion recognized what we know to be true: That race can be relevant to a person's life or lived experience and may impact one's development, motivations, academic interests, or personal or professional aspirations," Vanita Gupta, a top-ranking Justice Department official, told reporters on Monday. "That impact can still be considered in university admissions."
The guidance package may offer some clarity as many high schoolers and school staff are trying to make sense of how the U.S. Supreme Court's ruling striking down race-based affirmative action affects what they should tell colleges about themselves and whether it's advantageous — or risky — to talk about race in their applications.
In June, Chief Justice John Roberts wrote in his majority opinion that college admissions officers could look at how race had affected an applicant's life "through discrimination, inspiration, or otherwise."
But some high school counselors have expressed concern that the Supreme Court's decision could be confusing for students of color and lead some to avoid talking about their personal identities.
The new guidance suggests, consistent with the court's decision, that colleges may consider a student's individual experience of race or racism, even though they cannot give advantages to students solely because of their race.
The guidance is not legally binding, and what is and isn't allowed likely will continue to be decided by courts.
Still, the guidance may shape how colleges and students respond to the ruling.
According to the guidance, admissions officers can consider how a student's experience with racial discrimination or the racial composition of their neighborhood or school affected them and how that may influence what they'd contribute to the college.
For example, one student could write in an essay "about what it means to him to be the first Black violinist in his city's youth orchestra." Another student could detail how she overcame "prejudice when she transferred to a rural high school where she was the only student of South Asian descent." A third applicant might discuss "how learning to cook traditional Hmong dishes from her grandmother sparked her passion for food and nurtured her sense of self."
And a school counselor could write in their recommendation about "how an applicant conquered her feelings of isolation as a Latina student at an overwhelmingly white high school to join the debate team."
"Students should feel comfortable presenting their whole selves when applying to college, without fear of stereotyping, bias, or discrimination," two top Biden administration officials wrote in a letter .
Colleges can still tailor recruitment to reach students of color
Though the Supreme Court's ruling is about college admissions policies, some states and colleges have interpreted the decision to apply to financial aid . Missouri's attorney general, for example, said that colleges cannot award scholarships that consider a student's race or ethnicity, leading the state's flagship university to eliminate a prestigious diversity award.
That left some education equity advocates worried that officials would point to the Supreme Court ruling to limit a slew of other efforts aimed at increasing racial diversity on college campuses.
Keep learning.
Discover the big trends in education in Chalkbeat's national newsletter, delivered every Wednesday.
By signing up, you agree to our Privacy Notice and European users agree to the data transfer policy. You may also receive occasional messages from sponsors .
The Biden administration's guidance is silent on scholarships — a top education department official said that was because the Supreme Court decision didn't address scholarships — but it explicitly states that colleges don't have to "ignore race" when they are identifying prospective students through recruitment efforts.
Colleges can target their outreach to schools and districts that predominantly serve students of color, the guidance states. They can also recruit from high schools that historically haven't had many students apply to the college — which could be a strategy for recruiting students of color without considering race directly.
Similarly, colleges and universities can also continue to run mentorship or pipeline programs meant to help prepare students from certain schools to attend that college.
That could look like a summer enrichment camp designed for students who attend public high schools near the college. Colleges are also allowed to set aside slots for students who participate in those pipeline programs, as long as it was open to a broad group of kids — such as all juniors at a certain high school.
"Although this decision changes the landscape for admissions in higher education," Gupta said, "it should not be used as an excuse to turn away from longstanding efforts to make those institutions more inclusive."
Kalyn Belsha is a senior national education reporter based in Chicago. Contact her at [email protected].
The share of city students who reported suicidal ideation jumped to nearly 16% from about 12% over the past decade.
Two other district staffers also lost their jobs: One for bringing a loaded gun on district property, and the other for assaulting a student.
"Are we sure this is going to make things better?" one board member asked.
The drop in suspensions likely reflects a combination of fewer students learning in person and a reticence among educators to remove students from the classroom.
Attorney General Todd Rokita also wants to prevent the impending sale of Francis Bellamy School 102.
About 915,000 children are enrolled in the city's public schools, nearly 1% more than last year.
What are your chances of acceptance?
Calculate for all schools, your chance of acceptance.
Your chancing factors
Extracurriculars.
The Diversity College Essay: How to Write a Stellar Essay
← Successful Extracurricular Essay Examples
6 Diversity College Essay Examples →
What's Covered:
What's covered in a diversity essay, what is a diversity essay, examples of the diversity essay prompt, how to write the diversity college essay after the end of affirmative action, tips for writing a diversity college essay.
The Diversity Essay exists because colleges want a student body that includes different ethnicities, religions, sexual orientations, backgrounds, interests, and so on. The essay asks students to illuminate what sets them apart so that admissions committees can see what kind of diverse views and opinions they can bring to the campus.
In this post, we'll be going over what exactly a diversity essay is, examples of real prompts and essays, and tips for writing a standout essay. You'll be well prepared to answer this common essay prompt after reading this post!
Upon hearing the word diversity, many people assume that they have to write about gender and sexuality, class, or race. To many, this can feel overly personal or forced, or can cause students to worry that their identity isn't unique or interesting enough. In reality, the diversity essay is much broader than many people realize.
Identity means different things to different people, and the important thing is that you demonstrate your uniqueness and what's important to you. You might write about one of the classic, traditional identity features mentioned above, but you also could consider writing about a more unusual feature of yourself or your life—or even the intersection of two or more identities.
Consider these questions as you think about what to include in your diversity essay:
Do you have a unique or unusual talent or skill? For example, you might be a person with perfect pitch, or one with a very accurate innate sense of direction.
Do you have beliefs or values that are markedly different from the beliefs or values of those around you? Perhaps you hold a particular passion for scientific curiosity or truthfulness, even when it's inconvenient.
Do you have a hobby or interest that sets you apart from your peers? Maybe you're an avid birder, or perhaps you love to watch old horror movies.
Have you done or experienced something that few people have? Note that if you choose to write about a single event as a diverse identity feature, that event should have had a pretty substantial impact on you and your life. Perhaps you're part of the 0.2% of the world that has run a marathon, or you've had the chance to watch wolves hunt in the wild.
Do you have a role in life that gives you a special outlook on the world? Maybe one of your siblings has a rare disability, or you grew up in a town of less than 500 people.
Of course, if you would rather write about a more classic identity feature, you absolutely should! These questions are intended to help you brainstorm and get you thinking creatively about this prompt. You don't need to dig deep for an extremely unusual diverse facet of yourself or your personality. If writing about something like ability, ethnicity, or gender feels more representative of your life experience, that can be an equally strong choice!
You should think expansively about your options and about what really demonstrates your individuality, but the most important thing is to be authentic and choose a topic that is truly meaningful to you.
Diversity essay prompts come up in both personal statements and supplemental essays. As with all college essays, the purpose of any prompt is to better understand who you are and what you care about. Your essays are your chance to share your voice and humanize your application. This is especially true for the diversity essay, which aims to understand your unique perspectives and experiences, as well as the ways in which you might contribute to a college community.
It's worth noting that diversity essays are used in all kinds of selection processes beyond undergrad admissions—they're seen in everything from graduate admissions to scholarship opportunities. You may very well need to write another diversity essay later in life, so it's a good idea to get familiar with this essay archetype now.
If you're not sure whether your prompt is best answered by a diversity essay, consider checking out our posts on other essay archetypes, like "Why This College?" , "Why This Major?" , and the Extracurricular Activity Essay .
The best-known diversity essay prompt is from the Common App . The first prompt states:
"Some students have a background, identity, interest, or talent that is so meaningful they believe their application would be incomplete without it. If this sounds like you, then please share your story."
Some schools also have individual diversity essay prompts. For example, here's one from Duke University :
"We believe a wide range of personal perspectives, beliefs, and lived experiences are essential to making Duke a vibrant and meaningful living and learning community. Feel free to share with us anything in this context that might help us better understand you and what you might bring to our community." (250 words)
And here's one from Rice :
"Rice is strengthened by its diverse community of learning and discovery that produces leaders and change agents across the spectrum of human endeavor. What perspectives shaped by your background, experiences, upbringing, and/or racial identity inspire you to join our community of change agents at Rice?" (500 words)
In all instances, colleges want you to demonstrate how and what you'll contribute to their communities.
In June 2023, the Supreme Court overturned the use of affirmative action in college admissions, meaning that colleges are no longer able to directly factor race into admissions decisions. Despite this ruling, you can still discuss your racial or ethnic background in your Common App or supplemental essays.
If your race or ethnic heritage is important to you, we strongly recommend writing about it in one of your essays, as this is now one of the only ways that admissions committees are able to consider it as a factor in your admission.
Many universities still want to hear about your racial background and how it has impacted you, so you are likely to see diversity essays show up more frequently as part of supplemental essay packets. Remember, if you are seeing this kind of prompt, it's because colleges care about your unique identity and life experience, and believe that these constitute an important part of viewing your application holistically. To learn more about how the end of affirmative action is impacting college admissions, check out our post for more details .
1. Highlight what makes you stand out.
A common misconception is that diversity only refers to aspects—such as ethnicity, religion, sexual orientation, or socioeconomic status. While these are standard measures of diversity, you can be diverse in other ways. These ways includes (but aren't limited to) your:
Interests, hobbies, and talents
Perspectives, values, and opinions
Experiences
Personality traits
Ask yourself which aspects of your identity are most central to who you are. Are these aspects properly showcased in other portions of your application? Do you have any interests, experiences, or traits you want to highlight?
For instance, maybe you're passionate about reducing food waste. You might love hiking and the outdoors. Or, maybe you're a talented self-taught barber who's given hundreds of free haircuts in exchange for donations to charity.
The topic of your essay doesn't have to be crazy or even especially unique. You just want to highlight whatever is important to you, and how this thing shapes who you are. You might still want to write about a more common aspect of identity. If so, there are strong ways to do so.
If you do choose to write about a more common trait (for example, maybe your love of running), do so in a way that tells your story. Don't just write an ode to running and how it's stress-relieving and pushes you past your limits. Share your journey with us⁠—for instance, maybe you used to hate it, but you changed your mind one day and eventually trained to run a half marathon. Or, take us through your thought process during a race. The topic in itself is important, but how you write about it is even more important.
2. Share an anecdote.
One easy way to make your essay more engaging is to share a relevant and related story. The beginning of your essay is a great place for that, as it draws the reader in immediately. For instance, the following student chose to write about their Jewish identity, and opened the essay with a vivid experience of being discriminated against:
"I was thirsty. In my wallet was a lone $10 bill, ultimately useless at my school's vending machine. Tasked with scrounging together the $1 cost of a water bottle, I fished out and arranged the spare change that normally hid at the bottom of my backpack in neat piles of nickels and dimes on my desk. I swept them into a spare Ziploc and began to leave when a classmate snatched the bag and held it above my head.
"Want your money back, Jew?" she chanted, waving the coins around. I had forgotten the Star-of-David around my neck, but quickly realized she must have seen it and connected it to the stacks of coins. I am no stranger to experiencing and confronting antisemitism, but I had never been targeted in my school before."
An anecdote allows readers to experience what you're describing, and to feel as if they're there with you. This can ultimately help readers better relate to you.
Brainstorm some real-life stories relevant to the trait you want to feature. Possibilities include: a meaningful interaction, achieving a goal, a conflict, a time you felt proud of the trait (or ashamed of it), or the most memorable experience related to the trait. Your story could even be something as simple as describing your mental and emotional state while you're doing a certain activity.
Whatever you decide on, consider sharing that moment in media res , or "in the middle of things." Take us directly to the action in your story so we can experience it with you.
3. Show, don't tell.
If you simply state what makes you diverse, it's really easy for your essay to end up sounding bland. The writer of the previous essay example could've simply stated "I'm Jewish and I've had to face antisemitism." This is a broad statement that doesn't highlight their unique personal experiences. It doesn't have the same emotional impact.
Instead, the writer illustrated an actual instance where they experienced antisemitism, which made the essay more vivid and easier to relate to. Even if we're not Jewish ourselves, we can feel the anger and pain of being taunted for our background. This story is also unique to the writer's life⁠—while others may have experienced discrimination, no one else will have had the exact same encounter.
As you're writing, constantly evaluate whether or not you're sharing a unique perspective. If what you write could've been written by someone else with a similar background or interest, you need to get more granular. Your personal experiences are what will make your essay unique, so share those with your reader.
4. Discuss how your diversity shapes your outlook and actions.
It's important to describe not only what your unique traits and experiences are, but also how they shape who you are. You don't have to explicitly say "this is how X trait impacts me" (you actually shouldn't, as that would be telling instead of showing). Instead, you can reveal the impact of your diversity through the details you share.
Maybe playing guitar taught you the importance of consistent effort. Show us this through a story of how you tackled an extremely difficult piece you weren't sure you could handle. Show us the calluses on your fingers, the knit brows as you tinkered with the chords, the countless lessons with your teacher. Show us your elation as you finally performed the piece.
Remember that colleges learn not just about who you are, but also about what you might contribute to their community. Take your essay one step farther and show admissions officers how your diversity impacts the way you approach your life.
Where to Get Your Diversity Essay Edited
Do you want feedback on your diversity essay? After rereading your essays countless times, it can be difficult to evaluate your writing objectively. That's why we created our free Peer Essay Review tool , where you can get a free review of your essay from another student. You can also improve your own writing skills by reviewing other students' essays.
If you want a college admissions expert to review your essay, advisors on CollegeVine have helped students refine their writing and submit successful applications to top schools. Find the right advisor for you to improve your chances of getting into your dream school!
Related CollegeVine Blog Posts
Application Essay Gains Importance Following Affirmative Action Ruling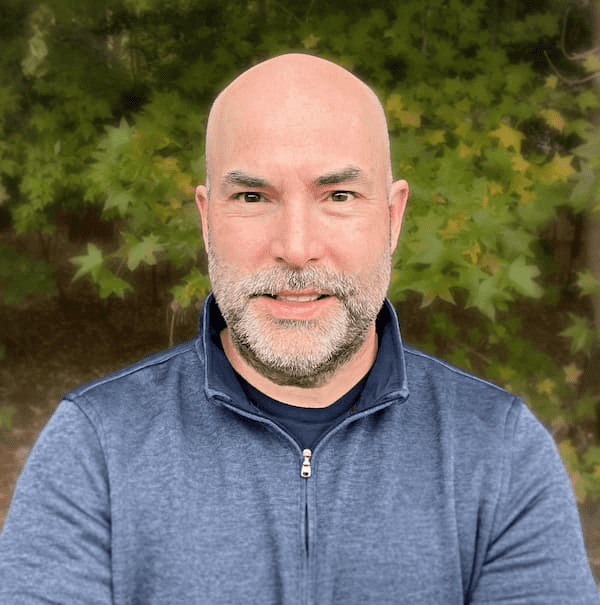 Editor & Writer
The U.S. Supreme Court ruling on affirmative action noted students can use essays to address race.
College officials remain unclear about the extent to which race can be considered in holistic admissions decisions.
Race should be discussed within the context of character formation.
An authentic presentation of self might dissuade students from relying on AI tools such as ChatGPT when composing essays.
Following the U.S. Supreme Court's recent ruling on affirmative action, colleges must remain race-neutral when making admissions decisions.
But in its majority decision, the court left the race door ajar ever so slightly, allowing students to discuss race as one defining factor in their lives. That caveat thrust the application essay onto center stage beginning this fall.
Yet these waters remain somewhat murky for students and universities alike as everyone tries to adjust to new realities in the selective admissions game.
Addressing Race in Application Essays
In the court's 6-3 decision , Chief Justice John Roberts suggested students might use college application essays to address their racial identity.
"At the same time, nothing prohibits universities from considering an applicant's discussion of how race affected the applicant's life, so long as that discussion is concretely tied to a quality of character or unique ability that the particular applicant can contribute to the university," Roberts wrote.
A later clarification, however, rendered this loophole somewhat confusing. Roberts insisted that "universities may not simply establish through application essays or other means the regime we hold unlawful today."
In other words, the essay cannot become a proxy for the racial "checkbox" universities use to identify race in the strictest sense, but it can help provide an opportunity for students to address "challenges bested, skills built, or lessons learned."
Walking that tightrope may prove tricky for students and admissions officers alike. At a recent affirmative action summit for university leaders hosted by the Department of Education, "uncertainty" and "frustration" characterized the mood .
Kristen Clarke, assistant attorney general for civil rights at the Justice Department, told university officials in attendance that admissions officers can continue to consider race as one aspect of an applicant's narrative.
"Students of color do not have to ignore their lived experiences," Clarke said , "and neither do colleges and universities when considering their applications."
In an email to The New York Times , Shannon Gundy, director of undergraduate admissions at the University of Maryland, said universities must "work together to develop useful essay prompts, educate counselors and students about how best to approach the college essay and provide information to colleges that may be reluctant (or even risk averse) about how to craft questions that are more meaningful."
Some institutions already are forging ahead with the understanding that college essays can be fertile ground for students to cast their life experiences in the context of race, offering admissions offices one advantage in their quest to maintain diversity while theoretically remaining race-neutral.
Harvard, for one, while pledging to comply with the court's decision , noted the exception that "colleges and universities may consider in admissions decisions 'an applicant's discussion of how race affected his or her life, be it through discrimination, inspiration, or otherwise.'"
Sarah Lawrence College is taking a more direct tack . Referencing the court's ruling, the college asks students applying this fall to draw upon "examples from your life, a quality of your character, and/or a unique ability you possess" and "describe how you believe your goals for a college education might be impacted, influenced, or affected by the Court's decision."
Sarah Lawrence chose to include this question to give its students "space to address a challenging topic in society," Falguni Smith, the college's director of communications, told BestColleges in an email, adding that "the current national conversations around race are of the utmost importance to us."
Jayson Weingarten, an independent college admissions counselor with Ivy Coach and a former University of Pennsylvania admissions officer, believes many more colleges will board this bandwagon.
"Schools are going to move quickly to readjust their applications, maybe adding or changing questions," Weingarten told BestColleges. … "You're going to see a lot more diversity questions for sure."
At the Education Department summit, Angel Pérez, CEO of the National Association for College Admission Counseling (NACAC), said he expects the Common App to include new "creatively worded" essay options when the 2024-2025 application debuts Aug. 1.
Race as a Defining Aspect of Character
During her remarks at the affirmative action summit, Clarke referenced personal values such as "grit" and "perseverance," attributes that reflect one's character. That term — character — is how Justice Roberts himself framed the discussion of race when addressing the application essay as an important vehicle for conveying a student's lived experiences.
The concept of "character" in college admissions is nothing new, although it hasn't always had positive connotations. A century ago, Harvard emphasized character in its admissions formula to limit the burgeoning number of Jewish students on its campus.
Today, the consideration of "character" doesn't involve such pernicious motives. And as the reliance on quantitative measures such as the SAT and ACT has given way to more holistic assessments of applicants, the emphasis on character has become increasingly important.
"Almost every institution is looking more carefully at character," Eric Greenberg, president of Greenberg Educational Group, said in 2019 .
An organization called the Character Collaborative , formed in 2016, encourages admissions offices to "recognize and assess character in admission and signal its importance."
"There's a growing body of research that shows beyond any doubt that over the long run, aspects of character are stronger predictors of success in college, in work, and in life than the typical measures we've used, such as standardized test scores," David Holmes, the Collaborative's executive director, told BestColleges .
For college applicants wishing to address race in application essays, the challenge is to contextualize race within the formation of character, not necessarily singling out race as the primary factor on which someone should be evaluated.
The Diminished — or Enhanced — Role of AI in Essays
That task, one might assume, requires a personal, authentic expression of self, a reflection on an individual's unique set of experiences that combined to form one's identity. As such, the reliance on artificial intelligence (AI) tools such as ChatGPT might prove counterproductive, resulting in a generic presentation based on the collective experiences of others.
Writing in The Atlantic, Matteo Wong posits an alternative theory. In his piece titled "The Supreme Court Killed the College-Admissions Essay," Wong contends that "high schoolers trying to navigate the nebulous admissions process may feel pressure to write as plainly as possible about how their race and experiences of racism make them better applicants."
To satisfy admissions offices, students will reduce their experiences to "easily understood types," offering "tired platitudes about race." Students will become trapped in "unoriginal, barren, and even debasing scripts that humans and machines alike have prewritten about their identities.""The pressure to sell one's race and race-based adversity to colleges," Wong wrote, "will compel students to write like chatbots."
Weingarten isn't buying it and believes students won't fall prey to such temptations.
"ChatGPT is great at writing mediocre essays," he said, adding that the highly selective colleges his clients target are "used to seeing something a little bit better than what ChatGPT and other tools are able to produce."
He also takes umbrage at the suggestion that admissions officers can't appreciate nuance when making informed decisions about applicants.
"Part of my dismay about this entire conversation is that it doesn't give admissions officers credit for the humanity they bring to the process," Weingarten said.
And while Weingarten, like everyone else, waits to see how the application essay evolves along with the rest of the college admissions process, he does know the discussion of race remains top of mind for many students.
"With every family I've spoken to, this has come up either explicitly or implicitly," he said, "and it's certainly part of how we're talking to students and working with them."
Latest News
Vanderbilt Settles in '568 Cartel' Lawsuit
Fafsa launch date announced; financial aid offers likely delayed, to increase access, butler university creates free 2-year degree program, judge approves $1.25m settlement for former mills college students, related stories, did the supreme court really end affirmative action maybe not..
How Much Does 'Character' Count in College Admissions?
Can ChatGPT Write My College Essay?
Featured Stories
This stanford class will explore the eras of taylor swift's storytelling.
President Biden's New Student Debt Forgiveness Plan: Everything We Know
Here Are College Football's Biggest and Coolest NIL Deals
My Roommate Has COVID. Now What?
Latest Analysis
10 things to love about college basketball.
Colleges Overcomplicate Responses To Israel-Hamas War at Palestinian Students' Expense
Trump Proposes Free Online National University
Unpopular NCAA Rule Bans James Madison From College Football Postseason
Data Studies
6 in 10 students say use of ai tools in college diminishes value of degree.
Just 18% of College Students Rank ROI as a Top Factor in College Choice
Four in 10 Students Think Standardized Tests Are a Good Measure of College Readiness
Students' Top Factors in College Choice and Admissions: 2023
The Supreme Court Killed the College-Admissions Essay
The end of affirmative action will pressure high schoolers to write about their race through formulaic and belittling narrative tropes.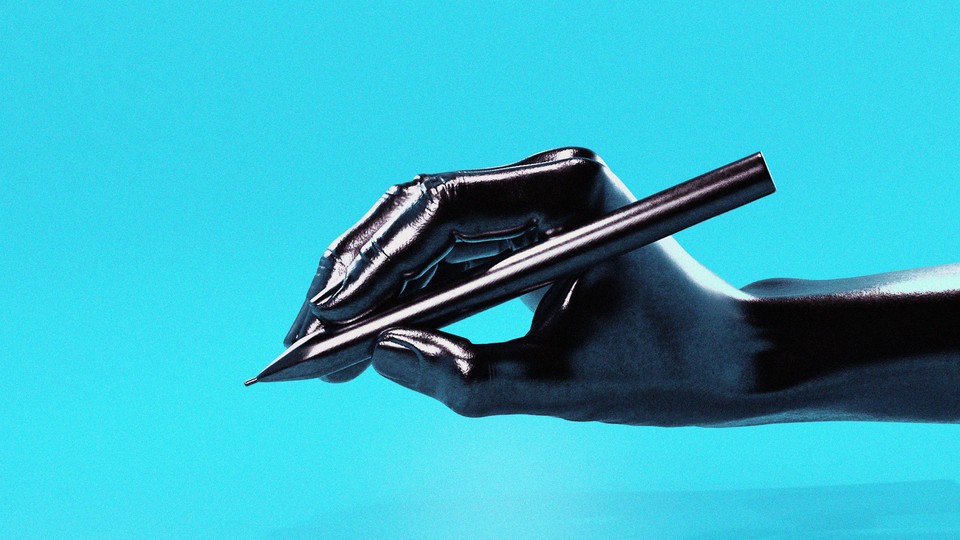 Nestled within yesterday's Supreme Court decision declaring that race-conscious admissions programs, like those at Harvard and the University of North Carolina, are unconstitutional is a crucial carveout: Colleges are free to consider "an applicant's discussion of how race affected his or her life." In other words, they can weigh a candidate's race when it is mentioned in an admissions essay. Observers had already speculated about personal essays becoming invaluable tools for candidates who want to express their racial background without checking a box—now it is clear that the end of affirmative action will transform not only how colleges select students, but also how teenagers advertise themselves to colleges.
For essays and statements to provide a workaround for pursuing diversity, applicants must first cast themselves as diverse. The American Council on Education, a nonprofit focused on the impacts of public policy on higher education, recently convened a panel dedicated to planning for the demise of affirmative action; admissions directors and consultants emphasized the need "to educate students about how to write about who they are in a very different way," expressing their "full authentic story" and "trials and tribulations." In other words, if colleges can't use race as a criterion in its own right, because the Court has ruled doing so violates the Fourteenth Amendment, then high schoolers trying to navigate the nebulous admissions process may feel pressure to write as plainly as possible about how their race and experiences of racism make them better applicants.
Turning personal writing into a way to market one's race means folding oneself into nonspecific formulas, reducing a lifetime to easily understood types. This flattening of the college essay in response to the long hospice of race-based affirmative action comes alongside another reductive phenomenon upending student writing: the ascendance of generative AI. High schoolers , undergraduates , and professional authors are enlisting ChatGPT or similar programs to write for them; educators fear that admissions essays will prove no exception . The pitfalls of using AI to write a college application, however, are already upon us, as the pressure to sell one's race and race-based adversity to colleges will compel students to write like chatbots. Tired platitudes about race angled to persuade admissions officers will crowd out more individual, creative approaches, the result no better than a machine's banal aggregation of the web. Writing about one's race can be clarifying, even revelatory; de facto requiring someone write about their racial identity, in a form that can veer toward framing race as a negative attribute in need of overcoming, is stifling and demeaning. Or, as the attorney and author Elie Mystal tweeted more bluntly yesterday, "Why should a Black student have to WASTE SPACE explaining 'how racism works'"?
Read: Elite multiculturalism is over
Such essays can feel prewritten. Many Black and minority applicants "believe that a story of struggle is necessary to show that they are 'diverse,'" the sociologist and former college-admissions officer Aya M. Waller-Bey wrote in this magazine earlier this month; admissions officers and college-prep programs can valorize such trauma narratives, too. Indeed, research analyzing tens of thousands of college applications shows that essay content and style predict income better than SAT scores do: Lower-income students were much more likely to write about topics including abuse, economic insecurity, and immigration. Similarly, another study found that girls applying to engineering programs were more likely to foreground their gender as "women in science," perhaps to distinguish themselves from their male counterparts. These predictable scripts, which many students believe to be most palatable, are the kind of stale , straightforward narratives—about race, identity, and otherwise—that AI programs excel at writing. Language models work by analyzing massive amounts of text for patterns and then spitting out statistically probable outputs, which means they are adept at churning out clichéd language and narrative tropes but quite terrible at writing anything original, poetic , or inspiring .
To explore and narrativize one's identity is of course important, even essential; I wrote about my mixed heritage for my own college essay. Race acts as what the cultural theorist Stuart Hall called a " floating signifier ," a label that refers to constantly shifting relationships, interactions, and material conditions. "Race works like a language," Hall said, meaning that race provides a way to ground discussions of varying experiences, support networks, histories of discrimination, and more. To discuss and write about one's race or heritage, then, is a way of finding and making meaning.
But molding race into what an admissions officer might want is the opposite of discovery; it means one is writing toward somebody else's perceived desires. It's not too dissimilar from writing an admissions essay with a language model that has imbibed and reproduced tropes that already exist, blighting meaningful self-discovery on the part of impressionable young people and instead trapping them in unoriginal, barren, and even debasing scripts that humans and machines alike have prewritten about their identities. Chatbots' statistical regurgitations cannot reinvent language, only cannibalize it; the programs do not reflect so much as repeat. When I asked ChatGPT to write me a college essay, it gave me boilerplate filler: My journey as a half-Chinese, half-Italian individual has been one of self-discovery, resilience, and growth . That sentence is broadly true, perhaps a plus for an admissions officer, but vapid and nonspecific—useless to me, personally. It doesn't push toward anything meaningful, or really anything at all.
Read: The college essay is dead
A future of college essays that package race in canned archetypes reeking of a chatbot's metallic touch could read alarmingly similar to the very Supreme Court opinions that ended race-conscious admissions yesterday: a framing of race "unmoored from critical real-life circumstances," as Justice Ketanji Brown Jackson wrote in her dissent; a pathetic understanding of various Asian diasporic groups from Justice Clarence Thomas; a twisting of landmark civil-rights legislation, constitutional amendments, and court cases into a predetermined and weaponized crusade against any attempt to promote diversity or ameliorate historical discrimination. Chatbots, too, make things up , advance porous arguments, and gaslight their users. If race works like a language, then colleges, teachers, parents, and high-school students alike must make sure that that language remains a human one.
High-stakes, high-stress college essay stirs more anxiety under affirmative action ban
Show more sharing options
Copy Link URL Copied!
Olivia Brandeis had a vision for her college application essay: She would write about covering a racist incident as a student journalist of color at Monte Vista High School in Danville, a majority-white city east of Oakland. But last week's U.S. Supreme Court ruling striking down race-based affirmative action has filled her with anxious questions about sharing her experiences as an Asian American.
Does her identity matter to colleges? Is her essay subject now a taboo topic? If she doesn't write about her experience, how will she present her authentic self? Who can she turn to for advice?
The college admission essay, a high-stakes pitch in which applicants have limited words to describe who they are and why campuses should admit them, just got even more stressful for students of color.
Supreme Court strikes down race-based affirmative action in college admissions
In another major reversal, the Supreme Court forbids the use of race as an admissions factor at colleges and universities.
June 29, 2023
As colleges and universities nationwide prepare to accept applications for fall 2024 admission, the high court ruling has raised myriad questions about the all-important essay — the blank space where students describe their passions and promise, hardships overcome, challenges met, life lessons learned. Admission officers rely on essays to get to know a student beyond grades and transcripts — and it's become even more crucial at institutions that have eliminated consideration of standardized tests, as the University of California did in 2020.
But students of color like Olivia say they are conflicted and confused by the ruling — and how to interpret comments by Chief Justice John G. Roberts Jr., who wrote in the majority opinion that race could be discussed within some parameters.
"Nothing in this opinion should be construed as prohibiting universities from considering an applicant's discussion of how race affected his or her life, be it through discrimination, inspiration, or otherwise," Roberts wrote. But he said that colleges may consider race only if it is tied to an applicant's individual experiences or qualities — such as demonstrating courage against discrimination.
Roberts warned that institutions should not use personal statements as a backdoor way to ask students about their race and admit them on that basis. "Universities may not simply establish through application essays or other means the regime we hold unlawful today," he wrote.
Even the experts are questioning how to advise students.
"I don't think that we quite know how we should proceed yet," said Melanie Gottlieb, executive director of the American Assn. of Collegiate Registrars and Admission Officers. "I think that the college essay ... is a crucial tool for institutions to determine who to bring into their class, who is going to best contribute to the overall class and who is going to best benefit from the opportunities. And so I don't think it's going to go away. But it's going to be a question about how we proceed … within the legal constraints — because they're not clear right now."
'We're really worried': What do colleges do now after affirmative action ruling?
The Supreme Court's ban on affirmative action has triggered angst on campuses about how to promote diversity without considering race in admissions decisions.
UC admission counselors have learned to walk that line since 1996, when California voters banned affirmative action in public education, contracting and hiring with the passage of Proposition 209. UC asks students to respond to four of eight "personal insight" questions that aim to "show us your personality" by writing about their creative side, talents and skills, thoughts on leadership, educational barriers overcome, a challenge faced or other topics.
'Highlight those extra qualities'
UC Santa Barbara admissions director Lisa Przekop said students still write about their race and ethnicity. Although her team can't consider race, they can evaluate how students responded to important issues that affected their lives.
Many Black students wrote about the 2020 killing of George Floyd by a Minneapolis police officer, Przekop said. But she looked for how students' pain and rage motivated actions — starting a school discussion group focused on racial discrimination, for instance. Asian students who wrote about giving up Saturdays for Chinese or Japanese school demonstrated sacrifice and commitment, she said. A Latina who described her lifelong involvement with Folklorico dance impressed Przekop by showing how she educated others about her culture.
Przekop advised students who plan to share their race or ethnic background to include context about what it means to them. Or if sharing a difficult experience — discrimination or bullying for instance — explain what action it prompted.
"This happened, so then what?" Przekop said.
A lot of what you've heard about affirmative action is wrong
Debate leading up to the Supreme Court's decision has stirred up plenty of misconceptions. We break down the myths and explain the reality.
Morgan Blue, a counselor at Santee High School south of downtown Los Angeles, said she will emphasize that her students — virtually all of them low-income — showcase how they've made the most of their comparatively limited opportunities.
"I just want the schools to be able to see who our students are, and it's sometimes not fair because they're put against applicants who have different opportunities than they have," she said. "Now it's even more important for our students to highlight those extra qualities."
Students weigh what to do
As they continued to absorb the impact of the ruling, several students shared their thoughts about how it is affecting their thinking.
Sarah Yee said she will not change her topic because of the affirmative action ban. Her race is intrinsically tied to her interests and the career she would like to pursue. She will describe her experiences in healthcare journalism, her poetry about Asian American and Pacific Islander youth suicides, and how her interest in the healthcare field stemmed from Asian American role models such as Dr. Sanjay Gupta and Dr. Atul Gawande.
"I'm proud to be Asian American. That's never something that I want to hide," said Sarah, a rising senior at Granite Bay High School near Sacramento.
"It's important that regardless of what college I go to, they accept me for who I am and my racial background and what I'm interested in," she said. "So [writing about being Asian American] was never really a question for me."
Brielle "Yuuki" Lubin, a rising senior at a Los Angeles private school, wasn't planning to mention his Jewish and Japanese heritage — and now is confused over whether he should.
If he doesn't talk about being Asian, will admissions officers look at his last name and assume he is French? Are they going to expect more complex personal statements now? Can he express who he is in totality — an Asian, Jewish, transgender man — or will it be too much?
The end of affirmative action won't change much for them, some Asian Americans say
Some Asian Americans believe college officials will find ways to get around the ban and ensure they admit enough underrepresented students, including Black Americans and Latinos.
Brielle had planned to discuss how movies helped him discover his own definition of masculinity. His essay explains how, as a child, he saw himself in certain male characters in movies such as "The Boxtrolls" and "Kubo and the Two Strings." After his middle school years, where he struggled to accept his LGBTQ+ identity, it was movies that saved him again. Indie movies he watched in high school that featured gay male characters "made me realize being trans is OK. ... I can just be who I am and still be a man," he said.
His essay concludes with a discussion about how his experiences as an aspiring filmmaker have motivated him to bring more transgender characters to the screen. As he waits for new guidance from counselors, Brielle plans to keep the essay as is.
Brielle's classmate, Nathalie Leung, had been nervous that her Chinese background could be held against her in admissions decisions but the ruling has made her feel "more confident" that she can write about how her heritage has shaped her values and thinking.
Olivia, of Danville , was confused by Roberts' opinion — banning the consideration of race, yet not prohibiting students to write about it. Now the rising junior is uncertain about her topic. She was going to explain how she covered high school racism for her school paper — students shouting a racial slur at a rival's basketball game, a swastika found in the school gymnasium — as a mixed-race journalist who is Indian and white.
She thought it would give her an edge at USC, Pomona, Georgetown and other colleges she's targeting.
"Now that whole idea is kind of in jeopardy," she said. "Will it make admissions officers less willing to admit me?"
Advice by college students of color
Simya Smith, who graduated from Dorsey High School in June and will attend Stanford in the fall, said she wrote about the loss of her father when she was 9 years old, her ensuing depression and her realization that she needed to reembrace life and pursue opportunities, something that her father would have wanted for her.
"I found this love for education because something that really helps with depression is being able to find hobbies or things that bring you joy," she said. She also got involved in promoting restorative justice and other social justice activities.
Even under the new legal landscape, "my personal statement would have stayed the same, just because, personally, it's the most significant event in my life, and that really is what shaped me."
Her advice to rising seniors?
"If there is an event that is super significant in their life, but it doesn't necessarily [home] in on their racial experiences, I think that they should still talk about that. Because your story is your story. And everyone's is very different."
Nani Ozelotzin-Hernandez spotlighted in her essays the struggle of being an Indigenous woman often deprived of resources or opportunities of more privileged students. She applied to 12 schools — she was accepted to about half of them — and decided to attend the nursing program at Seattle University.
Nani said that her small public charter school — Anahuacalmecac International University Preparatory of North America, located in El Sereno — had a graduating class of about 13 and provided family-like emotional and cultural support. But the school did not have the resources to offer broad higher-level coursework or deep and consistent guidance with the college-application process. She alluded to this situation in her essays.
"I just struggled a lot finding classes that would challenge me," Nani said. "For me and my peers, when we were writing the essay, we really tried to spotlight how we overcame not having enough resources."
Quincy Diallo, a rising junior at Yale studying English and African American studies, wrote his personal statement about experiencing medical discrimination as a Black man.
After an accident in gym class left Diallo with a concussion, he entered his freshman year at Campbell Hall, a private school in Studio City, unable to concentrate. His grades slipped for months as he struggled to keep up with schoolwork.
Diallo experienced concussion symptoms. Nurses and doctors thought he was exaggerating when he insisted something was wrong. Teachers and administrators mistook his inability to focus in class as him being distracted. As people refused to take his concerns seriously, he wrote, his interest in becoming a doctor grew and cemented a commitment to a future combating medical discrimination.
"The crux of the essay was that people writing me off actually helped me become more self-assured, standing on what I believe in," he said. "How I took that negative and turned it into a positive."
Diallo aimed for universities such as Yale, Duke and Princeton and wanted to "give them exactly who I am on a piece of paper and they'll take it or leave it."
He would still write the same essay today. Being barred from doing so, he said, would have prevented him from sharing his full complexity.
"It would've stripped a lot of my humanity out of my writing," he said. "It breaks my heart for kids who are going to be dealing with that."
Start your day right
Sign up for Essential California for news, features and recommendations from the L.A. Times and beyond in your inbox six days a week.
You may occasionally receive promotional content from the Los Angeles Times.
Milla Surjadi was a 2023 Metro reporting intern at the Los Angeles Times. A New York City native, she is a rising senior at Duke University, where she studies English and journalism. She served as editor in chief of the Chronicle, Duke's independent student newspaper, last year. She has interned at the Tampa Bay Times and written for the 9th Street Journal and IndyWeek.
Howard Blume covers education for the Los Angeles Times. He's won the top investigative reporting prize from the L.A. Press Club and print Journalist of the Year from the L.A. Society of Professional Journalists chapter. He recently retired "Deadline L.A.," a past honoree for best public-affairs radio program, which he produced and co-hosted on KPFK-FM (90.7) for 15 years. He teaches tap dancing and has two superior daughters.
Teresa Watanabe covers education for the Los Angeles Times. Since joining the Times in 1989, she has covered immigration, ethnic communities, religion, Pacific Rim business and served as Tokyo correspondent and bureau chief. She also covered Asia, national affairs and state government for the San Jose Mercury News and wrote editorials for the Los Angeles Herald Examiner. A Seattle native, she graduated from USC in journalism and in East Asian languages and culture.
More From the Los Angeles Times
A teen girl was beaten at Baldwin Park High. A security guard is accused of watching and smiling
Nov. 15, 2023
Abcarian: Is your kid getting bad grades in math? I found a simple, questionable tactic that works
Israel-Hamas war roils UC over the line between free speech and unacceptable behavior
Jewish parents call for protection, sensitivity for their children in Los Angeles schools
Nov. 14, 2023