Extracting Coca-Cola: An Environmental History
In its early days, Coca-Cola established key relationships in the supply chain ranging from natural resources to pharmaceuticals to achieve market dominance.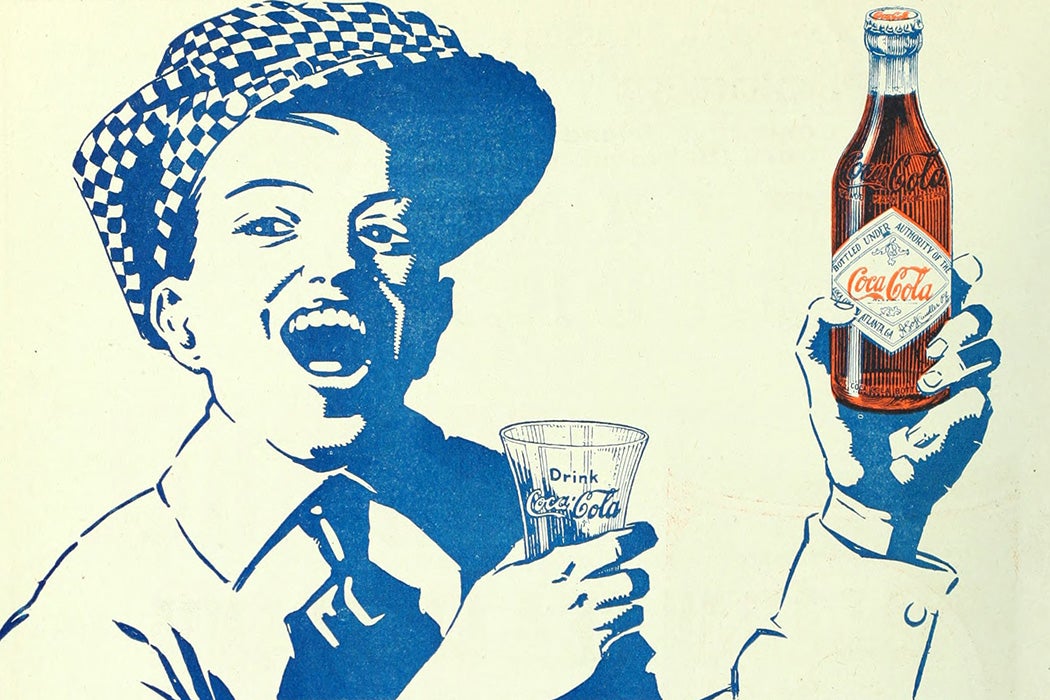 A charismatic soda and the branding to match, Coca-Cola is more than just a beverage. Today, the Coca-Cola Company is one of the largest food and beverage corporations, reporting nearly $10 billion in profits in 2023 . But, as historian Bartow J. Elmore argues in a 2013 article in Enterprise & Society , the company and its signature product's rise to dominance from its relatively humble origins in 1886 in the hands of a broke Atlanta pharmacist was no coincidence. Instead, it resulted from a deliberately calculated plan to extract and acquire natural and social resources at minimum cost for maximum profit.

Elmore tracks how, in the early days of the company, Coca-Cola established key relationships in the supply chain ranging from public commodities to Monsanto to the Federal Bureau of Narcotics to drive down production costs. Ultimately, Elmore writes, Coca-Cola's secret formula was a particular brand of capitalism based on the company's "ability to embed itself in technological supply and distribution systems built, maintained, and financed by others."
Though the recipe for Coke is famously proprietary, Elmore easily traces the environmental history of the company and beverage's widespread success through a handful of well-known ingredients, such as water, sugar, caffeine, and coca . Elmore argues that Coca-Cola savvily siphoned resources from public and private entities to cheaply procure these key ingredients and establish a lean, mean global supply chain and market for their product.
Coca-Cola's tactics began with an ingredient as fundamental as water, which we now experience as freely and widely available. But, in the early twentieth century in America, public commodities such as waterworks were just starting to emerge—and Coca-Cola seized the opportunity to prop up the systems through its franchised bottling model, and, conveniently offload upfront costs of bottling and shipping their "water-dense" product. Beginning in 1900, the company recruited local businessmen to rouse up $3,000 to establish regional franchises that would serve as regional bottling plants. Elmore recounts that many bottlers took out loans to start and consequently relied on the expanding public water systems to save on costs. This cost savings was then passed on to Coca-Cola, "broaden[ing] its bottling empire at low cost." Indeed, Elmore notes that "as public water systems expanded into less-densely populated areas of the country by the 1910s, so too did Coke's franchisees."
Later in the twentieth century, Coca-Cola used a similar tack to expand business abroad. Elmore writes that the company secured foreign assistance loans by "argu[ing] that it could bring hydration to communities lacking basic water infrastructure" such as in the Middle East, Southeast Asia, and Africa through its earlier experience supporting American water infrastructure. Reviewing Freedom of Information Act (FOIA) records, though, Elmore found that "these projects often helped Coke sell bottled water and other products rather than encourage the development of large-scale public water works."
Most iconically, Coca-Cola used coca leaf extract in their secret recipe—sourced early on from a partnership with the Federal Bureau of Narcotics. This, as Elmore puts it, "exposes yet another federal-corporate partnership that enabled Coke to purchase a key ingredient at low cost." DEA-declassified documents in the National Archives show how Coca-Cola "secure[d] exclusive access to legal coca imports" after coca imports were criminalized in 1914. The FBN gave Coca-Cola "special exemptions" that allowed the company to purchase decocainized coca leaf extract, while denying exemptions for the same ingredient to other buyers.
"By restricting buyer access to coca leaves," Elmore writes, "the federal government helped to create a monopsony for Coca-Cola," ensuring they were the only buyers for the "exotic ingredient" and forever linking the substance with the brand.
Elmore outlines how Coca-Cola established similar low-cost and low-commitment relationships to source ingredients like caffeine—initially from agricultural giant Monsanto, then from decaf coffee maker General Foods—or to abdicate social responsibility, such as the endless plastic and aluminum waste their products generate. More broadly, the story of Coca-Cola told from a natural resources perspective demonstrates how, like consumer goods and agriculture, food and beverage production at scale was and is an extractive enterprise with substantial social and environmental impact.
For Elmore, with its emergence at the turn of the twentieth century, Coca-Cola heralds "a new type of corporation that emerged in the Gilded Age," with few fixed assets but extraordinary market reach. Indeed, a product like Coca-Cola—and many of our processed foods today—"gained life by finding a way to market the excesses of mass-producing industrial firms," Elmore writes, further distancing consumer habits from their resource-intensive origins.
Three Tips for Teaching
Incorporate primary sources into your discussion . Search RISD's Vintage Advertisement Collection for Coca-Cola ads from the 1930s, 1940s, and 1950s.
Cooking with Coke . Discuss the spread of the soft drink in the culinary world. Bring your favorite recipe to class!
Explore the global history of Coca-Cola's ingredients . Elmore points out the ingredient label highlights six major drink components: water , sugar , caffeine, coca leaves (and other "natural flavors"), packaging, and high-fructose corn syrup.
Support JSTOR Daily! Join our membership program on Patreon today.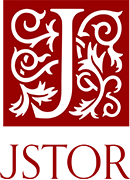 JSTOR is a digital library for scholars, researchers, and students. JSTOR Daily readers can access the original research behind our articles for free on JSTOR.
Get Our Newsletter
Get your fix of JSTOR Daily's best stories in your inbox each Thursday.
Privacy Policy Contact Us You may unsubscribe at any time by clicking on the provided link on any marketing message.
More Stories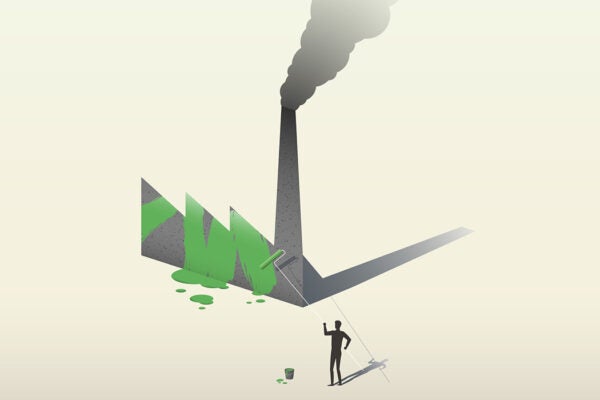 What Is Greenwashing?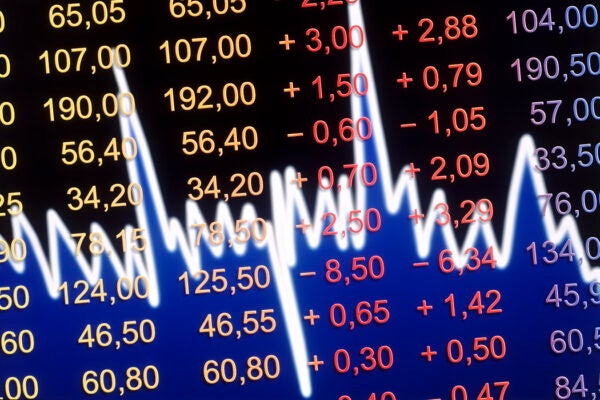 Environmental, Social, and Governance Factors v. Fiduciary Duty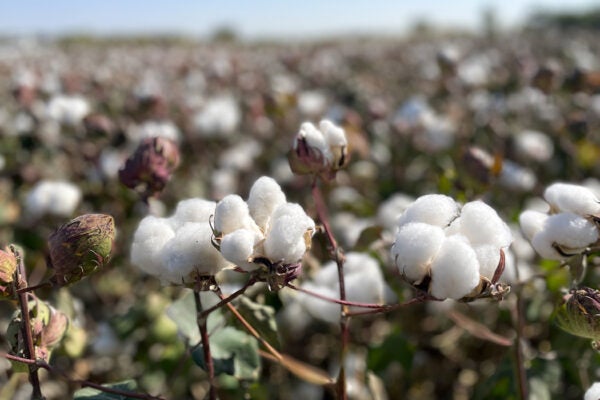 Understanding Capitalism Through Cotton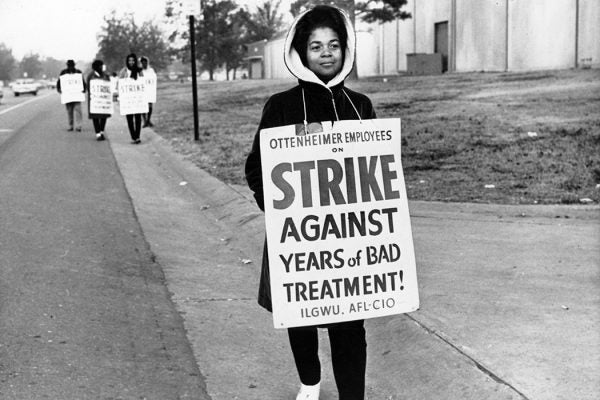 Labor Day: A Celebration of Working in America
Recent posts.
The Climate Canvasses of the Little Ice Age
I Hope This Finds You Well, or, Dude, You Good?
Still American?
A Pint for the Alewives
Napping Penguins, Moon Landings, and Angels with Guns
Support JSTOR Daily
Sign up for our weekly newsletter.
Home — Essay Samples — Business — Coca-Cola — Coca-Cola History

Coca-cola History
Categories: Coca-Cola Company
About this sample

Words: 532 |
Published: Mar 1, 2019
Words: 532 | Page: 1 | 3 min read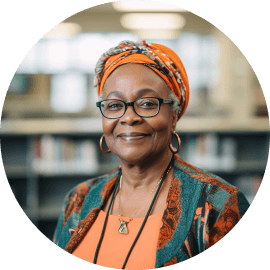 Cite this Essay
Let us write you an essay from scratch
450+ experts on 30 subjects ready to help
Custom essay delivered in as few as 3 hours
Get high-quality help

Dr. Karlyna PhD
Verified writer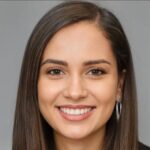 + 120 experts online
By clicking "Check Writers' Offers", you agree to our terms of service and privacy policy . We'll occasionally send you promo and account related email
No need to pay just yet!
Related Essays
3 pages / 1153 words
4 pages / 1991 words
2 pages / 722 words
2 pages / 1020 words
Remember! This is just a sample.
You can get your custom paper by one of our expert writers.
121 writers online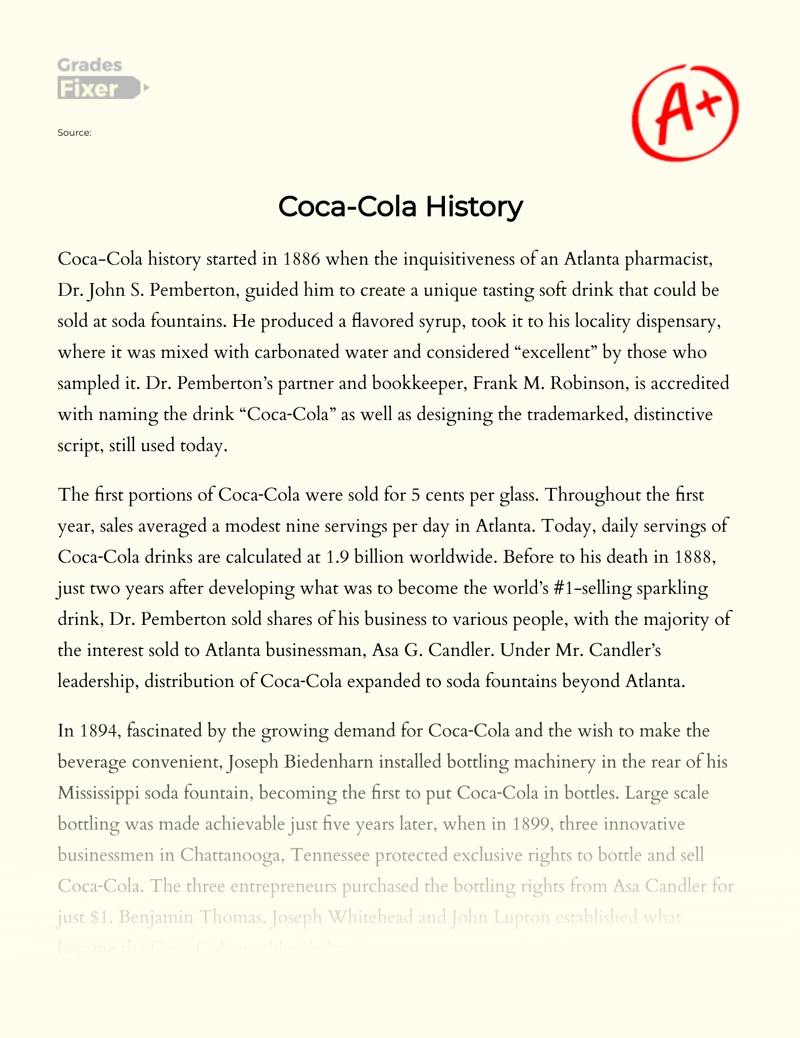 Still can't find what you need?
Browse our vast selection of original essay samples, each expertly formatted and styled
Related Essays on Coca-Cola
Ads have evolved in recent years thanks to the internet and social media which has expanded it to new territory never seen before. The internet offers people a better chance to advertise their product or service than it was [...]
For this practicum, I watched two shows, America's Got Talent and American Idol. In America's Got Talent, they featured Dunkin' Donuts as well as a segment for Wyndham Hotels. In American Idol, the main sponsor was Coca-Cola. [...]
Coca cola is a multinational corporation which manufactures soft drinks which are non- alcoholic. The company has competitive brands in the global market which has enabled them over the years to compete effectively. Some of the [...]
The directors are responsible for the preparing consolidated and separate annual financial statements of Spur Corporation Ltd. This will need to include a summary of significant accounting policies and additional explanatory [...]
When talking about two very similar fast food companies like McDonald's and Burger King it can be a little hard and sometimes confusing, because there is not many of differences between fast food companies. McDonald's and Burger [...]
From the small screen to the big screen, Esports will be the new mainstream sport in the United States in time. It's a combination of what every teen boy loves, video games, as well as some great competition. esports is an [...]
Related Topics
By clicking "Send", you agree to our Terms of service and Privacy statement . We will occasionally send you account related emails.
Where do you want us to send this sample?
By clicking "Continue", you agree to our terms of service and privacy policy.
Be careful. This essay is not unique
This essay was donated by a student and is likely to have been used and submitted before
Download this Sample
Free samples may contain mistakes and not unique parts
Sorry, we could not paraphrase this essay. Our professional writers can rewrite it and get you a unique paper.
Please check your inbox.
We can write you a custom essay that will follow your exact instructions and meet the deadlines. Let's fix your grades together!
Get Your Personalized Essay in 3 Hours or Less!
We use cookies to personalyze your web-site experience. By continuing we'll assume you board with our cookie policy .
Instructions Followed To The Letter
Deadlines Met At Every Stage
Unique And Plagiarism Free Coca Cola Essay examples
Coca Cola Essay
1. Consider Coca-Cola's advertising throughout its history. Identify as many commonalities as possible for its various ads and campaigns. (For a list of Coca-Cola slogans over the years, check out http://en.wikipedia.org/wiki/Coca-Colaslogans.)
Pepsico vs. Coca-Cola Essay
The purpose of this comparative analysis is to provide a summary of financial and accounting information to a potential investor who is looking to invest in either Coca-Cola or PepsiCo. This research will cover some facts from the financial statements of both companies for the year of 2004.
Essay Coca-Cola vs Pepsi
1. Using the current ratio, discuss what conclusions you can make about each company's ability to pay current liabilities (debt).
Marketing Plan For Coca Cola Essay
It is said that children smile up to 40 times more than adults every day. "It's the first thing we ever learn to do". Challenging viewers to watch without smiling.
Coca-Cola Essay
Exchange rate gains or losses are brought to account in determining the net profit or loss in the period in which they arise, as are exchange gains or losses relating to cross currency swap transactions on monetary items. Exchange differences relating to hedges of specific transactions in respect of the cost of inventories or other assets, to the extent that they occur before the date of receipt, are deferred and included in the measurement of the transaction. Exchange differences relating to other hedge transactions are brought to account in determining the net profit or loss in the period in which they arise. Foreign controlled entities are considered self-sustaining. Assets and liabilities are translated by applying the rate ruling at balance date and revenue and expense items are translated at the average rate calculated for the period. Exchange rate differences are taken to the foreign currency translation reserve.
Pepsi vs Coke Essay
For more than a century, Coca Cola and PepsiCo have been the major competitors within the soft drink market. By employing various advertising tactics, strategies such as blind taste tests, and reward initiatives for the consumer, they have grown to become oligopolistic rivals. In the soft-drink business, "The Coca-Cola Company" and "PepsiCo, Incorporated" hold most of the market shares in virtually every region of the world. They have brands that the consumers want, whether it be soft-drink brands or in PepsioCo's case, snacks. With only one soft-drink market, the two competitors have no choice but to increase sales by stealing the other competitor's clients. This led to the term, the "cola wars" which was first used
Pepsi Analysis : Pepsi Cola Essay
Pepsi competes head-to-head against Coca-Cola in one of the biggest rivalry in United States, the Cola Wars. Although the rivalry did not officially start until 1975, the two companies had been butting heads since the beginning of their respective origins. Although most people in their lifetimes only notice the Pepsi Globe, the Pepsi logo went through drastic changes going from a red signature, to a patriotic bottle cap, to finally a simplistic, Pepsi Globe. Each major logo change reflects either significant altercations in the company, marketing campaign, and/or the cultural value of the time. While Coke-Cola kept the classic signature, Pepsi constantly changes its logo every few years to keep its image as a progressive company for marketing strategies and brand value.
Coca-Cola Company Versus Pepsi Company Essay
Analyze and discuss the current effects of IFRS on the pension reporting for Coca-Cola and PepsiCo at 2009 year-end.
Essay about Business Research Task: Coca-Cola Amatil
Employees are the most beneficial assets that a business can have. Without staff a business, essentially, would be unable to operate. Therefore it is of vital importance to maintain a highly efficient relationship between employers and employees. This is carried out through Employment Relations.
The Advertisement Of Coca Cola Essay
What is advertisement? Generally, advertisement is the activity or profession of producing information for promoting the sale of commercial products or services or ideas. Advertisement can be represented in an audio, visual or video form of marketing communication that employs an openly sponsored, non-personal message to promote. Traditionally, advertisement is communicated through different way, including old media such as newspapers, magazines, television, radio and outdoor advertisement etc. In recent years, as the fast development in technology or we so-called "The new generation of necessarily with smart phone", it is firmly believed that most of people can't live without smart phone and tablet computer. People get the latest information from their smart phone or tablet instantly. As a result, apart from the old media, new media such as mobile advertisement YouTube (video form) is the widespread and popular way for advertisement. In this essay, I am going to analyze the advertisement of Coca-Cola in visual art perspective.
Coke and Pepsi Essay
A) Coca-Cola is predominantly a manufacturer, distributor and marketer of nonalcoholic beverage concentrates and syrups. They also manufacture finished beverages.
The Advertising Roller Coaster Of Coca Cola Essay
Advertising is ever changing since people and products are always transforming. Coca-cola has been living the advertising roller coaster since 1886.(About Us Coca-Cola History) Their message has changed since the beginnings of being a solution for the weary and tired to a message of creating a unity for people. The direction of the advertisements has changed considerably through the years. Although this may be the case if one looks at two specific advertisements, one from 1886 and another from 2016, the differences and similarities are striking. One can break down these similarities and differences into three distinct categories being the models in the ad, the Coca-Cola logo/ slogan, and the audiences the advertisements are directed towards.
The Birth Of Coca Cola Essay
From the 20th century onwards, marketers realized that in order to increase consumer numbers products needed to become less industrialized and more specialised and personalised, which could be achieved by focusing specifically on consumer desires (Lury, 2011). Manufacturers are now spending more time and effort on the visual display and uniqueness of their products. As a result, our society has a vast range of commodities available to us, in every size, shape, colour, model, and flavour you can imagine to cater to every taste. The birth of Coca-Cola began in 1886 when Atlanta pharmacist Dr John S. Pemberton created a soft drink that could be sold at soda fountains. He made his own syrup flavour and mixed it with carbonated water at the local pharmacy, resulting in high praise from those in the community who tasted it. His partner and bookkeeper Frank M. Robinson invented the name "Coca-Cola", and was also responsible for designing the distinctive cursive font. When it was first made, Coca-Cola was sold for 5 cents per glass, and in the first year Atlanta sold about 9 servings per day. Now, daily servings make about 1.9 billion dollars around the world (World of Coca-Cola, 2016). Because Coca-Cola was such a unique creation at the time, it was important that it also had a unique appearance to catch the attention of consumers. In 1916, idea of a contour bottle was conceived. The shape of it was so distinctive that it
The Coco Cola Company Essay
The Coco-Cola company is a company that has been a part of the American culture and that have could sustain its brand name and that of a strong competitor in the global beverage market for as long as the company has been in existence. The Coco-Cola company was founded in 1886 in the United States and quickly positioned itself as the leading soft drink in America. Its competitor PepsiCo, has always been a strong contender and rival but has never risen to the level of out producing Coco-Cola who has consistently dominated the beverage market in America for a greater part of the early century. In their attempt to ensure that they remain the leading soft drink there was a thrust to go global which they did by expanding their market in almost every country around the world. Their rival PepsiCo has had to diversify beyond the soft drink industry to include waters, juices, teas and snacks to be able to sustain a viable and sustainable profitable revenue. As Coco-Cola continue to expand in the global market, it quickly became a brand that was hard to beat especially since most of it revenues came from the overseas market and this was not without it challenges.
SWOT Analysis Of The Coca Cola Company
The variety of brands such as Coca Cola, Diet Cola, energy, juices and sport drinks. This is accompanied by the strong availability of the brand such as retailers, restaurants.
Related Topics
Carbohydrate diet
Cola company
Important reason
Coca-Cola sees value, discipline and failure as keys to innovation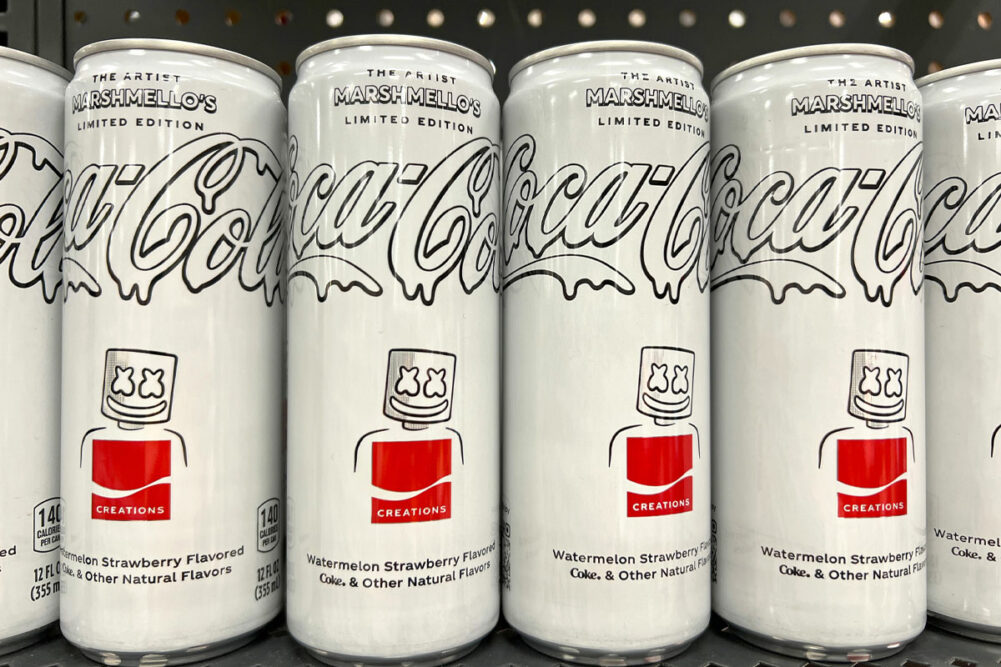 ATLANTA — "Innovation, in my simple language, is anything new that creates value," said John Murphy, president and chief financial officer of the Coca-Cola Co. "And, so, I think when you take on that mindset, you have the opportunity to apply that kind of thinking into all aspects of the business."
Mr. Murphy discussed the Atlanta-based beverage company's approach to innovation during the Redburn Atlantic CEO Conference on Nov. 28, noting, "When it comes to the portfolio itself, it's really important to be clear as to what it is you're trying to accomplish. What is the role that you want that innovation to play?"
He offered as an example Coca-Cola Creations, a series of limited-edition takes on the namesake soft drink that tap into various concepts such as artificial intelligence and the metaverse.
"Coke Creations is not designed to be a massive volume add to the portfolio," Mr. Murphy said. "It's designed to create new news, that's designed to attract and bring in new users into the Coke franchise. And we've seen a lot of good results from the various iterations we've had over the last couple of years."
Mr. Murphy also shared insights on Coca-Cola's expansion into the ready-to-drink alcohol segment through partnerships with companies including Brown Forman Corp., Pernod Ricard , Constellation Brands and Molson Coors to develop spiked spins on brands such as Sprite, Fresca, Coke and others.
"It's still early days," he said. "We're excited with the long-term opportunity that's ahead. But one of the things that certainly I've learned over the years is that it takes a long time to build scale positions in new categories. And you've got to bring a degree of what I call impatient patience to the process. And we're in those early stages at the moment and happy with some of the roots that we're planting."
Successful innovation requires discipline, he said, acknowledging "it may sound a little bit paradoxical."
"I think over the last number of years, we've elevated our own capabilities to drive much greater discipline around what gets into the pipeline in the first place and why," Mr. Murphy said. "And then how do you take it through the pipeline and into the market. We have much more robust metrics to constantly evaluate the performance of the various innovations that we're driving. We look at our performance over multiple quarters now.
"We understand that … typically in innovation to have the probability of survival, it needs to be flourishing through the first few quarters. So, we have a very clear understanding of what's working well and what's not."
He added, "You don't get it right all the time. The failure rate in innovation is actually alarmingly high. And I think the name of the game for companies like ours is to have our batting average well ahead of the industry average… We've had some really good progress, and yet it's a game that demands constant invention and reinvention, constant understanding of what's happening in the marketplace."
He recalled five years ago when Coca-Cola "had a view that kombucha was the next great category and made some investments … to try and get ahead of the curve." Back then, the company acquired Australia-based kombucha maker Organic & Raw Trading Co. but ceased operations last year.  
 "… that trend did not take off the way we had expected," Mr. Murphy said. "So, you don't get it right all the time, but you can't allow those failures to prevent you from continuing to try. And I think the spirit that we have across the enterprise, and indeed with our bottling partners, too, is to innovate intelligently with discipline. Be prepared to take risk, and know you're going to fail some of the time."
Related Articles
Three keys to coca-cola's portfolio equation, coca-cola sees strong results as away-from-home channels recover, coca-cola ceo sees alcohol as fourth bucket, three keys to coca-cola growth, menu innovation, delivery seen as keys to growth at chipotle mexican grill, featured webinars, accelerating plant-based innovation, current issues & directories.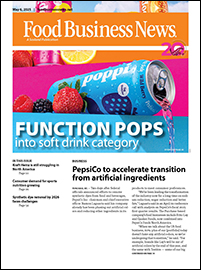 Popular Articles
Chicago wheat shoots up off chinese buy, jury ruling on egg prices favors food companies, deflation is coming, says walmart's mcmillon, popular galleries.
New on the shelves
Sweet holiday treats are back on shelves.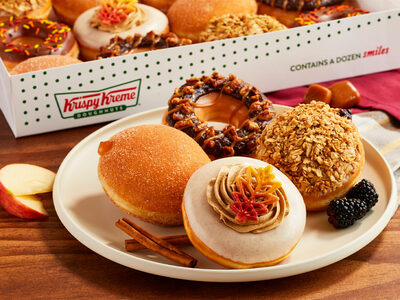 New on the menu
Menus continue to expand with holiday LTOs.
Plagiarism checker
Writing help, paraphrasing tool, coca cola's history.
How it works
Coca Cola is a well known and loved beverage all over the world. It is available in well over two hundred countries. Their mission, as stated, is to refresh the world in mind, body and spirit, inspire moments of optimism and happiness through their brands and actions and to create value and make a difference. Coca Cola takes pride in their product and it is shown through their values: leadership, collaboration, integrity, diversity, and quality.
From that start, Coca Cola has used its resources to demonstrate its leadership and to benefit the community. They have done it to such an extent that Coca Cola has been identified as a good corporate citizen. The Company believes that it is important to give something back to the communities in which it does business.
Since Coca Cola is one of the most popular beverage companies, they have some major competitors: PepsiCo, Dr. Pepper Snapple, Red Bull, Nestle, and Parle. Coca Cola's biggest competitor is PepsiCo. PepsiCo was formed in 1965, after the merger of Pepsi and Frito lay. The two companies compete over soft drinks, health and energy drinks as well as bottled water and juices. Red Bull is an unexpected competitor, however, despite its limited product its competition are energy drink products of Coca Cola. Dr. Pepper Snapple has a product line of more than 50 refreshing brands, such as: carbonated soft drinks, juices, teas, mixers, waters and other beverages. The brand is a major competitor for Coca Cola in the US market. Nestle competes with the brand across specific product categories. Parle is an Indian brand and competes with Coca Cola across some product categories that include bottled water and juices.
The deadline is too short to read someone else's essay
Cite this page.
Coca Cola's history. (2019, Nov 12). Retrieved from https://papersowl.com/examples/coca-colas-history/
"Coca Cola's history." PapersOwl.com , 12 Nov 2019, https://papersowl.com/examples/coca-colas-history/
PapersOwl.com. (2019). Coca Cola's history . [Online]. Available at: https://papersowl.com/examples/coca-colas-history/ [Accessed: 7 Dec. 2023]
"Coca Cola's history." PapersOwl.com, Nov 12, 2019. Accessed December 7, 2023. https://papersowl.com/examples/coca-colas-history/
"Coca Cola's history," PapersOwl.com , 12-Nov-2019. [Online]. Available: https://papersowl.com/examples/coca-colas-history/. [Accessed: 7-Dec-2023]
PapersOwl.com. (2019). Coca Cola's history . [Online]. Available at: https://papersowl.com/examples/coca-colas-history/ [Accessed: 7-Dec-2023]
Don't let plagiarism ruin your grade
Make sure your essay is plagiarism-free or hire a writer to get a unique paper crafted to your needs.
Plagiarized Text
Leave your email and we will send a sample to you., not finding what you need, search for essay samples now.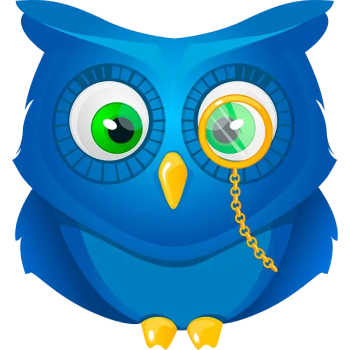 Having doubts about how to write your paper correctly?
Our writers will help you fix any mistakes and get an A+!
Please check your inbox.
Don't use plagiarized sources
Where do you want us to send this sample, attention this is just a sample..
You can order an original essay written according to your instructions.
Trusted by over 1 million students worldwide
1. Tell Us Your Requirements
2. Pick your perfect writer
3. Get Your Paper and Pay
Hi! I'm Amy, your personal assistant!
Don't know where to start? Give me your paper requirements and I connect you to an academic expert.
short deadlines
100% Plagiarism-Free
Certified writers
1(877)219-7556 1(877)733-3925
Fully unique works only
Your privacy is our concern
Writing that is plagiarism free
Writing that are plagiarism free
Free The Coca-Cola Company Essay Sample
It's history.
The Coca-Cola Company is a beverage manufacturer, retailer, and marketer of syrups and non-alcoholic beverage concentrates. A pharmacist known as John Pemberton, in 1886, invented its leading product, Coca-Cola. The Coca-Cola brand and formula and was then bought by Asa Candler. Its headquarters is in Atlanta, Georgia and serves in more than two hundred countries. There is a wide variety of brands offered by the company globally, for example, Fanta, Sprite, Diet coke, RC cola, Minute maid and many more.
The marketing mix
The company's products include beverage concentrates and syrups. The main product of Coca-Cola is the carbonated soft drink. It was initially in glass bottles, however, a range of products have come up, for example, cans, plastic bottles, and family packs. The company has made some changes regarding this product in order to keep up with the market. Moreover, other varieties such as lime, cherry, vanilla, and variations of diet cola have been introduced.
In total, there are over three hundred brands all over the world. The main ones include Sprite, Coke, Fruit Juice, Lift, Frutopia 100%, and PowerAde. It Packages its products in plastic bottles of different sizes. It has a well-known trademark, successful, and with a good reputation.
Coca-Cola Company puts to use marketing strategies that differentiates its line of products from those of its competitors. The prices of the company's products vary depending on the brand and size. For example, Fanta, Coke, Sprite, and Lift soft drinks goes for about -$2.57,$1.35, $2.10, depending on the size. These products are usually sold in various stores lie retail stores, petrol stations, and convenient stores. However, convenient stores and petrol stations sell its products at a fixed price. Other retail outlets use pricing methods and strategies when selling the products.
For competition, Coca-Cola products are usually below, equal or above to the prices of its competitor. For example, in Easter, 2004, Coca-Cola soft drinks 2L was at $1.68, while Pepsi soft drinks 2L went for $1.87. The Coca-Cola products pricing are set at about the same level as the competitors, for example, for a pack of Coca-Cola soft drinks, 375mL x 18 cans, its price is at $9.98, and not $10.00.This makes it to be perceived as cheap.
Brand Positioning
The company has positioned itself as the preferred and premium mass-market beverage; it is at the top in the carbonated soft drinks market. It has an enormous advertising, as well as, sponsorship it undertakes, for example, the Olympics and World Cup soccer.
The brand position is because of its marketing and communication strategies, which focuses on its own brand, as well as, those of its competitors. The Coca-Cola brand has specific characteristics that support the premium brand, for example the sound that indicates a refreshing drink. Its position is that which is proposed and supported by itself, as a company.
Its brand personality reflects the positioning of Coca-Cola as a brand. Many individuals see 'Coca-Cola' as being part of their daily lives. This is what leads to loyalty between the consumers and the company, which makes the purchasing decision easy.
The company has been involved in events such as Coca Cola's Form and Fusion Design Awards, in addition to sporting events a brand manager. This strategy makes sure that its product image relevant to the target consumers. The promotional mix of Coca-Cola has always included public relations, advertising, sales promotion, and direct selling elements.
Room for improvement
The Coca-Cola Company has a room for improvement. With the current progress and advancement in technology dealing with soft drink raw material, manufacturing, production, logistics, information and communication technology, the Company has an opportunity to develop more products and be ahead of its competitors. The fact that new soft drink ingredients are available to the company means Coca-Cola can introduce new range of its products to its consumers; old and new. For example, with the latest information technology put to use, the company has attracted a new generation of soft drink consumers that is with the latest song downloading features. The company's website has enabled consumers to keep in touch with the latest promotions, progress, and offers.

Have NO Inspiration to write your essay?
Ask for Professional help
Search Free Essay
Please note!
Some text in the modal.
UK Office: +44 2081 447946
US Office: +1 (253) 235 4136

Custom Writing
Essay writers for hire, essay writing help online, write my essay, other essay services, how to place an order:.
Select your academic level and the number of pages and pick a desired deadline
Then press "Order Now"
Add your instructions
Choose writer's category
Make a payment
Get your paper before the deadline
Assignment services
Online assignment writing service, assignment help, coursework paper writing, assignment writing services, buy assignment online, coursework writing service, research paper services, research proposal writing service, term papers writing services, research paper help, pay for research papers, academic research paper service, research papers writing services, buy a research paper, college papers for sale, annotated bibliography help, thesis services, thesis report writing services, thesis editing services, thesis writing services, phd services, phd writing services, phd proposal writing service, buy phd thesis, phd research and literature review, phd thesis editing, dissertation services, dissertation writing services, buy dissertation online, custom dissertation writing help service, dissertation proposal services, write my dissertation, dissertation editing services, dissertation literature review writing, dissertation consultation services, dissertation survey help, mba dissertation writing services, mba essay writing, mba dissertation editing, mba assignment help, mba thesis writing help, mba personal statement writing, law services, law dissertation writing services, law coursework writing services, bvc/bptc writing service – bvc/bptc opinion & drafting writing, law essay writing services, law assignment writing services, law report writing service, all subjects, university application help, college admission writing service, cover letter writing, college application help service, personal statement writing help service, resume writing help, bursary and scholarships application help, ucas application help, buy essay papers canada, buy essay papers uae, buy essay papers saudi arabia, buy essay papers new zealand, buy essay papers usa, buy essay papers uk, buy essay papers qatar, buy essay papers australia, buy essay papers ireland.
Sample Essays
Our Guarantee
Free Writing Tools
It's so easy to contact us
Just send us an email, give us a phone call or you can visit our professional and friendly UK team for an excellent level of service delivery. An easier way is just to drop us a message on our Live ChatBox on the bottom right of the page 
+44 20 8144 7946
+1 (253) 235 4136
24/7 Live Support
How to place an order
If you have any questions and want to find more about our services, kindly check our information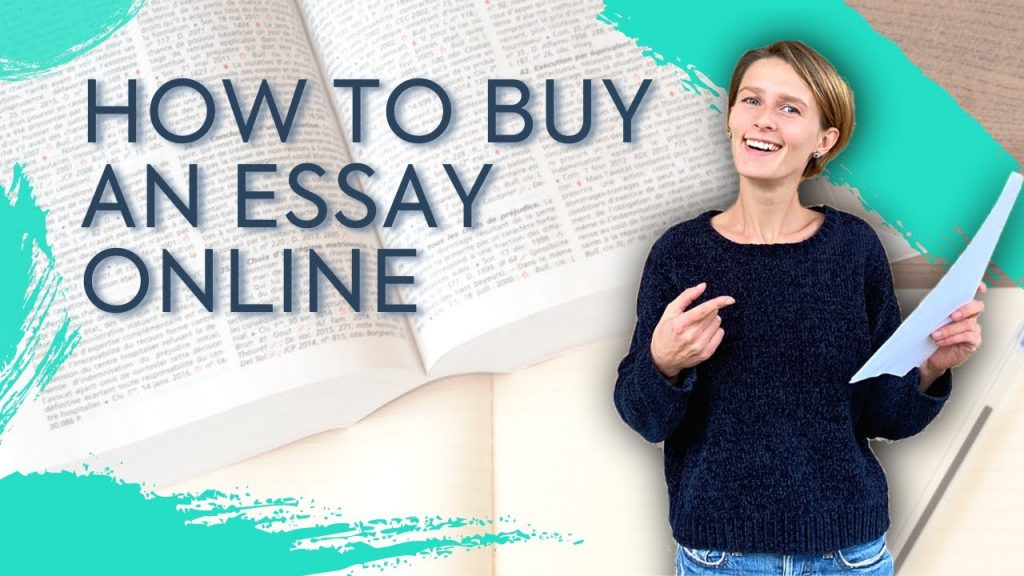 Coca-Cola Company Analysis
peachyessay
June 10, 2022
Business , Sample Essay
Coca-Cola is an international manufacturer, marketer and retailer of non-alcoholic beverages, concentrates and syrups. While the most famous product from the company is Coca-Cola, it has over 500 brands that are sold in over 200 countries across the globe (Coca-Cola, 2021). The company's main aim is to refresh the world through the wide array of products that it offers to them. Coca-Cola is constantly updating its portfolio through rigorous research and development efforts to ensure that its products remain appealing to their customers and continue to have the same positive image that has led to the continuous demand for their products.
Primary Products and Services
Coca-Cola has a wide range of products available globally or only in some parts of the world. Coca-Cola is most famous for its sparkling soft drinks such as Coca-Cola, Fanta, Sprite, Schweppes, Appletiser and Fresca (Coca-Cola, 2021). Furthermore, they also sell coffee and tea through the different brands sold in different parts of the world. Some of the coffee and tea brands sold by Coca-Cola include Costa coffee, dogadan, fuzetea, Georgia, Gold Peak Tea, honest Tea and Peace Tea (Coca-Cola, 2021). While many organizations selling coffee and tea beverages sell them hot, most of Coca-Cola's coffee and tea beverages are bottled and therefore sold cold. The organization also sells juices and other plant-based products. These include Minute Maid, Ades, Fairlife, Innocent and Simply (Coca-Cola, 2021). Finally, Coca-Cola sells water and other hydration liquids. They include Dasani, Aha, Aquarius, Ciel, Lohas, Powerade, Smart Water, Topo Chico and Vitamin water.
Coca-Cola's research and development department is constantly looking for ways to increase their portfolio by introducing more and improved products that will lead to their growth, development, and overall success in the different endeavours undertaken (Lacy-Nichols et al., 2020). The popularity of their products can be mostly attributed to the rigorous marketing campaigns that they undertake, hence leading to the situation whereby they control a significant part of the market. Their unique and targeted marketing efforts have also led to the success enjoyed, given that they offer products that meet the specific needs of a target audience, thus making their products more successful (Lacy-Nichols et al., 2020). Furthermore, the positive improvements that the organization has been initiating to ensure the achievement of positive outcomes in the different current issues such as reducing pollution through reducing pollution by encouraging recycling, reducing their carbon emissions and undertaking sustainable sourcing practices have led to the development of a positive brand image that has enabled the growth and development experienced by the company (Lacy-Nichols et al., 2020).
How Stakeholders can Influence Coca-Cola's Financial Performance
Stakeholders influence the decision-making process both directly and indirectly. This being the case, they also influence the financial performance of an organization since the decisions made by a business can either lead to its success or failure (Levchenko & Dats'ko, 2019). The shareholders and owners of Coca-Cola can influence its performance through the decisions they make on the organization's business activities (Levchenko & Dats'ko, 2019). If their decisions on the business activities are positive, the organization will experience positive outcomes in the different endeavours undertaken. Furthermore, the initial and additional funding that they provide to the organization will determine the extent to which they can perform financially , leading to either positive or negative performance in the long run (Levchenko & Dats'ko, 2019).
The managers also influence the financial performance of Coca-Cola. The decisions and recommendations that they make determine whether or not the business activities are undertaken will be successful (Lawrence, 2020). Positive outcomes from the business activities will result in positive financial performance , while negative decisions and recommendations will lead to poor financial performance. Coca-Cola's employees could also impact their financial performance . Their determination and diligence in performing their assigned duties will determine how successful they will be in their endeavours (Lawrence, 2020). The management also determines how well their workforce will perform due to the environments that they create. The better the working environments , the better the chances of the employees producing excellent outcomes that will result in positive financial performance.
Customers also influence the financial performance posted by Coca-Cola. The customers' attitudes towards the products sold will determine whether the company will get profits or losses. The better the attitudes, the more they will buy from the company, leading to positive financial performance (Lawrence, 2020). On the other hand, negative perceptions and attitudes will lead to reduced demands for the products, leading to poor financial performance . Finally, the government can determine the financial performance achieved by Coca-Cola through the policies that they set (Lawrence, 2020). The policies could either lead to positive performance that will lead to improved financial performance, or they may result in poor outcomes due to the restrictions that may be set in the process.
Factors in Coca-Cola's External Environment that may Influence their Performance
First, economic issues have a direct impact on the performance posted by Coca-Cola. First, the economic performance of the countries and the target market will determine the performance of the organization's products (Shtal et al., 2018). The employment rates and the amount of income earned by the members of the given economy will determine their likelihood of buying Coca-Cola's products. The products are considered a luxury to some extent, and therefore only people with disposable incomes can buy them continuously (Shtal et al., 2018). Furthermore, the tax systems in the different countries where Coca-Cola's products are sold will also determine whether they will achieve positive performance. The more relaxed and progressive the tax system is, the likelier the organization will make profits, hence posting positive performances. The organization's amounts on salaries and wages will also determine its performance (Shtal et al., 2018). The more they spend on wages and salaries, the less likely they are to produce positive growth rates since their profits will be significantly reduced in the process.
On the other hand, social aspects of the external business environment will determine the success of Coca-Cola in the endeavours that they undertake. The cultural norms in the countries of operation will determine whether the company will enjoy high levels of success (Shtal et al., 2018). For example, the possibility of the target market feeling connected to the products could lead to success in their endeavours. This is evident through the efforts of Coca-Cola in cultured countries such as Japan and China, whereby they have created alternative flavours that appeal to that target audience, hence leading to increased demand and performance in the organization (Shtal et al., 2018). Finally, the rise in health-conscious behaviours has impacted the performance of Coca-Cola in different markets. Since their products are mostly considered junk food, they have been forced to create healthy options such as sugar-free or diet soda to maintain their appeal to the target audience.
The Creation of Diet Soda and Sugar-free Options as a Way for Coca-Cola Leveraging a Current Social Issue
Soft drinks have been linked to poor health outcomes such as obesity, hypertension and diabetes. This being the case, many health-conscious people have been shifting their attention from the beverages produced by Coca-Cola, opting for healthier options that do not have the negative implications associated with Coca-Cola's products (Sharma et al., 2019). Seeing the possibility of such a change in tastes and preferences, Coca-Cola had to adopt by looking for ways to remain relevant and to continue enjoying the high demand for their products as in the past. They, therefore, created sugar-free, caffeine-free and diet options for their beverages, allowing people who are conscious of their health to continue enjoying their beverages without necessarily suffering from the negative health outcomes associated with their intake (Sharma et al., 2019).
The diet coke is a sugar-free and low-calorie version of the original versions of the drink that had high sugar and calorie content. They contain artificial sweeteners instead of sugar, used in other products (Sharma et al., 2019). The diet and sugar-free variants of the Coca-Cola original brand have posted positive performance in the market, indicating a shift in the tastes and preferences of consumers and how the swift thinking by the organization has led to the continued positive performance that has been experienced over time (Sharma et al., 2019). The brand has also gained more customers since the people who had held back from buying from them due to health concerns have been taken care of, leading to more demand for Coca-Cola's products, which translates to a better financial performance that will lead to growth and development over time (Sharma et al., 2019). The introduction of diet and sugar-free options of the brand has also led to better perceptions of the company from the customers since they now believe that the company cares for them and their health, making them more loyal to the brand and its products.
Investing heavily in the creation of the diet and sugar-free variants of their products has proven successful since the organization has been able to respond positively to the health concerns of the general public and leverage their interests into a profit-making measure through proper marketing and branding (Sharma et al., 2019). The organization is still looking for ways to ensure that its new products are not too expensive, despite the fact that the diet options are more expensive to prepare than the original ones (Sharma et al., 2019). This way, the customers will find value for their products, addressing their health needs while also saving on money spent purchasing such items.
Useful Links:
Essay services, assignment services, mba services, by subjects, give your grades a boost, top academic writers ready, to help with your research proposal, connect with us.
Just ask our team to write your assignment and then sit back and relax. We'll get it done.
Safe & Trusted
Your Peachy Essay purchase is secure and we're rated 4.5/5
All work is written to order. No plagiarism, guaranteed!
We're here to answer any questions you have about our services

Quick Links
Peachy Essay provides model essays for tutoring and learning purposes only. At the end of the day, it's the students responsibility to do their own research and work. And therefore, submit their own work. We are a strong believer in academic integrity and have a "zero tolerance policy" on plagiarism. Therefore, all our works will be submitted with a FREE Turnitin plagiarism report.
© 2007 — 2023 Peachy Essay. All Rights Reserved. 
ESSAY SAUCE
FOR STUDENTS : ALL THE INGREDIENTS OF A GOOD ESSAY
Essay: Coca-Cola Company marketing analysis (inc. SWOT)
Essay details and download:.
Subject area(s): Business essays
Reading time: 6 minutes
Price: Free download
Published: 15 November 2017*
File format: Text
Words: 1,502 (approx)
Number of pages: 7 (approx)
Tags: Coca cola essays SWOT analysis examples
Text preview of this essay:
This page of the essay has 1,502 words. Download the full version above.
SWOT Analysis
One of the Coca-Cola's biggest strengths is its ability to so quickly internationally. The Coca-Cola company is currently present in over 200 countries, therefore making it the largest beverage company in the world. The Coca-Cola company has many different drinks such as Sprite, Fanta, Dasani Water, Minute Maid, Power Aid, Vitamin Water and many more, and because of this Coca Cola is able to target everyone as it's target market. One of the reasons the Coca-Cola company has been able to stay ahead of its competitors is its ability to quickly gain national and international acceptance. Consumers regardless of age can enjoy Coca-Cola products because there is such a wide variety of beverage options. The Coca- Cola Company is trying to reach people's hearts by doing simple things such as adding names to the cans of soda, to personalize the Coca-Cola drinking experience. The Coca-Cola Company's biggest weakness is the fact that it only focuses on drinks, it does not have edible products such as potato chips, cookies, etc. Pepsi has entered this market by merging with Frito-Lay and has been able to be successful. If coca cola were to start focusing on other edible products, it may be able to shake off Pepsi as a top competitor overall. Another weakness that Coca Cola has is the lack of healthy drinks. With so many people trying to change to better and healthier drinks, Coca Cola runs the risk of losing some of its health-conscious consumers. The Coca-Cola company is also the biggest manufacturer of carbonated beverages, and with such a changing and diverse consumer base, it may be time to consider other healthier drink options. The Coca-Cola company is known best for its carbonated soft-drinks, such as the world famous Coca-Cola, Sprite, and Fanta. This lack of diversification in its product portfolio allows multiple opportunities for the Coca-Cola company to venture outside of the non-alcoholic beverage industry. The first opportunity is for the Coca-Cola company to acquire a snack brand. Since there is a strong correlation between snacks and beverages, it would allow for the Coca-Cola company to diversify its inventory, without diluting its brand and mission statement. This idea is similar to what the Coca-Cola Company's number one competitor, PEPSICO, did back in 1965, when it merged with Frito-Lay Inc. Now, PEPSICO's inventory not only includes carbonated beverages, but it also offers a wide variety of cheese flavored snacks, pretzels, tortilla chips, and potato chips. Aside from the snack industry, another opportunity includes the Coca-Cola company introducing alcoholic beverages. Unlike the soft-drinks that are tailored to everyone regardless of their age or where they live, the Coca-Cola company can tailor a drink that specifically targets consumers of legal drinking age. This idea is similar to what Starbucks did back in 2010, when it introduced the "Evenings" concept. In this concept, Starbucks announced that it would begin selling beer, wine, and small plate foods such as truffle mac and cheese. This was an attempt to create a happy hour that was appropriate to Starbuck's mission of providing a place where people could meet up and relax over some light refreshments and snacks. Trends/Disruptive Technologies to Watch When looking at nutrition trends from the past five years in the United States, there is a rising number of consumers who are choosing healthier eating and drinking options. According to a press release archive from the United States Department of Agriculture (USDA) called "American Adults are Choosing Healthier Foods, Consuming Healthier Diets", it provides scientific backings from a study for this new trend of healthier eating. In this press release archive, it states, "Calories consumed through food away from home dropped by 127 calories per day, and the average person ate three fewer meals and 1.5 fewer snacks away from now" (American Adults, Jan.16, 2014). Consumers who are choosing healthier eating options are also choosing healthier beverages. People are moving away from carbonated drinks, and choosing healthier alternatives that contain less sugar such as water and teas. Continuing this new health trend, the Coca-Cola Company acquired AdeS on June 1st, 2016. AdeS the leading plant-based beverage in Latin America. This new expansion not only allows the Coca-Cola Company to provide healthier beverage options besides water and tea varieties, but also have a greater international presence than it already does. This was a smart acquisition on behalf of the Coca-Cola company because they are aware that in order to remain the world's largest beverage company, they have to be able to tailor themselves to the needs and wants of their health-cautious consumers. Conclusion Overall, the Coca-Cola Company has done an exceptional job at providing quality soft-drink beverages that everyone can enjoy. Their mission to spread happiness through a bottle is one of the reasons that make the Coca-Cola company widely accepted. Although it is the world's largest beverage company, the Coca-Cola company still has opportunities to expand into the industries of alcohol and snack manufacturing. With groundbreaking innovations such as the PlantBottle and Coca-Cola Freestyle, it is exciting to see what awaits for the Coca-Cola Company in the future.
...(download the rest of the essay above)
Discover more:
Coca cola essays
SWOT analysis examples
Recommended for you
Primark Marketing Analysis (SWOT and PESTEL)
Comparing Coke and ExxonMobil Companies
Diageo plc analysis (including SWOT)
About this essay:
If you use part of this page in your own work, you need to provide a citation, as follows:
Essay Sauce, Coca-Cola Company marketing analysis (inc. SWOT) . Available from:<https://www.essaysauce.com/business-essays/coca-cola-company/> [Accessed 07-12-23].
These Business essays have been submitted to us by students in order to help you with your studies.
* This essay may have been previously published on Essay.uk.com at an earlier date.
Essay Categories:
Accounting essays
Architecture essays
Business essays
Computer science essays
Criminology essays
Economics essays
Education essays
Engineering essays
English language essays
Environmental studies essays
Essay examples
Finance essays
Geography essays
Health essays
History essays
Hospitality and tourism essays
Human rights essays
Information technology essays
International relations
Leadership essays
Linguistics essays
Literature essays
Management essays
Marketing essays
Mathematics essays
Media essays
Medicine essays
Military essays
Miscellaneous essays
Music Essays
Nursing essays
Philosophy essays
Photography and arts essays
Politics essays
Project management essays
Psychology essays
Religious studies and theology essays
Sample essays
Science essays
Social work essays
Sociology essays
Sports essays
Types of essay
Zoology essays
Privacy Overview
News & Analysis for the Beverage Industry
Unpacking Coca-Cola's digital strategy: From AI to next-gen tech
05-Dec-2023 - Last updated on 05-Dec-2023 at 21:30 GMT
Digital is no longer a fancy idea: it's a 'must-have' for big companies in today's day and age. But what can digital deliver and how can digital add value?
"The word digital is maybe the most used in the lexicon of business today, with so many different ways to interpret and describe it," said John Murphy, president and CFO, The Coca-Cola Company, as he unpacked the company's digital strategy during The Redburn CEO Conference last week.
"I think about digital in three ways. One as a capability; and number two, as a medium; and, then number three, as a disruptor."
Digital as a capability
Digital is a must-have in this day and age, said Murphy. That means starting with a functional base – ensuring that the technical nitty-gritty is in place and delivering -  before building on that base to explore the wider potential of digital.  
"We're just in the final stages of a very, very large upgrade in our ERP [enterprise resource planning] system to SAP S/4HANA," said Murphy, referring to the system which boasts built-in intelligent technologies including AI, machine learning and advanced analytics.  "We have migrated our entire business to the cloud over the last three or four years. We have standardized our technology platforms.
"These are all, what I would call, foundational capabilities that are a must have. There's no alternative - to be effective in today's world  - than to have those in place, integrated and wired in the right way.
"On top of that comes what I would call it, the next phase of more and more advanced set of capabilities that, in the area of marketing, for example, allows us to have the data sets, the tools in place in order to actually leverage the investments that we're making in the foundational level.
"There was a time when we thought that we could do software better than the software companies!"
"And I put the whole cyber capabilities into that next stack given the importance for companies like ours to be able to run a business inside a safe environment."
Being top-of-class in digital also means drawing on top-of-class expertise.
"There was a time when we used to do our own software, and I think it's just crazy to think about a beverage company thinking that we could do a software better than the software companies!" said Murphy.
"But there was a point in time when that was the thinking.
"Today we have tremendous partnerships with some of the well-known players and that allows us to leverage what they're doing; and through the partnership model get access to level of capabilities, otherwise, we would not be able to."
Next Gen AI
The fun part of digital is the opportunity to play with next-generation capabilities and push the digital boundaries.
Take, for example, Coca-Cola's AI-powered holiday card generator, ​ ​ which has been launched for this year's festive season.
Using the combined capabilities of GPT-4 and Dall-E 2, people can experiment with holiday-themed content: selecting images and personalising holiday greetings, before sharing the creation across social platforms and WhatsApp.
"It's a really nice example of what some of these new capabilities are allowing us to democratize, too, and build a different kind of engagement with people of all generations around the world," said Murphy. 
Digital has been forefront in marketing new ideas such as Coca-Cola Creations: Coca-Cola's series of futuristic drinks designed to appeal to the next generation of consumers. The latest launch – Coca-Cola Y3000 (year 3000) –  was designed with AI ​ ​: and comes with a customized Y3000 AI lens allowing consumers to 'see what a version of your future looks like'.  
Other digital-first campaigns have included Coca Meals ​, Sprite Heat Happens ​, and Fuze Tea's Made of Fusion.
Digital as a medium
In fact, digital now makes up more than 60% of Coca-Cola's media spend. Compare that to 2019, when less than 30% was spent on digital.
Countries in Asia may have been quicker to catch on to the digital revolution than others - but now it's transforming marketing globally.
"The degree to which we can and should engage with our consumers, with our customers around the world through digital media is exponential today versus not that long ago," said Murphy.
"So I think of it as a really important medium in which companies like ours have got to be right at the forefront of."
But this comes with a word of warning: "The next part of it then is to make sure that the shift is effective, there's no point in going from one bad medium to another and call it digital."
Digital as a disruptor
Digital can (and should) completely revolutionize the way companies work.
It's a particular advantage for large companies such as Coca-Cola, which face the challenge of communicating effectively across departments and divisions and markets.
"There's nothing, I think, more disruptive to the effect of running of an organization in today's world than the role that technology plays," said Murphy.
That can help companies become faster, more efficient and better.
Look at it that way and 'disruption' is inevitable: either a company leverages the opportunities  it provides - or is left behind.
Related news
Replicate full sugar taste. ADM | Download Technical / White Paper
Energy Drinks That Perform on Every Level ADM | Download Infographic
Tagatose—a sweet way to reduce calories ASR Group | Download Application Note
Refresh consumers with expertly balanced colas ADM | Download Case Study
On-demand webinars
Beverage Innovation Webinar
Embracing Immune Wellness: Meeting Your Customers in Their Active Lifestyle
BeverageDaily
Advertise with us
Apply to reuse our content
Press Releases – Guidelines
Contact the Editor
Report a technical problem
Why Register?
Whitelist our newsletters
Editorial Calendar
Advertisement
Subscriber-only Newsletter
The Timeless Investing Wisdom of Charlie Munger, Buffett's No. 2
By Peter Coy
Opinion Writer
The investor Charlie Munger, who died last week at age 99, liked the word "lollapalooza." The word appears 27 times in the new abridged edition of "Poor Charlie's Almanack: The Essential Wit and Wisdom of Charles T. Munger."
I think Munger's fondness for that fanciful term — which he meant as either a big gain or a big loss — reveals a lot about his investing philosophy and that of his longtime partner, Warren Buffett. It's worth pondering what he meant, even though the style of investing he did isn't suitable for most of us.
Lollapalooza effects "can make you rich, or they can kill you," Munger wrote in his Benjamin Franklin-style "almanack." As I understand it, his advice is to minimize the risk of bad lollapaloozas because they destroy so much value that even good lollapaloozas won't be enough to dig you out of the hole you're in. Math is unforgiving that way: If you go down 80 percent and then up 80 percent, you will still be down 64 percent.
I had arranged with Munger's book publicists to interview him a day or two after Christmas. I'm sorry to have missed that opportunity. Still, the book speaks for itself. It combines his own writings and speeches with observations about him from others.
There's an impression that Buffett and Munger got rich by being good at picking stocks and entire companies to buy for Berkshire Hathaway, the Omaha-headquartered holding company of which Buffett is chairman and chief executive and Munger was vice chairman. They made their share of mistakes, though. In 2017, for example, Buffett and Munger told shareholders they had erred by loading up on IBM shares and giving Amazon, Google and Walmart a pass. Buying shares in USAir in 1989 was another famous misstep.
I think the real secret to their success — and it's not really a secret, since they talked about it all the time — is everything else they did aside from their initial choices of what to buy. That includes, for companies that Berkshire Hathaway owns outright, choosing chief executives carefully and then leaving them alone.
But let's focus on the lollapaloozas. Munger talked about "combinatorial effects" in which a variety of psychological forces, each mild enough in its own right, come together and reinforce one another to create good or bad lollapaloozas. The original success of Coca-Cola came from positive combinatorial effects, with the qualities of the product and the relentlessness of the advertising working together to habituate customers, he wrote. Conversely, he added, the ill-fated introduction of New Coke in 1985 suffered from a combination of several mistakes.
To get the good lollapaloozas and not the bad ones requires two things, from what I can glean from Munger's book and Berkshire Hathaway's famous annual shareholder letters. One is patience to wait for good opportunities, and the other is plentiful available cash when those opportunities finally present themselves.
Wise investors "bet heavily when the world offers them that opportunity" and sit on their hands the rest of the time, Munger said in the book. "But a huge majority of people have some other crazy construct in their heads. And instead of waiting for a near cinch and loading up, they apparently ascribe to the theory that if they work a little harder or hire more business school students, they'll come to know everything about everything all the time. To me, that's totally insane." A few good calls is all anyone needs or should expect in a lifetime, he argued.
As for the second part of the formula, plentiful cash, that's what makes it possible for Berkshire Hathaway to be "greedy when others are fearful," in Buffett's famous formulation. At the end of the third quarter this year, Berkshire Hathaway had $157 billion in cash, cash equivalents and Treasury bills. Those are low-yielding assets that most investors would consider an unacceptable drag on their performance, but they give Berkshire Hathaway the ability to pounce immediately on a promising investment.
Buffett and Munger discovered early that well-run insurance companies generate a lot of cash in the form of "float" — money that's received in premiums and hasn't been paid out yet in claims. They realized that while some of the float has to be kept in cash to meet immediate obligations to policyholders, some could also be deployed in higher-yielding investments. And that's what they did.
I'll pause here to say that what works for Berkshire Hathaway does not work for the average investor with a long-term perspective. If you lack the resources of Warren Buffett or Charlie Munger you're probably better off keeping your money in broad-market index funds, riding the market up and down, and staying fully invested in stocks and bonds rather than trying to time the market by holding cash in reserve.
That said, I think the life lesson of protecting yourself from huge losses so you can stay in the game applies to everyone. Early last month I told Mark Spitznagel, the founder and chief investment officer of Universa Investments, that I was due to interview Munger. His eyes lit up. He is a huge admirer of Munger and Buffett.
This says something because Berkshire Hathaway is old school in a lot of ways. It owns Geico and BNSF Railway, among other large companies, and has big stakes in the likes of Apple, Bank of America, American Express, Coca-Cola and Chevron. Universa, meanwhile, is a Miami-based investment management firm with an edgy strategy of "tail risk hedging," which produces blockbuster results when markets fall sharply. (I wrote about Spitznagel two years ago.)
Spitznagel said that Berkshire Hathaway's cash pile serves the same function for that company as Universa's strategy of using financial instruments to insure portfolios against losses: It turns crashes into opportunities. "They have dry powder when they need it and when it is most valuable, when the market is down," he said.
This gets back to lollapaloozas. Let's say there's a strategy that has a 60 percent chance of giving you a huge win and a 40 percent chance of losing badly. If you could play that game 100 times and average your winnings, you'd do great (especially when that dry powder allows you to buy during the fire sales 40 percent of the time). But you have only one shot, so you should pass on the opportunity. Focus instead on building wealth over the long term by minimizing those bad lollapaloozas to "protect your capital base from which you compound each period," as Mark Spitznagel says. And reinvest your gains. Eliminating really big losses gives compounding — i.e., reinvestment of gains — a chance to work its magic.
"Poor Charlie's Almanack" cites Munger as having said, "'Compound interest is the eighth wonder of the world' (Einstein); never interrupt it unnecessarily." There's no evidence that Einstein actually said the part about the eighth wonder, but Munger definitely did say the part about not interrupting it unnecessarily. I wish I'd been able to ask him about it.
Elsewhere: Fewer Job Openings
The rate of job openings fell in October to its lowest level since February 2021, according to Bureau of Labor Statistics data released on Tuesday. That's a sign the labor market is cooling off. The rate of layoffs and discharges remains low (1 percent in October), but when people do lose a job, it's harder to find another. That's apparent in claims for unemployment insurance. Initial claims for unemployment insurance rose only 2 percent over the 12 months through Nov. 25, but continued claims (by people who remain out of work) rose 24 percent in the 12 months through Nov. 18, according to the Employment and Training Administration.
Quote of the Day
"Just as economies can reap economic gains by specializing in what they are relatively good at, the world can reap environmental gains if economies specialize in activities that they are relatively green at."
— Ngozi Okonjo-Iweala, director general of the World Trade Organization, foreword to "Trade Policy Tools for Climate Action" (Dec. 2, 2023)
Peter Coy has covered business for more than 40 years. Email him at [email protected]  or follow him on Twitter. @ petercoy
The Coca-Cola Company Essay
Introduction.
Globalization has been advancing at a higher rate compared to any other period in the past. Globalization gas facilitated internationalization (Giddens, 1999; Hill, Cronk and Wickramasekara, 2008). Most business enterprises are joining the international markets, a process known as internationalization.
There are many reasons that motivate organizations to enter the global market, but the most common is the need to search for a wider market for their products and increase their level of income (Oviatt and McDougall, 1994). Firms join the international market in search for competitive advantages that will enable them improve their performance.
It is imperative to note that globalization is not the same as internationalization. The two have been confused by many people, or they have been wrongly used interchangeably. Globalization refers to the integration of economies in the world where various national economies come together to form one global economy.
On the other hand, internationalization is the increasing significance of the international trade and relations (Daly, 1999). Through internationalization, the rate at which globalization advances will increase since multinationals are significant in the integration of the global economy. This article focuses on internationalization of Coca- Cola. The paper gives a brief description of the company, followed by it internationalization process.
Overview of Coca- Cola
The Coca- Cola Company is a multinational that produces non-alcoholic soft drinks and syrups. The company is based in Atlanta, Georgia in the United State of America. It is one of the oldest and biggest multinationals in the world today. Coca-Cola was founded in the year 1886 by an American pharmacist known as John Pemberton. The company has over 500 brands, with drinks being sold in all nations across the world except in Cuba and North Korea.
The carbonated soft drinks are sold in restaurants, stores, as well as vending machines. The brand name Coco-Cola together with its formula were bought in the year 1889 by a man known as Asa Griggs Candler. Candler later incorporated the company in the year 1892. The company usually produces syrup concentrates and then sells them to Coca-Cola bottlers who are found in all over the world. It is reported that Coca-Cola serves over 1.7 billion drinks daily from across the world (The Coca-Cola Company, 2013).
Mission and Vision statements
The Coca- Cola Company's roadmap begins with its mission. The mission statement is divided into three sections. It states as follows: "To refresh the world….To inspire moments of optimism and happiness…To create value and make a difference" (The Coca-Cola Company, 2013). The company's mission guides the company's actions.
It states the purpose of the company and is the basis upon which decisions are made. Coca-Cola's mission states that the company is committed to global business. The decision by the company to go international starts from its mission in that it intends to refresh the world.
In addition, the company also has a mission to make its customers happy. Therefore, its products are aimed at maximizing consumer satisfaction. The company produces what customers need and, therefore, it has to carry out careful market research to learn what is required by customers. Finally, Coca-Cola is committed to creating value and making a difference. This calls for innovation and creativity.
Summarising the company's vision, Coca-Cola aims at creating a favourable work environment to aid the development of employees, increase their productivity and maximize its profits. The company creates customer satisfaction through portfolio production and creating partnerships to win a large share of customers in the market (The Coca-Cola Company, 2013).
The company aims at exploring the international market in order to maximize its profits. Coca-Cola focuses on the needs of its consumers, as well as the needs of its franchise partners who are distributed around the world (The Coca-Cola Company, 2013). In addition, the company also aims at possessing a world view, as well as execute the market place daily.
In general, the company's internationalisation business strategy is to increase the sales, as well as expand its national wide market share of the non-alcoholic drinks in order to maximize its earnings. Coca-Cola also has an objective of creating an economic value addition by enhancing its profits.
Internationalisation process of Coca- Cola
The Coca-Cola Company has adopted a number of processes in its internationalization. One of the strategies is formation of franchises in various nations across the world. Coca-Cola has franchises in almost every country, and these franchises help it in distributing its product.
The Uppsala model is very handy in helping understand the internationalisation process. Under this model, a company adopts investment in the foreign markets. Uppsala model of internalization was coined by the economists Johanson and Wiedershiem-Paul in the year 1975 at Uppsala University and then complemented by Johanson and Vahlne in the year 1977. Under this model, an organization expands its investments in the foreign market in a gradual manner (Johanson and Vahlne, 1977).
Uppsala model can be applied in different forms. An organization can form partnerships with other established organizations in various countries. The two companies then sell their products together. For instance, if a company like Coca-Cola acquires or merges with another company in a different country, the products of Coca- Cola are sold in the outlets of that company.
This form of investment is usually successful since an organization trades with another organization whose brand name has already been established. Therefore, Coca-Cola is saved the costs of advertising its brand to create awareness of its products. The company may go ahead and acquire the other company it has partnered completely making it a subsidiary (Hennart and Reddy, 1997; Barkema and Vermeulen, 1998).
Coca-Cola has established subsidiaries that it has been acquiring for a long period. For example, in the year 1960 it acquired Minute Maid, a company that produces lemon and orange juice. Minute Maid is established in European countries such as Germany, as well as in America.
Since its acquisition, the company has been selling soft drinks produced by Coca-Cola. Coca-Cola has been able to extend its operations in Europe through the help of Minute Maid. In the year 1993, Coca- Cola acquired Thumps Up which is an Indian company. Other companies that have been acquired by Coca- Cola include; Odwalla, Fuze Beverage and Huiyuan Juice Group.
These acquisitions have played a very key role in internalization process of Coca- Cola (The Coca-Cola Company, 2013). The company is bound to remain competitive even in the future if it keeps this strategy of internationalization.
The other form of Uppsala internationalisation model is the establishment of manufacturing subsidiaries in the overseas countries (Blomstermo and Sharma, 2003; Erin and Gatignon, 1986). This has been the major internalization process of Coca-Cola. Coca-Cola has established manufacturing subsidiaries in form of franchises. Franchising entails making use of a franchiser's trademark to sell one's products.
This is an internationalization process that has been used by many other companies due to its perceived benefits (Madsen and Servais, 1997; Hennart and Park, 1993). Companies use franchising as a method of internalization since franchises make it easier for them to establish their businesses in the foreign countries. Multinationals can establish themselves within a relatively short period of time and at the same time spend little on direct investments (Oviatt and McDougall, 1995).
In addition, the company is able to create a global image by adopting a standard marketing approach. The franchiser gets the opportunity to learn and understand the foreign market. They are able to know the tastes and preferences of the local customers. This process has been very successful for Coca-Cola.
The company has gained competitive advantage over its closest rival, Pepsi. As stated in its focus on the market, Coca-Cola understands the market by listening, observing and learning it. This has been boosted by franchising partners and has facilitated its internalization process.
Coca-Cola has adopted the international strategy to integrate with the global market. The company transfers its valuable competencies to the nations whose competitors do not have such competency. It, however, centralizes its product development at the home company. The head company in the US is solely mandated with making Coca-Cola's formulas. It then distributes them to all subsidiaries across the globe.
This syrup is the key to the company's productions. The syrup is only produced in the home country and then sold to the bottlers in various countries. The host companies do not have competitors who produce the syrup, and this has helped the internationalization process of Coca-Cola.
As a result, the company does not face much pressure and its costs of operation are low since it does not spend much to promote its brand. This theory can be referred to as the Eclectic paradigm since it involves lowering the costs of transaction (Whitelock, 2002).
Impacts of internalisation actions to Coca- Cola
Internationalization is associated with many benefits to an organization. The benefits may differ depending on the internationalisation process a particular company adopts. It is important to note that mergers and acquisitions have also been beneficial in the internalization process of Coca-Cola.
One of the impacts of the internalization actions to Coca-Cola is the fact that it was able to create a global image faster and at a relatively low cost. Researchers have suggested that the cost of internalization has exceeded its benefits in most cases. However, Coca-Cola was able to overcome this fact through its franchising process.
The other impact of internalization actions of Coca–Cola is that the company is able to access a large market where it can sell its products. It is estimated that Coca- Cola serves approximately 1.7 billion drinks every day. The main objective of any organization is to maximize its profits through maximum sales.
Coca- Cola is able to achieve this through internationalization. Today, Coca-Cola is one of the largest multinationals in terms of revenues and size. Through internationalization, the company has acquired knowledge from the experiences it learns from various markets, thus enhancing its major competencies since different markets have different requirements.
An organization has to be aware of the various requirements in order to succeed. This facilitates innovation, which is a major factor in enhancing organizational competencies. Through internationalization, Coca-Cola is able to hire highly skilled employees who facilitated innovation and high quality production. The company has been able to transfer knowledge and skills from the subsidiaries to the main headquarters, thus enhancing its production.
Finally, internationalization has a major impact on the organizational culture (Ghoshal & Nohria, 1993). For multinational firms to succeed in international markets, they have to learn and practice the culture of the destination market. Coca-Cola's culture was significantly impacted by internationalization. The company had to manage a diverse workforce and at the same time produce drinks that are acceptable to various cultures (Kogut and Singh, 1988). This led to Coca-Cola becoming a divergent multinational.
Impacts of Coca-Cola's internationalization to the broader community
The mission of Coca-Cola Company states that it aims at making the world happy, as well as inspiring moments of optimism. Therefore, its internationalization extended happiness beyond the United States of America to many other nations across the world. The Coca-Cola soft drinks are used by people during recreation and social events.
Hence, the internationalization of Coca-Cola has had a positive impact on consumers around the globe. The company has created employment for many people. It is estimated that the company has over 55,000 employees in all its franchises across the world. It is through internationalization that the company is able to expand its operations and create employment opportunities. This has improved the living standard of people who work in the company. Their purchasing power has increased and this has had a positive impact on the economy since the flow of money is boosted (Brouthers and Brouthers, 2000).
Internationalization of Coca-Cola has also had an impact on its competitors. It affects the companies that produce juices and soft drinks in the countries where it establishes operations, as well as in the United States of America. It has been a wake- up call for Coca-Cola's closest rivals such as Pepsi among others.
Coca-Cola's internalization has helped it gain a large share of the market, thus the sales of its competitors as well as those for companies that produce juices and other beverages. In Europe, Coca-Cola has been competing with coffee retailers since coffee is usually highly demanded in those countries. Coca-Cola sells its products at a low price to influence consumers to buy them and forego coffee.
Experience Learned
Internationalization is the process by which a company joins the international trade. This is a process that has taken root in this century as companies seek to enter new and promising markets across the globe. From the above analysis, a number of lessons can be learnt about internationalization.
First, a company that embraces internationalization is able to access a larger market and make more sales and income simultaneously. Secondly, internationalization opens the path for innovation within the organization. Therefore, a company is able to produce high quality goods. Thirdly, internationalization is an expensive exercise and a company should have the ability to select the best process when internationalizing its business.
Finally, managers of a company operating in the international market should have the ability to manage diversity since they encounter people with different cultural backgrounds as their customers and employees. I think the above lessons are important for the companies' future decisions since they will be in a better position to consider the best internationalization process to adopt. Companies should weigh between the market they are likely to access and the cost of internationalization before making a decision.
Companies should also be aware of the high costs involved in the internationalization process and be prepared to take the investment risk. It is important to note that internationalization is associated with many uncertainties. Further, organizations should be aware of the diverse cultures they are likely to encounter in the international market and be prepared to deal with the diversity effectively.
One of the insights I got about international business is that it is worth investment since it helps a company increase its sales volume. An outstanding brand image markets a company internationally. The competition in the international market is high and, therefore, companies need to be ready to respond accordingly.
Since the beginning of the 20 th century, many scholars and researchers have concentrated more on international business since globalization has been at its climax. The global economy is highly dependent on multinationals and, therefore, there are policies that support internationalization.
For a company, internationalization is all about finding a larger market for its products in order to make more profits. Coca-Cola adopted Uppsala internationalization model and adopted the franchising option, which have been highly successful. In addition, Coca-Cola has made a number of mergers and acquisitions in its internationalization process.
The company has been led by its mission statement in its internationalization. Internationalization has a number of benefits to organizations. Organizations are able to enhance innovation and at the same time increase their sales. However, the process is faced with a number of challenges, most notably the high costs involved and the uncertainties associated with it.
Reference List
Barkema, HG & Vermeulen, F 1998, 'International expansion through start-up or acquisition: a learning perspective', Academy of Management Journal, vol. 41, pp. 7-26
Blomstermo, A & Sharma, DD 2003, Learning in the internationalisation process of firms, Elgar, Cheltenham
Brouthers, KD & Brouthers, LE 2000, 'Acquisition or Greenfield start-up: institutional, cultural and transaction cost influences' , Strategic Management Journal, vol. 21, pp. 89-97.
Daly, HE 1999, 'Globalization versus Internationalization- some implications', Ecological Economics , vol 31, no. 3, pp.31-37
Erin, A & Gatignon, H 1986, 'Modes of foreign entry: a transaction cost analysis', Journal of International Business Studies, vol. 17, pp. 1-26.
Ghoshal, S & Nohria, N 1993, 'Horses for courses: Organizational forms for multicultural corporations', Sloan Management Review, vol 27, p. 31.
Johanson, J, Vahlne, J-E 1977, 'The internationalization process of the firm – a model of knowledge development and increasing foreign market commitments', Journal of International Business Studies, vol. 8, no.1, pp. 23-32
Giddens, A 1999, Runaway World: How globalisation is reshaping our lives, Profile Books, London
Hennart, JF & Reddy, S 1997, 'The choice between mergers/acquisitions and joint ventures: The case of Japanese investors in the United States', Strategic Management Journal , vol. 18, pp. 1-12.
Hennart, J-F & Park, YR 1993, 'Greenfield vs. acquisition: The strategy of Japanese investors in the United States', Management Science , vol. 39, no. 9, pp. 1054-1070.
Hill, C, Cronk, T & Wickramasekara, R 2008, Global business today, McGraw-Hill, Sydney
Kogut, B & Singh, H 1988, 'The effect of national culture on the choice of entry mode', Journal of International Business Studies, vol 19, pp. 411-432
Madsen, TK & Servais, P 1997, 'The internationalization of born globals: an evolutionary process?', International Business Review , vol. 6, no. 6, pp. 551-81.
Oviatt, BM & McDougall, PP 1994, 'Toward a theory of international new ventures', Journal of International Business Studies, vol. 25, no. 1, pp. 45-64
Oviatt, BM, McDougall, PP 1995, 'Global start-ups: entrepreneurs on a worldwide stage', Academy of Management Executive, vol. 9, no.2, pp. 30-44
The Coca-Cola Company 2013, Our company: Mission, vision & values , viewed on https://www.coca-colacompany.com/our-company/mission-vision-values
Whitelock, J 2002, 'Theories of internationalisation and their impact on market entry, International Marketing Review , vol. 19, no. 4, pp. 342-347
Chicago (A-D)
Chicago (N-B)
IvyPanda. (2021, July 22). The Coca-Cola Company. https://ivypanda.com/essays/the-coca-cola-company-3/
"The Coca-Cola Company." IvyPanda , 22 July 2021, ivypanda.com/essays/the-coca-cola-company-3/.
IvyPanda . (2021) 'The Coca-Cola Company'. 22 July.
IvyPanda . 2021. "The Coca-Cola Company." July 22, 2021. https://ivypanda.com/essays/the-coca-cola-company-3/.
1. IvyPanda . "The Coca-Cola Company." July 22, 2021. https://ivypanda.com/essays/the-coca-cola-company-3/.
Bibliography
IvyPanda . "The Coca-Cola Company." July 22, 2021. https://ivypanda.com/essays/the-coca-cola-company-3/.
The Conflict between Entrepreneurial Orientation and Uppsala Model of International Expansion
Uppsala Conflict Data Program's Report for 2012
The Uppsala Model Example: IKEA in Brazil, Serbia, and India
Internationalisation Strategy for Fukamo Automobiles Company
IKEA: Its' Success in the Internationalisation Process
General Electric Company's Internationalisation
Small Business Internationalization Through Strategic Sourcing
Marks & Spencer Company: Internationalisation Strategies
IKEA Company: Retail Internationalisation Development
Internationalisation of TUI AG
Almarai Company Profile: Performance & History
Motorola Phone Company
Three Mobile Company Review
Dnata Company in UAE
Hilton Hotels in Thailand
Press Releases
Coca-cola announces key leadership changes, including election of new president and chief operating officer and succession plan for the chief financial officer.
Board of Directors Elects Brian Smith to Serve as Incoming President and COO, Reporting to CEO James Quincey
Kathy Waller to Retire, Succeeded by John Murphy as Chief Financial Officer
New Chief Technical Officer Appointed, Chief Information Officer Expands Duties
ATLANTA--(BUSINESS WIRE)-- The Coca-Cola Company today announced key changes in top leadership, including the election of a new president and chief operating officer and a succession plan for the chief financial officer.
Brian Smith, who will become Coca-Cola president and chief operating officer on Jan. 1, 2019 (Photo: Business Wire)
The board of directors today elected Brian Smith to serve as president and COO, effective Jan. 1, 2019. He will report to James Quincey, the company's CEO. Smith is a 21-year Coca-Cola veteran who currently serves as president of the company's Europe, Middle East and Africa (EMEA) group.
The appointment of a president and COO will allow Quincey, who has served as CEO since May 2017 and is a member of the board of directors, to focus on the overall long-term strategic direction and success of the company. Smith is well-equipped to lead the company's field operations and bring an accelerated focus on executing against key strategies, due to his deep knowledge of the global Coca-Cola system, strong relationships with bottlers and customers and a proven track record of leadership.
John Murphy, who currently serves as president of the company's Asia Pacific group, will become senior vice president and deputy CFO on Jan. 1, 2019. He will be elevated to executive vice president and CFO on March 16, 2019, following the retirement of Kathy Waller.
Waller currently serves as executive vice president, CFO and president of Enabling Services. She will depart the company after 32 years of service to Coca-Cola, where she built a career that was marked by significant impact and contributions.
Smith named president and COO
Smith joined the company in 1997. His prior roles include serving as president of both the Brazil and Mexico divisions before being named group president for Latin America. He was named to his current position as group president of EMEA in 2016. His full bio is available at https://www.coca-colacompany.com/our-company/operations-leadership-brian-smith .
In EMEA, Smith oversaw the successful integration of the Europe, Eurasia and Africa groups into one cohesive operating group. Under his leadership, the group has grown organic revenues over the past eight quarters. In Latin America, Smith oversaw the acquisitions of several brands, including AdeS in Argentina and Santa Clara in Mexico.
Quincey became CEO on May 1, 2017. Prior to that role, he served as president and COO. Quincey's full bio is at https://www.coca-colacompany.com/our-company/operations-leadership-james-quincey .
"I have tremendous respect for Brian, who is a valued business partner," Quincey said. "He is the ideal person to steer the in-market executional leadership of the company, which will allow me to focus on the strategic direction of Coca-Cola as we continue to evolve as a total beverage company."
CFO transition
Waller will retire from Coca-Cola after a remarkable three-decade career. Waller, who assumed the role of CFO in 2014, has been instrumental in transforming, modernizing and simplifying the Coca-Cola finance function, especially technology solutions and in developing talent and keeping people at the forefront. She was founding chair of the company's Women's Leadership Council and supported the creation, roll-out and execution of the company's Women in Leadership Global Program. Her full bio is available at https://www.coca-colacompany.com/our-company/senior-functional-leadership-kathy-n-waller .
Murphy took his current role as head of the Asia Pacific group in 2016. He is also responsible for the company's Bottling Investments Group, which today is primarily focused on key markets in Southeast and Southwest Asia. He has worked in the Coca-Cola system since 1988 and has served in a number of senior finance, strategy and operations roles around the world. He qualified as a chartered accountant in his native Ireland. Murphy is a well-respected leader with deep financial and operating expertise, strong existing relationships with the company's finance division and a track record of delivering solid results across the global organization. Murphy's full bio is at https://www.coca-colacompany.com/our-company/operations-leadership-john-murphy .
As CFO, Murphy will be responsible for leading the company's global finance organization, including mergers and acquisitions; investor relations; tax; treasury; audit; accounting and controls; financial reporting; real estate; and risk management.
"I join everyone at Coca-Cola in thanking Kathy for her many years of exemplary service to the company," Quincey said. "She leaves a great legacy as a leader, including as a mentor who created a strong organization and put the building blocks in place to continue to transform and modernize our finance function. John will be a great fit as our new CFO, thanks to his broad experience in both finance and as an operational leader."
New Chief Technical Officer appointed; Chief Information Officer adds duties
The company also announced that Nancy Quan has been elected senior vice president and appointed Chief Technical Officer, effective Jan. 1, 2019, reporting to Quincey. She currently serves as a vice president for the company and Chief Technical Officer for Coca-Cola North America. Quan has worked for the company for 11 years. Her bio is available at https://www.coca-colacompany.com/our-company/vice-presidents-nancy-w-quan .
Quan succeeds Ed Hays, who will retire from the company on March 31, 2019. Hays will transition to a role as senior advisor on Jan. 1, 2019, reporting to Quincey. Hays, who has served as senior vice president and CTO since 2015, joined the company in 1985. His bio is available at https://www.coca-colacompany.com/our-company/senior-functional-leadership-dr-ed-hays .
Finally, Barry Simpson, who serves as senior vice president and CIO, is adding new duties that include oversight of portions of the company's Enabling Services organization. These functions currently report to Waller. Simpson, who will have the new title of senior vice president and Chief Information and Integrated Services Officer, will begin his expanded duties Jan. 1, 2019. Simpson's bio is available at https://www.coca-colacompany.com/our-company/senior-leadership--barry-simpson .
About The Coca-Cola Company
The Coca-Cola Company (NYSE: KO) is a total beverage company, offering over 500 brands in more than 200 countries and territories. In addition to the company's Coca-Cola brands, our portfolio includes some of the world's most valuable beverage brands, such as AdeS soy-based beverages, Ayataka green tea, Dasani waters, Del Valle juices and nectars, Fanta, Georgia coffee, Gold Peak teas and coffees, Honest Tea, innocent smoothies and juices, Minute Maid juices, Powerade sports drinks, Simply juices, smartwater, Sprite, vitaminwater and ZICO coconut water. We're constantly transforming our portfolio, from reducing sugar in our drinks to bringing innovative new products to market. We're also working to reduce our environmental impact by replenishing water and promoting recycling. With our bottling partners, we employ more than 700,000 people, helping bring economic opportunity to local communities worldwide. Learn more at Coca-Cola Journey at www.coca-colacompany.com and follow us on Twitter , Instagram , Facebook and LinkedIn .
The fairlife® brand is owned by fairlife LLC, our joint venture with Select Milk Producers Inc. Products from fairlife are distributed by our company and certain of our bottling partners.
The Coca-Cola Company Investors and Analysts: Tim Leveridge, +1-404-676-7563 or Media: Scott Leith, +1-404-676-8768
Source: The Coca-Cola Company
Released October 18, 2018
Email Alerts
RSS News Feed