Essay on Is Homework Necessary
We all are well aware of the word Homework. Every day we spend three to four hours at home after school hours completing our homework. It is like a great tension in our minds until it gets completed. Parents are also involved fully or partially with children in getting their homework completed. Some students love doing homework and many others hate getting homework. If we talk about the opinion of students and parents on this topic we find a great variation in their opinions. I think it is an important and interesting topic to be discussed.
Short and Long Essay on Is Homework Necessary in English
I will be enlightening you with the details of the topic in form of a short and long essay and hope it might be helpful for students in getting an idea of writing an essay on this topic.
10 Lines Essay on Is Homework Necessary (100 – 120 Words)
1) Students hate homework but they are an integral part of our education.
2) Homework is important to make students study at home.
3) It helps students to revise what they have learned in school.
4) It is good for increasing the thinking and learning ability of students.
5) Homework is given for practice and practice is necessary for learning.
6) Through homework, a teacher can evaluate the performance of students.
7) Homework helps you to memorize things for a longer time.
8) It generates time management skills among the students.
9) Students can suffer mental stress and pressurized due to over workload.
10) Overburdening students with homework can restrict their participation in other activities.
Homework is the Way to Practice and more Learning – Short Essay (300 Words)
Introduction
Homework is essential work for the students in school life. Every day students get some work like learning the question answers, filling the worksheets; complete the exercises, etc. as the homework of the day. Homework is appreciated by some students while many of them do not love doing homework.
Excessive Homework is not Beneficial for Students
Homework is necessary for the students as it aids in learning. It enhances the problem-solving and thinking skills of the students. Moreover, it helps the students in doing the regular revision of the things taught in the classroom. The most important thing is that the homework given to the students should not be too much. An excessive amount of homework given to the students causes frustration and stress in the students.
Smart Homework – The Way of making Homework Interesting for Students
Mostly the students do not like doing homework as it appears as a burden to them. This basically depends upon the type of homework given to the students. The homework becomes really boring if they are lengthy. The interest and efficiency of doing homework in students are increased if the homework is converted into smart homework. The act of adding creativity to the homework makes the homework to be interesting for the students. They will love to do the work instead of escaping from doing the homework.
Homework in Covid-19 Pandemic
The mode of education has shifted from offline to online mode during the Covid-19 pandemic. Everything is to be done from home only. Earlier the students used to go to schools for attending classes and completed their homework at home. At present, it is very dull and boring to attend online classes and then do homework after finishing classes.
Yes, homework is necessary for students because it gives us the opportunity for more practice, thus more learning. The introduction of technology and creativity has helped in making homework interesting as well as easy for the students.
Is Homework Necessary for Students – Long Essay (1000 Words)
Student life is a life full of struggles. We have no option other than to work hard to get a good score. Homework is also an essential activity in every student's life. It is given to the students by their teachers after every school day is over. We know that every one of us is not interested in doing homework. We need to discuss and know that what is the need for homework and are they really important for students?
What is Homework?
Homework is the task given to the students that have to be done after school hours. It basically requires time depending upon the quantity of work given and the number of subjects. It can be in form of written exercises, projects, assignments, etc. The completion of this task of students also involves the time and help of their parents. It is a good way of learning and should not be taken as a burden.
Need of Homework
It has been rightly said that 'Practice makes a man perfect'. In the same way, homework also leads us towards success. Nothing is possible without firm determination and incessant effort. The things we learn in school remains in our mind for a short period of time. Whatever we learn in class if it is not practiced daily will easily be washed off from our minds. In order to remember all the facts and get good scores in exams, we need to revise the things that are taught during school hours. Homework is the best method of getting through the topic taught in the class, understand and remind it well. Homework can be said as a practice that a student has to do daily after school hours and surely it will lead to success if done in the right way.
Pros and Cons of Homework
Students are assigned a pile of tasks to be completed at home and bring it the very next day. It requires the involvement of time and effort of the students to complete their homework. Let's see some points about positive and negative aspects of homework given to students.
Revision of whatever Studied – It is the best way of revising whatever is taught in the class. It may happen that we do not understand the chapter well during the class hours but while doing our homework we understand the topic. Revision of the taught points helps in memorizing them well.
Good Practice for Examination – It is wiser to study easily every day rather than learning it as a whole in one day. When we complete our homework we get an opportunity to go through the taught topics daily once again. This makes us understand well and remind most of our chapters timely. It relieves us of the burden during exams. We get rid of the fear of studying all during the examination. It also helps us in getting good scores in exams.
Enhances our Understanding Power – Getting homework daily and completing it makes us go through the taught topics more than one time. Homework involves both reading and writing skills in completing the tasks assigned. In this way, we can understand the topic in a much better way thus it helps in getting the clear concept of the chapters.
Help Teachers in Evaluating Students – The teacher can evaluate student's performances by giving them assignments, projects, raising questions, quizzes, etc. These all are different forms of homework. In this way, they get to know about the students, their capabilities, and how much they know about whatever is taught and what they have learned. They also get to know about the families of the students by giving them assignments related to the family.
Learns Time Management – Homework helps in the progress of the students. It makes a student analyze their time and manage it in a better way. They have to manage their time to complete the homework, play games, spend time with family and get a sound sleep. In this way, they learn how to manage their time in an effective way.
Enhance Cognitive Skills – Homework helps in improving the thinking, memorizing, and problem-solving skills of the students and also makes them responsible.
Excessive Homework Pressure – Excessive homework are equivalent to a burden on students as it hinders the overall growth of the students. A student might have a lot of stress because of lengthy homework and thus the health will be adversely affected.
Hinders the Time for Other Activities – Too much homework will not provide sufficient time to students for other activities. The students should be provided a little homework that can be completed in less time and easy to be done.
A Smart Way of giving Homework
Good and Easy Homework – The students must be given creative and easy homework as they would enjoy completing it. Homework given to the students must not be too difficult and also not much easy. It should be filled with curiosity and involve the use of multiple intelligences and learning methods.
Homework on Alternate Days – It is not necessary that everyday homework must be given to the students. Teachers can give homework on alternate days. This will reduce the work pressure and students will be taking more interest in completing the given task.
Is Homework Necessary for Students?
Homework is the best way to initiate the habit of self-study in us. Whatever we learn in our classes is not sufficient for us but requires few hours of self-study for understanding that matter. Initially, we hate homework but realize its value as we grow up and reach higher classes. It fosters our communication with our parents and teachers as they are helping us in completing and correcting our homework. I must say that in my opinion homework is essential for every student. The basic issue lies in excessive homework that becomes a burden for students and thus must be optimized.
There are many advantages of homework for students in comparison to the disadvantages. The homework should be less that can be completed fast. Excessive homework requires a lot of time. It is not healthy to work and study all time.
FAQs: Frequently Asked Questions
Ans . An American educational reformer and politician Horace Mann invented the concept of homework.
Ans . Homework makes the students responsible and capable of working independently.
Ans . Finland is the nation where students do not get homework.
Ans . Regular studies without any physical activities give a lot of stress that leads to depression in students.
Related Posts
Essay on digital india, cashless india essay, essay on child is father of the man, essay on causes, effects and prevention of corona virus, essay on dr. sarvepalli radhakrishnan, durga puja essay, essay on summer vacation, essay on my plans for summer vacation, essay on holiday. The Importance of Homework Essay
Negative effects of homework and its effects on students.
How does homework affect students in academic and nonacademic ways? Both educators and students ask this infamous question throughout the course of their education tracks. Teachers and administrators often believe that homework is necessary; whereas, students often question the legitimacy of homework. However, due to new studies and research about homework, it has been proven to be insignificant, oppressive and pernicious to the student's wellness and success.
Homework And Studying: Article Analysis
Students should get homework because they learn key morals from it that they should learn. In the article "The Importance of Homework and Studying", the author Diane Ravitch supports homework, saying that "they provide an opportunity for children to develop self-discipline, study habits, and time management skills.". These skills will help the students further in the future, and also "Children can set homework goals and enjoy a feeling of accomplishment when the goals are met.". This will make the student feel more responsible and confident in them.
Synthesis Essay Homework
Throughout their school years,children say that they hate homework and that it's pointless. Others will say, that this is definitely not the case. Students who actually spend time doing homework will better understand and execute class work more efficiently. Source C had mentioned that children who do not achieve much do more homework because they're struggling. But, that struggling never goes away. Instead, children still struggle, but at this point, they don't believe that homework is important. Source D had actually shown that high schoolers had higher grades when they spent more time doing work. They take the time to study and learn how to work through problems on their own, which helps them when taking tests. Multiple sources have stated
There Doesn T Have No Homework In Schools
Students who always do their homework are more successful in life than the ones who never do their homework. Studies show that homework has great advantages for students. Schools should not do away with homework because students excel when homework is mandatory, and they are given extra homework.
Negative Essay : Is Homework Helpful Or Harmful?
Homework. Just by the sound of that word, the aggravating feeling arises. Students of all ages ask the question, "Why do we have homework?" Whether we like it or not, homework will be assigned to students no matter what. The real question happens to be, is homework helpful or harmful? Many people state that homework takes up too much time and has effects on health, while others argue that homework benefits the student because it allows them to have extra time to study and practice their skills. Furthermore, research indicates that homework is harmful due to the fact that it causes stress and takes time from a persons' daily life.
Argumentative Analysis
According to Harris Cooper in his article Does homework Improve Academic Achievement? If So, How Much is Best?, it mentions "most educators agree that for children in grades K–2, homework is more effective when it does not exceed 10–20 minutes each day; older children, in grades 3–6, can handle 30–60 minutes a day; in junior and senior high, the amount of homework will vary by subject." Homework, classwork, and formative assessment reinforces what a student has learned. When you are putting in your greatest effort into these works, you are gaining the maximum benefits it provides you. According to Dr. Burgess of McGill in his article How important is classwork?, it claims,"effort can also influence your test grade through better performance on tests and through enhancement of test grades on test analysis day." You can display these efforts by taking notes, talking to other students, and using external resources to help
Persuasive Essay Homework
Kids go to school everyday for 6-7 hours a day, and are stuffed with things to memorize and 'understand' everyday until test day comes and they throw up all the information on the test, only to forget it after a week or so, because they don't get tested on it again. These students also take part in a lot of "extracurricular" activities, and a lot of it may come from home responsibilities and sports. Homework, in this case, takes away from that time, filling up
The Effects Of Homework On American Teachers
The term "homework" has many different connotations and definitions associated with it. According to Merriam-Webster, homework is "work that a student is given to do at home" or "research or reading done in order to prepare for something." Going off of the first definition, homework is commonly associated with those enrolled in both public and private institutions, primarily elementary school, middle school, high school and college. In order to better understand the concept of homework, it is helpful to examine homework/education in other countries, the history of homework in the United States, homework in contemporary society and how American teachers are changing their teaching styles to help combat student stress as a result of homework.
Why Should Homework Be Meaningful To All Students Essay
In order for homework to be meaningful, it should have a purpose and be personalized and inviting to students doing the homework. A important thing to have with homework is students being able to freely talk and communicate with their teachers if they struggle. It should have unlimited opportunities and possibilities for different student learning. Homework should be helping encourage students about doing their homework with personal interests, their skills, and engage in something new.
Persuasive Essay On Homework Is Homework
According to "The Homework Debate: How Homework Benefits Students," which is from the website Concordia University has, and it is education.cu-portland.edu, says, "Homework provides an opportunity for parents to interact with and understand the content their students are learning so they can provide another means of academic support for students. Memphis Parent writer Glenda Faye Pryor-Johnson says that, "When your child does homework, you do homework," and notes that this is an opportunity for parents to model good behavior for their children." Even though this was for some parents, unfortunately, it is not for all.
Homework And Student Success Essay
Homework entails assignments assigned by teacher to students to be performed outside of the classroom (Cooper, 2006). Homework accounts for a major portion of the educational process and is a key factor for success (MacDonald, 2009). It is utilized regularly in the teaching and learning process and can be seen as either beneficial or detrimental to student's academic success. Homework and student academic success has been a very controversial and debatable topic for many decades and one that will persist for many more. It is said to be so ingrained in U.S. culture the term is part of a shared language (Vatterott, 2009). Educators, parents and students are integral members of this debate. According to Buell
Homework should be in every school. To begin, homework improves test scores and keeps your parents aware of what you're learning. Additionally, homework is a 10 to 20-minute process that is fast and efficient. Third, teachers give the right amount of homework so they still have time for their personal activities.Last, Duke University reported,that 58% of the parents in their university say that they give the right amount of homework. 19% of the parents think they give tremendous amount. Last, 23% of the parents say they give to little of homework.
The Importance Of Homework Essay
Today in schools the average amount of homework a typical high school student gets a night is estimated at 3.5 hours. That is spaced out between 5-6 classes which a student has to remember each of the subjects throughout the day to understand and complete the homework. This is after a long day at school learning about what our homework will be later, when half of the class time should be set for finishing our homework in each class.
Many people believe that homework is beneficial. They believe that it teaches responsibility and helps with the over all education of students. However, the negative effects of homework are so large in number that the benefits become negligible.
Persuasive Essay On Homework
While there are many negatives towards assigning homework, there are a few positives that should be mentioned. In the journal, "The Case For and Against Homework", Robert Marzano and Debra Pickering state, "The average student in a class in which appropriate homework was assigned would score 23 percentile points higher on tests of the knowledge addressed in that class than the average student in a class in which homework was not assigned" (76). This testing success that students receive from doing homework can reinforce positive attitudes toward school and homework. Performing assignments at home can give students the extra practice to fully master a subject matter taught. Mastering skills and improving grades can provide a student with a sense of confidence in him/herself. By providing students extra practice at
Related Topics
Why Homework Is So Important Essay
Education plays an important role in ensuring children are taught career, survival and intellectual skills that will enable them to live comfortably in the future. Learning institutions have been established to ensure everyone goes to school and gets the required knowledge essential for human survival.
These learning institutions have come up with various programs aimed at ensuring that students make good use of their time while attending schools and also when out of classes. Homework and holiday assignments are the most common tasks that students are given when they are not in school to enhance their learning.
However, the debate continues to rage on regarding the importance of homework to students. The discussion below outlines the significance of homework to the development of the learning process of a student. Every human being has a unique ability to grasp various ideas and information depending on their age, exposure to different environments and levels of interests.
This makes it very impossible for every student to grasp all concepts being taught in class by their teachers. Therefore, when students are given homework, they can take time and study the concepts they did not understand during normal class time, and this makes them be at the same level with other students (Bader 12). Homework plays an important role in ensuring that students can learn at the same pace.
The fact that students have different abilities to memorize what they were taught means that their levels of learning differences and when they are given the same homework slow learners can catch up with fast learners, and this ensures they all stand equal chances of competing effectively.
Also, ninety percent of students are in their active stages of life, and therefore they like playing very much. These plays make students forget what they were taught during the day as their minds are occupied with games and other entertainment activities. When these students are given homework, they have limited time to attend to other activities like games and sports.
It is well known that all children and young adults like playing very much and when left idle they can spend the whole day playing at the expense of their education. Homework plays an important role in ensuring they are kept very busy and indulge in games only after they have finished their work.
Furthermore, homework enables students to make their studies and identify areas they did not understand very well. Sometimes students tend to cheat in their examinations and other class assignments by coping from others, and this earns them false grades.
However, when they are given homework they are not able to copy from their friends and in fact, they make all efforts to ensure they put their brains at work to answer all questions assigned (Bader 134). Therefore, teachers can identify areas that their students did not understand well and go over them again by organizing remedial classes.
Students are also able to identify topics that were not understood and seek the necessary assistance from their teachers. Moreover, homework enables students to be busy during their free time and avoid indulging in bad behavior. The fact that an idle mind gives way to irrational thinking should sound an alarm bell to all parents and students who shy away from homework.
When students are kept busy with homework, they will be in a position to avoid indulgence in bad behavior like drug abuse and premarital sex. When students are given homework, they get prepared for future career obligations that involve assignments and duties out of office.
This offers them an opportunity to develop the flexibility to time schedules and roles assigned in the future when they are employed. Also, they will be in a position to schedule their work programs effectively to meet all the demands of their jobs.
Lastly, homework enables students to read widely regarding other topics to be covered by their teachers. Assignments that are designed to give students an insight into their forthcoming topics makes them mentally prepared for other "hard topics," and this makes them understand the concepts of such topics with ease (Bader 134).
Some homework is meant to break down complicated topics into subtopics that are easily covered and understood by students within the shortest time possible. Therefore, homework enables teachers and students to take the shortest time possible to handle complicated topics.
However, despite the above benefits associated with homework, there are other factors that make them ineffective in performing their intended roles in students' developments. The first reason that disqualifies the suitability of homework to access student's intelligence is the fact that in most cases homework assigned to students is not done by them.
Students ask their elder siblings to do their assignments for them as they sit and chat while watching television. When the teachers mark the assignments, they are pleased to note the outstanding performance by their students. However, the same students register low grades when examinations and assignments are done within the school compound.
Therefore, homework does not help teachers in assessing students' understanding of various concepts. Also, it does not offer reliable criteria to test the students' ability to remember and present the ideas learned from teachers. Secondly, students are usually very tired after spending the whole day in class and require time to relax and think of other things that may distract their attention from books for a while.
Over concentration on books and academic materials exposes the students to risks like developing obesity due to their inactiveness. It is known the world over that too much work without play or exercise makes an individual very dull and thus ineffective. Most students are usually between the ages of five years and twenty-seven, and they are still growing and developing (Bader 134).
For them to develop their physical fitness, they need time to indulge in sports and games to ensure their bodies get enough exercise. Moreover, the mind needs some time to reflect on other things and enable the brain and the blood vessels to relax as the student reduces pressure from thinking about school assignments and tests.
It is estimated that homework and other assignments are responsible for a huge percentage of causes of stress and depressions in many youths. This is due to the pressure to finish their homework in time and deliver quality results that drive most students to concentrate on them and ignore meals and stay awake the whole night.
Human beings have varying degrees of learning and memorizing, and thus homework helps students to ensure they do not forget what they were taught. It enables students and teachers to identify the study areas that need more attention. However, it should not compromise the students' time to indulge in other equally beneficial activities like sleeping and exercising.
Works Cited
Bader, John. Dean's List: Eleven Habits of Highly Successful College Students. Maryland: The Johns Hopkins University Press, 2011. Print.
Chicago (A-D)
Chicago (N-B)
IvyPanda. (2023, October 31). Why Homework Is So Important. https://ivypanda.com/essays/homework-significance/
"Why Homework Is So Important." IvyPanda , 31 Oct. 2023, ivypanda.com/essays/homework-significance/.
IvyPanda . (2023) 'Why Homework Is So Important'. 31 October.
IvyPanda . 2023. "Why Homework Is So Important." October 31, 2023. https://ivypanda.com/essays/homework-significance/.
1. IvyPanda . "Why Homework Is So Important." October 31, 2023. https://ivypanda.com/essays/homework-significance/.
Bibliography
IvyPanda . "Why Homework Is So Important." October 31, 2023. https://ivypanda.com/essays/homework-significance/.
Homework and Poor Academic Performance
Homework Management and Its Benefits
Eliminating Homework for Young Children
No Homework Policy in Primary Schools of Abu Dhabi
Are Homework Tasks Successful in Helping a School Develop Key Priorities?
Essay Topics and Their Variations
A Repair Kit for Grading: 15 Fixes for Broken Grades
How to Help Children Study Well and Share Time?
First Grade Behavior Management Plan
Success in the ENG101 Course
Admission of International Students to the U.S. Universities
Tone Impact in Distance Education
The Legal Education of the School Official
Public vs. Parochial Schools: The Principle Points of Conflict
Self-Directed Learning Competence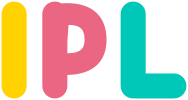 Persuasive Essay: Why Homework Is Important For Students
The pros and cons of paying college athletes.
To conclude, studies have shown that homework has little to no effect on test scores, and excessive homework even decreased test scores. Some teachers have stopped giving homework and see no downside, only upside ("Homework
Persuasive Essay
The first attempt and success to climb Mt. Everest occured in 1953. Since then, almost 4,000 people have been able to scale the mountain, but over 230 people have not been able to climb it successfully. There is a chance of accident or death when climbing this mountain or any dangerous activity. All people should should have the right to rescue services even if they knowingly put themselves at risk because there is always a chance of an accident happening, rangers are there to save people in danger, and there are rescue vehicles being produced to be used in case of an emergency.
Too Much Homework Beneficial
Having been a student almost my whole life, I was very intrigued to find out if critics and professionals believed if homework actually helped children. Having gone through high school, middle school, and grade school, I always wondered if some of the homework I was being asked to do from my teachers was helpful or not. Some concepts that I learned required additional homework in order to better understand the topic being taught. For example, homework I had for all my math classes throughout my middle school and high school classes really helped me understand the concepts that were taught during class. There were classes, however, when teachers' assigned homework that had nothing to do with the concept being taught at all and it was basically
Should Students Have No Homework
Thirdly, homework causes a student to be more pessimistic about school and grades. Students shouldn't have homework for reasons that their grade can drop, it causes stress, and their attitude to school becomes negative. First of all, students shouldn't have homework since students can achieve superior grades. Quoting livescience.com, " According to Richard Walker, an educational psychologist at Sydney University, data shows that in countries where more time is spent on homework, students score lower on a standardized test called the Program for International Student Assessment, or PISA. The same correlation is also seen when comparing homework time and test performance at schools within countries."
Summary: Down With Homework
The school use to start at 9am and it gets over at 3pm and then there is a tutoring program which running from 5pm to 8pm. The homework isn't to bad because sometimes the teachers make us do it during class time and working on the homework with friends as a team work use to be fun. In the article "Down With Homework" the author says "Overwhelms struggling kids and removes joy for high achievers" I disagree on this statement because homework is a part of confidence and helps us to improve in our daily basis studies and keeps us on track. The idea that overall about homework it helps children to learn better and give them a better understanding of what they are learning in the daily
The Negative Effects Of Homework
Homework should be eliminated because it can negatively impact mental health and because it can limit students time with family and activities. It is all too apparent that homework must be cut since it can adversely influence mental well-being. According to the article"Stanford Research Shows Pitfalls of Homework" by Clifton B. Parker,89% of students reported homework was a stressor. 56% of students considered homework as a primary source of stress.
Why Kids Should Have Homework
In conclusion, kids should have homework. Paragraph Two - Reason One On http://blog.eskool.ca/parenting/why-homework-is-important/ its says in its first column that having homework can improve a child´s thinking and memory skills. This is important because
Argumentative Essay: Should Schools Assign Homework?
The clock strikes 12:00 am and students are trying to finish their pile of homework due in the morning. Students are rushing to finish in order to get ready for the next day. Schools are assigning students a lot of homework, but the homework can do more harm than good. Negatively affect kids by sleep deprivation. Source of frustration and daily stress.
Persuasive Essay: Why Students Shouldnt Have Homework?
Why Students Shouldn't Have Homework There are around 365 days in a year, and in a school year, there are around 180 days. From the beginning of the school year to the end, the most common thing that students least like, is homework. Coming home after a long day of school, then having responsibilities to do at home, not to mention some students have after school activities which take up around 2 hours if not more. Homework for students is a barrier that makes it difficult for them to have any kind of social life, or spend time with their family. There are many reasons why students shouldn't have homework, during this essay people will learn why having homework isn't helping the student, except making things more difficult for them.
Persuasive Essay For Students: No Homework For Students
Sounds like an ideal afternoon right? If only all schools never gave homework. Homework is used in a lot of countries and in others there isn't any. Some people believe it helps improve grades and scores. Others think kids should not have homework because it doesn't help them and use standardized tests to support them.
Importance Of Homework Essay
Above all, homework allows the students to gain responsibility, time-management, perseverance, and self-esteem. "The act of completing homework has benefits in terms of developing good habits in students." This shows that, students are gaining many skills from homework. This also shows that, homework isn't a waste of time and students do benefit from homework. "Homework also teaches students how to problem solve, think independently, and build an understanding and interest for the issues in our society."
Persuasive Essay: Why Homework Should Not Be Necessary?
A counter argument most adults may say homework will encourage the students to use time wisely. Students should know not to mess around or procrastinate in order to get things done. On the contrary side of that statement, students should have time to rest and have free time to keep a stable and healthy life. As well as students should live life while they are young and learn about adulthood later in
Essay On Homework Becoming Too Much
Although homework can help increase understanding of new topics this kind of practice is not helping students because it can interfere with sleeping, stresses kids and teenagers out and can cause depression, and even make a kid give up on school altogether. Some people believe that homework helps reinforce the skills taught to their students that day; however, if students are getting
Persuasive Essay: Why Homework Is Bad To Redress Students
Homework becomes very unpopular with the students. This is because homework is perceived by students to have taken their time away from school. Homework is also considered to stress students. Many of the teachers consider homework is very important given to students.
Homework Should Be Banned Essay
Homework does, in fact, encourage good learning habits. It teaches students time management skills and responsibility. If Atwater claims that he is too tired to do his homework, he should learn how to best manage his time. A student could come home and take a break (take a nap, eat a snack, watch an episode of their favorite show) before beginning his or her homework.
More about Persuasive Essay: Why Homework Is Important For Students
Home — Essay Samples — Education — Pedagogy — Homework

Essays on Homework
The benefits and drawbacks of the no homework policy, the pros and cons of homework, made-to-order essay as fast as you need it.
Each essay is customized to cater to your unique preferences
+ experts online
Students Should Have Less Homework: a Persuasive Argument
An argument in favor of banning homeworks from school, life-based reasons why homework should be banned, students and stress: why homework needs to be limited, let us write you an essay from scratch.
450+ experts on 30 subjects ready to help
Custom essay delivered in as few as 3 hours
The Issues of Homework, Standardized Tests, and Insufficient Payment of Teachers as The Factors Hampering The Growth of Education in America
How too much homework causes too much stress, discussion on whether homework is really necessary for students, homework should be removed from school activities, get a personalized essay in under 3 hours.
Expert-written essays crafted with your exact needs in mind
Discussion on The Issue of Tons of Students Homework
Review of hot chick, personal statement example #3, different reaction toward the no homework policy every weekends, my declaration of independence from unnecessary and gratuitous homework, the effects of too much homework on children, reasons why homework should be banned from schools, reasons why homework should not be banned, the disadvantages of 'no homework policy', the meaning of no homework policy, why students should not have homework: negative balance on a student's life, importance of completing assignments on time, why students should not have homework, relevant topics.
Stem Education
Service Learning
Standardized Testing
Achievement Gap
Teacher-Student Relationships
Studying Abroad
Middle School
By clicking "Check Writers' Offers", you agree to our terms of service and privacy policy . We'll occasionally send you promo and account related email
No need to pay just yet!
We use cookies to personalyze your web-site experience. By continuing we'll assume you board with our cookie policy .
Instructions Followed To The Letter
Deadlines Met At Every Stage
Unique And Plagiarism Free
Homework Is A Waste Of Time Essay
Show More "Homework" is a word students rather avoid in and out of school. Many students wonder why teachers give work to do at home. Or why they should even do homework after spending the day at school? Some think homework is a waste of time, while others tolerate it. Well, a moderate amount of homework would be helpful for students in school and in life. Moderate amount of homework? According to an article by the National Education Association [NAE], the National Parent-Teacher Association recommends about ten to twenty minutes of homework per night in the first grade, and an addition of ten minutes per grade level after that. That would add be around thirty minutes of homework each night in the third grade, and it would end up at about two hours of homework every night in twelfth grade. It is important that students are not given an excessive amount of homework that surpasses the recommendation because it would override the benefits homework has on students' learning process. Homework, first and foremost, provides practice for students outside of the classroom environment. A Duke professor named Harris Cooper and his colleagues published "Does Homework Improve Academic Achievement? A Synthesis of Research, 1987–2003" where studies were done on the benefits of homework. One of …show more content… As long as a moderate amount of homework is being assigned, students will still have plenty of free time. This is where homework teaches students responsibility and time management. According to an article, "Homework: prepares, teaches, and brightens," by Andrea Brady, homework teaches students the responsibility of having to deal with deadlines on when an assignment is due. For instances, a student needs to set priorities and goals, so the assignment will be due on time. Scheduling homework into a student's helps him or her learn how to plan, which is needed in future education and in the real
Related Documents
Pointlessness of homework.
Remember the nights when you came home and had worksheet after worksheet to complete for the next day? Sheets full of pointless questions sitting before you while you pondered why in the world your teacher assigned this waste of time. Over the past half century, researchers and academic professors have tried to discover the lingering question of homework's effectiveness with students' academic achievements. Countless studies have been conducted to reach consensus verdict on homework's role in academics. In the recent years, research has increased while more people become uncertain of the effectiveness of homework.…
Student Declaration Of Independence Essay
Preamble: students are being introduced to the adult life, forcing them extinction of the teenager. The reliance of an adult is being raised to our standards for today's teenagers, but could we continue to consider them teenagers if the individual is not aware of this life, being tied to the responsibility of completing homework, or in other words, work that could not be mastered in class? This requires us as students to write our own Declaration of Independence for the rest of the world to see and comprehend why we should become independent and perform equality to put not have to complete the work a teacher could not teach to the students. Declaration of Student Rights: We hold these truths to be self-evident and for us high school students to have no homework.…
Exemplification Essay: Is Homework Worth It?
Some things such as sports, friends, and other interesting activities are things that students look forward to, not more work. But when there is too much homework, they are prevented from doing their extra-curricular activities. Life for most students is now revolving…
My High School Career
High school is the transition between middle school and college, thus it is a significant point in a student's' academic career. It is a time where students have to use more effort and new habits are set, so skills like organization will be crucial in college. Looking back, I can reflect on my high school years and conclude there are various things one should yield for consideration. Therefore, there are a few recommendations that I can suggest to someone starting their high school career. Middle school was the time of one's educational career where homework was a heavy influence on grades.…
Should Homework Be Allowed In Schools
In an seven or eight hour school day one would hope an extensive amount of lessons would be accomplished. Homework stresses kids out because after spending one third of their day in a school building, they are greeted home with more work to do. A psychology professor, Harris Cooper, from Duke University conducted a study on how much homework should be given to a student each night. ""The bottom line really is all kids should be doing homework, but the amount and type should vary according to their developmental level and home circumstances. "(duke.edu).…
Why Is Homework Necessary In High School
The National Sleep Foundation recommends teenagers sleep about nine hours of sleep every night. However, many teenagers need to do homework at night, and they end up losing valuable time to sleep. According to a study, only twenty percent of teenagers sleep as the recommendation length of sleep. When teenagers don't get enough sleep, they lose the skill of attention, memorization, creativity, cognition, problem solving, and motivation. Homework is not beneficial at all when students are not sleeping enough to finish it at night and spending the class time with a sleepy head next…
24 Hours Research Paper
That's all that matters, right? There's no time for homework at all, because you're at the school until about 5 or 6 at night doing extracurriculars like sports and clubs. Then, you have a decent amount of homework to complete on top of that. If someone is in extracurriculars, they spend about 10 hours at the school each weekday. That's about 42% of the day spent at school.…
Homework Should Be Banned Essay
Students spend up to a third of their day working hard at school; they deserve to have a break. Not only do students deserve to have a break, but they also deserve to have time for themselves to indulge in extracurricular activities like, sports, music, and swimming, etc. Most students who participate in such activities struggle to complete their homework, and only have a small amount of time to enjoy their activities fully. Extracurricular activities are important to the well-being and development of children. Students deserve to have a well-balanced life.…
Should Homework Be Abolished Essay
Family time has been cut out of their life just to keep up with their work. It's hard for children to see their parents if they have tons of homework and the parent has to work a lot. Homework should be given as optional if the students want to help their grade. Understanding the homework would be easier if it was just classwork because the teacher would be able to help guide through it. Some may argue that homework is a good thing because it helps with…
Argumentative Essay: Should There Be Less Homework?
Once a student has reached the early hours of the morning, they might not even be doing the homework correctly. Homework could potentially causes mental health problems and cause stress (Luke 1). Parents would not want that for their children even if it is to maintain their grades. According to Luke "14 percent of parents say [homework] is more than 10 hours" (Luke 1). It should not take that long for homework to be finished because students still have many other things to do besides homework.…
Importance Of Homework Essay
Homework is beneficial to students because it is an extension of teaching materials, and it can promote students' understanding of knowledge. It is an effective way to increase student personal responsibility and individual accountability, and it leads to increased communications between parents and the schools and encourages parent awareness of student…
Argumentative Essay: Should Students Have Homework?
There are various effective arguments I would make to support students having homework by their teachers. The first argument I would make is that homework helps students to better retain the lessons they've learned during the school day. Students need a lot of exercises to do to retain what they learn everyday in school. Since class time isn't enough to provide a lot of exercises on one subject, homework is the best way to exercise what's been learned in class. If no homework is given to students on a subject that's been discussed in class, it's more likely for them to forget the subject the next day.…
The Importance Of Homework In High School Students
In the world nowaday, everything was pass out very quick and change every day including education. Almost students in United state spent the time about 7-8 hours per day at school, some of them go to work to pay for their college and some join sport after school to get the scholarship. Also, get a lot of homework or project to work on from school. From the research, high school student spends about 1-2 hours per day to do it and also have to spend more time with studying for the quiz or test. CNN new research said that homework can make the student sick cause the stress and also 4300 students from 10 high-performing public and private high schools agree with it.…
Benefit Of Homework Essay
Homework has several benefits and is important to a child's success. Specifically, homework can be beneficial to a student's academic achievements. The use of daily homework assignments can help students better obtain information which has previously been taught. A student who is introduced to an idea during class, then given an assignment, allows them to practice and grasp a better understanding of the concept. The aid provided from homework then opens up more time for further learning in the classroom.…
Argumentative Essay: Should Homework Be Banned?
This is because the average student receives excessive amounts of homework, which is causing stress, among other things. The "Ten-Minute Rule" is a suggested homework limit endorsed by the National PTA and the National Education Association of the United States. It recommends ten minutes of homework per grade level, per night. High school students, then, should receive no more than 90-120 minutes of homework each night. A survey taken in 2014 showed that these students actually spent, on average, 3.5 hours doing homework, each night.…
Ready To Get Started?
Create Flashcards
Mobile apps
Facebook
Twitter
Cookie Settings

Free Essays
Citation Generator
No Homework Essay
You May Also Find These Documents Helpful
Why should homework should be reduced.
Homework has been around for as long as there have been tax paying schools. The first person to create homework was Robert Nevilis from Italy in 1905 (Roberto). Over the years that homework has been around, people have gotten different impressions and opinions on the topic. Most students believe it is way too much and unnecessary. Teachers believe that homework is very useful and beneficial for the students. While other faculty members believe it is a waste of time. Teachers and students are not the only ones with mixed emotions on this topic (NEA). Parents can also relate. Homework should be reduced because it can interfere with family time and cause tension, it can cause health problems and…
Rant on Homework
Moreover, homework isn't only wasting the student's time but the teachers time as well. By marking and grading homework, teachers are wasting their time. So teachers, please don't blame us the we wasted your time. Some people assume that homework is useful for teachers to watch student's progress but I firmly believe that homework is sent home to test the parents, not the children. I think that teachers can watch the student's progress in school better because teachers don't know that at home who did the homework, the parent, the student or the internet (Google)??????? People also think that homework helps parents to understand that the school holds high goals for students. But, I consider that school work is harder than homework and that means that parents can understand that the school holds higher goals than they think. Furthermore, homework becomes terrible if no one can help you. If no one can help you then you are doing work that you don't understand, and if you don't understand it what's the point having the work that you can't even do. I really, strongly believe that more kids would stay in school and have a better learning experience if they did not have the stress of homework.…
Why Homework Is Bad
Once again in the article "Back to School: Why Homework Is Bad for Kids" by John Buell. John informs that "Harris Cooper, a close student of the subject, reports that "The conclusions of past reviewers of homework research show extraordinary variability... Even in regard to specific areas of application such as within different subject areas, grades or student ability levels, the reviews often directly contradict one another."" This is also is important because the various studies have never proven that the increase in homework mean nothing but more work for the students.…
Homework Argumentative Essay
According to Webster's Dictionary, homework is work or study done in preparation for a certain event or situation (2016). Parents and students throughout the years continuously complain about homework, arguing that it puts too much stress on students and not enough time to participate in extracurricular activities. Homework has been debated since the beginning of the 19th century (Shahzada 4). By the 1930s, educators were stating that homework was terrible and had no beneficial effect (Shahzada 4). When Sputnik was launched by the USSR, students needed to focus more on education which brought homework back to fame (Shahzada 5). Homework must stay in schools because it is preparation for improving test scores, establishes time management skills, and teaches responsibility.…
Declaration of Independence from Homework
Homework has wasted both teachers and students time as so that teachers are required to assign and grade homework, so by eliminating homework, students will have less work to do and teachers will have less papers to grade.…
Argumentative Essay: Should Parents Have Homework?
Finally, homework is very demanding on kids. "In most U.S schools, homework has become more demanding and time-consuming (scope magazine, pages 20-21, lines 33-35). Studies have shown that most kids feel very stressed about schoolwork and homework. There is a lot of pressure to do well in school. Some kids feel like "if they don't get help from their parents, they will be at a competitive disadvantage with classmates who do." (scope magazine, pages 20-21, lines 69-72).…
Homework Should Be Banned Research Paper
How are they supposed to complete hours worth of homework, as well as complete other activities that they are committed to? And on top of that, the student is expected to have at least 8 hours of sleep per day. Homework is preventing students from leading an active lifestyle, which therefore is harmful to their bodies. According to Stats Canada, about 72% of parents found that homework was often a source of household stress (Survey of Canadian Attitudes toward Learning). That is due to the fact that students are put under great pressure from teachers and parents. Unnecessary assignments could raise the stress level of the student, which can potentially lower productivity and performance, rather than raise it. Distress, which is stress that continues without relief, can lead to symptoms such as headaches, migraines, and high blood…
Does Homework Help Students At All Essay
Does homework help students at all? Does it actually help the students get smarter and be more educated? It has been proven that homework does not help or make a difference at all to the students. It must be really surprising but it's the truth homework doesn't give the students any benefit. Homework would just exhaust the students more. There are so many reasons why homework doesn't help the students.…
Less Homework, More Family Time
"More parents are fighting back against the homework status quo in an attempt to reclaim family time" (Kalish). With the excessive amount of homework given throughout all high school grades, (9-12) most students aged from 13-18 would agree that homework has increased more than the average they have ever had their past years. Even I would agree so. "Too much homework is actually sapping our children's strength, natural curiosity, and love of learning" (Kalish). The longer the hours are spent on homework, the less time children's and teens get to spend with their parents and the rest of their families. The less time spent with families means that bonds begin to fall apart. "Practicing dozens of homework problems incorrectly cements the wrong method into his brain" (Kalish). Teachers give out so many lessons in class; sometimes students can't process all the information at once. If teachers slowed down the pace of their lessons, explained in depth…
Why Kids Should Not Get Less Homework
Students' homework load should not be lessened due to an increase in test scores with more homework. A study conducted from 1984 through 2004 shows students' tests scores improve with more time spent on homework (Average). Students 17 years of age increase their test scores by over 30 points comparing no homework to over two hours of homework. In students 13 years of age the increase in test scores is not as drastic compared to 17 year olds', but the 13 year old students' test scores still increase by about 24 points comparing no homework done to over two hours done. A study given to students ranging from second graders to high school seniors across five studies shows the average homework doer had a higher test score than 73 percent of students not doing homework (Cooper 2). This study proves even younger students benefit from more homework. Time spent on homework cannot be ridiculous though, exceeding more than 40 minutes per grade level. The National PTA and National Education Association suggest the most effective method of assigning homework is 10 minutes per grade (Vatterott); for example 20 minutes for second graders, 50 minutes for fifth graders and so on. Tests have shown that students who spend more time on homework perform better on tests than those who do less homework or none at all.…
Why Kids Should Have Less Homework
Have you ever gotten home after school and realized how much homework you have due the next day and all of the tests you have to study for? Most teens have been in this situation once or more times before. It happens really frequently. Some kids get really stressed out and can not finish all of the work. This can cause you to get a zero on the assignment and hurt your average.…
Is Homework Really Helpful?
Another problem homework can cause is pressure. What parent doesn't want to see their kid succeed? Yeah, getting into a good college is important, but pressure to perform well doesn't solve anything. While this may not sound like a serious problem, it really is- there have been cases of suicide due to the pressure that homework brings. An article in the GuangDong News reported that a 10 year old from Foshan, China tried to poison himself. Luckily his parents found him in time and rushed him to a hospital. He said afterwards that the pressure of having to do so much homework everyday was just too unbearable. Although it's not as drastic as death, another problem is that many pressured kids resort to cheating. People seem to forget that the purpose of homework is to learn, not just to get it done.…
5 Reasons Why Homework Is Bad For Your Child
To begin with, homework is taking way family time and fun time from students. Because students get a lot of homework they no longer have time to spend time with their family or have their own free time. For instance, in the article titled "5 Reasons Why Homework is Bad for Your Child," the author states, "Children need time to spend with their family, catch up with friends and attend extracurricular activities so they can refresh their minds and bodies." The reasons that are stated in the article specifically, are examples of how homework takes away family time. School is supposed to only take up to 6 hours but with homework it no longer take 6 hours of school work but more. Therefore, students don't have enough time to do there own things.…
Why Is Homework Wrong
After a long day in school, two hours of swimming, and an hour of playing on an instrument, dinner time hits and we drown in homework. Seven hours of school alone is draining for a daily life of a student. On our way home we carry the weight of our backpacks as if we are carrying the weight of the world on our shoulders. Piling homework will only encourage students to put it off. All students procrastinate because they feel overwhelmed with the workload. It feels daunting to start work which is why homework can even lead to cheating which leads to poor study habits. Being prone to cheating and having an insufficient amount of study habits will only lead to a fixed mindset.…
Explain Why Kids Should Not Have Too Much Homework Essay
Too much homework for a student can cause stress and lead to health issues in the body and mind. Homework can be related to anxiety and stress that can affect school work negatively. Also spending a heck of times doing homework is not worth. It may help you with to improve your learning and achieve more. In my opinion, kids should not have too much homework because kids are just kids, all they probably want is to relax and have fun.…
Related Topics
High school
Middle school
Homework help service