Fourteen Scholarship Essay Examples That Won Thousands 2023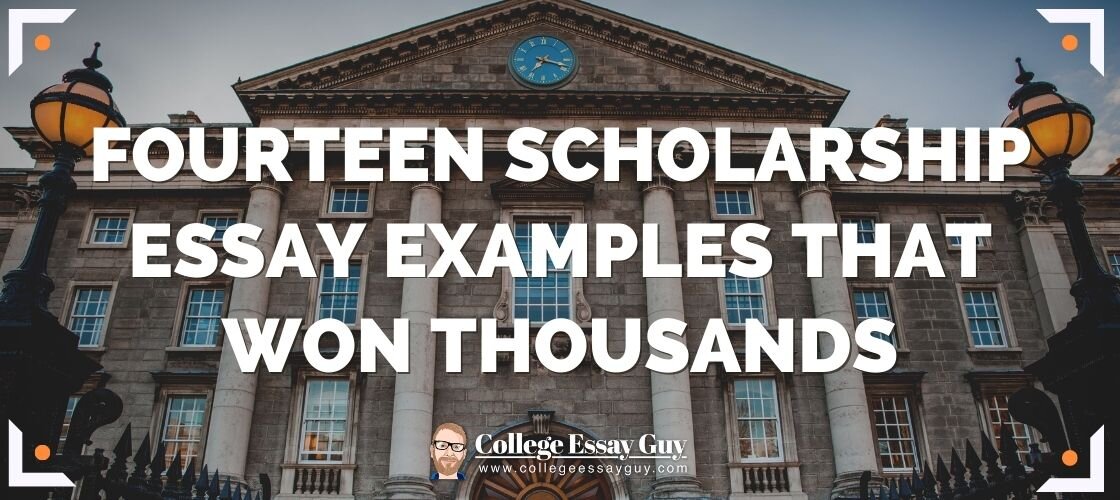 Winning a big scholarship can be life-changing, particularly for those with financial need.
BUT people often forget that winning lots of small scholarship applications can be life-changing too. The scholarship essay examples (and our strategy) below can take you from planning your college plans and career goals to living them.
A common problem soon-to-be college students face: Paying for college. They qualify for many scholarships but are daunted by the task of writing five to ten to fifteen (or more) essays. It can be a struggle to even start writing, particularly for those "why I deserve the scholarship" prompts.
One solution for how to write a scholarship essay for many topics at once: Pick topics that have overlapping subject matter and write an essay or two that fit lots of these essays at once. Below, we've given some more information about how to successfully earn scholarship opportunities with this technique and how to end a scholarship essay.
TABLE OF CONTENTS
Kang Foundation and Legal Scholarship
New York University Scholarship
North Coast Section Foundation Scholarship
Fund for Education Abroad Scholarship 1
Questbridge Scholarship
Change a Life Foundation
Millennium Gates Last Dollar Scholarship 1
Millennium Gates Last Dollar Scholarship 2
Millennium Gates Last Dollar Scholarship 3
Millennium Gates Last Dollar Scholarship 4
National Association of University Women Scholarship 1
National Association of University Women Scholarship 2
Fund for Education Abroad Scholarship 2
Local School District Scholarship
What Makes These Examples So Great
These scholarship winners earned thousands in financial aid from writing these essays.
The key to many of these essays is that they describe a story or an aspect of the student's life in a way that is dynamic: It reflects many of their values, strengths, interests, volunteer work, and life experiences.
Many of these essays also demonstrate vulnerability. Scholarship committees reading your responses will want to know who this money will benefit and why it's important that you receive this money. In other words, they want to better understand how your values, qualities, and skills will flourish in college--and how good your writing skills are. In fact, we've written a guide to what colleges look for that can help you skillfully write vulnerable scholarship essays.
Whether it's a scholarship essay about yourself , a creative writing scholarship, or an essay about why you deserve the scholarship, the sample scholarship essays below can help you better understand what can result from following a scholarship essay format or applying tips for how to write a scholarship essay.
But first! If you're an international student (not from the United States) applying to scholarships, don't forget to consider some common mistakes international students make when applying to college .
How to Save Time By Combining Essays
Want to save a lot of time during the process?
Write a great college essay and re-use it when writing scholarship essays for similar prompts. Why? Combining essay prompts will not only save you time, it'll actually result in a better essay.
We sometimes like to call these "Super Essays" because the added benefit of writing a multi-purpose essay is that it makes the essay stronger overall. We have a whole guide for how to do that here .
This makes scholarship essays similar to supplemental essays because many supplemental essays also overlap. We know many students will be writing both types of essays at once! To help, we've put together a supplemental essays course on how to tackle the daunting supplemental essays, including many skills that help with writing those "Super" scholarship essays too.
Scholarship Essay Example #1
Kang Foundation Scholarship ($1000), Kingdom Dreamer Scholarship Fund Scholarship through Sarang Church ($2000), and the national contest from the Lamber Goodnow legal team ($1000) by Peter Kang.
Prompt: Open topic.
Fedora? Check. Apron? Check. Tires pumped? Check. Biking the thirty-five minutes each evening to the cafe and back to work a six-hour shift was exhausting, but my family's encouragement and gratitude for the extra income was worth it. A few years earlier, my family of nine had been evicted from the home we had been living in for the past ten years. With nowhere else to go, we moved into our church's back room for three months, where I shamefully tried to hide our toothbrushes and extra shoes from other church members. Right then I made a commitment to my family to contribute financially in whatever way I could. My sacrifice translated to a closer bond with my siblings and deeper conversations with my parents, helping me understand the true meaning of a unified family and the valuable part I play in that. With the financial stability that my part-time jobs provided my mother could stay home to raise seven children, my learning-disabled older sister could attend college, my younger sister could go on a mission trip to Korea, and my twin siblings could compete in national math competitions. I've seen that even as a high school student, I have so much potential to impact my family and beyond -- how one small act can go a long way. Through the successes of my efforts, I also realized that poverty was just a societal limitation. I was low-income, not poor. I was still flourishing in school, leading faith-based activities and taking an active role in community service. My low-income status was not a barrier but a launching pad to motivate and propel my success. To additionally earn more money as a young teen, I began flipping bicycles for profit on craigslist. Small adjustments in the brake and gears, plus a wash, could be the difference between a $50 piece of trash and a $200 steal. Seeing how a single inch could disarrange the lining of gears not only taught me the importance of detail but also sparked my fascination with fixing things. When I was sixteen I moved on to a larger project: my clunker of a car. I had purchased my 2002 Elantra with my own savings, but it was long past its prime. With some instruction from a mechanic, I began to learn the components of an engine motor and the engineering behind it. I repaired my brake light, replaced my battery, and made adjustments to the power-steering hose. Engineering was no longer just a nerdy pursuit of robotics kids; it was a medium to a solution. It could be a way to a career, doing the things I love. I was inspired to learn more. Last summer, to continue exploring my interest in engineering, I interned at Boeing. Although I spent long hours researching and working in the lab for the inertial navigation of submarines, I learned most from the little things. From the way my mentors and I began working two hours earlier than required to meet deadlines, I learned that engineering is the commitment of long hours. From the respect and humility embodied within our team, I learned the value of unity at the workplace. Like my own family at home, our unity and communal commitment to working led to excellent results for everyone and a closer connection within the group. What most intrigues me about engineering is not just the math or the technology, but the practical application. It is through engineering that I can fix up my car... and facilitate submarine navigation. Engineering, in fact, is a lifestyle -- instead of lingering over hardships, I work to solve them and learn from them. Whether the challenge is naval defense or family finances or even just a flat tire on my bike before another night shift, I will be solving these problems and will always be looking to keep rolling on. Success is triumphing over hardships -- willing yourself over anything and everything to achieve the best for yourself and your family. With this scholarship, I will use it to continue focusing on my studies in math and engineering, instead of worrying about making money and sending more back home. It will be an investment into myself for my family.
Scholarship Essay Example #2
New York University College of Arts and Science $39,500 Scholarship by Ana
Prompt: Explain something that made a big impact in your life.
"If you can't live off of it, it is useless." My parents were talking about ice skating: my passion. I started skating as a ten-year-old in Spain, admiring how difficulty and grace intertwine to create beautiful programs, but no one imagined I would still be on the ice seven years and one country later. Even more unimaginable was the thought that ice skating might become one of the most useful parts of my life. I was born in Mexico to two Spanish speakers; thus, Spanish was my first language. We then moved to Spain when I was six, before finally arriving in California around my thirteenth birthday. Each change introduced countless challenges, but the hardest part of moving to America, for me, was learning English. Laminated index cards, color-coded and full of vocabulary, became part of my daily life. As someone who loves to engage in a conversation, it was very hard to feel as if my tongue was cut off. Only at the ice rink could I be myself; the feeling of the cold rink breeze embracing me, the ripping sound of blades touching the ice, even the occasional ice burning my skin as I fell—these were my few constants. I did not need to worry about mispronouncing "axel" as "aksal." Rather, I just needed to glide and deliver the jump. From its good-natured bruise-counting competitions to its culture of hard work and perseverance, ice skating provided the nurturing environment that made my other challenges worthwhile. Knowing that each moment on the ice represented a financial sacrifice for my family, I cherished every second I got. Often this meant waking up every morning at 4 a.m. to practice what I had learned in my few precious minutes of coaching. It meant assisting in group lessons to earn extra skating time and taking my conditioning off-ice by joining my high school varsity running teams. Even as I began to make friends and lose my fear of speaking, the rink was my sanctuary. Eventually, however, the only way to keep improving was to pay for more coaching, which my family could not afford. And so I started tutoring Spanish. Now, the biggest passion of my life is supported by my most natural ability. I have had over thirty Spanish students, ranging in age from three to forty and spanning many ethnic backgrounds. I currently work with fifteen students each week, each with different needs and ways of learning. Drawing on my own experiences as both a second language-learner and a figure skater, I assign personal, interactive exercises, make jokes to keep my students' mindset positive, and never give away right answers. When I first started learning my axel jump, my coach told me I would have to fall at least 500 times (about a year of falls!) in order to land it. Likewise, I have my students embrace every detail of a mistake until they can begin to recognize new errors when they see them. I encourage them to expand their horizons and take pride in preparing them for new interactions and opportunities. Although I agree that I will never live off of ice skating, the education and skills I have gained from it have opened countless doors. Ice skating has given me the resilience, work ethic, and inspiration to develop as a teacher and an English speaker. It has improved my academic performance by teaching me rhythm, health, and routine. It also reminds me that a passion does not have to produce money in order for it to hold immense value. Ceramics, for instance, challenges me to experiment with the messy and unexpected. While painting reminds me to be adventurous and patient with my forms of self-expression. I don't know yet what I will live off of from day to day as I mature; however, the skills my passions have provided me are life-long and irreplaceable.
ARE YOU A STUDENT FROM A LOW-INCOME HOUSEHOLD, HAVE A GOOD GPA, and are looking for free college essay and application coaching?
Learn more about the matchlighters scholars program & apply today..
Scholarship Essay Example #3
North Coast Section Foundation Scholarship for $1000 by Christine Fung
As a child of immigrant parents, I learned to take responsibilities for my family and myself at a very young age. Although my parents spoke English, they constantly worked in order to financially support my little brother and I. Meanwhile, my grandparents barely knew English so I became their translator for medical appointments and in every single interaction with English speakers. Even until now, I still translate for them and I teach my grandparents conversational English. The more involved I became with my family, the more I knew what I wanted to be in the future. Since I was five, my parents pushed me to value education because they were born in Vietnam and had limited education. Because of this disadvantage, I learned to take everything I do seriously and to put in all of my effort to complete tasks such as becoming the founder of my school's Badminton Club in my sophomore year and Red Cross Club this year. Before creating these clubs, I created a vision for these clubs so I can organize my responsibilities better as a leader. The more involved I became, the more I learned as a leader and as a person. As a leader, I carried the same behavior I portrayed towards my younger cousins and sibling. My family members stressed the importance of being a good influence; as I adapted this behavior, I utilized this in my leadership positions. I learned to become a good role model by teaching my younger family members proper manners and guiding them in their academics so that they can do well. In school, I guide my peers in organizing team uniform designs and in networking with a nonprofit organization for service events. Asides from my values, I'm truly passionate in the medical field. I always wanted to be a pediatrician since I was fourteen. My strong interest in the medical field allowed me to open up my shell in certain situations— when I became sociable to patients in the hospital as a volunteer, when I became friendly and approachable to children in my job at Kumon Math and Reading Center, and when I portrayed compassion and empathy towards my teammates in the badminton team. However, when I participated in the 2017 Kaiser Summer Volunteer Program at Richmond Medical Center, I realized that I didn't only want to be a pediatrician. This program opened my eye to numerous opportunities in different fields of medicine and in different approaches in working in the medicine industry. While I may have a strong love for the medical field, my interest in business immensely grew as I soon discovered that I didn't only have to take the practical approach in the medical field. With this interest, I plan to also become a part of a medical facility management team. In the future, I hope to pursue my dream of becoming a doctor by attaining an MD, and to double major in Managerial Economics. I intend to study at UC Davis as a Biological Sciences major, where I anticipate to become extremely involved with the student community. After graduation, I plan to develop a strong network relationship with Kaiser Permanente as I've started last year in my internship. By developing a network with them, I hope to work in one of their facilities some day. Based on my values, interests, and planned future, I'm applying for the NCS Foundation scholarship because not only will it financially help me, but it can give motivation for me to academically push myself. I hope to use this scholarship in applying for a study abroad program, where I can learn about other cultures' customs while conducting research there.
Scholarship Essay Example #4
Fund for Education Abroad Rainbow Scholarship $7,500 by Steven Fisher
Prompt: The Fund for Education Abroad is committed to diversifying education abroad by providing funding to students who are typically under-represented in study abroad. Please describe how you and/or your plans for study abroad could be viewed as under-represented.
"Oh well look at that one," my uncle leans over and says about my brother-in-law in the living room wearing a dress. "I'd always had my suspicions about him," he jokes with a disapproving sneer and leans back in his chair, a plate of Southern-style Christmas dinner in his hand. I was hurt. Why would my own uncle say that like it's such a terrible thing that my brother-in-law is wearing a dress? That it was the worst thing in the world if my brother-in-law were gay or effeminite. "I think he looks beautiful," my oldest brother Ethan chimes in. At that moment, I wish I could have hugged Ethan. No, not because he was defending my brother-in-law (who actually isn't gay, as my uncle was suggesting), but because Ethan was defending me. My uncle has no idea that I recognized earlier this past year that heterosexuality wasn't meeting all of my needs for intimacy with other people and that I've come to define myself as queer. It all started when I took a hard look at how my upbringing in Miami had taught me that the only way that boys are supposed to connect with others is by having sex with "beautiful" girls – that intimacy with other guys or "ugly" girls isn't as meaningful. After freeing up that block in my brain that told me that I shouldn't look at guys in a certain way, I could embraced the fact that I'm attracted to men (and people in general) in a lot of different, new ways. My growth as a person was exponential. I rewrote so many areas of my life where I didn't do things I wanted because of social conditioning. Within two months, my world expanded to include polyamory. I looked back on my past relationship with my girlfriend and realized that I wasn't jealous (angry, yes. hurt, yes. But not jealous) when she cheated on me. I realized that people's needs — whether they are for sex, someone to talk to, someone to engage intellectually — don't necessarily all have to be met with one person. It can be easier sometimes with one person, absolutely. But that's not the only way. As someone who is both polyamorus and queer, I feel like parts of my family and large parts of my community marginalize me for being different because society has told them to. I want to change that. Since I will be studying for an entire year in Prague, I will have the opportunity to attend the annual Mezipatra, an international film festival in November that screens around a hundred top-ranking films on lesbian, bisexual, transsexual and queer themes. I feel really connected to going to this event because I crave being in an environment of like-minded people who strive to do that same thing I want to: balance the images of people typically portrayed through cliché and stereotype. When I came out to my sister-in-law, she told me that people who are really set in their ways are more likely to be tolerant to different kinds of people after having relationships with these people. If my uncle can learn to love me, to learn to love one queer/poly person, he can learn to love them all. If I can be an example to my family, I can be an example to my classmates. If I can get the opportunity to travel abroad, I can be an example to the world. Not just through my relationships, but through my art. Give me a camera and a screen and I will carry the message of tolerance from the audiences of Mezipatra in Prague to my parent's living room. Fade in: Two men with thick beards kiss – maybe for once they aren't wearing colorful flamboyant clothing. Fade in: A woman leaves her house to go to her male best friend's house and her husband honestly tells her to enjoy herself. Fade in: A college student wanting to study abroad tells his conservative parents the truth…
Working on your scholarship essay or personal statement?
Get help from my free guide, scholarship essay example #5.
Questbridge Finalist essay earning $3,000 in application waivers plus $3000 in local scholarships by Jordan Sanchez
Prompt: Some students have a background, identity, interest, or talent that is so meaningful they believe their application would be incomplete without it. If this sounds like you, then please share your story.
Recall the most cherished memory with your father figure. For some it may be when he taught you how to ride a bike, for others it may be memories of him taking you out for pizza when mom said the family has to eat healthy, for others it's the ability to confide in somebody that won't judge or stop loving you because of the mistakes you have made. When a child is born, he or she is given a birth certificate, which provides information such as name, date and place of birth, but most importantly it provides the names of the parents of the child. On my birth certificate I have the name the name of my beloved mother Lurvin, but right above her name is an empty space where my father's name should be. As a child I would often compare my life to my peers; I would often go through all of these hypothetical scenarios in my mind thinking, "If my dad were around I could be like all of the other boys." As the years went by I always had a sense of optimism that one day I would meet him and he would tell me "I love you and I'll never leave your side again." But when the time came and I met him on January 2014 I learned that a man can reject his only son not once, but twice. My father left when I was one year old and I will soon be turning 17; I did the math and found that for about 5900 days he has neglected me. He was able to sleep 5900 nights without knowing whether or not I was dead or alive. Even though he's been gone for 5900 days, my life did not get put on hold. In those 5900 days I learned how to walk, talk, and I became a strong young man without the provider of my Y Chromosome because he is nothing more to me than that. In the past I believed that my father was necessary to rise but instead I found that false hope was an unnecessary accessory and now I refuse to let the fact that I am fatherless define the limits of the great things that I can accomplish. It's said that boys learn to be a man from their fathers, that they learn what it means to be a man that has values and can stand up for what's right. I, however, have found that grit can come from anywhere. When I was in middle school I was overweight and many other boys would call me names, and even after going to administration several times nothing changed and for several years I kept myself at bay because if I had done anything in return I would be no better than those guys who bullied me. I previously had this perception that somebody else would come to my rescue, that somebody else would provide the mental strength to combat the hardships that were sent my way. But as time passed I grew tired of waiting for help that was never going to come so I had to become my own hero. Since making that decision I have been liberated from the labels that previously confined me and I took back control of my own life. My ability to be self motivated has assisted me in becoming a leader in several of my extracurricular activities. I was one of the 4 male students of my school district that was selected as a delegate by the American Legion to participate at the Boy's State program and I am also the captain of my group in the Young Senator's Leadership Program that is run by California Senator Tony Mendoza. I also developed skills on the wrestling mat. On one occasion I wrestled the person who was ranked the 9th best wrestler in the state and although I did not win there was not a single second that I was afraid to fail because I knew I gave it my all. Similarly I have put the same effort into becoming a successful. My father's name is not on my birth certificate, but it is MY birth certificate. My origins are not the brightest but I was given a life that is mine to live and because "Life is made of two dates and a dash.." I have to "...Make most of the dash." I am not going to live forever but if I were to leave this world today I would feel content with the person I see in the mirror. I know the difficulty that latinos face in this day and age I can envision assisting other young latinos achieving their dreams. I believe the most valuable thing in this world is opportunity because sometimes all it takes for someone to be successful is a chance to do so. Consequently I would like to be part of that chance that can foster the growth of future success.
Scholarship Essay Example #6
Change a Life Foundation Scholarship Essay Examples by Isabella Mendez-Figueroa
Prompt: Please explain a personal hardship or catastrophic life event that you have experienced. How did you manage to overcome this obstacle? What did you learn and how did you grow from it? This answer is critical to your application as Change a Life Foundation's vision is to assist individuals who have persevered and overcome a hardship/catastrophic life event.
Filling out this application, and my college applications, has forced me to face head on the realities that I've grown up in. Looking back and describing my life I see all the ways in which I am disadvantaged due to my socioeconomic status. But I think it's important to note that I wasn't fully aware of any of it growing up. I knew that my parents couldn't buy me everything, but I also knew that they hardly ever said no. I was a very normal child, asking for chicken nuggets and looking at mom and dad any time I was scared or unsure of something. As I've grown I've learned to fight my own monsters but I now also battle the ones that frighten my parents, the monsters of a world that they weren't born into. Monsters of doubt and disadvantage that try to keep them stuck in a cycle of poverty; thriving in a world that casts them to the side and a society that, with its current political climate, doesn't welcome them with the warmest hello. The baby sitter, the house keeper, the driver, it's taken my dad 10+ years of night shifts to attain financial stability, and become an asset to his workplace. He's been one of the millions of people who has been laid off in the last couple of decades and has had to start over multiple times. But each time he's re-built himself with more resilience. I've grown up living in section 8 housing because my parents often found themselves living paycheck to paycheck, not by choice, but by circumstance. They've endured bankruptcy over credit card debt, have never owned a home, or been given access to resources that allow them to save. Every time we've readapted, we get struck by a new change. I currently live in Manchester Square, a ghost town, byproduct of the Los Angeles Airport expansion project. The 16 steps I have always known, soon to be demolished. My neighbors are empty lots, enclosed by fences. Homeless people's pitch tents, under the roar of airplanes. My home is soon to become an accommodation to an airport, soon to be nonexistent. Knowing that my family has to relocate as I'm applying to college makes me feel a tad guilty, because of my lack of resources, I fear it will become a barrier into my transition to college. My parents finances are not a secret, I know their struggles as I hear about them day after day. My parents now deal with the burden of relocating, no longer having subsidized housing and again, struck by yet another need to readjust and reassemble. Relocating a family of 5 in an area plagued by gentrification of stadiums and demolition is no simple task as rent prices are as high as mortgages. It's odd they don't want me to stress or have it become my problem but I know it is, and I want to do whatever I can to help. My older sister is the first in my family to go to college. I was always the shyer one. She's taught me through her efforts that the only limits you have are the ones you place on yourself. With my sister's example I have followed in the footsteps of never letting money become a reason why I can't or won't do something. If my sister can do it, I can do it. I see the leadership characteristic is genetic and it runs in my entire family. I witness my parents be leaders everyday as they tackle cultural obstacles in a country that wasn't the one they were born into, speaking a language that is not their own, and raising children to succeed in a system of higher education; one they never had the privilege to be part of. My family and I are one. We stack our efforts, and obstacles on top of each other to further our successes as a whole. When I think back to my family's story I'm amazed to think that my grandpa came to the US in the midst of WW2, a bracero, leaving his family to help feed millions of Americans in time of war. My grandpa, a man of the fields, paved the way so I could defy the odds with my prosperity. At home, the teacher role often switches within my family. I am responsible for translating documents to my parents and explaining procedures and concepts as I, myself, am learning them. I have had the responsibility of helping assist my younger sister who has a mild case of Cerebral Palsy. Due to her pre-existing condition, she is a slow learner. I have dedicated a lot of time this past year, helping her with her transition from elementary to middle school and helping her adapt to such a drastic change. Sometimes, I only sleep 4 hours as I wake up and rush out the door in order to make it on time to 6am tutoring. Having to manage my schoolwork and home responsibilities has been difficult but I've managed to maintain high academic achievement by managing my time correctly and being persistent. If I truly want something, I need to go after it, and I will get it done. Sometimes being tired isn't an option.
Scholarship Essay Example #7
Millennium Gates Last Dollar Scholarship and $3,500 in Outside Scholarship Essay Examples by Famyrah Lafortune
Prompt: "Education is the most powerful weapon which you can use to change the world." - Nelson Mandela. Describe a change you would like to make in the world. Tell us about how you would plan to make that change, and what obstacles you might encounter along the way. * (No more than 400 words)
Nothing is more important to me than ending racial inequality and discrimination in America, as I do not want my younger siblings to face the discrimination Black people continue to face in our present society. After winning our fight to freedom and provoking the passage of the 1964 Civil Rights Act, why do Black teens face higher poverty rates than Whites and are still four times more likely to be incarcerated? "That was such a long time ago. You really need to get over it," my White peers say when referring to racial inequalities. But, why then, in 7th grade, after winning Nazareth Academy's Spelling Bee competition, did my fellow White classmate state with a heavy dose of surprise, "You know…when I first saw you, I didn't think you were going to be smart?" I hope to contribute to ending racial discrimination by utilizing our present interconnectivity and running a social media campaign titled #It'sNotOver. #It'sNotOver aims to oppose the widespread misconception that, because racial inequality was legally outlawed, de facto racial inequality does not still persist in our society. Our recent presidential election may have brought life to a 'Divided America,' but it also exposed how influential social media is. By raising awareness of racial disparities that occur everywhere, I might encourage a new wave of change in our country like that of the present Time's Up movement. Furthermore, if I can access the influence of celebrities in my #It'sNotOver campaign, like that of Time's Up, I might similarly capture the attention of millions of people and inspire action against this issue across the globe. I know that social media can only do so much in addressing these issues as not everyone can afford the luxury of having internet access. However, I hope that my campaign can inspire all those who do have access to take it upon themselves to be the change by being inspired by the fact that we are globally united in this issue. Although I expect negativity and criticism from people who either do not believe that this issue exists or do not believe in our cause, I am willing to encounter it if it means our society as a whole irrevocably can grow to accept each other's differences.
Scholarship Essay Example #8
Prompt: "It is very important to know who you are. To make decisions. To show who you are." – Malala Yousafzai. Tell us three things that are important to you. How did you arrive at this list? Will these things be important to you in ten years? Why? * (No more than 400 words)
The three things that are important to me are my family, being successful, and leaving a legacy. As a result of my past, I keep these three crucial things at the forefront of my mind every day to help myself be successful. Above all, my family is the most important thing in my life. The meaning of family may differ for everyone, but for me, my family is life. I almost died in the 2010 Haitian earthquake, as Jacmel was one of the worst damaged areas, had it not been for my grandmother and my mom. Later, if it was not for my uncle, my mom would not have been able to come to America to give me a better life. Without my family, I wouldn't be here. I am forever indebted to their sacrifices, and I am so grateful that I have their eternal love and support. Success is also very important to me. I hope to accomplish many things in my life, but most importantly, I would like to make my family proud so that they know that all of their sacrifices were worth it. Success to me is having a career that I love and allows me to help my family members financially. I hope to no longer experience hardships such as homelessness, poverty, and economic difficulties, as I had in my young life. Ultimately, however, I would like to grow into someone who is loved and remembered by people who aren't my immediate family members and my friends. I do not wish to be glorified, but I want to be more than a nonentity in this big, vast world. I hope that if I can inspire the change that I want to make, I can leave a legacy that continues to influence and shape the landscape that follows me. After coming to the epiphany that if I died today, nothing would change except for the lives of those extremely close to me, I find myself unwilling to be just another Jane Doe. I want to leave a part of myself behind, whether it is a building or a popular hashtag, that is meaningful and permanent once I die.
ANOTHER GREAT READ: HOW TO COMBINE YOUR COLLEGE ESSAY PROMPTS (TO SAVE 20+ WRITING HOURS)
Scholarship essay example #9.
Prompt: "Preservation of one's own culture does not require contempt or disrespect for other cultures." - Cesar Chavez. What does it mean to you to be part of a minority community? What challenges has it brought and how have you overcome them? What are the benefits? * (No more than 400 words)
Being part of a minority is very conflicting for me as I feel both empowered as a part of a Haitian minority community but also disconnected from my non-immigrant peers. Coming from a background of poverty in Haiti, I knew that, even at a very young age, I had to be a good student in order to succeed. This work ethic--found throughout my Haitian community--has been very beneficial in my life as we all came here to pave ourselves a better future. As my mom held two jobs, went to college, and was temporarily homeless just to secure me a better future, I feel invigorated to be part of such an indefatigable community. And, it is because of this strong work ethic, central to my community's core values, that I am now the salutatorian of a class of 679 students. As I was so young when I came to the US, I didn't know how American society functioned, specifically elementary school. I was the only immigrant in a class of forty, barely spoke English, and had no friends because of these limitations. Every day of those first few years, I felt an almost physical divide between my peers and myself. I never experienced a sense of belonging, despite my efforts. Already a double minority as a woman and a Black person, I tried to relinquish my language and culture in favor of American language and values to better fit in the crowd. By doing this, however, I almost completely lost my cultural identity as both a Haitian and an immigrant, and also my language. It was in the halls of my first high school, International Studies Charter High School, that I realized the enormity of what I had lost. Where my peers retained their cultural identities and language, I had almost lost mine. It was there, I learned to embrace a part of me that was virtually buried inside, as I was encouraged to be more open: speaking Creole with my Haitian math teacher and peers. As a senior, I now volunteer weekly helping Haitian ESOL students with their homework. I am both a teacher and a student in that small classroom as I help them with their homework, and, in return, they help me in perfecting my use of Creole. They are my daily reminder of what unites us as Haitians—our ability to triumph in the face of adversity.
Scholarship Essay Example #10
Prompt: "The secret of our success is that we never, never give up." - Wilma Mankiller. Tell us about a time when you failed at something. What were the circumstances? How did you respond to failure? What lessons did you learn? * (No more than 400 words)
I've danced ballet since I was seven-years-old. But, even after almost eight years, I could still barely extend my legs as high as my peers nor could do as many pirouettes as them. My flexibility was incredibly subpar and I easily wore out my Pointe shoes, making them unwearable after a couple of months. Where the average lifespans of my peers' pointe shoes extended into months, mine could barely last ten classes. I was the weakling of my class at Ballet Etudes, and I was too absorbed in my insecurities to do anything to better myself to become the dancer I aspired to be. After a humiliating recital, wherein my pointe shoe ribbons untied in the middle of our group performance, I all but gave up on dance. I was in the middle of doing a Changement de Pieds (Change of feet jumping step) when I glanced down in horror to see my beautiful ribbons untied as I forgot to tape them with clear tape as I usually did before my performances. Glancing to my right, I saw that my ballet teacher backstage had also taken note and was rushing me to get off the stage, her hands beckoning me in a frantic manner. After berating me for not having properly tied my laces, I was not allowed to finish my part. Later, I could barely get back on stage that evening for our final performance as I didn't want to fail myself and my team again. But, because of my move to Port Saint Lucie in the summer before sophomore year, I was able to rekindle my passion for ballet and pointe at South Florida Dance Company. South Florida Dance Company was my saving grace, a place where I was able to restart my experiences in dance and renew the joy I once felt in my art. It was an incredible feeling regaining my confidence and surety in my abilities, as a result of the additional help that I received from my dance teacher, Ms. Amanda. Presently, I always remind myself to be the best that I can be and to positively use my dance role models, like Misty Copeland, as encouragement to be a better dancer. From this experience, I learned that to overcome personal failures, I needed to move forward and think positively because change doesn't happen when you sit still.
Scholarship Essay Example #11
National Association of University Women Scholarship Essay Examples by Isabella Mendez-Figueroa
Prompt: Please explain how your experience volunteering and participating in community service has shaped your perspective on humanity. Elaborate on how these experiences have influenced your future ambitions and career choice.
I didn't really understand my community until I was forced to see it from the outside; sort of like when you see a picture of yourself someone else took that you weren't aware of. It took a 3,000 mile flight for me to gain a different perspective of the world, of my world. When I landed in Maine it was nothing like the place I called home. There was no traffic, there were lots of trees, and absolutely no spanish to be heard anywhere. I missed my people, my home, and my community the most as I saw the ways in which other communities fostered creativity, advocacy, and community involvement. I talked about my community every chance I got, writing a public backlash to Donald Trump and reading out to the group of parents to show them my unique struggle. The election of Donald Trump has forced me to come to terms with the harsh realities of this world. The lack of respect he has for women, minority groups, and factual evidence are alarming. This presidency makes me want to prove wrong all of his perceptions of people like me, the poor, the immigrant, the woman. I left people in awe, leaving me empowered. I had people come up to me and explain that they can relate to my poem about not fitting in, being Mexican American and not feeling like you can consider yourself American or Mexican because you're both. I emphasized that I, like many others, am in between and we have the same platform that anyone else does to succeed. I explained that many of us, hold this pressure of first generation children of immigrants to prove that we are the proof that our parents sacrifices of restarting in a new country was worth it. I was the visible representation of a first generation child of immigrants, branching out into a new environment despite where I had come from and shocking everyone with my prosperity. If I was the only visible representation available, I was going to use my voice to echo the feelings of my entire community and make it known that we are all here-- all of our struggles, our efforts, and our passions, are not absent from places where we are not seen. Maine helped me branch out in my own community now as a Student Ambassador. From this experience, I've learned that I can represent my high school and have the responsibility to assist staff at events for prospective students and organize presentations for parents. I spend a lot of time interpreting for parents at meetings and explaining the current events that are ongoing and new educational opportunities that students should take advantage of. I have had the privilege to work alongside office staff and the Principal, where I get to positively dedicate my time to parents who have general questions regarding the schools upcoming events. By dedicating my time as a Student Ambassador, I have allowed myself to excel at communicating with others and improving my customer service skills. I want my education to change the negative stigmas surrounding my community, by showing that it's possible to expand your access to the world and allow you to leave, by choice, through receiving a post-secondary education. I am someone who has grown up in an area with limited resources fostering limited mindsets. My neighborhood has 4 elementary schools, 2 high schools, and a strip club feet away from a library. What message does that send to children? It's normal in my community to have pregnant classmates in high school. People aren't aware of the world outside, they aren't encouraged to ever leave. Through my experience as a volunteer that communicates a lot with parents, I have learned that the American Dream does not simply belong to first generation students like myself. I have found that our accomplishments are stacked upon the sacrifices of our parents. I used to think that growing up was like the passing of a baton where you're the next runner and it's your turn to run your best race, but I now see that this is a team effort, as you expand your horizons your family also gets to experience the benefits. I want to demonstrate to my community that there can be a female, bilingual, Latina doctor. I want to showcase that one's zip code, doesn't determines one's success. One of the most common questions I get at these parent meetings is "what's better college or university"? This question didn't make sense to me at first then I realized that parents wanted to know the difference between community college and a four year. Concepts like financial aid, grants, loans, are all foreign concepts as most of our parents never went to college. They want to be able to help but do not know where to begin. As a student ambassador I helped bridge that gap. We often held meetings where we explained to parents within our community what resources were out there and available and what the difference were among the different options for each student. Being the student face for Animo, I've learned that I as a student and daughter, can provide assistance to my own community through the knowledge that I have gained. I am the communication that is needed in my community that's necessary for further successes by using my personal knowledge and experience to help uplift and educate others in similar situations.
Scholarship Essay Example #12
Prompt: Discuss in your essay any challenges or obstacles you have dealt with and overcome in life and how this will help you succeed in college and beyond. Describe how volunteer, community service or extra-curricular activities have shaped who you are today and what it has taught you. May also include future educational plans and career goals. [250-500 Words]
I have encountered an emotional barrier making it difficult to manage my schoolwork, extracurricular activities and family responsibilities. I have had to deal with being viciously raped by a peer during my sophomore year, resulting in severe depression. I am no longer allowed to be alone for a long period of time, as I've attempted to commit suicide twice, but I do not regard those as true attempts to end my life. I just wanted someone to know how I felt and how much I needed help. My past has only made me more resilient, as I choose to prove to myself and those around me that I am more than the barriers I've encountered–but overcome. It took a 3,000- mile flight for me to gain a different perspective of my world. Landing in Maine was nothing like home. There was no traffic, lots of trees, and absolutely no Spanish to be heard anywhere. I was a 10th grader when I found myself at Coastal Studies for Girls, a marine science and leadership school; I would be there for a whole semester. I was surrounded by strangers who looked different, sounded different, and could recite tide pool specifics in casual conversation. I was the visible representation of a first-generation child of immigrants, branching out into a new environment. An environment where I wanted to prove wrong all perceptions of people like me, the poor, the immigrant, the brown woman. I used my voice to echo my community and make it known that, we, are here–all of our struggles, our efforts, and our passions, are not absent from places where we are not seen. Returning home, I had the privilege to work alongside school administrators as a student ambassador. I got to positively dedicate my time to parents who have general questions regarding the school and help translate information. I have learned that the American Dream does not simply belong to first generation students like myself, but I now see it is a team effort, as you expand, your family also gets to experience the benefits. One of the most common questions at parent meetings is "what's better college or university"? This question did not make sense to me, I then realized that parents want to know the difference between community college and a four year. Concepts like financial aid, grants, loans, are all foreign concepts as most of our parents never went to college. As a student ambassador, I help bridge that gap. We often hold meetings where we explained resources available and different options for each student. I have learned, that as a student, I can provide assistance to my own community through my knowledge. I am the communication necessary for further successes, using my personal knowledge and experience to help uplift and educate others in similar situations. My pursuit is to not only go to college but thrive and come back ready and able to help students like myself that have to fight for their seat in the lecture hall.
Scholarship Essay Example #13
Prompt: The Rainbow Scholarship is awarded to a deserving LGBTQ student who aims to participate in a high-quality, rigorous education abroad program. If you would like to be considered, please explain why you would be a strong candidate for the Rainbow Scholarship. What will this scholarship enable you to achieve for yourself and your LGBTQ community?
It is my life goal to make films that will change the way society see groups of people typically defined by stereotype and cliché. By immersing myself in Prague's culture through the American Institute of Foreign Study year-long program, I will gain the cinematic and philosophic tools to create films that will help others to better understand the LGBTQ community. I've been making movies since I was old enough to hold a camera, but now I'd like to take it a step further. While abroad, I'll visit the Film and TV School of the Academy of Performing Arts (FAMU) in Prague. The Hollywood Reporter puts FAMU at the top of the list of best film schools in Europe. I put it at the top of my list of prospective graduate schools because it was the center of Czech filmmakers' during communist rule in the 1960s. FAMU was where rebellious film makers broke the bonds of censorship by creating films that depicted the perspectives of marginalized people. I want to do the same thing today. I ask: What can the Czechoslovak New Wave filmmakers and their struggle for social equality teach me about making films that will help to free the LGBTQ members in my own community? I will find my answers here: In November, the international film festival held in Prague called the Mezipatra will screen around a hundred top-ranking films on lesbian, bisexual, transsexual and queer themes. What better place for a queer filmmaker obsessed with Czech New Wave film to meet people to learn and collaborate with? I'd also like to volunteer to work on a photography project at the Lobkowicz Palace and Nelahozeves Castle, 15km from Prague, where I will find one of the world's largest private collections of world-famous artworks, artifacts, and a library of over 65,000 volumes. I hope to hone my skills with a camera and take a zoomed-in look at the Prague history. I'm going to wear my Canon t2i like a glove. And finally, I hope to better understand Czech culture as it pertains to film making by studying at Charles University and taking classes like "Central European Film: Search for Identity" and "Hollywood and Europe". I will get more in touch with the performance and character elements of film by taking the theater class "Prague Theater Scene: Performance Analysis." Finally, I'll learn to better listen to what my community in Prague has to say (literally and figuratively) by taking Czech language classes in a two-week intensive course that includes two language-focused events where students engage with the local area. Through traveling abroad in Prague, I give myself to a new perspective and open myself up to influence. I want to use my experience to create films that will convince others to do the same—as a representative of the LGBTQ community, I want to send the message of acceptance and tolerance to the world, from the screens of Mezipatra in Prague to my conservative parents' television sets.
Scholarship Essay Example #14
$1,000 local school district scholarship by Amani Davis.
Last February, I partook in a Divas in Defense workshop. Within this class, our group met a woman who was a survivor of domestic violence. She was also close to becoming a victim of sex trafficking. From this I learned that intimate partner violence is the leading cause of female homicide and injury-related deaths during pregnancy. Although it is not a common hot topic, many people go through it everyday. These people are not only women but men and children, too. Therefore, domestic violence is an issue that is under-discussed, yet extremely important. Every 1 in 4 women will be a victim of severe violence by an intimate partner in their lifetime. This means our mothers, sisters, grandmothers or even daughters can be victims of domestic violence. We have to be the ones willing to initiate the conversation because many victims are scared. Everyday more people are speaking up about their own stories. Celebrities such as Bill Clinton, Rihanna, and Halle Berry have spoke about their personal accounts with domestic violence. Through these views, people are seeing domestic violence as a bigger issue and an issue that needs to be opened up about. All in all, domestic violence is all around us. Additionally, abuse can hurt people physically, mentally, and financially. Physical abuse results in injuries that cost money in order to be fixed. Many remain in or return to an abusive relationship because they lack the financial resources to live on their own. Also, children who grow up around domestic violence are 15 times more likely to be physically and/or sexually abused than the national average. In short, abuse can have various effects on those involved. To surmise, domestic violence is often kept quiet within minority communities. As a whole, we have to be proactive and reactive in order to fight the current problem with abuse. Nevertheless, we have to be the change we want to see.Ultimately, domestic violence is not an issue that can be completely rid of, but we can make a true difference through education and prevention. Some issues have to be dealt with in house before we see a major turn around.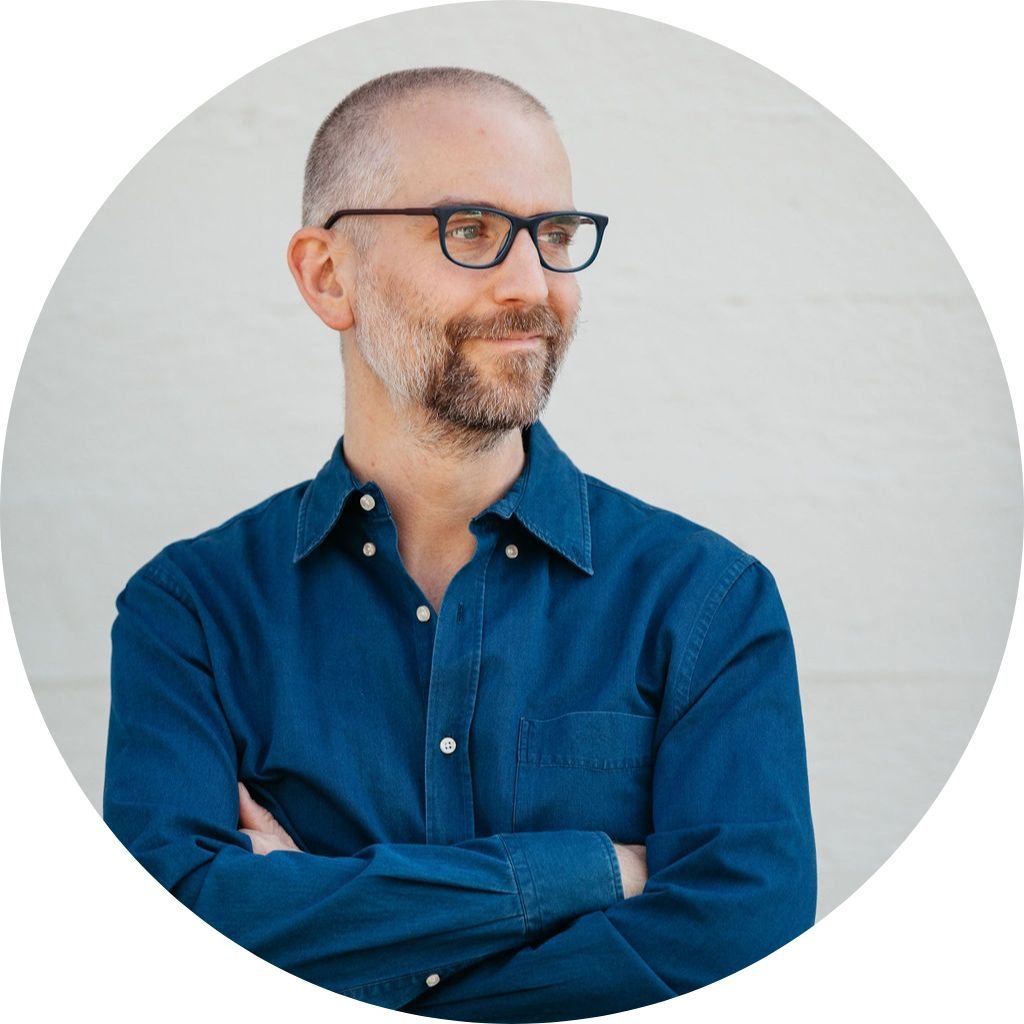 Want help on your college essays?
The CEG mission is to bring more ease, purpose, and joy to the college application process via our library of free resources (much like this blog post).
CEG also offers one-on-one essay help to students who need a little extra support. Learn more about our comprehensive one-on-one essay coaching right here . And we're proud to be a one-for-one company, which means that for every student who pays, we provide free support to a low-income student. If you identify as low-income, click here .
Want more amazing essay examples?
26 Outstanding College Essay Examples 2020/2021
12 Outstanding Personal Statement Examples + Analysis for Why They Worked
10+ Outstanding Common App Essay Examples
17 UC Essay Examples (AKA Personal Insight Questions)
How to Write a College Essay Step-by-Step: The Ultimate Guide
College Essay Guy will only ever recommend the best, most useful resources, services and products. This post may contain links to resources and services and College Essay Guy may receive a small commission when you click, at no extra cost to you, dear reader.
6 Awesome Scholarship Essays That Worked
When it comes to paying for college, scholarships are the best form of financial aid, since they offer students free money that never needs to be repaid. But let's face it: completing scholarship applications, especially the essays, can feel overwhelming. The scholarship essay is arguably the most important part of the application and should be well-thought-out. In this article, we'll walk through five scholarship essay examples and explain why they worked, so that you can write your own winning scholarship essays .
Here are 6 winning scholarship essay examples that worked:
Why this scholarship essay example worked:, how could this essay have been better , want more resources on writing your scholarship essay, get started with your scholarship essay.
The essay is your chance to let your personality and life experiences shine through, giving you the opportunity to stand out from other applicants.
The best way to get an idea of what scholarship committees are looking for is to look over scholarship essay examples from past winners. Take some time to analyze the writing style, think about the strong points, and consider how you can improve. Below, we'll show you just how you might dissect a scholarship essay.
1. Going Merry Scholarship Success Story by Gabby DeMott
What's a winning scholarship essay look like? Check out this Going Merry success story with Gabby DeMott.
ESSAY PROMPT: Discuss an accomplishment, event, or realization that sparked a period of personal growth and a new understanding of yourself or others.
"There were only a few minutes to go and our eyes were glued to the screen. On the edge of our seats, clutching whoever happened to be next to us, we watched as the referee blew his whistle and the German players took their free kick. The ball was hit with precision and skill; it flew up over the Swedish players, past their goalie, and was caught safely in the back of the opposing team's net. We all jumped up and screamed, a mixture of German and English, of excitement and relief, of pride and anticipation.
We stood, enraptured, for the last several minutes of the game as Germany kept its 2-1 lead over Sweden. The horde of us, Germans and Americans alike, hugged and cheered and made our way out onto the balcony, where we chanted "Deutschland! Deutschland! Deutschland!" for the whole village, the whole country, the whole world to hear. Never have I felt so accepted while being an outsider, so proud of a country that isn't even mine, so part of something I didn't really belong to.
My German friends didn't care that we were from different countries; they didn't care that we would only be staying for three weeks. They accepted us into their homes and their daily lives, their traditions and their celebrations. In watching that World Cup game, it didn't matter that we were from different places; we were all cheering for the same team. The acceptance I felt in Germany extended beyond that living room. I came to the country on a three week exchange with ten other students from my school.
We each stayed with host families and attended the Wildermuth Gymnasium, which was surprisingly accommodating to a gaggle of loud American teenagers. The teachers were friendly and welcoming, the students treated us like ordinary peers, and even the people I interacted with in public were understanding.
Before coming to Germany I feared judgment based on my level of the language (which is nowhere near as good as the German students' English) and American politics. It was intimidating to be in a country with limited knowledge of the language and the customs, even though everyone was welcoming. People did ask myself and the other students about the US's political climate, but no one blamed us for it. They recognized that we were outsiders, that the place we came from had flaws, and they accepted us anyway.
Since that trip, I've found myself trying to provide that acceptance to people in my own country. For example, I work at a canoe livery and we receive a lot of visitors with limited English. Some of my coworkers will avoid such customers because they don't want to take the time to explain things, to exercise patience with someone who may not understand them. If people had done this to me in Germany, my time there would have been much less enjoyable; in fact, I would have been offended.
So now when someone walks up to me at the livery and asks a question in English that isn't perfect, I smile and welcome them. I take my time to make sure they understand, that they can have a good time, and that they feel accepted. It's a small action, but I know firsthand that it can make a big impact, at my place of work and in the world. "
It shares a personal story of realization. Gabby's essay throws us right in the middle of the action in her story, from her perspective. She paints a clear picture of where she is, how she feels, and what her goals were in that moment. She then goes on to explain the unity of the German and American students to introduce other people in the essay. LESSON TO TAKE : When including additional people in an essay, introduce them early on so you can continue telling your story in an organic way.
She reflects on her previous fears and explains how she's moved past those to grow. In the fifth paragraph, Gabby shares how she feared judgment due to her level of the German language and American politics. As Gabby became more familiar with the host families and her German friends, she realizes they accepted her, and she relaxes. LESSON TO TAKE: Sharing a story in sequential order can help illustrate personal growth and how your character changed for the better.
She answers the prompt and demonstrates how she'll put her newfound knowledge in action. Once Gabby realized her German friends and host family accepted her, regardless of her fears, that sparked a realization for her when she returned home to America. Gabby concludes her essay by explaining how she's providing that same acceptance she received in another country to acquaintances and people in her country, to be patient, help them enjoy themselves, and to welcome them. LESSON TO TAKE : Consider concluding your essay with a wrap-up of what you learned, and how you plan to apply that lesson in your life.
2. Who is a "Good" Doctor? by Joseph Lee
Below is a winning essay from Joseph Lee, Rush Medical College for the Giva Scholarship.
ESSAY PROMPT: Who is (or what makes) a good doctor?
"Had you asked me the same question one year ago, my answer would have been vastly different to the one I will give today. In the summer of 2012, with my first year of medical school completed, I embarked upon my last official summer vacation with two things in mind: a basketball tournament in Dallas and one in Atlanta. My closest friends and I had been playing in tournaments for the past 10 summers, and it was a sacred bond forged together in the name of competition. However, two weeks before our first tournament, I became instantly and overwhelmingly short of breath. Having been born to Korean immigrant parents, I was raised to utilize the hospital in emergency cases only, and I knew this was such a case. A few scans later, doctors discovered numerous pulmonary emboli (PE), caused by a subclavian deep vein thrombosis (DVT), and just like that, I was lying in a bed of a major hospital for a life threatening condition.
Fast forward a few months, and I am lying in a similar bed to treat the underlying cause of the subclavian DVT: a first rib removal. There is little that can adequately prepare someone physically, emotionally or spiritually to undergo surgery; and my thoughts continued to race in the days following. In addition to the expected physical pain, isolation, fear and frustration were a few of the emotions I experienced in the four day ordeal. The procedure went according to plan thanks to a skilled surgeon and his team, but the attributes that made the doctor "good" went far beyond his ability to operate.
"Wow. I'm glad you are feeling better" and "I can't believe you went through that" are common reactions people have when they see the scars on my upper chest. Quite frankly, the past nine months have been difficult, literally full of blood, sweat and tears. But through it all, I have been able to maintain my positivity and gratitude knowing that I have gained the invaluable experience of being a patient and discovering the vulnerability and trust that patients give their doctors. Patients indulge information to doctors that they may have never told anyone in their life and in doing so, place a great deal of trust and responsibility in the hands of a doctor. Many patients will not understand the mechanism of disease behind their condition and anticipate that the doctor will explain to them and their family why it is that they are feeling the way they are and ultimately heal them. And that is precisely what my surgeon understood: the privilege of being able to care for patients and the intimacy of the doctor-patient relationship. And as I awoke to the care of my worried parents, the first thing they wanted to discuss was the details of the procedure that was methodically and patiently explained to them by my "good" doctor.
In study after study, patients have reported dissatisfaction with their medical care, not because of lack of knowledge or health outcome, but because their doctors did not show enough warmth in the encounter or listen to the patient's questions and concerns. There are few times where a patient and their loved ones are more vulnerable and in need of compassion than when dealing with a hospitalization. And for some doctors, a patient may be another item on a checklist, but that patient is someone's mother or father, son or daughter, sister or brother. My "good" doctor understood this and would often say "If you were my son…" when discussing treatment options, reflecting on the type of care he would want for his family and treating me similarly. Such ideals are rooted in love and compassion for patients, not as clients in the health care system, but as fellow human beings striving to make something of themselves and the world around them (I).
Unfortunately, the ordeal of living with a chronic illness or undergoing a major operation extends beyond the confines of the hospital. Whether it is creditors harassing patients for medical bills, prescriptions that need to be refilled, or lifestyle modifications that need to be made, the health care experience doesn't end when a patient walks out of the hospital doors. It often takes merely a minute, as in the case of the "good" doctor who told me that as a student I could apply to get the procedure financially covered by the hospital. Such foresight in anticipating financial concerns and directing me on the next steps to be taken provided relief in the surmounting stress.
Lastly, the "good" doctor understands that as our patients are human, so are we. This means we will make mistakes, some of which can result in life-threatening consequences. With that said, the "good" doctor practices humility and honesty, apologizing and sharing as much information with patients as possible. Although no one strives to make mistakes, they will happen, and how one reacts to them is a distinguishing feature of the "good" doctor (II).
Of all the qualities I tried to explain in what makes a "good" doctor, there was no emphasis on skill and knowledge. And while being able to fulfill the duties of making the correct diagnosis and appropriate treatment plans is expected, the intangibles of love, compassion, foresight and honesty is what makes a doctor, "good". I learned such lessons in the purest manner possible, by being a patient myself, and will use them to guide me in all future patient encounters, as I strive to be a "good" doctor."
It tells a captivating story. This essay immediately pulls the reader in, immersing the audience right in the story. . We want to know how Joseph's definition of a good doctor changed and why it did so. Hooking your reader from the first sentence of your essay or even the first paragraph is a surefire way to keep your reader engaged in the story you're telling. The story itself is also told really well, with good pacing and just enough detail to elicit empathy without causing boredom. (He could have easily given too much scientific/medical detail!) LESSON TO TAKE : When telling an anecdote, consider how much detail is the right amount, to make it engaging.
It's a list, without you realizing it's a list. After the first 2 paragraphs (which are mostly story-telling), the rest of the essay is effectively a list of ways that doctors are "good": they recognize the intimacy and trust involved in the doctor-patient relationship (paragraphs 3-4), they anticipate future sources of patient stress (paragraph 5), and they exercise humility (paragraph 6). Joseph could have easily structured the essay simply by saying "There are 3 main things that make a doctor good" and then explaining each idea. However, that would have been much more boring! Instead, he expertly hides the list format, by couching it in an engaging story. LESSON TO TAKE: Not all list-type essays need to feel like lists.
It's personal and believable. Joseph takes a negative personal experience, shows what he learned from it and how it caused him to grow as a person. Sometimes essays about singular, defining moments or experiences can seem blown out of proportion and thus not credible. This one feels right: a big ordeal in his life that has therefore shifted his perspective. LESSON TO TAKE : Consider which personal stories to tell, and make sure the "size" of the story feels right.
3. Life Happens Scholarship by Emily Trader
Here is an example of a moving scholarship essay on the topic of family loss by Emily Trader for the Life Happens award.
ESSAY PROMPT: How has the death of a parent or guardian impacted your life financially and emotionally? Be sure to describe how the loss of your parent/guardian impacted your college plans, and explain how the lack of adequate (or any) life insurance coverage has impacted your family's financial situation.
"When I was seventeen years old, my father lost his battle with kidney failure and cardiovascular disease. As long as I shall live, I do not believe that I will ever forget the first moment I saw my father's once vibrant face in that cold and unforgiving casket. I won't forget his lifeless and defeated hands, or how his pale lips would never utter another joke or speak to his grandchildren. Even though the day of his funeral was undoubtedly the worst day of my life, I wish I could relive it just to be with him one more time. Since that moment, I have felt as if all of my grief and longing resides underneath my skin with nothing to relieve the pressure. On September 8th, 2016, I lost my voice of reason, my confidant, my cheerleader, and my best friend.
Unbeknownst to me at the time, I had lost so much more. Upon my father's passing, he left us with funeral and medical expenses that his insurance would not cover. Because he did not have any form of life insurance, the financial burden of his death was now the responsibility of my mother and me. Even though my mother works night shifts as a neonatal nurse and her commute is nearly two hours, she was forced to pick up extra shifts to support my family. Though I already had a job and I worked about ten hours a week, I now work anywhere from twenty-five to thirty-five hours a week, and I am also a full-time high honor student. Even though the death of my father forced me to realize the importance of cherishing time with my family, I do not see them very often because of our busy schedules. I also sacrificed my social life and the joy that every senior in high school should experience. Instead of football games and homecoming, I had to deal with mourning and the possibility that I would not attend college because of my family's financial troubles.
If my father had a life insurance policy, we would not have to work ourselves to the bone and sacrifice our physical and emotional well-being to keep up with expenses. I would not have to worry so intensely about the future of my education on top of the crippling grief that I have felt over the last five months. If this devastating experience has taught me anything, it is this: financial planning for these situations is absolutely invaluable. I will not soon forget the stress and despair that I have experienced, and I now realize that to have a life insurance policy is to throw your surviving family members a crucial lifeline. Though no one can ever prepare you for the trauma of losing a parent, life insurance allows you to grieve without the constant stress of financial burden, and for that reason, it is an absolutely essential precaution.
I love and miss you so much, Dad. Thank God I will see you again."
She answers the prompt . It would be easy to write an essay that just spoke to her grief, or to what her father was like and how much he meant to her. But the essay prompt asks applicants to reflect on how the loss has affected the student emotionally and financially. Emily does a great job of this, by connecting the financial parts (she and her mother needing to pick up extra hours of work), with the emotional (due to the work schedule, the family not being able to spend as much time together). She also addresses how this might affect her college plans. LESSON TO TAKE :
She provides (beautiful) detail. The first paragraph immediately pulls the reader in because of the detailed description she provides (" his lifeless and defeated hands", "pale lips" ). Similarly, the specificity of how her family is shouldering the financial burden (e.g. her working 25-to-35-hour weeks) make it feel more real rather than generic. LESSON TO TAKE : Use details and descriptions to make something feel more emotional and tangible.
She knows her audience . This scholarship is funded by Life Happens, an organization formed by seven leading insurance providers, in order to educate the public about important insurance planning topics. Clearly Emily researched the provider and understood that an essay that spoke to the importance of insurance planning would be well-received by the essay readers. LESSON TO TAKE : Research the scholarship provider and adjust your content to fit the organization's or company's mission statement (or business model).
4. Going Merry Scholarship Success Story by Jesus Adrian Arroyo-Ramirez
Jesús Adrian Arroyo-Ramirez wrote a winning scholarship essay (and video!) that he submitted on Going Merry . He earned an outstanding $40,000 through the Golden Door Scholarship.
ESSAY PROMPT: What differentiates you from the hundreds of DACA students who apply to our scholarship? Use one of those opportunities to tell us something else we cannot see just by looking at your grades, test scores, and transcripts.
"I always knew I was different than my friends in some way. Growing up, I struggled to speak English while everyone else had little to no problems. I needed extra help in school while my friends coasted by with ease. My friends would hop on planes and travel all around the world while I had to stay at home. At the age of 13 all of my friends started driving while I still couldn't.
I built up the courage and asked my mother why I did not have access to the simple liberties everyone else did. My name Is Jesus Adrian Arroyo-Ramirez, and I was illegally brought to this country when I was just six years old. At the time I had no clue that I was breaking any laws, and I did not realize the fact that my life was going to change forever. Growing up with a different citizenship situation than my peers was and still is the biggest challenge I have to face in my life.
Looking back there is not a single thing that I would change. Knowing that I had to work harder than everyone else lead me to be the person that I am today. I took that fire inside of me, pushed myself, graduated first in my class with a cumulative 4.0 GPA, became a Kansas Scholar, and graduated High School with a semester's worth of college credit. In November of 2016, everything began to look up for me. I received a work permit and a social security card all thanks to the DACA program. I was finally able to get my license, get a job, and most importantly attend college.
I plan to continue my success in the classroom and do everything to the best of my ability as I know that under my current circumstances it can all be ripped away from me at any moment. Growing up with my situation has taught me to not take advantage of a single opportunity. There has been continued support around me past and current and I know there are people out there rooting for my success. I will strive to be the first generation in my family to graduate from an American University and I will set a stepping stone for my future family so they will not have to struggle as I did. My citizenship is not a setback, it is a mere obstacle that I will always learn to work around if it means giving my future children a better life, just like my mother did for me."
He shares how hardships made him who he is today. Right off the bat, Jesus sets the tone for his essay by sharing how he struggled to speak English and that he was not given the same opportunities as his peers. He shares his mother's explanation on why he lived a different life, along with his honesty in the challenges of growing up with a different citizenship situation than the teens around him. LESSON TO TAKE : Share personal details (as you feel comfortable), and consider including a defining memory or conversation hat contributes to your story. This can help paint a picture of your beginnings or your inspirations.
He includes emotional details. Although Jesus grew up with hardships, he persevered and mentions he wouldn't change anything. It may have taken a little longer than his peers to get his license, but he also excelled in school, pushed himself to graduate first in class, and take college courses on top of all that. LESSON TO TAKE : Tell your story with details, feelings, thoughts and emotions to explain where you came from and where you are now.
He plans for the future . Jesus shared his personal story with us, and then explains how he plans to continue his success without letting anything get in the way of his path. He goes on to say his citizenship is not a setback, and that he works to provide a better life for himself and for his future children. LESSON TO TAKE : Include your plan at the end of the essay. Consider how you've grown and how you will bring these lessons learned with you to help your future.
5. Why College Is Important to Me by Nicole Kuznetsov
Here's an example of a simple yet creative and heartfelt essay on the popular prompt, Why is college important to you?
ESSAY PROMPT: Why do you want to go to college? Why is it important to you?
"As a child, my life had structure. Coloring books had lines, letters took on very specific shapes, and a system of rules governed everything from board games to the classroom. I found comfort in the fact that my future had an easy-to-follow template: elementary, middle, and high school, college, job, family retirement, "happily ever after" ending. When I graduated from elementary school I was told I completed 25% of my education. During my middle school graduation, I was told I was halfway there and I know I'll be told I'm 75% done when I throw my cap in the air this June. College was always factored into the percentage and the overall formula for life. And I never questioned its importance. I always figured it is important because it is necessary.
Going to college makes sense. From helping my parents land stable jobs after coming to America to giving my brother the chance to gain work experience at some of the top financial firms, college educations have shown their worth in my family. Yet I didn't think about what actually goes on inside the magical universities until I entered high school. Applying to the Academy for Math, Science, and Engineering was the first time I had actively made a decision in my education. With the encouragement of my parents and favorite science teacher who recognized that I would excel in the challenging environment of like-minded students, I applied. Four years later, I can confidently say they were right.
My class of twenty-six has shown me the benefits of a collaborative rather than a competitive environment, especially the impact that camaraderie with my peers has on our collective learning experience. Each student has an inspiring level of passion and motivation that made me excited to learn, work on projects, and participate in discussions both in and out of the classroom. I used my education to gain skills and open doors for myself such as an internship at my local hospital. I gained confidence in my abilities to communicate with individuals from strangers my age to practicing professionals. I was thinking longer and harder than I ever had before to solve individual problems and large-scale challenges. In all honesty, I was having fun.
Looking back on my years at the Academy I realize how big of an impact the school made on how I view education. I wasn't coming to school to mark another day off my calendar and inch closer to finishing the next 25%. I came to school to learn and question and push myself. Now, as a senior, I'm excited. I'm thankful for the sample that my high school gave me of what learning is supposed to be like and thankful that it left me wanting more. I'm entering college in August with a new understanding of its importance. It is important because it is what I want for my future."
It finds structure through chronology . This essay is basically structured like a chronological timeline: As a child, I believed this. Then I applied to this high school (my first active academic decision). Then the high school changed me. Now I'm a senior and I believe this. Not all stories are best told in time order, but the simplest stories often are. And simple stories provide structure, which scholarship committees love. LESSON TO TAKE: Consider structuring your essay like a timeline, emphasizing the milestones along the way that have led you to where you are today.
It is simply told . While the essay is descriptive, it doesn't try to get fancy with overly flowery language or unnecessarily long SAT words. And that's the strength of it. For instance, this passage [" College was always factored into the percentage and the overall formula for life. And I never questioned its importance. I always figured it is important because it is necessary" ] explains her child's logic in a really clear and well-written way.
It's got (mostly) great topic sentences . We here at Going Merry love a good topic sentence– that is, a sentence at the beginning (or end) of a paragraph that summarizes the rest of the paragraph. It helps "signpost" the most important parts of your essay. Here, three of the four paragraphs (1, 2, and 4) have strong and concise topic sentences. "As a child, my life had structure" sets up the rest of the paragraph to explain what these structures and unquestioned rules were. "Going to college makes sense" sets up why college made sense to her parents.
6. Financial Literacy for Hispanic Women by Rosaisha Ozoria
The inaugural Founder's Scholarship supported by the New York Women's Bond Club in honor of Michaela Walsh goes to two New York City public high school students who won an essay competition writing about their hopes for the future of women and girls worldwide . Winners of this scholarship won a trip to accompany Women's World Banking to Amman, Jordan for their biennial gathering of WWB network members.
PROMPT: Write about your hopes for the future of women and girls worldwide.
WINNING ESSAY:
"Twice a week I head down to volunteer at the Los Sures Social Services office, situated next to the local senior citizen home, to help at the food pantry. We distribute food to people in my neighborhood. Many are familiar faces. Many are middle-aged Hispanic women with children dangling from their hips like grass skirts. These women are there as a result of their culture and lack of financial knowledge. In our Spanish culture, patriarchy prevents women from preparing for themselves as much as they should. This leads to Hispanic women having little or no money management skills. Financial illiteracy is a major issue in my neighborhood, and that is why I hope to give Hispanic women a chance for a better future through financial education.
While I was volunteering I met a woman who happened to live in the same building as my aunt. Unemployed with two young children, and a husband earning minimum wage at a fast food restaurant, she struggled to get by every day. I thought to myself – many in my community are just like her. Then I realized I could do something to help. How? I can start a financial literacy program, which teaches Hispanic women to earn and manage money. Once a woman becomes financially literate, she is capable of making good personal and professional decisions, empowering her to improve her family's financial well-being. Moreover, such a program will help Hispanic women become competitive employees, even in a slow recovering economy such as the one we are experiencing now.
Participating in the 2013 Women's World Banking Global Meeting in Amman, Jordan gives me access to invaluable resources that will help me achieve this goal. I hope to find mentors from a roomful of inspiring, experienced leaders who will offer me their guidance. Also, meeting accomplished women from other countries means access to new ideas and unique perspectives. And if I am lucky, I may even come across individuals who can provide financial support to jumpstart my financial literacy program for Hispanic women. Lastly, I will tell my idea to everyone I meet in Jordan, a baby step to help Hispanic women rise from poverty.
The world continues to change rapidly, especially with globalization. It is about time that Hispanic women strive for gender equality. Thus, it is essential that Hispanic women increase their roles and knowledge in finance. The women in my neighborhood shall no longer be left out. I will task myself to help these women become better, stronger and most importantly, take control of their lives. I want to be involved so that they can save themselves from any unforeseen financial crisis. This is a tremendous goal, but for me, it is an opportunity to make a difference – in my neighborhood and for my Spanish community."
There is clear structure . Right off the bat, the introduction summarizes what the reader can expect to find in the body of the essay. In particular, the closing line of the first paragraph (" Financial illiteracy is a major issue in my neighborhood, and that is why I hope to give Hispanic women a chance for a better future through financial education") works as an effective topic sentence, tying together the anecdote and the reason she's interested in networking with the scholarship provider, Women's World Banking. The last 2 paragraphs also serve clear, independent purposes: the penultimate one establishes what she would do with the scholarship (the trip to Amman), and the final paragraph explains why her particular interest is important for the larger Hispanic community. LESSON TO TAKE: Clear structure helps the reader follow your point better (especially if they're skimming, which scholarship essay readers almost definitely are!) So include a summarizing topic sentence at the beginning or end of your first paragraph, and make sure each subsequent paragraph serves a purpose that moves forward your argument or story.
The author's passion shines. Rosaisha, the scholarship winner, is clearly passionate about serving her Hispanic community of women. And rather than simply saying that, she shows us how she cares by using personal examples from her volunteer work. LESSON TO TAKE : Show, don't tell. Use specific personal examples, and don't be afraid to show your emotions.
She stays positive. Even though Rosaisha discusses what might be considered a difficult and personal topic, she keeps the tone light and inspirational. She expresses hope and her desire to make a change in the world, answering the essay in a positive tone. It's important to make sure your essay is not too depressing to read. (Essays about personal trauma are a bad idea.) This is a scholarship provider, not a therapist!
While this was a winning essay, we note that it did have two points of weakness:
The second paragraph lacks a bit of structure. Her point ends up feeling a bit generic, and it's unclear what she is thinking versus planning or actually doing . For instance, she realized she could start a financial literacy program. Did she then do so? It's unclear.
The last paragraph is again a bit general. Often scholarship committees want to see what concrete steps will be taken, using the scholarship award. Here she speaks in lofty terms about what goals she hopes to accomplish, without explaining ways she might accomplish this goal.
For more information on writing a killer scholarship essay, check out our list of helpful tips .
Also check out these related blog posts:
6 tips for writing scholarship essays about academic goals
How to write the best personal statement, with examples
How to write an awesome essay about your career goals
You can start writing your winning scholarship essay today and submit it to thousands of scholarship applications, all in one place. Sign up for Going Merry today to put your pro scholarship essay writing skills to practice. Going Merry is your one-stop scholarship shop to search and apply for scholarships to get you on the right foot for funding your future.
7 Outstanding Oregon Scholarships for 2021 - November 6, 2020
Great Scholarships for Students in Ohio for 2021 - November 4, 2020
38 Weird Scholarships for Unique Students in 2023 - August 2, 2020
Ready to find scholarships that are a match for you?
Don't want to sign up?
Get an estimate of how many scholarships you're eligible for, instead. Just answer 7 quick questions. No sign-up required.
How to Write a Scholarship Essay: Crafting a Standout Narrative
With scholarship opportunities on the rise, it's surprising to learn that a significant percentage of applicants often overlook a crucial element: the scholarship essay. Many candidates focus solely on grades and achievements, unaware that a well-crafted essay can be the game-changer in securing financial aid.
In this article, our essay writing service experts will explore the often underestimated power of the scholarship essay, offering a comprehensive guide that covers everything from defining the essence of a compelling essay to providing practical tips, tricks, and real-world examples. Join us on this journey as we unlock the secrets to transform your essay into a compelling testimony of your unique journey and aspirations, ensuring it not only stands out but leaves a lasting impression on selection committees.
What Is a Scholarship Essay?
A scholarship essay is more than an academic piece—it serves as your personal gateway to funding opportunities, shaping the trajectory of your educational journey. It's an opportunity to weave your narrative, articulating dreams and aspirations that captivate and convince scholarship committees. Picture it as your own masterpiece, where vibrant strokes illustrate who you are, where you've traversed, and the path you aim to tread.
Instead of merely presenting a laundry list of achievements, infuse vitality into your essay by narrating a pivotal moment that ignited your passion. Lead the reader through your experiences, forging a personal connection with your journey. Keep in mind that a scholarship essay isn't just about highlighting accomplishments; it's about unveiling the person behind those achievements. It's the distinction between perusing a resume and immersing oneself in a compelling story that leaves an indelible mark.
Let's buckle up as our scholarship essay writing service explores the art of crafting essays that go beyond grades and accolades.
Who Said Essays Can't Be an Adventurous Quest for Financial Aid?
Let's craft an essay that doesn't just open doors but kicks them wide open!
Scholarship Essay Format
When it comes to the scholarship essay writing process, paying meticulous attention to specific formatting requirements is crucial. Here's a breakdown of essential elements to consider:
1. Word Count and Page Limit:
Before you start writing, carefully review the scholarship guidelines for page and word limit. Adhering to these limits demonstrates your ability to follow instructions and ensures that your essay is concise and focused.
2. Font and Font Size:
Use a readable font that is commonly accepted, such as Times New Roman, Arial, or Calibri. Ensure that the font size is within the specified range. Typically, a 12-point font is standard, but check the guidelines to confirm.
3. Margins and Spacing:
Maintain consistent margins on all sides of the document, usually one inch. Follow the specified spacing guidelines, whether it's double-spacing or a different requirement. Consistent spacing enhances readability and gives your essay a polished appearance.
4. Title or Heading:
Check if the scholarship application requires a title or heading. If not specified, you can opt for a straightforward title centered at the top of the page, using a larger font size than the body of the essay. Alternatively, you may choose to omit a title and start directly with your essay.
5. File Format and Submission Instructions:
Confirm the preferred file format for submission, whether it's a PDF, Word document, or another format. Adhering to the specified file format ensures that your essay is easily accessible and viewable by the scholarship committee.
6. Headers and Footers:
If required, include a header with your name, page number, and any other specified information. Be consistent in formatting these details throughout the document. Headers and footers add a professional touch to your essay.
7. Citations and References:
If you need to include citations or references, follow a standard citation style (such as APA format example , MLA, or Chicago) as per the scholarship guidelines. Ensure that your citations are accurate and formatted correctly.
8. Language and Tone:
While not directly related to formatting, it's crucial to maintain a professional and respectful tone. Tailor your language to suit the formality expected by the scholarship committee. Avoid slang or overly casual language unless explicitly allowed or encouraged.
9. File Naming Conventions:
If you are submitting your essay electronically, adhere to any specific file naming conventions outlined in the scholarship guidelines. This ensures that your document is easily identifiable and organized within the application system.
10. Proofreading and Formatting Check:
Before submission, thoroughly proofread your scholarship essay format to catch any errors, typos, or inconsistencies. Ensure that your essay looks polished and adheres to all specified formatting requirements.
How to Write a Scholarship Essay Step-By-Step
Here is a detailed and example-rich breakdown of how to approach and execute each section of the scholarship essay from our dissertation service experts. Remember, the key is to weave a narrative that is not only unique to you but also aligns seamlessly with the scholarship's values and expectations.
To better understand how to start a scholarship essay, consider beginning with a vivid scene or a personal anecdote that relates to your journey. For example, if you're applying for a scholarship in environmental science, start with a moment of realization about the impact of climate change during a particular experience. Additionally, refer to our article on strategies for writing an essay hook for valuable tips.
Craft a powerful thesis that not only outlines your career goals but also hints at the unique perspective you bring. For instance, 'Through my journey in community service, I have discovered a passion for social entrepreneurship, and this scholarship will be the catalyst for implementing sustainable solutions.'
Example of Achievements : Provide specific examples of your achievements within the same essay. Instead of stating, 'I was the captain of the debate team,' share a defining moment like, 'Leading the debate team to victory in the regional competition not only honed my public speaking skills but also instilled in me the importance of collaboration and effective communication.'
Experiences and Impact : Elaborate on the impact of your experiences. For instance, 'My volunteer work at the local animal shelter not only taught me compassion but also sparked an interest in animal welfare. This experience, coupled with my academic achievements, drives my pursuit of a degree in veterinary medicine.'
Express Your Goals and Aspirations
Specificity in Goals : Instead of a generic statement, be specific. For example, 'I aspire to bridge the gap between technology and healthcare by specializing in medical informatics. This scholarship will enable me to pioneer innovations that enhance patient care and streamline medical processes.'
Link to Scholarship Values : Showcase a connection between your goals and the scholarship values. If the scholarship emphasizes community impact, explain how your ambitions align: 'My goal of establishing sustainable community health programs aligns seamlessly with the scholarship's commitment to fostering positive change.'
Share a personal challenge and highlight your resilience. 'Overcoming financial hardships, I learned the value of resourcefulness. This scholarship represents more than financial aid; it symbolizes the triumph of perseverance and the pursuit of academic excellence against all odds.'
Revisit your thesis and express optimism about the future. 'As I embark on this academic journey, fueled by my experiences and aspirations, I am confident that the skills and insights gained will not only contribute to my personal growth but also bring positive change to the communities I aim to serve.'
Seek specific feedback from peers, asking questions like, 'Does the opening anecdote draw you in?' or 'Are my goals and aspirations clear throughout the essay?' Addressing these specifics enhances the quality of your essay. If your scholarship essay ideas revolve around history, consider utilizing the assistance of our history essay writer .
Pay meticulous attention to formatting details. If the scholarship application specifies a font size or page limit, adhere to it. This showcases your ability to follow instructions, an essential skill in academic and professional settings.
Adjust your essay to align with the values of each scholarship provider. If a scholarship emphasizes leadership, emphasize leadership experiences and their impact on your goals. This customization demonstrates your commitment to the specific scholarship's mission.
Scholarship Essay Examples
Below are scholarship essay examples that follow the outlined format and incorporate elements of a compelling narrative. Meanwhile, if you're feeling stuck with your own narrative, hit that ' write a paper for me ' button. Let's bring your unique story to life.
Using our tips sets you on the right track. Still, having a good sample essay at hand is vital for success. So, to make the writing process for your scholarship essay even more smooth and amazing, enter the dissertation service to look at the following samples:
Scholarship Essay Prompts
Scholarship essay prompts are more than questions; they are gateways to showcasing your unique story and aspirations. Here are some distinctive and thought-provoking prompts to spark your creativity:
The Unwritten Chapter : Describe a pivotal moment in your life that feels like the beginning of an unwritten chapter. How has this moment shaped your goals and inspired your pursuit of a scholarship?
The Legacy of Words : If you could have a conversation with any historical figure, author, or fictional character, who would it be? How would this conversation influence your academic and career aspirations?
The Dream Project : Imagine receiving unlimited funding for a project that addresses a global challenge. What would your project be, and how would it impact the world?
The Personal Lexicon : If you had to choose five words that define your journey, what would they be, and why? How do these words encapsulate your aspirations and experiences?
The Alternative Universe : Transport yourself to an alternate universe where you pursue a completely different field of study. How has this imaginary journey influenced your perspective on your current academic path?
The Cultural Odyssey : Reflect on an aspect of your cultural background that has significantly shaped your identity. How does this influence your academic and career goals, and how will it contribute to a diverse academic community?
The Innovation Blueprint : If you were given the chance to revolutionize an industry through innovation, which field would you choose, and what groundbreaking idea would you bring to the table?
The Unexpected Mentor : Describe an unexpected mentor or role model in your life. How have their guidance and insights influenced your personal and academic growth?
The Traveler's Tale : Imagine embarking on a journey to three different countries. Share how each country's culture, values, or experiences would contribute to your personal and academic development.
The Legacy of Service: Discuss a community service project you initiated or participated in. How has this experience shaped your understanding of social responsibility and influenced your educational aspirations?
6 Scholarship Essay Tips
Here are a few more tips from our service to allow you to create a winning scholarship essay:
Uncover Your Unique Angle : Identify what makes your story distinct while writing scholarship essays. Whether it's an unusual experience, a personal passion, or an innovative approach to problem-solving, emphasize the elements that set you apart from other applicants.
Create a Compelling Hook : Engage the reader immediately by starting with a compelling hook. This could be a thought-provoking question, a surprising fact, or a powerful quote that sets the tone for your narrative.
Quantify Your Impact : When discussing achievements, quantify your impact whenever possible. Instead of merely stating leadership roles, highlight specific results or improvements achieved under your guidance.
Highlight Transformative Moments : Share moments of personal growth or transformation. These could be challenges you've overcome, realizations that shaped your perspective, or experiences that fueled your passion for your chosen field.
Demonstrate Proactive Solutions : Showcase instances where you took the initiative or implemented solutions. Whether it's a community project, academic challenge, or personal goal, emphasize your proactive approach and problem-solving skills.
Balance Confidence with Humility : Project confidence in your abilities as a college student without overshadowing humility. Acknowledge areas for growth, expressing a willingness to learn and a commitment to continuous improvement.
Creating scholarship essays can be challenging, particularly when time and skills are limited. Yet, a compelling essay plays a crucial role in securing the desired scholarship. If you're short on time or uncertain about your abilities, explore the option of seeking help from professional essay writers. Submit a ' help me with my homework ' request to receive a high-quality scholarship essay or even a Pride and Prejudice short summary , enhancing your chances of success!
Ready to Turn Your Academic Journey into a Blockbuster Story?
Let's script your success with a tailor-made essay that'll have scholarship committees giving you a standing ovation!
Related Articles
Don't have an Account?
Register Now!
International Student
Essay Writing Center
Sample Essays
Sample Scholarship Essays
If you're applying for a scholarship, chances are you are going to need to write an essay. Very few scholarship programs are based solely on an application form or transcript. The essay is often the most important part of your application; it gives the scholarship committee a sense of who you are and your dedication to your goals. You'll want to make sure that your scholarship essay is the best it can possibly be.
See the sample essays:
The book that made me a journalist, planners and searchers, saving the manatees.
Unless specified otherwise, scholarship essays should always use the following formatting:
Double spaced
Times New Roman font
12 point font
One-inch top, bottom, and side margins
Other useful tips to keep in mind include:
Read the instructions thoroughly and make sure you completely understand them before you start writing.
Think about what you are going to write and organize your thoughts into an outline.
Write your essay by elaborating on each point you included in your outline.
Use clear, concise, and simple language throughout your essay.
When you are finished, read the question again and then read your essay to make sure that the essay addresses every point.
For more tips on writing a scholarship essay, check out our Eight Steps Towards a Better Scholarship Essay .
I was taking a composition class, and we were learning how to write persuasive essays. Up until that point, I had had average grades, but I was always a good writer and my teacher immediately recognized this. The first paper I wrote for the class was about my experience going to an Indian reservation located near my uncle's ranch in southwest Colorado. I wrote of the severe poverty experienced by the people on the reservation, and the lack of access to voting booths during the most recent election. After reading this short story, my teacher approached me and asked about my future plans. No one had ever asked me this, and I wasn't sure how to answer. I said I liked writing and I liked thinking about people who are different from myself. She gave me a book and told me that if I had time to read it, she thought it would be something I would enjoy. I was actually quite surprised that a high school teacher was giving me a book titled Lies My Teacher Told Me. It had never occurred to me that teachers would lie to students. The title intrigued me so much that on Friday night I found myself staying up almost all night reading, instead of going out with friends.
In short, the book discusses several instances in which typical American history classes do not tell the whole story. For example, the author addresses the way that American history classes do not usually address about the Vietnam War, even though it happened only a short time ago. This made me realize that we hadn't discussed the Vietnam War in my own history class! The book taught me that, like my story of the Indian reservation, there are always more stories beyond what we see on the surface and what we're taught in school. I was inspired to continue to tell these stories and to make that my career.
For my next article for the class, I wrote about the practice of my own high school suspending students, sometimes indefinitely, for seemingly minor offenses such as tardiness and smoking. I found that the number of suspensions had increased by 200% at my school in just three years, and also discovered that students who are suspended after only one offense often drop out and some later end up in prison. The article caused quite a stir. The administration of my school dismissed it, but it caught the attention of my local newspaper. A local journalist worked with me to publish an updated and more thoroughly researched version of my article in the local newspaper. The article forced the school board to revisit their "zero tolerance" policy as well as reinstate some indefinitely suspended students. I won no favors with the administration and it was a difficult time for me, but it was also thrilling to see how one article can have such a direct effect on people's lives . It reaffirmed my commitment to a career in journalism.
This is why I'm applying for this scholarship. Your organization has been providing young aspiring journalists with funds to further their skills and work to uncover the untold stories in our communities that need to be reported. I share your organization's vision of working towards a more just and equitable world by uncovering stories of abuse of power. I have already demonstrated this commitment through my writing in high school and I look forward to pursuing a BA in this field at the University of Michigan Ann Arbor. With your help, I will hone my natural instincts and inherent writing skills. I will become a better and more persuasive writer and I will learn the ethics of professional journalism.
I sincerely appreciate the committee's time in evaluating my application and giving me the opportunity to tell my story. I look forward to hearing from you soon.
Scholarship Essay Do's and Don'ts
Being African, I recognize Africa's need for home- grown talent in the form of "planners" (assistants with possible solutions) and "searchers" (those with desperate need) working towards international development. I represent both. Coming from Zimbabwe my greatest challenge is in helping to improve the livelihoods of developing nations through sustainable development and good governance principles. The need for policy-makers capable of employing cross-jurisdictional, and cross- disciplinary strategies to solve complex challenges cannot be under-emphasized; hence my application to this scholarship program.
After graduating from Africa University with an Honors degree in Sociology and Psychology, I am now seeking scholarship support to study in the United States at the Master's level . My interest in democracy, elections, constitutionalism and development stems from my lasting interest in public policy issues. Accordingly, my current research interests in democracy and ethnic diversity require a deeper understanding of legal processes of constitutionalism and governance. As a Master's student in the US, I intend to write articles on these subjects from the perspective of someone born, raised, and educated in Africa. I will bring a unique and much-needed perspective to my graduate program in the United States, and I will take the technical and theoretical knowledge from my graduate program back with me to Africa to further my career goals as a practitioner of good governance and community development.
To augment my theoretical understanding of governance and democratic practices, I worked with the Zimbabwe Election Support Network (ZESN) as a Programs Assistant in the Monitoring and Observation department. This not only enhanced my project management skills, but also developed my skills in research and producing communication materials. ZESN is Zimbabwe's biggest election observation organization, and I had the responsibility of monitoring the political environment and producing monthly publications on human rights issues and electoral processes . These publications were disseminated to various civil society organizations, donors and other stakeholders. Now I intend to develop my career in order to enhance Africa's capacity to advocate, write and vote for representative constitutions.
I also participated in a fellowship program at Africa University, where I gained greater insight into social development by teaching courses on entrepreneurship, free market economics, and development in needy communities . I worked with women in rural areas of Zimbabwe to setup income-generating projects such as the jatropha soap-making project. Managing such a project gave me great insight into how many simple initiatives can transform lives.
Your organization has a history of awarding scholarships to promising young students from the developing world in order to bring knowledge, skills and leadership abilities to their home communities. I have already done some of this work but I want to continue, and with your assistance, I can . The multidisciplinary focus of the development programs I am applying to in the US will provide me with the necessary skills to creatively address the economic and social development challenges and develop sound public policies for Third World countries. I thank you for your time and consideration for this prestigious award.
It is a cliché to say that I've always known what I want to do with my life, but in my case it happens to be true. When I first visited Sea World as a young child, I fell in love with marine animals in general. Specifically, I felt drawn to manatees. I was compelled by their placid and friendly nature. I knew then and there that I wanted to dedicate my life to protecting these beautiful creatures.
Since that day in Orlando, I have spent much of my spare time learning everything there is to know about manatees. As a junior high and high school student, I attempted to read scholarly articles on manatees from scientific journals. I annoyed my friends and family with scientific facts about manatees-- such as that they are close relatives of elephants--at the dinner table. I watched documentaries, and even mapped their migration pattern on a wall map my sister gave me for my birthday.
When I was chosen from hundreds of applicants to take part in a summer internship with Sea World, I fell even more in love with these gentle giants. I also learned a very important and valuable lesson: prior to this internship, I had imagined becoming a marine biologist, working directly with the animals in their care both in captivity and in the wild. However, during the internship, I discovered that this is not where my strengths lie. Unfortunately, I am not a strong student in science or math, which are required skills to become a marine biologist . Although this was a disheartening realization, I found that I possess other strengths can still be of great value to manatees and other endangered marine mammals: my skills as a public relations manager and communicator . During the internship, I helped write new lessons and presentations for elementary school groups visiting the park and developed a series of fun activities for children to help them learn more about manatees as well as conservation of endangered species in general. I also worked directly with the park's conservation and communication director, and helped develop a new local outreach program designed to educate Floridians on how to avoid hitting a manatee when boating . My supervisor recommended me to the Save the Manatee Foundation so in addition to my full-time internship at Sea World, I interned with the Save the Manatee Foundation part-time . It was there that I witnessed the manatee rescue and conservation effort first hand, and worked directly with the marine biologists in developing fund-raising and awareness-raising campaigns. I found that the foundation's social media presence was lacking, and, using skills I learned from Sea World, I helped them raise over $5,000 through a Twitter challenge, which we linked to the various social media outlets of the World Wildlife Federation.
While I know that your organization typically awards scholarships to students planning to major in disciplines directly related to conservation such as environmental studies or zoology, I feel that the public relations side of conservation is just as important as the actual work done on the ground . Whether it is reducing one's carbon footprint, or saving the manatees, these are efforts that, in order to be successful, must involve the larger public. In fact, the relative success of the environmental movement today is largely due to a massive global public relations campaign that turned environmentalism from something scientific and obscure into something that is both fashionable and accessible to just about anyone. However, that success is being challenged more than ever before--especially here in the US, where an equally strong anti-environmental public relations campaign has taken hold. Therefore, conservationists need to start getting more creative.
I want to be a part of this renewed effort and use my natural abilities as a communicator to push back against the rather formidable forces behind the anti-environmentalist movement. I sincerely hope you will consider supporting this non-traditional avenue towards global sustainability and conservation. I have already been accepted to one of the most prestigious communications undergraduate programs in the country and I plan to minor in environmental studies . In addition, I maintain a relationship with my former supervisors at Save the Manatee and Sea World, who will be invaluable resources for finding employment upon graduation. I thank the committee for thinking outside the box in considering my application.
Related Content:
Get the international student newsletter.
Search All Scholarships
Easy Scholarships to Apply For
No Essay Scholarships
Scholarships for HS Juniors
Scholarships for HS Seniors
Scholarships for College Students
Scholarships for Grad Students
Scholarships for Women
Scholarships for Black Students
Scholarships
Student Loans
College Admissions
Financial Aid
Scholarship Winners
The Scholarships360 Research Team reviews all scholarships individually and strives to exclude any scholarship where any of the below applies:
The scholarship requires a fee to apply
The scholarship provider's privacy policy allows for the misuse of student data
The scholarship requires paid membership in an organization (with certain exceptions for reputable trade organizations and others)
Student are required to sign up for a site or service to apply*
The scholarship seems primarily used for lead generation** or idea harvesting purposes***
The scholarship website has many grammatical errors and/or advertisements
The scholarship or scholarship providing organization seem untrustworthy
There is no evidence the scholarship was previously awarded
The scholarship has not been awarded in the past 12 months
There is no available contact information
If you believe a scholarship has been published in error, please reach out to [email protected] and we'll take a look!
* There are certain exceptions to this, for example if the sponsoring organization is a major corporation or nonprofit with its own scholarship application system. ** Lead generation scholarships will require students to sign up for an app or website and require minimal (if any) application requirements. ***Idea harvesting scholarships will require students to submit blog posts or other materials that companies may use for marketing purposes.
Student-centric advice and objective recommendations
Higher education has never been more confusing or expensive. Our goal is to help you navigate the very big decisions related to higher ed with objective information and expert advice. Each piece of content on the site is original, based on extensive research, and reviewed by multiple editors, including a subject matter expert. This ensures that all of our content is up-to-date, useful, accurate, and thorough.
Our reviews and recommendations are based on extensive research, testing, and feedback. We may receive commission from links on our website, but that doesn't affect our editors' opinions. Our marketing partners don't review, approve or endorse our editorial content. It's accurate to the best of our knowledge when posted. You can find a complete list of our partners here .
Top 60 Writing & Essay Scholarships in December 2023
Will Geiger is the co-founder of Scholarships360 and has a decade of experience in college admissions and financial aid. He is a former Senior Assistant Director of Admissions at Kenyon College where he personally reviewed 10,000 admissions applications and essays. Will also managed the Kenyon College merit scholarship program and served on the financial aid appeals committee. He has also worked as an Associate Director of College Counseling at a high school in New Haven, Connecticut. Will earned his master's in education from the University of Pennsylvania and received his undergraduate degree in history from Wake Forest University.
Learn about our editorial policies
Writing is an extremely important part of success in high school, college, and life in general. For some students, writing is also an intricate part of who they are and how they express themselves. If you are someone who loves English class and is genuinely excited about a new creative writing assignment, then you should keep reading! Writing scholarships, creative writing scholarships, and essay scholarships are great ways to put your talent to use.
Whether you are planning on attending community college, a four-year program, or graduate school, we've got opportunities for you. Keep on reading to learn about the top scholarships for writers and creative writers including eligibility, award amounts, and deadlines!
Join for exclusive scholarships, personalized matching, and application tracking. 0% Spam, 100% Free.
Scholarships360 is recommended by
RECENT SCHOLARSHIPS360 WINNERS
Danielle Emretane
Winner of the Scholarships360 $10,000 "No Essay" Scholarship
Fiorella Ruiz
Winner of the "Commencing at Community College" Scholarship
Jack Furman
Winner of the "Tuition Solution" STEM Scholarship
Morgan Breitschuh
Winner of the "Follow Your Own Path" Scholarship
Connor Godoy
Winner of the "Commencing at Community College Scholarship"
Kyamani Atterbury
Winner of the "Outstanding Undergraduate" Scholarship
"Mom to Scholar" Scholarship for Mothers
Offered by Maria Geiger
The "Mom to Scholar'' Scholarship for Mothers is open to mothers who want to begin or resume their journey towards earning a technical or college…
The "Mom to Scholar'' Scholarship for Mothers is open to mothers who want to begin or resume their journey towards earning a technical or college degree. This scholarship is funded by Scholarships360's own Maria Geiger, who started her journey toward a B.A. at the same time that her oldest son Will started college. Maria knows firsthand how challenging it is to raise a family, have a job outside the home, and attend college, but would not change the way she did things for the world. Mothers who have a desire to earn their college degree bring unique perspectives that greatly enhance their learning experiences; for some, motherhood is a vocation that enlightens like no other. If you are a mother over the age of 35 who feels that the time is right to begin your academic or career journey, please apply!
Eligibility information
Grade Level: College Students
Citizenship: US Citizens, Permanent Residents, DACA
Other Category: Adult, Women
Check your eligibility through the Scholarships360 app.
"Gutsy Graduate Student" Essay Scholarship
Offered by Scholarships360
Ok, so first question–why is this scholarship named the "Gutsy" Graduate Student Essay Scholarship? If you are enrolled in graduate school (during the 2023-24 academic…
Ok, so first question–why is this scholarship named the "Gutsy" Graduate Student Essay Scholarship? If you are enrolled in graduate school (during the 2023-24 academic year) or have heard stories from those enrolled, you already know! "Gutsy" means courageous and determined, which nearly all successful graduate students are. Why else would one continue on with rigorous academics while often living on a shoestring? The rewards of graduate school are numerous, especially the more focused and advanced level of specialized study in your chosen field. Learning with like-minded people who share your passion is fulfilling, and the networking is awesome. The flipside of graduate school is the costly student loans to fund it. With this in mind, the "Gutsy" Graduate Student Essay Scholarship aims to help out a passionate graduate student who is actively looking for ways to fund their higher education journey. Thus, this scholarship will be awarded to students based on both the quality of their essays and quantity of scholarships applied for on the Scholarships360 platform. Good luck on your educational journey, and we hope to read your application! 
Grade Level: Graduate Students
Citizenship: US Citizens, Permanent Residents
"College Here I Come" Essay Scholarship for High School Seniors
The "College Here I Come" Scholarship for High School Seniors is open to just who you think: high school seniors (graduating class of 2024)! Here…
The "College Here I Come" Scholarship for High School Seniors is open to just who you think: high school seniors (graduating class of 2024)! Here at Scholarships360, scholarships are our passion–we know that you can never have enough of them! After all, scholarships are essentially "free money" to help fund your education. We want to help out a lucky high school senior who is just starting out on their higher education journey and actively looking for ways to fund it. Thus, this scholarship will be awarded to students based on both the quality of their essays and quantity of scholarships applied for on the Scholarships360 platform. We hope that you apply and look forward to reading your application!
Grade Level: High School Senior
"Making Waves" Scholarship for Women
Are you a woman in high school, college, or graduate school enrolled during the 2023-24 academic year? If so, let us help you! Our $500…
Are you a woman in high school, college, or graduate school enrolled during the 2023-24 academic year? If so, let us help you! Our $500 "Making Waves" Scholarship for Women aims to help women cover the costs of pursuing their dreams. Whether that dream is starting a business, learning a foreign language, or attending college on the path to fulfilling your dream, the scholarship will cover those costs and make your journey a little easier. No matter your goals, we want to help out a woman who is passionate about their higher education journey and actively looking for ways to fund it. Thus, this scholarship will be awarded to students based on both the quality of their essays and quantity of scholarships applied for on the Scholarships360 platform. In order to apply, simply write an essay about how the $500 "Making Waves" Scholarship for Women will help you fulfill your dreams. We encourage you to apply and look forward to reading your essays. Good luck!
Grade Level: All Grade Levels
Other Category: Women
"Tuition Solution" Scholarship for STEM Students
Do you like figuring out solutions to difficult problems? Well, if you're a current or aspiring STEM major, we have one for you! Our $500…
Do you like figuring out solutions to difficult problems? Well, if you're a current or aspiring STEM major, we have one for you! Our $500 "Tuition Solution" Scholarship is meant for high school seniors (graduating class of 2024), as well as undergraduate and graduate students enrolled during the 2023-24 academic year who are looking for ways to fund their postsecondary education in STEM. This scholarship will be awarded to students based on both the quality of their essays and quantity of scholarships applied for on the Scholarships360 platform. In order to apply, you must write an essay about how your passion for STEM started and how the scholarship will help you fulfill your dreams. No matter which STEM field ignites your interest, we look forward to reading your essays. Apply today - it's time to cell-e-brate you!
Grade Level: High School Seniors, College & Graduate Students
Academic Interest: Food Science/Nutrition, Natural Resources, Environmental Science, Paper and Pulp Engineering, Computer Science, Engineering, Chemical Engineering, Civil Engineering, Electrical Engineering, Mechanical Engineering, Nuclear Science/Engineering, Marine/Ocean Engineering, Construction Engineering/Management, Biology, Math, Statistics, Natural Sciences, Physical Sciences, Meteorology/Atmospheric Science, Earth Science, Hydrology, Oceanography, Materials Science, Aviation/Aerospace, Industrial Design
"A Helping Hand" Scholarship
At Scholarships360, we know how hard it can be to pay off the hefty costs of a college tuition. Oftentimes, this is even more difficult…
At Scholarships360, we know how hard it can be to pay off the hefty costs of a college tuition. Oftentimes, this is even more difficult for students coming from low-income backgrounds or for those who demonstrate financial need. This is where our "A Helping Hand" Scholarship comes in! We're offering a $500 scholarship to help out a low-income student who is passionate about their higher education journey and is actively looking for ways to fund it. This award is open to high school seniors (graduating class of 2024), as well as undergraduate and graduate students enrolled during the 2023-24 academic year. The "A Helping Hand" Scholarship will be awarded to students based on both the quality of their essays and quantity of scholarships applied for on the Scholarships360 platform. In order to apply, students should submit an essay detailing how winning the scholarship would help you fulfill your dreams. We look forward to reading your application!
Minimum GPA: No GPA requirement
Other Category: Low Income
"Follow Your Own Path" Essay Scholarship
At Scholarships360, our mission is to help students find and fund their postsecondary education. We know that students have a variety of educational and career…
At Scholarships360, our mission is to help students find and fund their postsecondary education. We know that students have a variety of educational and career interests and aspirations. That is why we are offering the "Follow Your Own Path" Essay Scholarship. This scholarship aims to support all current postsecondary students, regardless of the type of education they are pursuing. Thus, no matter your own unique educational path, we hope you apply for this $500 scholarship. In order to apply for the "Follow Your Own Path" Essay Scholarship, students must submit an essay about their career ambitions. As it is our goal to help out all types of postsecondary students who are actively looking for ways to fund their higher education journey, this $500 scholarship will be awarded to students based on both the quality of their essays and quantity of scholarships applied for on the Scholarships360 platform.
Grade Level: College & Graduate Students
"Commencing at Community College" Essay Scholarship
Community college, also known as two-year college, is a golden opportunity for the right student. These schools offer an affordable education to a diverse range…
Community college, also known as two-year college, is a golden opportunity for the right student. These schools offer an affordable education to a diverse range of students in a wide range of majors. If starting your postsecondary education at a community college is right for you, we have a scholarship just for you! The "Commencing at Community College" Essay Scholarship aims to financially support community college students who are passionate about their higher education journeys and actively looking for ways to fund it. Thus, this scholarship will be awarded to students based on both the quality of their essays and quantity of scholarships applied for on the Scholarships360 platform. In order to apply for the "Commencing at Community College" Essay Scholarship, students must submit an essay explaining how earning their degree at community college will help them achieve their educational and career goals. 
Grade Level: High School Seniors & College Underclassmen
"Outstanding Undergraduate" Essay Scholarship
The U.S. is home to over 2,000 four-year universities offering bachelor's degrees. However, attending such universities can sometimes come with hefty costs that can deter…
The U.S. is home to over 2,000 four-year universities offering bachelor's degrees. However, attending such universities can sometimes come with hefty costs that can deter students from attending. If you're in a situation similar to this, we may just have the perfect scholarship opportunity for you: the "Outstanding Undergraduate" Essay Scholarship! With this scholarship, we aim to help out a lucky undergraduate student (enrolled during the 2023-24 academic year) who is passionate about their higher education journey and actively looking for ways to fund it. This scholarship will be awarded to students based on both the quality of their essays and quantity of scholarships applied for on the Scholarships360 platform. The scholarship is open to any U.S. citizen who is enrolled as an undergraduate at a four-year university in the U.S. during the 2023-24 academic year. In order to apply, submit an essay explaining how earning your bachelor's degree will help you achieve your educational and career goals. We look forward to reading your application!
The Elie Wiesel Foundation Prize In Ethics
Offered by The Elie Wiesel Foundation for Humanity
Are you a college upperclassman interested in ethics, either as they pertain to your own life or on a bigger scale? If so, we may…
Are you a college upperclassman interested in ethics, either as they pertain to your own life or on a bigger scale? If so, we may have a great opportunity for you: the Elie Wiesel Foundation Prize in Ethics essay contest! The contest is open to college juniors and seniors attending a university in the U.S. who write an essay analyzing ethical issues in today's complex world. The Elie Wiesel Foundation for Humanity offers this scholarship. The foundation honors Romanian-born American author of Night and Holocaust survivor Elie Wiesel by funding programs that reflect his values. Thus, the Elie Wiesel Foundation for Humanity is proud to host this annual essay contest to support young writers and encourage critical thinking on ethics. Contest winners can earn up to $10,000 to help pay for their educational endeavors. If you are passionate about ethics and want to put your thoughts into words, we encourage you to apply!
Grade Level: College Upperclassmen
Citizenship: US Citizens, Canadian Citizens, Permanent Residents, DACA
Academic Interest: Journalism, Literature/English/Writing, Religion, Psychology, Social Science, Political Science, History
JFK Profile in Courage Essay Contest
Offered by John F. Kennedy Presidential Library and Museum
Are you a U.S. high school student with a love for U.S. history? If so, we may have the perfect opportunity for you: the JFK…
Are you a U.S. high school student with a love for U.S. history? If so, we may have the perfect opportunity for you: the JFK Profile in Courage Essay Contest! Each year, the contest awards up to $10,000 to winning applicants who submit 700 - 1,000 word essays following the year's prompt. Each year's prompt relates to U.S. history, with this year's being: "Describe an act of political courage by a U.S. elected official who served during or after 1917, the year John F. Kennedy was born." The scholarship is offered by the John F. Kennedy Presidential Library and Museum in Boston, Massachusetts. If you love U.S. history and want to put your writing skills and history knowledge to the test, we encourage you to apply!
Grade Level: High School Students
Academic Interest: Political Science
U.S. Creative Writing Awards Scholarship
Offered by Penguin Random House
Are you a college-bound high school senior with a love for the written or spoken word? If so, consider applying for the U.S. Creative Writing…
Are you a college-bound high school senior with a love for the written or spoken word? If so, consider applying for the U.S. Creative Writing Awards Scholarship! The scholarship is open to college-bound high school seniors who create and submit an original piece of written fiction, drama, poetry, a memoir/personal essay, or a spoken word piece. Penguin Random House, a multinational polishing company, funds the program. They focus on encouraging the next generation of authors and promoting diverse stories. Thus, since 1993, this program has empowered and celebrated young writers each year with more than $2.8 million awarded in scholarships. Each year, five recipients (one winner per category) earn up to $10,000 to go towards their college expenses. If you are passionate about writing and are looking to pay for tuition, we encourage you to apply!
Citizenship: US Citizens, Canadian Citizens, Permanent Residents, DACA, Other
Ocean Awareness Art Contest
Offered by Bow Seat Ocean Awareness Programs
Are you an 11 - 18 year old who has a passion for saving the environment and/or the ocean? Additionally, would you like to make…
Are you an 11 - 18 year old who has a passion for saving the environment and/or the ocean? Additionally, would you like to make a statement about the impact of climate change through writing, artwork, or even dance? You might consider applying for the Ocean Awareness Art Contest! Dedicated to encouraging the next generation to get involved in ocean conservation (and environmentalism as a whole), the contest asks its applicants to create a piece of artwork that reflects an impact/aspect of the current environmental crisis and its effect on the ocean. Each year has a specific theme to focus on, with this year being climate change. If you would like to make a statement about climate change's impact on the ocean through art, we encourage you to apply!
Academic Interest: Environmental Science, Literature/English/Writing, Visual & Performing Arts, Film/Video Production, Photography/Photojournalism
Minecraft Scholarship
Offered by Apex Hosting
Are you a high school or college student with a love for Minecraft? If so, we may just have the perfect opportunity for you: the…
Are you a high school or college student with a love for Minecraft? If so, we may just have the perfect opportunity for you: the Minecraft Scholarship! Each year, the scholarship offers $2,000 to one applicant who best writes about how Minecraft can positively influence one's education and career development. The scholarship is offered by Apex Hosting, a Minecraft server provider dedicated to supporting both new and experienced server administrators. If you're a high schooler or college student with a love for Minecraft, it's time to put your passion to good use and apply to the Minecraft Scholarship!
Grade Level: High School & College Students
Citizenship: US Citizens
Minimum GPA: 3.0
Academic Interest: Computer Science
$10,000 "No Essay" Scholarship
The Scholarships360 $10,000 "No Essay" Scholarship is open to all students who want some extra help paying for their education. Whether you are a high…
The Scholarships360 $10,000 "No Essay" Scholarship is open to all students who want some extra help paying for their education. Whether you are a high school student who hopes to go to college, a graduate student who's in a master's program, or an adult learner who wants to return to school, you are eligible for our no essay scholarship. This scholarship will be awarded to students who get the most out of Scholarships360 scholarships and content. You will be a strong applicant if you apply to scholarships with the Scholarships360 platform. Finalists for this scholarship will be interviewed about their process for funding their education.
Niche $50,000 No Essay Scholarship
Offered by Niche
Easy scholarship open to all high school and college students, as well as anyone looking to attend college or graduate school in the next year.…
Easy scholarship open to all high school and college students, as well as anyone looking to attend college or graduate school in the next year. Niche is giving one student $50,000 to help pay for tuition, housing, books and other college expenses — no essay required!
$2,000 Sallie Mae Scholarship
Offered by Sallie Mae
Sallie Mae will award $2,000 each month to eligible entrants. No essay or account sign-ups, just a simple scholarship for those seeking help paying for…
Sallie Mae will award $2,000 each month to eligible entrants. No essay or account sign-ups, just a simple scholarship for those seeking help paying for school.
Grade Level: HS Upperclassmen, College & Graduate Students
$25k "Be Bold" No-Essay Scholarship
Offered by Bold.org
Open to high school students, college students, community college students, and graduate students.
EngineerGirl Writing Contest
Offered by EngineerGirl
Are you an elementary, middle, or high school student with a passion for engineering and sustainability? The EngineerGirl Writing Contest may then be a good…
Are you an elementary, middle, or high school student with a passion for engineering and sustainability? The EngineerGirl Writing Contest may then be a good scholarship opportunity for you! Dedicated to fostering young women's interest in engineering, the Engineergirl Writing Contest asks students to submit thoughtful essays relating to engineering in our everyday life/world. In return for their efforts, one elementary schooler, one middle schooler, and one high schooler receive $500 scholarships. The scholarship is funded directly by EngineerGirl, ​​a website designed to bring national attention to the exciting opportunities that engineering represents for girls and women. Awards are paid directly to recipients and can be used for educational expenses as they see fit. All you have to do to apply is submit a 650-word essay. If you fit the eligibility criteria and this sounds like a good opportunity for you, we encourage you to apply to the EngineerGirl Writing Contest! 
Academic Interest: Electrical Engineering
Charlotte Susan Roth Memorial Fund Essay Contest
Offered by Melton Center for Jewish Studies
Are you a student at Ohio State University who has written a paper on a topic related to Jewish studies? If so, consider applying to…
Are you a student at Ohio State University who has written a paper on a topic related to Jewish studies? If so, consider applying to the Charlotte Susan Roth Memorial Fund Essay Contest! All that's needed to apply for the contest is a minimum 1,500-word essay on Jewish studies that has been written in one's fall or spring semester at OSU. The top applicant will receive a $500 award and the second place applicant will receive $250.
Academic Interest: Literature/English/Writing, Religion
Religious Affiliation: Jewish
University: OHIO STATE UNIVERSITY-ALL CAMPUSES
Creative writing scholarships
Are you a writer who loves fiction, poetry, and screenplays? If so, you can put those talents to use by applying for creative writing scholarships.
Creative writing scholarships are a subset of writing scholarships that support students who enjoy writing poetry, fictional stories, plays, and generally using their imagination to guide their writing.
Here are the top creative writing college scholarships that you can apply for:
HelpTeaching.com Scholarship
Eligibility: High school and college students who submit a educational short story or informational article (400-800 words) for young students
Amount : $1,000
Deadline: June 1st of every year
Cancer Unwrapped Teen Writing Contest
Eligibility: Teens aged 9-12 who write about their own cancer journey or a family member in a maximum of 1,500 words.
Deadline: Late March
YouthPLAYS New Voices One-Act Competition for Young Playwrights
Eligibility: Students 19 years old or younger who submit an original one-act play between 10-40 minutes in length (10-page minimum). Multiple winners may receive up to $250 and publication by YouthPLAYS.
Amount: $250 and publication by YouthPLAYS
Deadline: Early May
National High School Poetry Contest
  Eligibility:  U.S. high school students who submit a poem 20 lines or less that is unpublished, the sole work of the entrant, and not entered in any other concurrent contest.
Amount: Up to $500.
Deadline:  Rolling
The Narrative Prize
Eligibility: Students who submit a short story, novel excerpt, poem, one-act play, graphic story, or work of literary nonfiction.
Amount: $4,000
Deadline:  Mid-June
Also see:  Top writing summer programs for high school students
College-specific creative writing scholarships
Some colleges and universities may also offer specific scholarships and financial aid to students with a talent in creative writing! Check with the colleges on your list for these college-specific creative writing opportunities!
Note that some of these scholarships may have requirements for winning students that stipulate that they take a certain number of creative writing classes when enrolled in the college.
Kenyon Writing Award
High school seniors can apply for this scholarship program at Kenyon College which offers up to $15,000 per year of merit based aid. It is based off of your portfolio and does not take into account financial need, high school GPA, or other factors. Submissions typically have to be in by January of your senior year.
Related:  How to answer scholarship essay questions about your career goals
Barbara Caras Memorial Scholarship for Film Students
The scholarship is open to students in Sarasota or Manatee County, Florida who have completed at least one full year at an accredited Florida College and are majoring in Film, Computer Animation, Creative Writing, Motion Design, or Illustration. Five recipients will earn a $2,000 award. The application deadline is July 31st of the current year.
Lycoming College Creative Writing Scholarship
The scholarship is open to students majoring in Creative Writing at Lycoming College, Williamsport, PA and must submit five poems and/or a short story not to exceed ten pages. Six recipients will be selected and can earn up to $3,000. The scholarship deadline for the Fall 2023 Class is March 1, 2023.  
Arkansas Tech University Gwaltney Scholarship
The scholarship is open to ATU students who submit individual works of fiction to the Department of English. Recipients earn a one-time cash award every year. The deadline to submit your entry is 2 weeks before the end of the spring semester.
Lake Forest College Carnegie English Essay Contest
  The contest is open to first-year students of Lake Forest College who plan to study English either through the literature or creative writing track and submit an essay, between 500 and 1,000 words answering a designated prompt. Four winners will be awarded $2,500 annually. Submission deadline is March 1, 2023.
Austin Peay State University Creative Writing Scholarships
The scholarships are open to undergraduate and incoming APSU students who email a 10-20 page manuscript of fiction, poetry, or creative non-fiction, to Lakota Withrow at [email protected] . Awards are for $600 or $1,200. The deadline to apply is March 18th.
Scholarship essay resources
When it comes to writing and essay scholarships, your writing skills will be put to the test. You'll have to adapt your writing to specific styles in order to effectively and succinctly communicate your ambitions and potential. We have a host of resources to help you perform well in this arena and stand out from the crowd.
How to start your scholarship essay (with examples)
How to write a "why do you deserve this scholarship?" essay
What's the best scholarship essay format?
How to write a 250 word essay
How to write a 500 word essay
How to write an essay about yourself
Frequently asked questions about writing scholarships
Do i have to major in english to earn a writing or essay scholarship, where can i get help proofreading my scholarship essays, how much should i write if there is no word limit on the application, explore these other scholarship categories:.
Scholarships for English majors
Easy scholarships
Top scholarships for high school seniors
Scholarships for college students
Top scholarships for journalism students
Top scholarships for women
See how many scholarships you're eligible for!
Take our brief 5 question quiz to find out!
No sign-up required.
scholarships
Find Scholarships
Featured Scholarships
Scholarship News
Scholarship Winners
National Scholarship Directory
fafsa & financial aid
Financial Aid
FAFSA & Financial Aid News
student loans
student discounts
internships
Find Internships
Featured Internships
Part-Time Jobs
Internship News
Online Learning
Educator Resources
Download Free Materials
Scholarship List Builder
Scholarship Providers
Parent Resources
Parent Student Loans
Parent News
All Articles
Student News
Coronavirus Resources
Student Contributors
What's Trending
What Does FAFSA Stand For?
10 Things You Should Do Over Holiday Break
Preparing for Internship Interview Questions
Jobs that Pay for College with Tuition Reimbursement
Quiz: Which Home Alone Character are You?
Scholarships
The Top Essay Scholarships for Students
This scholarship list showcases 19 unique writing opportunities worth more than $75,000.
Shawna Newman
September 25, 2023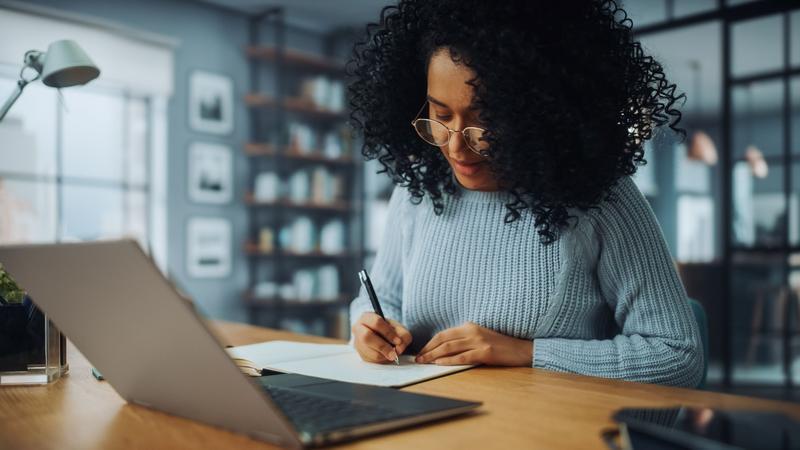 Sustainability Essay Contest
Atlas shrugged essay contest, james l. allhands essay competition, overseas press club foundation scholarship, rubincam youth writing competition, elie wiesel prize in ethics essay contest, marveloptics.com scholarship essay contest, make a ripple, change the world essay competition, profile in courage essay contest, texas history essay contest, optimist international essay contest, stossel in the classroom essay contest, galvanize the future: richard l. brooks memorial scholarship, rover college scholarship, hayek essay contest, pulse of perseverance scholarship, the washington advocates scholarship, american legion national high school oratorical contest, alert scholarship, you might also like.
Discover® Student Loans
Cover college costs with no fees. Apply in minutes.
$2,000 Scholarship - No Essay
College Ave Student Loans
Need a Student Loan? Check Your Eligibility with College Ave
Taco Bell Live Más Scholarships: 2024
100 students will win a $25,000 Live Más Scholarship from Taco Bell. Get details on the $3M+ scholarship program and learn how to apply!
FAFSA Checklist: What You Need to Complete the Form
10 College Majors with the Highest Salaries for Graduates
Top Scholarship for Friends is Easy to Win
Public Service Careers that Will Pay for Your College Degree
Top 22 Cool Items for Students
Scholarships for College Students
An Overlooked Aspect of College: Learning Financial Responsibility
December College Prep Checklist for High School Juniors
3 Reasons Students Should Apply for $500 Scholarships
x Join Fastweb. Match Instantly.
Become a member and gain exclusive access to our database of over 1.5 million scholarships.
By clicking, I agree to the Terms & Conditions and Privacy Policy .
QUICK LINKS
FAFSA & Financial Aid
Scholarship Directory
Scholarships by State
Scholarships by Major
Scholarships by Year of Study
Scholarships for High School Seniors
Scholarships for College Freshmen
Scholarships for Veterans
Scholarships for Bilingual Students
Scholarships for Hispanic Students
Scholarships for African-American Students
About Fastweb
Advertise With Us
Provider Guidelines
Educator Login
DOWNLOAD OUR APP
Terms of Use
Privacy Center
Copyright © 2023
5 Ways to Make Your Scholarship Essay Stand Out
When writing a scholarship essay, follow these tips to win the most money for college.
Make Your Scholarship Essay Stand Out
Writing a scholarship essay isn't like writing an essay for a high school class, experts warn.
(Getty Images)
Students hoping to earn scholarships, a form of financial aid that does not need to be repaid, often must compete with hundreds of other applicants and sometimes for a very limited number of awards.
Free financial aid plays a significant role in helping students in the U.S. pay for college. According to the 2019 How America Pays for College report from Sallie Mae, 31% of college costs in 2018-2019 were paid for with money that does not need to be repaid; three-fifths of that were scholarships and two-fifths were grants.
To get the most of this highly desirable aid, students can take advantage of a few expert-recommended strategies to make their application stand out. Below are a few tips for writing scholarship essays that pack a punch.
Get Personal and Be Specific
The key to a successful scholarship essay is making it personal, experts say, and including impactful details. An essay that feels genuine and offers insights into who the applicant is on a deeper level will stand out in a crowd of academic essays that may be boring for readers who review hundreds and sometimes thousands of applications.
Find the Best Student Loans for You
Advertiser Disclosure
Scholarships awarded by the Pride Foundation, for example, require an application that involves multiple essays in which students are asked to describe themselves, what they plan to study and the kinds of work they hope to do. The social justice-focused philanthropic foundation aims to support the LGBTQ community in the Northwest region and awards more than 60 scholarships for any accredited postsecondary school or program, according to its website.
College scholarships had an average award amount of about $5,000 to $8,000 last year, says Katelen Kellogg, the foundation's communications and outreach manager. She says the scholarships are for LGBTQ or strongly LGBTQ-allied students who are residents of the Pacific Northwest.
Kellogg, who helps read essays from applicants each year, says the scholarship essays that stand out to her include "details that paint the picture of their lives." She says the most successful essays are "less about something you do and more about who you are as a person."
Eden Shore, a volunteer manager at the Pride Foundation who also has experience reading hundreds of scholarship essays, says the writing process should be meaningful for students – and that comes across in the essay.
"Your essay can be an opportunity for you to make sense of something yourself," Shore says. "Illustrate you can thoughtfully reflect."
Tell a Story
A standout essay hooks the reader from the first sentence, says Monica Matthews, author of the scholarship guide, "How to Win College Scholarships."
Think about the structure of the essay, and how the reader can be drawn in by it, experts say. The story should feel real and true to the student's life.
"Students need to begin with a hook and share personal and tangible details about their life," Matthews wrote in an email. "Simply stating that they have helped others, for example, does not let the judges see the kind of person that they really are. Writing about specific experiences with real-life situations using interesting details makes compelling and memorable essays."
Tailor the Scholarship Essay to the Prompt
In some cases, it may be acceptable and even smart to repurpose an essay the student has already written and use it for another application. But experts say students should exercise caution.
"Many times, students try to re-purpose essays from the admissions process for scholarship essays, and the result ends up being so-so," Colleen Paparella Ganjian, an independent educational consultant and founder of DC College Counseling in Virginia, wrote in an email.
Instead, essays should be on topic and specific to the unique question being asked and the organization to which students are applying.
A typical scholarship essay topic will likely ask students about their career goals and their plan to achieve those goals, Matthews says. Other essay prompts might ask students what they've done to make their community a better place or to describe a personal achievement and how they overcame challenges to reach it.
Don't Tailor Yourself to the Reader
Students often feel they need to project a certain image or side of themselves in scholarship applications and essays. This isn't always necessary.
"The only person an applicant has to be is themselves," Shore says of applicants to the Pride Foundation Scholarship.
The trap of tailoring themselves can be particularly tempting for students who are nontraditional or have an international background, says Mandee Heller Adler, founder and president of International College Counselors based in Florida.
"Don't shy away from talking about your culture, traditions, and experiences. If you're an international applicant , a minority, or non-traditional student, don't try to 'Americanize' or 'mainstream' your application," Heller Adler wrote in an email. "Scholarship committees like diversity, and the goal is to stand out and not appear to be like all the other applicants. Don't be afraid to expand on details about your culture that are meaningful to you and essential to understanding who you are."
Follow Directions
The greatest frustration in reading scholarship application essays, Shore says, is when students fail to follow directions. This means taking note of any formatting specifications, length restrictions and answering the question posed.
"Make sure you're answering the question that has been asked and stay within the word limit you're given," Shore says. "Longer doesn't necessarily mean better. If students are bored by the essay they write, the reader will be too."
Trying to fund your education? Get tips and more in the U.S. News Paying for College center.
12 Ways to Win a Scholarship
Tags: scholarships , paying for college , education , students , financial aid
College Admissions: Get a Step Ahead!
Sign up to receive the latest updates from U.S. News & World Report and our trusted partners and sponsors. By clicking submit, you are agreeing to our Terms and Conditions & Privacy Policy .
Ask an Alum: Making the Most Out of College
Paying for College
College Financial Aid 101
College Scholarships
College Loan Center
College Savings Center
529 College Savings Plans
Get updates from U.S. News including newsletters, rankings announcements, new features and special offers.
Sign in to manage your newsletters »
Sign up to receive the latest updates from U.S News & World Report and our trusted partners and sponsors. By clicking submit, you are agreeing to our Terms and Conditions & Privacy Policy .
You May Also Like
A guide to completing the fafsa.
Emma Kerr and Sarah Wood Nov. 30, 2023
FAFSA Deadlines You Should Know
Sarah Wood Nov. 30, 2023
Are Private Student Loans Worth It?
Erika Giovanetti Nov. 29, 2023
Colleges With Cheap Out-of-State Tuition
Cole Claybourn and Travis Mitchell Nov. 21, 2023
Steps for Being Independent on the FAFSA
Emma Kerr and Sarah Wood Nov. 17, 2023
How Multiple Kids in College Affects Aid
Sarah Wood Nov. 15, 2023
How to Get Free Money as a Student
Jessica Walrack Nov. 10, 2023
Financial Aid and Student Loans
Cole Claybourn Oct. 27, 2023
A Guide to College Financial Aid
Emma Kerr and Sarah Wood Oct. 18, 2023
Clarifying Financial Aid Letters
Kate Rix Oct. 18, 2023
Understanding Federal Student Loan Types
Sarah Wood Oct. 17, 2023
12 Fast-Food Jobs That Pay for College
A.R. Cabral Oct. 12, 2023
Gainful Employment Rule: What to Know
Cole Claybourn Oct. 11, 2023
How to Complete the CSS Profile
Emma Kerr and Sarah Wood Oct. 5, 2023
'No-Loan' Colleges Explained
Sarah Wood and Cole Claybourn Oct. 4, 2023
Most, Least Expensive Private Colleges
Cole Claybourn Oct. 3, 2023
Affordable Schools for Internationals
Sarah Wood Sept. 29, 2023
See Average Student Loan Debt Change
Sarah Wood Sept. 22, 2023
Costs of Joining College Greek Life
Sarah Wood and A.R. Cabral Sept. 22, 2023
What to Know About College Tuition Costs
Emma Kerr and Sarah Wood Sept. 20, 2023
CN Guangdong
Recently viewed courses
Recently viewed.
Find Your Dream School
COVID-19 Update: To help students through this crisis, The Princeton Review will continue our "Enroll with Confidence" refund policies. For full details, please click here.
Enter your email to unlock an extra $25 off an SAT or ACT program!
By submitting my email address. i certify that i am 13 years of age or older, agree to recieve marketing email messages from the princeton review, and agree to terms of use., writing a winning college scholarship essay.
If you need more money to pay for college, chances are you will be applying for several college scholarships . A great scholarship essay helps the scholarship provider understand the real person behind the application and can be the key to winning the award (assuming you meet the other scholarship criteria).
Scholarship Essays vs. College Essays
Scholarship essays are very similar to your college application essays in terms of strategy. Many scholarship hopefuls will share the same grades, test scores, and ambitions: the essay is your chance to shine (and grow that dream college fund!).
How to Write a Scholarship Essay
When you're drafting your scholarship essay, here are some helpful tips to keep in mind:
1. Start the essay writing process early.
Leave yourself plenty of time to produce a well thought-out entry. Take the time to brainstorm your ideas, create an outline, and edit your entry as you would for any essay writing assignment for your English class.
Read More: How to Craft an Unforgettable College Essay
2. Understand the scholarship provider's overall mission and purpose.
Each scholarship provider is looking for students who meet certain criteria. Consider writing about an experience or interest that highlights your strong ties to the organization's mission. Genuine passion and enthusiasm for your topic will show through in your essay writing.
3. Follow the scholarship essay instructions.
Make sure to follow all of the necessary steps and review them before submitting your scholarship essay. Trust us, some of the brightest students have missed out on the chance to earn scholarships dollars all because they neglected to follow instructions. You don't want to fall into that category!
4. Steer clear from essay topics that focus on negativity or pessimism.
Scholarship committees would rather see how you overcame hardships and succeeded despite the obstacles in your path (or what you learned from the times you failed).
Read More: 200 Colleges That Pay You Back
5. Don't be afraid to get personal.
Share something about who you are. This is your chance to elaborate on elsewhere on your application you wouldn't have had the opportunity to do so. Telling your story makes an essay genuine and ultimately more memorable to the scholarship committee.
6. Seek out writing advice and feedback.
Asking teachers, counselors, family members, or trustworthy friends for feedback on your essay will result in a better final product.
7. Yes, spelling and grammar matter.
Scholarship committees do notice grammar mistakes . Eveny tiny errors can distract a reader from your overall message. Before you submit your application make sure you take the time to proofread your essay from beginning to end.
8. Don't give up!
When you're tired, take a break, but don't throw in the towel! Our online essay writing tutors are here for you anytime you get discouraged. We can help with everything from brainstorming and outlining to revising the final draft.
Looking for strategic college advice?
Get one-on-one help from former Ivy League and top tier admission officers. Our College Admission Counselors will help you find, apply, and get accepted to your dream school.
Explore Colleges For You
Connect with our featured colleges to find schools that both match your interests and are looking for students like you.
Career Quiz
Take our short quiz to learn which is the right career for you.
Get Started on Athletic Scholarships & Recruiting!
Join athletes who were discovered, recruited & often received scholarships after connecting with NCSA's 42,000 strong network of coaches.
Best 389 Colleges
165,000 students rate everything from their professors to their campus social scene.
SAT Prep Courses
1400+ course, act prep courses, free sat practice test & events, 1-800-2review, free sat prep try our self-paced plus program - for free, get a 14 day trial, what would you score on the mcat today.
Thank you! Look for the MCAT Review Guide in your inbox.
I already know my score.
Enrollment Advisor
1-800-2REVIEW (800-273-8439) ext. 1
1-877-LEARN-30
Student Support
1-800-2REVIEW (800-273-8439) ext. 2
Partnerships
College Readiness
International
Advertising
Affiliate/Other
Enrollment Terms & Conditions
Accessibility
Cigna Medical Transparency in Coverage
Register Book
Mon-Fri 9AM-10PM ET
Sat-Sun 9AM-8PM ET
Local Offices: Mon-Fri 9AM-6PM
Mon-Fri 9AM-9PM ET
Sat-Sun 8:30AM-5PM ET
Academic Subjects
Find the Right College
College Rankings
College Advice
Applying to College
Financial Aid
School & District Partnerships
Professional Development
Advice Articles
Private Tutoring
Mobile Apps
Local Offices
International Offices
Work for Us
Affiliate Program
Partner with Us
Advertise with Us
International Partnerships
Our Guarantees
Accessibility – Canada
Privacy Policy | CA Privacy Notice | Do Not Sell or Share My Personal Information | Your Opt-Out Rights | Terms of Use | Site Map
©2023 TPR Education IP Holdings, LLC. All Rights Reserved. The Princeton Review is not affiliated with Princeton University
TPR Education, LLC (doing business as "The Princeton Review") is controlled by Primavera Holdings Limited, a firm owned by Chinese nationals with a principal place of business in Hong Kong, China.