10 Tips for Scholarship Applications
Before you even bother applying for a particular scholarship, make sure you fit all of the requirements for it, not just half or nine out of 10. It doesn't matter how impressive your essay or your background is, you'll most likely be disqualified, which means you wasted your time on the application.
Start filling out scholarship applications as soon as you can. The more you send in, the more likely you are to win money. And the earlier you start, the more time you have. You're also less likely to encounter problems, like an Internet outage, if you don't wait until the last minute.
Choose Different Categories
Don't assume because you make good grades you should only apply for academic scholarships. If you play a sport too, try for an athletic scholarship. If you have a special interest or belong to a certain club, apply for scholarships relating to those. Don't limit yourself.
Make Yourself a Schedule
Put yourself on a schedule so you aren't waiting until the last minute to apply. Maybe once a week you can take an hour or two and search for scholarships, fill out applications and write essays. Make sure you include any specific deadlines in your schedule so you work on the ones due soonest first.
Don't Introduce Yourself
When writing an essay or a short paragraph for your scholarship, don't waste time introducing yourself. Get right to the point. Not only is your name already on your application, but some organizations like to read the essay blindly without any sort of identifying factors so they'll only focus on merit when judging.
Don't Go Over the Word Limit on Essays
If the essay or any other part of your application has a word limit, try to stick to it as closely as possible. If it's too long, the scholarship judges may not even read it. It might also show that you don't follow directions.
Don't Quote Famous People
One last tip for writing the essay part: Don't quote famous people. It might seem like a good idea to add a beloved or inspiring saying, but the scholarship committee wants to get to know you, not someone who lived centuries ago.
Add a Letter of Recommendation
While you don't want to go overboard with your essay or add unnecessary items, you can include a letter of recommendation from a teacher, boss, tutor, mentor, principal or any other person you've worked with in the past. Give the person time to write a good letter. Then, you can make copies and stick one in each scholarship application.
Avoid Scams
If you're reading the application and it promises something that's too good to be true, it probably is. Maybe it guarantees cash or is vague on the details of which organization is offering the scholarship. Maybe it asks for too much personal information or a hefty fee. Toss that application into the garbage.
Proofread Everything
Last but not least, proofread everything — even your name at the top of the page. Have someone else read it over. Read your essay out loud to make sure it sounds good. Look for typos, misspellings, bad grammar or instances where you misunderstood the directions. Show just how responsible you are and how much you deserve to win that tuition money.
Privacy Policy
Terms of Service
© 2023 Ask Media Group, LLC
Top 10 scholarship essay prompts and how to answer them (with infographic)
Checking each scholarship application's questions and essays can be time-consuming. But what if you could find out what the most common essay topics were–and then reuse those same scholarship essays across multiple applications?
Well, Going Merry can help you do just that. We took a random sample of about 700 scholarship applications on our scholarship platform and categorized the prompts for any essays requiring 250 or more words. Finally, we ran the numbers to find out what the top 10 most common scholarship essay prompts are.
These 10 topics represented a whopping 90% of all scholarship essay prompts. So that means if you had these 10 essays ready to go, you could apply to the vast majority of scholarships with very little additional work, especially when you use Going Merry's auto-filled application forms .
Here's our list of the Top 10 Most Common Scholarship Essay Prompts.
Here's an excerpt of the winning scholarship essay from John Flowers Jr.:
2. How have you contributed to your community?
3. tell us about yourself., 4. tell us about a time you failed and what you learned from it., 5. what are your academic and/or career goals, 6. what impact has sports had on your life.
Want more tips? We have a whole separate post dedicated to answering this scholarship essay prompt. And here's a winning essay on this scholarship topic from Jesús Adrian Arroyo-Ramirez:
Here's an example of a winning scholarship essay from Gabby DeMott in which a student developed a new understanding of herself and others.
Here's a winning going merry scholarship essay from daniel gill on what makes him unique (hint: he brings puppetry and education together with expressive arts):, 10. why do you want to study/pursue [x], download the top 10 scholarship essay prompts, more resources related to writing for college, ready to start writing some of these top scholarship essay prompts, 1. how will this scholarship help you.
You should answer this scholarship essay prompt by explaining how the award money will help you in at least one of the following ways: financially , professionally, and/or academically.
Financially, you can share family hardships or goals on how you plan to use the money to help pay for portions of college – for textbooks, tuition, a laptop, or other school supplies.
Professionally, the scholarship might help you pursue a degree in a field you're interested in. If you're a first-generation student, you can highlight that this would help you pursue both academic and career dreams as the first in your family.
For example, John Flowers Jr., a Going Merry scholarship winner , described in his scholarship essay that the award would help him be able to pay for his books.
"Winning this scholarship will make a difference to me because it will allow me to cover college financial issues that may hold me back from reaching my career. Being less stressed about worrying about college fees will allow me to focus more of my attention in class to earn the credits, and not worry about how I'm going to pay for the class."
Here's an excerpt of the winning scholarship essay from John Flowers Jr. :
My parents were never given a shot at having an education beyond high school. They were never given a shot to show their full potential and make a difference in the world […] Being young and seeing my parents struggle is hard for me. It's challenging seeing the people you love go through a hard time and you can't do anything about it. […] But then I realized I can do something about it. I can get good grades in school. I can take college level courses throughout high school. I can attend a 4-year university and earn my bachelor's degree in Business Entrepreneurship. That was my thought process as a Freshman. Now being a Senior I turned those "I cans" into "I did." I DID get good grades all through school. I DID take college level courses. I will be walking straight out of high school with 17 college credit hours. […] I DID get into a 4-year university; and 4 years from now I want to be able to say I DID earn my bachelor's degree in Business Entrepreneurship. Nothing would make me happier than to be able to take care of my parents the way they have been taking care of my all my life; and nothing would make me better as a person than to be able to say I did this. […] Winning this scholarship will make a difference to me because it will allow me to cover college financial issues that may hold me back from reaching my career. Being less stressed about worrying about college fees will allow me to focus more of my attention in class to earn the credits, and not worry about how I'm going to pay for the class. Even book fees will add up over time due to how many different classes there are. Being able to use this scholarship to pay for books that are required for a certain class will be a big help, especially for a student who has lots of classes that have to be taken.
Need help with scholarships & paying for college?
Get expert 1:1 advice on finding free funding sources to pay for college with Going Merry's FREE Concierge Program. Our experts will work with you one-on-one to help your family unlock more money for your (or your child's) education. A scholarship expert will pick out a customized short list of scholarships based on grades, interests, and other characteristics – all through Going Merry's FREE Concierge program. We'll help you find small local scholarships with less competition and better chances of winning. Click "learn more" and then fill out the form to check your eligibility
This is a common essay prompt for community service scholarships . In this essay, describe your experience in community service, explain how you've given back, or share volunteer opportunities you've participated in. For example, if you've organized a community donation box and taken the donations to a nonprofit organization, share how you got involved in that and how it helped the community.
Two more things to mention–even when they're not explicitly asked:
How have you learned or grown due to your community service? Scholarship committees want to know how this work has contributed to your character.
How do you plan to continue to support your community in the future? Bonus points if your college plans (which they'd be partially funding!) help you further contribute. Sometimes this is easy because your intended career path is service-oriented (for example, if you want to be a nurse, doctor, teacher, or social worker), but other times you may wish to give back on the side (for instance, by doing pro-bono work if you want to be a lawyer).
You have a lot of creative freedom with this scholarship prompt! But don't get too crazy. Generally, this kind of "open-ended" prompt is a bit of a trick. In the end, the scholarship committee still wants to know:
What motivates you to do (study or pursue a career in) what you plan to do? Remember, they're funding your future, so they want to know about your plans and why you're passionate about them.
What kind of (good) characteristics do you have? They're ultimately choosing people to invest in, so they want you to be a good person. Characteristics you might want to show are empathy, service, leadership, perseverance, or determination.
What kind of successes have you had in the past? This is your chance to brag about what you've accomplished so far.
This essay topic is quite similar to writing a college personal statement , except that with this one, you want to more explicitly tie things back to your future plans.
Scholarship providers understand that no student is perfect, and they want to know how you learned from a failure – this can be an academic, professional, or personal failure. Break down how you failed, why you failed, and how it made you better. You can also reveal something you learned from that failure, such as what you would do differently in the future, so you don't run into that situation again, or how that moment changed your life and how you picked yourself up. This is a moment to show how you can learn and persevere.
If the essay is very short (say, 100-300 words), be clear and concise. Explain what you want to study, and then what kind of career you want to lead afterwards. Be sure to save room for 1-2 sentences explaining why you're motivated to pursue that path.
If you have a longer essay (for example, 500-1000 words), take the time to describe what inspired you to pursue certain academic and/or career goals. For example: One of your parents has always owned his or her own business and now you're inspired to be an entrepreneur, to pursue a degree in business. Describe that moment of realization when you decided that would be your career goal. Maybe a conversation with that parent sparked inspiration to pursue that, or maybe it was simply watching them work as you grew up. Looking to the future, how do you plan to pursue that career goal? How will the scholarship award help you pursue it? Tell a story; paint a picture. Get creative with it!
Check out these blog posts for additional information on writing an essay about your academic goals and/or career goals .
This essay prompt is generally for scholarships supporting student-athletes.
So if you played sports throughout high school, share how it's affected your life, You can reflect on experiences with teammates (if it's a team sport), what you learned (or gained) from practices or meets/competitions, any injuries you had to overcome, how you balanced athletics and academics, how it affected your schedule (early-morning wake-ups, anyone?), and time with your coach(es) or sports mentors.
You'll also want to look forwards and not just backwards. How will you take your sports experiences with you, into college and beyond? Maybe there's a direct connection: being on a team inspired you to one day pursue a career in sports and eventually coach. Or the effects can be more indirect: You've learned time management skills that will help you in college, or you've learned teamwork skills that will help you when you begin working.
7. Why do you deserve this scholarship?
Scholarship providers are basically asking, "Why should it be you?" with this scholarship essay prompt. Paint a picture of why you're the most deserving student for this scholarship award.
You'll want to establish at least these two things:
You've proven yourself as high-achieving (in the past). Discuss accomplishments you're proud of or any accolades (honors, awards, or simply verbal compliments) you've received.
You're driven to succeed (in the future). Show that you've got clear future plans and the gusto to make them happen.
In addition to that, a strong essay will show at least one of these additional traits:
You're passionate. If you've got a good story to explain your motivation for your studies or future career plans, now's the time to tell that tale. Here's the moment to wow the scholarship committee with why you care more than anyone else, and why.
You're unique. Scholarship committees love finding someone who's just different and stands out from the rest. If you've had an unusual upbringing or an uncommon interest, lean into that. (For instance, scholarship winner Daniel Gill wrote about his passion for using puppetry to help autistic children — now that's cool and unique!)
You've got a particular financial need . For need-based scholarships, this essay question may in part be asking you why your financial need is greater than other applicants'.
Want more tips? We have a whole separate post dedicated to answering this scholarship essay prompt. And here's a winning essay on this scholarship topic from Jesús Adrian Arroyo-Ramirez :
I always knew I was different than my friends in some way. Growing up, I struggled to speak English while everyone else had little to no problems. I needed extra help in school while my friends coasted by with ease. My friends would hop on planes and travel all around the world while I had to stay at home. At the age of 13 all of my friends started driving while I still couldn't. I built up the courage and asked my mother why I did not have access to the simple liberties everyone else did. My name Is Jesús Adrian Arroyo-Ramirez, and I was illegally brought to this country when I was just six years old. At the time I had no clue that I was breaking any laws, and I did not realize the fact that my life was going to change forever. Growing up with a different citizenship situation than my peers was and still is the biggest challenge I have to face in my life. Looking back there is not a single thing that I would change. Knowing that I had to work harder than everyone else led me to be the person that I am today. I took that fire inside of me, pushed myself, graduated first in my class with a cumulative 4.0 GPA, became a Kansas Scholar, and graduated High School with a semester's worth of college credit. In November of 2016, everything began to look up for me. I received a work permit and a social security card all thanks to the DACA program. I was finally able to get my license, get a job, and most importantly attend college. I plan to continue my success in the classroom and do everything to the best of my ability as I know that under my current circumstances it can all be ripped away from me at any moment. Growing up with my situation has taught me to not take advantage of a single opportunity. There has been continued support around me past and current and I know there are people out there rooting for my success. I will strive to be the first generation in my family to graduate from an American University and I will set a stepping stone for my future family so they will not have to struggle as I did. My citizenship is not a setback, it is a mere obstacle that I will always learn to work around if it means giving my future children a better life, just like my mother did for me.
8. Tell us about a time when you had a belief or idea challenged.
Have you studied abroad? Visited a foreign country on a family trip? Had a thought-provoking discussion with a teacher, religious leader, or friend? Think about an experience or a moment that challenged – or even changed – one of your beliefs or ideas. Explain what your original understanding of the idea was, when that idea was challenged, and how you felt about it afterward. Scholarship providers are interested in seeing reflection and growth, so expanding on every detail, including where you were, who you were with, and what you were feeling, can help tell your story in your essay.
There were only a few minutes to go and our eyes were glued to screen. On the edge of our seats, clutching whoever happened to be next to us, we watched as the referee blew his whistle and the German players took their free kick. The ball was hit with precision and skill; it flew up over the Swedish players, past their goalie, and was caught safely in the back of the opposing team's net. We all jumped up and screamed, a mixture of German and English, of excitement and relief, of pride and anticipation. We stood, enraptured, for the last several minutes of the game as Germany kept its 2-1 lead over Sweden. The horde of us, Germans and Americans alike, hugged and cheered and made our way out onto the balcony, where we chanted "Deutschland! Deutschland! Deutschland!" for the whole village, the whole country, the whole world to hear. Never have I felt so accepted while being an outsider, so proud of a country that isn't even mine, so part of something I didn't really belong to. My German friends didn't care that we were from different countries; they didn't care that we would only be staying for three weeks. They accepted us into their homes and their daily lives, their traditions and their celebrations. In watching that World Cup game, it didn't matter that we were from different places; we were all cheering for the same team. The acceptance I felt in Germany extended beyond that living room. I came to the country on a three week exchange with ten other students from my school. We each stayed with host families and attended the Wildermuth Gymnasium, which was surprisingly accommodating to a gaggle of loud American teenagers. The teachers were friendly and welcoming, the students treated us like ordinary peers, and even the people I interacted with in public were understanding. Before coming to Germany I feared judgment based on my level of the language (which is nowhere near as good as the German students' English) and American politics. It was intimidating to be in a country with limited knowledge of the language and the customs, even though everyone was welcoming. People did ask myself and the other students about the US's political climate, but no one blamed us for it. They recognized that we were outsiders, that the place we came from had flaws, and they accepted us anyway. Since that trip, I've found myself trying to provide that acceptance to people in my own country. For example, I work at a canoe livery and we receive a lot of visitors with limited English. Some of my coworkers will avoid such customers because they don't want to take the time to explain things, to exercise patience with someone who may not understand them. If people had done this to me in Germany, my time there would have been much less enjoyable; in fact, I would have been offended. So now when someone walks up to me at the livery and asks a question in English that isn't perfect, I smile and welcome them. I take my time to make sure they understand, that they can have a good time, and that they feel accepted. It's a small action, but I know firsthand that it can make a big impact, at my place of work and in the world.
9. How are you unique? (Discuss your background, identity, interest, or talent)
Everyone has a trait, a quirk, an activity that makes them unique, whether it's sports, their upbringing, their hobbies, or interests. Go into as much detail as you feel comfortable to answer this scholarship essay prompt.
Share a story about your family culture, how you were raised, moments that shaped you into being who you are today. If sports is your thing, for example, share how playing sports at a young age taught you about teamwork, working with a coach, discipline and structure. If you couldn't play sports due to an injury or a disability, explain how you felt when you learned that you had to find other ways to thrive and how it affected your actions.
Sometimes we think that a topic has been written about so many times that it doesn't matter, but what makes you unique – your story, your history – is your story to tell.
As an Expressive Arts specialist, I use puppet play and the arts (with three to five-year-olds) to teach sharing, identifying and working with feelings, making friends, mindfulness, and asking for what you need in peaceful ways. Additionally, I perform developmentally appropriate puppet shows in classrooms about fairness, valuing difference (including differences in gender expression and skin tone), and peaceful conflict resolution. By teaching diversity, equity, and inclusion through puppetry, I feel that I am making a difference. In this work, I have noticed an unexplained phenomenon. Educational puppetry is particularly effective in helping children with ASD develop social and communication skills. One girl with ASD in my school refused to follow the daily routine until a parrot puppet helped guide her through the transitions. Through puppet play, a boy with impulse control challenges learned to manage his feelings and stop hitting other children. One boy with Autism showed remarkable progress with puppet play. Now in Kindergarten, his ability to communicate and make friends makes his academic success possible. Teachers value this work; it reinforces the social and emotional teaching they practice daily. One teacher told me, "What you do with puppets and our kids is amazing. You need to share this work beyond our preschool." Application Questions and Answers My goal is to support young children with Autism in public school settings develop the social-emotional skills they need for academic and personal success. I aim to accomplish this by creating and implementing evidence-based strategies that use puppets as intervention tools. A Masters and Credential in ECSE, and the Autism Spectrum Graduate Certificate program I will complete, are essential to broadening my impact. The program will provide me with the theoretical foundation, the student teaching experiences, the credentials, and the academic community required to work with children and families in public school settings. For example, as part of the ECSE Program Masters and Credential Roadmap, I am taking the Seminar in Educational Research course. I am learning how to conduct scholarly research, a fundamental skill in creating innovative approaches that work. I am eager to apply the knowledge and skills I learn at SFSU toward helping more children open doors to connection. Additionally, I am learning leadership skills by volunteering for SFSU's Early Childhood Special Education Conference. Most conference attendees are undergraduate students, interested in working with young children at-risk and with disabilities. As Co-Chair of the Presenter Committee, I am recruiting dynamic and engaging speakers who will lead workshops. I am eager to apply all of the knowledge and skills I learn at SFSU toward helping more children open doors to connection. I am at a critical juncture in my path. Helping children who experience social disconnection integrate into their classrooms, is my passion. This scholarship will help me work toward a world where every child has access to education and all children know they belong.
Reflect on what inspires you to want to pursue a certain field of study. If you're interested in studying psychology and pursuing a career as a psychologist, for example, explain how you enjoy understanding how and why people make certain decisions, how you became fascinated by the science behind it.
Another example: Let's say you're interested in pursuing a career in communications. This might seem like a broader category, but you can highlight your love for writing, your ability to pick up on details in and out of school, and presenting this in a way that makes sense to the people around you. Just be careful not to get stuck in broad generalities. For this essay prompt in particular, many applicants will often have the same basic answer as you. So you'll want to use specific anecdotes to make your essay stand out.
Check out these blog posts to continue researching how to answer scholarship essay prompts:
How to write an essay about yourself
Writing about your career goals
How to write the best personal statement
Write a winning scholarship essay about your academic goals
Scholarship essay format and structure
Now that you have a better understanding of how to answer these scholarship essay prompts, it's time to put your knowledge in motion with your scholarship applications. Sign up for a free Going Merry profile where you can upload your scholarship essays. You'll enter your information once – such as your expected graduation year, what you plan to study in college, and your location – and then we'll match you with thousands of scholarships. You can even sort scholarships by competitiveness, location, amount, and deadline!
Scholarships for Students in Pennsylvania for 2021 - November 11, 2020
Counselor Starter Guide: How to Use Going Merry's Scholarship Platform - September 9, 2020
How to write a financial need statement for your scholarship application (with examples!) - August 13, 2020
Ready to find scholarships that are a match for you?
Don't want to sign up?
Get an estimate of how many scholarships you're eligible for, instead. Just answer 7 quick questions. No sign-up required.
FREE TRAINING: How I Secured 6-Figures in Scholarships & Graduated Debt-Free
The Scholarship System
Paying for college begins here
10 Common Scholarship Essay Questions and How to Answer Them
Scholarships & Financial Aid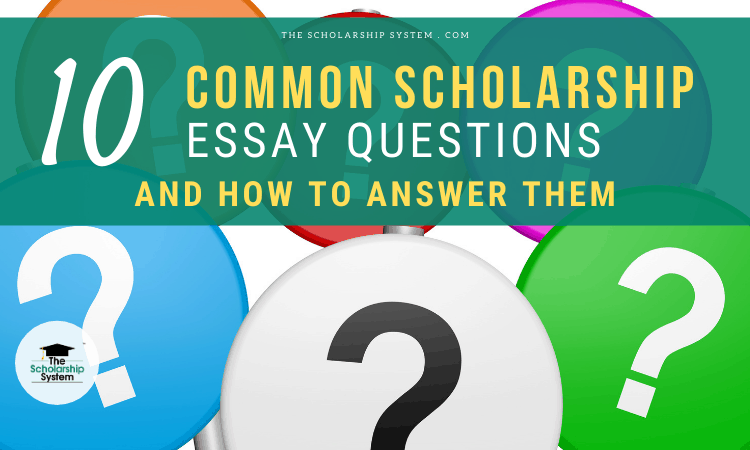 Updated on July 15th, 2022
When your student applies for scholarships, writing the essay often feels like the most challenging part. Luckily, it doesn't have to be. By learning about common scholarship essay questions and how to answer them, your student can be prepared for most of the topics they'll need to address.

Knowing how to answer common scholarship essay questions is only part of the battle. You also have to track down great scholarships to pay for college. If you and your student want to learn more about exciting scholarship opportunities, sign up for our free college scholarship webinar ! Just head to http://thescholarshipsystem.com/freewebinar and reserve your spot today .
If your student wants to get ahead of the curve and write winning scholarship essays , here's a look at ten common scholarship essay questions and how to tackle them.
1.1 1. Tell Us About Yourself
1.2 2. How Will This Scholarship Make a Difference for You?
1.3 3. Can You Tell Us About a Time You Failed? What Did You Learn from That Experience?
1.4 4. Tell Us About a Contribution You've Made to Your Community
1.5 5. What Are Your Academic (or Professional) Goals?
1.6 6. Tell Us About a Time Where You Stepped Up as a Leader
1.7 7. Who Has Been Your Biggest Influence (or Inspiration)?
1.8 8. Why Do You Want to Go to College?
1.9 9. How Are You Planning on Financing Your College Education?
1.10 10. Why Do You Deserve This Scholarship?
2 Using Common Scholarship Essay Questions to Prepare
1. Tell Us About Yourself
This is possibly one of the trickiest college scholarship essays to write, not because it's complicated, but because it's so broad. Students have a lot of freedom with this prompt, so it's easy to become overwhelmed about how to proceed.
Typically, students shouldn't just give an overview of their life stories. Instead, they need to provide the committee with insights about their passions and drives, events that shaped their perspective, and relevant successes or achievements.
It's also wise to be a bit future-focused, discussing not just where they've been but where they hope to go. Students can touch on valuable personality traits along the way, too, as that helps the reader gauge who they are as a person.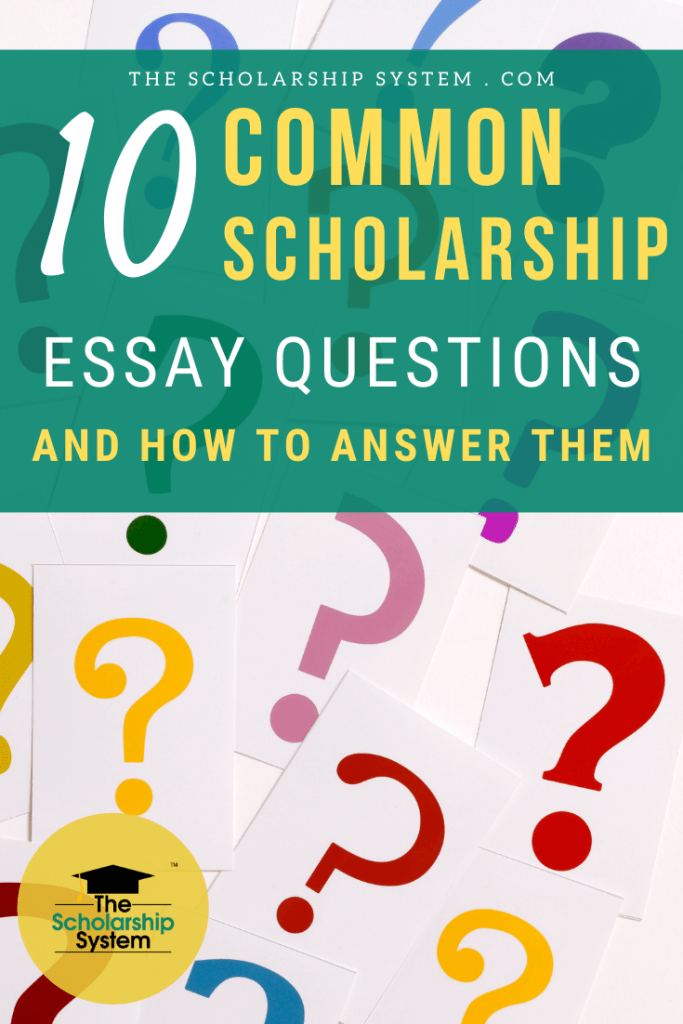 2. How Will This Scholarship Make a Difference for You?
Generally, students have a few options for addressing this question. First, they could showcase how the scholarship helps them overcome a relevant financial hardship. This can include being able to afford tuition, get needed equipment or supplies, or access a program at a college that may otherwise be out of reach.
Second, they could concentrate on how the scholarship will help them achieve their academic or professional goals. For example, your student might want to discuss how the award would allow them to pursue their preferred field.
Students should focus on how the scholarship eliminates roadblocks, though the exact type of obstacle can vary. Additionally, they should discuss what they'll be able to achieve if they receive the award, both in the short- and long-term.
3. Can You Tell Us About a Time You Failed? What Did You Learn from That Experience?
For many students, even figuring out how to start a scholarship essay introduction for this topic is hard, let alone writing the whole thing. It's difficult discussing a failure with others, so many students hold back if they are given this prompt.
However, honesty is the best policy. Additionally, even when talking about a failure, it's possible to keep the essay positive.
Students should start by outlining the scenario and giving an overview of how the failure occurred. The misstep can be academic, personal, or professional, as long as it's clear that something went wrong along the way.
After the overview, it's all about a quick pivot. Students should explain the lessons they learned and what they would do differently if faced with a similar situation again. That helps them demonstrate their self-awareness and growth, along with their ability to persevere.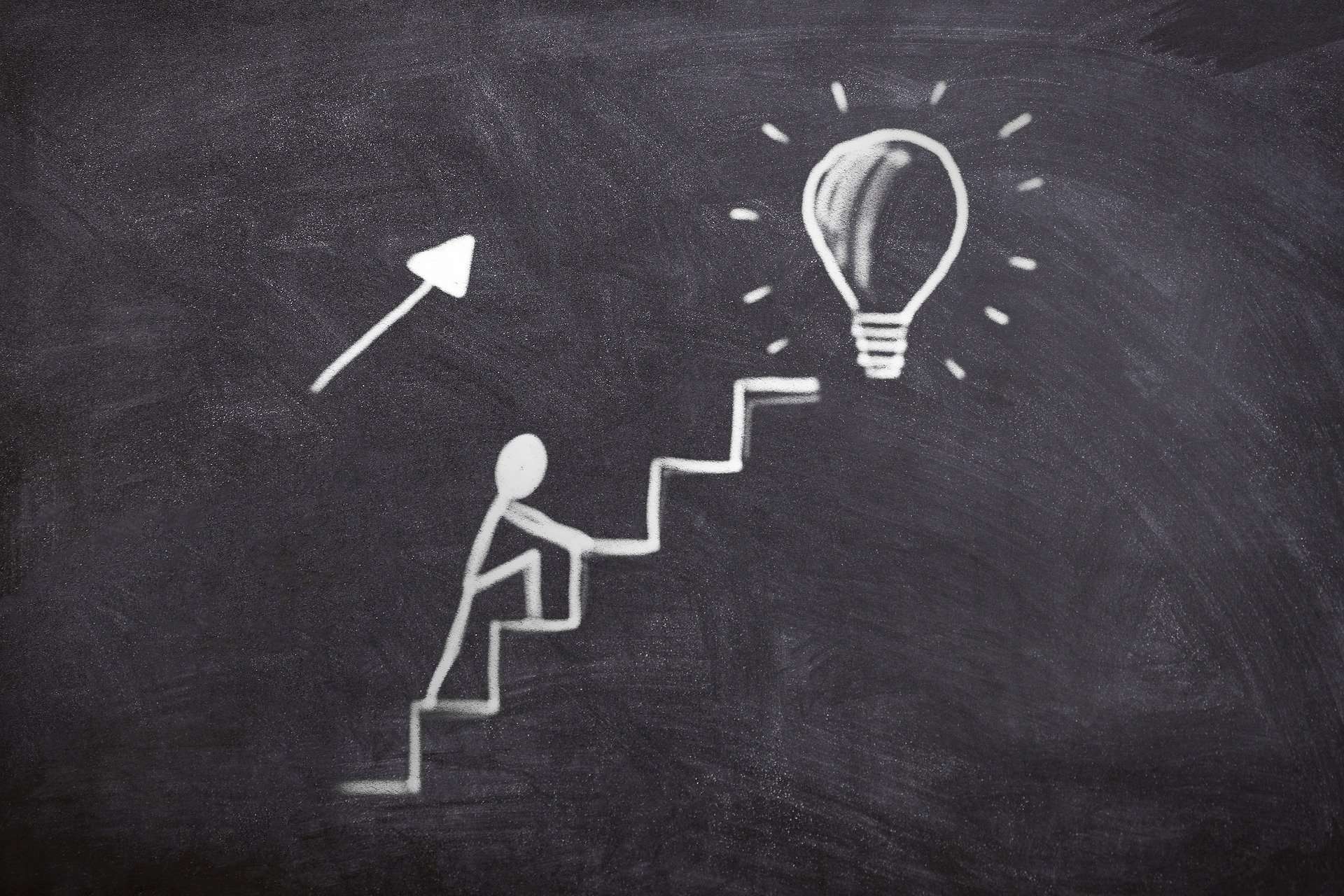 4. Tell Us About a Contribution You've Made to Your Community
This scholarship essay prompt is incredibly common for volunteering scholarships or awards focused on service. Students need to share insights about their community service-oriented activities, as well as the positive impact created by their participation.
Additionally, it's smart for students to spend some time explaining how the experience impacted them. They may also want to touch on any plans they have to continue to remain active in their community, as that can help them stand out.
5. What Are Your Academic (or Professional) Goals?
With this common scholarship essay question, students need to clearly outline what they want to achieve, either academically or professionally, depending on exactly what they are asked. Usually, it's best to start off with the basics. Students should explain what they want to study or the career path they hope to have.
However, they shouldn't stop there. It's also wise to dig a bit deeper, diving into precisely what motivated them to head in this direction. Some students do this by sharing their epiphany moment, while others talk about how it's the culmination of a life-long passion. As long as it paints a great picture, any approach is potentially a winner.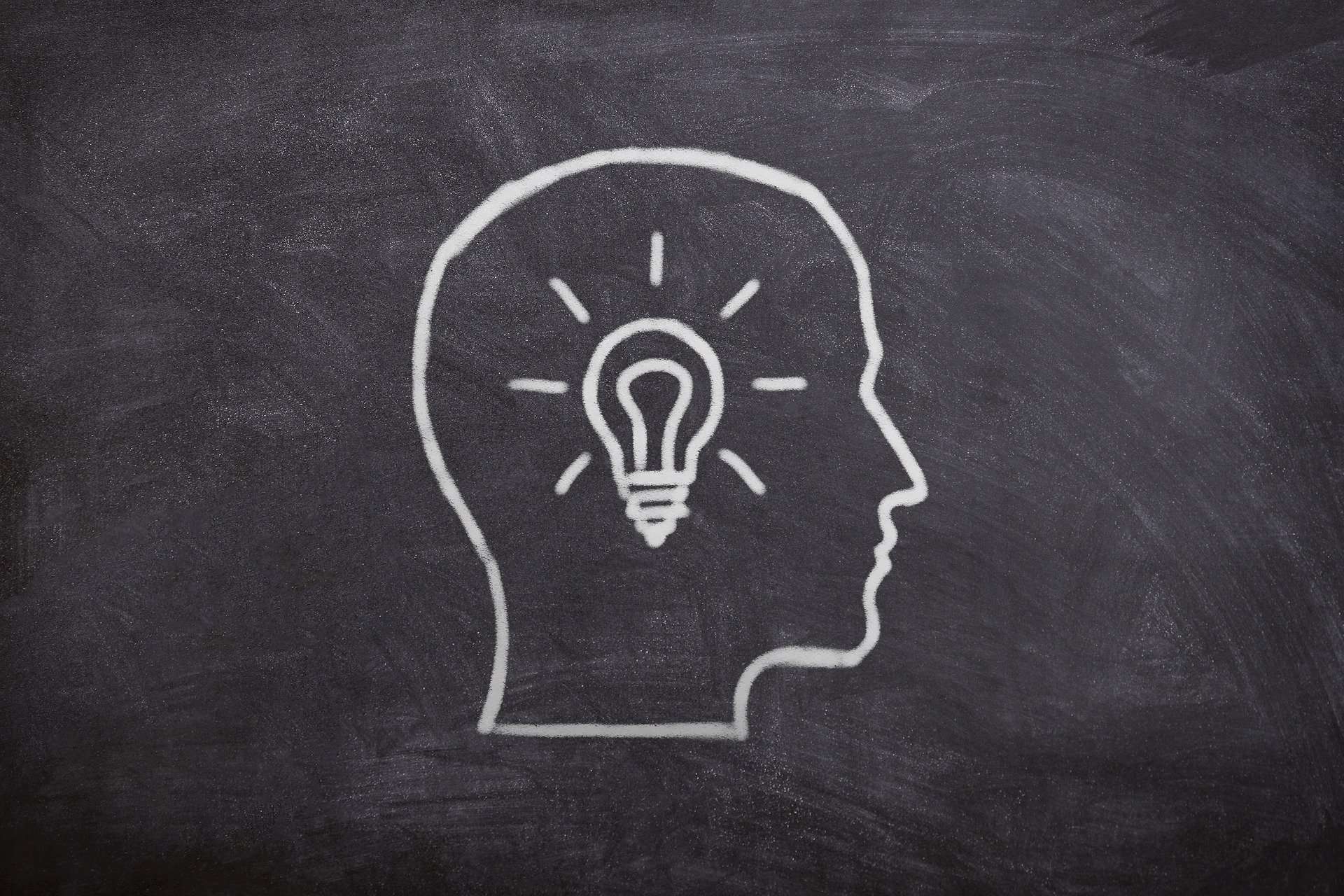 6. Tell Us About a Time Where You Stepped Up as a Leader
Leadership is a hot topic for college scholarship essays. Many committees ask questions like this one to see what applicants bring to the table. Usually, your student needs to provide a clear example of when they took on a leadership role.
There are a lot of options for approaching this. Heading up a school project counts, as well as captaining a sports team. Coordinating volunteer efforts may work, along with a wide variety of work-related activities.
Again, exactly what your student chooses is less important than how they describe it. It's all about sharing a story, ensuring the reader can get a good gauge on what happened and how your student's involvement made a difference.
7. Who Has Been Your Biggest Influence (or Inspiration)?
Many scholarship essay questions want students to talk about their heroes. While it may seem odd to ask students to discuss someone other than themselves, it's actually a great way to learn more about an applicant's passions.
As they describe why the person influenced or inspired them, they incidentally talk about how they are motivated, their priorities, and their values. It also allows the reader to learn more about what shaped your student's goals and aspirations, which can be quite enlightening.
Ideally, students want to be story-oriented. While they can certainly discuss the person's traits and background, the focus should largely be on moments that inspired or influenced their way of thinking. That makes the essay more meaningful.
8. Why Do You Want to Go to College?
For some students, this question is surprisingly tough. Many students saw college as a must from a relatively young age, essentially viewing it as anything as optional. However, students do have choices about how they move forward after high school.
Scholarship committees want to know that heading to college isn't an afterthought or something a student is doing solely because they were pressured in that direction. Ideally, students should discuss personal motivations or goals that made college the right choice for them. That way, their passion can shine through.
9. How Are You Planning on Financing Your College Education?
If a scholarship is focused on financial need, your student may face questions about how they intend to fund their education. This can be a difficult topic, particularly for students who may not be able to afford school without outside support, such as scholarships or grants. It's hard to talk about financial hardship, but this question makes it necessary.
Students should actually start their essay by giving the committee insight into their situation, particularly regarding personal or household circumstances that make affording college difficult. After the overview, students should outline all of their efforts to secure enough funding. That can include everything from applying to scholarships, exploring work-study, getting a part-time job, or anything else.
Often, scholarship committees appreciate it when students are taking every chance to find ways to pay for college. It lets them know that the student is passionate enough to go the extra mile and demonstrates that they aren't afraid of challenges if it means achieving their goals. So, students should touch on everything they are doing to make their college dream possible.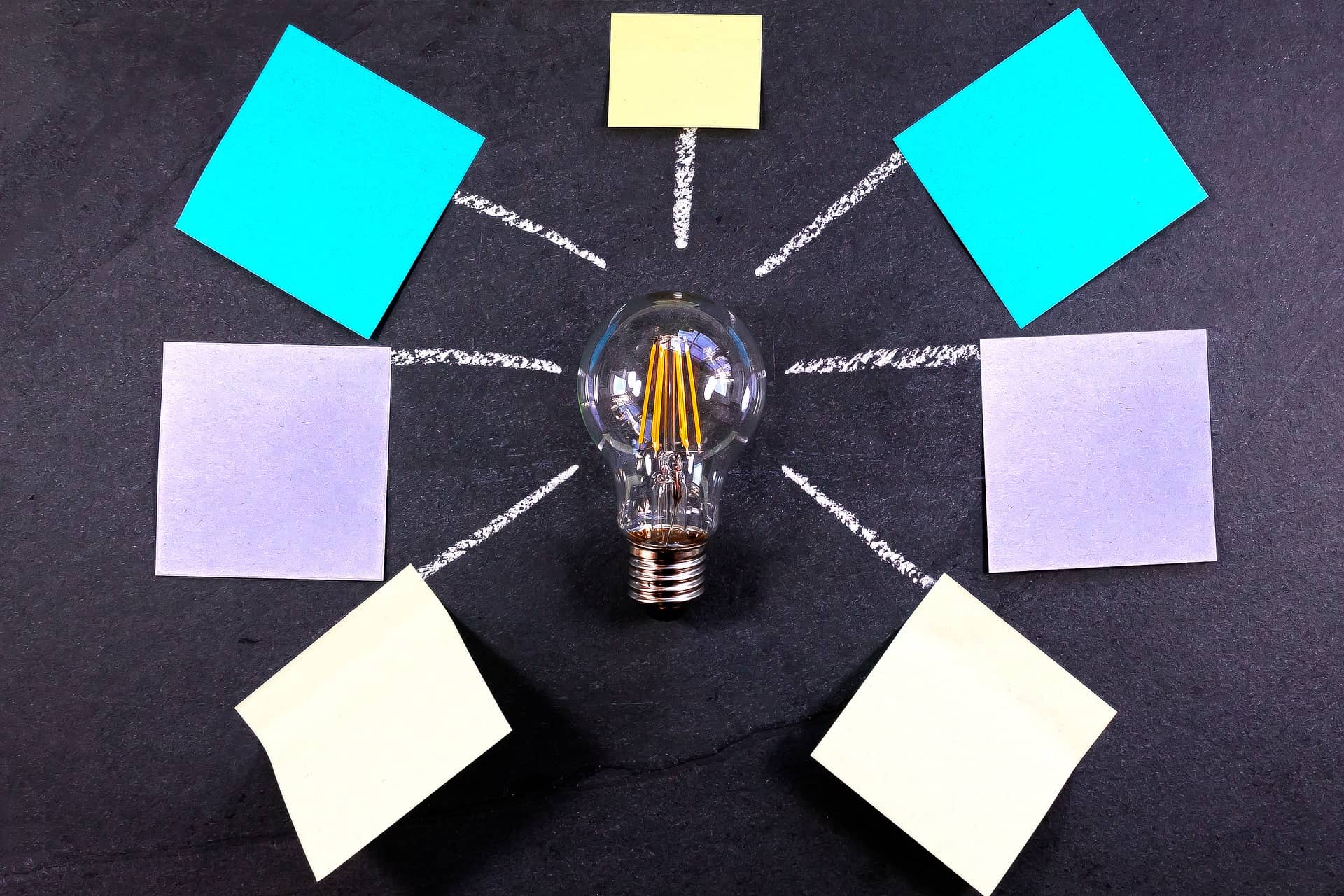 10. Why Do You Deserve This Scholarship?
Writing an essay about why they deserve a scholarship can be hard for any student. However, it's a topic they need to be ready to discuss. This is one of the most common scholarship essay questions around.
Previously, The Scholarship System took a deep dive into how to write an essay on "Why I deserve this scholarship," making that a great resource for any student who wants to prepare. As an overview, it's about showcasing their perspective without coming across as arrogant and discussing achievements (academic or otherwise) that highlight why they are a standout applicant.
Using Common Scholarship Essay Questions to Prepare
Simply knowing what the common scholarship essay questions are usually isn't enough. Instead, students should take extra steps to prepare to write their essays.
First, it's wise to spend a little time brainstorming about the topics. That way, students can develop several ideas that they may want to explore and see if one approach resonates more than another.
Second, checking out some scholarship essay examples that won money is an excellent idea. This helps students learn more about what scholarship committees connect with, as well as more about how to tackle certain topics.
Finally, it's wise to learn more about essay writing techniques. Along with reviewing how to write scholarship essays , it doesn't hurt to research college personal statements , as those can be very similar to scholarship (and college application) essays. Similarly, checking out scholarship essay formats is a smart move. It will help your student figure out how to start a scholarship essay introduction, how to end a scholarship essay, and everything in between.
By doing that additional research, they'll have as much information as possible. And, in the end, that could increase the odds that their essay will be a winner.
Related Videos:
7 College Scholarship Essay Ideas to Win More Funding
How to Reuse Scholarship Essays & Win Over and Over

March 9, 2021 at 6:35 am
Thanks for sharing this nice piece of information i personally believe scholarships are very improtant for every student
Leave a Reply Cancel reply
Your email address will not be published. Required fields are marked *
Save my name, email, and website in this browser for the next time I comment.
Subscribe via email
Popular posts, how to write winning scholarship essays, how to write an amazing scholarship resume, 75 easy ways to save money in college.
Summer Deal! Top-rated Essay Writers Online! Get 50% OFF On Your First Essay Order!
Your 50% Off + Real Help Await!
Skip the Bots, Talk to Us
Have us text you Estimated wait time: about 2 minutes
Have us call you Estimated wait time: about 5 minutes
Chat with support Estimated wait time: about 3 minutes
Email us The current response time is 6 hours
Have us text you
Estimated wait time: about 2 minutes
By clicking "Text me" you agree to our terms and privacy policy .
We will contact you shortly!
Have us call you
Estimated wait time: about 5 minutes
By clicking "Call me" you agree to our terms and privacy policy .
The current response time is 6 hours
Please reach out to us at:
Scholarship Essay Writing
Scholarship Essay Prompts

Most Popular Scholarship Essay Prompts & Questions
12 min read
Published on: May 16, 2023
Last updated on: Jul 20, 2023
People also read
Scholarship Essay - A Complete Writing Guide
Winning Scholarship Essay Examples for Students: Tips Included
Scholarship Essay Format - A Complete Guide
Share this article
Are you dreaming of a scholarship that could help you achieve your academic goals? The good news is that you're not alone, and we're here to make the process a little less intimidating.
Don't know where to start? No worries! We've got you covered with this guide on how to tackle the most common scholarship essay prompts. By the end, you'll be able to confidently share your unique story, stand out from the crowd, and win the scholarship of your dreams.
So, let's dive into the world of scholarship essays and show the judges why you deserve that financial support!
On This Page On This Page -->
Popular Colleges Scholarship Prompts We Cover
In this article, we provide you with the best and most commonly used essay prompts for the following colleges.
College scholarship essay prompts
Robertson scholarship essay prompts
Park scholarship essay prompts
Vanderbilt scholarship essay prompts
Easy scholarship essay prompts
UCLA alumni scholarship essay prompts
Gilman scholarship essay prompts 
Johnson scholarship essay prompts
Feel free to choose any and start writing your scholarship essay or personal statement and show the admission committee why you indeed deserve the financial aid. Make sure to follow the proper  scholarship essay format  when you are answering these questions.
Paper Due? Why Suffer? That's our Job!
Current Scholarship Essay Prompts- 2023
Discuss a current global issue and explain how you would propose a solution to address it.
Describe a personal experience that influenced your decision to pursue a particular field of study.
How have you overcome a significant challenge in your life, and how has it impacted your personal growth?
Share a time when you demonstrated leadership and the impact it had on those around you.
Discuss the importance of diversity and inclusion in today's society and how you have contributed to promoting these values.
Describe your career aspirations and how you plan to achieve them.
Discuss a book, movie, or other piece of media that has had a significant impact on your life and explain why.
Share a time when you had to work with someone with a different perspective or background, and how you navigated those differences.
Discuss a community service project you have participated in and the impact it had on the community.
Explain the importance of financial literacy and how you plan to manage your finances in the future.
List of Best College Scholarship Essay Prompts
Here are the most common scholarship essay question examples that you can find on most college applications in the US.
Tell us about yourself.
How will this scholarship help you?
Where do you see yourself ten years from now?
How will you make a difference in our world?
Describe a volunteer experience?
Why do you need this scholarship?
Describe a challenge you have overcome.
Who do you admire the most?
Why do you deserve this scholarship?
Briefly describe your short- and long-term goals.
What are your academic and future goals?
Tell us about a time when you had failed in something.
What makes you unique?
Does any quality or attribute distinguish you from others?
What are your most important extracurricular activities?
What is your biggest strength and weakness?
What are your greatest accomplishments?
What are your strongest personality traits?
How has your education contributed to who you are today?
What is your most prominent achievement, and how does it relate to your field of study?
Additional Scholarship Essay Prompts
Describe a time when you had to step out of your comfort zone and take a risk. What did you learn from the experience?
How have your experiences with diversity and inclusivity shaped your perspective and goals?
What motivates you to pursue your academic and career goals, and how do you stay focused on them?
Describe a moment when you faced adversity and how you overcame it.
How have your family, cultural background, or community influenced your values and beliefs?
Discuss a book, movie, or event that has impacted your life and explain why.
What is the most significant challenge facing your generation, and what solutions would you propose to address it?
Describe a time when you collaborated with others to achieve a common goal. What did you learn from the experience?
What impact do you hope to make in your chosen field or industry, and how will this scholarship help you achieve that goal?
Describe a mentor or role model who has inspired you and explain why.
General Scholarship Essay Topics
Here are some more random scholarship essay topics that you can choose from
A person who has a major influence on your life
Things you have done outside of the classroom that has demonstrated your skills
Have you struggled for something and succeeded?
What leadership qualities do you have?
Why do you want to be a ___?
How do you define leadership?
Describe the importance of a good teammate?
What do you expect to gain from a college degree?
What does success means to you?
A book that has affected you deeply
The 16 Most Popular Scholarship Questions
We have compiled a list of the 16 most popular scholarship questions and how to effectively address them. Let's take a look!
1. Career How will this scholarship help you achieve your career goals?
When addressing this prompt, discuss your future career aspirations and how the scholarship will support your academic and professional pursuits. Highlight any relevant experiences, skills, or certifications that will contribute to your success.
2. Catch-All Why do you deserve this scholarship?
This prompt allows you to discuss your overall qualifications and achievements that make you a strong candidate for the scholarship. Discuss your academic achievements, extracurricular activities, community service, and future goals.
3. Challenges Discuss a personal or academic challenge you have overcome and how it has shaped you.
When addressing this prompt, be honest and open about a challenge you have faced and how you have overcome it. Highlight any lessons or skills you have gained from overcoming this challenge.
4. Champion Who is a person that has influenced you and why?
When addressing this prompt, discuss a person who has had a significant impact on your life and why. Highlight how their influence has shaped your personal or academic pursuits.
5. Change How will you make a positive impact in your community with the help of this scholarship?
When addressing this prompt, discuss your future community service goals and how the scholarship will support these efforts. Highlight any past community service experiences that demonstrate your commitment to making a positive impact.
6. Character How have your personal values and beliefs influenced your academic pursuits?
When addressing this prompt, discuss your personal values and beliefs and how they have influenced your academic and career goals. Highlight any experiences or achievements that demonstrate your character and commitment to your values.
7. Classroom How will you contribute to the academic community at your future college or university?
When addressing this prompt, discuss how you plan to contribute to the academic community at your future college or university. Highlight any academic or leadership experiences that demonstrate your potential to make a positive impact.
8. College Why have you chosen this particular college or university and how will this scholarship support your academic goals there?
When addressing this prompt, discuss why you have chosen your particular college or university and how the scholarship will support your academic pursuits. Highlight any relevant experiences or goals that align with the college or university's mission or values.
9. Committee Composition What unique perspective do you bring to the scholarship selection committee?
When addressing this prompt, discuss your unique experiences, skills, or background that you believe will contribute to the scholarship selection committee. Highlight any achievements or experiences that demonstrate your potential to make a positive impact.
10. Community How have you contributed to your local community and how will this scholarship support your future community service efforts?
When addressing this prompt, discuss any past community service experiences and how they have made a positive impact. Highlight any future community service goals and how the scholarship will support these efforts.
11. Competition How have you demonstrated your competitive spirit and drive for success?
When addressing this prompt, discuss any academic or extracurricular achievements that demonstrate your competitive spirit and drive for success. Highlight any leadership roles or experiences that demonstrate your potential for future success.
12. Contribution How will you contribute to your field of study through research or other academic pursuits? When addressing this prompt, discuss any research or academic goals you have for your field of study. Highlight any past academic or research experiences that demonstrate your potential to make a positive impact.
13. Control How have you taken control of your academic or personal life and achieved success?
When addressing this prompt, discuss any personal or academic challenges you have faced and how you have taken control of your life to achieve success. Highlight any skills or lessons you have gained from these experiences.
14. Creative How have you used your creativity to solve a problem or make a positive impact?
When addressing this prompt, discuss any experiences or achievements where you have used your creativity to make a positive impact. Highlight any problem-solving skills or unique approaches you have taken to achieve success.
15. Credentials How do your academic credentials and achievements make you a strong candidate for this scholarship?
When addressing this prompt, discuss your academic achievements and credentials that make you a strong candidate for the scholarship. Highlight any honors, awards, or certifications that demonstrate your academic excellence.
16. Culture How have your cultural experiences and background influenced your academic pursuits and goals?
When addressing this prompt, discuss how your cultural experiences and background have shaped your academic pursuits and goals. Highlight any experiences or achievements that demonstrate your unique perspective and potential to make a positive impact in your field of study.
How to Address Scholarship Essay Prompts?
Below you can find some of the most common scholarship questions and tips to answer them. Keep in mind these guidelines while answering the scholarship essay topic of your choice.
Your answers should show that you have a plan for your future and are serious about it. The scholarship committee wants to see that their money is going to someone who has the necessary drive, so don't be shy with what you say.
There's a competition going on - one that you can't afford to lose when your future is at stake. You need to stand out, and the best way to do it is by addressing any weakness with an answer like 'I currently have limited knowledge in this area, but I will be able to make up for my lack of experience through diligent study.' These scholarship committees look for applicants who show potential rather than people who already know everything about what they want from life.
It is very important to show the scholarship committee that you are passionate about your goals and ambitions. This will help them decide who they offer scholarships to, so it makes sense to take this question seriously.
While it is impossible to paint a complete image of your entire life in such a short time, you can give an overview of the information about your life that matters most with this scholarship.
To answer this question, show you have a serious plan for the future through education.
Maintaining a strong GPA throughout college is not enough; scholarship committees want more than just an educated student. They also want someone who will use their degree in ways that correspond with it. You'll have some tough competition when trying to prove yourself as a deserving candidate. So, make sure you are realistic about what types of goals and plans can realistically be achieved by going back to school or taking on another graduate program at one university.
This common scholarship essay question is a perfect way to share your thoughts about the importance of community service.
This prompt allows applicants to discuss what they have learned by doing this work and why more students should participate so that communities everywhere will improve.
Tips for Writing an Effective Scholarship Essay
Here are some key tips to keep in mind when writing your scholarship essay:
Address the Prompt: One of the most important things you can do when writing your scholarship essay is to address the prompt directly. Make sure you understand what the prompt is asking you to write about, and focus your essay on that topic.
Be Concise: Scholarship essays often have strict word limits, so it's important to be concise and to the point. Make sure every sentence in your essay serves a purpose and contributes to your overall argument.
Focus on Personal Experiences: Scholarship committees want to get to know you as a person. Thats why it's important to share personal experiences and stories in your essay. Use specific examples and anecdotes to illustrate your points for the scholarship.
Edit and Proofread: Once you've written your essay, take the time to edit and proofread it carefully. Look for typos, grammatical errors and make sure your essay flows smoothly and is easy to read.
Other Scholarship Questions
Here are some scholarship essay prompts with answers in the form of PDF samples:
Why Do You Deserve This Scholarship?
Describe a Challenge You Have Faced and How You Overcame It
Who Has Been The Biggest Influence in Your Life, and Why?
How Will You Use Your Education to Make a Positive Impact on Society?
Remember, it's not easy to predict every scholarship essay question. But trying out an AI essay generator can give you an advantage in your application
If you're still not sure where to start or if your essay needs some expert help,  CollegeEssay.org  is here for you.
We offer a top-notch essay writing service that can provide you with an impressive high school or college essay. Our service is the best and only option you need for all your scholarship essay needs. 
Contact us today to receive expert guidance on how to succeed and win. Don't hesitate, connect with our scholarship essay writing service now!
Frequently Asked Questions
How long should a scholarship essay be.
Scholarship essays are usually about 500 words or one page long. If you can't find the information about the word or page limit for the essay, it's usually safe to stick to 500 words or one page.
Do scholarship essays need a title?
You can also include a title for your scholarship essay if you want, but this is usually unnecessary.
Is it okay to lie on a scholarship essay?
Scholarships are a great way to save money for college, but lying about your academic achievements could result in serious consequences.
Barbara P (Literature, Marketing)
Barbara is a highly educated and qualified author with a Ph.D. in public health from an Ivy League university. She has spent a significant amount of time working in the medical field, conducting a thorough study on a variety of health issues. Her work has been published in several major publications.
Paper Due? Why Suffer? That's our Job!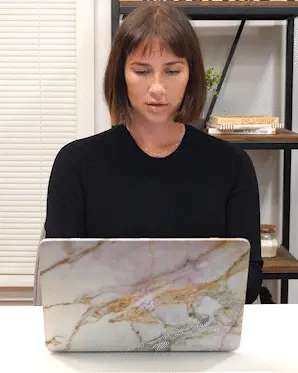 Keep reading
Join our mailing list for discount & offers
Privacy Policy
Cookies Policy
Terms of Use
Refunds & Cancellations
Our Guarantees
Affiliate Program
Referral Program
AI Essay Writer
Disclaimer: Our website content is sometimes created using AI but is reviewed and verified by our experienced team of editors. All client orders are completed by our team of highly qualified human writers. The essays and papers provided by us are not to be used for submission but rather as learning models only.
Subscribed successfully!

Email Address Already Exists!
Please Enter Valid Email!
Search All Scholarships
Easy Scholarships to Apply For
No Essay Scholarships
Scholarships for HS Juniors
Scholarships for HS Seniors
Scholarships for College Students
Scholarships for Grad Students
Scholarships for Women
Scholarships for Black Students
Scholarships
Student Loans
College Admissions
Financial Aid
Scholarship Winners
Top No-Essay Scholarships
Scholarships360 $10,000 "No Essay" Scholarship
Niche $50,000 No Essay Scholarship
$2,000 Sallie Mae Scholarship (open to HS Juniors and above!)
Student-centric advice and objective recommendations
Higher education has never been more confusing or expensive. Our goal is to help you navigate the very big decisions related to higher ed with objective information and expert advice. Each piece of content on the site is original, based on extensive research, and reviewed by multiple editors, including a subject matter expert. This ensures that all of our content is up-to-date, useful, accurate, and thorough.
Our reviews and recommendations are based on extensive research, testing, and feedback. We may receive commission from links on our website, but that doesn't affect our editors' opinions. Our marketing partners don't review, approve or endorse our editorial content. It's accurate to the best of our knowledge when posted. You can find a complete list of our partners here .
Overview of Common Scholarship Essay Prompts
Applying for scholarships can be intimidating, but it's reassuring to remind yourself that many applications share common essay prompts. Once you come up with answers to some of the most common scholarship essay prompts, applying for new scholarships becomes much easier. Our overview of common scholarship essay prompts will help you write your best essays to date.
In the guide below, we offer advice about answering eight of the most popular scholarship essay prompts. When you encounter these questions on your applications, you can refer back to this list for guidance on how to answer the prompts effectively and leave an impression on your reader.
Don't miss: Top writing and essay scholarships
"Tell us about yourself."
This is a very open-ended question, and the most common problem that students face is trying to accomplish too much in their responses. To avoid this pitfall, remember why the scholarship committee is asking the question: they want to get an idea of your passions, your ambitions, and any life events or circumstances that may be relevant to the scholarship you are applying for. 
While it is impossible to give a thorough rundown of your entire life in a short essay, it is much more feasible to give a succinct overview of the information about your life that is relevant to the scholarship. Here are some ideas of what to include in the essay:
Formative experiences that inspired you to pursue your field of study
Values that you hold that align with the values of the scholarship organization
Demographic information
Short-term and long-term goals for the future
"How will this scholarship help you?"
This question is a great opportunity to describe the opportunities that you will be able to take on as a result of receiving the scholarship. Scholarship committees are not only looking for qualified candidates, but also candidates who stand to benefit the most from their assistance. 
EXAMPLE: A scholarship might help a student accept an unpaid internship in a lab this summer rather than working as a lifeguard to save up money to pay for tuition for next year. Or it could allow them to attend their first-choice college rather than a college that was lower on their list but offered a better financial aid package. 
See also: How to write a statement of financial need
"Tell us about a time where you demonstrated leadership."
There is a lot of room to get creative when answering this question. You should tell an anecdote about a time that you demonstrated independent thinking and effective teamwork. This can be in a formal leadership position or an informal one; a creative interpretation of the idea of "leadership" could help your essay stand out. 
The most effective part of this essay will not be the story itself, but rather your reflection on it. Try to communicate your story succinctly to leave adequate space for reflection. Discuss how the values and skills you learned will make you successful in college and beyond.
It can be helpful to tell your story to a friend or family member, and ask them what values or characteristics they think it demonstrates. They might be able to identify characteristics about you that you hadn't even noticed.
Read more: How to start a scholarship essay (with examples)
"Tell us about a time that you failed and what you learned from it."
This question allows you to show an advanced sense of self-awareness, as well as an ability to learn from your mistakes and adapt to a situation. As a general rule, try to avoid any failures that are overly personal or speak poorly to your character. 
EXAMPLE: You could write about failing to meet a project deadline at school or at your job. This incident could teach you about the importance of scheduling your time and to seek out help from your teacher or supervisor when you need it. This response depicts a failure that many people face, but puts you ahead of the crowd by showing that you learned a skill that will be very useful in a college environment.
"Where do you see yourself in five years?"
With this question, the scholarship committee wants to know about your ambitions that extend past your college career. In your essay, you should apply your educational goals towards some specific career and personal goals. This question will help persuade the scholarship committee that you will go on to be a success story for their organization. 
You can also use this prompt to showcase your understanding of the path to achieve your goals. After laying out your ambitions, you should provide an explanation of how you envision yourself reaching them, to show that you have researched your goals and are confident in your choice to pursue the degree you are pursuing.
Read more: What's the best scholarship essay format?
"Tell us about a contribution you've made to your community."
This question is a great opportunity to demonstrate the impact you've had and hope to have on the people around you. Your contribution may have been formal or informal; you can write about anything you've done in your community that has affected others. This could be volunteering with a local nonprofit, working in a student organization at your high school, or even a creative project that you shared with the public. 
Remember, the main reason why a scholarship committee cares about what you've done in your past is how it forecasts what you'll do with your future. After you have described your contribution, make sure to reflect on it and describe how it relates to the contributions you hope to make in the future.
"How are you planning on paying for your education?"
When answering this prompt, you should show that you have a thorough plan to finance your college education. This demonstrates a sense of responsibility and shows that you have a feasible plan to finance your education should you receive the scholarship. 
You can outline all of your revenue streams, but emphasize the ones that you have taken the lead on. Make sure to include:
College savings accounts
Jobs that you have worked to save up for college
Other financial planning such as research about different types of loans
Mention that there is still a gap between your funding and the amount you are being asked to pay, to show the importance of the scholarship to you
"What are your academic and professional goals?"
This is a similar question to "Where will you be in 5 years?" An effective answer will provide an overview of your future goals and how you plan on getting there. You can also circle back and emphasize how this scholarship would help you to achieve those goals. It's also a good idea to relate these goals to your values; discuss personal experiences that led you to set these goals. 
Key Takeaways
Because so many scholarships use very similar prompts, you should save and compile your responses so you can adapt them for future prompts
Most prompts will ask you questions about yourself, so you should become as comfortable as possible with writing essays about yourself
While some applications may ask you the same questions, you should keep in mind that it can be worth changing some of the language to address the values of a specific scholarship organization
Remember to have a well-researched financial plan as well, as that may be something you are asked about and you should be prepared to answer
Start your scholarship search
Vetted scholarships custom-matched to your profile
Access exclusive scholarships only available to Scholarships360 members
Frequently asked questions about common scholarship essay prompts
What are most scholarship essays about, what should you avoid in a scholarship essay, what is the structure of a scholarship essay, scholarships360 recommended.
Top 33 Easy Scholarships to Apply for in November 2023
Top 1,886 Scholarships for College Students in November 2023
Top 1,065 Scholarships for High School Seniors in November 2023
Trending now.
See how many scholarships you're eligible for!
Take our brief 5 question quiz to find out!
No sign-up required.
The 16 Most Popular Scholarship Essay and Application Questions
by Gabrielle McCormick | Nov 17, 2018 | Applying for Scholarships , Finding Scholarships , Scholarship Essays | 0 comments
Believe it or not, scholarship committees generally ask the same types of questions and have similar applications.
That's right! The scholarships you find are going to fit into specific themes which you must be able to identify in order to save your family time, frustration, stress, and most importantly – money.
The 16 themes below are designed for you to use as a reference until you can spot them on your own. Also, make sure you check out our Scholarship Fast Track videos , specifically the Application Accelerators Module , that outlines these scholarship essay themes and questions even more!
The Top 16 Scholarship Essay Themes
Committee Composition
Competition
Contribution
Credentials
I've provided a definition as well as common scholarship question examples for each theme.
[info-box type="success"] Real Talk: These questions are not made-up and, in fact, come from actual scholarship applications that are open to students at all levels. I hope that they serve you well in preparing for your upcoming applications. [/info-box]
Common Scholarship Questions and Essay Prompts
Scholarship essay theme: career.
The career theme is pretty self-explanatory. The committee wants to know any and everything relating to you or your student's career goals.
Common Scholarship Questions:
What do you want to do after you graduate from college?
Why did you select this career?
How will you change the field/industry?
Where do you see yourself 10 years from now?
Scholarship Essay Theme: Catch-All
This is a student's life summary or autobiography which usually includes information about the past, present, and future. Some committees refer to it as a personal statement or brief bio. (Warning: Not all personal statements will be looking for a life summary. Make sure you read the application carefully.)
Please write a short autobiography including information about your family, work experience, community involvement, hobbies, spare time activities, and what you hope to do in the future.
Please include a short summary or personal statement describing your accomplishments and goals.
List any honors and awards you've received.
List your extra-curricular activities.
Scholarship Essay Theme: Challenges
Everyone loves a good underdog story. An essay theme that focuses on Challenges asks the student to identify a time when they were down or faced conflict. The committee wants to hear how instead of giving up, you rose to the occasion or at least learned what was necessary to achieve success.
Write a short essay that describes areas in your life where you demonstrated leadership and overcame obstacles either through your school, social, or family life.
What's the most difficult challenge you've ever faced? How did you handle it?
Scholarship Essay Theme: Champion
Why you? Out of all the available applicants, why should you or your student earn the scholarship?
Why do you need this scholarship?
Please list any additional comments you believe would be helpful in the committee's decision.
In 100 words or less, tell why you would like to receive the XYZ scholarship.
Scholarship Essay Theme: Change
This is one I'm starting to see more and more of in the scholarship world. Committees are interested in the opinions, thoughts, and ideas of applicants. With topics like legislation, population control, and the environment, committees want to see analytical and critical thinking skills.
What do you think we should do about gun control in this country?
How would you handle texting and driving?
Create an innovative solution to reduce waste.
Scholarship Essay Theme: Character
As Defined by Merriam-Webster , "Character is the way someone thinks, feels, and behaves ." Essentially, it's what makes you who you are.
Describe a time in your life that has shaped who you are as a person.
This is what I believe in…
How do you define success?
What traits do you possess that will enhance your education or future career?
Scholarship Essay Theme: Classroom
Academics, teaching methods, assignments, and anything that pertains to student learning fall under this category.
How has technology impacted student learning?
If you could design a college curriculum, what would it be?
Do you believe that standardized testing has helped or hindered student learning?
Scholarship Essay Theme: College
This is one of the most common scholarship essay themes. The premise: Why do you want to go to college?
You'll often see this theme attached to others as an additional question or a required component of the application.
Why do you want to go to college?
What do you expect to gain from earning a college degree?
What are your educational goals?
Is this helping you? Are you beginning to see how this can save you a lot of time? If so, let me know in the comments below, Tweet Me @ScholarshipTalk, or just share the following message and I'll know you see the benefits of organizing your scholarships based on themes. ?
[clickToTweet tweet="Organizing my scholarships based on the 16 core essay themes has saved me time! #OwnYourDegree" quote="Organizing my scholarships based on the 16 core essay themes has saved me time!"]
Scholarship Essay Theme: Committee Composition
I'm sure you've seen some of the eccentric scholarships out there that challenge you to write about your favorite ice cream, talk about using their product, or design a logo for their company. These scholarships tend to be unique or inspired by the sponsoring organization.
Create a greeting card and be featured in our upcoming holiday card collection.
Design a mascot for our company.
Write an essay about how lights and fixtures could impact your mood.
Develop an innovative video to end smoking.
Scholarship Essay Theme: Community
This is also a popular scholarship theme. Instead of looking at a student's GPA, test scores, or major, the community essay theme focuses on community service, community initiatives, and community improvement.
Describe a meaningful volunteer experience?
Make thank-you cards for military service members.
Share a project you developed to change your community.
Scholarship Essay Theme: Competition
A common theme for athletes, band members, dancers, or those involved in groups/organizations is the Competition scholarship essay. It highlights participation and its associated benefits.
What does it mean to be a good student on the field, in the classroom, and in the community?
Define what it means to be a good teammate?
Describe a moment of sportsmanship.
Scholarship Essay Theme: Contribution
Again, this is another scholarship essay theme that you may see added to another scholarship question or application. The committee wants to know about you or your student's contribution to society at various levels.
How will you make a difference in our world?
How have you made a difference in your community?
What do you think our country should do to foster unity?
Scholarship Essay Theme: Control
Control , i.e. leadership, oftentimes stands alone as a scholarship theme because of the many questions that can be asked. From being a leader to follower and everything in between, the committee is seeking answers regarding group interaction, the organization of people, or participation within a group setting.
What does leadership mean to you?
Explain a family, social or school situation, in which your leadership made the difference. What was accomplished?
Scholarship Essay Theme: Creative
I'm starting to see a rise in Creativ e scholarship essays as well. You may notice some similarities with the Committee Composition theme because these scholarships are usually committee-driven and created.
The committee will provide a question, but give you freedom in depicting or representing the theme or category they've selected.
Write a short story of 2,000 words or less.
Create a video of 2-minutes or less to encourage young people to stop texting and driving.
Submit a photograph depicting the word "family".
Scholarship Essay Theme: Credentials
As defined by Merriam-Webster , "Credentials are a qualification, achievement, personal quality, or aspect of a person's background, typically when used to indicate that they are suitable for something."
These scholarships will require specific credentials to apply or may use the credential within application questions.
To apply for this scholarship, you must be a female student majoring in a male-dominated industry. Please tell us why you selected this career?
Applicants must be a member of the LGBTQI community. Describe a volunteering activity you conducted for your community.
Students must be a dependent of an active military member or veteran. Why do you need this scholarship?
Students applying for this scholarship must be undergraduate students entering their first semester. What study habits do you think are imperative to freshmen student success?
Scholarship Essay Theme: Culture
Cultures can be comprised of many different components. From college communities to hometown traditions, the Culture theme is based on the defining characteristics of a student's environment.
Tell the committee why you decided to attend college out-of-state?
What does your university's tradition and pride represent?
Submit a piece of artwork that captures your town.
[info-box type="alert"]Do you want a downloadable version of these themes and questions for your notes? Click here for a FREE copy . [/info-box]
Save a Ton of Time by Using These Themes
Scholarship applications may have one or several themes present. Focus on identifying your possible scholarship themes.
Labeling scholarships by themes and working on them at the same time allows the student to divide and conquer. If your family can get good at identifying themes, you'll immediately save hours of time on applications .
As I start to see new themes emerge, I'll be sure to add them to the list. For now, this should keep you pretty busy as you continue to find and apply for scholarships.
How can we help?
Stay connected .
Free Webinar
COVID-19 and Scholarships
The scholarship process is being influened by COVID-19.
Make sure your family is prepared and protected. Register today.
Scholarship Topics
Access additional information resources and tools, speak with a scholarship coach schedule a session, join our private community facebook group, need tech take advantage of your si dell discount.
Click Here to Speak with a Dedicated Dell Account Manager!
Popular Blog Posts
Financial Aid
20 Important Questions for Financial Aid
Scholarship Planning
How Many Scholarships Should You Be Applying For?
Scholarship Scams
How to Spot and Avoid the Most Common Scholarship Scams
Winning Essay Tips
Why the Scholarship Committee Hated Your Essay
Increase Your Chances
JOIN SCHOLARSHIP EDGE
Step-by-Step Help from a Scholarship Winner
Winning tools, templates, and examples, get help when you're stuck from a scholarship coach.
Enjoying this blog post?
Then you'll love our newsletter! Subscribe to Scholarship Informer Weekly for exclusive content and updates.
You're Subscribed!
Main navigation
2D Visual Arts
3D Visual Arts
Art History
Film Studies
Frequently Asked Questions about the Graphic Design Program
Second Year
Language Studies
Multimedia Design - Animation Option
Multimedia Design
Music Technology Lab and Classroom
Music Technology Links and External Resources
Music Ensembles
Music Juries
Music Scholarships
Music Theory Assessment
Student Showcase
Other Arts & Communications Transfer
Speech and Communication Studies
Request information
Business Assistant
Business Management
Front Office Support Specialist
General Business Transfer
Project Management
Computer Network Operations
Cybersecurity
General Computer Science Transfer
Software Development
Culinary and Baking Program Application
Allied Health
Dental Assisting - Application Information
Dental Assisting - Essential Skills and Abilities
Dental Assisting - FAQ
Dental Assisting - Financial Assistance Information
Dental Assisting - Programs Prerequisites
External Links
Dental Hygiene - Application Information
Dental Hygiene Articulation, Employment, and Professional Links
Dental Hygiene Essential Skills and Abilities
Dental Hygiene FAQ
Dental Hygiene Faculty
Dental Hygiene Testing Information
Advanced EMT
EMT Intermediate
Paramedicine Application Information
Environmental Services Aide
Fitness and Lifestyle Specialist
Health Education, Health Promotion, Public Health Transfer options
Admissions and Application
Licensed Practical Nursing Application Information
Licensed Practical Nursing Program of Study
LMT Pre-Licensing Classes
Licensed Massage Therapist Resources & Continuing Education
Massage Therapy Student Resources
Medical Assistant Application Information
Medical Assistant CEU Opportunities
Medical Assistant Frequently Asked Questions
Medical Assistant Program Essential Functions
Medical Assisting AAMA Information
Medical Receptionist
LPN to RN Bridge Application Information
Nursing Assistant CNA 2 Acute Care
Nursing Assistant FAQ
Pharmacy Technician
2022-2023 PTA Student Financial Fact Sheet
Articulation, Employment & Professional Links
PTA Clinical Education Resources
PTA Distance Learning Sites
Physical Therapist Assistant - Essential Abilities
Physical Therapist Assistant Application Information
Program of Study
Support the PTA Program
Pre-Professional Health Professions
Articulation, Employment and Professional Links
Cooperative Education
Nursing Integrative Practicum Program
Nursing Application Information
Frequently Asked Questions
Nursing Integrative Practicum Program - Evaluation Process
Integrative Practicum Program - Accident and Injury Procedures
Nursing Integrative Practicum Program - Guidelines for Student Progression
Integrative Practicum Program - Frequently Asked Questions
Nursing Integrative Practicum Program - Scheduling Guidelines
Nursing Integrative Practicum Program - Unsatisfactory Student Behaviors and Progress
Nursing Integrative Practicum Program - What to expect
Nursing Integrative Practicum Program Comparison of Critical Thinking Processes of Novice & Expert Nurses
Nursing Integrative Practicum Program Establishing an Effective CTA to Student Relationship
Nursing Integrative Practicum Program Guidelines for Calling Faculty
Nursing Integrative Practicum Program Situations Requiring Clinical Teaching Associate (CTA) Supervision
Nursing Integrative Practicum Program Student, Faculty and Clinical Teaching Associate Roles and Responsibilities
Nursing Integrative Practicum Programs - Forms
Nursing Integrative Practicum Program Clinical Teaching Associate (CTA) Information
Automotive Technology
Aviation Maintenance Technician
Aviation Professional Pilot
CNC Machining and Inspection
Commercial Unmanned Aircraft Systems
Construction Technology
Construction Trades - General Apprenticeship
Diesel Technology
Electrician Apprenticeship Technologies
Fabrication and Welding Technology
HVAC Technicians & Installers
Industrial Mechanics and Maintenance Technology Apprenticeship
Inside Electricians
Limited Energy Technicians
Limited Maintenance Electricians
Manufacturing Plant Electricians
Millwrights
Sheet Metal Workers
Anatomy, Physiology, Microbiology
Earth and Environmental Science
Energy Management - Building Controls
What is Engineering?
Why start your engineering education at Lane?
Other Science Transfer
Sustainability Coordinator
Wildland Fire Management
Anthropology
Criminal Justice
Early Childhood Education Application Information
Educational Assistant
Ethnic Studies
Geographic Information Science
Human Services
Other Social Science Transfer
Political Science
Computer Labs and Equipment Checkout
Media Arts Advisory Committee
Media Arts Equipment Check Out Policy
Dance Performance Opportunities
Music Individual Lessons Instructors
PA Resource Center
Performance Arts Facilities
Performance Hall
Recording Studio
Visual Arts Department
Aviation Academy
Support the Advanced Technology Center
Business Department
CIT Computer Lab
ALS Computer Resources
ALS Effective Learning Courses
ALS English as a Second Language Courses
ALS Writing Courses
Reading Instruction
College Preparation
Course Descriptions
GED Preparation
Locations & Schedule
Looking for Work
Para hablantes de español
Student Support
Contact Health Professions
Health Professions Program Applications
Messages for Health Professions Students
Nursing Programs
Standards of Conduct in the Use of Social Media for Health Professions
Chinuk Wawa History, Information, and Course Objectives
Support Chinuk Wawa
Sigma Chi Eta Honor Society
Writing and Literature Department
ALEKS Placement Process
Course Resources
Engineering by Term Chart
Math Course Sequence
Math Pathways
Math Placement Information
Math Placement Measures
Math by Term Chart
More Review Materials
Longhouse Project
Rowe Love Herbarium
Science by Term Chart
CARE at Lane & Community Resources
Career Pathways Certificates and Short Term Education Options
Career Pathways Coaching
Career Technical Programs
ICAP at Lane
Pathways to Opportunity
STEP at Lane for SNAP Recipients
Culinary and Baking Advisory Committee
Advisory Committee
Social Science
Admissions and Registration
Pre-Apprenticeship Opportunities
ESL Attendance Policy
Fees and Charges
Support ESL
Daytime Program Intensive ESL
Evening Program Community ESL
Admission to the Honors Program
Experiential Learning
Faculty Profiles & Leadership Team
Frequently Asked Questions for Faculty and Staff
Honors Advising
Honors Student Application
Recommended Honors Course Attributes
Staff Curriculum
Staff Proposals
What is Honors
Arrival Information
Heath Insurance Requirements
Online Placement Test Instructions
Placement Testing Information
Students With Children
Tips for a Successful Visa Interview
Agent Application Form
Alumni and Family
Concurrent Enrollment at the UO
Concurrent Enrollment with University of Oregon FAQ
International Student Emergency Funds
Success Program
Vacation and Leave Request Form
Faculty and Staff Resources
Forms and Resources
I-20 Information
International Student Employment
SEVIS Academic Standards
Social Security Number (SSN)
Tax Information for International Students
Travel Outside of the USA
Understanding F-1 Status
ESL Program Guidelines
International ESL Course Descriptions
Part Time Students ESL
Transitioning from IESL
International Giving
Become an International Peer Mentor
Meet Your Mentors
Meet the Team
Campus Visit Request Form
Cost of Attendance
International Short Term and Gap Year Studies
International Student Testimonials
Lane Representatives In Your Country
Lease Information
Life in Eugene
Proof of English Proficiency
SACM Sponsored Students
Transfer Majors (2+2)
Requirements
Part Time Advising
Student Chat On-line
Employer Info - Coordinator's Role
Employer Information
Find Your Co-op Coordinator
International Cooperative Internships
Service Learning Internships
Start Your Co-op Internship Experience Now!
Distance Education Course Modalities
Getting Started as an Online Student
Learning Online
Moodle - How to access your classes
Online & Distance Learning FAQ
Out-of-State Academic Student Complaint Procedure
Professional Licensure Disclosure
Test Proctoring
Where to Get Help
Academic Calendar 2023-2024
Academic Calendar 2024-2025
Fall 2023 Classes by Subject
Spring 2023 Classes by Subject
Summer 2023 Classes by Subject
Winter 2024 Classes by Subject
Final Exam Schedule
Frequently Asked Questions about Registration
Half-Term Courses
Registration instructions
Schedule Changes and Grading Important Dates
Types of Degrees & Certificates
Additional information for under 18 Students
Continuing Education Student
Early College Admissions
English as a Second Language
GED and College Prep
First Time in College Students
Readmission
Steps to Enroll for Co-op Internship Only Students
Steps to Enroll for ESL Students Becoming Credit Students
Steps to Enroll for International Students
Steps to Enroll for non-degree students
Students with Prior College Experience
Take a Tour
Dual Enrollment Information
Advanced Placement, International Baccalaureate and CLEP Information
Submitting a Transcript to Lane
Net Price Calculator
1098T Instructions for Student
Collection Accounts Information
Credit Policy and Titan Store Charging Process
Financial Responsibility Agreements
Sponsored Accounts
Credit Fees and Expenses
Credit Tuition
Noncredit Fees and Expenses
Payment Due Date Information
No Show Drop
Refund Dispute
Refund Request Information and Form
Third Party Payment Authorization Directions
College Account Payment Plans
Consumer Information
Federal Work Study
Financial Aid Forms
Request A Tax Transcript
SAP Calculator
Satisfactory Academic Progress
Step 1: File Your FAFSA
Step 2: Watch Your Email
Step 3: Get Paid
Step 4: Maintain Your Eligibility
Oregon Promise
Diversity Scholarship Information
ESL Scholarships
Featured Monthly Scholarships
International Student Scholarships
LCC Foundation Scholarships
Research Questionnaire
Scholarship Search Sites
Scholarships and Financial Aid
Strategies and Tips to be a Strong Applicant
Job Posting Search Sites
Job Search Resources and Guides
Learn and Earn Technology Student worker program
VA Education Benefits Certification Information - Chapter 1606: Veterans Education Benefits - Selected Reserve
VA Education Benefits Certification Information - Chapter 1607: Reserve Educational Assistance Program (REAP)
VA Education Benefits Certification Information - Chapter 30: Montgomery Veterans Benefits - Active Duty
VA Education Benefits Certification Information - Chapter 31: VA Vocational Rehabilitation
VA Education Benefits Certification Information - Chapter 33: (Post 9/11 Veterans Benefits)
VA Education Benefits Certification Information - Chapter 35: Dependents Educational Assistance (DEA)
VA Education Benefits Certification Information - State of Oregon Educational Aid
Important VA Links
Rules and Regulation Information
VA Education Benefits Certification - Local and Regional Veterans Service Agencies
VA Education Benefits Certification - Tuition Waiver for Involuntarily Activated ARNG & Reserve Members
VA Education Benefits Certification Information - Direct Deposit set up-change
Advising Library
Connect with Advising
Find your advisor
General Documents
Career Counseling
Community Counseling Resources
Personal Counseling
Instructional Testing Services
CLEP Testing Information
GED Información de Pruebas
GED Testing Schedule
LearningExpress Test Preparation
Pearson Vue Testing
Placement Options - Getting Started at Lane
Scantron Testing Information
Spanish and French Waiver Placement Information
Virtual Remote Testing
Academic and Tutoring Services
Early Outreach and Referral Program
Navigate Student - Schedule Appointments
Career Assessments
Career Information Resources
About Child and Family Education
Accreditation and Ratings
Child Care Access at Lane Grant (CCAMPIS)
Enrollment Information
Food Program and Menus
Lane Child and Family Center Newsletters
Parent Testimonials
Program Philosophy & Curriculum
Schedule Sample
Free Tax Help
Peer Mentors
Rainy Day Food Pantry
Student Legal Services
The Clothing Stash
Health Clinic Forms
Health Clinic Staff
Health Related Policies
Immunizations and Titers
STI testing
Education for Students
Training for Employees
Addiction Program
Community Supports
Information for Faculty and Staff
MHWC Supports
The Zen Den
Tips for Stress Management
Virtual Supports
ADA and 504 Compliance Committee
ADA and 504 Compliance
Accommodations for GED Exam
Alternate Format Faculty Guidelines
Application Process
CAR Presentations
Campus Accessibility
Campus Resources
Community and State Resources
Crisis Resources
Event and Conference Accessibility
Faculty Newsletters
Financial Aid, Grants and Scholarships
Information for Parents and Advocates
Placement Testing
Transition Planning for High School Students with Disabilities
Computer Labs
Maxwell Student Veteran Center
Success to Academic Readiness (STAR)
Forms, Help and Tutoring
Student Stories
TRiO and TRiO STEM Application
Domestic Violence Resources
Request information about the GEC
LGBTQ Resources
African American Student Program Coordinator
Asian Pacific American Student Program Coordinator Office
Chicano Latino Student Program Coordinator Office
Native American Student Program Coordinator
SHeD - Student Help Desk
Accelerated Programs
Global Business Pathway in Rennes, France
Global Graphic Design Pathway in Dunedin, New Zealand
Global Tourism and Business Pathways in Sippy Downs, Australia
Global U.K. Transfer Pathways in Carmarthen, Wales or York, England
Oregon Transfer Days
Reverse Transfer program
Resource Fair
Fitness Education Center
Recreational Sports
Lane Titans Athletics
Asian Pacific Islander Student Union (APISU)
Black Student Union
Center for Student Engagement
Council of Clubs
Learning Garden Club
Native American Student Association - Annual Lane Pow Wow
Gender & Sexuality Alliance
Hallmarks, Scholarships, and Resources
New Vendor Information
Renaissance Room
Lane SGA Budget
Structure and Function
New Student Welcome
Student Life and Leadership Development Forms
Summer In France
LCC Bus Pass
LCC Distinguished Alumni Award
Art Gallery
Performing Arts at Lane
Denali Magazine
Career Technical Education Advisory Committees
Career and Technical Education (CTE) Teacher Licensure Prep Courses
Articulation Meeting Registration Form
College Now Advising
College Now Appeal Process
College Now and Financial Aid
Courses by high school
Hands on Career Day
Steps to College Now Credit
Students and Families
Continuing Education
African American Rites of Passage Academy
Asian and Pacific Islander American Rites of Passage (APIAROP) Youth Leadership
Bridge of the Gods Leadership Summit
Puertas Abiertas-Paso al Futuro Summer Leadership Academy
Senior Programming
Tuition Free Course Request Form
HS Student Resources
RTEC 101 Information Request
Reserve your RTEC 101 Spot
Sponsoring Students
Senior Credit Tuition Waiver
Specialized Support Services
Prior Commencement Videos
Automotive Camp
Diesel Camp
Welding Camp
Speaker Series
Trades Expo & Community Day
Live College Events
OHP Information
Schedule an Appointment
Facilities User Acknowledgement
Reservation Information
Reservation Request Form
About the Senior Companion Program
Request a Senior Companion Sites
Child Care Providers
Complaint Policy
Finding Quality Child Care
Newsletters
Oregon Rules for Exclusion
Parent Resources
Register for Provider Trainings
QCC Accelerator
Quality Care Connections Español
Quality Indicators
School Age and Youth Development
Special Programs for Providers
2008 Bond Archive
Bond Oversight Committee
Design & Construction Schedule
Health Professions Building
Industry and Trades Education Center
Open Request for Proposals
Cultural Competency Professional Development
Diversity Plan
Equity and Inclusion Observances Calendar
Lane's Equity Lens - Guiding Questions
Lane's Equity Lens - Stakeholder Groups
Workshop Calendar
Facilities Master Plan
Guided Pathways
Innovations of the Year
2022-2025 Strategic Plan
Institutional Effectiveness Commission Agendas and Minutes
Institutional Effectiveness Commission
Planning and Institutional Effectiveness Report Template
Reports & Resources
Resource Allocation and Budget Development
Strategic Priorities
Annual Reports
Board of Trustees
Find the LCC Foundation
Distinguished Alumni Awardees
Lane Community College Retirees' Association
Bernice Ingalls Staton - 1913-2005
Bob Bury, Founder - Euphoria Chocolate Company
Clive Wanstall, Chef
Glenna Clemens, 1945-2005
Niles and MaryAnn Hanson
Rich Truett, President & CEO - Bi-Mart Corporation
Scholarship Recipient Events
The Celebration
The President's Circle
Check Request Form
Apply for an LCC Foundation Scholarship
Foundation Scholarship Ambassadors
Fund a Scholarship
I applied for a scholarship. What happens next?
LCC Foundation Scholarship Confirmation Form
LCC Foundation Scholarship Exception Request
LCC Foundation Scholarships Offered
Limited GED Specific Scholarship Information
Preview the Scholarship Essay Questions
Guidelines For Requesting Disbursements From Foundation Accounts
LCC Employee Giving Campaign - Give 5!
Black Minds Matter Student Assistance Fund
Cash, Check, Credit Card and Payroll Deduction
Gift Fees FAQ
In-Kind Donation Form and Instructions
Non-cash Gifts
Planned Giving
Stocks and Securities
Volunteer Scholarship Reader Opportunity
Board of Education
President Search
Facilities Council - Meetings
Student Affairs Council - Meetings and Work Plan
Technology Council - Meetings
Finance Council - Meetings
Learning Council - Meetings
Budget Development Subcommittee
College Council - Meetings
Faculty Council
Infrastructure Council - Meetings
New Members Orientation
Student Success Council - Meetings
Council Membership
Diversity Council - Meetings and Work Plan
Governance System Manual
Operations Manual
Organizational Chart
Gender Identity Safety
Application for Sustainability Course Status
Bee Campus Certification
Bike Lane Program Checkout Form
Commitments
Sustainability and Learning Committee
Green Building
Green Office Application
Green Office Program
Lane's Green Revolving Fund
Metrics and Data
Sustainable Practices - Energy
Sustainable Practices - Food
Sustainable Practices - Water
Sustainable Purchasing Practices
Cottage Grove Center
Main Campus
Admission and Classes
Florence Advisory Committee
Florence Continuing Education
Florence GED and ABSE
Meet the Dean
Parking and Transportation
Want to get in touch with Lane?
Our Success Stories
Vision, Mission, Values
Policies and Procedures (COPPS)
Active Shooter
Employee Safety Information
Ergonomic Information
Other Emergencies
Cierre debido al clima: Preguntas y Repuestas
Budget Committee Current FY
14-15 Budget Development
15-16 Budget Development
16-17 Budget Development
17-18-budget-development
18-19 Budget Development
19-20 Budget Development
20-21 Budget Development
21-22 Budget Development
22-23 Budget Development
23-24 Budget Development
Budget Documents and Development
Budget Links and Resources
Five-Year General Fund Forecast Model
Glossary of Terms
Accounts Payable
Audits-Financial Reports
Grant Accounting
CARES Act Reporting
Academic Procedures and Definitions
Application for Degree
Changing Grading Options
Enrollment Services Forms
General Education Substitution and Waiver Petition
Grade Information
How do I declare or change my degree choice or program of study?
Interpret your transcript
Official Enrollment Verification
Ordering Transcripts
Student Information Release Disclaimer
Variable Credit Classes
myGraduationPlan
Student Issues: Problem Solving Tips & Resources for Faculty
Cadet Program
Campus Community Emergency Response Team
Clery Compliance Information
Crime Prevention Programs and Activities
Domestic Violence
Kaylee's Law Provisions
Lost and Found
Sexual Assault Awareness and Prevention
Special Services Teams
The Citation Process & Hearings Calendar
Training and Information Videos
Discrimination Complaint Process
Employee Directory
Affordable Care Act Information
Classified Benefits
Contracted Faculty Benefits
Employee Benefits - Domestic Partner Benefits
Employee Benefits - Part-Time Faculty
Employee Benefits - Part-Time Hourly
Form 1095-C Information
Health Savings Account
Management Benefits
Open Enrollment
Part-time Faculty Benefits
Resource Center for New Employees
Section 125
Voluntary Retirement Accounts
Leave of Absence Information
Public Employees Retirement System (PERS)
Retirement Education
View our Intranet website
Affirmative Action Cultural Compentency - Common Skills
Affirmative Action LCC Complaint Procedures
Affirmative Action Plan
Affirmative Action Resources
Employment at Lane
Employment Information and Resources
Answers will be limited to 170 words for each question. Each essay is a unique question and answers should not be repeated. 
What are your specific educational plans and career goals and why?  What inspires you to achieve them?
Explain how you have helped your family or made your community a better place to live. Please provide specific examples.
Describe a personal accomplishment and the strengths and skills you used to achieve it.
Describe a significant change or experience that has occurred in your life. How did you respond and what did you learn about yourself from that experience?
Tell us about your paid work history. What jobs have you held in the past five years and how many hours did you work at each job? What were your main responsibilities? List any special accomplishments or recognition.
Besides working and attending classes, what activities are you involved with? Is there a special passion you have for these activities? Summarize time spent on each activity. Highlight leadership roles, special accomplishments or recognition received.
Each student comes to Lane Community College with a unique history, educational goal, and dreams for the future. What would it mean to you to be offered one of our LCC Foundation scholarships?
Free Essays
Essay Typer
Grammar Checker
Plagiarism Checker
Citation Generator
Scholarship Essay Writing
Scholarship Essay Prompts
Scholarship Essay Prompts Recommended By Experts
Published on: Apr 11, 2020
Last updated on: Jan 19, 2023
On This Page On This Page
A scholarship essay is an essential part of a college application, and it is the golden chance for students to show their skills. Scholarships are awarded in different fields to students of varied backgrounds.
Some scholarships require an essay and are judged only on the merit of the writing submitted. Therefore, you need to know how to write one to persuade the scholarship committee and show that you are the right candidate for their college.
For this purpose, students need great scholarship essay prompts. So, they can easily create a well-written scholarship application.
In this blog post, you get some excellent scholarship essay prompts that you can use for your essay.
Scholarship Essay Prompts 2021
The scholarship essay is a great opportunity for students to show the admission officers who they are other than their grades and test scores. Most of the scholarship programs ask students to write an essay. Therefore, you will have to submit the 300 – 600 words essay on an interesting prompt.
Paper Due? Why Suffer? That's our Job
Below, you find some common scholarship essay prompts; pick the one you can easily write about.
Describe your special accomplishment or skill that differentiates you from other students?
Why are you a suitable applicant to receive this scholarship?
Why do you want to get admission to this college?
What are your long-term and short-term goals?
Have you ever participated in any extracurricular activities?
If you ever are given a chance to change the school/college. What changes would you make?
Why did you pursue this career?
What are the awards and honors that you have received in your academic life?
What is the most difficult challenge you've faced? How did you overcome it?
How has your favorite book positively influenced your life?
Describe a time you demonstrated leadership?
What are your dreams of the future?
College Scholarship Essay Prompts
Getting admission into a dream college is difficult and daunting, especially when you figure out how to pay the college fee. The main source of paying the college fee is through scholarships and grants.
Therefore, you should create a winning scholarship essay. Also, for a well-written essay, you need an excellent prompt.
Below is a list that gives you an idea of the easy scholarship essay prompts and popular essay questions colleges use.
What was the failure you experienced?
What was the most difficult time of your life, and how did it change your perspective on life?
Why does education matter to you?
Where do you see yourself ten years from now?
If you design a college curriculum, what would it be?
What is your greatest personal achievement?
What is the most challenging aspect for you to attend college?
Why do you choose this field of study, and what is your study plan?
When you pick the prompt, first read the admission committee guidelines and then choose the best one.
How to Answer Scholarship Essay Prompts
When the students apply for the scholarship, writing an essay is the most challenging task. However, choosing the right scholarship essay prompt is also very difficult.
We gathered some prompts that will save your time in the topic selection phase. Here, you will know how to answer them in a meaningful way.
Share your Story
Students have a lot to say about this prompt, but you have to be honest. The admission committee knows about you apart from your academic grades. However, don't write about your life stories and events in the scholarship essay.
When you answer this prompt, you have to tell about your personality, passion, or experience that you find unique and meaningful.
Also, avoid writing irrelevant details about yourself, and choose something that the admission officers did not find in the rest of your application.
How Will This Scholarship be Helpful for You?
It is one of the most common scholarship essay prompts. To answer this question, you should explain how the award money will help you in your academic or career life.
You can also write about your family's hardships and how you use the money to afford college expenses such as textbooks, laptops, and other college supplies.
What is your Biggest Strength?
Be specific and honest when you state the answer to this question. Keep in mind that the admission officers receive hundreds of applications, so ensure that your answers set you above other candidates. You have to prove that you are the right candidate for getting the scholarship and indeed deserve financial aid.
What is the Book you Like the Most?
When you answer this prompt, don't write a book report. Also, don't summarize the entire book story and its main details. You just have to describe some main elements:
What's your favorite book about you?
Why did you enjoy reading this book?
How does it become personal to you?
Describe a Person you Admire
It is a very important scholarship essay prompt in which you don't write about famous personalities. However, you should focus on yourself and choose someone who has changed you or your perspective about the world.
Tell About a Contribution to your Community
To answer this question, you need to describe your experience in community service. You need to share what you have learned and plan to contribute to the community in the future.
Also, you should write about the community service-oriented activities and how the experience has a positive impact on your personality.
What are your Academic and Career Goals?
When you answer this question, keep it short and concise. You have to explain what you want to achieve in your academic or career life.
For this type of prompt, you have to dig deeper and paint a great picture in front of the admission officers. Provide the best possible answer and show that you are the perfect candidate for getting the scholarship.
Tough Essay Due? Hire Tough Writers!
Scholarship Essay Prompt Example
Here is a sample that gives you an idea of how to answer the scholarship writing prompt.
Scholarship Essay Topics
In a scholarship essay, the admission committee generally asks questions about your achievements, skills, and career goals.
Below are some topics that you can use for the scholarship essay and show the admission officers who you are.
Tell us about yourself.
Who has your biggest inspiration?
What should be the responsibility of a person towards his society?
What leadership qualities make you a better person?
What are your future plans?
What are the most important issues that you faced in your career life?
A chance at a whole new world of possibilities.
How being a nurse has changed my perceptions of the world.
Why does education matter to your community?
What captivates you?
Therefore, pick the best scholarship essay topic according to your interest and academic level.
The hardest part of writing a scholarship essay is finding the great essay prompt for many high school and college students. So, you don't need to worry about this; simply consult FreeEssayWriter.net .
Our essay writer will guide you in selecting scholarship essay ideas, and you will easily win the scholarship.
So, place your order now and get professional writing help for your scholarship essay and personal statement.
Caleb S. (Marketing, Literature)
Caleb S. has been providing writing services for over five years and has a Masters degree from Oxford University. He is an expert in his craft and takes great pride in helping students achieve their academic goals. Caleb is a dedicated professional who always puts his clients first.
People also read
Scholarship Essay Format - Detailed Guidelines & Examples
How To Write A Winning Scholarship Essay
15+ Outstanding Scholarship Essay Examples for Your Help
Share this article
Keep reading
Useful Links
If you have any queries please write to us
Join our mailing list
Please note that some of the content on our website is generated using AI and it is thoroughly reviewed and verified by our team of experienced editors. The essays and papers we provide are intended for learning purposes only and should not be submitted as original work.
© All Rights Reserved 2023
all major debit / credit cards
©2022 - All rights reserved
Contact Us | Privacy Policy | Terms & Conditions
I have read privacy policy and agree to the terms .
Forgot Password?
We'll research, write, and deliver a full-pro essay FREE to you under these easy terms:
We'll provide 100% original research and writing to any new customer placing their initial order.
This is offer is available to new customers, one time only.
Your essay will be plagiarism-free, written by a seasoned writing professional.
Essay limited to 500 words (two pages). Additional pages at standard rates.
Policy changes upon written notice at the discretion of company.
Your first essay is FREE with a minimal admin fee of $20 that guarantees the security and prompt delivery of your order. Why an administrative fee?
To give you a 100% guaranteed Turnitin zero-plagiarism report.
To assure your total confidentiality and privacy behind our bullet-proof security firewall (which costs us a ton of money!).
To buy coffee for the amazing writer working on your essay (happy writers are better writers).
To make it possible to deliver QUALITY ESSAYS FOR FREE.
Original Price: $0
Offer 2 Pages Free: $0
Admin Fee: $20
Thank you for your order!
One of our agent will contact you shortly., if you have any other requirements or changes, please notify us immediately, as we are now working to deliver great writing that exceeds your expectations hard at work..