8 Effective Strategies to Write Argumentative Essays
In a bustling university town, there lived a student named Alex. Popular for creativity and wit, one challenge seemed insurmountable for Alex– the dreaded argumentative essay!
One gloomy afternoon, as the rain tapped against the window pane, Alex sat at his cluttered desk, staring at a blank document on the computer screen. The assignment loomed large: a 350-600-word argumentative essay on a topic of their choice . With a sigh, he decided to seek help of mentor, Professor Mitchell, who was known for his passion for writing.
Entering Professor Mitchell's office was like stepping into a treasure of knowledge. Bookshelves lined every wall, faint aroma of old manuscripts in the air and sticky notes over the wall. Alex took a deep breath and knocked on his door.
"Ah, Alex," Professor Mitchell greeted with a warm smile. "What brings you here today?"
Alex confessed his struggles with the argumentative essay. After hearing his concerns, Professor Mitchell said, "Ah, the argumentative essay! Don't worry, Let's take a look at it together." As he guided Alex to the corner shelf, Alex asked,
Table of Contents
"What is an Argumentative Essay?"
The professor replied, "An argumentative essay is a type of academic writing that presents a clear argument or a firm position on a contentious issue. Unlike other forms of essays, such as descriptive or narrative essays, these essays require you to take a stance, present evidence, and convince your audience of the validity of your viewpoint with supporting evidence. A well-crafted argumentative essay relies on concrete facts and supporting evidence rather than merely expressing the author's personal opinions . Furthermore, these essays demand comprehensive research on the chosen topic and typically follows a structured format consisting of three primary sections: an introductory paragraph, three body paragraphs, and a concluding paragraph."
He continued, "Argumentative essays are written in a wide range of subject areas, reflecting their applicability across disciplines. They are written in different subject areas like literature and philosophy, history, science and technology, political science, psychology, economics and so on.
Alex asked,
"When is an Argumentative Essay Written?"
The professor answered, "Argumentative essays are often assigned in academic settings, but they can also be written for various other purposes, such as editorials, opinion pieces, or blog posts. Some situations to write argumentative essays include:
1. Academic assignments
In school or college, teachers may assign argumentative essays as part of coursework. It help students to develop critical thinking and persuasive writing skills .
2. Debates and discussions
Argumentative essays can serve as the basis for debates or discussions in academic or competitive settings. Moreover, they provide a structured way to present and defend your viewpoint.
3. Opinion pieces
Newspapers, magazines, and online publications often feature opinion pieces that present an argument on a current issue or topic to influence public opinion.
4. Policy proposals
In government and policy-related fields, argumentative essays are used to propose and defend specific policy changes or solutions to societal problems.
5. Persuasive speeches
Before delivering a persuasive speech, it's common to prepare an argumentative essay as a foundation for your presentation.
Regardless of the context, an argumentative essay should present a clear thesis statement , provide evidence and reasoning to support your position, address counterarguments, and conclude with a compelling summary of your main points. The goal is to persuade readers or listeners to accept your viewpoint or at least consider it seriously."
Handing over a book, the professor continued, "Take a look on the elements or structure of an argumentative essay."
Elements of an Argumentative Essay
An argumentative essay comprises five essential components:
Claim in argumentative writing is the central argument or viewpoint that the writer aims to establish and defend throughout the essay. A claim must assert your position on an issue and must be arguable. It can guide the entire argument.
2. Evidence
Evidence must consist of factual information, data, examples, or expert opinions that support the claim. Also, it lends credibility by strengthening the writer's position.
3. Counterarguments
Presenting a counterclaim demonstrates fairness and awareness of alternative perspectives.
4. Rebuttal
After presenting the counterclaim, the writer refutes it by offering counterarguments or providing evidence that weakens the opposing viewpoint. It shows that the writer has considered multiple perspectives and is prepared to defend their position.
The format of an argumentative essay typically follows the structure to ensure clarity and effectiveness in presenting an argument.
How to Write An Argumentative Essay
Here's a step-by-step guide on how to write an argumentative essay:
1. Introduction
Begin with a compelling sentence or question to grab the reader's attention.
Provide context for the issue, including relevant facts, statistics, or historical background.
Provide a concise thesis statement to present your position on the topic.
2. Body Paragraphs (usually three or more)
Start each paragraph with a clear and focused topic sentence that relates to your thesis statement.
Furthermore, provide evidence and explain the facts, statistics, examples, expert opinions, and quotations from credible sources that supports your thesis.
Use transition sentences to smoothly move from one point to the next.
3. Counterargument and Rebuttal
Acknowledge opposing viewpoints or potential objections to your argument.
Also, address these counterarguments with evidence and explain why they do not weaken your position.
4. Conclusion
Restate your thesis statement and summarize the key points you've made in the body of the essay.
Leave the reader with a final thought, call to action, or broader implication related to the topic.
5. Citations and References
Properly cite all the sources you use in your essay using a consistent citation style.
Also, include a bibliography or works cited at the end of your essay.
6. Formatting and Style
Follow any specific formatting guidelines provided by your instructor or institution.
Use a professional and academic tone in your writing and edit your essay to avoid content, spelling and grammar mistakes .
Remember that the specific requirements for formatting an argumentative essay may vary depending on your instructor's guidelines or the citation style you're using (e.g., APA, MLA, Chicago). Always check the assignment instructions or style guide for any additional requirements or variations in formatting.
Prof. Mitchell continued, "An argumentative essay can adopt various approaches when dealing with opposing perspectives. It may offer a balanced presentation of both sides, providing equal weight to each, or it may advocate more strongly for one side while still acknowledging the existence of opposing views." As Alex listened carefully to the Professor's thoughts, his eyes fell on a page with examples of argumentative essay.
Example of an Argumentative Essay
Alex picked the book and read the example. It helped him to understand the concept. Furthermore, he could now connect better to the elements and steps of the essay which Prof. Mitchell had mentioned earlier. Aren't you keen to know how an argumentative essay should be like? Here is an example of a well-crafted argumentative essay , which was read by Alex. After Alex finished reading the example, the professor turned the page and continued, "Check this page to know the importance of writing an argumentative essay in developing skills of an individual."
Importance of an Argumentative Essay
After understanding the benefits, Alex was convinced by the ability of the argumentative essays in advocating one's beliefs and favor the author's position. Alex asked,
"How are argumentative essays different from the other types?"
Prof. Mitchell answered, "Argumentative essays differ from other types of essays primarily in their purpose, structure, and approach in presenting information. Unlike expository essays, argumentative essays persuade the reader to adopt a particular point of view or take a specific action on a controversial issue. Furthermore, they differ from descriptive essays by not focusing vividly on describing a topic. Also, they are less engaging through storytelling as compared to the narrative essays.
Alex said, "Given the direct and persuasive nature of argumentative essays, can you suggest some strategies to write an effective argumentative essay?
Turning the pages of the book, Prof. Mitchell replied, "Sure! You can check this infographic to get some tips for writing an argumentative essay."
Effective Strategies to Write an Argumentative Essay
As days turned into weeks, Alex diligently worked on his essay. He researched, gathered evidence, and refined his thesis. It was a long and challenging journey, filled with countless drafts and revisions.
Finally, the day arrived when Alex submitted their essay. As he clicked the "Submit" button, a sense of accomplishment washed over him. He realized that the argumentative essay, while challenging, had improved his critical thinking and transformed him into a more confident writer. Furthermore, Alex received feedback from his professor, a mix of praise and constructive criticism. It was a humbling experience, a reminder that every journey has its obstacles and opportunities for growth.
Frequently Asked Questions
An argumentative essay can be written as follows- 1. Choose a Topic 2. Research and Collect Evidences 3. Develop a Clear Thesis Statement 4. Outline Your Essay- Introduction, Body Paragraphs and Conclusion 5. Revise and Edit 6. Format and Cite Sources 7. Final Review
One must choose a clear, concise and specific statement as a claim. It must be debatable and establish your position. Avoid using ambiguous or unclear while making a claim. To strengthen your claim, address potential counterarguments or opposing viewpoints. Additionally, use persuasive language and rhetoric to make your claim more compelling
Starting an argument essay effectively is crucial to engage your readers and establish the context for your argument. Here's how you can start an argument essay are: 1. Begin With an Engaging Hook 2. Provide Background Information 3. Present Your Thesis Statement 4. Briefly Outline Your Main 5. Establish Your Credibility
The key features of an argumentative essay are: 1. Clear and Specific Thesis Statement 2. Credible Evidence 3. Counterarguments 4. Structured Body Paragraph 5. Logical Flow 6. Use of Persuasive Techniques 7. Formal Language
An argumentative essay typically consists of the following main parts or sections: 1. Introduction 2. Body Paragraphs 3. Counterargument and Rebuttal 4. Conclusion 5. References (if applicable)
The main purpose of an argumentative essay is to persuade the reader to accept or agree with a particular viewpoint or position on a controversial or debatable topic. In other words, the primary goal of an argumentative essay is to convince the audience that the author's argument or thesis statement is valid, logical, and well-supported by evidence and reasoning.
Rate this article Cancel Reply
Your email address will not be published.
Enago Academy's Most Popular
Concept Papers in Research: Deciphering the blueprint of brilliance
Concept papers hold significant importance as a precursor to a full-fledged research proposal in academia…
Language & Grammar
Reporting Research
Language as a Bridge, Not a Barrier: ESL researchers' path to successful research and publishing
The landscape of academic research has witnessed a remarkable shift in recent years with the…
Disclosing the Use of Generative AI: Best practices for authors in manuscript preparation
The rapid proliferation of generative and other AI-based tools in research writing has ignited an…
Setting Rationale in Research: Cracking the code for excelling at research
Knowledge and curiosity lays the foundation of scientific progress. The quest for knowledge has always…
How to Design Effective Research Questionnaires for Robust Findings
As a staple in data collection, questionnaires help uncover robust and reliable findings that can…
Language as a Bridge, Not a Barrier: ESL researchers' path to successful…
Punctuate With Precision: Learn how to correctly use the em dash and en dash
The Power of Transition Words: How they connect and clarify your academic writing
Sign-up to read more
Subscribe for free to get unrestricted access to all our resources on research writing and academic publishing including:
2000+ blog articles
50+ Webinars
10+ Expert podcasts
50+ Infographics
10+ Checklists
Research Guides
We hate spam too. We promise to protect your privacy and never spam you.
I am looking for Editing/ Proofreading services for my manuscript Tentative date of next journal submission:
What support would you need for successful conference participation?
Purdue Online Writing Lab Purdue OWL® College of Liberal Arts
Argumentative Essays

Welcome to the Purdue OWL
This page is brought to you by the OWL at Purdue University. When printing this page, you must include the entire legal notice.
Copyright ©1995-2018 by The Writing Lab & The OWL at Purdue and Purdue University. All rights reserved. This material may not be published, reproduced, broadcast, rewritten, or redistributed without permission. Use of this site constitutes acceptance of our terms and conditions of fair use.
The Modes of Discourse—Exposition, Description, Narration, Argumentation (EDNA)—are common paper assignments you may encounter in your writing classes. Although these genres have been criticized by some composition scholars, the Purdue OWL recognizes the wide spread use of these approaches and students' need to understand and produce them.
What is an argumentative essay?
The argumentative essay is a genre of writing that requires the student to investigate a topic; collect, generate, and evaluate evidence; and establish a position on the topic in a concise manner.
Please note : Some confusion may occur between the argumentative essay and the expository essay. These two genres are similar, but the argumentative essay differs from the expository essay in the amount of pre-writing (invention) and research involved. The argumentative essay is commonly assigned as a capstone or final project in first year writing or advanced composition courses and involves lengthy, detailed research. Expository essays involve less research and are shorter in length. Expository essays are often used for in-class writing exercises or tests, such as the GED or GRE.
Argumentative essay assignments generally call for extensive research of literature or previously published material. Argumentative assignments may also require empirical research where the student collects data through interviews, surveys, observations, or experiments. Detailed research allows the student to learn about the topic and to understand different points of view regarding the topic so that she/he may choose a position and support it with the evidence collected during research. Regardless of the amount or type of research involved, argumentative essays must establish a clear thesis and follow sound reasoning.
The structure of the argumentative essay is held together by the following.
A clear, concise, and defined thesis statement that occurs in the first paragraph of the essay.
In the first paragraph of an argument essay, students should set the context by reviewing the topic in a general way. Next the author should explain why the topic is important ( exigence ) or why readers should care about the issue. Lastly, students should present the thesis statement. It is essential that this thesis statement be appropriately narrowed to follow the guidelines set forth in the assignment. If the student does not master this portion of the essay, it will be quite difficult to compose an effective or persuasive essay.
Clear and logical transitions between the introduction, body, and conclusion.
Transitions are the mortar that holds the foundation of the essay together. Without logical progression of thought, the reader is unable to follow the essay's argument, and the structure will collapse. Transitions should wrap up the idea from the previous section and introduce the idea that is to follow in the next section.
Body paragraphs that include evidential support.
Each paragraph should be limited to the discussion of one general idea. This will allow for clarity and direction throughout the essay. In addition, such conciseness creates an ease of readability for one's audience. It is important to note that each paragraph in the body of the essay must have some logical connection to the thesis statement in the opening paragraph. Some paragraphs will directly support the thesis statement with evidence collected during research. It is also important to explain how and why the evidence supports the thesis ( warrant ).
However, argumentative essays should also consider and explain differing points of view regarding the topic. Depending on the length of the assignment, students should dedicate one or two paragraphs of an argumentative essay to discussing conflicting opinions on the topic. Rather than explaining how these differing opinions are wrong outright, students should note how opinions that do not align with their thesis might not be well informed or how they might be out of date.
Evidential support (whether factual, logical, statistical, or anecdotal).
The argumentative essay requires well-researched, accurate, detailed, and current information to support the thesis statement and consider other points of view. Some factual, logical, statistical, or anecdotal evidence should support the thesis. However, students must consider multiple points of view when collecting evidence. As noted in the paragraph above, a successful and well-rounded argumentative essay will also discuss opinions not aligning with the thesis. It is unethical to exclude evidence that may not support the thesis. It is not the student's job to point out how other positions are wrong outright, but rather to explain how other positions may not be well informed or up to date on the topic.
A conclusion that does not simply restate the thesis, but readdresses it in light of the evidence provided.
It is at this point of the essay that students may begin to struggle. This is the portion of the essay that will leave the most immediate impression on the mind of the reader. Therefore, it must be effective and logical. Do not introduce any new information into the conclusion; rather, synthesize the information presented in the body of the essay. Restate why the topic is important, review the main points, and review your thesis. You may also want to include a short discussion of more research that should be completed in light of your work.
A complete argument
Perhaps it is helpful to think of an essay in terms of a conversation or debate with a classmate. If I were to discuss the cause of World War II and its current effect on those who lived through the tumultuous time, there would be a beginning, middle, and end to the conversation. In fact, if I were to end the argument in the middle of my second point, questions would arise concerning the current effects on those who lived through the conflict. Therefore, the argumentative essay must be complete, and logically so, leaving no doubt as to its intent or argument.
The five-paragraph essay
A common method for writing an argumentative essay is the five-paragraph approach. This is, however, by no means the only formula for writing such essays. If it sounds straightforward, that is because it is; in fact, the method consists of (a) an introductory paragraph (b) three evidentiary body paragraphs that may include discussion of opposing views and (c) a conclusion.
Longer argumentative essays
Complex issues and detailed research call for complex and detailed essays. Argumentative essays discussing a number of research sources or empirical research will most certainly be longer than five paragraphs. Authors may have to discuss the context surrounding the topic, sources of information and their credibility, as well as a number of different opinions on the issue before concluding the essay. Many of these factors will be determined by the assignment.
How to Write an Argumentative Essay – Guide & Examples
Published by Carmen Troy at August 16th, 2021 , Revised On July 26, 2023
"An argument essay  presents an original argument for a given  thesis statement . In an argumentative essay, the author takes a clear stand on the topic and justifies their position with supporting evidence material."
While there are many  types of essays , an argumentative essay is hands down the most popular type of essay at the college and university level.
When Should you Write an Argumentative Essay
You could be asked to produce an argumentative essay in a composition class or as a course assignment. In most cases, the essay brief will prompt you to argue for one of two positions.
An argumentative essay title includes keywords such as "argument", "assert", "claim", and usually takes the form of a question.
The title of an argumentative essay can be either open or two-sided. Here are examples of argumentative titles so you know when to write an argumentative essay.
Open Argumentative Essay Title
What was the most outstanding achievement of Manchester United FC under Sir Alexander Chapman Ferguson CBE?
Two-sided Argumentative Essay Title
Has distance learning had a positive or negative impact on education?
Writing an Argumentative Essay for College or University Assignment
Most  essay assignments  at the college and university level involve some sort of argumentation. For example, literary analysis and rhetorical analysis also build up arguments about the text.
Even when the essay prompt does not tell you to write an argumentative essay, you should remember that the goal of academic writing in most cases is to express an argument and back it with evidence. This means that your default approach to essay writing should be to make evidence-based arguments unless you are told otherwise.
Examples of Argumentative Essay Titles
The following essay titles suggest that the essays in response should be argumentative in nature.
You will be able to develop an exact position as you dig deep to  collect data  and improve your knowledge. Once you have taken a defined stance, you will need to express the essay's main argument and convince the reader to agree to your position by presenting analysis, evidence, and evaluation.
Discuss  the effects of climate change on the human population.
The above title does not merely ask you to state all the effects of climate change you can think of.
It would be best if you instead built a focused argument about the overall effects of climate change on the human population, stated the significance of your argument, and backed it up by providing evidence from authentic academic sources.
Evaluate  the efficacy of anti-racism measures put in place at workplaces in the UK.
Just providing a selection of statistics about anti-racism measures will not be sufficient.
Present your argument about what measures have proved to be the most effective or least effective.
Assess  the impact of the conquest of Constantinople in the 15 th  century on world history.
Don't just assess a few random details of the battle of Constantinople.
Present your argument about the specific impact of the conquest of Constantinople on the power dynamics of the world.
How to Approach an Argumentative Essay
An argumentative essay should be based on rational thinking. The approach of the author should be objective in nature. Rather than basing your argument on emotions, you should rely on logic and evidence.
While there are many approaches to writing an argumentative essay, the two most common methods that would enable you to write a first-class piece are: The  Rogerian  method and the  Toulmin  method.
Toulmin Argument Building Model
The  Toulmin   method involves four key steps to build an argument. The same strategy can be applied throughout the essay where necessary.
Make a  claim
Present your evidence to support the claim
Provide the warrant which explains the evidence to support the claim
State the potential refutation to  the claim, which involves establishing the limits of the argument to demonstrate that you took into consideration the alternates.
The Toulmin model is a popular argument-building strategy in academic essays. While using specific terms (refutations, warrants, claim) is not necessary, you should show a clear link between your claim and the grounds of your claim in an argumentative essay.
For example , if you are making an argument about the efficacy of anti-racism measures put in place at workplaces in the UK, then you should follow these four steps:
Enlighten that anti-racism training programs are not bringing about the desired results, and it would be better to invest the resources in other approaches.
Back your claim with evidence from authentic academic sources. The evidence could take the form of numbers, statistics, and quotations.
Explain how the data shows the inefficacy of the current training and educational programs.
Expect objections to your argument based on counter data that might indicate why your argument is unsound, and so provide justifications accordingly.
Stuck on a difficult essay? We can help!
Our Essay Writing Service Features:
Expert UK Writers
Plagiarism-free
Timely Delivery
Thorough Research
Rigorous Quality Control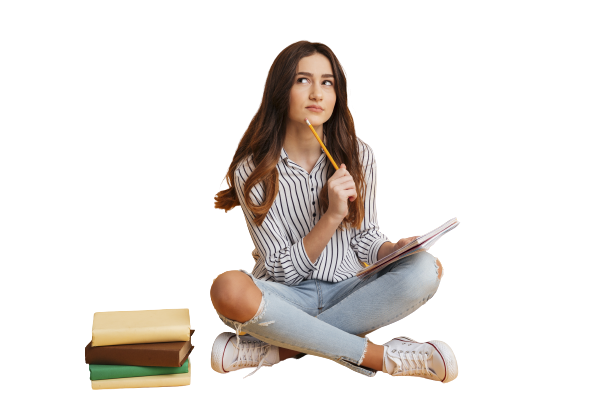 Rogerian Argument Building Model
The  Rogerian  model of building an argument also involves four steps:
Start by indicating what the counter-argument gets right and why people might agree to this argument.
State the problems with the counter-argument.
Present your argument and demonstrate how it solves the problem—showing why your position is stronger than the opposition will enable you to convince the reader.
Suggest a possible middle-ground – what components of your argument would advocates of the opposing claim can adopt?
The Rogerian model is an interesting way to reach a compromise between two sides of an argument. It is advised to approach an argumentative essay with this method when people strongly disagree on the issue under discussion.
Also read: How to write a summative essay
For example , if you had to make an argument about the positive effects of distance learning on the quality of education, then you might:
Recognize that distance learning has helped mature students upgrade their qualifications.
Claim that many critics view distance learning as more unreliable than it really is.
Argue that distance learning programs can enable many students worldwide to upgrade their skills without leaving the comfort of their homes.
Suggest critical engagement with distance education providers as a possible task for opponents who doubt its effectiveness.
When writing an argumentative essay, you can use elements of both models. It is not necessary to stick to one of these two methods, but it would be helpful to do so to  structure  your argument appropriately.
However, regardless of the argument-building model you choose, your essay structure will include an introduction, a body, and a conclusion.
How to Introduce an Argument in an Essay?
Like other essay types, an argumentative essay also begins with an introduction. This section includes a hook to grab the reader's attention, background information to set up the main argument, a thesis statement, and a summary of the essay structure (for more extended essays).
Here is a how an  introduction paragraph  of an argumentative essay arguing for the positive effects of distance learning may look like:
Argumentative Essay Introduction Example
Example: For many people looking to change or advance their professional careers, choosing if distance learning is the right choice is a question of critical importance. Distance education programs rely on information technology and online teaching tools to provide education to students who are not present in the classroom setting due to their personal commitments and limitations. Over the last several years, distance learning has emerged as one of the most popular education trends. It has provided opportunities to many non-traditional students to receive a high-quality education.
Calculate your Plagiarism Score
Compare your paper against millions of publications and billions of web pages.
The most advanced plagiarism tool
Detect plagiarism and generate similarity report
Largest database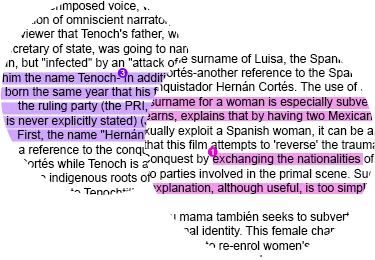 The Body of your Argumentative Essay
This is where you present the details to support your arguments. The  main body  of your argumentative essay should present analysis, evidence, and interpretation to persuade readers to agree with your viewpoint.
For a high school essay that typically follows the standard five-paragraph format, the body comprises three to four paragraphs. However, there will be many more paragraphs in a university-level longer essay, and so the body can be divided into dedicated sections with headings.
Each paragraph starts with a  topic  sentence that must support the central argument. Avoid presenting any irrelevant information here.
Here is an example of a paragraph taken from the main body of an argumentative essay on the positive effects of distance learning on education.
Argumentative Essay Main Body Paragraph Example
Example: Distance learning is one of the most economical and viable forms of education available to adult students who are juggling many responsibilities due to financial and time constraints in their life. The burden of responsibilities prevents adult students from studying in a foreign country or another city. Distance learning enables them to overcome these challenges and complete their education. Learning in a distant mode, they can also mitigate the economic, social, psychological, and cultural difficulties. Distance learning students often achieve better results when compared with on-campus students because the pursuit of knowledge is undertaken for its own sake rather than as an obligation.
How to Conclude your Argument?
Your argumentative essay should end with a conclusion that provides a summary of the points discussed in the main body.
Refrain from presenting any new information here. The conclusion of an argumentative essay is made up of a concise summary or synthesis of the arguments made in the main body, the significance and relevance of your argument, and the strengths and weaknesses of your argument.
Argumentative Essay Conclusion Example
Example: The distance learning programs offered by various universities worldwide have had a very positive effect on the world of education. Occasional pitfalls aside, this teaching method has enabled underprivileged students and those with personal limitations to receive a high-quality education. Its value is evident in numerous applications. Digital education offers accessibility and flexibility to students, so the popularity of distance education has been rising in recent years. Educators should take advantage of this. The limitations of distance education such as lack of motivation for students, absence of physical interaction, and employers' reluctance to embrace distance learning has been documented extensively by opponents. Still, this new method of teaching is here to say.
Note: Along with expert guides, Research Prospect also provides top-notch writing services , which means provides essay writing help , research paper writing help , and other professional services.
Frequently Asked Questions
What is the difference between an argumentative essay and an expository essay.
An argumentative essay is arguably the most popular type of essay in academic writing. It involves independent research and presenting an original argument about the topic in discussion in the form of a thesis statement . The claim made in the thesis statement must be supported by evidence and analysis.
An expository essay aims to explain an idea, topic, or process clearly and concisely. It does not express an original argument but is somewhat objective in nature. Expository essays are almost always less extensive as compared to argumentative essays.
Do I need to cite sources in an argumentative essay?
All essays written for college and university-level assignments should include in-text citations and a list of references . You should use citations in an appropriate referencing style whenever you quote or paraphrase any information from another academic source. The in-text citations must match the items in the list of references or bibliography at the end of your essay.
It would be best to use the referencing style or citation style according to your institution's instructions. Harvard referencing is the most popular style of academic referencing in the UK.
When should I write an argumentative essay?
Most essays at university are argumentative. Unless told otherwise, you should aim to build an argument in an essay you have been assigned.
Argumentative essays include keywords like 'discuss', 'claim', 'evaluate', 'argue', so look out for these keywords and instructions in the essay title.
You May Also Like
In this article, we are sharing multiple patterns of template for essays along with some useful tips to make the structure of your essay strong and clear.
Not sure about how to organize an essay? This article is designed to provide a brief yet compact view to master the skill of organization of essay.
Do you want to write an excellent descriptive essay? Then here we are with easy steps to develop a descriptive essay, come and check out all.
Ready to place an order?
Useful links, learning resources.

COMPANY DETAILS

Tips on How to Write an Argumentative Essay
M.Ed., Education Administration, University of Georgia
B.A., History, Armstrong State University
To be effective, an argumentative essay must contain elements to help persuade the audience to see things from your perspective. These components include a compelling topic, a balanced assessment, strong evidence, and persuasive language.
Find a Good Topic and Point of View
To find a good topic for an argumentative essay, consider several issues and choose a few that spark at least two solid, conflicting points of view. As you look over a list of topics , find one that really piques your interest, as you'll be more successful if you're passionate about your topic.
Once you have selected a topic you feel strongly about, make a list of points for both sides of the argument. When shaping an argument you'll have to explain why your belief is reasonable and logical, so list points you can use as evidence for or against an issue. Ultimately, determine your side of the argument and make sure you can back up your point of view with reasoning and evidence. Work against the opposing point of view and prove why your stance is correct.
Gather Evidence
One of your essay's first objectives will be to assess both sides of your issue. Consider strong arguments for both your side, as well as the "other" side—in order to shoot their statements down. Provide evidence without drama; sticking to the facts and clear examples that support your stance.
You may look for research that provides statistics on your topic that support your reasoning, as well as examples of how your topic impacts people, animals, or even the Earth. Interviewing experts on your topic can also help you structure a compelling argument.
Write the Essay
Once you've given yourself a solid foundation of information, begin to craft your essay. An argument essay, as with all essays, should contain three parts: the introduction , the body, and the conclusion . The length of paragraphs in these parts will vary depending on the length of your essay assignment.
As in any essay, the first paragraph of your argument essay should introduce the topic with a brief explanation of your topic, some background information, and a thesis statement . In this case, your thesis is a statement of your position on a specific controversial topic.
Present Both Sides of the Controversy
The body of your essay should contain the meat of your argument. Go into more detail about the two sides of your topic and state the strongest points of the counter-side of your issue.
After describing the "other" side, present your own viewpoint and then provide evidence to show why your position is the correct one. Work to discredit the other side using some of the information you discovered in your research. Choose your strongest evidence and present your points one by one. Use a mix of evidence, from statistics to other studies and anecdotal stories.
A strong conclusion can help summarize your point of view and reinforce with your reader why your stance is the best option. You might consider reserving one overwhelmingly shocking statistic for the conclusion, one that leaves no room for doubt in your reader's mind. At the very least, use this final paragraph or two as an opportunity to restate your position as the most sensible one.
When writing your essay, consider these tips to help craft the most rational and poignant argument for your readers. Avoid emotional language that can sound irrational. Know the difference between a logical conclusion and an emotional point of view.
Don't fabricate evidence and don't use​ ​ untrustworthy sources for evidence, and be sure to cite your sources .
5 Steps to Writing a Position Paper
Writing an Opinion Essay
Preparing an Argument Essay: Exploring Both Sides of an Issue
How To Write an Essay
How to Write a Persuasive Essay
How to Write a Solid Thesis Statement
How to Structure an Essay
The Five Steps of Writing an Essay
How to Write a Narrative Essay or Speech
How to Write and Structure a Persuasive Speech
Definition and Examples of Analysis in Composition
6 Steps to Writing the Perfect Personal Essay
Persuasive Writing: For and Against
How to Write a Great Process Essay
How to Write a Good Thesis Statement
What Is Expository Writing?
By clicking "Accept All Cookies", you agree to the storing of cookies on your device to enhance site navigation, analyze site usage, and assist in our marketing efforts.
Home / Guides / Writing Guides / Paper Types / How to Write an Argumentative Essay
How to Write an Argumentative Essay
Are you writing an argumentative essay for school and just don't feel that it's as good as it could be? This type of writing can be challenging, since it requires plenty of research, but it can also be quite rewarding.
Argumentative writing tends to be balanced in that it acknowledges all sides of the issue. Rather than only discuss your own point of view, you will be conducting research on all views of the subject, then presenting them in a way that will allow the reader to make their decision.
Guide Overview
Choose a topic
Draft an outline
Include quotes
Look at both sides of the issue
Choose a Topic
It's far easier to write on a topic that interests you and that you feel passionate about. Selecting a topic with strong opposing views can be a great way to get your grades up, provided you do a good job of proving your point.
Great topics may include legal topics, moral topics and social topics, among others. Here are a few to get you started:
Should businesses be permitted to advertise in schools?
Should circumcision for infants be banned?
Is the death penalty the best option for murderers?
Should employers be permitted to refuse to hire pregnant women
Should tobacco products be banned?
Should firearms be restricted?Is abortion a legal right?
These topics have very strong views on either side and it is up to you to select which one to represent first in your essay. While both (or more, if you find others) perspectives should be represented, one will feature more strongly as your preferred opinion.
Hints for a Better Essay
Still need some extra tricks to make sure your essay is amazing? Here are a few ways you can boost the value of your writing.
Draft an Outline
Before you get too far into creating your essay, you'll want an essay to keep things nice and neat. It's easy to ramble if you don't have a specific direction to follow. As you do your research, write the information you find on sticky notes. Then arrange these into a simple outline that flows. Work without a solid outline at your own risk. Consider using an argumentative essay template to understand key elements of the essay.
Include Quotes
Using quotes from experts on the topic will appeal to logic and help the reader understand why your thesis statement hold true. You can find these online, from reputable sources, or you can actually talk to some experts to get the quotes. Be sure to cite these sources to demonstrate credibility and allow the reader to see where the quotes came from. It doesn't matter if it is in MLA format ( examples ), APA format ( examples ), or another style—be sure to include citations.
Look at Both Sides of the Issue
Balance is the key to argumentative writing. Ideally, you will present both the pros and cons of the various arguments, with a strong slant toward your preferred view. With the right research and arranging of facts, you should be able to present your perspective in a very persuasive way.
While your essay should be written to encourage people to see things from your point of view, it should also present all sides of issue. This will come across as balanced and fair and you allow the reader to ultimately choose which option they prefer.
Finally, if you're ever facing writer's block for your college paper, consider WriteWell Essay Templates  to help you get started.
EasyBib Writing Resources
Writing a paper.
Academic Essay
Argumentative Essay
College Admissions Essay
Expository Essay
Persuasive Essay
Research Paper
Thesis Statement
Writing a Conclusion
Writing an Introduction
Writing an Outline
Writing a Summary
EasyBib Plus Features
Citation Generator
Essay Checker
Expert Check Proofreader
Grammar Checker
Paraphrasing Tools
Plagiarism Checker
How useful was this post?
Click on a star to rate it!
We are sorry that this post was not useful for you!
Let us improve this post!
Tell us how we can improve this post?
Grammar and Plagiarism Checkers
Grammar Basics
Plagiarism Basics
Writing Basics
Upload a paper to check for plagiarism against billions of sources and get advanced writing suggestions for clarity and style.
Get Started
Writing Worksheets and Other Writing Resources
Thesis, Analysis, & Structure
Suggestions for Developing Argumentative Essays
About the slc.
Our Mission and Core Values

1. Select an arguable topic, preferably one which interests, puzzles, or appeals to you.
Make sure your topic is neither too broad--something which warrants a dissertation--nor too limited. Decide what your goals are for the paper. What is your purpose? What opinion, view, or idea do you want to prove? Try to articulate your purpose clearly  before  you begin writing. If you cannot state your purpose clearly, try to freewrite about your topic.
2. Take a position on your topic, and form a thesis statement.
Your thesis must be arguable; it must assert or deny something about your topic. To be arguable, a thesis must have some probability of being true. It should not, however, be generally accepted as true; it must be a statement with which people may disagree. Keep in mind that a thesis contains both an observation and an opinion:
A good way to test the strength of your thesis is to see if it yields a strong antithesis.
Common thesis pitfalls:
A thesis expressed as a fragment.
A thesis which is too broad.
A thesis worded as a question. (Usually the answer to the question yields the thesis)
A thesis which includes extraneous information.
A thesis which begins with I think or in my opinion.
A thesis which deals with a stale or trite issue.
A thesis which contains words which lead to faulty generalizations (all, none, always, only, everyone, etc.)
Thesis writing tips:
A thesis evolves as you work with your topic. Brainstorm, research, talk, and think about your topic before settling on a thesis. If you are having trouble formulating a thesis, begin freewriting about your topic. Your freewrite may suggest a workable thesis.
During the writing process, consider your thesis a  working thesis  and be willing to modify and re-focus it as you draft and revise your paper.
Copy your working thesis on an index card and keep it in front of you as you research and write. Having your thesis in plain view may help focus your writing.
3. Consider your audience.
Plan your paper with a specific audience in mind. Who are your readers? Are they a definable group--disinterested observers, opponents of your point of view, etc.? Perhaps you are writing to your classmates. Ask your professor or GSI who you should consider your target audience. If you are not certain of your audience, direct your argument to a general audience.
4. Present clear and convincing evidence.
Strong essays consist of  reasons  supported by  evidence .  Reasons  can be thought of as the main points supporting your claim or thesis. Often they are the answers to the question, "Why do you make that claim?" An easy way to think of  reasons  is to see them as "because phrases." In order to validate your reasons and make your argument successful, support your reasons with ample evidence.
The St. Martin's Guide to Writing  (Axelrod & Cooper, 2nd ed., New York: St. Martin's Press, 1988) lists the following forms of evidence:
authorities
textual evidence
For most college papers, you will include evidence you have gathered from various sources and texts. Make sure you document your evidence properly. When using evidence, make sure you (1) introduce it properly, and (2) explain its significance. Do not assume that your evidence will speak for itself--that your readers will glean from your evidence that which you want them to glean. Explain the importance of each piece of evidence-- how  it elucidates or supports your point,  why  it is significant. Build evidence into your text, and use it strategically to prove your points.
In addition to using evidence, thoughtful writers anticipate their readers'  counterarguments  Counterarguments include objections, alternatives, challenges, or questions to your argument. Imagine readers responding to your argument as it unfolds. How might they react? A savvy writer will anticipate and address counterarguments. A writer can address counterarguments by  acknowledging ,  accommodating , and/or  refuting  them.
5. Draft your essay.
As is the case with any piece of writing, you should take your argumentative essay through multiple drafts. When writing and revising your drafts, make sure you:
provide ample  evidence , presented logically and fairly
deal with the  opposing point of view
pay particular attention to the organization of your essay. Make sure its structure suits your topic and audience
address and correct any  fallacies  of logic
include proper  transitions  to allow your reader to follow your argument
6. Edit your draft.
After you have written a developed draft, take off your writer's hat and put on your reader's hat. Evaluate your essay carefully and critically. Exchange a draft of your essay with classmates to get their feedback. Carefully revise your draft based on your assessment of it and suggestions from your peers. For self-assessment and peer response to your draft, you may want to use a peer editing sheet. A peer editing sheet will guide you and your peers by asking specific questions about your text (i.e., What is the thesis of this essay? Is it arguable? Does the writer include ample evidence? Is the structure suitable for the topic and the audience?).
You may also want to avail yourself of the Writing  Drop-In Tutoring  or  By-Appointment Tutoring  at the  Student Learning Center .
Luisa Giulianetti 
Student Learning Center, University of California, Berkeley
©1996 UC Regents
This work is licensed under a Creative Commons Attribution-NonCommercial-NoDerivs 3.0 Unported License.

Choose Your Test
Sat / act prep online guides and tips, 3 key tips for how to write an argumentative essay.
General Education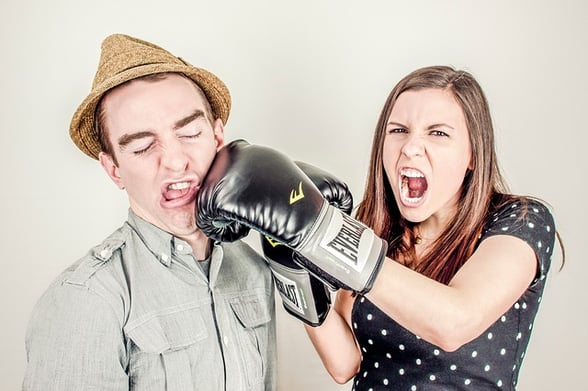 If there's one writing skill you need to have in your toolkit for standardized tests, AP exams, and college-level writing, it's the ability to make a persuasive argument. Effectively arguing for a position on a topic or issue isn't just for the debate team— it's for anyone who wants to ace the essay portion of an exam or make As in college courses.
To give you everything you need to know about how to write an argumentative essay , we're going to answer the following questions for you:
What is an argumentative essay?
How should an argumentative essay be structured?
How do I write a strong argument?
What's an example of a strong argumentative essay?
What are the top takeaways for writing argumentative papers?
By the end of this article, you'll be prepped and ready to write a great argumentative essay yourself!
Now, let's break this down.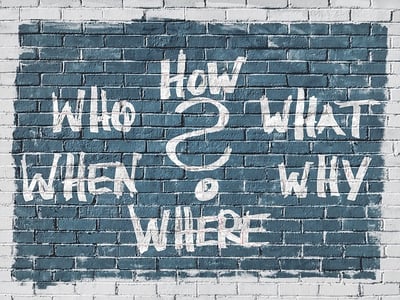 What Is an Argumentative Essay?
An argumentative essay is a type of writing that presents the writer's position or stance on a specific topic and uses evidence to support that position. The goal of an argumentative essay is to convince your reader that your position is logical, ethical, and, ultimately, right . In argumentative essays, writers accomplish this by writing:
A clear, persuasive thesis statement in the introduction paragraph
Body paragraphs that use evidence and explanations to support the thesis statement
A paragraph addressing opposing positions on the topic—when appropriate
A conclusion that gives the audience something meaningful to think about.
Introduction, body paragraphs, and a conclusion: these are the main sections of an argumentative essay. Those probably sound familiar. Where does arguing come into all of this, though? It's not like you're having a shouting match with your little brother across the dinner table. You're just writing words down on a page!
...or are you? Even though writing papers can feel like a lonely process, one of the most important things you can do to be successful in argumentative writing is to think about your argument as participating in a larger conversation . For one thing, you're going to be responding to the ideas of others as you write your argument. And when you're done writing, someone—a teacher, a professor, or exam scorer—is going to be reading and evaluating your argument.
If you want to make a strong argument on any topic, you have to get informed about what's already been said on that topic . That includes researching the different views and positions, figuring out what evidence has been produced, and learning the history of the topic. That means—you guessed it!—argumentative essays almost always require you to incorporate outside sources into your writing.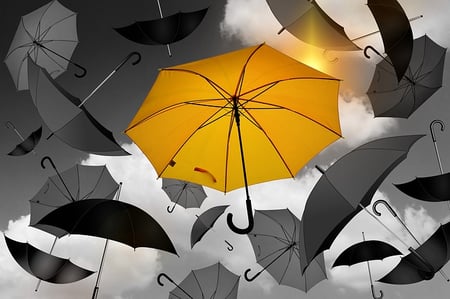 What Makes Argumentative Essays Unique?
Argumentative essays are different from other types of essays for one main reason: in an argumentative essay, you decide what the argument will be . Some types of essays, like summaries or syntheses, don't want you to show your stance on the topic—they want you to remain unbiased and neutral.
In argumentative essays, you're presenting your point of view as the writer and, sometimes, choosing the topic you'll be arguing about. You just want to make sure that that point of view comes across as informed, well-reasoned, and persuasive.
Another thing about argumentative essays: they're often longer than other types of essays. Why, you ask? Because it takes time to develop an effective argument. If your argument is going to be persuasive to readers, you have to address multiple points that support your argument, acknowledge counterpoints, and provide enough evidence and explanations to convince your reader that your points are valid.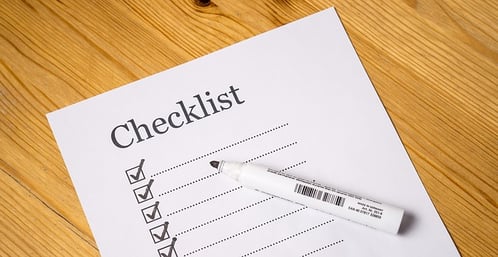 Our 3 Best Tips for Picking a Great Argumentative Topic
The first step to writing an argumentative essay deciding what to write about! Choosing a topic for your argumentative essay might seem daunting, though. It can feel like you could make an argument about anything under the sun. For example, you could write an argumentative essay about how cats are way cooler than dogs, right?
It's not quite that simple . Here are some strategies for choosing a topic that serves as a solid foundation for a strong argument.
Choose a Topic That Can Be Supported With Evidence
First, you want to make sure the topic you choose allows you to make a claim that can be supported by evidence that's considered credible and appropriate for the subject matter ...and, unfortunately, your personal opinions or that Buzzfeed quiz you took last week don't quite make the cut.
Some topics—like whether cats or dogs are cooler—can generate heated arguments, but at the end of the day, any argument you make on that topic is just going to be a matter of opinion. You have to pick a topic that allows you to take a position that can be supported by actual, researched evidence.
(Quick note: you could write an argumentative paper over the general idea that dogs are better than cats—or visa versa!—if you're a) more specific and b) choose an idea that has some scientific research behind it. For example, a strong argumentative topic could be proving that dogs make better assistance animals than cats do.)
You also don't want to make an argument about a topic that's already a proven fact, like that drinking water is good for you. While some people might dislike the taste of water, there is an overwhelming body of evidence that proves—beyond the shadow of a doubt—that drinking water is a key part of good health.
To avoid choosing a topic that's either unprovable or already proven, try brainstorming some issues that have recently been discussed in the news, that you've seen people debating on social media, or that affect your local community. If you explore those outlets for potential topics, you'll likely stumble upon something that piques your audience's interest as well.
Choose a Topic That You Find Interesting
Topics that have local, national, or global relevance often also resonate with us on a personal level. Consider choosing a topic that holds a connection between something you know or care about and something that is relevant to the rest of society. These don't have to be super serious issues, but they should be topics that are timely and significant.
For example, if you are a huge football fan, a great argumentative topic for you might be arguing whether football leagues need to do more to prevent concussions . Is this as "important" an issue as climate change? No, but it's still a timely topic that affects many people. And not only is this a great argumentative topic: you also get to write about one of your passions! Ultimately, if you're working with a topic you enjoy, you'll have more to say—and probably write a better essay .
Choose a Topic That Doesn't Get You Too Heated
Another word of caution on choosing a topic for an argumentative paper: while it can be effective to choose a topic that matters to you personally, you also want to make sure you're choosing a topic that you can keep your cool over. You've got to be able to stay unemotional, interpret the evidence persuasively, and, when appropriate, discuss opposing points of view without getting too salty.
In some situations, choosing a topic for your argumentative paper won't be an issue at all: the test or exam will choose it for you . In that case, you've got to do the best you can with what you're given.
In the next sections, we're going to break down how to write any argumentative essay —regardless of whether you get to choose your own topic or have one assigned to you! Our expert tips and tricks will make sure that you're knocking your paper out of the park.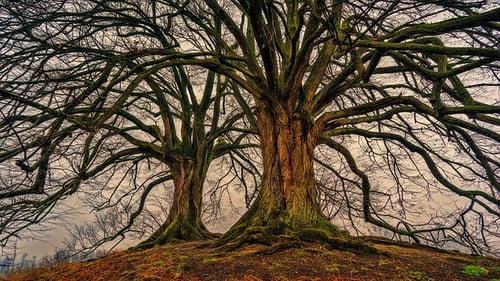 The Thesis: The Argumentative Essay's Backbone
You've chosen a topic or, more likely, read the exam question telling you to defend, challenge, or qualify a claim on an assigned topic. What do you do now?
You establish your position on the topic by writing a killer thesis statement ! The thesis statement, sometimes just called "the thesis," is the backbone of your argument, the north star that keeps you oriented as you develop your main points, the—well, you get the idea.
In more concrete terms, a thesis statement conveys your point of view on your topic, usually in one sentence toward the end of your introduction paragraph . It's very important that you state your point of view in your thesis statement in an argumentative way—in other words, it should state a point of view that is debatable.
And since your thesis statement is going to present your argument on the topic, it's the thing that you'll spend the rest of your argumentative paper defending. That's where persuasion comes in. Your thesis statement tells your reader what your argument is, then the rest of your essay shows and explains why your argument is logical.
Why does an argumentative essay need a thesis, though? Well, the thesis statement—the sentence with your main claim—is actually the entire point of an argumentative essay. If you don't clearly state an arguable claim at the beginning of your paper, then it's not an argumentative essay. No thesis statement = no argumentative essay. Got it?
Other types of essays that you're familiar with might simply use a thesis statement to forecast what the rest of the essay is going to discuss or to communicate what the topic is. That's not the case here. If your thesis statement doesn't make a claim or establish your position, you'll need to go back to the drawing board.
Example Thesis Statements
Here are a couple of examples of thesis statements that aren't argumentative and thesis statements that are argumentative
The sky is blue.
The thesis statement above conveys a fact, not a claim, so it's not argumentative.
To keep the sky blue, governments must pass clean air legislation and regulate emissions.
The second example states a position on a topic. What's the topic in that second sentence? The best way to keep the sky blue. And what position is being conveyed? That the best way to keep the sky blue is by passing clean air legislation and regulating emissions.
Some people would probably respond to that thesis statement with gusto: "No! Governments should not pass clean air legislation and regulate emissions! That infringes on my right to pollute the earth!" And there you have it: a thesis statement that presents a clear, debatable position on a topic.
Here's one more set of thesis statement examples, just to throw in a little variety:
Spirituality and otherworldliness characterize A$AP Rocky's portrayals of urban life and the American Dream in his rap songs and music videos.
The statement above is another example that isn't argumentative, but you could write a really interesting analytical essay with that thesis statement. Long live A$AP! Now here's another one that is argumentative:
To give students an understanding of the role of the American Dream in contemporary life, teachers should incorporate pop culture, like the music of A$AP Rocky, into their lessons and curriculum.
The argument in this one? Teachers should incorporate more relevant pop culture texts into their curriculum.
This thesis statement also gives a specific reason for making the argument above: To give students an understanding of the role of the American Dream in contemporary life. If you can let your reader know why you're making your argument in your thesis statement, it will help them understand your argument better.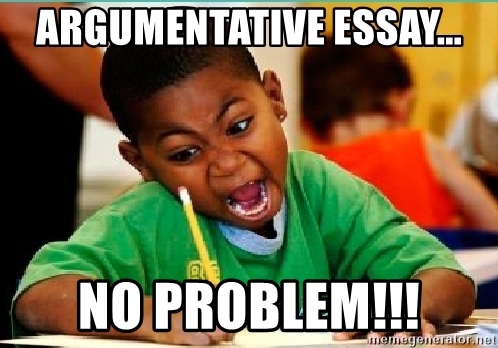 An actual image of you killing your argumentative essay prompts after reading this article!
Breaking Down the Sections of An Argumentative Essay
Now that you know how to pick a topic for an argumentative essay and how to make a strong claim on your topic in a thesis statement, you're ready to think about writing the other sections of an argumentative essay. These are the parts that will flesh out your argument and support the claim you made in your thesis statement.
Like other types of essays, argumentative essays typically have three main sections: the introduction, the body, and the conclusion. Within those sections, there are some key elements that a reader—and especially an exam scorer or professor—is always going to expect you to include.
Let's look at a quick outline of those three sections with their essential pieces here:
Introduction paragraph with a thesis statement (which we just talked about)
Support Point #1 with evidence
Explain/interpret the evidence with your own, original commentary (AKA, the fun part!)
Support Point #2 with evidence
Explain/interpret the evidence with your own, original commentary
Support Point #3 with evidence
New paragraph addressing opposing viewpoints (more on this later!)
Concluding paragraph
Now, there are some key concepts in those sections that you've got to understand if you're going to master how to write an argumentative essay. To make the most of the body section, you have to know how to support your claim (your thesis statement), what evidence and explanations are and when you should use them, and how and when to address opposing viewpoints. To finish strong, you've got to have a strategy for writing a stellar conclusion.
This probably feels like a big deal! The body and conclusion make up most of the essay, right? Let's get down to it, then.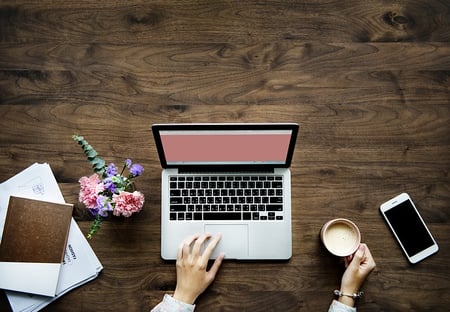 How to Write a Strong Argument
Once you have your topic and thesis, you're ready for the hard part: actually writing your argument. If you make strategic choices—like the ones we're about to talk about—writing a strong argumentative essay won't feel so difficult.
There are three main areas where you want to focus your energy as you develop a strategy for how to write an argumentative essay: supporting your claim—your thesis statement—in your essay, addressing other viewpoints on your topic, and writing a solid conclusion. If you put thought and effort into these three things, you're much more likely to write an argumentative essay that's engaging, persuasive, and memorable...aka A+ material.
Focus Area 1: Supporting Your Claim With Evidence and Explanations
So you've chosen your topic, decided what your position will be, and written a thesis statement. But like we see in comment threads across the Internet, if you make a claim and don't back it up with evidence, what do people say? "Where's your proof?" "Show me the facts!" "Do you have any evidence to support that claim?"
Of course you've done your research like we talked about. Supporting your claim in your thesis statement is where that research comes in handy.
You can't just use your research to state the facts, though. Remember your reader? They're going to expect you to do some of the dirty work of interpreting the evidence for them. That's why it's important to know the difference between evidence and explanations, and how and when to use both in your argumentative essay.
What Evidence Is and When You Should Use It
Evidence can be material from any authoritative and credible outside source that supports your position on your topic. In some cases, evidence can come in the form of photos, video footage, or audio recordings. In other cases, you might be pulling reasons, facts, or statistics from news media articles, public policy, or scholarly books or journals.
There are some clues you can look for that indicate whether or not a source is credible , such as whether:
The website where you found the source ends in .edu, .gov, or .org
The source was published by a university press
The source was published in a peer-reviewed journal
The authors did extensive research to support the claims they make in the source
This is just a short list of some of the clues that a source is likely a credible one, but just because a source was published by a prestigious press or the authors all have PhDs doesn't necessarily mean it is the best piece of evidence for you to use to support your argument.
In addition to evaluating the source's credibility, you've got to consider what types of evidence might come across as most persuasive in the context of the argument you're making and who your readers are. In other words, stepping back and getting a bird's eye view of the entire context of your argumentative paper is key to choosing evidence that will strengthen your argument.
On some exams, like the AP exams , you may be given pretty strict parameters for what evidence to use and how to use it. You might be given six short readings that all address the same topic, have 15 minutes to read them, then be required to pull material from a minimum of three of the short readings to support your claim in an argumentative essay.
When the sources are handed to you like that, be sure to take notes that will help you pick out evidence as you read. Highlight, underline, put checkmarks in the margins of your exam . . . do whatever you need to do to begin identifying the material that you find most helpful or relevant. Those highlights and check marks might just turn into your quotes, paraphrases, or summaries of evidence in your completed exam essay.
What Explanations Are and When You Should Use Them
Now you know that taking a strategic mindset toward evidence and explanations is critical to grasping how to write an argumentative essay. Unfortunately, evidence doesn't speak for itself. While it may be obvious to you, the researcher and writer, how the pieces of evidence you've included are relevant to your audience, it might not be as obvious to your reader.
That's where explanations—or analysis, or interpretations—come in. You never want to just stick some quotes from an article into your paragraph and call it a day. You do want to interpret the evidence you've included to show your reader how that evidence supports your claim.
Now, that doesn't mean you're going to be saying, "This piece of evidence supports my argument because...". Instead, you want to comment on the evidence in a way that helps your reader see how it supports the position you stated in your thesis. We'll talk more about how to do this when we show you an example of a strong body paragraph from an argumentative essay here in a bit.
Understanding how to incorporate evidence and explanations to your advantage is really important. Here's why: when you're writing an argumentative essay, particularly on standardized tests or the AP exam, the exam scorers can't penalize you for the position you take. Instead, their evaluation is going to focus on the way you incorporated evidence and explained it in your essay.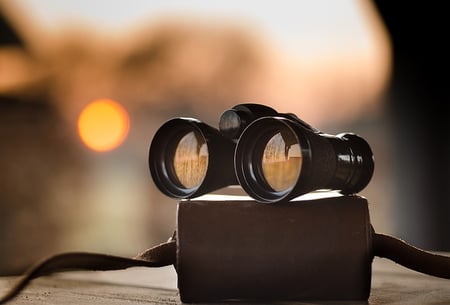 Focus Area 2: How—and When—to Address Other Viewpoints
Why would we be making arguments at all if there weren't multiple views out there on a given topic? As you do research and consider the background surrounding your topic, you'll probably come across arguments that stand in direct opposition to your position.
Oftentimes, teachers will ask you to "address the opposition" in your argumentative essay. What does that mean, though, to " address the opposition ?"
Opposing viewpoints function kind of like an elephant in the room. Your audience knows they're there. In fact, your audience might even buy into an opposing viewpoint and be waiting for you to show them why your viewpoint is better. If you don't, it means that you'll have a hard time convincing your audience to buy your argument.
Addressing the opposition is a balancing act: you don't want to undermine your own argument, but you don't want to dismiss the validity of opposing viewpoints out-of-hand or ignore them altogether, which can also undermine your argument.
This isn't the only acceptable approach, but it's common practice to wait to address the opposition until close to the end of an argumentative essay. But why?
Well, waiting to present an opposing viewpoint until after you've thoroughly supported your own argument is strategic. You aren't going to go into great detail discussing the opposing viewpoint: you're going to explain what that viewpoint is fairly, but you're also going to point out what's wrong with it.
It can also be effective to read the opposition through the lens of your own argument and the evidence you've used to support it. If the evidence you've already included supports your argument, it probably doesn't support the opposing viewpoint. Without being too obvious, it might be worth pointing this out when you address the opposition.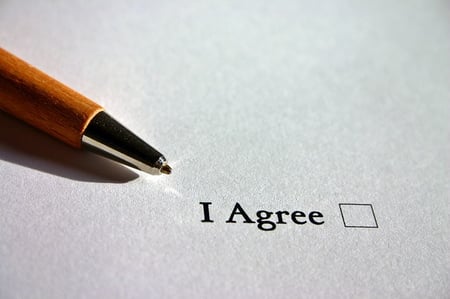 Focus Area #3: Writing the Conclusion
It's common to conclude an argumentative essay by reiterating the thesis statement in some way, either by reminding the reader what the overarching argument was in the first place or by reviewing the main points and evidence that you covered.
You don't just want to restate your thesis statement and review your main points and call it a day, though. So much has happened since you stated your thesis in the introduction! And why waste a whole paragraph—the very last thing your audience is going to read—on just repeating yourself?
Here's an approach to the conclusion that can give your audience a fresh perspective on your argument: reinterpret your thesis statement for them in light of all the evidence and explanations you've provided. Think about how your readers might read your thesis statement in a new light now that they've heard your whole argument out.
That's what you want to leave your audience with as you conclude your argumentative paper: a brief explanation of why all that arguing mattered in the first place. If you can give your audience something to continue pondering after they've read your argument, that's even better.
One thing you want to avoid in your conclusion, though: presenting new supporting points or new evidence. That can just be confusing for your reader. Stick to telling your reader why the argument you've already made matters, and your argument will stick with your reader.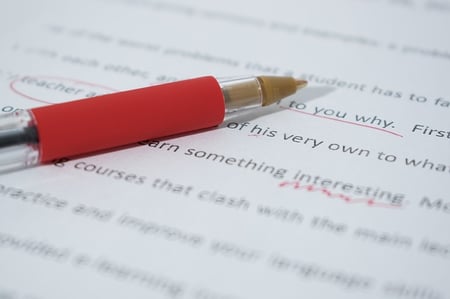 A Strong Argumentative Essay: Examples
For some aspiring argumentative essay writers, showing is better than telling. To show rather than tell you what makes a strong argumentative essay, we've provided three examples of possible body paragraphs for an argumentative essay below.
Think of these example paragraphs as taking on the form of the "Argumentative Point #1 → Evidence —> Explanation —> Repeat" process we talked through earlier. It's always nice to be able to compare examples, so we've included three paragraphs from an argumentative paper ranging from poor (or needs a lot of improvement, if you're feeling generous), to better, to best.
All of the example paragraphs are for an essay with this thesis statement:
Thesis Statement: In order to most effectively protect user data and combat the spread of disinformation, the U.S. government should implement more stringent regulations of Facebook and other social media outlets.
As you read the examples, think about what makes them different, and what makes the "best" paragraph more effective than the "better" and "poor" paragraphs. Here we go:
A Poor Argument
Example Body Paragraph: Data mining has affected a lot of people in recent years. Facebook has 2.23 billion users from around the world, and though it would take a huge amount of time and effort to make sure a company as big as Facebook was complying with privacy regulations in countries across the globe, adopting a common framework for privacy regulation in more countries would be the first step. In fact, Mark Zuckerberg himself supports adopting a global framework for privacy and data protection, which would protect more users than before.
What's Wrong With This Example?
First, let's look at the thesis statement. Ask yourself: does this make a claim that some people might agree with, but others might disagree with?
The answer is yes. Some people probably think that Facebook should be regulated, while others might believe that's too much government intervention. Also, there are definitely good, reliable sources out there that will help this writer prove their argument. So this paper is off to a strong start!
Unfortunately, this writer doesn't do a great job proving their thesis in their body paragraph. First, the topic sentence—aka the first sentence of the paragraph—doesn't make a point that directly supports the position stated in the thesis. We're trying to argue that government regulation will help protect user data and combat the spread of misinformation, remember? The topic sentence should make a point that gets right at that, instead of throwing out a random fact about data mining.
Second, because the topic sentence isn't focused on making a clear point, the rest of the paragraph doesn't have much relevant information, and it fails to provide credible evidence that supports the claim made in the thesis statement. For example, it would be a great idea to include exactly what Mark Zuckerberg said ! So while there's definitely some relevant information in this paragraph, it needs to be presented with more evidence.
A Better Argument
This paragraph is a bit better than the first one, but it still needs some work. The topic sentence is a bit too long, and it doesn't make a point that clearly supports the position laid out in the thesis statement. The reader already knows that mining user data is a big issue, so the topic sentence would be a great place to make a point about why more stringent government regulations would most effectively protect user data.
There's also a problem with how the evidence is incorporated in this example. While there is some relevant, persuasive evidence included in this paragraph, there's no explanation of why or how it is relevant . Remember, you can't assume that your evidence speaks for itself: you have to interpret its relevance for your reader. That means including at least a sentence that tells your reader why the evidence you've chosen proves your argument.
A Best—But Not Perfect!—Argument
Example Body Paragraph: Though Facebook claims to be implementing company policies that will protect user data and stop the spread of misinformation , its attempts have been unsuccessful compared to those made by the federal government. When PricewaterhouseCoopers conducted a Federal Trade Commission-mandated assessment of Facebook's partnerships with Microsoft and the makers of the Blackberry handset in 2013, the team found limited evidence that Facebook had monitored or even checked that its partners had complied with Facebook's existing data use policies. In fact, Facebook's own auditors confirmed the PricewaterhouseCoopers findings, despite the fact that Facebook claimed that the company was making greater attempts to safeguard users' personal information. In contrast, bills written by Congress have been more successful in changing Facebook's practices than Facebook's own company policies have. According to The Washington Post, The Honest Ads Act of 2017 "created public demand for transparency and changed how social media companies disclose online political advertising." These policy efforts, though thus far unsuccessful in passing legislation, have nevertheless pushed social media companies to change some of their practices by sparking public outrage and negative media attention.
Why This Example Is The Best
This paragraph isn't perfect, but it is the most effective at doing some of the things that you want to do when you write an argumentative essay.
First, the topic sentences get to the point . . . and it's a point that supports and explains the claim made in the thesis statement! It gives a clear reason why our claim in favor of more stringent government regulations is a good claim : because Facebook has failed to self-regulate its practices.
This paragraph also provides strong evidence and specific examples that support the point made in the topic sentence. The evidence presented shows specific instances in which Facebook has failed to self-regulate, and other examples where the federal government has successfully influenced regulation of Facebook's practices for the better.
Perhaps most importantly, though, this writer explains why the evidence is important. The bold sentence in the example is where the writer links the evidence back to their opinion. In this case, they explain that the pressure from Federal Trade Commission and Congress—and the threat of regulation—have helped change Facebook for the better.
Why point out that this isn't a perfect paragraph, though? Because you won't be writing perfect paragraphs when you're taking timed exams either. But get this: you don't have to write perfect paragraphs to make a good score on AP exams or even on an essay you write for class. Like in this example paragraph, you just have to effectively develop your position by appropriately and convincingly relying on evidence from good sources.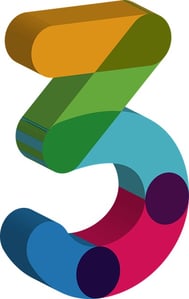 Top 3 Takeaways For Writing Argumentative Essays
This is all great information, right? If (when) you have to write an argumentative essay, you'll be ready. But when in doubt, remember these three things about how to write an argumentative essay, and you'll emerge victorious:
Takeaway #1: Read Closely and Carefully
This tip applies to every aspect of writing an argumentative essay. From making sure you're addressing your prompt, to really digging into your sources, to proofreading your final paper...you'll need to actively and pay attention! This is especially true if you're writing on the clock, like during an AP exam.
Takeaway #2: Make Your Argument the Focus of the Essay
Define your position clearly in your thesis statement and stick to that position! The thesis is the backbone of your paper, and every paragraph should help prove your thesis in one way or another. But sometimes you get to the end of your essay and realize that you've gotten off topic, or that your thesis doesn't quite fit. Don't worry—if that happens, you can always rewrite your thesis to fit your paper!
Takeaway #3: Use Sources to Develop Your Argument—and Explain Them
Nothing is as powerful as good, strong evidence. First, make sure you're finding credible sources that support your argument. Then you can paraphrase, briefly summarize, or quote from your sources as you incorporate them into your paragraphs. But remember the most important part: you have to explain why you've chosen that evidence and why it proves your thesis.
What's Next?
Once you're comfortable with how to write an argumentative essay, it's time to learn some more advanced tips and tricks for putting together a killer argument.
Keep in mind that argumentative essays are just one type of essay you might encounter. That's why we've put together more specific guides on how to tackle IB essays , SAT essays , and ACT essays .
But what about admissions essays? We've got you covered. Not only do we have comprehensive guides to the Coalition App and Common App essays, we also have tons of individual college application guides, too . You can search through all of our college-specific posts by clicking here.
Need more help with this topic? Check out Tutorbase!
Our vetted tutor database includes a range of experienced educators who can help you polish an essay for English or explain how derivatives work for Calculus. You can use dozens of filters and search criteria to find the perfect person for your needs.
Ashley Sufflé Robinson has a Ph.D. in 19th Century English Literature. As a content writer for PrepScholar, Ashley is passionate about giving college-bound students the in-depth information they need to get into the school of their dreams.
Student and Parent Forum
Our new student and parent forum, at ExpertHub.PrepScholar.com , allow you to interact with your peers and the PrepScholar staff. See how other students and parents are navigating high school, college, and the college admissions process. Ask questions; get answers.
Ask a Question Below
Have any questions about this article or other topics? Ask below and we'll reply!
Improve With Our Famous Guides
The 5 Strategies You Must Be Using to Improve 160+ SAT Points
How to Get a Perfect 1600, by a Perfect Scorer
Series: How to Get 800 on Each SAT Section:
Score 800 on SAT Math
Score 800 on SAT Reading
Score 800 on SAT Writing
Series: How to Get to 600 on Each SAT Section:
Score 600 on SAT Math
Score 600 on SAT Reading
Score 600 on SAT Writing
Free Complete Official SAT Practice Tests
What SAT Target Score Should You Be Aiming For?
15 Strategies to Improve Your SAT Essay
The 5 Strategies You Must Be Using to Improve 4+ ACT Points
How to Get a Perfect 36 ACT, by a Perfect Scorer
Series: How to Get 36 on Each ACT Section:
36 on ACT English
36 on ACT Math
36 on ACT Reading
36 on ACT Science
Series: How to Get to 24 on Each ACT Section:
24 on ACT English
24 on ACT Math
24 on ACT Reading
24 on ACT Science
What ACT target score should you be aiming for?
ACT Vocabulary You Must Know
ACT Writing: 15 Tips to Raise Your Essay Score
How to Get Into Harvard and the Ivy League
How to Get a Perfect 4.0 GPA
How to Write an Amazing College Essay
What Exactly Are Colleges Looking For?
Is the ACT easier than the SAT? A Comprehensive Guide
Should you retake your SAT or ACT?
When should you take the SAT or ACT?
Stay Informed
Get the latest articles and test prep tips!
Looking for Graduate School Test Prep?
Check out our top-rated graduate blogs here:
GRE Online Prep Blog
GMAT Online Prep Blog
TOEFL Online Prep Blog
Holly R. "I am absolutely overjoyed and cannot thank you enough for helping me!"
How to Write an Argumentative Essay with Impact
Unraveling the threads of persuasive prowess, it's intriguing to note that legal minds, in the heart of courtroom battles, rely heavily on the art of argumentation. Lawyers, often hailed as modern-day rhetoricians, strategically construct persuasive narratives to sway judges and juries. This underscores the real-world impact of effective argumentation, where the stakes are high, and every word carries weight. As we embark on our exploration of argumentative essays, much like lawyers building cases, we'll learn to structure our essays with precision, anticipate counterarguments, and present a compelling narrative.
Short Description
In this exploration, we'll define the argumentative essay, providing you with expert tips and step-by-step guidance to enhance your persuasive writing skills. You'll discover the power of well-structured essays, learn effective techniques to support your stance and explore real-world examples that bring theory to life. Whether you're a seasoned writer or just beginning your writing journey, join our argumentative essay writer on a journey into the heart of argumentative writing. Learn how definitions come to life, tips turn into skills, and enhance your writing adventure!
What Is an Argumentative Essay
Argumentative essays thrive on issues that elicit diverse opinions. This is a genre of writing where the author presents a stance on a particular issue or topic and supports it with evidence, reasoning, and examples. The chosen topic should be one where reasonable people can disagree. The primary aim is not just to express a personal opinion but to persuade the audience to adopt the writer's point of view.
The language used in these essays is often persuasive and authoritative, similar to when learning how to write persuasive essay . Writers aim to convince readers of the validity of their perspectives. Let's consider an essay addressing the topic of online education. The writer might assert:
'Online education is a more flexible and accessible mode of learning compared to traditional classrooms.'
This thesis sets the stage for the subsequent exploration of reasons, evidence, and examples supporting this viewpoint. Additionally, these essays rely on factual information, statistics, research findings, and concrete examples to support the author's claims.
And if the thought of crafting such an essay feels like a dragon to slay, worry not – there are expert writers out there ready to champion your cause. If the notion strikes you to cry out, ' Write essay for me !' let the scribes of wisdom weave your narrative with the finesse of literary wizards.
Argumentative Essay Examples
Below you can find some good argumentative essay examples from our argumentative essay writing service . The first essay talks about the value that comes with the freedom of being able to strike for public workers.
Argumentative Essay Example ‍
The second essay from our dissertation writing services discusses the importance of economic equality in a nation, alongside possible repercussions and potential threats if not met.
Want to Spice Up Your Arguments with Our Sizzling Prose?
Order a paper on any argumentative essay prompts – because eloquence is the ultimate mic drop in the world of words.
Argumentative Essay Outline
Knowing how to structure an argumentative essay demands more than just strong opinions; it requires a well-organized framework that guides both the writer and the reader through a logical progression of ideas. In this section, we'll delve into the intricacies of argumentative essay outlines, exploring three distinct approaches: the Aristotelian (Classic) method, the Toulmin model, and the Rogerian strategy. Each approach brings its unique framework, offering writers diverse tools to build convincing and well-structured arguments.
Aristotelian (Classic)
The Aristotelian, or Classic, argumentative essay structure follows a traditional structure inspired by Aristotle's rhetorical theory. This method comprises three main sections: introduction, body, and conclusion.
Introduction:
Hook: Engage the reader with a compelling opening.
Background: Provide context to the issue.
Thesis: Clearly state your position on the topic.
Logos (Logical Appeal): Present evidence, facts, and logical reasoning.
Ethos (Ethical Appeal): Establish credibility by incorporating authoritative sources.
Pathos (Emotional Appeal): Appeal to the reader's emotions for added persuasion.
Conclusion:
Summarize key points.
Reinforce the thesis.
Provide a thought-provoking closing statement.
Developed by philosopher Stephen Toulmin, this model emphasizes the components of an argument and their interrelation. Here's what this outline should look like according to our dissertation writing services :
State the main argument or thesis.
Offer evidence and support for the claim.
Explain the connection between the claim and evidence.
Provide additional support for the warrant.
Acknowledge the limitations or scope of the argument.
Address opposing viewpoints and counterarguments.
The Rogerian approach to an argumentative essay, inspired by psychologist Carl Rogers, focuses on finding common ground and promoting understanding.
Establish a neutral tone.
Acknowledge the complexity of the issue.
Present the issue from multiple perspectives.
State your position while acknowledging opposing arguments.
Discuss areas of agreement and shared concerns.
Present your viewpoint with empathy.
Emphasize shared goals and potential compromises.
Encourage further dialogue.
Argumentative Essay Structure
Understanding how to write an argumentative essay involves a well-thought-out structure that guides both the writer and the reader through a coherent and persuasive journey. Here's a breakdown of the essential components: introduction, thesis statement, body paragraphs, and conclusion.
1. Introduction: The introduction serves as the gateway to your argumentative essay, capturing the reader's attention and providing context for the issue at hand.
Hook: Engage your audience with a captivating opening. Example: 'In an era dominated by technology, the impact on human relationships cannot be ignored.'
Background: Offer a brief overview of the topic to provide context. Example: 'As virtual communication tools continue to reshape how we connect, the dynamics of interpersonal relationships undergo a profound transformation.'
Thesis Statement: Clearly state your position on the issue. Example: 'This essay contends that while technology enhances accessibility, it concurrently challenges the depth and authenticity of face-to-face interactions.'
2. Thesis Statement: The thesis statement is the anchor of your essay, succinctly encapsulating your main argument.
Example: 'Online education is a more flexible and accessible mode of learning compared to traditional classrooms.'
3. Body Paragraphs: The body paragraphs constitute the core of your argumentative essay, presenting evidence, analysis, and supporting details.
Topic Sentence: Introduce the main point of the paragraph. Example: 'One key advantage of online education is its flexibility, allowing learners to customize their study schedules.'
Evidence: Provide facts, statistics, or examples to support your point. Example: 'According to a study by XYZ, 78% of online learners reported higher satisfaction with the flexibility offered by virtual courses.'
Analysis: Explain the significance of the evidence and how it supports your thesis. Example: 'This flexibility not only accommodates diverse learning styles but also caters to individuals with busy schedules, making education more inclusive.'
4. Conclusion: The conclusion wraps up your essay, summarizing key points and reinforcing your thesis while leaving a lasting impression.
Summary: Recap the main arguments made in the essay. Example: 'In conclusion, the flexibility of online education addresses the diverse needs of learners in today's fast-paced world.'
Thesis Reinforcement: Restate your thesis in a compelling way. Example: 'Embracing the adaptability of online education is not just a technological shift but a fundamental transformation in how we approach learning.'
Closing Statement: End with a thought-provoking remark or a call to action. Example: 'As we navigate the future of education, embracing flexibility may pave the way for a more inclusive and accessible learning landscape.'
Building a Compelling Argumentative Essay Thesis
Constructing an impactful thesis statement is the cornerstone of a persuasive, argumentative essay. Here's a step-by-step guide to crafting a thesis that captivates readers and sets the tone for your entire essay.
Pose a Question and Provide a Response
Engage your readers from the start by posing a thought-provoking question related to your topic. Follow it up with a clear and assertive response that establishes your stance.
Example : Can increased reliance on technology truly enhance our interpersonal connections? In this essay, we contend that while technology facilitates communication, it simultaneously challenges the depth and authenticity of face-to-face interactions.
Present an Argument, Then Challenge It
A good argumentative essay should start with your primary argument in a direct and assertive manner. However, add depth to your thesis by acknowledging potential counterarguments. This demonstrates a nuanced understanding of the issue and strengthens your overall position.
Example : While advocates argue that social media fosters global connectivity, it is essential to recognize the potential drawbacks. This essay asserts that the pervasive use of social platforms may lead to superficial relationships and hinder genuine human connection.
Outline Key Points for Clarity and Impact
Provide a brief roadmap of the main points you will explore in your essay. This not only clarifies your intentions but also prepares your reader for the arguments to come.
Example : Exploring the impact of technology on interpersonal relationships, we will delve into the challenges posed by virtual communication, analyze the role of face-to-face interactions, and consider potential solutions for a harmonious coexistence between the virtual and real worlds.
By adding these steps from our experts in research paper help to your thesis-building process, you establish a base that not only clearly expresses your standpoint but also captivates readers with interesting questions, challenges, and key points that will unfold in your essay.
How to Write an Argumentative Essay with Quick Steps
Here's a deeper dive into each step that goes into your writing process. By incorporating them, you'll navigate the complexities of argumentative writing with finesse, producing a piece that not only communicates your viewpoint effectively but also engages and persuades your audience.
Generating Ideas
The ideation phase is crucial for developing a strong foundation for your argumentative essay. Consider conducting extensive research to understand various perspectives on the topic. Engage in freewriting or mind mapping to explore different angles. Generating a pool of ideas allows you to select the most compelling arguments when you move to the next steps.
Getting Ready
Preparation is key before diving into the writing process. Organize your thoughts and argumentative essay topics into a coherent structure. Craft a concise thesis statement that is not only clear but also sets the tone for the entire essay. This preparatory stage is an opportunity to refine your focus, ensuring that each subsequent paragraph serves the central argument.
Putting Pen to Paper
As you begin drafting, remember to maintain a logical flow in your essay. Craft an engaging introductory paragraph that introduces the topic and states your thesis. In the body paragraph section, delve into each argument with supporting evidence and examples. Address potential counterarguments to showcase a comprehensive understanding of the issue. This step is about giving substance to your ideas and constructing a persuasive narrative.
Perfecting Your Work
The review and refinement phase is where you elevate your argument essay from a draft to a polished piece of writing. Assess the coherence of your arguments, ensuring that each paragraph contributes meaningfully to your overall thesis. Consider the clarity of your language and the effectiveness of your evidence. This stage allows you to hone the persuasiveness of your essay.
Polishing the Final Product
Meticulous proofreading is the final touch that transforms your essay into a refined and impactful work. Pay attention to grammar, punctuation, and sentence structure. Verify the consistency of your writing style and refine any areas that may be unclear. In the concluding paragraph, reiterate your thesis with a thought-provoking statement to leave a lasting impression. This attention to detail ensures that your argumentative essay is not only compelling but also a testament to your writing prowess.
Essential Argumentative Essay Tips
Mastering the art of argumentative academic essays involves honing key skills to make your case compelling and persuasive. Here are essential tips on writing an argumentative essay to enhance your writing prowess:
Strengthen Your Case with Solid Facts
The foundation of a convincing argument lies in factual evidence. Support your assertions with well-researched data, statistics, and examples. According to our essay writing help , a robust argumentative essay is built on a bedrock of reliable information, demonstrating your understanding of the topic and reinforcing the credibility of your stance.
Example : Citing data from reputable environmental agencies, it is evident that there has been a significant increase in carbon emissions over the past decade.
Take Charge with Language
While learning how to write an argumentative essay, remember that the language you use in your essay plays a pivotal role in influencing your reader. Adopt a tone that is assertive yet respectful. Clearly articulate your points and use persuasive language to guide your audience through your reasoning. Words have the power to evoke emotions and shape perceptions, so choose them wisely to strengthen your argument.
Example : Undoubtedly, the ramifications of climate change are far-reaching, demanding immediate action to mitigate the environmental crisis.
Employ Tools for Effective Writing
Equip yourself with writing tools that enhance the effectiveness of your argumentative essay. Similar to the approach when mastering how to write an explanatory essay , ensure that your essay has a clear structure with an introduction, body paragraphs, and a conclusion. Use transitional phrases to create a seamless flow between ideas. Additionally, employ rhetorical devices to add flair to your writing and make your arguments more memorable.
Example : Transitioning from the impact of deforestation to potential solutions, the essay navigates through a spectrum of strategies, each aiming to strike a balance between ecological preservation and human needs.
In this guide, we've covered the essentials of crafting compelling argumentative essays. From generating ideas to polishing the final product, we explored effective strategies, outlined key structures, and shared tips for constructing powerful theses. Armed with insights into language, facts, and writing tools, you're now equipped to create impactful essays that captivate and persuade. Your journey into the art of persuasive expression begins here, offering a roadmap for confident and compelling argumentative writing.
Got Excellent Ideas?
Let's make your thoughts shine so bright they'll need sunglasses.
Related Articles
Appointments, Policies, and FAQ
Graduate Writing Consultants
Undergraduate Writing Consultants
ESL Students
Handouts & How-To's
Useful Links
Resources for Instructors
University Writing Program
Writers Across Campus
Writing Consultants
Resources for Students
Tips for Organizing an Argumentative Essay
Addressing "flow": tips for organizing an argumentative essay.
"Flow", in regard to a characteristic of an essay, is a fairly murky and general concept that could cover a wide range of issues. However, most often, if you're worried about "flow", your concerns actually have their roots in focus and organization. Paragraphs may not clearly relate back to the thesis or each other, or important points may be buried by less-important information. These tips, though by no means exhaustive, are meant to help you create a cohesive, "flowing" argumentative essay. While this handout was written with argumentative essays (particularly within the humanities) in mind, many of the general ideas behind them apply to a wide range of disciplines.
1) Pre-Write/Outline
There are not many aspects of the writing process that are as universally dreaded as the outline. Sometimes it can feel like pointless extra work, but it actually is your best safeguard against losing focus in a paper, preserves organization throughout, and just generally makes it easier to sit down and write an essay.
It doesn't matter what form your outline takes as long as it's something that details what points you want to make and in what order. Figuring out your main points before you start drafting keeps you on topic, and considering order will make transitions easier and more meaningful.
2) Make sure you begin each paragraph with a topic sentence.
Example : Carroll uses Alice's conversation with the Cheshire Cat about madness both to explain the world of Wonderland and critique a Victorian emphasis on facts and reason.
Example : In Alice in Wonderland , Alice has a conversation with the Cheshire Cat about madness.
3) Make sure every topic sentence (and therefore, every paragraph) relates directly back to your thesis statement.
e., If your thesis claims that Alice in Wonderland critiques Victorian education for children by doing x and also y, every topic sentence of each of your body paragraphs should have to relate to Victorian education and x and/or y.
e., you might want to talk about the White Hare as a symbol for Victorian obsession with time. However, if your paper as a whole is otherwise about passages/paragraphs that critique Victorian education, then it is out of place, and will only confuse your paper's focus.
4) Use effective transitions between paragraphs
Paragraph A: talks about Alice's encounter with the caterpillar
Transition to Paragraph B: Similarly , Alice encounters another strange creature in the form of the Cheshire Cat, with whom, like the caterpillar, she holds a conversation with larger implications for the world of the novel.
Paragraph A: details how the madness of Wonderland critiques the fact-based Victorian England
Transition to Paragraph B: Despite the nature of madness and this criticism of facts and order, there is a kind of logic to Wonderland, and it is deliberately inversive.
NB: These are only two examples of how to involve transitions in your paper; there are many other ways to do so. But no matter what transition you use, it should in some way establish a relationship between a previous point in your essay and the one you're about to talk about.
5) Re-read your paper!
Many issues that might hamper flow are small/general enough that you can catch them just by proofreading–i.e., sentence fragments, clunky/lengthy sentences, etc.
Reading your paper out loud is especially helpful for catching awkward phrases/sentences
Active and Passive Voice
Tips on Writing Effective Dialogue
Setting Up an Effective Argument for a CC Paper
be_ixf; php_sdk; php_sdk_1.4.26
https://www.valpo.edu/writingcenter/resources-for-students/handouts/organizing-argumentative-essay/
Argumentative Essay Guide

The Ultimate Guide to Argumentative Essay Writing
18 min read
Published on: Feb 3, 2018
Last updated on: Nov 22, 2023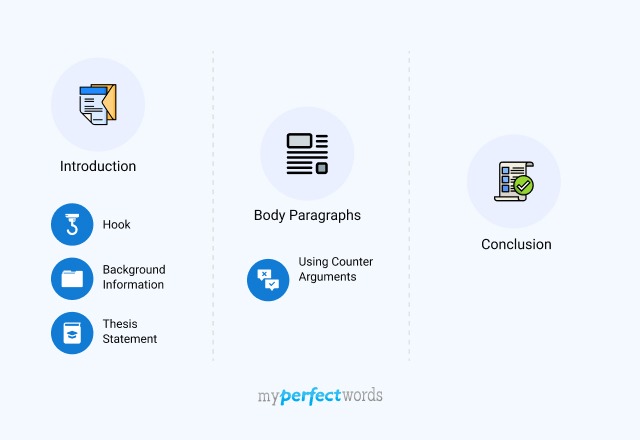 People also read
250+ Argumentative Essay Topic Ideas To Help You Out
Argumentative Essay Outline: How to Structure Your Argumentative Essay
Argumentative Essay Examples: Samples & Tips
Learn the 3 Different Types of Argument and Multiple Argument Claims
Share this article
Are you struggling to write an argumentative essay? Do you want to learn the essential tips and techniques to craft a convincing argument?
Argumentative essay writing needs more than just a personal opinion. It requires you to present evidence and facts to support a claim. But where do you begin?
Look no further! This blog post will provide an in-depth guide on how to write an effective argumentative essay.
Read on to learn how to craft a perfect argumentative essay in this simple step-by-step guide.
Tough Essay Due? Hire Tough Writers!
On This Page On This Page -->
Argumentative Essay Definition
An argumentative essay is a type of essay where the writer takes a strong stance on an issue and presents arguments for it.
These essays are built around a central argument. These arguments must be supported by logical evidence and facts. The primary purpose of an argumentative essay is to persuade readers to accept the writer's point of view on a particular topic.
It is similar to a persuasive essay. The only difference is, it is based on logic and evidence. Whereas, a persuasive essay may use emotional appeals.
Five Types of Argument Claims
There are five types of arguable claims that you can support in your essay. These include factual claims, definition claims, value claims, cause-and-effect claims, and policy claims.
Let's discuss each type in detail:
Factual Claims
These claims focus on facts and events that have occurred in the past. They can be supported with evidence such as statistics, examples, or expert opinions.
For instance, you could write an argumentative essay to support the claim that global warming is a man-made phenomenon. You would present evidence such as scientific research findings and expert opinions to back up your argument.
Definition Claims
These claims focus on the definition of something or a concept. You can use logic, historical facts, and evidence to support a definition claim.
For example, you could write an argumentative essay to define what "success" means for a person or organization. You would need to back up your definition by providing evidence from experts or historical data.
Value Claims
These claims focus on the value of something and can be supported with facts and expert opinions.
For instance, you could write an argumentative essay to argue that technology has a positive effect on our lives. You would present evidence such as surveys and studies that show how technology has made life easier and more efficient.
Cause and Effect Claims
These claims focus on how one event or action leads to another. They can be supported with evidence such as experimental data.
For example, you could write an argumentative essay to argue that poverty causes crime. You would need to present evidence from experts and other sources to back up your claim.
Policy Claims
These claims focus on specific initiatives or policies that people want to implement. They can be supported with evidence from experts and other sources.
For instance, you could write an argumentative essay with the data to support the implementation of a new government policy for healthcare reform. You would need to provide evidence such as reports and studies on the issue to back up your claim.
So, there are five types of arguable claims that you can make in your essay. Each type requires its own unique approach.
Three Argument Structures and How To Use Them
There are three main types of argument structures that may be used in an essay. Let's see how each of them works:
Classical (Aristotelian) Argument
The classical argument structure is the oldest and most common type of argument. This model has its roots in the works of the ancient Greek philosopher Aristotle.
It consists of five parts:
Introduction
Your Arguments
Counter Arguments
To construct a classical argument essay, you would need to:
Present your position on an issue
Provide evidence to support it
Acknowledge opposing views
Refute those views with evidence
Conclude by summarizing the main points.
Rogerian Argument
The Rogerian model is used in essays where the main purpose is to find a common ground between opposing sides. It was developed by psychologist Carl Rogers.
It consists of four parts:
Both Sides Of An Issue
Common Ground
To construct a Rogerian argument essay, you would need:
To present your side of the issue
Acknowledge and present the opposing view
Find a point of agreement between them
Toulmin Argument
The Toulmin structure is less common than the other two but it has its own unique style. This model was developed by British philosopher Stephen Toulmin. It consists of six parts:
Rebuttal of opposing arguments
Conclusion.
To construct a Toulmin model argument, you have to:
Present your claim on an issue
Provide evidence to back it up (grounds)
Support that evidence with additional information (backing)
Acknowledge any possible exceptions (qualifier)
Refute the counter-arguments (rebuttal)
It is important to choose the right structure that best fits the needs of your essay.
Watch this video that explains the three different types in detail:
How to Outline an Argumentative Essay?
When writing an argumentative essay, it is important to create an outline. An outline will help you organize your arguments and keep track of the flow of your essay.
Here is a basic structure for outlining an argumentative essay:
Following this structure will help you organize your essay and ensure that it is easy to read and understand.
Read more about creating an argumentative essay outline and master the art of essay structure.
How To Write An Argumentative Essay?
Here are the basic components of an argumentative essay that you need to write:
Argumentative Essay Introduction
Argumentative Essay Thesis Statement
Argumentative Essay Body Paragraphs
Using Counter Arguments
Argumentative Essay Conclusion
Let's explore how to write each argumentative essay component in detail:
An argumentative essay introduction clearly states the writer's claim that he will make in the essay. The introductory paragraph should be logical and intellectual and should be written persuasively.
Here are three steps you can follow to write a very persuasive argumentative essay introduction:
Start with a hook: Begin your introduction paragraph with a strong hook that gives the reader a hint about your argument.
Give background information: Provide brief background information necessary to understand the argument and smoothly transition into the thesis statement .
State the thesis: Lay a solid foundation for your claim by stating your thesis statement.
Argumentative Essay Thesis Statement
The thesis statement is a concise, clear, and one-sentence summary of the whole essay. It is the most important part of an argumentative essay because it establishes a foundation for your claim. It should be informative, engaging, arguable, and valid.
One of the ways of writing an argumentative thesis is to make a question out of your topic. Simply take your essay topic and turn it into a debatable question.
Here is the thesis statement example for an argumentative essay:
Argumentative Essay Body Paragraphs
The body paragraphs involve topic sentences and evidence, either against or supporting a certain point of view.
Here are three simple steps for crafting the body paragraphs:
Topic sentence: Start each body paragraph with a topic sentence that defines only one specific idea and supports the main claim.
Provide evidence: Provide as much supporting evidence as required to convince the reader. Remember! The argument has no value if it is not backed with proper and relevant evidence from credible sources.
Concluding remarks: End the paragraph with a concluding remark and smoothly transition to the next body paragraph.
Using Counter Arguments
This counter-argument paragraph contains the opposing point of view that a reader may pose against your main argument. This paragraph aims to prove that the opposing side is wrong by providing facts and evidence.
Below are the four steps to craft a counter-argument paragraph:
State the counter-arguments: Present all the counter-arguments one by one.
State your response: Provide your response towards the counter-arguments.
Refute the opposing claims: Refute the opposite claims, one by one, with facts and evidence..
Conclusion: Conclude the paragraph by reasserting your main claim of the essay.
The conclusion needs to be logical and precise that inspire the reader to agree with your claim. It should provide the final stance about the argument, which tells that your side of the argument is right.
Here are the three steps to writing an effective argumentative essay conclusion:
Summarize the argument: Sum up the entire essay and rewrite the thesis statement
Stick to the plan: Don't introduce any new argument here; just synthesize all the information presented in the body paragraph.
Call to action: End your essay by providing a call to action.
Argumentative Essay Graphic Organizer
Argumentative Essay Format
Writing a compelling argumentative essay involves more than just great content; proper formatting is equally crucial.
Here is the argumentative essay paragraph format example. Follow these guidelines to ensure your essay is well-structured and visually appealing:
Paper Size and Margins
Use standard letter-size paper (8.5 x 11 inches) or A4 paper.
Set margins to 1 inch (2.54 cm) on all sides of the page.
Font and Spacing
Choose a legible font such as Times New Roman, Arial, or Calibri.
Use a 12-point font size for the main text.
Maintain double spacing throughout the entire essay, including the title, headings, and references.
Include a title page with your essay title, name, instructor's name, course name/code, and submission date (in the upper left or center).
Use proper formatting for the title, such as bold or italics.
Header and Page Numbers
Insert a header at the top right corner of each page, including your last name and page number.
Page numbers should be in Arabic numerals (1, 2, 3...) and start on the title page if required by your instructor.
Create a centered and bolded title for your essay.
Capitalize the first letter of each major word in the title.
Avoid underlining or using quotation marks for the title.
Begin your essay with a clear and engaging introduction.
Introduce the topic, provide background information, and state your thesis statement.
Headings and Subheadings
Use a consistent system for headings (e.g., bold, italics, or underlining).
Organize your essay with clear headings and subheadings to guide readers through your argument.
Body Paragraphs
Start each body paragraph with a topic sentence that relates to your thesis.
Provide evidence, examples, and analysis to support your argument.
Use transition words to ensure a smooth flow between paragraphs.
Counterarguments
Address counterarguments within your essay.
Refute opposing viewpoints logically and with evidence.
Summarize your main points.
Reiterate your thesis statement.
End with a thought-provoking closing statement or call to action.
Citations and References
Use proper citation style (e.g., APA, MLA, Chicago) as required by your instructor.
Include a separate page for references or works cited, listing all sources used in your essay.
By adhering to these formatting guidelines, your argumentative essay will not only convey your ideas effectively but also make a professional and organized impression on your readers.
Argumentative Essay Examples
Sample essays play a vital role in understanding the structure of an essay. So check out these examples below.
Argumentative Essay Template
Argumentative Essay Sample
Argumentative Essay About Gun Control
Argumentative Essay Examples College
Argumentative Essay Example For High School PDF
Argumentative Essay on Pollution Due to Urbanization
Argumentative Essay on Social Media
How To Start An Argumentative Essay Examples
Abortion Argumentative Essay Examples
Here are more argumentative essay examples to help you understand the structure of an argumentative essay.
Good Argumentative Essay Topics
Choosing a topic for an argumentative essay is way more complicated than choosing a topic for any other essay. To get enough material to write about, your topic should be:
To get enough material to write about, here are some easy argumentative essay topics for students:
Coronavirus is more of a blessing for the earth than a curse.
Human beings are more dangerous for mother earth than any other creature
Most of the young people can work from home
Social media have caused social problems
Single parents can't do the same upbringing of kids as both parents do.
The death penalty should be abolished
Animals shouldn't be kept in captivity
Climate change is caused by human activity
Schools should provide mental health education
Universal basic income should be implemented
If you want to get more unique argumentative essay topic ideas, have a look at our blog with 200+ argumentative essay topics !
Transition Words For Argumentative Essays
Transition words are crucial in argumentative essays to guide readers through your arguments and enhance the coherence and flow of your writing. Here are some essential transition words and phrases to strengthen your argumentative essays:
Additionally
On the contrary
For instance
Consequently
Nonetheless
In conclusion
Argumentative Essay Writing Tips
Writing an argumentative essay can be a challenging task, especially if you are unsure of how to get started. Here are some tips to help you write a good and persuasive argumentative essay:
Choose a Debatable Topic: Pick a topic that has two opposing sides and can be debated. It should also be relevant to the course or subject you are writing about.
Do Your Research: Before you start writing, it is important to do some extensive research on the topic so that you understand both sides of the argument. This will help you make an informed decision when writing your essay.
Write a Clear Thesis Statement: Your thesis should state the main point of your essay clearly and concisely so that readers know what to expect.
Develop Your Arguments: Once you have chosen your topic and done your research, you can start developing the arguments that you will use in your essay. Make sure that each argument is supported with evidence from reliable sources.
Keep it Organized: An outline will help keep your essay organized and focused on the main points that you want to make.
Be Unbiased: When writing an argumentative essay, it is important to remain impartial and present both sides of the argument in a fair and balanced way.
Use Proper Formatting: Different styles have different formatting requirements, such as font size and type, margins, and line spacing. Make sure to follow the guidelines for your chosen style.
Proofread: After you have finished writing your essay, it is important to take time to proofread and make any corrections or revisions that are necessary.
By following these tips, you can write an effective argumentative essay that will help you get the results that you want.
To finish it off,
Argumentative essay writing requires strong research and analysis skills to develop a sound argument. With the right planning and structure, anyone can write an effective argumentative essay.
Now that you have learned about the basics of writing an argumentative essay, it is time to start putting your ideas into practice. Choose a topic that you are passionate about and start writing!
However, we understand that students face many difficulties while writing an essay. If you are one of them, don't worry, we've got a solution for you!
Our argumentative essay writing service is here to help you out. We've got qualified and professional writers who provide excellent writing assistance at affordable prices. We write all the papers from scratch to meet your custom requirements and ensure zero plagiarism.
So place your order at the best essay writing service today!
Frequently Asked Questions
How do you identify an argumentative essay.
In order to identify an argumentative essay, there are three steps:
First figure out the purpose of a message. Who is trying to convince you? What do they want from you?
Second, determine what their conclusion might be—what will it take for them to feel that their goal has been accomplished?
Finally, think about reasons why someone would believe something and consider if any apply here.
Does an argumentative essay have a title?
An argumentative essay should have a title. This should give the reader an idea of what you're writing about.
Nova A. (Literature, Marketing)
Nova Allison is a Digital Content Strategist with over eight years of experience. Nova has also worked as a technical and scientific writer. She is majorly involved in developing and reviewing online content plans that engage and resonate with audiences. Nova has a passion for writing that engages and informs her readers.
Paper Due? Why Suffer? That's our Job!
Keep reading
We value your privacy
We use cookies to improve your experience and give you personalized content. Do you agree to our cookie policy?
Website Data Collection
We use data collected by cookies and JavaScript libraries.
Are you sure you want to cancel?
Your preferences have not been saved.
Have a language expert improve your writing
Run a free plagiarism check in 10 minutes, generate accurate citations for free.
The Beginner's Guide to Writing an Essay | Steps & Examples
An academic essay is a focused piece of writing that develops an idea or argument using evidence, analysis, and interpretation.
There are many types of essays you might write as a student. The content and length of an essay depends on your level, subject of study, and course requirements. However, most essays at university level are argumentative — they aim to persuade the reader of a particular position or perspective on a topic.
The essay writing process consists of three main stages:
Preparation: Decide on your topic, do your research, and create an essay outline.
Writing : Set out your argument in the introduction, develop it with evidence in the main body, and wrap it up with a conclusion.
Revision:  Check the content, organization, grammar, spelling, and formatting of your essay.
Table of contents
Essay writing process, preparation for writing an essay, writing the introduction, writing the main body, writing the conclusion, essay checklist, lecture slides, frequently asked questions about writing an essay.
The writing process of preparation, writing, and revisions applies to every essay or paper, but the time and effort spent on each stage depends on the type of essay .
For example, if you've been assigned a five-paragraph expository essay for a high school class, you'll probably spend the most time on the writing stage; for a college-level argumentative essay , on the other hand, you'll need to spend more time researching your topic and developing an original argument before you start writing.
Prevent plagiarism. Run a free check.
Before you start writing, you should make sure you have a clear idea of what you want to say and how you're going to say it. There are a few key steps you can follow to make sure you're prepared:
Understand your assignment: What is the goal of this essay? What is the length and deadline of the assignment? Is there anything you need to clarify with your teacher or professor?
Define a topic: If you're allowed to choose your own topic , try to pick something that you already know a bit about and that will hold your interest.
Do your research: Read  primary and secondary sources and take notes to help you work out your position and angle on the topic. You'll use these as evidence for your points.
Come up with a thesis:  The thesis is the central point or argument that you want to make. A clear thesis is essential for a focused essay—you should keep referring back to it as you write.
Create an outline: Map out the rough structure of your essay in an outline . This makes it easier to start writing and keeps you on track as you go.
Once you've got a clear idea of what you want to discuss, in what order, and what evidence you'll use, you're ready to start writing.
The introduction sets the tone for your essay. It should grab the reader's interest and inform them of what to expect. The introduction generally comprises 10–20% of the text.
1. Hook your reader
The first sentence of the introduction should pique your reader's interest and curiosity. This sentence is sometimes called the hook. It might be an intriguing question, a surprising fact, or a bold statement emphasizing the relevance of the topic.
Let's say we're writing an essay about the development of Braille (the raised-dot reading and writing system used by visually impaired people). Our hook can make a strong statement about the topic:
The invention of Braille was a major turning point in the history of disability.
2. Provide background on your topic
Next, it's important to give context that will help your reader understand your argument. This might involve providing background information, giving an overview of important academic work or debates on the topic, and explaining difficult terms. Don't provide too much detail in the introduction—you can elaborate in the body of your essay.
3. Present the thesis statement
Next, you should formulate your thesis statement— the central argument you're going to make. The thesis statement provides focus and signals your position on the topic. It is usually one or two sentences long. The thesis statement for our essay on Braille could look like this:
As the first writing system designed for blind people's needs, Braille was a groundbreaking new accessibility tool. It not only provided practical benefits, but also helped change the cultural status of blindness.
4. Map the structure
In longer essays, you can end the introduction by briefly describing what will be covered in each part of the essay. This guides the reader through your structure and gives a preview of how your argument will develop.
The invention of Braille marked a major turning point in the history of disability. The writing system of raised dots used by blind and visually impaired people was developed by Louis Braille in nineteenth-century France. In a society that did not value disabled people in general, blindness was particularly stigmatized, and lack of access to reading and writing was a significant barrier to social participation. The idea of tactile reading was not entirely new, but existing methods based on sighted systems were difficult to learn and use. As the first writing system designed for blind people's needs, Braille was a groundbreaking new accessibility tool. It not only provided practical benefits, but also helped change the cultural status of blindness. This essay begins by discussing the situation of blind people in nineteenth-century Europe. It then describes the invention of Braille and the gradual process of its acceptance within blind education. Subsequently, it explores the wide-ranging effects of this invention on blind people's social and cultural lives.
Write your essay introduction
The body of your essay is where you make arguments supporting your thesis, provide evidence, and develop your ideas. Its purpose is to present, interpret, and analyze the information and sources you have gathered to support your argument.
Length of the body text
The length of the body depends on the type of essay. On average, the body comprises 60–80% of your essay. For a high school essay, this could be just three paragraphs, but for a graduate school essay of 6,000 words, the body could take up 8–10 pages.
Paragraph structure
To give your essay a clear structure , it is important to organize it into paragraphs . Each paragraph should be centered around one main point or idea.
That idea is introduced in a  topic sentence . The topic sentence should generally lead on from the previous paragraph and introduce the point to be made in this paragraph. Transition words can be used to create clear connections between sentences.
After the topic sentence, present evidence such as data, examples, or quotes from relevant sources. Be sure to interpret and explain the evidence, and show how it helps develop your overall argument.
Lack of access to reading and writing put blind people at a serious disadvantage in nineteenth-century society. Text was one of the primary methods through which people engaged with culture, communicated with others, and accessed information; without a well-developed reading system that did not rely on sight, blind people were excluded from social participation (Weygand, 2009). While disabled people in general suffered from discrimination, blindness was widely viewed as the worst disability, and it was commonly believed that blind people were incapable of pursuing a profession or improving themselves through culture (Weygand, 2009). This demonstrates the importance of reading and writing to social status at the time: without access to text, it was considered impossible to fully participate in society. Blind people were excluded from the sighted world, but also entirely dependent on sighted people for information and education.
See the full essay example
The conclusion is the final paragraph of an essay. It should generally take up no more than 10–15% of the text . A strong essay conclusion :
Returns to your thesis
Ties together your main points
Shows why your argument matters
A great conclusion should finish with a memorable or impactful sentence that leaves the reader with a strong final impression.
What not to include in a conclusion
To make your essay's conclusion as strong as possible, there are a few things you should avoid. The most common mistakes are:
Including new arguments or evidence
Undermining your arguments (e.g. "This is just one approach of many")
Using concluding phrases like "To sum up…" or "In conclusion…"
Braille paved the way for dramatic cultural changes in the way blind people were treated and the opportunities available to them. Louis Braille's innovation was to reimagine existing reading systems from a blind perspective, and the success of this invention required sighted teachers to adapt to their students' reality instead of the other way around. In this sense, Braille helped drive broader social changes in the status of blindness. New accessibility tools provide practical advantages to those who need them, but they can also change the perspectives and attitudes of those who do not.
Write your essay conclusion
Checklist: Essay
My essay follows the requirements of the assignment (topic and length ).
My introduction sparks the reader's interest and provides any necessary background information on the topic.
My introduction contains a thesis statement that states the focus and position of the essay.
I use paragraphs to structure the essay.
I use topic sentences to introduce each paragraph.
Each paragraph has a single focus and a clear connection to the thesis statement.
I make clear transitions between paragraphs and ideas.
My conclusion doesn't just repeat my points, but draws connections between arguments.
I don't introduce new arguments or evidence in the conclusion.
I have given an in-text citation for every quote or piece of information I got from another source.
I have included a reference page at the end of my essay, listing full details of all my sources.
My citations and references are correctly formatted according to the required citation style .
My essay has an interesting and informative title.
I have followed all formatting guidelines (e.g. font, page numbers, line spacing).
Your essay meets all the most important requirements. Our editors can give it a final check to help you submit with confidence.
Open Google Slides Download PowerPoint
An essay is a focused piece of writing that explains, argues, describes, or narrates.
In high school, you may have to write many different types of essays to develop your writing skills.
Academic essays at college level are usually argumentative : you develop a clear thesis about your topic and make a case for your position using evidence, analysis and interpretation.
The structure of an essay is divided into an introduction that presents your topic and thesis statement , a body containing your in-depth analysis and arguments, and a conclusion wrapping up your ideas.
The structure of the body is flexible, but you should always spend some time thinking about how you can organize your essay to best serve your ideas.
Your essay introduction should include three main things, in this order:
An opening hook to catch the reader's attention.
Relevant background information that the reader needs to know.
A thesis statement that presents your main point or argument.
The length of each part depends on the length and complexity of your essay .
A thesis statement is a sentence that sums up the central point of your paper or essay . Everything else you write should relate to this key idea.
The thesis statement is essential in any academic essay or research paper for two main reasons:
It gives your writing direction and focus.
It gives the reader a concise summary of your main point.
Without a clear thesis statement, an essay can end up rambling and unfocused, leaving your reader unsure of exactly what you want to say.
A topic sentence is a sentence that expresses the main point of a paragraph . Everything else in the paragraph should relate to the topic sentence.
At college level, you must properly cite your sources in all essays , research papers , and other academic texts (except exams and in-class exercises).
Add a citation whenever you quote , paraphrase , or summarize information or ideas from a source. You should also give full source details in a bibliography or reference list at the end of your text.
The exact format of your citations depends on which citation style you are instructed to use. The most common styles are APA , MLA , and Chicago .
Is this article helpful?
Other students also liked.
How long is an essay? Guidelines for different types of essay
How to write an essay introduction | 4 steps & examples
How to conclude an essay | Interactive example
More interesting articles
Checklist for academic essays | Is your essay ready to submit?
Comparing and contrasting in an essay | Tips & examples
Example of a great essay | Explanations, tips & tricks
Generate topic ideas for an essay or paper | Tips & techniques
How to revise an essay in 3 simple steps
How to structure an essay: Templates and tips
How to write a descriptive essay | Example & tips
How to write a literary analysis essay | A step-by-step guide
How to write a narrative essay | Example & tips
How to write a rhetorical analysis | Key concepts & examples
How to Write a Thesis Statement | 4 Steps & Examples
How to write an argumentative essay | Examples & tips
How to write an essay outline | Guidelines & examples
How to write an expository essay
How to write the body of an essay | Drafting & redrafting
Kinds of argumentative academic essays and their purposes
Organizational tips for academic essays
The four main types of essay | Quick guide with examples
Transition sentences | Tips & examples for clear writing
What is your plagiarism score?
If you're seeing this message, it means we're having trouble loading external resources on our website.
If you're behind a web filter, please make sure that the domains *.kastatic.org and *.kasandbox.org are unblocked.
To log in and use all the features of Khan Academy, please enable JavaScript in your browser.
Praxis Core Writing
Course: praxis core writing   >   unit 1, argumentative essay | quick guide.
Source-based essay | Quick guide
Revision in context | Quick guide
Within-sentence punctuation | Quick guide
Subordination and coordination | Quick guide
Independent and dependent Clauses | Video lesson
Parallel structure | Quick guide
Modifier placement | Quick guide
Shifts in verb tense | Quick guide
Pronoun clarity | Quick guide
Pronoun agreement | Quick guide
Subject-verb agreement | Quick guide
Noun agreement | Quick guide
Frequently confused words | Quick guide
Conventional expressions | Quick guide
Logical comparison | Quick guide
Concision | Quick guide
Adjective/adverb confusion | Quick guide
Negation | Quick guide
Capitalization | Quick guide
Apostrophe use | Quick guide
Research skills | Quick guide
Argumentative essay (30 minutes)
Want to join the conversation.
Upvote Button navigates to signup page
Downvote Button navigates to signup page
Flag Button navigates to signup page
How to Write an Argumentative Essay: 101 Guide [+ Examples]
An argumentative essay is a genre of academic writing that investigates different sides of a particular issue. Its central purpose is to inform the readers rather than expressively persuade them. Thus, it is crucial to differentiate between argumentative and persuasive essays.
While composing an argumentative essay, the students have to demonstrate their research and analytical skills. The secret of a successful paper lies behind strong arguments and counterarguments. So, the writer should focus on facts and data rather than personal values and beliefs.
Besides, a good argumentative essay should be structured appropriately:
The introduction and conclusion have to create a frame for the entire essay.
The body paragraphs are supposed to cover the essential points.
Supporting evidence should make a paper more professional and reputable.
Are you still wondering what an argumentative essay is and how to write it? Check out the sections below prepared by our experts . Here, you can find the most valuable info, helpful tips, and useful examples.
📜 Classic Strategy
📋 toulmin strategy, 🗣️ rogerian strategy, ✒️ fill in the blanks, 🔍 edit and proofread, 🔗 references, 📌 argumentative essay in a nutshell.
Are you trying to figure out what an argumentative essay is? It's a type of academic paper that covers both sides of a given issue. An author can decide whether they aim to present both sides equally or support one side more dynamically.
One of the mistakes among students is the confusion of argumentative and persuasive essays . Do you want to figure out the differences? Take a look at the following table.
Before writing an argument essay, it would be helpful to choose an appropriate model to rely on. There are three strategies to consider: Classical, Toulmin, and Rogerian.
Look at the following sections and choose the most suitable one for you.
Are you wondering how to write an argumentative essay? Consider using the classical approach. It is the most popular way of composing an argumentative paper.
Under the classical strategy, the author has to follow these rules:
research the issue;
present both sides;
express own opinion;
prove the reader the validity of the conclusion.
It is up to the audience to decide whether your position is right or wrong. Yet, you should try to convince the readers of the effectiveness of your opinion.
Usually, the classical argument paper is structured in the following way:
Introduction . Use the hook to catch the readers' attention. State the problem and explain why your topic is relatable to the audience.
General background. Introduce the general info and several facts about your issue.
Thesis statement . State your position clearly and concisely.
The central argument. Provide valid evidence and appropriate examples to support your position. Refer only to reliable sources.
Rebuttal . Include a counter paragraph in your essay, presenting the opposing arguments. Provide specific examples to make the reader understand your position. Also, explain to the audience why the counterclaims are incorrect.
Conclusion . Synthesize your arguments and counterarguments. Give the readers a question for further investigation of your problem. To make your essay more impressive, compose a memorable concluding sentence.
Toulmin strategy is the most suitable for the discussion of controversial issues. This model aims to find common ground through clear logic and valid evidence. Besides, the Toulmin strategy eliminates unnecessary things and limits the points to agree upon.
An argumentative essay written by the Toulmin model includes the following elements:
Claim . A viewpoint that the author aims to prove.
Evidence . Supportive facts from reliable resources that highlight the significance of the claim.
Warrant . An element that connects the claim and that evidence.
Backing . Additional reasoning that underlines the warrant's validity.
Rebuttal . Counterarguments that contradict the author's position.
Qualifier . An additional element (usually, a word or a short phrase) that narrows the claim's capacity. Several examples of qualifiers: "typically," "usually," "occasionally," etc.
Exceptions . Specific limitations that indicate the cases where that claim may not be valid.
Like the Toulmin approach, Rogerian strategy attempts to find common ground between two sides of one issue. However, the technique is slightly different.
The Rogerian model is often used in highly controversial debates when the parties do not accept each other's position. Thus, the given strategy focuses on finding the agreement by proving the validity of the opposing arguments.
Below, you can find the primary outline for the Rogerian argumentative essay:
Introduce the problem. Present the issue clearly and explain why it is worth the readers' attention.
Summarize and analyze the counterarguments. Take into consideration all the possible counterpoints and look at them from different perspectives. Discuss the cases in which the opposing claims could be valid. Demonstrate your open-mindedness. This will make the opposite party more loyal to you.
Present your position. After discussing the counterpoints, state your opinion. Convince the audience about the validity of your points.
Prove the advantages of your position. Explain to the opposite party how the acceptance and adoption of your points will benefit them.
🧐 How to Write an Argumentative Essay
Before working on your essay, carefully read the assignment. Make sure you understand all the instructor's requirements and the purpose of the paper.
Pay enough attention to the task. Did your professor assign you a topic? Or do you need to choose it yourself ? Make sure you have an idea that will turn into an outstanding essay.
Select the strategy you are going to apply. An argumentative essay format will depend on the model you choose to compose your paper. Analyze the issue you will arise and decide what strategy is the most suitable. Is it the Classical model, the Toulmin, or the Rogerian one?
After that, start composing your argumentative essay. Check out the following sections. We have a lot of insightful info to share with you!
📚 Research the Topic
The first step of writing an argumentative paper is an in-depth investigation of the topic. To validate your arguments, you have to refer to credible resources. The essay will look more professional if you use reliable sources in it.

To research like a professional , do the following:
Use only credible sources. You can refer to the books, research articles, materials from academic databases, or Google Scholar. Webpages registered as governmental or educational institutions (.gov, .edu.) and widely-known news websites (New York Times, BBC, CNBC) are also considered appropriate. Avoid using blog posts, outdated materials, and any other data from unreliable sources. You may get into huge trouble, taking information from random websites, since it may be invalid.
Pay attention to the publishing date . You may be required to use the sources released no later than five years ago. Yet, it is not always the case, especially when you're dealing with historical documents. Thus, double-check your instructions regarding recommended sources.
Keep your topic in mind. Concentrate on what you are writing about and select the sources for your exact issue. Avoid sources that provide too general information and look for more limited ones. If your idea is World War II's economic consequences, the history book from ancient times to modern days will not be the best option.
Become an expert. Take enough time to investigate the issue you are writing about. Read numerous articles, compare and contrast the scientists' opinions. Prove your reader that you are a reliable person who selected the best sources.
📝 Outline Your Essay
The majority of students tend to underestimate the power of outlining. Don't do this! An argumentative essay outline is a helpful tool for planning, structuring, and composing.
Firstly , a well-developed outline helps the writer to put all their thoughts in an appropriate order. None of the essential points will be lost if the student plans the essay before writing.
Secondly , it lets the writer figure out what evidence suits what argument most. Before writing, draft your essay first. Put examples, facts, etc. in the right parts of the paper. Then, write the entire text.
Thirdly , an outline provides a perfect opportunity to change the essay's parts without rewriting the paper. Are you unsure of specific details? Not a problem. Change them in the outline without ruining the text.
There are essential elements that your outline should contain. Check out the following section to see them.
Introduction
How to start an argumentative essay? First and foremost, include an argumentative essay introduction in your outline.
This part should grab the readers' attention from the first words. Thus, put enough effort into composing a compelling hook . What can it be? An impressive statistic or an exciting fact? Be creative – decide yourself! But make sure that your intro is catchy enough.
After the hook, introduce your topic's general background . Prove the readers the significance of your issue and gradually come to the thesis statement .
The concept of studying abroad is becoming increasingly popular in both developed and developing countries. Students around the globe strive to explore the world and broaden their minds, and studying in a foreign country is an excellent opportunity to do so. Such experience may be extremely beneficial because meeting new people and discovering foreign cultures help students to gain valuable knowledge and see the world from a new perspective. However, while presenting significant opportunities for personal growth, it may also bring about some challenges.
Thesis Statement
A thesis is an essential part of your argumentative essay. It should state your position regarding the issue clearly and concisely. Avoid general statements, vague words, and be as specific and possible. Your thesis statement should guide the readers throughout the main points of the paper.
The location of the thesis in the essay plays a crucial role. The most appropriate place for it is the last sentence of the introductory paragraph.
Although students face difficulties such as loneliness while studying abroad, it is a worthy experience to introduce them to new knowledge, people, and culture and promote their independence.
Body Paragraphs
The body of your paper is supposed to develop your position, provide valid evidence and examples. Each paragraph has to focus only on one idea. This will ensure the logical structure of your argumentative essay.
A body paragraph should start from the topic sentence and end with the concluding sentence . Such a frame around every section will make your readers stay concentrated on your ideas and get your opinion.
The topic sentence is the first sentence of the passage. It should reflect its point and correspond to the thesis statement.
The concluding sentence aims to wrap up the author's thoughts. Thus, make sure that the last sentence of a paragraph is insightful enough.
Each body paragraph should include an argument (or a counterargument) with supporting evidence. Get your proof from credible sources and ensure that it directly corresponds to the point.
An example of a topic sentence :
The benefits of education abroad are almost innumerable, prominent examples being gaining new knowledge, making friends with people who have different mindsets, and discovering new cultures.
An example of a concluding sentence:
Participants of student exchange programs usually return more driven and eager to develop both themselves and their country.
A conclusion plays a critical role in understanding the entire paper. It summarizes the body and leaves the final impression. Besides, it may push the readers on further investigation of the issue.
To make your argumentative essay conclusion powerful, it is not enough just to summarize the arguments. It has to synthesize your ideas and show the connection between them. In other words, your points should be summarized and analyzed.
Moreover, a conclusion refers to the thesis statement . A mere restatement of the central idea is not the most successful way of finishing your paper. You should try to develop it to demonstrate the reason you've written the previous paragraphs.
One more tip:
Give the audience an incentive to explore the topic more in-depth. Insert the questions for further investigation at the end of your essay. It would play a significant role in making an impressive conclusion.
To sum up, studying abroad is beneficial as it helps a person evolve and perceive a world from new perspectives. It is an opportunity for a participant to explore the world, meet new people, gain valuable knowledge and experience, and broaden their horizons. Education abroad might pose problems like homesickness, loneliness, and trouble with getting accustomed to a new environment. However, all of them can be easily overcome if a student is flexible and eager to become autonomous and independent.
The list of references is a crucial part of any argumentative essay. It should contain all the sources the writer uses in the paper.
Before organizing your reference list , double-check your argumentative essay format. Is it written in MLA, APA, or maybe in Chicago style? How many references does the professor expect you to include? What kind of sources are you required to use?
After figuring out these issues, move to the format requirements of the writing style you use for your paper. The most popular ones are APA (7th edition), MLA, and ChicagoAD (author-date) styles. Below, you can find the examples of a reference for the same book in different formatting styles.
Did you develop a good outline? Congratulations! You are almost done with the essay. Now, you need to fill in the blanks and create a final version of your paper. Here is where you need to demonstrate a high level of your writing skills.
Make sure your paper has no logical fallacies. Information from an untrustworthy source, a hasty generalization, or a false conclusion may put your reliability as an author under threat. So double-check all the data you include in your essay. Moreover, make sure all your statements are well-developed and supported by valid evidence.
Check your argumentative essay structure . All the arguments should refer to the thesis statement and must be presented in the logical sequence. The supporting evidence and examples have to be inserted in the text logically, according to the arguments.
Pay enough attention to the citations. References and in-text citations are incredibly tricky. Always check every detail according to your essay format. If you are unsure of specific issues, refer to a citation guide and make your paper free of formatting mistakes.
Ensure the coherence of your argumentative essay. Often, the paper's material seems raw only because it is presented without a logical connection. To ensure a smooth connection between the ideas, use transitions between the paragraphs and linking words inside them. Insert them in the text to connect the points. As a result, you will have a coherent essay with the logical flow of the arguments.

The final step of your writing process is editing and proofreading. Although it is not that energy and time consuming, it still plays a critical role in the work's success.
While writing your argumentative paper, plan your time accordingly. This will provide you with an opportunity to polish your essay before submitting it. And take a look at our checklist and always use it to improve your papers:
NO first and second person. Use only the third person in your argumentative essay. It is a general requirement for any kind of academic paper.
NO slang. The word choice is an essential part of the essay writing process. Ensure you use only formal vocabulary and avoid using informal language (jargon, slang, etc.).
NO unchecked words. Sometimes, words can raise questions and lead to misunderstandings. If you are unsure whether the term is used appropriately, double-check its meaning or replace it with another.
NO plagiarism. While proofreading, make sure your citations are either properly paraphrased or taken in quotation marks. You can change the sentence structure to avoid plagiarism.
NO minor mistakes. Grammar, spelling, punctuation play a crucial role. Want to make your paper look professional? Make sure it is free of minor mistakes then.
Argumentative Essay Topics
Should student-athletes benefit from sports?  
Do celebrities really have influence on people behavior?  
Will decriminalization of drugs increase drug menace?  
Does social and environmental reporting promote organizations' financial success? 
Should online learning be promoted?  
Can space exploration resolve human problems?  
Is success really the outcome of hard work?  
Is there discrimination against women in sports?   
Will banning tobacco sales promote public health?  
Is euthanasia a clemency?  
Should college education be free and accessible for every student?  
Should football be banned for being too dangerous?  
Is it time to change social norms ?  
Should public servants' strikes be prohibited?  
Does media create a negative image of ageing and older people?  
Is capitalism the best economic system?  
Can children under 18 make an appropriate decision on getting tattoo ?  
Should net neutrality be protected?  
Can an improper use of social media provoke a family crisis?  
Is it right to use animals in biomedical research ?  
Does the climate change affect our indoor environment? 
Are children's crimes a result of poor parenting?  
Should health care be universal?  
Does the increased use of technology hurt students' efficiency? 
Is transformative education a key to the system modernization?  
Why should patients have access to truthful information?  
How does language barrier affect health care access?  
Would allowing adoption by same-sex couples benefit the country's child welfare system? 
Is spanking children a proper way to improve their behavior?  
Does gun control law lowers crime rates?  
Will ban on spamming improve users' internet experience?  
Should behavior be made illegal because it's immoral?  
Is globalization really a progress?  
Does aid to developing countries bring more harm than good?  
Can parents improve children mental health by restricting internet use ?  
Is trusting our senses the best way to get the truth?  
Why parents should not have the right to choose their children based on genetics.  
Is college education really worth it? 
Will wearing a body camera by police officer enhance public trust?    
Immigration : a benefit or a threat?  
Is it a duty of adult children to take care of their elderly parents?  
Should abortions be legal?  
Are agents an integral part of professional sports?  
Will ban of cellphones while driving decrease the car accident rates? 
Should marijuana be legal for medical use?  
Is veganism diet universally beneficial?  
Should museums return artefacts?  
Is water birth beneficial for women's health?  
Will paying people to stay healthy benefit the nation in the long-term perspective?  
Is obesity a disease or a choice?  
It is up to you to decide how many parts to include in your essay. However, the 5 paragraph structure is the most appropriate model for an argumentative paper. So, write an introduction, a conclusion, and three body paragraphs.
The pronoun "you" is acceptable for informal writing. Yet, in academic papers, avoid using the second person. The same situation is with the first person. Generally, academic papers require the use of the third person.
A hook aims to grab the readers' attention. Thus, you could start your essay with an interesting fact about your issue. Another way to create a catchy hook is to prove the audience the relatability of your topic. Make the readers want to explore your essay by demonstrating the significance of your issue.
Yes, you can. A question might become a compelling hook. Just make sure that it is profound, thought-provocative, and concise. A too broad or complicated question will only confuse your readers.
A title is an essential part of the essay since it causes the first impression. While selecting a heading, take into consideration the following points:
1. The title must be catchy.
2. It has to be not too long (5-12 words).
3. The title has to reflect the topic of the paper.
4. It should not be too complicated: the simpler – the better.
Thank you for visiting our page! We hope the information was helpful and insightful. Do you have friends who seek help with writing an argumentative essay? Share our article with them. And don't forget to leave your comments!
Sample Argument Essays: Mesa Community College
Argument: The Writing Center, University of North Carolina at Chapel Hill
Tips on How to Write an Argumentative Essay: Grace Fleming, ThoughtCo
Tips for Organizing an Argumentative Essay: Judith L., Beumer Writing Center, Valparaiso University
Argumentative Essay: Oya Ozagac, Bogazici University, Online Writing Lab
Argumentative Essays: Purdue Online Writing Lab, College of Liberal Arts, Purdue University
How to Write an Argumentative Essay Step by Step: Virginia Kearney, Owlcation
Counterargument: Gordon Harvey for the Writing Center at Harvard University
Basic Steps in the Research Process: North Hennepin Community College, Minnesota
How to Recognize Plagiarism, Overview: School of Education, Indiana University Bloomington
15 Steps to Good Research: Georgetown University Library
Share to Facebook
Share to Twitter
Share to LinkedIn
Share to email
Recommended for You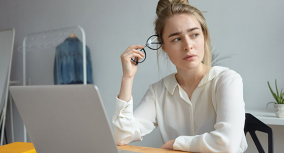 How to Write about a Topic You Lack Interest in [2023]
During their school years, students may not always have the opportunity to select a topic for their essay or research paper. Instructors tend to assign one or offer a list of ideas that might not seem engaging. Moreover, even the topic that you choose yourself can sometimes end up being...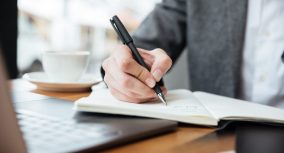 How to Write a Successful College Essay: Topics, Samples, & Tips
Sorry to disappoint you, but if you think that your high scores and grades would be enough to get accepted into the university of your dreams, you're wrong… The best colleges worldwide, such as the Ivy League schools receive applications from thousands and thousands of talented students. You gotta stand...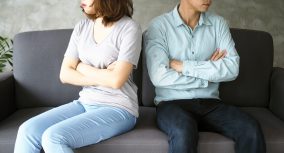 Persuasive & Argumentative Essays about Divorce: Free Tips
A divorce is a life-changing experience that affects spouses and their children (if there are any). Since divorce rates are relatively high in modern society, more and more people face this problem nowadays. When you are assigned to compose an argumentative essay about divorce, you should be as careful as...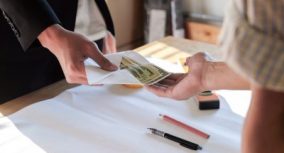 How to Stop Corruption Essay: Guide & Topics [+4 Samples]
Corruption is an abuse of power that was entrusted to a person or group of people for personal gain. It can appear in various settings and affect different social classes, leading to unemployment and other economic issues. This is why writing an essay on corruption can become a challenge. One...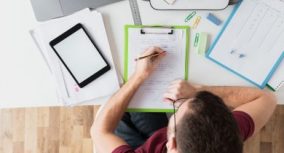 1000-Word Essays: Writing Guide + FAQ
Do you have to write an essay for the first time? Or maybe you've only written essays with less than 1000 words? Someone might think that writing a 1000-word essay is a rather complicated and time-consuming assignment. Others have no idea how difficult thousand-word essays can be. Well, we have...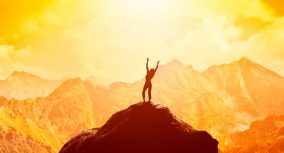 If I Could Change the World Essay: Examples & Writing Guide
To write an engaging "If I Could Change the World" essay, you have to get a few crucial elements: The questions that define this paper type: What? How? Whom? When? Where? The essay structure that determines where each answer should be; Some tips that can make your writing unique and original. Let us...
clock This article was published more than  1 year ago
Opinion The Washington Post guide to writing an opinion article
The Washington Post is providing this news free to all readers as a public service.
Follow this story and more by signing up for national breaking news email alerts.
Each month, The Washington Post publishes dozens of op-eds from guest authors. These articles — written by subject-matter experts, politicians, journalists and other people with something interesting to say — provide a diversity of voices and perspectives for our readers.
The information and tips below are meant to demystify our selection and editing process, and to help you sharpen your argument before submitting an op-ed of your own.