Basic essay structure
Improve your writing
Organise your essays to demonstrate your knowledge, show your research and support your arguments.
Essays are usually written in continuous, flowing, paragraphed text and don't use section headings. This may seem unstructured at first, but good essays are carefully structured.
How your assignment content is structured is your choice. Use the basic pattern below to get started.
Essay structure
An essay consists of three basic parts:, introduction.
The essay itself usually has no section headings. Only the title page, author declaration and reference list are written as headings, along with, for example, appendices. Check any task instructions, and your course or unit handbook, for further details.
Content in assignment introductions can vary widely. In some disciplines you may need to provide a full background and context, whereas other essays may need only a little context, and others may need none.
An introduction to an essay usually has three primary purposes:
To set the scene
To tell readers what is important, and why
To tell the reader what the essay is going to do (signposting)
A standard introduction includes the following five elements:
A statement that sets out the topic and engages the reader.
The background and context of the topic.
Any important definitions, integrated into your text as appropriate.
An outline of the key points, topic, issues, evidence, ideas, arguments, models, theories, or other information, as appropriate. This may include distinctions or contrasts between different ideas or evidence.
A final sentence or two which tells the reader your focal points and aims.
You should aim to restrict your introduction to information needed for the topic and only include background and contextual information which helps the reader understand it, or sets the scene for your chosen focal points.
In most essays you will have a considerable range of options for your focus. You will be expected to demonstrate your ability to select the most relevant content to address your focal points.
There are some exceptions. For example, if an assignment brief specifically directs the essay focus or requires you to write broadly about a topic. These are relatively rare or are discipline-specific so you should check your task instructions and discipline and subject area conventions.
Below are examples of an opening statement, a summary of the selected content, and a statement at the end of the introduction which tells the reader what the essay will focus on and how it will be addressed. We've use a fictional essay.
The title of our essay is: 'Cats are better than dogs. Discuss.'
To submit this essay you also would need to add citations as appropriate.
Example of opening statements:
People have shared their lives with cats and dogs for millenia. Which is better depends partly on each animal's characteristics and partly on the owner's preferences.
Here is a summary of five specific topics selected for the essay, which would be covered in a little more detail in the introduction:
In ancient Egypt, cats were treated as sacred and were pampered companions.
Dogs have for centuries been used for hunting and to guard property. There are many types of working dog, and both dogs and cats are now kept purely as pets.
They are very different animals, with different care needs, traits and abilities.
It is a common perception that people are either "cat-lovers" or "dog-lovers".
It is a common perception that people tend to have preferences for one, and negative beliefs about and attitudes towards, the other.
Example of closing statements at the end of the introduction:
This essay will examine both cats' and dogs' behaviour and abilities, the benefits of keeping them as pets, and whether people's perceptions of their nature matches current knowledge and understanding.
Main body: paragraphs
The body of the essay should be organised into paragraphs. Each paragraph should deal with a different aspect of the issue, but they should also link in some way to those that precede and follow it. This is not an easy thing to get right, even for experienced writers, partly because there are many ways to successfully structure and use paragraphs. There is no perfect paragraph template.
The theme or topic statement
The first sentence, or sometimes two, tells the reader what the paragraph is going to cover. It may either:
Begin a new point or topic, or
Follow on from the previous paragraph, but with a different focus or go into more-specific detail. If this is the case, it should clearly link to the previous paragraph.
The last sentence
It should be clear if the point has come to an end, or if it continues in the next paragraph.
Here is a brief example of flow between two summarised paragraphs which cover the historical perspective:
It is known from hieroglyphs that the Ancient Egyptians believed that cats were sacred. They were also held in high regard, as suggested by their being found mummified and entombed with their owners (Smith, 1969). In addition, cats are portrayed aiding hunters. Therefore, they were both treated as sacred, and were used as intelligent working companions. However, today they are almost entirely owned as pets.
In contrast, dogs have not been regarded as sacred, but they have for centuries been widely used for hunting in Europe. This developed over time and eventually they became domesticated and accepted as pets. Today, they are seen as loyal, loving and protective members of the family, and are widely used as working dogs.
There is never any new information in a conclusion.
The conclusion usually does three things:
Reminds your readers of what the essay was meant to do.
Provides an answer, where possible, to the title.
Reminds your reader how you reached that answer.
The conclusion should usually occupy just one paragraph. It draws together all the key elements of your essay, so you do not need to repeat the fine detail unless you are highlighting something.
A conclusion to our essay about cats and dogs is given below:
Both cats and dogs have been highly-valued for millenia, are affectionate and beneficial to their owners' wellbeing. However, they are very different animals and each is 'better' than the other regarding care needs and natural traits. Dogs need regular training and exercise but many owners do not train or exercise them enough, resulting in bad behaviour. They also need to be 'boarded' if the owner is away and to have frequent baths to prevent bad odours. In contrast, cats do not need this level of effort and care. Dogs are seen as more intelligent, loyal and attuned to human beings, whereas cats are perceived as aloof and solitary, and as only seeking affection when they want to be fed. However, recent studies have shown that cats are affectionate and loyal and more intelligent than dogs, but it is less obvious and useful. There are, for example, no 'police' or 'assistance' cats, in part because they do not have the kinds of natural instincts which make dogs easy to train. Therefore, which animal is better depends upon personal preference and whether they are required to work. Therefore, although dogs are better as working animals, cats are easier, better pets.
Download our basic essay structure revision sheet
Download this page as a PDF for your essay structure revision notes
Better Essays: Signposting
Paragraphs main body of an assessment
Have a language expert improve your writing
Run a free plagiarism check in 10 minutes, generate accurate citations for free.
Knowledge Base
The four main types of essay | Quick guide with examples
The Four Main Types of Essay | Quick Guide with Examples
Published on September 4, 2020 by Jack Caulfield . Revised on July 23, 2023.
An essay is a focused piece of writing designed to inform or persuade. There are many different types of essay, but they are often defined in four categories: argumentative, expository, narrative, and descriptive essays.
Argumentative and expository essays are focused on conveying information and making clear points, while narrative and descriptive essays are about exercising creativity and writing in an interesting way. At university level, argumentative essays are the most common type. 
In high school and college, you will also often have to write textual analysis essays, which test your skills in close reading and interpretation.
Table of contents
Argumentative essays, expository essays, narrative essays, descriptive essays, textual analysis essays, other interesting articles, frequently asked questions about types of essays.
An argumentative essay presents an extended, evidence-based argument. It requires a strong thesis statement —a clearly defined stance on your topic. Your aim is to convince the reader of your thesis using evidence (such as quotations ) and analysis.
Argumentative essays test your ability to research and present your own position on a topic. This is the most common type of essay at college level—most papers you write will involve some kind of argumentation.
The essay is divided into an introduction, body, and conclusion:
The introduction provides your topic and thesis statement
The body presents your evidence and arguments
The conclusion summarizes your argument and emphasizes its importance
The example below is a paragraph from the body of an argumentative essay about the effects of the internet on education. Mouse over it to learn more.
A common frustration for teachers is students' use of Wikipedia as a source in their writing. Its prevalence among students is not exaggerated; a survey found that the vast majority of the students surveyed used Wikipedia (Head & Eisenberg, 2010). An article in The Guardian stresses a common objection to its use: "a reliance on Wikipedia can discourage students from engaging with genuine academic writing" (Coomer, 2013). Teachers are clearly not mistaken in viewing Wikipedia usage as ubiquitous among their students; but the claim that it discourages engagement with academic sources requires further investigation. This point is treated as self-evident by many teachers, but Wikipedia itself explicitly encourages students to look into other sources. Its articles often provide references to academic publications and include warning notes where citations are missing; the site's own guidelines for research make clear that it should be used as a starting point, emphasizing that users should always "read the references and check whether they really do support what the article says" ("Wikipedia:Researching with Wikipedia," 2020). Indeed, for many students, Wikipedia is their first encounter with the concepts of citation and referencing. The use of Wikipedia therefore has a positive side that merits deeper consideration than it often receives.
Receive feedback on language, structure, and formatting
Professional editors proofread and edit your paper by focusing on:
Academic style
Vague sentences
Style consistency
See an example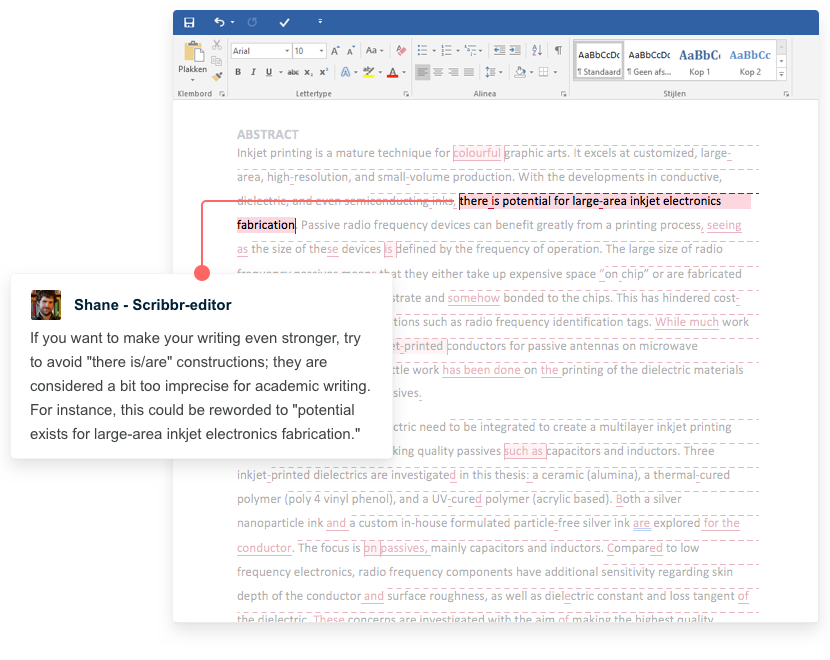 An expository essay provides a clear, focused explanation of a topic. It doesn't require an original argument, just a balanced and well-organized view of the topic.
Expository essays test your familiarity with a topic and your ability to organize and convey information. They are commonly assigned at high school or in exam questions at college level.
The introduction of an expository essay states your topic and provides some general background, the body presents the details, and the conclusion summarizes the information presented.
A typical body paragraph from an expository essay about the invention of the printing press is shown below. Mouse over it to learn more.
The invention of the printing press in 1440 changed this situation dramatically. Johannes Gutenberg, who had worked as a goldsmith, used his knowledge of metals in the design of the press. He made his type from an alloy of lead, tin, and antimony, whose durability allowed for the reliable production of high-quality books. This new technology allowed texts to be reproduced and disseminated on a much larger scale than was previously possible. The Gutenberg Bible appeared in the 1450s, and a large number of printing presses sprang up across the continent in the following decades. Gutenberg's invention rapidly transformed cultural production in Europe; among other things, it would lead to the Protestant Reformation.
A narrative essay is one that tells a story. This is usually a story about a personal experience you had, but it may also be an imaginative exploration of something you have not experienced.
Narrative essays test your ability to build up a narrative in an engaging, well-structured way. They are much more personal and creative than other kinds of academic writing . Writing a personal statement for an application requires the same skills as a narrative essay.
A narrative essay isn't strictly divided into introduction, body, and conclusion, but it should still begin by setting up the narrative and finish by expressing the point of the story—what you learned from your experience, or why it made an impression on you.
Mouse over the example below, a short narrative essay responding to the prompt "Write about an experience where you learned something about yourself," to explore its structure.
Since elementary school, I have always favored subjects like science and math over the humanities. My instinct was always to think of these subjects as more solid and serious than classes like English. If there was no right answer, I thought, why bother? But recently I had an experience that taught me my academic interests are more flexible than I had thought: I took my first philosophy class.
Before I entered the classroom, I was skeptical. I waited outside with the other students and wondered what exactly philosophy would involve—I really had no idea. I imagined something pretty abstract: long, stilted conversations pondering the meaning of life. But what I got was something quite different.
A young man in jeans, Mr. Jones—"but you can call me Rob"—was far from the white-haired, buttoned-up old man I had half-expected. And rather than pulling us into pedantic arguments about obscure philosophical points, Rob engaged us on our level. To talk free will, we looked at our own choices. To talk ethics, we looked at dilemmas we had faced ourselves. By the end of class, I'd discovered that questions with no right answer can turn out to be the most interesting ones.
The experience has taught me to look at things a little more "philosophically"—and not just because it was a philosophy class! I learned that if I let go of my preconceptions, I can actually get a lot out of subjects I was previously dismissive of. The class taught me—in more ways than one—to look at things with an open mind.
A descriptive essay provides a detailed sensory description of something. Like narrative essays, they allow you to be more creative than most academic writing, but they are more tightly focused than narrative essays. You might describe a specific place or object, rather than telling a whole story.
Descriptive essays test your ability to use language creatively, making striking word choices to convey a memorable picture of what you're describing.
A descriptive essay can be quite loosely structured, though it should usually begin by introducing the object of your description and end by drawing an overall picture of it. The important thing is to use careful word choices and figurative language to create an original description of your object.
Mouse over the example below, a response to the prompt "Describe a place you love to spend time in," to learn more about descriptive essays.
On Sunday afternoons I like to spend my time in the garden behind my house. The garden is narrow but long, a corridor of green extending from the back of the house, and I sit on a lawn chair at the far end to read and relax. I am in my small peaceful paradise: the shade of the tree, the feel of the grass on my feet, the gentle activity of the fish in the pond beside me.
My cat crosses the garden nimbly and leaps onto the fence to survey it from above. From his perch he can watch over his little kingdom and keep an eye on the neighbours. He does this until the barking of next door's dog scares him from his post and he bolts for the cat flap to govern from the safety of the kitchen.
With that, I am left alone with the fish, whose whole world is the pond by my feet. The fish explore the pond every day as if for the first time, prodding and inspecting every stone. I sometimes feel the same about sitting here in the garden; I know the place better than anyone, but whenever I return I still feel compelled to pay attention to all its details and novelties—a new bird perched in the tree, the growth of the grass, and the movement of the insects it shelters…
Sitting out in the garden, I feel serene. I feel at home. And yet I always feel there is more to discover. The bounds of my garden may be small, but there is a whole world contained within it, and it is one I will never get tired of inhabiting.
Prevent plagiarism. Run a free check.
Though every essay type tests your writing skills, some essays also test your ability to read carefully and critically. In a textual analysis essay, you don't just present information on a topic, but closely analyze a text to explain how it achieves certain effects.
Rhetorical analysis
A rhetorical analysis looks at a persuasive text (e.g. a speech, an essay, a political cartoon) in terms of the rhetorical devices it uses, and evaluates their effectiveness.
The goal is not to state whether you agree with the author's argument but to look at how they have constructed it.
The introduction of a rhetorical analysis presents the text, some background information, and your thesis statement; the body comprises the analysis itself; and the conclusion wraps up your analysis of the text, emphasizing its relevance to broader concerns.
The example below is from a rhetorical analysis of Martin Luther King Jr.'s "I Have a Dream" speech . Mouse over it to learn more.
King's speech is infused with prophetic language throughout. Even before the famous "dream" part of the speech, King's language consistently strikes a prophetic tone. He refers to the Lincoln Memorial as a "hallowed spot" and speaks of rising "from the dark and desolate valley of segregation" to "make justice a reality for all of God's children." The assumption of this prophetic voice constitutes the text's strongest ethical appeal; after linking himself with political figures like Lincoln and the Founding Fathers, King's ethos adopts a distinctly religious tone, recalling Biblical prophets and preachers of change from across history. This adds significant force to his words; standing before an audience of hundreds of thousands, he states not just what the future should be, but what it will be: "The whirlwinds of revolt will continue to shake the foundations of our nation until the bright day of justice emerges." This warning is almost apocalyptic in tone, though it concludes with the positive image of the "bright day of justice." The power of King's rhetoric thus stems not only from the pathos of his vision of a brighter future, but from the ethos of the prophetic voice he adopts in expressing this vision.
Literary analysis
A literary analysis essay presents a close reading of a work of literature—e.g. a poem or novel—to explore the choices made by the author and how they help to convey the text's theme. It is not simply a book report or a review, but an in-depth interpretation of the text.
Literary analysis looks at things like setting, characters, themes, and figurative language. The goal is to closely analyze what the author conveys and how.
The introduction of a literary analysis essay presents the text and background, and provides your thesis statement; the body consists of close readings of the text with quotations and analysis in support of your argument; and the conclusion emphasizes what your approach tells us about the text.
Mouse over the example below, the introduction to a literary analysis essay on Frankenstein , to learn more.
Mary Shelley's Frankenstein is often read as a crude cautionary tale about the dangers of scientific advancement unrestrained by ethical considerations. In this reading, protagonist Victor Frankenstein is a stable representation of the callous ambition of modern science throughout the novel. This essay, however, argues that far from providing a stable image of the character, Shelley uses shifting narrative perspectives to portray Frankenstein in an increasingly negative light as the novel goes on. While he initially appears to be a naive but sympathetic idealist, after the creature's narrative Frankenstein begins to resemble—even in his own telling—the thoughtlessly cruel figure the creature represents him as. This essay begins by exploring the positive portrayal of Frankenstein in the first volume, then moves on to the creature's perception of him, and finally discusses the third volume's narrative shift toward viewing Frankenstein as the creature views him.
If you want to know more about AI tools , college essays , or fallacies make sure to check out some of our other articles with explanations and examples or go directly to our tools!
Ad hominem fallacy
Post hoc fallacy
Appeal to authority fallacy
False cause fallacy
Sunk cost fallacy
College essays
Choosing Essay Topic
Write a College Essay
Write a Diversity Essay
College Essay Format & Structure
Comparing and Contrasting in an Essay
 (AI) Tools
Grammar Checker
Paraphrasing Tool
Text Summarizer
AI Detector
Plagiarism Checker
Citation Generator
At high school and in composition classes at university, you'll often be told to write a specific type of essay , but you might also just be given prompts.
Look for keywords in these prompts that suggest a certain approach: The word "explain" suggests you should write an expository essay , while the word "describe" implies a descriptive essay . An argumentative essay might be prompted with the word "assess" or "argue."
The vast majority of essays written at university are some sort of argumentative essay . Almost all academic writing involves building up an argument, though other types of essay might be assigned in composition classes.
Essays can present arguments about all kinds of different topics. For example:
In a literary analysis essay, you might make an argument for a specific interpretation of a text
In a history essay, you might present an argument for the importance of a particular event
In a politics essay, you might argue for the validity of a certain political theory
An argumentative essay tends to be a longer essay involving independent research, and aims to make an original argument about a topic. Its thesis statement makes a contentious claim that must be supported in an objective, evidence-based way.
An expository essay also aims to be objective, but it doesn't have to make an original argument. Rather, it aims to explain something (e.g., a process or idea) in a clear, concise way. Expository essays are often shorter assignments and rely less on research.
The key difference is that a narrative essay is designed to tell a complete story, while a descriptive essay is meant to convey an intense description of a particular place, object, or concept.
Narrative and descriptive essays both allow you to write more personally and creatively than other kinds of essays , and similar writing skills can apply to both.
Cite this Scribbr article
If you want to cite this source, you can copy and paste the citation or click the "Cite this Scribbr article" button to automatically add the citation to our free Citation Generator.
Caulfield, J. (2023, July 23). The Four Main Types of Essay | Quick Guide with Examples. Scribbr. Retrieved November 14, 2023, from https://www.scribbr.com/academic-essay/essay-types/
Is this article helpful?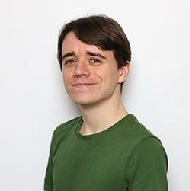 Jack Caulfield
Other students also liked, how to write an argumentative essay | examples & tips, how to write an expository essay, how to write an essay outline | guidelines & examples, what is your plagiarism score.
How to Structure an Essay
Writing Essays
Writing Research Papers
English Grammar
Ph.D., Rhetoric and English, University of Georgia
M.A., Modern English and American Literature, University of Leicester
B.A., English, State University of New York
If you've been tasked with writing an essay for a class assignment, the project might seem daunting. However, your assignment doesn't have to be a hair-pulling, frazzled all-nighter. Think of writing an essay as if you were making a hamburger . Imagine the parts of a burger: There's a bun (bread) on top and a bun on the bottom. In the middle, you'll find the meat.
Your introduction is like the top bun announcing the subject, your supporting paragraphs are the beef in the middle, and your conclusion is the bottom bun, supporting everything. The condiments would be the specific examples and illustrations that can help to clarify key points and keep your writing interesting. (Who, after all, would eat a burger composed only of bread and beef?)
Each part needs to be present: A soggy or missing bun would cause your fingers to slip immediately into the beef without being able to hold and enjoy the burger. But if your burger had no beef in the middle, you'd be left with two dry pieces of bread.
The Introduction
Your introductory paragraphs introduce the reader to your topic. For example, you might choose to write an essay titled, "Technology Is Changing Our Lives." Start your introduction with a hook that captures the reader's attention: "Technology is taking over our lives and changing the world."
After you introduce your topic and draw the reader in, the most important part of your introductory paragraph(s) would be you the main idea, or thesis . "The Little Seagull Handbook" calls this a statement that introduces your main point, identifying your topic. Your thesis statement could read: "Information technology has revolutionized the way we work."
But, your topic can be more varied and may cover seemingly mundane subjects, such as this opening paragraph from Mary Zeigler's " How to Catch River Crabs ." Zeigler grabs the reader's attention from the first sentence:
"As a lifelong crabber (that is, one who catches crabs, not a chronic complainer), I can tell you that anyone who has patience and a great love for the river is qualified to join the ranks of crabbers.​"
The final sentences of your introduction, then, would be a mini-outline of what your essay will cover. Don't use an outline form, but explain briefly all the key points you intend to discuss in narrative form.
Supporting Paragraphs
Extending the hamburger essay theme, the supporting paragraphs would be beef. These would include well-researched and logical points that support your thesis. The topic sentence of each paragraph might serve as the reference points of your mini-outline. The topic sentence , which is often at the beginning of a paragraph , states or suggests the main idea (or topic ) of a paragraph.
Bellevue College in Washington state shows how to write four different supporting paragraphs on four different topics : a description of a beautiful day; savings and loan and bank failures; the writer's father; and, the writer's joke-playing cousin. Bellevue explains that your supporting paragraphs should provide rich, vivid imagery, or logical and specific supporting details, depending on your topic.
A perfect supporting paragraph for the technology topic, discussed previously, could draw on current events. In its Jan. 20-21, 2018, weekend edition, "The Wall Street Journal" ran an article titled, " Digital Revolution Upends Ad Industry : A Divide Between Old Guard and New Tech Hires."
The article described in searing detail, how one of the world's biggest ad agencies lost a major Mcdonald's advertising account to a relative upstart because the fast-food chain felt the older agency "was not adept enough at using data to quickly produce online ads and target minute slices of its customer base."
The younger, hipper, agency, by contrast, had worked with Facebook Inc. and Alphabet Inc's Google to assemble a team of data experts. You could use this news story to illustrate how technology—and a need for workers who understand it and are able to use it—is taking over the world and is changing entire industries.
The Conclusion
Just as a hamburger needs a durable bottom bun to contain all the ingredients inside, your essay needs a strong conclusion to support and buttress your points. You can also think of it as the closing argument a prosecutor might make in a criminal court case. The closing arguments section of a trial takes place when the prosecution attempts to strengthen the evidence she presented to the jury. Even though the prosecutor likely provided solid and compelling arguments and evidence during the trial, it isn't until the closing arguments that she ties it all together.
In the same way, you'll restate your main points in the conclusion in reverse order of how you listed them in your introduction. Some sources call this an upside-down triangle: The intro was a triangle that was right-side up, where you started with a short, razor sharp point—your hook—which then fanned out slightly to your topic sentence and broadened further with your mini-outline. The conclusion, by contrast, is an upside-down triangle that starts by broadly reviewing the evidence—the points you made in your supporting paragraphs—and then narrows to your topic sentence and a restatement of your hook.
In this way, you've logically explained your points, restated your main idea, and left readers with a zinger that hopefully convinces them of your point of view.
Bullock, Richard. "The Little Seagull Handbook with Exercises." Michal Brody, Francine Weinberg, Third edition, W. W. Norton & Company, December 22, 2016.
How To Write an Essay
The Ultimate Guide to the 5-Paragraph Essay
Definition and Examples of Body Paragraphs in Composition
How to Write a Great Essay for the TOEFL or TOEIC
The Five Steps of Writing an Essay
Write an Attention-Grabbing Opening Sentence for an Essay
What Is Expository Writing?
Paragraph Writing
Tips on How to Write an Argumentative Essay
Definition and Examples of Analysis in Composition
6 Steps to Writing the Perfect Personal Essay
What an Essay Is and How to Write One
How to Help Your 4th Grader Write a Biography
Examples of Great Introductory Paragraphs
How to Write a Great Process Essay
The Introductory Paragraph: Start Your Paper Off Right
By clicking "Accept All Cookies", you agree to the storing of cookies on your device to enhance site navigation, analyze site usage, and assist in our marketing efforts.
Understanding Essay Structure: A Guide to Crafting Coherent and Cohesive Essays
Structure in writing an essay matters a ton. Sure, there is the basic structure of an essay, but it is much more than an intro, body, and conclusion. Moreover, a good essay structure has more sub-components that are not instantly visible.
So, how should an essay be structured? Eduboard's professional paper writers and academic helpers are here to explain all that to you. Here is your full guide!
What Is Essay Structure, And Why Is It Important?
Let us start with the essay structure definition.
Essay structure is the framework of an academic paper that consists of several distinct parts or components. Structuring an essay with a clear and logical layout helps readers understand what will be discussed in each section and why. The sequence of ideas, arguments, and evidence creates an essay's logical progression.
Essay structure also helps guide the writer when they are writing their paper. It ensures that all essential parts are included and organizes the paper. While the content of the essay is important, its structure plays an equally significant role in helping readers comprehend it and argue for or against one's perspective. So, it ensures that your ideas are presented in a coherent and compelling manner. For more insights on how to make your essay stand out, you can refer to our guide on how to make a unique essay .
Readability
A good structure of essay papers guarantees your readers follow your ideas logically. That means they will clearly understand what you are discussing and why. It helps readers to connect with your ideas and respond to them by processing your content better and drawing optimal conclusions.
The structure of the essay helps writers stay focused on their chosen topic. It also prevents them from getting lost in irrelevant topics or details that could distract them from their main point. By having a well-defined structure, writers can ensure that their main message is delivered clearly and accurately.
Persuasiveness
A well-structured essay helps the reader to follow the writer's arguments and evidence more effectively. That makes it easier for readers to understand why a certain position is taken and how it can be supported. As a result, well-structured essays are more persuasive than poorly-structured ones.
Logical concept delivery
An essay's structure allows writers to present their ideas, arguments, and evidence logically. That helps the reader understand what is being discussed and why it is relevant. By doing this, a writer can ensure that readers understand their concepts effectively and are more likely to be persuaded by them.
Simplifying comprehension for your reader
As a writer, it is important to take into account the level of comprehension of your audience. That can be achieved by using an appropriate structure that allows readers to follow the arguments presented in the essay easily. By doing this, writers can ensure their paper is understandable and not too complex for their readers.
The Basic Essay Structure
What are the parts of an essay? Ummm, introduction, body, conclusion...
Yeah, the basic structure of an essay has those three sections you must write. All those parts of essay assignments have a purpose...
Introduction
Almost any structure of an essay paper starts with an intro. That is when you, as an Author, meet your Audience and give it an opening statement that explains...
What is your text about?
Why is your text about this?
For what reason should your readers pay attention to it?
How do you approach the topic?
This small section of 3-6 sentences is your curtain-raiser that only gives a general idea of the concept discussed. This foreword must be concise yet informative to ensure your reader proceeds to the next part. To guarantee that, you should also bring in something relevant, meaning you state that the topic picked is significant because this particular matter influences our lives. For instance, compare the following examples of the introducing parts of essays:
Johannes Gutenberg was a German inventor. He is now most famous for the printing press mechanisms [...]
Such an intro is boring, crude, and lifeless from the start. Like, okay, why should I care about that? Johannes Somebody did something cool, alright, but why do you choose to tell about him?
Johannes Gutenberg's printing mechanisms have altered how we perceive information. Being the first person to print the Bible, he catalyzed the cultural revolution, as more people got chances to read and interpret the Holy Story, which got them free from obtrusive, propagandist, and manipulative interpretations of the Middle Ages. That was when humanity switched to the visual reading culture — the dominant one today — making the audial information perception manner secondary.
Yo-o-o, now you are talking! There is relevance because his invention has changed human perception, and there have been undeniable effects. Furthermore, there used to be negative things before he changed them with his inventions. Tell me more!
Essay body structure
Your paper's body is a hub of facts, expert thoughts, contrasts, debates, and situations. That is the biggest of all components of an essay, and it is your chance to provide solid argumentation, tell a story, explain a phenomenon, and engage with your audience better.
How should an essay be structured in this section? The versatile option looks like the following:
Fact presentation
Fact interpretation
A brief sub-conclusion
Transition to the next thought (connecting the events, objects, figures, etc.)
Repeat until done.
Many things influence how your audience reads this section. First and foremost, sustain the tone you have started with because your reader has already adjusted to it and expects the same vibe. Second, students must pick the most appropriate facts from reputable sources, such as
Web of Science
Google Scholar
And other verified scientific databases and journals.
Third, never be scared to use opposing expert thoughts; that is your chance to debunk them and develop good counter argumentation. Hence, it is advisable to research the topic from all angles and consider what different experts/witnesses state.
Another significant thing to sustain here is logic. Of all the parts of an essay, this is the biggest one, and it might become too easy to get lost. Thus, ensure you add transitions between the thoughts and discuss them systematically.
The concluding part finishes your paper; thus, it should be as good as an intro. The summary must contain the restatement of the thesis statement and the most important facts in the body section.
Do not introduce new ideas here; just wrap up the existing ones and make your reader understand why this topic matters and its effect on people.
Remember, you will have to restate your opening thought. Nevertheless, note that it has overgrown with facts, meaning that it has an enhanced message now. So, you are now presenting the full picture, and it must motivate your reader to contemplate, think, and continue developing the discourse.
The must-haves of this part are:
Concise idea delivery
A solid argument
The recap of the body section.
More Essay Structures and Their Differences
We have covered the basic structure of an essay, but there are more variations. For instance, there is a rather distinct difference between a regular essay plan and an outline for a dissertation. So, what other components of an essay can there be, and what alternative essay plans might you have to develop?
Chronological s. (Pyramid)
This type of plan is suitable for historiographical, biographical, and other papers that tell the story of an event or a person. Here, you need to narrate the facts chronologically, meaning that you start with the oldest events and move your way up to modern ones.
The Inverted pyramid
In some papers, you must first provide the most crucial information and then proceed with the less important facts. As a rule, this paper structure is used in journalism practice. So, we can see how it performs in news articles, investigative pieces, and texts where you should immediately grab the reader's attention. Here, you start with a hook immediately in your introduction and move to the background story in the body.
The Square paper structure is a rarity when working with several equally relevant objects with slight differences. Such structures of an essay mean you place each object under another, usually with argumentation about why it takes this place. For instance, you might be asked to write about several worst or best things that happened to you during a course.
Contrastive s.
Such plans are best for comparison pieces. Your aim here is to compare and contrast two or more objects and prove which one is better. Such papers may have an extensive body separated into two vast sections, each focusing on one of the observation objects. Another option is creating a table that antagonizes the presented objects, but it can be inconvenient and look raw.
Problem — Method — Solution
Such a plan focuses on providing a solution to a particular problem. You present the issue in the introduction, provide research and data that prove its existence in the body, then offer an applicable method of elimination or mitigation in the conclusion.
How to Structure Your Essay?
How should an essay be structured practically? Follow this plan to get an optimal structure of a good essay!
Step 1 — Start with the body of your essay
You have to get some facts in one place. That is why you must begin with the body, where you present information and arguments that support your idea. Explain all points gradually, and remember to create solid bridges between them to help your reader navigate and comprehend what you deliver better.
Step 2 — Write a conclusion, having all the evidence at hand
Once you have the body of your essay ready, you will already know what to sum up in your conclusion. That is why it is so important to write this part now — in such a way you can develop an unbiased opinion and ensure your reader has enough information to understand it fully.
Step 3 — Add an intro only after that
Now it's time to introduce your topic in the essay. You must provide a hook and explain why this matter is essential and interesting. Don't forget to add a thesis statement that briefly conveys your main argument.
Step 4 — Proofread everything carefully
When all parts of the essay are ready, it's time to review the paper. Check for grammar, punctuation, spelling mistakes, typos, etc. Also, ensure you have provided enough evidence to support your argument and that all sentences are properly linked.
Example of an Essay Structure
Hook — The opening point that makes your reader want to learn more.
Background/context — The information you provide about the chosen topic.
Thesis statement — A sentence that sums up your main argument.
Point 1 + evidence + interpretation + bridge to the next thought
Point 2 + facts + example + transition to the following situation
Point 3 + example + backing-up facts [...]
Point N + optimal additions, like facts, references, explanations, expert opinions, etc.
Conclusion — Recapitulation of all the facts and a summary of your opinion on the subject.
Final Words on Essay Writing Structure
It is essential to understand the structure of your paper since it reflects its content. Without a good plan, you will not be able to convey your message effectively, so you must pay attention to it. If you're feeling overwhelmed, you can always opt to pay for essay services to ensure a well-structured and professionally written paper. While there are no strict rules, starting with the body paragraphs and then moving to the conclusion and introduction is best. Ensure all your points are backed up by evidence, and don't forget to proofread everything before submitting your essay! Good luck!
Related Articles
A Comprehensive Guide on How to Write Law Essays: Tips, Examples, and the Best Practices
50+ Law Essay Topics Relevant In 2023
Take Your Pick – List of 50+ Argumentative Essay Topics for Any Assignments
Stay anonymous.
Informative Essay — Purpose, Structure, and Examples
What is informative writing?
Informative writing educates the reader about a certain topic. An informative essay may explain new information, describe a process, or clarify a concept. The provided information is objective, meaning the writing focuses on presentation of fact and should not contain personal opinion or bias.
Informative writing includes description, process, cause and effect, comparison, and problems and possible solutions:
Describes a person, place, thing, or event using descriptive language that appeals to readers' senses
Explains the process to do something or how something was created
Discusses the relationship between two things, determining how one ( cause ) leads to the other ( effect ); the effect needs to be based on fact and not an assumption
Identifies the similarities and differences between two things; does not indicate that one is better than the other
Details a problem and presents various possible solutions ; the writer does not suggest one solution is more effective than the others
Purpose of informative writing
The purpose of an informative essay depends upon the writer's motivation, but may be to share new information, describe a process, clarify a concept, explain why or how, or detail a topic's intricacies.
Informative essays may introduce readers to new information .
Summarizing a scientific/technological study
Outlining the various aspects of a religion
Providing information on a historical period
Describe a process or give step-by-step details of a procedure.
How to write an informational essay
How to construct an argument
How to apply for a job
Clarify a concept and offer details about complex ideas.
Explain why or how something works the way that it does.
Describe how the stock market impacts the economy
Illustrate why there are high and low tides
Detail how the heart functions
Offer information on the smaller aspects or intricacies of a larger topic.
Identify the importance of the individual bones in the body
Outlining the Dust Bowl in the context of the Great Depression
Explaining how bees impact the environment
How to write an informative essay
Regardless of the type of information, the informative essay structure typically consists of an introduction, body, and conclusion.
Introduction
Background information
Explanation of evidence
Restated thesis
Review of main ideas
Closing statement
Informative essay introduction
When composing the introductory paragraph(s) of an informative paper, include a hook, introduce the topic, provide background information, and develop a good thesis statement.
If the hook or introduction creates interest in the first paragraph, it will draw the readers' attention and make them more receptive to the essay writer's ideas. Some of the most common techniques to accomplish this include the following:
Emphasize the topic's importance by explaining the current interest in the topic or by indicating that the subject is influential.
Use pertinent statistics to give the paper an air of authority.
A surprising statement can be shocking; sometimes it is disgusting; sometimes it is joyful; sometimes it is surprising because of who said it.
An interesting incident or anecdote can act as a teaser to lure the reader into the remainder of the essay. Be sure that the device is appropriate for the informative essay topic and focus on what is to follow.
Directly introduce the topic of the essay.
Provide the reader with the background information necessary to understand the topic. Don't repeat this information in the body of the essay; it should help the reader understand what follows.
Identify the overall purpose of the essay with the thesis (purpose statement). Writers can also include their support directly in the thesis, which outlines the structure of the essay for the reader.
Informative essay body paragraphs
Each body paragraph should contain a topic sentence, evidence, explanation of evidence, and a transition sentence.
A good topic sentence should identify what information the reader should expect in the paragraph and how it connects to the main purpose identified in the thesis.
Provide evidence that details the main point of the paragraph. This includes paraphrasing, summarizing, and directly quoting facts, statistics, and statements.
Explain how the evidence connects to the main purpose of the essay.
Place transitions at the end of each body paragraph, except the last. There is no need to transition from the last support to the conclusion. A transition should accomplish three goals:
Tell the reader where you were (current support)
Tell the reader where you are going (next support)
Relate the paper's purpose
Informative essay conclusion
Incorporate a rephrased thesis, summary, and closing statement into the conclusion of an informative essay.
Rephrase the purpose of the essay. Do not just repeat the purpose statement from the thesis.
Summarize the main idea found in each body paragraph by rephrasing each topic sentence.
End with a clincher or closing statement that helps readers answer the question "so what?" What should the reader take away from the information provided in the essay? Why should they care about the topic?
Informative essay example
The following example illustrates a good informative essay format:
Awesome Guide on How to Write an Essay Introduction
'I'd like to recall the day I nearly burned myself in flames in my automobile while going 250 mph and escaping the police'. – Thankfully, we don't have a story like that to relate to, but we bet we piqued your interest.
That's what we refer to as an efficient hook. Fundamentally, it's an attention-grabbing first sentence that piques an audience's interest and encourages them to keep reading. While writing an essay, a strong hook in essay introductions is essential.
Delve into the article if you're wondering how to start an essay with a strong introduction. This is the ultimate guide for writing the parts of a introduction paragraph from our custom dissertation writing service to engage your readers.
Introduction Definition
The introduction paragraph, to put it simply, is the first section of an essay. Thus, when reading your essay, the reader will notice it right away. What is the goal of an opening paragraph? There are two things that an excellent introduction achieves. It initially informs the reader on the subject of your work; in other words, it should describe the essay's topic and provide some background information for its main point. It must also spark readers' interest and persuade them to read the remainder of your article.
To provide you with essay writing services , we only need your paper requirements to create a plagiarism-free paper on time.
How Long Should an Introduction Be
Typically, there are no strict restrictions on how long an opening paragraph should be. Professional essay writers often shape the size of it with the paper's total length in mind. For instance, if you wonder how to make introduction in essay with five paragraphs, keep your introductory sentence brief and fit it inside a single section. But, if you're writing a longer paper, let's say one that's 40 pages, your introduction could need many paragraphs or even be pages long.
Although there are no specific requirements, seasoned writers advise that your introduction paragraph should account for 8% to 9% of your essay's overall word length.
And, if you place an order on our coursework writing services , we will certainly comply with your introduction length requirements.
What Makes a Good Introduction
All of the following criteria should be fulfilled by a strong opening sentence:
Start your introduction on an essay with a catchy sentence that draws the reader in.
It needs to include baseline information about your subject.
This should give readers a sense of the main argument(s) that your essay will address.
It must include all necessary information on the setting, locations, and chronological events.
By the end of your introduction, make a precise remark that serves as your essay's thesis.
What Are the 3 Parts of an Introduction Paragraph
So, what should be in a introduction paragraph? The introduction format essay has three sections: a hook, connections, and a thesis statement. Let's examine each component in more depth.
Part 1: Essay Hook
A hook is among the most effective parts of a introduction paragraph to start an essay. A strong hook will always engage the reader in only one sentence. In other words, it is a selling point.
Let's now address the query, 'how to make an essay introduction hook interesting?'. Well, to create a powerful hook, you can employ a variety of techniques:
A shocking fact
An anecdote 
A short summary
And here is what to avoid when using a hook:
Dictionary definitions
Generalizations
Sweeping statements that include words like 'everywhere,' 'always,' etc.
Once you've established a strong hook, you should give a general outline of your major point and some background information on the subject of your paper. If you're unsure how to write an introduction opening, the ideal approach is to describe your issue briefly before directing readers to particular areas. Simply put, you need to give some context before gradually getting more specific with your opinions.
The 5 Types of Hooks for Writing
Apart from the strategies mentioned above, there are even more types of hooks that can be used:
A Common Misconception — a good trick, to begin with, to claim that something your readers believe in is false.
Example: 'Although many falsely believe that people working from home are less productive – employees who get such work-life benefits generally work harder.'
Statistics — Statistical facts may provide a great hook for argumentative essays and serious subjects focusing on statistics.
Example: 'A recent study showed that people who are satisfied with their work-life balance work 21% harder and are 33% more likely to stay at the same company.'
Personal Story — sometimes, personal stories can be an appropriate hook, but only if they fit into a few brief sentences (for example, in narrative essays).
Example: 'When I had my first work-from-home experience, I suddenly realized the importance of having a good work-life balance; I saw plenty of the benefits it can provide.'
Scenes — this type of hook requires making the readers imagine the things you are writing about. It is most suitable when used in descriptive and narrative essays.
Example: 'Imagine you could have as much free time as you wish by working or studying from home—and spend more time with your loved ones.'
Thesis Statement — when unsure how to do an essay introduction, some writers start directly with their thesis statement. The main trick here is that there is no trick.
Example: 'I strongly believe there is a direct correlation between a healthy work-life balance and productivity in school or at work.'
Part 2: Connections
Give readers a clearer sense of what you will discuss throughout your article once you have given a hook and relevant background information about your essay topic. Briefly mentioning your main points in the same sequence in which you will address them in your body paragraphs can help your readers progressively arrive at your thesis statement.
In this section of your introduction, you should primarily address the following questions:
You may make sure that you are giving your readers all the information they need to understand the subject of your essay by responding to each of these questions in two to three lines. Be careful to make these statements brief and to the point, though.
Your main goal is gradually moving from general to specific facts about your subject or thesis statement. Visualize your introduction as an upside-down triangle to simplify the essay writing process. The attention-grabbing element is at the top of this triangle, followed by a more detailed description of the subject and concluding with a highly precise claim. Here is some quick advice on how to use the 'upside-down triangle' structure to compose an essay introduction:
Ensure that each subsequent line in your introduction is more focused and precise. This simple method will help you progressively introduce the main material of your piece to your audience.
Consider that you are writing a paper on the value of maintaining a healthy work-life balance. In this situation, you may start with a query like, 'Have you ever considered how a healthy work-life balance can affect other areas of your life?' or a similar hook. Next, you could proceed by giving broad factual information. Finally, you could focus your topic on fitting your thesis statement.
Part 3: The Thesis Statement
If you're unsure of the ideal method to create an introduction, you should be particularly attentive to how you phrase your thesis statement.
The thesis of your work is, without a doubt, the most crucial section. Given that the thesis statement of your piece serves as the foundation for the entire essay, it must be presented in the introduction. A thesis statement provides readers with a brief summary of the article's key point. Your main assertion is what you'll be defending or disputing in the body of your essay. An effective thesis statement is often one sentence long, accurate, exact, unambiguous, and focused. Your thesis should often be provided at the end of your introduction.
Here is an example thesis statement for an essay about the value of a proper work-life balance to help you gain a better understanding of what a good thesis should be:
Thesis Statement Example: 'Creating flexible and pleasant work schedules for employees can help them have a better work-life balance while also increasing overall performance.'
Catchy Introductions for Different Essay Types
Although opening paragraphs typically have a fixed form, their language may vary. In terms of academic essays, students are often expected to produce four primary intro to essay examples. They include articles that are analytical, argumentative, personal, and narrative. It is assumed that different information should appear in these beginning paragraphs since the goals of each sort of essay change. A thorough overview of the various paper kinds is provided below, along with some good essay introduction samples from our argumentative essay writers:
Narrative Introduction
The writer of a narrative essay must convey a story in this style of writing. Such essays communicate a story, which distinguishes them from other essay types in a big way.
Such a paper's hook will often be an enticing glimpse into a specific scene that only loosely links to the thesis statement. Additionally, when writing such an essay, a writer should ensure that every claim included in the introduction relates to some important moments that have significantly impacted the story's outcome.
The thesis in narrative writing is usually the theme or main lesson learned from the story.
Narrative introduction example: 'My phone rang, and my mother told me that Dad had suffered a heart attack. I suddenly experienced a sense of being lifted out from under me by this immaculately carpeted flooring. After making it through, Dad left me with a sizable collection of lessons. Here are three principles that I know dad would have wanted me to uphold...'
Still Can't Think of a Perfect Intro?
When assigned to write an essay, students end up with a ton of questions, including 'How to structure an essay?', 'How to choose a good topic?'. Here at EssayPro, we employ only the best essay writers who are committed to students' success.
Analytical Introduction
Analytical essay introduction format is another popular type. In contrast to a narrative paper, an analytical paper seeks to explore an idea and educate the reader about a topic.
Three important facts that support the analytical premise should be included in the middle section of the introduction.
A well-researched and well-thought-out claim will form a wonderful thesis because the main goal of this paper is to study the topic and educate readers. It's crucial to remember that this assertion shouldn't initially have any real weight. Although it will still be theoretical, it has to be articulated practically.
Analytical introduction example: "... Hence even though presidents, CEOs, and generals still have their daily schedules full of economic crises and military conflicts, on the cosmic scale of history humankind can lift its eyes up and start looking towards new horizons. If we bring famine, plague, and war under control, what will replace them at the top of the human agenda? Like firefighters in a world without fire, so humankind in the twenty-first century needs to ask itself an unprecedented question: what are we going to do with ourselves? What will demand our attention and ingenuity in a healthy, prosperous, and harmonious world? In a healthy, prosperous, and harmonious world, what will demand our attention and ingenuity? This question becomes doubly urgent given the immense new powers that biotechnology and information technology are providing us with. What will we do with all that power? ..." Homo Deus: A Brief History of Tomorrow, Yuval Noah Harari
Persuasive Introduction
To persuade readers of anything is the sole goal of persuasive essay writing. This may be accomplished using persuasive strategies like ethos, pathos, and logos.
A hook statement for this paper may be anything from a fascinating fact to even comedy. You can use whatever technique you choose. The most crucial advice is to ensure your hook is in line with your thesis and that it can bolster further justifications.
Generally speaking, a persuasive essay must include three supporting facts. Hence, to gradually lead readers to the major topic of your paper, add a quick summary of your three arguments in your introduction.
Last, the thesis statement should be the main claim you will be disputing in this paper. It should be a brief, carefully thought-out, and confident statement of your essay's major argument.
Persuasive introduction example: 'Recycling waste helps to protect the climate. Besides cleaning the environment, it uses waste materials to create valuable items. Recycling initiatives must be running all around the world. ...'
Personal Introduction
The final sort of academic writing that students frequently encounter is a personal essay. In principle, this essay style is creative nonfiction and requires the author to reflect on personal experiences. The goals of such a paper may be to convey a story, discuss the lessons that certain incidents have taught you, etc. This type of writing is unique since it is the most personal.
Whatever topic you choose can serve as the hook for such an essay. A pertinent remark, query, joke, or fact about the primary plot or anything else will be acceptable. The backdrop of your narrative should then be briefly explained after that. Lastly, a thesis statement can describe the impact of particular experiences on you and what you learned.
Personal introduction example: 'My parents always pushed me to excel in school and pursue new interests like playing the saxophone and other instruments. I felt obligated to lead my life in a way that met their standards. Success was always expected on the route they had set out for me. Yet eight years after my parents' separation, this course was diverted when my dad relocated to California...'
Tips for Writing a Winning Introduction Paragraph
You now understand how to do introduction and have specific intro example for essays to help you get going. Let's quickly examine what you should and shouldn't do during the writing process.
Keep the assignment's purpose in mind when you write your introduction, and ensure it complies with your instructor's requirements.
Use a compelling and relevant hook to grab the reader's attention immediately.
Make sure your readers understand your perspective to make it apparent.
If necessary, establish key terms related to your subject.
Show off your expertise on the subject.
Provide a symbolic road map to help readers understand what you discuss throughout the post.
Be brief; it's recommended that your introduction make up no more than 8 to 9 percent of the entire text (for example, 200 words for a 2500 words essay).
Construct a strong thesis statement.
Create some intrigue.
Make sure there is a clear and smooth transition from your introduction to the body of your piece.
If you're looking for a custom writer , request assistance from the EssayPro team. We know how to write a term paper along with many other types of essays.
Don'ts
Provide too much background information.
Use sentences that are off-topic or unnecessary.
Make your opening paragraph excessively long.
Keep some information a secret and reveal it later in conclusion.
Employ overused phrases or generalizations.
Using quotation marks excessively
Now that you know what is in the introduction of an essay, we recommend reading the information on how to critique an article to gain more academic insight.
If you are still struggling with that, keep in mind that you can always send us your request to get professional assistance from our law essay writing service .
Get Help With Your ESSAY INTRO!
Address to our professional writers to get help with your homework.
Related Articles