Get Free Profile Evaluation
How to start a college essay: 10 strategies that worked.
Reviewed by:
Former Admissions Committee Member, Columbia University
Reviewed: 08/08/23
Looking for tips on starting a college essay? Read on to learn the best ways to start an essay with examples. 
College application essays can be some of the most intimidating parts of the college admissions process. You may even find yourself wondering how to start an essay for college. But don't panic. This is your chance to show your personality amid a sea of other applicants. 
More than all of your other application materials, your essay should be unique and personal. It is about you and is your chance to show who you are to colleges beyond the numbers. You will have your grades and educational background, but the essay is your chance to give admissions officers a taste of the personality behind them. 
No matter the topic , most successful essays tell a personal story about the applicant and why they would be a good candidate for admittance. Knowing how to start a college essay will make your whole experience much easier. Our guide will cover the purpose of your college essays, how to start off an essay, and best practices for crafting winning essays. 
10 Effective Ways to Start a College Essay
There are many ways to go about beginning an essay, and choosing something unexpected may help you stand out from other applicants! Here are some interesting ways to start essays that will help you grab the reader's attention right away.
1. The Striking Description
Starting with a vivid description can be an excellent opener to seize your reader's attention:
Example: " Brown, crumpled leaves were heaped in the corners of the small, cold room. As I walked in, the smell of woodsmoke filled the air ."
This example of a bold opening instantly creates an image in the mind . The reader can easily begin to see themselves in the setting as the writer engages their senses — both sight with "brown, crumpled, small" and smell with "woodsmoke." 
This creates an interesting sensory experience for your reader and helps grab their attention right from the beginning of your essay. 
You can try to create very unusual or disturbing imagery to really grab your reader's attention, but be careful. Remember that reading the college essay is a subjective experience. If you disgust or upset your admissions officer, they might be less likely to accept you.
2. The Mystery 
Begin by setting up questions your essay will answer . This "mystery" method ignites the reader's sense of curiosity, which will motivate them to keep reading.
Example: " The knife was on the countertop. It shouldn't have been there ."
This example leaves the reader full of questions. "Who's knife?", "why shouldn't it be there?" These are questions the essay will answer later on. It can be confusing and intriguing – they don't know what's going on and want to read on to understand. 
This method can be very effective for opening your college essay. It creates mystery and poses questions — just make sure you answer each of those questions throughout the essay. Your goal is to intrigue the reader, not leave them feeling puzzled!
Take this example from a real-life, successful college application essay:
" I live alone — I always have since elementary school. " ( Kevin Zevallos , Connecticut College)
This gives an unusual detail that immediately poses questions — why would a child be living alone? It compels the reader to keep reading to find out more.
3. Direct Address 
You can start your essay with a direct question to your reader to stand out from other essays the admissions committee will read:
Example: "Does every life matter? Do you think so?"
This example poses a divisive philosophical question and then turns it directly on the reader, seemingly putting pressure on them to answer. This can be a risky manoeuvre but is also very effective. Breaking the fourth wall can be quite shocking! 
Acknowledging your situation as a writer for your college essay  — "when I began this essay…" — is closely related to this method, but you should use it cautiously. If overdone, it can easily become banal. However, if you think you have a way to use it for a killer opener, it can have excellent results.
4. The Anecdote 
Using an anecdote or a short personal story can be an endearing way to begin your college essay. With this method, the writer shares an experience or an anecdote that highlights their strengths or unique perspective.
Example: "When I was five, I had a toy cat I dragged everywhere. We were inseparable! I begged my mom until I was 10 to get our first real cat, Luna, and my obsession with animal care began."
The purpose of using an anecdote is introducing yourself and your core traits immediately. This example is excellent because the writer uses a personal story to lead into their interest in animal care, which in this case is relevant to their choice of degree. 
5. The Funny One
If appropriate, you can start your essay with a humorous anecdote or a witty comment to set the tone for your essay. Only use this method if it's true to your personality, as it's easy for humor to not come across in an essay.
Example: "Managing to break free from my mother's grasp, I charged. With arms flailing and chubby legs fluttering beneath me, I was the ferocious two­ year old rampaging through Costco on a Saturday morning. My mother's eyes widened in horror as I jettisoned my churro; the cinnamon­ sugar rocket gracefully sliced its way through the air while I continued my spree."
This example comes from Brittany Stinson's famous Costco college essay that got her into five Ivy League schools. Using a funny story in your college essay is a risk, and should only be undertaken by strong writers with a good sense of humor. When done right, adding humor to your essay can equal a home run. 
6. The Thoughtful Quote
Famous quotes are out, but that doesn't mean all quotes are off the table. One impactful way to start your paper is to begin with a quote that plays a significant role in your story. This could be a quote from any "main character" in your essay, such as a friend, family member, or teacher, that was said at a pivotal moment in your journey.
Example: " 'You're not that important, nobody's thinking about you. In a good way - you know? You can wear whatever you want.' 
My best friend Sadie looked at me with a smile as I threw on my fourth outfit option. Maybe she was joking, but those words follow me to this day. Getting caught up in the opinions of others is silly, everyone's got their own things to worry about! This mindset would later allow me to pursue my passion, and start my business. 
In this example, the quote chosen comes from a personal story and represents an important shift in the writer's state of mind. To really drive the message home, recalling the quote and the end of the essay would help to create a memorable piece of work. 
While famous quotes are often repetitive and forgettable - using a unique one from a personal story is an excellent way to stand out.
7. The Multilingual One
If you're speaking about your upbringing or culture, one way to immediately intrigue the reader and nod to the main themes of your essay is writing in your native tongue for the opening sentence. This could also work if the main theme of your essay involves you learning a language.
Example: "Je t'aime, mon petit chou!" My mom called to me as I got ready for my first day of English school.
In the above example, the reader uses their first language to immediately tell the reader about themselves. Make sure to only use this method if speaking multiple languages ties into the key theme of your story.
8. The Three Pillars
This method can be applied to any of the above strategies. The very first line is only a part of your essay opening. When crafting your intro, rely on three things:
An initial hook
A description of your essay's content and what story are you going to tell
A pivot, where you show how you allude to the challenge of your paper
Example: "When I was 9, I had an obsession. Every day I would run outside and collect as many leaves and plants as I could to press, dry, and organise them. It wasn't until many years later that I realised this simple hobby would be indicative of a diagnosis: autism."
Your pivot will usually take the form of a thesis statement, where you set out the point you will make with your essay. This doesn't necessarily mean you spoil the whole thing; you are just setting up the thing you're going to say later. 
From your opening paragraph, your reader should be engaged, aware of the story or content you are going to describe, and aware of the broad point you will try to make with your essay in relation to the prompt question.
9. The Date, Time, and Place
Simple, yet effective. Sometimes the best way to start an essay is to begin by setting the scene in the most bare-bones way possible: by listing the date, time and place that your story begins. You can even throw in another fact so long as it lends itself to your story.
Example: "June 26th, 2010 
Swan Creek, Michigan
Population: 2,406
Population feels like: 5"
In this example the writer sets us up to understand that they are from a small town, and that the essay will discuss something significant that happened on this date in that place. It immediately makes the reader curious about what you'll say! Just make sure that if you use this intro, your event is shocking enough to warrant it.
10. Start Half-Way Through
Before we look at some real-life examples of successful college application essays , a last piece of advice is to not start writing your essay at the beginning. Starting your essay half-way through your story can be confusing, yet impactful if done in the right way. Then, you can include the beginning of your story in paragraph 2.
Example: "Ow!" my principle yelped, the entire weight of my project collapsing over him, I was mortified, and in deep trouble."
Clearly with this intro, something needs to be set up for the opening paragraph to make sense. What "project"? Why is it falling? These are the questions your reader will want to know, and that you can answer in your essay.
5 College Essay Introduction Examples That Worked
Let's take a look at some good opening sentences for college essays that worked! These examples from our essay database and example essay article got people into college using the methods above. 
Example Intro #1
" My father said I didn't cry when I was born. Instead, I popped out of the womb with a furrowed brow, looking up at him almost accusatorially, as if to say "Who are you? What am I doing here? While I can't speak to the biological accuracy of his story — How did I survive, then? How did I bring air into my lungs? — it's certainly true that I feel like I came preprogrammed with the compulsion to ask questions ."
Why this intro worked: First, its initial line gives us an unusual, personal factoid about this person that immediately poses questions about the person — why didn't they cry, what does this suggest about them? — that draws in the reader. 
Secondly, it's pretty funny. The image of a frowning baby instantly puts your reader in a good mood, making it likely the reader will enjoy reading the essay and feel a connection to you. 
Then, at its end , the essay gives a little hint of its meaning with the "compulsion to ask questions." This is a fantastic move, going straight from the hilarity of an image as a baby to how it relates to the aspects of the applicant that are relevant to their college admission. 
Example Intro #2
In this next example of a Princeton University application , the applicant creates a provoking twist to draw in the reader:
" People love to ask why. Why do you wear a turban? Why do you have long hair? Why are you playing a guitar with only 3 strings and watching TV at 3 A.M.—where did you get that cat? Why won't you go back to your country, you terrorist? My answer is…uncomfortable. Many truths of the world are uncomfortable "
Why this intro worked: This is an extremely effective opening. Its vague opening line immediately creates mystery and poses questions, drawing in the reader. Then, the benign questions are a setup for the vitriolic "you terrorist," making it yet more shocking and upsetting. 
We mentioned before how you might want to avoid this, but here is an example of where it works. The applicant sets up their argument on uncomfortable truths using clever writing techniques and their real-world experiences. 
Example Intro #3
In this successful Harvard essay example intro, the writer recalls a challenging time dealing with heavy subject matter. 
"On my parents' 22nd wedding anniversary, we received the dreaded call. My grandfather, my father's father, had succumbed to Covid-19. He died alone due to Covid restrictions. He and my grandmother had flown from [STATE] to [CITY] so that my grandmother could have a hip replacement at [HOSPITAL NAME]. He contracted Covid while in [CITY]  and, in a tragic twist of events, he ended up dying in that very same hospital. When a loved one passes away, they are torn away from us, leaving a tear in our lives where they once were. In Judaism, we tear our clothes in mourning to symbolize our pain and sorrow. Sadly, the tears in our family fabric happened long before my grandfather died from Covid."
Why this intro worked: This opening is straight to the point, and effective due to its honesty. In admissions essays, don't be scared to talk about difficult subjects. We've all experienced grief, loss, and trauma in our own ways, so choosing a story about this can help the reader learn a lot about you and how you manage to cope. 
Example Intro #4
Here's another intro example from a Harvard student's essay.
"The grand piano beckons me as I climb the stage to perform. Trained fingers avidly seek the first keys. My heart beats staccato, my breath syncopates with excitement. No time to stall, I attack the first note…"
Why this intro worked: In this essay, the writer chooses to open with descriptive language. The way they paint the scene is captivating, and leaves the reader on the edge of their seat waiting to find out what comes next. Sometimes a short intro can be the most effective, don't worry about including all the details right off the bat.
Example Intro #5
Here's an intro example from a successful "Why Columbia" essay.
"Watching Spider-Man fighting bad guys in New York made me want to do the same. I can be a superhero through my work as an architect, by designing spaces that improve communities and the well-being of others. Opportunities to research the connection between systemic issues and architecture compels me to Columbia."
‍ Why this intro worked: This intro is memorable in the simple childhood movie reference and the unique way the student views his passion for architecture. Referencing a favorite film, as simple as it is, can help the reader make an easy connection to your application. Just be careful that whatever you choose to reference makes sense within your essay.
College Essay Introductions to Avoid
Let's discuss what you shouldn't include in the start of your essay. First, remain authentic. Avoid using famous quotes, or anything that didn't directly come from your experience. 
Second, look to the great writer George Orwell. He had some excellent advice on making writing unique that you can implement in your college application. 
With everything you write, ask yourself these questions : 
What am I trying to say?
What words will express it?
What image or idiom will make it clearer?
Is this image fresh enough to have an effect?
These are all fantastic questions to ask yourself. If you can interrogate your drafts using this advice, you are sure to improve your college essay's quality. If you don't think that will be enough to guide you, Orwell also provided six "rules" — the are more guidelines than rules — that can provide more rigid advice: 
"Never use a metaphor, simile, or other figure of speech which you are used to seeing in print.
Never use a long word where a short one will do.
If it is possible to cut a word out, always cut it out.
Never use the passive where you can use the active.
Never use a foreign phrase, a scientific word, or a jargon word if you can think of an everyday English equivalent.
Break any of these rules sooner than say anything outright barbarous."
Obviously, some of these rules can sound pretty outdated — who says barbarous anymore? — but don't let that distract you from the solid advice. Orwell's questions and rules basically break down to this: Of everything you write, ask what you are trying to achieve and why you are making each choice. 
You want your writing to precisely express, as much as it can, your own thoughts and opinions, rather than trying to seem clever with big words or coasting by using worn-out phrases. Now, let's take a look at some college essay introduction examples.
Here are our answers to some of the most frequently asked questions about crafting a stellar college essay introduction.
1. Why does the start of my college essay matter?
Admissions officers process tens of thousands of applications every year, so you need to stand out, and the best place to do that is by seizing your reader's attention at the very beginning. 
2. What Should be the First Thing You Write in a College Essay?
The first thing you include in your college essay depends on the topic. However, no matter what topic your essay is about , you should be able to grab the reader's attention right away and set up the story of your paper. The "who, what, when and where," should be clear within the first 5 sentences. 
3. How Can I Start A College Essay About Me?
Our personal statement (or other essays discussing your personal life) should start by introducing key factors of who you are that are relevant to the essay. Remember, college essays are the place for colleges to get to know you! 
Just make sure not to include too much irrelevant background information and focus on the story of how you became interested in the college/degree you are applying for.
Final Thoughts
There's a whole lot of information included here that can be pretty overwhelming. And while this may not have alleviated your tensions, it should teach you how to start a college essay. 
The most important thing is this: If you can authentically talk about yourself, you've already made the best contribution to your college essay possible. Colleges are interested in who you are and not so much in your ability to learn writing techniques online. 
That said, if you're looking for ways to express yourself and stand out among other applicants, the tips listed here can help. Good luck!
Access 190+ sample college essays here
Get A Free Consultation
You may also like.
How To Get Into LSE University - Requirements, Tips & FAQs
How to Write the Coalition Application Essay
The Admissions Strategist
How to start a college essay: 8 killer tips.
College admissions essays are a vital part of your application.
They give the admissions committee a more personal understanding of you, and they can tip an admissions decision in your favor.
As with any piece of writing, it's important to consider your audience when writing a college essay.
In this case, the audience is an admissions officer who will likely read hundreds of essays , all addressing similar prompts, during the admissions cycle.
He may have read dozens of essays in the last few hours. As he turns to your application, he wants to read a well-written, engaging essay.
How can you make this person feel excited about reading your essay?
How can you immediately set yourself apart from dozens or hundreds of other applicants?
How can you make the admissions officer want to really pay attention and read closely?
1. Keep it brief .
On college essays, students are generally  limited to 500-700 words .
That's certainly not many words for such an important piece of writing, so it's necessary for you to keep the essay introduction brief.
You need to get to the "meat" of the essay as quickly as possible.
So while the college essay introduction is important, it shouldn't take up the majority of your limited word count.
In the introduction, you do not need to summarize or preview everything that will be discussed in the essay.
Instead, the college essay introduction should give a short, engaging glimpse into the rest of the piece.
When writing the first draft of your essay, it's OK to go over the word count by 200-300 words.
When cutting down the essay, start by refining the introduction. Since you likely started the essay by writing the introduction, there's a good chance you included too much unnecessary background detail.
When you reread the essay after a short break, you'll realize how much of your introduction isn't necessary.
As a benchmark, you don't want the introduction to comprise more than 30% of the word count of the entire college essay.
Even then, we recommend keeping the introduction to around 20% of the essay.
2. Start with an attention grabber .
The very first sentence of your essay should be the  "hook" or "grabber."  This sentence "hooks" readers or "grabs" their attention, making them want to read more.
This first sentence should provide rich details, engage a reader's curiosity, or otherwise stand out from the rest.
Here are some sample grabbers from winning college essays:
I have old hands. (Stanford) If my life were a play, there would be two sets, two acts, and two sets of characters. (MIT) Some fathers might disapprove of their children handling noxious chemicals in the garage. (Stanford) There is a hefty blue book in my bookcase that is older than any other book in my house. (MIT) When I was in the eighth grade I couldn't read. (Stanford) As an Indian-American, I am forever bound to the hyphen. (Stanford) I change my name each time I place an order at Starbucks. (Stanford) I've been surfing Lake Michigan since I was 3 years old. (Stanford)
The first sentence can also be a question, but only if it's particularly insightful or interesting, like this one:
While traveling through the daily path of life, have you ever stumbled upon a hidden pocket of the universe? (Stanford)
Don't each of these sentences make you want to read more? That's the impact of a well-written grabber.
Some of these sentences offer vivid details (the hefty blue book, the noxious chemicals, the old hands).
Others engage our curiosity (How do you surf a lake? Is it true that a Stanford applicant couldn't read in eighth grade? What is a hidden pocket of the universe?).
The rest simply stand out.
For example, "I am forever bound to the hyphen," is a thought-provoking and interesting statement. "I change my name each time I place an order at Starbucks," is a unique way to begin a college essay.
Where is she going with this?
You may also notice that, for the most part, these sentences are short.
This isn't a necessity, but a short, intriguing opening sentence can be especially powerful.
Find a similarly unique or thought-provoking first sentence.
From the first few words, the admissions officer will be fully engaged in reading your essay.
Get personalized advice!
3. vividly describe an anecdote related to your essay's main point..
After the initial grabber (or sometimes as part of the initial grabber), it's a good idea to include a vivid anecdote .
Like the grabber, a detailed anecdote can keep your reader engaged and wanting to know more.
It can also effectively introduce the experience or topic you'll be discussing.
Here's an excerpt from another winning college essay (written by Shaan Merchant for Tufts University):
"Biogeochemical. It's a word, I promise!" There are shrieks and shouts in protest and support. Unacceptable insults are thrown, degrees and qualifications are questioned, I think even a piece of my grandmother's famously flakey parantha whizzes past my ear. Everyone is too lazy to take out a dictionary (or even their phones) to look it up, so we just hash it out.
This highly detailed description of a family game of Bananagrams (a version of Scrabble) provides an excellent introduction to Merchant's essay about his love of words.
Merchant could have started his essay with a dull sentence like, "I have loved words since I was a child." Instead, he selected a colorful, entertaining anecdote that introduced this point far more creatively.
He also started with an intriguing grabber: "Biogeochemical.
It's a word, I promise!" Immediately, readers are pulled into the essay and wondering what inspired this opening piece of dialogue.
Brainstorm an anecdote that can introduce the main point of your essay (like a game of Bananagrams introduced Merchant's love of words).
If your essay is about an experience, you can open it by narrating a significant moment that was part of that experience.
To make the anecdote vivid, you should include specific details that paint a picture in the reader's mind.
These images can describe any of the five senses: sight, smell, hearing, taste, or touch.
In our sample excerpt, for instance, Merchant mentions "shrieks and shouts" and "[his] grandmother's famously flakey parantha" (flatbread). Later in his college admissions essay introduction, Merchant also references "small, glossy, plastic tiles" thrown into a pile.
In another winning college essay, a student vividly described the condition of his mother's feet in relation to her hard work and sacrifice on his behalf.
The bottom line is this:
Come up with an anecdote that illustrates your essay's point or the experience you're describing.
Make sure you also include plenty of specific, descriptive adjectives. The admissions officer will be thankful for your refreshingly creative college essay introduction.
4. Connect the descriptive anecdote to the overall point of your essay.
A descriptive anecdote is creative, engaging, and a fun way to introduce the essay topic.
But it's not very effective unless you explain how this anecdote is connected to the rest of the essay.
In this sentence, you can:
Explain the importance of the experience or moment being described
Explain how this moment is connected to a larger event or experience
Explain what personal qualities or traits this anecdote illustrates
Explain how the anecdote is connected to the overall point you will be making in the essay
In Merchant's intro, he goes on to describe the game of Banagrams a bit more, including the fact that his dad won the game with "Rambo," which Merchant contended was not a word.
After this entertaining and vivid description, Merchant writes, "Words and communicating have always been of tremendous importance in my life."
With this brief sentence, Merchant explains what personal qualities are illustrated by his anecdote, as well as telling readers what the rest of the essay will be about.
After you write an anecdote, make sure you also provide 1-2 sentences explaining the significance of the anecdote and connecting it to the main topic of your essay.
In addition to making the essay topic clear to the reader, this type of sentence highlights excellent thinking skills.
5. Avoid stale, overused introductory techniques.
The goal here is to write a college essay introduction that is not like the other hundreds or even thousands of introductions the admissions officer has read.
This means it's important to avoid boring, predictable introductory techniques.
For example, you don't want to say, "Many experiences have shaped my journey to college," or, "The obstacles I've experienced have made me who I am."
These sentences are weak and vague, and they're also likely written by many college applicants every year.
You also want to avoid the formulaic essay writing you may have learned in elementary or middle school.
Do not write, "In this essay, I will tell you about…" or feel the need to list each of the main points you'll cover.
For example, it's not necessary to write, "My volunteer work with blood drives, nursing homes, and mentoring programs has greatly influenced me."
The college admissions essay should be more creative than a traditional essay written for English class.
For this reason, it's better to ditch overused, formulaic introductions for something more unique.
6. Don't try to use impressive vocabulary words.
In the sample introduction written by Shaan Merchant, he incorporated impressive words like "biogeochemical," "parantha," and later, "donnybrook."
However, this complex word usage was intended to illustrate Merchant's point about his lifelong love of words.
In most cases, however, it is best if you don't try too hard to use multi-syllable vocabulary words intended to impress admissions officers.
Usually, this will make the introduction sound unnatural. It won't sound like  your authentic voice , which is what admissions officers want to read.
Additionally, most admissions officers can recognize when an applicant is being genuine vs. when an applicant is simply trying to impress.
Worse, some applicants may try to use complicated vocabulary and end up using it incorrectly.
It's great for you to include a few more advanced words, but you shouldn't overdo it. Otherwise, the introduction will sound  stiff, forced, and unnatural .
The introduction should introduce not only the topic of the essay, but also your unique and authentic voice.
7. Write your college essay introduction last.
This may sound crazy, but it's usually a good idea to write the introduction last.
First, construct the body of your essay.
What are the main points you want to make?
How have the experiences, people, or events described shaped or impacted your life?
What do these experiences, events, or people tell admissions officers about you?
Once this information is complete, writing the perfect accompanying introduction is a simpler process.
When you know exactly what you want to write in your essay, it's easier to come up with a relevant anecdote.
It's also easier to generate a powerful, engaging grabber.
The introduction comes first in the essay, but that doesn't mean you have to write it first.
If the introduction seems a little tricky, or if you get stuck with writer's block, write the rest of the essay first.
Later, it'll be far easier to come back to the introduction and think up a brilliant, relevant grabber and anecdote.
8. Proofread, proofread, proofread.
This is true of the college essay in general, but it's especially important for the introduction.
The college essay introduction is the very first impression the college admissions officer will get of you.
Spelling and grammar mistakes  in the introduction are the equivalent of arriving late to a job interview wearing ripped jeans.
It's not a good first impression. Even if what comes next is great, the negative first impression is hard to forget.
Make sure your introduction is completely free of errors in grammar, spelling, capitalization, punctuation, word usage, etc.
Read over it multiple times, and have others check it multiple times as well.
Have a friend or relative with excellent grammar skills look over the essay, or ask your English teacher if he or she would take a look.
No matter how many times you and others have proofread the essay, check for errors one more time before sending it off.
Don't ruin what could be a great essay with typos or mistakes in the very first paragraph.
Here are a few tips to ensure your college essay is mistake-free:
Use Grammarly . This is a web extension that catches basic mistakes while you're writing. Think of it as an upgraded spell check.
Have a friend or teacher review the essay.
Highlight the absolutely necessary sentences in your introduction. Which sentences create the meaning and essence of the introduction? Which sentences, once omitted, do not alter the meaning and effectiveness of the introduction?
Recap: How to Write a College Essay Introduction
An effective college essay introduction should "wow" admissions officers. It should be creative, intriguing, and unique.
Make sure you start with a strong "hook" or "grabber." It's a good idea to follow this first sentence with a vivid anecdote, which you will then connect to the overall topic of your essay. This is often easier to do if you go back and write the introduction last.
Avoid overused introductory techniques, spelling and grammar errors, and forced vocabulary.
If you follow these tips, the admissions officer will be interested in what you have to say from the very start.
Learn how we can help you with college and career guidance! Check out our YouTube channel!
Click Here to Schedule a Free Consult!
Featured Solution
College Application Boot Camp
Stay on track and ease your anxiety with our second-to-none college application assistance.
Quick Links
Ethics & Honesty
Privacy Policy
Join Our Team
(732) 339-3835
Celebrating 150 years of Harvard Summer School. Learn about our history.
12 Strategies to Writing the Perfect College Essay
College admission committees sift through thousands of college essays each year. Here's how to make yours stand out.
Pamela Reynolds
When it comes to deciding who they will admit into their programs, colleges consider many criteria, including high school grades, extracurricular activities, and ACT and SAT scores. But in recent years, more colleges are no longer considering test scores.
Instead, many (including Harvard through 2026) are opting for "test-blind" admission policies that give more weight to other elements in a college application. This policy change is seen as fairer to students who don't have the means or access to testing, or who suffer from test anxiety.
So, what does this mean for you?
Simply that your college essay, traditionally a requirement of any college application, is more important than ever.
A college essay is your unique opportunity to introduce yourself to admissions committees who must comb through thousands of applications each year. It is your chance to stand out as someone worthy of a seat in that classroom.
A well-written and thoughtful essay—reflecting who you are and what you believe—can go a long way to separating your application from the slew of forgettable ones that admissions officers read. Indeed, officers may rely on them even more now that many colleges are not considering test scores.
Below we'll discuss a few strategies you can use to help your essay stand out from the pack. We'll touch on how to start your essay, what you should write for your college essay, and elements that make for a great college essay.
Be Authentic
More than any other consideration, you should choose a topic or point of view that is consistent with who you truly are.
Readers can sense when writers are inauthentic.
Inauthenticity could mean the use of overly flowery language that no one would ever use in conversation, or it could mean choosing an inconsequential topic that reveals very little about who you are.
Use your own voice, sense of humor, and a natural way of speaking.
Whatever subject you choose, make sure it's something that's genuinely important to you and not a subject you've chosen just to impress. You can write about a specific experience, hobby, or personality quirk that illustrates your strengths, but also feel free to write about your weaknesses.
Honesty about traits, situations, or a childhood background that you are working to improve may resonate with the reader more strongly than a glib victory speech.
Grab the Reader From the Start
You'll be competing with so many other applicants for an admission officer's attention.
Therefore, start your essay with an opening sentence or paragraph that immediately seizes the imagination. This might be a bold statement, a thoughtful quote, a question you pose, or a descriptive scene.
Starting your essay in a powerful way with a clear thesis statement can often help you along in the writing process. If your task is to tell a good story, a bold beginning can be a natural prelude to getting there, serving as a roadmap, engaging the reader from the start, and presenting the purpose of your writing.
Focus on Deeper Themes
Some essay writers think they will impress committees by loading an essay with facts, figures, and descriptions of activities, like wins in sports or descriptions of volunteer work. But that's not the point.
College admissions officers are interested in learning more about who you are as a person and what makes you tick.
They want to know what has brought you to this stage in life. They want to read about realizations you may have come to through adversity as well as your successes, not just about how many games you won while on the soccer team or how many people you served at a soup kitchen.
Let the reader know how winning the soccer game helped you develop as a person, friend, family member, or leader. Make a connection with your soup kitchen volunteerism and how it may have inspired your educational journey and future aspirations. What did you discover about yourself?
Show Don't Tell
As you expand on whatever theme you've decided to explore in your essay, remember to show, don't tell.
The most engaging writing "shows" by setting scenes and providing anecdotes, rather than just providing a list of accomplishments and activities.
Reciting a list of activities is also boring. An admissions officer will want to know about the arc of your emotional journey too.
Try Doing Something Different
If you want your essay to stand out, think about approaching your subject from an entirely new perspective. While many students might choose to write about their wins, for instance, what if you wrote an essay about what you learned from all your losses?
If you are an especially talented writer, you might play with the element of surprise by crafting an essay that leaves the response to a question to the very last sentence.
You may want to stay away from well-worn themes entirely, like a sports-related obstacle or success, volunteer stories, immigration stories, moving, a summary of personal achievements or overcoming obstacles.
However, such themes are popular for a reason. They represent the totality of most people's lives coming out of high school. Therefore, it may be less important to stay away from these topics than to take a fresh approach.
Explore Harvard Summer School's College Programs for High School Students
Write With the Reader in Mind
Writing for the reader means building a clear and logical argument in which one thought flows naturally from another.
Use transitions between paragraphs.
Think about any information you may have left out that the reader may need to know. Are there ideas you have included that do not help illustrate your theme?
Be sure you can answer questions such as: Does what you have written make sense? Is the essay organized? Does the opening grab the reader? Is there a strong ending? Have you given enough background information? Is it wordy?
Write Several Drafts
Set your essay aside for a few days and come back to it after you've had some time to forget what you've written. Often, you'll discover you have a whole new perspective that enhances your ability to make revisions.
Start writing months before your essay is due to give yourself enough time to write multiple drafts. A good time to start could be as early as the summer before your senior year when homework and extracurricular activities take up less time.
Read It Aloud
Writer's tip : Reading your essay aloud can instantly uncover passages that sound clumsy, long-winded, or false.
Don't Repeat
If you've mentioned an activity, story, or anecdote in some other part of your application, don't repeat it again in your essay.
Your essay should tell college admissions officers something new. Whatever you write in your essay should be in philosophical alignment with the rest of your application.
Also, be sure you've answered whatever question or prompt may have been posed to you at the outset.
Ask Others to Read Your Essay
Be sure the people you ask to read your essay represent different demographic groups—a teacher, a parent, even a younger sister or brother.
Ask each reader what they took from the essay and listen closely to what they have to say. If anyone expresses confusion, revise until the confusion is cleared up.
Pay Attention to Form
Although there are often no strict word limits for college essays, most essays are shorter rather than longer. Common App, which students can use to submit to multiple colleges, suggests that essays stay at about 650 words.
"While we won't as a rule stop reading after 650 words, we cannot promise that an overly wordy essay will hold our attention for as long as you'd hoped it would," the Common App website states.
In reviewing other technical aspects of your essay, be sure that the font is readable, that the margins are properly spaced, that any dialogue is set off properly, and that there is enough spacing at the top. Your essay should look clean and inviting to readers.
End Your Essay With a "Kicker"
In journalism, a kicker is the last punchy line, paragraph, or section that brings everything together.
It provides a lasting impression that leaves the reader satisfied and impressed by the points you have artfully woven throughout your piece.
So, here's our kicker: Be concise and coherent, engage in honest self-reflection, and include vivid details and anecdotes that deftly illustrate your point.
While writing a fantastic essay may not guarantee you get selected, it can tip the balance in your favor if admissions officers are considering a candidate with a similar GPA and background.
Write, revise, revise again, and good luck!
Experience life on a college campus. Spend your summer at Harvard.
Explore Harvard Summer School's College Programs for High School Students.
About the Author
Pamela Reynolds is a Boston-area feature writer and editor whose work appears in numerous publications. She is the author of "Revamp: A Memoir of Travel and Obsessive Renovation."
How Involved Should Parents and Guardians Be in High School Student College Applications and Admissions?
There are several ways parents can lend support to their children during the college application process. Here's how to get the ball rolling.
Harvard Division of Continuing Education
The Division of Continuing Education (DCE) at Harvard University is dedicated to bringing rigorous academics and innovative teaching capabilities to those seeking to improve their lives through education. We make Harvard education accessible to lifelong learners from high school to retirement.

How to Write a College Essay
College admissions experts offer tips on selecting a topic as well as writing and editing the essay.
Students can go online to review essay requirements for the colleges they want to apply to, such as word limits and essay topics. Many students may start with the Common App, an application platform accepted by more than 1,000 schools. Getty Images
For college applicants, the essay is the place to showcase their writing skills and let their unique voice shine through.
"The essays are important in part because this is a student's chance to really speak directly to the admissions office," says Adam Sapp, assistant vice president and director of admissions at Pomona College in California.
Prospective college students want their essay, sometimes called a personal statement, to make a good impression and boost their chances of being accepted, but they have only several hundred words to make that happen.
This can feel like a lot of pressure.
"I think this is the part of the application process that students are sometimes most challenged by," says Niki Barron, associate dean of admission at Hamilton College in New York, "because they're looking at a blank piece of paper and they don't know where to get started."
That pressure may be amplified as many colleges have gone test optional in recent years, meaning that ACT and SAT scores will be considered if submitted but are not required. Other schools have gone test-blind and don't consider such scores at all. In the absence of test scores, some admissions experts have suggested that more attention will be paid to other parts of an application, such as the essay.
But just as each applicant is unique, so are college admissions policies and priorities.
"Being test optional hasn't changed how we use essays in our selection process, and I wouldn't say that the essay serves as a substitute for standardized test scores," Barron wrote in an email. "A student's academic preparation for our classroom experience is always front and center in our application review process."
On June 29, 2023, the Supreme Court ruled against college admissions policies that consider an applicant's race. The ruling, though, does not prohibit students from writing essays on how their race has affected them, which experts say could significantly affect how students approach this portion of their applications.
Essay-writing tips offered by experts emphasize the importance of being concise, coherent, congenial, unique, honest and accurate. An applicant should also flex some intellectual muscle and include vivid details or anecdotes.
From brainstorming essay topics to editing the final draft, here's what students need to know about crafting a strong college application essay.
Getting Started on the College Essay
How long should a college essay be, how to pick a college essay topic, writing the college essay, how the affirmative action ruling could change college essays, editing and submitting the college essay.
A good time for students to begin working on their essays is the summer before senior year, experts say, when homework and extracurricular activities aren't taking up time and mental energy.
Starting early will also give students plenty of time to work through multiple drafts of an essay before college application deadlines, which can be as early as November for students applying for early decision or early action .
Students can go online to review essay requirements for the colleges they want to apply to, such as word limits and essay topics. Many students may start with the Common App , an application platform accepted by more than 1,000 schools. Students can submit that application to multiple schools.
Another option is the Coalition Application, an application platform accepted by more than 130 schools. Students applying through this application choose from one of six essay prompts to complete and include with their application.
In addition to the main essay, some colleges ask applicants to submit one or more additional writing samples. Students are often asked to explain why they are interested in a particular school or academic field in these supplemental essays , which tend to be shorter than the main essay.
Students should budget more time for the writing process if the schools they're applying to ask for supplemental essays.
"Most selective colleges will ask for more than one piece of writing. Don't spend all your time working on one long essay and then forget to devote energy to other parts of the application," Sapp says.
Though the Common App notes that "there are no strict word limits" for its main essay, it suggests a cap of about 650 words. The Coalition Application website says its essays should be between 500 and 650 words.
"While we won't, as a rule, stop reading after 650 words, we cannot promise that an overly wordy essay will hold our attention for as long as you'd hoped it would," the Common App website states.
The word count is much shorter for institution-specific supplemental essays, which are typically around 250 words.
The first and sometimes most daunting step in the essay writing process is figuring out what to write about.
There are usually several essay prompts to choose from on a college application. They tend to be broad, open-ended questions, giving students the freedom to write about a wide array of topics, Barron says.
The essay isn't a complete autobiography, notes Mimi Doe, co-founder of Top Tier Admissions, a Massachusetts-based advising company. "It's overwhelming to think of putting your whole life in one essay," she says.
Rather, experts say students should narrow their focus and write about a specific experience, hobby or quirk that reveals something personal, like how they think, what they value or what their strengths are. Students can also write about something that illustrates an aspect of their background. These are the types of essays that typically stand out to admissions officers, experts say. Even an essay on a common topic can be compelling if done right.
Students don't have to discuss a major achievement in their essay – a common misconception. Admissions officers who spoke with U.S. News cited memorable essays that focused on more ordinary topics, including fly-fishing, a student's commute to and from school and a family's dining room table.
What's most important, experts say, is that a college essay is thoughtful and tells a story that offers insight into who a student is as a person.
"Think of the college essay as a meaningful glimpse of who you are beyond your other application materials," Pierre Huguet, CEO and founder of admissions consulting firm H&C Education, wrote in an email. "After reading your essay, the reader won't fully know you – at least not entirely. Your objective is to evoke the reader's curiosity and make them eager to get to know you."
If students are having trouble brainstorming potential topics, they can ask friends or family members for help, says Stephanie Klein Wassink, founder of Winning Applications and AdmissionsCheckup, Connecticut-based college admissions advising companies. Klein Wassink says students can ask peers or family members questions such as, "What are the things you think I do well?" Or, "What are my quirks?"
The essay should tell college admissions officers something they don't already know, experts say.
Some experts encourage students to outline their essay before jumping into the actual writing, though of course everyone's writing process differs.
The first draft of an essay doesn't need to be perfect. "Just do a brain dump," Doe says. "Don't edit yourself, just lay it all out on the page."
If students are having a hard time getting started, they should focus on their opening sentence, Doe suggests. She says an essay's opening sentence, or hook, should grab the reader's attention.
Doe offered an example of a strong hook from the essay of a student she worked with:
"I first got into politics the day the cafeteria outlawed creamed corn."
"I want to know about this kid," she says. "I'm interested."
The key to a good college essay is striking a balance between being creative and not overdoing it, Huguet says. He advises students to keep it simple.
"The college essay is not a fiction writing contest," Huguet says. "Admissions committees are not evaluating you on your potential as the next writer of the Great American Novel."
He adds that students should write in the voice they use to discuss meaningful topics with someone they trust. It's also wise to avoid hyperbole, as that can lose the readers' trust, as well as extraneous adverbs and adjectives, Huguet says.
"Thinking small, when done right, means paying close attention to the little things in your life that give it meaning in unique ways," he says. "It means, on the one hand, that you don't have to come up with a plan for world peace, but it also means thinking small enough to identify details in your life that belong only to you."
The Supreme Court's ruling on affirmative action has left some students feeling in limbo with how to approach their essays. Some are unsure whether to include racial identifiers while others feel pressure to exclude it, says Christopher Rim, CEO and founder of Command Education, an admissions consulting company.
"For instance, some of our Asian students have been concerned that referencing their culture or race in their essay could negatively impact them (even moreso than before)," Rim wrote in an email. He noted that many students he works with had already begun crafting their essays before the ruling came. "Some of our other students have felt pressure to disclose their race or share a story of discrimination or struggle because they expect those stories to be received better by admissions officers."
Some of the uneasiness stems from what feels like a contradictory message from the court, Rim says. In his majority opinion, Chief Justice John Roberts Jr., said the ruling shouldn't be construed "as prohibiting universities from considering an applicant's discussion of how race affected his or her life, be it through discrimination, inspiration, or otherwise." But he added that colleges may consider race only if it's tied to an applicant's individual experiences or qualities, such as demonstrating courage against discrimination.
Personal essays shouldn't serve as a way for universities to ask students about their race as a means to admit them on such basis, Roberts added.
Rim says he expects there to be a lot of confusion from parents and students as they navigate that line when writing their essay. He says his guidance will vary with each student depending on their specific situation.
"For a student from an immigrant family, sharing their racial and cultural background may be integral to understanding their identity and values and therefore should be included in the essay," he says. "On the other hand, a student who has never meaningfully considered ways in which their race has shaped their life experience and worldview should not push themselves to do so in their essay simply because they believe it will better their chances."
While admissions officers try to learn about students via the essay, they are also gauging writing skills, so students want to make sure they submit top-notch work.
"The best writing is rewriting," Sapp says. "You should never be giving me your first draft."
When reviewing a first essay draft, students should make sure their writing is showing, not telling, Huguet says. This means students should show their readers examples that prove they embody certain traits or beliefs, as opposed to just stating that they do. Doing so is like explaining a joke to someone who's already laughed at it, he says.
"Let's say, for example, that the whole point of a certain applicant's essay is to let admissions officers know that she thinks outside the box. If she feels the need to end her essay with a sentence like, 'And so, this anecdote shows that I think outside the box,' she's either underestimating the power of her story (or the ability of her reader to understand it), or she hasn't done a good enough job in telling it yet," Huguet says. "Let your readers come to their own conclusions. If your story is effective, they'll come to the conclusions you want them to."
After editing their essay, students should seek outside editing help, experts recommend. While there are individuals and companies that offer paid essay help – from editing services to essay-writing boot camps – students and families may not be able to afford the associated fees. Some providers may offer scholarships or other financial aid for their services.
The availability and level of feedback from free essay advising services vary. Some college prep companies offer brief consultations at no charge. Free essay workshops may also be available through local high schools, public libraries or community organizations. Khan Academy, a free online education platform, also offers a series of videos and other content to guide students through the essay writing process.
Colleges themselves may also have resources, Barron notes, pointing to pages on Hamilton's website that offer writing tips as well as examples of successful admissions essays. Likewise, Hamilton also holds virtual panel discussions on writing admissions essays.
Students have other options when it comes to essay help. They can ask peers, teachers, school counselors and family members for help polishing an essay. Huguet says it's typically wise to prioritize quality over quantity when it comes to seeking feedback on essays. Too many perspectives can become counterproductive, he says.
"While it can be valuable to have different perspectives, it's best to seek out individuals who are experts in the writing process," he says. "Instructors or professors can be helpful, particularly if they possess subject expertise and can provide guidance on refining arguments, structure and overall coherence."
Proofreaders should not change the tone of the essay. "Don't let anyone edit out your voice," Doe cautions.
And while proofreading is fair game, having someone else write your essay is not.
When an essay is ready to go, students will generally submit it online along with the rest of their application. On the Common App, for example, students copy and paste their essay into a text box.
Sapp says even though students often stress about the essay in particular, it's not the only thing college admissions officers look at. "The essay is the window, but the application is the house," he says. "So let's not forget that an application is built of many pieces."
Searching for a college? Get our complete rankings of Best Colleges.
What to Do After Selecting a College
College Admissions
How to Complete a College Application
Use the Common App to Apply to College
College Application Essay Grammar Tips
See College Essay Examples
Tags: education , colleges , college admissions , college applications , students
2024 Best Colleges
Search for your perfect fit with the U.S. News rankings of colleges and universities.
College Admissions: Get a Step Ahead!
Sign up to receive the latest updates from U.S. News & World Report and our trusted partners and sponsors. By clicking submit, you are agreeing to our Terms and Conditions & Privacy Policy .
Ask an Alum: Making the Most Out of College
You May Also Like
The war on college campuses.
Lauren Camera Nov. 2, 2023
Late College Application Deadlines
Cole Claybourn Nov. 2, 2023
U.S. News Guide to College Majors
Kara Coleman Fields Oct. 31, 2023
A Guide to College Rolling Admissions
Cole Claybourn Oct. 31, 2023
Nontraditional Student Admissions
Linda Lee Baird Oct. 31, 2023
Food Science Degrees: What to Know
Andrew Warner Oct. 30, 2023
2024 Best Liberal Arts Colleges
Joshua Welling Oct. 27, 2023
The Best Colleges Rankings Are Out
Sarah Wood Oct. 27, 2023
2024 Best Colleges Rankings Corrections
Robert Morse Oct. 27, 2023
Financial Aid and Student Loans
Cole Claybourn Oct. 27, 2023
Approaching Your First Essay : A Quick Guide to Undergraduate Essays
Share this article
Approaching your first essay: a quick guide to undergraduate essays.
Writing your first undergraduate essay can be daunting. How similar are the requirements of university essays to your high school essays? This article is the first in a series on how to approach undergraduate essays.
This series is our quick guide to essay writing and it provides very practical advice. If you would like to read a more comprehensive guide that focuses more on the overall method of planning and organising your research before writing your essay, please visit our Undergraduate Resources page.
Consider the Whole Essay First
An essay consists of three main parts: an introduction, the body and a conclusion.
The introduction is the first paragraph of the essay and its purpose is to give a clear explanation to the reader about the contents of the essay.
The body is the main part of the essay. It contains the quotations, references, examples, ideas, and arguments you are putting forth in writing. It should be written in paragraphs. This is where you elaborate on your answer to the essay question. You might expect to have 3–4 body paragraphs in a 1000-word paper. Each paragraph contains one argument or idea that you propose in your response to the given question.
The conclusion is the final paragraph of the essay. The conclusion is necessary for drawing together your evidence and restating the main argument of the essay.
No paragraph is written in isolation. Each paragraph of an essay is written in light of the whole. It's absolutely necessary that you have planned the contents of the essay body before you begin writing the introduction (and the essay itself). An essay is a means for presenting a planned, coherent and well-reasoned argument. This brings us nicely to our next point.
Plan Your Reading
Before you begin writing, you should begin reading and research. Your university library is your research hub. Not only are there plenty of hard copy books and journals, but you will also have access to an extensive online catalogue.
Ask your librarian to show you how to search the catalogue effectively and begin collating relevant research materials.
And remember only to use academic sources! Please read our articles 'What is an Academic Source' and ' What is Peer Review? ' for more information.
Keep Track of Your References
It is necessary that you cite the references you've used in your essay. However, different faculties have different referencing styles. It's important to know which style is required and follow the necessary formatting.
You will be required to include either in-text references or footnotes, as well as a reference list or bibliography at the end of the essay. There are many articles on our blog specifically related to the different referencing system, for example, ' APA Referencing—The Finer Points of Page Numbering '. Capstone Editing also offers our comprehensive referencing guides for a range of styles, to make referencing simpler for students and academics alike.
Your university library should be able to give you access to a referencing guide. Some libraries have licenses for referencing software (such as EndNote) that can assist you with your referencing, though we don't recommend that you use software if you can possibly avoid it. You will achieve a much better understanding of referencing and learn how to reference properly much more easily if you manually create all of your references.
As you read, keep track of your research. It's a good idea to write down all the information you will need for your reference list, including the author/s, title, year of publication, publisher, and city and state of publication of each text alongside your reading notes so you know where your information has come from.
It's certainly a time-saver to record the page numbers for the ideas you note down as you read. It will make it easy to find them again, and you'll need to cite page numbers at every reference, unless you are referring to the entire source or citing an unnumbered source like a website. It is a common misconception that page numbers are only required for direct quotations.
Consider attending referencing workshops or library tours. The more comfortable you are in the library, the easier your research will be.
For more help with writing an introduction, you can read our articles ' How to Write a Great Introduction: The Basics ' and ' How to Write a More Sophisticated Introduction '. If you need any further assistance, you can read more about our professional editing service . Capstone Editing is always here to help.
Capstone Editing
Recent articles.
New ways to pick our expert brains
2023 Winner of the Capstone Editing Laptop Grant for Postgrad Coursework Students
Winner of the 2023 Early Career Academic Research Grant for Women
How to Use Conditional Sentences Correctly
Subscribe to our Blog
To receive informative articles and tailored advice for academics and students, as well as updates about our exciting grant and scholarship opportunities, please subscribe to our blog.
How to write an undergraduate-level essay
What's in this guide: site map.
2. Create a preliminary document plan
3. Draft your thesis statement
4a. Become familiar with information sources
4b. Select the appropriate search tool
4c. Develop effective searches
4d. Beyond keyword searching
4e. Find statistical information
4f. Evaluate the resources you find
4g. Read, absorb, and organize the information you find
5. Create the final version of your document plan
6. Double-check your research
7. Start writing the first draft
8. Overcoming writer's block
9. Revise the draft
10. Edit the draft
11. Prepare the final version
12. Submit the assignment
Are you a new undergraduate student?
Here are some video resources to support you as you begin your journey.
Gradschoolitis (6:50) / Transcript (while targeted to graduate students, relevant for undergraduate students as well)
Introduction to Library Services (9:45)
Introduction to the Writing Centre (3:03)
Introduction to Academic Writing (37:11)
Writing an Academic Paragraph (19:35)
Introduction to APA Style (7th ed.) (28:19)
Feeling stuck?
Ask the Library a question via LibAnswers
Ask the Writing Centre a question via WriteAnswers
Book an Appointment (Library or Writing Centre)
How to use this guide
Depending on where you're at in your writing process and how you learn, you can:
Work through each step in sequence using the "prev" and "next" navigation at the bottom of each page.
Use the right-hand menu or the map below to jump straight into a particular topic.
I'm ready now – let's go to Step 1.
Image credit: Paul Brennan via Pixabay
Next: 1. Understand the assignment >>
Last Updated: Aug 26, 2023 5:20 PM
URL: https://libguides.royalroads.ca/ugrad_essay
Have a language expert improve your writing
Check your paper for plagiarism in 10 minutes, generate your apa citations for free.
Knowledge Base
College essay
How to Write a Great College Essay Introduction | Examples
Published on October 4, 2021 by Meredith Testa . Revised on August 14, 2023 by Kirsten Courault.
Admissions officers read thousands of essays each application season, and they may devote as little as five minutes to reviewing a student's entire application. That means it's critical to have a well-structured essay with a compelling introduction. As you write and revise your essay , look for opportunities to make your introduction more engaging.
There's one golden rule for a great introduction: don't give too much away . Your reader shouldn't be able to guess the entire trajectory of the essay after reading the first sentence. A striking or unexpected opening captures the reader's attention, raises questions, and makes them want to keep reading to the end .
Table of contents
Start with a surprise, start with a vivid, specific image, avoid clichés, other interesting articles, frequently asked questions about college application essays.
A great introduction often has an element of mystery. Consider the following opening statement.
This opener is unexpected, even bizarre—what could this student be getting at? How can you be bad at breathing?
The student goes on to describe her experience with asthma and how it has affected her life. It's not a strange topic, but the introduction is certainly intriguing. This sentence keeps the admissions officer reading, giving the student more of an opportunity to keep their attention and make her point.
In a sea of essays with standard openings such as "One life-changing experience for me was …" or "I overcame an obstacle when …," this introduction stands out. The student could have used either of those more generic introductions, but neither would have been as successful.
This type of introduction is a true "hook"—it's highly attention-grabbing, and the reader has to keep reading to understand.
Prevent plagiarism. Run a free check.
If your topic doesn't lend itself to such a surprising opener, you can also start with a vivid, specific description.
Many essays focus on a particular experience, and describing one moment from that experience can draw the reader in. You could focus on small details of what you could see and feel, or drop the reader right into the middle of the story with dialogue or action.
Some students choose to write more broadly about themselves and use some sort of object or metaphor as the focus. If that's the type of essay you'd like to write, you can describe that object in vivid detail, encouraging the reader to imagine it.
Cliché essay introductions express ideas that are stereotypical or generally thought of as conventional wisdom. Ideas like "My family made me who I am today" or "I accomplished my goals through hard work and determination" may genuinely reflect your life experience, but they aren't unique or particularly insightful.
Unoriginal essay introductions are easily forgotten and don't demonstrate a high level of creative thinking. A college essay is intended to give insight into the personality and background of an applicant, so a standard, one-size-fits-all introduction may lead admissions officers to think they are dealing with a standard, unremarkable applicant.
Quotes can often fall into the category of cliché essay openers. There are some circumstances in which using a quote might make sense—for example, you could quote an important piece of advice or insight from someone important in your life. But for most essays, quotes aren't necessary, and they may make your essay seem uninspired.
If you want to know more about academic writing , effective communication , or parts of speech , make sure to check out some of our other articles with explanations and examples.
Academic writing
Writing process
Transition words
Passive voice
Paraphrasing
 Communication
How to end an email
Ms, mrs, miss
How to start an email
I hope this email finds you well
Hope you are doing well
 Parts of speech
Personal pronouns
Conjunctions
The introduction of your college essay is the first thing admissions officers will read and therefore your most important opportunity to stand out. An excellent introduction will keep admissions officers reading, allowing you to tell them what you want them to know.
The key to a strong college essay introduction is not to give too much away. Try to start with a surprising statement or image that raises questions and compels the reader to find out more.
Cliché openers in a college essay introduction are usually general and applicable to many students and situations. Most successful introductions are specific: they only work for the unique essay that follows.
In most cases, quoting other people isn't a good way to start your college essay . Admissions officers want to hear your thoughts about yourself, and quotes often don't achieve that. Unless a quote truly adds something important to your essay that it otherwise wouldn't have, you probably shouldn't include it.
Cite this Scribbr article
If you want to cite this source, you can copy and paste the citation or click the "Cite this Scribbr article" button to automatically add the citation to our free Citation Generator.
Testa, M. (2023, August 14). How to Write a Great College Essay Introduction | Examples. Scribbr. Retrieved November 6, 2023, from https://www.scribbr.com/college-essay/introduction-college-essay/
Is this article helpful?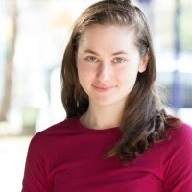 Meredith Testa
Other students also liked, college essay format & structure | example outlines, how to end a college admissions essay | 4 winning strategies, what do colleges look for in an essay | examples & tips.
How to Start a College Essay – 12 Techniques and Tips
August 1, 2023
Your college tours are scheduled, you're knee-deep in SAT/ACT prep , application deadlines are quickly approaching, and then it happens: writer's block hits you hard. You're stumped, wondering how to start a college essay. It's all too easy to overthink it when acceptances are on the line. But don't fret! We've got you covered with 12 tips and techniques, plus answers to common questions like: Can I start my essay with a quote? Should I try to sound as smart as possible? Is it okay to use humor?
Keep reading for all you need to know about how to start a college essay:
How to Start a College Essay: The Content
How to start a college essay: the style.
How to Start a College Essay: Common Mistakes to Avoid
Since admissions readers are looking to be surprised and engaged right away, it's safest to avoid these overused techniques.
1) Pulling out the dictionary
Chances are, your reader already knows the definition of the word you're tempted to copy and paste from Merriam-Webster . Unless you're starting with a word in a non-English language or a word that 98% of the population truly does not know, there's no need to turn to the dictionary. Assume your reader is a smart person who is already in the know.
2) Choosing clichés
Clichés are boring in writing because they're, well…cliché. Before you tell an admissions reader that all that glitters isn't gold or there's a silver lining to every cloud, remember that their job involves reading hundreds if not thousands of college essays. The way to impress them is to stand out as someone with unique insights, opinions, or creativity. Not sure if the phrase you're using is trite or overused? Look it up online and see if there is an overabundance of results.
How to Start a College Essay (Continued) 
3) beginning broadly.
Since the dawn of time, students have been starting essays too broadly. Your college admissions essays are about you, your experiences, your values, and your goals. So, starting with general statements like "Different cultures have different traditions and values" or "We have to be the change we want to see in the world" don't center you as the topic of your essay. If you're writing your essay about, say, your Polynesian identity and your love of Hula dance or the summer you spent making vats of soup for a food kitchen, jump right into sharing a vivid memory from those experiences instead.
4) Leading with a quote
"Can I start my college essay with a quote?" is one of the most common questions we get. The problem with starting with a quote is the same as starting too broadly: you don't center yourself as the topic of your essay. Since college essays are short, the quote itself and the many sentences it will take to transition to the rest of your content will eat up precious word count. Unless it's a deep-cut quote that's highly particular to you and your niche interests, quotes anywhere in your essay can come across as cliché.
A stand-out college admissions essay will grab your reader's attention and immediately give them a sense of who you are, what you value, and what's unique about you. Trying to decide how to start a college essay? First, take a look at our guide to the Common App Prompts . Then, use one of these five techniques to brainstorm content:
1) Share a challenge you've overcome
Since college is all about growth and learning, one tried and true strategy is describing a challenge you've overcome that you've learned a lot from. Example:
For my first three months of middle school choir, I was nothing more than a ventriloquist's dummy, mouthing words with no sound coming out. I was terrified to use my voice. Then, one fateful morning, Mrs. Garcia asked me to solo in front of the whole class.
A strong essay about a challenge you've overcome will explain who you were before, how you overcame the challenge, and who you are now. Taking this approach allows you to demonstrate that you're able to rise to meet challenges, learn through difficulty, and apply yourself even when you're uncomfortable. A word of warning though: avoid writing about very common challenges like pushing yourself to beat your cross-country time, studying for the SAT/ACT or other big tests, or transitioning from middle to high school. Since so many students share these experiences as common ground, these topics will make it hard to stand out from the crowd.
Want even more tips on writing about a challenge you've overcome? Check out our full guide to the Overcoming Challenges prompt.
2) Show your funny side
Yes, humor works well in college essays! Poking fun at one of your quirks or (inconsequential) shortcomings can be a great way to reveal your personality. Example:
Every day, I begged. At bedtime, at breakfast, for my birthday, for Christmas—I begged for a skateboard. Mom said it was too dangerous, Dad thought they were too noisy, but still I dreamed of cruising the neighborhood and learning to ollie in our driveway. My 14th birthday was the day my begging finally ended. It was also the day I learned I have absolutely no sense of balance.
Opening with a humorous story paints a vivid picture of you right away, but where you take it from there matters. You probably wouldn't want to write a whole essay about breaking your tailbone and this isn't the right forum for a stand-up routine. But you could take an opening like this in a variety of directions that reveal more meaningful truths about you. For example, after this opener, this writer could go on to:
Talk about other new skills they tried that they were able to land better than an ollie.
Describe how they learned about balance in other avenues of their life.
3) Clear up a misconception about you
Although college essays are brief, you'll want to squeeze in as much depth and breadth as you can. Starting by addressing an assumption or stereotype you've faced can be an efficient and engaging way to move past the superficial. Example:
Blonde. Four foot eight. Size five feet. Strangers and well-meaning friends sometimes offer me a booster seat or ask if I need help carrying heavy things. Little do they know I can deadlift 135 pounds. My first teen powerlifting competition is coming up this spring.
Clearing up a misconception allows you to surprise your admissions reader and share something meaningful about yourself in one stroke. When using this strategy, think about all the different layers of your identity. What assumptions do others make of you and what might casual acquaintances or strangers be surprised to learn? A word of warning: steer clear of being too critical of others. Although stereotypes and assumptions are difficult to bear, for this essay, you'll want to focus on you —your accomplishments, skills, and passions—instead of others.
4) Invite us in
Are Shabbat dinners with your whole extended family the highlight of your week? Do you feel most alive when you're at your keyboard composing a new song or when you're at a Robotics Club meeting, throwing out wild design ideas with your team? When you invite us in, you're letting your reader in on the places you're most at home, most excited, or most yourself. Example:
When I was seven years old, my grandma sat me down at her sewing table and taught me how to sew back on the button that had popped off my sweater. I can still feel her hands on mine, showing me where to place the needle. It was the first of what became weekly lessons on backstitching, basting, hemming pants, and embroidery. I didn't know it then, but it was the first day of my journey into fashion design.
To brainstorm for this technique, list experiences that have helped shape your values, goals, and interests. Think of things you do every week but also once-in-a-lifetime events. You'll want to begin this essay by choosing one meaningful experience to share in the beginning of your essay. Use vivid details that help a reader imagine the experience for themselves and then explain why this experience matters to you.
5) Nerd out about a problem you've solved
If you've hit the library stacks to find the answer to a burning question, stayed after class to ask your teacher for more homework, worked with a student club to improve a campus issue, or concocted your own science experiment, this might be the essay tactic for you. Example:
As a volunteer at my local pet rescue, I surprised myself by becoming a crusader for birds. Dogs and cats were adopted all the time, but the parrots, cockatiels, and parakeets sat in their cages for ages, chattering away and waiting for their forever homes. I realized it was an issue of awareness: no one knew our shelter rescued birds. Thirty YouTube tutorials and one online digital marketing class later, I had developed a ten-step social media strategy.
A great way to share your unique interests, this technique lets you showcase the curiosity and eagerness to learn you'll be bringing with you to college. To brainstorm for this essay, think of times when you've worked solo or with a team to discover something new or solve a tricky problem. As you write about this experience, describe the initial problem, any difficulties you encountered, and the strategies you used to find a solution.
We've covered essay content, but you may still be wondering how to start a college essay that grabs your reader's attention. Here are three key style tips that will help breathe life into your writing:
1) Share a story
As you can probably tell from the examples above, we recommend starting your essay off with an engaging story. Before you tell a reader that you're an introvert who also loves performing in musical theater, you'll want to tell the tale of the first time you braved the spotlight. Before you explain that you plan to major in political science, describe the town hall meeting you attended in the 7 th grade that started it all.
2) Use vivid descriptions
When we read, we're most engaged when we feel like we can clearly imagine the scene. To draw a reader in, use the same storytelling strategies that fiction writers use: sensory descriptions, concrete details, and passing time.
Sensory descriptions: Describe the smell of your mother's biryani cooking on the stove, the temperature of the air at the start of your first half marathon. Sight, sound, smell, touch, taste. Engage as many of the five senses as you can.
Concrete details: Concrete details are particular descriptions of places, people, and objects. If you're describing a service trip to Honduras, describe the buildings, streets, and food you ate so your reader can imagine it.
Passing time: Making time pass means ensuring you have a clear sense of the beginning, middle, and end of your story. To keep things clear, put your details in linear order and make sure to include temporal transitional phrases like "When I was six years old," "Later, in high school," and "Now, as I reflect back."
3) Use your own voice
When you're wondering how to start your college essay, it can be tempting to write in the same style you use for academic essays. But the college essay is a personal essay, not an essay for school. For this style of writing, you'll want to be clear, thoughtful, and grammatically correct, but you'll also want to be personable, engaging, and, most importantly, yourself. With that in mind, skip the SAT vocabulary words and opt for a more conversational tone instead.
How to Start a College Essay: More Resources
Looking to learn even more about how to start a college essay? If you're ready to get started on your supplemental essays, check out our walk-through of the Why This College essay and explore our blog posts discussing the supplemental essay prompts for 50+ schools . You may also wish to read our piece on How to End a College Essay .
Christina Wood
Christina Wood holds a BA in Literature & Writing from UC San Diego, an MFA in Creative Writing from Washington University in St. Louis, and is currently a Doctoral Candidate in English at the University of Georgia, where she teaches creative writing and first-year composition courses. Christina has published fiction and nonfiction in numerous publications, including The Paris Review , McSweeney's , Granta , Virginia Quarterly Review , The Sewanee Review , Mississippi Review , and Puerto del Sol , among others. Her story "The Astronaut" won the 2018 Shirley Jackson Award for short fiction and received a "Distinguished Stories" mention in the 2019 Best American Short Stories anthology.
2-Year Colleges
Application Strategies
Big Picture
Career & Personality Assessment
College Search/Knowledge
College Success
Costs & Financial Aid
Extracurricular Activities
Graduate School Admissions
High School Success
High Schools
Law School Admissions
Medical School Admissions
Navigating the Admissions Process
Online Learning
Summer Programs
"Innovative and invaluable…use this book as your college lifeline."
— Lynn O'Shaughnessy
Nationally Recognized College Expert
College Planning in Your Inbox
Join our information-packed monthly newsletter.
Sign Up Now