AP ® Lang teachers: looking to help your students improve their rhetorical analysis essays?
Coach Hall Writes
clear, concise rhetorical analysis instruction.
How to Write a Conclusion for a Rhetorical Analysis Essay
February 14, 2022 by Beth Hall
Wondering how to write a conclusion for a rhetorical analysis essay? When writing the AP® Lang rhetorical analysis essay, there can feel like a lot of pressure! Time is extremely limited, and you may try to make cuts where possible. So, do you really need a conclusion for a rhetorical analysis essay?
Is a conclusion required?
The short answer: no. The AP® Lang rubric does not state that a conclusion is required for the rhetorical analysis essay. However, a conclusion can be beneficial for your essay.
Ultimately, if you are deciding between writing a conclusion or developing your body paragraphs, I would choose the latter. The bulk of your score will come from the body paragraphs, so having well-developed body paragraphs is key to scoring well on the exam.
If you have time, and you feel confident in your body paragraphs, it definitely won't hurt to give the conclusion the attention it deserves, as it can help you produce a more well-rounded essay.
Tips for Writing a Conclusion
Tip #1: don't just restate your thesis. .
When students first start learning to write essays, they are told to restate their thesis in the conclusion. This isn't a bad practice, but you don't want to copy the same thesis word for word – especially if you are worried your thesis is not defensible. Rewrite your thesis in new words, but make sure you still keep the same idea and write a defensible thesis.
Not sure how to write a defensible thesis? Read this blog post for more information.
While it is okay to restate your thesis in your conclusion, try to not recap your whole essay. Since timed essays are relatively short, recapping the essay seems redundant and lacks nuance.
Keep reading for more tips about what to do instead.
Tip #2: Dig deeper into the call to action.
This will not apply to every text, but for some texts, there is a strong call to action. For this type of conclusion, you want to ask yourself, "What happens if the audience heeds the call to action and what happens if they don't?"
With this type of conclusion, you want to examine the different actions an audience can take and the impact said actions will have. This can also demonstrate the impact of a text or speech. For example, in his Pearl Harbor speech, FDR called Congress to declare war on the Empire of Japan. We know that his call to action worked; the US entered WWII. In thinking about FDR's call to action, we can also situate the issue in a broader context by examining the historical impact of the speech.
Tip #3: Reflect on the message of the passage.
Think about abstract concepts from the passage, such as unity or resilience. In the conclusion, reflect upon what conclusions, messages, or lessons can be learned from these abstract concepts in the passage.
Ask yourself "how is the message still relevant today?" Doing so helps you situate the issue in a broader context.
For instance, Madeleine Albright gave a speech about perseverance to Mount Holyoke College in 1997. The theme of perseverance, especially for women, is still relevant today, so you can look at the broader implications of this message in today's world.
Tip #4: Stay away from "In Conclusion."
Instead of using the tired "in conclusion" to begin your final paragraph, try a different sentence stem. I like to use the following: When considering X and Y, it becomes apparent that…  
Final Thoughts about Writing a Rhetorical Analysis Conclusion
Writing conclusion paragraphs require that you "zoom out" and look at the broader implications of the passage. Doing so adds a deeper analysis and perspective to your rhetorical analysis essay, which can boost your overall score, captivate your reader, and create a more well-rounded AP® Lang essay.
For more tips about how to write a conclusion for a rhetorical analysis essay, check out this video here. 
AP® Lang Teachers
Looking to help your students improve their rhetorical analysis essays?
Latest on Instagram
Shop My TPT Store
Have a language expert improve your writing
Run a free plagiarism check in 10 minutes, generate accurate citations for free.
Knowledge Base
How to write a rhetorical analysis | Key concepts & examples
How to Write a Rhetorical Analysis | Key Concepts & Examples
Published on August 28, 2020 by Jack Caulfield . Revised on July 23, 2023.
A rhetorical analysis is a type of essay  that looks at a text in terms of rhetoric. This means it is less concerned with what the author is saying than with how they say it: their goals, techniques, and appeals to the audience.
Table of contents
Key concepts in rhetoric, analyzing the text, introducing your rhetorical analysis, the body: doing the analysis, concluding a rhetorical analysis, other interesting articles, frequently asked questions about rhetorical analysis.
Rhetoric, the art of effective speaking and writing, is a subject that trains you to look at texts, arguments and speeches in terms of how they are designed to persuade the audience. This section introduces a few of the key concepts of this field.
Appeals: Logos, ethos, pathos
Appeals are how the author convinces their audience. Three central appeals are discussed in rhetoric, established by the philosopher Aristotle and sometimes called the rhetorical triangle: logos, ethos, and pathos.
Logos , or the logical appeal, refers to the use of reasoned argument to persuade. This is the dominant approach in academic writing , where arguments are built up using reasoning and evidence.
Ethos , or the ethical appeal, involves the author presenting themselves as an authority on their subject. For example, someone making a moral argument might highlight their own morally admirable behavior; someone speaking about a technical subject might present themselves as an expert by mentioning their qualifications.
Pathos , or the pathetic appeal, evokes the audience's emotions. This might involve speaking in a passionate way, employing vivid imagery, or trying to provoke anger, sympathy, or any other emotional response in the audience.
These three appeals are all treated as integral parts of rhetoric, and a given author may combine all three of them to convince their audience.
Text and context
In rhetoric, a text is not necessarily a piece of writing (though it may be this). A text is whatever piece of communication you are analyzing. This could be, for example, a speech, an advertisement, or a satirical image.
In these cases, your analysis would focus on more than just language—you might look at visual or sonic elements of the text too.
The context is everything surrounding the text: Who is the author (or speaker, designer, etc.)? Who is their (intended or actual) audience? When and where was the text produced, and for what purpose?
Looking at the context can help to inform your rhetorical analysis. For example, Martin Luther King, Jr.'s "I Have a Dream" speech has universal power, but the context of the civil rights movement is an important part of understanding why.
Claims, supports, and warrants
A piece of rhetoric is always making some sort of argument, whether it's a very clearly defined and logical one (e.g. in a philosophy essay) or one that the reader has to infer (e.g. in a satirical article). These arguments are built up with claims, supports, and warrants.
A claim is the fact or idea the author wants to convince the reader of. An argument might center on a single claim, or be built up out of many. Claims are usually explicitly stated, but they may also just be implied in some kinds of text.
The author uses supports to back up each claim they make. These might range from hard evidence to emotional appeals—anything that is used to convince the reader to accept a claim.
The warrant is the logic or assumption that connects a support with a claim. Outside of quite formal argumentation, the warrant is often unstated—the author assumes their audience will understand the connection without it. But that doesn't mean you can't still explore the implicit warrant in these cases.
For example, look at the following statement:
We can see a claim and a support here, but the warrant is implicit. Here, the warrant is the assumption that more likeable candidates would have inspired greater turnout. We might be more or less convinced by the argument depending on whether we think this is a fair assumption.
Receive feedback on language, structure, and formatting
Professional editors proofread and edit your paper by focusing on:
Academic style
Vague sentences
Style consistency
See an example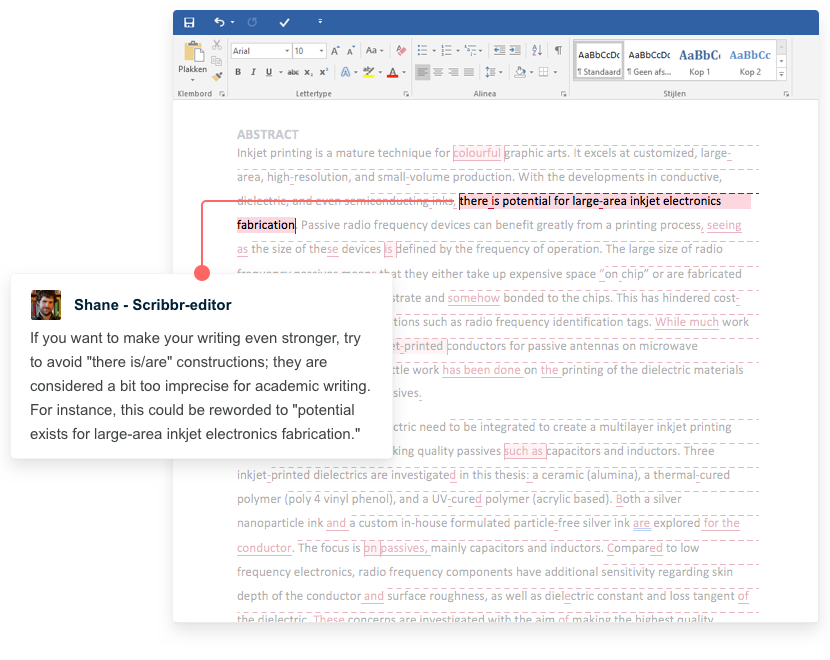 Rhetorical analysis isn't a matter of choosing concepts in advance and applying them to a text. Instead, it starts with looking at the text in detail and asking the appropriate questions about how it works:
What is the author's purpose?
Do they focus closely on their key claims, or do they discuss various topics?
What tone do they take—angry or sympathetic? Personal or authoritative? Formal or informal?
Who seems to be the intended audience? Is this audience likely to be successfully reached and convinced?
What kinds of evidence are presented?
By asking these questions, you'll discover the various rhetorical devices the text uses. Don't feel that you have to cram in every rhetorical term you know—focus on those that are most important to the text.
The following sections show how to write the different parts of a rhetorical analysis.
Like all essays, a rhetorical analysis begins with an introduction . The introduction tells readers what text you'll be discussing, provides relevant background information, and presents your thesis statement .
Hover over different parts of the example below to see how an introduction works.
Martin Luther King, Jr.'s "I Have a Dream" speech is widely regarded as one of the most important pieces of oratory in American history. Delivered in 1963 to thousands of civil rights activists outside the Lincoln Memorial in Washington, D.C., the speech has come to symbolize the spirit of the civil rights movement and even to function as a major part of the American national myth. This rhetorical analysis argues that King's assumption of the prophetic voice, amplified by the historic size of his audience, creates a powerful sense of ethos that has retained its inspirational power over the years.
The body of your rhetorical analysis is where you'll tackle the text directly. It's often divided into three paragraphs, although it may be more in a longer essay.
Each paragraph should focus on a different element of the text, and they should all contribute to your overall argument for your thesis statement.
Hover over the example to explore how a typical body paragraph is constructed.
King's speech is infused with prophetic language throughout. Even before the famous "dream" part of the speech, King's language consistently strikes a prophetic tone. He refers to the Lincoln Memorial as a "hallowed spot" and speaks of rising "from the dark and desolate valley of segregation" to "make justice a reality for all of God's children." The assumption of this prophetic voice constitutes the text's strongest ethical appeal; after linking himself with political figures like Lincoln and the Founding Fathers, King's ethos adopts a distinctly religious tone, recalling Biblical prophets and preachers of change from across history. This adds significant force to his words; standing before an audience of hundreds of thousands, he states not just what the future should be, but what it will be: "The whirlwinds of revolt will continue to shake the foundations of our nation until the bright day of justice emerges." This warning is almost apocalyptic in tone, though it concludes with the positive image of the "bright day of justice." The power of King's rhetoric thus stems not only from the pathos of his vision of a brighter future, but from the ethos of the prophetic voice he adopts in expressing this vision.
Here's why students love Scribbr's proofreading services
Discover proofreading & editing
The conclusion of a rhetorical analysis wraps up the essay by restating the main argument and showing how it has been developed by your analysis. It may also try to link the text, and your analysis of it, with broader concerns.
Explore the example below to get a sense of the conclusion.
It is clear from this analysis that the effectiveness of King's rhetoric stems less from the pathetic appeal of his utopian "dream" than it does from the ethos he carefully constructs to give force to his statements. By framing contemporary upheavals as part of a prophecy whose fulfillment will result in the better future he imagines, King ensures not only the effectiveness of his words in the moment but their continuing resonance today. Even if we have not yet achieved King's dream, we cannot deny the role his words played in setting us on the path toward it.
If you want to know more about AI tools , college essays , or fallacies make sure to check out some of our other articles with explanations and examples or go directly to our tools!
Ad hominem fallacy
Post hoc fallacy
Appeal to authority fallacy
False cause fallacy
Sunk cost fallacy
College essays
Choosing Essay Topic
Write a College Essay
Write a Diversity Essay
College Essay Format & Structure
Comparing and Contrasting in an Essay
 (AI) Tools
Grammar Checker
Paraphrasing Tool
Text Summarizer
AI Detector
Plagiarism Checker
Citation Generator
The goal of a rhetorical analysis is to explain the effect a piece of writing or oratory has on its audience, how successful it is, and the devices and appeals it uses to achieve its goals.
Unlike a standard argumentative essay , it's less about taking a position on the arguments presented, and more about exploring how they are constructed.
The term "text" in a rhetorical analysis essay refers to whatever object you're analyzing. It's frequently a piece of writing or a speech, but it doesn't have to be. For example, you could also treat an advertisement or political cartoon as a text.
Logos appeals to the audience's reason, building up logical arguments . Ethos appeals to the speaker's status or authority, making the audience more likely to trust them. Pathos appeals to the emotions, trying to make the audience feel angry or sympathetic, for example.
Collectively, these three appeals are sometimes called the rhetorical triangle . They are central to rhetorical analysis , though a piece of rhetoric might not necessarily use all of them.
In rhetorical analysis , a claim is something the author wants the audience to believe. A support is the evidence or appeal they use to convince the reader to believe the claim. A warrant is the (often implicit) assumption that links the support with the claim.
Cite this Scribbr article
If you want to cite this source, you can copy and paste the citation or click the "Cite this Scribbr article" button to automatically add the citation to our free Citation Generator.
Caulfield, J. (2023, July 23). How to Write a Rhetorical Analysis | Key Concepts & Examples. Scribbr. Retrieved November 29, 2023, from https://www.scribbr.com/academic-essay/rhetorical-analysis/
Is this article helpful?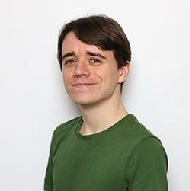 Jack Caulfield
Other students also liked, how to write an argumentative essay | examples & tips, how to write a literary analysis essay | a step-by-step guide, comparing and contrasting in an essay | tips & examples, what is your plagiarism score.
Research Paper
Book Report
Book Review
Research Proposal
Annotated Bibliography
Answers Questions
Multiple Choice Questions
Dissertation
Proofreading
Powerpoint Presentation
Poster Presentation
Excel Exercises
Thesis Proposal
Discussion Board Post
Dissertation Abstract
Dissertation Introduction
Dissertation Literature
Dissertation Hypothesis
Dissertation Methodology
Dissertation Results
Dissertation Discussion
Dissertation Conclusion
Movie Critique
Literary Essay
Article Critique
Article Review
Blog Writing
Capstone Project
Movie Review
Response Paper
Marketing Plan
Reaction Paper
Business Plan
Grant Proposal
IB Extended Essay
Application Letter
Literature Review
Motivation Letter
Questionnaire
Scholarship Essay
White Paper
Rhetorical Analysis Conclusion
Table of Contents
Rhetorical Analysis Conclusion Examples
Using a rhetoric conclusion example to end your paper smoothly, do not lose sight of main points and ideas, rhetorical analysis essay sample, how to write a conclusion for a rhetorical analysis, using a rhetorical analysis essay conclusion to develop your argument(s).
Rhetorical analysis conclusion is a writer's opportunity to draw their argument(s) to a close and say why patterns and techniques used in a text under analysis are significant. An effective conclusion does much more than just sum-up and restate the analysis by disclosing the patterns the writer or speaker used. Rather, rhetorical analysis conclusion helps to summarize argument(s) so that the desirable result is achieved.
Rhetorical Analysis Definition
A rhetoric analysis is a kind of analysis that implies dividing non-fictional writing in sections and further paying close attention to the way each section works on its own and together with other parts to influence readers in a certain way.
This kind of analysis considers goals, tools, and examples that the author used and whether their application was effectiveness. The rhetoric analysis does not require you to either agree or disagree with the argument but to discuss the way the argument is presented and whether or not it is effective.
Calculate the price
Rhetorical Analysis Structure
The purpose of the introduction is to present your claim. If you make a claim concerning the author's position on a specific matter, you should first briefly present some general background of this matter. It is important to keep in mind that your claim should begin together with the first line of your essay. At the same time, providing some background information will help your readers to understand why your claim is relevant.
The body paragraphs must always begin with topic sentences and thus, guiding every subsequent sentence in a paragraph with one common idea and ensuring you are not distracted by discussing irrelevant points. In order to make your essay coherent and cohesive, organize the body paragraphs so that they follow the order in which you presented your main ideas in the introduction. Think about your paragraphs organization: you can discuss ethos, pathos, and logos along with their examples separately, and then, make a conclusion about their effectiveness; you can assess the least most effective techniques; or you can consider each technique used in the essay chronologically. For instance, when analyzing the Nacirema paper, you can first comment on its academic tone, then, on the diction, and last, on the common ground .
Include examples and their explanation in all paragraphs to demonstrate how the discussed technique works. When finishing the body paragraphs, you should check if the topic sentences have a link with the thesis. This will make your discussion strong, logically developed, and smooth.
While writing a conclusion for your essay, it is important to bear in mind that if the body of the essay explained how a rhetorical analysis achieves a particular effect, the concluding paragraph should step backwards and say why the writer chose a particular technique. Furthermore, it needs to show the readers the effect(s) it achieved.
An example of a rhetorical analysis conclusion is used to help writers to draft an effective essay conclusion. It should be noted that there are a few crucial steps to adhere to in order to end your paper properly. These steps are as follows:
Sum-up what was accomplished in the text you have been analyzing. For instance, persuade your readers to accept or believe in a particular idea.
Second Step
Summarize how your goals were realized in your work. For example, how did the writer use evidence-based arguments while illustrating some point with an evocative and/or emotionally charged personal story or anecdote? If the analysis failed to achieve the intended goals, identify the reasons of it. Alternatively, what could or should have been done to make it effective?
Indicate why the rhetorical objective and method(s) are significant. Say, for example, how your view has altered because of a particular technique employed by the author. Focus your attention on a particular technique used by the author – such as outside research – and indicate why you think technique is the perfect choice. You could additionally refer to your rhetorical analysis conclusion example and say why you believe a particular technique was right for the targeted audience.
When writing the concluding section, it is essential that any arguments the author presents are put into relevant context. The best type of rhetorical analysis conclusion should show the argument(s) you analyzed perfectly presented a theme being significant for the entire text.
Reaffirmation of the Thesis Statement
Referring to a rhetorical analysis conclusion example can help you to reaffirm or reiterate your thesis. When you bring your analysis to its end, you need to do more than simply repeat your thesis – it needs to be reaffirmed. If you are using an expertly written example, it should be obvious to you that while the writer restates their thesis, he/she uses slightly different words while retaining original information. Thus, with a good example to guide you, you should learn how to:
The main ideas in your rhetorical analysis essay should be restated in the conclusion. Hence, by referring to an example, you should see how to effectively restate the key points of your essay. So, when drafting your concluding paragraph, do not forget to explain the importance of your main ideas and/or assertions and how these add value to your thesis statement.
Bear in mind, that your conclusion should be relatively brief. The process of restating main ideas should be no more than summing-up the essay's argument(s).
Make Recommendation for Future Research
Similar to many types of essays, it is advisable to identify areas for further research and explain in your rhetorical essay, why this research should be undertaken. Say, whether you think there is any other information that would enhance your research work and analysis.
In these cases, having an example of a rhetorical analysis conclusion to refer to should help you to identify what type of research can be done in the future, what it might entail, and how or why it might prove useful.
Moreover, an example paper should show you how to highlight any issues and why future research is important.
Having a good example to look at when writing your concluding section will help you to explain why your analysis is important to the target audience.
When writing the essay's conclusion, try to avoid such phrases as "to conclude …" or "in conclusion …" and so on. A lot of writers are taught to end their essays with phrases like these. However, when obtaining higher level of education, you should avoid these phrases. You will not see them in any well-written example papers, because they tend to clutter the writer's closing statement.
Another important point to remember is to sum-up the most important information in the concluding paragraph. Do not introduce any new information in this section.
Finally, do not include any judgments in the conclusion of a rhetorical analysis. The accepted rule is to concentrate on how a point was made by the author rather than whether it was bad or good.
Our features
300 words per page instead of 280
Discount System
Vip Services
Revision within 2 days (on demand)
Affiliate Program
Plagiarism-free papers
If you use a good example of a rhetorical analysis conclusion as a guide, you will be well-positioned to write an effective conclusion. In short, you should be able to:
Identify and Develop the Bigger Picture
You should try to focus your thoughts on the most important point, which you will explain in the later paragraphs. Encourage the readers to research your topic further.
Divide Your Main Argument
Remember that a rhetorical analysis is not always focused on topics you are familiar with or have read about. Instead, it puts forward, supports, and enhances arguments on a particular topic aimed at a specific group of readers. Hence, your arguments may be based on additional material.
You are also required to determine if the author was or was not sufficiently persuasive. Therefore, the conclusion of your essay should make clear claims about how or why the author's work was persuasive. Say, what the author did to develop their arguments. Additionally, it is important to point out the author's greatest mistake.
The Tradition of Rhetoric
Comparing and analyzing rhetorical techniques in a text may seem like a scary task. However, it is one of most important aspects of a rhetoric analysis. Therefore, you should review a suitable example first and then address the text's rhetorical moves.
This will help to create a conclusion that leaves powerful and long-lasting impression in the readers' minds.
Analyzing the Rhetoric
The art of rhetoric analysis involves persuasion. Hence, your conclusion should discuss the rhetorical moves: say, whether you think they are persuasive and why.
Try to end your essay in a way you feel will leave your readers swayed by your argument or the stance you have taken. You may go further and suggest alternatives to your arguments, which should help to persuade readers even more and add strength to your conclusion.
It would also be good to talk about whether the text touches on values, beliefs, and morals that are generally upheld by the society. A conclusion to an essay on luxury vehicles could, for instance, show how humans hanker for convenience, comfort, and social status through acquisition of such possessions.
We Can Help You!
Academic writing is not an easy task, and if you are stressing over it, remember we are always ready and willing to help you! Our prices are affordable, and our writers are skilled enough to accomplish any writing task. There are other reasons why you should refer to PrimeEssays.com for professional help:
Content of Papers is Always Unique. All pieces of writing created by our writers are never copied. Our writers always write projects from scratch strictly following the instructions.
Writers Possess Knowledge in Various Fields. Your essay will be written by a writer, who has relevant skills and experience to create a piece of writing of any complexity. Moreover, the deadline that you set will definitely be followed.
Our Quality-Assuring Team is Very Attentive. We also have a team of very scrupulous quality assuring editors, who proofread every paper so that it does not contain any mistakes and is written properly.
Papers are Never Late and Support is Always Available
To avoid stress because of academic writing tasks, order your custom paper at PrimeEssays.com. You will enjoy prices that are very affordable along with high quality papers written in accordance with the instructions. What is more, all deadlines are strictly followed. If you need any additional details, e.g., how to write a rhetorical analysis conclusion, do not hesitate to contact our friendly team that is available any time and we will bring you one step closer to achieving success in your studies!
+1(888) 585-0586
+1(888) 216-9741
Aptitude Test
Multiple Choice Test
Presentation and Speech Writing
Powerpoint Presentation Poster
Dissertation chapter – Abstract
Dissertation chapter – Hypothesis
Dissertation chapter – Literature review
Dissertation chapter – Methodology
Dissertation chapter – Results
Dissertation chapter – Conclusion
Literary Analysis
Blog Article
Business Report
Motivation Letter for the University of East Anglia
WRITING CENTER
CUSTOMER AREA
Client Reviews
Study Guides
Questions & Answers
GET AN 'A GRADE' WITH OUR CUSTOM WRITING SERVICES!
Are you finding it difficult to complete your assignment while at home because of your home environment are you caught up with so many responsibilities; your family, work trip among others, yet you are expected to complete your homework customwritingservice.org is your homework solution 24/7 get your essay, research paper, thesis, project, report, etc done as per your instructions and within your deadline now.
Academic Paper Writing Help
Rhetorical Analysis Conclusion Example
We can help write your assignment right now we have helped thousands of students graduate successfully with top grades through our online writing..., are you looking for writing resources because of an assignment you are currently writing would like to partner with us for homework writing since 2009, we have successfully helped thousand of students with their assignments. we can help you right now; simply click on the order button below. if you are looking for study materials for your assignment, scroll down further, are you facing the following challenges we are exactly what you need.
My Assignment is too difficult.
I have too many assignment to handle
I have a health related issue
My assignment is too urgent
I lack ideas on how to get started
I have a family to take care of
I have no time for my assignments
I have a job/business to attend to
I cant seem to get it right with my Professor
I'm struggling to get resources for this paper
We have carefully selected the following resource to demonstrate our level of writing. If you are looking for a resource to write your paper, use this resource with proper citation. But should you consider to have someone write your paper, click on the ORDER button to get started with us. Thank you.
If you are finding the conclusion of your rhetorical analysis difficult to write, you should use a rhetorical analysis conclusion example as your writing guide. Rhetorical analysis conclusion is the paragraph that sums up the argument of the analysis while expressing the importance of the techniques and patterns that you found in the work that you were analyzing. A good conclusion does more than simply summarizing and repeating the analysis. It shows the point of specific techniques that the speaker or the author used in the work. If how the rhetorical work realized a specific effect has been explained in the body of a rhetorical analysis, the conclusion should articulate why the speaker or the writer chose the used technique and the effect that it has enabled him/her to accomplish- classroom.synonym.com.
Essence of using a rhetorical analysis conclusion example
Conclusions are usually the hardest part to write for most students. Using a good sample conclusion when writing a conclusion of your rhetorical analysis is very important because it gives you an idea of how a good conclusion should look like. It enables you to understand what exactly a good conclusion should accomplish. Basically, when writing a rhetorical analysis, you must ensure that apart from summing up what you said in the body, your conclusion answers the "so what?" question. It must show readers that everything that you wrote in the body had a specific purpose. A good rhetorical analysis conclusion sample acts as a final punch for the analysis.
Attributes of a good rhetorical analysis conclusion example
A good example of a rhetorical analysis conclusion should indicate the application of the analysis argument at a higher level. It should show readers why the argument is important and what it means to the broad, real world perspective- writingcenter.tamu.edu/Students.
Basically, a good example of a rhetorical analysis conclusion does the following:
It restates thesis statement
This does not imply repeating the thesis that you stated in the introduction word-for-word. It simply means paraphrasing or rephrasing the statement using different terminologies while passing the same information. While restating thesis statement, a good sample should analyze how the creator of the original work brings out the purpose of his/her work. It should also ensure that audiences understand more about the restated thesis statement.
It restates the main ideas of the analysis
While stating the main ideas of the analysis, a good sample conclusion of a rhetorical analysis explains how they supported the stated thesis as well as their importance. The conclusion sample does this in a brief manner because the writer has been supporting the thesis statement in the body of the analysis.
It specifies whether there is a need for further research
If there is a need for further research to enhance comprehension or knowledge of the topic that the creator of the original work touched, a good sample of a rhetorical analysis will specify. The conclusion also indicates what the research should entail as well as how this would help. It also indicates the essence of the subject or topic and why it would be important to continue conducting research on it.
Examples of rhetorical analysis conclusion
"This biography lacks some details because the author covers Newton's life pertinent details ranging from the troubled childhood that he had to endure all the way to his youth when he became a mediocre student and eventually a failed farmer as well as how he developed principia. Finally, the author presents him as the Royal Society's president before his death. The exposition is written properly in a succinct and detailed manner. However, it covers the pertinent details of the life of Newton only using a creative style. Nevertheless, to understand Newton's life better, there is a need for further research in other journals."
Note that this rhetorical analysis conclusion example starts by summarizing the work that has been analyzed in the body. This includes explaining how the author presents information to the readers and what the work covers. The conclusion also shows how the author accomplishes the goal or achieves the purpose of the analyzed work which is to present the details of the life of Newton. The author concludes by indicating that the work is inconclusive and therefore further research is required to understand the life of Newton.
"Perhaps, the most important thing to note is not the functions that the techniques that Roiphe uses perform but how she uses them. For instance, if she had started by stating early in the work that she considers women as "female chauvinists" without first including a contrast, this would have had a completely different effect. This would have undoubtedly offended her readers especially women. Such an approach would have made her work less convincing. It is apparent that Roiphe used this technique purposely and in a prior-planned manner. This enabled her to come up with a special essay that enabled her to present ideas in a spectacular way"- sucomm.iastate.edu.
This sample conclusion of a rhetorical analysis summarizes the rhetorical analysis and the technique that the author uses. It paraphrases the thesis statement while showing the impact that the technique that the author uses has on the audience which is making her work more convincing. The writer notes that the technique is used purposely to present ideas in a more special way.
"By using rhetorical tools effectively and arranging the essay in a careful way, Solove succeeds in persuading his audience that a nothing-to-hide argument is one-sided and narrow way of getting privacy. Solove employs his expertise in rhetoric art by focusing the introduction of the essay on appealing to the intended audience ethically. Through the effective management of rhetorical distance between the audience and himself, he establishes a relationship and authority without seeming superior. He establishes credibility while portraying scholarly credit via quotations and literature citations from the privacy experts.
He follows this with a focus on logical appeal to his audience in the body of the essay. Through the display of deductive reasoning's weaknesses of nothing-to-hide argument, he builds an inductive argument. Additionally, Solove presents two analogies to the audience and this enables them to come up with their own logical conclusions. While trying to make a strong impression, Solove reserved emotional appeals while writing the body only to include them in the conclusion. By using emotional and dramatic language, Solove appeals to the imagination and sympathies of the audience while reminding them that there is nothing that nothing-to-hide argument has to say"-uwec.edu.
This rhetorical analysis conclusion example shows the technique that the author of the original work uses which is to arrange the essay in a careful way. It restate thesis statement (by using rhetorical tools effectively and arranging the essay in a careful way, Solove succeeds in persuading his audience that a nothing-to-hide argument is one-sided, narrow way of getting privacy) while showing how effective the technique is because it enables him to establish relationship and authority without seeming superior. The conclusion sample shows that this technique also enables the author to establish credibility and build an inductive argument by displaying the weaknesses of nothing-to-hide argument. Thus, the conclusion shows that the author of the original work was effective and successful by using the technique.
Using rhetorical analysis conclusion sample to write your own conclusion
As you can see from these samples, a rhetorical analysis conclusion is not very different from the conclusion of other essays. It simply paraphrases the thesis statement while explaining the main idea which could be the technique that the creator of the original work uses. In some cases, conclusion of a rhetorical analysis can suggest further research- owl.english.purdue.edu.
When using a rhetorical analysis conclusion example as a guide for writing your own conclusion:
Consider how the larger or main point of the analysis is presented in the sample conclusion.
Consider how the sample conclusion dissects or summarizes the argument of the analysis.
Consider what the sample conclusion says about the success or failure of the technique or techniques that the creator of the original work uses.
How the conclusion sample assesses rhetoric such as how the used technique influences or impacts on the intended audience.
Consider how the sample conclusion suggests further research on the subject.
These are the most important aspects of a rhetorical analysis conclusion that you should master how to write or present while writing your own conclusion. Most professors look out for these aspects of a conclusion while marking rhetorical analysis essays.
Get help in writing a rhetorical analysis
If you encounter difficulties while writing a rhetorical analysis, contact us for instant assistance. You can also visit the home page of our website for more information about our writing services. Alternatively, continue reading for guidelines on how to write rhetorical analysis conclusion and rhetorical analysis conclusion example on this blog .
https://owl.english.purdue.edu/owl/resource/725/03/
http://www.uwec.edu/Blugoldseminar/testout/upload/Sample-Rhetorical-Analysis.pdf
http://isucomm.iastate.edu/105samplerhetoricalanalysisessay
http://writingcenter.tamu.edu/Students/Handouts-Guides/Guides-(What-Are-You-Writing-)/Academic-Writing/Analysis/Rhetorical-Analysis
http://classroom.synonym.com/write-conclusion-rhetorical-analysis-4993.html
Would you LOVE to have one of our Writers work on your assignment? Is your assignment on this topic or related to this? We can help! Click on the ORDER BUTTON to get Started.
We have created a system with a unique ordering process that is easy and secure. All you need is click on the ORDER BUTTON provided for in our website. Once the page is open, fill in your assignment details and submit. You will then be redirected to our payment platform, where you can pay via PayPal or Debit/Credit Card. We then start writing your paper; and once complete, the paper is sent to you via contacts provided.
Get Homework Help - Confidentially!
Probably you do not want your institution to know that you are using our services, right we get this concern all the time. the point is, you need help with your homework and we are here to help you as a business; so we ensure that privacy and confidentiality is guaranteed by maintaining communication strictly between you and us via email, live chat, calls or internal messaging system. we also ensure that each paper is uniquely done within your academic level - this helps with ensuring that your professor does not suspect that you hired someone to write your paper. get started with professional writing services for top grades., customers reviews simply tells our story - satisfaction guaranteed, a review section gives you a clear picture of what to expect when you use our services. this section is prepared for first time customers. the section helps customers learn from the experience of other customers..
Have been ordering from as many people online but never gotten A in my career, thanks for your assistance
Added 24 Minutes Ago
Have never believed before that a paper can be perfect unless I write it. I was travelling home for issues back there so I trusted your writer; he did best job ever. Will now come back for more.
Added 12 Hours Ago
I had little time on this one, but writer delivered in time even though it was long paper. paper looks perfect…just some little adjustments on referencing…thank you
Added 30 Minutes Ago
Hey, assignment on black holes needed minds men. Got no time and wondering how if I would make it. Thanks for finishing up on the job
Added 3 Minutes Ago
Lecturer accepted research proposal. Will submit to you more details how to complete the research paper
Added 6 Minutes Ago
Why should you have our professionals work on your assignment, each academic paper is unique in its own way. furthermore, each assignment has different specific instructions as stipulated by the instructor's thereby key focus in placed on these basic requirements for each academic paper. this is why we offer customized writing services by making sure we customize the paper with regards to customer's specifications. we also use your preferred sources if you wish so or we get our own sources. the other thing that we do as per your request is the number of words and pages. therefore when giving us your assignment, make sure that provide the instructions as given by your lecturer., free writing tips on our blog, get the best academic tips on how to write different papers free of charge. we are committed to ensuring that you become a stellar writer for better grades. visit our blog now, 24/7 customer support, we understand that your customer needs can arise any time. that is why our professional customer support team is ready to offer you services round the clock. order any time and get professional assistance., progressive delivery option, track the progress of your order any time any day. our professional writers will provide drafts upon request. you can fully trust our delivery process., timely delivery of assignments, do not let others to sacrifice your grades simply because you did not deliver in time. book our services and get your order done within the agreed timeframe. in fact, we deliver even before the deadline hits., plagiarism free papers, be ready to achieve the highest grades with our plagiarism free papers. we write all papers from scratch. all standards of citations and referencing are fully accounted for. we promise fully unique papers for all students., friendly customer care, our customer support team is a click or a phone call away. you will be met with high degree of friendliness any time you contact us. we treat each of our clients with respect and commitment. any time is your best time with our customer support., friendly team of experts, our company is simply a large family of experts dedicated to ensure that you enjoy maximum satisfaction. you can interact with any of our support members or writers with a guarantee of the best experience., confidentiality guarantee, we have for the last over 10 years operated within the best and strict confidentiality policy. we understand that your worry for exposure is immense. no need to worry anymore. we got your back, native english-speaking writers, it is our interest to ensure that you get a paper that has pure command of english grammar. our hiring policy strictly considers native english writers only. you can be assured of top-quality papers any time., multiple payment options, we provide our clients with absolute flexibility in terms of payment methods. we believe that you deserve the best services irrespective of the payment channel you use. pay via paypal, and all major credit cards., editing and proofreading services, we pride ourselves in hosting a team of the most professional editors and proofreaders. all papers are thoroughly scrutinized and refined before being handed to the client. we have zero room for errors., well formatted papers, we believe in delivering conclusive papers while attributing for all the necessary elements. your paper will be properly and rightly formatted based on your preferred style. all you need is to share all instructions and leave everything to us., highly researched papers, we simply do not air arguments without adequate research-based support. our team of professional writers are highly trained to embark on robust research to validate all arguments. it is indeed a sure bet for you., customized writing services, we capitalize in ensuring that all papers are customized based on your preference. we do not deal with ready-made papers. our commitment is to ensure that all papers are articulated and written from scratch., formatting and referencing, our team of versatile writers are able to format your paper based on the preferred style. we are experts in apa, mla, chicago, or any other style. we never get anything wrong as far as formatting and referencing is concerned., urgent assignment options, do not let your urgent assignment to subject you to frustrations. we are here to work on your urgent assignment without compromising quality. we will professionally handle your paper to precision even when the timeframe is stringent., free samples posted online, we understand that you may not have an idea on how to handle the task assigned to you. we therefore provide a lot of free samples in all disciplines. we are the best, money back guarantee, we understand that you have invested some of your money to pay for your assignment. this is enough to demand for money-back guarantee. we promise the best services, failure to which a refund is guaranteed., discounts to returning clients, we hold returning clients with the highest value. any returning client will be surprised with impeccable discounts on their orders. we believe that maximum satisfaction is what that matters to you. but we believe you can still enjoy better experience with lower prices., all subjects covered, we have the privilege of working with the most versatile and more so highly qualified writers. we therefore guarantee that all papers can be professionally handled, irrespective of the subject. any task is a walkover for us., within 3 minutes, you will be have submitted your assignment details for our review, yes, record time 3 minutes and you are done focus on other important issues and allow us to work on your papers. we have simplied the ordering process to increase efficiency on your part. try us today, fill out the order form:.
At this Point, simply submit your Assignment Instructions.
Submit the payment:
Submit your payment for your Order.
Order Processing:
Assignment Processing by both writer and Editors.
ORDER SUBMISSION:
Download your completed Paper.
To Get Started, Click on any of the button provided below!
A list of related papers on this category is provided below.
Homework Writing Help on Enron Case
Sample Accounting Essay Paper on Accounting Theory and Applications
English Essay Sample Paper on A memorable experience of my life
Free Essay: Theoretical Approach of Global village or Global Pillage
Business Studies Essay Paper on Entrepreneur
How to Write an Essay Fast in an Exam
Elimination-By-Aspects (EBA) Model
Free Essay: The State of Terrorism and Group Terrorism Perpetrated in the Israel-Palestinian Conflict
Portrait by Pontormo and Bronzomo
What Is Niche Marketing Strategy?
Free Essay: Infant Mortality Rate in China
How to Write a Rhetorical Analysis Essay Conclusion
Free Essay: Jewish Views on Marriage, Love and Sexuality
Where to Find Good Examples of Research Papers
How to Write a Critique
Where To Find A Reaction Paper Example
Sample Psychology Research Paper on Professional Burnout among Students
Free Essay: Challenges Facing Oil and Gas Industry in Nigeria
Free Essay: The Objectives of Plant Breeding
How to Write a Science Research Paper
Are you looking for Free Academic Writing Resources on How to Write Papers?
How to Write a Thesis for a Research Paper Examples
How to Write a Thesis for a Research Paper
How to write a Personal Cover Letter
How to Write a Professional Mission Statement
How to Write a Personal Autobiography
How to Write a Performance Appraisal
Tips on How to Write a Rhetorical Analysis Essay
How to Write a 3.5 Essay Outline With Ease
How to Write your Own Performance Review
How to Write a Personal Statement for Graduate School
How to Write Personal Statement for Scholarship
How to Write Personal Statement for Residency
How to Write Personal Statement for Law School
How to Write Personal Statement for a Job
How to Write a Personal Statement for College
How to Write Personal Statement
How to Write Personal Reference Letter for a Friend
How to Write a Personal Reference Letter
How to Write a Personal Profile for University
How to Write Personal Profile in Resume
How to Write a Personal Profile for Website
How to Write Personal Profile for Marriage
How to Write a Personal Profile for a Dating Site
How to Write Performance Review Comments
How to Write an Outline for a Research Paper
How to Write an Introduction Paragraph
How to Write an Introduction for a Research Paper
How to Write an Introduction for an Essay
How to Write an Introduction for a Book
How to Write an Introduction About Yourself
How to Write an Introduction
How to Write an Expository Essay Step by Step
How to Write an Expository Essay for STAAR
How to Write an Expository Essay Thesis Statement
How to Write an Essay Outline for High School
How to Write an Expository Essay

UNITED STATES
台灣 (TAIWAN)
TÜRKIYE (TURKEY)
Academic Editing Services
- Research Paper
- Journal Manuscript
- Dissertation
- College & University Assignments
Admissions Editing Services
- Application Essay
- Personal Statement
- Recommendation Letter
- Cover Letter
- CV/Resume
Business Editing Services
- Business Documents
- Report & Brochure
- Website & Blog
Writer Editing Services
- Script & Screenplay
Our Editors
Client Reviews
Editing & Proofreading Prices
Wordvice Points
Partner Discount
Plagiarism Checker
APA Citation Generator
MLA Citation Generator
Chicago Citation Generator
Vancouver Citation Generator
- APA Style
- MLA Style
- Chicago Style
- Vancouver Style
Writing & Editing Guide
Academic Resources
Admissions Resources
How to Write a Rhetorical Analysis Essay–Examples & Template
What is a Rhetorical Analysis Essay?
A rhetorical analysis essay is, as the name suggests, an analysis of someone else's writing (or speech, or advert, or even cartoon) and how they use not only words but also rhetorical techniques to influence their audience in a certain way. A rhetorical analysis is less interested in what the author is saying and more in how they present it, what effect this has on their readers, whether they achieve their goals, and what approach they use to get there.
Its structure is similar to that of most essays: An Introduction presents your thesis, a Body analyzes the text you have chosen, breaks it down into sections and explains how arguments have been constructed and how each part persuades, informs, or entertains the reader, and a Conclusion section sums up your evaluation.
Note that your personal opinion on the matter is not relevant for your analysis and that you don't state anywhere in your essay whether you agree or disagree with the stance the author takes.
In the following, we will define the key rhetorical concepts you need to write a good rhetorical analysis and give you some practical tips on where to start.
Key Rhetorical Concepts
Your goal when writing a rhetorical analysis is to think about and then carefully describe how the author has designed their text so that it has the intended effect on their audience. To do that, you need to consider a number of key rhetorical strategies: Rhetorical appeals ("Ethos", "Logos", and "Pathos"), context, as well as claims, supports, and warrants.
Ethos, Logos, and Pathos were introduced by Aristotle, way back in the 4th century BC, as the main ways in which language can be used to persuade an audience. They still represent the basis of any rhetorical analysis and are often referred to as the "rhetorical triangle".
These and other rhetorical techniques can all be combined to create the intended effect, and your job as the one analyzing a text is to break the writer's arguments down and identify the concepts they are based on.
Rhetorical Appeals
Rhetorical appeal #1: ethos.
Ethos refers to the reputation or authority of the writer regarding the topic of their essay or speech and to how they use this to appeal to their audience. Just like we are more likely to buy a product from a brand or vendor we have confidence in than one we don't know or have reason to distrust, Ethos-driven texts or speeches rely on the reputation of the author to persuade the reader or listener. When you analyze an essay, you should therefore look at how the writer establishes Ethos through rhetorical devices.
Does the author present themselves as an authority on their subject? If so, how?
Do they highlight how impeccable their own behavior is to make a moral argument?
Do they present themselves as an expert by listing their qualifications or experience to convince the reader of their opinion on something?
Rhetorical appeal #2: Pathos
The purpose of Pathos-driven rhetoric is to appeal to the reader's emotions. A common example of pathos as a rhetorical means is adverts by charities that try to make you donate money to a "good cause". To evoke the intended emotions in the reader, an author may use passionate language, tell personal stories, and employ vivid imagery so that the reader can imagine themselves in a certain situation and feel empathy with or anger towards others.
Rhetorical appeal #3: Logos
Logos, the "logical" appeal, uses reason to persuade. Reason and logic, supported by data, evidence, clearly defined methodology, and well-constructed arguments, are what most academic writing is based on. Emotions, those of the researcher/writer as well as those of the reader, should stay out of such academic texts, as should anyone's reputation, beliefs, or personal opinions.
Text and Context
To analyze a piece of writing, a speech, an advertisement, or even a satirical drawing, you need to look beyond the piece of communication and take the context in which it was created and/or published into account.
Who is the person who wrote the text/drew the cartoon/designed the ad..? What audience are they trying to reach? Where was the piece published and what was happening there around that time?
A political speech, for example, can be powerful even when read decades later, but the historical context surrounding it is an important aspect of the effect it was intended to have.
Claims, Supports, and Warrants
To make any kind of argument, a writer needs to put forward specific claims, support them with data or evidence or even a moral or emotional appeal, and connect the dots logically so that the reader can follow along and agree with the points made.
The connections between statements, so-called "warrants", follow logical reasoning but are not always clearly stated—the author simply assumes the reader understands the underlying logic, whether they present it "explicitly" or "implicitly". Implicit warrants are commonly used in advertisements where seemingly happy people use certain products, wear certain clothes, accessories, or perfumes, or live certain lifestyles – with the connotation that, first, the product/perfume/lifestyle is what makes that person happy and, second, the reader wants to be as happy as the person in the ad. Some warrants are never clearly stated, and your job when writing a rhetorical analysis essay is therefore to identify them and bring them to light, to evaluate their validity, their effect on the reader, and the use of such means by the writer/creator.
What are the Five Rhetorical Situations?
A "rhetorical situation" refers to the circumstance behind a text or other piece of communication that arises from a given context. It explains why a rhetorical piece was created, what its purpose is, and how it was constructed to achieve its aims.
Rhetorical situations can be classified into the following five categories:
Asking such questions when you analyze a text will help you identify all the aspects that play a role in the effect it has on its audience, and will allow you to evaluate whether it achieved its aims or where it may have failed to do so.
Rhetorical Analysis Essay Outline
Analyzing someone else's work can seem like a big task, but as with every assignment or writing endeavor, you can break it down into smaller, well-defined steps that give you a practical structure to follow.
To give you an example of how the different parts of your text may look when it's finished, we will provide you with some excerpts from this rhetorical analysis essay example (which even includes helpful comments) published on the Online Writing Lab website of Excelsior University in Albany, NY. The text that this essay analyzes is this article on why one should or shouldn't buy an Ipad. If you want more examples so that you can build your own rhetorical analysis template, have a look at this essay on Nabokov's Lolita and the one provided here about the "Shitty First Drafts" chapter of Anne Lamott's writing instruction book "Bird by Bird".
Analyzing the Text
When writing a rhetorical analysis, you don't choose the concepts or key points you think are relevant or want to address. Rather, you carefully read the text several times asking yourself questions like those listed in the last section on rhetorical situations to identify how the text "works" and how it was written to achieve that effect.
Start with focusing on the author : What do you think was their purpose for writing the text? Do they make one principal claim and then elaborate on that? Or do they discuss different topics?
Then look at what audience they are talking to: Do they want to make a group of people take some action? Vote for someone? Donate money to a good cause? Who are these people? Is the text reaching this specific audience? Why or why not?
What tone is the author using to address their audience? Are they trying to evoke sympathy? Stir up anger? Are they writing from a personal perspective? Are they painting themselves as an authority on the topic? Are they using academic or informal language?
How does the author support their claims ? What kind of evidence are they presenting? Are they providing explicit or implicit warrants? Are these warrants valid or problematic? Is the provided evidence convincing?
Asking yourself such questions will help you identify what rhetorical devices a text uses and how well they are put together to achieve a certain aim. Remember, your own opinion and whether you agree with the author are not the point of a rhetorical analysis essay – your task is simply to take the text apart and evaluate it.
If you are still confused about how to write a rhetorical analysis essay, just follow the steps outlined below to write the different parts of your rhetorical analysis: As every other essay, it consists of an Introduction , a Body (the actual analysis), and a Conclusion .
Rhetorical Analysis Introduction
The Introduction section briefly presents the topic of the essay you are analyzing, the author, their main claims, a short summary of the work by you, and your thesis statement .
Tell the reader what the text you are going to analyze represents (e.g., historically) or why it is relevant (e.g., because it has become some kind of reference for how something is done). Describe what the author claims, asserts, or implies and what techniques they use to make their argument and persuade their audience. Finish off with your thesis statement that prepares the reader for what you are going to present in the next section – do you think that the author's assumptions/claims/arguments were presented in a logical/appealing/powerful way and reached their audience as intended?
Have a look at an excerpt from the sample essay linked above to see what a rhetorical analysis introduction can look like. See how it introduces the author and article , the context in which it originally appeared , the main claims the author makes , and how this first paragraph ends in a clear thesis statement that the essay will then elaborate on in the following Body section:
Cory Doctorow 's article on BoingBoing is an older review of the iPad , one of Apple's most famous products. At the time of this article, however, the iPad was simply the latest Apple product to hit the market and was not yet so popular. Doctorow's entire career has been entrenched in and around technology. He got his start as a CD-ROM programmer and is now a successful blogger and author. He is currently the co-editor of the BoingBoing blog on which this article was posted. One of his main points in this article comes from Doctorow's passionate advocacy of free digital media sharing. He argues that the iPad is just another way for established technology companies to control our technological freedom and creativity . In " Why I Won't Buy an iPad (and Think You Shouldn't, Either) " published on Boing Boing in April of 2010, Cory Doctorow successfully uses his experience with technology, facts about the company Apple, and appeals to consumer needs to convince potential iPad buyers that Apple and its products, specifically the iPad, limit the digital rights of those who use them by controlling and mainstreaming the content that can be used and created on the device .
Doing the Rhetorical Analysis
The main part of your analysis is the Body , where you dissect the text in detail. Explain what methods the author uses to inform, entertain, and/or persuade the audience. Use Aristotle's rhetorical triangle and the other key concepts we introduced above. Use quotations from the essay to demonstrate what you mean. Work out why the writer used a certain approach and evaluate (and again, demonstrate using the text itself) how successful they were. Evaluate the effect of each rhetorical technique you identify on the audience and judge whether the effect is in line with the author's intentions.
To make it easy for the reader to follow your thought process, divide this part of your essay into paragraphs that each focus on one strategy or one concept , and make sure they are all necessary and contribute to the development of your argument(s).
One paragraph of this section of your essay could, for example, look like this:
One example of Doctorow's position is his comparison of Apple's iStore to Wal-Mart. This is an appeal to the consumer's logic—or an appeal to logos. Doctorow wants the reader to take his comparison and consider how an all-powerful corporation like the iStore will affect them. An iPad will only allow for apps and programs purchased through the iStore to be run on it; therefore, a customer must not only purchase an iPad but also any programs he or she wishes to use. Customers cannot create their own programs or modify the hardware in any way.
As you can see, the author of this sample essay identifies and then explains to the reader how Doctorow uses the concept of Logos to appeal to his readers – not just by pointing out that he does it but by dissecting how it is done.
Rhetorical Analysis Conclusion
The conclusion section of your analysis should restate your main arguments and emphasize once more whether you think the author achieved their goal. Note that this is not the place to introduce new information—only rely on the points you have discussed in the body of your essay. End with a statement that sums up the impact the text has on its audience and maybe society as a whole:
Overall, Doctorow makes a good argument about why there are potentially many better things to drop a great deal of money on instead of the iPad. He gives some valuable information and facts that consumers should take into consideration before going out to purchase the new device. He clearly uses rhetorical tools to help make his case, and, overall, he is effective as a writer, even if, ultimately, he was ineffective in convincing the world not to buy an iPad .
Frequently Asked Questions about Rhetorical Analysis Essays
What is a rhetorical analysis essay.
A rhetorical analysis dissects a text or another piece of communication to work out and explain how it impacts its audience, how successfully it achieves its aims, and what rhetorical devices it uses to do that.
While argumentative essays usually take a stance on a certain topic and argue for it, a rhetorical analysis identifies how someone else constructs their arguments and supports their claims.
What is the correct rhetorical analysis essay format?
Like most other essays, a rhetorical analysis contains an Introduction that presents the thesis statement, a Body that analyzes the piece of communication, explains how arguments have been constructed, and illustrates how each part persuades, informs, or entertains the reader, and a Conclusion section that summarizes the results of the analysis.
What is the "rhetorical triangle"?
The rhetorical triangle was introduced by Aristotle as the main ways in which language can be used to persuade an audience: Logos appeals to the audience's reason, Ethos to the writer's status or authority, and Pathos to the reader's emotions. Logos, Ethos, and Pathos can all be combined to create the intended effect, and your job as the one analyzing a text is to break the writer's arguments down and identify what specific concepts each is based on.
Let Wordvice help you write a flawless rhetorical analysis essay!
Whether you have to write a rhetorical analysis essay as an assignment or whether it is part of an application, our professional proofreading services feature professional editors are trained subject experts that make sure your text is in line with the required format, as well as help you improve the flow and expression of your writing. Let them be your second pair of eyes so that after receiving paper editing services or essay editing services from Wordvice, you can submit your manuscript or apply to the school of your dreams with confidence.
And check out our editing services for writers (including blog editing , script editing , and book editing ) to correct your important personal or business-related work.
How to Write a Conclusion for a Rhetorical Analysis
Kimberley mcgee, 25 jun 2018.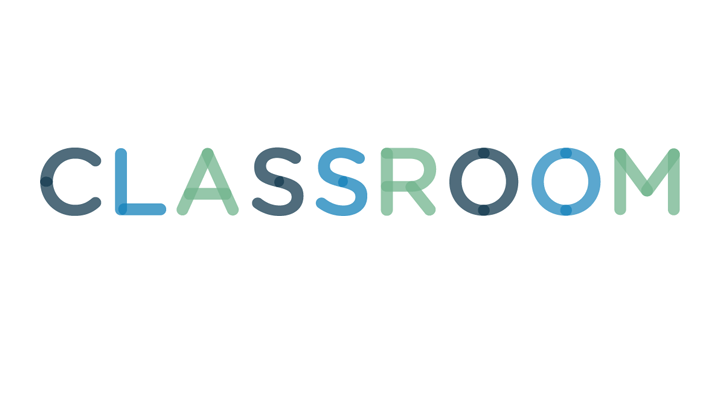 The art of effective writing lies in the rhetoric. A persuasive essay uses figures of speech and pairs it impeccably with compositional techniques. Stitching together an impressive rhetorical analysis requires attention to detail, use of concise and persuasive language and an effective use of evidence to support the main idea or theme. When you break the process down and understand it, writing a convincing rhetorical analysis can be easier to accomplish.
Explore this article
What Is a Rhetorical Analysis?
How to Write a Rhetorical Analysis
How to Write a Quality Conclusion
1 What Is a Rhetorical Analysis?
While rhetoric is the study of how other writers deftly use words to sway an audience, rhetorical analysis dissects a piece of non-fiction into its basic parts to explain how they contribute to the whole. The process is for good reason. It offers a better understanding of how the piece affects the audience to persuade them of the author's argument. It can be informative, entertaining or lean on philosophy to bolster its central theme. It should divulge the author's goals in detail. A solid rhetorical analysis will explore the techniques that the author used to arrive at the conclusion and provide examples of the tools used. It will reveal the effectiveness of the techniques as well. In a successful rhetorical analysis, the writer is discussing how the author of the chosen piece being discussed makes their argument and whether that approach was effective in its entirety.
2 How to Write a Rhetorical Analysis
Break down the essay into its basic outline, which is the purpose of the piece, the appeals, evidence and techniques used. Next, break down the examples of appeals, evidence and techniques and finally offer an explanation of why they worked or did not in your opinion. Begin by writing a few ideas on index cards, which can assist in organization later as you delve deeper into the analysis. Once the prewriting and free-associating has run its course, it's time to write a thesis. Focus on the techniques that you feel you can define in convincing detail. Assemble the introduction and body with the facts you've gathered. Each paragraph in the body requires its own topic sentence and several examples with detailed explanations to make your analysis cohesive.
3 How to Write a Quality Conclusion
More than a summary, a well-written conclusion gathers all the information you've painstakingly laid out and tidily presents a final, impactful point. A quality conclusion shows the significance of the techniques used in the piece that was critically examined as well as the author's patterns. First summarize what the analyzed piece accomplished and how it went about achieving its intent. Highlight each topic sentence and points of evidence to assist in writing a concise conclusion.
1 Purdue Online Writing Lab: Organizing Your Analysis
2 University Writing Center: Rhetorical Analysis
About the Author
Kimberley McGee is an award-winning journalist with 20+ years of experience writing about education, jobs, business and more for The New York Times, Las Vegas Review-Journal, Today's Parent and other publications. She graduated with a B.A. in Journalism from UNLV. Her full bio and clips can be seen at www.vegaswriter.com.
Related Articles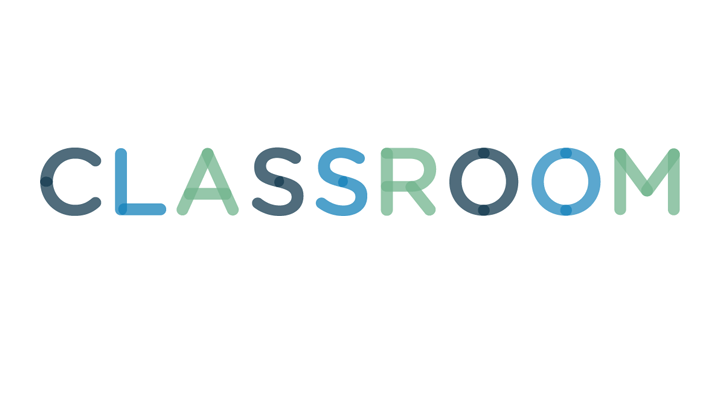 How to Write a Theme Paragraph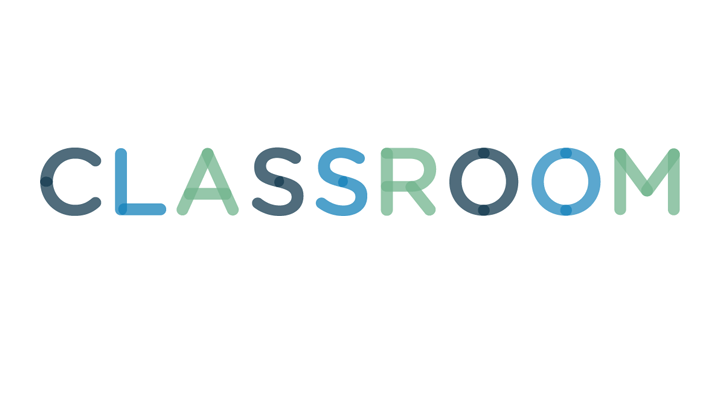 How to Write a Formal Written Critique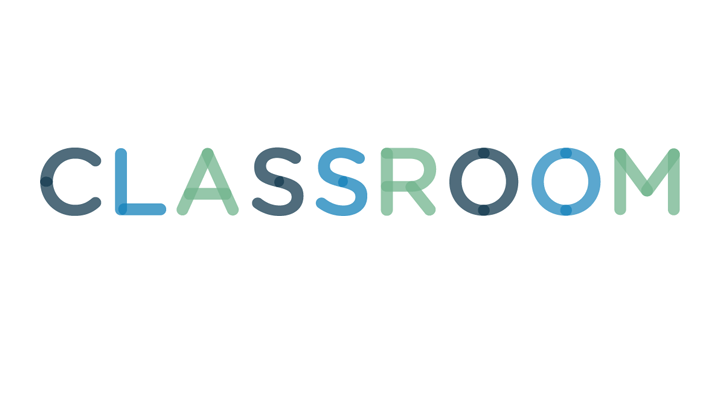 How to Make a Good Thesis Statement About a Rhetorical...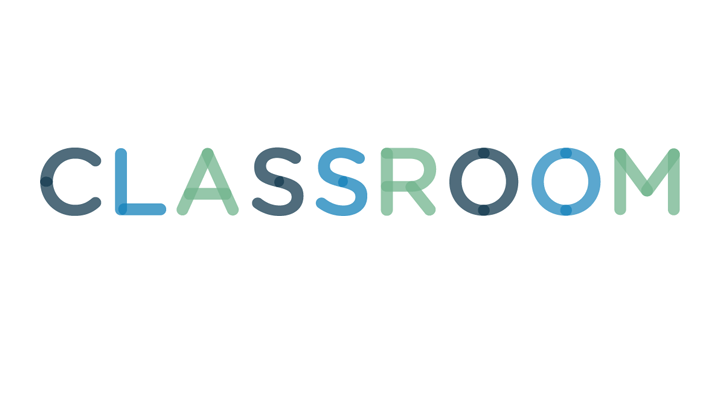 How to Write an Eagle Scout Speech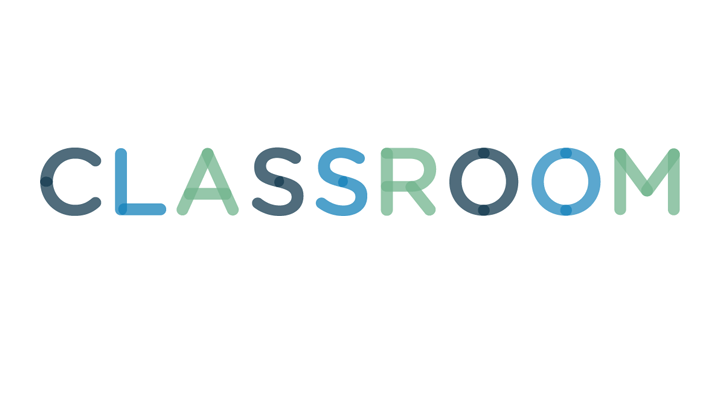 Help on How to Write & Analyze a Speech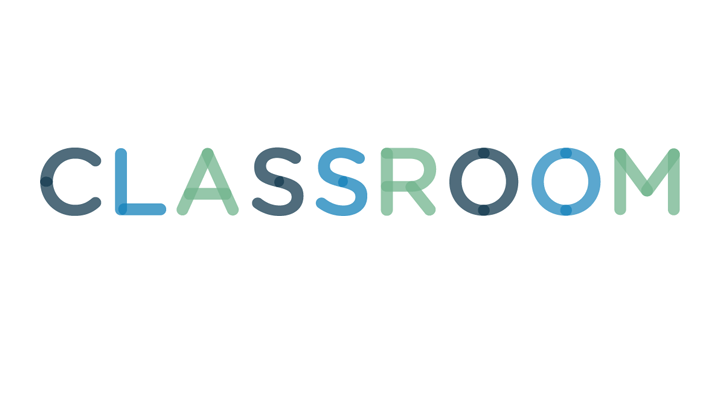 Paragraph Writing Skills for Beginners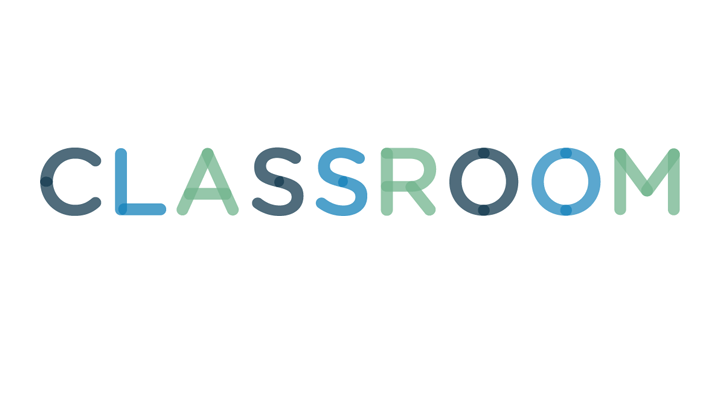 How to Write an Analytical Paragraph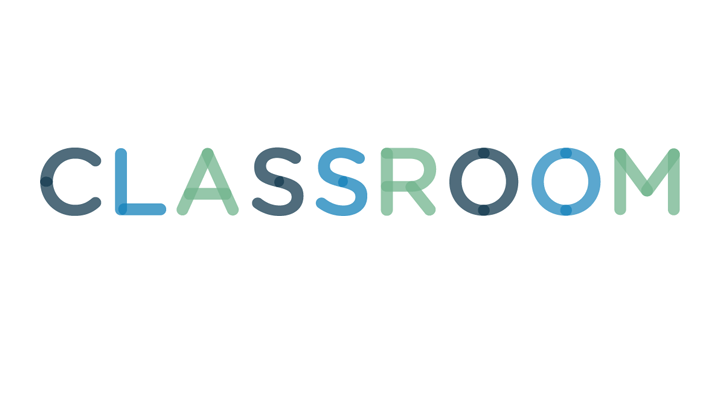 How to Write a Thesis Statement for an Article Critique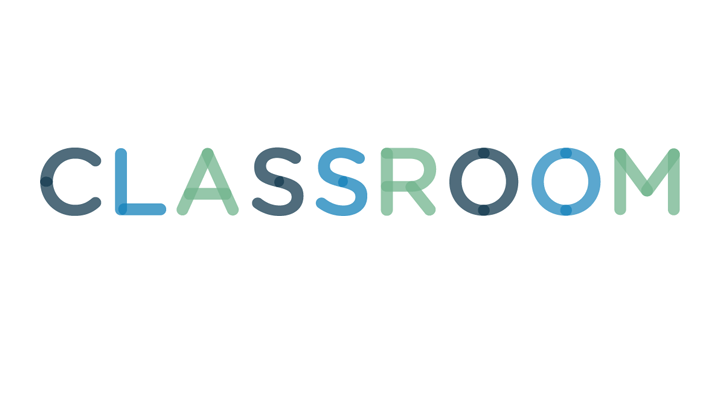 Transitions For Essays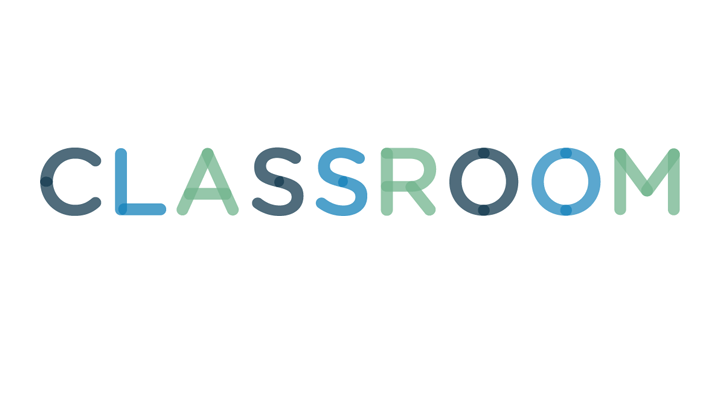 Tools to Help You Organize Thoughts & Write a Research...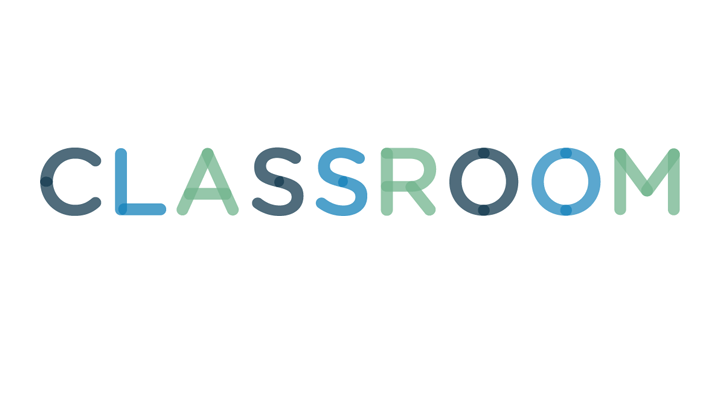 How to Write an Essay About a Piece of Literature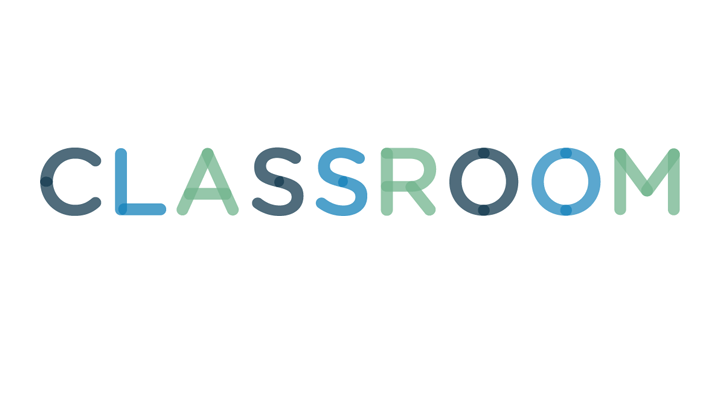 What is a Topic Sentence?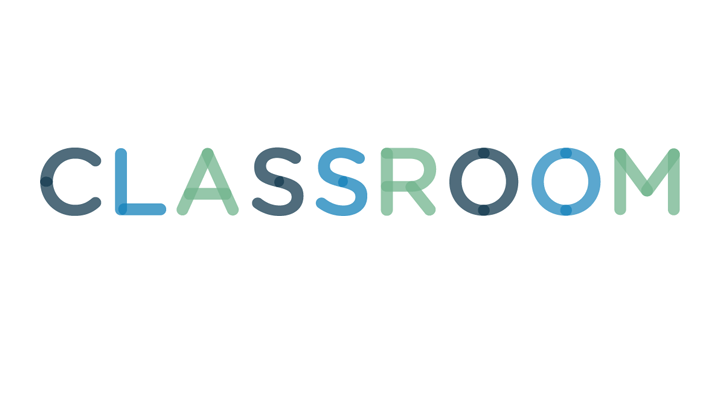 How to Write a Textual Analysis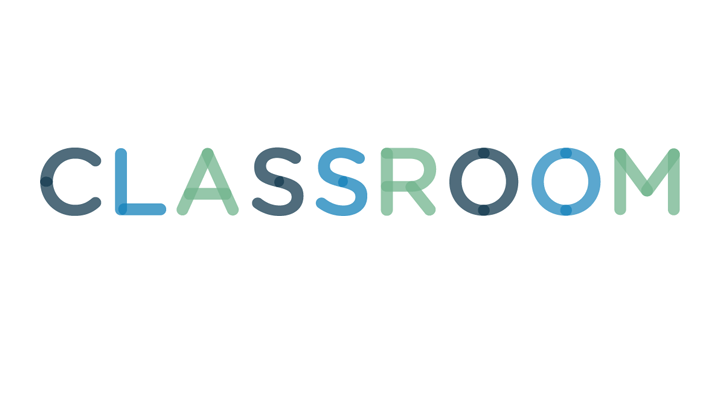 How to Write a Persuasive Essay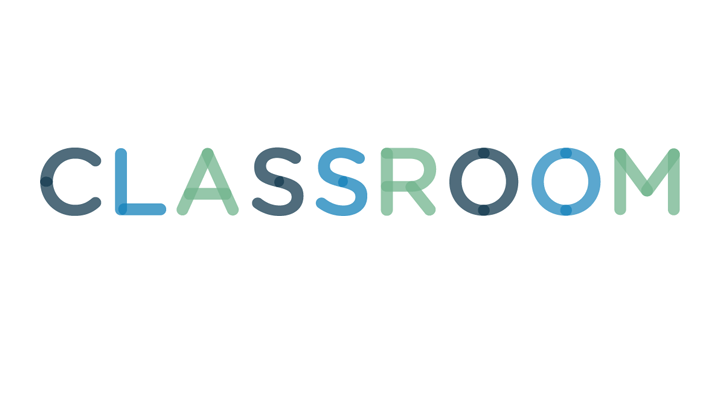 How to Find a Thesis in an Essay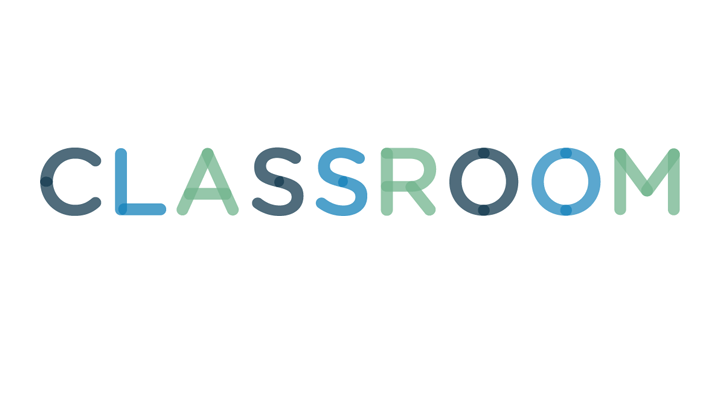 What Are Effective Writing Principles for Criminal...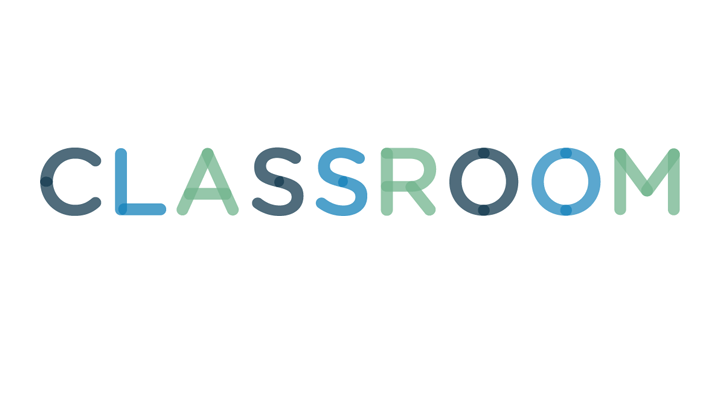 How to Set Up an Explication Essay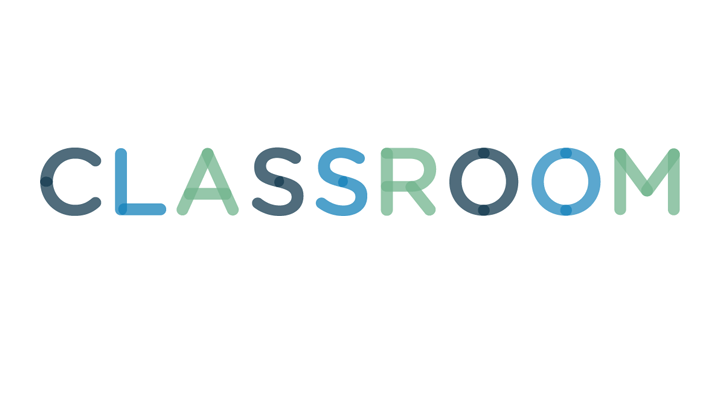 How to Write an Analysis on an Editorial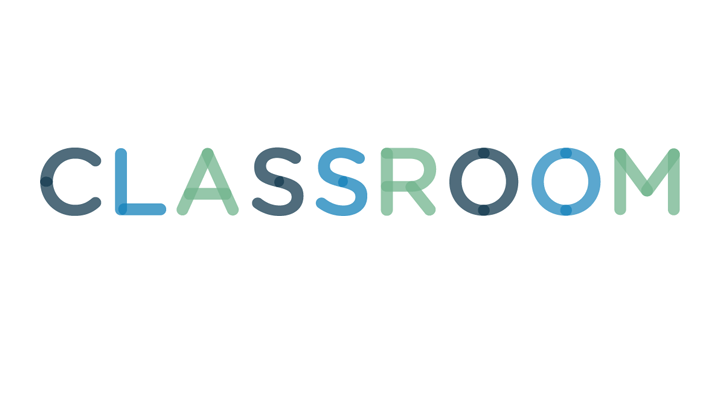 Elements for a Reflective Paper Writing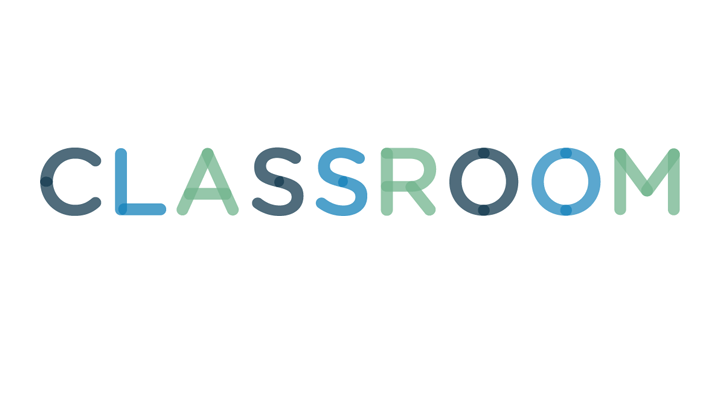 What Is the Meaning of Logos, Ethos & Pathos?
Regardless of how old we are, we never stop learning. Classroom is the educational resource for people of all ages. Whether you're studying times tables or applying to college, Classroom has the answers.
Accessibility
Terms of Use
Privacy Policy
Copyright Policy
Manage Preferences
© 2020 Leaf Group Ltd. / Leaf Group Media, All Rights Reserved. Based on the Word Net lexical database for the English Language. See disclaimer .