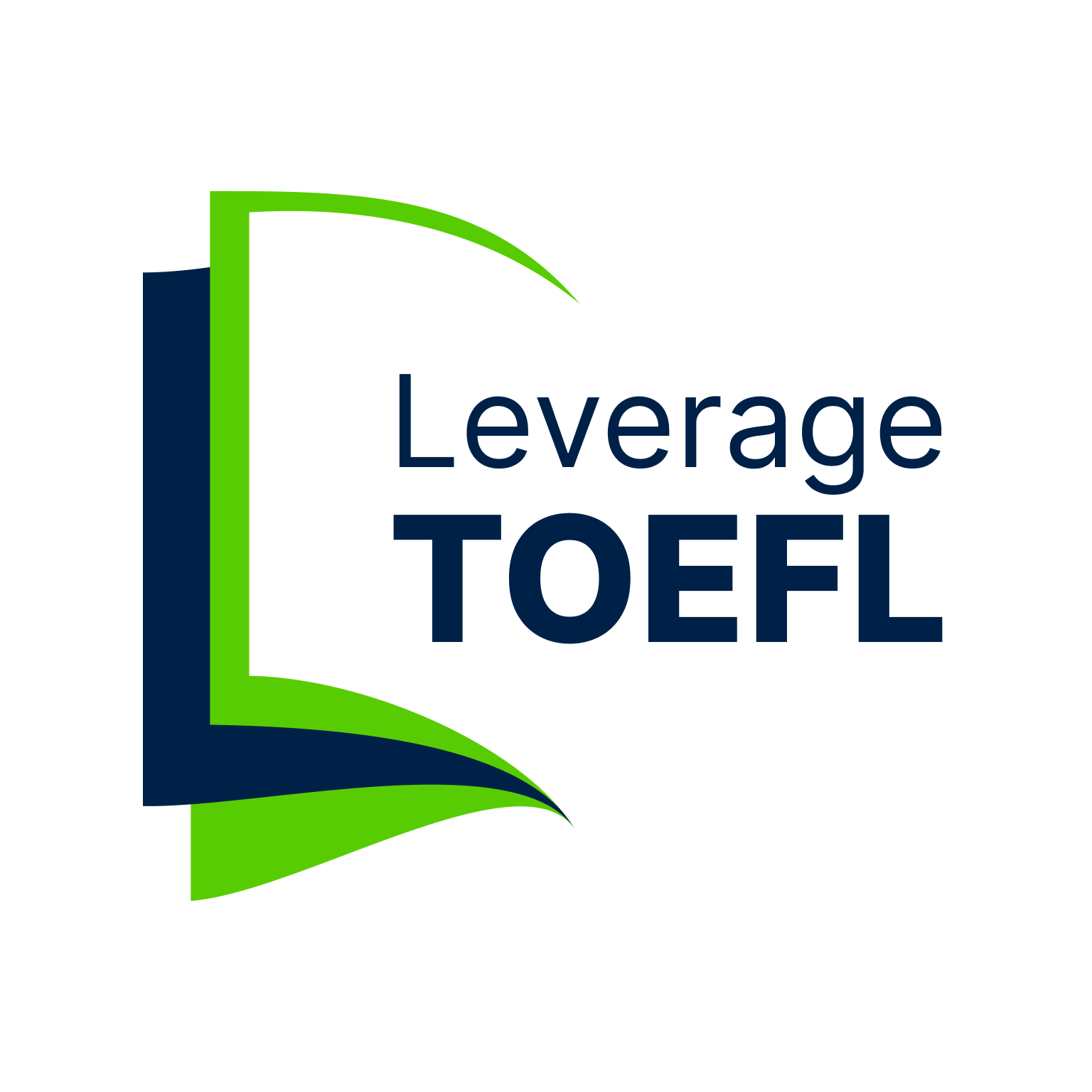 25,000+ students realised their study abroad dream with us. Take the first step today
Here's your new year gift, one app for all your, study abroad needs, start your journey, track your progress, grow with the community and so much more.

Verification Code
An OTP has been sent to your registered mobile no. Please verify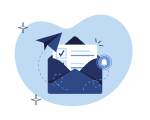 Thanks for your comment !
Our team will review it before it's shown to our readers.

LNAT Sample Essays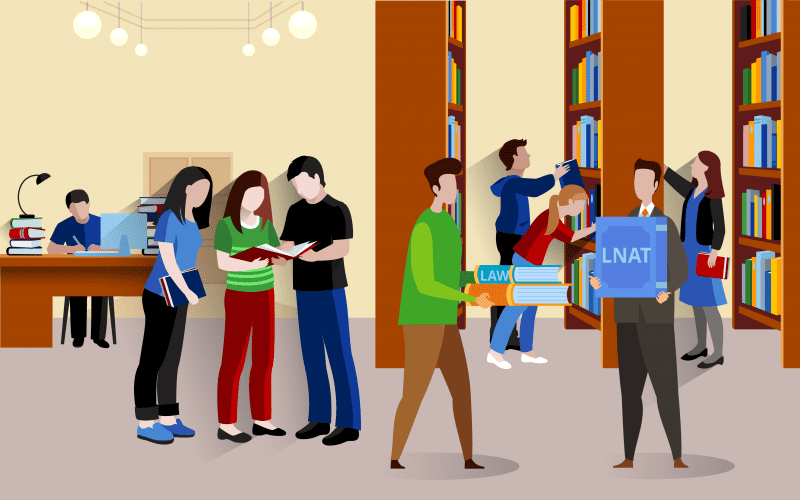 LNAT or National Admission test for law is an aptitude test that is conducted across 89 universities in the UK before offering admissions into their law programmes . Due to an ever increasing competition, this test was developed by oxford university to solve the problems faced by institutes with respect to shortlisting candidates. LNAT is mandatory for both home as well as international students, applying for law courses in the UK . LNAT is a 130 minute long exam that consists of 2 sections; an MCQ type and an essay type. In this blog we bring you various practise questions that'll help you ace your LNAT Sample essays.
LNAT Sample Essays: Structure and Format
While writing the essay it is important to keep the following points in mind in order to write a well-structured essay.
What – try to understand the motion that is put forward. Is the motion based on law, politics, economics or ethics? What exactly is being asked of you? While writing the essay you are required to display high levels of critical thinking which must be visible in your essay.
Why – ask yourself why this question is being asked? What could be the purpose of such a statement? Provide evidence to suggest the accuracy or inaccuracy of the motion. Question why you are required to use certain terms, phrases or literary technique. Your analytical ability and persuasiveness will be put to test.
How- how is this statement concluded and what are the practicalities of implementing it? What are the ways in which this can be challenged? How can it be enforced and monitored? You will be required to provide solid logical reasoning and demonstrate how your answer forms a conclusion.
What if – another question you must ask yourself is about the alternatives you have provided in your essay. Are there any views to consider? What are the practical implications of the arguments you have put forth? Can those be challenges? If yes, how? Weigh in both the strengths and weaknesses of your argument.
Practise Questions
Here are some of the best questions that can help you practise for LNAT essays:
What disciplinary sanctions should teachers be allowed to use?
Make the best case you can for public funding of the arts.
How should judges be appointed?
'It is right that students should contribute to the cost of their degrees.' Do you agree?
Does it matter if some animal and plant species die out?
What is 'political correctness' and why does it matter?
Should the law require people to vote in general elections?
We must be prepared to sacrifice traditional liberties to defeat terrorism.'
Should private cars be rationed? If so, how?
Top Law Firms in India
How to Become a Divorce Lawyer?
Certificate Courses in Law
Career in Cyber Law
Law Courses
Law Entrance Exams: India & Abroad
LNAT Sample Essay
Should the privacy of the accused be maintained in Criminal legal proceedings?
The criminal justice system is rooted on the principle that the suspect is innocent until proven guilty by the court of law. This principle is applicable whether the person is renowned in the public sphere, therefore making the case susceptible to prejudice or someone wholly anonymous. Therefore, I am of the opinion that wherever possible, the anonymity of the accused ought to be maintained. There are several reasons to believe so. Firstly and most importantly, the legal system ought to be free from biases and prejudices. Secondly, publishing the accused's identity does not serve public interest. It would be a gross breach of an individual's right to privacy when publishing the identity.
The nature of the legal process is a dialectic process; it is a rule of thumb that the prosecutor must prove the guilt of the accused beyond reasonable doubt. the defence ought to cast doubt on the case of the prosecution or prove the defendant's innocence. This process necessitates the gathering of evidence, familiarity with the facts pertinent to the case and precedents set by the previous cases. If a defendant's anonymity is compromised that could potentially colour the legal proceedings with public prejudice. This would be antithetical to the very nature of legal process.
A public bias is as dangerous as any other bias and can impact the legal proceedings in negative ways. Therefore there is the possibility that the disclosure of the accused's identity can impact the objectivity of the court. The accused only ought to be tried by the court and not by the media.
To elaborate on the 2nd issue, the publishing of the accused identity can be extremely counterproductive and in general unhelpful to the public interest. Media trials can be extremely dehumanizing which apart from affecting the trial can additionally impact the accused life if found to be innocent.
Most importantly, an individual's right to privacy has been recognized as a fundamental right. A man acquitted 100 times is the same as a man once or never prosecuted at all, but seldom do the larger public view the situation from a legal perspective. The person may never escape the humiliation and public prejudice of having once been accused.
In conclusion, I'd like to reiterate the importance of maintaining anonymity in a case of criminal accusation. It is a fair argument that the public at large ought to know the argument of the criminal who threatens their safety and security, however the principles of law dictates that a person is innocent until proven guilty. By abiding by this view, we can maintain the objectivity of the court and preserve the dignity of the accused.
Podcasts for Law Students
Online Internship for Law Students
A Detailed Guide to Start a Career in Law
Best Law Colleges in 202 2
This was all about LNAT essay questions. We hope this blog has given you a brief Idea as to how to go about your essay. In case you need additional guidance in navigating various aptitude tests and exams, get in touch with our experts at Leverage Edu today! Call us immediately at 1800 57 2000 for a free 30-minute counselling session.
Team Leverage Edu
Leave a Reply Cancel reply
Save my name, email, and website in this browser for the next time I comment.
Contact no. *

Leaving already?
8 Universities with higher ROI than IITs and IIMs
Grab this one-time opportunity to download this ebook How would you describe this article ?
Please rate this article
We would like to hear more.
Connect With Us
20,000+ students realised their study abroad dream with us. take the first step today..

Resend OTP in

Need help with?
Study abroad.
UK, Canada, US & More
IELTS, GRE, GMAT & More
Scholarship, Loans & Forex
Country Preference
New Zealand
Which English test are you planning to take?
Which academic test are you planning to take.
Not Sure yet
When are you planning to take the exam?
Already booked my exam slot
Within 2 Months
Want to learn about the test
Which Degree do you wish to pursue?
When do you want to start studying abroad.
September 2023
January 2024
What is your budget to study abroad?
Username or email *
Password *
Forgotten password?
[email protected]
+44 (0)20 8834 4579
LNAT Essay: Section B of the LNAT
Section B of the LNAT is an essay-style exam. You have 40 minutes to write your LNAT essay, and you are limited to 750 words. This guide offers tips on LNAT essay structure and exam preparation.
Guide to LNAT Section B
Find out what Section B entails
Take a look at some essay question examples
Explore our tips for structuring and writing the essay
Jump to Section
Deciding on Law
How to Become a Lawyer
Areas of Law
Solicitor vs Barrister
What is a Solicitor
Becoming a Barrister
Legal Executive
What Is A Legal Secretary?
How to Become a Judge
Legal Apprenticeships
Studying Law at University
Law at Oxbridge
Studying Law Abroad
Personal Statement
Law Research Techniques & Resources
Commercial Awareness
LNAT Registration
LNAT Universities
Section A: MCQs
Section B: Essay
LNAT Scores
When Should I Start Preparing?
LNAT FAQs | Answers To Common LNAT Questions
Law Work Experience
Vacation Schemes
Law Courses
Non-Law Students
PGDL (Conversion)
Bar Training Guide
Training Contracts
Law Firm Applications
Pupillage: a Guide for Aspiring Barristers
Law Firm Insights
Networking Guide
Diversity In Law
Are you preparing for the Law National Aptitude Test (LNAT) and feeling nervous about the essay section? The LNAT essay or the famous 'Section B' is a critical component of the test that assesses your ability to critically analyse and communicate complex legal issues. In this article, we'll provide you with essential tips, examples, and practice questions to help you ace the LNAT essay.
What is the LNAT Essay?
The LNAT essay section is a 40-minute task that requires you to write a maximum 750-word essay on one of three given essay prompts. The essay is used to assess your ability to argue a point, analyse information and communicate effectively in writing. 
LNAT Essay Scoring
The section B of the exam does not carry an official score. Nevertheless, the significance of the LNAT essay varies across universities . Some universities disregard section B altogether, while others devise their own marking scheme.
How Do LNAT Unis Use Your Essay?
Universities that do consider the LNAT essay as part of your application may use it in a variety of ways. They may compare it against your personal statement or use it as a reference when asking questions during your interview.
Your LNAT essay score will certainly be a factor if admissions tutors have to choose between you and similar applicants for acceptance on their law degree course .
When it comes to the importance of Section B, Oxford University appears to prioritise it the most. They employ a percentage-based scoring system to evaluate the essay's quality.
Assessment Criteria
The essay is assessed based on several criteria, including:
Clarity of thought and expression: This refers to the coherence and organisation of your essay. You must present your arguments in a clear and concise manner.
Knowledge and understanding: Your essay must demonstrate a thorough understanding of the prompt and legal concepts related to the topic.
Persuasiveness: You must present a persuasive argument that is well-supported with evidence and reasoning.
Structure: Your essay must have a clear introduction, body, and conclusion.
Section B of the LNAT exam is designed to test the following attributes needed to study law:
Your ability to follow a logical structure
Your capability to be clear and persuasive
Your capacity to develop a coherent argument
Your ability to convey your argument
Overall, the purpose of the LNAT essay is to measure your ability to express your view on an issue in a clear, convincing and logical way.
Writing Prompts
The essay prompts provided in the LNAT exam usually revolve around legal and social issues, including topics such as criminal justice, human rights, and the role of the law in society. You do not need to have any prior knowledge of law or legal concepts to write an effective essay; however, having some background knowledge can help you analyze the question better.
You will be presented with three unrelated questions  such as:
Should women in the US have access to an abortion?
Developed countries have a higher obligation to tackle climate change than developing countries. Discuss the extent to which you agree with this statement.
Should the law require people to vote in elections?
When choosing your question, you will want to select one that you have some level of interest in and knowledge of because you will need to provide an informative answer.
Preparing for the LNAT Essay
Before you begin writing your LNAT essay, it is essential to prepare thoroughly . The following are some tips to help you prepare for the essay:
Research the topic: familiarise yourself with legal concepts and current affairs related to the topic. Reading newspapers, legal blogs, and opinion pieces can help you gain insight into the issue.
Prepare an outline: Create an outline to organise your thoughts and ideas. The outline should include an introduction, body paragraphs, and a conclusion. A well-structured essay is more likely to receive a high score.
Practice writing essays: Practise writing essays on a variety of topics to develop your writing skills. You can find sample essay questions online, in LNAT prep books, or by taking a practice test.
Save Up To 20% With Our LNAT Prep Packages
How to plan your lnat essay.
When sitting Section B of the LNAT exam, you will first need to choose a question. The question you choose will determine how you plan your answer. Take two minutes to read every question carefully and make sure you know what each question is asking. 
Once you have selected a question, take five to ten minutes to plan your answer. The main purpose of your plan is:
To pinpoint what your argument is
How you are going to express your argument
Creating a rough structure to keep your essay focused and organised
When creating a plan, generate ideas and write them all down – use bullet points, a pros and cons chart or a mind map to list your ideas. Determine which ideas are relevant to form your basic argument. 
Next, review the balance of your argument and ensure that you have considered arguments for both sides of the debate. Include any examples of real-world information that you can use to support your arguments, and then assess your overall plan thinking about what conclusions you can draw from your arguments.
Once you have formed a plan, you can develop a structure for your LNAT essay.
Writing the LNAT Essay
The following tips can help you write a compelling LNAT essay:
Introduction: The introduction should be brief and clear. It should introduce the topic and provide a thesis statement that outlines the argument you will make in the essay.
Structure: The essay should be well-structured and organised. Use clear topic sentences to introduce each paragraph and transition sentences to connect them.
Thesis statement: The thesis statement is the central argument of your essay. It should be clear and concise and should be presented in the introduction.
Use of evidence: Use evidence to support your argument. This evidence can come from a variety of sources, including legal cases, academic journals, and newspapers.
How to Structure Your LNAT Essay
Your LNAT essay structure should be built around a solid introduction and conclusion. Everything in between needs to be included in a way that maintains the flow of your essay. Paragraphs should connect with each other and your points should feel natural, without any sudden changes of topic or tone.
Your LNAT essay structure should look something like this:
A solid introduction outlining your main argument.
A paragraph or two developing on your main argument with three to four valid points.
A section that covers any counter-arguments to your argument and reasons why they can't be substantiated.
A strong conclusion with a summary of your main argument and how you have demonstrated the strength of your points.
LNAT Tutoring
Save up to 15% with multi-hour bookings
LNAT Essay Examples
To get a better understanding of what a high-scoring LNAT essay looks like, it's helpful to look at sample essays and examples. Reading well-written LNAT essays can help you understand the essay format, style, and structure, as well as how to develop and support an argument effectively.
There are many sources of LNAT essay examples and sample essays available online. Some universities and colleges offer sample essay questions and essays on their websites, while other websites and books provide practice essay questions and sample essays.
When looking for LNAT essay examples or sample essays, it's important to choose high-quality examples that follow the scoring criteria and demonstrate strong critical thinking and analytical skills. Some sample essays may be poorly written or may not follow the essay format and structure required by the LNAT, so it's essential to choose reputable sources.
Good LNAT Essay Example
Topic: Should the death penalty be abolished?
The death penalty has been a highly debated issue for decades. While some people argue that it is a necessary punishment for the most serious crimes, others believe that it is inhumane and should be abolished. In my opinion, the death penalty should be abolished for several reasons.
Firstly, the death penalty is not a deterrent to crime. Countries with the death penalty have not shown lower crime rates compared to those without it. Moreover, wrongful convictions have led to the execution of innocent people, which is a grave injustice. The death penalty is also more expensive than life imprisonment due to the legal costs of appeals and lengthy court proceedings.
Secondly, the death penalty is a violation of human rights. It is a cruel and inhumane punishment that goes against the principles of a just society. The possibility of executing innocent people and the emotional toll on the families of both the victim and the accused are reasons to reconsider the use of the death penalty.
In conclusion, the death penalty should be abolished as it does not deter crime and is a violation of human rights. Alternative forms of punishment, such as life imprisonment without parole, should be considered.
Explanation: This essay is a good example of an LNAT essay as it presents a clear argument with supporting evidence. The author uses a clear structure to organise their ideas, with each paragraph addressing a separate point. They also provide specific examples to support their argument, such as the fact that the death penalty is more expensive than life imprisonment. Finally, they conclude their essay by summarising their points and presenting a clear position on the issue.
Bad LNAT Essay Example
Topic: Should smoking be banned in public places?
Smoking should not be banned in public places. People should have the freedom to smoke wherever they want. Smokers pay taxes, so they should be able to smoke in public places. It is unfair to ban smoking when alcohol is not banned. People should have the right to choose whether they want to smoke or not.
Explanation: This essay is a bad example of an LNAT essay as it presents a weak and unsupported argument. The author does not provide any evidence or specific examples to support their position. They also do not address counterarguments or consider alternative perspectives. The essay lacks a clear structure, with each paragraph containing disjointed thoughts and ideas. Additionally, the author's grammar and spelling errors detract from the overall quality of the essay.
Key Takeaways
The LNAT essay is a crucial component of the LNAT exam , and performing well on it requires careful preparation and planning. Understanding the format of the essay, scoring criteria, and the type of questions that are typically asked is essential to achieving success.
To excel in the LNAT essay, you must be knowledgeable about legal concepts and issues, conduct thorough research, and develop a well-organised outline. It's also important to carefully structure your essay, develop a strong thesis statement, and use appropriate evidence to support your arguments.
In addition to these fundamental strategies, there are many additional tips and techniques that can help you succeed, such as managing your time effectively, being clear and concise in your writing, and practicing with sample essay questions.
Ultimately, the LNAT essay is an opportunity to showcase your intellectual abilities and your potential as a law student. By understanding the exam and preparing carefully, you can set yourself up for success and take the first step towards a fulfilling legal career. 
LNAT Packages
Save 20% on all the best LNAT Prep.
Get 1-2-1 LNAT help from our law tutors.
LNAT Courses
Join our half-day LNAT Workshops.
Online Course
Learn LNAT at your own pace.
LNAT Section A | Multiple Choice Questions
Lnat scores guide.
Loading More Content
Register with Arbitio
Create a free account to Subscribe or enter the Practice Test
Congratulation! Login modal validation is working. Implement your code.
Something went wrong! Insert correct value.
Sample LNAT Essay and Advice
Introduction.
The Essay forms an important part of the LNAT. Students often underestimate it, yet certain Universities place quite a considerable emphasis on the Essay in the admissions process. Head over to our Guide about LNAT Universities & Required Scores to find out more (we recommend paying attention to the official LNAT Essay mark scheme as released by University of Oxford).
Having said that, performing well in your Essay will be of great advantage to your application. The tutors are looking for candidates who possess a high level of written skill, since the study of Law revolves around delivering exceptional written arguments. Furthermore, law exams are famously known for consisting of hours dedicated to writing essays in a summative format.
To write a great essay, you need to practise under timed conditions, be well-versed on various topics, and continually analyse your performance. In particular, you should consider the following suggestions:
Be concise and succinct
Be persuasive, sample lnat essay, question: should people accused of a criminal offence retain anonymity.
"The Criminal Justice System is predicated on the supposition of innocence until guilt is proven in a court of law. This principle applies whether the defendant is known to the public and hence subject to public prejudices, or wholly anonymous prior to the alleged offence. I believe and shall argue that, wherever possible, the anonymity of the accused ought to be persevered. My reasons for thinking so are several; that the legal process must be as free from bias as is feasible; that the public interest is not served by the publishing of the accused's identity and that the right of the individual to privacy would be breached in the publication.
First, one must consider what is the nature of the legal process; it is a dialectic process in which the prosecutor must prove the guilt of the accused beyond reasonable doubt; the defence must either cast doubt on the case of the prosecution or prove the defendant's innocence outright. This will require the gathering of many articles of evidence and an extensive familiarity with the facts pertinent to the case, as well as the stipulations of the law and the precedents set by previous cases. It would be antithetical to the very nature of the legal process to allow public prejudice to colour the legal proceedings, as it potentially would in the case that the defendant's anonymity was compromised. A beloved darling of the people would excite a general clamour in his or her defence; a public pariah would arouse the most damning of execration.
A public bias is no less heinous than any other sort of bias and it could be argued that in magnitude it far outweighs the others. Thus, the objectivity of the court, which must be assumed a priori, can only be degraded by the general knowledge of the accused's identity and can never be served by it. The accused ought only to be tried by a court and never by mob or media.
Second, any action by a public body, such as the police or the judiciary, ought to be in service of the public interest. It is in the public interest to seek the perpetrator of a crime, as it is to punish those found guilty and to publish their names so that they may be known as criminals to the public whom they have offended. It is hard to see how the publication of an accused person's identity can serve the public good. In the event that they are innocent, the accused will be forever the subject of suspicion in certain quarters and may suffer reprisals from members of the public who are not satisfied by the outcome of the trial. In the event that the accused is guilty, then their guilt will be published and the public will thereby learn all of the relevant details. This is not to suggest that criminal cases ought to be tried in secret courts; persons with an intimate connection either to the accused or the victim ought to be entitled to observe the proceedings, in which case the preservation of anonymity becomes a matter of individual conscience.
Third, the individual who has been accused must be afforded the general right to privacy. Legally speaking man acquitted a hundred times is as innocent as a man acquitted but once or never prosecuted at all, but the public rarely considers criminal matters from a legal perspective; if it were so, then courts would hardly be necessary. It is precisely because certain elements of the public are quick to judge and often liable to punish unjustly that a legal system is required in order to provide due process and to prevent the miscarriage of justice. The circumstances of a crime may excite unease and discontentment in many and a person may never escape the taint of having once been accused of a crime of which they were never guilty. In some cases, suspects have been killed prior to their trials; most notably, perhaps is Lee Harvey Oswald, thanks to whose death we may never know the true circumstances of the terrible crime of which he stood accused.
In conclusion, I reaffirm the importance of anonymity in the case of a criminal accusation. For whilst the public is entitled to know the identity of criminals who threaten their security and against whom the state has levied punishment, it is imperative that we presume the defendant to be innocent until guilt is confessed or proved. Upon this principle we may hope to preserve the objectivity of the court and the dignity of the accused."
There is no exhaustive list that will allow you to write amazing essays. It is truly the case of 'practice makes perfect' (and being widely read!). So maybe you are tempted to write an answer to this sample LNAT Essay Question?
Well, Arbitio allows you to do just that: we have developed an Essay Writing Simulator that accurately recreates the LNAT exam environment and provided you with 20+ Questions on a variety of topics reflective of the LNAT curriculum. The Model Answers to each Essay Question will help you see what good essay writing is all about, with some salient points you may wish to adopt into your argumentative arsenal. The subscription includes Essay Marking Service, where one of our tutors will deliver detailed feedback on an essay of your choice.
Do I need to sit the test?
Test format
Registration
How to prepare
On test day
Your future
LNAT for students
LNAT for institutions

Practice tests
There are many ways that you can practise the LNAT. You'll find links to all of them on this page.
Online practice test
You can access this test with your browser and it will run on any computer. There is no limit on the number of times the sample test can be taken.
https://lnat.ac.uk/lnat-sample-test
It is an onscreen simulation of the LNAT. It is a simulation of the real LNAT exactly as it will appear on-screen at the test centre . You can use it to familiarise yourself with the format of the test and the skills it requires.
Guided Tour of LNAT Test Screen
The best way to familiarise yourself with the system is to try out our two practice tests. If you don't have time to try out the practice tests here are some screenshots of sample questions to be going on with. Click on the screenshots to see larger versions.
Multiple Choice Screenshot (click to enlarge)
The screenshot above shows a multiple choice question. The passage always appears in the left-hand pane of the LNAT test window. If the passage is longer than a single screen-length will accommodate, it appears with a scroll bar. The associated questions appear (one at a time) in the right-hand pane, with the possible answers. You click a button on the screen next to the answer you choose. The system will only let you choose one answer at a time.
You can change your answers at any time until the end of the 95 minutes set aside for the multiple choice test. The system lets you flag questions for review, so that you can go back to unanswered or difficult questions when you have completed the rest. You cannot go back to the multiple choice section from the essay section. Each is separately timed. Your time remaining for the section you are on always appears on the top right of the screen.
LNAT Essay Screenshot (click to enlarge)
The screenshot above shows an LNAT essay question. Each question appears at the top of its own screen. You can browse through them using the 'Next' and 'Back' buttons until you find a topic you like. You should answer only one question. The system has 'cut', 'copy', 'paste', 'undo' and 'redo' functions (using the buttons above the essay pane). There are no other word-processing functions, eg no spell check. The system has a built-in word count at the bottom of the essay pane. The recommended maximum length for an LNAT essay is 750 words.. Ideally you should write about 500-600 words. You have 40 minutes to write it. Your time remaining for the essay section always appears on the top right of the screen.
United States LSAT tests
If you want to do more practice beyond our practice tests, you could consider trying some similar practice questions from other sources. Many are freely available. For example, the LSAT (Law Schools Admissions Test) used by law schools in the United States contains similar multiple choice items. The LSAT passages are typically shorter and the calibration of the questions may not be the same (law is a graduate-entry programme in the US) but the skills involved are identical. Visit the LSAT website for their preparation materials .
Paper-based LNAT practice tests
If you don't want to download the test simulator, or if you have no access to a computer that runs Windows we've prepared paper versions of the tests that are delivered through the simulator. You can download them all, as well as selected commentaries and the test marking scheme here.
Practice test paper 1 (PDF)
Practice test paper 1 (RTF)
Practice test paper 2 (PDF)
Practice test paper 2 (RTF)
Practice test commentary (PDF)
Practice test commentary (RTF)
Practice test marking scheme (PDF)
Practice test marking scheme (RTF)
LNAT Cookies Policy
Our Website uses cookies to improve your experience. Please visit our Cookies page for more information about cookies and how we use them.

LNAT Guides
LNAT Section B - Your Guide to the Second Section of the LNAT
Written by: Matt Amalfitano-Stroud
Section B of the LNAT is your chance to show off your essay writing skills. This could either be the easiest or the most challenging part of your application. Either way, let's take an in-depth look at what to expect from Section B and how you can succeed. Carry on reading for LNAT facts, tips and practice questions!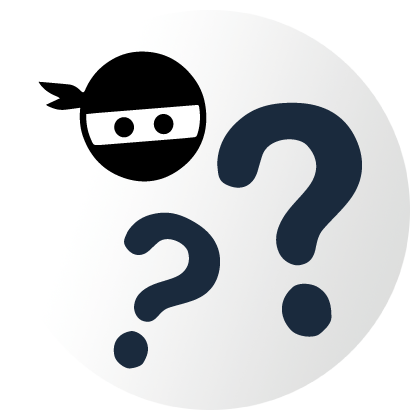 BASICS OF THE LNAT
Before we get to essay writing, let's go over the basics of the LNAT to make sure we understand what the exam is all about.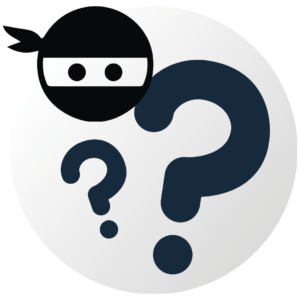 The Law National Aptitude Test  (LNAT) is a two paper exam used primarily to test a potential student's abilities in various disciplines of reading and writing.  
You'll be likely to encounter the test if you're applying for a Law degree in the UK , starting from undergraduate level. While not every university will require you to sit the LNAT (such as Cambridge University), 9 UK universities and 2 international universities use the LNAT in their application process. These universities include Oxford , Cambridge ,   University College London and the London School of Economics,   which are some of the highest-rated Law universities in the UK .  
The LNAT lasts 2 hours and 15 minutes and is split between Section A and Section B, which will both ask different styles of questions to test your reading and writing skills.  
Section A consists of 42 multiple-choice questions based on a total of 12 argumentative passages . Each passage has three or four questions to answer and you will have 95 minutes to complete all of these.  
The passages you'll find in the LNAT are based on a variety of topics . They typically aren't focused on law-related issues but will instead cover anything from politics, science, history, technology and much, much more! But no need to fret, you won't need to start revising for every possible question! Section A isn't about your knowledge of a topic but instead your ability to decipher and explain meanings from non-fiction literature , including intentions behind specific words or phrasing and discussion of the writer's viewpoint of the topic.  
In Section B, you'll have a choice of three questions to write a single argumentative essay about. You will have 40 minutes in total to complete this essay and you have a maximum of 750 words.
Just like Section A, your essay will be answering a general question. Many questions that have previously been asked have related to ethical issues and current affairs such as "How should judges be appointed?" or "What is 'political correctness and why does it matter?". When choosing your question, you'll want to make sure you have at least some level of interest and knowledge on your chosen topic, as you will need to be more informative in your answer than Section A. However, the primary focus of this Section is to test your comprehension, creativity and reasoning abilities , so don't worry if you're not an expert on the subject.
The LNAT is sat at any time between September 1st and January 20th (October 15th for Oxford and Cambridge applicants) and must be taken at an LNAT testing centre . You will have to register for a testing date on the LNAT website , which can be done from August 1st until September 15th for Oxford applicants and January 15th for applicants at other universities. Bear in mind that you'll need to pay a fee of £75 for testing in the UK and £120 outside of the UK.
The LNAT scoring for Section A is very clear, giving you a mark out of 42 based on your correct answers . Section B however does not have an official or consistent marking scheme. Each university will mark your essay differently with some placing great importance on your performance in this section and others not considering it at all . We have a Definitive Guide to LNAT Scores if you would like to learn more about your results in the test.
Here's a quick summary of the basic details we've learnt so far:
LNAT Exam Format
Want to learn more about the LNAT? Check out our Definitive LNAT Guide to learn more general information about what you can expect from the exam!  
Struggling with your LNAT preparation?  
With the LNAT Preparation Platform , you'll be able to use an amazing collection of revision notes, strategy guides and expert tutorials to learn everything you'll need to write the perfect essay!  
WHAT TO EXPECT FROM THE LNAT SECTION B
With the basics of the LNAT out the way, it's time to go headfirst into Section B, or, "The Essay Section".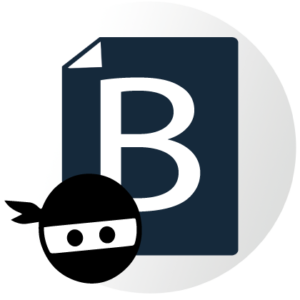 The structure of Section B is very simple in theory! You'll be given three unrelated questions and a couple of blank pages to craft a thought-provoking essay based on one of them in 40 minutes . Here's an example of what your question page will look like: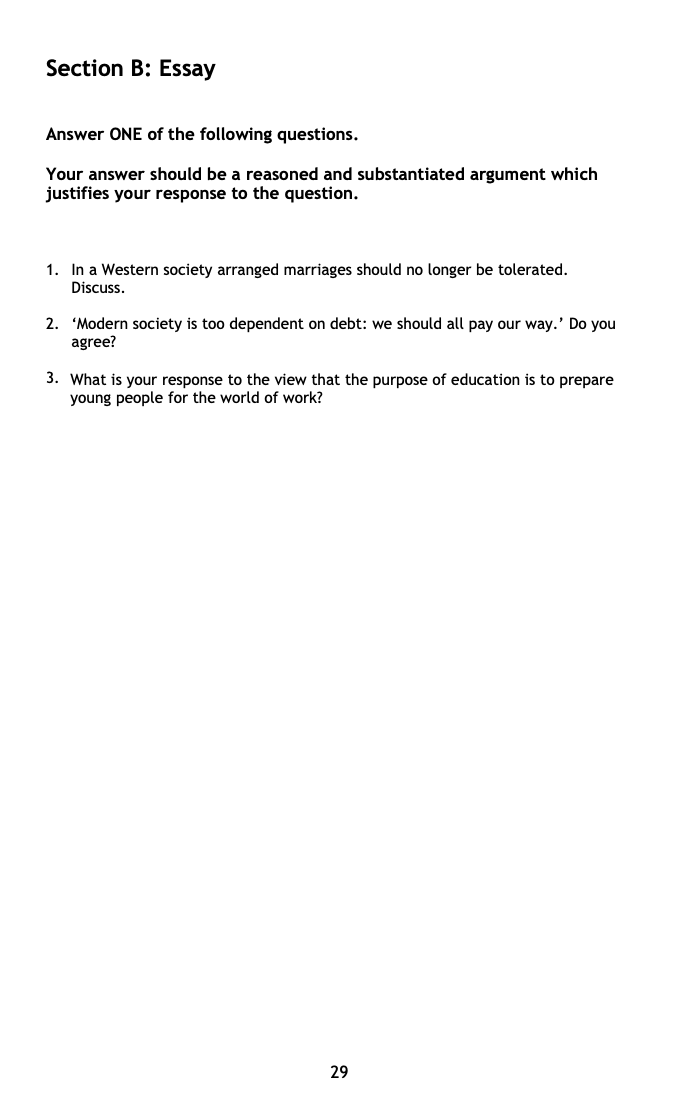 As you can see, none of the questions are particularly lengthy and all cover very different topics . This variety should mean that you'll have at least one question that you can confidently answer.  
Although the topics are very different, the structure of each question is fairly similar . Whether the question provides a quote or a general topic, each one will essentially be asking you to express your view on what has been presented to you. The purpose of this section is to determine your skills in argumentative writing , after all, so expressing your opinion understandably and convincingly will be the core of your essay.  
Of course, it's no coincidence that Section B is structured this way, expressing convincing arguments is an essential skill in almost any profession within Law. Even if your chosen university doesn't officially mark your essay, you should still put your all into this section as a way to practice and demonstrate your skills for your potential future profession.  
For some, this Section may be a breeze. Essay writing is a natural skill for some , while many others may feel overwhelmed with options when they first begin. Especially with a 40-minute time limit, many people may freeze up when either choosing a question or beginning to write their essay . Getting started is always the hardest part of writing but once you've overcome that roadblock, you should find yourself finishing the essay with time to re-read it ( which you will definitely need to do )!  
Exams.Ninja Tip
750 words are considered on average to take up three standard-sized pages , with 250 words per page. Remember though that 750 words is the maximum , not the minimum . While you should always aim to get as close to the word limit as possible, you will typically be given around 10% leeway (75 words) in either direction, so don't worry if you're a few words over or under.
As we mentioned, you're going to want to save some time at the end to double-check your writing . Between five and ten minutes should be sufficient time to check everything, so try to wrap up your essay quickly if you're still writing in the last minutes of the exam. The examiners aren't expecting perfection from your essay here, as there's only so much a person can do in 40 minutes without any additional preparation time! The time spent double-checking should be used to catch out any spelling or grammatical errors rather than trying to change your wording or arguments.  
As we've already discussed, marking for Section B is very loose and does not have a set standard between different universities. Unfortunately, many unis don't provide much information on how they mark or use the essay in your application. We do know that the following universities do not consider Section B within your application:
Universities That Do Not Consider Section B of the LNAT
London School of Economics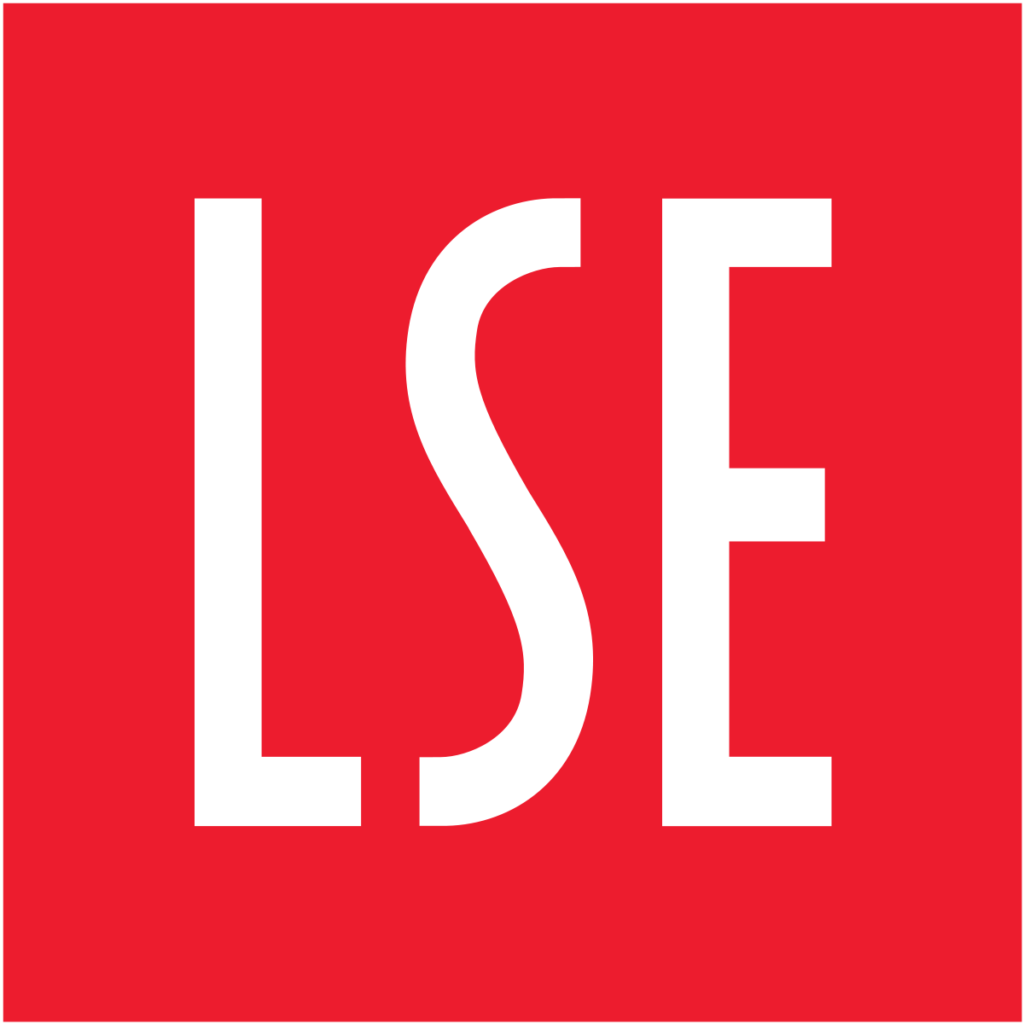 University of  Glasgow

Kings College London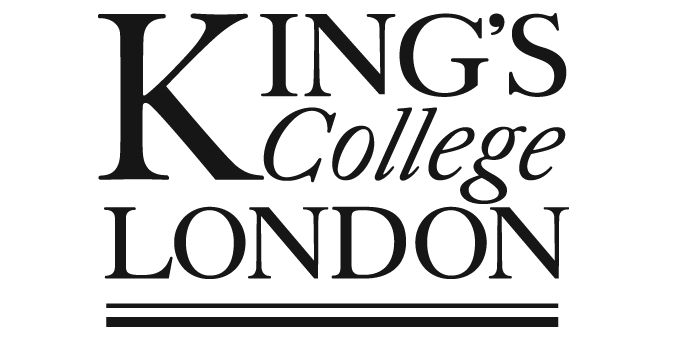 How Do Universities use Section B?
Universities that consider Section B may use it in a variety of ways. For example, they may compare it against your personal statement or r eference it in questions during your interview . When a university has two or more borderline applicants to choose between, the Section B essay will definitely come into play, which should reinforce the idea that you should put as much effort as you can into your essay.  
Oxford University is generally the most considerate of Section B , with a percentage scoring scheme used to determine an essay's quality. A good essay will generally score 60% or above in this marking scheme, with points being awarded to displays of application, reasoning ability and good communication. You can see here the Section B results for successful applicants of Law at Oxford in the 2020-21 admissions cycle. Only 15 of the 238 applicants scored under 60% , with the most common score being 63% .  
Essay Scores for Successful Oxford Applicants (2020-21)
Remember, Section A is typically going to hold more value for your LNAT score, so be sure that you are equally prepared for it. You can check out our LNAT Section A Guide for more tips on how to get the best score that you can!
WHAT SKILLS DO I NEED FOR SECTION B?
What exactly are the examiners going to be looking for from your essay? Let's find out!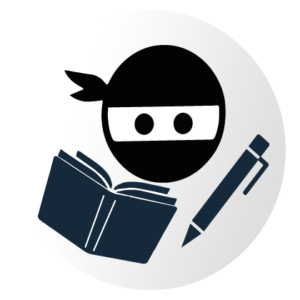 Section B isn't a test of your general knowledge on certain topics. Your efforts in the 40 minutes need to be focussed on writing a compelling and convincing argument based on the question you are asked. Let's take a look at the different areas of essay writing that need to be considered for this section of the exam:  
Choosing a Question
Before you do anything, you'll of course have to choose a question . Your process for doing this will depend heavily on the questions available, which you will have no hint towards before you start the section.  
Firstly, you'll need to ensure you have properly read every question . We recommend taking about two minutes to go through every question properly, as you need to be certain that you know what the question is asking . This can be difficult with the number of different variations of question types you can get. For example, what is each of these questions asking?
1. Do you agree that there is art for the masses and elite culture? How do you feel about being "the mass"?
2. Birth controls shouldn't be prescribed to teenagers without parental consent. What is your opinion?
3. Web   2.0   has brought about a different method of communicating over the Web through "online social networking" and this signals a shift in how people relate to the divide between private and public space. Discuss.
Question 1 has first asked you a simple yes or no question , whether you agree with the statement. While obviously, you will need to be i n-depth and argumentative in your answer, the style of question does limit your response to a certain degree as you will need to remain within the parameters of whether you agree with what they have told you.  
Question 2 meanwhile simply asks for an opinion on the topic , a much more open-ended method of asking your viewpoint. You will have more of a chance to explore different factors of the topic as you are not restricted to a yes or no question .  
Finally, Question 3 is the most open-ended of the three in terms of the structure, with only the instruction to discuss the statement provided . Your essay could go in several directions here, with any option falling under the instructions provided by the question , as long as it's relevant to the topic of course!  
It's natural to assume that the best question to pick would be the easiest , but this definitely isn't always true . The amount of knowledge you have on a subject will matter when choosing a question, there's no point in trying to answer something you have absolutely no knowledge of , but you'll equally want to consider which topic you have the most interest in .
Which would make the better choice for an essay; a topic that you know lots of facts about but don't have any strong feelings towards, or a topic that you don't know quite as much about but have a strong opinion or interesting argument relating to it.  
Examiners are looking for the ability to make a strong case , not just the ability to state information, so the best option will always be the question that you feel you could write an interesting argument for .  
Planning your essay
Creating a plan may feel like a waste of your time given how little time you have , but it's important to go into your writing with a clear idea so you don't begin to ramble or go off-topic.  
Your plan should only take around 5 minutes and does not have to be extremely in-depth. The main purpose of your plan should be to pin down what your argument is and what points you are going to use to express it , as well as having a rough structure to keep the essay focused and organised.  
When creating your plan, the first step is always going to be to generate ideas , you won't get far without them! You may have already developed some while reading the questions and making your decision, so be sure to write them all down . At this stage, no idea is a bad idea , so think of anything that may be relevant and put it in your collection of ideas.  
Once you think you have enough (or more than enough) talking points, it's time to build the structure of the essay . Everything will need to be built around an effective introduction and conclusion , which will be the two tentpoles of your argument. However, all the points you are going to make in between need to be carefully placed to maintain a good flow throughout the essay. Paragraphs should connect with each other and points shouldn't feel like a checklist. The discussion should feel natural, without any sudden shifts in topic or tone .  
Once you're happy with your plan, it'll be time to start writing . One major benefit to having a plan is that you will find yourself writing much faster when working from a plan. You won't need to be worrying about structure or points you should make as all of that will have already been decided . You'll be free to focus on the strength of your writing!  
Writing the Essay
The two most important sections will always be the introduction and conclusion . You'll need to properly explain the argument you're making to give the rest of the essay meaning and you will need to provide some form of definitive answer to the question once you've expressed all the points you had.
Everything in between the beginning and end needs to be relevant and well-thought-out or else your argument will fall flat! You're going to need to use your deductive reasoning skills to ensure all your points need to be relevant and explained clearly so the reader can understand why you're writing about it and what it means to the question you're answering.  
Of course, the most basic thing that you will need to be careful about is your spelling and grammar . During the initial writing stage, it can be easy to overlook this , especially when under a strict time limit. The best way to prevent any problems here is to save time in the exam to go over your work . Speaking of which…
Double-checking your Work
You may feel confident that your work is perfect, but there is almost certainly going to be at least one error or aspect that can be corrected or improved . Giving yourself five or ten minutes before the end of the exam could be an absolute life-saver and save you from an embarrassing mistake .
Spelling, grammar and wording are all key things to look out for. This time shouldn't be about changing up your argument or adding extra points, but ensuring the f undamentals of your essay are flawless . An examiner is much more likely to forgive a slightly clunky argument in your essay than a collection of blatant spelling errors.  
However, don't rush the second half of your essay or skip over key points for the sake of having time at the end. It's ok to cut things out that don't necessarily fit the best, you do only have 750 words after all, but don't do this at the cost of your essay's overall quality . Correcting a couple of errors isn't going to save your mark if the essay that you've written feels incomplete .
Exams.Ninja Tip 
What do LNAT examiners look for? The three major things to consider are as follows: 
You need to offer a uniques perspective on the topic. Examiners don't want to read 100 essays covering the same basic point, so provide an interesting angle to keep their interest. 
You need to keep things as definitive and objective as possible. You're going to have opinions on the topic, but you will need to avoid expressing them outright and focus on facts and evidence to explain your overall point. 
Examiners take the word count very seriously. Aim for less than the 750-word limit, try to hit around 600 instead.  
HOW CAN I PREPARE FOR SECTION B?
You'll need to make sure you practise everything we've discussed so far, but what's the best way of doing so? Here are a few tips that will help you out!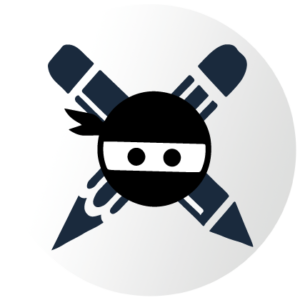 1. Develop a Preparation Plan
The LNAT is slightly different to some other exams, as your time revising won't be spent remembering facts but instead practising your reasoning and critical thinking . It can be difficult to know where to start with this, so you should create a plan for how to tackle it, much like how you do with an essay.
You should devote time to the areas that you feel you need the most work . Ideally, you'll have time to thoroughly cover everything but in reality, you'll want to prioritise the areas that you aren't as comfortable with .
Bear in mind that the LNAT is only one part of your application process. Your time should be split between other areas of application as well, including your interview and personal statement , as well as revising for your A-Levels or equivalent!
Not sure on the best way to tackle a plan? Check out our 6-Month Preparation Timeline for some inspiration!
2. Read and Write as much as you can
As you should know by now, reading and writing are the two most important skills that you will need to revise. These are both very general topics that have lots of areas to practice in, but in general, these are the two things you will need to know how to do well as you will be relying on these skills for both Sections of the exam.  
The most effective way to revise reading and writing is to just do it! There are countless ways to practice so try to find something that feels beneficial to you , while also being enjoyable. For your writing skills, you'll want to take any opportunities to write about topics that interest you . Writing on a topic that requires little research is a great way of being able to focus on important parts, your cognitive and argumentative abilities .  
For something a bit more challenging, you may want to ask a friend or family member to give you a question that you can answer with a short essay. Let them catch you off guard with something you didn't know they would ask, and then present them with your essay to see if they understand the argument you were trying to make or were at all convinced by your points . Of course, don't always expect a review as in-depth as an LNAT examiner may give!
3. Answer Previous LNAT Questions
Creating your own questions or just writing about something you care about is great practice, but the best way to get a true understanding of what sitting the LNAT is like is to answer actual questions from past papers . These will be the best representative of what you can expect in the real thing because they are the real thing , just a bit older!  
To take your preparation to the next level, you answer the questions under exam conditions , complete with the time limit. This is always a great way to test your nerves and see how you perform under pressure , especially for an exam like the LNAT. You could either try Section B alone or sit the full test with both Sections in the 135-minute time limit (we recommend you do both!).  
How can you get a mark on your practice LNAT exam? With Exams.Ninja!
With the Exams.Ninja LNAT Preparation Platform you'll be able to complete a selection of LNAT past papers under exam conditions . You'll get an estimated mark at the end of the exam and you can go through worked solutions and practice essays to help improve your abilities.
EXAMPLE PRACTICE ESSAYS
It's time to have a look at some examples of top-quality LNAT essays and some questions with suggested talking points so you can get an idea of what you'll need to write to get a great score!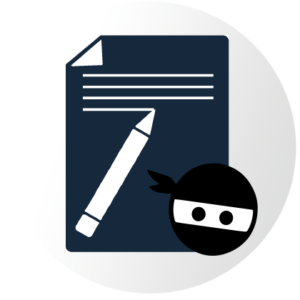 LNAT Example Essay 1
'There is a time and place for censorship of the internet.' Discuss with particular reference to the right of freedom of expression.  
In today's day and age it is extremely easy for anyone to access explicit or dangerous content on the internet. There have been talks of censorship on the internet, but is it necessary? One would argue that the censorship of the internet is against our freedom of expression, which is why in this essay I will provide an answer in response to the statement 'There is a time and place for censorship of the internet'.  
In our current education system there is a heavy emphasis put on the usage of the internet to aid our learning. However, once children learn how to use the internet, the whole world is just one click away. Children could be easily exposed to indecent images, which is why some say the Government should censor the internet for the safety of children. Possible solutions could be only allowing websites with adult material to be accessible at late-night, reducing the chances of indecent exposure to children. Accordingly, in this instance, censorship is justified.
Similarly, one could easily research the internet to find information about illegal activities such as drug or bomb making. This means that the internet could be used as a tool to threaten national security, hence why the internet should have tough censorship in order to prevent criminals from accessing dangerous material, for the benefit of everyone's safety.
On the other hand, blocking certain websites strictly goes against our right of freedom of expression and instead of blocking certain dangerous websites, the Government should have a more efficient surveillance strategy in order to track people who are accessing such dangerous websites. This would ensure that our right of freedom of expression is not breached and at the same time, criminal activity would be prevented.  
Furthermore, with regards to the access of sexually explicit websites, more work should be some in order to educate children not to access such websites. Good parent is a better alternative to preventing children accessing such websites, rather than blocking sites which goes against our right of freedom of expression.  
In conclusion, there is no time and place for censorship as it goes against our right to freedom of expression. Other alternatives such as internet surveillance would be more effective as it ensures the safety of the general public and at the same time our freedom of expression is not breached.
Examiner's comments:
Introduction: This is a very good introduction. It highlights the conflict between censorship and freedom of expression, which is a good place to point it out. In the final sentence, though, the student wastes time in saying 'which is why in this essay I will come with an answer in response to the statement….' – this is obvious and there is little point in saying it. It just wastes time and prevents one using the time for writing something more useful. Other than this, the introduction is very good and concise.
Main body: The student considers two main instances of censorship in the main body (indecent images and dangerous websites) and suggests that censorship could be used, but suggests alternatives would be more effective. This is quite a persuasive essay because the student has considered alternative points of view, which makes the essay balanced.  
Conclusion: The conclusion is very clear and brings the arguments advanced in the essay to a final judgement. The candidate directly addresses the question and refers to the whole part of the question by considering freedom of expression (unlike in Example Essay 2). On the whole, this is a very impressive essay.
Style: This candidate makes two typographical errors. First, 'more work should be some' should read 'more work should be done'. Second, 'Good parenting' should be referenced, not 'Good parent'. Proof read!
LNAT Example Essay 2
'Developed countries have a greater obligation to tackle climate change than developing countries.' Discuss the extent to which you agree with this statement.
Climate change is a global issue that affects all nations and its peoples, and in light of the newly released global sustainability goals, perhaps we should focus on what actions should be taken to effect a change rather arguing who should take responsibility. Hence, I disagree with this statement and will be presenting my argument in this essay.
Firstly, climate change is a global issue and all nations are obligated to combat it. We must abandon the attitude that developing nations are somehow inferior to developed nations simply because of their global position. With this approach in mind, all nations therefore must be taken as accountable for this global crisis that affects us all. Perhaps the view that combatting climate change is an 'obligation' should be abandoned. Improving the condition of our world and fixing our mistakes should be regarded not as a chore, but as a responsibility to future generations. After we have confronted these issues and changed our perceptions, will a global effort truly be effectively carried forward?
Secondly, while it is true that developed nations have a greater capacity financially and structurally to enact a change, efforts to improve the infrastructure of a country to make it more green can be done by developing countries. Rather than seeing sustainability as an expensive undertaking, requiring new carbon capturing machines, knowledge of other ways to lesson our carbon footprint should be made clear. These simple methods such as planting more trees than the number being cut down or effective garbage disposable and recycling to minimise burning of garbage. Such inexpensive methods could easily be undertaken by developing countries, eliminating the idea that climate change is a concern of the rich.
Thirdly, to separate countries into two spheres is damaging. This segregation lead to the belief that 'developing nations' are somehow able to 'get away' with releasing high amount of greenhouse gases or deforestation by simply claiming that they do not have the capacity to make such a change. It is not enough for the developed countries to take the initiative; developing nations are equally obligated to combat climate change.  
In conclusion, no country should be viewed as having a greater obligation towards alleviating climate change.
Introduction: The introduction is excellent. The candidate states her main view concisely and proceeds to continue with the main body. The candidate also adopts a unique take on the question, which is positive.
Main body: The second paragraph raises interesting points but it is not clear how it relates to the question. A running theme throughout the essay is that every country shares a responsibility to be sustainable and reduce climate change. However, counter-arguments are not readily considered, accordingly the essay is not as persuasive as it might be. You must consider the other side of the argument.
The other side of the argument could have been discussed out the very good point made about developing countries still being able to plant trees. For example:
Climate change affects every country and, thus, every country should be obliged to tackle climate change.
Despite this, some argue that richer countries have far more resources than developing countries to spend on developing non-renewable energy sources (e.g. solar panels).
Nonetheless, poorer countries can still do their part by planting trees and taking other inexpensive methods and should not consider themselves 'off the hook'. Climate change affects everyone and, therefore, everyone should contribute.
One could also note that the money concern is a practical issue that can be addressed. An example of a policy to deal this could be that each country pays a certain percentage of its GDP to tackle climate change.
Conclusion: The candidate succinctly presents her final response to the question in the conclusion. This could have been elaborated on a little more but is still fine nonetheless.  
LNAT Practice Question 1
The general trend towards the liberalisation of marriage undermines its religious basis.' Discuss this comment with reference to the idea of abolishing marriage as a legal concept.
Marriage from a religious perspective is between a man and a woman and the liberalisation of this the rise of divorce and the legalisation of same sex marriage does undermine its religious basis.
This is not, however, necessarily a bad thing – one idea would be to abolish marriage as a legal concept – making a joint union for the purposes of taxation that would be between whoever wants to create that union. Marriage then would be left as a separate union in the eyes of god alone and not in the eyes of the law. Whatever happens, the legal union will be separated from the religious one.
Religion and the law should be separated, especially given our aim to be a multi-cultural and multi-religious society.  
It is to be unfairly preferential to one group of people to integrate one religion with the law above all others.
For – Challenges
Why do we support relationships in the first place – partially mutual support that a long term commitment gives to someone, but also procreation, which is lost by extending it beyond heterosexual couples.
This may be the case if we were creating the law now, but Christianity is inherently connected to the English legal system by virtue of its history and fused past.
Religious basis is changing – lots of Christians believe that the concept of marriage should be extended to fit in one with modern perceptions
Against – Challenges
But this is only as a response to the law changing what the understanding of marriage is.  
Marriage is traditionally a religious concept and its being integrated with the law means that the religious community has lost control of what marriage is.
LNAT Practice Question 2
Should tuition fees be reduced?
Tuition fees should be reduced as high tuition fees are hindering low-income students from considering higher education, resulting in a lack of social mobility and a denial of the right to education based on income-levels.  
Tuition fees have become increasingly unaffordable in recent years, and this has become a huge deterrent for students who are not from well-to-do families from pursuing higher education, even though they may be academically-capable of doing so.  
Tuition fees should be reduced as universities already have the benefit of huge donations and grants being given by alumni and research organisations in order for them to survive and provide quality education, it is unfair to charge students exorbitant tuition fees and create a high barrier to entry based on financial means.  
The argument that tuition fees are needed to sustain a university is weak in this day and age when the bulk of a university's revenue comes from research grants and legacy donations.
For – Challenges  
Tuition fees should not be reduced as tuition fees are needed for universities to remain competitive and hire the best professors and have the best resources for students in order to ensure quality teaching.  
If tuition fees were reduced, even if more students will be enticed to enrol in university as a result, it will mean that all students will end up receiving sub-standard education with the lack of resources and   financial-backing needed.  
Tuition fees should not be reduced as not all universities have the benefit of large grants and legacy donations.  
Only the top-ranked universities and the most prestigious universities will be able to attract sufficient funding and donations from successful alumni and be able to survive even without charging high rates of universities.  
Many other universities will struggle to survive without charging sufficiently high tuition fees, and reducing tuition fees might be counter-intuitive and result in less university places being available.
Tuition fees should not be reduced as there is already the student loan scheme in place which ensures that students only need to start re-paying their loan upon graduation if they earn a certain amount of income.  
This helps to ensure that low-income students will still have easy access to universities, and they will only need to pay off the loans if they manage to secure a job that pays enough for them to repay the loan.  
Tuition fees should not be reduced as too many students are going to university for the sake of it and do not take their degree seriously.  
It is well-known that many students in less rigorous courses and universities only treat university as an extra 3-4 years of socialising and partying.  
Taxpayers should not have to subsidise these students when they are not doing something of value and tuition fees should remain as it is in order to act as a deterrent for students who are not naturally inclined for university education in the first place.
Tuition fees should be reduced as the high level of tuition fees being charged causes many students to be heavily-indebted upon graduation, causing an immense financial burden to them and provides a disincentive for many students to consider university in the first place, even if they qualified for university academically.  
Tuition fees should be reduced as university not only provides academic teaching, it also provides important soft-skills and allows students to figure out what they are good at and what they want to do in life.  
Studies have shown that university education is highly beneficial in terms of a person's success later on in life as well as their earning capacity.  
Hence, we should not deny this opportunity to many students who might otherwise be put off by the high tuition fees.
Want even more practice questions? With the Exams.Ninja Preparation Platform , you'll have access to 50 unique Section B questions to answer, each with a fully worked solution to tweak your method and write the best essay possible!  
So now you've read our guide to Section B, it's time to start writing an LNAT masterpiece! Section B may be the easiest or most difficult part of your whole application, but with the knowledge you now have of how it works, you shouldn't have any problems writing an essay that will impress any examiner who reads it!
LNAT Deductive Reasoning: Deducing Arguments in the LNAT
Lnat preparation: your 6-month lnat preparation timeline, lnat section a: your guide to assumptions in questions, lnat section b: your guide to the second section of the lnat, lnat section a: your guide to the first section of the lnat, lnat results – the definitive guide to your lnat score.
Do you need extra support with your LNAT preparation? Exams.Ninja provides you with all the help you'll need!
The Exams.Ninja LNAT Preparation Platform is an easy and fun way to combine all of your LNAT prep together in one place. You'll get unlimited access to:  
Training Temple – check out fantastic tips and revision notes , along with a selection of tutorials created by experts!
Practice Dojo – Test your LNAT skills with over 350 practice questions from Section A and Section B of the test. Each answer comes with a fully worked solution to guide you when you don't understand.
Exams Arena – Take a realistic mock exam with our LNAT past papers . You'll get an estimated result every time to help you track your progress for the real thing! Best of all, you can retry them as many times as you like !
Sign up today to try the LNAT Preparation Platform for free!

Need any help? Contact us at:  [email protected] .
Exams Ninja 2023. All Rights Reserved. T&C.   Cookie Policy.   Privacy Policy.
AllAboutLaw
What are you looking for? Submit
Speak to an expert Ask about postgrad courses CHAT NOW
SQE: Need to prep? Find out all about the SQE LEARN NOW
Travers Smith Pro Bono National Pro Bono Week 2023 FIND OUT MORE
Feb 09, 2018
Written By Billy Sexton, Editor, AllAboutLaw.co.uk
Sample LNAT questions
So you're flying the nest and leaving home to study law at university. It's the first step on a long road to becoming a lawyer but even after you've sent off that lovely law personal statement and selected your five university choice, you have to sit the LNAT.
Of course, by now you know what the LNAT is and you've been preparing well, but what about practicing for the LNAT and having some sample questions to check out? Don't fear, LNAT student, AllAboutLaw.co.uk is here to provide. (Don't mention it…).
Ever considered studying law online?
There are so many study mode options available to aspiring lawyers now. But which one is right for you? Find out with Arden University's handy decision-making tool.
LNAT multiple choice questions
The first part of the LNAT test is made up of 42 multiple-choice questions lasting 95 minutes. There are three or four questions for 12 argumentative passages that test your reasoning skills.
There's no way to revise as such, as you don't know what the passage will contain, but there are example questions you can try your hand at. Such as this one (which we borrowed from the lovely folks at The Guardian ):
Example LNAT questions
Consider the following argument:
There are numerous mentally ill offenders in our prisons. This is shameful. The only point of punishment is deterrence. But to be deterred one needs to be a rational person, and a rational person is a person who understands the likely consequences of his or her actions. Mentally ill offenders are, by definition, less than fully rational. So they cannot be deterred, and should not be in prison.
1. Which of the following is an unarticulated assumption of the argument?
(a) There are numerous mentally ill offenders in our prisons
(b) Imprisoning the mentally ill is shameful
(c) Imprisonment is a form of punishment
(d) Rational people understand the likely consequences of their actions
(e) Those who cannot be deterred should not be in prison.
2. Which of the following is a flaw in the argument?
(a) It does not tell us anything about the definition of mental illness that it is using
(b) It starts from the assumption that we should be ashamed of our prisons
(c) It suggests that we have to embark on a very troublesome review of the way that imprisonment is used as a punishment
(d) It does not allow for the possibility that some people who were not mentally ill when they offended might become mentally ill in prison
(e) It relies on statistics.
3. Which of the following can we most reliably infer that the author of the argument believes?
(a) People should not be sent to prison except as a last resort
(b) Mentally ill people should be treated in hospital for their illnesses
(c) Offenders who are not mentally ill should always be punished by imprisonment
(d) All offences have consequences
(e) The point of punishment is not rehabilitation.
LNAT stress that there is only one correct answer to these questions and they don't include trick questions. You just have to think critically!
LNAT essay questions
The second part of the LNAT lasts for 40 minutes and is an essay based question. To prepare for this, check out our tips . One sample question, which is actually provided by LNAT themselves, is as follows: 'In Western society, arranged marriages should no longer be tolerated.'
There are a range of arguments you could follow for this, one being the idea that in Western society, the majority of people are liberal and free to choose what they do with their own lives.
The counter-argument would be that western society prides itself on being tolerant of other cultures and traditions, therefore to intervene in such matters would be going against western principles.
More sample question advice and practice tests can be found on LNAT's website .
Advertisement
Can you prepare for the LNAT?
Can you take the LNAT online?
Do I Need to Sit the LNAT?
How do I prepare for LNAT UK?
How long do LNAT results take?
Our partner law schools
As an aspiring solicitor, it's likely that you'll need to study a course with a leading law school in the not-too-distant future. To help you make an informed decision, we'd like to put you in touch with our partner law schools. They can give you all the details you need about course fees, funding options and more.
Select the law schools you'd like to hear from…
Enter email address
I agree with the Privacy Policy of each partner law school I have selected above. I consent for my details to be shared with the selected organisation(s).
Thank you for registering your interest with these selected law schools. They will be in touch with you soon!