Personal Statement Skills: What You MUST Include!
When you write your personal statement, you're frequently told to include 'skills'. But what skills should you include, how should you write about them and why are they important?
The skills to include in your personal statement are the ones which best illustrate your suitability for academic study and your knowledge of your intended subject. You should include skills gained from relevant practical experience and those which are suited to further progression in the subject.
I've explained each of these four skills areas in detail below, so that you can create a compelling, successful and skills-rich personal statement in no time at all…
Evidence Your Suitability with Academic Skills
If you're planning to study at degree level or beyond, the institution you are applying to needs to see evidence of your academic suitability in your personal statement. Yes, you'll predicted grades to support you, but that's not enough. What's key is to evidence your broader academic ability, not just your subject knowledge.
You can click here to read my post on exactly how to make your personal statement outstanding!
Academic abilities break down into three sections, and you need to include examples of each of these in your application:
The logical way to approach these three elements is to combine them into a single point. Each point should show that you have successfully made use of research skills, analysed the relevant data and presented it well, regardless of your subject focus.
You can discover resources that will help you develop your research and analytical skills here , and find out how to strengthen your study skills here .
Take a look at the following extract. It covers all three elements in a concise and compelling way, and it is the kind of approach you need to aim for in your own personal statement:
If you're not sure about the best way to structure your work, or want some extra support with your spelling, punctuation and grammar, then I often steer students towards using Grammarly . It's a free piece of software that can really lift your writing; it's highly intuitive and allows you to phrase content in a concise and compelling way. If you want to find out more about how to make Grammarly work for you, check out this link .
Show the Skills that Prove Your Subject Knowledge
As well as being an appropriately academic candidate, admissions teams will want to see strong evidence of skills related to your subject. They will expect a range of relevant, tangible skills, built up over time and related to both academic and practical study.
They will also want to see evidence that you have acquired skills based on practical experience and engagement with your chosen subject outside of the formal curriculum .
The table below lists the kinds of opportunities that might equip you with the subject-specific skills you should include in your personal statement:
Just like your academic skills, it is important to put these into context using the following formula:
Explain the relevant skill you have, identify how this skill was developed and indicate how it will be of value on the course you are applying for Your Personal Statement Support
Here's an example that follows this formula, so that you can see how you might write it down effectively:
Shine by Including Transferable 'Soft' Skills
For a long time, transferable or 'soft' skills we considered less important in academic applications. You would often hear of students who had been told to 'add a sentence about their hobbies'. This is not the case today, and admissions officers and employers want to be reassured that applicants have the interpersonal and social skills to succeed in a pressurised and often stressful environment.
In a high-IQ job pool, soft skills like discipline drive and empathy mark those who emerge as outstanding. Daniel Goleman
What kinds of transferable skills are universities looking for?
Punctuality and preparedness
Ability to study independently and effectively
Motivation and dedication
Physical stamina and engagement
Teamwork and cooperative skills
Organisation
Pressure management and well-being strategies
Awareness of personal finance
Awareness of multi-form diversity
Effective use of technology (personal and professional)
Community contribution and volunteering
As before, the important thing is to make sure you put these transferable skills into context. Don't write them like the list above but indicate why and how they are of value to you and those around you.
For more powerful personal statement strategies, check out my post here .
Prove you have the Skills to Succeed in the Future
Last of all, your personal statement should indicate that you've got the potential to develop the skills you'll need after you graduate, whether that's in the workplace or in further study.
Common examples include:
By illustrating your existing use of these skills, you are reassuring an employer or course leader that you are not only likely to complete the course, but will be ready to move forwards with strategy and purpose once you graduate.
Good luck with your personal statement, and don't forget to contact me if you'd like some 1-1 support. You've got this! D
Research and content verified by Personal Statement Planet.
David Hallen
I've worked in the Further Education and University Admissions sector for nearly 20 years as a teacher, department head, Head of Sixth Form, UCAS Admissions Advisor, UK Centre Lead and freelance personal statement advisor, editor and writer. And now I'm here for you...
Recent Posts
Postgraduate Personal Statement Example: Environmental Policy
Studying examples of personal statements can be a valuable strategy when applying to a university or college.  That's because personal statement examples can teach you how to write and...
Postgraduate Personal Statement Example: Technology Entrepreneurship & Innovation
Examples of personal statements can be valuable to reference when applying to a university or college course.  That's because personal statement examples can teach you how to write and...
Online Degree Explore Bachelor's & Master's degrees
MasterTrack™ Earn credit towards a Master's degree
University Certificates Advance your career with graduate-level learning
Top Courses
Join for Free
How to Write a Personal Statement
A personal statement can be a key part of your college application, and you can really make yours shine by following a few tips.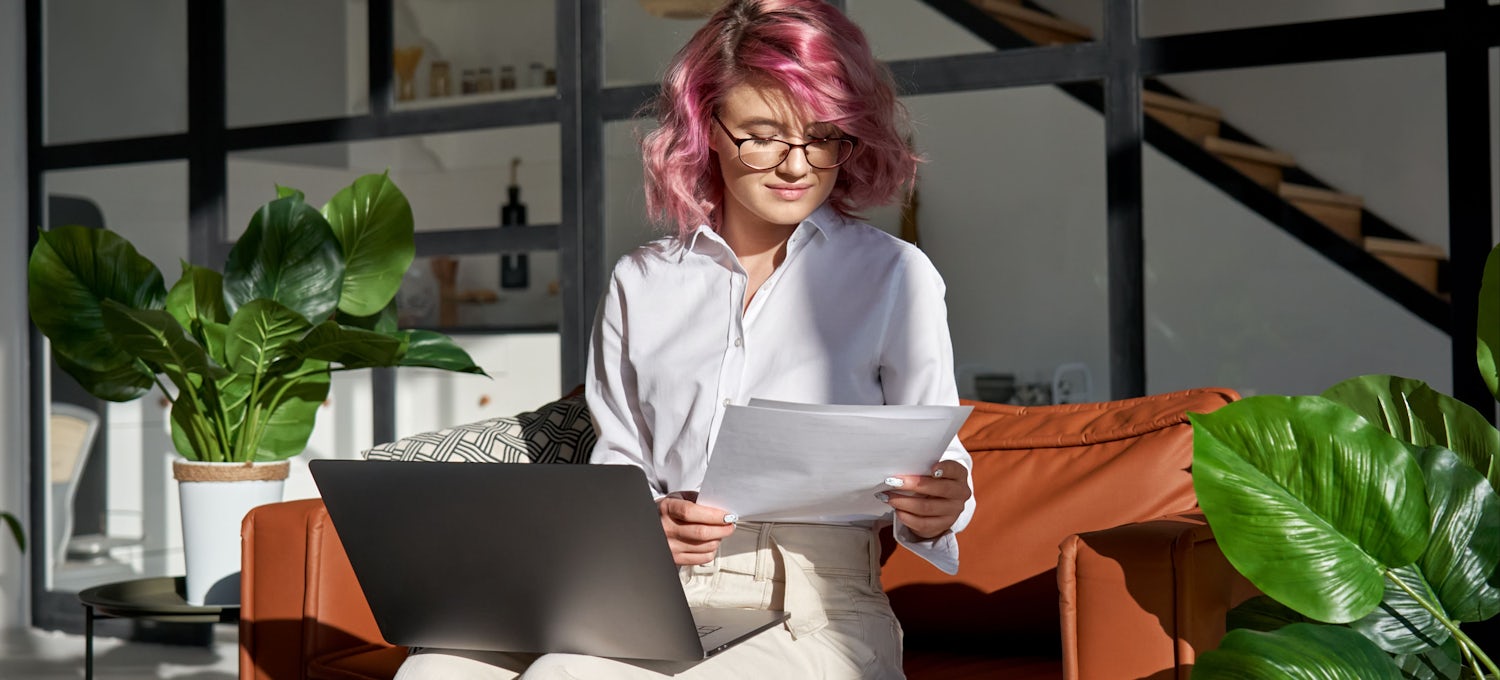 When you're applying to college—either to an undergraduate or graduate program—you may be asked to submit a personal statement. It's an essay that gives you the chance to share more about who you are and why you'd like to attend the university you're applying to.  
The information you provide in your personal statement can help build on your other application materials, like your transcripts and letters of recommendation, and build a more cohesive picture to help the admissions committee understand your goals.
In this article, we'll go over more about personal statements, including why they're important, what to include in one, and tips for strengthening yours.  
What is a personal statement?
A personal statement—sometimes known as a college essay —is a brief written essay you submit along with other materials when you're applying to college or university. Personal statements tend to be most common for undergraduate applications, and they're a great opportunity for an admissions committee to hear your voice directly.
Many colleges and universities in the US, especially those using Common App , provide prompts for you to use. For example, "Reflect on a time when you questioned or challenged a belief or idea" or "Describe a topic, idea, or concept you find so engaging that it makes you lose all track of time" [ 1 ]. If the school you're interested in attending doesn't require prompts, you will likely want to craft a response that touches on your story, your values, and your goals if possible.
In grad school, personal statements are sometimes known as letters of intent , and go into more detail about your academic and professional background, while expressing interest in attending the particular program you're applying to.
Why is a personal statement important?
Personal statements are important for a number of reasons. Whereas other materials you submit in an application can address your academic abilities (like your transcripts) or how you perform as a student (like your letters of recommendation), a personal statement is a chance to do exactly that: get more personal.
Personal statements typically:
Permit you to share things that don't fit on your resume, such as personal stories, motivations, and values
Offer schools a chance to see why you're interested in a particular field of study and what you hope to accomplish after you graduate 
Provide an opportunity for you to talk about past employment, volunteer experiences, or skills you have that complement your studies 
Allow colleges to evaluate your writing skills 
Bring life to a college application package otherwise filled with facts and figures 

Build job-ready skills with a Coursera Plus subscription
Get access to 7,000+ learning programs from world-class universities and companies, including Google, Yale, Salesforce, and more
Try different courses and find your best fit at no additional cost
Earn certificates for learning programs you complete
A subscription price of $59/month, cancel anytime
How to write a personal statement
As we mentioned earlier, you may have to respond to a prompt when drafting your personal statement—or a college or university may invite you to respond however you'd like. In either case, use the steps below to begin building your response.
Create a solid hook .
To capture the attention of an admissions committee member, start your personal statement with a hook that relates to the topic of your essay. A hook tends to be a colorful sentence or two at the very beginning that compels the reader to continue reading.
To create a captivating hook, try one of these methods:
Pose a rhetorical question. 
Provide an interesting statistic. 
Insert a quote from a well-known person.
Challenge the reader with a common misconception. 
Use an anecdote, which is a short story that can be true or imaginary. 
Credibility is crucial when writing a personal statement as part of your college application process. If you choose a statistic, quote, or misconception for your hook, make sure it comes from a reliable source.
Follow a narrative.
The best personal statements typically read like a story: they have a common theme, as well as a beginning, middle, and end. This type of format also helps keep your thoughts organized and improves the flow of your essay.
Common themes to consider for your personal statement include:
Special role models from your past
Life-altering events you've experienced
Unusual challenges you've faced
Accomplishments you're especially proud of
Service to others and why you enjoy it
What you've learned from traveling to a particular place
Unique ways you stand out from other candidates
Be specific.  
Admissions committees read thousands of personal statements every year, which is why being specific on yours is important. Back up your statements with examples or anecdotes.
For instance, avoid vague assertions like, "I'm interested in your school counseling program because I care about children." Instead, point out experiences you've had with children that emphasize how much you care. For instance, you might mention your summer job as a day camp counselor or your volunteer experience mentoring younger children.
Don't forget to include detail and vibrancy to keep your statement interesting. The use of detail shows how your unique voice and experiences can add value to the college or university you're applying to. 
Stay on topic.
It's natural to want to impress the members of the admissions committee that will read your personal statement. The best way to do this is to lead your readers through a cohesive, informative, and descriptive essay.
If you feel you might be going astray, check to make sure each paragraph in the body of your essay supports your introduction. Here are a few more strategies that can help keep you on track:
Know what you want to say and do research if needed. 
Create an outline listing the key points you want to share.
Read your outline aloud to confirm it makes logical sense before proceeding. 
Read your essay aloud while you're writing to confirm you're staying on topic.
Ask a trusted friend or family member to read your essay and make suggestions.
Be true to your own voice
Because of the importance of your personal statement, you could be tempted to be very formal with structure and language. However, it's better to use a more relaxed tone than you would for a classroom writing assignment. 
Remember: admissions committees really want to hear from you . Writing in your own voice will help accomplish this. To ensure your tone isn't too relaxed, write your statement as if you were speaking to an older relative or trusted teacher. This way, you'll come across as respectful, confident, and honest. 
Tips for drafting an effective personal statement
Now that you've learned a little about personal statements and how to craft them, here are a few more tips you can follow to strengthen your essay: 
1. Customize your statement.
You don't have to completely rewrite your personal statement every time you apply to a new college, but you do want to make sure that you tailor it as much as possible. For instance, if you talk about wanting to take a certain class or study a certain subject, make sure you adjust any specifics for each application.
2. Avoid cliches.
Admissions committees are ultimately looking for students who will fit the school, and who the school can help guide toward their larger goals. In that case, cliches can get in the way of a reviewer understanding what it is you want from a college education. Watch out for cliches like "making a difference," "broadening my horizons," or "the best thing that ever happened to me." 
3. Stay focused.
Try to avoid getting off-track or including tangents in your personal statement. Stay focused by writing a first draft and then re-reading what you've written. Does every paragraph flow from one point to the next? Are the ideas you're presenting cohesive?
4. Stick to topics that aren't controversial
It's best not to talk about political beliefs or inappropriate topics in your personal essay. These can be controversial, and ideally you want to share something goals-driven or values-driven with an admissions committee.
Polish your writing skills on Coursera
A stellar personal statement starts with stellar writing skills. Enhance your writing ability with a writing course from a top university, like Good with Words: Writing and Editing from the University of Michigan or Writing a Personal Essay from Wesleyan University. Get started for free to level up your writing.
Article sources
1. Common App. " 2022-2023 Common App Essay Prompts , https://www.commonapp.org/blog/2022-2023-common-app-essay-prompts." Accessed June 9, 2023.
This content has been made available for informational purposes only. Learners are advised to conduct additional research to ensure that courses and other credentials pursued meet their personal, professional, and financial goals.
Develop career skills and credentials to stand out
Build in demand career skills with experts from leading companies and universities
Choose from over 8000 courses, hands-on projects, and certificate programs
Learn on your terms with flexible schedules and on-demand courses
Purdue Online Writing Lab Purdue OWL® College of Liberal Arts
Writing the Personal Statement

Welcome to the Purdue OWL
This page is brought to you by the OWL at Purdue University. When printing this page, you must include the entire legal notice.
Copyright ©1995-2018 by The Writing Lab & The OWL at Purdue and Purdue University. All rights reserved. This material may not be published, reproduced, broadcast, rewritten, or redistributed without permission. Use of this site constitutes acceptance of our terms and conditions of fair use.
This handout provides information about writing personal statements for academic and other positions.
The personal statement, your opportunity to sell yourself in the application process, generally falls into one of two categories:
1. The general, comprehensive personal statement:
This allows you maximum freedom in terms of what you write and is the type of statement often prepared for standard medical or law school application forms.
2. The response to very specific questions:
Often, business and graduate school applications ask specific questions, and your statement should respond specifically to the question being asked. Some business school applications favor multiple essays, typically asking for responses to three or more questions.
Questions to ask yourself before you write:
What's special, unique, distinctive, and/or impressive about you or your life story?
What details of your life (personal or family problems, history, people or events that have shaped you or influenced your goals) might help the committee better understand you or help set you apart from other applicants?
When did you become interested in this field and what have you learned about it (and about yourself) that has further stimulated your interest and reinforced your conviction that you are well suited to this field? What insights have you gained?
How have you learned about this field—through classes, readings, seminars, work or other experiences, or conversations with people already in the field?
If you have worked a lot during your college years, what have you learned (leadership or managerial skills, for example), and how has that work contributed to your growth?
What are your career goals?
Are there any gaps or discrepancies in your academic record that you should explain (great grades but mediocre LSAT or GRE scores, for example, or a distinct upward pattern to your GPA if it was only average in the beginning)?
Have you had to overcome any unusual obstacles or hardships (for example, economic, familial, or physical) in your life?
What personal characteristics (for example, integrity, compassion, and/or persistence) do you possess that would improve your prospects for success in the field or profession? Is there a way to demonstrate or document that you have these characteristics?
What skills (for example, leadership, communicative, analytical) do you possess?
Why might you be a stronger candidate for graduate school—and more successful and effective in the profession or field than other applicants?
What are the most compelling reasons you can give for the admissions committee to be interested in you?
General advice
Answer the questions that are asked
If you are applying to several schools, you may find questions in each application that are somewhat similar.
Don't be tempted to use the same statement for all applications. It is important to answer each question being asked, and if slightly different answers are needed, you should write separate statements. In every case, be sure your answer fits the question being asked.
Tell a story
Think in terms of showing or demonstrating through concrete experience. One of the worst things you can do is to bore the admissions committee. If your statement is fresh, lively, and different, you'll be putting yourself ahead of the pack. If you distinguish yourself through your story, you will make yourself memorable.
Be specific
Don't, for example, state that you would make an excellent doctor unless you can back it up with specific reasons. Your desire to become a lawyer, engineer, or whatever should be logical, the result of specific experience that is described in your statement. Your application should emerge as the logical conclusion to your story.
Find an angle
If you're like most people, your life story lacks drama, so figuring out a way to make it interesting becomes the big challenge. Finding an angle or a "hook" is vital.
Concentrate on your opening paragraph
The lead or opening paragraph is generally the most important. It is here that you grab the reader's attention or lose it. This paragraph becomes the framework for the rest of the statement.
Tell what you know
The middle section of your essay might detail your interest and experience in your particular field, as well as some of your knowledge of the field. Too many people graduate with little or no knowledge of the nuts and bolts of the profession or field they hope to enter. Be as specific as you can in relating what you know about the field and use the language professionals use in conveying this information. Refer to experiences (work, research, etc.), classes, conversations with people in the field, books you've read, seminars you've attended, or any other source of specific information about the career you want and why you're suited to it. Since you will have to select what you include in your statement, the choices you make are often an indication of your judgment.
Don't include some subjects
There are certain things best left out of personal statements. For example, references to experiences or accomplishments in high school or earlier are generally not a good idea. Don't mention potentially controversial subjects (for example, controversial religious or political issues).
Do some research, if needed
If a school wants to know why you're applying to it rather than another school, do some research to find out what sets your choice apart from other universities or programs. If the school setting would provide an important geographical or cultural change for you, this might be a factor to mention.
Write well and correctly
Be meticulous. Type and proofread your essay very carefully. Many admissions officers say that good written skills and command of correct use of language are important to them as they read these statements. Express yourself clearly and concisely. Adhere to stated word limits.
Avoid clichés
A medical school applicant who writes that he is good at science and wants to help other people is not exactly expressing an original thought. Stay away from often-repeated or tired statements.
For more information on writing a personal statement, see the personal statement vidcast .
Have a language expert improve your writing
Run a free plagiarism check in 10 minutes, generate accurate citations for free.
Knowledge Base
Applying to graduate school
How to Write Your Personal Statement | Strategies & Examples
How to Write Your Personal Statement | Strategies & Examples
Published on February 12, 2019 by Shona McCombes . Revised on July 3, 2023.
A personal statement is a short essay of around 500–1,000 words, in which you tell a compelling story about who you are, what drives you, and why you're applying.
To write a successful personal statement for a graduate school application , don't just summarize your experience; instead, craft a focused narrative in your own voice. Aim to demonstrate three things:
Your personality: what are your interests, values, and motivations?
Your talents: what can you bring to the program?
Your goals: what do you hope the program will do for you?
This article guides you through some winning strategies to build a strong, well-structured personal statement for a master's or PhD application. You can download the full examples below.
Urban Planning Psychology History
Table of contents
Getting started with your personal statement, the introduction: start with an attention-grabbing opening, the main body: craft your narrative, the conclusion: look ahead, revising, editing, and proofreading your personal statement, frequently asked questions, other interesting articles.
Before you start writing, the first step is to understand exactly what's expected of you. If the application gives you a question or prompt for your personal statement, the most important thing is to respond to it directly.
For example, you might be asked to focus on the development of your personal identity; challenges you have faced in your life; or your career motivations. This will shape your focus and emphasis—but you still need to find your own unique approach to answering it.
There's no universal template for a personal statement; it's your chance to be creative and let your own voice shine through. But there are strategies you can use to build a compelling, well-structured story.
The first paragraph of your personal statement should set the tone and lead smoothly into the story you want to tell.
Strategy 1: Open with a concrete scene
An effective way to catch the reader's attention is to set up a scene that illustrates something about your character and interests. If you're stuck, try thinking about:
A personal experience that changed your perspective
A story from your family's history
A memorable teacher or learning experience
An unusual or unexpected encounter
To write an effective scene, try to go beyond straightforward description; start with an intriguing sentence that pulls the reader in, and give concrete details to create a convincing atmosphere.
Strategy 2: Open with your motivations
To emphasize your enthusiasm and commitment, you can start by explaining your interest in the subject you want to study or the career path you want to follow.
Just stating that it interests you isn't enough: first, you need to figure out why you're interested in this field:
Is it a longstanding passion or a recent discovery?
Does it come naturally or have you had to work hard at it?
How does it fit into the rest of your life?
What do you think it contributes to society?
Tips for the introduction
Don't start on a cliche: avoid phrases like "Ever since I was a child…" or "For as long as I can remember…"
Do save the introduction for last. If you're struggling to come up with a strong opening, leave it aside, and note down any interesting ideas that occur to you as you write the rest of the personal statement.
Once you've set up the main themes of your personal statement, you'll delve into more detail about your experiences and motivations.
To structure the body of your personal statement, there are various strategies you can use.
Strategy 1: Describe your development over time
One of the simplest strategies is to give a chronological overview of key experiences that have led you to apply for graduate school.
What first sparked your interest in the field?
Which classes, assignments, classmates, internships, or other activities helped you develop your knowledge and skills?
Where do you want to go next? How does this program fit into your future plans?
Don't try to include absolutely everything you've done—pick out highlights that are relevant to your application. Aim to craft a compelling narrative that shows how you've changed and actively developed yourself.
My interest in psychology was first sparked early in my high school career. Though somewhat scientifically inclined, I found that what interested me most was not the equations we learned about in physics and chemistry, but the motivations and perceptions of my fellow students, and the subtle social dynamics that I observed inside and outside the classroom. I wanted to learn how our identities, beliefs, and behaviours are shaped through our interactions with others, so I decided to major in Social Psychology. My undergraduate studies deepened my understanding of, and fascination with, the interplay between an individual mind and its social context.During my studies, I acquired a solid foundation of knowledge about concepts like social influence and group dynamics, but I also took classes on various topics not strictly related to my major. I was particularly interested in how other fields intersect with psychology—the classes I took on media studies, biology, and literature all enhanced my understanding of psychological concepts by providing different lenses through which to look at the issues involved.
Strategy 2: Own your challenges and obstacles
If your path to graduate school hasn't been easy or straightforward, you can turn this into a strength, and structure your personal statement as a story of overcoming obstacles.
Is your social, cultural or economic background underrepresented in the field? Show how your experiences will contribute a unique perspective.
Do you have gaps in your resume or lower-than-ideal grades? Explain the challenges you faced and how you dealt with them.
Don't focus too heavily on negatives, but use them to highlight your positive qualities. Resilience, resourcefulness and perseverance make you a promising graduate school candidate.
Growing up working class, urban decay becomes depressingly familiar. The sight of a row of abandoned houses does not surprise me, but it continues to bother me. Since high school, I have been determined to pursue a career in urban planning. While people of my background experience the consequences of urban planning decisions first-hand, we are underrepresented in the field itself. Ironically, given my motivation, my economic background has made my studies challenging. I was fortunate enough to be awarded a scholarship for my undergraduate studies, but after graduation I took jobs in unrelated fields to help support my parents. In the three years since, I have not lost my ambition. Now I am keen to resume my studies, and I believe I can bring an invaluable perspective to the table: that of the people most impacted by the decisions of urban planners.
Strategy 3: Demonstrate your knowledge of the field
Especially if you're applying for a PhD or another research-focused program, it's a good idea to show your familiarity with the subject and the department. Your personal statement can focus on the area you want to specialize in and reflect on why it matters to you.
Reflect on the topics or themes that you've focused on in your studies. What draws you to them?
Discuss any academic achievements, influential teachers, or other highlights of your education.
Talk about the questions you'd like to explore in your research and why you think they're important.
The personal statement isn't a research proposal , so don't go overboard on detail—but it's a great opportunity to show your enthusiasm for the field and your capacity for original thinking.
In applying for this research program, my intention is to build on the multidisciplinary approach I have taken in my studies so far, combining knowledge from disparate fields of study to better understand psychological concepts and issues. The Media Psychology program stands out to me as the perfect environment for this kind of research, given its researchers' openness to collaboration across diverse fields. I am impressed by the department's innovative interdisciplinary projects that focus on the shifting landscape of media and technology, and I hope that my own work can follow a similarly trailblazing approach. More specifically, I want to develop my understanding of the intersection of psychology and media studies, and explore how media psychology theories and methods might be applied to neurodivergent minds. I am interested not only in media psychology but also in psychological disorders, and how the two interact. This is something I touched on during my undergraduate studies and that I'm excited to delve into further.
Strategy 4: Discuss your professional ambitions
Especially if you're applying for a more professionally-oriented program (such as an MBA), it's a good idea to focus on concrete goals and how the program will help you achieve them.
If your career is just getting started, show how your character is suited to the field, and explain how graduate school will help you develop your talents.
If you have already worked in the profession, show what you've achieved so far, and explain how the program will allow you to take the next step.
If you are planning a career change, explain what has driven this decision and how your existing experience will help you succeed.
Don't just state the position you want to achieve. You should demonstrate that you've put plenty of thought into your career plans and show why you're well-suited to this profession.
One thing that fascinated me about the field during my undergraduate studies was the sheer number of different elements whose interactions constitute a person's experience of an urban environment. Any number of factors could transform the scene I described at the beginning: What if there were no bus route? Better community outreach in the neighborhood? Worse law enforcement? More or fewer jobs available in the area? Some of these factors are out of the hands of an urban planner, but without taking them all into consideration, the planner has an incomplete picture of their task. Through further study I hope to develop my understanding of how these disparate elements combine and interact to create the urban environment. I am interested in the social, psychological and political effects our surroundings have on our lives. My studies will allow me to work on projects directly affecting the kinds of working-class urban communities I know well. I believe I can bring my own experiences, as well as my education, to bear upon the problem of improving infrastructure and quality of life in these communities.
Tips for the main body
Don't rehash your resume by trying to summarize everything you've done so far; the personal statement isn't about listing your academic or professional experience, but about reflecting, evaluating, and relating it to broader themes.
Do make your statements into stories: Instead of saying you're hard-working and self-motivated, write about your internship where you took the initiative to start a new project. Instead of saying you've always loved reading, reflect on a novel or poem that changed your perspective.
Your conclusion should bring the focus back to the program and what you hope to get out of it, whether that's developing practical skills, exploring intellectual questions, or both.
Emphasize the fit with your specific interests, showing why this program would be the best way to achieve your aims.
Strategy 1: What do you want to know?
If you're applying for a more academic or research-focused program, end on a note of curiosity: what do you hope to learn, and why do you think this is the best place to learn it?
If there are specific classes or faculty members that you're excited to learn from, this is the place to express your enthusiasm.
Strategy 2: What do you want to do?
If you're applying for a program that focuses more on professional training, your conclusion can look to your career aspirations: what role do you want to play in society, and why is this program the best choice to help you get there?
Tips for the conclusion
Don't summarize what you've already said. You have limited space in a personal statement, so use it wisely!
Do think bigger than yourself: try to express how your individual aspirations relate to your local community, your academic field, or society more broadly. It's not just about what you'll get out of graduate school, but about what you'll be able to give back.
You'll be expected to do a lot of writing in graduate school, so make a good first impression: leave yourself plenty of time to revise and polish the text.
Your style doesn't have to be as formal as other kinds of academic writing, but it should be clear, direct and coherent. Make sure that each paragraph flows smoothly from the last, using topic sentences and transitions to create clear connections between each part.
Don't be afraid to rewrite and restructure as much as necessary. Since you have a lot of freedom in the structure of a personal statement, you can experiment and move information around to see what works best.
Finally, it's essential to carefully proofread your personal statement and fix any language errors. Before you submit your application, consider investing in professional personal statement editing . For $150, you have the peace of mind that your personal statement is grammatically correct, strong in term of your arguments, and free of awkward mistakes.
A statement of purpose is usually more formal, focusing on your academic or professional goals. It shouldn't include anything that isn't directly relevant to the application.
A personal statement can often be more creative. It might tell a story that isn't directly related to the application, but that shows something about your personality, values, and motivations.
However, both types of document have the same overall goal: to demonstrate your potential as a graduate student and s how why you're a great match for the program.
The typical length of a personal statement for graduate school applications is between 500 and 1,000 words.
Different programs have different requirements, so always check if there's a minimum or maximum length and stick to the guidelines. If there is no recommended word count, aim for no more than 1-2 pages.
If you're applying to multiple graduate school programs, you should tailor your personal statement to each application.
Some applications provide a prompt or question. In this case, you might have to write a new personal statement from scratch: the most important task is to respond to what you have been asked.
If there's no prompt or guidelines, you can re-use the same idea for your personal statement – but change the details wherever relevant, making sure to emphasize why you're applying to this specific program.
If the application also includes other essays, such as a statement of purpose , you might have to revise your personal statement to avoid repeating the same information.
If you want to know more about college essays , academic writing , and AI tools , make sure to check out some of our other language articles with explanations, examples, and quizzes.
College essays
College essay examples
College essay format
College essay style
College essay length
Diversity essays
Scholarship essays
Academic writing
Writing process
Avoiding repetition
Literature review
Conceptual framework
Dissertation outline
Thesis acknowledgements
Burned or burnt
Canceled or cancelled
Dreamt or dreamed
Gray or grey
Theater vs theatre
Cite this Scribbr article
If you want to cite this source, you can copy and paste the citation or click the "Cite this Scribbr article" button to automatically add the citation to our free Citation Generator.
McCombes, S. (2023, July 03). How to Write Your Personal Statement | Strategies & Examples. Scribbr. Retrieved November 6, 2023, from https://www.scribbr.com/graduate-school/personal-statement/
Is this article helpful?
Shona McCombes
Other students also liked, how to write a graduate school resume | template & example, how (and who) to ask for a letter of recommendation, master's vs phd | a complete guide to the differences.
How to Write a Personal Statement
Search SkillsYouNeed:
Writing Skills:
A - Z List of Writing Skills
The Essentials of Writing
Common Mistakes in Writing
Introduction to Grammar
Improving Your Grammar
Active and Passive Voice
Punctuation
Clarity in Writing
Writing Concisely
Coherence in Writing
Gender Neutral Language
Figurative Language
When to Use Capital Letters
Using Plain English
Writing in UK and US English
Understanding (and Avoiding) Clichés
The Importance of Structure
Know Your Audience
Know Your Medium
Formal and Informal Writing Styles
Note-Taking from Reading
Note-Taking for Verbal Exchanges
Creative Writing
Top Tips for Writing Fiction
Writer's Voice
Writing for Children
Writing for Pleasure
Writing for the Internet
Journalistic Writing
Technical Writing
Academic Writing
Editing and Proofreading
Writing Specific Documents
Writing a CV or Résumé
Writing a Covering Letter
Writing a Personal Statement
Writing Reviews
Using LinkedIn Effectively
Business Writing
Study Skills
Writing Your Dissertation or Thesis
Subscribe to our FREE newsletter and start improving your life in just 5 minutes a day.
You'll get our 5 free 'One Minute Life Skills' and our weekly newsletter.
We'll never share your email address and you can unsubscribe at any time.
Many applications for jobs, college, school or university places, require candidates to submit a personal statement.
For some people, this may be the first time that they have ever had to write anything like this, and it can feel like a daunting prospect.
What should you include? What should you not include? And how do you promote yourself without seeming to boast about your achievements?
This page will help you to navigate these potential pitfalls, and create a personal statement to stand out for all the right reasons.
The Purpose of a Personal Statement
A personal statement has one simple purpose: to promote you.
In other words, it should be designed to make your application stand out for all the right reasons. When they read it, the recipient should be saying:
"Wow! We really want this one to come here!"
You do, however, need to be careful not to exaggerate, as this will quickly become clear at interview, and you will not get the job or place that you want.
Before You Start
Check the requirements carefully
There are likely to be some constraints set on your personal statement. For example, you may be asked to keep what you say within a certain number of words or characters, or cover certain issues. Check these requirements carefully both before you start, and when you think you have finished, and make sure that what you do is consistent with them.
Think about what you want to include
Make a list of the things that you really want the person receiving your personal statement to know about you.
You might, for example, want them to know why you want to attend this college, or study this course, or you might want them to know that you have recently been involved in an activity that has really helped you decide what you want to do with your life. List these things, and then check back when you have finished to make sure that you have included them.
You can add to this list as you go if you think of other things that should be included.
What to include in your Personal Statement
There are no hard and fast rules about what exactly you should include, or indeed, exclude.
It will depend on you, and what you are trying to demonstrate in your personal statement.
However, there are some simple rules that you should follow to decide what to include.
1. Show that you know what you are talking about
When you write a covering letter for a job application , you need to show that you understand the nature of the job. When you write a personal statement, you also need to show that you understand what you are applying for .
If it is a university course, demonstrate that you know about the course or subject, and what studying it will involve. If it is a sixth form, show that you are interested in your potential subjects, and the college or school. If a job, show that you understand something about what you will have to do each day, and that you have knowledge of the company or organisation.
2. Say why you want to study the course or do the job.
You may think this is obvious, but the reader does not know. It is worth explaining what makes you interested in the subject or job. You might, for example, say how you first came across the subject, and what interested you, then what you have done to explore it further.
3. Focus on what makes you unique and suitable, and include evidence
The purpose of a personal statement is to make you stand out from the crowd, for all the right reasons. It therefore needs to focus on what makes you unique, and why the employer/school/college/university should select you over and above all the other candidates.
Your personal statement should, therefore, explain what skills you have, and also why they are relevant to the course or job. Always include evidence to back up your assertions about your skills and, wherever possible, use independent witnesses. For example, instead of saying:
'I have really good communication skills'
You should be saying:
'I have really good communication skills, honed by a year spent as secretary to the Sixth Form committee and running an events group. Teachers commented that the notes of meetings and messages to others were particularly clear'.
You can include information from all areas of your life: work, home, school, extra studies, and so on, but do make sure it is part of explaining how you are suitable.
4. Make sure that everything you include is relevant
Focus on what you really need to get across, and make sure that is fully covered. Check that everything that you have said is relevant to the task in hand. This may well mean cutting down some of the explanations of what you were doing when you developed that particular skill, but that is better than excluding details of another relevant skill.
Deciding on the Structure of Your Personal Statement
You may be given guidelines on structure. If so, follow them.
If not, it is a good idea to decide on a structure before you start, and stick to it. Rather like an essay, a good broad outline is something like:
An opening paragraph to explain why you want to attend that school/college/university, and why you want to study that course, or why you think you would be perfect for the job.
A middle section , which provides all the evidence to back up your opening paragraph, broken down into some sensible order.
A conclusion , which sums up your statement, and reminds the reader of your perfect fit for the course or job.
Some style rules to follow
Avoid clichés and jargon
A cliché is a word or phrase that is overused in writing. For a personal statement, it might include comments like:
"I have always wanted to be a lawyer"
"I just want to help people, and that's why I want to study medicine"
Instead, try to use your own words. Read them out loud, and make sure that you don't sound like a character in a bad soap opera. There is more about this on our page: Clichés to Avoid .
Draft, draft, and draft again
You will not get it right first time, or possibly even the second. Keep drafting and tweaking until you are sure it is as clear as possible, and says everything that you need. Be prepared to have at least two or three drafts before you are satisfied, and make sure you leave enough time for this before your deadline.
Use plain English and keep it simple
Plain English is always better than using complicated language. Keep it simple, and keep your sentences short. As a rule of thumb, sentences should not be much longer than one line. It is also a good idea to avoid sub-clauses, as these can over-complicate your text.
Reduce, reduce and reduce some more, until you are absolutely certain that you have used no more words than necessary, and the simplest words possible.
If you are not sure about this, have a look at our page on Plain English .
Reading something out loud is a very good way to make sure it is easy to read. If you find you are getting lost in your own sentences, you will need to shorten them, and make them simpler.
When you have finished…
Read it over carefully for any errors or inconsistencies
When you think you have finished, read your personal statement over carefully, and check for spelling and grammatical errors. The spelling and grammar checks in word processing packages are not fully reliable, but they will be a good starting point.
Ask someone else to check it over for you
It is a good idea to ask someone else to read your personal statement over for you as they may spot errors that you have missed, and also bits that are not as clear as they could be.
Check that you have included everything that was on your initial list of ideas
Go back to your initial list of ideas, and make sure that you have included everything.
And finally…
…remember that every personal statement is unique.
It is no good copying someone else's, or using the same one for several different applications. Of course you will be able to reuse elements of previous versions, especially if you are, for example, applying to several different schools at the same time, or for several jobs. But it needs to be tailored: specific to both you and the situation.
Continue to: Graduate Employability Skills Writing a CV or Resume
See also: Personal Empowerment How to Write a Report 6 Great Skills to Demonstrate in Your University Application
Explore Jobs
Jobs Near Me
Remote Jobs
Full Time Jobs
Part Time Jobs
Entry Level Jobs
Work From Home Jobs
Find Specific Jobs
$15 Per Hour Jobs
$20 Per Hour Jobs
Hiring Immediately Jobs
High School Jobs
H1b Visa Jobs
Explore Careers
Business And Financial
Architecture And Engineering
Computer And Mathematical
Explore Professions
What They Do
Certifications
Demographics
Best Companies
Explore Companies
CEO And Executies
Resume Builder
Career Advice
Explore Majors
Questions And Answers
Interview Questions
How To Write A Personal Statement (With Examples)
Best Resume Writing Services
Things To Avoid On A Resume
Resume Paper To Use
What To Include In A Resume
How To Write A Bio
How To Write A Personal Statement
Lied on Your Resume?
Avoid Age Discrimination
Words and Phrases You Shouldn't Include in Your Resume
How Many Skills Should You List On A Resume
Send A Resume As A Pdf
Resume Critique
Make A Resume Stand Out
Resume Spelling
Resume Past Or Present Tense
How To List Projects On A resume
Best Resume Action Words
How To Quantify Your Resume
Resume Bullet Points
Are Resume Writers Worth It
How Many Jobs To List On Resume
Whether you want to apply to colleges, graduate programs, or competitive jobs, writing a persuasive personal statement will give you a leg up over the other applicants. A personal statement gives you a chance to express your qualifications, motivations, and long-term objectives in a way that gets hiring managers and admissions boards excited to meet you.
No matter why you're writing a personal statement, we're here to help you stand out from the crowd.
Key Takeaways:
To write a personal statement, first brainstorm, then narrow down your ideas, and start with an intro that leads into your qualifications.
Make sure to proofread your personal statement before submitting.
Personal statements describe your interests, skills, and goals, with a particular focus on your passion.
Personal statements are typically found in academia, however some professional organizations may also request one.
What Is a Personal Statement?
How to write a personal statement, tips for writing a strong personal statement, questions to ask yourself when writing a personal statement, when do i need a personal statement, academic personal statement examples, professional personal statement example, personal statement faq.
Sign Up For More Advice and Jobs
A personal statement is a written work that describes your skills, areas of interest, accomplishments, and goals. It is typically included with a college or scholarship application, and sometimes used as part of job applications as well.
Personal statements are a chance for you to show an admissions board or a hiring committee what makes you special outside of your resume . Think of it as an in-depth cover letter where you get to detail not only your skills, but why you're so passionate about the subject.
Short of an interview, it's the best way to show your personality in a way that (hopefully) convinces someone to hire or admit you.
When you're ready to write your statement, there are a few ways you can approach it. We're going to go over a seven-step process so you can keep your thoughts organized and work through a process. Feel free to switch up the method, so it works for you.
Understand the prompt. Before you put pen to paper, make sure you understand the prompt and what is being asked of you. If there's a specific set of questions you need to respond to, make sure you frame your thinking that way instead of just choosing a topic.
Brainstorm. Think of some ideas and an outline before you start writing. Consider how you can answer the prompt you're given and what unique experiences you can bring to the table. The more options you have, the better off you'll be.
Narrow it down. An excellent way to pick your final approach to draft a statement would be to jot down a few sentences for each idea you had. This helps you tell what topic is easiest to write about or what you feel most confident. No matter how you narrow down your ideas, you need to settle on the strongest one to convey your qualifications.
Start with an intro. Once you're ready to write, you'll want to write your opening paragraph first. This is a chance for you to introduce yourself and let people know who you are. Try to keep this paragraph short since it's just an intro, and you'll have more space to get into your qualifications in the next paragraph.
Write about your qualifications. When you write about your skills, make sure you align them with the job description or the program's goals or university.
You can expand this section to a few paragraphs (if word count allows) and be sure to cover your achievements, qualifications, skills, talents, goals, and what you can bring to the program or organization.
One to three body paragraphs should suffice, with scholarship and graduate school personal statements being the longest of the bunch, and job personal statements being the shortest.
Sum up your argument. Your statement is a persuasive argument for why the committee should pick you. It should be a compelling summary of your qualifications, and it should show that you have a clear desire to work for the company.
Proofread. Look for any spelling or grammar errors and check to make sure your writing is clear and concise. Cut out anything that doesn't fit or help paint a good picture of what kind of student or employee you are. You might want to show your draft to a few people to ensure everything sounds right.
No matter what approach you take to writing your statement, a few things hold. We'll give you some tips to make your statement stand out from the rest.
Write to your audience. Chances are you have a good idea of who will be reading your application and personal statement, so try to gear your writing toward them. Think of what will persuade or impress them and incorporate that into your writing.
Stay truthful. It might be tempting to exaggerate the truth or smudge a little bit, but make sure you stay truthful. If you claim to have skills or experience that you don't have and land the job, it might be pretty easy to tell that your writing doesn't exactly align with your experience.
Tell a story. If you can, try to weave your narrative into a story. Not only will it be more engaging for your reader, but it will also show if you can use your skill to create a story. It doesn't need to be elaborate, but tying everything together into a narrative will impress your readers.
Use your voice. To make your statement more personal and unique, you should write in your voice. Don't try to copy examples of statements you find or let your editor drown out what makes you unique. Make sure you keep your personality and qualifications front and center since it's a personal statement.
Get specific. Instead of generally talking about skills you have, find ways to show your reader when you used those skills. Being specific and giving examples will make your argument more compelling and show your reader that you're a master.
Use simple language. Since personal statements are so short, it's not the time for long and complex sentences. Keep it concise and easy to read. You don't want to risk confusing your reader since committees usually have a few minutes to consider your candidacy, and you don't want to lose their attention.
Sometimes, especially during the brainstorm process, it can help to ask yourself questions to get your mind focused. These questions can help realize what you want to write in your personal statement.
Some questions you can ask yourself include:
"Why am I interested in this application? What about it makes me want to apply?"
"What are my strengths and weaknesses?"
"What type of work gets me excited and deeply engaged?"
"What is my life story and how does it relate to this application?"
"Where do I want to go?"
"Who do I want to be?"
"What have I learned from my past?"
"How can I explain my past experiences?"
"How would my friends and family describe me to a stranger?"
"What obstacles have I overcome and how does it make me who I am today?"
Asking yourself questions like these will open up your mind to new ideas on how to write your personal statement.
You may need to write a personal statement for a university, scholarship, or job application.
University application. When you're writing a personal statement for a school application, you'll usually have a few paragraphs to get your point across. These prompts tend to be more open-ended and give you a chance to explain why you want to attend that school, how you align with their program, and why you are an excellent fit for the school's culture.
A personal statement for a graduate program needs to be much sharper and more focused. At this point in your education, you're expected to know precisely where you'd like to turn your academic focus and be able to communicate that efficiently.
Scholarship application. When you need to write a personal statement for a grant or scholarship application, you want to make sure you align your values and purpose with the providers. These can be tricky to write, but they're like a careful balance between personal statements for school and work.
Job application. For work-related personal statements, you'll want to focus on your skills and qualifications more than your personality. Employers are more concerned with how you can meet their skill requirements. Professional personal statements tend to be shorter, so there's less space to talk about anything but your qualifications.
Here are two examples of shorts personal statement for graduate program applications:
From the moment I stepped into the lab, smelled the clean scent of fresh lab coats, and saw the beakers glistening under the light, I felt an excitement to learn that hasn't left me since. Each time I enter the lab, I feel the same flutter of my heart and a sense of purpose. I want to continue to chase this feeling while contributing to a broader scientific knowledge catalog, which I know the Graduate Biology Program at City University will allow me to do. I want to continue the research I started in college on communicable diseases while gaining a critical education. City University's program emphasizes in-class and hands-on learning, a perfect combination for my learning style.
As a graduate of State University with a B.S. in Biology, I have the foundation to build my knowledge and experience. While at State University, I worked in a lab researching the efficacy of a new flu vaccine. There, I managed other student researchers, worked as a liaison between the professor running the lab and students and managed the data reports. I am ready to bring my extensive experience to City University classrooms while learning from my peers. I am eager to begin the coursework at City University, and I believe I am uniquely prepared to contribute to the campus culture and research efforts. I look forward to stepping into City University's lab in the fall and feeling the familiar excitement that drives me to pursue a graduate program and learn more about public health.
If you need to write a professional personal statement, here's a sample you can model yours after:
As a recent graduate of State University with a B.A. in Communications, I am prepared to take what I have learned in the classroom and bring my work ethic and go-getter attitude to ABC Company. I believe that I have the skills and experience to excel as a Marketing Coordinator from my first day. My classes in Digital Communication, Social Media Marketing, and Business Management and my work as Outreach Chair of the university newspaper have prepared me to take on responsibilities as I learn more about the field. I also believe that my dedication to animal welfare aligns with the ABC Company's goal of finding loving homes for all of their foster pets and makes me especially interested in this position.
What do I write in a personal statement?
A personal statement should include an introduction, your relevant skills/experiences, and your goals. You want to keep your personal statement relevant for the program or job in question. Make sure to show your passion and indicate what you'd like to do with the degree or opportunity.
How do you start off a personal statement?
Start your personal statement by introducing yourself. Give a brief snapshot of your background that also describes why you're passionate about this field or area of study in particular. Another powerful way to start off a personal statement is with a significant accomplishment that immediately speaks to your relevant skill set and experience.
What exactly is a personal statement?
A personal statement is a brief statement that sums up your qualifications. A personal statement is a brief written document that university admissions boards, scholarship programs, and sometimes hiring managers require from applicants. A personal statement's purpose is to show the reader that you are qualified, fully invested in the aims of the program, and have plans for what you would do if granted the opportunity.
How do you write a 500-word personal statement?
To write a 500-word personal statement, start by writing without worrying about the word count. If your personal statement is too long, look for sentences that include skills, experiences, or qualifications that aren't strictly related to the requirements or aims of the program/job you're applying for and remove them.
If your personal statement is too short, go back to the program, scholarship, or job description. Make note of the preferred experiences and required skills. For example, if you've included a skill in your personal statement without experience to back it up, consider adding a brief story that shows you putting that skill into action.
How useful was this post?
Click on a star to rate it!
Average rating / 5. Vote count:
No votes so far! Be the first to rate this post.
Amanda is a writer with experience in various industries, including travel, real estate, and career advice. After taking on internships and entry-level jobs, she is familiar with the job search process and landing that crucial first job. Included in her experience is work at an employer/intern matching startup where she marketed an intern database to employers and supported college interns looking for work experience.
Recent Job Searches
Registered Nurse Jobs Resume Location
Truck Driver Jobs Resume Location
Call Center Representative Jobs Resume Location
Customer Service Representative Jobs Resume
Delivery Driver Jobs Resume Location
Warehouse Worker Jobs Resume Location
Account Executive Jobs Resume Location
Sales Associate Jobs Resume Location
Licensed Practical Nurse Jobs Resume Location
Company Driver Jobs Resume
Related posts
9 Things To Remove from Your Resume ASAP
What To Include In A Resume (With Examples)
How To Write A College Application Resume (With Examples)
GA4 tracking code
CARAT (Opportunities Database)
URAF Application Instructions
URAF Calendar
Writing Application Essays and Personal Statements
Some applications ask that you write an essay that draws on more personal reflections. These essays, sometimes called Personal Statements, are an opportunity to show the selection committee who you are as a person: your story, your values, your interests, and why you—and not your peer with a similar resume—are a perfect fit for this opportunity. These narrative essays allow you to really illustrate the person behind the resume, showcasing not only what you think but how you think.
Before you start writing, it's helpful to really consider the goals of your personal statement:
To learn more about you as a person: What would you like the selection committee to know about you that can't be covered by other application materials (e.g. resume, transcript, letters of recommendation)? What have been the important moments/influences throughout your journey that have led to where (and who!) you are?
To learn how you think about the unsolved problems in your field of study/interest: What experiences demonstrate how you've been taught to think and how you tackle challenges?
To assess whether you fit with the personal qualities sought by the selection committee:  How can you show that you are thoughtful and mature with a good sense of self; that you embody the character, qualities, and experience to be personally ready to thrive in this experience (graduate school and otherwise)? Whatever opportunity you are seeking—going to graduate school, spending the year abroad, conducting public service—is going to be challenging intellectually, emotionally, and financially. This is your opportunity to show that you have the energy and perseverance to succeed.
In general, your job through your personal statement is to show, don't tell the committee about your journey. If you choose to retell specific anecdotes from your life, focus on one or two relavant, formative experiences—academic, professional, extracurricular—that are emblematic of your development. The essay is where you should showcase the depth of your maturity, not the breadth—that's the resume's job!
Determining the theme of an essay
The personal statement is usually framed with an overarching theme. But how do you come up with a theme that is unique to you? Here are some questions to get you started:
Question your individuality:  What distinguishes you from your peers? What challenges have you overcome? What was one instance in your life where your values were called  into question?
Question your field of study:  What first interested you about your field of study? How has your interest in the field changed and developed? How has this discipline shaped you? What are you most passionate about relative to your field?
Question your non-academic experiences:  Why did you choose the internships, clubs, or activites you did? And what does that suggest about what you value?
Once you have done some reflection, you may notice a theme emerging (justice? innovation? creativity?)—great! Be careful to think beyond your first idea, too, though. Sometimes, the third or fourth theme to come to your mind is the one that will be most compelling to center your essay around.
Writing style
Certainly, your personal statement can have moments of humor or irony that reflect your personality, but the goal is not to show off your creative writing skills or present you as a sparkling conversationalist (that can be part of your interview!). Here, the aim is to present yourself as an interesting person, with a unique background and perspective, and a great future colleague. You should still use good academic writing—although this is not a research paper nor a cover letter—but the tone can be a bit less formal.
Communicating your values
Our work is often linked to our own values, identities, and personal experiences, both positive and negative. However, there can be a vulnerability to sharing these things with strangers. Know that you don't have to write about your most intimate thoughts or experiences, if you don't want to. If you do feel that it's important that a selection committee knows this about you, reflect on why you would like for them to know that, and then be sure that it has an organic place in your statement. Your passion will come through in how you speak about these topics and their importance in forming you as an individual and budding scholar. 
Getting Started
Application Components
Interviews and Offers
Building On Your Experiences
Applying FAQs
SUGGESTED TOPICS
The Magazine
Newsletters
Managing Yourself
Managing Teams
Work-life Balance
The Big Idea
Data & Visuals
Reading Lists
Case Selections
HBR Learning
Topic Feeds
Account Settings
Email Preferences
How to Write a Strong Personal Statement
Ruth Gotian
Ushma S. Neill
A few adjustments can get your application noticed.
Whether applying for a summer internship, a professional development opportunity, such as a Fulbright, an executive MBA program, or a senior leadership development course, a personal statement threads the ideas of your CV, and is longer and has a different tone and purpose than a traditional cover letter. A few adjustments to your personal statement can get your application noticed by the reviewer.
Make sure you're writing what they want to hear. Most organizations that offer a fellowship or internship are using the experience as a pipeline: It's smart to spend 10 weeks and $15,000 on someone before committing five years and $300,000. Rarely are the organizations being charitable or altruistic, so align your stated goals with theirs
Know when to bury the lead, and when to get to the point. It's hard to paint a picture and explain your motivations in 200 words, but if you have two pages, give the reader a story arc or ease into your point by setting the scene.
Recognize that the reviewer will be reading your statement subjectively, meaning you're being assessed on unknowable criteria. Most people on evaluation committees are reading for whether or not you're interesting. Stated differently, do they want to go out to dinner with you to hear more? Write it so that the person reading it wants to hear more.
Address the elephant in the room (if there is one). Maybe your grades weren't great in core courses, or perhaps you've never worked in the field you're applying to. Make sure to address the deficiency rather than hoping the reader ignores it because they won't. A few sentences suffice. Deficiencies do not need to be the cornerstone of the application.
At multiple points in your life, you will need to take action to transition from where you are to where you want to be. This process is layered and time-consuming, and getting yourself to stand out among the masses is an arduous but not impossible task. Having a polished resume that explains what you've done is the common first step. But, when an application asks for it, a personal statement can add color and depth to your list of accomplishments. It moves you from a one-dimensional indistinguishable candidate to someone with drive, interest, and nuance.
Ruth Gotian is the chief learning officer and assistant professor of education in anesthesiology at Weill Cornell Medicine in New York City and the author of  The Success Factor . She was named the world's #1 emerging management thinker by Thinkers50. You can access her free list of conversation starters . RuthGotian
Ushma S. Neill is the Vice President, Scientific Education & Training at Memorial Sloan Kettering Cancer Center in New York City. She runs several summer internships and is involved with the NYC Marshall Scholar Selection Committee. ushmaneill
Partner Center
Career mentorship, clinical and technology skills
See us on facebook
See us on youtube
See us on instagram
APPLICATION GUIDE Clinical Science, Technology and Medicine Summer Internship
Applications Now Open
Applications open for the 2020 Clinical Science, Technology and Medicine Summer Internship program. Program application deadline is February 14, 2020.
Tips on writing a 500-word personal statement essay
By Prostock-Studio via EnvatoElements
By Sylvie Diane Dobrota
Brainstorm themes or stories you want to focus on. Start by brainstorming different themes in your life (volunteering, arts, interest in storytelling, etc) Choose 1 or 2 themes you want to focus on.
It should be personal.  It can feel a little risky to write, and reveal yourself. Remember, we want to get to know you!
Answer the prompt. Make sure that you essay addresses all aspects of the question(s).
Show don't tell. Rather than saying that you are passionate about health care, share a story about an important or impactful moment that furthered your interests in health care.
Just start writing. Set aside 20 minutes to begin writing. Sometimes getting past a blank page can get ideas flowing.
Have someone who knows you well read the draft. They can let you know if they think it sounds like you or not.
The views expressed here are the authors and they do not necessarily reflect the views and opinions of Stanford University School of Medicine. External websites are shared as a courtesy. They are not endorsed by the Stanford University School of Medicine.
Sylvie Diane Dobrota, BS Stanford Masters Candidate, Epidemiology
Top 10 Tips for Writing an Outstanding Personal Statement
A personal statement is one of the most important parts of your Ph.D. or graduate school application. What is a personal statement? A personal statement tells the admissions board, why they should select you as a student in their program. A strong personal statement can make your application stand out from the rest and be a big factor in whether or not you are admitted to a program. In this article, we will talk about what a personal statement should and shouldn't contain. We will also give you ten tips to write an excellent personal statement that can increase the chances of your acceptance into the program of your dreams.
Do Personal Statements Really Matter?
Graduate and Ph.D. programs ask for a variety of documents that summarize your academic and professional accomplishments. However, you know that you are more than just the sum of your undergraduate transcripts and job history. That is why a personal statement is so important. A personal statement gives you a unique opportunity to explain why you chose the program you are applying to, and how it fits into your career and aligns with your personal goals.
A personal statement ties all your application documents together to tell the admissions board a story of why you are applying for their program. A good personal statement is authentic, sincere, and tailored to the specific program you are submitting it to. It describes your background, how and why you became interested in studying a specific subject, and how going to the school will help you achieve your goals. It is not your entire life story, but rather the story of how life has led you to apply for a particular graduate school program.
How Can I Make My Personal Statement Strong?
There are several ways you can make sure you craft and submit a strong personal statement. First, think of your personal statement as an argument for why you belong in the program you are applying to. This includes not only what the program will do for you, but also what you can bring to it . Examples of conferences you have presented at or grants and scholarships you have won can strengthen your candidacy , but make sure they are relevant to the program. Illustrate why it makes sense for you, specifically, to join this particular program.
Second, make sure to avoid overly generic statements and descriptions. Your story of learning the value of persistence and struggle during your first part-time service job is very likely not helpful. However, explaining how you won a grant to study in China when you're applying to a graduate school to do East Asian studies provides important context about you and your motivation. Along the same lines, don't use tired cliches or broad descriptions of your personality that could apply to anyone. If your statement includes anything like "Webster's dictionary defines 'dedicated' as…" then you are writing a weak personal statement.
Third, provide examples of your achievements. Don't just say "I became a good scientist when I spent the summer working in Dr. Kevorkian's lab." Tell the admissions board how you went from taking notes and organizing the supply closet to designing and running your own experiments with a team. Explain the lessons you have learned and how you will apply them in your graduate studies. At the same time, avoid portraying yourself as you know it all- after all, you are applying to a program to continue learning!
Top Ten Tips for Writing A Great Personal Statement
To help you get started writing a great personal statement, here are the top ten tips highlighting the most important strategies.
Begin with a checklist of why you want to apply for the program. What is great about it? How does it fit into your goals? Who do you hope to study or work with?
Explain why you have chosen to study this topic . What about medieval literature appeals to you? Why do you want to be a cardiologist? Again, avoid generic statements like "I have always enjoyed reading" or "I love helping people."
Write about why you are qualified to study this topic. What is your academic background? Don't just list the classes on your transcript; highlight specific papers you wrote or internships you've held.
Think about what you hope to accomplish in graduate school . What skills do you want to leave with? Do you want to go into academia? Industry? How will this program get you there?
If you have any "black marks" on your record, like a bad grade or time off from school, explain what happened and how you learned from it . Failure in the past is not an indication of future ability! Don't just ignore something if it is evident from your transcripts that you have had an issue.
Don't focus too much on your career. Professional experience can be important and relevant, but ultimately you are applying to enter an academic program, and you want to focus on your academic skills and interests.
Show, don't tell: rather than saying "I am a hard worker," give an example of something you did that demonstrates you are a hard worker.
Ask for feedback! Don't be afraid to turn to your friends or colleagues to ask for feedback on your first (or second) draft. An objective observer can highlight issues or points you may have overlooked. They can also proofread for you, which leads us to tip number 9.
Proofread your work. Graduate school, no matter the field, is writing intensive. Your personal statement reflects your writing skills, and grammatical errors and spelling mistakes do not look great. Proofread multiple times, use spell check , and have someone else review your application before you hand it in. You want to make a great impression!
Finally, make sure to tailor your application to each school you apply to. You can reuse some parts of your personal statement. However, you should make sure each school is getting a statement specific to their program and faculty.
Do you have any tips for our readers about writing a great personal statement? Let us know in the comments below.
Rate this article Cancel Reply
Your email address will not be published.
Enago Academy's Most Popular
8 Effective Strategies to Write Argumentative Essays
In a bustling university town, there lived a student named Alex. Popular for creativity and…
Disclosing the Use of Generative AI: Best practices for authors in manuscript preparation
The rapid proliferation of generative and other AI-based tools in research writing has ignited an…
Setting Rationale in Research: Cracking the code for excelling at research
Knowledge and curiosity lays the foundation of scientific progress. The quest for knowledge has always…
How to Design Effective Research Questionnaires for Robust Findings
As a staple in data collection, questionnaires help uncover robust and reliable findings that can…
Career Corner
PhDs & Postdocs
Trending Now
Intersectionality in Academia: Dealing with diverse perspectives
What Is Intersectionality in Academia? Intersectionality in academia refers to the recognition and study of…
Meritocracy and Diversity in Science: Increasing inclusivity in STEM education
Avoiding the AI Trap: Pitfalls of relying on ChatGPT for PhD applications
10 Ways to Help Students Restore Focus on Learning
Sign-up to read more
Subscribe for free to get unrestricted access to all our resources on research writing and academic publishing including:
2000+ blog articles
50+ Webinars
10+ Expert podcasts
50+ Infographics
10+ Checklists
Research Guides
We hate spam too. We promise to protect your privacy and never spam you.
I am looking for Editing/ Proofreading services for my manuscript Tentative date of next journal submission:
According to you, which is/are the major drawbacks in making open access initiatives sustainable?
CV Personal Statement Examples and Tips
Your personal statement is the first thing a recruiter or hiring manager will read when flicking through what will usually be a huge pile of CVs. With so much competition, you need a personal statement that grabs their attention for all the right reasons. But how do you write one? Here's our guide along with a couple of personal statement examples for inspiration.
What is a personal statement?
A personal statement is a concise paragraph that sits at the top of your CV just below your name and contact details and tells the reader why you would be a fantastic asset for their company. It should include a summary of your most relevant skills and experience and give the recruiter an insight into your ambitions and character.
Your personal statement should explain:
Who you are
Your suitability for the role and the value you can add
Your career goals
Conveying all that information in just a few sentences is certainly not easy, but with research suggesting that recruiters spend an average of just six seconds reviewing each CV before deciding whether the applicant is a good fit, you must get it right.
How to write a winning personal statement for your CV
No one has your specific skills and experience, so your personal statement must be unique. However, there are some universal tips you can follow.
Length, formatting and tone of voice
Probably the biggest challenge you'll face when writing a personal statement for your CV is keeping it between 50 and 150 words, or around four or five lines of text. It should be clean and concise, formatted consistently and written in the same font and point size as the rest of your CV.
Personal statements can be written in the first ("I am a marine biologist") or third-person ("Marine biologist looking for"), but whatever voice you choose, keep it consistent throughout your CV.
Recruiters read so much hyperbole and waffle that being honest and understated will help you stand out. This is not The Apprentice, so buzzwords, empty promises and meaningless metaphors should be avoided at all costs.
Cliches like 'hard worker' or 'experienced' are just empty words that recruiters see hundreds of times a day. Instead, establish your credentials with relevant vocational qualifications or professional memberships you have and quantify the level of experience you have. For example, "I am a RICS qualified surveyor with eight years' experience working for a property development company".
Include statistics from your career
Including specific data or statistics in your personal statement will immediately make it stand out from the hundreds of others recruiters read every day. Metrics of success are far more memorable than simply listing your achievements. For example, "I introduced a new lead qualification tool that increased sales by 15 percent".
Remove pronouns in the third person
The personal statement on your CV is the one place where it's okay to talk about yourself in the third person. However, using pronouns, for example, "he is a conscientious worker with 12 years of experience..." is a step too far. Instead, drop the pronouns, so that would become "A conscientious worker with 12 years of experience…"
Personal statement examples
Here are a few examples of personal statements to keep you on the right track and hopefully provide a little inspiration.
Written in the first person by a graduate looking for their first professional role.
I am a recent graduate with a first-class degree in economics, specialising in econometrics and international trade. I have commercial experience in the finance sector courtesy of an internship with a UK corporation, where I developed the technical data engineering skills you are looking for. I have a proven ability to meet deadlines and produce consistently high-quality work, as evidenced by my degree, and would relish the chance to develop my skills within your organisation.
Written in the third person by an experienced purchasing manager looking to climb the ladder.
Purchasing manager with 12 years of experience who wants to progress to a more senior role within the aviation industry. Has developed strong and lasting relationships during previous managerial positions in the sector and wants to put this strong network to good use to add value to your business.
Time to get hired
Writing a winning personal statement that you're happy with and that summarises your skills and experience effectively in just a few lines will take time. However, using these tips and examples as a guide and editing your personal statement for every role is an important piece of the puzzle.
To hear Guardian Jobs reader Elia's story and how her Personal Career Management programme helped land her ideal job watch the video .
Personal Career Management can offer you a free review to assess your needs and to see which programme is right for you.
To book call Personal Career Management on 01753 888 995 or fill in the contact form .
Personal Career Management are Career Management Partners for the Guardian and are a specialist career coaching and outplacement company.
Share this article
Related articles
How to write a military to civilian CV
How to write an online application form
Tips to address caring for family on your CV
Latest articles, what are sustainability jobs ultimate guide, how guardian jobs will communicate with you, what is an entry-level job ultimate guide.
Summer Deal! Top-rated Essay Writers Online! Get 50% OFF On Your First Essay Order!
Your 50% Off + Real Help Await!
Skip the Bots, Talk to Us
Have us text you Estimated wait time: about 2 minutes
Have us call you Estimated wait time: about 5 minutes
Chat with support Estimated wait time: about 3 minutes
Email us The current response time is 6 hours
Have us text you
Estimated wait time: about 2 minutes
By clicking "Text me" you agree to our terms and privacy policy .
We will contact you shortly!
Have us call you
Estimated wait time: about 5 minutes
By clicking "Call me" you agree to our terms and privacy policy .
The current response time is 6 hours
Please reach out to us at:
Personal Statement
Personal Statement Examples

Inspiring Personal Statement Examples to Help You Stand Out
24 min read
Published on: Feb 28, 2023
Last updated on: Jul 21, 2023
People also read
How to Write a Personal Statement That Gets Noticed
Personal Statement Prompts: Topics & Ideas for Students
Personal Statement Format | Step-by-Step Guide With Examples
Share this article
Crafting a captivating personal statement is a daunting task.
Without proper guidance and inspiration, it's easy to get stuck in a sea of generic statements that fail to make an impact.
But don't worry! CollgeEssay.org has come up with a solution!
This blog provides you with 25+ personal statement examples to serve as a source of inspiration and guidance.
By analyzing successful examples, you'll gain valuable insights into the key elements that make a statement memorable and effective.
Let's get started.
On This Page On This Page
What is a Personal Statement?
A personal statement or essay is a chance for you to get into the college of your choice and study what interests you. It's also an opportunity for many people to fulfill their dream.
In easy words this is an essay that is written at the time of an admission. This essay focuses on the unique experiences, ideas, or beliefs that are not mentioned throughout the application. 
What Should a Personal Statement Include?
The personal statement is a key component of your college application. It's an opportunity to let the reader know who you are and what they can expect from working or studying with you. So it should be well-written.
Below we've listed some basic things that should be included in your statement.
Mention achievements/experience
Your academic goals
Talk about your problem-solving techniques
Highlight your strengths and weaknesses that justify your personality
Be concise and stay to your point while writing. The admission officers read hundreds or thousands of applications and hardly give 2-3 minutes to each application. Therefore, try to avoid writing irrelevant and obscure information. 
Need to learn more about personal statements? Click on this useful link - Personal statement - An ultimate guide for beginners
Example No 1 -
Qualities That Make This Statement Successful:
It highlights the key qualities: The qualities make the student unique, such as communication and problem-solving skills, resilience, and determination. It also shows how these traits have allowed the student to overcome his/her fears and create meaningful change in his/her life. 
It emphasizes their commitment: The statement highlights the student's commitment to service and helping others reach their full potential. All of these qualities will make the student an attractive candidate for any program or job they're applying to. 
The statement is written with a positive attitude and enthusiasm that comes through in the writing. This is important because admission officers want to see applicants who are dedicated and motivated about their work. The statement reflects this and will make the student stand out from other applicants.
Example No 2 -
Its ability to capture the emotion behind a true appreciation for nature . The author conveys their lifelong passion and connection to the beauty of nature. Moreover, he has also expressed how it has served as an inspiration, source of hope, and reminder of life's changing cycles. 
The commitment to protect nature : He has then expressed his commitment to protecting the environment and inspiring others to do the same. 
Vivid and Descriptive language: The author's language is vivid and descriptive, which helps the reader be drawn into their story and feel a connection to what they are saying. 
The statement also uses specific examples of nature, such as sunsets and walks in the woods, making them more relatable for readers.
Finally, the statement ends with a heartfelt sentiment of gratitude for being able to witness nature's beauty. All of these elements together create an effective and moving personal statement that conveys the author's true love for nature.
Example No 3
Qualities of success of this statement:
The qualities of this personal statement that make it successful include its clarity, honesty, and specificity. It communicates the author's deep connection to music in a way that is clearly communicated and deeply felt. 
The impact of music on an author's life: The statement delves into how music has impacted the author's life on an emotional level. This gives readers a better understanding of why they are so obsessed with music. 
The importance of sharing music with others: This emphasis conveys a sense of purpose and social connectivity that is often missing from personal statements. 
Finally, the author's genuine passion for music and its impact on their life shines through in this statement, making it both powerful and memorable. Overall, this statement effectively conveys the author's obsession with music in a way that is both reflective and inspiring.
Example No 4
Qualities of Success of this Statement
This statement engages the reader and captures the reader's attention right away by describing a specific scene. It then dives into an exploration of why the author wants to travel to the United States.
The essay also paints a vivid picture of what they hope to experience while being there. This makes it easier for readers to connect with the writer's motivations and dreams.
Ends on a positive note that reflects the author's enthusiasm for what lies ahead, which is sure to leave readers feeling inspired. 
Overall, this statement paints a picture of an individual who is passionate about exploring new experiences in foreign lands. He conveys his excitement in such a way that it encourages others to do the same.  It is this combination of engaging storytelling, vivid imagery, and inspiring optimism that makes this statement a success.
Example No 5 
 Qualities of Success of This Statement:
The qualities of success for this statement are determination, resilience, and advocacy . Determination is the key to any successful endeavor. This statement clearly demonstrates how determination has helped to overcome the challenges of being an undocumented student.
With resilience and dedication , the reader is able to make the best out of the situation and fight for what he believes in. 
Lastly ,we can see advocating for the rights of undocumented students and creating pathways for them to pursue their education. This speaks volumes about his commitment to making a positive difference in the lives of others. 
Overall, this statement is a testament to how far he has come as an undocumented student and used his experience to become a stronger person. 
Example No 6
Qualities of Success in this Statement:
It effectively communicates the author's appreciation for photography and how it has informed their approach to capturing beauty.
It Reveals a deeper understanding of the subject. The statement also reveals a deeper understanding of the concept of beauty. It emphasizes that it can be found in places beyond what we normally associate with beauty such as in tragedy or in small details. 
By referencing a particular photo of a homeless woman , the author conveys their understanding of beauty in an emotive way that resonates with readers.
Finally, the author's goal to evoke emotion through photography is clear and inspiring. It also provides readers with a sense of hope that they too can discover beauty everywhere. Together, these elements make this personal statement compelling and effective. 
Looking at these examples can be a good way to get an idea about what your own statement should look like. These different topics and styles, which will help you become more creative with words. 
To help you write your own, we've gathered some more examples from the past few years. These will help you see what great essays look like and learn how they were constructed.
Paper Due? Why Suffer? That's our Job!
Personal Statement Example For Students
The personal statement is a part of your admission application, and it tells the admission officers why you decided to pursue admission into their institute.
It increases your chances of university or college admissions. It should be written in a way that makes you stand out from the rest of the other applicants.
Moreover, it is a chance for students to impress the admission officers with their writing skills. When you opt to write a personal statement, you should follow these tips that make your statement noteworthy.
Carefully read the instructions of the admission officers.
Use accurate examples to support your point.
Demonstrate why you are a suitable candidate.
Make it engaging and relevant.
Don't attempt to sound too clever. 
Done with these? Now express the following…
Why are you a suitable applicant?
What makes you unique from other candidates?
What are your long-term and short-term goals?
What are your strengths?
What are your career aspirations?
Here are some example for you to get guidance and help with writing 
Personal Statement Example for College
Grad School Personal Statement Examples
Personal Statement Example for MBA
Personal Statement Examples for BBA
Personal Statement Example for University
Personal Statement Examples for Jobs
Some employers require the applicant to submit a personal statement with their resume. The personal statement for the job summarizes what an applicant offers to the company.
Therefore, try to write a well-written personal statement that helps you get a job easily. Also, show that you are the best candidate in front of the recruiters.
When you write a personal statement, you should consider some questions that recruiters ask the candidates.
What benefit will an employer get from hiring you?
What are your career goals?
Why did you apply for this job?
What are your strengths and weaknesses?
What area of expertise do you have?
How much work were you able to complete within a day or a week?
Describe your professional experience.
Therefore, keep these questions in mind, and they will help you create a great personal statement for the job. You can also read this example for your help.
Personal Statement Example for Internship
Personal Statement Example for Resume
Personal Statement Examples for CV
Personal Statement Example for Scholarship
A personal statement is a main part of the scholarship application. It showcases who you are and why you deserve this scholarship.
Therefore, writing a great statement is necessary to win the scholarship. It should be written in a way that grabs the scholarship provider's attention. It should also make them realize that you are the most deserving candidate for the scholarship.
When you write the personal statement for scholarship, it should be:
Below is an example that you can use to write a personal statement on your own without any problem.
Fellowship Personal Statement Example
Personal Statement Example for Computer Science
Writing a great personal statement for computer science students becomes a daunting task if they haven't written it before. However, it is not as tough as it sounds.
With little guidance and help, you will easily write an excellent statement. Therefore, we compiled some guidelines that you should follow for writing a good personal statement.
Discuss your technological skills.
Focus on your achievements and interests.
The statement reflects yourself.
Explain your future goals.
Write in a positive tone.
Talk about your hobbies and extracurricular activities and how they are relevant.
Therefore, follow these guidelines and try to write a compelling statement for computer science. We also gathered an example that makes your writing phase easy.
400 Word Personal Statement Examples
The personal statement is an important document for students applying to any academic institution or job. It is the only document that shows your real personality apart from your academic grades. Also, it is an essential part of the college/university common app.
Writing a 400-word personal statement reveals your best qualities and shows you a better candidate. It also gives a strong sense of the applicant's personality.
Before you start writing the 400 words personal statement, do your research where you apply and follow their guidelines. You should know what they want and how you will present yourself in front of them.
We collected some examples of the personal application essay; use them for your help.
Psychology Personal Statement Example
Short Personal Statement Example
Good Personal Statement Examples
Tough Essay Due? Hire Tough Writers!
Personal Statement Example Law School
The law school personal statement is written the same way but with different content. When you start writing the law school personal statement, you should mention your goals and highlight your personality in the best way.
Moreover, highlight that allows the admission officers to understand your motivation to attend law school. Also, be professional and write only relevant information about yourself.
Take a look at this example and effectively create a great law school personal statement.
Law School Personal Statement Example
Medical School Personal Statement Example
This medical school personal statement example provides insight into the journey of prospective students as they strive to become a doctor. It covers the applicant's:
Academic and professional background
Reasons for pursuing medicine, and
What makes them an ideal candidate for medical school  
Some medical students get stuck when writing the statement for admission. Therefore, we gathered an example that guides you in writing a great personal statement for medical school.
Dental School Personal Statement Example
Nursing Personal Statement Example
This nursing personal statement example outlines the reasons why a student decided to pursue a career in nursing. 
It must provide an insight into their ambition, skills, and passion for the field. It should also explain how their background and interest has led them to develop the qualities necessary for success in this chosen profession.
Without these points, the personal nursing statement is incomplete, and the admission committee rejects it. Check this example that will inspire you to write your own without any difficulty.
Vet School Personal Statement Examples
Personal statements are an opportunity to let the reader get to know you. They're also your ticket into veterinary school, so make it count.
When writing your veterinary statement, it is a chance for you to show the world who you are. It is also a time for self-reflection and thinking about what makes you unique from others.
Here is an example that gives you a better idea of writing a great statement. 
Vet School Personal Statement Example
Don't miss this helpful video that highlights some basic points to write an engaging personal statement.
Tips for Writing the Personal Statement
Ready to craft your personal statement after getting guidance from the examples? Wait and go through these helpful tips first. 
Following these expert tips will help you write an engaging personal statement that will make you stand out from the crowd.
Avoid using vague language .
Show the positive side of yourself.
Keep it simple and clear for the readers.
Take plenty of time and then start the writing phase.
Research about the institute or company for which you are applying for.
Check the admission officer's guidelines.
Mention your career objective.
List your achievements and specific skills.
Check the word count.
The opening paragraph will show why you are applying for admission or a job.
Try not to repeat the same sentence again and again.
Never add useless arguments and opinions.
Follow the proper personal statement format .
Choose the best  personal statement prompt  to grab the reader's attention.
Here you get a complete list of some good personal statement examples for your college essay that professional writers write. However, you need professional writing help, then look no further. Simply consult  CollegeEssay.org .
So, you have gone through different examples of personal statements and now understand the basics of how to compose one. But, before you start writing your personal statement, remember that it should reflect your individual skills and abilities. 
The examples and tips mentioned above will help you craft an engaging statement that will surely impress your readers. Although if you still face difficulty in crafting an engaging statement, contact our essay writing service . 
At CollegeEssay.org, we have AI essay writing tools  to help students around the globe. 
Our writers have extraordinary writing skills that will help you in writing a good personal statement. So, place your order now and get help for your academic assignments from our experts.
Frequently Asked Questions
What makes a great personal statement.
A good personal statement should:
Clear and concise
Show who you are except for your grades
Show your interest in the college you will be admitted to.
What should you not write in a personal statement?
Here are some things that you don't write in your personal statement.
Talking about your childhood memories
The bad experience of your school and college life
Not trying to portray yourself in a funny way
Nova A. (Literature, Marketing)
As a Digital Content Strategist, Nova Allison has eight years of experience in writing both technical and scientific content. With a focus on developing online content plans that engage audiences, Nova strives to write pieces that are not only informative but captivating as well.
Paper Due? Why Suffer? That's our Job!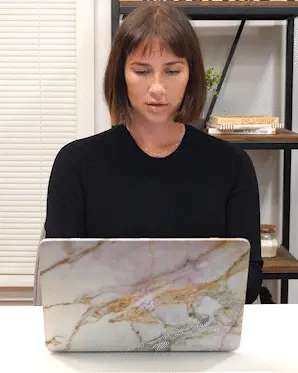 Keep reading
Join our mailing list for discount & offers
Privacy Policy
Cookies Policy
Terms of Use
Refunds & Cancellations
Our Guarantees
Affiliate Program
Referral Program
AI Essay Writer
Disclaimer: Our website content is sometimes created using AI but is reviewed and verified by our experienced team of editors. All client orders are completed by our team of highly qualified human writers. The essays and papers provided by us are not to be used for submission but rather as learning models only.
Subscribed successfully!

Email Address Already Exists!
Please Enter Valid Email!
Pre-College Creative Writers Workshop
On-Campus Summer Program for High School Students
About the Pre-College Creative Writers Workshop
Emerson College's Pre-College Creative Writers Workshop provides an opportunity for you to develop writing skills in an intensive on-campus program that offers courses in fiction, prose, scriptwriting, comedy writing, the graphic novel, and performance poetry. During this four-week summer program, you'll write, workshop, revise, and compile a portfolio of your work. 
While studying at our urban campus in downtown Boston, you'll attend faculty readings, open mic nights, and a literary hangout where you'll get together with other writers to discuss the progress of your work. At the completion of the program, you will have an opportunity to participate in a final reading to demonstrate the writing skills you have developed.
Creative Writers Workshop is offered as a noncredit or credit program.  
Creative Writers Workshop Program Details
Learning Outcomes
Program Dates and Costs
How to Apply
Emerson Today
Emerson speech pathology clinician brings personal story to her work.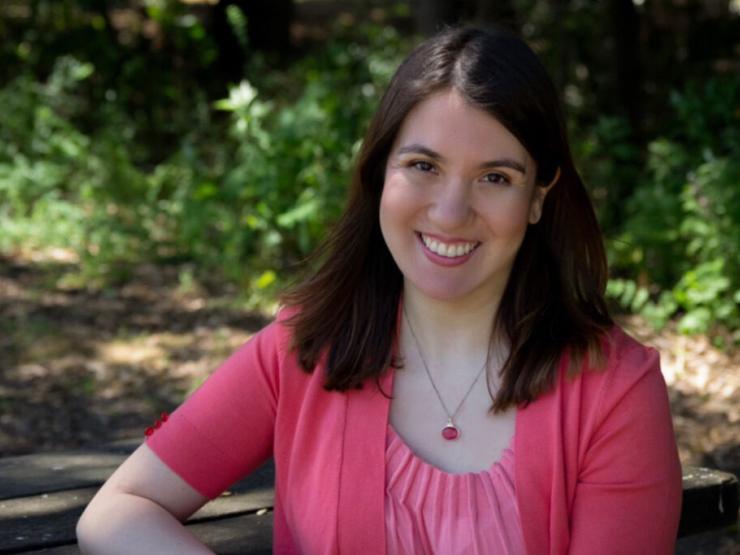 Iliza Shlesinger '05 on Creating a Career in Comedy
How to tell pro athletes they're traded, released, or being called up.
For Current Students
For Parents
For Faculty
For the Media
Sneak preview of Turnitin's AI writing and ChatGPT detection capability
AI writing tools are developing at a rapid pace and so is Turnitin's technology to detect these emerging forms of misconduct. Today, we want to introduce you to our AI Innovation Lab to give you a first-hand glimpse of what our technology (in development) can do.
Continuing with the theme of sharing updates on how our AI writing detection technology is performing in our AI Innovation Lab, we'd like to share some insight on how our model deals with false positives and what constitutes a false positive. Our efforts have primarily been on ensuring a high accuracy rate accompanied by a less than 1% false positive rate, to ensure that students are not falsely accused of any misconduct.
AI writing tools are developing at a rapid pace and so is Turnitin's technology to detect these emerging forms of misconduct. Recently, we shared with you that we have technology that can detect AI-assisted writing and AI writing generated by tools such as ChatGPT. Today, we want to introduce you to our AI Innovation Lab to give you a first-hand glimpse of what our technology (in development) can do.
Our AI team has been working on AI-powered solutions for several years now, and now we'd like to take you along on the ride. Watch this short demo where David Adamson, an AI scientist at Turnitin and a former high school teacher, walks you through our AI writing detection capability.
Trouble viewing? View the video on YouTube or adjust your cookie preferences .
By providing insights into our Innovation Lab, you'll have the opportunity to see our development milestones in real-time. As you can see in the video, our technology is far along in progress but we still have work to do before the solution can be "customer-ready."
We'd also like to highlight a key aspect of our model—something that really sets us apart from other AI writing detectors and makes us most suited for academic institutions. Our model has been trained specifically on academic writing sourced from a comprehensive database, as opposed to solely publicly available content. As a result, Turnitin is more tuned to finding instances of potential dishonesty in student assignments.
We will keep sharing our progress with you at regular intervals and will provide updates as we continue to innovate and develop our technology further. We're really excited about this new capability to support educators.
We're always looking for passionate educators to help us define new and improved experiences in the areas of AI writing, similarity reporting, and more. Sign up today and help shape the future of Turnitin.
Search Cornell
Class Roster
Section menu.
Toggle Navigation
Spring 2024
Winter 2024
Summer 2023
Archived Rosters
Last Updated
Schedule of Classes - November 5, 2023 7:48PM EST
Course Catalog - November 5, 2023 7:27PM EST
SWAHL 1101 Elementary Swahili II
Course description.
Course information provided by the Courses of Study 2023-2024 .
Elementary Swahili provides a foundation in listening, speaking, reading, and writing the basic grammatical structures and vocabulary. No prior knowledge of the language is required. Swahili (Kiswahili) is spoken in the East and Central parts of Africa. It is an official and national language in Tanzania, and in Kenya. During a first semester course, students engage in short conversation and communicative tasks, such as, greetings, introduction, daily routines, shopping, etc. Students learn to comprehend short and simple utterances about topics pertaining to basic personal information and immediate setting in day to day life. A Swahili second semester increases your oral fluency, grammar, vocabulary, writing, reading, and listening skills. All listening exercises will aim at preparing students to speak. Be ready to actively participate in conversations, to express yourself orally, and write stories/compositions. Literature and Cultural materials are incorporated into the course, along with audio, video, and web-based materials.
When Offered Winter, Spring, Summer.
Prerequisites/Corequisites Prerequisite: SWAHL 1100.
View Enrollment Information
Regular Academic Session.
Credits and Grading Basis
4 Credits Graded (Letter grades only)
Class Number & Section Details
4904 SWAHL 1101 LEC 001
Meeting Pattern
MTWR 9:05am - 9:55am To Be Assigned
Jan 22 - May 7, 2024
Instructors
To be determined. There are currently no textbooks/materials listed, or no textbooks/materials required, for this section. Additional information may be found on the syllabus provided by your professor.
For the most current information about textbooks, including the timing and options for purchase, see the Cornell Store .
Additional Information
Instruction Mode: In Person
5467 SWAHL 1101 LEC 002
MTWR 10:10am - 11:00am To Be Assigned
Or send this URL:
Available Syllabi
About the class roster.
The schedule of classes is maintained by the Office of the University Registrar . Current and future academic terms are updated daily . Additional detail on Cornell University's diverse academic programs and resources can be found in the Courses of Study . Visit The Cornell Store for textbook information .
Please contact [email protected] with questions or feedback.
If you have a disability and are having trouble accessing information on this website or need materials in an alternate format, contact [email protected] for assistance.
Cornell University ©2023