Testimonials
Plans & Pricing
Free GRE Practice Test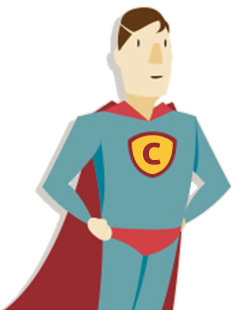 Study Like a Superhero!
Track your strengths and weaknesses
Study only what you really need. Anytime. Anywhere
Learn from expert tutors who are just a phone call away
Join over 172,586 students who are studying the smart way!
21 Killer GRE Essay Quotes You Should Be Using Right Now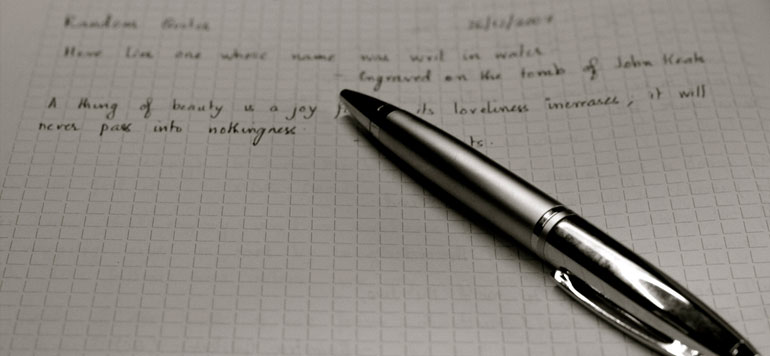 By Jitta Raghavender Rao • GRE Writing
"[A] quotation is a handy thing to have about, saving one the trouble of thinking for oneself, always a laborious business." – A.A. Milne
Chances are you too know a few famous quotes, but you probably don't use them. I know so, because I'm guilty of neglecting quotes on the GRE.
So, why should you use essay quotes on the GRE?  To start with, the right use of quotes in essays augments the power of your arguments and makes your essays appear more convincing. Plus, essays with quotes tend to score better than essays without them, because of the initial impact the use of quotes create on the reader, and help strengthen your point.
But we need to exercise prudence. Only use quotes as is, if you are convinced that paraphrasing would lower the impact or change the meaning of the original author's words or when the argument could not be better expressed or said more succinctly.
Here is how you make sure you are doing it right.
How do I incorporate quotes into my essay?
At times, an essay can appear painfully discorded if the quotations are out of place or if the essay is too stuffed with quotes.
So, what should you do to avoid this?
A great quote plays one or more roles from the following:
creates the initial impact on the essay grader
makes your essay look more promising and interesting
establishes credibility
concludes the essay with a point to contemplate
If the quote doesn't serve any of the above then you are forcing it into the essay and this could do more harm than good.
You should start writing your essay with a quote that lays foundation to the main idea behind the essay. This can have a major impact on the evaluator. You can also comment on the quotation in this introductory paragraph if you wish. Either way, to get a perfect score on the GRE essay, use a relevant quote strategically but don't force it into the essay.
Can I alter the structure of the quotation?
Using the exact words from the original source is called quoting. You should quote when you believe that the way the original author expresses an idea is the most effective way to communicate the point you wish to make. If you want to borrow an idea from the author but don't put the idea in their exact words, then it's called paraphrasing. (but remember that you still have to cite the original author even when you are paraphrasing)
For example, Ronald Reagan said, "Trust, but verify." You can alter the quotation on your own according to the passage, by saying: 'To paraphrase Ronald Reagan's famous quote, "It is easier to trust when you can verify."' By doing this, you are not only citing the original author, but also gaining extra points for using your own version of the quote.
How many quotes should I use?
If you deploy a lot of quotations in your essay, it appears as though several people are talking about the topic apart from yourself. This would downplay your own voice and leaves little room for your own ideas. It is your essay and it should be your voice that needs to be heard, not some notable/famous person's. Quote as infrequently as possible. So, don't cram every quote you know into the essay. As a rule of thumb, refrain from using more than 2 quotes in any essay. (One in the introductory paragraph and the other if necessary in the conclusion)
How do I introduce the quote in my own words?
The last thing you would want is get your score cancelled on account of plagiarism. It's highly recommended that you cite the author of the quotation. If you don't cite, you may give the impression that you claim to be the original author and that could result in plagiarism. You should place the quote in double quotation marks. Here is an example usage citing the author:
Thomas Jefferson once said "The will of the people is the only legitimate foundation of any government, and to protect its free expression should be our first object."
Categorization of GRE Essay Topics
The fascinating thing about the GRE essay topics is that they're already published on the official ETS website. This may sound crazy because giving out the questions in advance is not normal. Now, use this to your advantage. You can find all the GRE essay topics on the official ETS website .
But there's a catch! You were expecting a few, right?
Well, there are close to 200 topics in all – far too many to practice responses in advance. Also, practicing each of these topics is not advisable as it is going to take a lot of time and effort and there is no point in mugging them up. You could as well spend this time on learning some math. However, there's a good news. Just scanning through these two lists will give you an excellent idea of the types of issues and arguments that show up on test day.
I just made things a bit easy for you, though. Most of the topics that show up on the GRE essay section can be broadly grouped into five categories.
Government/Politics
Sciences and Technology
So, next time when you practice writing an essay response, make sure you write at least one essay from each of these categories. And memorize a few quotes related to each one of these topics, as they will be handy.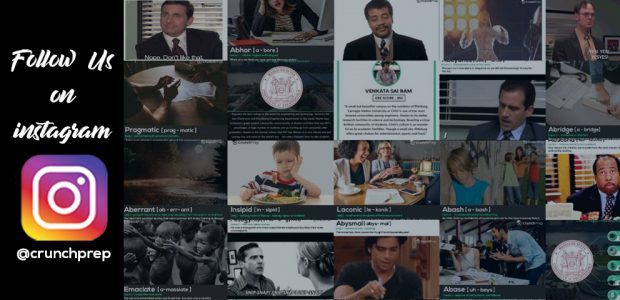 Follow us on Instagram
List of most useful essay quotes
I've compiled a list of easy-to-digest quotes that should help you write the perfect essay. Bookmark this page NOW for future reference.
The following quotes from great thinkers have been selected based on their relevance to common GRE essay topics and for their ease of usage.
The only good is knowledge and the only evil is ignorance – Socrates
A people that value its privileges above its principles soon loses both – Dwight D. Eisenhower
In theory, there is no difference between theory and practice. But in practice, there is – Yogi Berra
A little inaccuracy can sometimes save a ton of explanation – H.H Munro
Any intelligent fool can make things bigger, more complex and more violent. It takes a touch of genius – and a lot of courage – to move in the opposite direction – E. F. Schumacher
A consensus means that everyone agrees to say collectively what no one believes individually – Abba Eban
Non-cooperation with evil is as much a duty as is cooperation with good – Mohandas Gandhi
Whatever government is not a government of laws, is a despotism, let it be called what it may – Daniel Webster
Good people do not need laws to tell them to act responsibly, while bad people will find a way around the laws – Plato
Far and away the best prize that life offers is the chance to work hard at work worth doing – Theodore Roosevelt
It is dangerous to be right, when the government is wrong – Voltaire
The will of the people is the only legitimate foundation of any government, and to protect its free expression should be our first object – Thomas Jefferson
No nation is fit to sit in judgment upon any other nation – Woodrow Wilson (28th U.S President)
The artist is nothing without the gift, but the gift is nothing without work – Emile Zola
The world is full of educated derelicts – Calvin Coolidge
A lie gets halfway around the world before the truth has a change to get its pants on – Winston Churchill
It's not the size of the dog in the fight, it's the size of the fight in the dog – Mark Twain
Life contains but two tragedies. One is not to get your heart's desire, the other is to get it – Socrates
If women didn't exist, all the money in the world would have no meaning – Aristotle Onasis
Men are not disturbed by things, but the view they take of things – Epictetus
As a rule, men worry more about what they can't see than about what they can – Julius Caesar
Now, these are a handful of quotes. The goal is to memorize 5 or 6 of your favorite quotes so you'll be able to contextually fit one into the essay on the test day. While practicing, you may look at the list of quotes found above however, if you can remember a specific quote apposite to your essay topic, try to use it – one quote for every essay.
For those avid writers, who believe the number of quotes above are too low, we have the right tool for you. Ellipsoid created a random quote generator tool that draws 5 famous quotes from Goodreads every time you reload the page. The good news is these 5 quotes are always theme based so you know where to use them.
Writing essays isn't all about the substance. It's the basics that many of us forget. If you are going to put in the time to practice writing essays, might as well maximize the score you could get by deploying a quote in your essays.
So, what's your favorite quote?
Other posts you'll love: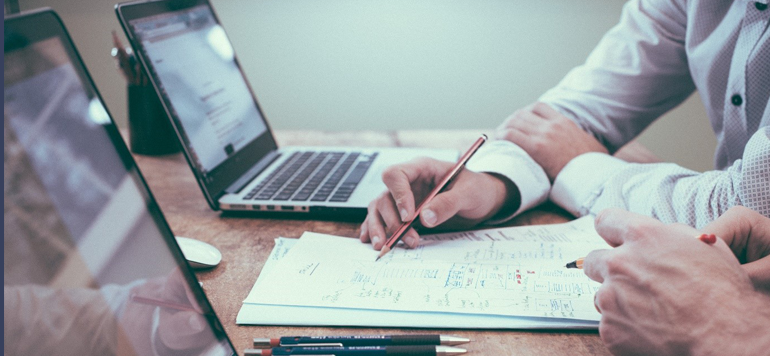 DID YOU ENJOY READING THIS POST?
If so, subscribe to updates and receive exclusive weekly GRE resources and tips. Also get a FREE COPY of our eBook, GRE Prep the Smart Way! (Valued at $30)
No spam, unsubscribe any time!
20 Comments to "21 Killer GRE Essay Quotes You Should Be Using Right Now"
i think it is difficult to remember even these 21 quotes in the exam. any tips to remember them will be helpful. thanks
Yes, it is rather difficult to remember all the 21 quotes, which is why we asked you to pick a few of your favorite ones from the list. Plus, the only way you can remember these quotes is by using them while you practice AWA essays.
Happy Studying! 🙂
I personally memorize the ones that can be useful in more than one topic, and as said learn the ones you like most.
Quote number 5… oh, Albert. You make my bricks fall off. As to you, Mr. Kaundinya, I might win a brand spankin' new tablet thanks to your quotes. I'm sure my D.A.R.E essay will be awesome.
I found that they are advantageous,but i don't think that i can get used of them in a short time.
thnx for these awesome quotes guys.i'm damn sure that the'll help a looooooooot in improving my skills.
Super glad to know they helped you, Bhavya! Hope you'll kill some essays with these quotes now. 🙂
It is really helpful
It Is Realy Inspiring $ Motivating I Am So Interested To It!
Thenks A Heap It Is Realy Inspiring And Motivating!
Yeah…awesome list
I must say you have high quality content here. Your content can go viral.
Thanks for your updates. I love your all status updates. Can you please update more for facebook . I am a big fan of you. I am waiting for your reply.
Wow! This is the fantastic technique to use quotes in essay, because this think bring something new in essay writing. I'm big fan of your after reading this article.
Very helpful
I liked those quotes
Those quotes are amazing….. I'm sure that it it will help in writting essays
Glad it helped, Merin! Feel free to message us if you have any questions! 🙂
Leave a Reply Cancel reply
Your email address will not be published. Required fields are marked *
This site uses Akismet to reduce spam. Learn how your comment data is processed .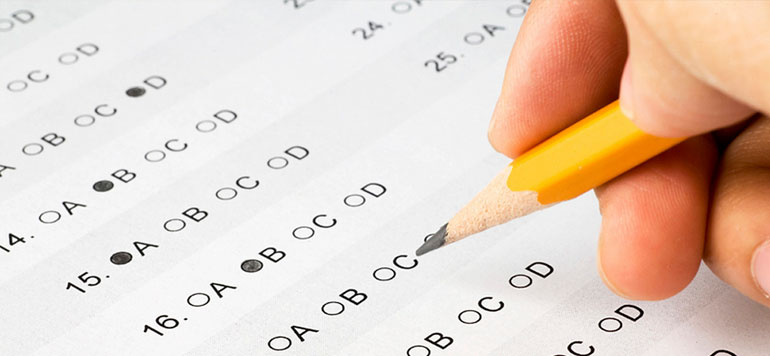 Download The Free GRE Guide (Valued at $30)
Also get Free GRE tips directly in your inbox!
Group Tuition Singapore
Experienced, caring, dedicated tutors.
Inspirational Quotes for Essay Writing
The following is a list of inspirational quotes from famous people. If any student want to make an impact on the reader, the effective use of quotations can augment the power of your arguments and makes your essays more interesting and stand out from the rest.
A note of caution though. Make sure the quotation you have chosen is helping your essay and not hurting it. In other words, make sure it is used in the right context.
You may also be interested in " Composition Writing Guide for primary school ".
Inspirational Quotes By Famous People
Whatever the mind of man can conceive and believe, it can achieve. –Napoleon Hill
Strive not to be a success, but rather to be of value. – Albert Einstein
A person who never made a mistake never tried anything new. – Albert Einstein
Two roads diverged in a wood, and I—I took the one less travelled by, And that has made all the difference. – Robert Frost
I attribute my success to this: I never gave or took any excuse. – Florence Nightingale
You miss 100% of the shots you don't take. – Wayne Gretzky
I've missed more than 9000 shots in my career. I've lost almost 300 games. 26 times I've been trusted to take the game winning shot and missed. I've failed over and over and over again in my life. And that is why I succeed. – Michael Jordan
The most difficult thing is the decision to act, the rest is merely tenacity. – Amelia Earhart
Every strike brings me closer to the next home run. – Babe Ruth
Definiteness of purpose is the starting point of all achievement. – W. Clement Stone
We must balance conspicuous consumption with conscious capitalism. – Kevin Kruse
Life isn't about getting and having, it's about giving and being. – Kevin Kruse
We become what we think about. – Earl Nightingale
Life is 10% what happens to me and 90% of how I react to it. – Charles Swindoll
The most common way people give up their power is by thinking they don't have any. – Alice Walker
The mind is everything. What you think you become. – Buddha
The best time to plant a tree was 20 years ago. The second best time is now. – Chinese Proverb
An unexamined life is not worth living. – Socrates
Eighty percent of success is showing up. – Woody Allen
Winning isn't everything, but wanting to win is. – Vince Lombardi
I am not a product of my circumstances. I am a product of my decisions. – Stephen Covey
Every child is an artist. The problem is how to remain an artist once he grows up. – Pablo Picasso
You can never cross the ocean until you have the courage to lose sight of the shore. – Christopher Columbus
Either you run the day, or the day runs you. – Jim Rohn
When everything seems to be going against you, remember that the airplane takes off against the wind, not with it. – Henry Ford
Whether you think you can or you think you can't, you're right. – Henry Ford
The two most important days in your life are the day you are born and the day you find out why. – Mark Twain
Twenty years from now you will be more disappointed by the things that you didn't do than by the ones you did do, so throw off the bowlines, sail away from safe harbour, catch the trade winds in your sails. Explore, Dream, Discover. – Mark Twain
Whatever you can do, or dream you can, begin it. Boldness has genius, power and magic in it. – Johann Wolfgang von Goethe
The best revenge is massive success. – Frank Sinatra
People often say that motivation doesn't last. Well, neither does bathing. That's why we recommend it daily. – Zig Ziglar
If you can dream it, you can achieve it. – Zig Ziglar
Life shrinks or expands in proportion to one's courage. – Anais Nin
There is only one way to avoid criticism: do nothing, say nothing, and be nothing. – Aristotle
First, have a definite, clear practical ideal; a goal, an objective. Second, have the necessary means to achieve your ends; wisdom, money, materials, and methods. Third, adjust all your means to that end. – Aristotle
Ask and it will be given to you; search, and you will find; knock and the door will be opened for you. – Jesus
The only person you are destined to become is the person you decide to be. – Ralph Waldo Emerson
Go confidently in the direction of your dreams. Live the life you have imagined. – Henry David Thoreau
When I stand before God at the end of my life, I would hope that I would not have a single bit of talent left and could say, I used everything you gave me. – Erma Bombeck
Certain things catch your eye, but pursue only those that capture the heart. – Ancient Indian Proverb
Believe you can and you're halfway there. – Theodore Roosevelt
Everything you've ever wanted is on the other side of fear. – George Addair
We can easily forgive a child who is afraid of the dark; the real tragedy of life is when men are afraid of the light. – Plato
Teach thy tongue to say, "I do not know," and thous shalt progress. – Maimonides
Start where you are. Use what you have. Do what you can. – Arthur Ashe
When I was 5 years old, my mother always told me that happiness was the key to life. When I went to school, they asked me what I wanted to be when I grew up.  I wrote down 'happy'.  They told me I didn't understand the assignment, and I told them they didn't understand life. – John Lennon
Life is what happens to you while you're busy making other plans. – John Lennon
Fall seven times and stand up eight. – Japanese Proverb
When one door of happiness closes, another opens, but often we look so long at the closed door that we do not see the one that has been opened for us. – Helen Keller
Everything has beauty, but not everyone can see. – Confucius
It does not matter how slowly you go as long as you do not stop. – Confucius
How wonderful it is that nobody need wait a single moment before starting to improve the world. – Anne Frank
When I let go of what I am, I become what I might be. – Lao Tzu
Life is not measured by the number of breaths we take, but by the moments that take our breath away. – Maya Angelou
I've learned that people will forget what you said, people will forget what you did, but people will never forget how you made them feel. – Maya Angelou
You can't use up creativity. The more you use, the more you have. – Maya Angelou
If you're offered a seat on a rocket ship, don't ask what seat! Just get on. – Sheryl Sandberg
If the wind will not serve, take to the oars. – Latin Proverb
You can't fall if you don't climb. But there's no joy in living your whole life on the ground. – Unknown
We must believe that we are gifted for something, and that this thing, at whatever cost, must be attained. – Marie Curie
Too many of us are not living our dreams because we are living our fears. – Les Brown
Challenges are what make life interesting and overcoming them is what makes life meaningful. – Joshua J. Marine
If you want to lift yourself up, lift up someone else. – Booker T. Washington
Few things can help an individual more than to place responsibility on him, and to let him know that you trust him. – Booker T. Washington
I have been impressed with the urgency of doing. Knowing is not enough; we must apply. Being willing is not enough; we must do. – Leonardo da Vinci
Limitations live only in our minds. But if we use our imaginations, our possibilities become limitless. – Jamie Paolinetti
You take your life in your own hands, and what happens? A terrible thing, no one to blame. – Erica Jong
What's money? A man is a success if he gets up in the morning and goes to bed at night and in between does what he wants to do. – Bob Dylan
I didn't fail the test. I just found 100 ways to do it wrong. – Benjamin Franklin
In order to succeed, your desire for success should be greater than your fear of failure. – Bill Cosby
The person who says it cannot be done should not interrupt the person who is doing it. – Chinese Proverb
There are no traffic jams along the extra mile. – Roger Staubach
It is never too late to be what you might have been. – George Eliot
You become what you believe. – Oprah Winfrey
If you look at what you have in life, you'll always have more. If you look at what you don't have in life, you'll never have enough. – Oprah Winfrey
If you hear a voice within you say "you cannot paint," then by all means paint and that voice will be silenced. – Vincent Van Gogh
I would rather die of passion than of boredom. – Vincent van Gogh
A truly rich man is one whose children run into his arms when his hands are empty. – Unknown
It is not what you do for your children, but what you have taught them to do for themselves, that will make them successful human beings. – Ann Landers
If you want your children to turn out well, spend twice as much time with them, and half as much money. – Abigail Van Buren
Build your own dreams, or someone else will hire you to build theirs. – Farrah Gray
The battles that count aren't the ones for gold medals. The struggles within yourself–the invisible battles inside all of us–that's where it's at. – Jesse Owens
Education costs money. But then so does ignorance. – Sir Claus Moser
I have learned over the years that when one's mind is made up, this diminishes fear. – Rosa Parks
Remember that not getting what you want is sometimes a wonderful stroke of luck. – Dalai Lama
Happiness is not something ready made. It comes from your own actions. – Dalai Lama
Dream big and dare to fail. – Norman Vaughan
Our lives begin to end the day we become silent about things that matter. – Martin Luther King Jr.
Do what you can, where you are, with what you have. – Teddy Roosevelt
If you do what you've always done, you'll get what you've always gotten. – Tony Robbins
Dreaming, after all, is a form of planning. – Gloria Steinem
It's your place in the world; it's your life. Go on and do all you can with it, and make it the life you want to live. – Mae Jemison
You may be disappointed if you fail, but you are doomed if you don't try. – Beverly Sills
Remember no one can make you feel inferior without your consent. – Eleanor Roosevelt
Life is what we make it, always has been, always will be. – Grandma Moses
The question isn't who is going to let me; it's who is going to stop me. – Ayn Rand
It's not the years in your life that count. It's the life in your years. – Abraham Lincoln
Change your thoughts and you change your world. – Norman Vincent Peale
Either write something worth reading or do something worth writing. – Benjamin Franklin
Nothing is impossible, the word itself says, "I'm possible!" – Audrey Hepburn
The only way to do great work is to love what you do. – Steve Jobs
Your time is limited, so don't waste it living someone else's life. – Steve Jobs
To find out about our tuition centres, please click here .
Other Resources
10 Important Tips for Memory Improvement
The Four Important Lessons to Learn From Failure
Share this: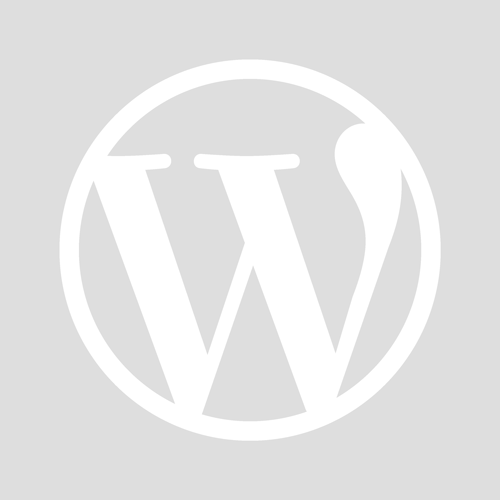 Copy shortlink
Report this content
Manage subscriptions
PRO Courses Guides New Tech Help Pro Expert Videos About wikiHow Pro Upgrade Sign In
EDIT Edit this Article
EXPLORE Tech Help Pro About Us Random Article Quizzes Request a New Article Community Dashboard This Or That Game Popular Categories Arts and Entertainment Artwork Books Movies Computers and Electronics Computers Phone Skills Technology Hacks Health Men's Health Mental Health Women's Health Relationships Dating Love Relationship Issues Hobbies and Crafts Crafts Drawing Games Education & Communication Communication Skills Personal Development Studying Personal Care and Style Fashion Hair Care Personal Hygiene Youth Personal Care School Stuff Dating All Categories Arts and Entertainment Finance and Business Home and Garden Relationship Quizzes Cars & Other Vehicles Food and Entertaining Personal Care and Style Sports and Fitness Computers and Electronics Health Pets and Animals Travel Education & Communication Hobbies and Crafts Philosophy and Religion Work World Family Life Holidays and Traditions Relationships Youth
Browse Articles
Learn Something New
Quizzes Hot
This Or That Game New
Train Your Brain
Explore More
Support wikiHow
About wikiHow
Log in / Sign up
Education and Communications
College University and Postgraduate
Academic Writing
How to Start an Essay With a Quote
Last Updated: September 7, 2022 Fact Checked
This article was co-authored by Jake Adams . Jake Adams is an academic tutor and the owner of Simplifi EDU, a Santa Monica, California based online tutoring business offering learning resources and online tutors for academic subjects K-College, SAT & ACT prep, and college admissions applications. With over 14 years of professional tutoring experience, Jake is dedicated to providing his clients the very best online tutoring experience and access to a network of excellent undergraduate and graduate-level tutors from top colleges all over the nation. Jake holds a BS in International Business and Marketing from Pepperdine University. There are 8 references cited in this article, which can be found at the bottom of the page. This article has been fact-checked, ensuring the accuracy of any cited facts and confirming the authority of its sources. This article has been viewed 433,035 times.
Writing an effective introduction can be one of the most intimidating aspects of writing an essay. While there are many different approaches to writing introductory paragraphs, you may want to consider beginning your essay with a quotation. Finding the right quotation and using it well within the framework of your own words can ensure that your essay is off to a great start.
Finding the Perfect Quotation
Quote a person saying something that someone would not expect them to say.
Quote someone who is not universally famous.
Use a well-known quote but contradict it.
Determine whether the audience will be familiar with the person who you are quoting. If it is someone obscure or you think they will not be familiar, consider providing additional (brief) details.
Do not use a quote that could be offensive to the audience unless you plan to contradict the quotation.
Strike a balance between assuming your audience knows everything and assuming they know nothing. You should be clear and informative but not insulting to the intelligence of your reader.
Quoting Correctly
Use the quote as a sentence predicate. The subject of the sentence will be the person who said the quote, and the verb will most likely be a synonym of "said." For example, "Jane Smith said, 'blah blah blah.'"
Preview the content of the quote. Use your own (grammatically correct) sentence to preview or paraphrase what the quote will say, then insert a colon or comma, then the (grammatically correct) sentence-length quotation. For example: "Once Jane Smith said something completely awesome: 'the awesome thing she said.'"
Begin with the quote. If you begin with the quote, be sure to place a comma after the quote and then provide a verb and attribute the quotation to the source. For example: "'Blah blah blah,' said Jane Smith."
The quote only needs to be capitalized if it begins the sentence or if the first word of the quote is a proper noun, like the name of a person or a place.
In American usage, end punctuation should be placed inside the quotation marks. For example, "this is the quote."
Paraphrased material (someone else's idea put into your own words) need not have quotation marks around it, but should be attributed to the original speaker.
If you introduce the quote with the speaker's name and a verb, provide a comma before the beginning of the quotation. For example: "Jane Smith said, 'blah blah blah.'"
Be particularly aware of quotations found on social media such as Pinterest, or on quote aggregators such as Brainyquote. These sources are notorious for mis-attributing and even making up famous quotes.
You may also need to substitute a word (like a name rather than a pronoun) for clarity. If you need to substitute a word, place square brackets around the word to indicate that you made a change. For example: "Jane Smith said, 'blah [blady] blah.'"
Be sure to keep the original intent of the quotation when making changes. Changes should be made only to preserve clarity or to change length, not to manipulate the content of the quotation.
Incorporating the Quotation into Your Introduction
In your introduction, you need to be clear about what you're going to talk about and how you're going to talk about it.
Be sure that the quotation you use supports your thesis.
Be sure that using the quotation enhances, rather than distracting from, your argument. [12] X Research source
Community Q&A
Find a quote that is meaningful to you, not just one you found in a list on the internet. If the context and wording of the quote speak to you, you're more likely to connect it to your essay effectively. Thanks Helpful 3 Not Helpful 0
Some college professors never want to see a quotation begin an essay. Because the method is often overused, there is some bias against it. You can overcome this by doing it very well. Thanks Helpful 4 Not Helpful 1
You Might Also Like
↑ http://writingcenter.unc.edu/handouts/cliches/
↑ https://www.esu.edu/writing-studio/guides/hook.cfm
↑ https://www.ccis.edu/student-life/advising-tutoring/writing-math-tutoring/introduce-quotations
↑ https://owl.purdue.edu/owl/general_writing/punctuation/quotation_marks/index.html
↑ https://www.ursinus.edu/live/files/1160-integrating-quotespdf
↑ http://writingcenter.unc.edu/handouts/quotations/
↑ https://writingcenter.unc.edu/tips-and-tools/quotations/
↑ http://www.otago.ac.nz/classics/otago055219.pdf
About This Article
To start an essay with a quote, introduce the quote by including the name of the author, such as, "John Keats once said…" When you include the quote, put quotation marks around it and make sure to put any punctuation inside the quotation marks. If the quote is long, you can use only part of it or remove sections as long as you insert an ellipses. Once you've introduced the quote and the author, provide some context for the quotation and how it ties into the thesis of your essay. For tips from our English reviewer on how to find the perfect quotation to start your essay, read on! Did this summary help you? Yes No
Reader Success Stories
Grachelle Bongato
Jun 24, 2017
Did this article help you?
Stephanie Paul
Apr 8, 2017
Featured Articles
Trending Articles
Watch Articles
Terms of Use
Privacy Policy
Do Not Sell or Share My Info
Not Selling Info
wikiHow Tech Help Pro:
Level up your tech skills and stay ahead of the curve

100 Quotes to Kickstart Your Personal Statement (with examples)
by Talha Omer, MBA, M.Eng., Harvard & Cornell Grad
In personal statement tips & advice.
Starting your personal statement for university admissions can be a daunting task. It's the first thing the admissions committee will read about you, and it needs to capture your unique voice, experiences, and aspirations in just a few words. So, where do you begin?
One effective way to start is with a powerful quote that reflects your values, interests, or goals.  
A great quote can set the tone for your essay, grab the reader's attention, and showcase your personality and potential. In this blog post, I'll explore quotes that you can draw from. I'll also provide a couple of examples where successful candidates used quotes to begin their personal statements.
To make the process of selecting the perfect quote for your personal statement even easier, I've organized the list into categories that are common themes in personal statements. Whether you're seeking to showcase your resilience, or creativity, I've got you covered with a range of quotes that can help you stand out from the crowd.  
In this Article
Inspirational Quotes for personal statement 
Leadership Quotes for personal statement
Personal growth quotes for personal statement, academic quotes for personal statement, professional quotes for personal statement, cultural quotes for personal statement, creative quotes for personal statement, perseverance quotes for personal statement, inspirational quotes for personal statement  .
Inspirational quotes can be a great way to show your motivation, resilience, and determination. They can also help you communicate your values and beliefs and demonstrate your commitment to achieving your goals.
"Believe you can and you're halfway there." – Theodore Roosevelt
"Success is not final, failure is not fatal: it is the courage to continue that counts." – Winston Churchill
"The only way to do great work is to love what you do." – Steve Jobs
"You miss 100% of the shots you don't take." – Wayne Gretzky
"I can't change the direction of the wind, but I can adjust my sails to always reach my destination." – Jimmy Dean
"Success is liking yourself, liking what you do, and liking how you do it." – Maya Angelou
"The only limit to our realization of tomorrow will be our doubts of today." – Franklin D. Roosevelt
"If you don't stand for something, you will fall for anything." – Malcolm X
"It does not matter how slowly you go as long as you do not stop." – Confucius
"You are never too old to set another goal or to dream a new dream." – C.S. Lewis 
Here is an example opening paragraph of a personal statement where the candidate used an inspirational quote to begin:
As a lifelong learner and problem-solver, I've always been drawn to the field of artificial intelligence. But it wasn't until I read a quote by Alan Turing that I truly appreciated the transformative potential of this field: 'We can only see a short distance ahead, but we can see plenty there that needs to be done.' These words resonated with me deeply, and I realized that the possibilities of artificial intelligence are limited only by our imaginations and our willingness to take risks. Throughout my academic and professional journey, I've sought out opportunities to push the boundaries of what's possible, from pursuing advanced degrees in computer science to working on cutting-edge research projects. Through these experiences, I've learned the importance of collaboration, innovation, and perseverance in tackling the toughest challenges facing our world today. And as I look forward to contributing to the field of artificial intelligence, I'm inspired by the limitless potential of this technology and committed to using it to make a positive impact on society.
Leadership quotes can help you showcase your ability to lead and inspire others, and your commitment to making a positive impact in your community. They can also demonstrate your understanding of the importance of teamwork, communication, and collaboration, which are essential skills in many fields of study and careers.
"A leader is one who knows the way, goes the way, and shows the way." – John C. Maxwell
"Leadership and learning are indispensable to each other." – John F. Kennedy
"Alone we can do so little; together we can do so much." – Helen Keller
"The greatest leader is not necessarily the one who does the greatest things. He is the one that gets the people to do the greatest things." – Ronald Reagan
"If your actions inspire others to dream more, learn more, do more and become more, you are a leader." – John Quincy Adams
"Leadership is the capacity to translate vision into reality." – Warren Bennis
"Management is doing things right; leadership is doing the right things." – Peter Drucker
"The challenge of leadership is to be strong, but not rude; be kind, but not weak; be bold, but not a bully; be humble, but not timid; be proud, but not arrogant; have humor, but without folly." – Jim Rohn
"The art of leadership is saying no, not saying yes. It is very easy to say yes." – Tony Blair
"The function of leadership is to produce more leaders, not more followers." – Ralph Nader
Here is an example opening paragraph of a personal statement where the candidate used a leadership quote to begin:
As an aspiring business leader, I am always striving to develop the qualities and characteristics that will enable me to make a positive impact in my chosen field. To me, leadership is not just about achieving success, but also about helping others to reach their full potential. That's why I find inspiration in the words of former U.S. President John Quincy Adams, who once said, 'If your actions inspire others to dream more, learn more, do more, and become more, you are a leader.' This quote captures the essence of what I believe it means to be a leader – to inspire, to guide, and to empower others to achieve their goals. I am committed to embodying these qualities as I pursue my education and career in business, with the goal of making a meaningful difference in the lives of those around me.
Personal growth is a lifelong process of learning, self-discovery, and personal development, and it's an important aspect of personal and academic success. Using a personal growth quote in your personal statement can demonstrate your commitment to self-improvement, your willingness to learn and grow, and your ability to overcome challenges and setbacks.
"The greatest glory in living lies not in never falling, but in rising every time we fall." – Nelson Mandela
"Aim for the moon. If you miss, you may hit a star." – W. Clement Stone
"I have not failed. I've just found 10,000 ways that won't work." – Thomas A. Edison
"The more that you read, the more things you will know. The more that you learn, the more places you'll go." – Dr. Seuss
"The secret of getting ahead is getting started." – Mark Twain
"Our greatest weakness lies in giving up. The most certain way to succeed is always to try just one more time." – Thomas A. Edison
"The future belongs to those who believe in the beauty of their dreams." – Eleanor Roosevelt
"It's not what happens to you, but how you react to it that matters." – Epictetus
These quotes can be particularly relevant for students who have excelled academically, or who are interested in pursuing a career in academia or research. Academic quotes can be used to demonstrate your knowledge, and intellectual curiosity, as well as your ability to think critically and engage with complex ideas. They can also show your dedication to your field of study and your commitment to academic excellence.
"The function of education is to teach one to think intensively and to think critically. Intelligence plus character – that is the goal of true education." – Martin Luther King Jr.
"The aim of education is the knowledge, not of facts, but of values." – William S. Burroughs
"Education is not the filling of a pail, but the lighting of a fire." – W.B. Yeats
"Education is the passport to the future, for tomorrow belongs to those who prepare for it today." – Malcolm X
"The only true wisdom is in knowing you know nothing." – Socrates
"Education is the most powerful weapon which you can use to change the world." – Nelson Mandela
"The beautiful thing about learning is that no one can take it away from you." – B.B. King
"Education is not preparation for life; education is life itself." – John Dewey
"Intelligence plus character – that is the goal of true education." – Martin Luther King Jr.
"Education is the movement from darkness to light." – Allan Bloom 
These quotes can be used to demonstrate your understanding and passion for your chosen field, as well as your commitment to excellence and professionalism. They can also be used to highlight specific skills or achievements that you have acquired in your professional pursuits, such as teamwork, problem-solving, or leadership.
"Choose a job you love, and you will never have to work a day in your life." – Confucius
"Success in business requires training and discipline and hard work. But if you're not frightened by these things, the opportunities are just as great today as they ever were." – David Rockefeller
"A dream doesn't become reality through magic; it takes sweat, determination, and hard work." – Colin Powell
"Opportunities don't happen. You create them." – Chris Grosser
"The best way to predict the future is to create it." – Peter Drucker
"The only person you are destined to become is the person you decide to be." – Ralph Waldo Emerson
These quotes can help you showcase your appreciation and understanding of cultural diversity, your willingness to learn from different perspectives, and your interest in contributing to the global community. They can also be used to highlight any experiences or achievements that you have had in cultural immersion, cross-cultural communication, or intercultural exchange.  
"No culture can live if it attempts to be exclusive." – Mahatma Gandhi
"Culture is the widening of the mind and of the spirit." – Jawaharlal Nehru
"Culture makes people understand each other better. And if they understand each other better in their soul, it is easier to overcome the economic and political barriers." – Paulo Coelho
"Language is the road map of a culture. It tells you where its people come from and where they are going." – Rita Mae Brown
"Culture is not a luxury, but a necessity for every society." – Pearl S. Buck
"Culture is the arts elevated to a set of beliefs." – Thomas Wolfe
"Culture is the sum total of all the things that make a society distinctive." – Clifford Geertz
"The beauty of culture is that it evolves through time and generations, shaping our values and beliefs." – Chinua Achebe
"The richness of our culture reflects the diversity of our people." – Unknown
"Culture is the window reflecting the soul of a nation." – Wang Meng
They can also be used if you want to showcase your ability to think outside the box or to approach problems in a creative and innovative way, regardless of your field of study.
"Creativity is seeing what everyone else has seen, and thinking what no one else has thought." – Albert Einstein
"The creative adult is the child who survived." – Ursula K. Le Guin
"The worst enemy to creativity is self-doubt." – Sylvia Plath
"Imagination is everything. It is the preview of life's coming attractions." – Albert Einstein
"Creativity takes courage." – Henri Matisse
"To be creative means to be in love with life." – Osho
"The creative process is a process of surrender, not control." – Julia Cameron
"The chief enemy of creativity is 'good' sense." – Pablo Picasso
"Creativity is a wild mind and a disciplined eye." – Dorothy Parker
"Creativity is contagious. Pass it on." – Albert Einstein
Perseverance is a universal quality that is admired by all, and demonstrating a strong work ethic and determination to overcome challenges can be valuable in any academic or professional setting. Whether you have overcome personal obstacles or worked hard to achieve academic or professional success, using a perseverance quote can be a powerful way to convey your resilience and determination to admissions committees.  
"Our greatest weakness lies in giving up. The most certain way to succeed is always to try just one more time." – Thomas Edison
"I have failed again and again throughout my life. That's why I am a success." – Michael Jordan
"Perseverance is not a long race; it is many short races one after the other." – Walter Elliot
"I can accept failure, everyone fails at something. But I can't accept not trying." – Michael Jordan
"When you get into a tight place and everything goes against you, till it seems as though you could not hold on a minute longer, never give up then, for that is just the place and time that the tide will turn." – Harriet Beecher Stowe
"Believe in yourself and all that you are. Know that there is something inside you that is greater than any obstacle." – Christian D. Larson
"Many of life's failures are people who did not realize how close they were to success when they gave up." – Thomas Edison
"Fall seven times, stand up eight." – Japanese Proverb
"The only thing that stands between you and your dream is the story you keep telling yourself that you can't achieve it." – Jordan Belfort
"Perseverance is the hard work you do after you get tired of doing the hard work you already did." – Newt Gingrich
I hope these quotes provide some inspiration and ideas for your personal statement! Remember, choose quotes that speak to you personally and help showcase your unique strengths and qualities to the admissions committee.
Selecting the right quote to begin your personal statement can be a powerful tool to help you stand out in the admissions process. By choosing a quote that resonates with you and reflects your unique qualities and aspirations, you can set the tone for your personal statement and make a memorable first impression on the admissions team.
Whether you choose a quote about perseverance, leadership, or anything else, make sure it authentically represents who you are and what you hope to achieve. With these inspiring quotes as your guide, you'll be one step closer to crafting a personal statement that showcases your strengths, character, and potential.
WANT MORE AMAZING ARTICLES ON GRAD SCHOOL PERSONAL STATEMENTS?
100+ Outstanding Examples of Personal Statements
The Ultimate Guide to Writing a Winning Personal Statement
Common Pitfalls to Avoid in Your Personal Statement
Writing a Killer Opening Paragraph for Your Personal Statement
Ideal Length for a Graduate School Personal Statement
100 Inspiring Quotes to Jumpstart Your Personal Statement
How to Format & Structure Your Personal Statement for Grad School – The 5 Paragraph Approach
In the pursuit of graduate studies, one of the most critical aspects of the application process is writing a personal statementthat truly reflects your passion, dedication, and individuality. While every applicant's journey is unique, structuring and formatting your...
How to Start a Grad School Personal Statement: The Killer Opening
Consider this: you have two friends who shared their personal statements and asked for your feedback on the opening paragraphs. Friend A's opening paragraph: "I am writing this personal statement to express my interest in pursuing a graduate degree in psychology....
How Long Should a Personal Statement Be for Grad School?
In my recent posts, I have discussed some high-powered tips for creating an outstanding personal statement for grad school. I have also shared over 100 samples of personal statements that exemplify these strategies in action. These samples can serve as inspiration for...
Things to Avoid in a Grad School Personal Statement? Ultimate Guide with Examples
In my earlier post, I shared an ultimate guide on how to write an effective graduate school personal statement and introduced an 8-point framework to guide you in evaluating your personal statement. Building on that foundation, in this post, I'll delve into the things...
How to Write a Personal Statement for Graduate School? Ultimate Guide with Examples
One of the most important components of your application is your personal statement. A survey by the Council of Graduate Schools found that 64% of graduate admissions officers consider the personal statement to be the most important factor in the admissions...
WANT AMAZING ARTICLES ON GRAD SCHOOL PERSONAL STATEMENTS?
100+ Personal Statement Templates
How to Start an Essay
A Guide to Starting an Essay with a Quote: The Best Ways!
How to Start an Essay: Easy Tips to Help You Get Started
Key things you should know when picking the right quote for your essay, need professional help to understand how to begin an essay, how to begin an essay with a quote examples.
How to start an essay with a quote ? Have no idea how to start narrative essays for high school? Are you looking for good essay samples to follow when composing your paper? Don't know how to start an analytical essay? Writing an effective opening paragraph that will inform, motivate your reader can be challenging for schoolchildren/college students. It is an important step in the writing process everyone should take.
What strategy can help avoid mistakes? Remember that the most important purpose of your academic piece of writing is to persuade readers of your point of view based on evidence from in-depth research. Consider including the following key points in order to succeed:
At the essay's beginning, tell the public about the main idea your paper covers. Introduce your essay's subject in a clear manner
Focus on your paper explaining your audience the central issue of your discussion. You can do it in various ways. Pose a question, immediately suggesting answers that will be argued; state a thesis; it is possible to combine these two approaches. It's up to you to choose the most effective way
Can you start an essay with a quote? Definitely, yes! This is one of the killer ways to hook the reader. Bear in mind that when you are thinking how to begin an essay, you should take steps to make your readers fully understand why they might want to continue reading. This is the key
You have to catch your reader's attention with a hook - encourage him/her to read the entire paper. Your goal is to persuade the audience that your text is worth reading
You should orient your readers. You need to provide necessary information and explanations to help your audience follow your arguments. You can do it by answering basic questions of who, where, what, how, when, and why or by providing a short overview of the sources you'll be analyzing
Do you wonder how these strategies work? Order a model paper on your topic that will be written according to your specific requirements. It will serve you as an example to help you learn how to start essay with quote and other effective ways capable of attracting the reader. You can get the helping list of the best argumentative essay topics online easily.
College essays are long projects. Sometimes, many people find them overwhelming but if you break the writing process into small parts and try to complete your draft step by step, you can expect you will feel more confident and work more productively. Let's discuss how to start a paper with a quote, taking manageable steps.
First, choose a topic that you find intriguing. Define the purpose of your project and evaluate your options. The most successful strategy is to write about a subject that you are passionate about. Conduct research and study the available sources of information. Before you get started with your piece of writing, make a detailed outline to organize your thoughts, sort your ideas into certain categories, and determine natural links between your thoughts. Now, you are ready to write an introduction.
Follow the tips below to create an impressive introduction. There are 4 simple tips that will help you to cope with this task quickly and easily. Let's get started!
1. How to start an essay introduction? To attract your readers' attention, begin with the killer language means. Brainstorm ideas on an attention grabber and add a couple of sentences that lead to your thesis. Use one of the strategies that we've already discussed.
Beginning an essay with a quote is a good idea. Finally, use the outline or a mind map of your ideas and create a thesis statement – a sentence or a couple of sentences, the aim of which is to tell your audience about the point you will be arguing about in your paper. A thesis is the last sentence of your introduction.
You may need to return to your introduction after you've finished the final draft to clarify the focus, change, and rewrite the beginning of your paper several times to ensure that you are able to engage your readers and establish your authority.
2. How to start essay with quote? Do you wonder " Can I start an essay with a quote?" Definitely, yes! It's a rather popular way to begin an essay. You should find the right quote that fits your purpose and use it within the framework of your own words. How to begin an essay with a quote? Check the list with the most effective tips on how to put a quote in the beginning of an essay.
Avoid the frequently used quotations and clichés that are familiar to everyone because they will bore your target audience making them think that you have been lazy to search for the original quotes
Explain how the quote connects to your point
Select a quotation that your audience can understand and relate to
Make sure the quote exactly fits the tone of your academic paper
When introducing a quote , always acknowledge the source. Follow the requirements of a specific citation sty le
These tips on how to start an essay with a quote will help you pick the right quote that will impress your reader. No matter what sort of opening you choose, make sure it is related to the focus of your paper and serves a good tool for establishing the context, or plays a significant part in your thinking and analysis. Your opening should be clear, direct, and specific. Try to avoid too broad and general openings because they can make your paper look boring
3. How to start a paragraph in an essay? The next step is writing the body paragraphs. Talking about how to start a paragraph in an essay, we should say that all body paragraphs will have the similar basic structure. Write one of your main ideas in the outline as a topic sentence in a paragraph. Then, add supporting ideas. Back each supporting idea with relevant examples, statistics, and other details and make sure you provide enough information to link these smaller ideas together. You will have to write as many body paragraphs as you have main ideas in your outline.
4. How to start a conclusion for an essay? We've come to your paper's final part. Let's discuss how to start a conclusion for an essay. The length of a conclusion depends on the length of your paper and its complexity. There is no set formula for how to do this the right way.
Your task is to review the key points and provide a final perspective on your subject. Write 3 to 5 strong sentences. Make sure they reinforce your thesis statement and briefly remind your readers about the significance of your topic, and the research you have conducted. After writing your conclusion, check your paper's organization and logical flow of ideas, paying attention to the smallest details. Fix grammar, punctuation, and spelling mistakes.
As you see, writing high-scoring essays can be complicated and time-consuming but we hope that our simple tips on how to start a good essay will help you succeed in creating impressive beginnings for your admissions, argumentative, persuasive and other types of essays.
Some students think that it is as easy as ABC to start with a quote. However, it is a misconception as you need to learn how to do this the right way. There are certain things you should take into account when looking for the best quote. You should be patient as the search may take you more than one day. You should look through a number of sources to find a saying of a person that will be exactly what you need. Most students give preference to the sayings of famous people. It may sound surprising but this is not the best way to impress the reader.
It is better to find a quote of a person who isn't well-known. You can use a part of a long quote not to bore your reader in the very beginning of your paper. If you have found an interesting saying, don't rush to use it for your piece of writing. You need to conduct research on the history of the quote and create a successful methodology . Learn more about its origin to know what context it was first used in. Choose those sayings that were unexpected and creative.
Lack great ideas for a powerful introductory paragraph? Looking for the answer to the question "Can you start a paper with a quote?" Order a custom paper written by an experienced writer on our site and forget about your worries concerning academic writing. If you face a problem with completing a difficult task assigned to you by your college teacher or university professor, take advantage of the well-written professional examples that we offer to students of all academic levels, regardless of the complexity of the topic.
Do you wonder how they can be helpful? Simply using them, you will get a perfect understanding of how to start an essay on your topic, write a good introduction , organize your argument in the three body paragraphs, create an impressive conclusion, back your points with appropriate evidence and quotes from the relevant sources. We will provide you with the perfectly written model papers that can help you in creating your own pieces of writing.
Our experts are ready to help you 24/7. Don't hesitate to contact us whether you face a need to complete your paper urgently or just want us to review your work! Our team of professionals will wait for your order for assignment writing being ready to provide a helping hand and expert advice, which you may lack.
Entrust us to write your paper and enjoy your free time, which can be spent on things that really matter to you now. You won't regret choosing us as your reliable academic helper! Want to check if this is true? Read what our loyal customers say about our top quality services! Join them and pass your paper with flying colors!
If you do use a quote, you must introduce it correctly so that the reader understands why it is there and who said it. Don't just shove it in and hope the reader knows why you have included it. So say something like:
Regarding survival rates for gladiators, Johnstone states: "Gladiator shows were hardly the bloodbaths we see in modern films and TV programs. If there were five fights in a day, on average only one would end in death." This shows that the risk of death may have been low enough to entice free men to become gladiators.
You must also explain how the quote helps to answer the essay question (here the question would be: 'Why would free men become gladiators in ancient Rome?'). Be explicit: don't leave it up to your reader to work it out.
Karl Marx, writer of the pamphlet The Communist Manifesto, proclaims, "Communism abolishes all eternal truths…instead of constituting them on a new basis" (Marx 81). In other words, communism throws out all beliefs, not only ones that counter the ideas of communism. Marx's insistence on "abolishment" reflects the greater implication that communism not only represents a change in a political system or a belief, but also negates all previously accepted aspects of life. This would require a radical change of heart for all people. Marx's call for the abolishment of truths requires too much change in people's lives; his ideas are not ideal to change society.
Know How to Start an Essay with a Quote
Table of Contents
Essay writing is one of the most challenging tasks students will have to face during their academic life. Especially, to pull the readers into the essay and make them read it completely, an effective introduction is needed. In general, there are several approaches available for writing an essay introduction but the most popular one is using a quotation relevant to the topic to hook the readers. Do you know how to start an essay with a quote? In case, you have no idea about it, continue reading this blog post. Here, we have explained the most effective ways to begin an essay with a quote. In addition to that, we have also discussed how to find a perfect quote and include that in the introductory paragraph of your essay.
Before getting to know about the essay introduction writing with a quote, first, let us learn about quotes and their types.
What is a Quote?
A quote is a short passage or phrase taken from the text or speech of other authors. In general, a quotation is a powerful tool in essay writing.  There are many famous quotes available on almost all the topics like life, wisdom, knowledge, experience, etc. Relevant to your topic, you can pick the most popular quotes from any celebrities of the past or present and use them in your written assignments or speeches.
Various Types of Quotes
To begin an essay, you can use any type of quote. Listed below are the most popular examples of quotations.
Paraphrase: Reworded statements that contain the same meaning as original phrases.
Summary: Provides a brief account of the main points in the initial quote.
Direct Quotes: Includes all the spoken or written words.
Often, when writing academic essays, students use direct quotes without changing any expression. But you can use any of the above-mentioned forms effectively to avoid interfering with the original citation's actual meaning.
Learn How to Start an Essay with a Quote
Discussed below are the important tips that would be helpful for you when you wonder how to start an essay with a quote.
Know your target audience
When searching for a quote, give more importance to the quote that is easy for your readers to understand and relate to. If you use a less popular or unfamiliar quote as a hook, then no big impact will be created in your audience when they read the introductory paragraph of your essay.
Typically, you can use a quote from a pop culture celebrity or popular personality to attract the general audience. But to connect with more specific audiences, you should choose a source that is fitting your target audience.
Never use a quote that is offensive to the readers unless you plan to contradict the quote. In case, the quote you use is obscure or if you think it would be unfamiliar to your readers, provide additional details on that quote. Remember, the quote you prefer should be clear and informative but it shouldn't insult your reader's intelligence.
Identify the context of the quote
Before using a quote in your essay, research and get to know the original context of a quotation. If you have a prior idea about the quotation, then you can easily determine whether you can use that quote in the beginning section of your essay.
Choose a quote relevant to your purpose
The quote you use in your essay must sync with the purpose of your topic appropriately. If you use any quote that is irrelevant to the topic, then it may distract your target readers instead of drawing them into your essay. So, when choosing a quote, give preference to the tone and purpose of the essay. For instance, a humorous quote will not gel well in an essay on sensitive topics.
Avoid Cliches and frequently used quotations
If you use a popular quotation in the same way as every other person, then the quotation will bore your readers. Also, it would make your readers think that you haven't considered your target audience. So, avoid using clichéd quotes or frequently used quotations in your essay.
Connect your quote and point
Never pick a random quote and begin your essay. The quote you use should be relevant to your essay topic or thesis. Make sure to establish a connection between the quotation and the topic of your essay. Most importantly, explain how the quote supports your argument or opinion about a certain essay topic.
Say, for example, when writing an essay on topics like gender equality or feminism, to emphasize your main point, you can pick any quote from a feminist author.
Acknowledge the source
All the quotes you use in your essay require proper acknowledgment. If you use any quote in your essay, then be certain to mention from where you took that quote because acknowledging the source will enhance the credibility of your essay. When you include quotes in your essay, remember to follow a proper citation essay format .
Especially to help your readers easily find the source, we recommend you follow proper documentation formats like Modern Language Association (MLA), American Psychological Association (APA) style, etc.
Considering all these tips on how to start an essay with a quote will help you to select the right quote. No matter what quote you choose to begin the essay, before incorporating it, check whether it is related to the focus of your essay. Usually, the opening of your essay should be clear, concise, and specific. So, avoid choosing too wide or general openings that give a boring effect to your essay.
Tips for Choosing the Right Quote for an Essay Introduction
While you are in the process of selecting a quote for your essay introduction, keep these things in your mind.
Always give high priority to content over authority i.e. a quote's message or thought is more important when compared to the figures behind it. This would help you to escape from the risk of not being unique by citing famous personalities like everyone else.
Try to find out the context in which the quotes were created i.e. the situation that made an author write the quote. Describing this would give a clear idea to the readers about the internal struggles faced by the authors.
Searching for quotes is a time-consuming process. Basically, there are multiple methods available to search for quotes. Some common methods include checking good books that contain a collection of quotes and using online search engines to formulate queries. Yet another approach is choosing relevant sources directly and searching for quotable passages in them.
Know How to Include a Quote in Essay Introduction
When writing the quotation in your essay introduction, make sure to follow these things.
Introduce the quotation in your own words. Also, you should find out the speaker of the quotation.
If your quote is the first sentence of your essay, then remember to provide the explanation of the quote in 2-3 sentences. In addition to that, explain why you chose that quotation and why it is important for your essay.
Thirdly, you should give an explicit association between the quotation you used and your thesis statement. Note that the quotation should not distract from your argument.
Effective Ways to Introduce a Quote in an Essay
When you include a quote in your essay, according to your citation style, remember to include the last name of the author, page number, and date. Listed below are some possible ways through which you can introduce a quotation in your essay, as per the MLA format.
While introducing a quotation, use a full sentence followed by a colon.
Start the sentence with your own words and then finish it with quoted words.
Include an introductory phrase naming the source, followed by a comma to quote the author.
To introduce the words of an author, use a descriptive verb followed by a comma.
If your lead-in to the quotation ends, never include a comma after that.
Examples of How to Start an Essay with a Quote
The quote you use for the introduction should not stand alone in the essay. Also, while mentioning the quote, you should punctuate it appropriately by using quotation marks around them. Failing to cite the sources of the quote may lead to plagiarism issues.
As said above, whenever you write a quote, make sure to cite the original source and the name of the authors in a standard reference format.
Here are some examples of how to acknowledge the source of a quote using a proper citation style or format.
Nelson Mandela once said, "A winner is a dreamer who never gives up". The witch regrets leaving his cave in the forest: "This is not a quote; this is a formatting example" (Shelley 10). In progress report 12, Steven explains "This is not a real quote; this is a formatting example" (Keyes 402). Mark Twain (1940) once wrote, "Give every day the chance to become the most beautiful of your life" (p. 235).
Starting Essays with a Quote- Pros and Cons
Beginning an essay with a quote contains a lot of pros and cons. Listed below are some advantages and disadvantages of opening an essay with a quote.
Using a quote at the start of your essay would help you to
Set a proper tone.
Grab the attention of the readers at an easy go.
Recruit the original authors' authority in the essay.
Here are some common disadvantages of starting an essay with a quote.
Time-consuming to search and find an ideal quotation that matches the purpose of the essay.
Rush the culmination.
They are cliche.
Wrapping Up
We hope you are now clear about how to start an essay with a quote. In case, you are not sure what quote to use in your essay or how to begin an essay with a quote, reach out to us for essay writing help. We have numerous skilled essay writers online to offer you cheap assignment writing help for all types of academic essays. Moreover, availing of our essay writing service will aid you in submitting high-quality and plagiarism-free essays in accordance with your requirements. Also, taking our academic paper writing service will help you complete all your essay assignments in advance of the deadline and achieve top grades.
Related Post
What are the Negative Aspects of Online Education?
Learn How to Write a 300-Word Essay
Why it's Important to Check User Reviews Before Seeking Assignment Help?
About author.
https://www.greatassignmenthelp.com/
Comments are closed.
Top 155 Java Project Ideas for Beginners and Experts
Get to know how to write a reflective essay, what are the different types of essay format, apa vs. mla: know the major differences between the citation styles, top 155 bioethics topics to consider for writing a research paper, 80 innovative social media marketing ideas of 2023, 21 best time management tips everyone should follow, r vs. stata: which is the best for data science, how many pages is 1200 words, 185 best expository essay topics for students to consider, get help instantly.
Raise Your Grades with Great Assignment Help
Programs near you Online & evening classes
Columbia, MO Traditional, online and in-class
Jefferson City, MO Blended, online & in class
Advising & tutoring
Introducing quotations
Study strategies
Academic advising
Trio support
Advising and Tutoring
Tutoring and Writing Assistance
Suggested Ways to Introduce Quotations
Suggested ways to introduce quotations
When you quote another writer's words, it's best to introduce or contextualize the quote.
How to quote in an essay?
To introduce a quote in an essay, don't forget to include author's last name and page number (MLA) or author, date, and page number (APA) in your citation. Shown below are some possible ways to introduce quotations. The examples use MLA format.
1. Use a full sentence followed by a colon to introduce a quotation.
The setting emphasizes deception: "Nothing is as it appears" (Smith 1).
Piercy ends the poem on an ironic note: "To every woman a happy ending" (25).
2. Begin a sentence with your own words, then complete it with quoted words.
Note that in the second example below, a slash with a space on either side ( / ) marks a line break in the original poem.
Hamlet's task is to avenge a "foul and most unnatural murder" (Shakespeare 925).
The speaker is mystified by her sleeping baby, whose "moth-breath / flickers among the flat pink roses" (Plath 17).
3. Use an introductory phrase naming the source, followed by a comma to quote a critic or researcher
Note that the first letter after the quotation marks should be upper case. According to MLA guidelines, if you change the case of a letter from the original, you must indicate this with brackets. APA format doesn't require brackets.
According to Smith, "[W]riting is fun" (215).
In Smith's words, " . . .
In Smith's view, " . . .
4. Use a descriptive verb, followed by a comma to introduce a critic's words
Avoid using says unless the words were originally spoken aloud, for instance, during an interview.
Smith states, "This book is terrific" (102).
Smith remarks, " . . .
Smith writes, " . . .
Smith notes, " . . .
Smith comments, " . . .
Smith observes, " . . .
Smith concludes, " . . .
Smith reports, " . . .
Smith maintains, " . . .
Smith adds, " . . .
5. Don't follow it with a comma if your lead-in to the quotation ends in that or as
The first letter of the quotation should be lower case.
Smith points out that "millions of students would like to burn this book" (53).
Smith emphasizes that " . . .
Smith interprets the hand washing in MacBeth as "an attempt at absolution" (106).
Smith describes the novel as "a celebration of human experience" (233).
Writing skills are critical to success
Skilled writers are in demand across all industries. Learn the tips, techniques and strategies to effectively communicate your thoughts and ideas on paper. Apply today to get a comprehensive liberal arts education that will improve your writing abilities.
What's next:
Affordability
Columbia College partnerships
Explore your degree options
IAS Preparation
UPSC Preparation Strategy
Useful Quotes For UPSC Mains Exam Gs And Essay Papers
Important Quotes for UPSC Civil Services Mains Exam General Studies and Essay Papers
Using quotes from revered personalities to emphasise your point adds a lot of value to your answers in the IAS exam. With the introduction of the GS 4 paper (Ethics, Integrity and Aptitude) and the changing nature of the Essay paper (UPSC mains 2018 Essay paper had four topics related to quotes/philosophy/character), it has become quite necessary to include some relevant quotes in the answers.
For the UPSC Exam , selecting quotes is important as quoting some celebrity/non-entity is likely to do more harm than good. During the preparation phase, an IAS aspirant can either classify quotes based on the source or organise them under broad pertinent categories such as education, Justice, etc.

Explore The Ultimate Guide to IAS Exam Preparation
Download The E-Book Now!

In this article, we have compiled a list of quotes which are important from the UPSC syllabus point of view. Also, the two ways to categorise the quotes for quick revision are illustrated below. Candidates are advised to use the approach that suits their study process.
Important Quotes for UPSC GS and Essay
The list given above is just a brief example. Aspirants should identify issues/keywords and make their list of UPSC relevant quotes.
Quotes categorised by author/personality
Although comprehensive, the table of odd quotes above is by no means exhaustive. IAS aspirants should go through UPSC mains GS and essay papers from past years to understand how these quotes can come in handy and then compile and categorise their own lists.
Also, read:
Leave a Comment Cancel reply
Your Mobile number and Email id will not be published. Required fields are marked *
Request OTP on Voice Call
Post My Comment

IAS 2024 - Your dream can come true!
Download the ultimate guide to upsc cse preparation.
Register with BYJU'S & Download Free PDFs
Register with byju's & watch live videos.