ESSAY SAUCE
FOR STUDENTS : ALL THE INGREDIENTS OF A GOOD ESSAY
Essay: The connection between schizophrenia and crime
Essay details and download:.
Subject area(s): Psychology essays
Reading time: 5 minutes
Price: Free download
Published: 15 July 2019*
File format: Text
Words: 1,240 (approx)
Number of pages: 5 (approx)
Text preview of this essay:
This page of the essay has 1,240 words. Download the full version above.
Introduction
Recently, researchers have been keen understanding the relationship between Schizophrenia, substance abuses, and violent criminal behavior. According to the majority of these latest research studies, suicide is one of the most common criminal activity associated with Schizophrenia. History of past violence is another common predictor of violent crime associated with Schizophrenia. Schizophrenia patients with a rich history of violence are likely to commit crimes such as rape and murder. Schizophrenia patient is also highly likely to engage in substance and alcohol abuse. They abuse drugs and misuse alcohol because of the mental illness that affects their ability to think and reason accurately. This means that the more the patient engages in drug and alcohol abuse, the higher the chances of committing crimes. Furthermore, it is imperative to note that Schizophrenia patient's failure to take medication increases their chances of engaging in crime. This is mainly because, without medication, the symptoms such as hallucinations and delusions worsens. The cognitive ability of the patient is also adversely affected. As a result, they are likely to make ineffective decisions like engaging in criminal activities. The purpose of this essay is to explore the connection between Schizophrenia and Crime.
The Connection between Schizophrenia and Crime
According to an Australian study, Schizophrenia patient is three times likely to commit crimes as compared to an individual who is not suffering from any mental illness. Secondly, approximately 8.2% of Schizophrenia patients have been convicted of violent crimes. The main reason for the cognition between Schizophrenia and crime is that the disorder adversely affects the individual's cognition (Keers et al. 2014). In normal circumstances, Schizophrenia patient acts like a normal person. However, if the disorder is not treated early, it can have tremendous implications for the patient's life.
Schizophrenia adversely affects the patient's cognitive ability. One of the most common symptoms of Schizophrenia is a dysfunctional way of thinking. In most cases, Schizophrenia patients are considered to be with ineffective executive functioning. In such situations, the patient has difficulty comprehending the information they are presented. As a result, they make ineffective decisions due to poor interpretation of such information. The patient's memory is also adversely affected (Rund, 2018). This means that they are easy to forget. Schizophrenia patients also encounter challenges pay attention. For instance, when they are told that criminal activities attract punishment, they easily forget. Even if they are warned, they easily engage in criminal activities without their wish. Thus, to avoid such situations, it is imperative to encourage Schizophrenia to seek treatment as soon as possible.
Cognitive impairment as a result of the disorder can affect various aspects of the patient's life. In most cases, Schizophrenia patients are unable to engage in normal daily activities. Some of them withdraw from the society. This is mainly because they are unable to relate and interact with others including family and friends. Thus, when faced with challenges, most of them will resort to violence and criminal activities. Lack of effective communication skills affects their ability to express themselves (Keers et al. 2014). Therefore, if untreated, they will end up engaging in criminal activities such as suicide.
Moreover, Schizophrenia patients are unable to engage in intellectual activities and tasks. Instead of reading a book, such a patient often glares on the pages without reading or concentrating. When watching, they can glare on the screen without following or understanding what is going on at all. Their ability to perceive instructions is also affected. For instance, if they are taught to be discipline, they will forget and still engage in undesirable behaviors (Fleischman et al., 2014). This is so because the disorder affects the patient's short memory, concentration, and executive function.
Diagnosis and Treatment
The connection between Schizophrenia and crime can be disconnected by diagnosing and treating the affected patients. One of the best ways of diagnosing Schizophrenia is through a physical exam. The physical exam is mainly conducted to rule out symptoms that are not associated with Schizophrenia. Physical exam also enables the doctors to check for any other health complications that could be affecting the patient. Secondly, there are various tests and screenings that have been recommended for the diagnosis of Schizophrenia (Rund, 2018). Tests are mainly aimed at ruling out the causes of similar symptoms of Schizophrenia. On the other hand, screenings are meant to check on issues such as substance and alcohol abuse.
Furthermore, it is imperative to note that psychiatric evaluation plays a crucial role in diagnosing Schizophrenia. This is the process in which a mental health profession checks on the mental status of the patient. The most common issues that are checked include the potential for violence and crime, hallucinations, suicide, and substance abuse. The health professional can also use such opportunity to discuss the family and history of the patient (Fleischman et al., 2018). Psychiatric evaluation reveals a lot regarding the connection between Schizophrenia and crime.
In the case of treatment of Schizophrenia, antipsychotics are the most recommended medications. The primary objective of antipsychotic is to control the symptoms of this disorder by influencing the brain functioning. In essence, these medicines are focused on lowering the signs and symptoms of Schizophrenia (Silverstein et al., 2015). Antianxiety drugs and anti-depressants can also be used to treat the disorder. However, to effectively delink the connection between Schizophrenia and crime, it is vital to use psychosocial interventions.
One of the most commonly preferred psychosocial intervention is individual therapy. One of the primary objectives of this therapy is to help the patient to cope with the stress associated with the disorder. The patient is also empowered to learn about the disorder's warning signs. In such situations, they are better placed to manage the disorder at individual levels (Silverstein et al., 2015). This means that crimes such as suicide and potential crimes are minimized. The second intervention is social skills training. The primary objective of this therapy is to improve the social skills of the patient. This means that the patient will be better placed to express themselves to friends and family (Rund, 2018). When they are stressed up, they can be easily assisted. In such situations, the potential of them engaging in violence or criminal activities are considerably reduced.
Finally, family therapies can play a crucial role in supporting Schizophrenia patients. For instance, family therapy is meant to promote and support the family of the patient. When the patient's family is supported, stress and other symptoms are likely to be reduced. In the long run, the patient will be unlikely to easily engage in criminal activities (Fleischman et al., 2018). Lastly, vocational rehabilitation and supported employment can positively change the lives of Schizophrenia patients. Empowering these patients to a point where they have jobs to support themselves and their families reduces the chances of them engaging in crime and violence.
Conclusion In conclusion, it is concise that Schizophrenia and Crime are interconnected. The primary reason for this relationship is that Schizophrenia affects the patient's cognition. This means that the memory, attention, and executive function of the patient are adversely affected. Due to poor reasoning and thinking, the patient is likely to engage in violence and criminal activities such as suicide. However, to eradicate this situation, Schizophrenia must be diagnosed and treated. The most effective diagnosis approaches include a physical exam, tests and screening, and psychiatric evaluation. On the other hand, psychosocial interventions such as individual and family therapy plays a central role in delinking the patient from crime.
...(download the rest of the essay above)
Related essays:
Examining The Different Nuisances of Schizophrenia
Schizophrenia / self-harm
Early-onset schizophrenia
Compare agents used to treat Schizophrenia when administered with Clozapine
Recently evolved human specific methylated regions are enriched in schizophrenia signals
Influence of approach (cognitive/biological) on the treatment of schizophrenia
Dissociative Identity Disorder / Schizophrenia / Depression (literature review, online sources)
Treatments for schizophrenia
Schizophrenia Crisis
Being diagnosed with schizophrenia
Research trail – schizophrenia
Schizophrenia – symptoms, causes, physiological and biological approach
Schizophrenia – subtypes, causes, treatments, psychotherapy
About this essay:
If you use part of this page in your own work, you need to provide a citation, as follows:
Essay Sauce, The connection between schizophrenia and crime . Available from:<https://www.essaysauce.com/psychology-essays/schizophrenia-crime/> [Accessed 28-11-23].
These Psychology essays have been submitted to us by students in order to help you with your studies.
* This essay may have been previously published on Essay.uk.com at an earlier date.
Essay Categories:
Accounting essays
Architecture essays
Business essays
Computer science essays
Criminology essays
Economics essays
Education essays
Engineering essays
English language essays
Environmental studies essays
Essay examples
Finance essays
Geography essays
Health essays
History essays
Hospitality and tourism essays
Human rights essays
Information technology essays
International relations
Leadership essays
Linguistics essays
Literature essays
Management essays
Marketing essays
Mathematics essays
Media essays
Medicine essays
Military essays
Miscellaneous essays
Music Essays
Nursing essays
Philosophy essays
Photography and arts essays
Politics essays
Project management essays
Psychology essays
Religious studies and theology essays
Sample essays
Science essays
Social work essays
Sociology essays
Sports essays
Types of essay
Zoology essays
Privacy Overview
Home — Essay Samples — Nursing & Health — Schizophrenia — Schizophrenia and Crime: the Complex Relationship

Schizophrenia and Crime: The Complex Relationship
Categories: Schizophrenia
About this sample

Words: 617 |
Published: Sep 16, 2023
Words: 617 | Page: 1 | 4 min read
Table of contents
Understanding schizophrenia, the stigma and misconceptions, the complex relationship with crime, criminal responsibility and mental health, support and intervention, 1. symptom severity:, 2. substance abuse:, 3. lack of treatment:, 1. early intervention:, 2. mental health courts:, 3. education and advocacy:.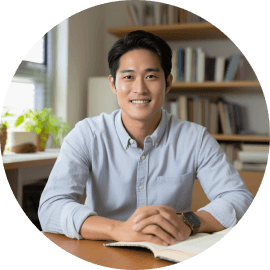 Cite this Essay
Let us write you an essay from scratch
450+ experts on 30 subjects ready to help
Custom essay delivered in as few as 3 hours
Get high-quality help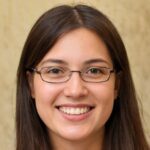 Verified writer
Expert in: Nursing & Health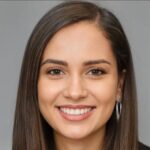 + 120 experts online
By clicking "Check Writers' Offers", you agree to our terms of service and privacy policy . We'll occasionally send you promo and account related email
No need to pay just yet!
Related Essays
3 pages / 1236 words
1 pages / 628 words
2 pages / 873 words
1 pages / 501 words
Remember! This is just a sample.
You can get your custom paper by one of our expert writers.
121 writers online
Still can't find what you need?
Browse our vast selection of original essay samples, each expertly formatted and styled
Related Essays on Schizophrenia
Association, A. P. (2013). American Psychiatric Associaiton. Retrieved from www.psychiatry.org: file:///C:/Users/RAUHATH/AppData/Local/Temp/APA_DSM-5-Schizophrenia.pdfHavard Health Publishing. (2019, 2). Retrieved from HAvard [...]
As a clinical therapist, I've recently received a call from a woman who had been concerned with her husband's deranged delusions and hallucinations, and sought help to determine what she could do to help him. She explained to me [...]
Schizophrenia, as defined by the National Institute of Mental Health, is a chronic and debilitating mental disorder characterized by deficits in thought processes, perceptions, and emotional responsiveness. Patients afflicted [...]
Best friends are needed in life, and we all have them at some point in our lives. Some of us have had best friends that are imaginary, for some of us is mom, dad, or a family member, and for the rest a best friend is some [...]
The Purpose of the following essay is to examine the causes of depression in Scotland. Depression is a highly common mental health issue, mostly recognized by its main symptoms of severe sadness, decreased energy, loss of [...]
The article that's going to be analyzed is from the Kidshealth organization. This organization is a regional-known organization that focuses on all sorts of health related issues that might concern developing kids. The article [...]
Related Topics
By clicking "Send", you agree to our Terms of service and Privacy statement . We will occasionally send you account related emails.
Where do you want us to send this sample?
By clicking "Continue", you agree to our terms of service and privacy policy.
Be careful. This essay is not unique
This essay was donated by a student and is likely to have been used and submitted before
Download this Sample
Free samples may contain mistakes and not unique parts
Sorry, we could not paraphrase this essay. Our professional writers can rewrite it and get you a unique paper.
Please check your inbox.
We can write you a custom essay that will follow your exact instructions and meet the deadlines. Let's fix your grades together!
Get Your Personalized Essay in 3 Hours or Less!
We use cookies to personalyze your web-site experience. By continuing we'll assume you board with our cookie policy .
Instructions Followed To The Letter
Deadlines Met At Every Stage
Unique And Plagiarism Free
Essays On Science And Philosophy
Schizophrenia and Crimes
Schizophrenics not only engage in dangerous behavior but also criminal behavior. Schizophrenics' commit violent crimes at a rate higher than the average person (Wallace et al., 2004). Unfortunately, having a diagnosis of schizophrenia is correlated with a 4.0 to 6.0 increase in the probability of committing a violent crime; violent crime definitions, cultural behavior, and public support vary amongst cultures and societies (Wallace et al., 2004; Hodgins et al., 2005), which can explain the 2.0 variance in the data. Moreover, although having a diagnosis of schizophrenia increases the probability of committing a violent crime, only 20% of those diagnosed with schizophrenia ever commit a violent crime (Torrey, 2013). So, if violent crime amongst schizophrenic populations is to be understood, then research on relevant variables ought to be looked at; more specifically, do schizophrenics who abuse substances commit more violent crimes than schizophrenics who do not: lifestyle or symptoms. However, it is important to consider more than lifestyle and symptoms, for there are many more causal mechanisms that induce violent criminal behavior in schizophrenics: schizophrenia is a multi-factorial illness (Torrey, 2013). And, even furthermore, one variable, such as substance abuse, will ultimately be insufficient for explaining the complexity of any human behavior, given that human behavior is multi-dimensional (Reisberg, 2014). So, this essay will explore other important variables as well, such as conduct disorder, lack of treatment, and comorbidity.
Yes, Schizophrenics that commit violent crimes often have a substance use disorder. However, that is not the entire picture. Of those who have schizophrenia and commit violent crimes, a 95% correlation with psychotic symptoms occurs (Wallace, 2004); furthermore, a 90% co-morbidity rate between psychotic symptoms and substance abuse exists (Soyka, 2000). And, on top of that, for schizophrenics who experience psychotic symptoms and do not commit violent crimes, a 90% comorbidity rate for substance abuse and psychotic symptoms is present (Hodgins et al., 2005). So, in other words, given that substance abuse is associated with psychotic symptoms, it is unknown whether the drugs or symptoms cause the patient to engage in violent crime.
In general, schizophrenics abuse substances; about 85% abuse alcohol or nicotine (Hodgins et al., 2005), which are known to exacerbate psychotic symptoms (Hodgins et al., 2005), and psychotic symptoms are also known to induce violent behavior (Torrey, 2013). In fact, if someone has a genetic predisposition to schizophrenia, then the use of psychoactive substances has the potential to not only induce psychotic symptoms but also induce an early onset of schizophrenia (Torrey, 2013). Moreover, the reason Schizophrenics often give for their substance abuse is that the use of substances helps them cope with their affect decay, delusions, and hallucinations; essentially, the high prevalence of substance abuse is a form of self-medication (Torrey, 2013). Thus, until a researcher develops a method to measure rates of violent crimes amongst schizophrenics who do not abuse substances, the question of substance abuse being causal in violent crimes amongst schizophrenia is an unanswerable one.
Even though substance abuse and psychotic symptoms cannot be separately studied, the lifestyle of substance abuse can be. That is, whether the lifestyle and areas of congregation for substance abusing schizophrenics leads to an increase in violent behavior or not.
One study found that 15% of the schizophrenics participating had committed theft for monetary gain to support a drug addiction at some point in time (Hodgins et al., 2005). Furthermore, two variables associated with violent behavior in schizophrenia are persecutory and paranoid delusions (Soyka, 2000 ) , which can be brought on by substance use; many psychotic symptoms are a result of hyperactivity in the mesolimbic and cortical-limbic pathways (Frith, 2015), and illicit substances such as marijuana are known to stimulate activity in these areas (Frith, 2015), which then brings on psychotic symptoms. So, substance abuse in a social setting may lead to more violent crime because of how the substances influence on the brain. Even furthermore, many illicit substances have an environmental component to their psycho-active influence, so the experience received from the drug depends on the tone of the surroundings (Torrey, 2013); for example, a drug house will induce a negative experience given the potential dangers, whereas one's personal house may induce a positive experience given the sense of security. Now, given that paranoia often leads to irrational and violent behavior, then an environmentally induced paranoia may lead to violent behavior; and, to be noted, many schizophrenics do spend much of their time in deviant areas (Torrey, 2013). Lastly, the sheer presence of others simply increases the odds of violent outbursts being directed towards a person. Clearly, the lifestyle associated with substance abuse can lead to an increase in violence.
Another contributing factor is that many schizophrenics are on antipsychotics while consuming other illicit substances. That is, certain illicit substances, such as hallucinogens, are known to provoke psychotic symptoms in schizophrenics when mixed with antipsychotics (Torrey, 2013). And since hallucinogens have the capacity to cause psychotic symptoms in healthy populations, it is quite dangerous to mix antipsychotics with hallucinogens. So, drug mixing plays a role in the explanation of violent schizophrenics. On top of the abuse of hallucinogens, some patients will stop their medication because of substance abuse. Patients who stop using their medication, or cannot access treatment anymore, experience an increase in violent behavior as well (Torrey, 2013). Another study found that substance abuse influences the patient's willingness to seek treatment, which can lead to an increase in violent behavior (Hodgins et al., 2005).
The last variable that must be discussed is conduct disorder. Conduct disorder has an 80% comorbidity rate with schizophrenia (Hodgins et al., 2005). Conduct disorder is also associated with physical abuse, substance abuse, an earlier onset of schizophrenia, and a 2.6 increase in probability for committing violent crimes (Hodgins et al., 2005). Additionally, each symptom of conduct disorder seems to increase the likely hood of violent behavior, not just the diagnosis (Hodgins et al., 2005); that is, each anti-social behavior associated with conduct disorder seems to increase the likely hood of violent crime. Furthermore, a comorbid diagnosis of schizophrenia and conduct disorder entails a greater risk for violent criminal behavior than having a diagnosis of conduct disorder only (Hodgins et al., 2005). Conduct disorder complicates the entire situation because it is also a multi-factorial disorder (Hodgins et al., 2005).
One of the primary limitations of current research is the lack of knowledge about the nuances of a schizophrenic's lifestyle. There is a need for more knowledge about environmental invariants; more specifically, the social circles, family support, and income. Environment plays a substantial role in substance use; for instance, Marijuana and Alcohol are more addictive than other illicit substances because they are socially acceptable (Linden, 2012). So, whether schizophrenics associated with more substance abusers or not is relevant knowledge. Additionally, family support has been known to mitigate substance abuse and violent behavior (Torrey, 2013). So, whether the average patient has readily available family support or not is, as well, relevant for future research. Lastly, income may influence whether schizophrenics choose to steal to support their habits or not. So, whether patients can maintain a decent income is certainly important for future research.
Beebee, H., Hitchcock, C., & Menzies, P. C. (2012).  The Oxford handbook of causation . Oxford: Oxford University Press.
Brochu, S., Cousineau, M.-M., Gillet, M., Cournoyer, L.-G., Pernanen, K. & Motiuk, L. (2001, January). Drugs, alcohol, and criminal behaviour : a profile of inmates in canadian federal institutions. Forum on Corrections Research, 13(3), 20-24.
Frith, C. D. (2015).  The cognitive neuropsychology of schizophrenia . London: Psychology Press, Taylor & Francis Group.
Hodgins, S., Tiihonen, J., & Ross, D. (2005). The consequences of Conduct Disorder for males who develop schizophrenia: Associations with criminality, aggressive behavior, substance use, and psychiatric services.  Schizophrenia Research,78 (2-3), 323-335. doi:10.1016/j.schres.2005.05.021
Linden, D. J. (2012).  The compass of pleasure: how our brains make fatty foods, orgasm, exercise, marijuana, generosity, vodka, learning, and gambling feel so good . New York: Penguin Books.
R, E. K. (2003).  Principles of neural Science . Cambridge: McGrawHill.
Reisberg, D. (2014).  The Oxford handbook of cognitive psychology . New York: Oxford University Press.
Soyka, M. (2000). Substance misuse, psychiatric disorder and violent and disturbed behaviour.  The British Journal of Psychiatry,176 (4), 345-350. doi:10.1192/bjp.176.4.345
Torrey, E. F. (2013).  Surviving Schizophrenia: a Family Manual . HarperCollins.
Wallace, C., Mullen, P. E., & Burgess, P. (2004). Criminal Offending in Schizophrenia Over a 25-Year Period Marked by Deinstitutionalization and Increasing Prevalence of Comorbid Substance Use Disorders.  American Journal of Psychiatry,161 (4), 716-727. doi:10.1176/appi.ajp.161.4.716
Share with friends
Ideasinhat is a business development analyst and longtime reader of academic literature. He writes books and essays on science and philosophy, and posts them to this website. The essays, as with the books, cover topics from psychology, philosophy, and cognitive science to economics, politics, and law.
Leave a Reply Cancel reply