Student Life Essay & Paragraph
Student life is the time to sow the seeds of a person's future. In student life, a student stays focused on his lessons, he follows a routine and discipline . In this way, he builds his future. Here is a huge collection of student life essays and paragraphs focusing on a student's daily life, his responsibilities and duties, and a day in student life. Hopefully, they will help the students.
Table of Contents
Student Life Essay 100 Words
A student is a boy or a girl who studies at an academic institution. Student life is the golden time of one's life.
The main duty of a student is to study regularly. It is his/her most important responsibility. A student should be very careful about his/her studies. He/she should always be up-to-date with the latest findings of the world. A student must be disciplined, punctual, hardworking, and clean. He/she should do physical exercise daily to remain healthy and fit. He/she should respect the older and love the younger. He/she should love his/her country.
A student is the future leader of a country. He/she should be more serious about his/her duties.
Student Life Essay for Class 5 Duties of an Ideal Student
Student life is the initial time spent in a  school or madrasah for the purpose of acquiring knowledge. Student life is the time of preparation for one's whole life. It is like sowing seeds in the ground. If student life is good, the future is bright.
In student life, a student has to pursue knowledge. He has to follow a routine, try not to waste a single moment. If someone wastes this time with negligence, he has to regret it for the rest of his life.
In student life, a student comes in contact with wise  teachers in school. In this way, along with education, he also gets the opportunity to gain experience. Teachers help him set his life goal and try to build him up as a person of character and confidence. These achievements greatly affect later life. That is why student life is considered the best time of human life.
Student Life Essay for Class 6 An Ideal Student
Introduction: An ideal student is he who reads regularly. All the students are not ideal students. An ideal student is one who can be followed by other students. Everybody loves an ideal student.
Duties of an Ideal Student: The first and foremost duty of an ideal student is to read and acquire knowledge. An ideal student follows all the rules of student life. He lives his life in a disciplined way. He gets up early in the morning and goes to his study. He always prepares his lessons regularly and attends his classes every day. He respects his teachers and shows friendly behavior to his fellow students. He listens attentively to what his teachers say. He does not make a noise in the class. He does not disturb his classmates and teachers. He does not gossip in class. He is punctual, attentive, and regular. He tries to help the weak students.
Duty to the Nation: An ideal student is a good citizen of the country. He thinks for the betterment of society. In his leisure, he tries to help the downtrodden people of society. He does not care for his personal interest.
Duty to the Family: An ideal student also thinks of his family. He feels for his brothers and sisters. He often shares the responsibilities of his father. He is not a burden to his family or to society.
Extracurricular Activities: An ideal student does not read his prescribed textbook only. He reads newspapers and magazines. This widens his outlook and enriches his knowledge. He also takes part in games and sports. He takes physical exercise regularly. He knows that "A sound mind in a sound body".
Duties in times of Calamities: During floods and other natural calamities, he stands by the people. He tries to remove illiteracy from society. He prepares himself to take up the future responsibility of the nation.
Conclusion: An ideal student avoids evil company. An ideal student is the pride and glory of society. Our country needs most an ideal student.
Student Life Essay for Class 7 Duties of A Student
Hints: (i) Introduction, (ii) Primary Duty, (iii) Duty to parents and superiors, (iv) Duty to society, (v) Conclusion.
Introduction: The period which we spend in schools and college to receive an education is called student life. Student life is the best time of our life. During this period a student is free from the cares and anxieties of the world.
Training Period: The future of a man depends on his student life. It is called the seed time of life. He should prepare himself for the battle of life.
Primary Duty: The main duty of a student is to acquire knowledge. He should read textbooks regularly. During his leisure period, a student should read newspapers and magazines. He should go to school regularly. He should listen to his teachers. He should also read newspapers and magazines. He should make proper use of time. If he works hard, he is sure to succeed in life. He should take part in games and sports to build sound health.
in the classroom, he should be polite and gentle. He must have good feelings and sympathy for his classmates. He will even help the weak students in preparing their lessons.
Duty to Parents and Superiors: A student must be obedient to his teachers, parents, and superiors. He must learn to be polite to his superiors. He must carry out the advice and order of his parents.
Duty to Society: Students are the future of the nation. They are the future leader of the country. They should be aware of the social and other problems of the country. They should take part in social service. During the long vacation, they can start night schools to teach illiterate people. During floods and cyclones, the students can distribute medicine, food, and cloth to the affected people.
Conclusion: Student life is a time of learning. It is the time to prepare ourselves for future life. It is the happiest period of our life. The students should keep away from evil company.
Student Life Essay for Class 8 Discipline in Students Life
Our whole life is student life. It is the best part of our life. During this period, we have no cares and anxieties about the world. We gain knowledge and practice rules and discipline.
It is the most pleasant as well as the most important period of a man's life. It lasts until we enter into our worldly life. During this period, we come in close touch with teachers and other students.
Student life is the time of sowing the seeds for human life. We have to work hard and all our duties and responsibilities as a student faithfully to achieve success in life. If we neglect, we must suffer later.
There is no rose without a thorn, no rights without duties, and no pleasure without pains. No wonder that a student has certain duties to perform. He has a duty to himself, to his parents , to his family , to his country, to the wider world, and above all to God. The success of student life lies in performing these duties properly.
To acquire knowledge and to build up a character are the main duties of a student. But it is not good at all that a student will be confined to his textbooks only. In his spare time, he should read newspapers , magazines, novels, poetry, and creative literature. Reading books will widen their minds and acquaint them with many things about the world and life.
An ideal student takes care of his health since he knows that a healthy mind lives in a healthy body. Good health is the key to success. In order to be healthy, a student has to follow the rules of health.
A student can go on excursions and picnic with his fellow students. All these things will hear a good effect on him. They will drive his monotony. The excursion will increase his knowledge. His mental outlook will be broad.
We should prepare ourselves in the best possible way to be worthy in the future. So, we have to train up our mind, body, and brain. So in order to build our body, sound mind, we should take regular physical exercise, take part in many extracurricular activities such as debate, writing, and sports and games.
We must listen to and obey our teachers and parents. We should do our tasks regularly and routine-wise.
Thus the student life is the time to prepare ourselves for the battle of life in the future. So, we should be careful to cultivate good habits and give up bad ones.
Student Life Essay for Class 9-10 A Day in the Life of A Student
Hints : (i) Introduction, (ii) Period of Preparation, (iii) Duties of a Student, (iv) Building of Character, (v) Other Duties,  (vi) Conclusion.
Introduction: The part of life which a student spends attending an educational institution with a view to acquiring knowledge is called student life.
Period of Preparation: Student life is the best period of life. It is the seed time of life. Indeed, it is the right time for taking preparation for the practical business of life. If we sow seeds at the right time of our student life, we shall harvest good crops undoubtedly. If we don't use this seed time properly, we shall suffer in the long run. In fact, future life depends on how a student spends his student life. The proper use of time during student life leads us to success and prosperity.
Duties of a Student: Student life is the most important part of life for acquiring knowledge. A student should devote himself to his study seriously. He should not take part in any evil politics. He should rather avoid politics. He should read good books of good authors and writers. He should try to do a good result in the exam. A student should build habits of reading. Alongside his class materials, a student should read newspapers , journals. A science student should read some books on literature. On the other hand, a literature or art student should read some books on general science, economics, and geography. A student should have a keen sense of responsibility to others. He shouldn't do anything that will damage the image of the student community. A student should always keep his eyes open to the world with a view to improving his general outlook.
Building of Character: Education is not simply reading books and acquiring knowledge, it means the development of moral values and moral qualities of a man. A student should cultivate these qualities and develop all the good aspects of character in him like honesty , truthfulness , punctuality, self-dependence, self-respect, etc. A student should be well-behaved. He should not act foolishly. He should be obedient to his parents and respectful to elderly people.
Other Duties: The considerable part of student life should be spent on study and education. But sometimes a student should take part in activities like games and sports. Sometimes he should take part in cultural and social activities. A student should keep his health sound. So, he should have some physical exercise regularly. A student should abide by religious rites. They help improve his moral values.
Conclusion: Today's students are 'tomorrow's good citizens . Actually, they are nation builders. If today they receive good and advanced education, one day they will take the country to an advanced state.
Student Life Paragraph 100 Words
You are not good at your studies, and you asked me how to become a good student. So, I am telling you about this. At first, you should go to school regularly and listen to the teachers teaching attentively. You will also take notes on important topics. Then you will study the lessons at home to attain command of them. Next, you will make a time-to the teachers. After that, you should choose the important questions and make your own notes and study them frequently. You should also read the whole course thoroughly so that you can make answer the unexpected questions. Finally, I advise you don't crame the lessons without understanding, obey the teachers, and follow their instructions.
Duties of a Student Composition, 200 Words
In the wide sense, those who are engaged in the study is a student and in the narrow sense who is receiving education at school, college, university or any training center is a student.
It is the study that is the primary duty of student life. Acquisition of learning and knowledge is not, however, an easy thing. It needs devotion and undivided attention. It requires years of painstaking study. The prime duty of student life is to attend classes and listen to his teachers. He has also to give serious thought to what he reads and what his teachers say.
Again, the purpose of education is not to render anyone unfit for practical life. Its aim is to make men fit to live a better and fuller life. This life does not usually mean a life away from society; they must not neglect their social duties. They must learn to love others, especially those who call for love and sympathy.
Another very important duty of a student is to have good nature. Education is supposed; improve a man's character and it really does improve it in many cases. Every student should strive to build up a character worthy of a really educated man.
The students may participate in the drive for eradicating illiteracy. They also have to organize social welfare clubs.
About the Author
A teacher, writer and blogger, started allparagraph noting students search online for paragraphs on various topics, short and simple essays , edifying stories and other materials of study . In composing these lessons we have tried to use as simple language as possible, keeping young students in mind. If you find any text inappropriate, please let us know so we can make it more useful through necessary corrections and modifications. Thank you!
2 thoughts on "Student Life Essay & Paragraph"
Thank you It was so helpful for me. I'm very happy cause I can find tje best article.
Thank you too, Aysha . As you may have noticed, there are 6 essays, 1 composition and 1 paragraph of different lengths about student life. We're glad to know that at least one of these has been able to meet your needs. But we will not stop here, this post will continue to get richer and richer.
Leave a Comment Cancel Reply
Your email address will not be published. Required fields are marked *
Save my name, email, and website in this browser for the next time I comment.
Adblock Detected!
Please help us run the website by disabling your ad blocker..

25,000+ students realised their study abroad dream with us. Take the first step today
Meet top uk universities from the comfort of your home, here's your new year gift, one app for all your, study abroad needs, start your journey, track your progress, grow with the community and so much more.

Verification Code
An OTP has been sent to your registered mobile no. Please verify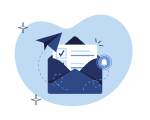 Thanks for your comment !
Our team will review it before it's shown to our readers.
Essay on Student Life: 100, 200 and 300 Words
Student life, a phase that encompasses the essence of youth, is a period of transformation, self-discovery, and boundless opportunities. It's a time when a student undergoes changes and faces challenges in academics, friendships, and personal growth. In this blog, we'll explore the multifaceted aspects of student life and provide sample essays in various word counts, giving a glimpse into this remarkable journey.
Also Read: Essay on Importance of Education
Sample Essay on Student Life in 100 Words
A student's life is an exciting ride of learning, self-discovery and experiences. It's a blend of early-morning classes, late-night study sessions, and the thrill of making lifelong friends. This phase teaches a student to balance academics with extracurricular activities, fostering their growth as individuals. Each day is a new adventure, a chance to learn, explore, and evolve. The memories one creates during these years shape the future, moulding one into the person one aspires to become. It's a time when a student embraces the joy of acquiring knowledge and savour the taste of independence. With the right balance of study and leisure, it becomes a cherished chapter in a student's life.
Also Read: Essay on Life
Sample Essay on Student Life in 200 Words
Student life is a period of transformation and exploration. It's a period where one transitions from childhood to adulthood, navigating through the complexities of education and personal growth. In the midst of academic challenges, students often form close bonds with peers. These friendships provide crucial support in times of stress and celebration during moments of success. However, it's not all smooth, the pressure to excel, manage finances, and make important life decisions can be overwhelming.
The student life is a pivotal period of self-discovery and personal development. It's not just about textbooks and lectures; it's a journey of exploration and experimentation. From joining clubs and societies to engaging in community service, these experiences help in uncovering a student's passions and talents. It's a time when they build bonds that often last a lifetime, creating a support system that stands the test of time.
Sample Essay on Student Life in 350 Words
Student life, often referred to as the best years of one's life, it's a bundle of experiences that shape the future. It's a time when one embarks on a journey of academic pursuits, self-discovery, and personal growth. These years are marked by hard work studying, social interactions, and a quest for independence.
The classroom becomes a second home. But student life is not just about academics; it's a holistic experience. Friendship bonds provide the emotional support needed. The pressure to excel academically can be suffocating at times. Balancing coursework, extracurricular activities, and part-time jobs is a delicate juggling act. Financial constraints can add to the stress, making students contemplate their choices and priorities.
Despite these obstacles, student life offers a unique opportunity for self-discovery. It's a time when young minds explore their passions, talents, and interests. It's a period when taking risks is encouraged, and opportunities are abundant. Whether through involvement in clubs, sports, or artistic pursuits, it's during this phase that one lays the foundation for future careers and aspirations.
Beyond academics and friendships, student life encourages us to explore the world. From educational trips to international exchanges, these experiences broaden horizons and expose one to different cultures and ideas. It's a time when one learns to navigate the complexities of the real world. These experiences broaden one's mindset, help in building a global outlook and enhance adaptability.
In conclusion, student life is a remarkable chapter in the books of everyone's lives. It is a rollercoaster of experiences that challenge us, shape us, and ultimately prepare us for the world beyond. It is a time of intellectual growth, enduring friendships, and personal discovery. Despite the trials and tribulations, it is a journey worth embracing, for it is during these years that lays the groundwork for our future endeavours and aspirations,
Also Read: Essay on Time Management for Students
Student life is a phase that bridges the gap between adolescence and adulthood. It's a transformative journey filled with academic pursuits, personal growth, enduring friendships, and the resilience to overcome challenges. This period of life is not merely a stepping stone, it's a phase where one lays the foundation for the future, equipping oneself with knowledge, skills, and experiences that will serve us throughout our lives
Student life is filled with growth, aspirations, self-discovery, and boundless opportunities. The student life helps an individual have an understanding of moral values and build a quality life.
The most important part of a student's life is the management of Time. A student's life demands discipline and routine and that will require the skill of management of time.
A student's life is a golden life because it is a phase where a student embraces the victories, savours the taste of failure and understand the working of the world as a whole.
We hope this blog gives you an idea about how to write and present an essay on student life. For more amazing daily reads that will help you build your IQ and improve your reading and writing skills, study tuned with Leverage Edu .
Rajshree Lahoty
Leave a Reply Cancel reply
Save my name, email, and website in this browser for the next time I comment.
Contact no. *

How would you describe this article ?
Please rate this article
We would like to hear more.
Have something on your mind?
Connect With Us
25,000+ students realised their study abroad dream with us. take the first step today..

Resend OTP in

Need help with?
Study abroad.
UK, Canada, US & More
IELTS, GRE, GMAT & More
Scholarship, Loans & Forex
Country Preference
New Zealand
Which English test are you planning to take?
Which academic test are you planning to take.
Not Sure yet
When are you planning to take the exam?
Already booked my exam slot
Within 2 Months
Want to learn about the test
Which Degree do you wish to pursue?
When do you want to start studying abroad.
September 2023
January 2024
What is your budget to study abroad?
Make your study abroad dream a reality in January 2022 with
India's Biggest Virtual University Fair
Essex Direct Admission Day
Why attend .
Don't Miss Out
Essay About Being a Student: Top 5 Examples and Prompts
Read an essay about being a student to learn how you can write your paper about the topic. Here are essay prompts for anyone who doesn't know where to start.
Life's challenges are different when you are a student. Being a student isn't only about focusing on academics or your future. It's also about balancing your social life, health, and relationships. Sometimes, peer pressure can push you to make bad decisions. Other times, your years as a student will be your most memorable ones.
We listed five essays to read for students who want to write essays about being a student.
For help with your essays, check out our round-up of the best essay checkers.
1. Essay on Student Life by Toppr
2. education and student life by lindsey buchanan, 3. short essay on the life of a student by bunty rane, 4. international student life by lillian thornton, 5. my life as… and international student by charlotte, 1. being a high school student, 2. using online learning tools, 3. relationships built as a student, 4. most popular sports among students, 5. being a student scholar, 6. peer pressure among students, 7. hollywood vs. reality: the high school experience, 8. being a student and a mom, 9. going back to finish school.
"One of the most exciting things about student life is getting to go on picnics and trips with your friends. You get to enjoy yourself and have a lot of fun. Even waiting for the exam result with friends becomes fun."
This essay describes the essence of student life and what the writer learned from being a student. The essay includes many positive and negative experiences that are fun and worthwhile.
"Student life is the best part of an individual's life. At this time, our main task is to study. We should stop thinking of anything else and concentrate on education."
Buchanan discusses the importance of students and student life. She explains what students must do to survive this life, what they'll typically undergo, and how to be a good student.
"Fun increases after real hard work, and you tend to enjoy [it] more than those who had been lazy and have wasted their time. I think this period of your life is [the] most wonderful period – full of spontaneity, dreams, and hope, not a care in the world, except for studying."
Rane's essay on being a student describes what students typically do, based on the writer's experience. For example, students can get lucky, scolded, bored, and have fun. The essay also detailed how students respect teachers, pass exams, and learn discipline.
"Studying in America has a lot of advantages, such as we can learn [about] new cultures. But studying in [a] different country is a difficult thing for [a] teenager."
Thornton is an international student from China who describes the difficulties of studying in the United States. In her essay, Thornton describes the advantages of being in the US and exposing herself to a new culture.
"Being an international student is kind of a double-edged sword. A lot of time, I love the attention."
Charlotte's essay focuses on her experience as a British student studying in the United States. She shares how being a student is like being a celebrity in negative and positive ways. She also shared the culture shock when she saw how different it was to study in another country.
9 Prompts on Writing and Essay About Being a Student
Are you ready to write an essay about being a student? Share your student experience through essay writing with the prompts below. Use them as your focus, theme, or starting point.
The years you spend in high school are often a memorable time for you. A high school student's life revolves around the friendships they make, puberty, and peer pressure. Yet, most people don't even remember their grades in high school when they reminisce about it.
Use this essay prompt to give life to your high school story as you remember it. If you're still in high school, this topic is an excellent choice for you to describe how you feel like a high school student.
Using online tools for distance learning is one of the adaptations we had to make to avoid spreading the COVID-19 virus. Today, many schools still use online learning resources, changing the experience of many students.
How do you like online learning versus face-to-face classes? What are the pros and cons of each education style? Answer these questions in your essay about being a student in post-pandemic times.
The common relationship made in school is friendship. Some students find romantic relationships in school, but most people experience friendship.
You can describe the different levels of relationships you've built in school as a student, whether as acquaintances or best friends with a person. You can also extend this to non-students, like the school staff and team or club members.
Many students make it through their education by maintaining athletic scholarships. Whether you're an athlete or a sports-spirited student, you know which sports are most popular among the student body.
Describe the most popular sports in this essay and why they are so loved by students. You can also discuss how other sports programs might gain popularity and attract more athletes.
If you're still stuck, check out our general resource of essay writing topics .
Student scholars are students who receive a scholarship that provides financial aid for their studies. Financial aid can come from the university or other organizations, covering tuition fees, learning equipment, and more.
With this essay topic, you can detail what it's like to be a student scholar. Describe the challenges you face and the benefits you receive.
Peer pressure is most powerful and influential to middle and high school students. This is because teenagers typically want to fit in and feel admired by their peers. Sometimes, it also extends to the college or university level. Discuss how you handled peer pressure, how it is so powerful to students, and how others could manage their reactions to it.
From Mean Girls to High School Musical, the Hollywood high school experience has been extremely exaggerated. In reality, the student hive doesn't mindlessly idolize a queen bee, fall into specific stereotypes, or burst into song.
Hollywood is abundant with unrealistic portrayals of the US high school experience. Debunk these tropes by writing about your high school experience.
Traditionally, women must finish their studies before they start a family. Many, but not all, female students who get unplanned pregnancies continue their pregnancy and raise their children in reality. Finishing one's education is already a huge challenge in itself.
The experience becomes even more challenging when a baby or young child gets added to the mix. If you're a single mom and a student, this is the essay topic most suitable for you.
Not all students had the choice or privilege to finish their studies. Walt Disney didn't finish high school, while Mark Zuckerberg and Steve Jobs didn't finish college. Instead, they pursued their dreams and found success. Other people don't have the same luck or make the same choices.
Others have risked school for bad decisions or miscalculations. No matter the outcome of leaving school, it's still a good decision if you have come back to finish it. Use this essay topic to write about what it's like to go back to school to finish it.
If you're stuck picking your next essay topic, see the following essay topics about education .
Maria Caballero is a freelance writer who has been writing since high school. She believes that to be a writer doesn't only refer to excellent syntax and semantics but also knowing how to weave words together to communicate to any reader effectively.
View all posts
Student Life Essay
If there is anything that we would miss later, it would be our good old student life. One cannot deny that student life was one of the most glorious periods. Usually, student life is filled with studies, homework and exams. But even then, it is to this phase that we long to return to. Ever wondered why? We get lots of knowledge and information about different things in the world as well as grow physically, emotionally and socially.
Each of us remembers our student life differently. This student life essay in English will be useful for your kids to understand the importance of student life. It will help them to identify what they like the most about the school through this essay on student life.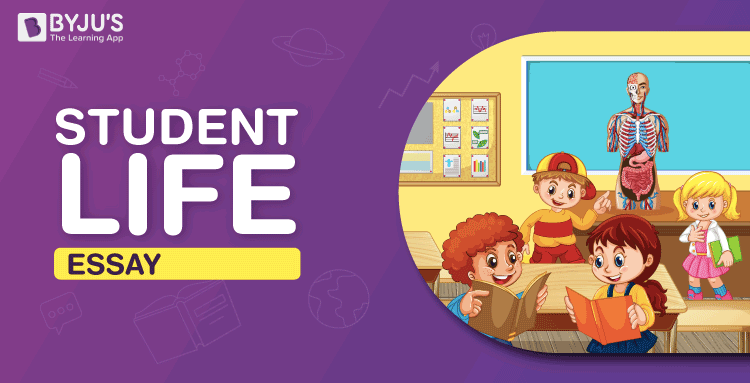 Experience of Student Life
I recall the day when I wore my uniform and took my new bag and bottle to my first day at school. A few days earlier, there was great excitement in the family as we bought books and a lunchbox to carry to my school. All these things were new to me, and unaware of what the life of a student would be like, I, too, joined the excitement of my parents.
After I began going to school for a few days, I realised that student life is packed with many fun activities and learning, which I enjoyed thoroughly. It was during my student life that I made many friends in class. I was always happy to share my snacks with them, and I got to taste various types of delicacies and savouries as they gave a portion of their food to me. Besides, we played hide and seek during the intervals, coloured the books and learned the alphabet together.
I also liked going for one-day picnics and tours, and this part of student life was where I got to have maximum joy. While my student life was packed with endless activities and games, there were also stages of learning where I was able to grow as a person. I understood important virtues like discipline, punctuality, hard work and integrity as I studied and tried to score good marks. It is our student life that shapes our dreams where we can plan and secure our future.
I have often heard my parents saying that they miss their student life, and I guess it is because it is the only time when we can be innocent and carefree and take life as it is. I know that I wouldn't get this student life, nor will I be able to go back to being a student once I become independent and start living my life.
Moral of the Essay
Student life is a crucial aspect as it determines how we would grow up as individuals. This essay on student life will help you understand its many benefits. We must also consider ourselves lucky for acquiring education as many do not know what education or student life is. So, recount the incidents of your student life through this student life essay in English.
You can find more essays similar to the student life essay on BYJU'S website. Also, explore other kid-friendly learning resources on our website.
What do you mean by student life?
If you are a student who either goes to a school or college, then the daily activities you indulge in as a student constitutes your student life. You will be spending time with your teachers and friends by learning and playing.
Is student life important?
We cannot overlook the importance of student life as it is a period of new learning. We begin to understand many things, and if we have a balanced student life, then we will be able to achieve success in life.
Is it difficult to lead a student life?
Student life is a pleasant experience where we gather knowledge and make friends. But it is also a phase where we face reality and experience difficult situations. Nevertheless, student life makes you braver, responsible and emotionally well-receptive.
Leave a Comment Cancel reply
Your Mobile number and Email id will not be published. Required fields are marked *
Request OTP on Voice Call
Post My Comment

Register with BYJU'S & Download Free PDFs
Register with byju's & watch live videos.
Have a language expert improve your writing
Check your paper for plagiarism in 10 minutes, generate your apa citations for free.
Knowledge Base
College essay
College Essay Examples | What Works and What Doesn't
College Essay Examples | What Works and What Doesn't
Published on November 8, 2021 by Kirsten Courault . Revised on August 14, 2023.
One effective method for improving your college essay is to read example essays . Here are three sample essays, each with a bad and good version to help you improve your own essay.
Table of contents
Essay 1: sharing an identity or background through a montage, essay 2: overcoming a challenge, a sports injury narrative, essay 3: showing the influence of an important person or thing, other interesting articles, frequently asked questions about college application essays.
This essay uses a montage structure to show snapshots of a student's identity and background. The writer builds her essay around the theme of the five senses, sharing memories she associates with sight, sound, smell, touch, and taste.
In the weak rough draft, there is little connection between the individual anecdotes, and they do not robustly demonstrate the student's qualities.
In the final version, the student uses an extended metaphor of a museum to create a strong connection among her stories, each showcasing a different part of her identity. She draws a specific personal insight from each memory and uses the stories to demonstrate her qualities and values.
How My Five Senses Record My Life
Throughout my life, I have kept a record of my life's journey with my five senses. This collection of memories matters a great deal because I experience life every day through the lens of my identity.
"Chinese! Japanese!"
My classmate pulls one eye up and the other down.
"Look what my parents did to me!"
No matter how many times he repeats it, the other kids keep laughing. I focus my almond-shaped eyes on the ground, careful not to attract attention to my discomfort, anger, and shame. How could he say such a mean thing about me? What did I do to him? Joseph's words would engrave themselves into my memory, making me question my appearance every time I saw my eyes in the mirror.
Soaking in overflowing bubble baths with Andrew Lloyd Webber belting from the boombox.
Listening to "Cell Block Tango" with my grandparents while eating filet mignon at a dine-in show in Ashland.
Singing "The Worst Pies in London" at a Korean karaoke club while laughing hysterically with my brother, who can do an eerily spot-on rendition of Sweeney Todd.
Taking car rides with Mom in the Toyota Sequoia as we compete to hit the high note in "Think of Me" from The Phantom of the Opera . Neither of us stands a chance!
The sweet scent of vegetables, Chinese noodles, and sushi wafts through the room as we sit around the table. My grandma presents a good-smelling mixture of international cuisine for our Thanksgiving feast. My favorite is the Chinese food that she cooks. Only the family prayer stands between me and the chance to indulge in these delicious morsels, comforting me with their familiar savory scents.
I rinse a faded plastic plate decorated by my younger sister at the Waterworks Art Center. I wear yellow rubber gloves to protect my hands at Mom's insistence, but I can still feel the warm water that offers a bit of comfort as I finish the task at hand. The crusted casserole dish with stubborn remnants from my dad's five-layer lasagna requires extra effort, so I fill it with Dawn and scalding water, setting it aside to soak. I actually don't mind this daily chore.
I taste sweat on my upper lip as I fight to continue pedaling on a stationary bike. Ava's next to me and tells me to go up a level. We're biking buddies, dieting buddies, and Saturday morning carbo-load buddies. After the bike display hits 30 minutes, we do a five-minute cool down, drink Gatorade, and put our legs up to rest.
My five senses are always gathering new memories of my identity. I'm excited to expand my collection.
Word count: 455
College essay checklist
Topic and structure
I've selected a topic that's meaningful to me.
My essay reveals something different from the rest of my application.
I have a clear and well-structured narrative.
I've concluded with an insight or a creative ending.
Writing style and tone
I've crafted an introduction containing vivid imagery or an intriguing hook that grabs the reader's attention.
I've written my essay in a way that shows instead of tells.
I've used appropriate style and tone for a college essay.
I've used specific, vivid personal stories that would be hard to replicate.
I've demonstrated my positive traits and values in my essay.
My essay is focused on me, not another person or thing.
I've included self-reflection and insight in my essay.
I've respected the word count , remaining within 10% of the upper word limit.
Making Sense of My Identity
Welcome to The Rose Arimoto Museum. You are about to enter the "Making Sense of My Identity" collection. Allow me to guide you through select exhibits, carefully curated memories from Rose's sensory experiences.
First, the Sight Exhibit.
"Chinese! Japanese!"
"Look what my parents did to me!"
No matter how many times he repeats it, the other kids keep laughing. I focus my almond-shaped eyes on the ground, careful not to attract attention as my lip trembles and palms sweat. Joseph couldn't have known how his words would engrave themselves into my memory, making me question my appearance every time I saw my eyes in the mirror.
Ten years later, these same eyes now fixate on an InDesign layout sheet, searching for grammar errors while my friend Selena proofreads our feature piece on racial discrimination in our hometown. As we're the school newspaper editors, our journalism teacher Ms. Riley allows us to stay until midnight to meet tomorrow's deadline. She commends our work ethic, which for me is fueled by writing一my new weapon of choice.
Next, you'll encounter the Sound Exhibit.
Still, the world is my Broadway as I find my voice on stage.
Just below, enter the Smell Exhibit.
While I help my Pau Pau prepare dinner, she divulges her recipe for cha siu bau, with its soft, pillowy white exterior hiding the fragrant filling of braised barbecue pork inside. The sweet scent of candied yams, fun see , and Spam musubi wafts through the room as we gather around our Thankgsiving feast. After our family prayer, we indulge in these delicious morsels until our bellies say stop. These savory scents of my family's cultural heritage linger long after I've finished the last bite.
Next up, the Touch Exhibit.
I rinse a handmade mug that I had painstakingly molded and painted in ceramics class. I wear yellow rubber gloves to protect my hands at Mom's insistence, but I can still feel the warm water that offers a bit of comfort as I finish the task at hand. The crusted casserole dish with stubborn remnants from my dad's five-layer lasagna requires extra effort, so I fill it with Dawn and scalding water, setting it aside to soak. For a few fleeting moments, as I continue my nightly chore, the pressure of my weekend job, tomorrow's calculus exam, and next week's track meet are washed away.
Finally, we end with the Taste Exhibit.
My legs fight to keep pace with the stationary bike as the salty taste of sweat seeps into corners of my mouth. Ava challenges me to take it up a level. We always train together一even keeping each other accountable on our strict protein diet of chicken breasts, broccoli, and Muscle Milk. We occasionally splurge on Saturday mornings after interval training, relishing the decadence of everything bagels smeared with raspberry walnut cream cheese. But this is Wednesday, so I push myself. I know that once the digital display hits 30:00, we'll allow our legs to relax into a five-minute cool down, followed by the fiery tang of Fruit Punch Gatorade to rehydrate.
Thank you for your attention. This completes our tour. I invite you to rejoin us for next fall's College Experience collection, which will exhibit Rose's continual search for identity and learning.
Word count: 649
I've crafted an essay introduction containing vivid imagery or an intriguing hook that grabs the reader's attention.
Prevent plagiarism. Run a free check.
This essay uses a narrative structure to recount how a student overcame a challenge, specifically a sports injury. Since this topic is often overused, the essay requires vivid description, a memorable introduction and conclusion , and interesting insight.
The weak rough draft contains an interesting narrative, insight, and vivid imagery, but it has an overly formal tone that distracts the reader from the story. The student's use of elaborate vocabulary in every sentence makes the essay sound inauthentic and stilted.
The final essay uses a more natural, conversational tone and chooses words that are vivid and specific without being pretentious. This allows the reader to focus on the narrative and appreciate the student's unique insight.
One fateful evening some months ago, a defensive linebacker mauled me, his 212 pounds indisputably alighting upon my ankle. Ergo, an abhorrent cracking of calcified tissue. At first light the next day, I awoke cognizant of a new paradigm—one sans football—promulgated by a stabbing sensation that would continue to haunt me every morning of this semester.
It's been an exceedingly taxing semester not being able to engage in football, but I am nonetheless excelling in school. That twist of fate never would have come to pass if I hadn't broken my ankle. I still limp down the halls at school, but I'm feeling less maudlin these days. My friends don't steer clear anymore, and I have a lot more of them. My teachers, emboldened by my newfound interest in learning, continually invite me to learn more and do my best. Football is still on hold, but I feel like I'm finally playing a game that matters.
Five months ago, right after my ill-fated injury, my friends' demeanor became icy and remote, although I couldn't fathom why. My teachers, in contrast, beckoned me close and invited me on a new learning journey. But despite their indubitably kind advances, even they recoiled when I drew near.
A few weeks later, I started to change my attitude vis-à-vis my newfound situation and determined to put my energy toward productive ends (i.e., homework). I wasn't enamored with school. I never had been. Nevertheless, I didn't abhor it either. I just preferred football.
My true turn of fate came when I started studying more and participating in class. I started to enjoy history class, and I grew interested in reading more. I discovered a volume of poems written by a fellow adventurer on the road of life, and I loved it. I ravenously devoured everything in the writer's oeuvre .
As the weeks flitted past, I found myself spending my time with a group of people who were quite different from me. They participated in theater and played instruments in marching band. They raised their hands in class when the teacher posed a question. Because of their auspicious influence, I started raising my hand too. I am no longer vapid, and I now have something to say.
I am certain that your school would benefit from my miraculous academic transformation, and I entreat you to consider my application to your fine institution. Accepting me to your university would be an unequivocally righteous decision.
Word count: 408
I've chosen a college essay topic that's meaningful to me.
I've respected the essay word count , remaining within 10% of the upper word limit.
As I step out of bed, the pain shoots through my foot and up my leg like it has every morning since "the game." That night, a defensive linebacker tackled me, his 212 pounds landing decidedly on my ankle. I heard the sound before I felt it. The next morning, I awoke to a new reality—one without football—announced by a stabbing sensation that would continue to haunt me every morning of this semester.
My broken ankle broke my spirit.
My friends steered clear of me as I hobbled down the halls at school. My teachers tried to find the delicate balance between giving me space and offering me help. I was as unsure how to deal with myself as they were.
In time, I figured out how to redirect some of my frustration, anger, and pent-up energy toward my studies. I had never not liked school, but I had never really liked it either. In my mind, football practice was my real-life classroom, where I could learn all I ever needed to know.
Then there was that day in Mrs. Brady's history class. We sang a ridiculous-sounding mnemonic song to memorize all the Chinese dynasties from Shang to Qing. I mumbled the words at first, but I got caught up in the middle of the laughter and began singing along. Starting that day, I began browsing YouTube videos about history, curious to learn more. I had started learning something new, and, to my surprise, I liked it.
With my afternoons free from burpees and scrimmages, I dared to crack open a few more of my books to see what was in them. That's when my English poetry book, Paint Me Like I Am , caught my attention. It was full of poems written by students my age from WritersCorps. I couldn't get enough.
I wasn't the only one who was taken with the poems. Previously, I'd only been vaguely aware of Christina as one of the weird kids I avoided. Crammed in the margins of her high-top Chuck Taylors were scribbled lines of her own poetry and infinite doodles. Beyond her punk rock persona was a sensitive artist, puppy-lover, and environmental activist that a wide receiver like me would have never noticed before.
With Christina, I started making friends with people who once would have been invisible to me: drama geeks, teachers' pets, band nerds. Most were college bound but not to play a sport. They were smart and talented, and they cared about people and politics and all sorts of issues that I hadn't considered before. Strangely, they also seemed to care about me.
I still limp down the halls at school, but I don't seem to mind as much these days. My friends don't steer clear anymore, and I have a lot more of them. My teachers, excited by my newfound interest in learning, continually invite me to learn more and do my best. Football is still on hold, but I feel like I'm finally playing a game that matters.
My broken ankle broke my spirit. Then, it broke my ignorance.
Word count: 512
This essay uses a narrative structure to show how a pet positively influenced the student's values and character.
In the weak draft, the student doesn't focus on himself, instead delving into too much detail about his dog's positive traits and his grandma's illness. The essay's structure is meandering, with tangents and details that don't communicate any specific insight.
In the improved version, the student keeps the focus on himself, not his pet. He chooses the most relevant stories to demonstrate specific qualities, and the structure more clearly builds up to an insightful conclusion.
Man's Best Friend
I desperately wanted a cat. I begged my parents for one, but once again, my sisters overruled me, so we drove up the Thompson Valley Canyon from Loveland to Estes Park to meet our newest family member. My sisters had already hatched their master plan, complete with a Finding Nemo blanket to entice the pups. The blanket was a hit with all of them, except for one—the one who walked over and sat in my lap. That was the day that Francisco became a Villanova.
Maybe I should say he was mine because I got stuck with all the chores. As expected, my dog-loving sisters were nowhere to be found! My mom was "extra" with all the doggy gear. Cisco even had to wear these silly little puppy shoes outside so that when he came back in, he wouldn't get the carpets dirty. If it was raining, my mother insisted I dress Cisco in a ridiculous yellow raincoat, but, in my opinion, it was an unnecessary source of humiliation for poor Cisco. It didn't take long for Cisco to decide that his outerwear could be used as toys in a game of Keep Away. As soon as I took off one of his shoes, he would run away with it, hiding under the bed where I couldn't reach him. But, he seemed to appreciate his ensemble more when we had to walk through snowdrifts to get his job done.
When my abuela was dying from cancer, we went in the middle of the night to see her before she passed. I was sad and scared. But, my dad let me take Cisco in the car, so Cisco cuddled with me and made me feel much better. It's like he could read my mind. Once we arrived at the hospital, the fluorescent lighting made the entire scene seem unreal, as if I was watching the scene unfold through someone else's eyes. My grandma lay calmly on her bed, smiling at us even through her last moments of pain. I disliked seeing the tubes and machines hooked up to her. It was unnatural to see her like this一it was so unlike the way I usually saw her beautiful in her flowery dress, whistling a Billie Holiday tune and baking snickerdoodle cookies in the kitchen. The hospital didn't usually allow dogs, but they made a special exception to respect my grandma's last wishes that the whole family be together. Cisco remained at the foot of the bed, intently watching abuela with a silence that seemed more effective at communicating comfort and compassion than the rest of us who attempted to offer up words of comfort that just seemed hollow and insincere. It was then that I truly appreciated Cisco's empathy for others.
As I accompanied my dad to pick up our dry cleaner's from Ms. Chapman, a family friend asked, "How's Cisco?" before even asking about my sisters or me. Cisco is the Villanova family mascot, a Goldendoodle better recognized by strangers throughout Loveland than the individual members of my family.
On our summer trip to Boyd Lake State Park, we stayed at the Cottonwood campground for a breathtaking view of the lake. Cisco was allowed to come, but we had to keep him on a leash at all times. After a satisfying meal of fish, our entire family walked along the beach. Cisco and I led the way while my mom and sisters shuffled behind. Cisco always stopped and refused to move, looking back to make sure the others were still following. Once satisfied that everyone was together, he would turn back around and continue prancing with his golden boy curly locks waving in the chilly wind.
On the beach, Cisco "accidentally" got let off his leash and went running maniacally around the sand, unfettered and free. His pure joy as he raced through the sand made me forget about my AP Chem exam or my student council responsibilities. He brings a smile not only to my family members but everyone around him.
Cisco won't live forever, but without words, he has impressed upon me life lessons of responsibility, compassion, loyalty, and joy. I can't imagine life without him.
Word count: 701
I quickly figured out that as "the chosen one," I had been enlisted by Cisco to oversee all aspects of his "business." I learned to put on Cisco's doggie shoes to keep the carpet clean before taking him out一no matter the weather. Soon after, Cisco decided that his shoes could be used as toys in a game of Keep Away. As soon as I removed one of his shoes, he would run away with it, hiding under the bed where I couldn't reach him. But, he seemed to appreciate his footwear more after I'd gear him up and we'd tread through the snow for his daily walks.
One morning, it was 7:15 a.m., and Alejandro was late again to pick me up. "Cisco, you don't think he overslept again, do you?" Cisco barked, as if saying, "Of course he did!" A text message would never do, so I called his dad, even if it was going to get him in trouble. There was no use in both of us getting another tardy during our first-period class, especially since I was ready on time after taking Cisco for his morning outing. Alejandro was mad at me but not too much. He knew I had helped him out, even if he had to endure his dad's lecture on punctuality.
Another early morning, I heard my sister yell, "Mom! Where are my good ballet flats? I can't find them anywhere!" I hesitated and then confessed, "I moved them." She shrieked at me in disbelief, but I continued, "I put them in your closet, so Cisco wouldn't chew them up." More disbelief. However, this time, there was silence instead of shrieking.
Last spring, Cisco and I were fast asleep when the phone rang at midnight. Abuela would not make it through the night after a long year of chemo, but she was in Pueblo, almost three hours away. Sitting next to me for that long car ride on I-25 in pitch-black darkness, Cisco knew exactly what I needed and snuggled right next to me as I petted his coat in a rhythm while tears streamed down my face. The hospital didn't usually allow dogs, but they made a special exception to respect my grandma's last wishes that the whole family be together. Cisco remained sitting at the foot of the hospital bed, intently watching abuela with a silence that communicated more comfort than our hollow words. Since then, whenever I sense someone is upset, I sit in silence with them or listen to their words, just like Cisco did.
The other day, one of my friends told me, "You're a strange one, Josue. You're not like everybody else but in a good way." I didn't know what he meant at first. "You know, you're super responsible and grown-up. You look out for us instead of yourself. Nobody else does that." I was a bit surprised because I wasn't trying to do anything different. I was just being me. But then I realized who had taught me: a fluffy little puppy who I had wished was a cat! I didn't choose Cisco, but he certainly chose me and, unexpectedly, became my teacher, mentor, and friend.
Word count: 617
If you want to know more about academic writing , effective communication , or parts of speech , make sure to check out some of our other articles with explanations and examples.
Academic writing
Writing process
Transition words
Passive voice
Paraphrasing
 Communication
How to end an email
Ms, mrs, miss
How to start an email
I hope this email finds you well
Hope you are doing well
 Parts of speech
Personal pronouns
Conjunctions
A standout college essay has several key ingredients:
A unique, personally meaningful topic
A memorable introduction with vivid imagery or an intriguing hook
Specific stories and language that show instead of telling
Vulnerability that's authentic but not aimed at soliciting sympathy
Clear writing in an appropriate style and tone
A conclusion that offers deep insight or a creative ending
There are no set rules for how to structure a college application essay , but these are two common structures that work:
A montage structure, a series of vignettes with a common theme.
A narrative structure, a single story that shows your personal growth or how you overcame a challenge.
Avoid the five-paragraph essay structure that you learned in high school.
Though admissions officers are interested in hearing your story, they're also interested in how you tell it. An exceptionally written essay will differentiate you from other applicants, meaning that admissions officers will spend more time reading it.
You can use literary devices to catch your reader's attention and enrich your storytelling; however, focus on using just a few devices well, rather than trying to use as many as possible.
Most importantly, your essay should be about you , not another person or thing. An insightful college admissions essay requires deep self-reflection, authenticity, and a balance between confidence and vulnerability.
Your essay shouldn't be a résumé of your experiences but instead should tell a story that demonstrates your most important values and qualities.
When revising your college essay , first check for big-picture issues regarding message, flow, tone, style , and clarity. Then, focus on eliminating grammar and punctuation errors.
Cite this Scribbr article
If you want to cite this source, you can copy and paste the citation or click the "Cite this Scribbr article" button to automatically add the citation to our free Citation Generator.
Courault, K. (2023, August 14). College Essay Examples | What Works and What Doesn't. Scribbr. Retrieved November 8, 2023, from https://www.scribbr.com/college-essay/college-essay-examples/
Is this article helpful?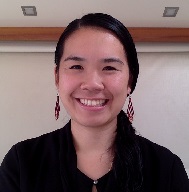 Kirsten Courault
Other students also liked, choosing your college essay topic | ideas & examples, how to make your college essay stand out | tips & examples, how to revise your college admissions essay | examples.
College Life Essay for Students and Children
500 Words Essay on College Life
College life is known as one of the most memorable years of one's life. It is entirely different from school life. College life exposes us to new experiences and things that we were not familiar with earlier. For some people, college life means enjoying life to the fullest and partying hard. While for others, it is time to get serious about their career and study thoroughly for a brighter future.
Nonetheless, college life remains a memorable time for all of us. Not everyone is lucky enough to experience college life. People do not get the chance to go to college due to various reasons. Sometimes they do not have a strong financial background to do so while other times they have other responsibilities to fulfill. The ones who have had a college life always wish to turn back time to live it all once again.
The Transition from School Life to College Life
College life is a big transition from school life. We go through a lot of changes when we enter college. Our schools were a safe place where we had grown up and spent half our lives. The transition to college is so sudden that you're no longer protected by your teachers and friends of your school time.
College life poses a lot of challenges in front of you. You are now in a place full of unfamiliar faces where you need to mingle in. It teaches us to socialize and form opinions of our own. In college, students learn their free will and they go on to become more confident and composed.
In school life, we were always dependant on our friends or teachers. College life teaches us to be independent. It makes us stronger and teaches us to fight our own battles. It also makes us serious about our careers. We make decisions that will affect our future all by ourselves, as in school life our parents did it for us.
Additionally, in schools, we viewed our teachers as our mentors and sometimes even parents. We respected them and kept a distance. However, in college life, the teacher-student relationship becomes a bit informal. They become more or less like our friends and we share our troubles and happiness with them as we did with our friends.
Get the huge list of more than 500 Essay Topics and Ideas
College Life Experience
College life experience is truly one of a kind. The most common memories people have of college life are definitely goofing around with friends. They remember how the group of friends walked around the college in style and playing silly pranks on each other.
Moreover, people always look back at the times spent in the college canteen. It was considered the hub of every student where they enjoyed eating and chatting away with their friends.
Another college life experience I have seen people cherish the most is the annual fest. The annual fest created so much excitement and buzz amongst the students. Everyone welcomed other colleges with open arms and also made friends there. All the competitions were carried out in a good spirit and the students dressed their best to represent their college well.
FAQs on College Life
Q.1 How is college life different from school life?
A.1 College life is completely different from school life. It gives us more exposure and also makes us more confident. Our teachers act more like friends in college, whereas in school they're like our mentors. Most importantly, college life gives us various challenges than our school life.
Q.2 What are some memories of college life?
A.2 Those who have experienced college life have some common memories. People always remember their free time which they spent with friends goofing around. Everyone remembers the annual fest of the college which brought so much excitement and buzz in student's lives. Furthermore, they remember the college canteen which always fed their empty stomachs.
Travelling Essay
Picnic Essay
Our Country Essay
My Parents Essay
Essay on Favourite Personality
Essay on Memorable Day of My Life
Essay on Knowledge is Power
Essay on Gurpurab
Essay on My Favourite Season
Essay on Types of Sports
Which class are you in?
Download the App
Skip to main content
Skip to secondary menu
Skip to primary sidebar
Skip to footer
Study Today
Largest Compilation of Structured Essays and Exams
Student Life is Golden Life Essay for Children | PDF Download
June 11, 2020 by Study Mentor Leave a Comment
Table of Contents
Essay on Student Life – Essay 1
Student life is the time of learning.  It is an essential time in every human's life.  At this time, the entire future of human beings depends.  Those who use this time can make their life great and comfortable.  The student who wastes this time in doing the wrong work, his future is turned to darkness.  The real character of a human being is formed in the student life itself.  That is why it is necessary to take thoughtful steps at every turn of life.
Student life is a life of cultivation and penance.  This period is concentrated, studied, and contemplated.  It is time to keep yourself away from worldly distractions.  For students, this life is a golden opportunity to provide a solid foundation for their future life.  It is a character-building time. It is a necessary time to strengthen your knowledge.
In a student's life, most education, health, and sports are required to be taken care of.  The student needs to be more diligent.  The student has an individual need to avoid bad company if once he or she is connected with the wrong people, it becomes tough to get out of it. Bad association ruins the life of the student.  That is why the student should try to get an education by being humble.
Importance of student life
Student life is significant in life for everyone. The future of the country depends on a good student.  That is why it is crucial to have the right guidance in student life because the foundation of human life is laid in student life.  If the foundation is strong, then the building is also built strongly on it, and if the foundation itself is weak, then the building will not stand.
Student life is a period of embracing human qualities.  Beyond happiness, sorrow, loss, and gain, cold, and heat, his life becomes successful when the student becomes constantly studious.  For the attainment of education, one has to suffer a lot, without putting in the fire, gold is not pure.  Therefore, the ideal student does not want only happiness in life, but only wants an education.  He keeps on growing on the path of life, having qualities like patience, courage, honesty, perseverance, and self-respect.  He lives a moderate life so that there is no hindrance to learning.  He pays special attention to punctuality.
Education is not only in books.  The words of knowledge do not come out of the mouth of the gurus only.  Knowledge flows like a waterfall.  Student life is the period of drinking this flowing water.  Be it the playground or the time of debate, or the laboratory of the school; knowledge is everywhere.  Student life is a period of incorporating the knowledge scattered in these various forms.  Health-related things are worn in this life.  The body is confirmed in this life by exercise and sports.  
Life is like a raw pitcher. That is why it becomes a habit when we get the rites in childhood. Students should always make good and faithful friends in his life; friends of bad character sink the boat of life.  Taking care of dignity is the first duty of a student. Apart from this, every student should be a patriot.  Student life is a life full of nectar; from here, it starts your real life. Therefore, it is the ultimate duty of every student to make good use of student life.
The main objective of the student is to achieve learning.  Students make their lives successfully by getting an education.  Moreover, it becomes a good citizen of the country.  Mahatma Gandhi used to say that education is the development of body, mind, and soul.
Knowledge is not gained by reading a book.  One should also think and meditate on it.  An ideal teacher, by his qualities and knowledge, makes his life perfect by giving good knowledge to the student.  Along with education, exercise and games are also very important for the body.
About student life
School life is meant to study and learn discipline, yet this life is enjoyable. There is a little struggle in this life. You need to get up early in the morning and get ready soon. Rushing to catch the school bus on time is the most exciting task done by all. Mummy's word, repeatedly, Hurry, you will be late.  It is a mantra for them. Student life offers various exciting moments. A few of them include: If you forget to do homework, and suddenly remember in class, try to get out of the head, pretend to find a notebook.  If sir is in a good mood, then sometimes you are saved. You forget the fun and focus on studies as soon as the time of examination comes.
Some of the other exciting moments include going for a picnic and having a lot of fun with friends, waiting for the result after the exam is over, having the curiosity to know the outcome of other friends if their mark is more than yours then feel jealous for them. In a student life, after going to another class, we get a new classmate and teacher. If we do not like any teacher, then wait for getting over the period.
In brief, the life of a student is full of discipline and fun. Although we have to do some hard work to make our future great, still this life is unforgettable.
Student life is a perfect life. Every person's real-life starts from the student life itself. Based on the student's life, every person becomes a good and successful person.  Therefore, everyone should make effective use of student life to become a good citizen of this country.
No one can forget his school life. School life is a special moment in life for all. After school life, people get busy in their life when they remember that time a smile comes on their face. Student life is filled with thrilling moments that make us happy for the rest life. It is the backbone of a successful life.
Essay on Student Life – Essay 2
Student life is the most amazing phase of any person's life. No worries of having to come home and cook or earn money. This period is ought to be enjoyed the most you can. Because this period will never be able to return back so just make the most out of it.
Student life starts as soon as we join our nursery class. This period keeps on going till your school ends. After that we go on to pursue higher studies where we still remain students. But our issues increase as we have grown up into full adults now. But tell me, do we really ever stop learning? No, be it adults or kinds, learning never stops. So basically student life never ends.
But what demarcates student life then? When a person decides to stop pursuing studies, be it 12th, graduation, post-graduation; according to the society, his student life is officially over. I find this definition of student life by the society astonishing.
They tend to decide everything for everyone. This societal pressure to confront to the level of society's expectation destroys the person and their ambitions. Students should never give in to societal pressure. Search your brain for answers and follow your dreams if you don't want society to dictate your terms and conditions.
Student life is full of fun and frolic. Learning new things, exploring new avenues of opportunities, understanding your passions and talents; this is what student life is all about. Bit by bit, students learn to be dependent on themselves for their tasks.
They learn to take their own decisions. This starts from picking up their clothes and the student then goes on to make big decisions about his career choices which affect his personality in a very impressionable manner.
Friends are one more aspect of student life without which our life seems incomplete. They provide us mental and emotional support throughout our journey. They help us consistently in our endeavors which we sought to achieve in the coming areas. They help us with studies as well and without them, I could have never imagined my life. I have always been in midst of loads of friends and it becomes really tedious to wheel your life without them.
Our teachers, mentors and parents guide us at every step and help us in shaping our lives. A child is impressionable just like wet mud is. The mud craves for the attention of potters' hands similarly children crave for that motherly love they get at home and look up to teachers as their mother figures. Mentors teach students not only the syllabus but also moral values. Without moral values, we are nothing and our existence is void if we are not moral.
Student life is not only about study. Because all study and no play makes the student a dumb person. Students need to relax and chill out at times. Students should loosen up a bit and move outside to play or to hangout. Playing relieves the tension from our muscles which has developed due to the tension of studying and working. Hanging out with friends helps in keeping up personal satisfaction and provides change from the monotony of routine.
Without the constant support of our peers, I wouldn't have ever been able to attain any success. They help us in discovering our weaknesses, strength and opportunities. They are the motivating force behind our development.
Though the life of a student is free of all anxieties yet a student has a hard life. He has to work intensively and incessantly to bring his grades up. And keeping up a social life along with your grades is a tough task, might I say. But with time and practice, students learn to juggle everything along with handling the pressure that comes with multi tasking. Students are expected to keep up good grades and if they fail to do so, they are tagged as failures which are pathetic.
You never know the circumstances they are facing. Interest areas also matter a lot for students. Some are passionate towards studies, some love sports, some pursue art and craft as their forte and some just want to become musicians or dancers. For the matter of fact, you can be anything you want to be. But just don't give in to society's expectations of becoming a doctor or engineer if you don't want to be one. Follow your passion. Follow that spark which ignites the fire in your heart.
Student life will exhaust the hell out of you but it will also convert coal into a diamond. Study hard, work hard but also party a little bit to clear your head. Workaholics may achieve success in life but they never receive the happiness they yearn for.
Reader Interactions
Leave a reply cancel reply.
Your email address will not be published. Required fields are marked *
Top Trending Essays in March 2021
Essay on Pollution
Essay on my School
Summer Season
My favourite teacher
World heritage day quotes
my family speech
importance of trees essay
autobiography of a pen
honesty is the best policy essay
essay on building a great india
my favourite book essay
essay on caa
my favourite player
autobiography of a river
farewell speech for class 10 by class 9
essay my favourite teacher 200 words
internet influence on kids essay
my favourite cartoon character
Brilliantly
Content & links.
Verified by Sur.ly
Essay for Students
Essay for Class 1 to 5 Students
Scholarships for Students
Class 1 Students Scholarship
Class 2 Students Scholarship
Class 3 Students Scholarship
Class 4 Students Scholarship
Class 5 students Scholarship
Class 6 Students Scholarship
Class 7 students Scholarship
Class 8 Students Scholarship
Class 9 Students Scholarship
Class 10 Students Scholarship
Class 11 Students Scholarship
Class 12 Students Scholarship
STAY CONNECTED
About Study Today
Privacy Policy
Terms & Conditions
Scholarships
Apj Abdul Kalam Scholarship
Ashirwad Scholarship
Bihar Scholarship
Canara Bank Scholarship
Colgate Scholarship
Dr Ambedkar Scholarship
E District Scholarship
Epass Karnataka Scholarship
Fair And Lovely Scholarship
Floridas John Mckay Scholarship
Inspire Scholarship
Jio Scholarship
Karnataka Minority Scholarship
Lic Scholarship
Maulana Azad Scholarship
Medhavi Scholarship
Minority Scholarship
Moma Scholarship
Mp Scholarship
Muslim Minority Scholarship
Nsp Scholarship
Oasis Scholarship
Obc Scholarship
Odisha Scholarship
Pfms Scholarship
Post Matric Scholarship
Pre Matric Scholarship
Prerana Scholarship
Prime Minister Scholarship
Rajasthan Scholarship
Santoor Scholarship
Sitaram Jindal Scholarship
Ssp Scholarship
Swami Vivekananda Scholarship
Ts Epass Scholarship
Up Scholarship
Vidhyasaarathi Scholarship
Wbmdfc Scholarship
West Bengal Minority Scholarship
Essay on Student Life
Humans can only live happily if all their wishes are fulfilled. For this, they need money and a way to make money. As a human, we have to go through different stages of our lives and have different experiences. Before we can become an adult, we need to go to school. People start going to school when they are 3 to 5 years old. And this stage is referred to as student life.
Short and Long Student Life Essay in English
To know more about this important stage of life today, we will discuss Student Life in detail. Here, we are presenting Short and Long essays on Student Life with proper headings in English for students under word limits of 100 – 150 Words, 200 – 250 words, and 500 – 600 words. This topic is useful for students of classes 1, 2, 3, 4, 5, 6, 7, 8, 9, 10, 11, and 12 in English. These provided essays on Student Life will help you to write effective essays, paragraphs, and speeches on this topic.
Student Life Essay 10 Lines (100 – 150 Words)
1) Student life is considered the golden age of life.
2) It is the time to build a better future for ourselves.
3) Student life gives you amazing and beautiful memories.
4) The most important thing for a student to do is to study and learn.
5) Student life has a big effect on the whole life of a person.
6) As a student, life can sometimes be busy and hard.
7) This stage shapes the personality of a person.
8) Student life is quite enjoyable because there are fewer struggles.
9) Our personality and character depend on this stage of life.
10) We should enjoy and utilize student life as much as we can.
Short Essay on Student Life (250 – 300 Words)
Introduction
Student life is the time a person spends in school or college to get an education. Students are the key to the success of a country. They are our country's future. Being a student is one of the most beautiful and memorable times in a person's life.
Role of Student Life
Student life is not only the best time of a person's life but also the most important. This time will determine their future. Students are usually busy with school, homework, studies, classes, and learning new things. Students get to live on their own for the first time, and they also get to do most things for the first time as adults. They can carve out a bright future for themselves by utilizing this age.
Significance of Student Life
During this time, they learn a lot about life. Aside from school, they learn a lot of skills that help them to be more productive. A student's personality can be made or broken by their time in school. When someone goes to school, they learn a lot about life. It helps you understand what life is all about.
Aside from all the fun things we do with our friends and the good times we have together, most of our time as students is spent studying and making plans for a better future. Student life is a very important time, and every student needs to put his or her whole heart into it by working hard. You can't go back to being a student, so enjoy it, and don't be afraid to try new things.
Long Essay on Student Life (500 Words)
Student life is one of the most exciting and memorable times in a person's life. During this time, we not only learn but also get a sense of who we are. No one will ever forget their time as a student, because it is full of knowledge, experience, fun times, and new things to try. Therefore, we can say that student life is when the seeds of a person's life are planted.
Student Life: A Golden Experience
Student life is full of not only learning and education but also a lot of fun and memorable experiences. At this age, there are no worries about the outside world or responsibilities. Student life is the time when a person learns new things. During this time, a person gets ready for what will happen in the future. Some of the best things about being a student are getting to spend time with friends, eating, studying, joking, and having fun.
Duties of Student Life
The first thing students should do is work hard on their studies. A student's most obvious duty is to show respect to their teacher and parents. They should avoid getting hooked on social media and mobile games. During this time, a student should work on building their personality, character, and behavior. When they get involved in different kinds of social work, they learn how to work together. They should also know how to deal with tough situations.
Importance of Student Life
Student life is an important part of every human's life. People are young and have a lot of energy when they are in school. During this time, students learn good manners, self-control, and a positive outlook on life. This helps them become valuable members of society. It is a time when they figure out what is good and what is bad. A student should decide what they want to do with their life while they are in school. Student life is important as we learn how important friends are to us.
Challenges of Student Life
The term "student life" includes all the good and bad times a person has had in school. However, student life is full of challenges. Parents and teachers often put a lot of pressure on them to choose the right things for their careers. Some students may worry about life because they don't get to understand all things properly. Because everything has a set time, it can be hard to keep up with school, work, sleep, family, and friends. You might have to balance schoolwork, extracurricular activities, and your personal life all at once.
"Student Life" has shown us that this is the best time for a person because real life starts when you're a student. Not just one person, but every single school student has their favorite memories from school. As a student, you should be committed to school and your studies. We should utilize the student life and make the best future for us.
I hope the above provided essay on Student Life will be helpful in understanding different aspects of student life.
FAQs: Frequently Asked Questions on Student Life
Ans. A student is someone who goes to school or another place to learn.
Ans. Family background, learning environment, unhealthy lifestyle, etc factors affect student life.
Ans. Discipline, hard work, punctuality, confidence, responsible, etc are some characteristics of a good student.
Ans. 17 November is marked as International Student's Day.
Related Posts
Essay on digital india, cashless india essay, essay on child is father of the man, essay on causes, effects and prevention of corona virus, essay on dr. sarvepalli radhakrishnan, durga puja essay, essay on summer vacation, essay on my plans for summer vacation, essay on holiday.
Talk to our experts
1800-120-456-456
Essay on 'Life' for Students in English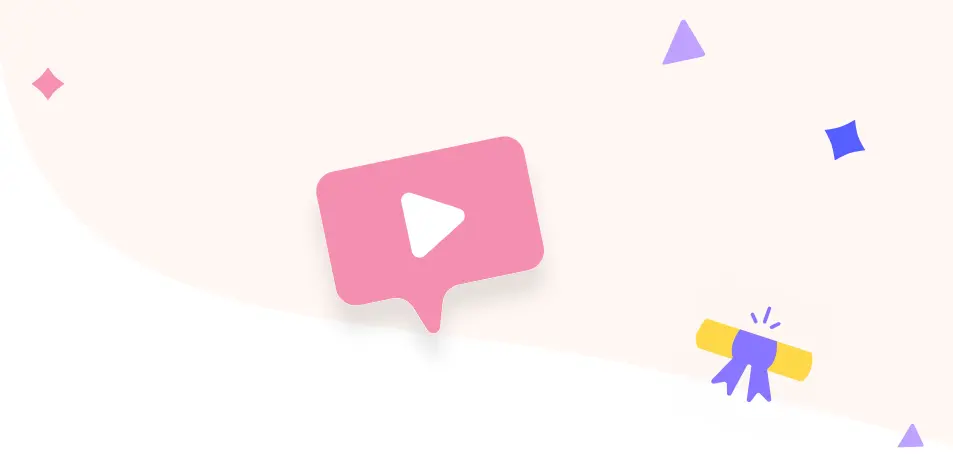 About the Topic
Life is a single word with many different connotations and meanings. Above all, life is about more than just being; it's also about how one defines that existence. As a result, it's vital to think about life from several angles. Philosophers, academics, poets, and authors have written extensively about what it means to live and, more significantly, what are the essential elements that characterize one's existence. This exercise has, of course, been done in a variety of ways. While philosophers sought to understand the meaning and purpose of people's lives, poets and authors recorded the diversity of life at various times. As a result, life is likely to be more than exciting.
Life- Essay- Introduction
The adventure of living in the path of life. We are born, live our lives, and eventually pass away with time. We are attempting to shape our lives in this way. Everyone's life is different. Some people have a lot of problems in life, while others do not. Those who have never faced adversity in their lives have one perspective on life. Those that struggle in life have a different perspective. Life is frequently described as priceless. The various ways in which people seek to save lives reveal this even more clearly.
Every day, doctors and scientists try to discover innovative treatments that will help people live longer lives. Life is full of both joys and disasters. The ups and downs of life are what they're called. Without them, life is just a never-ending war that can be won at any time. To overcome one's grief, it is necessary to find happiness in one's life. Only then does life appear to be lovely?
Students in Classes 1-6 can utilize this essay for their respective exams.0
FAQs on Essay on 'Life' for Students in English
1. What are tips to write a good essay on Life in English for students?
What is the best way to compose an essay? This is quite a difficult and important question asked by many students. For a variety of reasons, many different types of writing are considered "excellent." There is no such thing as a writing formula or programme. For students and expository writing, the traits listed above are very crucial.
Another attribute that isn't on this list yet is extremely significant is inventiveness. The best writing carries part of the author's personality and uniqueness. Follow the rules below, but always strive to make your writing your own.
An essay's center should concentrate on a single obvious primary theme. Each paragraph should have a different core theme or topic sentence.
The main point of the work should be supported or expanded upon in each paragraph. The essential point of each paragraph should be identified and proven using examples, facts, and descriptions.
Each paragraph in an essay should be related to the main theme. A single point should be the focus of each paragraph.
An essay or paper that is properly organized should flow smoothly and "stick" together. To put it another way, the reader should be able to understand the text.
A paper should be written in whole sentences with few errors in grammatically correct standard English.
2. What is the importance of writing essays on life?
Writing essays helps students develop important abilities and functions in their education, making them more useful. One, writing essays allows students to practise and improve abilities that they can apply throughout their academic careers and into their careers. For example,
One can improve their reading and writing skills, as well as their capacity to think, organize thoughts, and communicate effectively.
Two, it enables students to develop a formal and orderly writing style that reliably conveys information. 
Three, it aids in the organization of your thoughts on what you're learning, the development of vocabulary, and the development of a distinct writing style.
Improving writing skills also aids in the development of the writing skills required to complete additional writing projects.
Writing about life will help students to understand the importance of life and it will lead them to do self retrospection and they can bring positive change in their life.
3. What lesson do students get about the quality of life by writing life essays?
Above all, optimism is the most effective strategy to improve one's quality of life. Job performance, self-confidence, creativity, and abilities all improve when people are optimistic. A positive individual may undoubtedly overcome significant obstacles.
Meditation is another effective approach to improve the quality of one's life. Meditation almost certainly allows a person to reflect on his or her past experiences. This way, one can avoid making the same mistakes as before. It also provides an individual with peace of mind.
Having a hobby is a great way to add meaning to your life. A person's life would be dull if they did not have a passion or interest. A fresh lease on life can be obtained by engaging in a hobby. It gives people fresh reasons to live and experience life.
4. What is the importance of living according to the essay?
One of the most significant aspects of Life is that it continues to move forward. This signifies that nothing is everlasting. As a result, there should be some justification for remaining gloomy. A joyous occasion will pass, just as a sad one will. Above all, no matter how bad things go, one must remain positive. This is so because we all are aware of the fact that nothing lasts forever. Every circumstance, occasion, and event will come to an end. This is unquestionably one of Life's wonders.
Probably a large percentage of people grumble that life is difficult. Many individuals mistakenly feel that pain is a synonym for life. Pain, on the other hand, makes us stronger. Pain is unquestionably a wonderful way to boost mental toughness. Pain, above all, enriches the mind.
5. Why should students consider essays on Life available on Vedantu?
Our English subject specialists wrote the life essay on the Vedantu website. It is grammatically correct, with simple and correct language usage. Because the format of the essay is designed in such a way that students do not find it complex, students will find it extremely easy to recall. Vedantu tries to provide all available assistance to students for them to do well in exams as well as study and understand. The essays on Vedantu are prepared with the goal of piquing students' interest in writing and encouraging them to write more and improve their skills.
PTE EXAM PREPARATION
PTE Academic Exam Practice Material
Essay on Student Life
Learn how to write an essay on student life in English language in 300 words. Know more about student life essay for students of class 4, 5, 6, 7, 8, 9, 10, 11 and 12. Now you can also write an essay on student life for students in 300 words.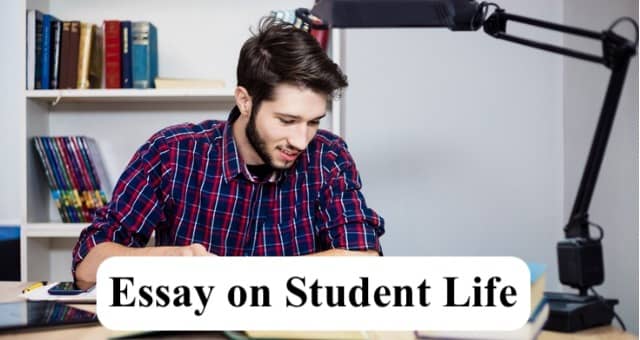 Student life is considered as the golden part of life as it is the phase of life when one enjoys the most. This is because student life is free from worldly ties and worries. During this stage of life, a person is least bothered about what's happening in the world and he's only concerned about his happiness and joy. Also, student life is the shaping period of life wherein a student's ethics and morals are developed according to his surroundings and teachings. A child's future is highly dependent on how he's raised during his student life as it determines his character and strengths.
During this stage of life, a student is supposed to acquire as much knowledge as he can so as to become more aware of the outer world. Punctuality and discipline must be inculcated during student life as these are the two traits that make a person wise and successful in life.
Student life forms the basis of a student's career as it is a formative period of life. If a student has the ability to shine in his school days, he will be able to become successful in his long term career as well. Well, student life is not all about reading and learning, it also involves the overall development of a person such as he must be active in sports and curricular activities so as to be mentally and physically smart.
Therefore, student life plays a significant role in one's life as it shapes our future and also helps us understand the ups and downs of life. It also develops the competitive spirit among students and helps the students grow and nurture with great vigour and strength. Students are the future of a country and they must be raised in the right environment in order to make them responsible citizens of the nation.
My School Essay
School Life Essay
Essay On Student Life For Students
"Student life is the best life". You might have listened to this line many times but how much truth lies in this statement varies from person to person. As human beings, we have to live our lives in many sections and perceive different experiences.
Student life is one part of life for most people except those who did not get a chance to visit schools. We experience different things during our student lives. Some of the experiences become lifelong memories while some become horrible remembering.
Introduction
It is said that "student life is The BEST life" because It is a period of pure joy and happiness. It is because the mind of a student is free from the worries and cares of grown-up life. In this period, the character of the student is formed. So, this life is also important for students to develop themselves as good citizen.
In student life, the prior duty of a student is to learn and gain knowledge. He must do all his work on time maintaining punctuality and discipline. He needs to remember that if he becomes successful in his student life, he will become capable of shining in any sphere of life.
Why Is Student Life Best?
Student life is quite enjoyable because there is less struggle. Students need to wake up early and prepare for going to school. Morning is an exciting part of student life because one needs to rush to the bus stop to catch the bus. This teaches us the importance of impatience in life.
Another thing that makes student life more exciting is forgetting to complete our homework on time. That moment seems horrible when the teacher asks for homework and we did not complete it. We feel the true fear of being punished.
Student life lets us introduce ourselves to our favourite subject, teacher, games, best friend and many other things. We do a lot of mischievous activities but when examination time comes, all our wickedness gets a full stop.
✔ Essay on My school
✔ Essay on Education
✔ Essay on My favourite Teacher
✔ Essay on the Importance of English
The role of Friend Circle!
Student life is the time in life when we understand the importance of friends and friendship. This is the period when start making friends. When like-minded students make a group of friends, it is called the friend circle. True friends understand you well and help you with your need.
I have also made a friend circle in which there are five people. We all understand one another very well. We stand together in every situation of life. We share both joy and sorrow. My friends always helped me to improve my skills and always motivated me to do extraordinary in life. Whatever Identity I have today is all because of my friend circle.
There is a saying that you are an average person with five people surrounding you. So, It becomes very crucial to choose your friend circle wisely. Your friend circle can make or break your identity in society.
How does Student Life influence us?
Student life influences students very deeply. Their character and personality depend on this. This is why moral science holds a special place in the education system. Apart from schooling, they learn a lot of skills that help them to boost their productivity and confidence.
Student life is important for a country as well. This is because students are the future generations of a country. So, they are considered the foundation of the future of a country. If you need to make a building stand, you must make a strong foundation otherwise it will collapse.
To sum it up, student life is beginning to experience joy, struggle, discipline, devotion, confidence, fear, motivation, respect etc. Student life can make or ruin the personality of a student because it is the most crucial time for building character and developing a good personality. Apart from that, Students are the future of the country. So every student must try to become the best citizen in all respect so that his/her country can proud.
other Essays
Essay On 5G Technology In India
Essay On Chandrayaan 3 For Students
Essay on english language [short & long].
Essay On Summer Vacation In 150 Words
Summer Season Essay for students
Essay On Summer Vacation For Students
Essay on Visit to a Zoo for Students
Essay on Good Manners [Short & Long]
Essay on Childhood Memories [With Headings]
Essay On Mother [Short & Long]
Related Posts
My Study Times
Education through Innovation
Essay on Student life | Short note on Student Life
Essay on Student life | Short note on Student Life | Paragraph on Student Life | Article on Student Life
Student life the most memorable phase of every person's life. It is the phase in which the whole foundation of a person's life is laid upon.
A student phase in every person's life is such that they do not only learn from books. It is the phase when one grows emotionally, philosophically, physically and socially as well. All incidents and implications drawn from those incidents are what that is responsible for his/her nature.
The first learning that every student obtains is from home. And in unaltered situations, mother is the first teacher. The manners and small behavioral traits that blossom during those years is mostly the reflection of what's going on at home.
Once a student is admitted to school, their role models keep changing with time and situations. Friends become an important factor too. The type of company effects very much during those immature years. Teachers and friends inspire a lot. Whatever impression those innocent minds draw, the same is reflected back.
Slowly as we grow up from that stage we learn more about our choices and ourselves too. We become choosy of our company and our thinking about friendship also changes a bit. Now friends doesn't mean simply sharing lunchboxes and playing hide and seek. We choose friends with whom we can share our feelings and we expect a reciprocate behavior too. As we grow up, there is a teenage phase in between. It is the most crucial point of our life. We begin to feel ourselves growing up and there are a lot of things that pushes and pulls us in many directions. Friends, careers, future, etc all have to be kept in mind. Parental expectations are also soaring high during that time.
Student life is such that if handled carefully, we can enjoy and also learn everything that is essential for a good future. It is a time to build ourselves. But some students fails to maintain a balance between everything and thus spoils their precious years. That is why every student must learn to be punctual and disciplined. Everything has a time and sometimes it is necessary to give complete time to one or other aspect of student life. Study is the main purpose and others should be maintained only at the side. If a student have to sacrifice comfort and enjoyment for that, they should do it happily because if the future is good then all enjoyments will follow automatically.
In the past a child used to go to gurukul after they pass the age of 5-6 years. Even until the last generation before the present, the custom of every household to send their children to school was after they cross the initial 5 years at home. They used to get a plenty of time for home schooling at the initial point and concomitantly they used to get enough chances of enjoying their play years too. But times have changed. And it is the demand of time that children are to be sent at school or playhouse as soon as they are able to lisp a few words. Anyways, this generation haven't got the pleasure of those pristine and natural environment, playing with clay toys, running in free air amidst an open field, etc.
Anyways nowadays due to competition it won't be wrong to say that students are becoming like machines. These human form of machine will get life only if they get a good guidance from parents.
About Charmin Patel
Blogger and Digital Marketer by Choice and Chemical Engineer By Chance. Computer and Internet Geek Person Who Loves To Do Something New Every Day.
My Davidson | A Student Blog Student-to-Student: Advice from Davidson College Students on the College Essay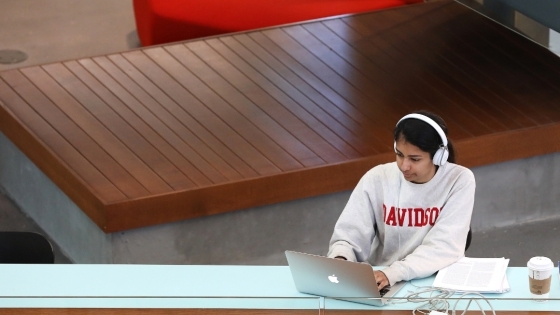 Current Davidson College students share their tips and tricks for navigating and writing the college essay.
About the Authors
This piece was written by Senior Fellows in Davidson College's Office of Admission & Financial Aid; Zaynab Abuhakema '24, Nathanael Bagonza '24, Chloe Boissy Stauffer '24, Kelsey Chase '24, Amanda Fuenzalida '24, Olivia Howard '24 (she/her), Ann Nishida '24, Lilly Sirover '24, Samuel Waithira '24 and Ruby Zhou '24. 
Learn more about them below.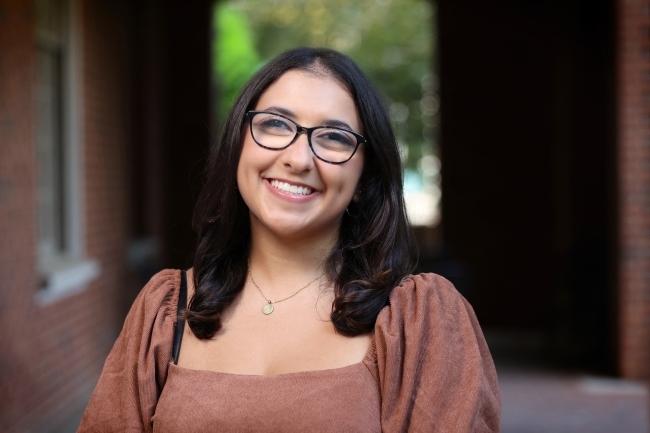 Zaynab Abuhakema '24 (she/her) is a physics major and theatre minor from Summerville, South Carolina.
"Just be honest! We want to know more about YOU and why you can see yourself at Davidson. Tell us about your passions in the way that makes the most sense to you. Have someone read over it if you want, but don't worry too much about the technical part. Just show us who you are the best way you can on a page."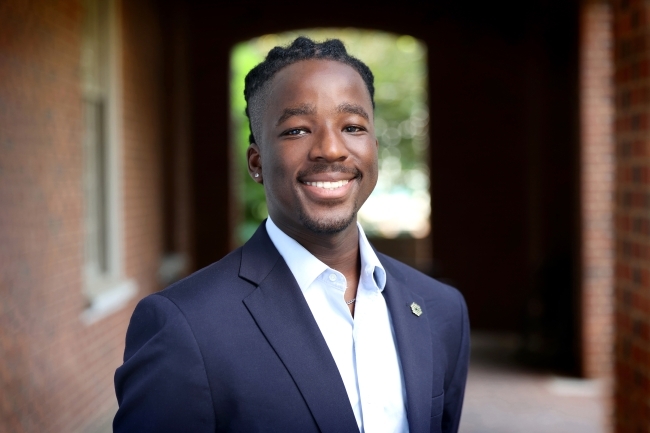 Nathanael Bagonza '24 (he/him) is an English major from Haverhill, Massachusetts.
"Don't worry about if your writing is 'great' or not; rather, be intentional in ensuring that your essays demonstrate who you are and what you are passionate about! I ended up becoming an English major writing a collection of essays for my senior honors thesis, but what made my application essays work from day one was telling stories that really spoke to my true, authentic self."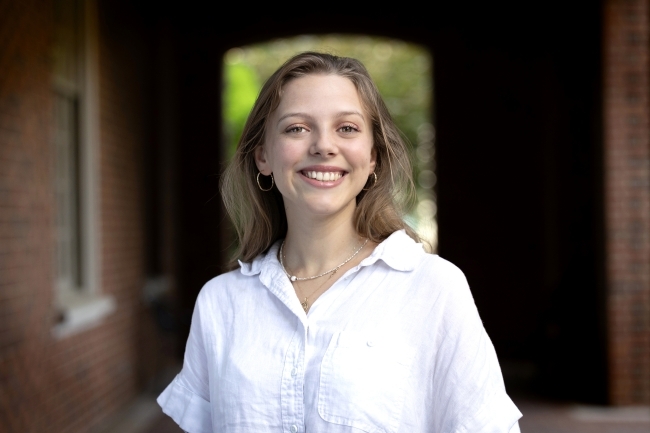 Chloe Boissy Stauffer '24 (she/her) is an environmental studies and political science double major from Lake Atitlan, Guatemala.
"A couple pages of writing will never capture your whole story- admissions counselors understand this. In order to communicate an accurate snapshot of who you are, try thinking of one hobby, one accomplishment, or one interaction that you think best reflects your overall skill set and worldview. By using one or two examples to 'anchor' your story, you can frame your personality, backstory and values. Whatever you write, make sure it's authentic to who you are because that's who we want to get to know."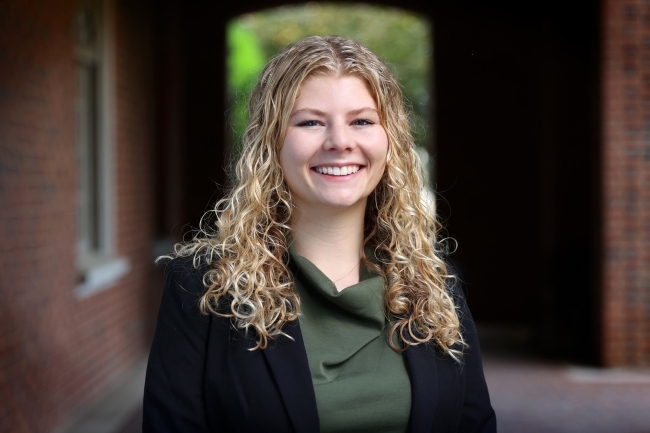 Kelsey Chase '24 (she/her) is a political science major from Concord, New Hampshire.
"I read a lot of Common App essays during my college process, not because I wanted to study them or compare them to my own, but because I genuinely thought they were fascinating to read. This helped me realize that it's helpful to think about writing the essays for a peer rather than an admissions officer. Don't worry about what you think the admissions officers want to hear; rather, write an essay that you think would help potential friends understand you at your core. I would also advise against your parents or adults taking too much editorial control over your essay — you want your essay to sound like you, which is someone who's 17 or 18 years old, not a professional. It can definitely be helpful to have someone read over it just to catch grammar mistakes or awkward phrasing, but what matters most is that you feel like it really conveys something important about who you are."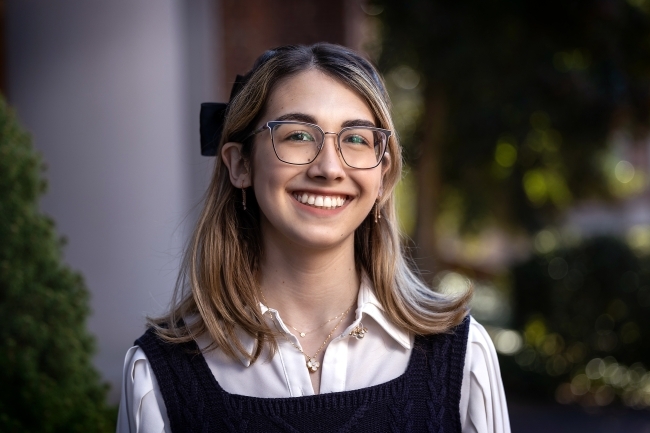 Amanda Fuenzalida '24 (she/her) is a biology major from Naples, Florida and Santiago, Chile.
"When I think about the personal essay, I always think about growth, because that is what life is, a continuous growing process. And at 17–18 years, you do not have to have everything figured out or have decided what you want to for the rest of your life. But what you can do well is reflect on the experiences that have made you the person you are at this very moment. And thinking about this personal statement, I would think maybe what are key major parts of my life that have shaped me to be who I am, that make you proud of yourself. Reading back your essay, you should feel that sense of pride, that this essay reflects the person you (not anyone else) are proud you have become."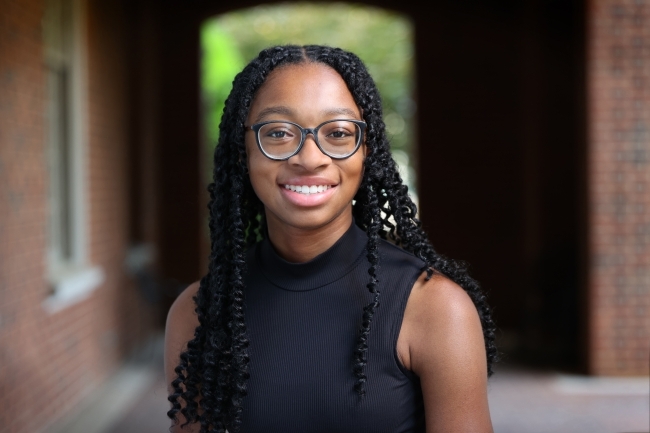 Olivia Howard '24 (she/her) is a biology and German Studies double major from Dacula, Georgia.
"I do not consider writing to be my strong suit, and I remember the dread and fear I had when I was writing my college essays. Essays are intimidating, and you might feel lost trying to fit your story into the limits that are set. My advice to you is to be patient with yourself and allow who you are to come through on the page. Do not over stress about having the most complex grammar and sentence structure, but rather focus on writing what matters to you. It is okay to not be an award-winning writer who uses metaphors and various literary devices. A lot of times it is better to tell your story in a simple way rather than using flowery language and fluff that does not get your point across."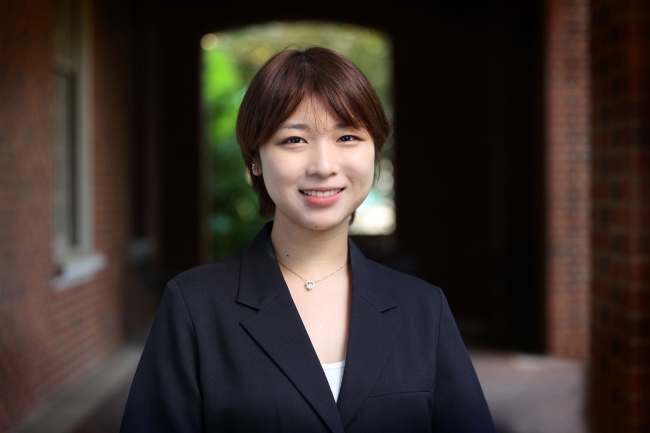 Ann Nishida '24 (she/her) is a biology major and music minor from Ridgewood, New Jersey.
"The focus is on you . The essay portion is a chance for the admission counselors to see a side of you that a transcript or test score won't fully represent. A good starting point in discovering your unique qualities may be to ask yourself Why ? Why am I passionate about certain activities, why do I interact with my environment in a certain way, why do I want to go to Davidson, etc. Good luck!"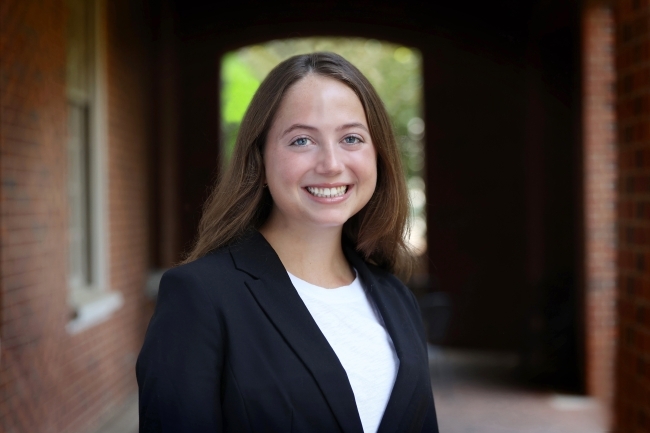 Lilly Sirover '24 (she/her) is a biology major and public health minor on the premedicine track from Haddonfield, New Jersey.
"As someone who prefers speaking over writing, I highly recommend using a voice recording app to talk through your essay ideas as you begin the writing process. Talking through your unique strengths, challenges you have navigated, a personal experience that changed your perspective, a topic that you are endlessly curious about, or something else personal to you allows your story to develop naturally."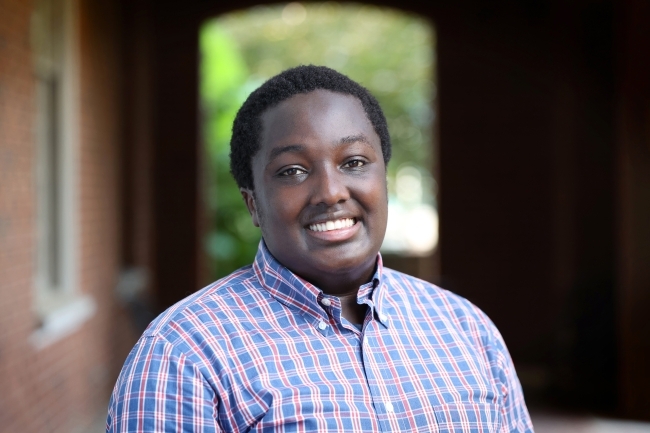 Samuel Waithira '24 (he/him) is an economics major and applied mathematics minor from Nairobi, Kenya.
"Be genuine with every aspect of your application. Do not try to mold your application into what you believe the college wants. When you present your true self, you build trust with the admissions team, showing that you have confidence in who you are. Remember that each applicant is unique, and colleges are often looking for a diverse student body. By being genuine, you can showcase your individuality and the qualities that set you apart from other applicants."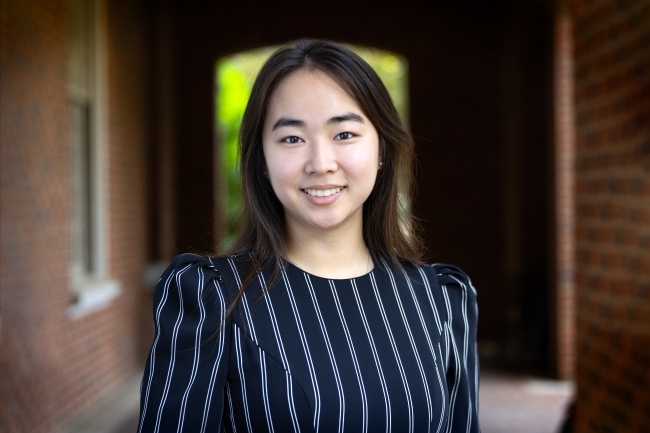 Ruby Zhou '24 (she/her) is an English major on the predental track from Houston, Texas.
"Start writing. I have a tendency to procrastinate whenever I have a daunting task looming over me, and I just need to start writing or I'll never get it done. The writing might sound horrible and you might feel embarrassed, but if you think about it, the earlier you start, the more time you have to change "bad" writing to something beautiful."
Looking for More Student Stories?
Check out more student-written blog posts like this one at My Davidson, Davidson College's blog for students, by students.
Considering Applying to Davidson College?
Learn more about dates and deadlines, ways to apply, the holistic admission review and more.
Applying to Davidson
The Endless
September 1, 2022
Student Life Essay ,Composition & Paragraph For Junior Students
Student Life Essay – The student life is the period of life we spend in educational institutions in acquiring knowledge. It is the time for having prepared for struggle in later life. It is called the seedtime ( বীজ বপন করার সময়) of human life, as our achievements in life depend on our performance in our student life. The first and foremost duty of a student is to gather knowledge. In this period a student prepares himself for different duties in the future. In schools, colleges, and universities teachers help them to equip themselves with necessary qualities. If this period is neglected they are sure to suffer. Along with the coursework they should also try to acquire knowledge about the current affairs and all sorts of important issues. Having an extended reading and building a reading habit will help them throughout their life. A student should also take proper care of his health. It is said that 'Health is wealth'. A man without a sound health cannot prosper in any field. So it is necessary to maintain good health. For this purpose taking regular nutritious food, having proper physical exercise and maintaining good habits of cleanliness is very much necessary. A student needs to make the best use of his lime. He must not confine himself to his class books only. He should read other good and informative books, newspapers, magazines, and periodicals, too. Students will be the future leaders of the nation. They are the hope and strength of a nation. So, this time should be used properly (যথাযথভাবে) in constructive (গঠনমূলক) and preparatory (প্রস্তুতিমূলক) activities for ensuring (নিশ্চিত করা) a bright future.
Student Life Paragraph
Student Life Paragraph – Students are the future leaders of a nation. After equipping themselves fully with education, they need to come forward to serving the nation for the betterment (উন্নতি). To this end (এই উদ্দেশ্যে) it is imperative (জরুরী) that they get a clear idea about the society and the social problems. It can also be expected that they will devote (উৎসর্গ) themselves in serving (সেবা করা) the society from the beginning. There is enough scope for the students to serve society. Bangladesh is beset with many problems. The major ones are illiteracy, population growth, unemployment, superstition, lack of health and sanitation, terrorism, natural calamities etc.. Students can play an active role in removing some of the social problems. For this, they need not hamper their studies. They can serve society in their spare times and long vacations.
Don't Forget to Check: Essay in English
Essay on Student Life/Duties of a Student
Topics: [Introduction, Duties, Voluntary Work, Conclusion]
Student Life Essay – Student life is the best period of a man's life. It is called the sowing season of life. During this period, a student must cultivate some good qualities for a bright future.
The first and foremost duty of a student is to acquire knowledge. But, he must not confine himself to the prescribed books only. He must read a newspaper, magazines, nobles, dramas during his leisure. This kind of reading will widen their mental horizon and enable them to be acquainted with many things of the world. Moreover, he should follow some rules and regulations. He should not waste valuable time. He should attend his class regularly. We know that good health is the key to success. To be successful in life, a student must take care of his health. To keep his body fit, he should take regular physical exercise. Because physical exercise helps to keep good health.
A student has also some duties to the people of the society. We know that most of the people in our country are poor and illiterate. A student can teach the illiterate people. He can help the villagers to change their poor condition. He can teach them about family planning, health, nutrition, children rising and scientific method of cultivation etc. During natural calamities, people need help. In a time of flood, famine, cyclone, earthquake, and epidemic students should come forward to help the affected people. They should collect food, clothes, medicine etc. and distribute them amongst the affected people.
A student should respect his parents and teachers. He should be well-behaved, punctual and disciplined in every sphere of life. He must abide by the rules and regulations of his institution. He must be gentle and amiable. He must also avoid the evil company.
A student life is a time when he sows of his future life. So, he should prepare his lessons regularly and proper use of time. She should not waste time idly. A student should bear in mind that if he does not perform his duties in time, he will suffer in the long run.
COMPOSITiON ABOUT STUDENT LIFE
Student Life Essay – Introduction: The student life is the period of life we spend in educational institutions in acquiring knowledge. It is the time for having prepared for struggle in later life. It is called the seedtime of human life, as our achievements in life depend on our performance in our student life.
Study is the Foremost Duty: The first and foremost duty of a student is to gather knowledge. In this period a student prepares himself for different duties in the future. In schools, colleges, and universities, teachers help them to equip themselves with necessary. qualities. If this period is neglected they are sure to suffer.
Besides, the coursework they should also try to acquire knowledge about the current affairs and all sorts of important issues. Having an extended (Pamo) reading and building a reading habit will help them throughout their life.
Maintaining Good Health is Important: It is said that 'Health is wealth'. A man without a sound health cannot prosper in any field. So it is necessary to maintain good health. For this purpose taking regular nutritious food, having proper physical exercise and maintaining good habits of cleanliness is very much necessary.
Proper Use of Time: A student needs to make the best use of his time. He must not confine himself to his class books only. He should read other good and informative books, newspapers, magazines, and periodicals too. Acquiring Virtues: Student life is the best time to prepare oneself. A student should also strive to furnish himself with virtues like sincerity, timeliness, loyalty, fraternity, and truthfulness. He should also avoid evil company and keep only good friends.
Participation in Political Activities: It is important for the students to be aware of the political situation and problems of the country but they should not get involved in political programme unless it is for any major national importance.
Conclusion: Students will be the future leaders of the nation. They are the hope and strength of a nation. So, this time should be used properly (যথাযথভাবে) in constructive (গঠনমূলক) and preparatory (প্রস্তুতিমূলক) activities for ensuring a bright future.
Essay On Duties of a Student
Student Life Essay – Student life is the seed-time of a person. What he/she does in this part of life determines what he/she will be in the future. That is why this life is the life of work, of duties and responsibilities if the latter part of life is to be a life of achievement and success. But what exactly are the duties of this life? Giving a satisfactory answer to this question needs a rather lengthy discussion.
The first and foremost đùty of any student, as everyone opines, is to study. The main study-course of a student consists of the books or materials he/she is supposed to study. These are, undoubtedly, the primary source of knowledge for students. Since these are pre-planned and prepared according to their specific needs, they should first learn from them. A wide range of another reference as well as non-reference books, magazines, articles etc, however, may well be considered equally important in this regard. The study is the worship of a student. And so, study demands the first preference from any student.
But studying does not imply only going through something. It necessarily means a thorough understanding of something in its context, so that there may be no undesirable gap between knowing and being able to apply what has been known. But such understanding is only possible when acquiring knowledge becomes a part of the practical life, or, in other words, goes hand in hand with applying it. Hence the need for discipline, punctuality, and self-will. Every student, for the sake of acquiring knowledge and applying it to real-life situations, must work and behave in a systematic way. This requires that they follow the rules of discipline and punctuality to the letter. This will not only accelerate his/her learning activities but also prepare him/her well in the future.
A student is a student today only because he/she has to be a good citizen in the future. Therefore, another duty becomes obvious–the duty of keeping himself/herself well informed about various needs, resources, capabilities, and dreams of the nation as a whole. From the very preparatory phase of the student life, a student has to try to know his/her country; become a patriot. This calls for their social involvements as well. In the hope of well-equipping himself/herself for the family, the society, and the nation, he/she from the early periods of student life should know the environment, the macro-level trends of the economy and culture, the superstitions, beliefs, dogmas, and general inclinations of the population, and the potentials of the country. He/she has to know how to identify himself/herself with the whole nation with respect to various aspects of its pride and deficiencies. That is, he/she has to grow a sense of belonging.
Apart from the study-related and social activities, a student has some family activities too, because the first field where knowledge acquired is to be applied is the family. For this reason, a student has to get involved in the weal and woe of his/her own family. He/She has to do his/her part in running the family he/she belongs to. Among all other duties, we can aver, the paramount duty of a student should be to continue learning things and simultaneously applying them in real-life situations. And in no way should there be over-indulgence in anything which could sub-optimize this objective. Because, when the learning-applying nexus is considered anew from another point of view, it is to be believed that action is perfectly fruitful only when it is based on proper studies. Therefore, the main duties of a student are to study, study, and study–sometimes from books, and sometimes from actions.
Student Life Composition
Topics: (Introduction, Importance, Duties, Voluntary work, Result of negligence, Conclusion)
Student Life Essay – The period of a man's life which is passed at schools, colleges, and universities under the proper guidance of teachers to acquire education and knowledge, is said to be the student life. So to speak, it is the most important and happiest period of human life.
Students are the hopes of a nation. Indeed, the students of today are the citizens of tomorrow. The future peace, progress, and prosperity of a country depend on the students. So, we should be conscious, careful and sincere from the beginning of our student life.
Student life is called the seed time of human life. We must learn many good things from our student life. Our main duty is to learn our lessons at school. We must gain knowledge. If we become men of character, people will love us. Our teachers will take great care of. us. A student should abide by discipline himself at home and abroad if he wants to prosper in life. At home, he must respect his elders. Strict discipline at school is very good for us. It teaches us obedience, punctuality, diligence, regularity, good manners, and forbearance. We must learn perseverance. It is the root of all success. We should do everything in time. We should take care of our health. If our health is bad, we can not do anything. We should make friends only with those who are honest, diligent and dutiful and avoid the wicked and the selfish.
During the national emergency, we should enroll ourselves as volunteers and help the people in distress. In the long vacation, we should go to the remote villages and teach the illiterate villagers the three R's. If the students do not work and do not do all their duties as a student faithfully and sincerely, they are sure to suffer in the future.
Finally, we can say that we are free from cares and anxieties in our student life. Our heart is carefree. Our mind is very simple. We pass our time in merriments. But if we do not perform our duties on time, we shall not be happy in the future. If we want to be happy and prosperous in our future life, we should be dutiful to student life.
Essay on Duties of a Student in Bangladesh
Student Life Essay – Every man or woman has his/her own duties. A student is a part of our community. The primary duty of a student is to study and thereby to acquire knowledge. If he can not equip himself with sufficient knowledge during the formative period of his life, he will not be able to play his role as a responsible citizen in later life. He should also form good habits like early rising and cultivate such noble qualities as punctuality, honesty, and perseverance. He should, above all, learn to discipline himself at home and abroad. He has duties to his parents. He should love and obey them. He ought to do nothing that will displease them.
A student should love his nation. He should have the decision to sacrifice his life for the cause of his nation. In the village mosque, students can set up adult education center at night. To the villagers, they can explain the modern methods of agriculture. They can teach them the rules of health and sanitation. They can teach them how to read and write. They can teach people how to do co-operative farming and get a better harvest. They can teach people to cultivate fishes in ponds, ditches, and canals. They can launch campaigns for planting trees. They can teach the villagers to change this food habits and the utility of different food items for the nutrition of the body.
Thousands of people live in slums. Students should visit the slums and teach the 'illiterate people. They can establish night-schools and help eradicate illiteracy from the country. They can organize welfare centers for the needy. They can also set up libraries and cultural clubs for recreational facilities. They must, however, keep themselves aloof from active politics
Students are the future citizens of a country. They should shape their life in such a way as to prove the pride and glory of their country.
Essay On Duties Of A Student-2
Student Life Essay – Introduction : Man's life on earth is the combination of some periods. One of the best and most pleasing periods of life is student life. It is a most important period. So the period of a man's life spent in schools and colleges to acquire learning, knowledge is student life.
Different from other lives : Student life is quite a different life. It is a period of life without any harm, tension, sorrow, and anxiety. Except studying no other duty and responsibility lie on him. He is a free bird to fly at large here and there.
Duties of a student : A student has many duties and responsibilities to do and perform. His first and foremost duty is to study, He should learn education earn or acquire knowledge mainly from reading books, newspapers, journals, and magazines. He should study hard to cover up the prescribed syllabus which may help him pass the examination.
His other duties besides studies : A student has some other duties to perform. These duties are — social, religious, political, environmental duties. He has also some services for the well being of himself and the nation.
Social duties : A. student is a member of a society. Hence social duties lie on him. It is his moral obligation to do good to society so far as it is possible for him. To reform society, to build up a pure heritage following the lofty idealism of great men and women. To better social standard and to help other social members he should come forward. To make an exploitation-free society he should do some works. He should remember that he constitutes a significant part of society. So he must play, an important role in the progress and prosperity of society. He can open a night school in league with other solvent and interested men in society to impart at least 3Rs knowledge to the common people. He can advise the common people to build up a small family that can go on with the per capita income. He should render a voluntary service to the victimized people during natural calamities like floods, cyclones, etc. all can distribute the relief goods, medicines, and food among the people. He should visit the affected areas to see and observe the sufferings and real conditions of people.
Religious duties : A student has some religious duties to perform. To help a man in distress is a religious duty. He should do good for the prayer houses in league with common people. He should for the first time practice his own religion. Religion keeps a man aloof from taking any kind of intoxication. He should no be drug addicted following the activities of his fellow – men. He should not take up gambling as an interesting point of recreation. So he should refrain from taking anything that may degrade his morality. A student should have an alertness in case of being politically trapped.
His alertness : He should not be in the hand of the country's political leaders. He should not be used by any of them in any case or at any time.
Moral duties : A student has some moral duties. He should respect his teachers or superiors, build up his character, cultivate honesty and truthfulness, determine to make himself a real man etc.
His realization: A student should realize that his bright future largely depends on his properly doing works. He should do all his duties as per his capacities. He may expect to find a bright prospectus in the future .
Conclusion: A student is a citizen of the future. So to make his prospect bright or to shine in life he should do his duties rightly or properly.
Essay on Student life
Student life, politics, and terrorism:.
Student Life Essay – Introduction: The word 'STUDENT' is formed with the initial letters of the following words namely Study, Tolerant, Upright, Dutifulness, Energetic, Nationality and Truthfulness. This is the most important and happiest part of life.
The part of a life spent in educational institutions such as school, college, and university in acquiring or gaining education and knowledge is called student life. It is the high time to build up life as it is regarded as the seed time. The real plant remains hidden in the seed, likewise, a real man does in student life. The seed germinates gradually as the man comes off a student.
His duties: The first and foremost duty of a student is contemplation that stimulates him to study regularly. He goes for a citizen in the future. He after the acquisition of education can give the guidelines to the nation and the land. A country may get ruined for those students who have spoilt themselves.
The first and important duty of a student is to make himself competent through gaining knowledge to lead the country towards a better way of development. Yet we can notice the student's ill-motive, destructive policy, anti-social activities and his alloplastic infringement on social values. The worsening condition of the student makes the nations believe that no great work can be accomplished by him and the nation's hopes and aspirations will be nipped in the bud. It is said that man is going to the realm of education, knowledge, and wisdom. But he has not reformed or rebuilt his character and nature.
In the past, the powerful persons or the persons vested with power built buildings or edifices on dead bodies, sold men and bought as slaves and women in the market as daily commodities for enjoyment and consumption. But today in the civilized world man has become more beastly, albeit he has education, knowledge, and wisdom. He is behaving unmanly, dealing brutally, cheating tactfully, perceiving gently under the cover of religion, artificial honesty, and gentle manners.
Politics: Politics means to lead the country towards prosperity and development. It can reconstruct or rebuild the country. The political leaders by dint of their political thoughts can do better for the country, no doubt. Hence each and every student should gain the true sense of politics and inculcate it into the mind of other people so that they can build up a pure heritage following their sublime idealisms.
Unfortunately, the students of our country are found deviating unexpectedly from the right path of life. They are, at random, used by the political leaders to serve their own purposes and for this, they cannot concentrate on their studies. They feel a great inclination in them to involve themselves into politics.
Students' motives: The students in league with the political leaders are always running after wealth, fame and an established life on earth. They are also becoming aggressive from watching acts of violence on T.V. The leaders are backing the students behind and as a result, the administration remains slack for them. The advantages they can enjoy from the political leaders are a boon or a divine blessing for the students. Now they go to schools, colleges, and universities nominally.
Notions of our students : In the comparison of education with other countries we are lagging behind or more backward. Our firm faith exists more in illiteracy/ignorance, superstitious beliefs, blind support, and in keeping silence than real education, reason, argument, and social reformation. Our culture and tradition and outdated that fail to cope up with modern ones.
The strong greed for power, implementing private interest and over the exercise of power degrades our people especially political leaders and students from the real path. These also make people confused. Our students are being educated emotionally. They do not feel hesitated to be demoralized, crazy, mad with power, and what not.
Condition of institution: Almost all institutions are regarded as mini cantonment where the political leaders are the commanding body and the students are the soldiers to fight for them.
They are found kidnapping, hijacking, throwing acid towards young girls, raping, snatching away the lonely pedestrian, breaking discipline, disobeying the constitutional law, violating governmental orders, taking intoxicants and using unauthorized and unlicensed fire-arms, collecting illegal contributions etc. They are making an alloplastic infringement on social values supported by the big guns or underground and black power.
Reasons for becomings terrors: The students who involve themselves into nasty politics become terrors to the common people. The innocent and polite persons are victimized seriously' by them. They in groups roam about in search of their prey. Many victims are beaten, shot, stricken to death to materialize their purposes. Without going on with their studies, the students drink wine, take drugs and smoke cigarettes by mixing with the bad companies. If the conditions of the students continue in such a way, we cannot expect the country's prosperity, development, and future.
Removal of malpractice: To remove this malpractice, the good idea and conception should be given to the students that the country's future and fate depend entirely on them. They should shun all bad norms of behaviors. They should make them exact men following the doctrines and lofty idealism of the great men. They should read the best authors and form stainless, spotless and excellent character. The govt. and empowered leaders of the country should keep them aloof from their touch.
They should pass a standing order for students so that they cannot be in politics. No terrorist should be allowed to go unpunished. The sanctity and holiness of the institutions in all respects should be maintained. They should be given to understand that they are the worthy sons of the country. One day they will serve the nation and the land.
They should be provided with job facilities after completion of their studies. There will be an arrangement for unemployment allowances. The govt, political leaders and solvent people should come forward to save the students from being spoilt by introducing vocational education, professional education, compulsory education, stipend facilities, and other necessary things.
Next comes the question of an academic institution that helps to spread education. It should be made free from terrorism. Bertrand Shaw said, "The only real tragedy in life is being used by personality minded men for purposes which you know to be base. All the rest is the worst mere misfortune and mortality, this alone is misery, slavery, hell on earth."
Conclusion: Students are the future hopes and aspirations of the country. So they should under no circumstances indulge themselves in politics.
About the Author
This is my personal Blog. I love to play with Web. Blogging, Web design, Learning, traveling and helping others are my passion.This blog is the place where I write anything whatever comes to my mind. You can call it My Personal Diary. This blog is the partner of My Endless Journey
Comment Policy: Your words are your own, so be nice and helpful if you can. Please, only use your real name and limit the number of links submitted in your comment. We accept clean XHTML in comments, but don't overdo it, please.Let's have a personal and meaningful discussion.
Please Say Something or Ask Any question about this topic! Cancel reply
Your email address will not be published. Required fields are marked *
This site uses Akismet to reduce spam. Learn how your comment data is processed .
Yes, ChatGPT can help with your college admissions essay. Here's what you need to do to stay within the rules.
Students who use tools like ChatGPT to write their college essays need to walk a fine line.
Colleges will likely penalize students who submit completely AI-generated applications.
Using AI to edit or draft the essays may be acceptable though, a tutoring company founder says.
The education sector has had a rough ride with generative AI.
After the release of ChatGPT, some colleges and schools were quick to put a blanket ban on the bot when students began using it to write their essays. Professors and teachers were left with the difficult task of navigating the new concept of AI plagiarism.
Now, several colleges have changed their tune and are encouraging students and staff to use generative AI as a tool — as long as they don't use it to cheat. However, the guidance is still pretty vague, especially when it comes to admissions and college essays.
"The landscape is shifting, but colleges are not unified in their approach to GPT," Adam Nguyen, founder of tutoring company Ivy Link , told Insider. "If you look across the landscape of college admissions, especially elite college admissions, there are no clear rules on whether you could use GPT or not."
In February, I tested the chatbot's ability to write college application essays . The results were relatively successful , with two private admissions tutors agreeing the essays definitely passed for ones written by a real student and probably would have had a shot at most colleges, but probably not the most selective institutions.
There are telltale signs when an entire essay is AI-generated, Nguyen said. For example, there tends to be a lot of repetition, and the essays are generally mediocre.
"If an essay is clearly written by AI, I think they will penalize the student and that application," Nguyen said.
While it's clear students should be writing their own work, it's less clear if students are allowed to use the tech to help them draft or edit essays.
As colleges grudgingly accept that AI is not going anyway, Nguyen said there's a fine line for students to walk.
"If you fill in the details, restructure the essay, and provide the specific language and sentences, that will make the essay your own," he said. "I think many colleges would be fine with that."
He continued, "I would suggest not using it as a default. If you're really stuck, you could use it to start." He suggested that, as a general rule, at least 80% of the essays needed to be edited and changed to be on the safe side.
"If an essay's really good, it won't raise any suspicion, and I don't think most colleges will care that you use GPT to start, as long as they can't tell either," he added.
Watch: What is ChatGPT, and should we be afraid of AI chatbots?
Advertisement
Supported by
Guest Essay
What Is Happening on College Campuses Is Not Free Speech
By Gabriel Diamond ,  Talia Dror and Jillian Lederman
Mr. Diamond is a senior at Yale University. Ms. Dror is a junior at Cornell University. Ms. Lederman is a senior at Brown University.
Since the Hamas terrorist attacks on Oct. 7, campus life in the United States has imploded into a daily trial of intimidation and insult for Jewish students. A hostile environment that began with statements from pro-Palestinian student organizations justifying terrorism has now rapidly spiraled into death threats and physical attacks, leaving Jewish students alarmed and vulnerable.
On an online discussion forum last weekend, Jewish students at Cornell were called "excrement on the face of the earth," threatened with rape and beheading and bombarded with demands like "eliminate Jewish living from Cornell campus." (A 21-year-old junior at Cornell has been charged with posting violent threats.) This horror must end.
Free speech, open debate and heterodox views lie at the core of academic life. They are fundamental to educating future leaders to think and act morally. The reality on some college campuses today is the opposite: open intimidation of Jewish students. Mob harassment must not be confused with free speech.
Universities need to get back to first principles and understand that they have the rules on hand to end intimidation of Jewish students. We need to hold professors and students to a higher standard.
The targeting of Jewish students didn't stop at Cornell: Jewish students at Cooper Union huddled in the library to escape an angry crowd pounding on the doors; a protester at a rally near New York University carried a sign calling for the world to be kept "clean" of Jews; messages like "glory to our martyrs" were projected onto a George Washington University building.
This most recent wave of hate began with prejudiced comments obscured by seemingly righteous language. Following the Oct. 7 attacks, more than 30 student groups at Harvard signed on to a statement that read, "We, the undersigned student organizations, hold the Israeli regime entirely responsible for all unfolding violence." There was no mention of Hamas. The university issued such a tepid response , it almost felt like an invitation.
Days later, at a pro-Palestinian rally, the Cornell associate professor Russell Rickford said he was "exhilarated" by Hamas's terrorist attack. (He later apologized and was granted a leave of absence.) In an article, a Columbia professor, Joseph Massad, seemed to relish the "awesome" scenes of "Palestinian resistance fighters" storming into Israel. Most recently, over 100 Columbia and Barnard professors signed a letter defending students who blamed Israel for Hamas's attacks. To the best of our knowledge, none of these professors have received meaningful discipline, much less dismissal. Another green light.
Over these last few weeks, dozens of anti-Israel protests have been hosted on or near college campuses. Many of these demonstrations had threatening features: Masked students have chanted slogans such as "From the river to the sea, Palestine will be free," which many view as a call for the destruction of Israel. Others have shouted, "There is only one solution, intifada revolution." The word "intifada" has a gruesome history: During the Aqsa intifada of the early 2000s, hundreds of Israeli civilians were killed in attacks .
On at least one occasion, these student protests have even interrupted candlelight vigils for the victims of Oct. 7. And they haven't been condemned by the leadership at enough universities. In recent days, some universities, including Cornell, have released statements denouncing antisemitism on campus. Harvard also announced the creation of an advisory group to combat antisemitism.
The terms "Zionist" and "colonizer" have evolved into epithets used against Jewish students like us. These labels have been spit at some of us and our friends in dining halls, dorm common rooms, outside classes and at parties.
Failure by any university to affirm that taunts and intimidation have no place on campus legitimizes more violent behaviors. We are seeing it play out before our eyes.
At Columbia, an Israeli student was physically assaulted on campus. Near Tulane, a Jewish student's head was bashed with the pole of a Palestinian flag after he attempted to stop protesters from burning an Israeli flag. And students at Cornell live in fear that their peers will actualize antisemitic threats.
All students have sacred rights to hold events, teach-ins and protests. And university faculty members must present arguments that make students uncomfortable. University campuses are unique hubs of intellectual discovery and debate, designed to teach students how to act within a free society. But free inquiry is not possible in an environment of intimidation. Harassment and intimidation fly in the face of the purpose of a university.
The codes of ethics of universities across the country condemn intimidation and hold students and faculty to standards of dignity and respect for others. Campuses are at a crossroads: The leadership can either enforce these ethics or these places of learning will succumb to mob rule by their most radical voices, risking the continuation of actual violence.
Simply affirming that taunts and intimidation have no place on campus isn't enough. Professors violating these rules should be disciplined or dismissed. Student groups that incite or justify violence should not be given university funds to conduct activity on campus.
Furthermore, in line with anti-harassment and anti-discrimination policies, established university initiatives that protect minority groups must also include Jews. Universities should adopt the International Holocaust Remembrance Alliance definition of antisemitism, as a mechanism for properly identifying and eliminating anti-Jewish hate.
No students should be subject to discrimination, let alone outright threats and hostility, on the basis of their identity. This standard must be applied to Jewish students, too.
Finally, it is vital that individual campus community members — students, professors, alumni, staff members and parents — act against intimidation and incivility. Stand with your Jewish friends at peaceful assemblies. Call on universities via letters and petitions to restore civility on campus.
Although one may think antisemitism has an impact only on Jews, history shows it poisons society at large. Universities have a moral responsibility to counter hateful violence in all its forms. When they fail to do so, they fail us all.
Gabriel Diamond is a senior at Yale University studying political science. Talia Dror is a junior at Cornell University studying industrial and labor relations and business. Jillian Lederman is a senior at Brown University studying political science and economics.
The Times is committed to publishing a diversity of letters to the editor. We'd like to hear what you think about this or any of our articles. Here are some tips . And here's our email: [email protected] .
Follow The New York Times Opinion section on Facebook , Twitter (@NYTopinion) and Instagram .
Lewiston Sun Journal
Students read essays to vets at Rowe school assembly
Honoring veterans is an annual tradition at Guy E. Rowe Elementary School.
Loading....
Share this Article
Give this Article
You can share 5 more gift articles this month.
Anyone can access the link you share with no account required. Learn more .
Subscribe to gift this article
With a Press Herald subscription, you can gift 5 articles each month.
SUBSCRIBE TODAY
It looks like you do not have any active subscriptions. To get one, go to the subscriptions page .
Already a subscriber? Sign in .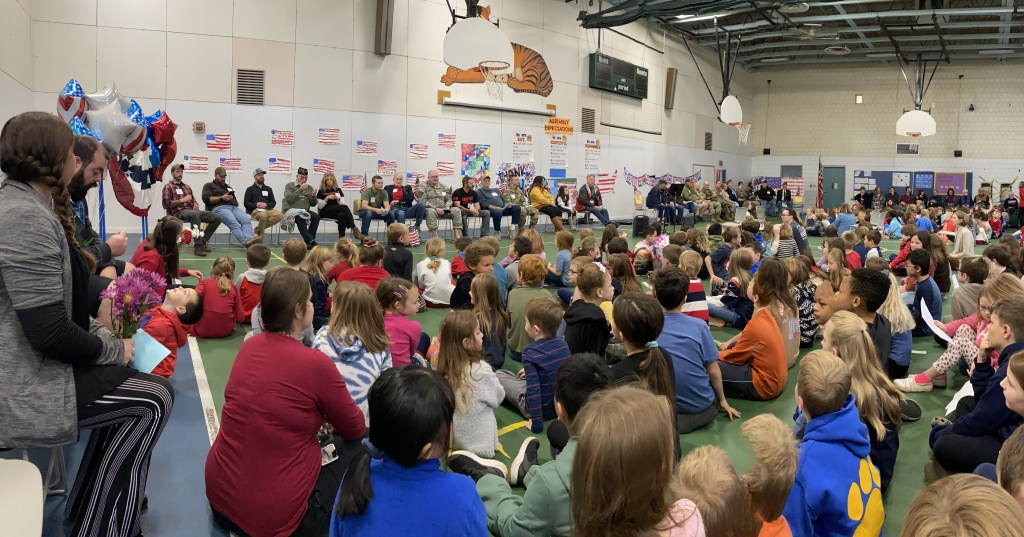 NORWAY — Guy E. Rowe Elementary School has once again pulled out all the stops to honor local service men and women ahead of Veterans' Day.
During a schoolwide assembly, about two dozen active and retired members of American armed forces members were given seats of honor during the school's annual Veterans' Day ceremony. Others came and sat among the students and parents in attendance.
Starting a new tradition, Principal Cathy Bickford invited music teacher Dennis Boyd to sing the Star Spangled Banner and lead students in a rendition of God Bless America in honor of those who have served their country. Fifth graders also performing verses of God Bless America using American Sign Language.
Festivities kicked off at 9 a.m., with the sixth-grade class serving breakfast and coffee to veterans before the start of assembly and the Pledge of Allegiance.
Several students had entered an essay contest about the meaning of Veterans' Day and honoring Americans for their military service on November 11. Bickford announced that the top five essays would be read by their writers during the ceremony. Those students were: Ethan Groves, fourth grade; Malaikah Mulandi, fourth grade; Khloe Harrington, fourth grade; Arabella Hodgkin fourth grade; and Abigail Brown fourth grade.
Login to your commenting account
Success. Please wait for the page to reload. If the page does not reload within 5 seconds, please refresh the page.
Enter your email and password to access comments.
Forgot Password?
Don't have a commenting profile? Create one.
To join the discussion you must register an email address, password and create a username. If you don't have a Talk profile, create one here. Already a Talk user? Log in to join the discussion.
Hi, to comment on stories you must create a commenting profile . This profile is in addition to your subscription and website login. Already have a commenting profile? Login .
Invalid username/password.
Please check your email to confirm and complete your registration.
Create a commenting profile by providing an email address, password and display name. You will receive an email to complete the registration. Please note the display name will appear on screen when you participate.
Already registered? Log in to join the discussion.
Only subscribers are eligible to post comments. Please subscribe or login first for digital access. Here's why .
Use the form below to reset your password. When you've submitted your account email, we will send an email with a reset code.
Send questions/comments to the editors.
« Previous
Oxford Hills rejects consumer-owned utility proposal
Next »
SAD 17 board approves 3 policy readings; strikes 1
Litchfield man faces felony drug and gun charges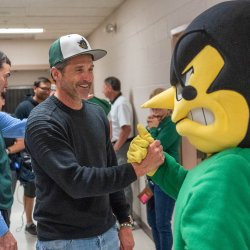 Lewiston Strong softball tournament to raise funds for shooting victims
Saying goodbye: Aaron Young
Photo Album: Time and temp take toll on pumpkin memorial
Judge in Alaska upholds Biden administration's approval of massive Willow oil-drilling project
Advertiser Democrat
The Bethel Citizen
The Franklin Journal
Livermore Falls Advertiser
The Rangeley Highlander
Rumford Falls Times
Read the ePapers
Member Log In
Please enter your username and password below. Already a subscriber but don't have one? Click here .
Not a subscriber? Click here to see your options