October 2, 2018
Most Popular
Pride and prejudice themes.
12 days ago
How to solve Today's Wordle #868: Hints and answer for Saturday, November 4
F1 drivers flag potential plank wear issue for brazil sprint weekend – explore car raicing essay topics.
13 days ago
How to solve Today's Wordle #867: Hints and answer for Friday, November 3
I was accused of using chatgpt and now have to face student council, why teens should not be allowed to play violent video games essay sample, example.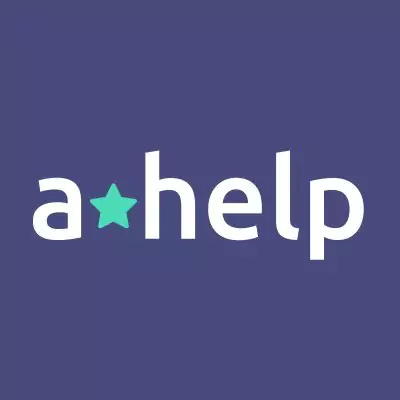 Times when children would spend their entire free time playing with peers in the streets have mostly gone. Modern children and teenagers prefer calmer forms of entertainment, such as watching television, or in a large degree, playing video games. Although video games can contribute to a child's development, many of them, unfortunately, are extremely violent. Moreover, games propagating murder and violence, such as Mortal Kombat, Outlast, Grand Theft Auto, and so on, are popular and are being advertised everywhere, making teenagers willing to play them; the fact that they are marked by the ESRB (Entertainment Software Rating Board) does not help much. However, considering the nature of such games, they should not be allowed for teens to play.
For the human brain, there is no big difference between a real-life situation, and an imaginary one; this is why we get upset even if we think about something unpleasant. For children and teens, who usually have a rich imagination, everything is even more intense. Virtual experiences for them may feel as real as daily life; this happens due to advanced technologies, making computer graphics look extremely close to reality, and also because players take a first-person role in the killing process (often with the view "from a character's eyes"). If they would passively watch a violent game, it would make less harm than acting as a character who makes progress through a plot by murdering people and destroying what is in the character's path. This situation is negative, as a child's or teen's brain forms new connections every day—they actually learn and memorize what is going on in their favorite games ( HuffingtonPost ).
Moreover, violent games directly reward violent behavior; many modern games do not simply make make players kill virtual reality characters of other players online, but also grant them with scores (experience) or points for successful acts of violence. These points are usually spent on making a player's character even more efficient in killing, unlocking new cruel ways of murdering, and so on. Sometimes, players will be even praised directly, verbally; for example, in many online shooters, after conducting a killing, players hear phrases like "Nice shot!" encouraging further violence. This is much worse than watching TV, as TV programs do not offer a reward directly tied to the viewer's behavior, and do not praise viewers for doing something anti-social ( ITHP ).
According the American Psychological Association, violent video games increase children's aggression. Dr. Phil McGraw explains, "The number one negative effect is they tend to inappropriately resolve anxiety by externalizing it. So when kids have anxiety, which they do, instead of soothing themselves, calming themselves, talking about it, expressing it to someone, or even expressing it emotionally by crying, they tend to externalize it. They can attack something, they can kick a wall, they can be mean to a dog or a pet." Additionally, there's an increased frequency of violent responses from children who play these kinds of video games ( Roanna Cooper ).
Unfortunately, many modern games incorporate violence. Having youth play these video games are dangerous, as teenagers and children usually take a first person role in the killing process, and even get rewarded or praised for doing so. According to numerous studies, this leads to an increase of aggression in them.
John, Laura St. "8 Ways Violent Games Are Bad for Your Kids." The Huffington Post. TheHuffingtonPost.com, n.d. Web. 09 Apr. 2015.
"The Effects of Violent Video Games. Do They Affect Our Behavior?" ITHP. N.p., n.d. Web. 09 Apr. 2015.
"Children and Violent Video Games." Dr. Phil.com. N.p., n.d. Web. 09 Apr. 2015.
Follow us on Reddit for more insights and updates.
Comments (0)
Welcome to A*Help comments!
We're all about debate and discussion at A*Help.
We value the diverse opinions of users, so you may find points of view that you don't agree with. And that's cool. However, there are certain things we're not OK with: attempts to manipulate our data in any way, for example, or the posting of discriminative, offensive, hateful, or disparaging material.
Cancel reply
Your email address will not be published. Required fields are marked *
Save my name, email, and website in this browser for the next time I comment.
More from Best Persuasive Essay Examples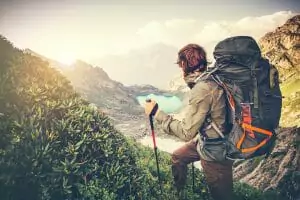 How does outdoor exercises impact our health and well-being? Essay Sample, Example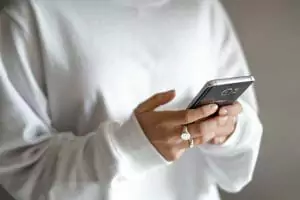 Should Screen Time Be Limited? Essay Sample, Example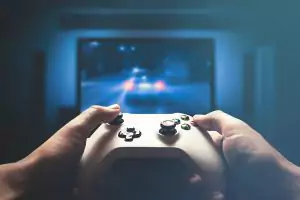 Why Video Games are Good for the Brain. Essay Sample, Example
Related writing guides, writing a persuasive essay.
Remember Me
Is English your native language ? Yes No
What is your profession ? Student Teacher Writer Other
Forgotten Password?
Username or Email
Give to PBS NewsHour now while all gifts are MATCHED 1:1!
Double your support for intelligent, in-depth, trustworthy journalism.
What do you think? Leave a respectful comment.
Christopher J. Ferguson, The Conversation Christopher J. Ferguson, The Conversation
Copy URL https://www.pbs.org/newshour/science/analysis-why-its-time-to-stop-blaming-video-games-for-real-world-violence
Analysis: Why it's time to stop blaming video games for real-world violence
In the wake of the El Paso shooting on Aug. 3 that left 21 dead and dozens injured, a familiar trope has reemerged: Often, when a young man is the shooter, people try to blame the tragedy on violent video games and other forms of media.
This time around, Texas Lt. Gov. Dan Patrick placed some of the blame on a video game industry that " teaches young people to kill ." Republican House Minority Leader Kevin McCarthy of California went on to condemn video games that "dehumanize individuals" as a "problem for future generations." And President Trump pointed to society's "glorification of violence," including " gruesome and grisly video games ."
These are the same connections a Florida lawmaker made after the Parkland shooting in February 2018, suggesting that the gunman in that case "was prepared to pick off students like it's a video game ."
Kevin McCarthy, the GOP House minority leader, also tells Fox News that video games are the problem following the mass shootings in El Paso and Dayton. pic.twitter.com/w7DmlJ9O1K — John Whitehouse (@existentialfish) August 4, 2019
But, speaking as a researcher who has studied violent video games for almost 15 years, I can state that there is no evidence to support these claims that violent media and real-world violence are connected. As far back as 2011, the U.S. Supreme Court ruled that research did not find a clear connection between violent video games and aggressive behavior.
Criminologists who study mass shootings specifically refer to those sorts of connections as a " myth ." And in 2017, the Media Psychology and Technology division of the American Psychological Association released a statement I helped craft, suggesting reporters and policymakers cease linking mass shootings to violent media, given the lack of evidence for a link.
A history of a moral panic
So why are so many policymakers inclined to blame violent video games for violence? There are two main reasons.
The first is the psychological research community's efforts to market itself as strictly scientific. This led to a replication crisis instead, with researchers often unable to repeat the results of their studies. Now, psychology researchers are reassessing their analyses of a wide range of issues – not just violent video games, but implicit racism , power poses and more.
The other part of the answer lies in the troubled history of violent video game research specifically.
An attendee dressed as a Fortnite character poses for a picture in a costume at Comic Con International in San Diego, California, U.S., July 19, 2019. Photo by REUTERS/Mike Blake
Beginning in the early 2000s, some scholars, anti-media advocates and professional groups like the APA began working to connect a methodologically messy and often contradictory set of results to public health concerns about violence. This echoed historical patterns of moral panic, such as 1950s concerns about comic books and Tipper Gore's efforts to blame pop and rock music in the 1980s for violence, sex and satanism.
Particularly in the early 2000s, dubious evidence regarding violent video games was uncritically promoted . But over the years, confidence among scholars that violent video games influence aggression or violence has crumbled .
Reviewing all the scholarly literature
My own research has examined the degree to which violent video games can – or can't – predict youth aggression and violence. In a 2015 meta-analysis , I examined 101 studies on the subject and found that violent video games had little impact on kids' aggression, mood, helping behavior or grades.
Two years later, I found evidence that scholarly journals' editorial biases had distorted the scientific record on violent video games. Experimental studies that found effects were more likely to be published than studies that had found none. This was consistent with others' findings . As the Supreme Court noted, any impacts due to video games are nearly impossible to distinguish from the effects of other media, like cartoons and movies.
Any claims that there is consistent evidence that violent video games encourage aggression are simply false.
Spikes in violent video games' popularity are well-known to correlate with substantial declines in youth violence – not increases. These correlations are very strong, stronger than most seen in behavioral research. More recent research suggests that the releases of highly popular violent video games are associated with immediate declines in violent crime, hinting that the releases may cause the drop-off.
The role of professional groups
With so little evidence, why are people like Kentucky Gov. Matt Bevin still trying to blame violent video games for mass shootings by young men? Can groups like the National Rifle Association seriously blame imaginary guns for gun violence?
A key element of that problem is the willingness of professional guild organizations such as the APA to promote false beliefs about violent video games. (I'm a fellow of the APA.) These groups mainly exist to promote a profession among news media, the public and policymakers, influencing licensing and insurance laws . They also make it easier to get grants and newspaper headlines. Psychologists and psychology researchers like myself pay them yearly dues to increase the public profile of psychology. But there is a risk the general public may mistake promotional positions for objective science.
In 2005 the APA released its first policy statement linking violent video games to aggression. However, my recent analysis of internal APA documents with criminologist Allen Copenhaver found that the APA ignored inconsistencies and methodological problems in the research data.
The APA updated its statement in 2015, but that sparked controversy immediately: More than 230 scholars wrote to the group asking it to stop releasing policy statements altogether. I and others objected to perceived conflicts of interest and lack of transparency tainting the process.
It's bad enough that these statements misrepresent the actual scholarly research and misinform the public. But it's worse when those falsehoods give advocacy groups like the NRA cover to shift blame for violence onto non-issues like video games. The resulting misunderstanding hinders efforts to address mental illness and other issues, such as the need for gun control, that are actually related to gun violence.
This article was originally published in The Conversation. Read the original article . This story was updated from an earlier version to reflect the events surrounding the El Paso and Dayton shootings.
Christopher J. Ferguson is a professor of psychology at Stetson University. He's coauthor of " Moral Combat: Why the War on Violent Video Games is Wrong ."
Support Provided By: Learn more
Support PBS NewsHour:
Educate your inbox
Subscribe to Here's the Deal, our politics newsletter for analysis you won't find anywhere else.
Thank you. Please check your inbox to confirm.
El Paso shooting is domestic terrorism, investigators say
Nation Aug 04
Home — Essay Samples — Social Issues — Violence in Video Games

Essays on Violence in Video Games
Hook examples for violence in video games essays, anecdotal hook.
Imagine a world where pixels and virtual landscapes blur the lines between reality and fantasy, where the controller in your hand wields the power of life and death. As we venture into the realm of violent video games, we must grapple with complex questions about their impact on individuals and society.
Quotation Hook
"Violent video games desensitize players to real-world violence." These words, often cited in debates, highlight a contentious issue. Let's dive into the heated discussion surrounding the influence of violent video games on behavior and attitudes.
The Psychology of Virtual Violence Hook
What happens in the minds of players when they engage in virtual acts of violence? Explore the psychological aspects of gaming and how exposure to violence in games can impact behavior and perceptions.
The Debate Over Regulation Hook
Violent video games have sparked debates over regulation and censorship. Analyze the arguments for and against government intervention in the gaming industry to restrict access to violent content.
Media Influence and Responsibility Hook
Media plays a significant role in shaping our perceptions and attitudes. Investigate the responsibilities of game developers, the media, and parents in addressing the potential influence of violent video games on young minds.
Violence in Gaming Culture Hook
Violence is a prevalent theme in gaming culture. Delve into the portrayal of violence in video games, the impact on player communities, and the blurred boundaries between fiction and reality.
Alternative Perspectives on Gaming Hook
Not all gamers view violent video games through the same lens. Explore alternative perspectives, including arguments that emphasize the cathartic and escapist qualities of gaming.
Does Video Games Cause Violence: Entertainment and Behavior
Do violent video games cause behavior problems in children, made-to-order essay as fast as you need it.
Each essay is customized to cater to your unique preferences
+ experts online
Video Games Don't Cause Violence: Dispelling The Myth
Impact of violence in video games, beneficial and harmful effects of playing video games, the negative effects caused by overexposure to violent video games and films, let us write you an essay from scratch.
450+ experts on 30 subjects ready to help
Custom essay delivered in as few as 3 hours
An Issue of Violence in Video Games
Stop blaming video games.
Rated by a GradeFixer's writer
How Violence in Video Games Affects People
The impact of violence in movies and video games on children, get a personalized essay in under 3 hours.
Expert-written essays crafted with your exact needs in mind
Advantages and Disadvantages of Video Games
Violent video games affect children's behavior and gun control, influence of violence in video games, the influence of video game violence on children, the effects of video game violence on the desensitization of children, the evolution of video game violence, criticism against video games, how violent video games are making troubled kids, the effects of video games, statement that video games cause violence is a misconception, the panic over video games violence in today's society, investigation of whether video games cause violence in children, the reasons why 'fortnite' must be banned, review of 'fortnite' impact on kids, the effects of computer games: why fortnite is bad, discussion on whether video games cause violence in youth, answering the question on whether video games cause violence or not, an enduring debate on 'do video games cause violence', a controversial topic of video games as a cause of violence, analysis of how video games cause violence among teenagers, relevant topics.
Gun Violence
Animal Testing
Cyber Bullying
Youth Violence
Controversial Issue
Animal Rights
Sexual Abuse
Women's Rights
By clicking "Check Writers' Offers", you agree to our terms of service and privacy policy . We'll occasionally send you promo and account related email
No need to pay just yet!
We use cookies to personalyze your web-site experience. By continuing we'll assume you board with our cookie policy .
Instructions Followed To The Letter
Deadlines Met At Every Stage
Unique And Plagiarism Free
Banning Violent Video Games Argumentative Essay
Introduction: banning violent video games, violent video games should not be banned, violent video games should be banned, conclusion: why video games should not be banned.
The essay is an argumentative one; violent games should not be banned. Recently there has been an endless and fierce debate on whether or not to banned violent video games. For instance, the countries that constitute the European Union are planning to ban some of the European games. However, it is the view of the majority of video games, just like any other games, are there to educate and entertain.
Although there are strong reasons brought forth by those who want violent video games to be banned, here are reasons why we should not; increases self-esteem, reduction of pain, encourages teamwork, sharpening players' wit, among others (Sterngold, 2006).
With regards to those in support of banning the game, they hold the view that the games continuously poison the minds of the viewers, especially young individuals.
It is worth noting that there are indeed strong points that need to be given a second thought before we rush in banning violent video games. It has been argued and even proved that when kids play such games, especially when the multiplayer type of game is available, then the children get to learn at a very early age to work as a teammate, which requires teamwork. Arguably, this is advantageous as it helps in keeping children together in times of need (Lebrilla, 2010).
For this matter, when they grow up, such individuals will be in a better position to be good team players. This concept has been currently deemed very vital in ensuring the success of an organization. Throughout the game, it is indeed tough to beat the opponent.
However, through concentration, acquisition of skills, and knowledge on how to win, which has been learned from each other, children are capable of the emerging winner. With this, they grow, knowing that to win, there is a need to have a team behind them.
As suggested by Bissell, 2008 violent video games have been thought to help, especially those with very high tempers, to release their anger by not hurting anybody. When very angry and one feels like inflicting pain on another human being or even killing others, it has been thought appropriate to transfer such anger to violent video games. When one engages in a shoot-out with an enemy in a video game, he/she might feel that the mission is accomplished.
Aside from assisting young individuals in sharpening their wits and problem-solving skills, violent video game plays a significant role in helping young individuals, even a few older members of society, to learn how to persevere. On the same line of thought, these games have made it possible for people to have well-coordinated hand and eye movements (Craig et al. 2007).
This has helped in making sure that reflex action/response is normal. The advantage of this is that it will play a significant role in keeping progressive illnesses at bay.
Another major point that is in support of violent video games is that it helps in sustaining the country's economy. It is apparent that the industry of violent video games has played a significant role in the economic growth of the country. The export of the same product to other nations generates foreign income for the country.
Additionally, a good number of Americans derive their daily bread from the same industry(Konijn et al., 2007). For this reason, banning of violent video games will mean that the unemployment rate will go up, and the money generated from the industry will be lost. The industry generates close to 21 billion dollars annually (Jones & Ponton, 2003).
Additionally, doctors have proved that despite violent games being useful; in releasing anger, it is also helpful in helping a patient reduce pain. The current efforts hospitals show this making to install such games. More importantly, the games help entertain the plays as well as the viewers.
Just like when people feel entertained by watching a football match, violent game provide the same to the affected party. Considering the fact that slightly over 70.0% of American teens play these games, if it is banned, then they will indulge in even more risky activities in their quest to be entertained, for instance, drug abuse (Goldstein, 1998).
It would not be rational if the argument that supports the banning of violent games were not brought to light. It has been brought into the violent limelight game that pollutes the minds of American children.
When young individual engages too much in these games, they are addicted. The result is that they will grow up and may put into practice what they saw. A recent incident where a student walked into an institution of learning and started shooting at others, killing them on the spot, has been linked to violent video games (Anderson & Dill, 2000).
Similarly, just like any other thing that can bring addiction, violent video games, when making a young individual addicted, can be detrimental to their quest to learn. This is because most of the time, whenever they are free will, they spend time playing such games (Ferguson, 2008).
Although it has been argued that the game fosters socialization skills, it is evident that when one plays in non-multiplayer support, they grow up being persons with poor skills to socialize.
From the review of the issue of violent games, even though the game is intense, banning it will bring more harm than good. For those who advocate for the banning, it would be rational to critically analyze the benefits of the game to individuals and even society at large. For instance, it enhances teamwork, helps reduce pain, aids in releasing anger, and improves wit and hand-eye coordination, among others.
However, the disadvantages include polluting or poisoning young individuals, and addiction eats their time hence cannot engage actively in other vital activities. This thus warrants careful consideration from relevant stakeholders such as parents and the government.
Anderson, C. & Dill, K. (2000). "Video Games and Aggressive Thoughts, Feelings and Behavior in the Laboratory and In Life." Journal of Personality and Social Psychology , 78(4):722.
Ferguson, C. (2008). "Blazing Angels or Resident Evil? Can Violent Video Games Be a Force for Good?", Review of General Psychology, 14(1): 68-81.
Konijn, E. et al. (2007). "I Wish I Were a Warrior: The Role of Wishful Identification in the Effects of Violent Video Games on Aggression in Adolescent Boys." Developmental Psychology, 43(1): 1-12.
Craig, A. et al. (2007). Violent Video Game Effects on Children and Adolescents: Theory, Research, and Public Policy . Oxford University: Oxford University Press.
Bissell, T. (2008). Extra Lives: Why Video Games Matter . New York: Macmillan Publishers.
Sterngold, A. (2006). "Violent video games." Web.
Jones, G. & Ponton, L. (2003). Killing Monsters: Why Children Need Fantasy, Super Heroes, and Make-Believe Violence . New York: Basic Books. P. 172.
Goldstein, J. (1998). Why We Watch; The Attraction of Violent Entertainment . Oxford University Oxford University Press. P. 188.
Chicago (A-D)
Chicago (N-B)
IvyPanda. (2023, October 28). Banning Violent Video Games Argumentative Essay. https://ivypanda.com/essays/violent-video-games-should-not-be-banned/
"Banning Violent Video Games Argumentative Essay." IvyPanda , 28 Oct. 2023, ivypanda.com/essays/violent-video-games-should-not-be-banned/.
IvyPanda . (2023) 'Banning Violent Video Games Argumentative Essay'. 28 October.
IvyPanda . 2023. "Banning Violent Video Games Argumentative Essay." October 28, 2023. https://ivypanda.com/essays/violent-video-games-should-not-be-banned/.
1. IvyPanda . "Banning Violent Video Games Argumentative Essay." October 28, 2023. https://ivypanda.com/essays/violent-video-games-should-not-be-banned/.
Bibliography
IvyPanda . "Banning Violent Video Games Argumentative Essay." October 28, 2023. https://ivypanda.com/essays/violent-video-games-should-not-be-banned/.
Multiplayer Online Battle Arena Video Games and Technologies
Massively Multiplayer Online Role-Playing Games
Should Animals be Used in Research: Argumentative Essay
Argumentative Essay Writing
London Olympic Games: Banning Reasons
Choosing The Best Sharpener for Kitchen
Political Philosophy: Liberalism and Libertarianism
Has the Internet Positively or Negatively Impacted Human Society? Argumentative Essay
Pros and Cons of Abortion to the Society Argumentative Essay
Division of Labor and Capital Accumulation as Sources of the Wealth of Nations
Importance of Adopting Children
Stereotypes of American Citizens
Social Care in Ireland
Evaluating the debate between proponents of qualitative and quantitative inquiries
The Effects of Social Networking Sites on an Individual's Life
We use cookies to enhance our website for you. Proceed if you agree to this policy or learn more about it.
Essay Database >
Essays Samples >
Essay Types >
Argumentative Essay Example
Video Games Argumentative Essays Samples For Students
54 samples of this type
Regardless of how high you rate your writing skills, it's always a good idea to check out an expertly written Argumentative Essay example, especially when you're dealing with a sophisticated Video Games topic. This is exactly the case when WowEssays.com collection of sample Argumentative Essays on Video Games will come in useful. Whether you need to brainstorm a fresh and meaningful Video Games Argumentative Essay topic or inspect the paper's structure or formatting peculiarities, our samples will provide you with the necessary data.
Another activity area of our write my paper company is providing practical writing assistance to students working on Video Games Argumentative Essays. Research help, editing, proofreading, formatting, plagiarism check, or even crafting fully original model Video Games papers upon your request – we can do that all! Place an order and buy a research paper now.
Free Video Games Argumentative Essay Example
Introduction
Free Argumentative Essay About Violence in Video Games
Example of supporting material page argumentative essay.
Don't waste your time searching for a sample.
Get your argumentative essay done by professional writers!
Just from $10/page
Good Argumentative Essay About Facebook
Are video games containing violence appropriate for children argumentative essay example, sample argumentative essay on gaming entertainment industry, good argumentative essay on do violent video games promote bad behavior, free parenting and video game violence argumentative essay example, free argumentative essay about do violent video games cause behavioral problems, example of do video games make people violent argumentative essay.
(Author's Full Name)
Free Effect Of Video Games On Childrens And Adolescents Behavior Revision Argumentative Essay Sample
Good example of effect of video games on childrens and adolescents behavior argumentative essay, sample argumentative essay on video games cause less violence than other forms of media.
<Student's name> <Supervisor´s name>
Technology Date: December 9, 2013
Argumentative essay on data, video games aren't just games, how video games affect todays youth argumentative essay examples, example of should educational computer games be used in class argumentative essay, video games as a contributor to violence, aggression and mood argumentative essay example, is video gaming good or bad argumentative essay examples, is video gaming good or bad argumentative essay.
Remember that we offer this and many other free written essays strictly as examples.
Video Games For Education Argumentative Essay Examples
Example of argumentative essay on paragraphs 4 and 5.
Gun violence in the U.S. is out of control. Incidents in US of gun violence in 2012 were horrible, widely publicized, and unprecedented. We will look at how to prevent such incidents in the future in the rest of the paper.
Paragraph 1:
Importance of gun laws in U.S. Politics. NRA's stance on the matter (de-regulation). Recent successes: Concealed Carry in many states. The reaction from the other side on recent acts of gun violence in 2012 to restrict gun laws.
Paragraph 2:
Apple iphone over an android argumentative essay examples, example of do violent games cause behavior problems argumentative essay, introduction., argumentative essay on is technology value-neutral, argumentative essay on current state of society in technology.
The Internet was introduced in the 1990s, and was meant to be a bastion of new information and the exchange of ideas. While this has certainly been successful in that right, some of the unintended consequences may not have been totally forseen. The potential for greater knowledge has resulted in quite a few pitfalls that have negatively affected our society today. The availability and low quality of information provided by technology contributes to our sedentary lifestyles and alienates us even further from each other, making us worse off than we were before.
Example Of Argumentative Essay On Video Games Are Educational Outline
The intellectual invasion of video games argumentative essay, example of intellectual invasion of violent video games argumentative essay, the internet argumentative essay, harmful influence of video games argumentative essay examples, video games causing negative impact on child psychology argumentative essay.
Video games have faced criticism and appreciation both at the same time, but still the disadvantages are more commonly highlighted. The most important issue is that an answer to the question "Are video Games dangerous?" is very subjective and it's very difficult to say that what all games, or playing for how much time, can really prove dangerous.
The Effect Of Violent Video Game On Children Argumentative Essay
Free argumentative essay about technology in the classroom: using digital game based learning as an educational, does technology make us more alone essay, is technology making us more alone, are we too dependent on computers argumentative essay, free violent computer games argumentative essay sample, example of argumentative essay about technology in education, argumentative essay on technology in education, perfect model argumentative essay on "harms" of internet, internet on children, argumentative essay on the internet and thought: a positive change, the internet and thought a positive change argumentative essay examples, convergence in media and why it's a negative: argumentative essay you might want to emulate, children should be protected online argumentative essay sample, what is progress argumentative essay, accepting our historys flaws argumentative essays examples, free argumentative academic essay about gun control vs. gun right, 'instructor's name', technology is more useful than harmful and it is not the cause of degrade of american argumentative essays example, violence in the media argumentative essays example, technology friend or foe argumentative essay examples, violent media is good for kids essay example, free argumentative essay on strategies for combating childhood obesity, argumentative essay on immigration in spain, argumentative essay on obesity in children, education argumentative essay examples, argumentative essay elementary school education's quality physical education, argumentative essay on childhood obesity the new cancer of society.
Password recovery email has been sent to [email protected]
Use your new password to log in
You are not register!
By clicking Register, you agree to our Terms of Service and that you have read our Privacy Policy .
Now you can download documents directly to your device!
Check your email! An email with your password has already been sent to you! Now you can download documents directly to your device.
or Use the QR code to Save this Paper to Your Phone
The sample is NOT original!
Short on a deadline?
Don't waste time. Get help with 11% off using code - GETWOWED
No, thanks! I'm fine with missing my deadline