"Why Do You Want to Pursue an MBA?" Essay Examples for
Featured Expert: Nirusan Rajakulendran, MBA
"Why do you want to pursue an MBA?" essay is one of the most common supplemental or optional essays. Whether you are looking to apply to Harvard Business School or the Kellogg Business School , you will need to prepare to answer this question via essay or an MBA interview question .
Some schools may indeed state that the essay is optional, but any serious candidate would be well-advised to write it.
In this post, we will help you write the "Why do you want to pursue an MBA?" essay and increase your chances of landing that seat in the coveted program.
>> Want us to help you get accepted? Schedule a free strategy call here . <<
Article Contents 9 min read
"why do you want to pursue an mba" essay: why business schools ask for it.
At this point, you're probably wondering why business schools even bother with such an essay. Well, there are many reasons, including:
#1 How an MBA will help your career goals
Universities don't want to waste their time and resources on candidates who can't fully commit to their studies. They need to select candidates who will graduate and pursue careers that will become a testimony to their alma mater.
Your essay will show them how much mettle and commitment you, the applicant, have. You can use this essay to show what getting an MBA will do for your career. It allows you to tell the admissions committee about why you're going after an MBA – What are your motivations? What are your goals?
They can gauge your academic achievements by looking at your transcripts and GRE scores, for example. But, with this essay, you get a chance to reveal what drives you forward and what an MBA can help you with.
#2 Insight into personal character
Personal character is an important indicator of what the candidate is "made" of. The essay gives them an insight into your eligibility as a well-rounded and reliable individual.
They are looking for characteristics that make a candidate a dependable, even honorable, individual that can be relied upon to make smart decisions both in life and in their career.
Most importantly, it offers a chance for you to show the admissions officers what it is that makes you stand out from other candidates who have similar or better academic achievements and extracurricular activities.
This essay is another chance for you to stand out and remind the admissions committee of your unique skills and experiences.
#3 Shows how much the candidate wants the spot
More importantly, the admissions officers will be able to see how much you want to join the MBA program. A good "Why do you want to pursue an MBA?" essay conveys an applicant's eagerness, passion, and even future dedication to a career in the business field.
There are some points to consider before you start writing. To begin with, don't veer off-topic – the essay needs to lie within the school's word-length requirements. For example, Harvard Business School has set its application essay length at 400, Yale asks for three required essays of 300 words or less, while Kellogg School of Business asks for two essays of 450 words each. This means that every word needs to contribute towards answering the question "Why do you want to pursue an MBA?" and nothing more.
Before you even start brainstorming, you need to do some research:
#1 School history
Do thorough research on the school. Find out as much as you can about its history, alumni, awards, commendations, and recognition it may have earned.
Are there any courses and classes the business school is known for and that you are interested in? Are there any faculty members lecturing at the school with whom you would like to work?
Are there any famous internship programs that can help you with achieving your career goals? Do they have a curriculum you know will teach you about a specific niche of business?
You can openly express your interest in these aspects of your future education in your essay. Showing that there is something specific that interests you in your chosen program demonstrates that you have made a careful and calculated decision. For example, you can say that a lecturer at this school is a role model with whom you would like to study. Or you can express that a specific course curriculum interests you because it is directly tied to your future career goals.
If you know someone who has graduated from your chosen MBA program, reach out to them! Send them an email or try to meet in person to ask any questions you may have. Alumni can be a great insight into the inner workings of a program. They can indicate what qualities you may want to showcase in your application and interview. Having someone on the inside is a great advantage!
#3 Extracurricular activities
University life doesn't only involve life in the classroom. There are various on-campus activities for students to partake in. If your essay shows that you will contribute to life outside of the classroom, this may be your chance to stand out.
Business schools offer a wide range of sports, clubs, musical ensembles, theater groups, and student organizations. They always strive to enroll students with diverse interests so that they can effectively contribute to their collegial community.
What to Include in a "Why Do You Want to Pursue an MBA?" Essay
Let us move on and delve into what makes up a "Why do you want to pursue an MBA?" essay. We will have a look at important components that help create a well-rounded essay.
Some suggestions include:
#1 Achievements
Your essay should demonstrate to the admissions officers the different accomplishments you have achieved in your education, profession, and other aspects of your life.
Proof of accomplishments can include academic awards, professional recognitions, or contests that you have entered and placed in, such as essay contests, art competitions or science fair competitions, work diplomas or awards.
To show a track record of excellence, initiative, and ambition. ","label":"Aim","title":"Aim"}]" code="tab1" template="BlogArticle">
#2 Strengths
Your essay must demonstrate, via examples, that you can indeed be "creative", "mature" or "skilled." The key is to show, rather than tell the admissions committee what relevant strengths you possess that make you the perfect candidate for an MBA program. Make sure to include details and demonstrate, with examples, what makes you the right fit for your chosen MBA program and the business world in general.
To show with examples that you are a strong and suitable candidate for your chosen program. ","label":"Aim","title":"Aim"}]" code="tab2" template="BlogArticle">
#3 International experience
If you are an MBA candidate looking to pursue a career in international business, you might want to emphasize what steps you took to prepare yourself for this path so far.
You can use the "Why do you want to pursue an MBA" essay to demonstrate your exposure to a wider world beyond your country's borders. Whether it's an educational or a professional experience, you can include it in this essay to show that you are serious about a global career.
Additionally, your experience abroad will demonstrate that you can get along with, learn from, and grow with peers from various countries.
To show that you have taken the necessary steps to prepare yourself for a career in international business. ","label":"Aim","title":"Aim"}]" code="tab3" template="BlogArticle">
#4 Extracurricular activities
A healthy individual will have a well-rounded life outside of the office. Your essay can demonstrate that you have hobbies and commit to non-work-related activities. Do not make the mistake of thinking that your extracurriculars are not interesting to the admissions committee! These may be precisely the details that make you stand out from the crowd. So, if you love dancing or tutoring children in math or science, you can feel free to incorporate this in your essay!
To demonstrate commitment and dedication to your community, as well as well-roundedness and curiosity. ","label":"Aim","title":"Aim"}]" code="tab4" template="BlogArticle">
Admissions officers want to know what the candidate is aiming for. They need to have a clear picture – even if you don't exactly have one yet – that you are at least aiming for a few milestones in your career. Remember, you do not have to be specific. However, you can mention what aspect of the business world you want to grow in.
You can be as specific as you want to be about your goals post-MBA.
The candidate demonstrates that they have plans of putting their education to good use both in the short and long run. ","label":"Aim","title":"Aim"}]" code="tab5" template="BlogArticle">
Do's and Don'ts of the "Why Do You Want to Pursue an MBA?" Essay
Ok, we have come this far and the "Why do you want to pursue an MBA?" essay is almost complete. But, we also need to see what to do and not do in the essay.
Let's have a look:
Include major milestones \u2013 draw a clear picture of the progress you made in education or a career. "}]" code="timeline1">
Don\u2019t use clich\u00e9s and generalizations or include controversial topics in your essay. "}]" code="timeline2">
Now, let's have a look at a sample "Why do you want to pursue an MBA?" essay:
As a child, I was interested in how businesses were run. The idea of owning and growing a small business into an international conglomerate thrilled me. It is this passion that led me to want to join this esteemed institution.
My journey to pursue an MBA started during my first year in college, when I joined one of the largest banks in Canada as a Cash Counter Clerk.
Immediately, I loved that the work was demanding and required extra hours and even coming in on weekends. I learned and thrived in this environment. My communication and organizational skills that I applied in my role soon made me a reliable colleague. I managed to become Employee of the Month three times in a row without it affecting my college work. As a matter of fact, the experience at the bank helped me with creating a schedule for managing my time in college. I received several promotions at the bank while I was at college, and after graduation was also immediately offered a Supervisor position at the bank.
In my new role, I continued to develop my leadership abilities, which culminated in the $1billion move of our Finance and Auditing business from Memphis to Toronto – right in the middle of a financial system meltdown.
As a Supervisor, I used feedback from my team to make effective changes in my style of management. I allowed workers who wanted to work from home to do so as long as the deliverables and deadlines were met. This cut down on overhead in the office while also creating more relaxed, happier, and more efficient team members. My versatility and self-awareness resulted in a positive response from my team members, which was reflected in their attitudes and the quality of their work. They started putting in more hours and were more creative with their contributions. We cut costs but increased productivity.
Having worked as a Supervisor for over 4 years now, I have made the decision to pursue an MBA program to further develop my leadership and management skills. I have found that your MBA program, with its faculty and curriculum, is the exact tool I need to achieve my career goals. I hope to graduate and join the ranks of alumni like [INSERT NAME] who, after graduating from your business school went on to create ACME Intl. – one of the leaders in the business finance field. I am sure that with Professor [INSERT NAME], who teaches Leadership, Teamwork, Management, and Organizational Behavior, I will be able to build upon my experiences and take a step closer to making my dreams come true.
Want to see more MBA essay examples from top business schools?
Harvard MBA personal statement examples
Wharton MBA essay examples
Columbia MBA essay examples
Yale MBA essay examples
Kellogg MBA essay examples
Haas essay examples
Kelley MBA essay examples
Cornell MBA essay examples
Stanford MBA personal statement examples
Want to learn the secret to any admissions essay?
Writing the "why do you want to pursue an MBA?" essay might understandably seem like a daunting task – after all, it is only your future career that is hanging in the balance. But, the trick to use is to imagine oneself telling a story and then trying to capture that story in writing. It is all about conveying the story intact.
Make sure to give yourself at least 6 weeks to draft and redraft your essay. Consider reaching out to an MBA essay consultant to help you. These professionals can help you brainstorm, edit, and finalize an essay that will perfectly reflect your strengths and suitability.
The rule of thumb is to avoid using fancy fonts. The best options are Times New Roman, Arial, or Calibri in 12-point type. Also avoid using bold, italics or emojis.
Always check the university's guidelines first. If there are none, make sure to structure your essay as an academic essay, with an introduction, body paragraphs, and conclusion. Additionally, make sure that your essay includes A 1" margin on all sides with 1.5 or double line spacing and left alignment with no justification.
Use transitional sentences to connect paragraphs. As you read your essay, it should flow from one paragraph to the next.
Always check the university's guidelines for specific length requirements. DO NOT write more than the word limit. If there are no guidelines, stick to 400 words or so. . Remember, it's always best to write a concise essay, so writing less than the word limit is a good strategy.
The best way to gauge if a story belongs in your essay is to imagine telling it to someone you just met a few minutes ago. How would they react? That's probably exactly how the admissions officer reading it would react too.
If there is a teachable moment you have experienced or a lesson was learned while trying to right a wrong, then you should, by all means, include them to show that you can learn from your mistakes.
Only as much as necessary. Remember, you are submitting your essay alongside other educational documents. The admissions committee will have access to them. You, therefore, don't need to dwell on it unless it helps with your essay – "I passed with distinction…" or "I graduated top of my class…" should be enough information.
A good way to edit your essay fully would be to spellcheck, use third-party apps to have a second run through it, read it aloud, and finally have someone else read it.
Want more free tips? Subscribe to our channels for more free and useful content!
Apple Podcasts
Like our blog? Write for us ! >>
Have a question ask our admissions experts below and we'll answer your questions, get started now.
Talk to one of our admissions experts
Our site uses cookies. By using our website, you agree with our cookie policy .
FREE Training Webclass:
How to make your mba application stand out.
And Avoid the Top 5 Mistakes That Get Most Rejected
Time Sensitive. Limited Spots Available:
We guarantee you'll get into your dream MBA program or you don't pay.
Swipe up to see a great offer!
© Leland 2023 . All rights reserved.
How to Answer the "Why an MBA?" Essay Question
A common essay and interview question of top business schools, admissions committees want to know why you're choosing to get an MBA. Here is one expert coach's insight into crafting a compelling response.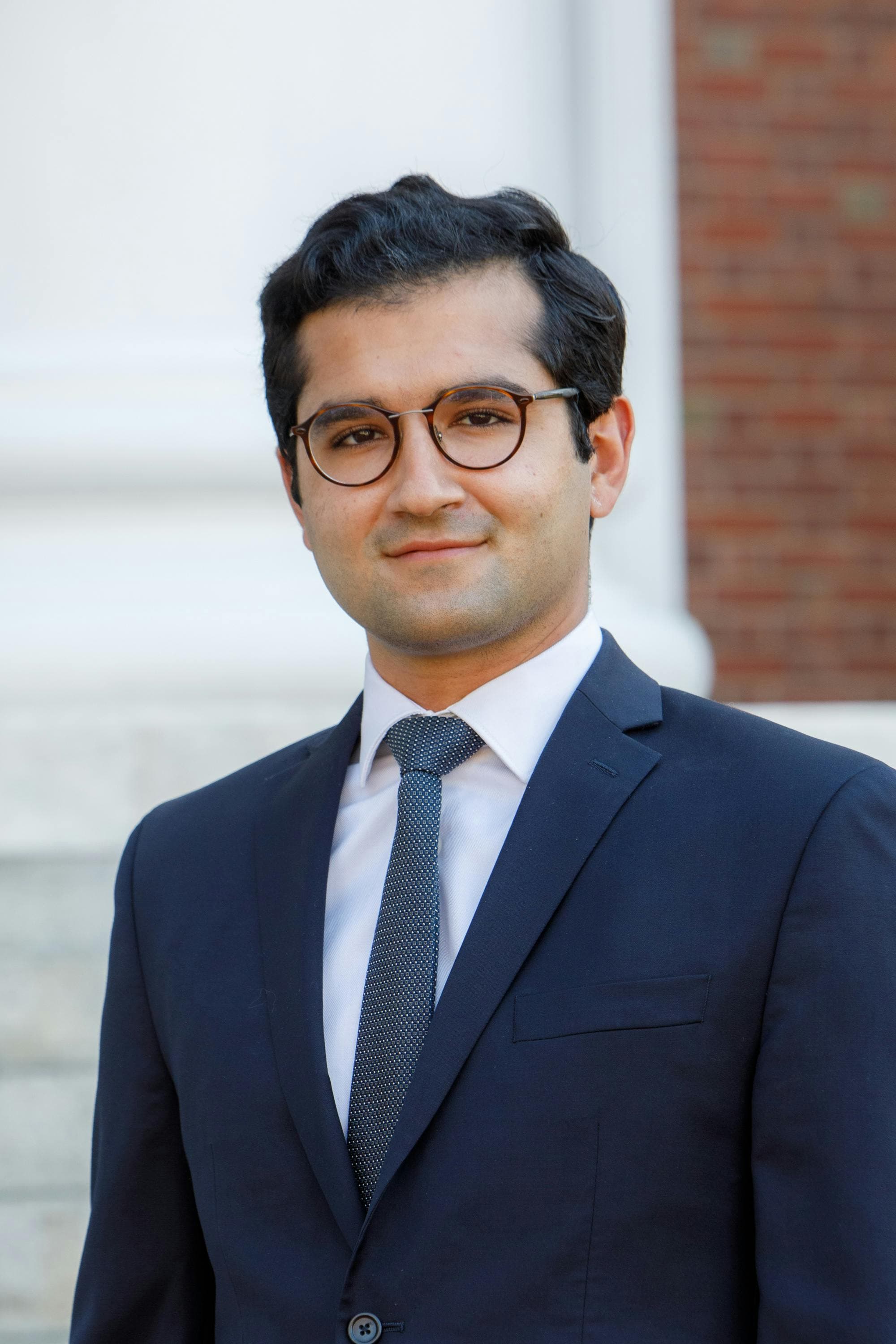 By  Cyrus H.
Posted March 17, 2023
Featuring Anjali A.
MBA R2 Office Hours
Thursday, september 28.
1:00 AM UTC · 60 minutes
There are a lot of things to think about when preparing your business school applications, but one stands out more than the rest: why do you want to get an MBA? It may seem like the question is obvious, but it's often neglected and it's important to have a cohesive answer before starting to put together your application.
Why It's Important to Know Your Motivations for Business School
You may be wondering why you need to have an answer to this. Isn't it sufficient that you're motivated enough to apply? The answer is no, it's not. Admissions committees want to admit students who really want to be there and will contribute to the program. Business school is a huge investment–both in terms of money and time–so you need to ensure that it makes sense in your long-term goals.
The word counts for application essays are pretty limited and understanding why you want an MBA will help you make the most of every letter. You'll have an easier time sharing relevant past experiences, learnings, and stories that all tie into your future goals.
Also, thinking about "Why an MBA?" will help you understand a lot of your previous decisions in context, like why you picked the jobs you did, where you see yourself in five years, and what values are important to you.
It's easier to be more confident in your decisions, and convey that confidence to the AdComs, if you know why you're pursuing business school in general and the particular program specifically. You'll have an easier time telling a compelling story and conveying a unique candidacy.
The Most Common Interview Questions of the Top 10 MBA Programs
Every MBA program looks for different qualities and characteristics when interviewing applicants. To help you prepare for each individual interview, we've compiled all the most frequently asked questions for the top business schools. Drop your email below and we'll send it straight to your inbox.
How to Start Answering this Question for Yourself
At the end of the day, getting to know your motivations for pursuing an MBA is an exercise in getting to know yourself. You can start from either the past or the future, whichever you find the most helpful.
From the Past
First, ask yourself why you made the choices you have so far. Write out some of the most impactful decisions in your life and what they show about your values and aspirations. Think about common themes and patterns that connect the different points in your work experience and educational journey thus far. Don't be afraid to go all the way back to childhood; this should not be a 15-minute exercise, but rather a days-long process.
From the Future
Picture yourself at age 80 in a rocking chair contemplating your life. What are the most precious memories and achievements that you would want to share with your grandkids? What will you reminisce about the most? What would make you think that you've made the most of your time on Earth? Is it a financial, social, or political goal? There is no wrong answer, as long as it remains true to who you are.
If you're not certain, it's okay. You don't need to have a completely solidified twenty-year plan; simply give the AdCom an idea. It's more important that you show initiative and ambition than a step-by-step roadmap of your career path.
Whatever you choose to write about, make sure that you are being vulnerable. Personal elements help the reader get to know you and your story. The essays are the one part of the application that is completely within your control and portray a human, rather than a list of accomplishments.
Almost everyone applying to an M7 degree program will have a stellar resume and it will be a lot more difficult to stand out there than in your essays. Remember that your essay may be the fiftieth one that the admissions committee member is reading that day. How can you make yours remain interesting and stand out, even when the reader is tired and at the end of a long day? Dig deep, and spend a lot of time reflecting on your story.
Be comfortable with knowing that your "why" is not set in stone and can change. In fact, it will very likely evolve entirely throughout your MBA program and after graduation. It doesn't need to be grandiose, but rather what uniquely motivates you.
My grandma used to say, "I don't care that much what path you pursue; but, whatever you do, be passionate about it and try to excel." This advice applies perfectly to your business school applications.
Don't seek pity or sympathy and don't try to come off as the smartest or most accomplished applicant. Neither of these tracks is likely to translate into a compelling application. Stay true to yourself and write from the heart, rather than focusing on what you think the AdCom wants to hear.
Understanding why you want to get a business graduate degree is the first step toward submitting a cohesive application, and the importance of spending time on reflection is not to be underestimated.
If you'd like personalized guidance on any part of the MBA application process, I'd love to work with you on Leland. I've been coaching for ten years and am passionate about helping others become the best versions of themselves. Head to my profile and book a free intro call to get started.
Content from 38 of Leland's top coaches
Are you subscribed to Leland+ yet?
Access a library of example applications, essays, videos and more, from $19/month.
Browse hundreds of expert coaches
Leland coaches have helped thousands of people achieve their goals. A dedicated mentor can make all the difference.
Browse Related Articles
May 4, 2023
Why ChatGPT Can't Write Your Personal Statement
While ChatGPT is multifaceted, there is a compelling argument against using AI for your personal statements. Here is one expert's take on the revolutionary technology and application essays.
May 5, 2023
What GPA Do You Need to Get Into Graduate School?
How much does your college GPA actually matter to graduate programs? How high of a GPA is "good enough"? A former Director of Stanford Graduate Admissions addresses the importance of GPAs to higher ed. degrees.
February 27, 2023
Craft a Powerful Essay for Stanford GSB: What Matters Most & Why?
Ben L., a GSB MBA, expert coach, and pro writer, outlines his top advice for nailing the challenging and broad Stanford essay prompt, to help you get into one of the most prestigious MBA programs in the world.
July 11, 2023
The 5 Best Classes at Stanford's Graduate School of Business
An overview of the top 5 classes at GSB, from an expert coach and Stanford MBA.
February 3, 2023
How I Nailed My MBA Interview and Gained Admission to Top 10 Business Schools–An MBA Interview Checklist for Success
A list of things to do before your MBA interview to help you prepare answers to the most common questions and gain admission to a top program, written by an expert Leland coach and Kellogg MBA.
Networking & Glamour: Pre- and Post-MBA Advice
A Darden MBA and Leland application expert gives post-MBA transition advice, tips for those considering an MBA, and her business school story.
Not Every MBA Program is Made Equal–An Overview of the Program Structures of Top Business Schools
The program structures of the top 15 business schools, including the number of credits and courses required for graduation, the percentage of electives vs. core classes, the proportion of required classes, and more.
Is Grad School Right for You?
Explore the benefits and drawbacks of pursuing a master's degree with this expert guide that will help you determine whether it's the right course for you.
40 Reasons to Hire an MBA Admissions Consultant
A list of benefits that admissions coaches can bring to MBA applications, from identifying skills, to helping you choose the right goals, and providing a network, and more.
My Stanford GSB Acceptance Journey: Navigating Imposter Syndrome and Handling Setbacks
Applying to an M7 program from a non-target undergrad institution can be daunting. Here is how one applicant navigated the process and got into Stanford GSB.
August 24, 2023
An Expert's Ultimate Guide to Building Your MBA Application
Applying to business school is much more than simply answering each question. You need to create a compelling narrative, and then utilize every element of your application to tell that story. In this guide, Coach Jessica B. will show you how to do just that!
What Are MBA Adcoms Looking for in Resumes
Join Coach Fiona T. as she provides valuable insights into the mindset of AdComs and shares how to create a compelling resume that stands out.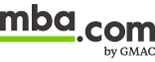 Exam Prep >
Prepare for Business School >
Business School & Careers >
Explore Programs >
Connect with Schools >
How to Apply >
Help Center >
Every journey needs a plan. Use our Career Guide to get where you want to be.
Trending section, help schools discover you through the gmac™ gradselect search – for free, your 2022 guide: how to write an mba resume that stands out, meet your business school match at a gmac tours event.
Creating an account on mba.com will give you resources to take control of your graduate business degree journey and guide you through the steps needed to get into the best program for you.
About the Exam
Register for the GMAT Focus Edition
Prep for the Exam
Exam Scores
About the GMAT Exam
Register for the GMAT Exam
Plan for Exam Day
About the Executive Assessment
Register for the Executive Assessment
Plan for Assessment Day
Prepare for the Assessment
NMAT by GMAC
Related Content
My gmat score paid for my mba: how to unlock your scholarship, why top business schools admit mostly gmat™ applicants, the gmat™ exam gets you business ready.
GMAT Focus Official Prep
About GMAT Focus Official Prep
Prep Strategies
Personalized Prep Plan
GMAT Exam Prep
About GMAT Exam Prep
GMAT Mini Quiz
Executive Assessment Exam Prep
NMAT by GMAC Exam Prep
GMAT™ Official Practice: 5 Benefits of the New and Improved GMAT Prep Experience
Best gmat prep books and tools from the makers of the test, how to improve your gmat™ exam score, prepare for business school.
Business Fundamentals
Skills Insight
Your Guide to Applying for an MBA as a Working Professional [mba.com Insider]
Should i get an mba how to know you're ready, undergrad's guide to finding your best fit business master's program [mba.com insider], business school & careers.
Why Business School
Student Experience
Business Internships
B-School Go
Quiz: Are You Leadership Material?
MBA Return on Investment (ROI) Calculator
Estimate Your Salary
Success Stories
Diversity and Inclusion
Women in Business
What is the ROI of an MBA?
Why you're not getting promoted (and what to do about it), business school as a vehicle for doing good, explore programs.
Top Business School Programs
Quiz: Which Post Graduate Program is Right for You?
Quiz: Find the Best Program for Your Personality
Business School Rankings
Business Master's Programs
MBA Programs
Study Destinations
Find Programs Near Me
Find MBA Programs
Find Master's Programs
Find Executive Programs
Find Online Programs
GMAT Accepting Programs Around the World
Mim vs mba: what's the difference, connect with schools.
About GradSelect
Create a GradSelect Profile
Prep Yourself for B-School
Quiz: Can You Network Like An MBA?
Events Calendar
School Events
GMAC Tours Events
In-Person Events
Online Events
The MBA Tour: Inside the GMAT Podcast
How to apply.
Apply to Programs
The Value of Assessments
Admissions Essays
Letters of Recommendation
Admissions Interviews
Scholarships and Financing
Quiz: What's Your Ideal Learning Style?
MBA Essays: Everything You Need to Know
Tell your story: personal branding for mba applications, five to do's for your mba interview, help center, what to do if you regret your college major, why it's better to be a career generalist in the long run, how can b-school help me with my nonprofit career.

Total: $0.00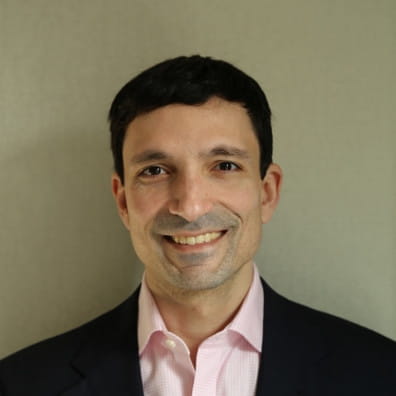 Scott Edinburgh - Personal MBA Coach
Scott Edinburgh is an mba.com Featured Contributor and the founder of Personal MBA Coach , a boutique MBA admissions consulting and tutoring firm.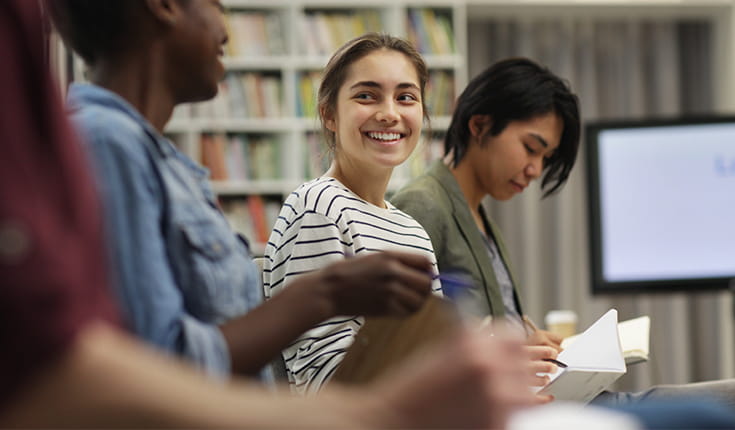 Nearly all MBA hopefuls are familiar with the term "MBA essay", but what exactly does this mean and why is the MBA essay so important? To help guide MBA hopefuls, Personal MBA Coach would like to answer some common questions about the MBA essays and share details on the most common MBA essay types.
Why do I need an MBA essay?
Beyond the obvious answer that nearly all schools require you to write one in order to be admitted, the MBA essay is your chance to show MBA admissions committee members who you are BEYOND the facts and figures. These essays are your opportunities to show what makes you unique, share your goals and discuss how you will add to the dynamic community at your target business school.
Do I need different MBA essays for each program I apply to?
Unfortunately, YES! While there are some overlapping themes across the most common MBA essay types (more on this below), each business school has its own unique essays. Unless you are applying through an organization such as The Consortium (which has some specific requirements), you must complete a separate application for each MBA program and answer each school's specific essay questions.
To make this daunting task more manageable, Personal MBA Coach helps clients identify common elements across essay types. Ultimately, however, you should develop a separate essay for each school you are applying to.
What should I write about in my MBA essay?
First and foremost, you should answer the question. It is surprising how often candidates write beautiful essays that do not actually answer the question. Instead of writing what you think admissions committee members want to hear, answer the question.
What are the most common MBA essay questions?
While there are countless different essay questions across MBA programs, the three most common types of essays questions are Goals Essays, Why an MBA? Essays, and Personal Story Essays. (Often one essay question will ask clients to discuss both their goals and why they want an MBA.)
Below, Personal MBA Coach shares our tips for answering each of these key essay types:
Goals Essay
When answering a question about your MBA goals , it is crucial that you are decisive . While no one will hold you to what you write in your MBA applications, you should have a specific post-MBA plan. For most schools, you will want a short-term and a long-term career goal. This goal should be logical for you. This means it should flow naturally from your passions and experience. If it doesn't, it is crucial that you explain why this goal makes sense for you.
Finally, this goal should be attainable. You are not going to be the CFO of Pepsi two years after graduating from business school (sorry!). Do your research in terms of what position might be reasonable in your target industry.
Why an MBA? Essay
To answer a question about why you want an MBA or why you want to study at X school, you want to show that you have carefully thought through how an MBA (at your target program) will prepare you to achieve your career goals. To do so, Personal MBA Coach suggests being very specific in detailing the opportunities you plan to take advantage of on campus.
Discuss classes you are particularly interested in or perhaps professors you are looking to study with, etc. Do not include a laundry list. Instead, carefully think through how each offering will allow you to fill in your skill and/or experience gaps. Be sure to show an understanding of your target school's culture and avoid writing vague statements and copying content from other MBA application essays.
Personal Story Essay
With a personal story essay, your objective is to show the reader how your story is unique and how you will add value and diversity to classroom discussions and on campus activities. This can be one of the hardest essays to write. To get started, Personal MBA Coach advises that you make a list of everything you have done in your life and take the time to write it all down. Then, think carefully about the decisions you have made, activities you enjoy and, most importantly, why you made those choices. Finally, look for a theme! What single idea connects these items? This is the hard part, so give it time.
How do you conclude an MBA essay?
Do not overthink the conclusion. In fact, with short word limits, Personal MBA Coach often advises clients to write just one concluding sentence or remove the conclusion altogether. Conclusions can be fluffy, generic or repetitive. You do not need (or want) to waste words here. If you have told your story well and you have addressed the question clearly and concisely, do not worry about the conclusion!
How far in advance should I start my MBA essays?
As soon as possible! It is never too early to start thinking about your MBA essays. In fact, Personal MBA Coach works with many clients 6 month – 3 years in advance through our Early Planning package, helping future applicants make the appropriate career and extracurricular decisions to ensure they have enough experience to write strong MBA essays.
That said, with diligence, some Personal MBA Coach clients are able to develop a compelling MBA essay within a month. (Keep in mind, this is a very compressed timeline and takes dedication to achieve!). Plus, you always want to leave time for proofreading and should avoid submitting your essays at the last minute.
Founded by a Wharton MBA and MIT Sloan graduate who sits on the Association of International Graduate Admissions Consultants Board of Directors, Personal MBA Coach has been guiding clients for 14 years and is consistently ranked #1 or #2, currently holding the #1 ranking in the US on Poets&Quants.
We help clients with all aspects of the MBA application process including early planning, GMAT/GRE/EA tutoring, application strategy, school selection, essay editing and mock interviews. Our team includes a former M7 admissions director and former M7 admissions interviewers.
Last year, our clients earned more than $6M in scholarships!
We are proud to be recognized by Poets & Quants as one of the top MBA admissions consulting firms in 2023!
A Guide to "Why MBA?" and "Why Our Business School?" Essays
D uring your MBA application campaign, you will almost certainly be asked why you believe you need an MBA. Often, this question is not just about "Why MBA?" it is also asking why you want an MBA from that particular business school.
The "Why MBA" Essay is your chance to convince admissions officers that their school is the perfect fit for what you are looking for in an MBA program. The best essays are both personal and specific. You need to effectively convey what you are seeking from an MBA program and tell the admissions committee why their school will best meet your needs. This article takes a close look at the "Why Our Business School" Essay and provides you with the insights, tools, and examples you need to succeed.
First, we'll talk about the common mistakes that applicants make when writing a "Why MBA" Essay and highlight resources for preparing better answers. We'll also share the characteristics of an outstanding essay response. We'll even provide you with a set of building blocks for crafting a unique and powerful essay of your own.
In the final section of this article, we analyze a sample "Why Our Business School?" Essay so that you see all of the principles in this article in action.
Common Mistakes in a "Why MBA" Essay
You might seriously undermine your chances for admission to a top-tier program with a weak or generic answer to the "Why MBA" question.
Effectively answering this MBA essay question begins with careful research to select which business schools to apply to. That work will take more than browsing the rankings and spending a few minutes on each program's website. When admissions committees ask you why you are applying to their school, you need to explain at a deeper level what you're hoping to gain from an MBA program and how that exact school best meets your needs.
Because so many applicants submit generic, flawed answers to the "Why MBA" question, it's worth spending a few moments examining an ineffective essay response.
Here we have printed an example MBA essay written by an aspiring student who failed to read this article and follow our advice:
I am applying to your school because I need a thorough grounding in general management and the key business disciplines. In your program, I will have the opportunity to study with world-class professors, alongside ambitious students who have distinguished themselves as future leaders. Your school's alumni network will open doors and prepare me for long-term success. In short, I couldn't be more excited about spending the next two years in your program and would be honored if offered the opportunity to do so.
This would-be MBA will cut and paste this response into all of his MBA applications and assume that he's adequately explained his motivations for applying for an MBA. Months later, he'll scratch his head and wonder what went wrong when the "ding letters" start rolling in from business schools he hoped to attend.
But what's wrong with this example essay? His reasons for applying to the school appear logical on the surface, and he's written flattering things about the program.
To understand the problems with this sample essay, put yourself in an admissions officer's shoes. Would this essay response convince you that the applicant knows what sets your program apart from the others? Has he proven that your school is an excellent fit with his specific career goals, academic needs, and cultural expectations?
An effective "Why MBA" essay begins with thoughtful research on the programs available. If you haven't started your school research , then you have plenty of work to do before you begin outlining the contents of this kind of essay. Once you have chosen your target programs, you'll need to dig deeper into the specific resources each program offers that make it a good fit.
Research Tips for "Why Our School" MBA Essays
Where can you go to generate valuable material for a "Why Our Business School?" MBA essay? Here are some sources you may not have considered:
Visit the School
School visits will provide you with first-hand observations that admissions officers appreciate. For example, in your essays and interview, you can reference students you met and things that stood out to you while visiting the school. However, don't go overboard; if it feels like you are name-dropping or padding your answer, this strategy can backfire.
Join Official Email Distribution Lists and Read Admissions Blogs
Many MBA admission offices communicate regularly through traditional and new media channels. We recommend that you make every effort to stay on top of information the admissions office publishes. Be sure to add your email to the distribution list of each school on your target list so that you don't miss important news and events.
Follow Student Blogs
An increasing number of MBA students are writing blogs to share their experiences in business school; while some are sanctioned by the admissions office, others are not. Do not overlook these opportunities to benefit from current students' eye-witness accounts.
Talk to Current Students
An information source even more valuable than a student blog is a chat, whether on the phone or in person, with a current student. Many MBA students are happy to play the role of ambassadors for their program and give you the "inside scoop" on classes, clubs, and the student experience. Officers of student clubs related to your personal or professional interests are possible options if you don't have friends or friends-of-friends in your network. Make sure to respect the time of everyone you speak to — they are very busy people. Think carefully about what you want to learn so that you can ask questions that will lead to great insights for your "Why MBA" essay.
Chat with Alumni
The school's alumni network is one of the most critical assets of any MBA program. Many alumni are ready and willing to tell you more about their experiences and relive their days in the program by sharing them with prospective students. Search your professional networks (such as LinkedIn) for connections to alumni from the schools you will apply to and ask them if they would be willing to have a quick chat with you about their alma mater.
Once you've gathered this information, it's time to start thinking about which data points to include and how to assemble them. To do this successfully, you need to know how to score top marks with the admissions officer reading your essay.
Free MBA Essay Writing Course
Please enter your email below to gain 30 days of free access to our MBA Essay Writing course. Learn about the five most frequently asked MBA application essay questions and access our brainstorming tools and sample essays.
How to Score Top Marks on the "Why MBA" Essay
The best answers to the "Why MBA" essay questions are both personal and specific. They are personal because they cover the unique challenges that you need to prepare for, given your short-term and long-term career goals. They are specific because they draw distinct connections between your motivations for an MBA and the distinctive resources that a particular school offers. An excellent response will prove that you don't just want an MBA; you want an MBA from that individual school!
Let's look at the characteristics of an outstanding "Why MBA" Essay.
First off, MBA admissions officers tend to use the "Why MBA" essay question as a test of your decision-making abilities and your ability to communicate your rationale for a decision. These skills are fundamental to succeeding in business school and as a business leader in the future.
Do you have crystal clear reasons for pursuing an MBA at that school? By this stage in your application process, you need to have the building blocks of a convincing case for pursuing an MBA and pursuing an MBA there . Armed with those points, you are ready to make your case to the admissions officers. Your overarching objective is to persuade admissions officers that attending this program will benefit you tremendously – not just any student, but you specifically.
In the earlier essay example, you learned not to cut-and-paste boilerplate reasons for why you want an MBA. Instead, show admissions officers that you genuinely understand the school's unique resources and culture. "Boilerplate" answers like "I'm applying because you have great professors, an amazing student body, and a powerful alumni network" just won't cut it. Look carefully at each point in your essay outline – if you can make the same point about any top MBA program, then you haven't tailored your essay enough to prove to the admissions committee that you value what their school has to offer.
Building on that idea, write about the classes, clubs, professors, and special programs that matter most to you. An essay that sounds like a list of bullet points analyzing the program's competitive advantages can entirely miss the mark. The things that are different about the school must connect to your learning goals — the new skills, knowledge, and experiences you hope to acquire in the program that will help you succeed in the future. Armed with a clear understanding of your learning agenda, tell admissions officers how you plan to close those gaps as a student at their school.
If you've done your school due diligence, you've taken active steps to get to know the program. However, simply name-dropping the professors, students, or alumni you've spoken to won't help. Instead, tell your reader what you learned in your school research that impressed you and why.
Next, once you have a complete draft, consider the tone of your essay – have you expressed excitement and enthusiasm? Your emotional and personal reasons for applying can be just as convincing as the logical ones.
Finally, while some schools may ask a separate "what you plan to contribute" essay , this prompt offers another opportunity to share plans for being an active contributor on campus. For example, if you write about a student club that appeals to you, also tell the admissions officers how you might make the club even better as a student leader.
Let's take a look at the content building blocks for an outstanding "Why MBA" Essay.
Content Building Blocks for the "Why MBA" Essay
You already know that, to create a strong "Why MBA" Essay, your points must be personal, specific, and convincing. The trick is to connect your learning goals — the new skills, knowledge, experience, and relationships you must have to succeed in your future career – with the unique resources that impressed you about the school — the academic programs, professors, student organizations, special programs, and relationships that only this school can offer you.
On the way to showing you an effective sample MBA essay, let's look at the brainstorming process of a hypothetical applicant who has a plan for showcasing personal and specific evidence for her "Why MBA" essay.
Our case study applicant "Cheryl" plans to start a luxury retail goods company long-term. In general, Cheryl wants to build marketing expertise through an MBA. Specifically, she wants to acquire expertise in building a brand in the luxury retail sector. During her school research, she discovered that Columbia had several courses, professors, and resources that matched her learning goals. She combined her career planning and school research to create sharp points for her "Why MBA" essay.
First of all, Cheryl will go beyond boilerplate answers such as "I need to learn about marketing" and plans to write about the "Design and Marketing of Luxury Products Course" offered by Columbia.
Second, instead of a generic point about building relationships with her fellow students, she will make the more specific point that Columbia is the ideal place to build relationships in the luxury retail sector because of its location in New York, a global fashion hub. Furthermore, Columbia is one of only a handful of programs with a Retail and Luxury Goods Club, and Cheryl aspires to be the President of the club.
Finally, whereas the flawed sample essay refers vaguely to the appeal of "Top-Notch Professors, " Cheryl is going to write about her plans to conduct a field study with the former CEO of Saks 5th Avenue, who, she learned, is currently a visiting professor at Columbia.
In the sample essay below, you can see how Cheryl assembled her content building blocks into a compelling "Why MBA" essay.
We hope this example convinces you of the power of synthesizing your development goals with thorough school research. If you do that, you will have points for your "Why MBA" essay that describe your learning goals and illustrate how they link to the school's unique attributes and resources.
"Why Our School" Essay Sample
Introduction One of the most valuable things I have learned in my two years founding and building an Internet retailer is what I don't know. After successfully selling my start-up to a larger firm, I have decided to apply for an MBA from Columbia to learn how luxury brands are built.
Lead/Thesis Columbia's courses, professors, location, and extracurricular organizations make the program an ideal place to prepare me for my career aspirations to build a luxury goods brand.
"Why Our School" Point #1 At Columbia, I can learn how a fashion brand is built. I was thrilled to discover Columbia's "Design and Marketing of Luxury Products" Course – where I would have the chance to study cases of successful luxury brands and to collaborate on a class project with designers from the Parsons School of Design.
"Why Our School" Point #2 Only at Columbia will I have the opportunity to study with Professor John Smith, a recognized guru in the luxury goods world and former CEO of Saks Fifth Avenue. Furthermore, in the school's innovative Master Class program, I can engage with a luxury goods retailer in my second year and apply what I have learned about luxury brand building in the Columbia classroom.
Final Thoughts
When you conduct school research to determine which MBA programs to apply to, assess the program's "fit" with your goals and preferences. Your "Why Our Business School?" essay is your chance to present that evidence to admissions officers to persuade them that their school is the perfect match with your academic needs, career goals, and cultural expectations. Aligning your interests with the program's strengths and resources in a personal and specific way will get you one step closer to an acceptance letter from a top MBA program.
Related Articles: Essay Examples
Career Goals Essay Example
What Will You Contribute? Essay Example
Why MBA? and Why Our School? Essay Example
Leadership Story Essay Example
Professional Experience Essay Example
MBA Video Essays
Consulting Terms & Conditions
© 2023 Prep School Media LLC. All Rights Reserved.
2 MBA Admissions Essays That Worked
These outstanding MBA personal statements resulted in admissions offers.
2 MBA Essays That Worked
MBA admissions officials say they prefer personal statements that convey personality and demonstrate grit. (Getty Images)
There is no secret formula to writing a compelling personal statement for an MBA application, university admissions officials say.
The key, they say, is to write a statement that feels authentic and makes your case.
Bruce DelMonico, assistant dean for admissions at the Yale University School of Management , is wary of personal statements that tell dramatic stories and stretch the truth. He says he is not looking for students to have exotic experiences, but for evidence of resilience, introspection and initiative.
Yale's business school recruits students identified as unselfish leaders – those who strive to improve the circumstances of others and help themselves rather than those who exploit others for personal gain, DelMonico says.
"We are looking to bring in students who will be inclusive leaders and who will bring people together," DelMonico says.
William Rieth, former senior director with the Fox School of Business at Temple University , says applicants sometimes struggle to write a memorable personal statement, but being memorable is vital.
"Students need to remember their audience," he says. "Schools are reading thousands of essays."
He says a solid personal statement requires a "compelling story" and an honest writing voice. "It should reflect your personality and sound like you."
How to Write an MBA Application Essay: A Few Tips
MBA admissions experts say a business school application essay should offer a convincing argument about why a candidate belongs in an MBA program at that particular school.
Wayne Hutchison, managing director for the MBA program at Michigan State University's Eli Broad College of Business , urges prospective MBA students to explain their reasons for applying to B-school and to describe whatever incidents spurred their interest in graduate business education.
"In addition, applicants should discuss the skills and abilities they have that will translate to academic and professional success," Hutchison wrote in an email, noting that failing to include this information can lead admissions officers to question an MBA hopeful's competitiveness.
Aaron Burch, who earned his MBA degree from the University of Texas—Austin's McCombs School of Business , says MBA essays should address the following questions:
"What do you want to accomplish career-wise that either requires an MBA or will be accelerated by an MBA?"
"Why is this the exact point in your career where an MBA would be most impactful?"
"What about this particular school is especially important for your career plans?"
"How will you contribute?"
Burch, owner of DiscoverContainers.com – a website that provides information about shipping container houses – suggests that MBA students convey that they are at a point in their careers where they can "pivot without being pigeonholed" while having meaningful accomplishments, including "real responsibility."
It's also essential for MBA candidates to showcase what they have to offer a B-school, Burch wrote in an email. "You want to demonstrate that you're not just a taker and you want to add to the prestige and reputation of the school, add to the experience your future classmates will have, etc."
MBA alumni say it's crucial for prospective MBA students to describe how they intend to use an MBA .
"Admissions officers will want to understand your vision behind why an MBA might help you, so it's incumbent upon you to articulate the plan you have for yourself, and how their institution is going to help your journey," MBA degree recipient Taylor Constantine – the partner channel lead with Rain, a financial services company – wrote in an email.
Margo Bell, senior assistant director of admissions with Pepperdine University's Graziadio Business School in California, notes that MBA essays are influential factors in the MBA admissions process. Application essays help B-school admissions committees gauge the compatibility of a prospective student with the culture and values of the institution.
"As applicants begin to write their MBA applicant essays, it's important for prospective students to share who they are as an individual," Bell wrote in an email. "The essay allows MBA admission officers to get a better understanding of who you are, what you wish to accomplish and why you deserve to be accepted."
Michal Strahilevitz, associate professor of marketing with St. Mary's College of California , advises MBA applicants to view the application essay as an opportunity to provide context for deficits in their admissions profile. "For example, if your undergraduate grades were not great because you worked full time to pay for school, write about it," Strahilevitz explained in an email.
What to Keep in Mind About MBA Essay Prompts
MBA admissions consultants note that business schools often have distinctive essay prompts, so it's important for applicants to tailor their essay to every school where they apply.
"Each school asks a specific question in the essay, and one of the most important things you can do as an applicant is to answer that question – not the question you wished we asked or the one you want to answer," DelMonico wrote in an email. "The various elements of the application fit together, and we're looking to get very specific pieces of information from the essay. So please follow the essay instructions you're given and don't feel as though you need to or should make the essay broader in scope."
Barbara Coward, founder of the MBA 360° Admissions Consulting firm based in the Baltimore-Washington metropolitan area, notes that the first step in the essay writing process should be meticulously reading the question prompt. Think about the question for a few days while going about routine tasks so that ideas can "marinate."
Coward says that once prospective students have decided what they'd like to write about, they should let the words flow without filtering them because too much self-editing at the beginning of the creative process can interfere with productivity. Revisions and tweaks can come after an applicant has fully expressed his or her ideas.
Admissions experts note that MBA hopefuls who are struggling to figure out how to describe themselves may want to ask friends and family for advice. Prospective MBA students can also gain self-awareness by keeping a diary or creating a storyboard of their life.
Mistakes to Avoid in MBA Admission Essays
Taking too long to express the main idea or central thesis of an essay is a no-no, Coward says. Applicants should directly respond to a question and ensure that their essay is easily understood by an admissions officer. "Keep in mind that somebody is not reading a novel," she says. "They're going to be glancing through."
Excessively verbose essays don't make a good impression, Coward adds. Applicants should respect word limits and be concise, because doing otherwise creates extra work for admissions officers under time pressure, she explains.
Two other errors to avoid in MBA essays, Coward says, are being monotonous or melodramatic . It's important to have an introductory sentence that strikes the right tone, she adds. "You're not trying to create drama, but you don't want to put the person to sleep either," Coward says.
Examples of Outstanding MBA Essays
Here are two MBA essays that made the cut. The first is from the Fox School of Business and the second is from Yale. These essays are annotated with comments that explain why the essays charmed admissions committees.
Searching for a business school? Get our complete rankings of Best Business Schools .
Tags: graduate schools , business school , MBAs , students
You May Also Like
Should you get an mba degree.
Ilana Kowarski and Cole Claybourn May 16, 2023
MBA Programs With the Highest ROI
Ilana Kowarski and Cole Claybourn June 16, 2023
Ilana Kowarski May 1, 2020
Evaluate an MBA Specialization
Cole Claybourn July 31, 2023
7 Surprising Jobs for MBA Graduates
Ilana Kowarski and Cole Claybourn June 12, 2023
B-Schools That Taught Fortune 500 CEOs
Ilana Kowarski and Cole Claybourn April 26, 2023
Find B-Schools That Lead to Good Jobs
Ilana Kowarski and Cole Claybourn April 25, 2023
6 Hot Jobs for MBA Graduates
Ilana Kowarski and Sarah Wood April 25, 2023
Check Out the Top 40 Business Schools
Nathan Hellman April 24, 2023
How Veterans Benefits Fund Grad School
Farran Powell and Cole Claybourn April 5, 2023