Essay Writing Guide
Essay Writing Problems

Essay Writing Problems - 5 Most Paralyzing Problems
Published on: Nov 11, 2017
Last updated on: Nov 22, 2023
People also read
An Easy Guide to Writing an Essay
Learn How to Write An Essay in Simple Steps
A Complete 500 Word Essay Writing Guide
A Catalog of 500+ Essay Topics for Students
Explore Different Types of Essays, their Purpose, and Sub-types
Essay Format: A Basic Guide With Examples
Learn How to Create a Perfect Essay Outline
How to Start an Essay- A Step-by-Step Guide
A Complete Essay Introduction Writing Guide With Examples
20+ Hook Examples to Grab Reader's Attention
The Ultimate Guide to Writing Powerful Thesis Statement
20+ Thesis Statement Examples for Different Types of Essays?
How to Write a Topic Sentence: Purpose, Tips & Examples
Learn How to Write a Conclusion in Simple Steps
Transition Words For Essays - The Ultimate List
4 Types of Sentences - Definition & Examples
Writing Conventions - Definition, Tips & Examples
How to Make an Essay Longer: 14 Easy Ways
How to Title an Essay - A Detailed Guide
1000 Word Essay - A Simple Guide With Examples
Share this article
Many writers suffer from the occasional writer's block. Writer's block can easily affect students who need to complete academic writing assignments as well.
However, this is only one of the many issues they may need to deal with in the essay writing process. Many students face other challenges as they strive to complete their writing assignments.
Knowing the common essay writing issues can help you rectify the situation as you complete your essay.
On This Page On This Page -->
Top Essay Writing Problems Students Deal With
Below are the top five common problems that can stop students dead in their tracks, as they begin or complete their essay writing assignments, and tips to overcome them.
#1 Lack of Confidence
The inability to believe in one's capabilities and skills is one of the most common problems in essay writing that students have to face.
Students who think they are not good at writing will have trouble starting their papers. They doubt their capability to complete it as well. And with this self-doubt, they may never even try to start working on their paper.
As a result, these students end up not submitting an assignment or simply handing in a poorly-written one, fully accepting and expecting that they will get a low or failing grade.
How to Overcome This
There are various ways students can improve their writing skills. There are online courses they can take and they also have the option to take up traditional classes offered by local schools or tutorial centers.
Additionally, students should practice writing daily even if they make mistakes. As long as these mistakes are corrected, they will become better writers in the future.
Lastly, students who don't know how to start an essay can always ask for assistance from their teachers, peers, and other people who are more knowledgeable and experienced in writing.
#2 Insufficient Knowledge
Many students will also have difficulties writing an essay about a topic taken up in school. The main reason is that they don't have enough knowledge about the subject matter.
This difficulty can be caused by the student failing to take notes in class or not attending classes at all. He or she may not even understand the topic completely. This will cause anyone to have poor knowledge of any topic.
This is a problem that students can easily trounce. Students simply need to put in some extra time to study whatever notes they have. They can also do extra research to understand the topic.
Students can also ask their teacher to explain the topic to them again if they are having a hard time understanding it.
#3 Lack of Writing Skills
Although some students are confident about writing and have enough ideas to write their papers, if they lack language proficiency, they won't submit an impressive essay.
Using the wrong words, misleading language, misplacing words, phrases, and punctuation will result in a poor paper. Some students may even resort to using technical words and jargon with the hope of impressing their teacher. Of course, this technique usually backfires.
Students should learn to use simple words and construct short, concise sentences to get a good mark on their papers. Students also need to read more since this is a good exercise for becoming a better writer.
They can also get help from the best assignment experts if they need help with polishing their papers. These writers will ensure students turn in good essays, reflective of their knowledge and abilities.
#4 Plagiarism
When all else fails, plagiarism is something that many students end up doing just so they can submit a paper. This is also their last resort if they are rushing to complete their essay at the last minute.
Teachers today check each paper for plagiarized content. Students who submit essays that contain copied paragraphs from published material will find themselves in a lot of trouble.
Students need to learn how to paraphrase the content they use for their essays. They should know when and how to use references as well.
Finally, they should make it a habit to run their essays through online plagiarism tools to ensure that they submit an original paper.
#5 Getting Stuck
Lastly, students are given a topic that has been discussed numerous times already. This can get the student stuck and unable to write anything about it. They think that there is nothing left to explore and they can't have their own say on such topics.
Because of this, they are unable to start writing their paper, much less finish it.
Conducting more research will help students find an angle they will be interested in exploring, analyzing, and discussing. Students can also ask their peers, parents, and other people about the topic.
#6 Time Management
Time management is another main problem that students face. Some students think they can get away with working at the last minute. They might be in a big hurry or simply don't know what needs to be done yet. Because of this, they will submit bad-quality work.
How to Overcome This:
If you plan ahead, you can avoid having to spend a lot of time editing your paper.
Planning ahead will help you do better research, so your analysis of the issue is stronger. This will also help you set the paper aside and come back to it later with a fresh perspective, which means you can revise it more effectively.
#7 Awkward Structure
The structure of your sentences should be clear and understandable to allow the reader to follow what you are saying. Each sentence needs a meaningful connection with the topic so they can understand it fully without confusion, ultimately making them enjoy reading more.
Structure is key to making an essay readable. You should know the proper essay structure. Every sentence should be related and meaningful for your target audience.
Other Writing Problems You May Face
College students are constantly under pressure to produce high-quality work. In addition, there is the issue that low-quality papers appear because they do not have enough time or resources for their studies and so on.
Despite these problems, there are many other writing problems that students face.
Lack of time: If you want to save time, you need to plan properly. One way to do this is by writing down all the information about your sources. This will help you avoid wasting time later on.
Lack of inspiration: If you are having trouble coming up with an idea for your essay, try reading essays about the same topic. This can help you get your thoughts in order and come up with a good idea.
Unclear analysis: If you want to know more, you need to study. There is no way to shortcut this process. You will have to learn everything you can about the topic if you want to be an expert.
Poor editing and proofreading skills: People sometimes find it hard to edit and proofread their own writing. A trick to make it easier is to read the text backward, from the last word to the first. Another way is to read the paper aloud. This way, you can find where the transitions between paragraphs are not smooth.
So these are the common problems encountered by students in writing an essay. Keep in mind that essay writing is not something that comes naturally to many students. If you are stuck in the writing process, pinpoint the cause and follow the tips shared and the writing practice will definitely help you overcome it.
If you are still confused, whether you are still starting your essay or need help polishing it, get in touch with our top writing service .
Nova A. (Literature, Marketing)
Nova Allison is a Digital Content Strategist with over eight years of experience. Nova has also worked as a technical and scientific writer. She is majorly involved in developing and reviewing online content plans that engage and resonate with audiences. Nova has a passion for writing that engages and informs her readers.
Paper Due? Why Suffer? That's our Job!
Keep reading
We value your privacy
We use cookies to improve your experience and give you personalized content. Do you agree to our cookie policy?
Website Data Collection
We use data collected by cookies and JavaScript libraries.
Are you sure you want to cancel?
Your preferences have not been saved.

Essay Writing Tips: 10 Steps to Writing a Great Essay (And Have Fun Doing It!)
by Joe Bunting | 117 comments
Do you dread essay writing? Are you looking for some essay tips that will help you write an amazing essay—and have fun doing it?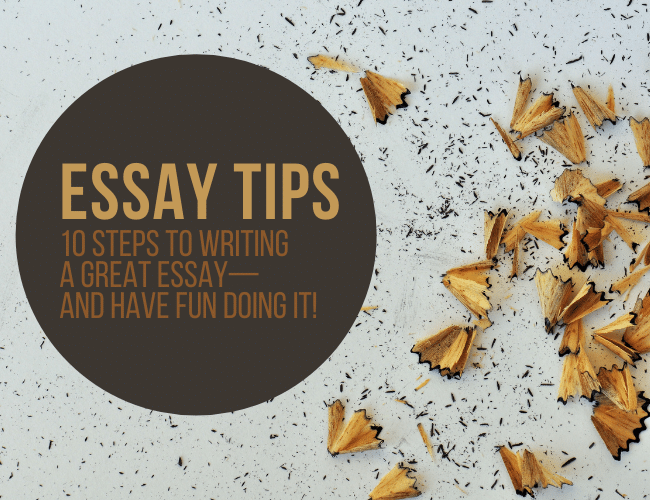 Lots of students, young and old, dread essay writing. It's a daunting assignment, one that takes research, time, and concentration.
It's also an assignment that you can break up into simple steps that make writing an essay manageable and, yes, even enjoyable.
These ten essay tips completely changed my writing process—and I hope that they can do the same for you.
Essay Writing Can Be Fun
Honestly, throughout most of high school and college, I was a mediocre essay writer.
Every once in a while, I would write a really good essay, but mostly I skated by with B's and A-minuses.
I know personally how boring writing an essay can be, and also, how hard it can be to write a good one.
However, toward the end of my time as a student, I made a breakthrough. I figured out how to not only write a great essay, I learned how to have fun while doing it .
And since then, I've become a professional writer and have written more than a dozen books. I'm not saying that these essay writing tips are going to magically turn you into a writer, but at least they can help you enjoy the process more.
I'm excited to share these ten essay writing tips with you today! But first, we need to talk about why writing an essay is so hard.
Why Writing an Essay Is So Hard
When it comes to essay writing, a lot of students find a reason to put it off. And when they tackle it, they find it difficult to string sentences together that sound like a decent stance on the assigned subject.
Here are a few reasons why essay writing is hard:
You'd rather be scrolling through Facebook
You're trying to write something your teacher or professor will like
You're trying to get an A instead of writing something that's actually good
You want to do the least amount of work possible
The biggest reason writing an essay is so hard is because we mostly focus on those external rewards like getting a passing grade, winning our teacher's approval, or just avoiding accusations of plagiarism.
The problem is that when you focus on external approval it not only makes writing much less fun, it also makes it significantly harder.
Because when you focus on external approval, you shut down your subconscious, and the subconscious is the source of your creativity.
The subconscious is the source of your creativity.
What this means practically is that when you're trying to write that perfect, A-plus-worthy sentence, you're turning off most of your best resources and writing skills.
So stop. Stop trying to write a good essay (or even a "good-enough" essay). Instead, write an interesting essay, write an essay you think is fascinating. And when you're finished, go back and edit it until it's "good" according to your teacher's standards.
Yes, you need to follow the guidelines in your assignment. If your teacher tells you to write a five-paragraph essay, then write a five-paragraph essay! If your teacher asks for a specific type of essay, like an analysis, argument, or research essay, then make sure you write that type of essay!
However, within those guidelines, find room to express something that is uniquely you .
I can't guarantee you'll get a higher grade (although, you almost certainly will), but I can absolutely promise you'll have a lot more fun writing.
The Step-by-Step Process to Writing a Great Essay: Your 10 Essay Writing Tips
Ready to get writing? You can read my ten best tips for having fun while writing an essay that earns you the top grade, or check out this presentation designed by our friends at Canva Presentations .
1. Remember your essay is just a story.
Every story is about conflict and change, and the truth is that essays are about conflict and change, too! The difference is that in an essay, the conflict is between different ideas , and the change is in the way we should perceive those ideas.
That means that the best essays are about surprise: "You probably think it's one way, but in reality, you should think of it this other way." See tip #3 for more on this.
How do you know what story you're telling? The prompt should tell you.
Any list of essay prompts includes various topics and tasks associated with them. Within those topics are characters (historical, fictional, or topical) faced with difficult choices. Your job is to work with those choices, usually by analyzing them, arguing about them, researching them, or describing them in detail.
2. Before you start writing, ask yourself, "How can I have the most fun writing this?"
It's normal to feel unmotivated when writing an academic essay. I'm a writer, and honestly, I feel unmotivated to write all the time. But I have a super-ninja, judo-mind trick I like to use to help motivate myself.
Here's the secret trick: One of the interesting things about your subconscious is that it will answer any question you ask yourself. So whenever you feel unmotivated to write your essay, ask yourself the following question:
"How much fun can I have writing this?"
Your subconscious will immediately start thinking of strategies to make the writing process more fun.
The best time to have your fun is the first draft. Since you're just brainstorming within the topic, and exploring the possible ways of approaching it, the first draft is the perfect place to get creative and even a little scandalous. Here are some wild suggestions to make your next essay a load of fun:
Research the most surprising or outrageous fact about the topic and use it as your hook.
Use a thesaurus to research the topic's key words. Get crazy with your vocabulary as you write, working in each key word synonym as much as possible.
Play devil's advocate and take the opposing or immoral side of the issue. See where the discussion takes you as you write.
3. As you research, ask yourself, "What surprises me about this subject?"
The temptation, when you're writing an essay, is to write what you think your teacher or professor wants to read.
Don't do this .
Instead, ask yourself, "What do I find interesting about this subject? What surprises me?"
If you can't think of anything that surprises you, anything you find interesting, then you're not searching well enough, because history, science, and literature are all brimming over with surprises. When you look at how great ideas actually happen, the story is always, "We used to think the world was this way. We found out we were completely wrong, and that the world is actually quite different from what we thought."
These pieces of surprising information often make for the best topic sentences as well. Use them to outline your essay and build your body paragraphs off of each unique fact or idea. These will function as excellent hooks for your reader as you transition from one topic to the next.
(By the way, what sources should you use for research? Check out tip #10 below.)
4. Overwhelmed? Write five original sentences.
The standard three-point essay is really made up of just five original sentences surrounded by supporting paragraphs that back up those five sentences. If you're feeling overwhelmed, just write five sentences covering your most basic main points.
Here's what they might look like for this article:
Introductory Paragraph: While most students consider writing an essay a boring task, with the right mindset, it can actually be an enjoyable experience.
Body #1: Most students think writing an essay is tedious because they focus on external rewards.
Body #2: Students should instead focus on internal fulfillment when writing an essay.
Body #3: Not only will focusing on internal fulfillment allow students to have more fun, it will also result in better essays.
Conclusion: Writing an essay doesn't have to be simply a way to earn a good grade. Instead, it can be a means of finding fulfillment.
After you write your five sentences, it's easy to fill in the paragraphs for each one.
Now, you give it a shot!
5. Be "source heavy."
In college, I discovered a trick that helped me go from a B-average student to an A-student, but before I explain how it works, let me warn you. This technique is powerful , but it might not work for all teachers or professors. Use with caution.
As I was writing a paper for a literature class, I realized that the articles and books I was reading said what I was trying to say much better than I ever could. So what did I do? I quoted them liberally throughout my paper. When I wasn't quoting, I re-phrased what they said in my own words, giving proper credit, of course. I found that not only did this formula create a well-written essay, it took about half the time to write.
It's good to keep in mind that using anyone else's words, even when morphed into your own phrasing, requires citation. While the definition of plagiarism is shifting with the rise of online collaboration and cooperative learning environments, always err on the side of excessive citation to be safe.
When I used this technique, my professors sometimes mentioned that my papers were very "source" heavy. However, at the same time, they always gave me A's.
To keep yourself safe, I recommend using a 60/40 approach with your body paragraphs: Make sure 60% of the words are your own analysis and argumentation, while 40% can be quoted (or text you paraphrase) from your sources.
Like the five sentence trick, this technique makes the writing process simpler. Instead of putting the main focus on writing well, it instead forces you to research well, which some students find easier.
6. Write the body first, the introduction second, and the conclusion last.
Introductions are often the hardest part to write because you're trying to summarize your entire essay before you've even written it yet. Instead, try writing your introduction last, giving yourself the body of the paper to figure out the main point of your essay.
This is especially important with an essay topic you are not personally interested in. I definitely recommend this in classes you either don't excel in or care much for. Take plenty of time to draft and revise your body paragraphs before attempting to craft a meaningful introductory paragraph.
Otherwise your opening may sound awkward, wooden, and bland.
7. Most essays answer the question, "What?" Good essays answer the "Why?" The best essays answer the "How?"
If you get stuck trying to make your argument, or you're struggling to reach the required word count, try focusing on the question, "How?"
For example:
How did J.D. Salinger convey the theme of inauthenticity in The Catcher In the Rye ?
How did Napoleon restore stability in France after the French Revolution?
How does the research prove girls really do rule and boys really do drool?
If you focus on how, you'll always have enough to write about.
8. Don't be afraid to jump around.
Essay writing can be a dance. You don't have to stay in one place and write from beginning to end.
For the same reasons listed in point #6, give yourself the freedom to write as if you're circling around your topic rather than making a single, straightforward argument. Then, when you edit and proofread, you can make sure everything lines up correctly.
In fact, now is the perfect time to mention that proofreading your essay isn't just about spelling and commas.
It's about making sure your analysis or argument flows smoothly from one idea to another. (Okay, technically this comprises editing, but most students writing a high school or college essay don't take the time to complete every step of the writing process. Let's be honest.)
So as you clean up your mechanics and sentence structure, make sure your ideas flow smoothly, logically, and naturally from one to the next as you finish proofreading.
9. Here are some words and phrases you don't want to use.
You (You'll notice I use a lot of you's, which is great for a blog post. However, in an academic essay, it's better to omit the second-person.)
To Be verbs (is, are, was, were, am)
Don't have time to edit? Here's a lightning-quick editing technique .
A note about "I": Some teachers say you shouldn't use "I" statements in your writing, but the truth is that professional, academic papers often use phrases like "I believe" and "in my opinion," especially in their introductions.
10. It's okay to use Wikipedia, if…
Wikipedia is one of the top five websites in the world for a reason: it can be a great tool for research. However, most teachers and professors don't consider Wikipedia a valid source for use in essays.
Don't totally discount it, though! Here are two ways you can use Wikipedia in your essay writing:
Background research. If you don't know enough about your topic, Wikipedia can be a great resource to quickly learn everything you need to know to get started.
Find sources . Check the reference section of Wikipedia's articles on your topic. While you may not be able to cite Wikipedia itself, you can often find those original sources and cite them . You can locate the links to primary and secondary sources at the bottom of any Wikipedia page under the headings "Further Reading" and "References."
You Can Enjoy Essay Writing
The thing I regret most about high school and college is that I treated it like something I had to do rather than something I wanted to do.
The truth is, education is an opportunity many people in the world don't have access to.
It's a gift, not just something that makes your life more difficult. I don't want you to make the mistake of just "getting by" through school, waiting desperately for summer breaks and, eventually, graduation.
How would your life be better if you actively enjoyed writing an essay? What would school look like if you wanted to suck it dry of all the gifts it has to give you?
All I'm saying is, don't miss out!
Looking for More Essay Writing Tips?
Looking for more essay tips to strengthen your essay writing? Try some of these resources:
7 Tips on Writing an Effective Essay
Tips for Writing Your Thesis Statement
How about you? Do you have any tips for writing an essay? Let us know in the comments .
Need more grammar help? My favorite tool that helps find grammar problems and even generates reports to help improve my writing is ProWritingAid . Works with Word, Scrivener, Google Docs, and web browsers. Also, be sure to use my coupon code to get 20 percent off: WritePractice20
Coupon Code:WritePractice20 »
Ready to try out these ten essay tips to make your essay assignment fun? Spend fifteen minutes using tip #4 and write five original sentences that could be turned into an essay.
When you're finished, share your five sentences in the comments section. And don't forget to give feedback to your fellow writers!
[wp_ad_camp_2]
Joe Bunting
Joe Bunting is an author and the leader of The Write Practice community. He is also the author of the new book Crowdsourcing Paris , a real life adventure story set in France. It was a #1 New Release on Amazon. Follow him on Instagram (@jhbunting).
Want best-seller coaching? Book Joe here.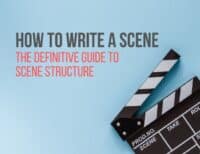 Join over 450,000 readers who are saying YES to practice. You'll also get a free copy of our eBook 14 Prompts :
Popular Resources
Book Writing Tips & Guides Creativity & Inspiration Tips Writing Prompts Grammar & Vocab Resources Best Book Writing Software ProWritingAid Review Writing Teacher Resources Publisher Rocket Review Scrivener Review Gifts for Writers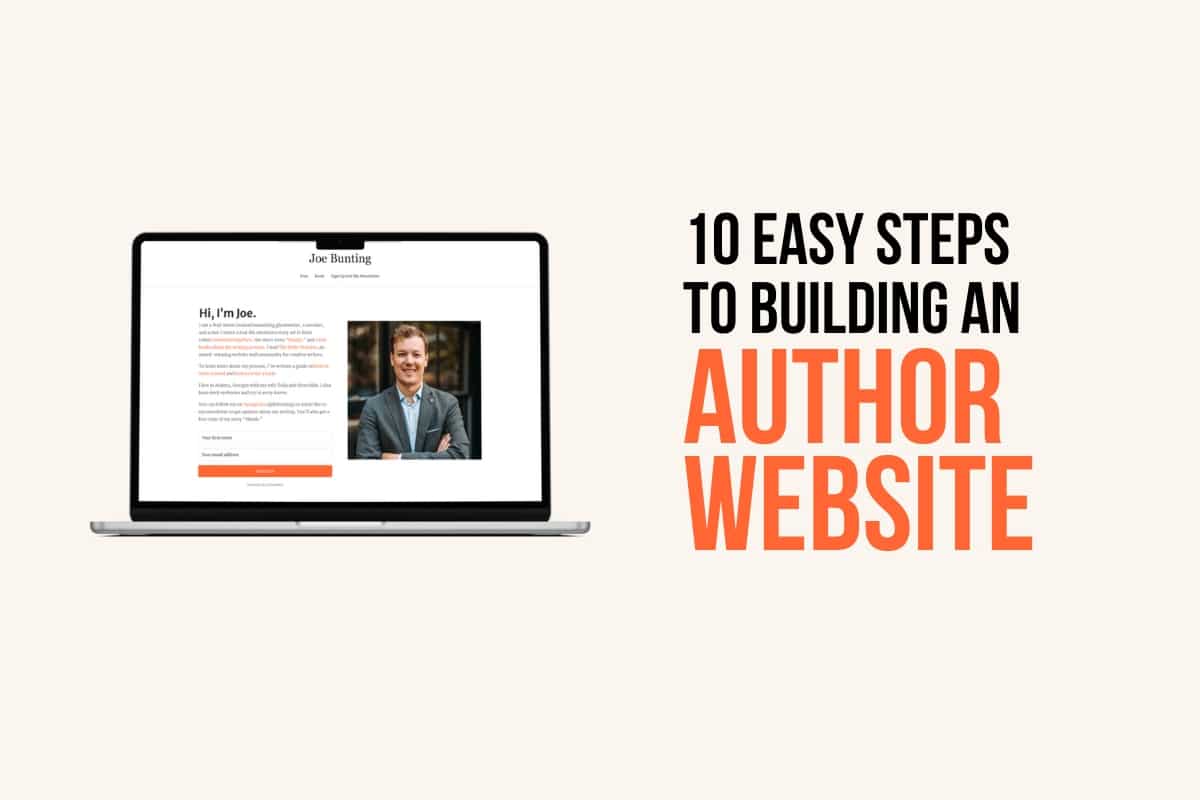 You've got it! Just us where to send your guide.
Enter your email to get our free 10-step guide to becoming a writer.
You've got it! Just us where to send your book.
Enter your first name and email to get our free book, 14 Prompts.
Want to Get Published?
Enter your email to get our free interactive checklist to writing and publishing a book.
Dissertation
PowerPoint Presentation
Book Report/Review
Research Proposal
Math Problems
Proofreading
Movie Review
Cover Letter Writing
Personal Statement
Nursing Paper
Argumentative Essay
Research Paper
7 Essay Writing Challenges And How To Handle Them
Table of Contents
If there is an opened empty Word file on the background and you are unthinkingly browsing through the Internet searching for at least a glimpse of inspiration, trust us, you are not alone.
According to the study of DSU students, 60% of them procrastinate more on writing tasks than on any other workload. All professional writers face a writer's block at some point. Procrastination is waiting for them at social media news feed or somewhere near a cozy chair with an exciting book.
Students sometimes have a right to stare at the blank sheet of paper with no clue or desire to write. Writers, on the contrary, earn a living by writing, so they have no chance but to struggle with all the challenges of writing.
Also, they understand your issue with writing like nobody else, and they already came up with some efficient solutions to these challenges. Here you will find out how to overcome all obstacles and succeed in academic writing.
What are the common challenges in writing an essay?
Challenge #1: Start.
Challenge #2: Search for compelling arguments.
Challenge #3: Clichés.
Challenge #4: Tone of voice and the audience.
Challenge #5: Fear of Failure.
Challenge #6: Quotations.
Challenge #7: Time management.
Other problems with writing you may face.
When it comes to the accomplishing of the writing assignment, a student goes through several stages of despair and has to clear some obstacles on the way to an excellent paper. These are the most frequent problems that any writer can face on all steps of the writing process:
No clue on how to start the text.
Searching for compelling arguments.
Getting rid of clichéd words.
How to find the right tone for the audience?
What if I fail?
Proper formatting of the quotes.
Time management.
Challenge #1: Start
The very first sentence of the essay is the most complicated and takes the most time.
Solution : this is one of the typical problems in academic writing for a student who neglects the pre-writing stage. Before writing, sit for some time, define the purpose of the essay (e.g., to educate, to persuade, etc.) and contemplate the ideas on how to fulfill it.
For example, you can draw a mind map or use a technique of a word salad when you are writing down all the ideas that come to mind without censoring them. Thus, you get a direction of where to search for materials and facts.
Challenge #2: Search for compelling arguments
Solution : make a thorough research of the issue and check your list of ideas. Remember: any argument may seem solid if it is supported with proofs taken from reliable resources.
People tend to believe reputable sources, so take advantage of it. Press a librarian into service! Do not rely on the Internet only as not all great magazines or books have an online version.
Actually, limiting yourself with online sources is one of the main problems with writing.
…Think out of the box!
Challenge #3: Clichés
Solution : get rid of them. Read the text carefully, and if you see one, rephrase it with simpler words.
If you cannot see them at once, let your friend read the text, as it is easier to spot such things from the sideline.
Remember – avoid clichés like the plague!
Challenge #4: Tone of voice and the audience
Solution : it is one of the most common problems students have with writing. It is necessary to meet the requirements of academic writing and select the right tone and language to create a top-notch paper.
As a rule, academic papers call for unbiased third-person voice, so check the paper and correct all your "I think" and "To my mind."
All the terminology that you use in the text should be explained, and it is necessary to avoid colloquialisms and slang. But, if you think that adding a lot of compound words of too sector-specific terminology is a good idea, you are wrong.
It is hard to beat plain, clear, and logical language. As when a writer hides behind the heavy-weight word constructs, it is a sign that his knowledge of the subject is superficial.
The audience is another crucial aspect of your paper success. You do not write for corporate purposes. Thus, you have to take the audience into account: make sure that the paper will be interesting for readers.
It should not offer the information that is obvious to your audience, nor should it be too simple or too complicated for understanding.
Challenge #5: Fear of Failure
Solution : practice. And practice. And practice again.
… Nobody's perfect.
It is fine to have doubts, each and every writer is skeptic about the success of the paper sometimes. If you want to make sure that your paper complies with the wishes of your teacher, show him the rough draft.
If there are some discrepancies, the teacher will show you and explain how to fix it.
Challenge #6: Quotations
Solution : many students struggling with writing essays forget about proper formatting of the citations and then get into trouble.
Each and every quote placed into the text without affiliation is considered to be plagiarism.
… Do you want to be punished for plagiarism?
If no, stick to the chosen citation style. There are plenty of guidelines online where you can check the correctness of the formatting.
Challenge #7: Time management
Solution : leave no out to procrastination. It is a great temptation to wait for a deadline date and try to complete the task within several hours in a hurry.
Proper planning will save you from such problems in writing.
It goes without saying that no student would like to spend several days editing a paper . However, several additional hours dedicated to the research will significantly improve your analysis of the issue.
Also, you will be able to set the paper aside and return to it after a couple of days. Thus, you can revise it from a fresh perspective.
Other problems with writing you may face
This issue deserves a whole "The challenges college students face" essay. There are plenty of reasons for the appearance of low-quality papers. These can be lack of time, attention, inspiration, and knowledge of where to start.
Lack of time can be fixed only with proper planning, as it is beyond remedy. Here is a tip: always write down all the referencing information when you use a source. Thus, you will be able to save a lot of time.
If you can't focus on the task , here is a life hack: switch off your smartphone and forget about your social media account for at least a couple of hours. It works, guaranteed.
If you've got lack of inspiration , try to read essays dedicated to the same subject. It may help you shape your thoughts in the right direction.
If your knowledge of the subject is superficial , the only solution is to study more. Unfortunately, there is no magic trick that will make you know more.
If your writing skills leave room for improvement, develop a daily habit of writing practice. Buy a fancy notebook and write down your stream of consciousness.
Some people find it challenging to edit and proofread their own texts . Here is a tip: try to read the text backward, from the last word to the first. Another great technique is to read the paper aloud. In such a way, you can find the parts where the transitions are not smooth.
If you are having a hard time writing an essay, it is all right to ask for professional assistance. After all, no one obliges you to order a custom paper. You can look through sample papers or ask skilled editors to check your paper.
If lack of inspiration or time is the case… You're lucky enough to come across the best writing service! Timely delivery, complete confidentiality, and no plagiarism. Proven by thousands of successfully completed works!
The Scarlet Letter Essay Topics
Guide on Writing a Death Penalty Research Paper
What is a work-life balance of a student.
7 Stress Management Techniques for Exam Season
Is Moss Agate Ring The Perfect Engagement Ring?
Buying Gifts for Little Ones? Check Out These Festive Suggestions
Laughter as Medicine: How College Comedy Shows Are Promoting Wellness
Winter Calls For Glittery Nails, Here Is Why
Try The Modernized Chanel Bob For A Stylish Look
Try Bottleneck Bangs For Your New Glam Haircut
Can't Decide What To Wear For Thanksgiving? Here Is Your Thanksgiving Outfit Inspo!
Sweater Season Is Upon Us And We Have Never Been So Excited
Turtlenecks For Winter? We are Here For It
How To Settle In A Foreign Country: Top 6 Tips And Tricks
Revealing the Art of Nail Perfection: You're Ultimate Guide to Electric Nail Drills
Reasons Your Student Life Should Include Lots of Travel
Skin Detox with Nature: How Plant-Based Diets Can Transform Your Complexion
Unique Things to Do in Prague
Why do college students have such a hard time writing essays.
Before entering college, students should have achieved a high level of proficiency in the art of writing since they will have studied it for a total of twelve years in school. They should use their academic knowledge at the university level to hone their rhetorical talents while also investigating other fields of study. Reading and doing analysis are equally important aspects of this process, alongside writing and editing.
Instead, university students are finishing with holes in their education, a lack of experience in writing, and sporadic writing abilities. In point of fact, it seems that the vast majority of college graduates are unable to create an essay of adequate quality. Because this is the case, most college students opt to get online essay help to complete their assignments.
The majority of us are conversant with the fundamental structure, formatting, and prerequisites of an essay that is written to order. Even though writing essays is a typical part of a student's academic career, a significant number of pupils are not psychologically prepared for this task. Perhaps, one could say this is down to writing anxieties experienced by college students, but then again, there are other issues that are responsible for this.
Instructional Holes and Omissions
Students in elementary and high school are not held responsible for producing work of sufficient quality, which may be one reason why college students are not proficient in the art of writing. Instead, the emphasis of the training has been on reader-writer workshops, which prevent pupils from gaining a knowledge of the fundamental linguistic building blocks. Students' writing has suffered greatly as a result of an emphasis on full language.
In the last 10 years, there has been a noticeable decline in people's attention to syntax as well as spelling, but this is not the only difficulty. The vast majority of students are incapable of constructing an argument that is cogent and reasonable. Their command of syntax is poor, and their persuasive talents are woefully lacking. Who is accepting responsibility for the gap in writing ability that has been identified?
Insufficient Prior Experience as a Writer
College students often have less experience in writing essays than high school students. Essays are rarely often assigned as homework by instructors, mostly due to the fact that educators struggle to evaluate student work when it is presented in essay form. As a result of the significant amount of time and effort required to evaluate written work, educators often choose to provide just general ratings rather than in-depth critiques and comments on students' writing.
The Majority of Written Work Is of a Poor Quality
Students lack the necessary skills to write effectively, which leads to work that is below average. Nowadays, good writing abilities are only sometimes taught in schools. The reason why instructors in high schools don't teach rhetoric is that they haven't had the opportunity to study it themselves.
Because they have a curriculum to teach, university lecturers do not have the time to teach students logic as well as rhetoric. This is because they have a curriculum to teach. It is taken for granted that college students would already possess the abilities necessary for writing, and it ought to go without stating that undergraduates should be able to create a sentence that is right from a grammatical standpoint.
Instead, the majority of students in college have trouble organizing their ideas in written form. They are not able to articulate themselves intelligibly and plainly in writing, and they lack vocabulary knowledge; businesses that are hiring college graduates have noticed this shortfall.
Challenges Students Face
Concerns regarding the formulation of a thesis statement.
The formulation of an effective thesis statement is consistently ranked among the most difficult aspects of the essay-writing process. It is the most important portion of the paper, and it serves as a quick suggestion to clarify the writer's goals as well as what the reader may anticipate by the time they reach the finish of the paper.
When it comes to crafting a thesis statement that is not only intelligible and straightforward but also convincing, many students struggle. The only way to solve this problem is to get some experience and experiment with different ways of formulating a thesis statement. You can only do this by practicing. Having this information at hand will make it much simpler to construct a stronger thesis statement that is both truthful and clear.
A thesis statement will not only serve as an introduction to the remainder of the paper, but it will also guarantee that the rest of the document is correct and stays on topic.
Creating an Introduction Using Words That Are Difficult to Understand
When it comes to the process of drafting and refining an introduction, students often struggle with writing challenges. When developing an introduction, it is essential to give careful consideration to the breadth of the material that will be included and to limit the amount of information discussed to that which is strictly necessary for the reader to grasp the purpose of the work as a whole.
This involves avoiding terms that are difficult to grasp and terminology that is unclear, both of which may make it harder for the reader to comprehend the document or even continue reading until the finish. Because it determines the information that will be included in the remainder of the assignment, the flow of the introduction has to be accurate as well.
Inadequate Supporting Evidence
If you are having trouble writing an essay, it is a good idea to contemplate adding more illustrations or facts to back up your arguments. This can be done in a number of ways. When students attempt to solve a problem, they often do so without sufficient proof or evidence, making the problem more difficult to solve.
It will be challenging for the essay to endorse the issue if it does not include any data, any material from a fresh source, or even personal instances. For example, if the issue at hand is about the world wars, it would be beneficial to provide specific instances of the many parties engaged, the prices, and even the fights that took place. Because of this, the paper will be guaranteed to be thorough and include an adequate amount of information.
In certain instances, you may need to gather evidence from a variety of different databases and sources. This may be a very difficult task, particularly if this was the first time the person is doing it or if the task requires them to examine a great deal of information.
Insufficient Relevant References
If an essay does not include any references, the facts presented in the essay's relevancy and validity will be called into question. If the writer does not provide credit to the many sources that were utilized in the article, this might result in complications, including instances of plagiarism.
This is among the most widespread issues in scholarly work, and a significant number of students either do not properly cite their essays or do not provide enough references to back up their arguments. In addition, a lack of information about the appropriate citation styles and forms makes it more difficult to reference, which ultimately results in a student submitting work that is inaccurate.
Citations are absolutely necessary in order to guarantee that the work contains genuine points that can be traced back to their respective sources. When producing creative work, however, this rule does not apply, and you are required to utilize your own thoughts and language. In a scenario like this, the use of references is not required.
Unable to Draw a Conclusion
In the same way that the introduction is an important component of the paper, the conclusion is as well. It finishes the author's arguments and provides a summary of the whole piece.
One of the most important pieces of advice for composing an essay is to be sure to include the conclusion. Despite this, many students either forget to incorporate it in their essays or choose not to do so since the assignment only requires a few pages or lines. The professor may get a false image of the student because of the absence of a conclusion, which may also lead to worse grades.
Writing is thought put into words. We will continue to provide credentials to university graduates who are unable to produce a respectable essay as long as we do not teach writing in a methodical approach that incorporates not just grammar, use, and semantics, but also logic as well as rhetoric in the curriculum.
How To Deal With Hair Loss
Dirty Hair Is Taking The World By Storm
Supermodels.
Peace in the World Starts with Peace in Our Hearts
When beauty is even more powerful than we realize 
Finding Freedom After the Pandemic, a Tale Through the Eyes of Katarina Benzova
What is Supermodel Adriana Lima Doing Today?
Tips for Stylish and Age-Appropriate Attire
Braces as a Statement Piece of Fashion
How to Coordinate Designer Outfits with Eye-Catching Jewelries for Adults
Why a VPN is a Great Gift for Beauty Bloggers and Fashion Enthusiasts
Signup for our newsletter, more in entertainment.
Fashion and beauty trends are constantly evolving, which requires fashion and beauty bloggers to always stay on trend. Having a strong...
The season of last-minute gift shopping is here! And even though shopping is meant to be fun and relaxing, this kind...
Ever dream of sauntering into an exclusive Sotheby's auction and casually bidding hundreds of thousands on a Warhol? Or how about...
Online casino games are essentially single-player games where there are always two parties, no more, no less: the player and the...
In the realm of online betting, the allure of hitting the jackpot is irresistible. Yet, amidst the excitement, strategic finesse is...
Many golfers go out to the green looking more for comfort than style, which is understandable; the focus should be on...
click to login
--> --> --> --> --> -->

Recent Post

How to Write an Analytical Essay? (With Samples)
How to Write a Character Analysis Essay—Guide for Students
How to Write an Exemplification Essay?
How to Write a Discursive Essay – A Comprehensive Guide
How to Write a Cause and Effect Essay?: A Complete Guide
How to Write an Expository Essay: Proven Tips
How to Write a Critical Analysis Essay? Tips to Write and a Complete Guide
How to Title an Essay: Tips, Guide & Examples
WHY CHOOSING GOOD ESSAY TOPICS IMPORTANT?
WHO INVENTED HOMEWORK – A BRIEF
HOW TO WRITE A NEWSPAPER ARTICLE EFFECTIVELY
TOP 50 RESEARCH PAPER TOPICS
Steps To Follow While Writing an Essay on Climate Change
Scope and Delimitations in Research – Explanation & Example
How to Write a Strong Essay on Depression
How to Write Autobiography Essay?
Dissertation vs. Thesis. What is the difference?
How to Write a Great Narrative Essay Outline?
7 Reasons to Migrate To the United Kingdom
50 Fun Activities to do with your college friends