Username or email *
Password *
Forgotten password?
[email protected]
+44 (0)20 8834 4579
How to Structure & Write A First-Class Law Essay: Key Tips
Writing a law essay can be a challenging task. As a law student, you'll be expected to analyse complex legal issues and apply legal principles to real-world scenarios. At the same time, you'll need to be able to communicate your ideas clearly and persuasively. In this article, we'll cover some top tips to guide you through the process of planning, researching, structuring and writing a first-class law essay. By the end of this article, you'll be better equipped to tackle your next writing assignment with confidence!
1. Start In Advance
Give yourself plenty of time to plan, research and write your law essay. Always aim to start your law essay as soon as you have the question. Leaving it until the last minute does not only create unnecessary stress, but it also leaves you insufficient time to write, reference and perfect your work.
2. Understand The Question
Do not begin until you fully comprehend the question. Take the time to read the question carefully and make sure that you understand what it's asking you to do. Highlight key terms and annotate the question with definitions of key concepts and any questions that you have have. Think about how the question links back to what you've learned during your lectures or through your readings.
3. Conduct Thorough Research
Conducting thorough research around your topic is one of the most fundamental parts of the essay writing process. You should aim to use a range of relevant sources, such as cases, academic articles, books and any other legal materials. Ensure that the information you collect is taken from relevant, reliable and up to date sources. Use primary over secondary material as much as possible.
Avoid using outdated laws and obscure blog posts as sources of information. Always aim to choose authoritative sources from experts within the field, such as academics, politicians, lawyers and judges. Using high-quality and authoritative sources and demonstrating profound and critical insight into your topic are what will earn you top marks.
Start writing like a lawyer! Read our tips:
4. write a detailed plan.
Once you've done your research, it's time to plan your essay. When writing your plan, you'll need to create an outline that clearly identifies the main points that you wish to make throughout your article. Try to write down what you wish to achieve in each paragraph, what concepts you want to discuss and arguments you want to make.
Your outline should be organised in a clear, coherent and logical manner to ensure that the person grading your essay can follow your line of thought and arguments easily.  You may also wish to include headings and subheadings to structure your essay effectively This makes it easier when it comes to writing the essay as starting without a plan can get messy. The essay must answer the question and nothing but the question so ensure all of your points relate to it.
5. Write A Compelling Introduction
A great introduction should, firstly, outline the research topic.  The introduction is one of the most crucial parts of the law essay as it sets the tone for the rest of the paper. It should capture the readers attention and provide the background context on the topic. Most importantly, it should state the thesis of your essay.
When writing your introduction, avoid simply repeating the given question. Secondly, create a road map for the reader, letting them know how the essay will approach the question. Your introduction must be concise. The main body of the essay is where you will go into detail.
6. Include A Strong Thesis Statement
Your thesis should clearly set out the argument you are going to be making throughout your essay and should normally go in the introduction. Your thesis should adopt a clear stance rather than being overly general or wishy-washy. To obtain the best grades, you'll need to show a unique perspective based upon a critical analysis of the topic rather than adopting the most obvious point of view.
Once you've conducted your research and had a chance to reflect on your topic, ask yourself whether you can prove your argument within the given word count or whether you would need to adopt a more modest position for your paper. Always have a clear idea of what your thesis statement is before you begin writing the content of your essay. 
7. Present the Counter-argument
To demonstrate your deeper understanding of the topic, it's important to show your ability to consider the counter-arguments and address them in a careful and reasoned manner. When presenting your counterarguments, aim to depict them in the best possible light, aiming to be fair and reasonable before moving on to your rebuttal. To ensure that your essay is convincing, you will need to have a strong rebuttal that explains why your argument is stronger and more persuasive. This will demonstrate your capacity for critical analysis, showing the reader that you have carefully considered differing perspectives before coming to a well-supported conclusion.
8. End With A Strong Conclusion
Your conclusion is your opportunity to summarise the key points made throughout your essay and to restate the thesis statement in a clear and concise manner.  Avoid simply repeating what has already been mentioned in the body of the essay. For top grades, you should use the conclusion as an opportunity to provide critical reflection and analysis on the topic. You may also wish to share any further insights or recommendations into alternative avenues to consider or implications for further research that could add value to the topic. 
9. Review The Content Of Your Essay
Make sure you factor in time to edit the content of your essay.  Once you've finished your first draft, come back to it the next day. Re-read your essay with a critical perspective. Do your arguments make sense? Do your paragraphs flow in a logical manner? You may also consider asking someone to read your paper and give you critical feedback. They may be able to add another perspective you haven't considered or suggest another research paper that could add value to your essay. 
10. Proofread For Grammatical Mistakes
Once you're happy with the content of your essay, the last step is to thoroughly proofread your essay for any grammatical errors. Ensure that you take time to ensure that there are no grammar, spelling or punctuation errors as these can be one of the easiest ways to lose marks. You can ask anyone to proofread your paper, as they would not necessarily need to have a legal background – just strong grammar and spelling skills! 
11. Check Submission Guidelines
Before submitting, ensure that your paper conforms with the style, referencing and presentation guidelines set out by your university. This includes the correct font, font size and line spacing as well as elements such as page numbers, table of content etc. Referencing is also incredibly important as you'll need to make sure that you are following the correct referencing system chosen by your university. Check your university's guidelines about what the word count is and whether you need to include your student identification number in your essay as well. Be thorough and don't lose marks for minor reasons!
12. Use Legal Terms Accurately
Always make sure that you are using legal terms accurately throughout your essay. Check an authoritative resource if you are unsure of any definitions. While being sophisticated is great, legal jargon if not used correctly or appropriately can weaken your essay. Aim to be concise and to stick to the point. Don't use ten words when only two will do.
12. Create a Vocabulary Bank
One recurring piece of advice from seasoned law students is to take note of phrases from books and articles, key definitions or concepts and even quotes from your professors. When it comes to writing your law essay, you will have a whole range of ideas and vocabulary that will help you to develop your understanding and thoughts on a given topic. This will make writing your law essay even easier!
13. Finally, Take Care of Yourself
Last but certainly not least, looking after your health can improve your attitude towards writing your law essay your coursework in general. Sleep, eat, drink and exercise appropriately. Take regular breaks and try not to stress. Do not forget to enjoy writing the essay!
Write like a lawyer! Read our tips:
Legal writing: start writing like a lawyer.
Earn Money with Law Essays
Free Guides
Our free guides cover everything from deciding on law to studying and practising law abroad. Search through our vast directory.
Upcoming Events
Explore our events for aspiring lawyers. Sponsored by top institutions, they offer fantastic insights into the legal profession.
Join Our Newsletter
Join our mailing list for weekly updates and advice on how to get into law.
Law Quizzes
Try our selection of quizzes for aspiring lawyers for a fun way to gain insight into the legal profession!
PREVIOUS ARTICLE
NEXT ARTICLE
LLM Jobs for Graduates
You may also like.
How To Balance Your Degree & Law Applications
Top Law Apprenticeship Career Paths In The UK
The Implications of HSBC's Stock Price Surge
How To Succeed In The New Academic Year
Loading More Content
EXPLORE Coupons Tech Help Pro Random Article About Us Quizzes Request a New Article Community Dashboard This Or That Game Popular Categories Arts and Entertainment Artwork Books Movies Computers and Electronics Computers Phone Skills Technology Hacks Health Men's Health Mental Health Women's Health Relationships Dating Love Relationship Issues Hobbies and Crafts Crafts Drawing Games Education & Communication Communication Skills Personal Development Studying Personal Care and Style Fashion Hair Care Personal Hygiene Youth Personal Care School Stuff Dating All Categories Arts and Entertainment Finance and Business Home and Garden Relationship Quizzes Cars & Other Vehicles Food and Entertaining Personal Care and Style Sports and Fitness Computers and Electronics Health Pets and Animals Travel Education & Communication Hobbies and Crafts Philosophy and Religion Work World Family Life Holidays and Traditions Relationships Youth
EDIT Edit this Article
PRO Courses Guides New Tech Help Pro Expert Videos About wikiHow Pro Upgrade Sign In
Browse Articles
Learn Something New
This Or That Game New
Train Your Brain
Explore More
Support wikiHow
About wikiHow
H&M Coupons
Hotwire Promo Codes
StubHub Discount Codes
Ashley Furniture Coupons
Blue Nile Promo Codes
NordVPN Coupons
Samsung Promo Codes
Chewy Promo Codes
Ulta Coupons
Vistaprint Promo Codes
Shutterfly Promo Codes
DoorDash Promo Codes
Office Depot Coupons
adidas Promo Codes
Home Depot Coupons
DSW Coupons
Bed Bath and Beyond Coupons
Lowe's Coupons
Surfshark Coupons
Nordstrom Coupons
Walmart Promo Codes
Dick's Sporting Goods Coupons
Fanatics Coupons
Edible Arrangements Coupons
eBay Coupons
Log in / Sign up
Education and Communications
College University and Postgraduate
Academic Writing
How to Write a Law Essay
Last Updated: August 11, 2023
This article was co-authored by Clinton M. Sandvick, JD, PhD . Clinton M. Sandvick worked as a civil litigator in California for over 7 years. He received his JD from the University of Wisconsin-Madison in 1998 and his PhD in American History from the University of Oregon in 2013. This article has been viewed 236,980 times.
In a college legal studies course, and in some law school courses, you may be required to write a research paper addressing a legal topic. These essays can be tricky, because the law is constantly evolving. To secure a top grade, your essay must be well-researched and coherently argued. With proper planning and research, you can write a stellar legal essay. [Note: this article does not address how to write law school essay exams or bar exam questions, which require different techniques and strategies.]
Choosing an Essay Topic
A narrow essay prompt might read, "Discuss the evolution and impact of the exclusionary rule of evidence in the United States." A broad prompt might read, "Discuss how a civil rights movement led to changes in federal and/or state law."
If you are invited to choose your own topic, your professor may require you to submit a written proposal or outline to ensure that your chosen topic complies with the prompt. If you are not sure if your topic is within the parameters of the prompt, propose your topic to your professor after class or during his or her office hours.
Hopefully, your course readings, lectures, and class discussions will have given you enough background knowledge to select a topic. If not, review your class notes and browse online for additional background information.
It is not uncommon to change your topic after doing some research. You may end up narrowing the questions your essay will answer, or changing your topic completely.
If you can, try to focus on an are of the law that affects you. For example, if your family is involved in agriculture, you may be interested in writing about water use regulations .
Researching Your Topic
If you are prohibited from citing internet resources, you can still use online research to guide you to physical primary and secondary sources in your local library or bookstore.
Look at footnotes, citations, and indexes in tertiary sources. These are great for finding books, articles, and legal cases that are relevant to your topic. Also take note of the names of authors, who may have written multiple works on your topic.
Also find search engines for related fields, such as history or political science. Ask your librarian to recommend specialized search engines tailored to other disciplines that may have contributed to your topic.
Never cut and paste from the web into your notes or essay. This often leads to inadvertent plagiarism because students forget what is a quotation and what is paraphrasing. When gathering sources, paraphrase or add quotation marks in your outline.
Plagiarism is a serious offense. If you ultimately hope to be a lawyer, an accusation of plagiarism could prevent you from passing the character and fitness review.
Drafting the Essay
An effective introduction takes the reader out of his world and into the world of your essay. [2] X Trustworthy Source University of North Carolina Writing Center UNC's on-campus and online instructional service that provides assistance to students, faculty, and others during the writing process Go to source Explain why the subject is important and briefly summarizes the rest of your argument. After reading your introduction, your reader should know what you are going to discuss and in what order you will be discussing it.
Be prepared to revise your introduction later. Summarizing your essay will be easier after you have written it, especially if you deviate from your outline.
State each argument of your essay as a statement that, if true, would support your thesis statement.
Provide supporting information drawn from primary and secondary sources that support your argument. Remember to cite your sources.
Provide your own original analysis, explaining to the reader that based on the primary and secondary sources you have presented, the reader should be persuaded by your argument.
Formatting Your Essay
Proofreading the Essay
Open up a Word document. On the Quick Access Toolbar at the top, click on the down arrow. The words "Customize Quick Access Toolbar" will appear when you hover over the arrow for two seconds.
Click on the arrow. Then click on "More Commands."
In the "Choose commands from" drop-down box, choose "All commands."
Scroll down to find "Speak." Highlight this and then click "add." Then click "okay." Now the Speak function should appear on your Quick Access Toolbar.
Highlight the text you want read back to you, and then click on the Speak icon. The text will be read back to you.
Do not rely on a spell checker exclusively, as it will not catch typos like "statute" versus "statue."
Revising the Essay
You can share the essay with someone outside of class, but a classmate more likely has the requisite knowledge to understand the subject matter of the essay.
Expert Q&A
You might also like.
↑ https://owl.english.purdue.edu/engagement/2/2/53/
↑ http://writingcenter.unc.edu/handouts/introductions/
↑ https://www.legalbluebook.com/
↑ https://support.office.com/en-ca/article/Using-the-Speak-text-to-speech-feature-459e7704-a76d-4fe2-ab48-189d6b83333c
About This Article
To write a law essay, start by writing a thesis statement on your chosen topic. Phrase your thesis statement as an argument, using words like "because" or "therefore" to state your point. Write an outline of the arguments you will use to support your thesis statement, then use that outline to build the body of your paper. Include any counter-arguments, but use your evidence to convince the reader why your point of view is valid, and the counter-arguments are not. Be sure to cite all of your sources in the format preferred by your professor. For tips from our reviewer on finding the best sources for your topic, keep reading! Did this summary help you? Yes No
Did this article help you?
Featured Articles
Trending Articles
Watch Articles
Terms of Use
Privacy Policy
Do Not Sell or Share My Info
Not Selling Info
Get all the best how-tos!
Sign up for wikiHow's weekly email newsletter
Student Academic Success
1:1 Consultation 1:1 Consultation
Study better Study better
Build digital capabilities Build digital capabilities
Understand assessments Understand assessments
Excel at writing Excel at writing
Enhance your thinking Enhance your thinking
Present confidently Present confidently
Collaborate with others Collaborate with others
Improve your academic English Improve your academic English
Maintain academic integrity Maintain academic integrity
Advance your graduate studies Advance your graduate studies
Workshops Workshops
Feedback studio Feedback studio
It is the University's expectation that only those who are well and not presenting with COVID-19 symptoms attend a Monash campus or location. View our latest updates .
Skip to content
Skip to navigation
Law: Legal essay
Four tips on how to write a good law essay.
An essay is a common type of assessment in a law degree. This resource offers tips and resources to help you plan and write law essays. There are usually two types of law essays: the theoretical based essay and the problem-style essay.
The theoretical based essay may ask you to critically discuss a new piece of legislation or a recent case in relation to existing laws or legal principles. You may also be asked to take a side in an argument or discuss the wider societal implications of a legal outcome.
Problem-style essays require you to advise a party based on the analysis of a scenario or given problem. You will be required to identify the legal issues and apply relevant law. See more on legal problem-solving in this resource . This resource will focus on theoretical based law essays. There are a number of strategies that may help you in starting, structuring and presenting a law essay.
1. Starting your answer
The first step to a successful law essay is understanding the question. One of the most effective ways of breaking down the question is to identify the direction, content, and scope or limiting words.
For example, look at the following essay question:
Direction Words : Critically analyse.
Content Words: tort of negligence; tort of battery; consenting to medical treatment; patient's right (autonomous decision).
Scope/Limiting Words: the extent to which, protect.
In this case, we need to critically analyse an area of law.
Here, we need to research the torts of negligence and battery and the issues of consent in medical treatments and patients' rights .
Here we should critically analyse how well (the extent to which) the aforementioned torts do or do not protect patients' rights in the context of medical consent .
You may also find it useful to look at the rubric to help you interpret your examiner's expectations.
2. Planning your argument
When reading a case, journal article, book chapter or online article, it can be hard to know exactly how to use the source in an essay. This is where taking good notes while reading critically is helpful. Take a look at our other resources to help you Read critically and Read difficult material .
The next step is to take notes that help you understand different arguments and issues, or information and context, and refer back to your assignment question to keep you on track.
Writing a very short summary of each source is a great way to start. For example, for each journal article you read, try to summarise the author's main points in a few lines. This will help you to articulate the meaning in your own words.
Then, expand on this summary with some key points. Be sure that when taking notes, you make a note of the source and the pinpoint reference or page number, so that you can correctly cite the source in your essay.
Planning strategies
Understanding arguments.
Think about how you will use your resources. You may use a primary or secondary resource to:
to support your argument with evidence
to demonstrate a range of issues and opinions (remember, it's OK if you don't agree with all your sources! Show where these contrasting arguments fit into your discussion)
It may be helpful to ask:
How does this source contribute to my argument?
Do I agree or disagree with the author's argument?
See our resource Master the art of note-making and Brainstorming and mind mapping for more tips.
Integrating resources into your essay
It is important to use your research well. One way to do this is to plan the main points of your essay, and how you will use your primary and secondary resources (such as journal articles, books, case law, legislation, websites) to support one or more of those points.
3. Structuring your answer
A key element of successful law essays is the structure. A good structure will enable you to communicate your ideas fluently and efficiently. This is an important and highly valued skill not only in law school, but in practice as well.
Usually, your essay requires an introduction, body paragraphs and a conclusion. Generally, you should have one idea per paragraph. This may mean shorter paragraphs than what you would ordinarily write in high school or other faculties. Concision is key in law. Therefore, we recommend a short paragraph which efficiently addresses an issue over a long and winding exploration of many different issues.
Remember to use subheadings to provide structure to your writing. It is a good idea to come up with your subheadings before you start writing so that you have a structure to follow. The subheadings should act as a series of subtopics which reflect the arguments needed to substantiate your thesis statement.
Below we have an overview of the working components of good law essays. Examiners expect you to use all of these in your writing. The samples come from Julie Cassidy, 'Hollow Avowals of Human Rights Protection: Time for an Australian Federal Bill of Rights?' (2008) 13 Deakin Law Review 131.
NB: This is an illustrative example only. It is not concise enough for an undergraduate research essay and you would be expected to remove phrases like "In the course of, it is suggested that, in regard to."
4. Presenting your ideas
In order to do well, you must also present your essay so that it reflects academic standards. This includes correct citation practices, subheadings, Plain English, and grammar and spelling.
Examiners highly value closely edited and proofed work. First-year students commonly rely too much on passive constructions and embellished language. Good lawyers write in clear and concise English that is easily understood.
Correct Citation
Subheadings
Plain English
Grammar and Spelling
Your essay must adhere to the AGLC4 rules , including appropriate pinpoint footnotes and bibliography.
A comprehensive guide to AGLC4 is provided by the Library.
Law essays use subheadings frequently, but judiciously. This may be different to what you are used to.
Subheadings also help provide a structure. See the previous section for more advice.
In accordance with AGLC 4, the first word of your heading must be capitalised.
Examiners do not want to see the full extent of your vocabulary. They prefer to see complex arguments rendered in simple language.
This, surprisingly, is not easy. We tend to think through writing. That is, our ideas come to us as we are writing. This leaves a lot of writing which is repetitive, vague, or contradictory as our ideas evolve.
Use the editing worksheet to learn which words you can easily swap out to improve readability and strategies to avoid long-winded constructions.
Do not leave your assignment to the last minute. Not only will this create undue stress, but you will not have adequate time to proofread your assignment.
When we work intensively on a piece of writing, we need a period of time away, or distance, in order to re-read our work objectively. Give yourself 2-3 days before the due date so you can print your text and edit it carefully to remove any typos or grammatical errors.
Services like Grammarly may help to pick up errors that are missed by Microsoft Word.
Further resources
Legal essay strategies, legal essay strategies accordion.
Writing a Law essay mind map Take a look at this useful mind map to see the steps involved and the questions you should ask yourself when writing a law essay.
Melbourne Law School: Research essay guide / Legal essay checklist
Professor Steven Vaughan (University College London): How to write better law essays ( Prezi slides )
Associate Professor Douglas Guilfoyle (University of New South Wales): Plain Legal English ( YouTube playlist )
Professor James Lee (King's College London): #FreeLawRevision Guides (see especially Essay Technique Parts 1, 2 and 3) ( YouTube playlist )
Strategies for Essay Writing - Harvard College Writing Center See particularly, the section on Counterargument.
Examples and language
University of Western Australia Law School: Examples of legal writing
Columbia Law School: Writing in plain English
Dr Patrick Goold (City, University of London): 'It's a subject where words matter': how to write the perfect law essay ( The Guardian )
'Don't just vomit on the page': how to write a legal essay Law lecturer Steven Vaughan (University College, London) explains why the best essays take discipline, editing, and teamwork.
Effective Legal Writing: A Practical Approach
Corbett-Jarvis and Grigg
How to write better law essays : tools and techniques for success in exams and assignments
Steve Foster
How to write law essays and exams
Stacie Strong
Legal Writing
Lisa Webley
Level Up Your Essays: How to get better grades at university
Inger Mewburn, Shaun Lehmann, and Katherine Firth
Your feedback matters
We want to hear from you! Let us know what you found most useful or share your suggestions for improving this resource.
International edition
Australia edition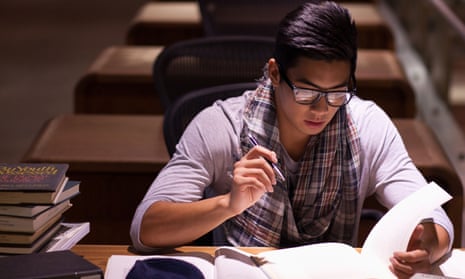 'Don't just vomit on the page': how to write a legal essay
Law lecturer Steven Vaughan explains why the best essays take discipline, editing, and teamwork
W hen Steven Vaughan, a senior law lecturer at University College London, asked students to mark a previous fresher's work , their feedback was brutal. It just about scraped a 2:2. The students were therefore shocked to discover this "really bad essay" was written by Vaughan himself during his time as an Oxford undergrad. The reassuring point Vaughan was trying to make, of course, is that students shouldn't worry if they are not turning in perfect essays from day one. Like any skill, essay writing requires practice. Here, Vaughan offers his advice:
MJ: How do law essays differ from other subjects?
SV: All essays are about communicating a message to a particular sort of audience, so we are looking for structure, logic, and narrative. It's the law that makes the difference, though. New students often haven't studied law before and are not aware of its nuance. Writing a law essay is about digging deep to uncover uncertainty and complexity within the law, and to use this to argue a position.
Students always ask, 'What should our essays look like?' I tell them they should be writing like the academic articles we give them to read. Obviously that's a difficult ask on day one, but those should be a guide.
What are the most common mistakes students make when writing law essays?
There are three common mistakes. The first is students not answering the question we set. This happens for lots of different reasons – either because students are stressed and they misread it, or they don't understand it. But whatever you do, don't just vomit on the page. You need to think about what exactly we are asking.
Secondly, don't write your essay like a murder mystery. I often find I don't know where an essay is going or what the conclusion is going to be until I get to the very end. The most common thing I write in capital letters is, 'What's your argument? What are you saying?'
The third common mistake is an argument lacking authority. Students will often put forward propositions that are intelligent and well reasoned but don't connect back to the law. What's the bit of statute, case law or legal academic that you are using to evidence the claim that you are making?
What's the best way to start a law essay?
Often introductions are long and rambling. If you can set the right tone at the beginning, it makes all the difference. I tell my students to do three things in their introductions. First, give it a context: frame the issue for the reader and for the question. Then set out your argument. And then do some signposting: tell me what is going to happen over the next three paragraphs or the next three pages.
What's the best way to approach research?
Students don't ask us enough for guidance on how to direct their reading. The reading list is almost always split into two parts – the required reading section and the further reading section. The required reading is stuff we just expect you to know, it's a given. Additional reading is for when you have time, these are things you should explore.
Law students always complain about how much work they have to do. But what they don't do is form study groups to help each other prep. One of my first-year messages is that law isn't The Hunger Games. There is no reason why you can't all do well. So why don't you share the reading between you?
What really impresses me is when students divvy up the additional reading, when students create Facebook or WhatsApp groups and share knowledge among themselves.
How do you best manage your time?
My advice is always do as I say, not as I did. I was a student who was awake all night, cramming for exams and finishing my essay at 6am for a tutorial at 9am. The better advice is to try and treat your law degree like a job. So think about working 8-4 or 9-5. You shouldn't be working in the early hours of the morning or at the weekend. That requires quite a bit of discipline. Have a timetable that you stick to.
When you think you have finished a piece, physically walk away from it, get some fresh air, go to the gym – whatever it is you do. It's only when you come back to it later that you will notice all the imperfections and mistakes.
You have also got to build in time for getting feedback from other people, whether it's friends, family or other law students. Give it to someone who is going to be brutally honest.
Studying law
Guardian Students
Higher education
Universities
Most viewed
Current students
Academic Colleges
University Executive
Strategic planning
Global engagement
Nobel Laureates
Translational Fellowship Scheme
Previous years' recipients
Distinguished educators
Education Fellowship Scheme
Roll of honour
Frameworks & disclosures
Dates & deadlines
Legislation
ANU Council Statements
ATAR information
Flexible degree options at ANU
Professional development courses at ANU
External scholarships
Direct application scholarships
Prestigious scholarships
Applying to ANU - Application details
Domestic undergraduate admission
All programs and courses
Domestic Applications - ANU Postgraduate Coursework
Domestic landing page
Future students vn
Find an educational agent
International students
Subscribe for updates
Short courses
Accept your offer
Fees & payments
Student experience
Student residences
Compare residences
Financial support
Application advice
Other accommodation options
Support & resources
Past events
Undergraduate students
Postgraduate students
Postgrad research students
Exchange and Study Abroad
Prospective international students
Parents & guardians
Career advisors
Agents representatives
Our research
Our Health in Our Hands
Tech Policy Design Centre
Partner with us
Publications
Current researchers
Current research students
Future research students
Engaged ANU
Search fundraising projects
Impact stories
Report to donors
Philanthropy at ANU
Support students
Kambri scholars
Benefits & services
Prominent alumni
Golden Graduate profiles
ANU75 features
Events & stories
Indigenous student support
Leadership & volunteering
Student communities
Student experience research
Accommodation
Scholarships
Program management
Assessments & exams
Timetabling
Academic integrity
Appointments
Research writing
Study skills
Writing & assessment
Peer mentoring
Access & inclusion
Getting help at ANU
Sexual Harassment & Sexual Assault
Living well
Feeling well
Respectful relationships
Spending well
Living spiritually
Living legally & safe
Applications & interviews
Career resources
Finding a job
Planning your career
Understanding overseas study
Short course options
Other semester-length options
Funding information
Volunteering
New students
Current International students
Students with a disability
Higher Degree Research candidates
Indigenous students
For journalists
Publications & social media
News from the VC
All podcasts
University calendar
Website directory
Social channels
ANU is a world-leading university in Australia's capital. Excellence is embedded in our approach to research and education.
Campuses & facilities
Awards & achievements
Our history
Study with us
Choosing the right university is a defining decision. Discover why ANU is the right choice for you.
Study options
Apply to ANU
Information for
Postgraduate research students
Education agents
Research & innovation
ANU research priorities address the challenges facing Australia and the world.
Resources for
Your donation will make a real difference to our community of researchers and students.
How to give
First Nations Portfolio
Leading in our region
Transforming our world
ANU graduates become lifelong members of our community. See what's on offer.
ANU has a huge variety of support services, programs and activities to enhance your student experience.
Student life
Program admin
Academic skills
Health, safety & wellbeing
Careers & opportunities
Learning platforms
Programs & courses
You are here

Writing in Law
Other assessments
» Abstract
» Annotated bibliography
» Creative writing
» Critical review
» Policy brief
» Writing in Law
» Writing in Psychology
Like writing in other disciplines, all academic writing in Law courses should be clearly structured, persuasive, and take a position. Despite these similarities, legal writing emphasises accessibility and precision when communicating ideas and interpretation of a case or topic. This is largely due to its practical application in the legal profession.  
Being able to write persuasively and concisely are fundamental skills required of legal practitioners, so developing these communication skills at an early stage is crucial. Even if you do not go into a legal career, these written skills will be useful in other professional areas of employment, such as the public service.
Legal academic writing has its own conventions and standards that will be explored in the following topics. You will find useful strategies you can use to help refine, structure and present your position in some of the most common forms of law assessment
Using HIRAC
Most legal reasoning follows a particular convention: HIRAC. HIRAC provides a statement of the issue or concern (Issue); an explanation of the legal rules that are applicable to the issue (Rule); an application of the rule to a client's facts (Application); and a conclusion that summarises the explanation and application provided (Conclusion). HIRAC is useful as a way of organising and structuring a response to a problem question.
Typically, HIRAC is used to test your ability to analyse facts in a legal case and to apply the law to the facts to see what the possible outcome might be. They also test your ability to identify relevant legal issue(s) and to evaluate competing legal precedents. Whatever the legal problem is, a clear argument or position is required to be taken. This argument should use primary sources (legislation and cases) to persuade its audience and successfully address counterarguments relevant to each legal issue. 
How to structure a HIRAC response?
What follows is a general guide for using HIRAC. HIRAC is generally understood to be a flexible framework which can be used in multiple contexts. As you practice using HIRAC during your degree, it is important to develop a fluid framework that suits you.
It should be noted that HIRAC should not be used too rigidly, but it does provide a useful way to structure a response to a legal question. When you write an assessment using HIRAC, remember that some lecturers will prefer you to follow the method carefully while others won't be as rigid. You will need to clarify your expectations with them.  
Identify the legal issue and summarise it in your heading. This is usually phrased as a short question that encompasses the legal issue.  
Identify the issues that are central to the case. This can be done briefly. Ask yourself what legal question(s) the facts raise. When writing down the issue(s) you should think about questions a judge might be asked to answer. Be aware there might several issues raised. If more than one issue needs to be analysed, the following sections might need to be repeated several times. For example, HIRAC 1, HIRAC 2, HIRAC3, etc, then an overall conclusion.
Identify the law or legal principle relevant to the issue. This should consist of a brief statement of the legal principles to be applied as a way of signposting your analysis in the next section. A citation for each rule should be included. This is done by referring to a primary source of law (legislation or a case). The rule will generally need to be broken down into its component parts and stated accurately to avoid misinterpretation.
Application
Apply the law to the facts. This is the main part of your answer. This is where you match each element of the legal rule(s) you have identified in the previous section with fact. You need to consider arguments on both sides. Are the facts of your case similar to a previous case or can they be distinguished? You need to make an argument here and support that argument by reference to the law. If the law is unclear on a particular set of facts, you are expected to engage in a detailed hypothetical discussion about how the courts are likely to respond to this ambiguous area of the law. Unlike a traditional essay, your main points or conclusions should be stated at the end of each paragraph of your application.
Based on your analysis in the previous section, state a conclusion as to the most likely outcome. This is where you summarise the points of your argument and suggest an answer to the question presented as the heading. You should make a clear statement about what you think is the strongest outcome is likely to be.
Sample HIRACs
Here is a sample of a HIRAC response, focusing on one issue. Note how it addresses the issue concisely. It provides the relevant rule, with references,  and applies that rule to the scenario in question. The conclusion is a concise final sentence. 
Mitomi v Trinity Beach Life-Saving Club Inc.
Duty of care.
Mitomi must establish the Club's personal liability by proving that it owed a duty of care. The defendant will owe a duty when their actions or omissions lead to a reasonably foreseeable risk of inury to a foreseeable plaintiff or class of plaintiffs. [1] Reasonable foreseeability is that which is 'not far-fetched or fanciful'. [2] The vulnerability [3] and special characteristics of the plaintiff [4] are also relevant to duty.
In taking responsibility for the safety of the beach it is reasonably foreseeable that the Club's omission to provide a universally recognisable warning sign led to a risk of injury to a class of plaintiffs of which Mitomi is one. It is foreseeable that a tourist not understanding the sign would swim in the enclosure. Mitomi is a foreseeable plaintiff as tourists frequently visit the area. Mitomi's vulnerability is increased because she cannot read English, the club owes a duty to all foreseeable plaintiffs not just English speaking plaintiffs. Therefore, a duty of care is likely to be found.
[1] Donoghue v Stevenson [1932] AC 562.
[2] Wyong Shire Council v Shirt (1980) 146 CLR 40 at 47 per Mason J.
[3] Sullivan v Moody; Thompson v Connon [2001] HCA 59.
[4] Haley v London Electricity Board [1965] AC 778.
Here is another sample HIRAC addressing the same scenario. Again, note how it concisely and clearly analyses one issue, follows the steps of heading, rule, issue, application and conclusion. 
Mitomi v Trinity Beach Life-Saving Club Inc. ("the Club") 
[1] [1932] AC 562 at 580.
[2] (1993) 177 CLR 423.
[3] Nos CA 40737/93 and CL 1275/91. 
Essay writing in Law
The purpose of a legal essay is to advance or persuade your reader of a particular understanding, interpretation, or application of law. In order to do this, legal essay writing needs to be simple, compelling, and well-constructed. Unlike a paper that utilises HIRAC, a law essay involves detailed analysis and discussion of the law in a more abstract setting. When writing a legal essay, you are required to take up a position in response to a question. But how is this different from essays you write in other disciplines? The following information provides some suggestions about the specifics of writing a legal essay.
What distinguishes a law essay from an essay written in another discipline?
Like essays written in other disciplines, legal essays require a central argument, based on logical reasoning and critical analysis of evidence. They should have a clear structure with a strong introduction and conclusion. As Baron and Corbin (2016, p. 26) note, even though legal writing is perceived to be portrayed as logical, highly structured and formal, composition of law essays is much as the same as any other essay writing.
"The manipulation and use of language are at the heart of the common law legal tradition" (Webley 2013, p. ix).
There several features that, in one way or another, distinguish legal essays from essays written in other disciplines. Probably the most crucial difference is the use and control of language. Law essays should be written clearly, concisely and with precision. For example, a lot of emphasis is placed on the use of simple English. This is because much of the subject matter is complex and needs to be communicated clearly to a specific audience. Words should be chosen carefully and the use of clichés should be avoided. The following table summarises some of the other similarities and differences:
The best way to become familiar with the expectations of a good legal research essay is to read some articles in legal journals, taking note of style, tone and citation.
Is your essay writing clear and concise?
Clarity has been described as the most basic and paramount goal of legal writing (Baron & Corbin 2016, p. 70). Not only must your reader be able to understand the contents of your essay, they must be able to easily identify your position and follow your logic. In other words, you need to ensure that your writing makes its point efficiently and with an appropriate level of detail so as not to waste the time of your reader.
When it comes to the editing stage of your writing process, you should ask yourself the following questions:
What information does the reader need?
Is the work organised clearly so that the reader can find the information they need easily, and understand the points made?
Is the language used clear and appropriate for the audience?
Like an essay written in the humanities or social sciences, it's important to make sure you take a clear position and have a clear thesis statement and signposting in the introduction (macro level). It is also important to make sure that your headings and topic sentences accurately reflects the sequence of the ideas presented in your signposting (micro level). Have you used clear and descriptive headings and subheadings? Are paragraphs and sentences connected smoothly? Do paragraphs build on each other or introduce new topics? Do your topic and concluding sentences reflect such transition?
For more information about essay argument and structure, see our page on essay writing .
Baron and Corbin (ref) recommend the following tips for achieving clarity:
Use ordinary words and simple sentence structures. Avoid legalese (the use of Latin words; overcomplicated sentences; legal jargon) and keep sentences to no more than 22 words, although this should not be adhered to rigidly.
Vary sentence structures, vocabulary and sentence length. This creates a more natural flow that helps maintain the reader's interest. Vary sentence length to create a rhythm and interest in your writing.
Develop your own voice. The aim of good legal writing is to develop an authentic professional voice, one that has character and individuality. This is something that helps to engage the reader. Achieve this by using an active voice.
Pay attention to tone. Tone, according to Baron and Corbin (p. 74), is the expression of the writer's attitude towards the subject, audience, and self. In legal writing, the tone should be clear, concise, confident and courteous. While legal writing must be sophisticated, it should not be pretentious, and while courteous, should not be overly familiar or informal.
Presentation matters. Good presentation of your written work can make reading easier and more engaging for your reader. Things to consider include text alignment, use of headings, spacing, and fonts. Information regarding formatting can be found in the AGLC. Make sure you proof read your work, paying attention to matters of style, presentation, and citation.
Making summaries
Summaries are an important tool when studying law because they enable an efficient and effective way of preparing for assessment items and exams. They can be used to help you identify what you know and what you don't know. Creating clear and well-structured summaries saves time and helps you produce neat, tight arguments backed up by relevant cases in your answers. Your examiners will appreciate this.
It is essential for you to put in the effort to produce your own summaries. Don't rely on the summaries prepared by others. These summaries may be useful to you, but will normally only be a useful supplement to your own studies. You have to spend time reflecting and pulling apart what you have been taught and building it up into a framework that you can use to complete your assessments.
Different summaries will work for different people. Find what works best for you!
There is no one way to write a summary. When you are summarising, you are collating information from lecture notes, tutorial notes, cases you have read and the textbook reading you have done. In some courses, you will be provided with reading lists. You can use these lists as a way of organise or planning your summaries. Reading lists are typically based on topics you will cover in lectures and cases relevant to these topics.
You should aim to write you summary twice. The first summary should be like the rough draft of an essay. At this stage you are gathering ideas, listing key concepts and principles, using headings to structure your notes, and potentially useful flowcharts. You should aim to do this at least 6 weeks or so before the exam. This will ensure that you:
Give yourself plenty of time to revise;
Know that, if there is an emergency, you will have something prepared;
Force yourself to consider ideas more than once and refine what you have;
Begin working on the overall conceptual framework of the subject.
Make sure you practice using your summary before the exam. One of the other good ways of preparing for an exam is to do past exams. You don't need to wait until you have completely finished your summary before trying some practice questions. As you work through the exam questions you may be able to add to your summary.
For information about preparing for exams, see our page on exam preparation .
What makes a good summary?
A good summary is typed and clearly formatted. Organisation is key. You need to be able to glance at each page in order to find what you are looking for. If each page is well set out you can read to the point instead of around it.
They use bullet points and avoid using full sentences. This makes finding information in an exam easier. Write in a way that makes sense to you.  
They contain information to help you locate the original source. Provide full references, including case names and page numbers, where necessary. The additional effort required is well worthwhile since it can be used later.
They make good use of the abbreviations and key phrases. Abbreviations are excellent shorthand because they save a great deal of time and writing space. Develop your own system and use them consistently when making notes.
They use visual aids, colour, and highlighting effectively. Flow charts, diagrams and other visual aids, such as tables, can help you understand a concept or case. A summary which makes good use of colour is easier to read and use. Decide what is right for you and use it consistently.
Preparing case notes
A case note is similar to a summary in that both require you to summarise information that will be useful when it comes to completing an assessment or preparing for an exam. The differences between a case note and a summary is the breadth of subject matter covered and the fact that a case note requires taking a position and evaluating the value of a particular case. In terms of breadth, a case note should focus on a single case, while a summary address a wider area of the law, focusing on a collection of issues, cases, and legislation. A case note can be included as part of a summary.  
Case notes are a common method of assessment in law subjects because they are typically short and useful when constructing legal arguments. The purpose of legal case notes is to summarise and synthesise "the pertinent parts" of a legal judgment, including the facts, issue(s), and reasoning that went into court's decision making process (Corbett-Jarvis & Grigg 2017, p. 148). What they require you to do is thoroughly familiarise yourself with a notable court decision or statute and its legal context. This generally means examining the relationship between the decision and the existing case and/or statutory law, discussing important issues, cases, and legislation within that area.
Case notes tend to focus on important changes or interpretations of the law in certain cases. This is what makes them notable in some sense. When writing a case note, you should ask yourself what makes this case significant in the context of your course:
Does it represent a significant departure from precedent?
Does it represent a significant area of concern?
Does it represent a first of its kind?
Does it represent an abandonment of logical reasoning?
Does it represent a precedent with long lasting effects?
A case note requires you to take a position (make an argument) and critically analyse the significance of the case in question. As Baron and Corbin (2016, p. 91) write, "[b]y articulating and arranging the information contained in cases... the writer can influence or persuade others to think in a more detailed way about the legal reasoning process". 
How can I structure my case notes?
When writing a case note, the emphasis should be on being as clear and concise as possible. There is no definitive structure for a case note, but the following provides a flexible guideline of the common features. As a general rule, HIRAC should be used to compile and organise case notes.
Introduction
You should begin by briefly introducing the area of law, the legal issue(s), and what was decided. Indicate your line of argument: was this a significant decision? Does the decision create legal precedent, or uphold legal precedent? Explain the significance of the case, which should also indicate the organisation (or signposting) of the case note.
Identify the important, relevant facts of the case and, if appropriate, its background. This section will generally be more descriptive rather than analytical since you are just identifying the parties to the case (e.g. buyer, seller, employer, employee), procedurally significant facts, and the arguments that were put forward on behalf of both parties. Significant conflicting evidence should also be briefly noted. Keep it as short as possible.
In this section, you should provide the reader with an outline of the court's holding (i.e. the court's decision) on each relevant issue, as well as the court's reasoning. What is the legal rule essential to the decision in this case? Were comments made by the judge that are not directly related to the decision in this case, but may be important to issues raised in other cases? Reasoning is the way in which the court applied the rules/legal principles to the particular facts in the case to reach its decision. Indicate whether there was dissenting judgement and what reasons were provided for dissent. In closing this section, relate the selected case to the prior law to illustrate how, if at all, the selected case affects prior law.
This is the most significant section of your case note: this is where you demonstrate your critical analysis and evaluation of the case in your own words. In other words, this is you provide your argument. Start by stating the existing and the major developments both supporting and opposing the decision of the court. Then critically analyse the court's reasoning and decision. The analysis should be presented logically and be signposted accordingly. If appropriate, attempt to predict the impact the case will have on future decisions. Address any ambiguous statements made by the court, and questions the court left unanswered. This section affords you the opportunity to demonstrate legal skill and prowess by dissecting the case and raising important issues involved.
These are useful questions to use when it comes to writing your analysis:
Was the court's decision appropriate and persuasive? Was the court's decision influenced by policy issue or particular values?
Does this decision change/conform with existing law? Was the reasoning consistent with previous reasoning in similar cases? Is it likely that the decision will significantly influence existing law?
Did the court adequately justify its reasoning? Was its interpretation of the law appropriate? Was the reasoning logical/consistent? Did the court consider all/omit some issues and arguments? And, if there was omission, does this weaken the merit of the decision?
What are the policy implications of the decision? Are there alternative approaches which could lead to more appropriate public policy in this area?
Your conclusion should summarise the main points of your analysis and reiterate the significance of the case. If your finding is that the decision creates legal precedent, or conversely, upholds legal precedent, what does that mean? What are the wider implications of this case? The length of the conclusion depends on the argument being made. If you reach the legal conclusion in a previous section, a brief summary is sufficient.
Reference List
Baron, Paula, and Lillian Corbin. Legal Writing: Academic and Professional Communication . South Melbourne, Vic: Oxford University Press, 2016.
Campbell, Enid, Richard Fox, Melissa de Zwart. Students' Guide to Legal Writing, Law Exams and Self Assessment , 3 rd Ed. Annandale, NSW: Federation Press, 2010.
Corbett-Jarvis, Nichola, and Brendan Grigg. Effective Legal Writing: A Practical Guide , 2 nd Ed. Chatswood, NSW: LexisNexis Butterworths, 2016.
Macken, Claire. Law student survival guide: 9 steps to law study success, 2 nd Ed. Rozelle, NSW: Thomson Reuters (Professional) Australia Limited, 2010.
Webley, Lisa. Legal Writing , 3 rd Ed. London; New York: Routledge, 2013.
Related links
Contact ANU
Freedom of Information
+61 2 6125 5111 The Australian National University, Canberra TEQSA Provider ID: PRV12002 (Australian University) CRICOS Provider : 00120C ABN : 52 234 063 906
The University of Sydney - Sydney Law School Learning And Teaching
Sydney Law School
Learning and Teaching
University Home
Graduate Attributes
Legal Writing Resources
PASS in Law
Feedback for Students
Feedback for Staff
Support for Teachers
Types of Teaching
ICT in Teaching
Developing as a Teacher
Grants and Awards
Teaching Compact
Legal Writing Online Resource
General Elements
Legal Essays
Problem Questions
Writing Samples
Legal Research, Referencing and the Library
Additional Resources
Writing in Plain English
Other Good Writing Notes
Why are legal essays given as assessment tasks?
How do I approach a legal essay?
How do I write a legal essay?
Different approach for different types of assessment?
Legal Essay - Checklist
Why are problem questions given as assessment tasks?
How do I approach a problem question?
How do I write the answer to a problem question?
Different approaches?
Samples – problem questions
Samples – Problem Questions – Contract Law
Referencing
Bibliographies
The Learning Centre
Additional Resources – Writing Guides
Although good legal essays come in a variety of shapes, sizes and forms, there are a number of key requirements that should be considered. An essay should answer the question posed in a critical way, and not be a mere description of a legal problem. Essays must synthesise and reference material, but also express the writer's own voice. Assertions should be supported with evidence and logical explanations. As always, writing should be clear, accurate, succinct, formal, and use plain English , while abiding by appropriate referencing requirements and academic honesty. Legal essays are always marked against the assessment grading guidelines.
Structure and Organisation
How you structure and organise your essay is just as important as the research you have done. If your essay does not 'flow' or your material is presented in a haphazard fashion, not even exhaustive research will improve your grade. Structure and Organisation has been outlined to assist in your essay writing.
Writing style, Tone and Purpose
As with all pieces of work, legal essays should follow the advice provided in General elements of good writing . That section provides guidance on writing in plain English and avoiding some of the common traps fallen into by law students, as well as providing links to resources explaining more general elements of good writing.
Use of Authority: Substantiation, Quotations and Citations
For guidance on referencing please visit our referencing section.
Avoiding Plagiarism
For more information and guidance on avoiding plagiarism, please visit Dishonesty and Plagiarism .
© 2002-23 The University of Sydney. Last updated: 30 March 2017
ABN: 15 211 513 464. CRICOS number: 00026A. Phone: +61 2 9351 2222.
Authorised by: Dean, The University of Sydney Law School.
How To Write Law Essay?
23 October, 2020
8 minutes read
Author: Elizabeth Brown
If you are a law student, you have probably already faced the question of how to write an essay on this discipline. This is not an easy task because the requirements for a law essay often differ. In addition, you need to state your position and back it up with arguments clearly for others to understand. And to help you facilitate this process, we offer some preparation tips and tricks so that you could craft a decent work.
First things first, let's discuss the legal essay scheme. It is rightly similar to the social science essay scheme. In both papers, it is necessary to explain a position on a particular issue or comment on a statement. For university law essay, especially in cases of specialties, it's more complicated. There are several legal essay types :
essay on quote explanation . Like in a school essay, the task here is to reveal the meaning of the expression and give a reasoned agreement or disagreement with it.
essay on legal theory. The essence of this task is to describe one of the theories of law or any jurisprudence. This can be anything – for example, the theory that touches the Fifth Amendment.
jurisprudence essay. In this assignment, you should review a specific case study or analyze the given document. Here, it's important to adhere to special structure: first read the case, comprehend it, and only then give a critical account of this or that piece.
Law Essay Outline
The outline is one of the essential parts of law essay writing. At the point of creating it, you should jot down the structure of the main argument for each and every statement you deem appropriate for a text. This way, it'll be much easier for you to organize the legal paper and facilitate its readability . 
For example, if you need to comment on the quotation, it's better to start an essay with brief information about the author. Then, consider the meaning of the citation in the context of his time and compare it to current conditions, as well as note whether you agree with the statement or not. Remember – the main task is to have a solid opinion in which you're 100% confident. If not, switch the quote.
In the essay on legal theory, state the history of the issue, highlight the advantages and disadvantages of the case you are analyzing. Try to draw a parallel with the present, to indicate how relevant it is now for contemporary law students.
While reviewing a specific legal case or document, you should not be distracted by elements irrelevant or unrelated to the subject and give descriptions of similar situations. Consistently assess the actions of subjects or conduct an in-depth analysis of the provided regulation.
Write all of the crucial points in a short plan and shorten the above information into a couple of sentences. Afterward, you'll be ready to use the crafted outline and write a law essay according to its key points . 
Law Essay Structure
1. introduction.
Like any other type of writing, law essays start with introduction. A successful lead in is the one that captures attention instantly and forces readers to become interested in the law topic. In the beginning, you'll need to clearly and precisely formulate a thesis statement of the entire piece, which you will then reveal in the following text. A great way to elaborate mediocre introduction with engaging filling is to state a concrete problem, controversy or issue that needs to be resolved.  
2. Main part
This is the main element of the whole legal essay. It should contain an analysis of the quotation, legal theory, specific case, or document. Plus, your opinions about this or that aspect should be argued: for example, by references to other papers or practices. Another beneficial way to develop the main body of your essay is to use specific examples from law classes, including activities and important discussions , if applicable. Also, don't forget that your law essay should always follow the thesis and develop it throughout the legal paper. This is a critical point to consider, as any departure from the established scheme will distort your work's content.
3. Conclusion
Your finishing remarks should formulate the outcome of what was written above. A reasonable conclusion should be brief and powerful , as well as connected to the introduction. Besides, a good ending should contain a thesis of the whole law essay. However, don't try to repeat your thesis word by word. Consider rephrasing it instead of mentioning the same statements so that the information is more easily digested for readers. Plus, you'll need to provide a critical analysis of your work. For this, explain why your main argument backed up by primary and secondary sources is the highest point of conviction. Hence, your readers will see explicit reasoning and be more inclined to believe the truth you outlined in the paper. 
4. Bibliography
A bibliography is a mandatory part of the work, and also the last one. At the end of your essay, you should list the documents (laws and other regulations) and books that were used in preparation for the article. Works cited page will help you validate the credibility of work and show readers that all statements and opinions are proven with relevant evidence. However, it doesn't mean that your bibliography ought to be inserted just after you've written the entire text. To have a better vision of what source to pick for citing, include the list of used materials before writing the final version of your law essay. Accordingly, you'll see sources in their entirety and easily cite them whenever needed. 
The sayings of influential and famous people imbue any work with an air of authority . This is especially true for essays on law: professors appreciate it when students reinforce their considerations with the opinion of leaders and experts in their field.
Quotes for an essay on law are quite easy to find on the Internet or specialized digests.
If you choose to close the paper with a quote, it'll be a great hook which will keep readers impressed by the essay long after they digest it. But feel free to add meaningful sayings also in the introduction or in the middle of a paper. Either way, quotes are a tool that helps make your reading highly impactful and appreciated.  
These were the top advice on how to create a distinct law paper. We hope our advice will help you prepare an interesting and informative essay for college or university studies that'll be graded with the highest mark. Once you manage to operate on the subtle art of legal essay writing, you'll adjust to the complexities of its realization without difficulties. If you're in doubt questioning your writing abilities, use custom essay writer service – we will create the best law essay tailored specifically for you.
Best Essay Writing Services 2023
Student life can often be quite challenging because students have to deal with challenging college essay writing assignments. To facilitate the learning process, many services help you complete written work and get high scores. Now we will tell you about the best services that you can turn to and get high-quality papers. Essay Writing Service […]
A life lesson in Romeo and Juliet taught by death
Due to human nature, we draw conclusions only when life gives us a lesson since the experience of others is not so effective and powerful. Therefore, when analyzing and sorting out common problems we face, we may trace a parallel with well-known book characters or real historical figures. Moreover, we often compare our situations with […]
Ethical Research Paper Topics
Writing a research paper on ethics is not an easy task, especially if you do not possess excellent writing skills and do not like to contemplate controversial questions. But an ethics course is obligatory in all higher education institutions, and students have to look for a way out and be creative. When you find an […]
26158766f7f76c0d163cbc4d15ae3f59
Questions about Expos?
Writing Support for Instructors
Your thesis is the central claim in your essay—your main insight or idea about your source or topic. Your thesis should appear early in an academic essay, followed by a logically constructed argument that supports this central claim. A strong thesis is arguable, which means a thoughtful reader could disagree with it and therefore needs your careful analysis of the evidence to understand how you arrived at this claim. You arrive at your thesis by examining and analyzing the evidence available to you, which might be text or other types of source material.
A thesis will generally respond to an analytical question or pose a solution to a problem that you have framed for your readers (and for yourself). When you frame that question or problem for your readers, you are telling them what is at stake in your argument—why your question matters and why they should care about the answer . If you can explain to your readers why a question or problem is worth addressing, then they will understand why it's worth reading an essay that develops your thesis—and you will understand why it's worth writing that essay.
A strong thesis will be arguable rather than descriptive , and it will be the right scope for the essay you are writing. If your thesis is descriptive, then you will not need to convince your readers of anything—you will be naming or summarizing something your readers can already see for themselves. If your thesis is too narrow, you won't be able to explore your topic in enough depth to say something interesting about it. If your thesis is too broad, you may not be able to support it with evidence from the available sources.
When you are writing an essay for a course assignment, you should make sure you understand what type of claim you are being asked to make. Many of your assignments will be asking you to make analytical claims , which are based on interpretation of facts, data, or sources.
Some of your assignments may ask you to make normative claims. Normative claims are claims of value or evaluation rather than fact—claims about how things should be rather than how they are. A normative claim makes the case for the importance of something, the action that should be taken, or the way the world should be. When you are asked to write a policy memo, a proposal, or an essay based on your own opinion, you will be making normative claims.
Here are some examples of possible thesis statements for a student's analysis of the article "The Case Against Perfection" by Professor Michael Sandel.  
Descriptive thesis (not arguable)  
While Sandel argues that pursuing perfection through genetic engineering would decrease our sense of humility, he claims that the sense of solidarity we would lose is also important.
This thesis summarizes several points in Sandel's argument, but it does not make a claim about how we should understand his argument. A reader who read Sandel's argument would not also need to read an essay based on this descriptive thesis.  
Broad thesis (arguable, but difficult to support with evidence)  
Michael Sandel's arguments about genetic engineering do not take into consideration all the relevant issues.
This is an arguable claim because it would be possible to argue against it by saying that Michael Sandel's arguments do take all of the relevant issues into consideration. But the claim is too broad. Because the thesis does not specify which "issues" it is focused on—or why it matters if they are considered—readers won't know what the rest of the essay will argue, and the writer won't know what to focus on. If there is a particular issue that Sandel does not address, then a more specific version of the thesis would include that issue—hand an explanation of why it is important.  
Arguable thesis with analytical claim  
While Sandel argues persuasively that our instinct to "remake" (54) ourselves into something ever more perfect is a problem, his belief that we can always draw a line between what is medically necessary and what makes us simply "better than well" (51) is less convincing.
This is an arguable analytical claim. To argue for this claim, the essay writer will need to show how evidence from the article itself points to this interpretation. It's also a reasonable scope for a thesis because it can be supported with evidence available in the text and is neither too broad nor too narrow.  
Arguable thesis with normative claim  
Given Sandel's argument against genetic enhancement, we should not allow parents to decide on using Human Growth Hormone for their children.
This thesis tells us what we should do about a particular issue discussed in Sandel's article, but it does not tell us how we should understand Sandel's argument.  
Questions to ask about your thesis  
Is the thesis truly arguable? Does it speak to a genuine dilemma in the source, or would most readers automatically agree with it?  
Is the thesis too obvious? Again, would most or all readers agree with it without needing to see your argument?  
Is the thesis complex enough to require a whole essay's worth of argument?  
Is the thesis supportable with evidence from the text rather than with generalizations or outside research?  
Would anyone want to read a paper in which this thesis was developed? That is, can you explain what this paper is adding to our understanding of a problem, question, or topic?
Tips for Reading an Assignment Prompt
Asking Analytical Questions
Introductions
What Do Introductions Across the Disciplines Have in Common?
Anatomy of a Body Paragraph
Transitions
Tips for Organizing Your Essay
Counterargument
Conclusions
Strategies for Essay Writing: Downloadable PDFs
Brief Guides to Writing in the Disciplines
Quick Links
Schedule an Appointment
English Grammar and Language Tutor
Harvard Guide to Using Sources
Departmental Writing Fellows
Writing Advice: The Harvard Writing Tutor Blog
How To Write A Law Essay
A law essay is one of the most common tasks in the lives of law students. However, the fact that you often need to write a law essay doesn't make the assignment any easier. Plus, there are so many types of law essays you will have to master that it's not uncommon for students to get confused.
What Is a Law Essay?
Even if it's not your first time writing a law essay, the best way to approach this assignment is to learn the definition of a law essay first. So what is a legal essay and how is it different from all other academic assignments you have completed before?
A law essay is an academic paper that explores various sides of the law. The definition of a law essay may sound simple, but that's exactly what makes the writing of law essays so challenging. The spectre of potential topics and subjects is just too broad to consider this assignment fast and easy.
Types of law essays
A legal essay is a very diverse assignment and your professor can mean different things when tasking you with this paper. Right now, there are three most common types of law essays:
Legal theory essay, which is possibly the easiest type of law papers. In this essay, your job is to define and explain any legal theory in history.
Quote explanation essay, where you need to interpret a quote from a legal point of view.
Jurisprudence essay, which may be the hardest writing task for a law student. In this essay, you need to analyze a specific legal document or case.
Law Essay Outline
When learning how to write law essays, your next step is studying the required law essay structure. Here is where you will probably be relieved to know that law essays follow the typical essay structure that consists of the following chapters:
Introduction
Body paragraphs.
When working on your law essay outline, you first need to draft your ideas and divide them between the corresponding parts of the outline. Whichever evidence from outside sources you are using also needs to be included in the necessary chapters of the outline.
Now let's talk about writing each chapter of a law essay in detail.
Your introduction must captivate the readers, but it also has a specific purpose: to prepare the audience for what they are about to read. That is why your essay introduction not only needs to include a hook, but also provide the necessary context and define the thesis statement of the paper.
In the case of a law essay, it's perfectly normal for the readers to get frustrated with the amount of information. For this reason, it's also a good idea to create a brief roadmap in your introduction and indicate which points will be discussed in every upcoming chapter of the essay.
The body paragraphs are where most of the action in your law essay will take place, so you need to take this part of the writing process especially seriously. Each body paragraph should be dedicated to a separate idea and start with a topic sentence.
A topic sentence gives a clear definition to the body paragraph and helps you focus your thoughts and ideas. Then you need to use solid evidence from credible sources to support your ideas and convince the readers.
An essential aspect of law essay writing is the use of transitional words and phrases. They put your writing to another level and help readers navigate through your points better. Words and phrases like "In addition to", "Similarly", "Moreover", "In reference to", "Nevertheless", and others should be used in your essay when needed.
The conclusion to your law essay should not contain any new information that hasn't been mentioned in the previous parts of the paper. It should be directly linked to everything that has been said before and make it even more evident for the readers why you fully proved your point.
The conclusion of a law paper always works in a connection with the main idea of the essay. If you phrased the main idea in the form of the question, view the conclusion as one final answer to that question.
The most powerful conclusions also not only summarize the points of the law essay, but also promote additional thinking and research. You can use the last sentence of the conclusion to encourage your readers to explore the topic further.
Whether you specialize in municipal or international law, writing a well-structured essay may be daunting. This is because our criminal justice system evolved into a complex of convoluted procedures. When studying law school, you must figure out the intricacies of existing laws and find the best way to achieve criminal justice goals.
Main Tips for Writing an Essay on Law
Before starting to write, think about the peculiarities of your topic. The structure of your essay will also depend on the area you specialize in. For example, arguments stemming from precedents and analogy are widely used in the common law. However, you might need to take a different approach when writing on international law.
By following the handy tips listed below, you can win your professor over and demonstrate that you can handle any topic.
Start By Stating Your Goals
You must first outline a case or legal rules that you will examine. By making your thesis statement clear and concise, you can ensure that your main idea will be clear from the start.
At law school, it is crucial to show that you can stick to the point when developing your argument. A concise introduction with briefly listed goals will help you write a perfectly-structured essay.
Think Through Your Argument Carefully
In case you study international law, you may need to learn more about the legal principles used by other countries. Always consider the context to ensure that your argument remains sound.
If you specialize in common law, refer to legal precedents to support your claim. Essays on criminal justice require hooking your readers and providing substantial evidence.
Create a Well-Thought-Out Structure
You must create law essays demonstrating your knowledge of a topic and ability to build an argument. Then, after presenting your claim and adding supporting arguments, you need to consider the other side's position.
To write a brilliant essay and win the highest praise, follow these steps:
Conduct thorough research and use reliable sources written by experts
Create a plan and follow it closely. Your essay should provide a reader with an answer to a specific question
Whether you study common law or other subjects, write a short introduction with a thesis statement
Add counterarguments and prove that they have no solid ground under them
Write a conclusion outlining the main points
Following this structure can convince your reader that you have a winning argument.
Convey Your Main Points Clearly
When writing on international law, avoid using specialized terms. Instead, concisely present your ideas and meet all the requirements. Pay attention to the word count and required font size to get high marks.
Please don't get distracted from the main idea and search support articles to use them as sources. It's advisable to add 1-3 references to lend authority to your key points. For example, when writing an assignment on case law, indicate the titles of the cases and additional information about them.
Additional Tips to Consider
For a law student, learning how to write a law essay is a never-ending process, as there are always ways to improve your writing skills. Here are 5 law essay writing tips that will help you become an even better essay writer:
The only type of language you should use in your law essay is formal language. You should never use colloquialisms or words and phrases that don't belong in academic writing, unless it's an essential quote you can't throw out.
You need to find the right balance between personal insight and references to credible sources. A good law essay is impossible to write without using both, but you can easily go overboard.
To make it easier for the readers to follow the narrative of your law essay, you need to arrange your points and paragraphs in a logical flow.
Writing a good law essay is not just about knowing the law, but also about being able to analyze outside sources. Law is evolving so quickly that you need to make sure your knowledge is not outdated while writing each essay.
If you are overwhelmed with other assignments and cannot possibly complete your upcoming law essay task, we have the perfect solution for you. We are a USA  essay writing service specializing in law papers and we know exactly how to write a law essay for the highest grade!
Wrapping Up
Before submitting your assignment on international law or other related topics, check it is on point. Then, re-read it to ensure your argument is easy to follow. In addition, you may need to check the formatting and style to improve your chances of getting top marks.
Academic Writing Guides
Citation Guides
Essay Samples
Essay Topics
Research Paper Topics
Research Paper Writing Guides
Study Tips and Tricks
Featured articles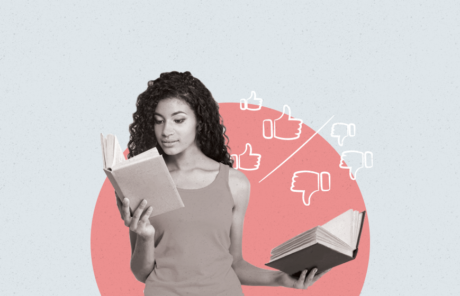 100 Hot Topics to Supercharge Your Next Compare-and-Contrast Topics
A compare-and-contrast essay is a common essay type you might get at college or school. Drafting a compare-and-contrast essay requires highlighting the similarities and differences between two or more subjects. A great compare and contrast essay sample shows what distinguishes and unites related ideas or objects. It removes confusion about two essentially similar objects that […]
Author: Marina Kean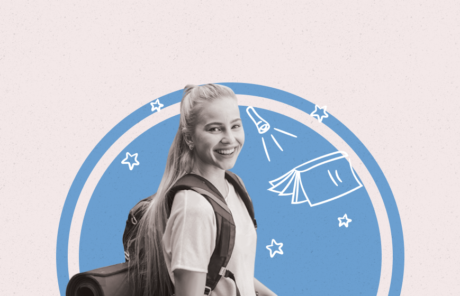 Your Conclusive Guide to the Best Summer Schools and Camps
Summer school lets high school and college students learn many things. Learners can sharpen their language skills, cover more subjects of their interest, and test their love for new academic disciplines. These summer school programs also create memorable summer experiences and lifetime acquaintances. Are you saying, "What are great summer school programs near me?" This […]
Environment
Main menu Commercial
Main menu Casino
Main menu Real Money Online Casino Sites
Lucky Block Review
Live Casino
Brand New Online Casinos
High Payout Casinos
$10 Deposit Casinos
Best Online Casinos on Reddit
Main menu State Casino Guides
Alabama Online Casinos
Arizona Online Casinos
Arkansas Online Casinos
California Online Casinos
Colorado Online Casinos
Connecticut Online Casinos
Costa Rica Online Casinos
Delaware Online Casinos
Florida Online Casinos
Georgia Online Casinos
Hawaii Online Casinos
Idaho Online Casinos
Illinois Online Casinos
Indiana Online Casinos
Iowa Online Casinos
Kansas Online Casinos
Kentucky Online Casinos
Louisiana Online Casinos
Maine Online Casinos
Maryland Online Casinos
Massachusetts Online Casinos
Michigan Online Casinos
Minnesota Online Casinos
Mississippi Online Casinos
Missouri Online Casinos
Montana Online Casinos
Nebraska Online Casinos
Nevada Online Casinos
New Hampshire Online Casinos
New Mexico Online Casinos
New York Online Casinos
North Carolina Online Casinos
North Dakota Online Casinos
Ohio Online Casinos
Oklahoma Online Casinos
Oregon Online Casinos
Pennsylvania Online Casinos
Rhode Island Online Casinos
South Carolina Online Casinos
South Dakota Online Casinos
Tennessee Online Casinos
Texas Online Casinos
Utah Online Casinos
Vermont Online Casinos
Virginia Online Casinos
Washington Online Casinos
Washington D.C. Online Casinos
West Virginia Online Casinos
Wisconsin Online Casinos
Wyoming Online Casinos
Best Offshore Casinos
Main menu Best Casino Apps
Blackjack Casino Apps
Main menu State Casino Apps
California Casino Apps
Indiana Casino Apps
Michigan Casino Apps
Ohio Casino Apps
Pennsylvania Casino Apps
Virginia Casino Apps
Washington Casino Apps
Washington D.C. Casino Apps
Main menu Online Casino Bonuses
Wild Casino Bonus Codes
Ignition Casino Bonus Codes
Slots.lv Casino Bonus Codes
Cafe Casino Bonus Codes
Punt Casino Bonus Codes
mBit Casino Bonus Codes
7bit Casino Bonus Codes
EveryGame Casino Bonus Codes
BetOnline Casino Bonus Codes
Las Atlantis Casino Bonus Codes
Super Slots Casino Bonus Codes
Red Dog Casino Bonus Codes
MyB Casino Bonus Codes
Xbet Casino Bonus Codes
Bovada Casino Bonus Codes
BC.Game Casino Bonus Codes
Planet 7 Casino Bonus Codes
Casino Reload Bonuses
Casino Sign-Up Bonuses
Bitcoin Casino Bonuses
Free Spins Casino
Main menu Casino Games
Online Blackjack Casinos
Live Blackjack Online
Online Casino Roulette
Best Online Slots Real Money
Online Video Poker
Main menu Banking
Bitcoin Baccarat
New Bitcoin Casinos
Vanilla Visa Casinos
Main menu State Lottery Casinos
Illinois Lottery Online
Virginia Lottery Online
Main menu Betting
Best Offshore Sportsbooks
Costa Rica Sportsbooks
Best Crypto Sportsbooks
Main menu State Betting Guides
Alabama Sports Betting
Arizona Sports Betting
Arkansas Sports Betting
California Sports Betting
Colorado Sports Betting
Connecticut Sports Betting
Delaware Sports Betting
Florida Sports Betting
Georgia Sports Betting
Idaho Sports Betting
Iowa Sports Betting
Illinois Sports Betting
Indiana Sports Betting
Kansas Sports Betting
Kentucky Sports Betting
Louisiana Sports Betting
Maine Sports Betting
Maryland Sports Betting
Massachusetts Sports Betting
Michigan Sports Betting
Minnesota Sports Betting
Mississippi Sports Betting
Missouri Sports Betting
Montana Sports Betting
Nebraska Sports Betting
Nevada Sports Betting
New Hampshire Sports Betting
New Jersey Sports Betting
New Mexico Sports Betting
New York Sports Betting
North Carolina Sports Betting
North Dakota Sports Betting
Ohio Sports Betting
Oklahoma Sports Betting
Oregon Sports Betting
Pennsylvania Sports Betting
Rhode Island Sports Betting
South Carolina Sports Betting
South Dakota Sports Betting
Tennessee Sports Betting
Texas Sports Betting
Utah Sports Betting
Vermont Sports Betting
Virginia Sports Betting
Washington Sports Betting
Washington D.C. Sports Betting
West Virginia Sports Betting
Wisconsin Sports Betting
Wyoming Sports Betting
Main menu Best Online Sportsbooks
UFC Betting Sites
NFL Betting Sites
Main menu Sportsbook Promo Codes
Jazz Sportsbook Bonus Codes
BetOnline Sportsbook Promo Codes
Bovada Sportsbook Bonus Code
Everygame Sportsbook Bonus Code
GTbets Sportsbook Bonus Codes
Sportsbetting.ag Sportsbook Bonus Code
XBet Sportsbook Bonus Codes
MyBookie Sportsbook Bonus Codes
BetUS Sportsbook Bonus Codes
Betanysports Sportsbook Bonus Codes
BUSR Sportsbook Bonus Codes
Best Sports Betting Apps
Main menu State Betting Apps
Alaska Betting Apps
Arizona Betting Apps
California Betting Apps
Connecticut Betting Apps
Colorado Betting Apps
Delaware Betting Apps
Florida Betting Apps
Georgia Betting Apps
Hawaii Betting Apps
Idaho Betting Apps
Iowa Betting Apps
Illinois Betting Apps
Kansas Betting Apps
Kentucky Betting Apps
Louisiana Betting Apps
Massachusetts Betting Apps
Michigan Betting Apps
Minnesota Betting Apps
Mississippi Betting Apps
Montana Betting Apps
Nebraska Betting Apps
Nevada Betting Apps
New Mexico Betting Apps
New Hampshire Betting Apps
North Carolina Betting Apps
North Dakota Betting Apps
Ohio Betting Apps
Oklahoma Betting Apps
Oregon Betting Apps
Pennsylvania Betting Apps
Rhode Island Betting Apps
South Dakota Betting Apps
Texas Betting Apps
Tennessee Betting Apps
Utah Betting Apps
Vermont Betting Apps
Washington Betting Apps
Washington D.C. Betting Apps
Best Betting Sites UK
Main menu Horse Racing
Main menu State Horse Racing Guides
Alabama Horse Racing
Arkansas Horse Racing
California Horse Racing
Connecticut Horse Racing
Delaware Horse Racing
Florida Horse Racing
Georgia Horse Racing
Idaho Horse Racing
Indiana Horse Racing
Kansas Horse Racing
Kentucky Horse Racing
Louisiana Horse Racing
Maryland Horse Racing
New Mexico Horse Racing
Ohio Horse Racing
Tennessee Horse Racing
Washington Horse Racing
Washington D.C. Horse Racing
Main menu Gambling
Best Online Gambling Sites
Best Offshore Gambling Sites
Best Crypto Gambling Sites
Best Bitcoin Gambling Sites
Best Reddit Gambling Sites
Main menu State Gambling Guides
Alabama Online Gambling
Alaska Online Gambling
Arizona Online Gambling
Arkansas Online Gambling
California Online Gambling
Colorado Online Gambling
Connecticut Online Gambling
Delaware Online Gambling
Florida Online Gambling
Georgia Online Gambling
Hawaii Online Gambling
Idaho Online Gambling
Illinois Online Gambling
Indiana Online Gambling
Iowa Online Gambling
Kansas Online Gambling
Kentucky Online Gambling
Louisiana Online Gambling
Maine Online Gambling
Maryland Online Gambling
Massachusetts Online Gambling
Michigan Online Gambling
Minnesota Online Gambling
Mississippi Online Gambling
Missouri Online Gambling
Montana Online Gambling
Nebraska Online Gambling
Nevada Online Gambling
New Hampshire Online Gambling
New Mexico Online Gambling
New York Online Gambling
North Carolina Online Gambling
North Dakota Online Gambling
Ohio Online Gambling
Oklahoma Online Gambling
Oregon Online Gambling
Pennsylvania Online Gambling
Rhode Island Gambling
South Carolina Online Gambling
South Dakota Gambling
Tennessee Gambling
Utah Online Gambling
Vermont Gambling
Virginia Gambling
Washington Online Gambling
Washington D.C. Online Gambling
West Virginia Online Gambling
Main menu Poker
Online Poker Sites
Main menu Poker Reviews
Ignition Poker Review
Bovada Poker Review
BetOnline Poker Review
Main menu State Poker Guides
Alabama Online Poker
Alaska Online Poker
Arkansas Online Poker
Arizona Online Poker
California Online Poker
Colorado Online Poker
Connecticut Online Poker
Delaware Online Poker
Florida Online Poker
Georgia Online Poker
Idaho Online Poker
Iowa Online Poker
Illinois Online Poker
Indiana Online Poker
Kansas Online Poker
Kentucky Online Poker
Louisiana Online Poker
Maine Online Poker
Maryland Online Poker
Massachusetts Online Poker
Michigan Online Poker
Minnesota Online Poker
Mississippi Online Poker
Missouri Online Poker
Montana Online Poker
Nebraska Online Poker
Nevada Online Poker
New Hampshire Online Poker
New Mexico Online Poker
New York Online Poker
North Carolina Online Poker
North Dakota Online Poker
Ohio Online Poker
Oklahoma Poker
Oregon Poker
Pennsylvania Online Poker
South Carolina Poker
South Dakota Online Poker
Tennessee Online Poker
Vermont Poker
Virginia Online Poker
Washington Online Poker
Washington D.C. Online Poker
Wisconsin Poker
Wyoming Poker
Best Bitcoin Poker Sites
Best Reddit Online Poker Sites
Main menu Dating
Best Dating Sites UK
Free Dating Sites UK
Best Christian Dating Sites
Best Sugar Daddy Apps UK
Best Dating Apps for Teens UK
BDSM Dating Sites UK
Best Gay Dating Apps UK
Interracial Dating Sites UK
Asian Dating Sites
Seeking.com Review
Main menu Mature Dating
Dating Sites for Over 50
Dating Sites for Over 40
Cougar Dating Apps UK
Older Woman Dating Apps UK
Main menu Health
Main menu Keto
Best Keto Diet Pills
Shark Tank Keto Pills
Optimal Max Keto
Keto Extreme Fat Burner
Keto Advanced 1500
Dragon Den Keto Pills
Sure Slim Keto ACV Gummies
Keto Strong
Ultimate Keto Gummies
Simpli AVC Keto Gummies
Apple Cider Vinegar Keto Gummies
Lifetime Keto ACV Gummies
GoKeto Gummies
Truly Keto Gummies
F1 Keto ACV Gummies
Keto Blast Gummies
Super Slim Keto Gummy Bears
GoKeto Capsules
OptiPlex Keto Gummies
Keto Gummies
Slimquick Keto Pills
Triplex Keto Gummies
Keto GT Reviews
K3 Spark Mineral
Biologic Trim Keto Gummies
Weight Crasher Gummies
Gemini Keto Gummies
Via Keto Gummies Australia
Weight Loss Gummies
Trim Life Keto
Billy Gardell Weight Loss Pills
XP Nutrition Keto Gummies
Apple Keto Gummies Australia
Ketosis Plus Gummies
Keto 24/7 Gummies
Slimming Gummies
Shark Tank Keto Gummies
Keto Breeze Gummies
Biolife Keto Gummies
Slimfast Keto
Lean Start Keto
Chrissy Metz Weight Loss Pills
Divinity Labs Keto Gummies
Kickin Keto Gummies
Keto Luxe Gummies
Trisha Yearwood Keto Gummies
Lifeline Keto ACV Gummies
Apex Keto ACV Gummies
Main menu Steroids
Anavar Pills
Trenorol Pills
Weight Gain Pills for Females
Bulking Supplements
Main menu Erectile Dysfunction
King Cobra Gummies
Rhino Pills
Libido Gummies
Sex Gummies for Women
Sexual Pills for Women
Main menu CBD
Condor CBD Gummies
Natures Boost CBD Gummies
Main menu Supplements
Morning Complete
Main menu Fat Burner
Main menu Finance
Main menu Loans
Best 1 Hour Payday Loans
Best Payday Loans Same Day Deposit
Main menu OnlyFans
41 Best OnlyFans Accounts
27 Best Free OnlyFans Accounts
17 Hottest OnlyFans Creators
15 Best Pakistani OnlyFans Girls
17 Most Popular OnlyFans Creators
15 Best OnlyFans Models
16 Best Gay OnlyFans Accounts
15 Best Male Celebrity OnlyFans Creators
15 Hottest Black Instagram Models
15 Best Colombian OnlyFans Creators
15 Best Michigan OnlyFans Creators
15 Best Interracial OnlyFans Creators
15 Best Wisconsin OnlyFans Creators
15 Best Sissy OnlyFans Creators
15 Best Pregnant OnlyFans Creators
15 Best BDSM OnlyFans Creators
15 Best Mistress OnlyFans Creators
15 Best Hairy OnlyFans Creators
15 Best Dick Rating OnlyFans Creators
15 Best Hawaii OnlyFans Creators
11 Best Irish OnlyFans Accounts
14 Best OnlyFans Twitter Accounts
15 Best 18-year-old OnlyFans Girls
15 Best Aberdeen OnlyFans Creators
15 Best Anal OnlyFans Creators
15 Best Arab OnlyFans Creators
15 Best Argentinian OnlyFans Girls
15 Best BBW OnlyFans Girls
15 Best Chubby OnlyFans Creators
15 Best Big Ass OnlyFans Creators
15 Best Big Tits OnlyFans Creators
15 Best Busty OnlyFans Creators
15 Best Big Dick OnlyFans Creators
15 Best Bournemouth OnlyFans Creators
15 Best Chicago OnlyFans Creators
15 Best Chinese OnlyFans Girls
15 Best Creampie OnlyFans Creators
15 Best Creators on OnlyFans Near Me
15 Best Cuckold OnlyFans Creators
15 Best Dildo OnlyFans Girls
15 Best Dirtiest OnlyFans Creators
15 Best Dominican OnlyFans Creators
15 Best E-Girl OnlyFans Girls
15 Best FBB & Muscle OnlyFans Girls
15 Best Femboy OnlyFans Creators
15 Best Free Trans OnlyFans Creators
15 Best Finnish OnlyFans Creators
15 Best Gay Asian OnlyFans Creators
15 Best German OnlyFans Creators
15 Best Glasgow OnlyFans Creators
15 Best Goth OnlyFans Creators
15 Best Granny OnlyFans Creators
15 Best Hardcore OnlyFans Creators
15 Best Hotwife OnlyFans Creators
15 Best Indonesian OnlyFans Girls
15 Best Kansas OnlyFans Creators
15 Best Korean Gay OnlyFans Creators
15 Best Lesbian OnlyFans Creators
15 Best Louisville OnlyFans Creators
15 Best Mature OnlyFans Creators
15 Best Mexican OnlyFans Creators
15 Best Minnesota OnlyFans Creators
15 Best Mom and Daughter OnlyFans Creators
15 Best Nude OnlyFans Accounts
15 Best NZ OnlyFans Accounts
15 Best OnlyFans Feet Girls
15 Best OnlyFans Free Trial Creators
15 Best OnlyFans Gangbang Creators
15 Best OnlyFans JOI Creators
15 Best OnlyFans Sex Creators
15 Best OnlyFans Squirt Creators
15 Best OnlyFans Tattoo Girls
15 Best Orgy OnlyFans Creators
15 Best PAWG OnlyFans Creators
15 Best Pegging OnlyFans Creators
15 Best Petite OnlyFans Creators
15 Best Pinay OnlyFans Creators
15 Best Pussy OnlyFans Creators
15 Best Saskatoon OnlyFans Girls
15 Best Scottish OnlyFans Creators
15 Best Sexting OnlyFans Girls
15 Best South Carolina OnlyFans Creators
15 Best Swingers OnlyFans Creators
15 Best Thai OnlyFans Girls
15 Best Thick Asian OnlyFans Creators
15 Best Threesome OnlyFans Girls
15 Best Trans OnlyFans Creators
15 Best Twitch Streamers with OnlyFans
15 Best Video Call OnlyFans Creators
15 Best Waifu OnlyFans Girls
15 Best Wigan OnlyFans Creators
15 Best XXX OnlyFans Creators
15 Best YouTubers on OnlyFans
15 Hottest Asian Instagram Models
15 Hottest Celebrity OnlyFans Girls
15 Hottest Guys on TikTok
15 Hottest Israeli OnlyFans Girls
16 Best Big Booty OnlyFans Creators
16 Best Brazilian OnlyFans Creators
16 Best Cosplay OnlyFans Accounts
16 Best Ebony OnlyFans Accounts
16 Best Filipina OnlyFans Creators
16 Best Hijab OnlyFans Creators
16 Best Indian OnlyFans Accounts
16 Best Japanese OnlyFans Accounts
16 Best Korean OnlyFans Accounts
16 Best Male OnlyFans Accounts
16 Best Malaysian OnlyFans Creators
16 Best Thick OnlyFans Creators
16 Best TikTok OnlyFans Girls
16 Best UK OnlyFans Accounts
16 Hottest Instagram Models
17 Best Asian OnlyFans Accounts
17 Best Australian OnlyFans Accounts
17 Best Blonde OnlyFans Creators
17 Best Canadian OnlyFans Accounts
17 Best Iowa OnlyFans Creators
17 Best MILF OnlyFans Accounts
17 Best OnlyFans Couples
17 Best South African OnlyFans Creators
17 Cheap OnlyFans Accounts
17 Best Pornstar OnlyFans Creators
18 Best Swedish OnlyFans Accounts
19 Best Amateur OnlyFans Accounts
21 Best Redhead OnlyFans Accounts
24 Best OnlyFans Reddit Pages
25 Best Latina OnlyFans Accounts
15 Best Cowgirl OnlyFans Creators to Follow 2023
15 Best Braces OnlyFans Creators to Follow 2023
15 Best BBC OnlyFans Creators to Follow 2023
15 Best New Jersey OnlyFans Creators to Follow 2023
17 Best College Girl OnlyFans Creators to Follow 2023
15 Best French OnlyFans Creators to Follow 2023
15 Best Essex OnlyFans Creators to Follow 2023
17 Best Arkansas OnlyFans Creators to Follow 2023
15 Best Townsville OnlyFans Creators to Follow 2023
15 Best Serbian OnlyFans Creators to Follow 2023
15 Best Thick Latina OnlyFans Creators to Follow 2023
15 Best Indiana OnlyFans Creators to Follow 2023
15 Best Lactating OnlyFans Creators to Follow 2023
16 Best Seattle OnlyFans Creators to Follow 2023
15 Best Utah OnlyFans Creators to Follow 2023
15 Best Farting OnlyFans Creators to Follow 2023
15 Best SPH OnlyFans Creators to Follow 2023
16 Best Twink OnlyFans Creators to Follow 2023
15 Best Slim Thick OnlyFans Creators to Follow 2023
16 Best Persian OnlyFans Creators to Follow 2023
15 Best Footjob OnlyFans Creators to Follow 2023
15 Best Winnipeg OnlyFans Creators to Follow 2023
15 Best Cougar OnlyFans Creators to Follow 2023
15 Best Twins OnlyFans Creators to Follow 2023
15 Best OnlyFans Twerk Creators to Follow 2023
15 Best Russian OnlyFans Creators to Follow 2023
15 Best Kentucky OnlyFans Creators to Follow 2023
15 Best OnlyFans Deepthroat Creators to Follow 2023
15 Best GILF OnlyFans Creators to Follow 2023
15 Best No PPV OnlyFans Creators to Follow 2023
15 Best Snapchat OnlyFans Creators to Follow 2023
15 Best VIP OnlyFans Creators to Follow 2023
15 Best Punjabi OnlyFans Creators to Follow 2023
15 Best Oklahoma OnlyFans Creators to Follow 2023
15 Best Free Gay OnlyFans Creators to Follow in 2023
15 Best Ukrainian OnlyFans Creators to Follow 2023
15 Best Maine OnlyFans Creators to Follow 2023
15 Best Brisbane OnlyFans Creators to Follow in 2023
15 Best Perth OnlyFans Creators to Follow 2023
15 Best Toronto OnlyFans Creators to Follow 2023
15 Best Country Girl OnlyFans Creators to Follow 2023
15 Best Texas OnlyFans Creators to Follow 2023
15 Best Crossdresser OnlyFans Creators to Follow 2023
15 Best Adelaide OnlyFans Creators to Follow 2023
Project Mental Health
Privacy Policy
Writing legal essays: 8 tips on how to write legal essay

Although it may appear trivial, writing a legal essay is not as easy as writing a simple paper. Obviously, like with all kinds of writing, you need to form a three-part structure: introduction, body and conclusion. However, what makes law essays unique is that they are not supposed to be mere collections of information and facts: rather, they are supposed to be a combination of those facts with your own viewpoint.
Here are some tips to help you write better legal essays.
If given a choice of topic, choose something you care about so that you can present your work passionately. Being prepared is key to writing an excellent legal essay. Make sure you have done your research and have a deep understanding of your topic. Also, try to go over as many real cases as possible because real-world cases prove that you have a firm grasp of your topic.
Use Relevant Previous Cases
An important step in writing a legal essay involves using previous cases related to your topic. To do this, you should choose your source. You can refer to newspapers and magazines to find relevant stories. Research papers and academic textbooks are also full of studies and discussions you can draw on. Consider using both types of sources to make your argument more comprehensive.
Refer to Relevant Laws
It is common to draw on previous cases in legal essays. You should also consider referring to any laws that are relevant to your argument. If your argument is backed by law, no one can criticize it.
Follow Standard Writing Techniques
When you start to write the essay, there are several standard techniques and practices that can make your job easier. Consider following them carefully:
Have an outline : it helps to organize your thoughts and save you a lot of time
Introduce the topic in a compelling manner : it is essential to engage your audience from the beginning
Expand arguments : support your opinion with relevant details, examples, laws, and cases
Expand counter-arguments : balance your argument and try to be unbiased
Present a conclusion : help the reader understand your point by summarizing your argument
Conduct Thorough Analyses
In order to present a convincing argument, you need evidence. More often than not, the evidence you need is not available in a neat and structured manner. This is where your analytical skills come into play. Pay attention to small details and see how the parts of your work fit together. Don't forget that without evidence, you can't prove your point. So don't rush the analysis step and be patient.
Present a Clear Argument
Once you have decided on the subject and title of your essay, it is time to present your argument. Like all argumentative essays, legal essays need to start with your thesis statement – your main opinion.
Remember that your argument must be authentic and include your personal opinion. Try to avoid clichés. As a prospective lawyer, you need to be able to convince others that your opinion is correct. So, writing essays can be a great practice.
Also, dedicate as many paragraphs to your argument as needed. Most students fall into the trap of the three-paragraph argument, when in fact the majority of legal essays need to go into much more detail before a conclusion can be reached. It's not uncommon for an essay to be three or four pages long.
Conclude Wisely
You should not introduce any new ideas in the conclusion of your essay. However, the purpose of the section is not just to rephrase your argument; rather, it readdresses your points in light of the provided evidence.
Revise and Proofread
Once you're finished with your work, let it sit for a day or two before you come back to it. Read it again and correct any grammatical or spelling errors. See if there are any sentences that are vague or hard to understand. Also, it's a good idea to ask a friend or classmate to read your essay before you turn it in. A second pair of eyes is always helpful.
Bottom Line
Although legal essays are argumentative, they tend to have their own unique nuances. In order to write a stellar essay, in addition to following the best practices of essay writing, you need to analyze cases that are relevant to your work and analyze any existing evidence very carefully. This way, you can present a compelling argument and get a top score.
Getting Help
Law students may be confused by all the complexities of writing a solid essay. They might be wondering "can someone help write my essay?" or asking "is it possible to ask someone to write my essay?"
Fortunately, the answer to both of those questions is positive. By asking help from professional custom essay writing services , you can receive quality essays and get excellent grades.

Contributors
Latest news.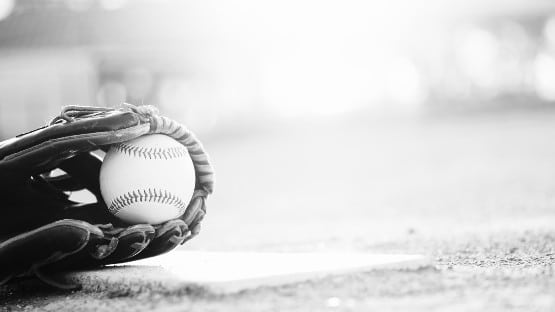 Richmond makes it seven straight, topping RubberDucks, 5-4, on Saturday night
Elliott seems ready to go back to shaky Muskett at QB after Colandrea's record-breaking day
Anthony Colandrea looks like the QB of the future, but as to whether he's the UVA QB of the present, well, Tony Elliott has a policy: that a starter doesn't lose his job due to injury.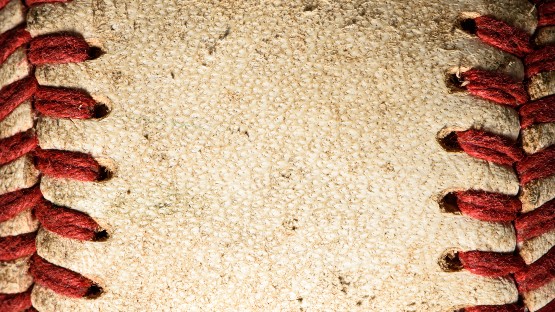 Jumbo Shrimp outlast Tides in 11, winning 4-3 on Saturday night in Harbor Park
The Norfolk Tides (83-53) fell to the Jacksonville Jumbo Shrimp (67-69), 4-3 in 11 innings on Saturday night at Harbor Park.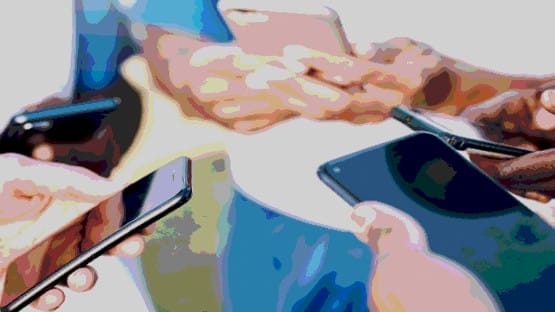 JMU uses delay to regroup; UVA locker room was just trying to keep off their phones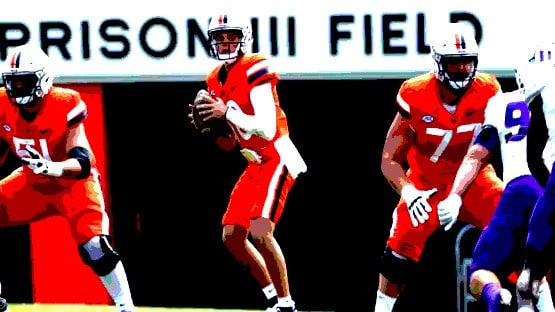 Painful takeaways from Virginia's disappointing one-point loss to JMU

VMI rallies twice in forth, but comes up short in 21-13 loss at Bucknell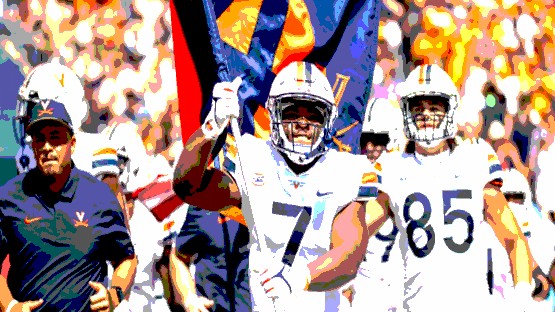 JMU storms back late, scores twice in fourth after weather delay, to stun UVA, 36-35
Augusta Free Press LLC |  Privacy Policy
Professional Content Writing Services | Writers King LTD
October 6, 2022
Posted by: @Writers09
Category: Essay Writing Guide
Writing legal Essay -Legal essay introduction and 5 tips for better legal writing
What is an introduction.
An introduction can be regarded as the first section in an article, essay, book and other forms of writing which are aimed at stating the aims and objectives of the paper. Similarly, an introduction can be regarded as the first portion of a written piece which gives a brief description or summary of the points, theories or examination which will be carried out during the course of the write-up.
Why is an introduction important?
Introduction in all spheres of writing is important for a variety of reasons, some of which include;
It serves as the reader(s) first impression of the written piece.
It gives more credibility to the written piece.
It prepares the readers for the body and conclusion of the written piece.
It establishes and maintains the interest of the reader.
It provides a summary of the main points which will be discussed in the essay.
What are the characteristics of a good introduction?
A good introduction ought to contain the following characteristics or attributes;
A preview of the main and/or essential points in the written piece, all of which ought to revolve around the subject matter of the written piece.
A good introduction ought to establish and maintain the interest of the reader(s).
A good introduction ought to contain mind-blowing facts revolving around the subject matter.
A good introduction ought to be well-structured, brief and very understandable.
A good introduction ought to state the main focus of the written piece.
What is Legal Writing
Legal writing in a nutshell can be regarded as any piece of academic writing which makes in-depth or intricate provisions for legal issues, problems and solutions. Similarly, Legal writing can be regarded as a form of academic writing, mainly used by Lawyers, strictly for the purpose of presenting in-depth legal analysis regarding different subject matters and/or different topics.
Why is Legal Writing Important?
Legal writing plays an important role in both the education and the career of the Lawyer. This is so because, in both situations, the lawyer will be asked to communicate with the opposing counsel, the judges and clients by providing clear and well-articulated arguments.
This can only be done with the aid of proper legal research and legal writing. Alternatively, in order to come up with well-detailed arguments, the lawyer ought to consult and make use of different cases, different subject matters regarding non-law related cases as well as the court's judgement in specific matters.
This simply implies that during the course of carrying out this particular form of writing, the Lawyer becomes overfed with a vast amount of information regarding different subject matters.
What is a Legal Essay?
Simply put, a legal essay can be regarded as a long piece of academic writing which dwells on and examines core legal issues or matters. Similarly, an essay can be regarded as a common form of assessment in the legal field which is used to examine the analytical power, knowledge of the language and the subject matter of the essay and research ability of the student.
In other words, in the legal field, essays are extensively used by lecturers to determine the ability of the student to conduct legal research, the ability of the student to analyze and deduce conclusions regarding a particular legal issue and the ability of the student to provide well-written and detailed sentences.
Writing a good introduction in a legal essay
In order to produce a well-written introduction in a legal essay, it is vital to take note of the following key steps:
Start off with a hook
Simply put, a hook in an essay can be regarded as an opening sentence(usually situated at the beginning of an essay or any other form of the written piece) written with the intention of grabbing the interest of the reader(s). A hook can be written in many forms, however, the basic types of hooks include;
Statistical Hook; This is simply a sentence based on the statistics, percentages or general numbers relating to a particular topic. For example; ' It is estimated that about 600 women, most of which were disguised as men, served during the American civil war'
Question Hook; A question hook can simply be regarded as a sentence which poses a rhetorical question to its readers. Similarly, a question hook can also ask the readers to visualize a particular scenario in their heads. For example; ' Have you ever wondered how much competition Nigeria would be in the international market under a booming economy and good governance?'
Quotation Hook; As its name implies, a hook is an opening sentence which consists of a quote or a word previously stated by another person relating to that particular issue. For example; 'Abraham Lincoln defines democracy as 'a government of the people, by the people, and for the people'.
Informal/Unreliable Hook; An informal or Unreliable hook is an opening statement which is purely based on personal stories and/or hypotheses without formidable and intellectual evidence to back it up. Similarly, the sentence can also be a figment of the writer's imagination and not necessarily real.
For example; ' As a child, I always heavily abused both physically and mentally by my parents, the people who were meant to be my guardians and heroes in the world. As I grew older, it only seemed to get worst, I was always lacking in one area or another in their eyes, i was always guilty for something.
This had a heavy impact on my self-confidence, my self-esteem and my relationship with the people around me. Being a victim of parental abuse myself, I have come to the conclusion that people who are abused in their childhood years, always struggle with key areas in life and it could lead to worst cases like depression, anger, heavy addiction and even suicide'.
While curating introductory hooks in a legal essay, it is vital to note that the hook must be aligned with the nature of the essay and the subject matter. Similarly, statistical and quotation hooks are the most suitable for legal essays.
Define the key term(s):
After providing a hook, to attract the attention of the reader(s), the next step will be to trap and maintain the interest of the reader(s). The best way to do this is by providing a proper definition of the key term or subject in the essay.
This definition may either be brief and singular or it may be a variety of definitions based on the view of the writer and past scholars, it all depends on the nature of the legal essay being written and its word count. Similarly, while writing the hook, it is important for the writer to directly link it to the definition(s) which will be provided in the next phase of the introduction.
For instance; ' It is estimated that about 45% of the people in Nigeria are either neglected or abused from birth till their late teens. Similarly, it has been estimated that about 20% – still in that 45% – are females who are often abused all their lives. Abuse, in the regard and, in its simplest form, can be regarded as the cruel or violent treatment of a person or an animal'
State a summarized version of the core points of the essay:
After providing defining the key term(s) in the essay, the next step will be to introduce the problem or issue to be discussed and the core points relating to that particular problem. Depending on the nature of the research, this process may be brief or lengthily summarized. Alternatively, it is vital to tell the reader(s) how these points will be played out or written in the essay. It is also important to consider that these steps need to be portrayed in the most formal way possible. Hence, the writer ought to make use of;
Legal terms – this could be Latin phrases or extremely ancient words – , it should be minimal or appropriate for the introduction, not excessive.
Properly structured sentences with adequate punctuation marks in the right areas.
Properly cited words or phrases.
5 tips for better Legal writing.
Legal writing is an important aspect in the field of Law, one all Law students and Lawyers must surely face at one point in time or another. This means that everyone in the legal field ought to have firsthand knowledge of the basics of Legal writing. Thus the aim of this article is to provide five basic tips which can be used to enhance or improve the Legal writing techniques of Lawyers and Law students. These tips include:
Quote Sources Appropriately:
In all disciplines, referencing is required to add credibility to the research and the piece being written. These 'references' could be past materials relating to the subject matter or topic of the given assessment.
In the legal field, students are required to make use of statutory provisions and case laws alongside other scholarly works relating to the topic. It is important to note that, regardless of how needed citations and sources can be, it can also get to a point where it may become too much, thus making the piece more complex and ambiguous than it ought to be.
Hence, during the legal writing process, legal writers are advised to make use of scholarly sources moderately. This can be done by placing two to three sources in a paragraph and about five to fifteen in a section, depending on how large or small they may be.
Use proper and plain English:
In the legal field, students and lawyers are often encouraged to make use of ambiguous words when constructing a legal piece. However, in a situation whereby the bulk of the words used in the legal piece is ambiguous and complex, the written piece will be unreadable to both the layman and an expert in the field. In this regard, legal writers are advised to:
Make moderate use of ambiguous words.
Construct sentences properly by placing punctuation marks in the right places and spelling words correctly.
Using plain or simple words to describe the basic terminologies or theories revolving around the subject matter of the research.
Make great use of Legalese:
Legalese or 'the legal language can be regarded as the technical language used in the legal field. It includes formal, archaic and often Latin words used to describe particular terms or processes in the legal field.
Examples of legalese could include Quid Facit Per Alium, Facit Per Se(He who does an act through another does the act himself), Consensus ad idem(Meeting of Minds), Consideration, Offer and so on. In the legal field, legalese is almost as important as case laws and statutory provisions which give massive credibility to the work.
Hence when legal writers are given assessments by experts or other professionals in the field, they are advised to make gracious use of the language. However, in a situation whereby the legal writer is constructing a piece for a layman, he/she is advised to make more use of plain English than the alternative.
Conduct proper legal research:
Legal research is simply regarded as the process of sorting and identifying information or sources, in the bid to provide solutions for legal problems and evidence for the legal hypotheses. Legal research is an important aspect of law and legal writing as a whole.
This is so because the writer has to first of all understand and identify the key points in the research before settling down to organize these points in a formal manner. Hence, it is vital for legal writers to conduct in-depth legal research before and during the legal writing process.
Re-write and proofread
The legal profession demands perfection in all things(even though it may be unachievable at some point). Hence, during the legal writing process, it is important to re-write after producing the first draft at least once.
This is so because when carrying out this process, the writer will be able to identify the areas that are lacking, come up with new theories and conclusions relating to the subject matter and identify the grammatical errors or problems in the sentence.
Alternatively, proofreading, as the last step in legal writing is also an important piece of the puzzle. It aids in the identification of errors and the restructuring of poorly written sentences. Hence, after the entire writing process, legal writers are encouraged to proofread thoroughly before sending out the written piece for examination.
Similarly and for more efficient results, legal writers are advised to seek help from friends or the internet when proofreading. In the case of friends, they can serve as a fresh pair of eyes, thus making it easier to identify errors which the writer may have missed.
In the case of the internet, there are proofreading tools, either paid or otherwise which can be used during the proofreading process. It is often faster and it produces more effective results compared to the ones done by humans.
Leave a Reply Cancel reply
Notify me of follow-up comments by email.
Notify me of new posts by email.
This site uses Akismet to reduce spam. Learn how your comment data is processed .
Popular Questions
Latest questions, project writers nigeria | academic project writing services.
Project Topic Selection – How To Choose Trendy And Ideal Research Topic For Your Academic Project In Nigeria
Thesis and Dissertation Defence Questions -7 General thesis presentation questions
Writing Theoretical Framework – 6 Steps To Writing Theoretical Framework For Research Project, Thesis And Dissertation
Sections Of A Research Project – 3 Main Sections Of A Research Project, Thesis And Dissertation
Writing Sample – Meaning, types and 6 Tips to note when creating a writing sample
Writers King LTD

Popular requests
Our writers can easily write your essay or term paper!
100% Secure!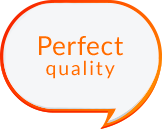 Written from scratch

100% private and secure
24/7 customer support

Instant email delivery

Proper academic format
Legal Essays Writing Assistance
Legal issues can be extremely vexing. Individuals have trouble understanding the most basic of legal rights and regulations; this only gets worse the more complicated these laws become. It's hard to understand the subtleties and nuances of legal proceedings, and that's why we need lawyers, accountants, and other professionals to help us along when we encounter legal issues. These individuals, however, all came from the same place: law school. As law students, they struggled to learn all the diverse, complex and intricate aspects of law. This is, understandably, no easy task, as current legal students are likely finding out. Many students can be dissuaded from law studies because of these difficulties – but then, where would that leave the rest of us?
Get Your Law Essay Done
To save the future from legal ignorance, WriteMyEssayz.com is helping along struggling legal students by offering legal essay writing services. Our legal essays are written by individuals that possess experience in the legal field, and know many of the concept, jargon and specificities that you do. Furthermore, they can turn around essays faster than a jury can reach a verdict! In a matter of days, even hours, or incredible writers can have amazing legal essays fully written, reviewed, revised, edited, proofread and straight back to you! You won't have to wait in suspense for a legal essay that may never come – that's an experience you'll get from some other, lesser quality essay company. At WriteMyEssayz.com, we're all about giving you the product you deserve.
"Just when I thought I would miss my deadline and fail my class, you came through for me. Excellent paper!"
RJ Winters, CA
"When my 6th grade son came home with a research paper assignment I could have fainted! There's no way I could have helped him by myself. Thanks so much for all you did for us. He actually knows how to write a research paper now."
Peggy, Canada
"My term paper was really getting me down. I didn't trust writing services until my friend told me to try yours. I'm sure glad I did. Thanks for the "A" I got from my teacher!"
Claudia, OK
"Thanks for the great help with creating my outline. I look forward to hiring you again for other assignment."
If you're a law student facing a legal essay, exam or other serious assignment in the near future, adequately prepare for it the same way you'd prepare for a court proceeding. Use WriteMyEssayz.com as a dependable resource to support your through your academic hurtles. We have the resources, tools and knowledge to craft incredible pieces of work; all you have to do is approve, and let us take on your essays for you!
Order custom law essays today . We will write your law papers easily!
It's easy to have your paper written
All you have to do is provide us with the exact assignment instructions you have received from your teacher. Our writers will take care of the rest.
1 provide your instructions
2 let the writer do the job
3 download your paper