APA 7 Style: Formatting Guidelines
Common guidelines for apa-format papers.
APA 7 (2020) has introduced new guidelines for student papers that differ from the guidelines for professional papers being submitted for publication. Make sure to check with your professor or teaching assistant on whether they prefer that you use the student or professional format for your work.
Common Guidelines for All APA-Format Papers
Line Spacing
Paragraph alignment and indentation, page numbers.
References Page
Guidelines Specific to Student Papers
Guidelines Specific to Professional Papers Being Submitted for Publication
Headers with Running Head and Page Numbers
Guidelines for All APA-Format Papers
APA 7 (2020) accepts the use of a wider range of fonts than previous editions. Use a consistent font throughout the paper. While the size of the font in the text of the paper should confirm to one of the options below, figures may include a smaller or larger font size as needed.
Font options include:
Times New Roman (12-point)
Calibri (11-point)
Arial (11-point)
Lucinda (10-point)
Sans Unicode (10-point)
Georgia (11-point)
Computer Modern (10-point)
The entire paper, including the title page, body of the paper, references and appendices, should be double-spaced. The bodies of figures and tables are excluded from this rule. Do not add extra line spaces between paragraphs or after a heading. 
Use 2.54 CM (1 inch) margins on all sides of the paper.
All paragraphs should be left-aligned (do not full-justify text). For each new paragraph indent five spaces or ½ inch.  Use the tab key to indent paragraphs.
All papers should have a page number in the top right corner of the header. Page numbers should be on every page of the paper, with the title page being page 1.
APA 7 (2020) recommends the use of headings in order to clarify the organization of papers. Note that a heading for the introduction is not needed or recommended. The number and level of headings required depend on the length and complexity of the paper.
Level One headings are centred and bolded and use title case capitalization (all key words capitalized). The text of the paper begins on the next line as a new paragraph.
Level 2 Headings are left-aligned and bolded and use title case capitalization (all key words capitalized). The text of the paper begins on the next line as a new paragraph.
Level 3 Headings are left-aligned, bolded, and italicized . They use title case capitalization (all key words capitalized). The text of the paper begins on the next line as a new paragraph.
Level 4 Headings are indented, bolded and use title case capitalization (all key words capitalized). There is a period at the end of a level 4 heading, and the text of the paragraph begins immediately after the period.
Level 5 Headings are indented, bolded, and italicized . They use title case capitalization (all key words capitalized). There is a period at the end of a level 5 heading, and the text of the paragraph begins immediately after the period.
Sample Paper with Different Levels of Headers  
Tables and Figures
Label both tables and figures, numbering them consecutively in the order that they are discussed in the text. 
Tables include a numbered label, such as "Table 1", and this bolded label is placed above the title. Below the label, insert a table title in italics; this title should briefly identify the data in the table that follows the label.
Figures can include maps, graphs, charts or other images. Place a label, such as "Figure 1", above the figure; this label is in bold. Below the label, insert a figure title using title case and italics. Below the image, place a caption to offer more detailed information on the figure.
Refer to all tables and figures in the text of your paper by their label: "In Table 1, it is clear that . . ." or ". . . area is separated into five geographically distinct sections (see Figure 2).
APA 7 (2020) offers two options for the placement of tables and figures. They can either be integrated into the text of the paper soon after it is first mentioned in the text. Or, tables and figures can be included after the references. If you choose to position tables and figures after the references page, each table should be positioned on a separate page followed by each figure positioned on a separate page.
APA (2020) recommends that you ask your professor or the editor to which you are submitting a manuscript for publication whether they have a preference as to whether figures and tables be integrated into the text or included on separate pages after the references.
All sources cited in the paper (except for personal communications) should be included in a references list. Begin the references page on a separate page, following the conclusion on the text of the paper. On the top line of the references page, the word References should be centred and bolded. The first reference begins on the next line of the reference page.
For further information on how to format the references page, see APA 7 Style: References . 
Sample References Page
Appendices 
An appendix includes relevant, supplementary information to the paper. Appendices should be placed after the references page and tables and figures (if relevant).
Each appendix should begin on a separate page and should have a label and title.
The appendix label and title should be centred and bolded. Write the label on one line and then the title on the next line.
If you have only one appendix, label it Appendix.
If you have more than one appendix, label them Appendix A, Appendix B, or Appendix C etc. in the order that it is discussed in the text of the paper.
You must refer to all appendices in the text of your paper by their label (see Appendix) or (see Appendix A).
Sample Appendix 

Writing Guides
Citation Generator
Flash Card Generator
Writing Guides / Proper Essay Format Guide (Updated for 2021)
Proper Essay Format Guide (Updated for 2021)
Content is king. The substance of what you write is the most important thing in your essays and term papers .
However, you also have to nail the mechanics of academic writing. You need to master good grammar and sentence structure, and use appropriate vocabulary for your subject or assignment. Many instructors take points off for incorrect formatting.
View 120,000+ Human Written Examples
Learn-by-example to improve your academic writing
You also need to understand different types of essay format, and use the one that is appropriate to your assignment. This article introduces you to the basic elements of essay format, and helps you to improve your essay formatting.
What is Proper Essay Format?
The format of an essay refers to its basic structure , layout, and even its appearance on the page. Although it seems confusing at first, mastering the different essay formats is not that hard.
There are different formats you will use in different classes, but they share many elements in common. After you write enough essays, you will become familiar with the main essay formats used in typical college classes. Also, some subject areas have preferred essay formats or styles.
Standard College Essay Format
Technically, there is no "right" college essay format. Each teacher will have personal preferences for how they want their students' papers to appear. Each class will have its own rules, and it is up to you to follow whatever rules your professor provides.
However, there are some basic elements in a college essay format including font or typeface, linen spacing, margins, and whether to include page numbers, headers, headings, and/or a title page. With a few possible variations, the common formatting elements in college essays include the following:
Standard college essays use standard fonts to create a uniform appearance. The most widely acceptable font used in college essays is Times New Roman, but Arial is sometimes acceptable too. Typically, you will be asked to standardize the size of your font to 12 point, but some instructors prefer 10.  Read this article for more information on how to write an essay .
Line Spacing
Most of the time, you will be asked to use double spacing in your college essays. Occasionally you will be asked to use single spacing, or even 1.5 spacing.
The most common margin size is one inch all around.
Page Numbers and Title Page
Short essays usually do not take a title page, but some do. Likewise, you may be asked to include page numbers only for longer assignments.
First Line Indent
Your college essay will be formatted a lot like the books you read, with the first line of each paragraph being indented. Typically, the first line indent is .5 inch. Also, your college essay should be left aligned, as opposed to centering the text on the page.
Essay Format Headings vs. Headers
Some of your college professors may request that you use a heading, while others will ask that you use a header. Some may ask for both. What is the difference between a heading and a header ?
A heading appears only on the first page, and will typically include your name, your professor's name, the name of the class, and the date of the assignment. For example, MLA style formatting frequently asks for a heading in addition to a running header.
A running header appears on all the pages of your college essay and typically includes only the title of the essay and the page number. Your pages will look like this: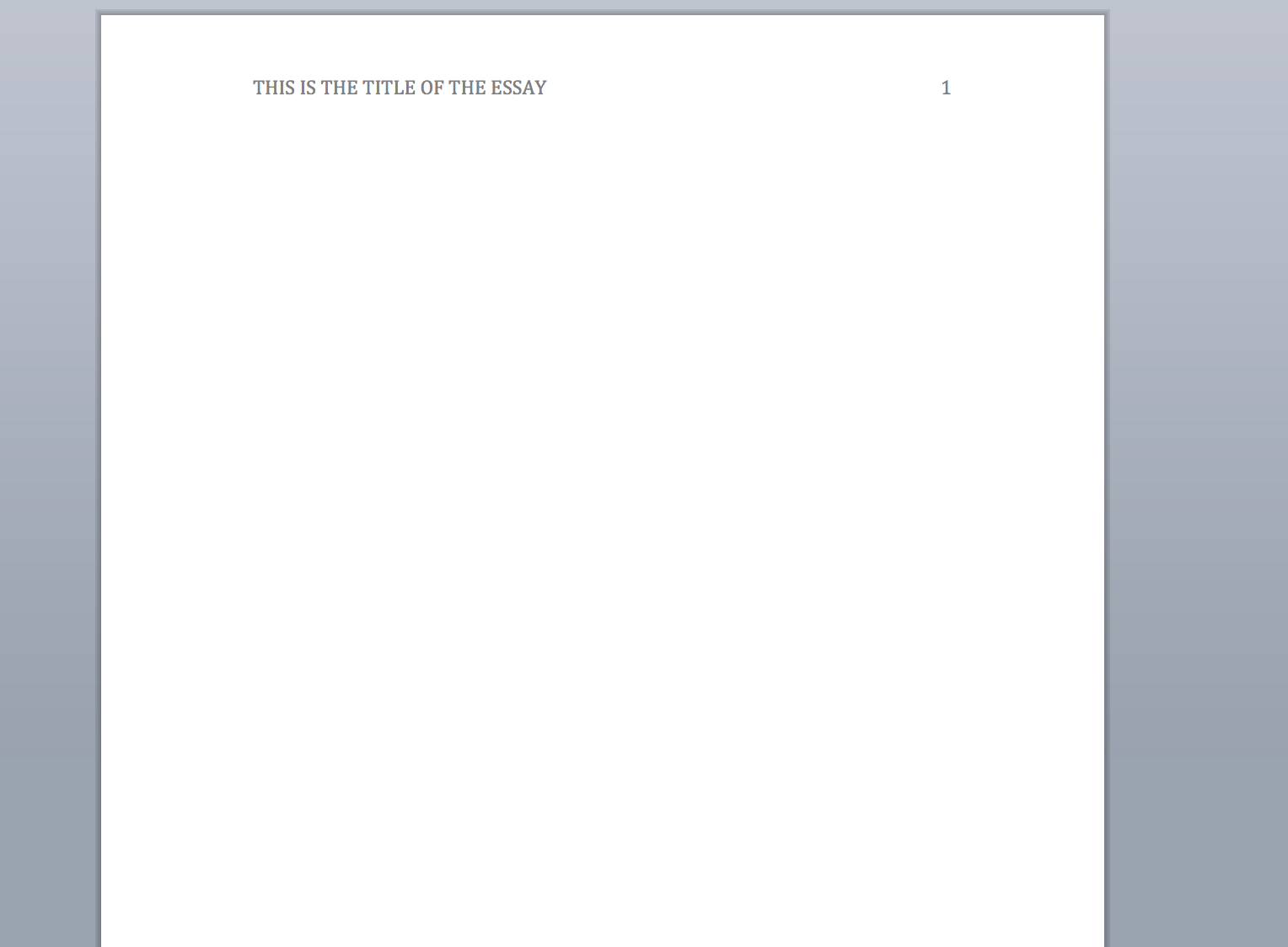 Essay Format Outline
Essay outlines also have their own formats. If you have to create a formal outline for an academic essay, it is always best to check with your professor to see if there is a specific style you are supposed to follow. A typical college essay outline is as follows, using Roman numerals as the top level:
I. Introduction
A. Body section
1. Sub-section
2. Sub-section
B. Body section
III. Conclusion
Essay Format Templates
Scholarship essay format.
If you ever hope to earn a scholarship, now is the time to master the scholarship essay . A scholarship essay should be tailored to the specific fund you are applying for, and it is best to avoid a generalized essay. The main components of the scholarship essay format are similar to those in a standard college essay:
12-point font (Times New Roman or Arial)
First line indent
Double-spacing
1-inch margins
Unlike most college essays, a scholarship essay is going to be written in the first person, because it is about you. You are supposed to talk about yourself in a scholarship essay, whereas in a college essay, you should be writing in third person unless instructed otherwise. The scholarship essay will give you a chance to show how much work you have done to reach your goals, and why you stand out from the crowd.
Even for needs-based scholarships, you will want your reader to know that receiving financial aid is not the only reason you are worthy of receiving the scholarship. Talk at length about what motivates you and what makes you tick. Even if your future goals and career plans are not etched in stone, you can share information about your visions and dreams for the future and how you believe a college education will help you contribute to society.
College Application Essay Format
Like a scholarship essay, a college application essay should be written in the first person. Some college essays will be as short as 100 words, whereas others will be 1500 words or even more. Always follow the instructions, while also keeping in mind the standard rules for what the admissions committee wants:
If you are sincere about getting into a school, spend time on your admissions essay. Make sure the formatting is correct, that you answered the question or responded to the prompts, and that you use good grammar.
For many college application essays, you want to start with a powerful introduction. Telling a brief story about something that happened in your life to shape your character is a good start. Then, be honest and tell the admissions committee about who you are, and why you are interested in their institution. You should ideally share information about your interests and goals, and what courses you are interested in as well. Many college entrance essays have prompts that ask you to reflect on a personal experience that shaped who you are, a position of leadership that you held, or a story about how you overcame a challenge or defeated an obstacle. Because a college application essay is a high stakes situation, it is advisable to seek help from a professional writer or tutor to help you polish your prose. Remember, you are competing with hundreds of applicants and your essay needs to stand out.
Reflective Essay Format
A reflective essay is naturally less formal than an ordinary expository essay. However, there are still formats that you would be expected to follow when you prepare a reflective essay. Some reflective essays are written in the first person, whereas others are more formal like a typical college essay. The format of the reflective essay will include the basic rules of font, paragraph and line formatting, and page setting like margins.
Some reflective essays ask you to reflect on an event in your life or on your own personality. However, not all reflective essays are that personal. Many reflective essays ask you to comment on a specific text that you have been reading in class, a work of art or music, or a current event. When asked to write a more formal reflective essay like this, it helps to begin with an introduction to the object of reflection. If you are reflecting on a scholarly article, your introductory paragraph would include information about the author and title of the publication, and a brief summary of the main arguments. Then, you would begin the reflection as if you were having a conversation with the author.
A sample reflective essay outline is as follows:
A. Name, date, and title of the article, piece of music, or work of art.
B. Brief overview or summary of the object of reflection
C. Thesis: Your opinion or take on the article.
1. Do you agree or disagree with the author, or like or dislike the piece?
2. Introduce a new angle or line of thinking that adds to or challenges the original piece.
A. Focus on one element of the source, weaving in your own ideas or personal experiences.
B. Focus on another element of the source, weaving in your own ideas or personal experiences.
A. Wrap up the reflective essay with a brief summary
B. Suggestions for further research or reflection
Persuasive Essay Format
When you write a persuasive essay , your goal is to influence your reader. For example, you want to talk your reader into changing his or her voting habits, or you want your reader to stop eating meat. When you write a persuasive essay, you have the opportunity to use all the rhetorical strategies you have been learning, such as pathos, ethos, and logos. Use strong and emotionally powerful diction, tone, and imagery, but also rely on credible evidence to substantiate your claim.
A persuasive essay can be of almost any length, and is written in formal academic style. You will follow the structure and outline used for a standard academic essay with an introduction, body, and conclusion. Persuasive essays are also strongly driven by a thesis statement .
A. Hook your reader with a fun or controversial opening statement.
B. Lead into the main topic with background information.
C. State your case, persuade your reader with a strong thesis statement.
A. Reason one
B. Reason two
C. Reason three
D. Acknowledge the opposing or alternative points of view
E. Respond to and refute the opposing points of view
A. Restate your claim
B. Urge the audience to take action
Use the same essay format for standard college essays, with 12-point Times New Roman font throughout and double spacing.
APA Essay Format
The American Psychological Association (APA) offers one of the most widely used essay formats. It is unlikely you will get through college without having to write at least one essay using APA style citation . Psychology classes almost always rely on APA formatting, but APA formatting is standard in a range of other social science disciplines including criminal justice and nursing.
APA formatting follows the basic rules for a standard college essay:
12-point font (Times New Roman)
However, APA formatting also includes a title page, a running header with both title and page numbers, and in some cases, an abstract.
APA Title Page
A title page helps your completed essay look polished and presentable in class. On the APA formatted title page, you will include the title of your essay, centered on the page. On a line immediately below the title, also centered, you will write your name. You may also write the name of your class or institution below your name, as well as the date.
APA Running Header
A running header is what appears at the top of every page of the completed essay. In APA format, your essay header will include the TITLE OF THE ESSAY IN ALL CAPITAL LETTERS, and also the page numbers. An example of a title page with the running header in APA format is as follows: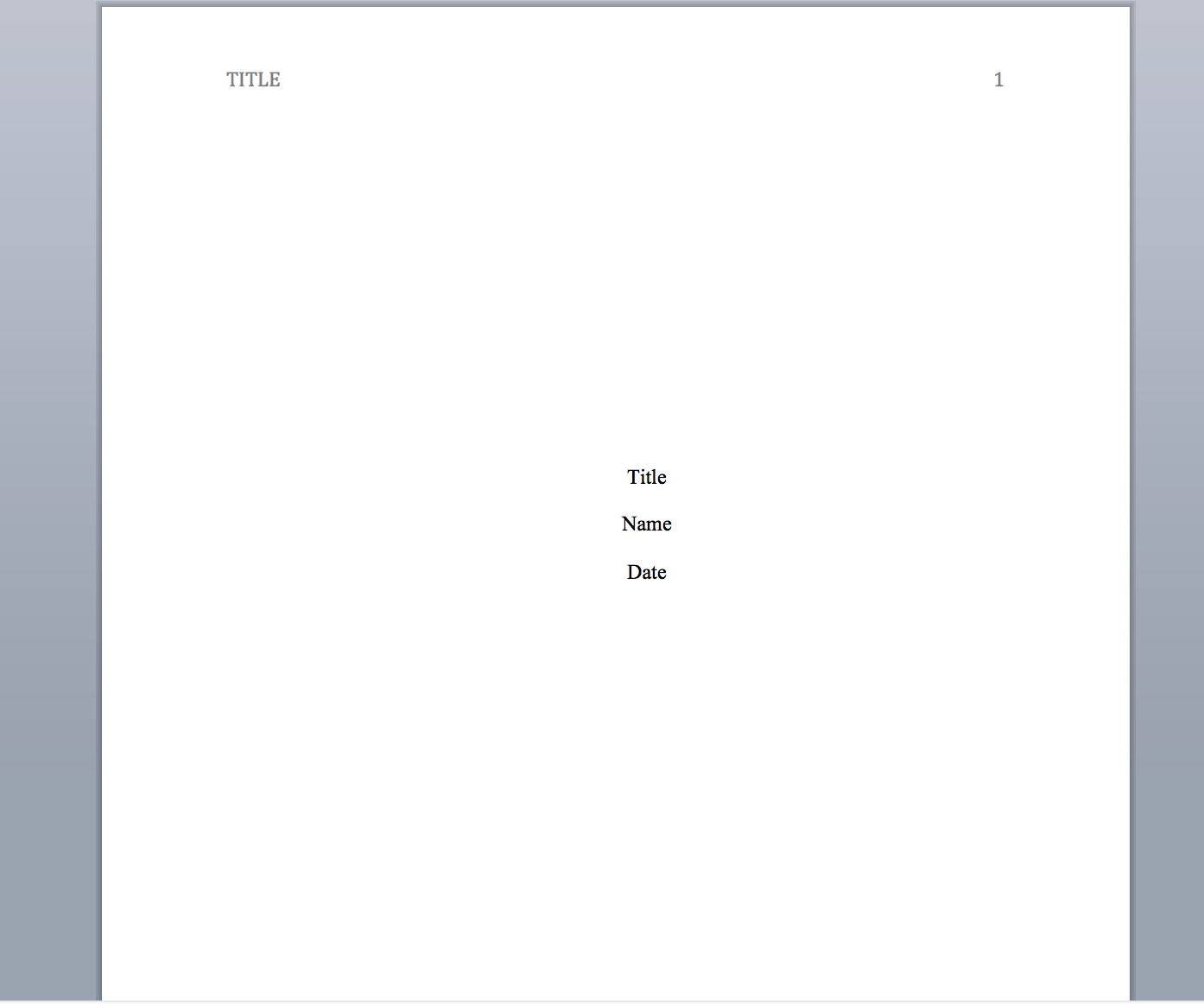 APA Abstract
Longer research papers in APA format may include an abstract. An abstract is similar to a summary in that it includes the main points of your research. Especially if you are preparing the results of your own research, you will include an abstract that reviews the methods and results of your experiment. Not all papers require an abstract. Usually an abstract accompanies original research in which you want the reader to have a snapshot or overview of how you conducted the study and what the results indicate.
Some APA format papers follow the standard format of research publications, which include the following sections after the abstract:
Introduction or Background
Conclusions
Not all APA format papers are research reports, though. Some will be standard college essays, some will be article reviews, and others will be responses to essay questions or prompts.
In APA formatting, when you have a longer paper it helps to organize it with subheadings. The subheadings help draw the reader's eye to the different sections of your paper. You can use bold font to identify the subheadings, as follows:
This is the introduction to your topic, and where you hook the audience into reading the rest of the paper.
The review of literature is where you describe some of the most important research studies that have already been done on this topic.
The methods section is where you describe the research participants and procedures of the experiment. If you did not conduct an experiment, then you would discuss how you went about compiling data, such as through a search of academic databases or through interviews.
This is the section where you list the raw data from your survey or experiment, or where you simply discuss the results without making inferences or analyses.
In the discussion section of an APA paper, you analyze the results of your research, placing those results into the context of prior literature. Talk about whether you proved your hypothesis. Also discuss limitations to the research, and suggestions for future research.
Wrap up all your research neatly, mentioning how your research contributes to the growing body of knowledge on the topic.
Always list the sources you used in the paper, but do not list any sources that you do not cite directly in the body of the essay using parenthetical citations.
Appendix or Appendices
Include the survey instrument you used, a list of interview questions, or important tables and charts.
MLA Essay Format
Another one of the common essay formats you will encounter in college is from the Modern Language Association (MLA). Used most commonly in the arts and literature classes, MLA format shares some elements in common with other college essays, such as:
Unlike APA formatting, MLA does not typically require a title page. However, you may be asked to put your name, professor's name, class name, and date in the upper left corner of the first page of your essay instead. For example:
Another thing that differentiates MLA format from APA and other types of essay formats is how you cite your sources. In MLA, you always offer the page number even when you do not quote directly. This may seem problematic when you are paraphrasing an author's main idea, but it is nevertheless standard practice. MLA papers tend to be discursive. You are expected to engage a work of art or literature in a sort of conversation, weaving in what other people have said on the topic.
Chicago Essay Format
Chicago style format is also common in college essays, particularly in classes in history, political science, and public policy. With Chicago style, you can stick to the basics:
Chicago style formatting also has a title page, similar to APA format. However, you will insert a lot of space between the title of the essay and your name and date as follows: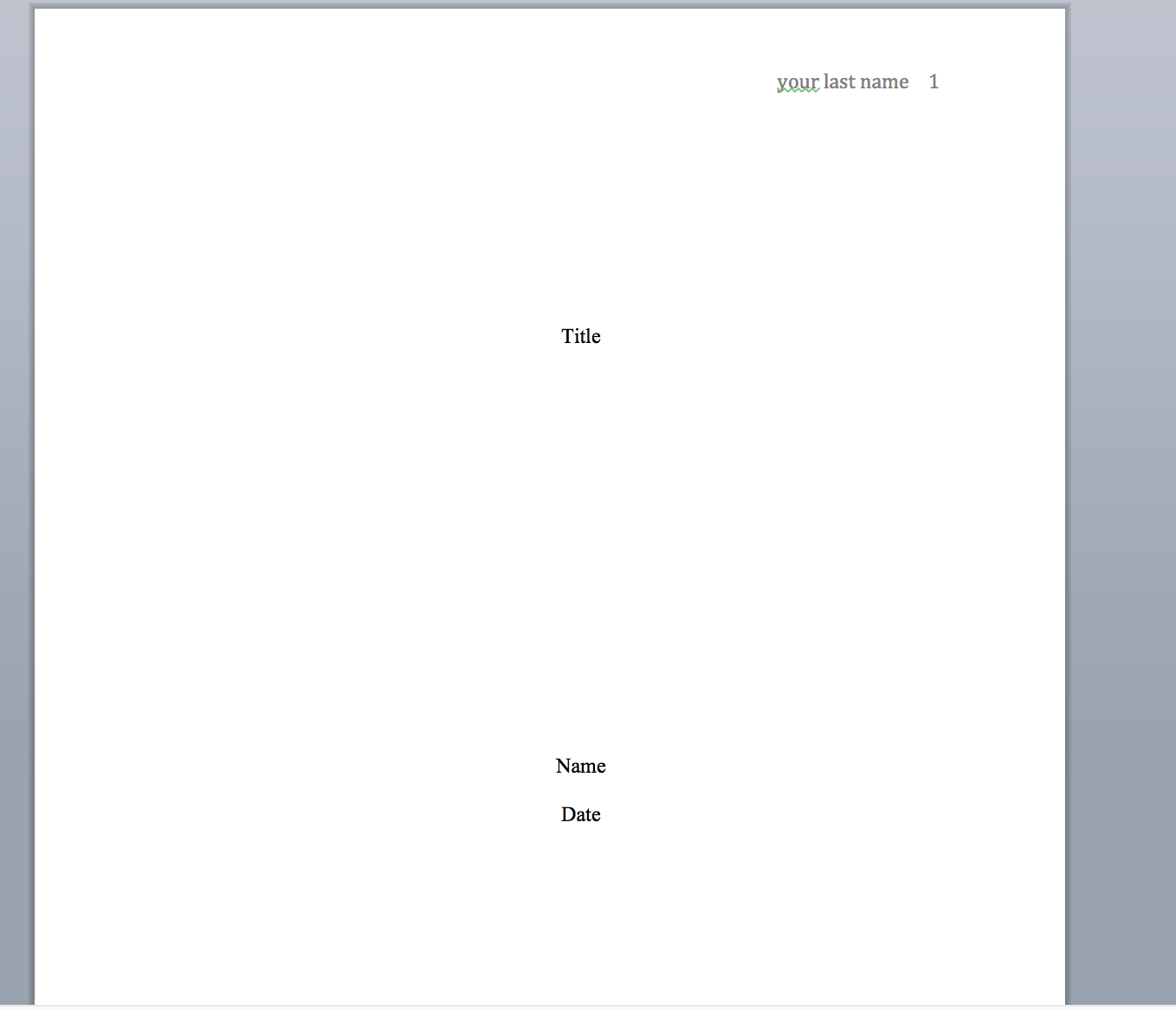 Another thing that differentiates Chicago style from other styles of essay formats is the citation style. Whereas APA and MLA style essays use in-text parenthetical citations, Chicago style usually takes footnotes.
Additional Elements of an Essay
Some types of essays, such as longer research papers or dissertations , also include other elements. A table of contents is one thing that is unnecessary in all shorter essays, but essential for long assignments like dissertations or Masters theses. Software like Microsoft Word can help you create a table of contents that takes into account the important headings or subheadings of your document.
Types of Essay Formats
The most common types of essay format you are likely to encounter in college include the following:
APA essay format
MLA essay format
Chicago essay format
Harvard essay format
Persuasive essay format
Argumentative essay format
Research essay format
Reflective essay format
Expository essay format
Compare and contrast essay format
Cause and effect essay format
Analytical essay format
Essay Format Example
The main elements of any standard college essay include the following:
Running Header (Title and Page Number)
Bibliography/References/Works Cited
The main elements of an APA format essay include the following:
The format of an essay is important for its overall appearance and structure. When you master the different essay formats, you will find it much easier to complete your assignments. Each essay format has its own set of rules and guidelines, but all college essays share certain elements in common.
Almost all essays have an introduction, body, and a conclusion. In some cases, you will also need a title page, an abstract, and a running header. Each class and each instructor will give you specific instructions about the formatting of your essay.
After reading this article, you have a better understanding of the most common essay formats you will encounter during your academic career. You can apply what you have learned about standard college essays to any assignment you encounter. In addition to this guide, you can also consult with a writing coach or assistant to help you with your work.
Take the first step to becoming a better academic writer.
Learning / writing tools.
How to write a research proposal 2021 guide
Guide to citing in MLA
Guide to citing in APA format
Chicago style citation guide
Harvard referencing and citing guide
How to complete an informative essay outline
Analyzing Exemplary Paraphrase Examples
Hooking the Reader: How to Start a Narrative Essay
How to Write a Thesis Statement for a Persuasive Essay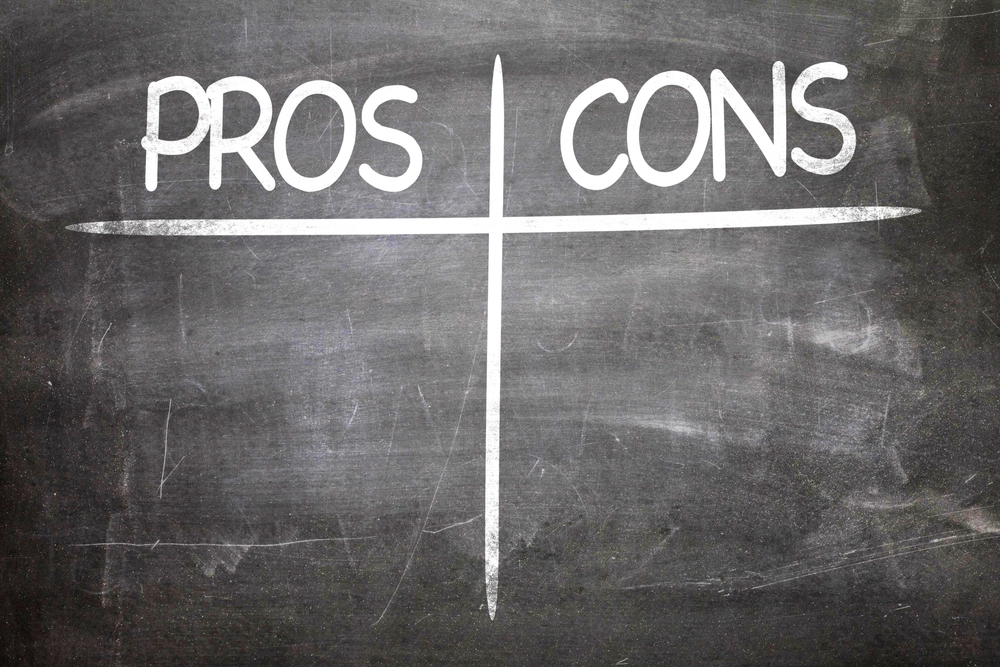 8 Strategies for Writing Persuasive Pros and Cons Essays

Optimizing Essay Font Size: Tips For Clear And Legible Text
When choosing the font size for your essay introduction, balancing readability and aesthetics is important. A commonly used font size for essays is 12 points, as it provides clear and legible text.
This site allows readers to easily follow your writing without straining their eyes. However, Font size might seem like a small detail, but it can have a big impact on the readability and overall quality of your work.
We will explore the importance of essay font size and how it can affect the clarity of your text. We will also discuss choosing the right font for your essay, considering factors such as legibility and professionalism. Additionally, we'll delve into the impact of font size on readability and provide tips on determining the ideal font size for your specific needs.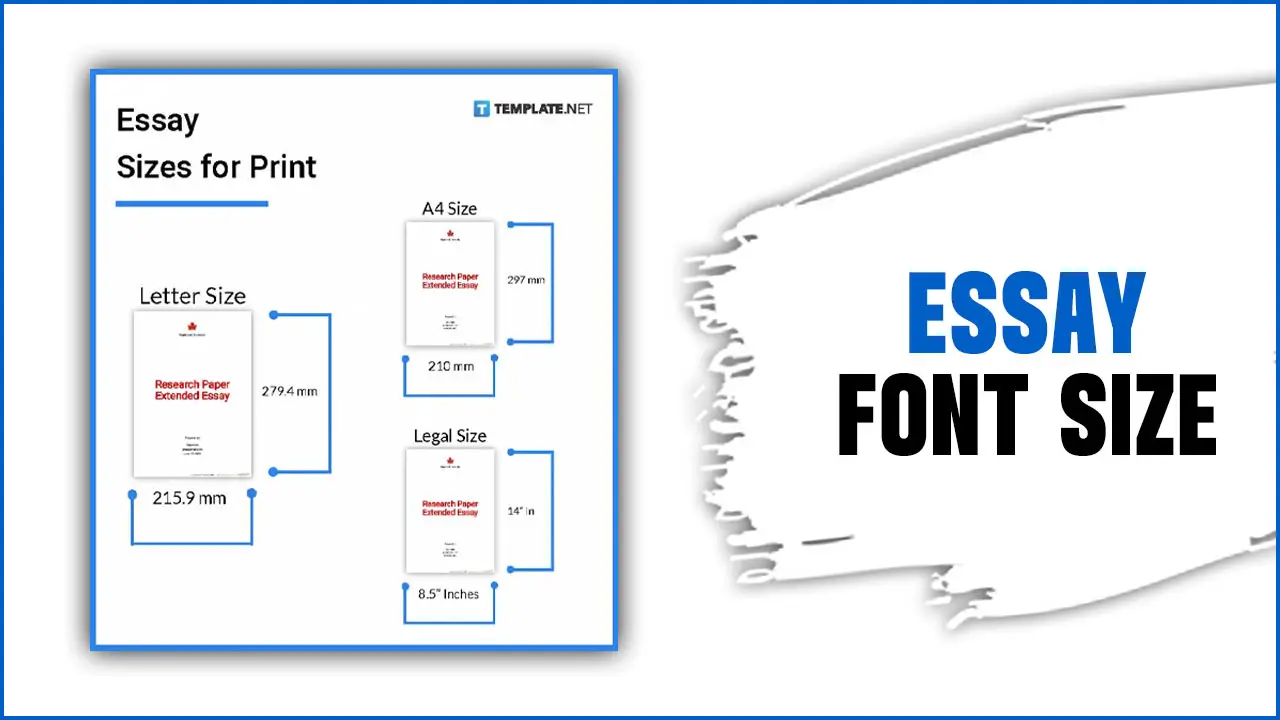 Table of Contents
Understanding The Importance Of Essay Font Size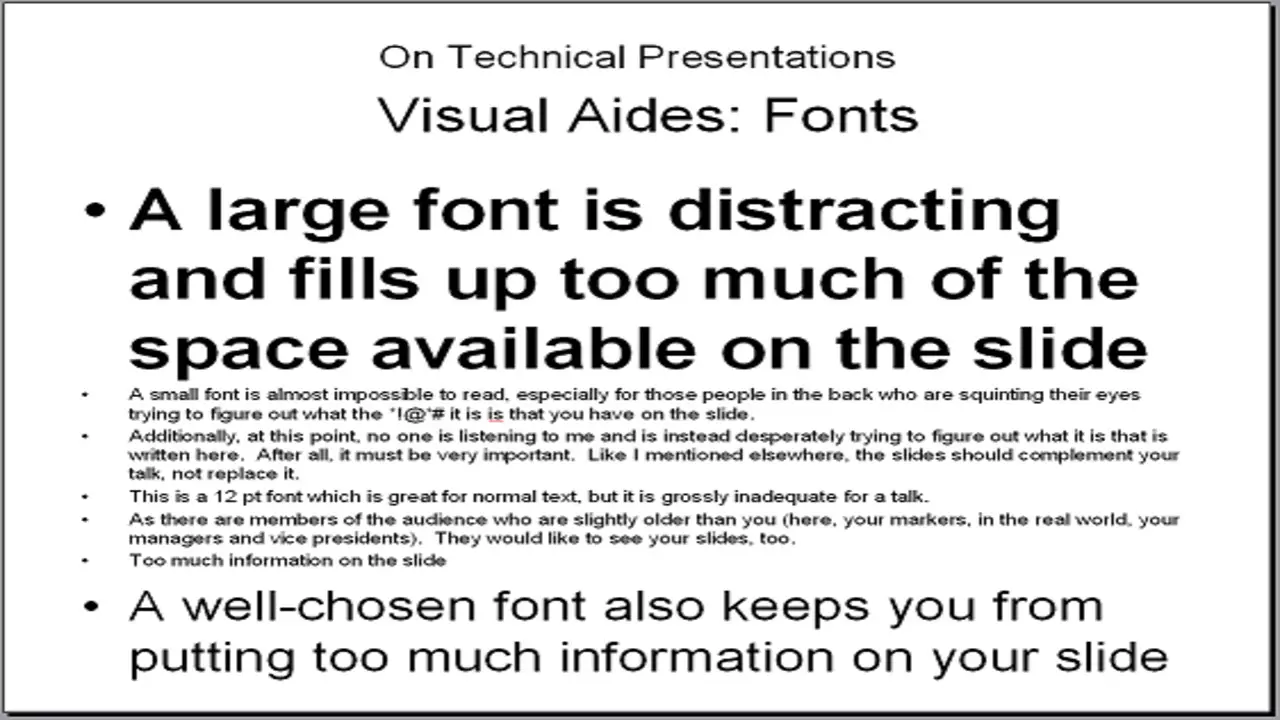 Font size is a critical factor that significantly affects the readability and comprehension of an essay. By choosing the right font size, you can enhance the overall clarity of your text and make it easier for readers to understand your message. While the standard font size for essays is usually 12 points, it's important to consider your instructor's or institution's specific requirements.
Different fonts may require different font sizes to maintain optimal readability, so choosing a font size that maximizes legibility is essential. It's also worth noting that adjusting line spacing can further improve the readability of your essay. By carefully considering these factors, you can ensure that your essay font size is clear and easy to read.
Choosing The Right Font For Your Essay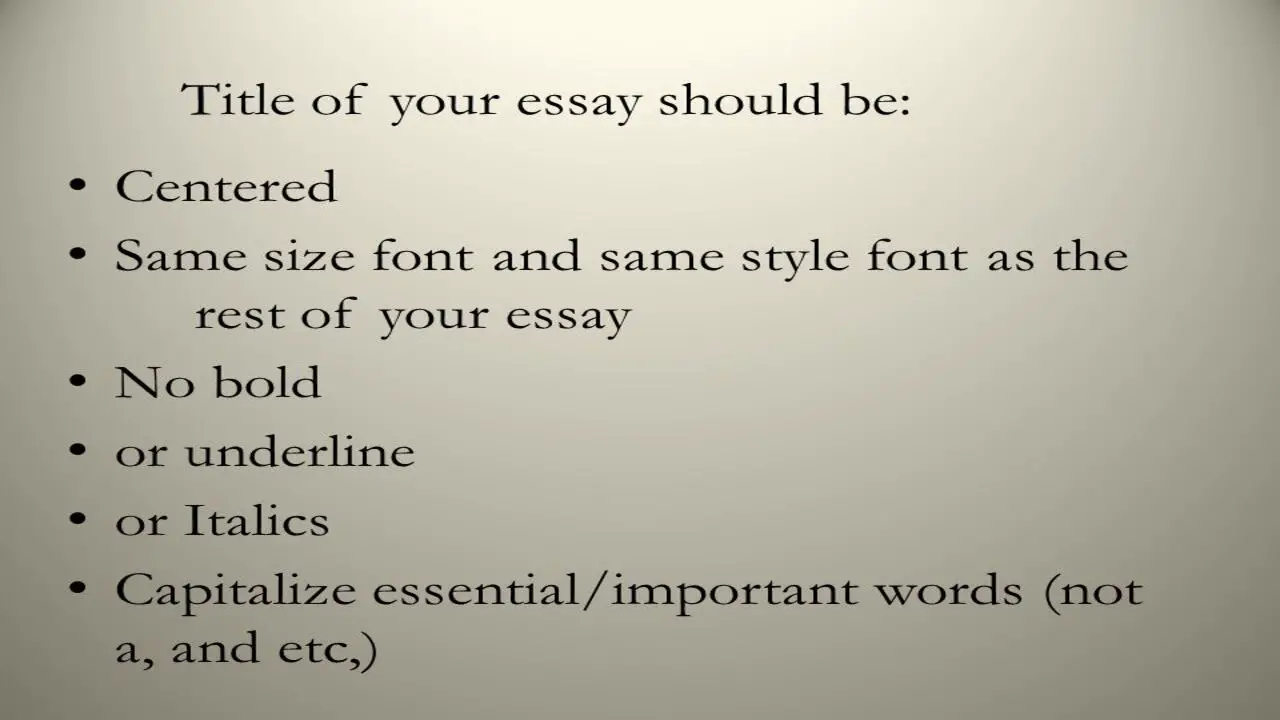 Choosing the right font for your essay may seem like a small detail, but it can have a big impact on your work's overall appearance and readability. For font size, it is important to strike a balance between readability and professionalism. Most academic institutions recommend using a standard font, such as Times New Roman or Arial, with a font size of 12pt.
This size allows for easy reading without appearing too large or too small. However, it is always best to check with your instructor or institution for any specific guidelines they may have regarding font size.
Factors To Consider When Selecting A Font For Your Essay
When selecting a font for your essay, several important factors must be considered. One of the primary considerations is readability – you want to choose a font that is easy to read and doesn't strain the eyes. Stick to standard fonts like Times New Roman or Arial for a professional look.
Regarding font size, it is generally recommended to go with a size between 10-12 points, which is neither too small nor too large. Avoid using decorative or ornate fonts, which can be challenging to read in longer texts. It's also a good idea to test the font and size by printing or previewing your essay to ensure clarity and legibility on different devices and mediums.
The Impact Of Font Size On Readability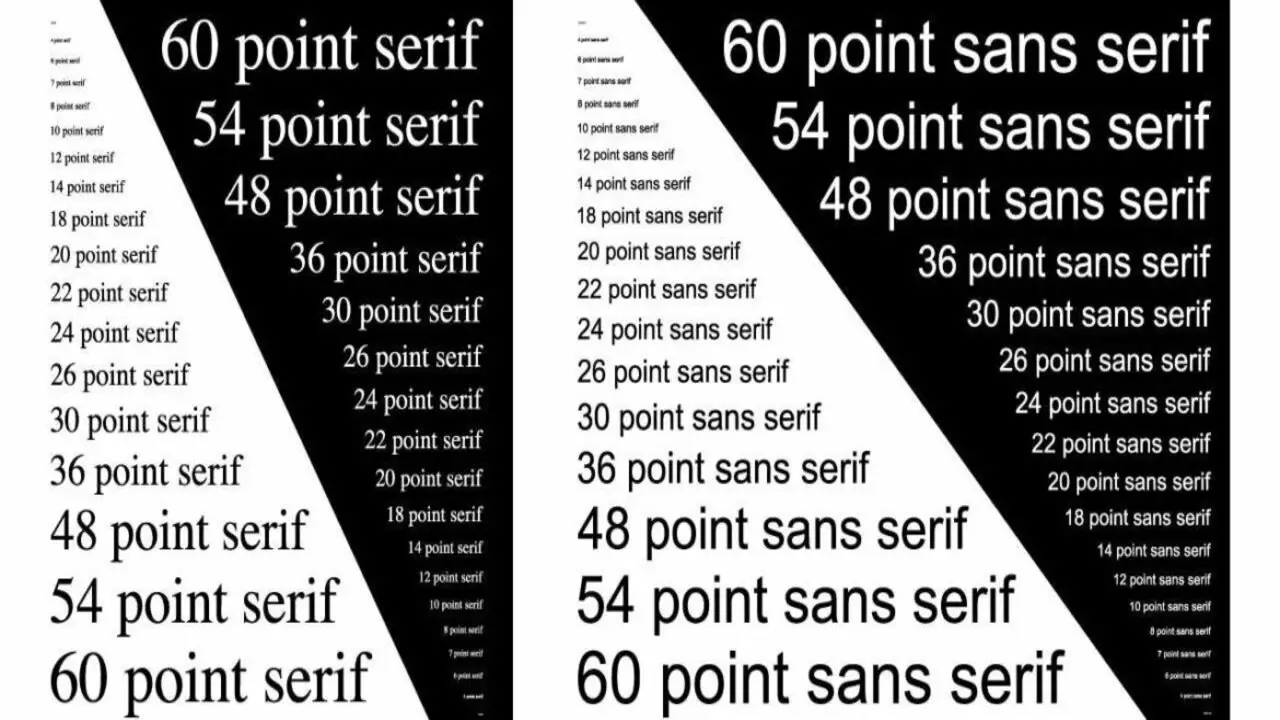 Regarding writing essays, the font size you choose can significantly impact your work's readability. Selecting an appropriate font size is crucial in ensuring your essay is easy to read and understand. Generally, a standard font size of 12 points is recommended for academic writing because it strikes a balance between being legible and not taking up too much space on the page.
However, it's important to consider the specific guidelines provided by your instructor or institution, as they may have different requirements. Ultimately, the goal is to choose a font size that allows your readers to comfortably engage with your essay without straining their eyes or feeling overwhelmed by excessive text.
How To Determine The Ideal Font Size For Your Essay
It is crucial to consider several factors to determine the ideal font size for your essay. Firstly, prioritize clarity and legibility by choosing a readable font size. The font style, such as serif or sans-serif, should be easy on the eyes. Stay away from ornate or excessively stylized fonts that hinder readability. Additionally, pay attention to the spacing between lines and letters to guarantee clear text. Consistency in font size throughout your essay will provide a polished look.
Ensuring Optimal Spacing In Your Essay
There are a few key considerations to remember when it comes to ensuring optimal spacing in your essay. First and foremost, selecting the right font size is essential. Avoid using an overly small or large font size, which can negatively impact readability. Stick to a standard font size, such as 12-point Times New Roman or Arial, to balance legibility and professionalism. In addition to font size, pay attention to line spacing.
Adjust it accordingly to ensure adequate spacing between lines of text, avoiding overcrowding. Regarding paragraph spacing, create visual breaks between paragraphs to improve readability and organization. Incorporating headings and subheadings is another effective strategy for organizing your essay's content and facilitating easy navigation. Finally, proofread your essay for any formatting issues or font size and spacing inconsistencies.
Creating Clear Headings In Your Essay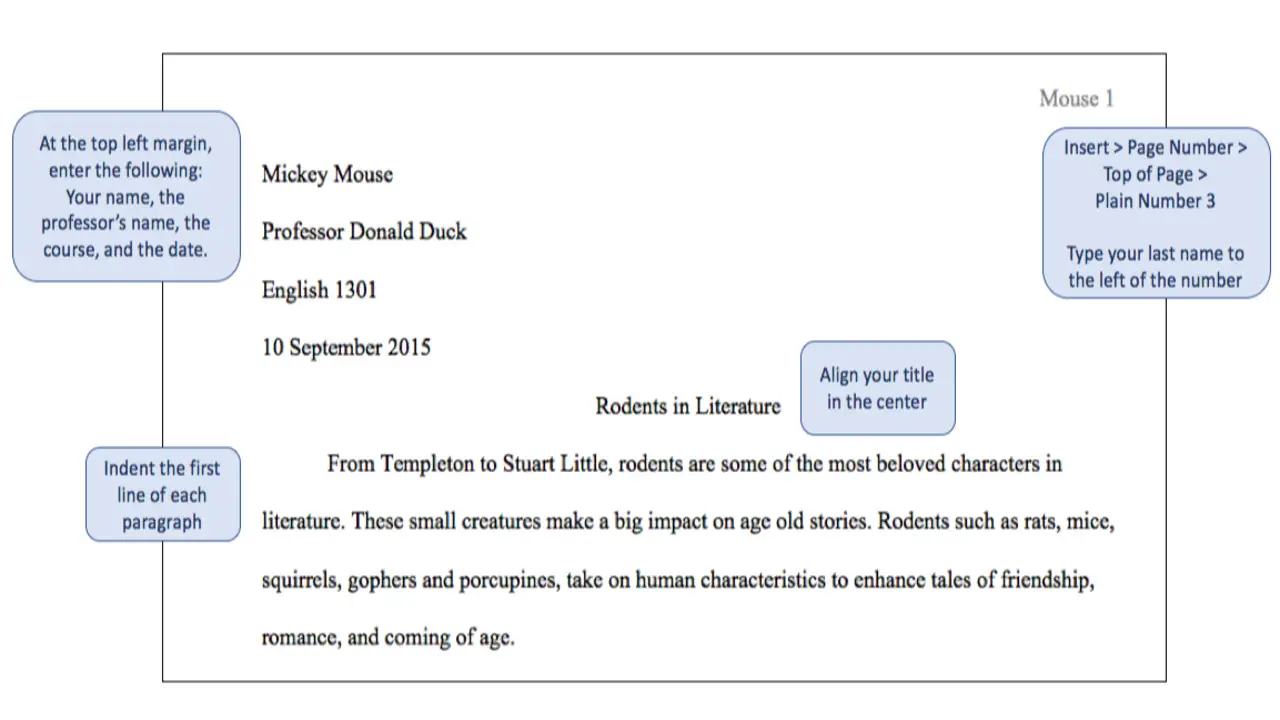 Creating clear headings in your essay is an important aspect of formatting and organization. The font size you choose for your headings should be consistent throughout your essay to maintain a cohesive and professional appearance. Generally, it is recommended to use a slightly larger font size for headings compared to the body text.
This helps to differentiate the headings and make them stand out on the page. A common practice is using a font size one or two points larger than the body text. However, it is important to follow any specific guidelines your instructor or institution provided regarding font sizes for headings in your essay.
The font size of your essay plays a crucial role in ensuring clear and legible text. It impacts the readability of your content and can make a significant difference in how your readers perceive and understand your writing. By choosing the right font and determining the ideal for your essay font size , you can enhance the overall reading experience . Additionally, paying attention to spacing and creating clear headings will further improve the organization and clarity of your essay.
However, it is also important to consider the specific guidelines provided by your instructor or institution, as they may have their preferred font and size requirements. Ultimately, the goal is to choose a font size that allows your essay to be easily read and understood by your audience.
Frequently Asked Questions
1.What Is The Proper Font For An Essay?
Ans: For an essay, it is recommended to use a legible font like Times New Roman, Arial, or Calibri. The font size should be 12pt for easy reading. Avoid using decorative or script fonts as they can hinder readability on-screen and print.
2.What Is The Standard Size Of The Essay?
Ans: The standard font size for an essay is typically 12 points, ensuring readers' readability. It's important to follow any formatting guidelines your instructor or institution provides. Adjustments to the font size may be needed if there are requirements for page limits or word counts.
3.How Can I Make My Font Size Bigger?
Ans: Use the formatting options in your word processing software to increase the font size. Select the text and choose a larger font size from the dropdown menu or use keyboard shortcuts like "Ctrl" and "+" on Windows or "Command" and "+" on Mac. Avoid making it excessively large to maintain readability.
4.Why Does My Essay Font Size Look Different On Every Computer?
Ans: The appearance of font size can vary on different computers due to screen resolution, display settings, and software differences. Use a standard font size and test readability on multiple devices to ensure consistency. Consider converting your essay to PDF format for a consistent visual appearance when sharing.
5.How Can I Adjust The Font Size To Optimize Readability Without Compromising The Word Count ?
Ans: To optimize readability without compromising word count, select a font size that is easily readable but doesn't significantly increase the word count. Experiment with different sizes to find the right balance. Adjust formatting elements like line spacing or margins to accommodate larger text without lengthening the essay. Choose clear and legible fonts that are easily read, even in smaller sizes, like Arial or Times New Roman.
Related posts:
The Power Of Bold Script Font: Tips And Tricks For Designers Designers are always on the lookout for new ways to make their projects stand out. One way to make an impact with typography is by using bold script fonts. Bold script fonts are a great way to add a touch...
Snowhouse Font: The Perfect Typeface For Holiday Marketing As the holiday season approaches, businesses gear up for annual marketing campaigns to spread festive cheer and promote their products and services. One crucial element of successful holiday marketing is typography, which can significantly impact the overall look and feel...
Free Download – Use Bulky Font On Your Website The right font is crucial for a website's visual appeal and readability. Bulky fonts can be a great option to emphasize important information, draw attention to headlines, and make the text more readable for users. With numerous free bulky fonts...
Upgrade Your Designs With The Latest Graduation Font Download – Amazing Guideline Fonts can make or break the design of any project, and graduation fonts are no exception. The latest graduation font downloads offer a plethora of options to choose from, ranging from elegant scripts to bold block letters. Using the right...
Leave a Comment Cancel reply
Save my name, email, and website in this browser for the next time I comment.
Frequently asked questions
What font and font size is used in apa format.
APA Style papers should be written in a font that is legible and widely accessible. For example:
Times New Roman (12pt.)
Arial (11pt.)
Calibri (11pt.)
Georgia (11pt.)
The same font and font size is used throughout the document, including the running head , page numbers, headings , and the reference page . Text in footnotes and figure images may be smaller and use single line spacing.
Frequently asked questions: APA Style
APA footnotes use superscript numbers and should appear in numerical order. You can place footnotes at the bottom of the relevant pages, or on a separate footnotes page at the end:
For footnotes at the bottom of the page, you can use your word processor to automatically insert footnotes .
For footnotes at the end of the text in APA, place them on a separate page entitled "Footnotes," after the r eference page . Indent the first line of each footnote, and double-space them.
For both approaches, place a space between the superscript number and the footnote text.
APA Style requires you to use APA in-text citations , not footnotes, to cite sources .
However, you can use APA footnotes sparingly for two purposes:
Giving additional information
Providing copyright attribution
Yes, APA language guidelines state that you should always use the serial comma (aka Oxford comma ) in your writing.
This means including a comma before the word "and" at the end of a list of three or more items: "spelling, grammar, and punctuation." Doing this consistently tends to make your lists less ambiguous.
Yes, it's perfectly valid to write sentences in the passive voice . The APA language guidelines do caution against overusing the passive voice, because it can obscure your meaning or be needlessly long-winded. For this reason, default to the active voice in most cases.
The passive voice is most useful when the point of the sentence is just to state what was done, not to emphasize who did it. For example, "The projector was mounted on the wall" is better than "James and I mounted the projector on the wall" if it's not particularly important who mounted the projector.
Yes, APA language guidelines encourage you to use the first-person pronouns "I" or "we" when referring to yourself or a group including yourself in your writing.
In APA Style, you should not refer to yourself in the third person. For example, do not refer to yourself as "the researcher" or "the author" but simply as "I" or "me." Referring to yourself in the third person is still common practice in some academic fields, but APA Style rejects this convention.
If you cite several sources by the same author or group of authors, you'll distinguish between them in your APA in-text citations using the year of publication.
If you cite multiple sources by the same author(s) at the same point , you can just write the author name(s) once and separate the different years with commas, e.g., (Smith, 2020, 2021).
To distinguish between sources with the same author(s) and  the same publication year, add a different lowercase letter after the year for each source, e.g., (Smith, 2020, 2021a, 2021b). Add the same letters to the corresponding reference entries .
According to the APA guidelines, you should report enough detail on inferential statistics so that your readers understand your analyses.
Report the following for each hypothesis test:
the test statistic value
the degrees of freedom
the exact p value (unless it is less than 0.001)
the magnitude and direction of the effect
You should also present confidence intervals and estimates of effect sizes where relevant.
The number of decimal places to report depends on what you're reporting. Generally, you should aim to round numbers while retaining precision. It's best to present fewer decimal digits to aid easy understanding.
Use one decimal place for:
Standard deviations
Descriptive statistics based on discrete data
Use two decimal places for:
Correlation coefficients
Proportions
Inferential test statistics such as t values, F values, and chi-squares.
No, including a URL is optional in APA Style reference entries for legal sources (e.g. court cases , laws ). It can be useful to do so to aid the reader in retrieving the source, but it's not required, since the other information included should be enough to locate it.
Generally, you should identify a law in an APA reference entry by its location in the United States Code (U.S.C.).
But if the law is either spread across various sections of the code or not featured in the code at all, include the public law number in addition to information on the source you accessed the law in, e.g.:
You should report methods using the past tense , even if you haven't completed your study at the time of writing. That's because the methods section is intended to describe completed actions or research.
In your APA methods section , you should report detailed information on the participants, materials, and procedures used.
Describe all relevant participant or subject characteristics, the sampling procedures used and the sample size and power .
Define all primary and secondary measures and discuss the quality of measurements.
Specify the data collection methods, the research design and data analysis strategy, including any steps taken to transform the data and statistical analyses.
With APA legal citations, it's recommended to cite all the reporters (publications reporting cases) in which a court case appears. To cite multiple reporters, just separate them with commas in your reference entry . This is called parallel citation .
Don't repeat the name of the case, court, or year; just list the volume, reporter, and page number for each citation. For example:
In APA Style , when you're citing a recent court case that has not yet been reported in print and thus doesn't have a specific page number, include a series of three underscores (___) where the page number would usually appear:
In APA style, statistics can be presented in the main text or as tables or figures . To decide how to present numbers, you can follow APA guidelines:
To present three or fewer numbers, try a sentence,
To present between 4 and 20 numbers, try a table,
To present more than 20 numbers, try a figure.
Since these are general guidelines, use your own judgment and feedback from others for effective presentation of numbers.
In an APA results section , you should generally report the following:
Participant flow and recruitment period.
Missing data and any adverse events.
Descriptive statistics about your samples.
Inferential statistics , including confidence intervals and effect sizes.
Results of any subgroup or exploratory analyses, if applicable.
When citing a podcast episode in APA Style , the podcast's host is listed as author , accompanied by a label identifying their role, e.g. Glass, I. (Host).
When citing a whole podcast series, if different episodes have different hosts, list the executive producer(s) instead. Again, include a label identifying their role, e.g. Lechtenberg, S. (Producer).
Like most style guides , APA recommends listing the book of the Bible you're citing in your APA in-text citation , in combination with chapter and verse numbers. For example:
Books of the Bible may be abbreviated to save space; a list of standard abbreviations can be found here . Page numbers are not used in Bible citations.
Yes, in the 7th edition of APA Style , versions of the Bible are treated much like other books ; you should include the edition you used in your reference list .
Previously, in the 6th edition of the APA manual, it was recommended to just use APA 6 in-text citations to refer to the Bible, and omit it from the reference list.
To make it easy for the reader to find the YouTube video , list the person or organization who uploaded the video as the author in your reference entry and APA in-text citation .
If this isn't the same person responsible for the content of the video, you might want to make this clear in the text. For example:
When you need to highlight a specific moment in a video or audio source, use a timestamp in your APA in-text citation . Just include the timestamp from the start of the part you're citing. For example:
To include a direct quote in APA , follow these rules:
Quotes under 40 words are placed in double quotation marks .
Quotes of 40 words or more are formatted as block quote .
The author, year, and page number are included in an APA in-text citation .
APA doesn't require you to include a list of tables or a list of figures . However, it is advisable to do so if your text is long enough to feature a table of contents and it includes a lot of tables and/or figures .
A list of tables and list of figures appear (in that order) after your table of contents, and are presented in a similar way.
Copyright information can usually be found wherever the table or figure was published. For example, for a diagram in a journal article , look on the journal's website or the database where you found the article. Images found on sites like Flickr are listed with clear copyright information.
If you find that permission is required to reproduce the material, be sure to contact the author or publisher and ask for it.
If you adapt or reproduce a table or figure from another source, you should include that source in your APA reference list . You should also include copyright information in the note for the table or figure, and include an APA in-text citation when you refer to it.
Tables and figures you created yourself, based on your own data, are not included in the reference list.
An APA in-text citation is placed before the final punctuation mark in a sentence.
The company invested over 40,000 hours in optimizing its algorithm (Davis, 2011) .
A recent poll suggests that EU membership "would be backed by 55 percent of Danish voters" in a referendum (Levring, 2018) .
In an APA in-text citation , you use the phrase " as cited in " if you want to cite a source indirectly (i.e., if you cannot find the original source).
Parenthetical citation: (Brown, 1829, as cited in Mahone, 2018) Narrative citation: Brown (1829, as cited in Mahone, 2018) states that…
On the reference page , you only include the secondary source (Mahone, 2018).
Popular word processors like Microsoft Word and Google Docs can order lists in alphabetical order, but they don't follow the APA Style alphabetization guidelines .
If you use Scribbr's APA Citation Generator to create citations, references are ordered automatically based on the APA guidelines, taking into account all the exceptions.
Order numerals as though they were spelled out:
"20 tips to relax" is ordered on the "T" of "Twenty".
"100 cities you should visit" is ordered on the "O" of "One hundred".
Read more about alphabetizing the APA reference page .
If the author of a work is unknown, order the reference by its title. Disregard the words "A", "An", and "The" at the beginning of the title.
The privacy concerns around social media
Teens, social media, and privacy
Yes, if relevant you can and should include APA in-text citations in your appendices . Use author-date citations as you do in the main text.
Any sources cited in your appendices should appear in your reference list . Do not create a separate reference list for your appendices.
When you include more than one appendix in an APA Style paper , they should be labeled "Appendix A," "Appendix B," and so on.
When you only include a single appendix, it is simply called "Appendix" and referred to as such in the main text.
Appendices in an APA Style paper appear right at the end, after the reference list and after your tables and figures if you've also included these at the end.
An appendix contains information that supplements the reader's understanding of your research but is not essential to it. For example:
Interview transcripts
Questionnaires
Detailed descriptions of equipment
Something is only worth including as an appendix if you refer to information from it at some point in the text (e.g. quoting from an interview transcript). If you don't, it should probably be removed.
If you adapt or reproduce a table or figure from another source, you should include that source in your APA reference list . You should also acknowledge the original source in the note or caption for the table or figure.
APA doesn't require you to include a list of tables or a list of figures . However, it is advisable to do so if your text is long enough to feature a table of contents and it includes a lot of tables and/or figures.
A list of tables and list of figures appear (in that order) after your table of contents , and are presented in a similar way.
In an APA Style paper , use a table or figure when it's a clearer way to present important data than describing it in your main text. This is often the case when you need to communicate a large amount of information.
Before including a table or figure in your text, always reflect on whether it's useful to your readers' understanding:
Could this information be quickly summarized in the text instead?
Is it important to your arguments?
Does the table or figure require too much explanation to be efficient?
If the data you need to present only contains a few relevant numbers, try summarizing it in the text (potentially including full data in an appendix ). If describing the data makes your text overly long and difficult to read, a table or figure may be the best option.
In an APA Style paper , the abstract is placed on a separate page after the title page (page 2).
An APA abstract is around 150–250 words long. However, always check your target journal's guidelines and don't exceed the specified word count.
In APA Style , all sources that are not retrievable for the reader are cited as personal communications . In other words, if your source is private or inaccessible to the audience of your paper , it's a personal communication.
Common examples include conversations, emails, messages, letters, and unrecorded interviews or performances.
Interviews you conducted yourself are not included in your reference list , but instead cited in the text as personal communications .
Published or recorded interviews are included in the reference list. Cite them in the usual format of the source type (for example, a newspaper article , website or YouTube video ).
To cite a public post from social media , use the first 20 words of the post as a title, include the date it was posted and a URL, and mention the author's username if they have one:
Dorsey, J. [@jack]. (2018, March 1). We're committing Twitter to help increase the collective health, openness, and civility of public conversation, and to hold ourselves publicly [Tweet]. Twitter. https://twitter.com/jack/status/969234275420655616
To cite content from social media that is not publicly accessible (e.g. direct messages, posts from private groups or user profiles), cite it as a personal communication in the text, but do not include it in the reference list :
When contacted online, the minister stated that the project was proceeding "according to plan" (R. James, Twitter direct message, March 25, 2017).
When you quote or paraphrase a specific passage from a source, you need to indicate the location of the passage in your APA in-text citation . If there are no page numbers (e.g. when citing a website ) but the text is long, you can instead use section headings, paragraph numbers, or a combination of the two:
(Caulfield, 2019, Linking section, para. 1).
Section headings can be shortened if necessary. Kindle location numbers should not be used in ebook citations , as they are unreliable.
If you are referring to the source as a whole, it's not necessary to include a page number or other marker.
When no individual author name is listed, but the source can clearly be attributed to a specific organization—e.g., a press release by a charity, a report by an agency, or a page from a company's website—use the organization's name as the author in the reference entry and APA in-text citations .
When no author at all can be determined—e.g. a collaboratively edited wiki or an online article published anonymously—use the title in place of the author. In the in-text citation, put the title in quotation marks if it appears in plain text in the reference list, and in italics if it appears in italics in the reference list. Shorten it if necessary.
APA Style usually does not require an access date. You never need to include one when citing journal articles , e-books , or other stable online sources.
However, if you are citing a website or online article that's designed to change over time, it's a good idea to include an access date. In this case, write it in the following format at the end of the reference: Retrieved October 19, 2020, from https://www.uva.nl/en/about-the-uva/about-the-university/about-the-university.html
The 7th edition APA Manual , published in October 2019, is the most current edition. However, the 6th edition, published in 2009, is still used by many universities and journals.
The APA Manual 7th edition can be purchased at Amazon as a hardcover, paperback or spiral-bound version. You can also buy an ebook version at RedShelf .
The American Psychological Association anticipates that most people will start using the 7th edition in the spring of 2020 or thereafter.
It's best to ask your supervisor or check the website of the journal you want to publish in to see which APA guidelines you should follow.
If you're citing from an edition other than the first (e.g. a 2nd edition or revised edition), the edition appears in the reference, abbreviated in parentheses after the book's title (e.g. 2nd ed. or Rev. ed.).
In the 7th edition of the APA manual, no location information is required for publishers. The 6th edition previously required you to include the city and state where the publisher was located, but this is no longer the case.
In an APA reference list , journal article citations include only the year of publication, not the exact date, month, or season.
The inclusion of volume and issue numbers makes a more specific date unnecessary.
In an APA journal citation , if a DOI (digital object identifier) is available for an article, always include it.
If an article has no DOI, and you accessed it through a database or in print, just omit the DOI.
If an article has no DOI, and you accessed it through a website other than a database (for example, the journal's own website), include a URL linking to the article.
You may include up to 20 authors in a reference list entry .
When an article has more than 20 authors, replace the names prior to the final listed author with an ellipsis, but do not omit the final author:
Davis, Y., Smith, J., Caulfield, F., Pullman, H., Carlisle, J., Donahue, S. D., James, F., O'Donnell, K., Singh, J., Johnson, L., Streefkerk, R., McCombes, S., Corrieri, L., Valck, X., Baldwin, F. M., Lorde, J., Wardell, K., Lao, W., Yang, P., . . . O'Brien, T. (2012).
Include the DOI at the very end of the APA reference entry . If you're using the 6th edition APA guidelines, the DOI is preceded by the label "doi:". In the 7th edition , the DOI is preceded by 'https://doi.org/'.
6th edition: doi: 10.1177/0894439316660340
7th edition: https://doi.org/ 10.1177/0894439316660340
APA citation example (7th edition)
Hawi, N. S., & Samaha, M. (2016). The relations among social media addiction, self-esteem, and life satisfaction in university students. Social Science Computer Review , 35 (5), 576–586. https://doi.org/10.1177/0894439316660340
When citing a webpage or online article , the APA in-text citation consists of the author's last name and year of publication. For example: (Worland & Williams, 2015). Note that the author can also be an organization. For example: (American Psychological Association, 2019).
If you're quoting you should also include a locator. Since web pages don't have page numbers, you can use one of the following options:
Paragraph number: (Smith, 2018, para. 15).
Heading or section name: ( CDC, 2020, Flu Season section)
Abbreviated heading:  ( CDC, 2020, "Key Facts" section)
Always include page numbers in the APA in-text citation when quoting a source . Don't include page numbers when referring to a work as a whole – for example, an entire book or journal article.
If your source does not have page numbers, you can use an alternative locator such as a timestamp, chapter heading or paragraph number.
Instead of the author's name, include the first few words of the work's title in the in-text citation. Enclose the title in double quotation marks when citing an article, web page or book chapter. Italicize the title of periodicals, books, and reports.
No publication date
If the publication date is unknown , use "n.d." (no date) instead. For example: (Johnson, n.d.).
The abbreviation " et al. " (meaning "and others") is used to shorten APA in-text citations with three or more authors . Here's how it works:
Only include the first author's last name, followed by "et al.", a comma and the year of publication, for example (Taylor et al., 2018).
The easiest way to set up APA format in Word is to download Scribbr's free APA format template for student papers or professional papers.
Alternatively, you can watch Scribbr's 5-minute step-by-step tutorial or check out our APA format guide with examples.
You need an APA in-text citation and reference entry . Each source type has its own format; for example, a webpage citation is different from a book citation .
Use Scribbr's free APA Citation Generator to generate flawless citations in seconds or take a look at our APA citation examples .
APA format is widely used by professionals, researchers, and students in the social and behavioral sciences, including fields like education, psychology, and business.
Be sure to check the guidelines of your university or the journal you want to be published in to double-check which style you should be using.
Yes, page numbers are included on all pages, including the title page , table of contents , and reference page . Page numbers should be right-aligned in the page header.
To insert page numbers in Microsoft Word or Google Docs, click 'Insert' and then 'Page number'.
Ask our team
Want to contact us directly? No problem.  We  are always here for you.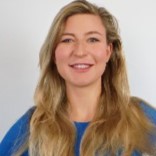 Our team helps students graduate by offering:
A world-class citation generator
Plagiarism Checker software powered by Turnitin
Innovative Citation Checker software
Professional proofreading services
Over 300 helpful articles about academic writing, citing sources, plagiarism, and more
Scribbr specializes in editing study-related documents . We proofread:
PhD dissertations
Research proposals
Personal statements
Admission essays
Motivation letters
Reflection papers
Journal articles
Capstone projects
The Scribbr Plagiarism Checker is powered by elements of Turnitin's Similarity Checker , namely the plagiarism detection software and the Internet Archive and Premium Scholarly Publications content databases .
The Scribbr Citation Generator is developed using the open-source Citation Style Language (CSL) project and Frank Bennett's citeproc-js . It's the same technology used by dozens of other popular citation tools, including Mendeley and Zotero.
You can find all the citation styles and locales used in the Scribbr Citation Generator in our publicly accessible repository on Github .
Essay writing: Formatting
Introductions
Conclusions
Analysing questions
Planning & drafting
Revising & editing
Proofreading
Essay writing videos
On this page:
Essays are formal documents and should look professional Advice from the Skills Team
Whilst there are no hard rules about how you format essays, there are some conventions and common practices that are best to follow. If you use the settings on this page, you will produce an acceptably formatted essay.
Document layout
Margins - between 2 cm and 2.54 cm (1 inch) all around.
Line spacing - either 1.5 or double-line spacing.
Paragraph spacing - either 1 clear line between or at least 8 pt space after each paragraph (more if double-line spaced)
Alignment - left aligned (fully justified with a straight right-edge is not recommended as this reduces readability and accessibility). Some longer essays may require subheadings which should also be left-aligned.
Indents - no indents on first lines of paragraphs are needed.
It is also good practice to put your student number and module number in the header of the document and a page number at the bottom of the page.
Text formatting
Font - the default font that comes with MS Word (currently Calibri) is fine for academic work. You may see persistent advice in handbooks that suggests you should use Times New Roman or Arial. If you prefer these, you can change it - but this is no longer a requirement.
Font size - fonts should be 11 or 12 point.
Font style - headings and subheadings, if they are required (most essays will not use them), are usually formatted in bold and should be at least 2 point sizes larger than the standard text. Underlining should be avoided as this is seen as rather dated. Some text can be formatted in italics - see our page Italics, when to use them , for guidance.
Shorter quotations in the text do not need to be italicised and should have double-quotations marks "like this" to indicate they are direct quotations. Longer quotations (what counts as this differs depending on your referencing style) should be created in their own paragraph, single spaced and indented by 1cm from both left and right margins:
For example:
Graduate attributes for employability are described as:
a set of achievements – skills, understandings and personal attributes – that makes graduates more likely to gain employment and be successful in their chosen occupations, which benefits themselves, the workforce, the community and the economy. (Yorke, 2006)
The main change in this definition compared to the earlier definition of graduate attributes from Bowden (2000) is that that the attributes are no longer ...
UoH Harvard/APA
Your reference list should be in alphabetical order (by author surname) and single line spaced. There should be a clear line space (or at least 6 pt space) between each reference. All references should be left-aligned with no indentation. For information about how to format individual references, see the Harvard Hull Referencing Guide.
UoH Footnotes
Your reference list should be in alphabetical order (by first author surname) and single line spaced. All references should be left-aligned and have a hanging indent (all but the first line are indented by approx. 1cm). For information about how to format individual references, see the Footnotes Hull Referencing Guide.
Other referencing styles
Please see your individual departmental guidance.
We provide here a Microsoft Word template that can be used for your essays. It has the correct layout and formatting, including useful styles.
Download this template to somewhere you can access easily. When you click to open it, it will open a new document based on the template , leaving the original intact.
<< Previous: Conclusions
Next: Analysing questions >>
Last Updated: May 3, 2023 5:47 PM
URL: https://libguides.hull.ac.uk/essays
Login to LibApps
Library websites Privacy Policy
University of Hull privacy policy & cookies
Website terms and conditions
Accessibility
Report a problem

Choose Your Test
Sat / act prep online guides and tips, how to format a college essay: 15 expert tips.
College Essays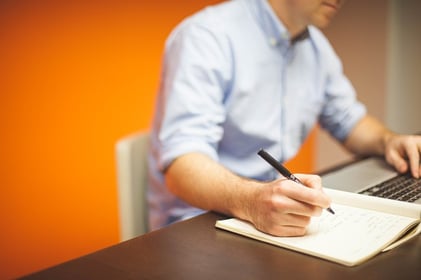 When you're applying to college, even small decisions can feel high-stakes. This is especially true for the college essay, which often feels like the most personal part of the application. You may agonize over your college application essay format: the font, the margins, even the file format. Or maybe you're agonizing over how to organize your thoughts overall. Should you use a narrative structure? Five paragraphs?
In this comprehensive guide, we'll go over the ins and outs of how to format a college essay on both the micro and macro levels. We'll discuss minor formatting issues like headings and fonts, then discuss broad formatting concerns like whether or not to use a five-paragraph essay, and if you should use a college essay template.
How to Format a College Essay: Font, Margins, Etc.
Some of your formatting concerns will depend on whether you will be cutting and pasting your essay into a text box on an online application form or attaching a formatted document. If you aren't sure which you'll need to do, check the application instructions. Note that the Common Application does currently require you to copy and paste your essay into a text box.
Most schools also allow you to send in a paper application, which theoretically gives you increased control over your essay formatting. However, I generally don't advise sending in a paper application (unless you have no other option) for a couple of reasons:
Most schools state that they prefer to receive online applications. While it typically won't affect your chances of admission, it is wise to comply with institutional preferences in the college application process where possible. It tends to make the whole process go much more smoothly.
Paper applications can get lost in the mail. Certainly there can also be problems with online applications, but you'll be aware of the problem much sooner than if your paper application gets diverted somehow and then mailed back to you. By contrast, online applications let you be confident that your materials were received.
Regardless of how you will end up submitting your essay, you should draft it in a word processor. This will help you keep track of word count, let you use spell check, and so on.
Next, I'll go over some of the concerns you might have about the correct college essay application format, whether you're copying and pasting into a text box or attaching a document, plus a few tips that apply either way.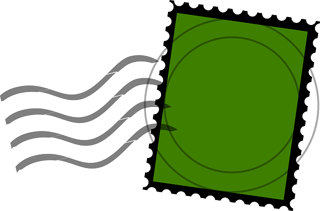 Want to write the perfect college application essay? Get professional help from PrepScholar.
Your dedicated PrepScholar Admissions counselor will craft your perfect college essay, from the ground up. We'll learn your background and interests, brainstorm essay topics, and walk you through the essay drafting process, step-by-step. At the end, you'll have a unique essay that you'll proudly submit to your top choice colleges.
Don't leave your college application to chance. Find out more about PrepScholar Admissions now :
Formatting Guidelines That Apply No Matter How You End Up Submitting the Essay:
Unless it's specifically requested, you don't need a title. It will just eat into your word count.
Avoid cutesy, overly colloquial formatting choices like ALL CAPS or ~unnecessary symbols~ or, heaven forbid, emoji and #hashtags. Your college essay should be professional, and anything too cutesy or casual will come off as immature.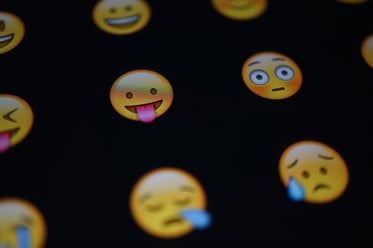 Mmm, delicious essay...I mean sandwich.
Why College Essay Templates Are a Bad Idea
You might see college essay templates online that offer guidelines on how to structure your essay and what to say in each paragraph. I strongly advise against using a template. It will make your essay sound canned and bland—two of the worst things a college essay can be. It's much better to think about what you want to say, and then talk through how to best structure it with someone else and/or make your own practice outlines before you sit down to write.
You can also find tons of successful sample essays online. Looking at these to get an idea of different styles and topics is fine, but again, I don't advise closely patterning your essay after a sample essay. You will do the best if your essay really reflects your own original voice and the experiences that are most meaningful to you.
College Application Essay Format: Key Takeaways
There are two levels of formatting you might be worried about: the micro (fonts, headings, margins, etc) and the macro (the overall structure of your essay).
Tips for the micro level of your college application essay format:
Always draft your essay in a word processing software, even if you'll be copy-and-pasting it over into a text box.
If you are copy-and-pasting it into a text box, make sure your formatting transfers properly, your paragraphs are clearly delineated, and your essay isn't cut off.
If you are attaching a document, make sure your font is easily readable, your margins are standard 1-inch, your essay is 1.5 or double-spaced, and your file format is compatible with the application specs.
There's no need for a title unless otherwise specified—it will just eat into your word count.
Tips for the macro level of your college application essay format :
There is no super-secret college essay format that will guarantee success.
In terms of structure, it's most important that you have an introduction that makes it clear where you're going and a conclusion that wraps up with a main point. For the middle of your essay, you have lots of freedom, just so long as it flows logically!
I advise against using an essay template, as it will make your essay sound stilted and unoriginal.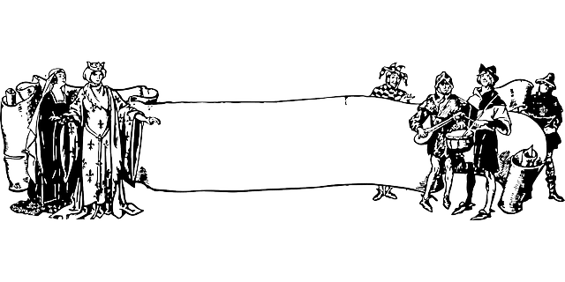 Plus, if you use a college essay template, how will you get rid of these medieval weirdos?
What's Next?
Still feeling lost? Check out our total guide to the personal statement , or see our step-by-step guide to writing the perfect essay .
If you're not sure where to start, consider these tips for attention-grabbing first sentences to college essays!
And be sure to avoid these 10 college essay mistakes .
Want to improve your SAT score by 160 points or your ACT score by 4 points? We've written a guide for each test about the top 5 strategies you must be using to have a shot at improving your score. Download it for free now:
Ellen has extensive education mentorship experience and is deeply committed to helping students succeed in all areas of life. She received a BA from Harvard in Folklore and Mythology and is currently pursuing graduate studies at Columbia University.
Student and Parent Forum
Our new student and parent forum, at ExpertHub.PrepScholar.com , allow you to interact with your peers and the PrepScholar staff. See how other students and parents are navigating high school, college, and the college admissions process. Ask questions; get answers.
Ask a Question Below
Have any questions about this article or other topics? Ask below and we'll reply!
Improve With Our Famous Guides
The 5 Strategies You Must Be Using to Improve 160+ SAT Points
How to Get a Perfect 1600, by a Perfect Scorer
Series: How to Get 800 on Each SAT Section:
Score 800 on SAT Math
Score 800 on SAT Reading
Score 800 on SAT Writing
Series: How to Get to 600 on Each SAT Section:
Score 600 on SAT Math
Score 600 on SAT Reading
Score 600 on SAT Writing
Free Complete Official SAT Practice Tests
What SAT Target Score Should You Be Aiming For?
15 Strategies to Improve Your SAT Essay
The 5 Strategies You Must Be Using to Improve 4+ ACT Points
How to Get a Perfect 36 ACT, by a Perfect Scorer
Series: How to Get 36 on Each ACT Section:
36 on ACT English
36 on ACT Math
36 on ACT Reading
36 on ACT Science
Series: How to Get to 24 on Each ACT Section:
24 on ACT English
24 on ACT Math
24 on ACT Reading
24 on ACT Science
What ACT target score should you be aiming for?
ACT Vocabulary You Must Know
ACT Writing: 15 Tips to Raise Your Essay Score
How to Get Into Harvard and the Ivy League
How to Get a Perfect 4.0 GPA
How to Write an Amazing College Essay
What Exactly Are Colleges Looking For?
Is the ACT easier than the SAT? A Comprehensive Guide
Should you retake your SAT or ACT?
When should you take the SAT or ACT?
Stay Informed
Get the latest articles and test prep tips!
Looking for Graduate School Test Prep?
Check out our top-rated graduate blogs here:
GRE Online Prep Blog
GMAT Online Prep Blog
TOEFL Online Prep Blog
Holly R. "I am absolutely overjoyed and cannot thank you enough for helping me!"