Paper Towns Essays
Paper towns by john green essay.
Paper towns by John Green is a realistic, young adult, mystery novel. The book's well-thought-out and relatable characters make this book one of my all-time favorites. John Green uses humor, imagery, foreshadowing, and symbolism to clasp the reader. The book is centralized around Quentin Jacobsen, who is a senior at a high school in Orlando, Florida. John incorporates humor into the personalities of Quentin and his friends to entertain the reader. John also uses key events at the beginning of […]
Research Background in Paper Towns
Nowadays, communication has important roles in the society, especially in the term of interaction with others. In communication, language is defined as a system of words or signs that people used to express their thoughts and feelings. There are many languages in the world that have different characteristics and structure. In this case, it will cross the mind about how if the languages in the world can be in the same way for each other. If they are same, there […]
The Strings, the Grass, and the Vessel
Life is very complex and often hard to define. However, this challenge does not stop people from trying to sum up the meaning of life in one word. In Paper Towns by John Green, the three metaphors the strings, the grass, and the vessel are used throughout the book to chronicle the protagonist's, Quentin, experiences. The novel revolves around Quentin Jacobsen, a high school senior. When his former best friend and long time crush, Margo Roth Spiegelman, comes back into […]
Paper Towns and the Main Symbols
The book, Paper Towns by John Green, starts of when a boy and a girl, that were about 7 years old, who have been neighbors since little, see a dead man in hang up in a tree. Then the author does a jump in time and tells us about the story of this same two characters, being the boy, Quentin, the protagonist and narrator. Q (short for Quentin) talks about his experience in high school. The whole story starts when […]
The Strings, the Grass, and the Vessel: Symbolism in Paper Towns
John Green's Paper Towns commences with a prologue that introduces the reader to Q, the novel's protagonist, and Margo. When Quentin Jacobsen and Margo Roth Spiegelman are nine years old, they find a dead man leaning against a tree. Margo soon finds out the man has committed suicide and remarks to Q, "Maybe all the strings inside him broke." (Green 8) As Q backs away from the body, Margo inches closer. Both establishing the personalities of Q and Margo, and […]
We will write an essay sample crafted to your needs.
Related topic
Additional example essays.
Romeo and Juliet: Fate or Free Will?
The Hero's Journey in Beowulf
The Hobbit Hero's Journey
Why College Should Not Be Free
Should College Be Free: Pros And Cons
Racism in A Raisin in the Sun
A Raisin in the Sun Theme
A Raisin in the Sun Mid-Term Essay
Walter Younger in the play Raisin in the Sun
African-Americans In The A Raisin In The Sun
A Critique of Tone and Diction "A Doll's House"
Animal Farm Book Review
1. Tell Us Your Requirements
2. Pick your perfect writer
3. Get Your Paper and Pay
short deadlines
100% Plagiarism-Free
Certified writers
Home — Essay Samples — Literature — Novel — Review Of 'Paper Towns' By John Greene

Review of 'Paper Towns' by John Greene
Categories: Book Review Novel
About this sample

Downloads: 31
Works Cited
Green, J. (2008). Paper Towns. Dutton Books.
Hidalgo, E. (2016). Becoming the Mysterious: John Green's Paper Towns. Journal of Adolescent & Adult Literacy, 59(2), 147-155.
Lee, L. (2017). An Analysis of Characters in Paper Towns. International Journal of Languages, Literature and Linguistics, 3(2), 86-89.
Lyu, J. (2020). The Influence of Postmodernism on John Green's Paper Towns. Advances in Social Science, Education and Humanities Research, 440, 91-94.
Martin, D. (2015). How Accurate Is 'Paper Towns'? Here's What The Movie Got Right And Wrong. Bustle.
Maurya, R. (2019). Female Friendship and Masculinity in John Green's Paper Towns. Contemporary Discourse, 10(1), 67-74.
Meehan, C. (2017). Love in the Digital Age: An Analysis of John Green's Paper Towns. Journal of Popular Culture, 50(1), 76-91.
O'Neal, M. (2015). The Complicated Feminism of Paper Towns. The Atlantic.
Priyadarshini, S. (2016). Paper Towns: A Critical Analysis. Labyrinth, 6(1), 10-19.
Shuai, S. (2018). Analysis of the Riddle in John Green's Paper Towns. Theory and Practice in Language Studies, 8(5), 504-510.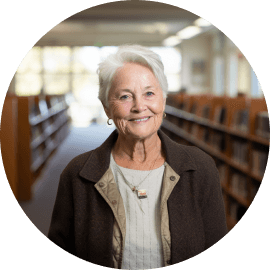 Cite this Essay
Let us write you an essay from scratch
450+ experts on 30 subjects ready to help
Custom essay delivered in as few as 3 hours
Get high-quality help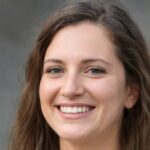 Verified writer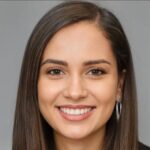 + 120 experts online
By clicking "Check Writers' Offers", you agree to our terms of service and privacy policy . We'll occasionally send you promo and account related email
No need to pay just yet!
Related Essays
1 pages / 856 words
5 pages / 2116 words
5 pages / 2165 words
4.5 pages / 1944 words
Still can't find what you need?
Browse our vast selection of original essay samples, each expertly formatted and styled
Related Essays on Novel
Khaled Hosseini's novel The Kite Runner shows us a variety of themes depicted throughout the story, most noticeably the theme of betrayal. The theme of betrayal revolves around Amir and his best "friend" Hassan. We see Amir [...]
The Alchemist by Paulo Coelho is a story of a young shepherd, Santiago, who dreams of travel and to leave the spanish countryside. He abandons everything and goes in search of a treasure he saw in his dreams. During his journey [...]
I believe that, in the book "The Outsiders", the Socs, socialites or social rich kids from the west, are more of a disgrace and menace to society than the "greasers", the poorer students from the east. The Socs' idea of fun is [...]
Society often misjudge people because of how they look on the outside. In the story, On the Sidewalk Bleeding by Evan Hunter, shows that people presume other people's personality by their looks. Andy, the protagonist of [...]
Samuel Johnson's The History of Rasselas, Prince of Abissinia, which follows Rasselas and his companions as they search for the choice of life that generates the most happiness, influenced Johnson's generation so profoundly that [...]
The "Celebrated Cases of Judge Dee," revolved around a very prominent district magistrate named Judge Dee Goong An, a man famous for his ability to solve mysterious cases. Judge Dee digs deep to solve each case and was [...]
Related Topics
By clicking "Send", you agree to our Terms of service and Privacy statement . We will occasionally send you account related emails.
Where do you want us to send this sample?
By clicking "Continue", you agree to our terms of service and privacy policy.
Be careful. This essay is not unique
This essay was donated by a student and is likely to have been used and submitted before
Download this Sample
Free samples may contain mistakes and not unique parts
Sorry, we could not paraphrase this essay. Our professional writers can rewrite it and get you a unique paper.
Please check your inbox.
We can write you a custom essay that will follow your exact instructions and meet the deadlines. Let's fix your grades together!
Get Your Personalized Essay in 3 Hours or Less!
We use cookies to personalyze your web-site experience. By continuing we'll assume you board with our cookie policy .
We can help you get a better grade and deliver your task on time!
Instructions Followed To The Letter
Deadlines Met At Every Stage
Unique And Plagiarism Free

Experience the Joy of Learning
Just Great DataBase
Study Guides
Paper Towns
Paper Towns Essays
Book Report Project in English By Claire Andrea Pascual – III-Arezzo Title: Paper Towns Author: John Green Genre: Young adult novel, mystery Characters: 1. ) Quentin "Q" Jacobsen – He is the protagonist and the one who is telling the story. He is childhood friends and...
1 429 words
In the novel Paper Towns by John Green, Quentin Jacobsen is a senior in high school who is on a mission to rescue his runaway love and neighbor, Margo Roth Spiegelman. As children Margo and Quentin were inseparable, everything they did they did together. Margo and Quentin formed a bond that seemed...
Paper Towns, by John Green is a young adult novel that takes place in a town called Jefferson Park located in Orlando, Florida. The novel starts with Quentin Jacobsen and his neighbor/crush, Margo Spiegelman, both nine years old, going to the park. There, they discover the corpse of Robert Joyner...
This alarming number shows that drinking as well as binge drinking on campuses is overly common. There has been an increase in the quantity as well as the frequency of alcohol intake. "Statistics Canada data on sales of alcoholic beverages (in litres of absolute alcohol) show that per adult...
?Dear Diary, This week has been a total rollercoaster. I still haven't officially found Margo but I'm getting closer and closer. After following all her clues, looking through all the abandoned subdivisions in Florida and doing my best to understand her I pretty much came up with nothing at first...
Paper Towns by John Green Ever since Quentin Jacobs has known his adventurous and childhood friend, Margo Roth Spiegelman, he has been madly in love with her. After splitting apart during high school, Q finds her cracking open his window one night seeking for his assistance for an ingenious...
1 588 words
? Characters: How can you identify with the characters you have met? How did the characters' decisions surprise you? Did you agree with these decisions? Why or why not? •Quentin Jacobsen or Q oMain character oHigh school senior oNarrator (tells the story from his perspective) oGrew up with Margo...
?Paper Towns by John Green Essay Quentin and Margo meet at a random night when Margo sneaks into Quentin's room. Since then, Quentin follows Margo on her adventurous mission for revenge of her boy friend cheating. Quentin and Margo get closer which makes Quentin to feel like he is going to be...
1 050 words
[trx_quote title="John Green" top="inherit" bottom="inherit" left="inherit" right="inherit"]"That's always seemed so ridiculous to me, that people want to be around someone because they're pretty. It's like picking your breakfeast cereals based on color instead of taste."[/trx_quote] [trx_quote...
3 173 words
I believe that Paper Towns is a book that allows the reader to get wrapped in to the mystery of things or idea of something, and still maintains an optimistic and light-hearted tone, in my opinion is a good book. In the book Paper Towns by John Green the author allows the reader to do just that...
A book that allows the reader to get wrapped in to the mystery of things or idea of something, and still maintains an optimistic and light-hearted tone, in my opinion is a good book. In the novel Paper Towns by John Green the author allows the reader to do just that. Quentin Jacobsen is a...
1 739 words
Identity The theme of identity is probably the major theme of John Green's novel. This theme revolves around Margo Roth Spiegelman: even her surname is a charactonym that can be translated as "mirror man" from German. She perceives people as paper dolls living their paper lives and, after...
1 579 words
"What a treacherous thing to believe that a person is more than a person." — — "That's always seemed so ridiculous to me, that people want to be around someone because they're pretty. It's like picking your breakfeast cereals based on color instead of taste." — Page 229 — "It is so hard to...
1 392 words
John Green's Paper Towns is a coming-of-age story that follows the lives of two childhood friends, the reserved Quentin Jacobsen and the legendary Margo Roth Spiegelman. Quentin says that every human being is graced with one miracle in their lifetime. His miracle is living next door to Margo Roth...
Quentin Jacobsen and Margo Roth Spiegelman are next door neighbors and have been friends since childhood. Quentin describes Margo as "the most fantastically gorgeous creature that God had ever created (4). " Quentin is both the novel's narrator and protagonist, and recounts a time when he and...
Quentin is a senior at Winter Park High School in Orlando, FL. He has woken up late on Wednesday morning, and his mother has to drive him to school instead of him catching a ride with his friends. She talks to him about prom and school on the ride over, though Quentin does not believe in prom...
Quentin walks over to his bedroom window. Margo is standing there dressed in black and wearing black face paint. She tells Quentin that she needs to borrow his car, which is actually his mother's minivan. When Quentin says no and reminds her that she has her own car, Margo tells him that her...
Margo gives Quentin a list of items to buy in Publix and one of the hundred-dollar bills. The list is random, and includes three catfish, a dozen tulips, a can of blue spray paint, and hair-removal cream. What really catches Quentin's eye, however, is Margo's random capitalization. Margo tells him...
The prologue and the first few chapters introduce the relationship between two teenagers, Margo Roth Spiegelman and Quentin Jacobsen. They both witnessed a traumatic event when they were nine-years-old, and though their friendship has cooled over the years, the memory of that day still seems to be...
As Quentin and Margo drive through the night, Quentin takes note of the streetlights and quotes T. S. Eliot. Margo loves the quote, but is disappointed to find that Quentin did not make it up himself. As they continue talking, Margo finally reveals that Jase has been cheating on her with Becca...

Improving writing skills since 2002
(855) 4-ESSAYS
Type a new keyword(s) and press Enter to search
Paper towns by john green.
Word Count: 563
Approx Pages: 2
Has Bibliography
View my Saved Essays
Downloads: 1
Grade level: High School
Problems? Flag this paper!
"It is a paper town all those houses were built far apart. All those paper people living in their paper houses burning furniture to stay warm all the things paper thin and paper frail. even the people" (Green 57). There are many themes in the book Paper Towns By: John Green. Such as realizing who you are, do not preserve who a person used to be, never giving up, strings, and that people are not paper. People change. Do not preserve who they used to be. I believe this is a major theme in Paper Towns. There is a lot of realization that people change and you cannot always count on the person someone used to be. Throughout the book Quentin always thinks back to his childhood memories of Margo. Little does he know she has grown up and is not the same little girl she used to be. "Maybe all her strings broke" (Green 105). Referring to a childhood memory where they found a man who had committed suicide and Margo said "Maybe all the strings in him broke" (Green 8). Quentin realizes that Margo is not the same person she used to be. he realizes all the strings in her broke too and maybe that is why she decided to leave their paper town. . "I looked down and thought about how I was made of paper. I was the flimsy foldable person, not everyone else" (Green 293). Margo explains that her thoughts about paper girls and paper towns and how she realized she was the paper one. Margo had to isolate herself so she ran away. She realizes that she is actually the paper girl in a paper town because she can easily change herself just like paper changes its shape when folded or twisted. But she never gave up on finding out who she was. Never giving up is a huge theme. Quentin restlessly searches for her and clues to find her. He misses prom and graduation while trying to search for Margo. Quentin's teacher says "Ahab is a fool for being obsessed with catching this white whale.
Essays Related to Paper Towns by John Green
1. paper towns by john green.
In John Green's book, "Paper Towns," the theme is though it may seem like people may know a person very well, you might not know who they really are or people might not be what they seem to be. ... In Green's book, all the characters comes up to a realization of accepting other's values and flaws. ... John describes the theme in many ways in the book mainly focusing on Margo....
Word Count: 771
Approx Pages: 3
Grade Level: High School
One of the leaders and important man of the town is Mr. ... He had the wooden chips replaced with more convienent slips of paper. ... John B. ... She is the one that drew the slip of paper that had the black dot on it which meant she was the one to be sacrificed. ... She was penned or circled in by the rest of the town when it was time to stone her. ...
3. An Unexpected Arrival
An Unexpected Arrival John lived in a peaceful town called Southquay. It was just another every-day coastal town in Southwest England with the smell of freshly cut grass and the sound of birds humming in the lush countryside. But every year, on the 10th of April the town has it's own rally driving competition. ... The lights flashed red four times, then changed to green. ... He was going to throw it in the bin, but a gust of window blew in through the window and the paper flipped over. ...
Word Count: 959
Approx Pages: 4
4. Puritanism
The Assistants would have regularly scheduled meetings to discuss issues and concerns within the town. John Winthrop expressed his agenda to the public in two particular purposes. ... In John Winthrop's journal, Winthrop witnesses a fight between a snake and a mouse. ... Puritan life in the colony mostly consisted of farming, attending church, and meeting at either the commons/village green or the town meeting house. ... After church on Sundays, Puritans met at the commons/village green to relax and enjoy the day. ...
Word Count: 1790
Approx Pages: 7
5. The Ethics of our Southern Women
The Ethics of Four Southern Women: A Review of Fried Green Tomatoes Fried Green Tomatoes is a movie adapted from the Fanny Flagg book Fried Green Tomatoes at the Whistle Stop Café. ... This paper reviews the ethical standing of its characters and how those ethical standings can evolve or change for a person. ... The majority of the town ridicules them, but over time the town becomes accepting of their partnership. ... The town sheriff gives Idgie the opportunity to escape leaving George to stand trial alone. ... The creation of the Whistle Stop Caf&eac...
Word Count: 1880
Approx Pages: 8
6. Swacch-Clean, Bharath-India
John May The Greenpeace Story The CLEAN-India Programme India has a population of over one billion, of which almost 300 million live in around 600 towns and cities. Unfortunately, as a result of stressed environmental conditions, most of these towns and cities are unable to cope with the rapid pace of urbanisation. ... They participate in various environmental activities and programmes for a cleaner greener India. ... Solid waste management, plantation drives, energy conservation, paper recycling, etc., are some activities done by the schools, Resident Welfare Associations (RWAs), business and...
Word Count: 2563
Approx Pages: 10
In this paper you"ll get an understanding of how I was raised as a black man in America. ... He said his experience reminds him of the Alternative Center they once had at Ramapo, which consist of an agricultural garden, the green house, and the solar energy house. ... Enthusiasm began to take control of me, I wanted to learn more, so he began to tell me about the green house, which I perceived to be a very shrewd idea and a productive way of producing, due to the fact that you produce your own food. ... The green house was really an amazing and shocking topic to hear about because I had never ...
Word Count: 3405
Approx Pages: 14
8. Ernest Hemmingway
(www.lostgeneration.com)-(2) He participated on the football, swimming, water basketball, and track teams as well as working for the school paper called The Trapeze, where his writing career kicked off. ... Their first son was named John Hadley Nicanor Hemingway, and after he was born they moved back to Paris. ... (www.lostgeneration.com)-(10) Next came Winner Take Nothing and then Green Hills of Africa. ... Harold came back two years later that the other guys in his town because he liked the freedom in which he had over there. ... Now, as he comes back, all his friends in town had gotten j...
Word Count: 1304
Approx Pages: 5