How to write a concept paper effectively
Planning to Write
Sunaina Singh
What is a concept paper?
Simply put, a concept paper is a preliminary document that sets out to explain what a proposed study is about, why it is being undertaken, and how it will be carried out. It scrutinizes a concept or idea and provides an overview of the project a researcher wants to embark on.
A researcher might need to write a concept paper to obtain permission to undertake the research project or to seek financial support for it. This means that a well-framed and compelling concept paper has high chances of convincing the target reader that the proposed research project is worth carrying out. In other words, an impressive concept paper might help a researcher secure the approvals or grants they are looking for.
Why write a concept paper?
Concept papers are typically prepared by entrepreneurs working on a business proposal or product, or by students and researchers in academia. Such documents are aimed at securing feedback on a research idea and seeking potential investors or funders. In fact, such a document might even help determine whether a project idea is feasible in the first place.
In academia, a concept paper might be needed before an undergraduate, master's, or doctoral candidate commences work on a research project with a supervisor. Even advanced career researchers or principal investigators might need to draft a concept paper when submitting a project proposal to a funding body to obtain the necessary grants.
Listed below are some reasons why concept papers are important.
1. To explore and expand an idea: Researchers can use concept papers to transform an incipient research idea into a focused, high-quality study proposal. The paper is also a means to obtain feedback that can be used to strengthen a detailed proposal at a later stage.
2. To draw the interest of funding agencies : Through an effective concept paper, an investigator can justify why their project is worthy of funding. If the project is within the mission of the funding body and has potential to advance the field, the investigator has a high chance of success in obtaining the required grants.
3. To identify potential flaws or gaps beforehand: Putting in time and effort in writing a concept paper will help develop a focused description of the project and will allow the researcher to examine the problem from all angles. At early stages, experts or funders might spot potential gaps and weaknesses in the proposed project. Accordingly, the researcher can identify solutions and improve the proposal (e.g., in terms of the goals or methodology).
4. To serve as the foundation of the full proposal: A concept paper is preliminary, as it precedes a full proposal. Funding agencies often ask for concept papers before the full proposal submission. This helps assess whether the identified experimental methods are appropriate and can be performed within the specific timeframe drawn up for the project.
5. To help a researcher stick to project timelines: A concept paper defines a timeline, which helps the investigator to keep the project on track, manage time effectively, and reach the targeted milestones successfully.
How should a concept paper be structured?
A concept paper could be within 5 pages for proposals for master's or PhD projects. Concept papers written as part of funding applications might even be up to 20 pages long. The format and flow of the paper would depend on the type of project and expected outcome.
Funding bodies requesting concept papers might provide a template or format, which should be adhered to. However, if templates or formats are not specified, a concept paper may be structured according to the chief elements described below.
1. An impactful title: The title should be sufficiently informative and leave a lasting impression. It should reflect the purpose and significance of the study. The title should not be too long (ideally within 15 words). The title could even be in the form of a question.
2. A clear mission statement: In a few sentences, the study objective(s) or research question should be stated. Given that the main objective of a concept paper is to convince the reader that the proposed project is worth executing, it must convey the novelty and research rationale in a convincing manner.
3. A brief yet effective overview:   A concept paper should present a survey of the problem, supported by a preliminary literature review of the research topic. However, the review need not be too detailed. The paper should provide a summary of what is already known about the topic and an explanation of what knowledge gaps the research is expected to fill. Any contradictory theories may also be indicated.
4.   An outline of the proposed methods: The methods that the researcher plans to use to answer the research question should be described. This section would cover ethical issues (if applicable), experimental materials and methods, the type of data to be collected, and the methods by which the data will be collected and analyzed. The estimated time to achieve different research goals should also be indicated.
5. A statement of the expected implications : A concept paper would be incomplete without a concise section on short-term and long-term impacts of the research, potential applications, impact on society and policies, and any other future visions. Know how to write a statement of the problem in a step-by-step way.
What are the key points to remember when drafting a concept paper?
1. Keep the reader in mind: If the concept paper targets experts in the field or potential collaborators/partners, it should be tailored accordingly, e.g., it can contain technical language. If the audience comprises potential sponsors/funders, the concept paper should be streamlined, keeping in mind their priorities and requirements. Such a version should contain minimal jargon and be easily digestible by non-specialists.
Bonus takeaway exclusively for community members
2. Note that a concept paper is not a journal article: Concept papers differ from journal articles in that the primary aim of a concept paper is to convince a sponsor of the feasibility and significance of a project. In that sense, it is akin to a sales pitch! It should highlight the project's purpose and impact. To strengthen one's case, previously awarded grants or published papers may also be indicated.
3. Make a good impression: While a concept paper should be cogent and compelling, it goes without saying that the document should be well-written and well-formatted, as well as free of grammatical, spelling, or punctuation errors. Clarity, consistency, and conciseness are key. In the absence of a formatting template, basic formatting should be in place, e.g., uniform font, adequate line spacing, and appropriate margins. Under Editage's Scientific Editing Service , a researcher can have a concept paper assessed by a subject matter expert for an in-depth critique on the content and further checked and corrected by editors for language and readability.
Are you brimming with ideas for a research project? Now that you know the main elements that might give your proposal an edge over others, maybe you are ready to set a project in motion by starting with a concept paper. 
Related reading:
5 Practical tips for writing your first scientific paper [Download publication schedule planner]
The basics of writing a statement of the problem for your research proposal
What reviewers look for in a grant proposal
Create a free account and access this bonus resource
Get Instant Access

for this article
Published on: Jul 15, 2021
Research Planning
Research Funding
You're looking to give wings to your academic career and publication journey. We like that!
Why don't we give you complete access! Create a free account and get unlimited access to all resources & a vibrant researcher community.
One click sign-in with your social accounts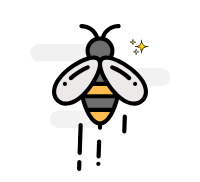 Sign up via email
1536 visitors saw this today and 1210 signed up.
Subscribe to Conducting Research
Confirm that you would also like to sign up for free personalized email coaching for this stage.
Related Reading
A young researcher's guide to a systematic review
The basics of converting your PhD thesis into journal articles
A young researcher's guide to writing a clinical case report
How to write a concept paper effectively 7 min read
Conquering plagiarism in nursing research and authorship 10 min read
"Brazilian researchers need not despair" 8 min read
What is a lay summary? 8 min read
Authorship: An evolving concept 12 min read
Trending Searches
Statement of the problem
Background of study
Scope of the study
Types of qualitative research
Rationale of the study
Concept paper
Literature review
Introduction in research
Under "Editor Evaluation"
Ethics in research
Recent Searches
Review paper
Responding to reviewer comments
Predatory publishers
Scope and delimitations
Open access
Plagiarism in research
Journal selection tips
Editor assigned
Types of articles
"Reject and Resubmit" status
Decision in process
Conflict of interest

Community Blog
Keep up-to-date on postgraduate related issues with our quick reads written by students, postdocs, professors and industry leaders.
What is a Concept Paper and How do You Write One?
By DiscoverPhDs
August 26, 2020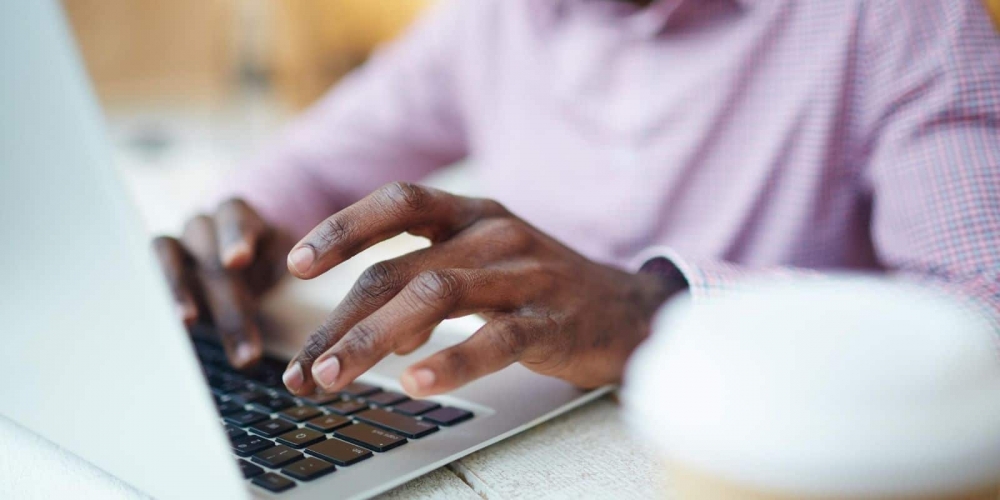 What is a Concept Paper?
A concept paper is a short document written by a researcher before starting their research project, with the purpose of explaining what the study is about, why it is important and the methods that will be used.
The concept paper will include your proposed research title, a brief introduction to the subject, the aim of the study, the research questions you intend to answer, the type of data you will collect and how you will collect it. A concept paper can also be referred to as a research proposal.
What is the Purpose of a Concept Paper?
The primary aim of a research concept paper is to convince the reader that the proposed research project is worth doing. This means that the reader should first agree that the research study is novel and interesting. They should be convinced that there is a need for this research and that the research aims and questions are appropriate.
Finally, they should be satisfied that the methods for data collection proposed are feasible, are likely to work and can be performed within the specific time period allocated for this project.
The three main scenarios in which you may need to write a concept paper are if you are:
A final year undergraduate or master's student preparing to start a research project with a supervisor.
A student submitting a research proposal to pursue a PhD project under the supervision of a professor.
A principal investigator submitting a proposal to a funding body to secure financial support for a research project.
How Long is a Concept Paper?
The concept paper format is usually between 2 and 3 pages in length for students writing proposals for undergraduate, master's or PhD projects. Concept papers written as part of funding applications may be over 20 pages in length.
How do you Write a Concept Paper?
There are 6 important aspects to consider when writing a concept paper or research proposal:
1. The wording of the title page, which is best presented as a question for this type of document. At this study concept stage, you can write the title a bit catchier, for example "Are 3D Printed Engine Parts Safe for Use in Aircraft?".
A brief introduction and review of relevant existing literature published within the subject area and identification of where the gaps in knowledge are. This last bit is particularly important as it guides you in defining the statement of the problem. The concept paper should provide a succinct summary of 'the problem', which is usually related to what is unknown or poorly understood about your research topic . By the end of the concept paper, the reader should be clear on how your research idea will provide a 'solution' to this problem.
The overarching research aim of your proposed study and the objectives and/or questions you will address to achieve this aim. Align all of these with the problem statement; i.e. write each research question as a clear response to addressing the limitations and gaps identified from previous literature. Also give a clear description of your primary hypothesis.
The specific data outputs that you plan to capture. For example, will this be qualitative or quantitative data? Do you plan to capture data at specific time points or at other defined intervals? Do you need to repeat data capture to asses any repeatability and reproducibility questions?
The research methodology you will use to capture this data, including any specific measurement or analysis equipment and software you will use, and a consideration of statistical tests to help interpret the data. If your research requires the use of questionnaires, how will these be prepared and validated? In what sort of time frame would you plan to collect this data?
Finally, include a statement of the significance of the study , explaining why your research is important and impactful. This can be in the form of a concluding paragraph that reiterate the statement of the problem, clarifies how your research will address this and explains who will benefit from your research and how.
You may need to include a short summary of the timeline for completing the research project. Defining milestones of the time points at which you intend to complete certain tasks can help to show that you've considered the practicalities of running this study. It also shows that what you have proposed is feasible in order to achieve your research goal.
If you're pitching your proposed project to a funder, they may allocate a proportion of the money based on the satisfactory outcome of each milestone. These stakeholders may also be motivated by knowing that you intend to convert your dissertation into an article for journal publication; this level of dissemination is of high importance to them.
Additionally, you may be asked to provide a brief summary of the projected costs of running the study. For a PhD project this could be the bench fees associated with consumables and the cost of any travel if required.
Make sure to include references and cite all other literature and previous research that you discuss in your concept paper.
This guide gave you an overview of the key elements you need to know about when writing concept papers. The purpose of these are first to convey to the reader what your project's purpose is and why your research topic is important; this is based on the development of a problem statement using evidence from your literature review.
Explain how it may positively impact your research field and if your proposed research design is appropriate and your planned research method achievable.
This post explains the difference between the journal paper status of In Review and Under Review.
A thesis and dissertation appendix contains additional information which supports your main arguments. Find out what they should include and how to format them.
Find out the differences between a Literature Review and an Annotated Bibliography, whey they should be used and how to write them.
Join thousands of other students and stay up to date with the latest PhD programmes, funding opportunities and advice.
Browse PhDs Now
A science investigatory project is a science-based research project or study that is performed by school children in a classroom, exhibition or science fair.
An In Press article is a paper that has been accepted for publication and is being prepared for print.
Christine is entering the 4th year of her PhD Carleton University, researching worker's experiences of the changing conditions in the Non Profit and Social Service sector, pre and during COVID-19.
Ellen is in the third year of her PhD at the University of Oxford. Her project looks at eighteenth-century reading manuals, using them to find out how eighteenth-century people theorised reading aloud.
Join Thousands of Students
EXPLORE Coupons Tech Help Pro Random Article About Us Quizzes Contribute Train Your Brain Game Improve Your English Popular Categories Arts and Entertainment Artwork Books Movies Computers and Electronics Computers Phone Skills Technology Hacks Health Men's Health Mental Health Women's Health Relationships Dating Love Relationship Issues Hobbies and Crafts Crafts Drawing Games Education & Communication Communication Skills Personal Development Studying Personal Care and Style Fashion Hair Care Personal Hygiene Youth Personal Care School Stuff Dating All Categories Arts and Entertainment Finance and Business Home and Garden Relationship Quizzes Cars & Other Vehicles Food and Entertaining Personal Care and Style Sports and Fitness Computers and Electronics Health Pets and Animals Travel Education & Communication Hobbies and Crafts Philosophy and Religion Work World Family Life Holidays and Traditions Relationships Youth
HELP US Support wikiHow Community Dashboard Write an Article Request a New Article More Ideas...
EDIT Edit this Article
PRO Courses Guides New Tech Help Pro Expert Videos About wikiHow Pro Coupons Quizzes Upgrade Sign In
Browse Articles
Learn Something New
Train Your Brain
Improve Your English
Explore More
Support wikiHow
About wikiHow
H&M Coupons
Hotwire Promo Codes
StubHub Discount Codes
Ashley Furniture Coupons
Blue Nile Promo Codes
NordVPN Coupons
Samsung Promo Codes
Chewy Promo Codes
Ulta Coupons
Vistaprint Promo Codes
Shutterfly Promo Codes
DoorDash Promo Codes
Office Depot Coupons
adidas Promo Codes
Home Depot Coupons
DSW Coupons
Bed Bath and Beyond Coupons
Lowe's Coupons
Surfshark Coupons
Nordstrom Coupons
Walmart Promo Codes
Dick's Sporting Goods Coupons
Fanatics Coupons
Edible Arrangements Coupons
eBay Coupons
Log in / Sign up
Finance and Business
Business Skills
Business Writing
How to Write a Concept Paper
Last Updated: March 20, 2023 Approved
This article was co-authored by wikiHow Staff . Our trained team of editors and researchers validate articles for accuracy and comprehensiveness. wikiHow's Content Management Team carefully monitors the work from our editorial staff to ensure that each article is backed by trusted research and meets our high quality standards. wikiHow marks an article as reader-approved once it receives enough positive feedback. This article has 21 testimonials from our readers, earning it our reader-approved status. This article has been viewed 1,610,145 times. Learn more...
If you've got a great idea for a new product, program, or service, writing a concept paper is one way to seek funding for it. Concept papers describe the purpose and projected outcomes of the project, and are delivered to potential sponsors. To create a successful one, use clear, passionate language that expresses why your project matters, and who will benefit from it. Above all, show the sponsor that the goals of your project match up with the kinds of initiatives they want to support.
Sample Concept Papers
Establishing the Purpose
For instance, you could start off your paper with an attention-grabbing statistic related to your project: "Every year, 10.5 million pounds of food go to waste due to one common pest: rats."
Giving your concept paper a descriptive title, like "Lock the Rat Box: Humane, Hands-Free Rodent Control," is another good way to grab their attention.
Try something like: "The Savco Foundation has long been committed to funding projects that foster healthy communities. We have developed Lock the Rat Box as an easy, cost-effective means to lower illness rates and sanitation costs in municipalities, and are seeking your support for the project."
For instance, your concept paper could include a statement like: "Rats are a nuisance, but also a serious vector of diseases such as rabies and the bubonic plague. Municipalities across the United States spend upwards of twenty million dollars a year combating these issues."
Include references to verify any data you cite.
Explaining How your Concept Works
For instance, your project may involve building a prototype device to humanely trap rats.
Your methods might also involve activities. For instance, you may propose advertising programs to educate communities about rat problems, or sending investigators to study the extent of the issue in various communities.
Try using statements like: "While previous governmental services have explained rat infestations via poster, radio, and television campaigns, they have not taken advantage of social media as a means of connecting with community members. Our project fills that gap."
For example: "February 2018: sign a lease for a workshop space. Late February 2018: purchase materials for Lock the Rat Box prototype. March 2018: conduct preliminary tests of the prototype."
Other assessment tools could include things like surveys to gauge customer satisfaction, community involvement, or other metrics.
Personnel, including any assistants
Equipment and supplies
Consultants you may need to bring in
Space (rent, for example)
Reviewing the Draft
If the application requests a particular format, follow the directions exactly.
Otherwise, type your paper in a standard font at a readable size (12 point is good), number your pages, and use reasonable margins (1 inch all around is fine).
For instance, avoid statements like "We believe that our product, Lock the Rat Box, could potentially help certain municipalities at least control rat infestations."
A stronger statement would be: "Lock the Rat Box will curtail rat infestations in any mid-sized municipality, and completely eradicate them in many cases."
If you are writing for a general, non-expert audience, ask someone unfamiliar with your project to read your concept paper and tell you if there were any parts they did not understand.
Have someone who has not previously read your concept paper take a look at the final draft before you submit it. They'll be more likely to catch any lingering errors.
Community Q&A
You Might Also Like
↑ https://www.aub.edu.lb/ogc/Documents/Writing_Concept_Paper.pdf
↑ https://ovpr.uconn.edu/wp-content/uploads/sites/2557/2018/09/How-to-Write-a-Concept-Paper.pdf
↑ https://www.ias.edu/sites/default/files/media-assets/Guidance%20Doc_Concept%20Paper.pdf
↑ https://www.umass.edu/cfr/grant-writing/guidelines-letter-intent
About This Article
To write a concept paper for a new product, program, or service, start with a descriptive, attention-grabbing title. Then, explain why you're approaching the sponsor by describing what your project goals have in common with their company mission. Next, describe the problem you want to solve, and the methods you'll use in order to solve it. Additionally, include a timeline for implementing your methods, and a preliminary budget with a list of the estimated costs. Finally, end your paper with a short summary reiterating your project's purpose. For more advice, including how to make your paper stand out with proper formatting and action-oriented language, keep reading. Did this summary help you? Yes No
Reader Success Stories
Kathryn Torres
Jul 17, 2020
Did this article help you?
Ongole Churchill
Jun 17, 2016
Ruth Denson
Mar 6, 2020
Naseem Khan
Apr 4, 2019
Kumudham Sandrasegaran
Oct 5, 2018
Featured Articles
Trending Articles
Watch Articles
Terms of Use
Privacy Policy
Do Not Sell or Share My Info
Not Selling Info
wikiHow Tech Help Pro:
Develop the tech skills you need for work and life
15% discount on first order.
What is a concept paper: definition, format, and example.
Concept Paper Definition
Concept Paper Format
How to Write a Concept Paper
2. Introduction to the concept
3. Background research
4. Objectives
5. Need for the study
6. Research methodology
7. References
Conceptual Paper Example
Introduction
Background Research
Aim and Need for the Study
Research Methodology
Concept Paper Writing Services
Research papers and dissertations are common and important writing tasks for undergraduates and post-graduate students. Researchers and other professionals from academic and scientific institutions also write research papers. These research and studies are often lengthy and time-consuming. A research study can last for one to two years, it can even exceed this time depending on the field and complexity of the research study. However, before they can write these lengthy documents, they will first need to create a concept paper for dissertation and research.
The concept paper will act as a proposal paper for dissertation and research papers. Writing this document will be the first step in proceeding with the research. Students and professionals will need to choose the best outline and format for their concept paper to gain the approval of the reader. This document is essential not only for students but also for researchers that are looking for individuals to fund their study. In this article, readers can learn how to write a concept paper and read a conceptual paper example to act as a guide in writing.
Before starting to write the document, individuals should learn what is a concept paper. This document is a summary of a research study that students and professionals will undertake. The concept paper should provide the study's purpose, background, and research questions. The goal of this document is to capture the reader's interest and provide information that shows the research's merit. The researchers should view a concept paper as a proposal and write it to make the readers support the study.
Need a concept paper? I can help!
A standard concept paper format will be around two to three pages long. Undergraduates and post-graduate students typically write in this type of concept paper format. For researchers in specific fields that are looking for funding, their proposal document can be over 20 pages long. Since the definition of a concept paper states that it is a summary of a research study, most documents will need to provide complete information that will lengthen the page count. The documents that take 20 pages long often give multiple background information of related studies to emphasize the importance of the researcher's endeavors. Papers for dissertation and research papers tend to be shorter since they are not asking for monetary funding and their topics are less complex. Individuals should look at sample papers to find the perfect format for their papers.
How to Write a Concept Paper
Individuals should consider looking at concept paper examples to better understand the document's outline. This will make writing a concept paper an easier task. For a standard outline, individuals can follow the list below when writing the document.
After learning the definition and correct format of a concept paper, individuals can now begin to write the document. The first task in writing a concept paper is choosing a title. This is important for every document since its readers will know and remember a research study based on its title. Researchers should write short titles that are direct to the point. The best titles for this type of document are in question format. A question statement directly tells the readers what questions and problems the researchers are going to answer. Consider looking at research document examples to get an idea of how most researchers format their titles.
Once the researchers establish a working title, they can then proceed with writing an introduction. The introduction of the concept paper should provide background information about the study. The introduction should also briefly tell the readers why the study is important and how it can benefit others. For researchers that are looking for monetary funding, they should state how an organization or institution will benefit from the study. A research study about video games as storytellers can spark the interest of an education-focused institution which will increase the chance of a researcher to receive funding.
Researchers should also consider the introduction as the first impression of the concept paper and the study. They should state the main objective and problem they are trying to solve. Try expounding on the title of the concept paper. Researchers can use the title as a guide when creating their thesis statement, in most research, the title is the thesis statement. Consider looking at sample thesis statements to get an idea of how to structure the sentence. Citing this in the introduction will help readers understand the purpose of the study.
The next section of the concept paper will be the background research section. Here, researchers should indicate the related studies that others have made. They should include studies that are closely related to their thesis statement or title. Citing these studies will show the readers that the topic has gained the attention of other experts. The researchers should also cite the limitations of these studies and that the researcher's work will try to answer some of those limitations.
An extensive version of this section is mostly found in longer concept papers. Individuals who are trying to make a case for their research and gain funding will need to make an extensive version of this section to provide more information to possible sponsors. They will need to fill this section with a large number of background studies that are relevant to their work. For documents that are only two to three pages long, researchers can cite some studies and state which limitation they are trying to solve.
While the introduction will state the main objective of the study, the objective section will provide all the specific objectives of the research. Researchers should use consistent phrasing when stating the objectives in a concept paper. Use the word "To" at the beginning of each objective statement. Avoid using statements that are in question format. Before the researchers state the objectives, they should restate the thesis statement in a paragraph before the lists of objectives. Most concept paper examples will show a list type objective section. It will be easier for the reader to recognize the objective in this format.
The next step in writing a concept paper is citing the aim and need for the study. After stating the thesis statement in the introduction, the researchers should explain their objectives further in this section. Students can use a method where they address the problems they stated in the previous sections. If the previous sections state that future researchers will need to create video games solely for educational purposes, researchers can write a response in the "aim and need" section of the concept paper. They can state how the researchers will develop a game to measure student's recall capacity.
The need for the paper simply refers to the importance of the research. While the "aim" talks about the purpose of the researchers, the need should state the effects of the research on a targeted group or society. Individuals should provide evidence to the claims they will be stating. This will help show their's and the concept paper's credibility. They should consider referring to previous researchers that have done an extensive study about the topic.
The research methodology section of the concept paper will include the instruments and measuring devices that the researchers will use. This includes laboratory equipment, computer software, questionnaires, types of tests, and other means of gathering and interpreting data. The researchers should state how they will prepare the tools and how they will authenticate the information. This section should also include the target population, type of data, and the timeline for the research. Researchers should provide all the information of their methodology. Try asking the questions who, what, where, when, and how to write a complete research methodology for the concept paper. Some concept paper outlines can also include a research timeline. This is basically a timeline of how long the research will last.
Similar to other academic documents, a concept paper should include a reference list. The researchers should cite the sources that they used while writing the document. Individuals can also use in-text citations in the aim and need section and background section. When writing the reference list, make sure to use a consistent format. Individuals can look at sample papers to find reference list formats. For students, they should ask their professors which referencing format to use. The common formats are APA, MLA, Chicago, and Harvard styles.
"Using Video Games as Educational Tools to Help High School Students Write Better Essays"
Most high school students dread essay writing homework. Writing assignments often include reading thick books that authors have filled with blocks of text. They will need to do research and reading the blocks of texts can feel exhausting to most students. On the contrary, video games tend to hold a person's attention longer than any other medium. Despite the debate over the advantages and disadvantages of video games , there have been games that people developed to teach nursing and business students practical skills. There also have been some games that are made using real-life history that teachers can use to teach a class. However, there is a lack of research regarding the correlation between video games and writing abilities. This study will help in understanding the capacity of games to inform students and how they can help in essay writing. The study will help educators create an effective lesson plan in using video games as educational tools to help high school students write better essays.
There have been studies that promote video games as effective educational tools for all education levels. However, there are still many aspects of video games and education that researchers have yet to analyze. The research of Utoyo, Arsa on video games as tools for education concludes that using video games provides an opportunity to improve education due to realistic simulations that only the medium can offer. (Widitiarsa, 2018). The researcher stated that the next step is to design educational video games to create the standards for effective educational games. However, this study does not mention video games as good teaching tools for writing essays or any type of written works.
There have also been reports of educators using video games to teach writing to students. Students were able to write game reviews, autobiographical pieces, and other writing works. The teacher used character images, famous video game quotes, and great writing lines to inspire students to think of essay topics (Jones, 2018). The students that are interested in games were able to freely discuss topics and ideas. They use articles from game journalists to back up their claims during open discussions. This report shows that some educators are already recognizing the ability of video games to act as a teaching tool for writing essays and other written works.
The researchers aim to achieve their objective of using video games as educational tools to help high school students write better essays by answering the following specific objectives:
To analyze the influence of critical thinking in using video games as educational tools to help high school students write better essays.
To assess the influence of student's writing skills in using video games as educational tools to help high school students write better essays.
To assess the influence of video game genres in using video games as educational tools to help high school students write better essays.
Most high school students often have difficulty with writing assignments. They dread the process of researching and writing down notes. Most students will carry this behavior up until college which can result in having difficulty writing their research papers and dissertation. Some teachers have already addressed this issue by using video game topics to help spark student interests. However, the researchers believe that targeted research is necessary to create an effective lesson plan in using video games as educational tools to help high school students write better essays.
The researchers aim to analyze the influence of critical thinking in using video games as educational tools to help high school students write better essays. The study will test how video games help in the development of critical thinking skills and how they can transfer to better essay writing. This will help educators understand how video games affect a student's brain and thinking skills. The study also aims to assess the influence of student's writing skills in using video games as educational tools to help high school students write better essays. The study will take into account the existing writing skills of high school students and observe how video games can help improve the existing skills. This will provide teachers and researchers quantitative data on the extent of how video games can act as writing education tools. Lastly, the study aims to assess the influence of video game genres in using video games as educational tools to help high school students write better essays. The researchers will use different games from different genres to assess how the different genres affect high school student's writing skills. This will help to understand what type of games teachers should use to help students write better essays.
The researchers will use three different video games from the following genres: The Elder Scrolls IV: Oblivion from the Role-playing genre, The Sims 4 from the Simulation genre, and Firewatch from the Adventure genre to assess using video games as educational tools to help high school students write better essays.
The researchers will conduct the study on 400 WXY high school students out of a population of 600 high school students. The researchers will take note of the students' most recent English subject grades. This is to gather data on how existing writing skills can affect using video games as educational tools to help high schools student write better essays. The researchers will divide the students into three groups corresponding to the three video game genres state above. The students will play the games for an hour for a three-week period. After each week, the students will take critical thinking exams that will measure their critical thinking skills.
The researcher will collect primary data from the activities and secondary data from related literature. The researcher will analyze the quantitative data using descriptive and inferential statistics. The quantitative data will be from the assessment of how the different genres influence video games as tools to help high school students write better essays. The researchers will triangulate the qualitative data and report comparisons between the gathered data and existing data.
Jones, Sarah. (2018, April 2018). Teaching Writing Through Video Games, Part I. Moving Writers. https://movingwriters.org/2018/04/18/teaching-writing-through-video-games-part-i/
Widitiarsa, Arsa (2018). Video Games as Tools for Education. https://zenodo.org/record/2669725#.YW2VqBxn0uU
Deadline Approaching?
We work 24/7 and we are affordable (from $13.95/page). Our writers, managers and support agents all have been involved in academic ghostwriting for years. We can assist even with the most difficult writing assignment under time constraints.
Writing a concept paper is the foundation of any research study. The document will dictate whether a panelist will approve or decline a research study. This is why individuals should ensure that their concept paper effectively emphasizes the importance of their study. For individuals who feel that they don't have the writing capabilities to create a concept paper, the writing services from CustomEssayMeister can help. The website offers a variety of services to help students and professionals with their writing tasks. They can find sample papers and how-to guides in essay writing. Students who are stuck in their thesis writing will find these services extremely helpful. Our experienced writers can write concept papers that will spark the interest of a panelist and perhaps get their approval.
more in Writing Guides / Research Paper
Contents of a Good Research Paper Mar 11, 2019
How to Write a Research Paper Without Plagiarizing Apr 3, 2019
Why Citations and Citation Styles Are Important Jun 6, 2019
What Happened in Tiananmen Square Jun 4, 2019
Let's get your assignment done!
My Paper Writer
How It Works
Research paper help
Economic research papers
Management paper writing
Sociology papers
Analysis papers
Editing service
Proofreading service
Writing papers for money
Action term paper
Accounting term papers
Business term papers
Essay writing service
English term papers
Personal statement
Research proposal
Research paper writing service
Custom college papers
Term paper writing service
Write my college paper
Write my term paper
Write my research paper
Pay someone to write my paper
Write my essay
Rewrite my paper
MyPaperWriter's Blog
Learn the right way to write your papers. Or, get a head start and have top experts write them for you.
166 Great Concept Papers Topics To Choose From
We often get students that want to know "What is concept paper?" A concept paper is basically a trial run. Students write a paper about what it is they want to research and write about. Concept paper examples that have earned high grades, across all subjects, show that they don't go more than 3 pages in length. The key to writing a great concept assignment is to consider several concept paper ideas and concept papers topics and choose the one that is interesting and manageable given any restrictions.
Table of Contents
Great concept analysis papers for high school, concept analysis papers for college courses, concept paper topic ideas for graduate courses, interesting concept analysis paper topics, nursing concept analysis paper ideas, describe a topic idea or concept, research concept paper topics for a quick project, concept essay topic ideas for a presentation, writing a concept paper.
The first thing students need to consider when doing an assignment is what makes a good topic to research and write about. Students can spend hours searching online for ideas. But this can put them at risk of turning in late assignments. We are a professional educational writing and editing company that knows how hard it can be to come up with a great topic. This list of concept essay topics is free to share and customize for any type of assignment at any level:
Students in high school should consider these topics for a concept essay because they are easier to research and write about, allowing students to get the hang of this type of assignment:
Equality among races in the workplace.
The rights afforded to criminals before prosecution.
The meaning of freedom in the 21st century.
The way technology influences human interaction.
Ambition among today's youth and the future of business.
Modern popular music and its impact on America's youth.
Love in the modern age and its impact on how people view relationships.
Men and women in the 20th-century professional world.
The meaning of pessimism in today's society.
The commercialization of sports and paying student-athletes.
Television culture and the impact it has on young people.
Classic television shows of the 1960s and the lost art of storytelling.
The Olympics and the impact they have on athleticism.
The ways power impacts political decisions and public policy.
The effects health has on the public and its behavior.
Sports and their impact on public perception.
Impact of chemical use in creating products.
Concept analysis of the fake news phenomena.
The problems with Big Pharma's public interests.
Concept analysis of the efforts made to stop human trafficking.
This set of conceptual paper topics are more challenging and will require more in-depth research. Begin with a background search on the web, and then head to the library to find trustworthy resources:
Resume writing in the U.S., Canadian, and European markets.
The impact modern artists have on modern cultures.
Concept analysis of the current healthcare system in the U.S.
The best methods to reduce the gap between classes.
The impact of technology facilitating the mapping of our cities.
The ways gender roles are portrayed in different
The one-child policy in China and the influence it has on the World.
Physical therapy to help elderly patients recover from injuries.
The differences between the Harlem Renaissance and the Compton Renaissance.
Evolution of music throughout the digital age.
The concept of starting a business in today's economy.
The concept of political parties accepting cash from corporations.
The portrayal of minorities in the media and common culture.
The effectiveness of yoga and stretching exercises in preventing injury.
The impact that international music will have on future generations.
The concept of organizing a study group to improve grades.
An analysis of the biggest political decisions in the last half-century.
The concept of religious donations for political reasons.
Concept analysis of the use of marijuana to treat cancer patients.
The effectiveness of athlete training programs in professional sports.
In most cases, the best thing to write about is a topic you already have some background in. These ideas might fit your needs so that you don't need to put in too much extra work:
Low socio-economic areas and high crime rates among the population.
Social causes of depression and suicide among teens.
Freedom of Press in the age of technology and the 21st century.
Concept analysis of doctor-assisted suicide in the United States.
The sense of community and belonging in American society.
The concept of winning championships and the effect on local economies.
Privileges and increased opportunities in modern society.
Concept analysis of statistical relevance in business decisions.
Class, gender, and race in the United States.
Predicting social confidence in children starting school.
The purpose of the press in disseminating information to the public.
Concept analysis of isolated teenagers and the increased risk of violence.
The concept of social capital in the professional world.
Ethical theories in the medical field.
Social interaction among teenagers in the time of social media.
The importance of mental health for professional athletes.
The social impact that printing more money has on society.
The impact on education when teachers force their products on students.
The ways online learning degrees have changed how people view education.
Concept analysis of the most important business skills.
Students should be able to present a high-level assignment on any given topic When it comes to choosing a project, they are more likely to stick with interesting ideas:
Socialist governments and the provision of services to their citizens.
Maintaining a healthy weight during college.
Setting up a website to increase a company's brand awareness.
Utilizing statistical information toward gambling in sports.
The ways social inequality passes from generation to generation.
Concept analysis of social mobility in the 21st century.
The state of social and economic justice in the United States.
Maintaining social distancing in a post-Covid-19 world.
Concept analysis of monarchies around the world.
Travel is a great way to broaden one's thinking and perception of the world.
Working from home to improve productivity.
Balancing work life and personal life for mental health.
Keeping a clean workspace to increase productivity.
Exercising outside for better physical and mental health.
Ethnic differences in wealth and health.
Concept analysis of the relationship between financial security and health.
Business management skills in education to prepare for the future.
Anti-discrimination laws and their impact on people with disabilities.
Concept analysis on the skills it takes to be a politician.
Analysis of the laws and the people that write them.
If you are interested in the nursing field and have several weeks to work on a project, there is a lot of background information you can find online and in medical journals to put together a great paper:
Concept analysis of patient-centered care in healthcare facilities.
Concept analysis of healthcare coverage in the United States.
Concept analysis of the challenges nurses face with limited resources.
Concept analysis of the pay rates in nursing.
Concept analysis of the ethics nurses must follow to provide adequate care.
Concept analysis of the quality of care in nursing homes.
Concept analysis of having nursing oversight committees at healthcare facilities.
Concept analysis of restricting nurses from working overtime.
Concept analysis of the use of technology in the nursing field.
Concept analysis of ongoing education in the nursing field.
Concept analysis of the treatment of patients with dementia.
Concept analysis of the relationship between nurses and patients.
Concept analysis of the effectiveness of home nursing.
Concept analysis of the relationship between nurses and doctors.
Concept analysis of the healthcare afforded to student athletes.
Concept analysis of the challenges on effective maternal care.
Concept analysis of current nursing practices.
Concept analysis of educational quality in the field of nursing.
Concept analysis of the nursing profession and overall health information.
Concept analysis of how nurses influence healthy weight in people.
This fresh list of concept paper topics cover a wide variety of subjects and can be thoroughly researched by going online and then heading to the library for trustworthy resources:
Describe the impact fracking has on the environment.
Describe the effect self-driving vehicles will have on public safety.
Describe why no one should be allowed to use cell phones while driving.
Describe what the new NCAA NIL rules will do for college sports.
Describe how investing in alternative energies affects the economy.
Describe how the NCAA negatively impacts academic performance.
Describe the effect the #MeToo Movement had around the world.
Describe how the death penalty stops people from committing heinous crimes.
Describe the consequences of genetic engineering.
Describe the impact noise pollution has on mental health.
Describe the best methods for maintaining a healthy weight.
Describe a sports record that will likely never be broken.
Describe the dangers of genetic cloning of extinct animals.
Describe the impact illegal immigration has on a country's services.
Describe the importance of having physical education in the school system.
Describe the effects of too much internet use.
Describe how social media sites violate a person's personal information.
Describe the impact a mandatory vaccination rule in schools could help society.
Describe the affect GMOs have on people.
Describe the impact governments have by addressing climate change.
These ideas are geared toward students that have just a few days to work on a project. Still, there is ample research to be done and students must commit several hours to complete these topics:
Students and their rights to pick preferred subjects early in life.
Internet limitations for people under the age of 18.
Making college education free to everyone.
The impact that commercializing business will have on future generations.
The importance of learning a second language.
The economic impact smoke bans will have.
The effects federal policy will have if people allow younger voting.
The impact conscription laws have on the youth.
Concept analysis of Americans diets versus European diets.
Concept analysis of early tobacco commercials on America's youth.
Concept analysis of the modern celebrity.
Analysis of the United State's interactions with corrupt countries.
The advantages a Western educational experience offers Asian students.
The government's role in funding social movements against policy.
The government's authority to ban same-sex marriages.
The impact that lowering the voting age will have on a nation.
Current school policies in the United States.
Concept analysis of the efforts being made to reverse global warming.
The effect a ban on cloning technology will have on medicine.
The effect that wasting time at work has on the economy.
If you are putting together a presentation, the following concept papers topics can be easily researched and put together for academic or professional audiences:
The impact that making abortion federally legal has on the economy.
The ways that putting a smoking ban in public buildings will improve public health.
The negative impact of drinking sugar-filled energy drinks.
The effects an alcohol ban would have on modern society.
The effects of year-round school schedules.
Concept analysis of inclusion programs in school.
The different effects the Industrial Revolution had on Europe and America.
The impact of raising the drinking age to 25 in the U.S.
Taxing the alcohol industry more to combat alcoholism.
The impact homework has on learning.
Deforestation and the impact it has on nations' economies.
The impact global warming has had on the rise of natural disasters.
Concept analysis on the pros and cons of globalization.
The definition of being a great politician in today's world.
The fairness of anti-discrimination laws.
Concept analysis for the way the U.S. punishes politicians that break the law.
The effectiveness of gun control in the United States.
The ability to overturn jury decisions through appeals.
Concept analysis for keeping security guards in the school.
The overregulation of society.
The influence the U.S. and China have in deterring WWIII.
The impact the U.S. has had on global eco systems.
Concept analysis of commercials aired during children's programs.
The effect limiting television time will have on children.
Concept analysis of the current school schedule.
Concept analysis of equal treatment among children.
After you have chosen a concept paper topic that you are comfortable with, it's time to get to the hard work. Now, how to write a strong assignment that gets you a high grade? These five steps should help simplify the process:
Step 1: Start with a Research Session. After selecting a concept paper topic, start searching for material on the web. This will show you what the current issues are. Thereafter, head to the school library and find supporting information from trustworthy resources.
Step 2: Use an Example of Concept Paper. When you put together an outline for your paper, you should have a look at an example so you can understand the proper structure and can align your notes to fit what is required in this type of assignment. You can find examples on the web or we can provide one for you written from scratch.
Step 3: Write a First Paper Draft. As soon as you have an outline, it's time to start writing the first paper draft. Refer to outline often, fleshing out the basic ideas and following the order in which you have listed them. Try not to stop to make corrections or to come up with the perfect word or phrasing. Write as quickly as possible.
Step 4: Revise Your First Draft. Because you are encouraged to write the first paper draft quickly, you will want to spend some time away from your work so that you can make revisions with a fresh perspective. Reimagine your arguments, and consider how you can improve them by adding, removing, or rearranging content.
Step 5: Make Final Edits and Proofread. Finally, you're ready to make final edits and proofread for mistakes. These two exercises should be done separately. Edit for word choice and sentence structure. You want your ideas to come through clearly and concisely. Then proofread for errors in spelling, grammar, and punctuation.
Our expert writers and editors are ready to help college and university students create high-quality assignments at a cheap price. But don't let our low-cost services fool you; our professional writers are among the best in the business. We guarantee you will get the top-notch research paper writing help you need to achieve academic success.
What are the topics in the concept paper?
Some topics in concept paper include the increase in crime rates in low socio-economic areas and the social causes of depression and suicide among teenagers. Other topics to consider include the influence of Freedom of the Press in the 21st century or doctor-assisted suicide in the United States.
What are the 3 types of concept papers?
There are two types of concept papers, namely implicit concept papers and explicit concept papers. An implicit concept paper is like a prototype. It is meant to store casual information that conventional papers usually omit. Explicit concept papers include both casual and statistical information about a particular subject.
What is a concept paper example?
A concept paper example can include questions on how social confidence can be predicted in children starting school or the role of the press in spreading information to society. Others include the concept analysis of isolated teens and the rising risk of violence, social capital in the business world, and analyzing ethical theories and practices in medicine.
What are some interesting concept paper topics about education?
Some concept paper topics about education include the impact of teachers using force on students and how online learning degrees have changed educational perspectives.
Are there any interesting concept research paper topics?
Some interesting concept research paper topics can focus on the challenges of maintaining a healthy weight as a college student, the use of statistics in sports gambling, and social mobility in the 21st century. Other topics include whether socialist governments provide enough for their citizens and how social inequality is passed down from generation to generation.
Leave a Reply Cancel reply
Terms & Conditions Loyalty Program Privacy Policy Money-Back Policy
Copyright © 2013-2023 - MyPaperWriter.com
As Putin continues killing civilians, bombing kindergartens, and threatening WWIII, Ukraine fights for the world's peaceful future.