Essays About Classroom: Top 6 Examples and 9 Prompts
Are you writing essays about classroom? Then, take up some great ideas from our carefully curated essay examples and writing prompts list.
Classrooms are designed to be a place for learning. But beyond being an avenue for sharing and exchanging knowledge, a classroom is where a person's character is molded, strengths fortified, and weaknesses addressed. More importantly, many children would consider their classrooms as their second homes. Unfortunately for some, with terrorizing teachers, bullying classmates, and deep anxieties over exams or public speaking, being in a classroom is an obnoxious experience.
For your essay about classrooms, find below some essay examples and writing prompts that will make you think deeply and be inspired to write.
6 Useful Examples About Classroom
1. the flip side of flipped classrooms by claire l. jarvis, 2. germany is taking away kindergarteners' toys to curb future addiction by sara zaske, 3. the products that teachers always need for their classrooms by griffin wynne, 4. what we can learn from finland's successful school reform by linda darling-hammond, 5. how to create inclusive classroom spaces for students with physical disabilities by chris drew, 6. how google took over the classroom by natasha singer, 9 interesting prompts on essays about classroom, 1. virtual classrooms , 2. most unforgettable classroom experience, 3. analysis of classroom management, 4. bullying in classrooms, 5. learning outside the classroom, 6. laptops in the classroom: pros and cons, 7. cultural diversity in the classroom, 8. increasing student engagement in classrooms, 9. cooperative learning in the classroom.
"Flipped classrooms are challenging to get right, and they demand a different skill set from instructors accustomed to lecturing."
Flipped classroom model is a popular learning format wherein students watch lectures at home and engage in classroom discussions and activities when they get to class. Unfortunately, while it works wonders for many, it seems to lose its magic in specific classrooms. You might also be interested in these essays about online class .
"At a Berlin day-care center, the children packed away all the toys: the cars, the tiny plastic animals, the blocks and Legos, even the board games and most of the art materials. They then stood in the empty classroom and looked at their two instructors."
A toy-free kindergarten sounds gloomy and harsh for kids, but long-term benefits may be reaped from this practice. It was first conceptualized and experimented on in the 1980s. Findings suggest that doing away with toys in kindergarten prevents addictive behavior and encourages creativity as children are left to deal with boredom.
"While teachers surely use a lot of classic school supplies like writing implements and glue sticks, they also need things like snacks, cleaning products and even personal hygiene supplies on hand to make their kids feel safe."
If we want to improve the quality of our education, schools must start thinking "outside the pencil box" and re-evaluate the supplies needed in a learning-ready classroom. School teachers list some valuable items to add to the class, such as snacks for those who skipped breakfast and wet wipes for hygiene purposes.
"In a Finnish classroom, it is rare to see a teacher standing at the front of a classroom lecturing students for 50 minutes. Instead, students are likely to determine their own weekly targets with their teachers in specific subject areas and choose the tasks they will work on at their own pace.
Nations are turning to Finland to replicate its remarkable success in education. In just two to three decades, Finland climbed from faring poorly in education to a poster child in educational reforms. The essay looks into significant policy changes in the country, from how it addressed inequalities in access to education to its overhaul of traditional learning approaches in the classroom.
"Small acts by the classroom teacher to make the classroom a more inclusive space such as rearranging desks, being sensitive to transition requirements and removing clutter can go a long way toward creating a sense of belonging and inclusion in every classroom."
Ensuring classrooms address challenges and give room for the needs of the handicapped shows how teachers and schools value these children. If classroom design and space are limited, teachers can make a few simple steps to ensure students with disabilities can go around the classroom, participate and collaborate with classmates. You might also be interested in our round-up of the best writing apps for Chromebook .
"…Google has helped upend the sales methods companies use to place their products in classrooms. It has enlisted teachers and administrators to promote Google's products to other schools. It has directly reached out to educators to test its products… And it has outmaneuvered Apple and Microsoft…"
Google is changing the face of education by enabling full technology adoption in classrooms at a low cost. And teachers and school administrators who make a big part of its sales success. But as word-of-mouth among schools launch Google to large-scale success, the issue of data privacy emerges, worrying parents and challenging school values.
Virtual classrooms were effective alternatives to help children continue learning and meeting with their teachers during the COVID-19 pandemic. However, amid distance learning, many were yearning for a return to a face-to-face classroom setting. To start, cite the benefits and challenges you encountered in having virtual classrooms. Then, provide policy recommendations you think your school should consider to improve the learning experience in the digital space.
Whether it be a bad memory where you felt embarrassed or a positive one that helped chart your career path, your unforgettable memory in the classroom could be worth sharing and learning from. Write about it in your essay with as many vivid details and elaborate on what it is about this event that made it part of your core memory.
Take a more profound observation of your teachers' learning and management techniques. Depending on the activities and structure of the learning program, these techniques could be based on cognitive development and motivation theories. Research deeper and analyze whether these techniques help children achieve high scores in exams or, better yet, positively impact their well-being.
It is crucial to detect bullying and act on it as early as possible lest the bullying goes through the roof. However, there is a thin line between teasing for a bit of fun and bullying. So, help your readers differentiate between the two. Then, provide some practical tips to report and stand up to bullying, such as recording bullying incidents for proof.
Learning outside the classroom means using other places for immersion, workshops, field trips, or any activity that will expose a student further to a subject matter. Research has also affirmed that out-of-school learning can deepen students' understanding. For your essay, find out what other benefits out-of-class learning can offer and what the schools' and teachers' most significant challenges are in conducting more educational activities beyond the classroom.
There has been a flurry of debates over the effects of having laptops in classrooms. Some studies cite positive effects such as enhanced learning, retention, and classroom collaboration. While others disagree and even see them as distractions like toys are to kindergarten classrooms. In your essay, lay down research studies showing the advantages and disadvantages of allowing laptops during classroom lectures. Next, based on these studies and your experience, share your viewpoint.
Diversity in the classroom encourages creating, sharing, and merging different minds and talents. Cross-cultural dialogues and interaction among students also help them learn about cultures and respect differences. If your classroom is a melting pot of cultures, then this writing prompt is for you. Talk about your experience and how this figures into the diversity trends across classrooms in your country or globally.
Keeping students engaged in classroom discussions is critical in building their self-esteem, curiosity, and motivation. But engaging students — let alone keeping them awake — is the biggest challenge to teachers. So explore what techniques teachers can use to keep a lively discussion in class and address chronic absenteeism. Also, add what students should do to keep active in the classroom.
Cooperative learning requires groups to work together to achieve learning goals together. In your essay, elaborate on cooperative learning and how it differs from individual learning. Enumerate its benefits, such as building leaders, improving oral communication and decision-making skills, and cultivating a sense of community-building through cooperation. Before submitting or publishing your essay, make sure you take the time to improve the readability score . Then, if you're still exploring other topics, check out our round-up of essay topics about education .
Join over 15,000 writers today
Get a FREE book of writing prompts and learn how to make more money from your writing.
Success! Now check your email to claim your prompts.
There was an error submitting your subscription. Please try again.
Yna Lim is a communications specialist currently focused on policy advocacy. In her eight years of writing, she has been exposed to a variety of topics, including cryptocurrency, web hosting, agriculture, marketing, intellectual property, data privacy and international trade. A former journalist in one of the top business papers in the Philippines, Yna is currently pursuing her master's degree in economics and business.
View all posts
JEE Main 2024
JEE Advanced 2023
BITSAT 2023
UPESEAT Exam 2023
View All Engineering Exams
Colleges Accepting B.Tech Applications
Top Engineering Colleges in India
Engineering Colleges in India
Engineering Colleges in Tamil Nadu
Engineering Colleges Accepting JEE Main
Top Engineering Colleges in Hyderabad
Top Engineering Colleges in Bangalore
Top Engineering Colleges in Maharashtra
JEE Main College Predictor
JEE Main Rank Predictor
GATE College Predictor with PSU Chances
AP EAMCET College Predictor
TS EAMCET College Predictor
KEAM College Predictor
View All College Predictors
JEE Advanced College Predictor
MHT CET Result 2023 Latest
AP EAMCET Result 2023
JEE Main Paper 2 Result 2023
Download E-Books and Sample Papers
TS EAMCET Result 2023
Compare Colleges
B.Tech College Applications
JEE Main Cut Off 2023
Quick links
Mechanical Engineering
Civil Engineering
Aeronautical Engineering
Information Technology
Electronic Engineering
B.Tech Companion Use Now Your one-stop Counselling package for JEE Main, JEE Advanced and BITSAT
UPESMET 2023
KIITEE 2023
View All Management Exams
Colleges & Courses
MBA College Admissions
MBA Colleges in India
Top MBA Colleges in India
Top Online MBA Colleges in India
CAT Result 2023
BBA Colleges in India
CAT Percentile Predictor 2023
CAT 2023 College Predictor
XAT College Predictor 2023
CMAT College Predictor 2023
SNAP College Predictor 2023
MAT College Predictor 2023
NMAT College Predictor
AP ICET hall ticket
FREE Previous Year Sample Papers
Download Helpful Ebooks
List of Popular Branches
QnA - Get answers to your doubts
IIM Shortlist 2023
IIM Fees Structure 2023
TS LAWCET 2023
MH CET 2023
LSAT India 2023
Colleges Accepting Admissions
Top Law Colleges in India
Law College Accepting CLAT Score
List of Law Colleges in India
Top Law Colleges in Delhi
Top Law Collages in Indore
Top Law Colleges in Chandigarh
Top Law Collages in Lucknow
Predictors & E-Books
CLAT College Predictor
MHCET Law ( 5 Year L.L.B) College Predictor
AILET College Predictor
Sample Papers
Compare Law Collages
Careers360 Youtube Channel
CLAT Admit Card 2023
AILET Admit Card 2023
SLAT Application Form 2023
CLAT 2023 Exam Live
Engineering Preparation
Knockout JEE Main 2023
Test Series JEE Main 2023
JEE Main 2023 Rank Booster
Knockout JEE Main 2023 (Easy Installments)
Medical Preparation
Knockout NEET 2023
Test Series NEET 2023
Rank Booster NEET 2023
Knockout NEET 2023 (Easy Installments)
Online Courses
JEE Main One Month Course
NEET One Month Course
IIT JEE Foundation Course
Knockout BITSAT 2023
Knockout BITSAT-JEE Main 2023
Career Guidance Tool
IPU CET BJMC
JMI Mass Communication Entrance Exam
IIMC Entrance Exam
Media & Journalism colleges in Delhi
Media & Journalism colleges in Bangalore
Media & Journalism colleges in Mumbai
List of Media & Journalism Colleges in India
Free Ebooks
Free Sample Papers
NID DAT 2023
UPES DAT 2023
Design Colleges in India
Fashion Design Colleges in Bangalore
Fashion Design Colleges in Mumbai
Fashion Design Colleges in Pune
Fashion Design Colleges in Delhi
Fashion Design Colleges in Hyderabad
Fashion Design Colleges in India
Top Design Colleges in India
Animation Courses
Animation Courses in India
Animation Courses in Bangalore
Animation Courses in Mumbai
Animation Courses in Pune
Animation Courses in Chennai
Animation Courses in Hyderabad
Free Design E-books
List of Branches
Careers360 Youtube channel
NIFT College Predictor
NEET PG 2023
NEET MDS 2023
INI CET 2023
AIIMS Nursing
Top Medical Colleges in India
Top Medical Colleges in India accepting NEET Score
Medical Colleges accepting NEET
List of Medical Colleges in India
Medical Colleges In Karnataka
Medical Colleges in Maharashtra
Medical Colleges in India Accepting NEET PG
NEET College Predictor
NEET PG College Predictor
NEET MDS College Predictor
DNB CET College Predictor
DNB PDCET College Predictor
NEET 2023 Counselling
NEET 2023 Result
NEET Cut off 2023
NEET Online Preparation
NEET 2023 Answer Key
Download Helpful E-books
NEET Companion Use Now Your one-stop Counselling package for NEET, AIIMS and JIPMER
CUET PG 2023
IGNOU Admission 2023
DU Admission 2023
UP B.Ed JEE 2023
DDU Entrance Exam 2023
IIT JAM 2023
ICAR AIEEA Exam 2023
Universities in India 2023
Top Universities in India 2023
Top Universities in Uttar Pradesh 2023
Top Universities in Bihar 2023
Top Universities in Madhya Pradesh 2023
Top Universities in Tamil Nadu 2023
Central Universities in India
Upcoming Events/Predictors
CUET Courses List 2023
CUET Sample Papers 2023
CUET PG Application Form 2023
CUET Admit Card 2023
CUET Mock Test 2023
CUET Participating Universities 2023
CUET Question Papers
CUET Answer Key 2023
CUET Cut Off 2023
CUET Exam Date 2023
CUET Syllabus 2023
IGNOU Result
CUET PG Cut off 2022
E-Books and Sample Papers
IT Colleges in Tamil Nadu
IT Colleges in Uttar Pradesh
MCA Colleges in India
BCA Colleges in India
Quick Links
Information Technology Courses
Programming Courses
Web Development Courses
Data Analytics Courses
Big Data Analytics Courses
Top Streams
IT & Software Certification Courses
Engineering and Architecture Certification Courses
Programming And Development Certification Courses
Business and Management Certification Courses
Marketing Certification Courses
Health and Fitness Certification Courses
Design Certification Courses
Specializations
Digital Marketing Certification Courses
Cyber Security Certification Courses
Artificial Intelligence Certification Courses
Business Analytics Certification Courses
Data Science Certification Courses
Cloud Computing Certification Courses
Machine Learning Certification Courses
View All Certification Courses
UG Degree Courses
PG Degree Courses
Short Term Courses
Free Courses
Online Degrees and Diplomas
Expert Reviews
Compare Courses
Top Providers
Coursera Courses
Udemy Courses
Edx Courses
Swayam Courses
upGrad Courses
Simplilearn Courses
Great Learning Courses
NCHMCT JEE 2023
Mah BHMCT CET
Top Hotel Management Colleges in Delhi
Top Hotel Management Colleges in Hyderabad
Top Hotel Management Colleges in Mumbai
Top Hotel Management Colleges in Tamil Nadu
Top Hotel Management Colleges in Maharashtra
B.Sc Hotel Management
Hotel Management
Diploma in Hotel Management and Catering Technology
Diploma Colleges
Top Diploma Colleges in Maharashtra
RUHS Pharmacy Admission Test
Top Pharmacy Colleges in India
Pharmacy Colleges in Pune
Pharmacy Colleges in Mumbai
Colleges Accepting GPAT Score
Pharmacy Colleges in Lucknow
List of Pharmacy Colleges in Nagpur
GPAT Admit Card
GPAT Question Papers
GPAT Result
CA Intermediate
CA Foundation
CS Executive
CS Professional
Difference between CA and CS
Difference between CA and CMA
CA Full form
CMA Full form
CS Full form
CA Salary In India
Top Courses & Careers
Bachelor of Commerce (B.Com)
Master of Commerce (M.Com)
Company Secretary
Cost Accountant
Charted Accountant
Credit Manager
Financial Advisor
Top Commerce Colleges in India
Top Government Commerce Colleges in India
Top Private Commerce Colleges in India
Top M.Com Colleges in Mumbai
Top B.Com Colleges in India
UPSC IAS 2023
SSC CGL 2023
IBPS RRB 2023
Upcoming Events
UGC NET Result 2023
CDS Admit Card 2023
NDA Admit Card 2023
SSC CGL Result 2023 Tier 2
SSC CHSL Result 2023
SSC Exam Dates 2023
UPTET Notification 2023
SSC MTS Admit Card 2023
Previous Year Sample Papers
Free Competition E-books
Sarkari Result
QnA- Get your doubts answered
UPSC Previous Year Sample Papers
CTET Previous Year Sample Papers
SBI Clerk Previous Year Sample Papers
NDA Previous Year Sample Papers
Other Exams
SSC CHSL 2023
UP PCS 2023
UGC NET 2023
RRB NTPC 2023
IBPS PO 2023
IBPS Clerk 2023
IBPS SO 2023
Computer Science Colleges
Business Management Studies Colleges
Best M.Sc. Colleges
Top Universities in UK
Top Universities in Australia
Top Countries
Study in USA
Study in UK
Study in Canada
Study in Australia
Study in Ireland
Study in Germany
Study in Singapore
Study in Europe
Student Visas
Student Visa Canada
Student Visa UK
Student Visa USA
Student Visa Australia
Student Visa Germany
Student Visa New Zealand
Student Visa Ireland
CBSE Class 10th
CBSE Class 12th
UP Board 10th
UP Board 12th
Maharashtra SSC Exam
Assam HS Exam
Maharashtra HSC
Top Schools in India
Top Schools in Delhi
Top Schools in Mumbai
Top Schools in Chennai
Top Schools in Hyderabad
Top Schools in Kolkata
Government Schools in India
CBSE Schools in India
Products & Resources
KVPY Test Series
RD Sharma Solutions
JEE Main Knockout April
Maharashtra HSC Result 2023
Kerala DHSE Result 2023
Maharashtra SSC Result 2023
NCERT Solutions
NCERT Solutions for Class 12
NCERT Solutions for Class 11
NCERT solutions for Class 10
NCERT solutions for Class 9
NCERT solutions for Class 8
NCERT Solutions for Class 7
NCHMCT JEE 2022
Christ University BHM
Top Hotel Management Colleges in India
Top Hospitality & Tourism Colleges in Delhi
Top Government Hospitality & Tourism Colleges in Hyderabad
Top Hospitality & Tourism Colleges in Mumbai
NCHM JEE College Predictor
NEET Companion Buy Now
B.Tech Companion Buy Now

Popular Searches
GSEB SSC 10th Result
Navodaya Result 2023
Odisha CHSE Result 2023
JNV Result 2023 Class 6
JAC 12th Result 2023
NIOS 10th Result 2023
GSEB HSC Result 2023
RBSE 10th Result 2023
NCERT Solutions for Class 6 to 12
My Classroom Essay - 100, 200, 500 Words

Essay on My Classroom -
A classroom is a place or room where classes take place. Each of us has memories attached to our classroom. We spend most of our time in class and learn most of our life's beautiful and essential lessons. I also have some memories of my classroom. Here are a few sample essays on "My classroom" .
100 Words Essay On My Classroom
A classroom is a learning place where we learn academic and social skills. The classroom plays an essential role in the overall development of an individual. The school teachings help us develop into good human beings both for educational and social purposes.
My classroom is situated opposite the principal's room. There is a big garden in between them. In our free time, we see the children playing basketball, Kho-kho, badminton etc. In my classroom, there is a notice board which is decorated by us. We have decorated the board with motivational quotes, names of students of the class and their birthdays. My classroom is considered one of the beautiful classrooms of the school.
200 Words Essay On My Classroom
My classroom is situated near the school library on the ground floor. So, whenever there is a free period, we go to the library and read our favourite books and newspapers. Also, there is a big garden in front of my classroom. The mango tree near the classroom window provides summer shade and cool air. We can hear the chirping of birds in the classroom. Thus, my classroom is in a beautiful location that provides a natural feeling.
Inside My Classroom
Also, my classroom is beautifully decorated by the children. We always clean the classroom and throw the waste only in dustbins. Thus, my classroom is the favourite of all the teachers of our school. When the principal announced the cleanliness drive and best clean classroom award, my classroom was positioned at number one.
Also, there is an achievement wall in my classroom where we record the achievements of our class students. During sports day, my classroom bagged the first prize. For every person, there is some special place where they like to spend time. For me, it's my classroom where I love to spend my maximum time, and each day, I learn something new and valuable. I love my classroom very much.
500 Words Essay On My Classroom
Schools, colleges, and universities often have classrooms where students from different places come to learn skills and lessons on various subjects and domains. We learn various things in the class. Classroom is like a beautiful memory for all of us. My classroom is also a beautiful place for me. There are many types of students in my class. Some are good at extracurricular activities, some at academics, and some love participating in competitions. My classroom also has different students from all over the country, which makes it unique.
My Classroom - An Enjoyable place
My classroom has two enormous windows and a big door, and it is pretty enjoyable, roomy, airy, and ventilated due to the presence of many trees. A large whiteboard and four ceiling fans are present. We write a quote on the whiteboard daily which motivates us to do best in our lives. My classroom has several artworks that are well-decorated on the walls. We decorated the walls with maps, charts, and images of flowers, trees, and the solar system. The decent environment of my classroom motivates me to go there daily.
Another reason I enjoy my class is the teacher, who is always so kind and encourages us to participate in various activities. She always motivates us to participate in competitions with the management of studies. She inspires us to be perfect both in academic as well as extracurricular activities.
Best Classroom
My classroom is different from the whole school. This is because various students in my classroom are best in various fields. The sports students always bring medals in state and national level tournaments. Every year, the school, as well as state toppers, come from my classroom.
My Classroom Experience
I like enjoying nature and love to spend time in nature. The natural environment of my classroom gives me the same feeling as many beautiful flowers and trees are in front of my classroom. I have also grown some of them.
I love to decorate the classroom walls with beautiful crafts and academic charts. Also, there is a knowledge wall where I paste important current affairs newspaper cuttings daily. During the festive seasons, I also give my contribution to class decoration. I decorate the classroom with rangoli, light diyas and candles on Diwali. I also participate in quizzes and essay competitions. Thus, the classroom is a precious memory for me.
A classroom is the soul of every student. We will always remember this place as being unforgettably memorable. What we become in real life is shaped by school. It had a fantastic effect on students for the rest of their lives. All of us enjoy ourselves a lot in school. The relevance of the classroom for students and youngsters is beyond words. Though some children don't like going to school after they pass out, they miss it the most.
Explore Premium
Your brochure has been successfully mailed to your registered email id .

Select your reason of reporting
The Question containing Inaapropriate or Abusive Words
Question lacks the basic details making it difficult to answer
Topic Tagged to the Question are not relevant to Question
Question drives traffic to external sites for promotional or commercial purposes
The Question is not relevant to User
Article PDF has been sent to your Email ID successfully
Explore Schools in Other Popular Locations
Sign in/sign up.
We endeavor to keep you informed and help you choose the right Career path. Sign in and access our resources on Exams, Study Material, Counseling, Colleges etc.
Help us to help you.

Download the Careers360 App on your Android phone
Regular exam updates, QnA, Predictors, College Applications & E-books now on your Mobile

150M + Students
30,000 + Colleges
500 + Exams
1500 + E-books

Descriptive Essay on My Classroom
Jump ahead to:
The classroom is the heart of every student. It is an unforgettable place that we remember for the rest of our lives. Classroom makes us what we are in our material life. It has a positive impact on lifelong learning. This article discusses the classroom and its significance for children and students.
A classroom is defined as a place where a group of students study in classes from a particular teacher in a particular subject. Classes are often found in schools, colleges and universities where a variety of skills and subjects are taught to students in a variety of subjects and disciplines. It is a place where all students share the same signs and symbols. My classroom is attractive, open, and airy, with two wide windows and a large door. It has four ceiling fans, and a large board.
The interior walls of my classroom are beautifully decorated with different designs. There are charts, pictures of flowers, trees and a map of the world on its walls. Downstairs, there is a large veranda and a large grassy area with more than a hundred flower pots filled with different colours. The scent of flowers spread attractive fragrance in my classroom. After a Morning assembly as we rush to our classroom, I always sit at a desk near the window because I watch the cold air flowing in the morning. The beauty of nature enriches my mind and makes me feel comfortable.
To the northeast of my classroom is an administrative center. In the management section of our school there are two writers who prepare our result cards and progress cards. My classroom is very quiet, the unusual environment has a noise found in my classroom. In front of the board is a teacher's chair and more than 20 student benches. At each desk two students can sit comfortably.
Next to the black board is a tail from where the section is moved. All of us students sit facing the board where we are assigned a lesson and a diary. Our teachers at the end of the class write their homework on the board. After a month all the pictures and charts on the walls of the section are changed with pictures of the outstanding personality of our nation who served the nation selflessly.
There are 45 students in my class, we all live as a family. There are twenty girls in my classroom,  all girls are more active and smarter than us boys. Girls always finish homework on time, while the boys often forget to do our homework. Some students are very sharp, God is gifted and different and some are smart and some are stupid. I belong to the category of smart students. We all help each other learn. We keep our classroom organized and clean. Two dust bins are placed in the corners of the classroom where we throw cloths and paper.
All the teachers are loving and kind, the teacher in my classroom is very friendly. He teaches us English and History. All of the professors are dedicated, talented, and knowledgeable. My classroom is the only place where we chat and make full of fun. During the break we share lunch and usually have fun. At various national, international and cultural events we decorate our classroom and try our best to make our classroom more beautiful than any other school classroom. Our school is famous all over the city, it's very big. At any given time, our school can accommodate over three thousand students. Our school is known for its cleanliness and teaching technology.
Our classroom is the best class in our school, our classroom has received many awards and rewards for its cleanliness. All the teachers in the school praised the cleanliness of our classroom.
My classroom is a quiet place. I love my class because we all live and work as a family and help each other heart and soul. The floor tiles in my classroom look clean and tidy. We do not throw threats in our classroom. My Classroom is close to my home and I love my classroom. Guys the above I had explain you every detail about my classroom it's your turn now tell us about you classroom memory via comment box below.
Download Pdf of Descriptive Essay on My classroom
If you want to Download the Pdf of Descriptive Essay on My classroom, then click on the given link it is free of cost.
Descriptive Essay on My Best Friend in 1280 Words | Free Pdf
Descriptive Essay on Teacher in 600-700 words | Download Pdf
1 thought on "Descriptive Essay on My Classroom in 700-750 Words | Free Pdf"
Hii, Thank you for visiting our blog " Descriptive Essay on my classroom". If you have any doubts or suggestions please comment.
Leave a Comment Cancel Reply
Your email address will not be published. Required fields are marked *
Save my name, email, and website in this browser for the next time I comment.
Play & Activities
Life Skills
Learning & Education
Play & Learning
Growth & Development
Rhymes & Songs
School Finder
Essay On My Classroom – 10 Lines, Short and Long Essay For Class 1, 2 and 3 Kids
Key Points To Note: Essay On 'My Classroom' For Lower Primary Classes
10 lines on 'my classroom' for kids, a paragraph on 'my classroom' for children, essay on 'my classroom' in 200 words for kids, long essay on 'my classroom' in english for kids, what will your child learn from this essay.
A classroom is a space with which everyone can relate. It is a place for kids to learn, explore, and meet new friends. It is the first place where the kid goes and becomes social. Writing an essay on my classroom in English will allow kids to explore their inner emotional connections with their classroom. It will also enhance their observational skills, allowing them to see and scrutinise the details of the space where they spend the most creative time of the day. It will be a fun writing activity and a learning one too.
All kids know about their classroom, but when it comes to writing a description of a classroom, the real challenges surface—given below is a template that will end your doubts regarding how to write an essay on this topic:
The essay should have a proper introduction that talks about the physical dimensions of a classroom.
Later, you can explain its relevance and emotional significance in a kid's life.
Kids should explain what they think of a classroom.
The conclusion should summarise the whole write-up.
Writing about any topic needs a clear understanding of the same. Kids in small classes might find it difficult to write in long sentences. Therefore, teachers and parents ask them to craft short sentences. Here are a few lines for an essay on my classroom for classes 1 & 2.
I saw my classroom for the first time when I went to kindergarten school.
It is a space designed for kids as old as me to learn together.
My classroom has many tables and chairs for all students to sit and study together.
My class has one big blackboard and one big whiteboard, which the teacher uses to explain a concept or draw something for us.
Our class also has an activity board, which all the students decorate turn-wise.
My classroom is well-ventilated as has two big windows.
My classroom also has beautiful yellow colour on the walls and white ceilings.
There is an open almirah in my class, where kids keep all the essentials like water bottles, bags, etc.
There are two dustbins in my class to throw waste.
There is a cupboard near the teacher's table where our teacher keeps things necessary to conduct a lesson, like chalk, dusters, napkins, etc.
Many kids understand a topic but get puzzled when it comes to writing. Therefore, teachers first give a small paragraph to write on an easy subject like 'my classroom'. Writing a short paragraph allows kids to explore their inner thoughts on the subject:
Everyone loves their school and classroom, and I am no exception. There are many reasons why I adore my classroom; one of them is that it is very spacious and big. It has 15 desks, one big almirah for keeping kids' essentials, and two boards – a whiteboard and a blackboard. It also has a projector, which our teacher uses to show us stories and movies. My classroom has two windows facing the playground. I love seeing outside during a free period; it makes me feel relaxed. We also have a craft board where every kid needs to add something from their imagination.
As kids progress in class, they need to write progressive and longer sentences on various topics. Topics like my classroom challenge kids' creative thinking and boost their sentence construction ability:
My classroom is one such space where I spend maximum time learning and exploring new topics and concepts. It is where 30 students like me from different walks of life sit together and learn together. My classroom is hi-tech and equipped to tackle any emergency with a fire alarm, fire extinguisher, etc. We also have a projector and whiteboard as our teacher explains most concepts with videos and graphics. Besides having a big shelf for kids' essentials, my classroom has a small section with many books we can read during our free period. I can only take some books home after my teacher's permission for a day or two. The best part about my classroom is it has lively interiors that can attract anyone. One can see different types of charts, quotations of notable personalities, and drawings done by students like me on my classroom walls, making it more attractive. We don't have ceiling fans in our classroom as we have a centralised AC in the entire school. My classroom is impressive in every sense, as it showcases a part of me in every corner.
An essay on my classroom is a good way to promote critical thinking and observational skills via writing. Below is an essay for class 3 on essay my classroom for your reference.
Writing on the topic of my classroom is like writing about the most special space of your school. This is the place where learning and exploration go hand in hand and add a new dimension to our life. Here, we make many memories that stay with us even after school. My classroom is a very advanced, well-planned room that can accommodate around 30 students comfortably. My classroom has a unique feature: a soft board under every child's name. All students get a chance to decorate that board weekly, and to do that, we need to come up with fresh ideas every week. The best idea gets a small prize and appreciation from the teacher. I have a whiteboard and a blackboard in my class, which my teacher uses as per the demand of the topic. I like the projector in my class; for crucial topics, our teachers use videos and graphical representation for better understanding. My seat is near a glass window, which I like the most as it has a stunning garden view.
My school believes in a no-baggage policy; therefore, all our books are in a big almirah in our classroom. Thanks to that, my bag remains light. My classroom is where we do lots of creative work and participate in competitions to boost our confidence. My teacher says this is our second home, and we should keep it clean; therefore, students take turns cleaning the classroom every day. We have two dustbins to make sure no wrapper or dry waste remains on the floor. After Covid, my classroom has a hand sanitiser bootle installed at the entry door, and no student can come without sanitising their hands. My classroom is hi-tech and equipped to tackle any emergency as it has a fire alarm, fire extinguisher, smoke detector, etc.
Your child will learn to give words to their thoughts and write a better composition on my classroom. Their writing skills get refined, and they learn new words that enrich their vocabulary.
1. Why Is The Classroom Important?
The classroom provides a favourable learning atmosphere for kids as it keeps away all distractions.
2. What Are Some Important Things In A Classroom?
Essential things in the classroom include chalk, duster, whiteboard, blackboard, windows for ventilation, lights, fans, and most importantly, books.
There is no time like school time, and there is nothing like a classroom. Writing an essay on a versatile topic like my classroom is fun and enriching. So, find expressions to your thoughts in this blog and craft a fantastic "my classroom" composition.
How to Write An Essay on My Teacher for Class 1, 2 and 3 Kids Essay On My School Library for Classes 1 to 3 Children Essay on My Favorite Subject for Lower Primary Class Kids
Essays for Class 1
Essays for Class 2
Essays for Class 3
Peter Pan Story For Kids
The two frogs story with moral for kids, the giving tree story for kids, leave a reply cancel reply.
Save my name, email, and website in this browser for the next time I comment.
Most Popular
The dog in the manger story with moral for kids, recent comments.
FirstCry Intelli Education is an Early Learning brand, with products and services designed by educators with decades of experience, to equip children with skills that will help them succeed in the world of tomorrow.
Story Related Activities Designed to Bring the Story to Life and Create Fun Memories.
Online Preschool is the Only Way Your Child's Learning Can Continue This Year, Don't Wait Any Longer - Get Started!
©2021 All rights reserved
Privacy Policy
Terms of Use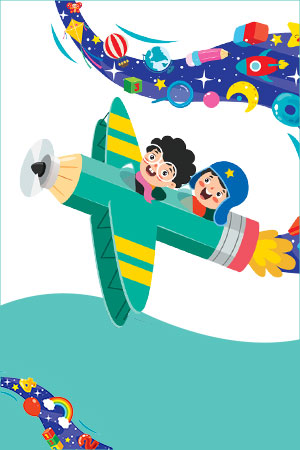 Welcome to the world of intelli!
FREE guides and worksheets coming your way on whatsapp. Subscribe Below !!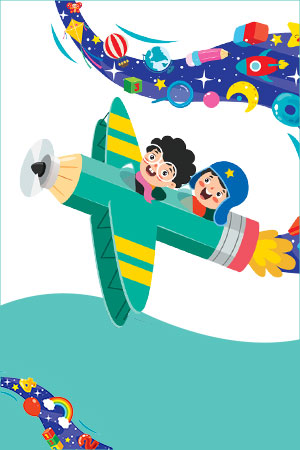 Free guides and worksheets coming you way.
Animals Essay Topics
Moral Values Essay Topics
Festivals Essay Topics
Education Essay Topics
Nature Essay Topics
National Days Essay Topics
Holidays Essay Topics
Social Awareness Essay Topics
India Essay Topics
Sports Essay Topics
Personalities Essay Topics
Science & Technology Essay Topics
Environmental Issues Essay Topics
Proverbs Essay Topics
Seasons Essay Topics
Profession Essay Topics
School Essay Topics
Essay Topics for Class 4
Essay Topics for Class 5
Essay Topics for Class 6
Essay Topics for Class 7
Essay Topics for Class 8
Essay Topics for Class 9
Essay Topics for Class 10
Essay Topics for Class 11,12
Current Trending Essay Topics 2023
Swachh Bharat Abhiyan - Research
Lost Password
Essay on My Classroom
Our class is our second home and all of us spend most of our time in our class. There are many things that make it decent and we love being there. I have covered different angles of loving my class and hope it will also help you.
Short and Long Essays on My Classroom in English
I have provided here some essays on this topic to give you interesting and easy ways to prepare your own for the school projects.
My Classroom Essay 10 Lines (100 - 150 Words)
1) Classroom is a place where we study at school.
2) A classroom is full of enjoyment and memories.
3) I'm in class 4 'A' and I love my class very much.
4) My class is situated near the school library.
5) We can see trees from the windows of my classroom.
6) The birds chirping makes my mood happy and relaxed.
7) All the students in my class are very helpful.
8) My class is very disciplined and appreciated by all the teachers.
9) Our classroom team is selected for a national level basketball competition.
10) Our class is the best class that every teacher loves.
Essay 1 (250 Words) - My Classroom
Introduction
Every child loves his class because there are many memories they have in each class. Apart from some memorable days, some decent things make my class the best one. Every year we change our class still each and every class seems the best to me this shows that my school is also the best one.
My Decent Classroom
I am Riddhi of class 3 A, my class is just beside the basketball court. From one side we enjoy a live basketball match whereas at the same time we can also enjoy the shade of a mango tree.
The perfect location of my class makes it decent and also encourages me to stay in my class.
We always watch students practicing on the basketball court and it really inspires us, because they practice so hard and for so long hours. I have seen many students who were unable to do a goal but their practice made them state level players.
Apart from the basketball court we also love playing with the leaves of the mango tree. Generally, we have to climb up a tree to reach its top, but the top portion of the tree can be easily touched from our classroom window. Apart from studies and friends, these things make my class decent and I love to be there.
There are different reasons to love something and the above reasons that help me to love my class. A classroom is a place where we learn and when we love being their then education seems interesting. I love my class, my teachers as well as my friends.
Essay 2 (400 Words) - Why is My Class Different
A room where I am with 30 more students, space were my teachers come to teach me, and a place where I perform all kinds of notorious task. I call it my classroom, a place where I learn addition and subtraction and the difference between smiling and laughing in the presence of my teacher. My classroom is one of the best classes in my school due to many reasons.
What Makes my Class Different?
There are many things that make us different from others similarly there are many things that make our class different. I have discussed the points below;
Types of Students in My Class
Every class has a topper and a failure but my class topper is a school topper and because of this our class is always famous in my school. Apart from this, there is no student who used to fail or use to be promoted in my class.
In my class, there are two singers and they always secure the first two ranks in any singing competition held at my school. They are really very good singers and we love listening to them.
There is also a group of six girls who are famous for dancing, and they always perform on special occasions. Really 6B is a famous class for all types of activities. They also take part in the school choir group and also represent our school in different competitions.
There is a national level badminton player in the under 16 groups, he always makes us feel proud. He is an inspiration not only for the students of the primary section but also for the secondary wing.
A combination of such types of students makes us feel superior and we feel special. Everyone knows us that we are from that unique class in which each and every student is special.
My class teacher is another reason for loving my class; she is so polite and always inspires us to take part in several activities. She is our class teacher so whenever we have to go for practice, she allows us and takes our extra class in our free period and in this way, it becomes easy for us to concentrate on our studies.
It is always recommended to have good friends but when you have an artistic class then how can you stay behind from learning from them. Our principal and other teachers also admire them and our class is really one of the best in our school.
Essay 3 (500 - 600 Words) - My Best Place My Classroom
We love a certain place either it is our home or school, where we love visiting or spending time. And for me, it is my classroom where I love to be. When we love our learning place it holds a special place in our heart. I love my classroom for many reasons and I have mentioned some of them below.
Platform of Learning
Learning is an important pillar of our life and we love to be its part. It helps us to have a better life and become successful in our life. Whatever subject you may like but you have to learn. Suppose a child loves maths and he decided to read-only maths but is it really possible. You also have to read English to understand what is written. This shows that learning all the subjects are necessary and once you get the basic knowledge then you can choose as per your interest in higher classes.
We are Invited for Creativity
The very best part of my class is our teachers inspire us to think and develop our own ideas. There is a creative wall in my class and a student is free to post anything creative. It should not be copied from anywhere. This inspires us to utilize our studies and bring some creative ideas. And it looks so good to have you painting or any creative idea on the wall with your name in bold letters. I really love it.
Looks Decent
In my school, every class gets a theme, and students have to decorate their class as it is. So, our theme is 'Space'. So, the whole class looks so good that I can't express in words. We have decorated our beaches like space ships and really our class looks like a space centre. The class board is decorated in such a way that it looks like a window of a space ship.
An Achievement Wall
There is an achievement wall in our class where students' pics are posted. Every week different competitions are organized in our house meetings and those who win; their pictures are posted on this wall. It inspires other students to perform well and get space on this wall. Whenever there is any kind of inspection in our school, various teachers and principal sir visit our class and they admire those students as well as this idea of the achievement wall.
Weekend Activities
All of us celebrate our weekend in different ways, sometimes we visit a place, and sometimes we simply stay at home. So, those who spend their weekend at a new place or do something new are invited to express their views in a free period. It helps us to know those new places to visit next time and really a very new concept which is only followed in our class.
Social Media Touch-up
My classroom activities are updated on social media by our class teachers and this inspires us to perform well. In this way, we are also connected with many other people and I really like this concept.
Learning should be fun and my class is the best example of this. We celebrate together learn together and also enjoy ourselves together. Others should also learn from our class and all the credit goes to my class teacher. She is so good that our class became our favorite spot. Everything in the class inspires us and I proudly say that; that is my class. My class has also won the best class prize this year and every day we develop new ideas to make it the best learning place. Many students use to bunk the class but these changes also encourage them to stay in the class and learn new things.
Frequently Asked Questions
Ans . A classroom is a place of learning for children and adults.
Ans . The concept of the classroom came into existence in 1837.
Ans . Horace Mann is regarded as the father of the modern school system.
Ans . The classroom meant for students who need special attention is called a Self-contained classroom.
Ans . There are only 7-10 students in a self-contained classroom.
Ans . Blue, yellow, white colors are best suited as the classroom colors.
Essay on Who Am I
Essay on lion.
Ankita Yadav
Ankita has completed her master's degree from Banaras Hindu University (BHU). She is interested in blogs and articles writing very creatively and elaborating her ideas and views on different topics for her readers. She is a nature lover along with the spirit to save the environment from destruction. She loves traveling and explores her creative ideas in her writings.
Related articles
Essay on Why Are Books so Important in Our Life
Essay on Save Fuel
Essay on the Day I will never Forget in My Life
Adventure essay, essay on lal bahadur shastri.
Skip to primary navigation
Skip to main content
Skip to primary sidebar
Indiacelebratings
Education, Technology, Festivals
My Classroom Essay For Students
May 27, 2023 by Admin 3 Comments
The classroom is the heart of every student. It an unforgettable place that we remember throughout our entire life. The classroom makes us what we are in our practical life. It has the wonderful impact upon students for the rest of life. The following essay discusses the classroom & its importance for children & students.
Table of Contents
My Classroom Essay For Children & Students
Classroom is defined as the place where a group of students attend classes from a particular teacher on a particular subject. Classrooms are often found in schools, colleges and universities where different skills and lessons are taught to different types of students about various subjects and fields.
It is a place where all students share same characteristics and attributes. My Classroom is very attractive, spacious, airy and ventilated, it has two wide windows and a large door. It has two ceiling fans, and a big blackboard. The interior walls of my classroom are well decorated with different paintings. There are charts, pictures of flowers, trees and world map on its walls.
As it is on the ground floor, there is a large verandah and large grassy land area in which more than hundred flower pots are placed which bear different colorful flowers. The fragrance of flowers reaches my classroom. I sit on the desk which is placed near a window. After assembly when we rush to our classroom, I always occupy seat on the desk placed near window because I watch flowed blooming in the cold breeze at the morning time. The natural beauty enriches my mind and makes me feel relaxed.
To the north east of my classroom there is an administrative block. In the administration section of our school there are two clerks who prepare our results cards and progress cards.
My Classroom is very peaceful, rarely noisy environment is found in my classroom. In front of blackboard a chair is placed for teacher, and more than twenty benches are placed for students. On each desk two students can sit comfortably.
Adjacent to blackboard lies a dais from where deliver class. All of we students sit facing the blackboard on which lesson and diary work is assigned to us. Our teachers at the end of class write homework on blackboard.
After every month the pictures and charts on the walls of class are changed except the pictures of eminent personalities of our nation who served nation selflessly. There are 45 students in my class, we all live like a family. There are twenty girls in my class, girls are more active and intelligent than we boys. Girls always complete their homework on time, while we boys often forget to do homework.
Some students are very sharp, God gifted and extraordinary while some are intelligent and some are dull. I belong to the category of intelligent students. We all help one another in learning. We keep our classroom neat and tidy. Two dustbins are placed in corners of class in which we throw wrappers and papers.
All teachers are loving and kind, my class teacher is very friendly. He teachers us English and History. All teachers are hardworking, talented and experienced. My Classroom is the only place where we joke and make fun. At the break time we share lunch with one another and eat happily.
On different national, international and cultural events we decorate our classroom and try to the utmost to make our classroom more beautiful than all others classrooms of the school. Our school is famous in entire city, it is very big. Our school can accommodate more than three thousand students at a time.Our school is known for its Cleanliness and teaching faculty.
Our classroom is the most beautiful classroom in our school, our classroom has won many medals and prizes for its Cleanliness. All teachers of the school praise the Cleanliness of our classroom.
My Classroom is a peaceful place. I love my classroom because we all live and work like a family and help one another with heart and soul. The tiles floor of my classroom looks neat and tidy. We do not throw wrappers on the floor of our classroom. My Classroom is next to my home to me I love my classroom.
Frequently Asked Questions (FAQs)
1. What is your class teacher?
The teacher who is responsible for your class activities and performance is called your class teacher.
2. Why do I love my school essay?
You can check my school essay here. and all other essays are also available here
How do u start an essay?
I start with introduction of my topic and than add relevant about your topic.
What are the three main parts of an essay?
Related Posts:
Reader Interactions
October 22, 2020 at 4:14 am
November 13, 2020 at 6:52 am
December 20, 2020 at 6:24 pm
Leave a Reply Cancel reply
Your email address will not be published. Required fields are marked *
Save my name, email, and website in this browser for the next time I comment.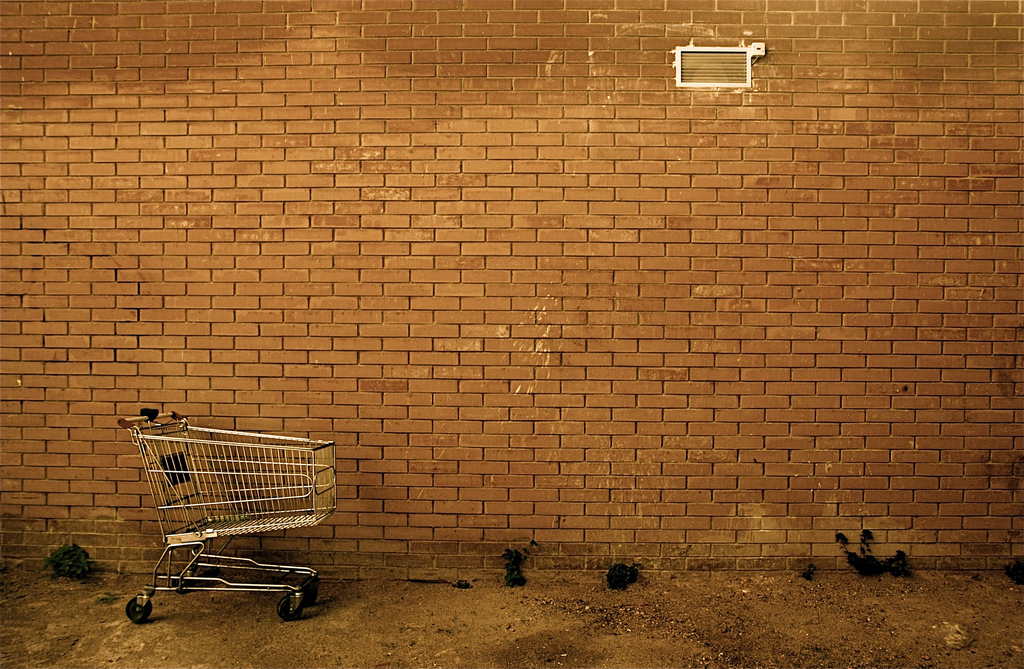 The "crisis in the humanities," whether unprecedented and dire or perpetual and overblown, plays out as a controversy over how long people like me will have a job, and whether we'll be missed once we're gone. But it also has subtler and more immediate effects on how we understand and talk about our own work on a daily basis, under the shadow of these dark predictions. This essay is not about the corporatization of the university or the terrible contingency of academic employment (covered from many angles here in Hybrid Pedagogy ); rather, it's about what gets left out of the conversation — or, worse, out of our teaching — when so many of us feel the roof over our heads is threatening to cave in. It's about beauty.
Beauty is at the heart of the humanities: we spend time with our students gazing at slides of beautiful objects, helping them craft beautiful conclusions to their essays, deconstructing the influence of gender stereotypes and body politics upon notions of beauty, and analyzing philosophical theories of aesthetic judgment. The experience of a great class discussion feels, to me, much closer to beauty than to the mere satisfaction of time used well in the pursuit of learning outcomes. But to name it as such in our current climate feels odd, even dangerous.
In fact, there are many reasons for beauty to flee the scene. On the one hand, precarious terms of employment and the need to justify our disciplines point us academic worker bees towards describing our work in market-friendly terminology such as "effective" (with the occasional, and now obligatory, nod towards "innovative") rather than using supposedly softer, vaguer concepts such as beauty. On the other hand, in the midst of the current and highly necessary explosion of attention to identity, language, and bias , talk of beauty can quickly be associated with injustices such as the well-documented bias towards people perceived as more physically attractive (in the parlance of our era, this is now called " beauty privilege "). The " war on beauty " in the academy actually began decades ago and in tandem with critiques of the canon — those works of art and literature, mainly written by white men, considered so timeless and incontestable in their beauty that they retained a near monopoly over the "great books" in most disciplines, even as the faces and backgrounds of the students encountering them changed dramatically.
In a set of lectures at Yale in 1998 — later collected into the book On Beauty and Being Just — Elaine Scarry, an English professor at Harvard, set out to prove that beauty could in fact be rescued from these incriminating associations. In her analysis, the self-aware perception of beauty (which is different from the problematic ways in which beauty circulates as a commodity) is not an unthinking act of bias but rather a complex process of discovery, error, and revision.
"To misstate, or even merely understate, the relation of the universities to beauty is one kind of error that can be made," Scarry writes. And while her own book dwells more on literary works, paintings, and gardens than the classroom, there is no better place to make beauty of the kind she describes than in a classroom. Beauty isn't just the window-dressing of academia, the leafy paths and grand architecture (whether stone-and-ivy or glass-and-steel) of our campuses. It is central to the endeavor, and, once brought into the light, a powerful organizing principle of teaching and learning:
Beauty is why we teach, and how we learn. I remember reading the philosopher Michel Foucault for the first time, and finding his ideas so challenging and compelling — so beautiful , really, in their explanatory power — that I could not help but think of them as I sat in classrooms, navigated the dining hall, or exercised in the university gym. After Foucault, my world was teeming with micro-practices of surveillance and normalization, meaning that my own perceptual processes had been altered to include micro-practices of surveilling the surveillance all around me.
As educators, we choose the discipline, topics, and texts we teach based not only on our interests, but also on the beauty we see in them. We teach at our best not when we conceive of ourselves as lecturers delivering content, but when we invite our students to explore with us the internal logic, complexity, and beauty of the subject matter we teach, whether it's organic chemistry or the contemporary Japanese novel. Scarry writes that the fundamental reaction people have to beauty is to seek to replicate it. I could not help but do it when Foucault was prompting me to re-map my world, and none of us can help but do it when we are teaching what we love. To want students to read something and then think differently about the world is to want them to find beauty in a text and replicate it at moments when they are not reading the text. (Insert "conduct an experiment," "have a conversation," "perform a monologue," or any other pedagogical technique in the place of "read something" in that sentence, and the same holds true.)
In a course about children's rights that I am currently teaching, I had my students read Ivan Illich's classic critique of compulsory schooling, Deschooling Society . We then made two visits to a local democratic school, Philly Free School , where we saw a learning environment with no curriculum or classes, no rule by adult teachers or administrators over students. As I write this, my students are at work on an assignment responding to the question "What should a school be like, and why?" — a prompt I have encouraged them to answer by drawing up blueprints for a school and explaining what happens in each room, creating a website for a fictional school, or even writing a letter to our college's president outlining a vision for our institution's future. In this triad of activities — reading Illich, seeing some of his ideas reflected in the space of Philly Free School, and finding their own setting (real or imagined) in which to articulate what it all means to them — the students are reenacting the model of encounter, recognition, and replication that Scarry finds in our most life-changing (and, in her words, "lifesaving") experiences of beauty.
Beauty is critical . "Beauty has a built-in liability to self-correction and self-adjustment," Scarry argues, pointing out that when we are wrong about beauty, and then realize our error, we experience it as both memorable and profoundly disconcerting. The lecture classes I often attended as an undergraduate at a large research university, though rarely models of great pedagogy, worked best when they produced this kind of crisis in my classmates and me. Watching art historian Vincent Scully weep underneath a projected slide of a Frank Lloyd Wright building, hearing Russian literature scholar Vladimir Alexandrov uncover the life-and-death stakes embedded in what seemed like the most boring sections of Tolstoy's War and Peace : these were experiences of wonder and productive shame. They left those of us in the audience with the sense that we were walking around missing things . Beauty wasn't just going to deliver itself to us — it demanded that we think, feel, and find our way towards it.
To the extent that we are all looking to cultivate critical faculties in our students, is it possible that beauty, which Scarry shows can "bring…us into contact with our own capacity for making errors," is a better tool than the poor grade that students "earn" for errors in understanding? I offer students unlimited opportunities to revise their papers for me — and the chance to replace their old grade with a new one every time they do so — in order to stress that recognizing our errors and "self-adjusting" them is more important than rewarding quick understanding and penalizing slower understanding.
Beauty is integrative . There is a scene in Hayao Miyazaki's animated masterpiece Spirited Away in which the film's protagonist, a girl named Chihiro, boards a train with rails that run just under the surface of the ocean. Chihiro and her companions share the interior of a train car with shadowy, semi-transparent travelers who say nothing as they slowly gather their bags and disembark. For a long time, I had nothing to say about the scene except that it was lonely and beautiful, and felt like a slow punch in the gut. Years later, after a lot of time and reading — including from sources that had nothing obvious to do with an animated film — I eventually came to see the train scene as of a piece with other things Miyazaki was saying in Spirited Away about alienation, labor, and the worlds of consumerism. But the punched-in-the-gut feeling was the unavoidable first step in this integrated understanding, and the reason I felt the need to return to that scene over and over, and from multiple angles.
As the American Association of Colleges & Universities states , "There is a growing national emphasis on fostering undergraduate students' integrative learning through multiple forms of engaged educational experiences." In practice, this means faculty are being encouraged to provoke those moments where, for example, a student realizes that the tensions between republicanism and popular democracy, introduced to him in an American Politics class, actually provide a lens for his sociology research into online communities for gay youth. It used to simply be assumed this kind of thinking was taking place, in coffee shops and late-night dorm conversations between students. But according to the current thinking, integration needs to be taught , or at least intentionally prompted.
Connections, even quite sophisticated ones, are made through the senses and emotions, especially when they are activated by beauty. Whether in pocket notebooks or Instagram feeds, we can now pick and choose from various forums where we create integrative streams of images and reflective text, poetry and political argumentation. It thus seems strange that so many integrated learning schemes present themselves as portfolios collecting only those acts of writing already marked off as an "assignment," walling off intellectual production and ignoring the connective power of the sensory, the sublime.
In an article about teaching middle school English under the Common Core , Claire Needell Hollander writes, "The basis for higher-level learning — for philosophy, psychology, literature, even political science — is the emotions and impulses people feel every day. If we leave them out of the picture, reading is bled of much of its purpose." This is even more true about integrative learning: for students to do the cognitive work of linking the scientific concepts they encounter in biology to international relations or to a musical idea, they must have some emotional investment: some tie of feeling that binds their experiences. What if, instead of the dry "reflections" they are sometimes asked to write to accompany their electronic portfolios, students were asked to reflect on moments in their learning — or their college experience more broadly — when they felt that punch in the gut of the sublime (or when they felt angry or hopeful, ashamed or dignified)? In a Beauty Portfolio, a Revelation Portfolio, or a Portfolio of Loss, how might a student come to organize, connect, and even gain some critical perspective on her college experience? Perhaps giving students the space for this kind of integration would even prove superior than demanding that they spend the final days of every semester cramming content into their heads to spit back out on an exam, or rushing to complete research papers that they will deliver into a professor's inbox and never hear about, or engage with meaningfully, again.
Beauty demands attention to particularity, context, and diversity . Scarry's own epiphany about beauty came when she realized, after a lifetime of thinking that palm trees were ugly, that she'd been wrong. The ugly palm tree in her head "was a composite palm that I had somehow succeeded in making without ever having seen, close up, many particular instances." This example is an instance not just of the critical thinking that can occur when we are wrong about beauty, as described above, but also of a particular type of error that beauty must confront if it is to be aligned with justice rather than injustice. The making of a composite out of fragments of information — filling in the gaps of our ignorance with our own projections — is, of course, the essence of stereotyping.
It is all the more significant, then, that it was a single, specific palm that showed Scarry she had been wrong about palm trees: "When I now say, 'Palms are beautiful,' or 'I love palms,' it is really individual palms I have in mind." Likewise, when we want people to expand the horizons of their empathy — to see new forms of identity and experience as real, complex, and beautiful — the sharing of composite narratives or "big data" seems to fall short. In fact, sometimes statistics, for example about black Americans' experiences in the criminal justice system , can actually be funneled back into previously held beliefs; our brains are amazing machines for the reconfiguration of new facts into preexisting narratives.
By contrast, a student who finds specificity and beauty in the Quiché language of the Maya may wind up, over the long term, more attuned to their struggles for justice in Guatemala than the student who is told of their oppression in a monolithic narrative — or worse, subjected to photographs of Maya children, deprived of the particularity that makes them beautiful and transformed into another anonymous example of the "poor child who needs your help" that still plague the visual landscape of humanitarianism.
The further I get into the writing process with students, the clearer it becomes that the best and most beautiful version of one student's paper is not the same as the best and most beautiful version of her classmates' papers — that the beauty to be found there is a complex dance between my assignment and the student's own emergent voice. When a student really "gets it" — by which I mean not simply that she grasped the course content, but that she found a way to make it her own in writing or in speech (to replicate it on her own terms) — that moment is marked not merely by the satisfaction of an expectation fulfilled. It's beautiful. It is as if something present but not yet visible in the early versions of the essay has now emerged, full of colors and moving wings — ready to go out into the world. Scarry spends a portion of her book exploring the connection between beauty and greeting; but as a teacher, I often experience the beauty of my students' writing as a fond farewell.
Lately, after class, I've taken to gazing at the chalkboard for a minute before I erase it. The scribblings I see are messy, incomplete. They are the product of many minds working independently, bumping into one another briefly, and then departing again—making something that seems only to exist for a moment, though in reality we will each be replicating and reenacting it in different ways during the next hour, or a decade from now. "When you make an error in beauty," Scarry writes, "It should set off small alarms and warning lights." Not to recognize the centrality of beauty to classroom teaching, and then seek to make it happen over and over again, is to let all the shouting about a crisis drown out the sound of that small alarm.
Get the latest posts delivered right to your inbox.
Paragraph on My Classroom/ Our Classroom
Our classroom is one of the most important places in student life. We spend a huge amount of time there. Here are a few short and long paragraphs on 'My Classroom and Our Classroom'. I am sure you will love these.
In This Blog We Will Discuss
My Classroom: Short Paragraph (100 Words)
My name is Subash, I read in class eight in St. Anthony Boys Secondary School, Delhi. My school is one of the biggest schools in this area. I love to go there and study. Here I will write about my classroom. Our school has three buildings and our class is in the second building from the north.
It's a four-storied building. Our classroom is really big. It has so many facilities and more than a hundred students can sit here together. It has totally 120 seats. Our classroom is really beautiful. We decorated it.    
Our Classroom: Paragraph (150 Words)
I am Nilu and I read in St. Thomas' School, Delhi. I am a student of class nine. My classroom is really beautiful and nice. Our school is a famous and popular school. They work hard to keep a good ranking. We also work hard and do study. We keep our classroom really beautiful.
Our classroom is in the second building for the school and it is a three-storied building. The building is really big. Our classroom is also very big. It has more than a hundred seats there. But we are only 50 girls in a class. Our teachers guide us to keep our classroom beautiful.
There is lots of wallpaper and quotes in the room wall, we have created them. Sometimes we clean the room ourselves. It helps us to learn our self works. I love my school and especially my classroom very much. I love to spend time there.    
My Classroom: Paragraph (200 Words)
My name is Sheena and I read in class nine. My school name is Vikarunnesa Noon School and College. It is one of the biggest and popular institutes in this area. Our classroom is really big and wide. We 100 girls can sit there together. Our class teacher's name is Sahana Begum.
She is a really good teacher and she helps us to keep our classroom neat and clean. She has taught us how we all can keep our class clean and beautiful. Our classroom looks really good because of our effort. Let me tell you something about our classroom.
We have a total of four doors and ten windows. There are three AC's, ten fans, and six energy bulbs. This is such a big room. It has more than 100 seats. We have a large number of students in our classroom. But we don't make any noise there. We try to keep silent in-class time.
We have a class captain and she keeps her eyes on the entire class. I was a class captain for the previous month. Being a class captain is not easy at all. I love my classroom and we are trying to add more things there and make it more beautiful.  
Related Paragraphs and Essays
Paragraph on My House for All Class Students
Paragraph on Population Problem for All Class Students and Kids
Paragraph on Female Education for All Class Students
Paragraph on Importance of Communication for All Class Students
Paragraph on School Garden | 100, 150, 200 Words
Paragraph on Duties of a Good Citizen | 100, 150, 200 Words
Paragraph on Honesty is the Best Policy | 100, 150, 200 Words
Paragraph on My Mother for Students
A Paragraph on Mobile Phone for School Students
Paragraph about Load Shedding | School Writings
Paragraph on The Impact of Facebook on the Young Generation
Food Adulteration Paragraph for School Kids
Short Paragraph on My Aim in Life
Water Pollution Paragraph in 100, 150, 170 Words for Class 1-10
My Hobby Paragraphs | 100, 150, 200, 250, 300 Words for Class 1-10
Paragraph on Slum Dwellers for School Students
Paragraph on My Favourite Game Cricket
Paragraph on My Favourite Game Badminton
Paragraph on Eid ul-Fitr for Students
Related posts:
Paragraph on Importance of Trees
Paragraph on Books are Our Best Friend
Paragraph on Sports and Games for Students
My College Campus Paragraph for Students
Short and Simple Paragraph about My Family
Folk Music Paragraph for School Students
223 Classroom Essay Topic Ideas & Examples
🏆 best classroom topic ideas & essay examples, 👍 good essay topics on classroom, 📌 most interesting classroom topics to write about, 💡 simple & easy classroom essay titles, 🎓 good research topics about classroom, ⭐ interesting topics to write about classroom, 💯 free classroom essay topic generator.
"Virtual Students, Digital Classroom" by Neil Postman An interesting proposition by Postman is that the role of schools is to "help students learn how to ignore and discard information".
Grades as Valid Measures of Academic Achievement of Classroom Learning Allen said that this is not the way to give grades to students and that teachers must learn to use a more objective way of evaluating the performance of their students.
Computer-based Learning and Virtual Classrooms E-learning adds technology to instructions and also utilizes technologies to advance potential new approaches to the teaching and learning process. However, e-learners need to be prepared in the case of a technology failure which is […]
First Grade: Classroom Analysis The paper presents the summary and analysis of the observations of the classroom and school environment second grade school. As a teacher candidate, I would employ in my classroom the organization techniques used by the […]
My Classroom From Hell: Teacher Experience This was an inner city school and from the start, he was warned it was not going to be easy. The skills that he had picked up during summer from the TFA was not helpful […]
Classroom Management: Johnny' Case It is necessary to talk to the school counselor, discuss Johnny's strong and weak points, taking into consideration his grade level, keep in mind possible rewards and obligatory schedules, and, at the same time, address […]
Classroom Management Comprehensive Plan All students will have to be attentive in class, to contribute in class; the students will have to raise their hands or politely bring me to their attention, the students will always complete and send […]
Classroom Management Strategies If a teacher sees students in the laboratory or on the field playing and talks to them about the activity, they are doing, these students will have respect to the teacher both inside and outside […]
Smart Classroom and Its Effect on Student Learning In the event of a need for some practical experience, there was some assembly of some equipment in a separate room such as a laboratory and the teachers together with the students engaged in the […]
The Importance and Relevance of Critical Thinking in Both the Classroom and the Outside World By use of type of critical thinking, the student has the ability to analyze and evaluate different concepts to come up with the best solution.
Classroom Plan for Language Development The teacher can assess the discussion and verbalization skills among learners in order to understand the effectiveness of the art center in language development.
Classroom Motivation: Climate and Instructional Variables The answers do not relate to the topic of discussion but Tony builds on the answers provided by the students for a better understanding.
Advantages of Classroom Learning and Learning Alone Essay The teacher is able to offer this reassurance and provide the feedback that the student needs to have confidence in his learning.
Computers in the Classroom: Pros and Cons Teachers will need to be able to teach kids how to think critically and apply the information that is available to them in solving problems.
Contextual Factors Regarding the Classroom and Students The atmosphere in the classroom and particular features of the necessary instructional planning and assessment significantly depend on contextual factors which are aspects of the community and district's development, features of the concrete school, and […]
Ideology's High Cost: When Science Loses Out in the Classroom or the Legislature, the Economy May Suffer One impact of not appreciating science is that it will place the USA at a disadvantage in comparison with other countries that take science seriously and teach undiluted biology to their students.
Effective Reasons to Support the Idea of Confucius Classrooms Confucius Classrooms are characterized by many positive and powerful aspects that help to promote such schools in future: people are eager to learn different cultures and have a chance to study them from original sources […]
Sociology: Off Track Classroom Privileges for All Tracking was intended for the system to look at all students more equal because of their grades and accomplishments rather than their backgrounds and to understand that whites have been recognized as more apt to […]
Online Learning and Classroom Learning Combining the two concepts then, we can define e-learning "as a learning environment that exists solely in the form of digital content that is stored, accessed and exchanged through networked computer and information systems" The […]
The Effect of Family Conflict Resolution on Children's Classroom Behavior This qualitative study seeks to establish whether family conflict resolution plays a role in the development of certain behavior in the classroom.
Developing a Personal Approach to Classroom Management The environment should be characterized by mutual respect amongst the students and the teacher and this will facilitate the classroom to listen, ask questions, make constructive comments and generally when this is done freely the […]
The Article "Using Knowledge of Children's Mathematics Thinking in Classroom Teaching: An Experimental Study" by Carpenter For example, the questions sought to evaluate whether the teachers involved in the study were able to understand the thinking of students and whether the application of different instructions based process affected the performance of […]
Task-Based Language Teaching Applied in Elementary Classroom From Grade 1 to Three In this case, foreign and second language learners will gradually move from the stage of "reproductive" use of the second or foreign language to a stage of "creative" use of the language.
Classroom versus Online Tutorials For example, some studies have revealed that many learners are willing to attend the normal class sessions since they are skeptical about the quality of online classes.
Task-based Language Teaching Applied in Elementary Classroom from Grade 1 to 3 Task-based language teaching applied in elementary classroom from grade 1 to 3 is better developed within the context of a framework that takes into consideration the tasks, their functions and grammar elements.
Inclusion of Gifted and Talented in Regular Classroom Research method The research method includes literature review of the relevant literary sources on the problem of gifted and talented children, their inclusion in regular classroom, and pros and cons of segregation of gifted children […]
Classroom Observation: Children with IEP The object of my observation was the learning process, the interpersonal relations and communication within the classroom, and the daily routines.
Classroom Design for Children with Disabilities Furthermore, children with disabilities require individual attention from the teacher just like the other children, and if the classroom is congested it would be difficult for the teacher to reach such learners.
Acquainting The New Staff with the classroom The teachers should be introduced to the various rules and protocols of the school in carrying out some of the major duties.
The Multiple Intelligence Theory in Differentiated Classroom In developing a differentiated intelligence class, the best method is giving personal attention to each of the students while at the same time encouraging group work in order to enhance these intelligences and encourage learning […]
Classroom Behavior and Culturally Diverse With the help of positive behavior support provided in the manuscript, the teacher attempts to help students monitor their behavior. The teacher should engage students in conversations and remind them that they have to make […]
How Are Literacy, Fluency and Reading Comprehension Affected by Using Oral Reading Methods in the Classroom? Rasinski states that one of the most effective ways to assess a learner's reading ability is for the instructor to listen to the learner reading.
Teacher Emotional Management in the Classroom The hypothesis of the study is clear and consistent with the objective of the study, which states that effective management and regulation of unpleasant emotions can help alleviate impacts of disruptive classroom behaviors of students […]
Benefits of Differentiated Curriculum in the Gifted Classroom It is student centered and it is the role of the instructor to determine the students' interest, readiness, and learning profile.
Security as a Technology Issue in the Classroom This paper is an exploration of the relationship between technology and security, which also seeks to establish why it is important for a classroom teacher to know about the security issues that are associable with […]
How Educational Neuroscience Supports Classroom Differentiation The student tends to concentrate on the tragic events as opposed to the contents of a lesson. The importance of understanding differentiation is that the teacher is in a position to relate negative emotions to […]
Integrating Technology into the Classroom Research Method As far as the present research on the impact of technology on the students' progress is concerned it is necessary to use the mixed approach which will reveal adequate and valid data and thorough analysis […]
The Effect of a Mathematics Methodology Classroom on Self-Efficacy of Pre-service Elementary Teachers The data will be collected through questionnaires and interviews to gain a deeper understanding of how self-efficacy influences the mathematics teaching of pre-service teachers.
Web Quests and Task-Based Learning in EFL Classrooms One of the main objectives when selecting the type of task-based learning is the increase in the students' activity; it is the targeted activity of the student, not the teacher; the teacher should set the […]
Classroom Observation Theory It is against this backdrop that qualitative and quantitative methodologies should be combined in order to improve the classroom observation theory.
Using Technology in Classrooms Baylor and Ritchie found that for technology to work well in the classroom, it must be complemented by a series of other activities.
Student Engagement and Student Motivation in a Reading Classroom for the Kindergarten Level The tasks have to be short and able to stimulate the curiosity and creativity of the children This strategy requires that the tasks offered are short enough to allow the children to complete them.
Integrating Technology Into the Classroom The types of quantitative information that would be helpful for evaluating the effectiveness of the imposed measures include the results of students' standardized tests and statistics data as to the rate of students' dropouts after […]
Classroom Assessments: The Impact on Teachers and Students While trying to understand the perceived significances of classroom assessments in teaching and learning, a manifold of issues arise from the students and teachers' contribution in the learning process itself.
Mathematics Methodology Classroom Effect on Efficacy of Elementary Teachers The above is among the strategies that have been employed to boost the efficacy of teachers when handling mathematics at the elementary level.
"Creating Classroom Community Network for Student" by Korinek, Walther-Thomas, McLaghlin, Williams Furthermore, the researchers identify the elements of the support network which is necessary for creating a more inclusive environment in the modern schools. This is one of the points that can be made.
"Spectacular Things Happen Along the Way – Lessons from Urban Classrooms" by Brian D. Schultz Despite the undeniable attractiveness of the idea of teaching students what they can use in real life instead of the "teaching to the test" approach, the importance of following the established curriculum is also undeniable, […]
Power and Agency in the Classroom Strengths and weaknesses The strength of power and agency in classroom in this story is portrayed by the way this white student is able to prompt the lecturer to change the policy of students' response […]
Power of Agency in a Multicultural Classroom In a multicultural environment, the student's belief system facilitates class discussions and academic performance. Teachers are agents of change and are responsible for the student's development and understanding in a multicultural environment.
Classroom Behaviour Management According to Lewis, Roache, and Romi, the ability of a learner to grasp the concept that is passed by the teacher heavily relies on the ability of that particular teacher to manage the behaviour of […]
Implementing Computer Assisted Language Learning (CALL) in EFL Classrooms CALL modifies the role of both the teacher and student in the process of language learning drastically. The implementation of CALL in EFL settings should enhance the learning outcomes of learners and facilitate the meeting […]
Multicultural Education in the Classroom Stereotyping and prejudice are vices that exist in the society. They should promote harmony in the classrooms in order to eliminate prejudice and stereotyping in the schools.
Teaching Web Design in Secondary School Classroom The three main areas of Web design are construction and layout patterns, content and images, and management of the site. Students and teachers should know that usability of a Web site is critical in designing […]
"Translanguaging in the Bilingual Classroom: A Pedagogy for Learning and Teaching" Among the benefits of flexible pedagogy and flexible bilingualism identified by the authors are ease of communication and preservation of culture, indiscrimination of a second language and simultaneous 'literacies' endorsement as students participating in bilingual […]
ESL Learners' Perceptions of Using English Outside the Classroom The study will utilize qualitative and research approach to bring to light such factors as frequency of using English, skills used to perfect the language, challenges the students faced and eventually the strategies that can […]
The Comparison of Montessori Education and a Regular Mathematics Program in Kindergarten Classroom Furthermore, it will compare the strengths and the weaknesses of the Montessori system with a regular mathematics program in order to determine the extent to which it benefits students.
An Eye on Target Language Use in Elementary English Classrooms in China This essay will offer a critique of the research that was conducted and published by the two authors in which it can be argued that they made positive contribution to the teachers' use of TL […]
Authentic Assessment for ELL Classroom For instance, according to the lesson plan, the teacher identifies something in the classroom that the students see every day and then hides it.
"Educating All Students: Creating Culturally Responsive Teachers, Classrooms, and Schools" by Monica Brown To attain such degree of relevance and responsiveness, there is need for programs that enhance training of teachers, conscious of prevailing challenges and expectations in modern pedagogy.
Separation between girls and boys in the classroom The right age for the separation of the sexes in the primary or high schools There are various schools of thought on the issues that appertain to the age limit that is recommended for separation […]
Behaviour Management in a Classroom Setting In a classroom setting, the teacher is capable of regulating the behaviour of the students. To positively change the behaviour of a student, the teacher must be able to trace the cause of their problematic […]
Diverse Classrooms and Literacy The recruitment of a significant proportion of literacy teachers from various ethnic backgrounds is necessary to effectively address issues on language understanding and fluency in reading.
Integrating Technology into Classroom The analysis of literature in the article seems insufficient and requires adjustment since they present general information concerning the status of learners' achievement and instructor's professional advancement in the incorporation of technology into classrooms, technology […]
Strategies for English Language Learners Classrooms Thirdly, teachers should identify significant concepts in the content, define the language, and outline the content objectives to guide each lesson. Therefore, small groups may be used for ELLs to facilitate the learning of new […]
Flipped Classroom and Instructional Technology According to Levin and Schrum, the use of technology in education is not only beneficial to the students, but it is also essential to the attainment of institutional goals by the teachers. The introduction of […]
Early Childhood Classroom Strategies Admittedly, it is essential to properly identify the developmental stage of a student to employ the most effective behavioural and support instructional strategies. It is possible to make groups of gifted children, atypical students and […]
Legal and Ethical Implications for Classroom Management Teachers' classroom management should be built in a way that does not allow for abuse of students' rights, and enables the learners to get the necessary studying information and proper instructions.
Student Diversity in School Classroom What are the effects of cultural diversity in the classroom on academic performance? What are the effects of diversity in undergraduate institutions in influencing student outcomes?
Technology Use in Classrooms: Pros and Cons As long as the use of modern media by students is controlled by teachers and occurs as a part of the lesson and not the focus thereof, the specified tools can be viewed as a […]
Classroom Literacy: Interactions and Learning Approaches Vocabulary skills are important for improving literacy as well as the overall growth of the student in the classroom and outside classroom environment.
Effective Teaching Strategies' Implementing to the Classroom The implementation of the strategy can be assessed in the following way: The strategy was rather hard to implement at first, for the students who were not used to discussions in the classrooms were initially […]
Teaching and Grouping Strategies in the Classroom If the majority of the students grasp the concept, the teacher moves on to the next lesson, but if the majority is still struggling with the ideas presented, he or she is obliged to revisit […]
Making Inclusion Work in General Education Classroom Overall, however, the authors interpret the themes from the study to demonstrate that not only is inclusion regarded as an overarching principle in contemporary schools, but teachers must take into consideration the individual children, the […]
University Classroom: Dynamics of Interaction The issue and question that come to mind is that of the role of gender in the interaction. The questionnaires were distributed at the beginning of the semester and students were encouraged to make their […]
Research Writing in Classroom Environment Specifically, it is argued that the triteness of essay creating, which is introduced and practices through the course of school education, hinders the writing skills of the learners.
Discipline and Managing Behavior in the Classroom Attainment of discipline and acceptable behavior within a child is important; hence, the purpose of this paper, which is to give insight into the strategies that educators can adapt to discipline and guide behavior during […]
Gamification and Its Role in Classroom Settings The use of games in different learning settings has been observed to support the changing educational needs of many learners. Such games can be used to support the language needs of many students.
Flipped Classrooms' Advantages and Disadvantages In addition, the tests enable lecturers and teachers to evaluate the ability of each students and reference accordingly. For example, availability of internet outside the classroom setting is mandatory for students and teachers to access […]
Efficient Interaction in Distance Learning Classroom The problem is that the number of enrolments in the online form of education is augmenting, even as the knowledge regarding the factors that influence the effectiveness of distance education continues to be scarce.
Classroom Management: Limitations and Benefits Taking class composition into consideration is highly important for the success of management of the class, where an educator is to provide positive student-teacher relationships and capitalize on human resources making cultural backgrounds a part […]
Power and Student Behaviour in the Classroom Coercive power is the ability to control the behaviour of challenging students using punishments or by the withholding of privileges. An example of how teacher behaviour contributes to student misbehaviour is the failure to name […]
Code Switching in Oman ESL Classrooms As a second language in Oman, English was adopted in learning institutions in the 1970s. The use of English as a second language in Oman is not limited to business purposes.
The Importance of Media in the Classroom The theory is developed from the perspective of a teacher and aims at the analysis of the classroom media employment as well as the accommodation of the reviewed sources to the school conditions.
Cultural Competence in the Classroom Nikhil Goyal opens the public's eyes towards the realities of school for the young learners and asks a crucial question "why do children hate school?" Speaking about Nick Perez's time at elementary, middle and high […]
Kindergarten Classroom Environment Design The design of the classroom environment should reflect the demographic characteristics of learners. The desks of children will be placed right in the center of the room, and at least, four students will sit at […]
Classroom Management Observation and Assessment One of the simplest methods to do so is to have assessors sit at the back of the classroom and evaluate the teacher's performance.
Discipline, Inclusion and Misbehavior in Classroom In their study, Pas, Cash, O'Brennan, Debnam, and Bradshaw, the specialists of Johns Hopkins University, researched the impact of reactive classroom management on the students' behavior.
Differentiated Classroom: Foundations and Implications Definition of Differentiation Differentiation in a classroom presupposes paying equal attention to every student taking into consideration personal preferences, emotions, and moods. Differentiation can be a challenging and time-consuming task as far as it requires great persistence, patience, and imagination. Justification for Differentiating Classroom Environment The differentiation of the classroom environment is significant because every […]
Digital Gaming in the Classroom: Teacher's View The authors identified that there was a problem when identifying the learning preference of the K-12 students coupled with how well instructional methods would suit their learning preferences, which was then the problem of the […]
Writing: Linking Theory and Classroom Practice To explore this, the research will dwell into the eight principles of an effective teacher in literacy skills, teacher-writing styles and the integration of writing, reading, listening, interaction, technology, and viewing skills.
Classroom Management Plan and Its Importance Although the classroom management plan includes a range of components, its development is important to reflect the teacher's priorities and actions to achieve the set goals; therefore, the plan should include the statement of the […]
Identity-Based Artifacts' Use in the Classroom The positive role of the society in dictation of standards and norms is in the regulation of social relations and interactions.
Australian Classroom Diversity Issues In this regard, the especially strong emphasis is placed on encouraging students to think of LGBT practices as such that pose many hazards to one's health.
Gender Stereotypes in the Classroom Matthews notes that the teacher provides the opportunity for his students to control the situation by shaping the two groups. To reinforce the existing gender stereotypes in the given classroom, Mr.
Classroom Instruction: Increasing Student Achievement It took me a lot of time and research to come to this conclusion, as I always believed that teaching is a natural talent instead of hard work, and all of the needed decisions are […]
Legal Issues of the Multimedia Usage in Classrooms To avoid any legal issues, the organization should make sure that all employees are aware of major regulations and laws associated with the use of intellectual property. Of course, it is important to remember that […]
Disruptive Behavior Management in Classroom A student who is a "helpless hand raiser" either pays little to no attention to the teacher's explanation of the new materials or gets disrupted during the explanation; as a result, the student misses important […]
Learning in the Innovative Classroom The foundation of motivation is invoking participation in the process of learning and transparency of the systems since all results and performance are visible to everyone in the classroom.
Access and Equity in Early Childhood Classrooms Did you know that this country was once home to the great civilization of Maya?" Providing students with new information about other cultures will be an effective strategy for sparking interest and encouraging engagement, especially […]
Classroom Reorganization for Enhancing Learning This is to say that it is up to a teacher to ensure that the room does not look compressed. It is a teacher's duty to understand his/her students and reorganize the classroom.
Classroom Schedule, Transitions, and Academic Play The intended audience of the schedule are parents and caregivers, and the language of the schedule is appropriate. The teachers helped to resolve the argument, which helped to minimize the delay and prevent the distraction […]
Classroom Learning Environment for Younger Students The group work area can also be used for rest and play; the presence of a comfortable area that is suitable for different activities contributes to a positive learning environment.
Early Childhood Classrooms Observation Teachers were applying different strategies to win the attention of their students. According to my observation, students were fully engaged in the classroom.
Observation: Early Childhood Classroom The activities included playing some toys, playing with plasticine, and listening to the teacher playing the guitar. For instance, when the girls were playing with plasticine, the teacher asked some questions that helped the learners […]
Building a Community in the Classroom A," Keech suggests that the exploration of the history of the city, in general, and the areas that the community inhabits, in particular, should be considered a foundation for enhancing the links between the members […]
Classroom Environment and Students Development By way of this research, it will be established that a school's physical environment helps, to a great extent, the performance and progress of students.
The Use of SEI Strategies in Classrooms By establishing the language objective, the teacher is able to construct their lesson according to the language needs of the ELL students. Subsequently, a literature class can cover different styles of writing to broaden the […]
Classroom Dynamics and Its Effect on Learning The educator also succeeded in engaging kids in learning, using the method of delivering short activities, but doing it several times, so that the children would not lose all their focus by the end of […]
Literacy Strategies in a Social Studies Classroom It may help to put the text in a broader context and help relate the students' knowledge about the author to the ideas given in the text.
Interacting with Faculty Beyond the Classroom The research question and the aim of the article also condition the choice of the methodology that is used to collect data.
Classroom Management Practices It is critical for a teacher to be able to address the unwanted behaviors of the student and establish the desired order in the classroom in order to facilitate productive work and successful learning for […]
Diversity in the Primary Classroom At the same time, the above issues might lead to the decreased isolation of children and the decline of their self-esteem.
Technology Tools for Classrooms Richardson provides a number of ideas concerning the application of all of these resources for the purpose of creating the innovative and interactive teaching process and the kind of learning that is connected to the […]
Classroom Assessment for Student Learning The concept of the student-friendly language is used by the authors to refer to the teaching communication style that will allow a higher level of mutual understanding between the teacher and the learners.
Assessing & Grading in the Differentiated Classroom The author responds to the latter issue by saying that the ultimate point of differentiated education is not to make learning easy and simple but to make it more flexible in order to meet the […]
Inquiry-Based Learning in Social Science Classrooms In this way, students are prepared to deal with the presented information in a critical way by supplying the rationale for their conclusions and comprehending the basics of scientific inquiry.
Gender in Politeness Development in Classroom Discourse With the help of discourse analysis, it is possible to determine the level of professionalism in the relationships between students and teachers through contextualising learning experiences and engaging students in a learning process.
Classroom Interaction: the Do-Talk-Record Approach The teacher may be too focused on the sequence of events that should be maintained when using the DTR framework so that the interaction can be limited only to it.
Problem-Based Learning in Classroom Therefore, the problem to be established in this case study is to get the teacher to try to use project-based learning towards her students to enable them to grasp the core concepts being passed in […]
Disruptive Innovation in the Current Classroom Additionally,it is vital for the companies to heed and understand disruptive innovation because they could sometime affect even well managed companies.
Multicultural Diversity and Performance in the Classroom As the majority of the students were white and from middle-class families, students from other backgrounds were seen as different and sometimes struggled to communicate or blend in with the rest of the class.
Technology in the English Learning Classroom: Mixed-Method Study The success of research usually depends on several factors, including the quality of sources, the abilities of researchers, and the established timeframes. The next step in the development of a data collection plan is a […]
Multimedia Presentation Usage in Flipped Classrooms The study seeks to answer the following question: "How does the application of multimedia presentations in flipped classrooms affect literacy practices, students' perceptions, and social behaviors in the classroom and outside of it?" It is […]
Effectiveness of Technology in Flipped EFL Classrooms Second, a design-based approach provides a researcher with an opportunity to identify the achievements and challenges of teachers and students. Every cycle of the experiment has to be properly noted, and a research diary is […]
Effectiveness of Technology and Web Tools in Classrooms Although instructions and policies have been properly developed, the work of English writing classes may be challenged by students' negative attitudes toward their tasks, teachers' lack of experience in using contemporary approaches, and the differences […]
Learning Motivation Tools in the Classroom Furthermore, heeding to this advice would aid in eliminating unnecessary praises that may lower the performance of students. Depression is also another factor that may lead to a loss of interest in studying.
Classroom Management and Learning Environment Thereby, the result is the achievement of the set goals in the course of teaching. This helps the students adjust well with the topic of study and familiarize themselves with the directives and requirements in […]
Philosophical Perspectives in the Classroom One's philosophical position help in explaining different responses to educational questions like the purpose of education, the worth of knowledge, how to treat students, the role of teachers and the contents of the curriculum among […]
Technology for Classroom Instructions In most cases after the planning process, administrators come up with similar objectives that include: technology supporting inquiry from the students, facilitating and enhancing the process of communication in the classroom, assisting the students in […]
Classroom Research: Teachers' Course Reflection In the weeks that followed, we began our research projects, and it is then that I realized the importance of narrowing down a research question and the relevance of reading the previous journals of research […]
Classroom Management and Communication A classic calendar and a wall clock will be hanging in front of the class so that students are updated on time and the class is decorated.
Framework for Classroom-Based Assessment The central themes of the article revolve around decentralizing responsibility for assessment to classroom teachers, dimensions and scope of the classroom-based assessment, and underscoring the immense significance of assessment on learning.
The New Virtual Classroom: Course Catalogue Description To determine whether the online course is effective, questions will be prompted to the learners during the lecture, especially at the end of the session.
Making Learning in Classroom Effective I will customize the class environment to suit the age and the grade of the pupils. Pupils will be allowed to brainstorm on the rules for class.
Communication Types and Skills in the Classroom Written communication is a form of interaction done by the use of pen and paper or via, typing while oral communication is a kind of interaction affected by talking.
Diversity and Learning in Adult Classrooms In many cases, the diversity that plays a significant role in the structure and type of the lessons, as well as the teacher's approach, is based on the learning capacities and styles of the students.
Christian Integration in the Classroom I would say to the father that he should be the role model for John and should avoid the behavior that would influence the boy negatively.
Language and Culture in the Classroom The author of the article is quite categorical that the success of students in any classroom setting depends on the input of teachers.
Group Learning and Cheating in Classrooms The aim of the project is to clarify the conditions under which students should work, evaluate the conditions students create independently, observe how different students can work in groups, and introduce new approaches to how […]
English Classroom Activities in Saudi Arabia First Activity: Lecture Materials: Lecture Topic: Understand Language Learning Strategies for EFL Learners Learning Objectives A student will be able to: Understand different language learning strategies; Assess learning strategies in the context of cognitive theories, […]
Differentiated Lesson in the Elementary Classroom By the end of the lesson, the students were expected to know how to decode the informational text and develop their own point of view on the topic.
Educational Psychology: Windows on Classrooms The learner then rehearses and re-learns the information intensely in order that he/she may 'store' or commit the information to long-term memory.
Effective Questioning in the Classroom With this in mind, it is possible to suggest the creation of a special list of questions for every text which should be analyzed by students.
Special Classroom Environment and Dynamics According to the outcomes of the interview with a local educator, it is essential to ensure the presence of specific spatial elements, the introduction of differentiated instructions, and the focus on improved communication.
Developmental Theories in Diverse Classrooms Most developmental theories deal with the issues of human nature, quantitative and qualitative factors of psychology, the effect of nature and environment, well as discuss the object of development.
Botany and Zoology in the Classroom What are the Purposes of the Botany and Zoology Areas in the Classroom? The role of a teacher is to prepare botany and zoology areas.
Geography and History in the Classroom Their main purpose is to increase the cultural background of a child and to enhance their knowledge of the surrounding world.
Adobe Photoshop CC: Classroom in a Book In order to review Adobe Photoshop CC: Classroom in a Book by Andrew Faulkner and Conrad Chavez, which is a detailed guide for working with this graphics editor, it is important to focus on the […]
Instructional Strategies and Classroom Experience First of all, the professor started with an introduction and described the purpose of the lesson, the learning objectives that will be pursued, the learning outcomes that need to be achieved, and the structure of […]
Kindergarten Inclusion Classroom A kindergarten inclusion classroom needs to meet a number of requirements to be classified as such: it should be aesthetically pleasing, challenging, age-appropriate, and safe for differently-abled children.
Erik Erikson and the Life Cycle in the Classroom She noticed how considerate he was of the needs of the young students in his art class and suggested that he develop his propensities in academia.
Applied Cognitive Psychology in the Classroom Since the 20th century, there has been a growing interest in the issue of cognitive psychology and the functioning of the human brain.
Research Paradigms for Research on the Use of Technology in the Classroom In this paper, special attention to constructivism and positivism paradigms will be paid in order to make the final choice and understand what approach should help to achieve the best results in investigating the topic […]
The Emperor's Club: Classroom Behaviour Management The Emperor's Club is a movie drama telling the story of the life of a teacher, William Hundert. These strategies will include behavior management, the engagement of students, and the level of power the protagonist […]
Disciplinary Literacy in a Content-Area Classroom The purpose of this paper is to give a detailed overview of the concept of disciplinary literacy and the most appropriate approaches for a content-area classroom.
The Use of Mobile Phones in the Classroom Can Help Students Learn Better They can read on the bus on their way to school, which may increase the time they dedicate to the analysis of the learning materials and help them to reflect on the topics of discussions. […]
Classroom Management Issues X's view of classroom management does not incorporate the variety of components that allow an educator to analyze the behavior and attitudes of the students and organize the learning activities in the most effective way.
Productive Teacher-Student Interaction: Classroom Management In this case, the work is of a preventive nature but not reactive, which minimises the likelihood of conflicts and contributes to a favourable learning environment.
Classroom Demographics in Brixton, England There are 20 students in the class, and over half of the class is female. There is a need to work on team-building and improve the educational outcomes of the class.
The Use of Social Media Tools in the Classroom: Perceptions Among Community College Students The purpose of the study was to examine the perceptions of community college students in Mississippi about the use and effects of social media.
Classroom Policies as the Function of Society
New Classroom Design Features Advantages
Code-Switching in Hong Kong English Classroom
Memorization Principles in the Classroom
Online vs. Classroom Education
The Academic Effects of Smaller Classrooms.
Inclusionary Classrooms Within Special Education
Classroom of the Future
Student Resistance in the Classroom
Large Scale or Classroom Based Assessment
Integrating Autistic Children Into Mainstream Classrooms
Small Classroom Size: Disadvantages and Impacts
Should Professors Be Allowed to Advocate Their Views on Political or Social Issues in the Classroom?
Lesson Pacing in Classroom
Hands on Learning in Classroom: Pros and Cons
My Own Classroom Management System
Environment of the Classroom to Support Teaching and Learning
Depression: Helping Students in the Classroom
Peer Practice: Classroom Strategies for Interactive Learning
Procedural Environment in the Classroom
Time-Out Rooms for Classroom & Behavior Management
Classroom Behavior Management
God and Darwin in the Science Classroom: Whither Student Beliefs?
The Use of Technology in Classroom
Integrative Education Model as a Type of Classroom Management
Classroom Management: Term Definiton
Values for Children in the Classroom
"From Teacher-Centered to Learner-Centered Curriculum: Improving Learning in Diverse Classrooms" by Brown
Portland State University: Classroom Technology Resources
Professors and Their Views on Political or Social Issues in the Classroom
Technology in Classrooms: Learning and Teaching Geometry
Apple Classrooms of Tomorrow Project and Blogs
Assessment Ethics: Classroom Observation Protocols
Early Childhood Classroom Layouts
"Classroom Management Strategies for Difficult Students" by O'Farrell
The Use of Technology in the Classroom
Flipped-Classroom and Traditional Classroom Student Engagement and Teaching Methodologies Effectiveness Comparison
Racially Insensitive Name-Calling in Classroom
Poor Classroom Learning Environment Recommendations
Diversity and Its Effects in the Classroom
Science in the Preschool Classroom
Displaying Religious Assignment in a Classroom: First Amedment Case
Strategies for Good Classroom Management
Purchasing School Supplies for a Classroom
The Student-Centered Classroom Teaching Strategy
Benchmark – Classroom Management Plan
Managing Behavior and Classroom Situations
Appropriateness of Older Forms of Classroom Based Learning
Classroom Bulletin Board to Reflect Learning Goals
The Appropriateness of Classroom Routines
Classroom Environment: Online Resources
Multicultural Inclusion in the Classroom
Beauty in the Classroom: Instructors' Pedagogical Productivity
Strategies for Teaching Literacy in a Secondary Classroom: Annotated Bibliography
Education: Student Use of Technology in Classroom
The Concept of Classroom Management
Classroom Design in Early Childhood Education
Effects of Positive College Classroom Motivational Environments
Identifying Dyscalculia in the Classroom
Mindsets in the Classroom: Definition and Theories
An Approach to Material's Presentation: The Method of a Flipped Classroom
Giftedness in the Classroom
Personal Classroom Experience With Learning Technologies
Chicago (N-B)
Chicago (A-D)
IvyPanda. (2023, January 20). 223 Classroom Essay Topic Ideas & Examples. https://ivypanda.com/essays/topic/classroom-essay-topics/
IvyPanda. (2023, January 20). 223 Classroom Essay Topic Ideas & Examples. Retrieved from https://ivypanda.com/essays/topic/classroom-essay-topics/
"223 Classroom Essay Topic Ideas & Examples." IvyPanda , 20 Jan. 2023, ivypanda.com/essays/topic/classroom-essay-topics/.
1. IvyPanda . "223 Classroom Essay Topic Ideas & Examples." January 20, 2023. https://ivypanda.com/essays/topic/classroom-essay-topics/.
Bibliography
IvyPanda . "223 Classroom Essay Topic Ideas & Examples." January 20, 2023. https://ivypanda.com/essays/topic/classroom-essay-topics/.
IvyPanda . 2023. "223 Classroom Essay Topic Ideas & Examples." January 20, 2023. https://ivypanda.com/essays/topic/classroom-essay-topics/.
IvyPanda . (2023) '223 Classroom Essay Topic Ideas & Examples'. 20 January.
Bilingual Education Essay Ideas
Brain-Based Learning Essay Titles
Academic Dishonesty Research Ideas
Bullying Research Topics
Developmental Psychology Essay Ideas
Child Development Research Ideas
Distance Education Topics
Grammar Topics
Kindergarten Essay Topics
Online Learning Topics
Pedagogy Topics
Philosophy of Education Paper Topics
Teaching Philosophy Research Topics
College Education Essay Ideas
Study Abroad Research Topics
Beautification Of School Essay
Student attitudes are shaped to some extent by the structures (facilities) through which they are mediated (Ferreira, 1995). In fact, building conditions can directly affect the attitudes of students or the attitudes of teachers and parents which in turn affect student attitudes. Pronghorns (1970) referred to physical settings and attitudes as follows: Physical settings-simple or complex-evoke complex human responses in the form of feelings, attitudes, values, expectancies, and desires, and it is in this sense as well as their known physical properties that their relationships to human experience and behavior must be understood.
P. 28) There is a body of research in the area of school facilities and their relationship to student and teacher attitudes. Stockyard and Maybe (1992) found that the quality Of a physical plant or environment is related to non- cognitive outcomes, such as better attitudes toward school. These outcomes may eventually relate to higher academic achievement. Christopher (1988) concluded that human nature makes people feel better about themselves when their surroundings are pleasant.
Students who have better attitudes usually learn more and work harder.
McCauley (1972) conducted a study investigating pupil attitudes toward their school buildings in the elementary level. He found that students housed in newer school buildings which were fully carpeted and air-conditioned showed more positive attitudes than students housed in older buildings. A study completed by Loving (1972) in Middle Georgia explored the attitudes Of elementary children who had moved from a traditional school to an open- space school. It was shown that the children were keenly aware of their school building and responded positively to bright and comfortable rounding's.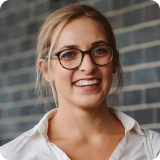 Proficient in: Teaching
" Very organized ,I enjoyed and Loved every bit of our professional interaction "
In fact, these children's attitudes were directly related to their physical surrounding. Chain (1982) compared student attitudes toward the physical environment of a school opened in 1980 and that of two older schools: one built in 1923 and the other in 1936. The main finding of this study indicated that pupils housed in a modern school building have significantly more positive attitudes toward school than do pupils housed in a much older building. Likewise, Cramer (1976) studied selected Junior High Schools in the Bibb County School District of Georgia.
School Premises Essay
He contended that pupils housed in newly renovated school facilities showed more positive attitudes. In the area of self-concept, Bowers and Burnett(1989) concluded that self- concept scores on the Piers-Harris Children's Self-Concept Scale of students in a modern facility were significantly higher than the student scores Of those housed in an older facility. Mascot and Mint (1956) studied student attitudes in "ugly, neutral and beautiful" rooms finding significant differences corresponding to room quality in the responses (p. 466).
These researchers valued that the mean rating given by the subjects in the beautiful room was in the range defined as "energy" and "well-being" while the mean of the ratings given by subjects in both the average and ugly rooms was in the range defined as "fatigued" and "displeased" (p. 466). Furthermore, the students placed in the beautiful room expressed feelings of "comfort, pleasure, enjoyment, importance, energy and a desire to continue their activity' (p. 466). Thus, if children have positive attitudes and look forward to attending school, it stands to reason they will do better in their classes (Christopher, 1988).
Teachers' attitudes are also directly related to the school facility. Several studies have been conducted in the area of open-space classrooms and their effect on teacher attitudes. Lewis (1976) examined the influence of open- space classrooms and closed-space classrooms on the attitudes of teachers toward the school building. It was found that teachers housed in open-space classrooms showed more positive attitudes. Likewise, Jones (1974) concluded that teachers' attitudes toward their students in open-space classrooms improved significantly.
Mills(1 972) agreed with Jones' findings when he included that teachers in open-space areas exhibited behaviors that allowed greater pupil freedom and self-direction. These teachers displayed behaviors which were more permissive, supportive, warm and sympathetic toward students. As one can see, not only does the physical environment of a school affect children, teachers are also affected by the design of a school building. And so, school architects, educators and facility planners must take into consideration the impact that the design of school buildings have on student and teacher attitudes.
Cite this page
Beautification Of School Essay. (2019, Dec 05). Retrieved from https://paperap.com/paper-on-beautify-school-environment/
"Beautification Of School Essay." PaperAp.com , 5 Dec 2019, https://paperap.com/paper-on-beautify-school-environment/
PaperAp.com. (2019). Beautification Of School Essay . [Online]. Available at: https://paperap.com/paper-on-beautify-school-environment/ [Accessed: 29 May. 2023]
"Beautification Of School Essay." PaperAp.com, Dec 05, 2019. Accessed May 29, 2023. https://paperap.com/paper-on-beautify-school-environment/
"Beautification Of School Essay," PaperAp.com , 05-Dec-2019. [Online]. Available: https://paperap.com/paper-on-beautify-school-environment/. [Accessed: 29-May-2023]
PaperAp.com. (2019). Beautification Of School Essay . [Online]. Available at: https://paperap.com/paper-on-beautify-school-environment/ [Accessed: 29-May-2023]
A Proposal on Reducing School Stress for Secondary School Students Pages: 4 (1132 words)
Maritime Students Perception on School Related activities Essay Pages: 18 (5342 words)
Online School Portal Essay Example Pages: 6 (1664 words)
On My Way To School Essay Pages: 3 (602 words)
Why Is It Important To Graduate From High School Essay Pages: 2 (313 words)
Essay About School Life Pages: 3 (786 words)
High School Sports Essay Pages: 3 (847 words)
Mobile Phone Boon Or Bane Essay For School Students Pages: 2 (455 words)
School Uniform Essay Pages: 2 (475 words)
Why Students Dropout Of School Essay Pages: 2 (364 words)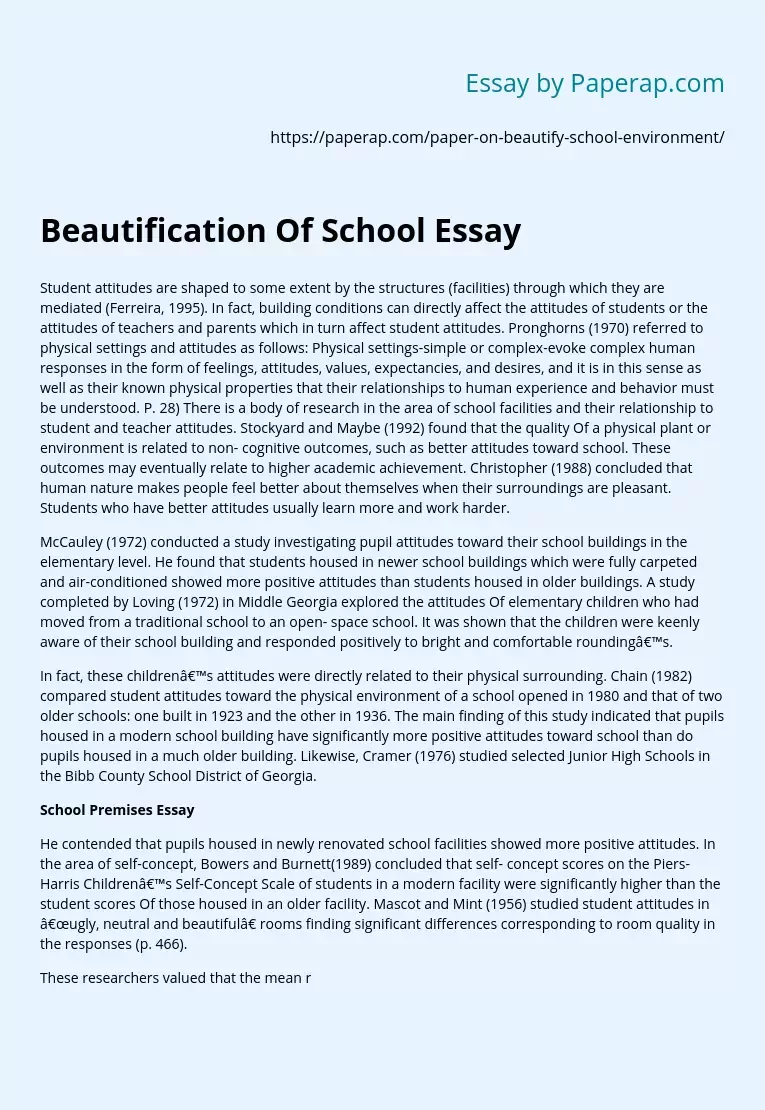 The New York Times
The learning network | does the way your classroom is decorated affect your learning.
Does the Way Your Classroom Is Decorated Affect Your Learning?
Questions about issues in the news for students 13 and older.
See All Student Opinion »
A new study tries to determine whether there might be a correlation between how a room is decorated and kindergartners' learning. The researchers wanted to know if too many decorations could actually be distracting or overstimulating for young minds. But similar questions could be asked about how classroom environment might influence older students' academic performance as well.
Does the way your classroom is decorated affect your learning?
In the article "Rethinking the Colorful Kindergarten Classroom," Jan Hoffman writes:
Imagine a kindergarten classroom. Picture the vividly colored scalloped borders on the walls, the dancing letters, maybe some charming cartoon barnyard animals holding up "Welcome to School!" signs. That bright, cheery look has become a familiar sight in classrooms across the country, one that has only grown over the last few decades, fed by the proliferation of educational supply stores. But to what effect? A new study looked at whether such classrooms encourage, or actually distract from, learning. The study, one of the first to examine how the look of these walls affects young students, found that when kindergartners were taught in a highly decorated classroom, they were more distracted, their gazes more likely to wander off task, and their test scores lower than when they were taught in a room that was comparatively spartan. The researchers, from Carnegie Mellon University, did not conclude that kindergartners, who spend most of the day in one room, should be taught in an austere environment. But they urged educators to establish standards. "So many things affect academic outcomes that are not under our control," said Anna V. Fisher, an associate professor of psychology at Carnegie Mellon and the lead author of the study, which was published in Psychological Science. "But the classroom's visual environment is under the direct control of the teachers. They're trying their best in the absence of empirically validated guidelines." In the early years of school, children must learn to direct their attention and concentrate on a task. As they grow older, their focus improves. Sixth graders, for example, can tune out extraneous stimuli far more readily than preschoolers, the study's authors noted. But could information-dense kindergarten classroom walls, intended to inspire children, instead be overwhelming? Could all that elaborate décor impede learning? Some experts think so.
Students: Read the entire article, then tell us …
— Does the way your classroom is decorated affect your learning? In what ways?
— Do you appreciate when teachers display your work — or your classmates' work — on classroom walls?
— Do you pay attention to word walls or posters that are intended to remind you about material you are studying in class?
— Are your classrooms ever too decorated or distracting? Are your classrooms ever too unadorned or austere? Does it make a difference to your level of engagement or desire to learn?
— If you were a teacher trying to create a positive learning environment for students, how would you decorate your classroom?
Students 13 and older are invited to comment below. Please use only your first name . For privacy policy reasons, we will not publish student comments that include a last name.
Comments are no longer being accepted.
In my opinion, the way a classroom is decorated does affect my learning. I would most likely fall asleep more easily in a completely bare white room. The decorations around me help to keep me up and awake… most times. I certainly do appreciate it when teachers decorate the room with my, or my classmates work. It is sort of like an honor. To be honest, I do pay attention to the posters on the walls and the word walls provided to remind me about the material I am learning in class. Some classrooms are too decorated and distracting. Many teachers feel the need to cover up the walls with posters and such. Other teachers dont bother to decorate. The bare walls cause students to lose interest in what the teacher is saying, some may even fall asleep. It causes alterations in our desire to learn and our levels of engagement. If I were a teacher, I'd decorate the walls with bright, inviting colors and I would put posters related to what we are learning that are both engaging, and educational. That way, when a lecture may be luring them to sleep, the posters around them will keep them up. Decorations do play a part in the engagement and levels of learning in students.
In my opinion, the way a classroom is decorated does affect my learning. I would most likely fall asleep more easily in a completely bare white room. I honestly think that classrooms should be decorated but with what the material is relating to, and not just random colors or pictures. If I was a teacher I would decorated where it had only the material we are learning about, and maybe some posters that push the students to do better in their work.
In my opinion , the way a classroom is decorated does affect my learning. I think a environment provided by a decorated classroom enhances creativity among students of any age. Empty walls makes my brain feel empty.
There are many fundamental reasons why teachers in the educational system decorate the walls around the room. These decorations not only stimulate children's creativity, but they also help to understand the material that the decorations are about. These brain stimulations help the children create new ideas, understand difficult problems, and establish a base for whatever it is that they are studying. This is an important role that kids should be allowed to enjoy while they work on their everyday education. On the other hand, if you teach children in a Spartan or blank room they would easily get uninterested in their work and would lack creativity.
Every single student at some point, pays attention to the walls on the classroom, maybe when they are bored or just to remind them of something that they learned before. Students, for the most part, thank the teachers for having posters on the walls. The way classrooms are decorated affect the way that kids learn, the colorful posters and walls make the learning environment more engaging. On the other hand, plain, white walls make students not interested in the topic and leads them to falling asleep in the middle of a lesson or a lecture. This is one of the main reasons why most teachers now-a-days choose to decorate the classroom.
The way classrooms are decorated do help me. Just having peoples work or like class notes on the walls help because you can use your surroundings to your advantage.
Yes, decorations do impact my learning. Too many decorations, whether they're learning centered or just for decoration, are a distraction. Also, a bare undecorated room looks empty, ugly, and boring. The best thing would be a balance between some decorations that are about what we're learning but not too many crazy decorations.
I believe that a way a room is decorated truly does affect the students' learning. When a teacher has posters around the room that have something to do with the subject that they are teaching, it really enhances the learning experience for the children. It makes learning more creative and interesting. When a classroom is dull and empty, the kids tend to get bored very easily and make it harder for them to comprehend the material. However, a classroom should never be too crazy because then the students may get distracted and cause them to not pay attention.
I think that the way the room is decorated does help me learn because if it was just a bare room with nothing but white walls I would be bored sitting there staring at nothing on the walls when I have nothing to do and would most likely fall asleep in that class or not do any work. So I think the way the room is decorated does affect the way some people learn.
This article was interesting to me, because as an aspiring elementary school teacher, I have always envisioned my classroom walls filled with bright signs and student-artwork. Especially after four years of separation from elementary school classrooms, I reflect with fond nostalgia on the scalloped-borders and grammar posters. However, this article caused me rethink. I can easily see how overly decorated walls would be overstimulating and distracting for students, especially ones as young as kindergarten. In transition from home-life, day care, or preschool, children are having to make the adjustment to sitting still in a seat for longer periods of time than they're used to. This is hard enough as it is, without adding additional layers of distraction. When taking the lower test scores into consideration, there is no question in my mind that highly-decorated classrooms should be taken down a notch. During such a developmental age as five and six years old, it's important to provide the best possible environment for learning, and if that means taking out the staple remover, then so be it. That said, I don't think completely bare walls are the solution, either. As with everything in life, there needs to be a balance. So perhaps teachers only hang up artwork on the back wall, and have all desks facing the front. Creating a place where young students are happy to be is important, which can be provided in part by the teachers, but also in part by the physical classroom. Cheery decorations do improve the mood of a room, and as long as they are kept in moderation, can extremely valuable.
Decorated classrooms more or less affect my learning. This is so because when I am in a math classroom I am more likely to become distracted and stare at various posters and decorations the teacher had placed, due to the subject being somewhat boring (in my opinion). But if decorations are in classrooms where the subject being taught is "fun", the decorations don't distract me as much. For example, when I'm really bored in a class I tend to stare at the decorations in the classroom, thus making me somewhat distracted. But I really appreciate it when teachers display my work and other students work in classrooms. This is because when my work is displayed anywhere I feel incredibly proud of myself and I know from experience that other students also enjoy their work being displayed as well. I do pay attention sometimes to the posters and etc that teachers put up in relation to what we are studying. Sometimes it helps, but sometimes they don't help at all. Most of my classrooms are more decorated than un decorated. They don't really distract me that much and they do in a way make my desire to learn stronger. And lastly if a teacher was trying to create a positive learning environment I would be sure to include a lot of high tech gadgets, colorful posters that are relevant to the class, and just in general a colorful classroom.
In my opinion I love it when then classrooms I go into are decorated for both an educated reason and a non- educated reason. When I posters that have information on them about what I am learning it helps me process it better. As for putting up someones work or even my work I dislike when teachers do that, sure when I was in 1st grade it was fun looking at other peoples artwork or good grade but I don't looking at it now. The classrooms I was just in were decorated but not to decorated that i hated it. For instance my language arts teacher had poster and collages that all of her classes done up on her walls and that was fine it didn't distract me. Also in the choir room in my now old school had music notes and famous artists on the walls and that was fine. I didn't have a classroom that wasn't austere and it made the classrooms brighter and better to go into each day. A decorated classroom some what makes an effort in my grade but not that much. When a classroom is decorated it just makes me less bored in the classroom and it keeps me awake. If I were a teacher trying to create a postive learning environment for my students I would hang poster of what we were doing during the year to make the classroom brighter. I wouldn't put my students' work up on the walls unless it was for instance a collage or an art related project up because in my opinion I dislike seeing other students grades up on a wall for people to see. I would also put up encouraging words and on one of the boards that would be in the room I would put a calender for all of the assignments we would be doing. I understand while in the article it stated that kindergardeners get distracted but of course they would get distracted they are about 5 or so and a bug is interesting to them. When they get older that changes so it doesnt really matter .
I believe that classrooms do affect the way you learn. I remember liking the walls of classrooms when I was younger, just because they gave me something to look at when I was bored in class. Now I love classrooms with decorated walls because I am not bored to death by what the teacher's explaining and am able to handle everything fun and inspiring the room might display. If I find myself drifting off I don't start staring off into space and inspect the pictures on the walls, but instead find something that I can do physically while learning. For example, it might be lightly spinning in a chair, picking at an eraser, or rocking back and forth while watching and listening. I find that by doing something physical with my body I can concentrate easier. I think that a simple solution to making a classroom fun and interesting but not distracting would be to create a classroom with objects that are used but not seen. Like maybe having spinning or rocking chairs, along with play dough that can mold into your hand or squishy balls. That way your body can be doing something interesting while your mind is still tuned in with what's going on in class.
Sterile, blank classroom walls tend to bum me out. I undoubtedly focus on the lesson for longer. It is dangerous though, the feeling of being uninspired by your surroundings has been known to initiate more general feelings of being uninspired. Please do not forget why we learn.*
I appreciate a teacher that takes the time to display students' work. A class full of appreciate students is more powerful than just one.
I do not consciously choose to read what is on the walls, but still know what every poster says. Students' gaze will wander, that is an opportunity.
I would decorate my classroom.. often.
*To be able to do something new.
The way classrooms are decorated does affect my learning because I have a short attention span and I am pretty easy to distract so sometimes the way a classroom is decorated makes it harder for me to focus. When a classroom has too many distractions I find myself having a hard time focusing. I want to learn but sometimes the decorations make that hard. I have found that the decorations are even more distracting when I am learning about a topic I am not really interested in. In some classrooms with a lot of decorations my attention span is small and I tend to focus more on the posters, projects, and other items than the work or lecture I am supposed to be doing or listening to.
-All the different rooms that I am in for a regular school day are all decorated differently and each one does have a different affect on me, but I wouldn't say it messes with my education or how I am working. -Whenever I walk into my class and I see work that I, or one of my classmates, have done I feel a little more confident in what I am doing and even a little more comfortable with my teacher. -I like to glance at all the pictures and posters in the classroom once I walk in, but once the material is presented I pay more attention to my educator and look at them whenever I need help on what I am doing. -I know that all teachers like to make their space their own and so i never mind it, i like to see all the things my teacher does and when i see that they are okay with sharing all those things with me i feel as though i can share more things with them. in some ways it can be distracting but when everything is feeling a little heavy on the shoulders its a good distraction. -I would be more of an "out there" type of teacher and try to encourage them with posters that have a funny saying that is pertaining to the subject i teach and i would make my room smells good so that they can stimulate that sense, also i feel like they would want to be in my class more and they would pay better attention and work harder.
The way my classrooms are decorated affects my learning in a positive way. The posters on the walls actually help me connect topics to one another if I'm having trouble thinking of an answer to something. I appreciate how some teachers display their students work on their walls because it makes me feel like the assignment turned out well and it allows other students to see your paper for ideas in the future. I personally pay attention to posters and word walls in my class because it does help remind me what I'm learning about. I feel that none of my classrooms are over decorated with posters because all of them can help a student out so why should the number matter if it will only help someone in the end. Looking at papers/posters in my class does make my level of engagement higher for learning and tunes me into what I am in class for. If I were a teacher trying to create a positive learning environment for students I would decorate the room with posters of topics my class would be learning throughout the time we were together. I would also hang students work in the classroom to show how different people write, draw, and show their personality.
I think that, as a sixth grader, my walls are relatively bare, with just a map and some student made posters, however, I think that ti many posters seem condescending to me and make me enjoy school less. that does impure my learning. However, I don't condone completely blank walls as to me, Iv'e always thought that made classrooms look like prisons, last year I had a room like that, and it affected my mood negatively. So I think people should not be accsevive with posters but keep what is needed.
I certainly believe that the aesthetics of a learning environment truly affect one's ability to learn. I once had a civics teacher who did not decorate his room AT ALL. It looked like a large jail cell because of the white painted brick walls. It would have been nice if he actually put some posters or even better, the flag on the wall. It made the class so boring. This not only goes for just the classroom but the school in general. My school is disgusting: paint chipping, filthy bathrooms, potholes big enough to pull your car's tire off, rodents in the locker rooms, birds in the ceiling, holes in the floor, broken heating and air conditioning, and no decorations or murals anywhere. It really affects the student's ability to learn and actually want to go to school. I would really like for the art club to paint our mascot on the wall or paint the tables outside because it would actually interest students. Boring and disgusting places make kids not want to learn. In my opinion, if teachers decorated their classrooms and schools helped make campus a more desirable place then students would be more creative and more involved in the classroom.
ABSOLUTELY!!! The decoration of a classroom is incredibly Important, even more so for younger children. The
I believe that the way a classroom is decorated can either distract students or help them. If at anytime a student is learning something, and something from that same topic is hung up on the wall, the student is more exposed to the topic, therefore letting the student have a better opportunity of learning such a topic.
However, during a/the test of said topic, the student will want to look at the wall for answers. By then, hopefully the teacher will have covered up the poster/paper/ex. on the wall and the student will not be able to focus, as they are constantly looking around the room for answers.
I guess what I'm saying is it really depends on what teacher or classroom the student is in.
I think if the classroom was not decorated then the students would not be distracted and would focus better.
it can be distracting.
What's Next
HIGH SCHOOL
ACT Tutoring
SAT Tutoring
PSAT Tutoring
ASPIRE Tutoring
SHSAT Tutoring
STAAR Tutoring
GRADUATE SCHOOL
MCAT Tutoring
GRE Tutoring
LSAT Tutoring
GMAT Tutoring
AIMS Tutoring
HSPT Tutoring
ISEE Tutoring
ISAT Tutoring
SSAT Tutoring
Search 50+ Tests
Loading Page
math tutoring
Elementary Math
Pre-Calculus
Trigonometry
science tutoring
Foreign languages.
elementary tutoring
Search 350+ Subjects
Video Overview
Tutor Selection Process
Online Tutoring
Mobile Tutoring
Instant Tutoring
How We Operate
Our Guarantee
Impact of Tutoring
Reviews & Testimonials
Media Coverage
About Varsity Tutors
The Perfect Classroom by Shanen
Shanenof San Antonio 's entry into Varsity Tutor's October 2014 scholarship contest
The Perfect Classroom by Shanen - October 2014 Scholarship Essay
Close your eyes for a second and imagine the perfect classroom environment. This classroom would be a room filled with ambiance of success, independence, motivation and leadership. A student of any race, gender, learning strategy, financial situation ect. would be able to learn successfully. This student would be able to walk in, sit down and not be afraid of where they are at. They will not feel the need to be ashamed of their knowledge or lack of some. They will be motivated to attain more knowledge without hesitation. This would be my perfect classroom environment.
If I were to walk into this ideal classroom, the walls would be filled with motivational posters and quotes that serve as inspiration rather than a distraction or "escape" during a lecture or assignment. l will be able to look at one of the quotes or mottoes and say, "I can do this." I will be able to feel and see at least a slight amount of encouragement when things get a bit tough. These posters will aid in boosting my self-esteem and give me a more positive out look on school. Instead of thinking of school as an 8 hour routine; I will see it more as 8 hours to better myself as a person and to strengthen and gain knowledge.
The set up of the classroom will be varied from individualized and more spacious to clustered group work and collaboration. I believe that every student has a different work ethic that fits best and will lead them to success. I for one work well individually and in a group. In some subject areas, I prefer to work individually because I am able to think to myself and clear my thoughts out on my own, as well as be self paced. However, in other subject areas I prefer to work as a collaborating group because I find it helpful to hear other ideas and opinions that can broaden my own and present other ideas that I hadn't thought of and probably wouldn't have without the collaboration. Both of these set ups would help in my education because I would learn how to be an independent worker and thinker as well as be able to communicate with others and be open minded. These few qualities would definitely help lead me to success in long term education as well as in my career.
The teacher would be one of the most vital aspects to my ideal classroom environment. He or she would be friendly and easy to talk to. A very sociable and congenial teacher would help in my success, because I wouldn't be afraid to ask questions, make a mistake or intimidated. The teacher would relate the subject to ideas or events that are going on today that are easily relatable. This would help in my success because I will be able to to comprehend the knowledge better, which will help retain the information. He or she will be very knowledgeable in the subject area and not read verbatim from a power point or paper but explain thoroughly bullet points posted and ideas. This aspect would lead me to success, because I would be comfortable and trust the teacher to teach me the right information rather than spit out verbatim what is on the syllabus.
It isn't impossible to come across well developed, ideal classroom environment, however it is a choice to make the best of where you are at. Whether you are at a school you enjoy greatly or not, education is education. Success will be granted and the outcome if you are willing to put in the income. The environment is merely an extra helping hand.
Find the Best Tutors
Skip to primary navigation
Skip to main content
Skip to primary sidebar
Skip to footer
Don't Miss a Post! Subscribe
Educational AI
Edtech Tools
Edtech Apps
Teacher Resources
Special Education
Edtech for Kids
Buying Guides for Teachers
Educators Technology
Innovative EdTech for teachers, educators, parents, and students
A Beautiful Classroom Poster on Essay Writing
By Med Kharbach, PhD | Last Update: May 19, 2023
November 5, 2014 Essay writing is a tedious task that demands a lot of thinking and rethinking. It is also a skill that can be developed through stages the first of which is reading. It is a truism that reading is a key to good writing but not the sole key for there are other factors that impact one's writing style such as practice, grammatical and syntactical knowledge, genre to mention a few. Generally speaking, essays have a common stylistic pattern that consists of introduction, body and conclusion. The development of each of these sections is regulated by a set of standardized conventions. For instance, the introduction should be crafted in such a way that it sets the scene for what will be discussed in the main body of the essay. The body should contain multiple paragraphs cohesively related to each other. And the conclusion should sum up the core of the argument running through the essay.
A good and illustrative way to explain the steps to writing a good essay is through this analogy We Are Teachers made in this beautiful visual. The Bones of A Good Essay mimics essay components to body parts and provides some useful tips and pieces of advice on how to work on each part. I believe this could be a very good material to use with students in class especially that it is provided in a PDF format that you can download and print for free.
Click HERE to download the PDF format of this visual. Enjoy
Related Posts
Join our mailing list
Never miss an EdTech beat! Subscribe now for exclusive insights and resources .
Meet Med Kharbach, PhD
Dr. Med Kharbach is an influential voice in the global educational technology landscape, with an extensive background in educational studies and a decade-long experience as a K-12 teacher. Holding a Ph.D. from Mount Saint Vincent University in Halifax, Canada, he brings a unique perspective to the educational world by integrating his profound academic knowledge with his hands-on teaching experience. Dr. Kharbach's academic pursuits encompass curriculum studies, discourse analysis, language learning/teaching, language and identity, emerging literacies, educational technology, and research methodologies. His work has been presented at numerous national and international conferences and published in various esteemed academic journals.
Join our email list for exclusive EdTech content.
Essay Topics
Privacy Policy
Essay on My Classroom for Childrens, Kids and School Students
10 Lines Essay on My Classroom
Essay on my classroom (50 words), essay on my classroom (100 words), essay on my classroom (150 to 200 words), 13 comments:.

It's very helpful thankyou
Thnxxx very much
ur writing skill is good
It is very helpful and nice.
Its very helpul for me
Thanks for This!! It is very Helpful... Thank You So much
Popular Posts
Recent Posts
The Study Cafe
The Educational Blog (Learning Simplified)
Essay On My Classroom for Children & Students
There's no denying the fact that education is one of the most vital part of our lives. We would not have been anything without the education and knowledge that we have attained throughout our lives.
One of the main steps that we have to take for gaining education is getting enrolled in a school. Our school is the first place for learning.
Essay On My Classroom for Kids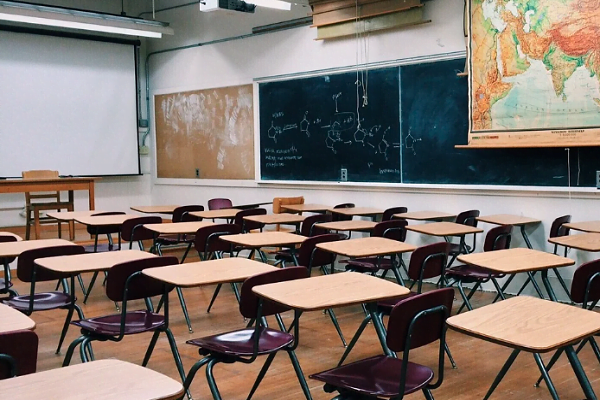 Getting ourselves admitted in a school is surely the first spark that we obtain in our educational life. My school is my second home as I spend majority of my time in my school. My school provides me a platform to perform better throughout my life.
And My school plays the most important role in building and shaping my personality. I was blessed enough to be able to study in one of the most esteemed and prestigious schools of my city.
My school own lots of necessary assets which makes me feel extremely fortunate about being a part of it. In this essay, I am going to tell you about why I love my school so much and what else my school has taught me.
My school – Why I love this place?
I think that my school has struck the great balance between ancient architecture and modern education. The ancient structures of my school building have always amazed me and I have always been awestruck at its glorious beauty.
Nevertheless, you shouldn't judge a book by its cover. The ancient architecture doesn't mean that the style of education is old-school. My school is well-armed with all the latest gadgets that the students might need during all sorts of subject classes.
It is a powerhouse of knowledge and education and it bestows good conduct on us. My school doesn't only deal with academic skills but it focuses on overall development of the children.
Along with studies, there are so many extra-curricular activities that are always being planned in my school. One of the most important reasons behind why I love my school so much is because it doesn't use the same scale for measuring everyone.
The staff members of my school give each student his own pace to grow into a confident person. It has all facilities of a computer room, a library, basketball court, playground to make sure students have everything at their disposal.
My school – What it has taught me
What I have learnt from my school can't be described in one sentence. The lessons that I have learnt are irreplaceable and I will remain ever grateful to my teachers for making me what I am.
Sharing is something that I have learnt from my school and the power of sympathy and sharing is something that has been taught to me by my school.
My school is such a place from where I've inculcated all my artistic skills. My teachers did their best to enhance and hone my skills. With the help of these skills, I could participate in all the inter-school competitions. Few of them have also earned me rewards of which I am proud.
Had I not been to this school, I wouldn't learn how to face failures with positivity. My school taught me to never be discouraged by failures. I have learnt to confront failure with grace, no matter what. My school has taught me to only learn from my mistakes and not be sad about committing them.
Last but not the least, studying in one of the most reputed schools has helped me shape my personality. I will always stay indebted to my school and my teachers who taught me the invaluable lessons of life.
Leave a Reply Cancel reply
Your email address will not be published. Required fields are marked *
Save my name, email, and website in this browser for the next time I comment.
Advertisement
Supported by
Guest Essay
The Lies Mothers Tell Themselves and Their Children
Send any friend a story
As a subscriber, you have 10 gift articles to give each month. Anyone can read what you share.
By Elise Loehnen
Ms. Loehnen is the author of the forthcoming book "On Our Best Behavior."
I learned I wasn't wanted during a party game. One Christmas, home from college, I went with my parents to a holiday gathering of families. After dinner we played a game in which husbands answered frank questions on behalf of their wives. When my parents' turn came, the host asked my father, "How many children did you want when you got married?" My dad, ventriloquizing my mother, snapped, "Zero. Definitely zero." She nodded along, unfazed, as everyone in the room laughed uneasily.
The blunt response rattled me, though it didn't surprise me or anyone else in the room. Low-grade frustration and resentment, paired with unwavering, tight-lipped competence: She would mother us by accomplishing the checklist mandated by the job, which involved subjugating what she wanted to our needs. But this didn't mean she would love it.
Before you think my mother must be a monster, she's not — besides being shockingly honest, she's curious and brilliant, with a laugh that's loud and melodic and inspires others to laughter. And she loved my older brother and me, even as she refused to take a knee at the altar of motherhood.
Perhaps her parenting style would have been different if she had been mothered herself, but she felt the sharpness and pain of not being wanted by her mom — in fact, of being actively disliked. As the oldest of seven in a poor household in Iowa, my mom looked after her siblings, a parentified child who lived with a scarcity of both food and opportunity. My grandmother was largely uninterested in her kids and often cruel to the girls specifically. My mother went to a now-defunct nursing school, met my doctor dad at the Mayo Clinic and signed up for his dream: an upper-middle-class life out West with horses and kids. Sure, she didn't want children or large animals, but it was a safe choice, one she could manage.
Unlike her mother, my mom didn't shirk the practicalities of the job. She read all the parenting theories, pursued all the extracurriculars for my brother and me and picked the right schools for us to attend. She ran our existence like air traffic control, and she made all that labor invisible. She was good at it, but it was just not who she wanted to be. As an adult, I understand and respect this; but as a child, I wanted the mommy-and-me outfits, stuffed-animal tea parties and mani-pedi dates as a manifestation of her bliss in the role. I wanted her to be like other moms, who at least had the good sense to perform their devotion to their children, ritually and publicly.
My brother and I attended boarding school for high school, an unexpected turn for two kids from Montana. My brother was desperate to go, and so I followed. Homesick, I remember asking my mom to send a care package.
"What's in a care package?" she asked.
"Oh, I don't know. You could send me brownies?"
"You want me to bake brownies and mail them across the country? Why don't I send you some money and you can go to the grocery store and buy some brownie mix?"
My mom mothered so as to keep up her side of the bargain, an agreement she made with my dad but never with me. Instead of giving me her delight in my presence, delight she couldn't fake, she would give me what she wanted for herself: opportunity. Untethered and unbridled opportunity.
I used to watch as she read Ms. magazine, sitting upright, at the dining room table. She came of age during second-wave feminism, when women kind of had a choice and kind of didn't. This made my mom's ambivalence about motherhood starker and more insistent: It's within the realm of possibility that my mom's life could have gone a different, more ambitious way.
As a child, I sensed her envy and her longing as she surveyed women who were "doing something" with their lives. She saw herself in these important women's faces. She rated her talent and intelligence as equivalent to theirs, if not higher, even as she was sidelined as support staff for the next generation. It is tough to be your mother's jailer. My mom gave me everything, and for this, received nothing that she wanted in return. That is a heavy inheritance.
I tried to pay my mother for her sacrifice with good behavior, to make the destruction of her unrealized ambition worthwhile: I was a high-achieving child, winning awards, earning accolades, holding my own at adult dinner parties. I wanted to reflect my glory on her, to make the oblation of her talent worth it. I wanted to earn for her the title of "good mother" through what I accomplished, even as she insisted, with unvarnished honesty, that my achievements were my own and that it was not a title for which she much cared.
But I care. As Carl Jung famously said, nothing is more influential in a child's life than the unlived life of the parent. My mother's unlived life ricochets inside my life. My mom is an ardent reader — it's probably no coincidence that my brother is a book editor and I make my living with words. And like her, I have children — but I wanted mine.
In this anxious inheritance from my mother and my grandmother, I've both under- and overcorrected. Most of what I provide to my kids is nurturance, care and a soft lap before bed. I have excellent paid help to address many of their practical needs. I indulge them a lot. They participate in zero extracurriculars and do not have great table manners. I have no clue whether they'll go to college, much less a good one. I devalued what my mother gave me — structure, scaffolding — to give my children what I didn't receive: the unrelenting insistence that they are wanted.
I once thought my desperation to prove and claim being a "good mother" was a hangover from a performative childhood. But as I've grown further into motherhood, weighing my own identity against my mom's, I recognize that her ambivalence is not only a familial trait but also a cultural one: I carry it, too. You can love your kids deeply and hate being a mom. You can hold your children to the bone and still proclaim how sucky it is to be a female parent, in America at least, with our lack of paid family leave or high-quality day care and the cultural insistence that "good women" should stake their entire lives on the opportunity.
While my mother largely swallowed her resentment and observed the niceties, I am done being good. I am not only done but also furious that I feel so cleaved in two. This anger is a flame sparked by my grandmother and probably by her mother, too. My mother turned her anger into a steady kitchen fire, but in me, it roars.
I've built my emotional freedom on the pyre of my mom's honesty, on her willingness to give voice to resentment when so many women felt compelled to lie. Even though it was painful at times when I was a child, particularly because she was different from other moms (though I insist, not that unusual), she did create a coherent narrative for me. This narrative has proved to be less emotionally confusing than what some of my friends deal with; they can sense and yet not name their mothers' frustration and rage. They seek to resolve this angst through their own good behavior, not recognizing that they are the collateral damage of their mothers' anger but not its source.
It's not actually about them. The ambivalence comes from a societal expectation that you should love the identity of mother and love your kids. There are some women for whom these are easily conflated and conjoined, but for many, they are not.
Elise Loehnen is the author of the forthcoming book " On Our Best Behavior " and the host of the podcast "Pulling the Thread."
Source images by George Marks and Jiojio/Getty Images
The Times is committed to publishing a diversity of letters to the editor. We'd like to hear what you think about this or any of our articles. Here are some tips . And here's our email: [email protected] .
Follow The New York Times Opinion section on Facebook , Twitter (@NYTopinion) and Instagram .
CNN values your feedback
Fear & Greed Index
Latest Market News
Justice Department opens criminal hacking probe into leaked Tucker Carlson videos
The Department of Justice has opened a criminal hacking probe into how behind-the-scenes footage of fired Fox News host Tucker Carlson was leaked to media organizations in recent months, according to a letter the federal agency sent the right-wing cable network this week.
US Attorney Roger Handberg and Assistant US Attorney Jay Trezevant notified Fox News of the investigation in a letter dated Thursday. The letter, which CNN obtained, said that the Justice Department "presently views Fox Corporation as one of the potential victim-witnesses of the alleged criminal conduct under investigation."
"This letter is to advise you that the United States is investigating allegations of criminal wrongdoing involving intentional unauthorized access of a computer … intentional interception and disclosure of wire, oral, or electronic communication … conspiracy … and other federal criminal statutes," Handberg and Trezevant wrote.
After Fox News fired Carlson in April, the progressive watchdog Media Matters published embarrassing behind-the-scenes video of Carlson making crude remarks while joking with staff and denigrating the Fox Nation streaming service.
Fox News sent a sternly worded cease-and-desist letter to Media Matters in early May, telling the organization that the "unaired footage" it was publishing was "unlawfully obtained."
Media Matters, however, defended publishing the material, saying it was "reporting on newsworthy leaked material," which is a "cornerstone of journalism." The organization continued to publish leaked footage of Carlson after the demand from Fox News.
The Justice Department specifically said in its letter to Fox News that the criminal probe it is conducting is connected to the leaked video published by Media Matters. The letter also said that the probe is connected to leaked video published by Vice News that showed unaired footage from Carlson's interview with Kanye West.
In a statement to CNN on Friday, Media Matters reiterated its decision to report on newsworthy material. A spokesperson for Vice News declined to comment.
The Justice Department letter stressed that it was not "making any suggestions or allegations of wrongdoing" against the publishers of the leaked videos.
The Tampa Bay Times, which first reported the news of the federal investigation Friday, reported that the FBI had executed a search warrant as part of the case on the home of Timothy Burke, a widely known former journalist who now operates his own media consulting firm.
The Justice Department letter to Fox News made no mention of Burke. But Mark Rasch, a former federal cybersecurity prosecutor-turned-attorney who is representing Burke, confirmed to CNN Friday evening that the FBI had executed a search warrant on Burke's home.
Rasch told CNN that his client denies any criminal wrongdoing and that he had not yet seen an affidavit in support of the FBI's search warrant.
Carlson did not respond to a request for comment on the matter Friday. The FBI declined to comment.
More from CNN Business
CNN Business Videos