Essay Writing Guide
Transition Words For Essays

Transition Words For Essays - The Ultimate List 2023
11 min read
Published on: Oct 30, 2017
Last updated on: Mar 17, 2023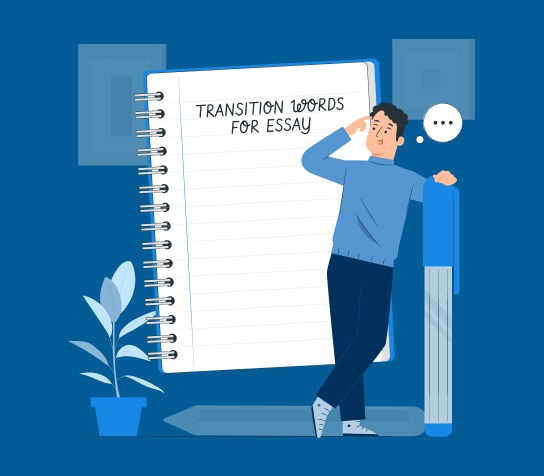 On This Page On This Page
Tired of stumbling through clunky, disjointed paragraphs? Want to elevate your writing game and captivate your readers?
Here's your solution!
Today we're diving into the magic of transition words, the secret weapon of great essay writing. These power-packed words seamlessly connect your ideas and keep your readers engaged from beginning to end.
So, grab your pen and paper, and get ready to take your writing to the next level!
What are Good Transition Words for Essays?
Transition words are used to show your readers the relationship between words, phrases, sentences, or even paragraphs.
The transition will make it easier for you to convey your ideas and thoughts in an understandable way. The additional purpose of a transitional word or phrase is to prepare the reader for what is coming.
It is important to pay attention to these words if you are writing an essay that can easily convey your ideas.
In addition to that, transition words are also important when it comes to switching from one idea to another. Without transition words, your readers can easily lose direction.
Another important thing here is moderation. Lacking or even overusing transition words and phrases can lead to a clunky and confusing piece of paper.
List of Good Transition Words for Essays
Transition words are extremely important. They not only connect thoughts and ideas but also highlights a shift, opposition or contrast, agreement or emphasis, purpose, result, etc, in the line of argument.
So, transition words are used to achieve various purposes. Other than connecting ideas better, you will be able to put your sentences together smoothly.
Therefore, below you can find some good transition words for essays in different categories.
This transition words for essays list will make it easier for you to understand what words to use in what situation.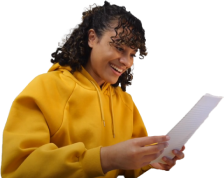 Paper Due? Why Suffer? That's our Job!
Transition Words for Argumentative Essays
To begin with
By contrast
One alternative is
To put more simply
At the same time
On the contrary
With this in mind
All things considered
As a result
Generally speaking
That is to say
Yet another
Conclusion Transition Words for Essays
In any event
As mentioned
In other words
As you can see
Transition Words for Persuasive Essays
Consequently
In addition
furthermore
Additionally
Besides that
In the same way
Pursuing this further
Transition Words for Essays PDF
List of Common Transition Words
To help you further, here are some common transition words for essays that can be used in almost any situation.
For Addition
Besides That
Equally Important
Furthermore
In Addition
In The Second Place
For Comparison
In Comparison
In The Same Way
At The Same Time
But At The Same Time
Conversely
Even So/Though
On The Contrary
Now That
Soon
Immediately
Afterward
For Emphasizing
Primarily
In Essence
Indeed
To Put It Another Way
More Accurately
Namely
For Repetition
In Other Words
To Put It Another Way
Also
Sequence Transition Words
Firstly
Subsequently
In The First Place
To Begin With
For Showing Exception
At The Same Time
Nevertheless
On The Other Hand
For Proving
For This Reason
Certainly
To Demonstrate
In Fact
Clearly
As A Result
Paragraph Transition Words for Essays
To put it differently
Once and for all
In the meantime
Transition Words for Essay's First Body Paragraph
To start with
In the first place
First and foremost
In the beginning
Transition Words for Essay's Second Body Paragraphs
Simultaneously
Subsequently
In addition to this
Furthermore
Transition Words for Essay's Last Body Paragraphs
In conclusion
Finally
Last but not least
To sum up
Altogether
Transition Words for Compare and Contrast Essays
In contrast
Nevertheless
Nonetheless
Notwithstanding
Transition Words for Informative Essays
As can be expected
Specifically
Transition Words for Expository Essays
For one thing
Equally important
Another reason
Not long after that
Looking back
Tough Essay Due? Hire Tough Writers!
Transition Words for Cause and Effect Essays
In order to
Provided that
Accordingly
Because of this
Transition Words for Synthesis Essays
As noted earlier
This leads to
Another factor
This lead to
The underlying concept
In this respect
Transition Words for Analysis Essays
(once) again
To demonstrate
Transition Words for Quotes in Essays
Beginning Transition Words for Essays
These are some introduction transition words for essays to start writing:
First of all
For the most part
On one hand
Transition Words for Essays College
Here are some college level transition words for essay:
Pursuing this
What's more
In a like manner
In the same fashion
Transition Words for Essays Middle School
Transition Words for Essays High School
To summarize
On the other hand
Transition Words for College Essays
The next step
There is no doubt
Corresponding to
At first glance
In the long run
Do's and Don'ts of Using Transition Words
So, now you have some strong transition words for essays at hand. But how do you use these transition words?
Here are the basic do and don'ts of using transition words for essays.
Understand that these terms are an important part of any type of essay or paper, adding to its overall flow and readability.
Use these words when you are presenting a new idea. For example, start a new paragraph with these phrases, followed by a comma.
Do not overuse transition words. It is one of the most common essay writing problems that students end up with. It is important to only use those words required to convey your message clearly. It is good to sound smart by using these words but don't overdo it.
Avoid using these words at the start and in the middle. Always try to use transition words only a few times where it is necessary to make it easy for the readers to follow the ideas.
So, now you have an extensive list of transition words. These are some of the best transition words for essays that you can add to your essays.
If your essay seems redundant because you used similar transition words, you can always have a look at this list to find some good replacements.
So, whenever you're writing an essay, refer back to this list and let your words flow!
If you still feel that your essay is not properly conveying your ideas, turn to our expert essay writers at MyPerfectWords.com.
If you have some write-up, our essay writing service will make it flow without changing the entire content. Or, if you wish to have an essay from scratch, we will write a paper for you!
Simply contact us and place your order now. Our writers will take care of everything to help you ace your assignment.
Nova A. (Literature, Marketing)
Nova Allison is a Digital Content Strategist with over eight years of experience. Nova has also worked as a technical and scientific writer. She is majorly involved in developing and reviewing online content plans that engage and resonate with audiences. Nova has a passion for writing that engages and informs her readers.
People also read
An Ultimate Essay Writing Guide for Students
Learn How to Write An Essay in Simple Steps
A Complete 500 Word Essay Writing Guide With Examples
Interesting Essay Topics to Ensure A Better Grade
Different Types of Essays In Academic Writing
Essay Format: A Basic Guide With Examples
Learn How to Create a Perfect Essay Outline
Learn How to Start an Essay In Simple Steps
A Complete Essay Introduction Writing Guide With Examples
What is a Hook Example For an Essay? Know Now
Learn How to Write a Thesis Statement With Examples
Good Thesis Statement Examples For Your Help
What is a Topic Sentence? - Definition & Examples
Learn How to Write a Conclusion in Simple Steps
What are the 4 Types of Sentences - Definition & Examples
Rules and Writing Conventions For College Student
Essay Writing Problems - 5 Most Paralyzing Problems
Useful Tips for Students on How to Make an Essay Longer
How to Title an Essay - A Short Guide & Examples
Learn How to Write a 1000 Word Essay Like a Pro
Share this article
Keep reading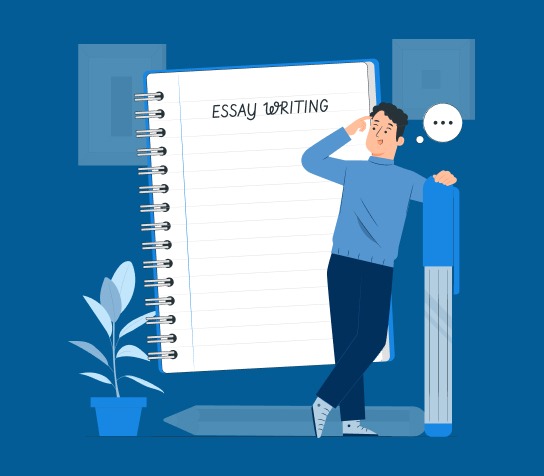 We value your privacy
We use cookies to improve your experience and give you personalized content. Do you agree to our cookie policy?
Website Data Collection
We use data collected by cookies and JavaScript libraries.
Are you sure you want to cancel?
Your preferences have not been saved.
You are using an outdated browser. Please upgrade your browser to improve your experience.
The Ultimate List of Linking Words for Your Essay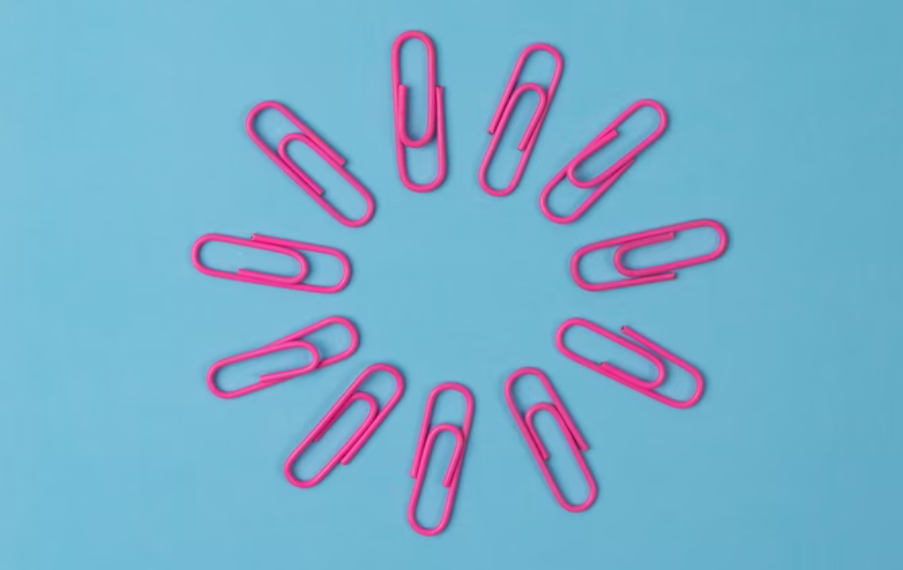 Let's face it: You can't write an essay (or any other writing piece) without linking words.
Also known as connecting words or transition words, they serve to make your writing flow and help those reading your work follow the flow of your thoughts, ideas , and  arguments .
This post is your guide to linking words and their role in writing. Not only will you learn the types of these words, examples, and reasons to use them, but you'll also get a massive list of transition words and phrases as well as linking words PDF to download and use whenever necessary.
Table of Contents:
What are Linking Words?
Why use transition words in essays, linking words examples, addition/agreement/similarity, contrast/contradiction/limitation/opposition, comparison/concession/condition, clarification, cause/effect/result, emphasis/example, generalization, illustration, location/place/space, reason/reference, time/sequence, summary/conclusion/restatement.
The Ultimate List of Linking Words: Download
Linking words are lexical items (words and phrases) we use to connect ideas in writing and get a reader to the next sentence or paragraph.
They aren't about essay writing only:
Whether you write a fiction book,  marketing content , academic works,  autobiography , or poems, you'll need to connect ideas. That's what transition words do:
They link your thoughts and arguments into a chain to show how they relate to each other. Also known as transition words, these phrases often start a sentence or a paragraph. However, you'll also use them in the middle of sentences to bring ideas together.
The most common places for linking words in essays are:
the start of a paragraph
the start of a sentence introducing a new idea or extending an argument 
the beginning of a concluding statement
Essay linking words is an integral part of academic writing. Put it simply, you can't write a paper without using them; otherwise, your writing won't make any sense for readers.
Transition words for essay serve to:
connect ideas in writing
create a flow of thoughts and arguments for readers to understand what you want to say
guide readers from one idea to another, demonstrating how they relate to each other
hook readers  and encourage them to read the next sentence or paragraph
add more information
support or contrast a point
show the result, conclude, demonstrate an effect of this or that point
Using essay maker and connecting words, each sentence and paragraph must pass readers on to the next one. These connecting words serve as an instrument to guide readers from one thought or point to the next.
Linking words examples are many, and it's clear why: every piece of writing contains tons of connecting and transition words. Let's take an essay sample from  Bid4Papers writers  to see the example of linking words in academic writing: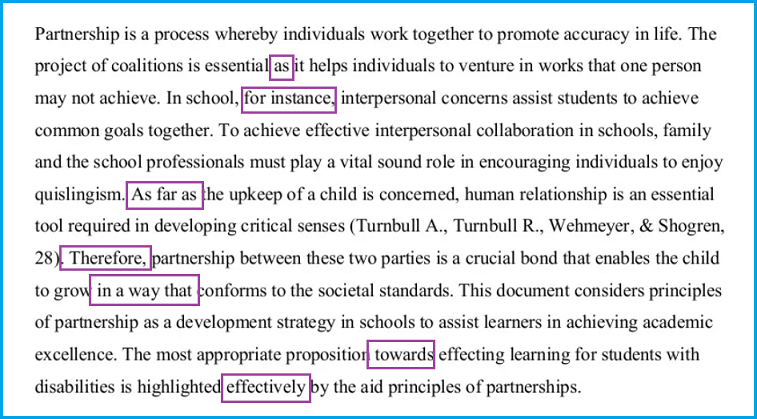 This one was an  essay introduction . 
Now, why not take a step further and look for essay linking words in  essay conclusions ?

Types and List of Linking Words to Use in Essays
Below you'll find the ultimate list of transition words for essays by categories. Choose the role you need a word to play (reason, contrast, emphasis, restatement, etc.) and consider the corresponding table of transitions.
If you need the whole transition words list in one place, jump to the next category of this post to find the downloadable linking words pdf.
And now, for connecting words categories:
These words serve to add info to what you've previously stated, demonstrate the commonality between arguments, and support your thoughts.
Linking words for contrast is your instrument to show how things are different and provide counterarguments. They work best in  persuasive  and  critical  essays.
These lexical items will help you if you need to provide conditions to your statements, show how things are different/similar, or accept a point with reservation.
These words will help you with  personal  or  narrative essays: They are linking words in opinion writing that indicates you're going to explore ideas in more detail.
Expository essays will win with these words too.
Cause and effect connecting words do what their name says exactly: demonstrating a cause of some point and providing the result of what has been done or started.
These words are for putting forward your point more forcefully, providing examples.
Perfect transition words for hypothesis essays , generalization lexical items serve to make a general statement you'll then specify and prove in detail.
These words and phrases are for you to provide examples in essays.
Use these words to provide order and reference or clarify spatial relationships between your points or ideas.
These transitional words will help you demonstrate relationships between ideas and provide reasons for what and why has started or occurred.
Use these words in your essay when you need to indicate the time and order of what you say.
Restatement words will help you express an alternative to what you previously stated. They work for all essay types, including  rhetorical precis  and  dialectic essays .
Use summary and conclusion transitional phrases to sum up your points and come up with the final paragraph of your writing.
The Ultimate List of Connecting Words: Download
And now, for the most interesting and practical part:
Below you can find the linking words worksheet that gathers all the most commonly used transitional words in essays. Feel free to download this linking words PDF and refer to it every time you write an essay and experience writer's block: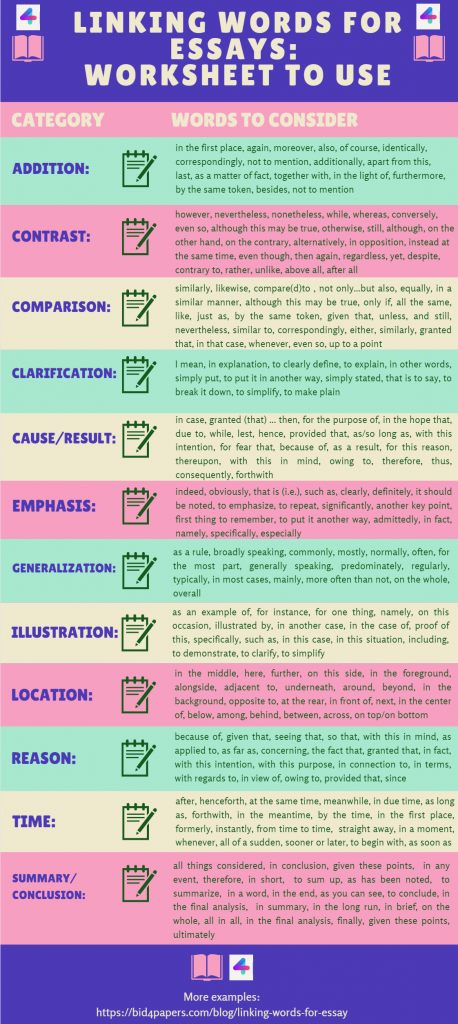 Do you need more guides and worksheets like this to assist you with academic writing? Please share your ideas in the comments, and our writers will be happy to help!
Our Writing Guides
Leave a reply cancel reply.
Your email address will not be published. Required fields are marked *
Notify me of follow-up comments by email.
Notify me of new posts by email.
Useful Linking Words and Phrases to Use in Your Essays
Sharing is caring!
Linking words and phrases are used to show relationships between ideas. They can be used to join two or more sentences or clauses.
We can use linking words to give a result , add information , summarize , give illustrations , emphasize a point , sequence information , compare or to contrast idea .
Useful Linking Words and Phrases
In this article, you will learn about the most common linking words and phrases:
Giving a Result
Usage : To provide the result of what has been stated or has occurred
Linking W ords :
As a result
As a consequence
Consequently
For this reason
His wife left him. As a result , he became very depressed.
She has lived in France, and as a consequence she speaks French fluently.
We do not have enough money. T herefore we cannot afford to buy the new car.
We do not own the building. Thus , it would be impossible for us to make any major changes to it.
There has been a great deal of rain and consequently the reservoirs are full.
The customer was displeased with her meal, hence the chef prepared a replacement.
For this reason , they are not a good choice for exterior use.
Due to a broken wing, this bird can't fly.
Adding Information
Usage : To add to what has been previously stated
Linking Words:
Additionally / an additional
Furthermore
As well as that
In addition
In addition to this
Apart from this
Additionally , the bus service will run on Sundays, every two hours.
He said he had not discussed the matter with her. Furthermore , he had not even contacted her.
We are unable to repair this watch. Also , this is the fourth time this has happened.
I love wearing earrings. I design and make them too .
We went to the park today. As well as that , we did some shopping.
Along with parties and parliaments, elections have lost their charm.
I can't afford to go to the concert. Besides , I don't really like classical music.
You haven't paid the rent yet. In addition , you owe me money.
The report is badly presented. Moreover , it contains inaccuracies.
John's grades are terrible because he has been so lazy these days. In addition to this , his relationship to his parents got worse.
Apart from this paragraph, the report contains a number of sensible initiatives.
Summarizing
Usage : To sump up what has been previously stated
Linking words :
In conclusion
To summarize
To conclude
In conclusion , walking is a cheap, safe, enjoyable and readily available form of exercise.
To summarize , this is a clever approach to a common problem.
The food was good and we loved the music. Altogether it was a great evening.
His novels belong to a great but vanished age. They are, in short , old-fashioned.
To sum up , there are three main ways of tackling the problem…
In summary , this was a disappointing performance.
Briefly , our team is now one of the best in the world.
To conclude , I want to wish you all a very happy holiday season.
Giving Examples
Usage : To provide examples
Linking words:
For example/ For instance
In this case
Proof of this
There are many interesting places to visit in the city, for example / for instance , the botanical garden or the art museum.
I prefer to wear casual clothes, such as jeans and a sweatshirt.
Including Christmas Day and Boxing Day, I've got a week off work.
We need to concentrate on our target audience, namely women aged between 20 and 30.
I think I would have made a difference in this case .
This building are a living proof of this existence, so we must preserve it.
I also make other jewellery like rings and bracelets.
Emphasizing a Point
Usage : To put forward a point or idea more forcefully
Undoubtedly
Particularly / in particular
Importantly
Without a doubt
It should be noted
Unquestionably
Undoubtedly , the story itself is one of the main attractions.
I don't mind at all. Indeed , I would be delighted to help.
Obviously , we don't want to spend too much money.
I love silver earrings, in particular ones from Mexico
The car is quite small, especially if you have children.
Clearly , this will cost a lot more than we realized.
More importantly , can he be trusted?
He's an absolutely brilliant cook.
I definitely remember sending the letter.
We still believe we can win this series without a doubt .
I'm neve r surprised at what I do.
It should be noted that if you have something to note, then note it
Unquestionably , teaching has been a paramount part of his career.
Above all , this forest is designed for wear and tear.
This is positively the worst thing that I can even imagine.
Sequencing Ideas
Usage : To indicate the order of what is being said
First/ firstly (Second/ secondly, Third/ thirdly, Finally)
At this time
Subsequently
Lastly and most importantly
Last but not least
First and foremost
Firstly , I prefer the train because I can see the landscape.
At this time , the young man leapt into the air and flew off towards sunset.
They arrived on Monday evening and we got there the following day.
I had visited them three days previously .
Your name is before mine on the list.
Subsequently , new guidelines were issued to all employees.
Above all , keep in touch.
Lastly, and most importantly , you should be optimistic.
Last but not least , I find I seriously cannot relate to women.
We will continue to focus on our players first and foremost .
Comparing Ideas
Usage: To show how things are similar
Compare / compare(d) to(with)
By the same token
In the same way
Correspondingly
Similarly , the basketball and hockey games draw nearly full attendance.
Equally , not all customers are honest.
Her second marriage was likewise unhappy.
She's just as smart as her sister.
Working with housecats is just like working with lions or tigers.
Some people say I have a running style similar to him.
Having a power is not the same as using the power.
He gets the ball off quickly compared to two years ago.
Teenagers should be more respectful; by the same token , parents should be more understanding.
Alex enjoys telling jokes; in the same way/similarly/likewise ,his son adores funny stories.
Correspondingly , the roles each of them played were soon different.
Contrasting Ideas
Usage : To show how things are different
Nevertheless
On the other hand
Nonetheless
Despite / in spite of
In contrast (to)
Alternatively
Differing from
Contrary to
Unlike most systems, this one is very easy to install.
There is little chance that we will succeed in changing the law. Nevertheless , it is important that we try.
Laptops are convenient; O n the other hand , they can be expensive.
The problems are not serious. Nonetheless , we shall need to tackle them soon.
Despite/ In spite of the rain, I went for a walk.
In contrast to the diligent bee, the butterfly flies hither and yon with no apparent purpose.
The agency will make travel arrangements for you. Alternatively , you can organize your own transport.
Northern European countries had a great summer. On the contrary/conversely , Southern Europe had poor weather.
Even so , many old friends were shocked at the announcement.
Differing from his white colleagues, he preferred instructing his scholars to the ambition of acquiring personal renown.
The situation in Ireland is quite contrary to this principle.
Related posts:
Frequently Used Linking Words and Phrases: Reasons and Results
Linking Words for Essays: How to Link Those Paragraphs
Useful Words and Phrases to Use as Sentence Starters to Write Better Essays
Popular Linking Words and Transitional Phrases in English
Momovi Burain
Thursday 10th of November 2022
Very very educational
Sunday 16th of October 2022
what the dog doing
Tuesday 23rd of August 2022
good website with good information
Friday 21st of January 2022
dijah said it is goooooooooooooooooood
Thursday 2nd of December 2021
hey searching for some new friends, someone up?
Transcripts
Cost & Tuition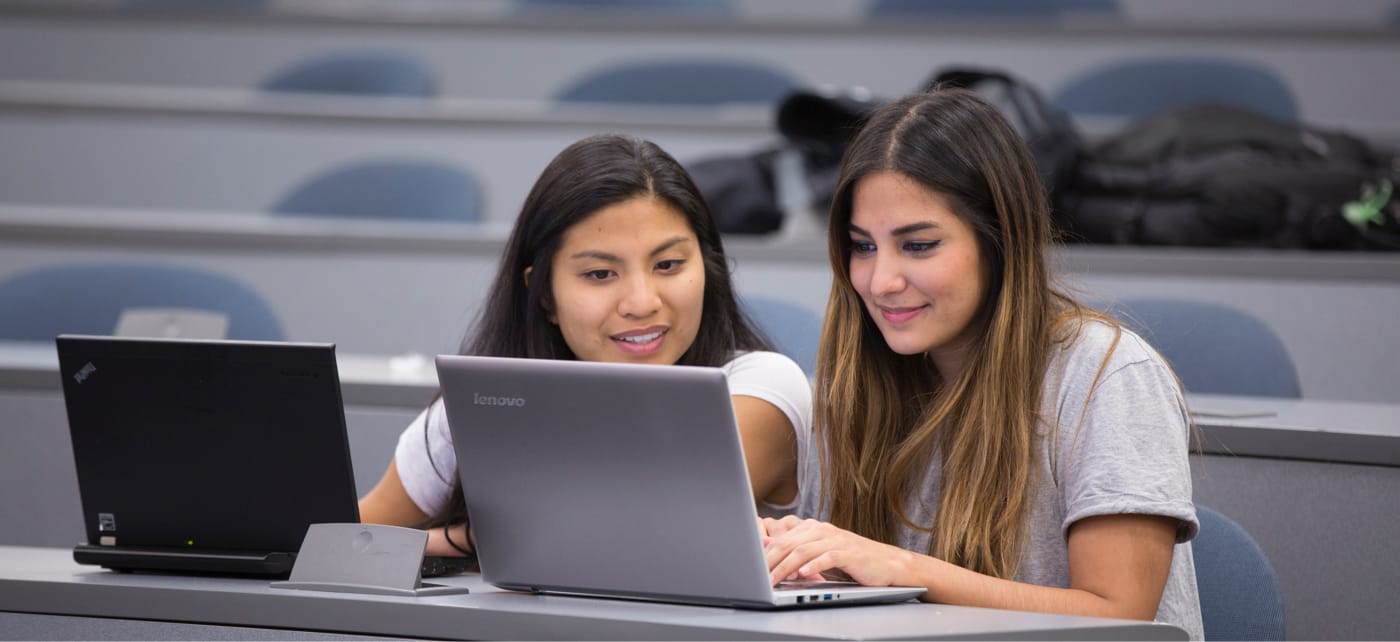 Transitional Words
Transitional words are like bridges between parts of your essay. They are cues that help the reader interpret your ideas. Transitional words or phrases help carry your thoughts forward from one sentence to another and one paragraph to another. Finally, transitional words link sentences and paragraphs together smoothly so that there are no abrupt jumps or breaks between ideas.
Here is a list of common transitional words and the categories to which they belong.
and, again, and then, besides, equally important, finally, further, furthermore, nor, too, next, lastly, what's more, moreover, in addition, first (second, etc.)
To Compare:
whereas, but, yet, on the other hand, however, nevertheless, on the contrary, by comparison, where, compared to, up against, balanced against, vis a vis, but, although, conversely, meanwhile, after all, in contrast, although this may be true
because, for, since, for the same reason, obviously, evidently, furthermore, moreover, besides, indeed, in fact, in addition, in any case, that is
To Show Exception:
yet, still, however, nevertheless, in spite of, despite, of course, once in a while, sometimes
To Show Time:
immediately, thereafter, soon, after a few hours, finally, then, later, previously, formerly, first (second, etc.), next, and then
in brief, as I have said, as I have noted, as has been noted
To Emphasize:
definitely, extremely, obviously, in fact, indeed, in any case, absolutely, positively, naturally, surprisingly, always, forever, perennially, eternally, never, emphatically, unquestionably, without a doubt, certainly, undeniably, without reservation
To Show Sequence:
first, second, third, and so forth, next, then, following this, at this time, now, at this point, after, afterward, subsequently, finally, consequently, previously, before this, simultaneously, concurrently, thus, therefore, hence, next, and then, soon
To Give an Example:
for example, for instance, in this case, in another case, on this occasion, in this situation, take the case of, to demonstrate, to illustrate, as an illustration
To Summarize or Conclude:
in brief, on the whole, summing up, to conclude, in conclusion, as I have shown, as I have said, hence, therefore, accordingly, thus, as a result, consequently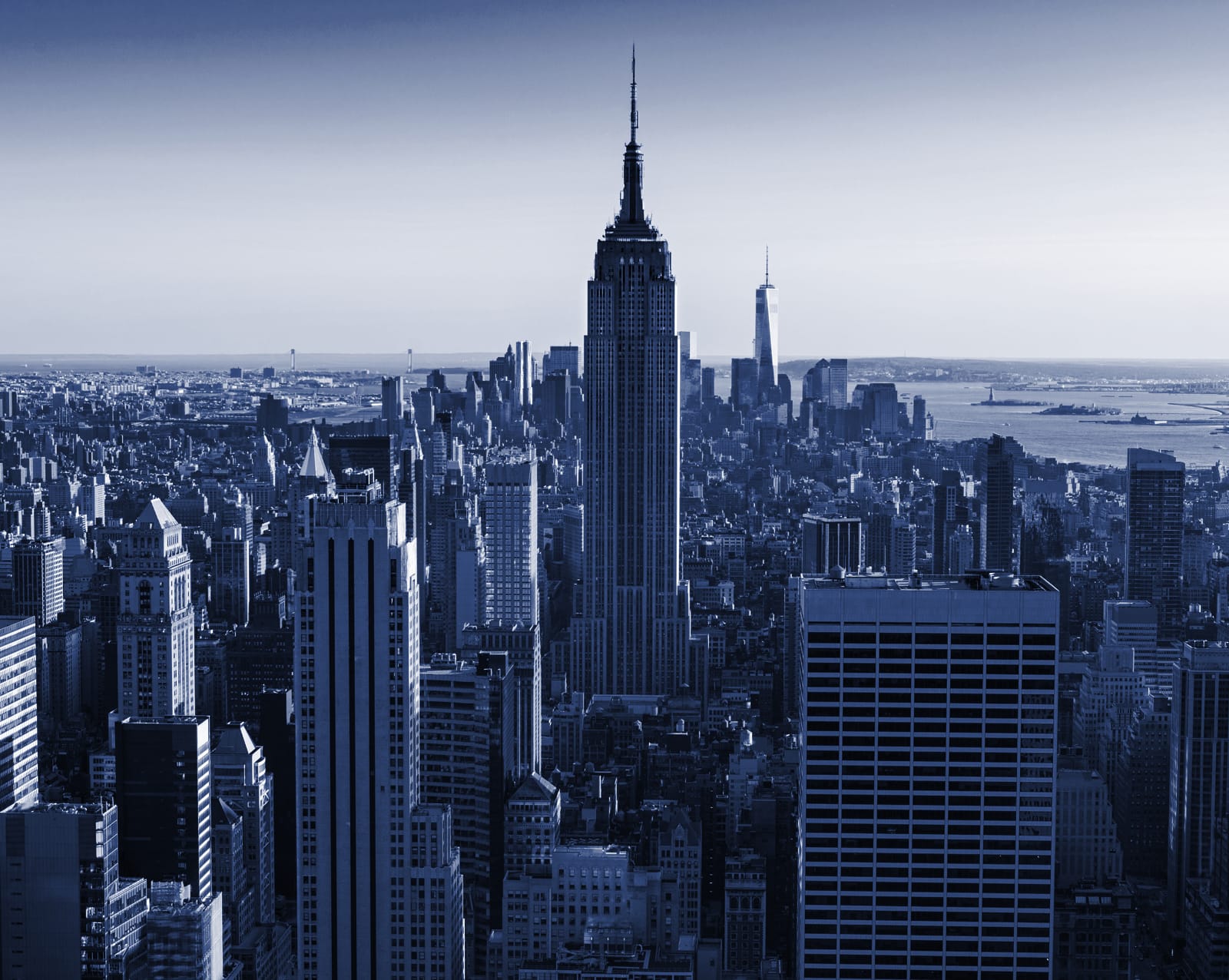 How To Write An Essay
Transition Words For Essays
Last updated on: Mar 22, 2023
Transition Words for Essays: How to Make Your Writing Flow Seamlessly
By: Barbara P.
16 min read
Reviewed By: Rylee W.
Published on: Mar 22, 2023
Writing essays can be a daunting task for many students. Especially when it comes to finding the right words to transition from one idea to another. Transition words are an essential part of any essay and yet they are often overlooked or used incorrectly. Without them, your writing will lack structure and coherence, making it difficult for readers to understand your point.
SharkPapers.com is here to help!
Our comprehensive guide on transition words for essays provides you with all the information you need. With our easy-to-follow tips and examples, you'll be able to write better essays in no time!
Read on to discover how transition words for essays can help you improve your writing today!
On this Page
What are Transition Words for Essays?
Transition words are phrases or words that are used to create a connection between ideas in your writing.
They help the reader understand how one idea leads to another. Plus, it clearly demonstrates the relationships between different concepts and points of view.
They can also be used to emphasise certain points or introduce new arguments, providing structure and cohesion throughout your essay.
Types of Transitional Words Based on their Functions
There are three main types of transition signals that a writer uses to write a paper. They can be in the following form based on the length, kind of text, and complexity.
1. Transition Between Paragraphs
The transition words between paragraphs are used when you have to connect sentences or two paragraphs logically. For example, it summarises the primary concern of one paragraph and links it to the next idea of the other paragraph.
2 . Transition Within Paragraphs
When the document is lengthy, transitional paragraphs are used to summarise a specific section for the audience. It also links the data that is to be shared next.
3. Transition Between Sections
Transition within paragraphs acts as a reminder for the audience to prepare them for what is coming next. These mainly include small phrases or single words.
Using Transition Words for Essays
Paper Due? Why Suffer? That's our Job!
List of Transition Words for Different Types of Essays
Transitional words are important as they are used to create logical connections between ideas and thoughts.
Here we have mentioned some good transitional words or phrases for essays in different categories. Let's take a closer look at them.
Transition Words for Argumentative Essays
To begin with
By contrast
One alternative is
To put more simply
At the same time
On the contrary
With this in mind
All things considered
As a result
Generally speaking
That is to say
Yet another
Transition Words for Expository Essays
For one thing
In addition
Equally important
Another reason
Not long after that
Looking back
Transition Words for Analysis Essays
(once) again
Primarily
Due to
Accordingly
That is to say
Subsequently
To demonstrate
However
Transition Words for Synthesis Essays
As noted earlier
Consequently
Whereas
This leads to
Another factor
This lead to
The underlying concept
In this respect
Transition Words for Cause and Effect Essays
In order to
Provided that
Consequently
Accordingly
Because of this
Transition Words for Informative Essays
As can be expected
Obviously
Specifically
Transition Words for Compare and Contrast Essays
In the same way
In contrast
Nevertheless
Nonetheless
Notwithstanding
Transition Words for Persuasive Essays
furthermore
Additionally
Moreover
Because
Besides that
Pursuing this further
Beginning Transition Words for Essays
In the first place
First of all
For the most part
On one hand
As a rule
Conclusion Transition Words for Essays
In any event
As mentioned
In other words
As you can see
Tough Essay Due? Hire Tough Writers!
Transition Words for Various Academic Levels
The following transition words and phrases are divided into different academic levels.
Transition Words for Essays - Middle School
In conclusion
For instance
Transition Words for Essays - High School
Today
In addition
To summarize
On the other hand
As well as
Although
Transition Words for College Essays
To begin with
That is
The next step
There is no doubt
Therefore
Thereupon
Usually
Wherefore
While
Especially
Corresponding to
At first glance
In the long run
Introduction Transition Words
At the start
In the beginning
For starters
First of all
In the first place
At the outset
Transition words for Paragraphs
To start with
At the beginning
First of all
To begin with
Next
More importantly
Transition Words for First Body Paragraph
For one thing
Firstly and most importantly
In the first place
The primary (or first) reason is
At the start
To start with
Most noticeably
Transition Words for Second Body Paragraph
Another
Furthermore
What is more
In addition (to this)
Moreover
Additionally
Likewise
Not only...but also
Apart from this
Not to mention
Transition Words for Third Body Paragraph
Last but not least
Finally
In the end
To conclude
To sum up
In conclusion
To finish off
All in all
In summary
All things considered
Transition Words for Connecting Paragraphs
What's more
To illustrate
An example of this is
For instance
Namely
In other words
Such as
To put it another way
That is to say
In particular
Transition Words For the Concluding Paragraph
In summary
In short
To summarise
To sum up
In conclusion
Ultimately
Altogether
In the long run
To conclude
On the whole
Ending Transition Words For Essays
Finally In the end At last Eventually To finish off In summary In conclusion Summing up All in all To sum up
Best Transition Words For Essay
Firstly
Subsequently
To begin with
In addition
Additionally
Primarily
Notably
Indeed
Furthermore
Transition Words for Chronology And Time
At first
Afterward
Eventually
Finally
Next
In due course
Shortly
In the meantime
First (second, etc.)
Transition Words for Clarification
In other words
More simply put
That is to say
Namely
Specifically
To clarify
In particular
In detail
To be exact
Transition Words for Examples
For example
To demonstrate
In particular
Namely
Specifically
As an illustration
For instance
To illustrate
In this case
To be specific
Transition Words for Importance
Most importantly
Above all
More important
Significantly
Notably
Importantly
Essentially
Coupled with
Assuredly
In any case
Transition Words for Generalization
In general
As a rule
Basically
Broadly
Overall
In most cases
For the most part
On the whole
By and large
Transition Words for Purpose
In order to
So as to
With this intention
For the purpose of
To this end
With this in mind
With the aim of
So that
For this reason
Transition words for Location
Nearby
Here
To the left/right
In front/behind
Away from
Close to
Up ahead
At the top/bottom
Just beyond
Adjacent to
Transition words for Concession
Nevertheless
In spite of
Despite
Though
Nonetheless
Regardless
Even so
However
On the other hand
Be that as it may
Expert Tips to Use Transitional Words
Using transition words effectively can be a challenge. Here are some tips to help you use them properly in your writing:
Use transition words sparingly: While transition words can help make your writing more coherent, it's important not to overuse them. Using too many transition words can make your writing seem choppy and mechanical.
Choose the right words: Make sure you choose the right transition words for the purpose you have in mind. Using the wrong words can create confusion and make your writing harder to understand.
Be consistent: Use transition words consistently throughout your essay. This will help create a smooth and coherent flow of ideas.
Use them at the right time: Transition words should be used at the appropriate time in your essay. For example, use them when you are introducing a new idea, connecting two related ideas, or providing evidence to support an argument.
Practice, practice, practice: Using transition words effectively takes practice. The more you use them, the more comfortable you'll become with incorporating them into your writing.
Do's And Don't For Using Transition Words For Essays
Before you begin incorporating transition words into your writing, be sure to review this handy list of dos and don'ts.
Do use Transition words to connect two sentences or paragraphs.
Do use Transition words to add clarity and flow of the content.
Do vary your Transition words to make your writing sound more engaging.
Do ensure that Transition words are relevant and support the idea being discussed in the previous sentence/paragraph.
Don't use transition words too frequently as it may sound repetitive and monotonous.
Don't just link two sentences or paragraphs with transition words, it must be accompanied by an explanation.
Don't start a sentence with transition words, they should rather be used to bridge two sentences.
Don't use transition words to start every sentence, this will make your essay sound unnatural and awkward
Professional Tips for Using Transition Words & Phrases
It is highly important to choose the right transition word while writing any type of essay or paper. Therefore, a writer must analyze how and where to use these transitions.
Here are the professional tips that will help you use transition words or phrases within the content.
Use transitional words wisely while writing an essay and understand what they are. Use them when introducing a new idea and link it to the previous ones.
Only use them where and when it is necessary.
Do not use the transition word at the end of a sentence.
The above-given list of transitions is something that you need to remember while drafting a writing piece. It might take enough time for you to learn using these words. However, if you still feel that the essay is not conveying the ideas properly, let the professionals at SharkPapers.com do their job. The essay writer at our essay writing service will help you produce a perfect document fulfilling the academic requirements. We work intending to provide 100% original essays written from scratch. Simply contact us and get a well-written essay at affordable rates.
Finance, Business
Barbara has a Ph.D. in public health from an Ivy League university and extensive experience working in the medical field. With her practical experience conducting research on various health issues, she is skilled in writing innovative papers on healthcare. Her many works have been published in multiple publications.
Was This Blog Helpful?
Keep reading.
Learn How to Write an Essay with Examples
Learn How to Write an Essay Introduction like a Pro
A Comprehensive Guide on How to Title an Essay
How to Start an Essay - An Expert Writing Guide
500 Word Essay - Detailed Writing Guide with Examples
Essay Format - A Complete Guide to Format an Essay
People Also Read
how to write an abstract
book report
press release
extemporaneous speech
Burdened With Assignments?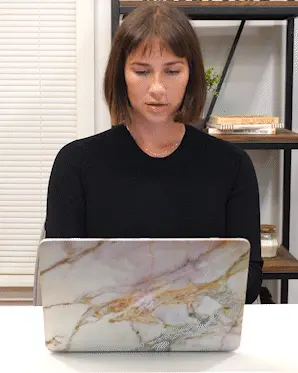 Advertisement
© 2023 - All rights reserved
2000+ SATISFIED STUDENTS
95% Satisfaction RATE
30 Days Money Back GUARANTEE
95% Success RATE

Privacy Policy | Terms & Conditions | Contact Us
© 2021 SharkPapers.com(Powered By sharkpapers.com). All rights reserved.
© 2022 Sharkpapers.com. All rights reserved.
LOGIN TO YOUR ACCOUNT
SIGN UP TO YOUR ACCOUNT
Your phone no.
Confirm Password
I have read Privacy Policy and agree to the Terms and Conditions .
FORGOT PASSWORD
Transition Words for Essays: Great List & Useful Tips
List of transition words for essays! All right, everyone in the world who enjoys writing essays, turn all your lights on for two seconds. Right…NOW! Whoa…was it our imagination, or did the world go black for two seconds? There is no denying that on a list of 100 hobbies and fun things to do, essay writing tops out at about 201.
But, like clipping toenails, sometimes you just have to do it. And if you are going to write an essay, you might as well do the best you can, and write one that is great! In this article, we are going to take a look at some important transition words for the essay. With these lists of transitions, you can do just that.
Table of Contents
Transition Words for Essays
When writing essays , it is always important to know how to make a smooth progression from one subject or division to another. Otherwise, you will end up with a lot of brilliant information, but no one will be able to understand it. Transitions are street signs in writing. They tell the reader what street the writer is headed toward, and which thoughts need to be brought to the on-ramp – among other things.
In order to arrive at your destination, and impart knowledge – perhaps even causing someone to see your point of view on a topic, transitions are a necessity.
List of Transition Words for Essays
Following is a list of transition words for essays you can use to master your writing skill.
Some of these are a bit more argumentative than others. It's smart to weigh the first words of an essay very carefully since they set the tone for the rest of the piece. Do you wish it to be thoughtful? Insightful? Assertive? Aggressive? That's why we have transitions—
To begin with
Generally speaking
Once upon a time
In the first place
On the one hand
Example: Generally speaking , the concept that all politicians are extroverts is a fallacy.
This is why
This can be seen in
Example: Granted , the way politics forces people in the office to behave can be misleading.
Sub-division
Example: For that matter , politics is simply misleading.
Now, unless your essay is bone dry, there will be more—much more—to it than just a couple of divisions and a conclusion. It will manipulate time like a Sci-fi writer, be more interesting than a romance novel, be as accurate as an atomic clock, and will stick in the reader's mind like an old Temptation's song. Transitions exist to help your essay do all of this. And they can serve very specific purposes.
Here are transitions that serve to…
Accent or Highlight a Point
Example: Usually , that market sold two types of tomatoes.
These Accent or Highlight, but with a touch of drama, seeming to "stop the show":
Unquestionably
Undoubtedly
Example: Unquestionably , that market sold the best tomatoes.
The difference between the two accent transitions is rather obvious. The top words are more laid back. The ones that add drama leave no wiggle room.
To manipulate time or the concept of time:
Control Time
Also, next, last
Generally, for now, later on
Additionally, in the meantime, last
Indeed, by and large , finally
Example: Generally , politicians deserve to be pelted with tomatoes from that market. They can deal with cleaning their suits later on.
Highlight Instances
Illustrated by
This has been seen in
An example of this is
Example: Chiefly , irritating politicians with too much tan and bad hair deserve to pelted with tomatoes.
One transition which is often overlooked so far as importance is concerned is the comparison/contrast. This might be one of the most important in essay writing. In all forms of speech, really, because it shows the ability of the person speaking or writing to see other perspectives and weigh them in an intelligent, objective manner.
Comparison/Contrast
On one hand/on the other hand
In spite of
At the same time
Nevertheless
On the contrary
Example: Still , it would be a terrible waste of tomatoes, so we won't pelt the politicians.
Along with the argument for or against something, is the expansion of an idea. These transitions help lay the foundation for taking an idea or thought, then adding more to it.
Expand on an idea
Yet another
Furthermore
Additionally
Correspondingly
Another thing
Example: Indeed , we need tomatoes right now. Politicians? Not as much.
When you are moving into the cause with its accompanying effect.
Cause/Effect
Consequently
Accordingly
Under these circumstances
For all of these reasons
Example: Under these circumstances , I believe we need to ignore politicians and grow tomatoes.
When Concluding
To summarize
Taking everything into account
All things considered
Given these points
On the whole
That is to say
In the final analysis
Learn more about conclusion transition words in English. 
Tips for Using Transition Words for Essays
Now you have the tools—the transition words for essays. All you need now is to remember a couple do's and don'ts.
Change transitions as you change ideas.
Read through what you have written several times. Make sure the transitions you have used are appropriate and make sense.
Have an idea of what direction you wish to go with your writing before you start. That way, when you use a transition, it is more likely to be in a place that works.
DON'T:
Keep repeating a transition.
Keep adding more and more transitions in the same sentence or paragraph, thinking that more is best. Use them when and where they are needed and try to keep how many transitions you use to a reasonable amount.
Throw a transition into your writing without knowing its true meaning, and proper usage.
Transitions are great tools, but tools aren't really usable unless the person wielding them understands how they are supposed to be used. When writing your essay, do it as required, then do the all-important task of reading and re-reading it. This will check for usage and flow.
Transition Words for Essays | Infographic
Last Updated on February 18, 2023
3 thoughts on "Transition Words for Essays: Great List & Useful Tips"
This is a very inclusive list and nicely organized. Keep up the splendid work!
Leave a Comment Cancel reply
Academic writing
Commonly confused words
Critical thinking
PEEL Paragraphs
Linking/transition words
Paraphrasing
Proofreading
Terms and definitions
Action Words: What is description, application, analysis and evaluation
Linking/transition words: Things you need to know...
All assignments are written in formal language. You need to ensure that you demonstrate your knowledge and understanding alongside your ability to answer the question/solve the problem.
Below are some ideas to help you to develop your structure and flow.
Linking / transition words and phrases join ideas, sentences and paragraphs together. They should be used within sentences and to move from one idea to another (between sentences).
These words and phrases indicate the direction, order and flow of ideas. Significantly, they strengthen the quality and structure of your work.
Redundant Words - less is more. P articularly when trying to reduce the word count, it is important to look for phrases which can be replaced with a single word.
Linking/Transition Words
Transitions link one main idea to another separated by a semi-colon or full-stop. When the transition word is at the beginning of the sentence, it should be followed by a comma:
Among other functions, they can signal cause and effect or sequencing (see examples in the table below).
Linking words: conjunctions
Linking words within a sentence are referred to as coordinating conjunctions. Do not worry about the term: think about the function.
Conciseness / redundant words
Microsoft Word now has an additional feature within the Edito r - it is called conciseness or wordiness.
If you cannot see the Editor menu a quick tip is to hold down the function (fn key at the bottom left of the keyboard) + F7 (top line of keys).
From the Refinements section - select Conciseness - if there are any suggestions a number will appear in the box alongside this option
A dotted line will appear under any groups of groups
Either select the identified text by clicking with your right mouse button OR click on the down down next to the Conciseness menu.
MS Word will display any alternative words which you can either select and they will be replaced in your text or reject if you want to keep the original phrases.
Examples: try to replace phrases with a single words which mean the same.
Need to know more...
Related pages
External links
Academic writing Illustrates the main features of academic writing so that you are aware of what it is and what it involves
Critical Thinking Academic work involves thinking, not just accepting what you read or are told.
Terms and Definitions Important words appear in your assignments and examinations. The aim of this factsheet is to help you to fully understand what they mean.
Additional resources to help you to improve your confidence and grades:-
Writing Effectively demonstrates the importance of: clarity, structure, relevance, argument and precision.
Writing Mechanics gives further examples and resources on areas including: sentence structure, vocabulary, spelling, punctuation and grammar.
Linking/Transition words - Scribbr https://www.scribbr.co.uk/syntax/transition-words-examples/ [Accessed 10 February 2023]
There are many books concerning academic writing, look around Dewey number 808
<< Previous: PEEL Paragraphs
Next: Paraphrasing >>
Last Updated: Aug 14, 2023 10:00 AM
URL: https://libguides.staffs.ac.uk/academic_writing
Library and Learning Services, Staffordshire University, College Road, Stoke-on-Trent, ST4 2DE
Accessibility
Library Regulations
Library Search

No products in the cart.
October 22, 2020
By Homework Help Global
200 Transition Words For Essays That Will Help Your Writing Flow Better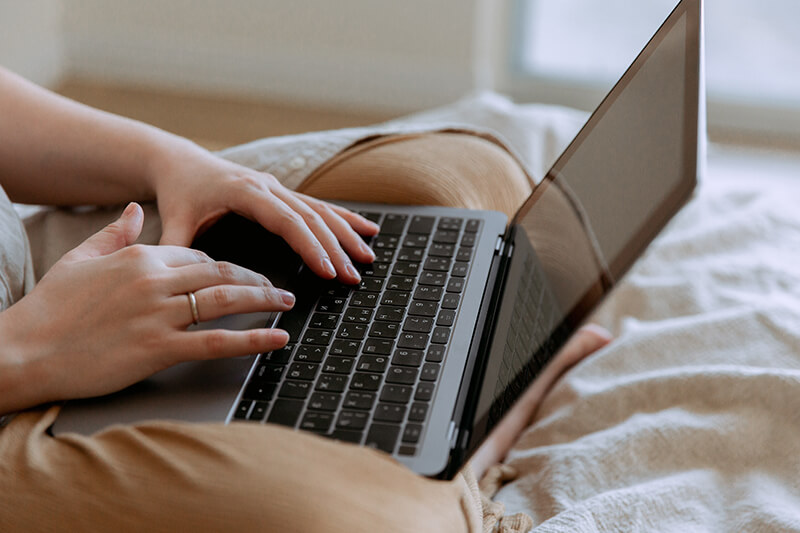 Need some transition words for essays that will really help your paper flow? We've got you covered.
You always hear professors and educators talk about including transition words within your paragraphs, but it can be tricky to figure out which words to use and where to put them. It's also difficult to come up with new ones off the top of your head instead of using "however," "but," or "and" over and over again.
Fortunately, we're always here to help you out with the right tools and resources. We know all about transitional words and phrases, how to use them in every part of your essay, and how to make sure you make the right impression in your writing.
This master list of 200 transition words for essays will give you some great ideas for your next writing assignment, and we've got some great tips and tricks you can use along the way.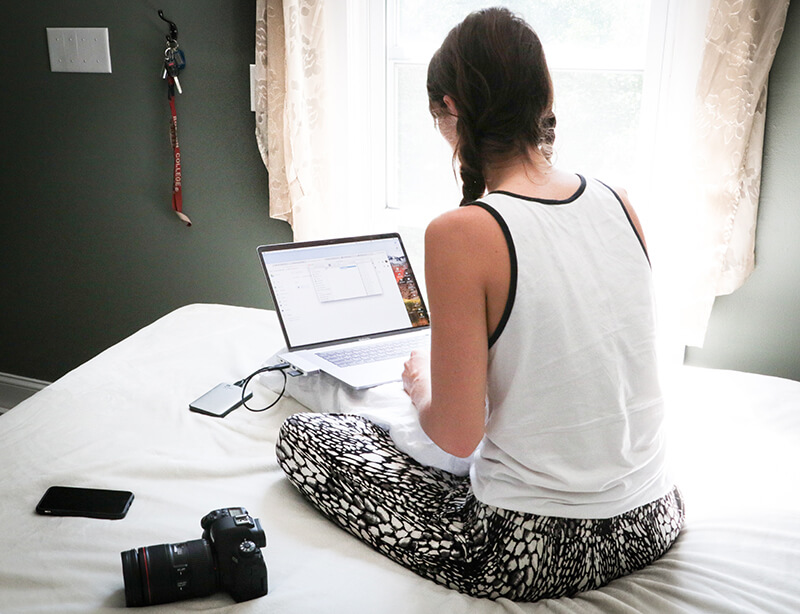 What Are Transition Words?
Let's start with the basics. What are transition words, anyway?
Transitional words and phrases are used to link sentences together. They are similar to conjunctions in that they make connections and help your writing flow smoothly. You don't talk to people in choppy sentences, so why would you write that way?
A transition word is almost always followed by a comma. You can also use a semicolon to join the two sentences instead of separating them with a period if they are both complete sentences. This adds a little more connection between your thoughts. Here is an example : "Michael didn't go to school on Wednesday; therefore, he missed the pop quiz."
If you're not sure whether your sentences are complete and should be joined with a semicolon, check out our blog on the types of sentences in English . This will help you get a sense of how to structure your writing properly so you don't lose marks on technical things.
When using transition words for essays, you should also include them at the beginning of each of your body paragraphs. This not only helps you transition into the next thought, but introduces the next point you're going to make.
Why Should I Use Transition Words?
Even though it seems like your sentences would be fine without including transition words, they make a really big difference in your writing.
Transitional words and phrases make sentences flow together more effectively, adding that sense of connection between two thoughts or ideas. This makes essays easier to read, and more cohesive for your professor.
For example, take a look at these sentences: "Leanna did not do any homework during the entire semester. She failed her history class." Now, here are these sentences with a transition word included: "Leanna did not do any homework during the entire semester. As a result, she failed her history class." As you can see, adding that transition word between the two sentences makes them flow together and connects the idea that one thing has led to another.
When you use transition words for essays, you make your writing flow a lot better and can easily connect one point to another. This is especially important at the end of your body paragraphs, where you need to go from one point to the next in a way that sounds natural.
Think of your sentences like a stack of bricks. Without the mortar to glue the bricks together, you just have a pile of bricks. But with mortar, you have something holding those bricks together to build something more solid – a house or a structure. Transition words are just like that mortar. Sure, your sentences can hold up on their own, but transition words hold your sentences together to create a more cohesive text as a whole.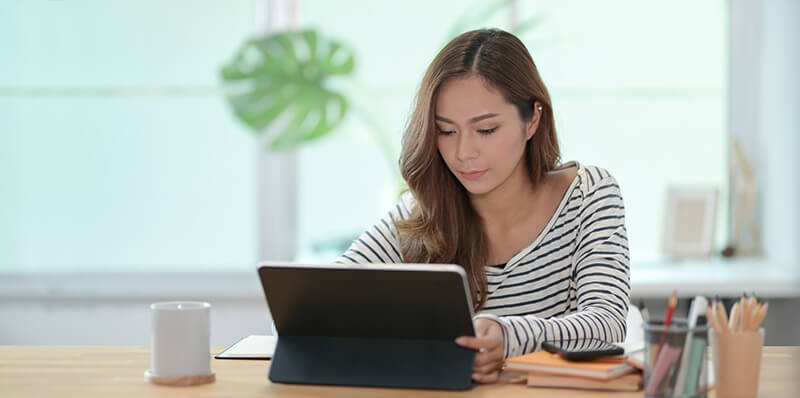 Types of Transition Words
There are actually a few different categories that transitional words and phrases fall into. These categories are determined by the purpose and use of the word. For example, if you are using a transition word to add on to a point you've already made, you would use something from the "agreement, addition, or similarity" category.
Here are the main categories of transition words for essays:
● Agreement, Addition, or Similarity
● Sequence or Order
● Contradiction or Opposition
● Cause and Effect
● Examples, Support, or Emphasis
● Location, Space/Place, or Time
● Conclusion, Clarification, or Summary
Of course, you can use transitional words and phrases however you see fit and don't have to stick to just these categories and lists. However, these lists are meant to be a guideline to help you choose the right word to complete your thought and idea. Using the wrong transition word in the wrong context can cause your paper to take a complete turn in a different direction.
It's All About Relationships
Ultimately, what you need to remember about transition words is that they are based on the relationship between two sentences or ideas. Just like there are different types of relationships between people, there are different types of relationships between words. This is where those different categories come in.
When you use transition words at the end of one body paragraph before the next one, you are using them to show how one idea can lead into another. Further, this could be a cause and effect situation, where one point is the result of the previous point, or an agreement relationship where one factor adds on to another.
Here is an example of a cause and effect relationship between sentences: "My grandmother smoked cigarettes for over 50 years. As a result, she developed lung cancer when she was in her 60s." "As a result" is used as a transitional phrase here to indicate that the grandmother's lung cancer was the result of her smoking cigarettes for a long time.
200 Powerful Transition Words For Essays
When it comes to using transition words for essays, it's important to make sure you're using the right ones in the right place. Penn State recommends using them in "pivotal positions" where the meaning of the sentence shifts.
Your professor is going to be grading your essays based on your ability to present your points, ideas, and arguments in a logical or cohesive way. No matter what type of paper you're writing, from argumentative essays to personal reflections , you always need to be able to articulate your thoughts in a way that makes it easy for your reader to follow.
If you're out of ideas or need some new inspiration, you're in the right place. Follow this list of 200 transition words for essays to find the right words to use in your own papers, assignments, and speeches.
Agreement, Addition, or Similarity
1. In addition to 2. As a matter of fact 3. Moreover 4. Similarly 5. Furthermore 6. Equally important 7. Also 8. In the same way 9. Comparatively 10. Correspondingly 11. Again 12. Not only… but also 13. In like manner 14. As well as 15. Thus 16. Therefore 17. In the same fashion 18. In the light of 19. Not to mention 20. Equally 21. Let alone 22. Too 23. Even more 24. And 25. Likewise 26. Just like 27. By the same token 28. Indeed 29. Another 30. Including
Sequence or Order
1. Firstly… secondly… thirdly 2. After 3. Simultaneously 4. Next… then… finally 5. Later 6. In the first place… in the second place 7. Formerly… presently 8. Since 9. Once 10. To begin with 11. Sooner… later 12. As soon as 13. Shortly 14. By the time 15. Now that 16. Immediately following 17. Preceding 18. Afterwards 19. Earlier 20. Both… and
Contradiction or Opposition
1. In spite of 2. While it may be true 3. However 4. On the one hand… on the other hand 5. Nonetheless 6. In contrast 7. Notwithstanding 8. On the contrary 9. Nevertheless 10. Yet 11. Still 12. As much as 13. Although this may be true 14. Even though 15. Rather 16. Be that as it may 17. Above all 18. Despite 19. Admittedly 20. Instead 21. Though 22. Conversely 23. Regardless 24. Different from 25. At the same time 26. Albeit 27. Although 28. But 29. That said 30. Granted
Cause and Effect
1. As a result 2. Consequently 3. Thus 4. Accordingly 5. Therefore 6. Hence 7. So 8. With this in mind 9. Owing to 10. Inasmuch as 11. Due to 12. To the end that 13. In order to 14. In light of 15. While 16. In the event that 17. Unless 18. Provided that 19. Seeing that 20. Being that 21. Since 22. As 23. Because 24. Subsequently 25. In the event that
Examples, Support, or Emphasis
1. For example 2. For instance 3. Specifically 4. Namely 5. Of course 6. Again 7. Truly 8. To illustrate 9. To demonstrate 10. As an example 11. Especially 12. Particularly 13. Also 14. Equally important 15. Besides 16. Including 17. To include 18. Certainly 19. Truly 20. More importantly 21. In fact 22. For the purpose of 23. Another key point 24. Surely 25. In particular 26. To put it another way 27. Namely 28. As an illustration 29. Above all 30. So that
Location, Space/Place, or Time
1. After 2. Afterwards 3. At last 4. Meanwhile 5. Then 6. Subsequently 7. Before 8. Currently 9. Simultaneously 10. Nearby 11. Adjacent 12. Immediately after 13. Back then 14. Nowadays 15. Sometimes 16. This time 17. Following 18. Soon 19. While 20. Today 21. In the future 22. Previously 23. Above 24. Below 25. During 26. Now 27. Beyond 28. Earlier 29. Here 30. There
Conclusion, Clarification, or Summary
1. In conclusion 2. To sum up 3. In summary 4. Finally 5. In a word 6. Briefly 7. In brief 8. In the end 9. To conclude 10. To summarize 11. On the whole 12. In other words 13. Altogether 14. In short 15. Ultimately 16. In a nutshell 17. After all 18. All things considered 19. In sum 20. Given these points 21. In either case 22. As shown above 23. To clarify 24. To put it another way 25. Actually 26. That is 27. To rephrase 28. With this in mind 29. On the subject of 30. Regarding 31. As for 32. Concerning 33. In consideration of 34. With regard to 35. Considering this result
Where to Use Transition Words in Your Essays
Now that you understand which words you should use to transition between points and ideas, you may still have a few questions. For starters, you're probably wondering where to use transition words in your writing and how they fit in with your overall message.
There are a few different spots where you can use transition words within your essays or writing assignments:
● In your topic sentences at the start of each paragraph.
● To create connections between the evidence presented and the result or argument.
● In your closing sentence at the end of each paragraph to segway into the next one.
● At the beginning of your introduction or summary paragraphs.
● Within your conclusion to make summarized points.
For more help with this, take a look at our blog on essay format . In this article, we show you exactly what should be included in each section of your essay so you can make sure you're on the right track for success.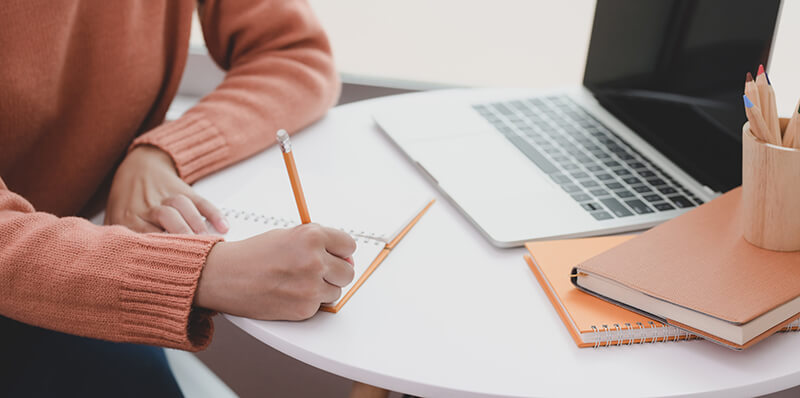 Important Things to Remember
If you have even more questions, here are some important things to remember when using transition words that will help you as you write your essay.
● Don't overuse transition words in your essay. You need them in key places, but you don't need them in every single sentence. If you use too many transitions, your reader might feel like you're not giving them enough credit to make obvious connections.
● Make sure you understand the word you're using. The point of a transition word is to make a logical connection, so when you use the wrong word, the logic becomes lost entirely.
● Understand how to start your sentences. Many transition words are used at the beginning of sentences, but some are too casual and should be avoided in an academic essay. For example, never start a sentence with "and," "but," or "because." Find a better and more formal word to replace these.
● Watch your sentence fragments. It's easy to write sentence fragments with transition words and not realize they aren't complete sentences because we are so accustomed to saying them in casual language. Make sure all of your sentences can stand on their own.
● Use an essay outline to help organize your writing. This way, you get a clear idea of exactly where you should be including transition words, and can avoid overusing them wherever they aren't necessary. For more help with your essay outline, check out Episode 47 of The Homework Help Show .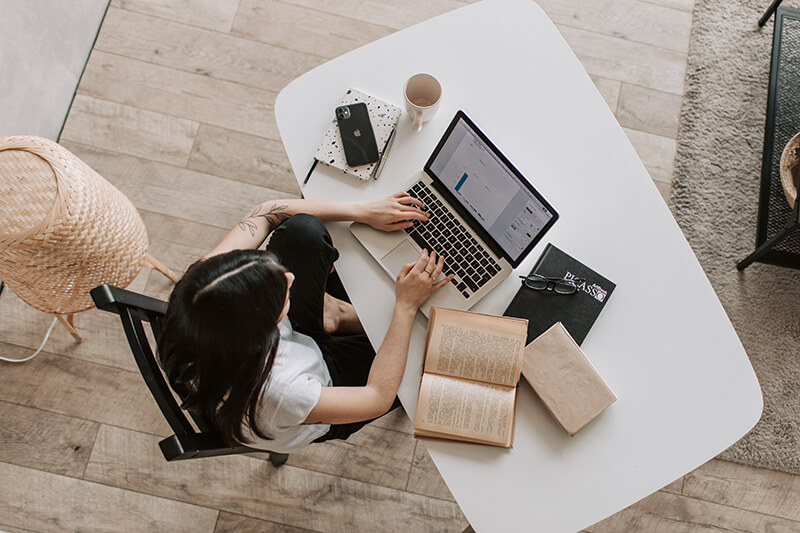 Still Not Sure How to Use Transition Words for Essays? Let us Help.
If you've gone through this list of transition words for essays and still aren't really sure how to use them, it's time to turn to the experts.
At Homework Help Global , we can take care of your essays and papers for you so you don't have to spend so much time thinking about the right words to use. From argumentative essays to research papers , PhD dissertations , and more, we can handle any assignment you need completed. We'll find all the words to get the point across, and you won't have to write a single one of them yourself!
Order now through our easy and quick form , or get a free custom quote now for your next assignment.
Related Posts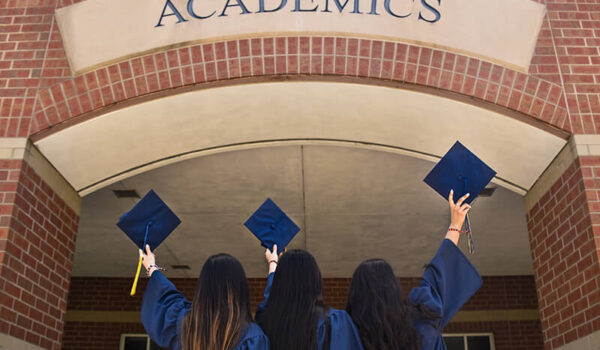 What is APA Style Formatting and How To Do It Right
What Is A Dissertation and How To Write One In 12 Steps
What Is A Narrative Essay And The Six Steps To Writing One
February 28, 2023
How it Works
Terms of Service
Refer a Friend
Privacy Policy
Free Revisions Policy
First time visitor?
Submit your first order and receive 10% off using this coupon code: NEW2023 **For first-time clients only