Popular Course Categories
Course search & discover.
Start the search for your uni. Filter from hundreds of universities based on your preferences.
Search by Type
Search by region.
Recommended Universities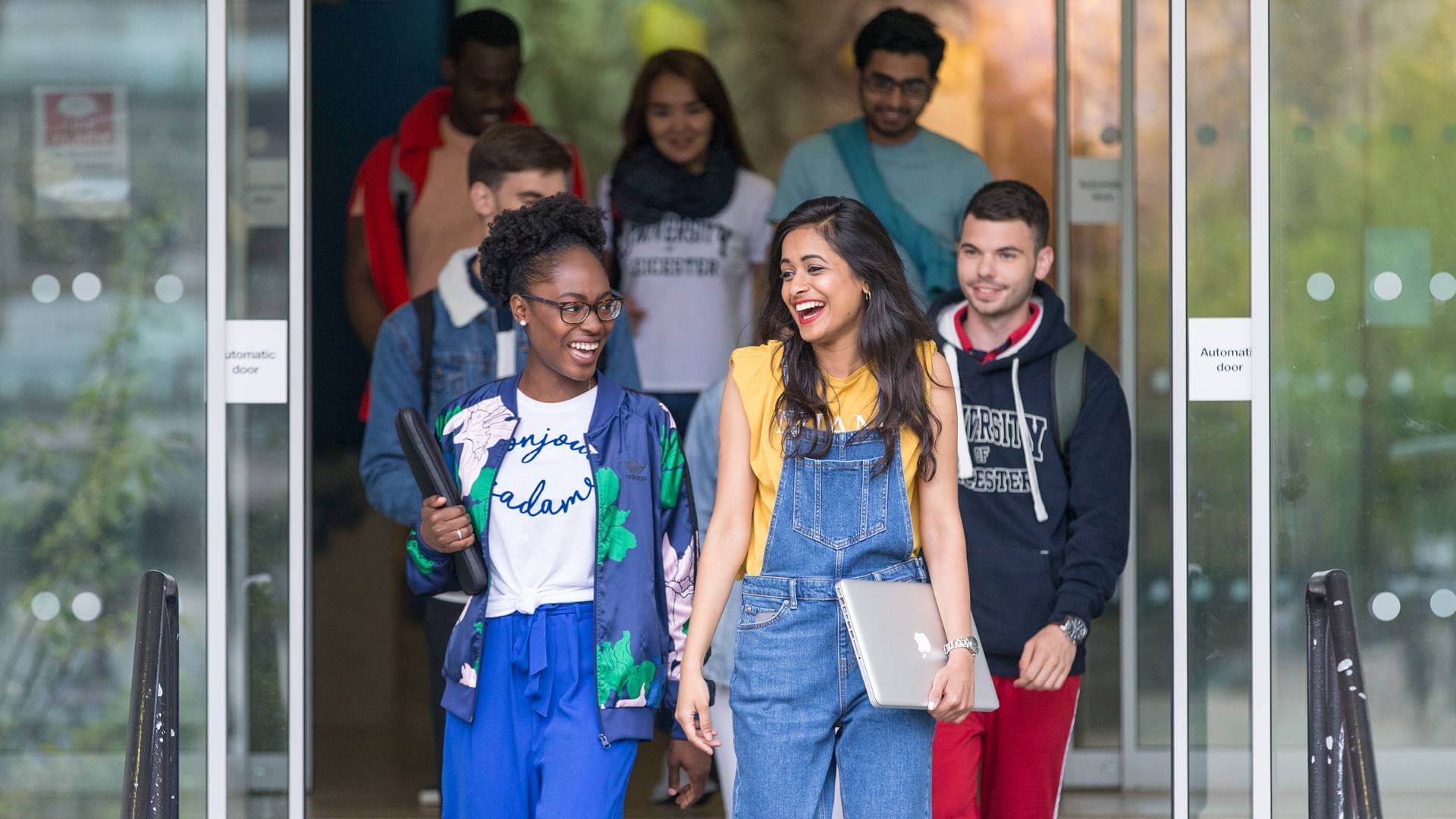 University of Leicester
East Midlands Region · 89% Recommended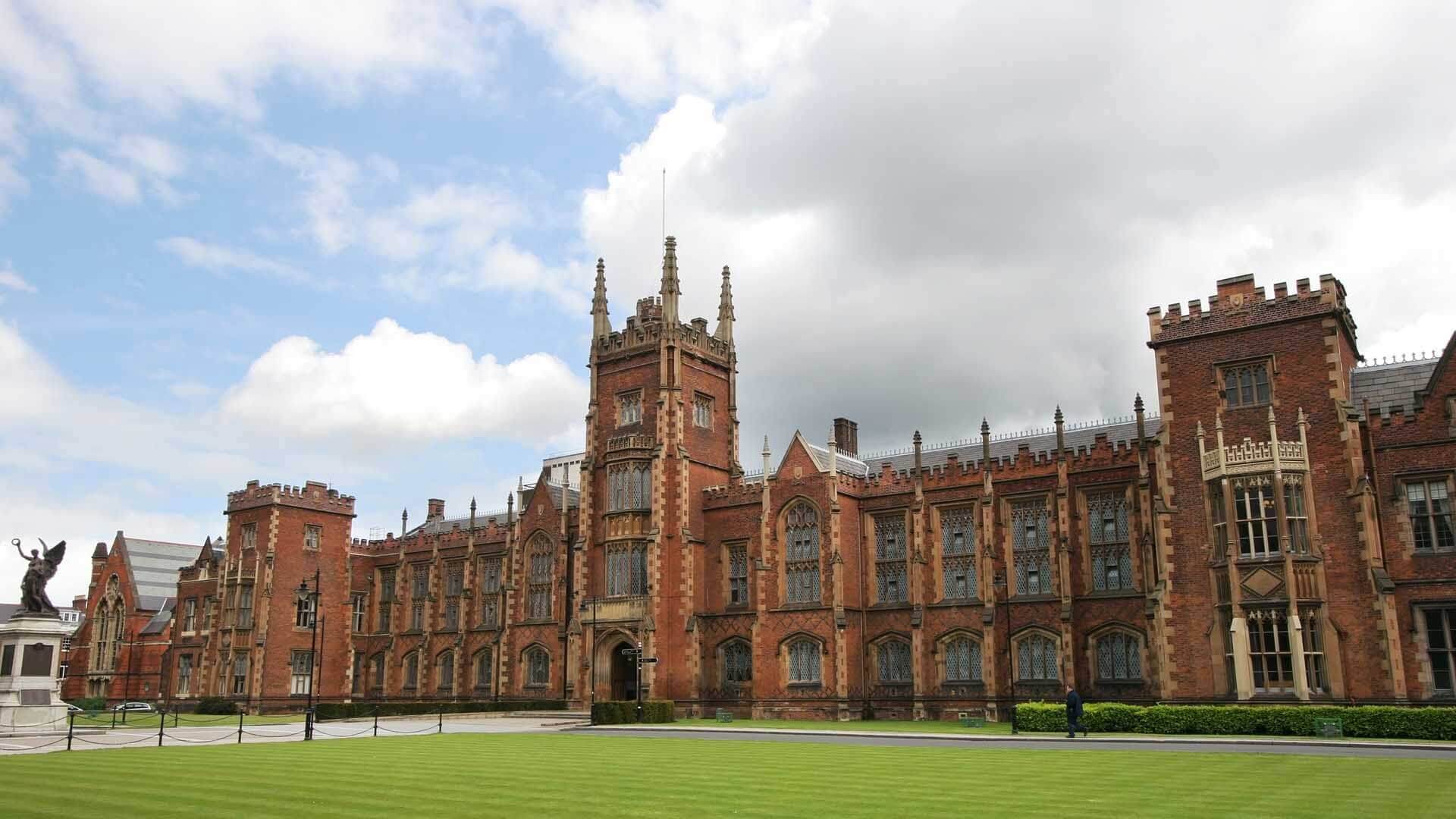 Queen's University, Belfast
Northern Ireland · 92% Recommended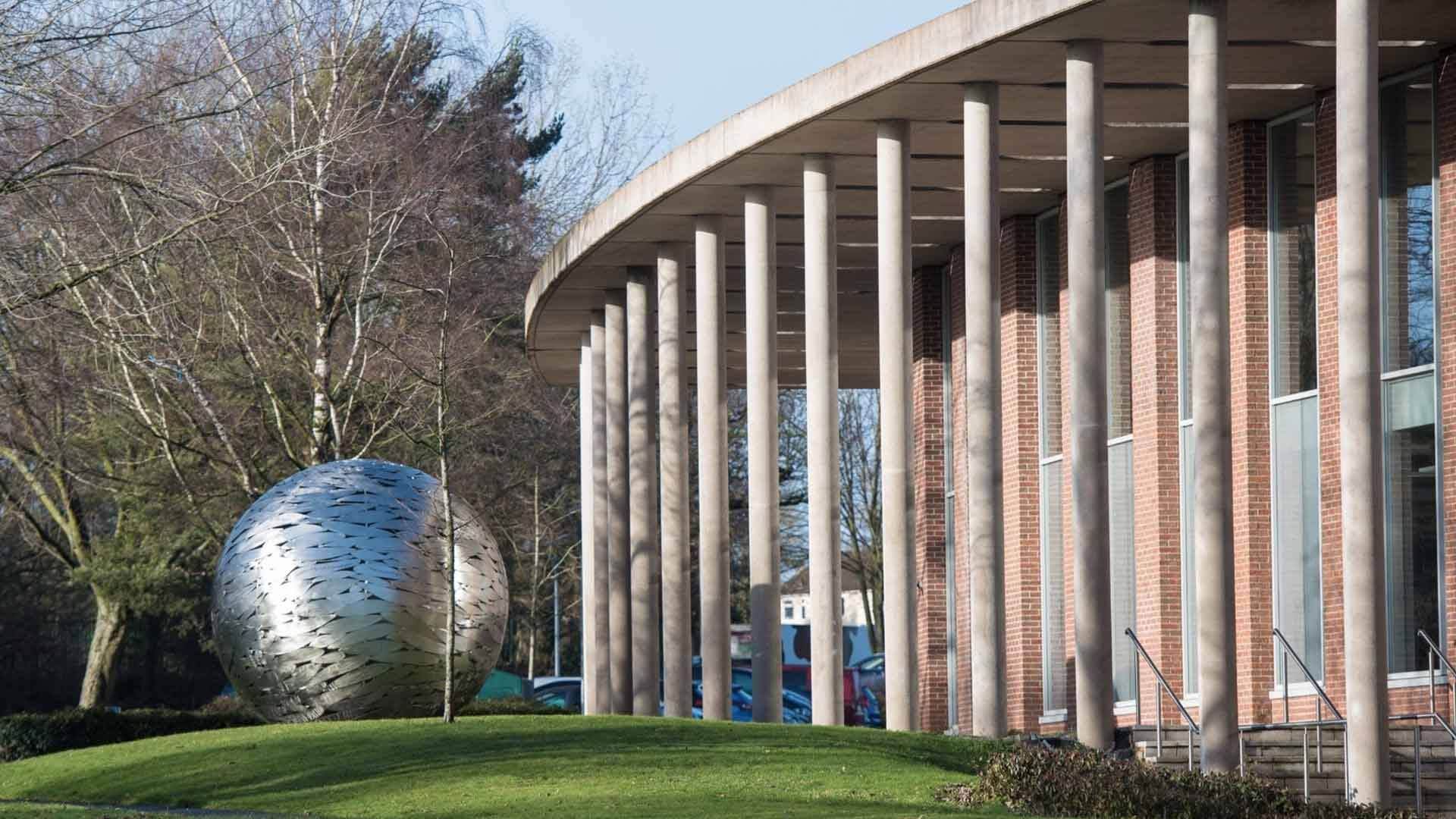 Newman University
West Midlands Region · 83% Recommended
Search Open Days
What's new at Uni Compare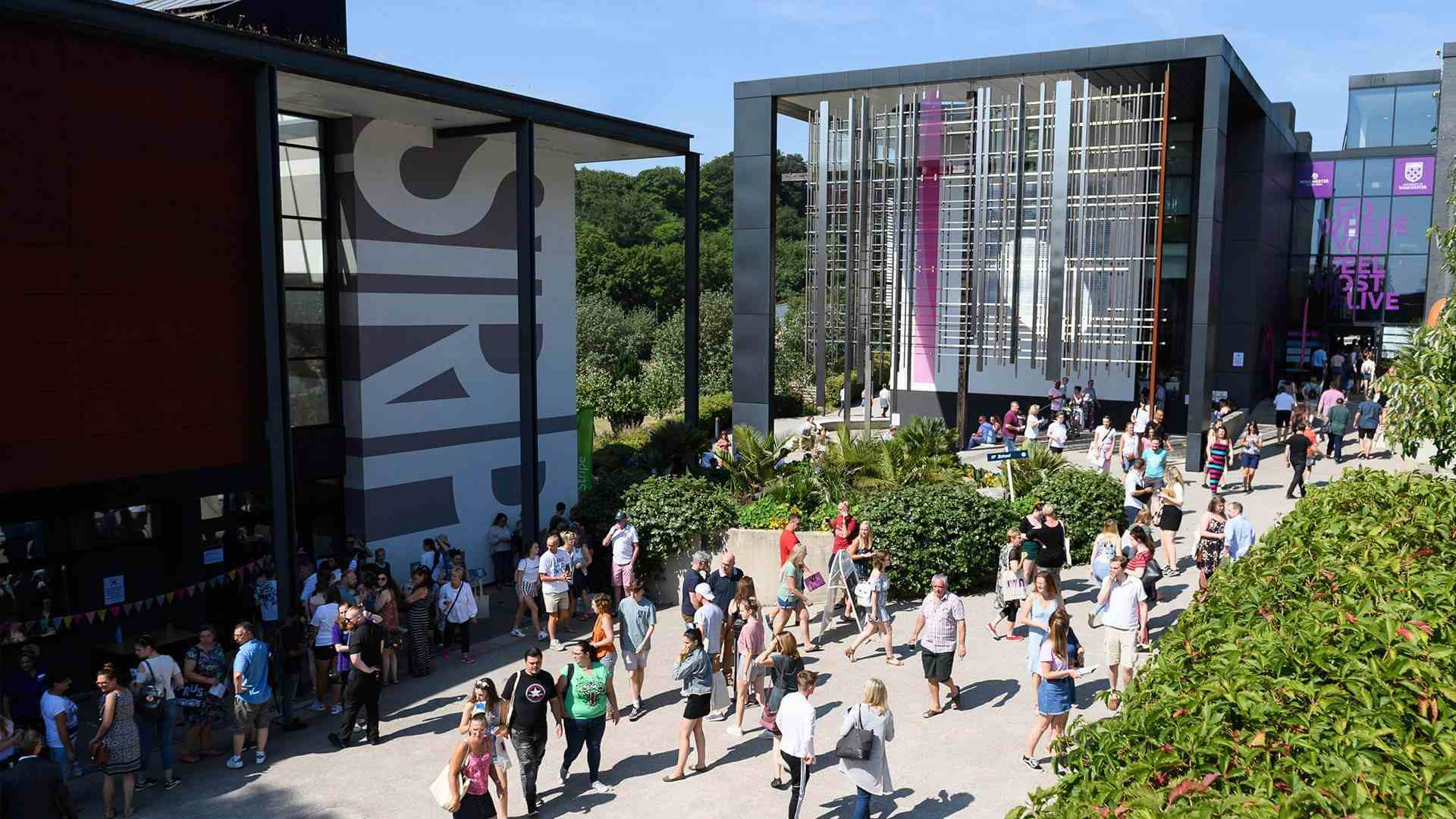 University of Winchester
Visit Uni of Winchester's stunning campus and explore courses that interest you. Find out more.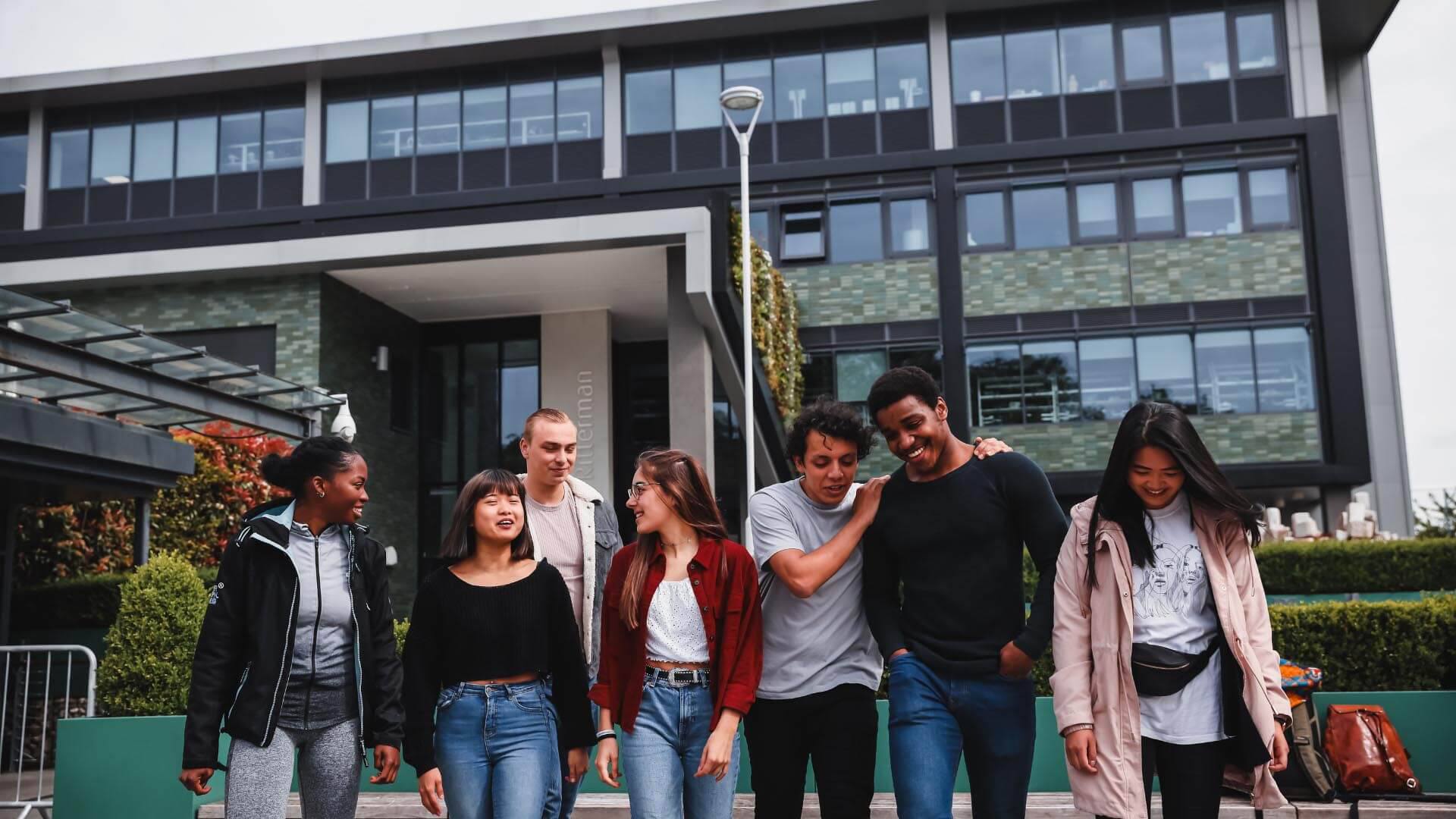 Middlesex University
Middlesex is renowned for research and innovation in education. Find out more today!
Ranking Categories
Regional rankings.
More Rankings
Top 100 Universities
Taken from 175,000+ data points from students attending university to help future generations
About our Rankings
Discover university rankings devised from data collected from current students.
Guide Categories
Advice categories, recommended articles, popular statement examples, statement advice.
What to include in a Personal Statement
Personal Statement Tips
Hundreds of personal statement examples to help your application.
Browse by subject and from A to Z. For more help and inspiration, check out our advice pages for Personal Statements.
A-Z of Personal Statements
Learn from previous student personal statements here. We have collated over 700 personal statement examples to help you on your university journey and to help you with how to write a personal statement.
These personal statement examples will show you the kind of thing that universities are looking for from their applicants. See how to structure your personal statement, what kind of format your personal statement should be in, what to write in a personal statement and the key areas to touch on in your statement.
A personal statement is a chance to tell your university all about you - a good personal statement is one that showcases your passion for the subject, what inspired you to apply for the course you're applying for and why you think you would be an asset to the university.
Our collection includes personal statement examples in Mathematics, Anthropology, Accounting, Computer Science, Zoology and more.
Writing a personal statement has never been easier with our vast collection of personal statement examples.
Personal Statement
15 Accounting statements have been submitted.
Aerospace Engineering
2 Aerospace Engineering statements have been submitted.
American Studies
1 American Studies statements have been submitted.
Anthropology
2 Anthropology statements have been submitted.
Architecture
4 Architecture statements have been submitted.
Biochemistry
3 Biochemistry statements have been submitted.
26 Biology statements have been submitted.
Biomedical Science
7 Biomedical Science statements have been submitted.
Biotechnology
1 Biotechnology statements have been submitted.
Business Management
6 Business Management statements have been submitted.
Business Studies
23 Business Studies statements have been submitted.
3 Chemistry statements have been submitted.
Civil Engineering
2 Civil Engineering statements have been submitted.
4 Classics statements have been submitted.
Computer Science
14 Computer Science statements have been submitted.
Criminology
5 Criminology statements have been submitted.
2 Dentistry statements have been submitted.
6 Design statements have been submitted.
1 Dietics statements have been submitted.
3 Drama statements have been submitted.
17 Economics statements have been submitted.
Engineering
9 Engineering statements have been submitted.
English Language
5 English Language statements have been submitted.
English Literature
13 English Literature statements have been submitted.
Environment
1 Environment statements have been submitted.
Event Management
1 Event Management statements have been submitted.
1 Fashion statements have been submitted.
4 Film statements have been submitted.
1 Finance statements have been submitted.
Forensic Science
2 Forensic Science statements have been submitted.
6 Geography statements have been submitted.
1 Geology statements have been submitted.
Health Sciences
1 Health Sciences statements have been submitted.
9 History statements have been submitted.
International Studies
2 International Studies statements have been submitted.
3 Languages statements have been submitted.
50 Law statements have been submitted.
2 Management statements have been submitted.
7 Marketing statements have been submitted.
7 Maths statements have been submitted.
5 Media statements have been submitted.
10 Medicine statements have been submitted.
1 Midwifery statements have been submitted.
10 Nursing statements have been submitted.
Pharmacology
9 Pharmacology statements have been submitted.
3 Pharmacy statements have been submitted.
5 Philosophy statements have been submitted.
Physical Education
1 Physical Education statements have been submitted.
3 Physics statements have been submitted.
Physiotherapy
5 Physiotherapy statements have been submitted.
14 Politics statements have been submitted.
23 Psychology statements have been submitted.
Religious Studies
2 Religious Studies statements have been submitted.
Social Policy
1 Social Policy statements have been submitted.
Social Work
3 Social Work statements have been submitted.
6 Sociology statements have been submitted.
Sports Science
1 Sports Science statements have been submitted.
Teacher Training
8 Teacher Training statements have been submitted.
2 Veterinary statements have been submitted.
1 Zoology statements have been submitted.
Personal Statement Help
What is a personal statement.
A personal statement is an essay written by a student applying to either a college or university. A personal statement is written and then uploaded to UCAS and is then attached to any university applications that the student may then make.
If you need more information check out our personal statement advice articles .
How to write a personal statement
There isn't a clearly defined personal statement template for you to use as each person's statement is different.
When it comes to writing a personal statement for universities, your personal statement should touch on your passions, your interest in the course, why you're applying for the course and why you would be an asset to the university you're applying to.
Talk about the clubs and societies that you belong to, any work experience you may have and any awards you might have won.
If you're still looking for information check out our article on how to write a personal statement .
How to start a personal statement
When it comes to starting your personal statement, the best thing to do is to be succinct and to have enough tantalising information to keep the reader informed and eager for more.
Your introduction should touch on your personal qualities and why you are applying for the subject you're applying for. Keeping things short and sweet means that it also allows you to break your personal statement up, which makes it easier for the reader.
We have plenty of advice for students that are wondering about what to include in a personal statement .
undergraduate Universities
Undergraduate uni's.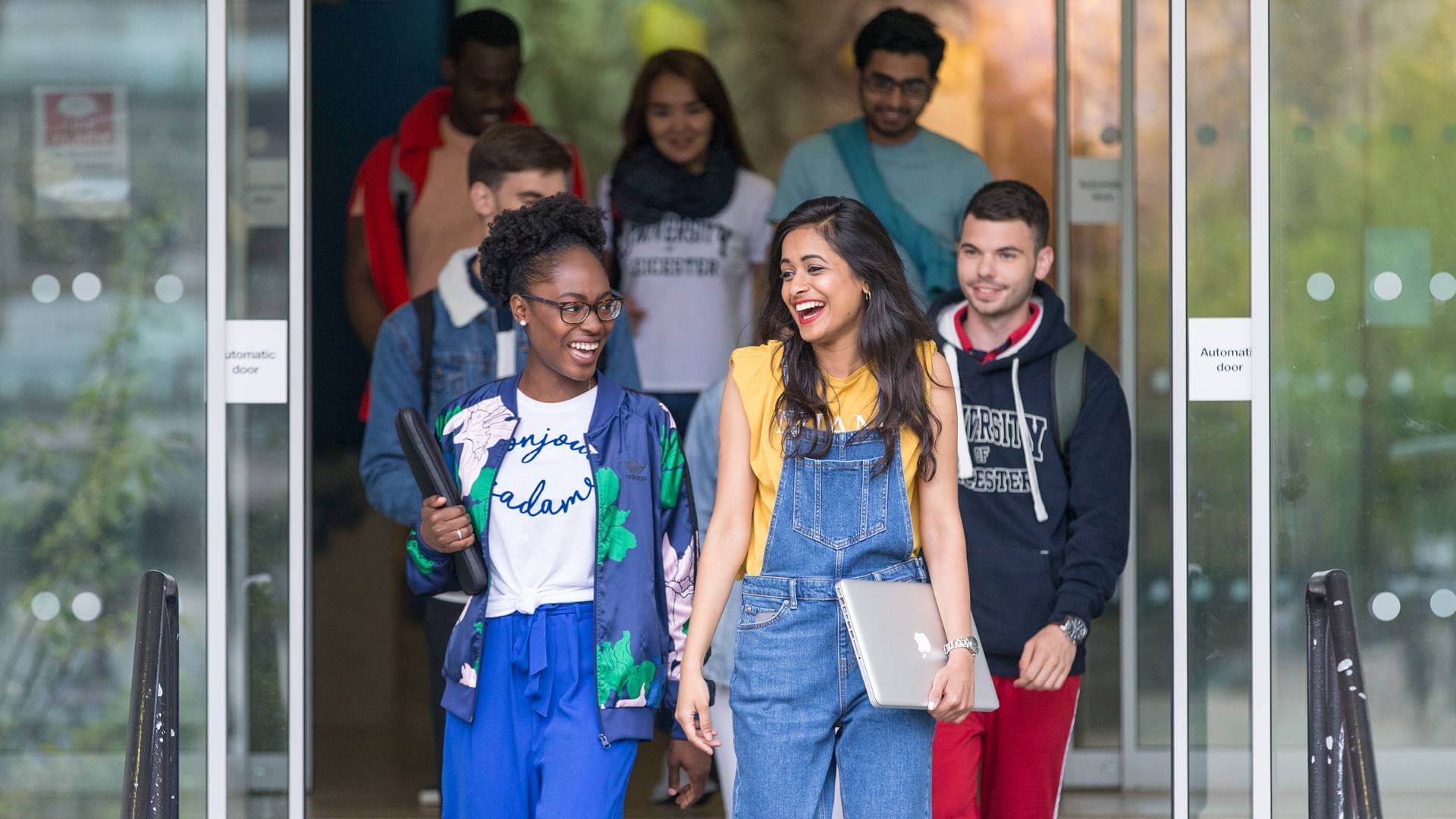 Uni of Leicester
273 courses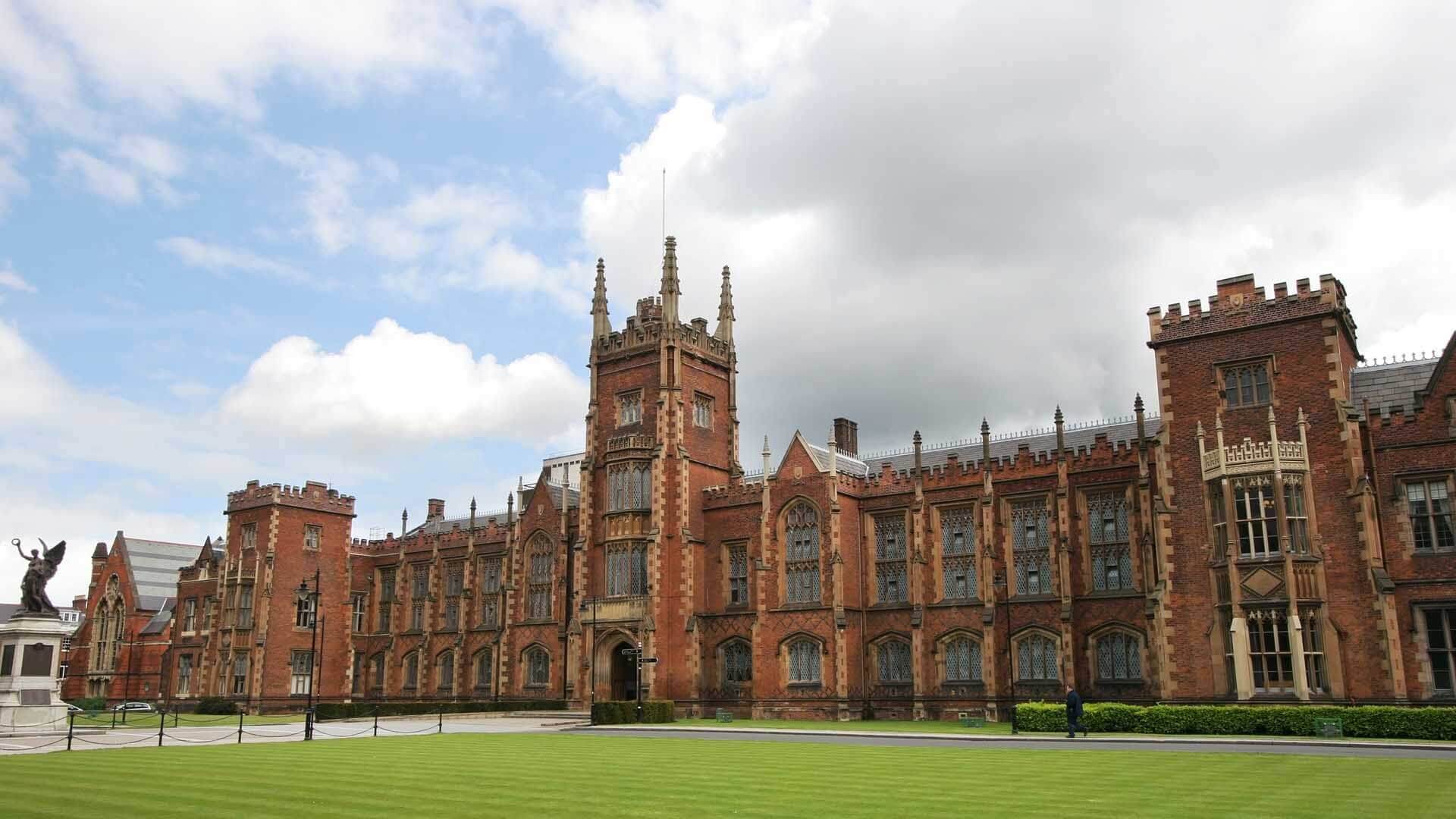 Queen's Uni
409 courses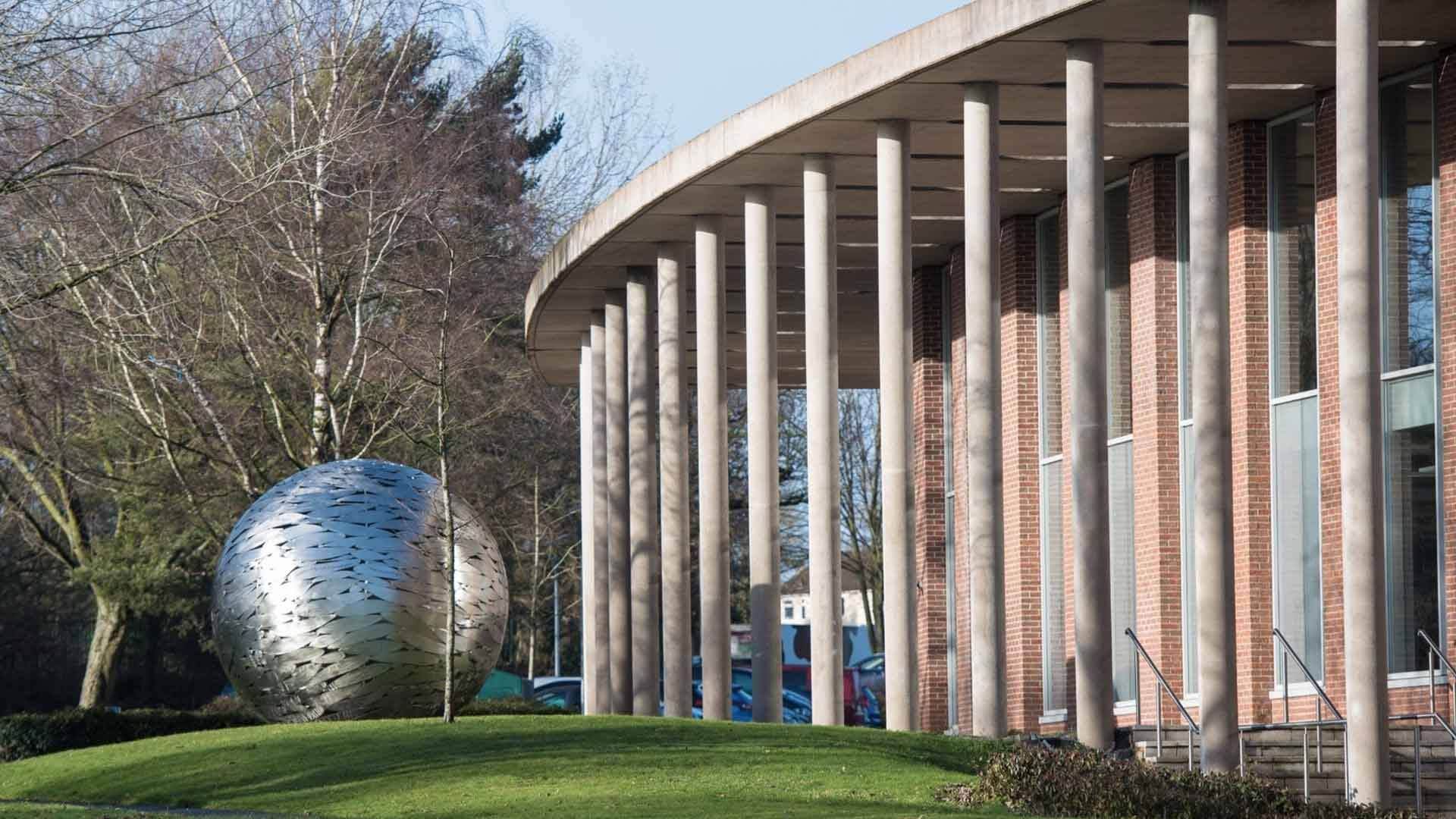 105 courses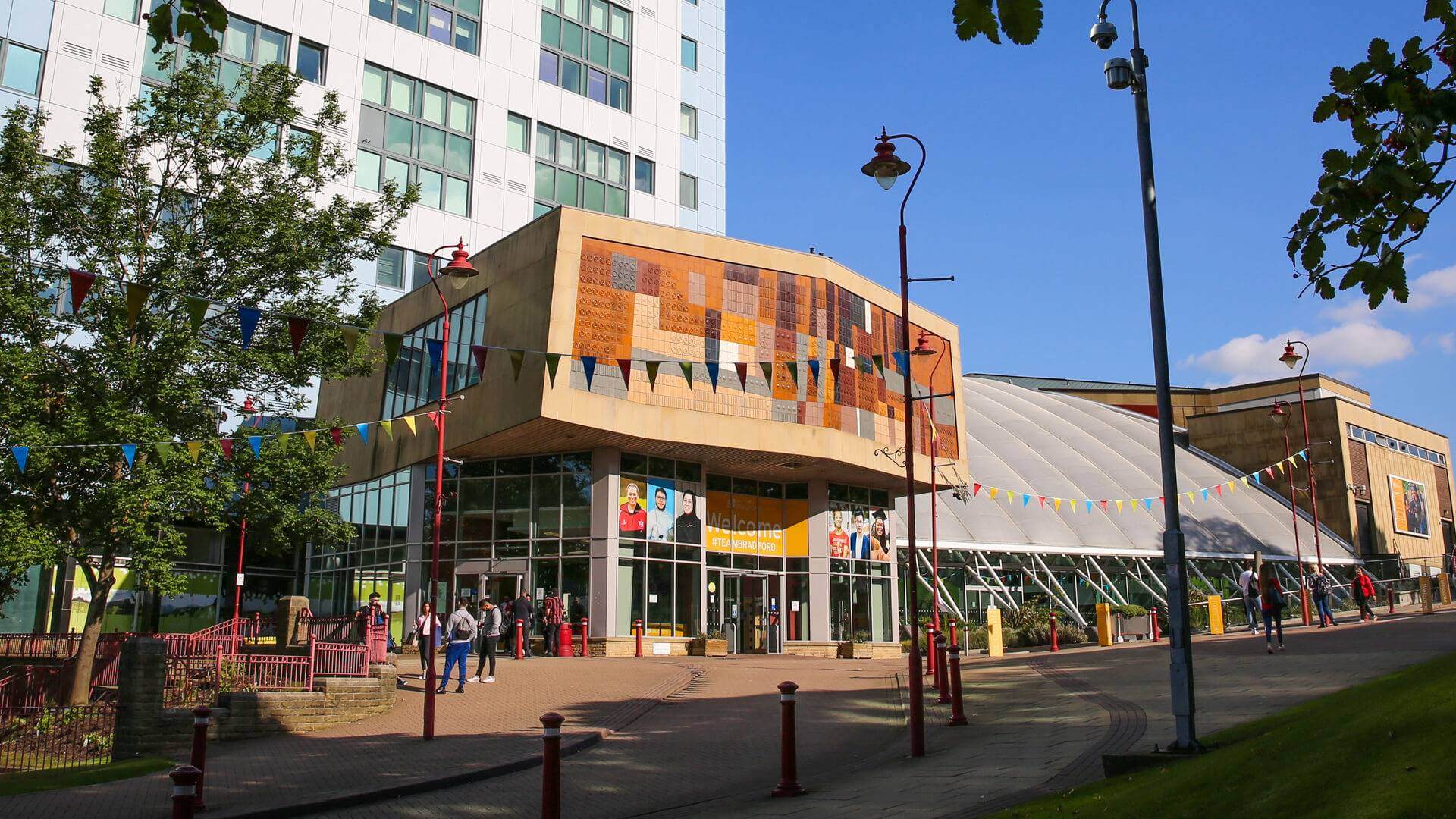 Uni of Bradford
197 courses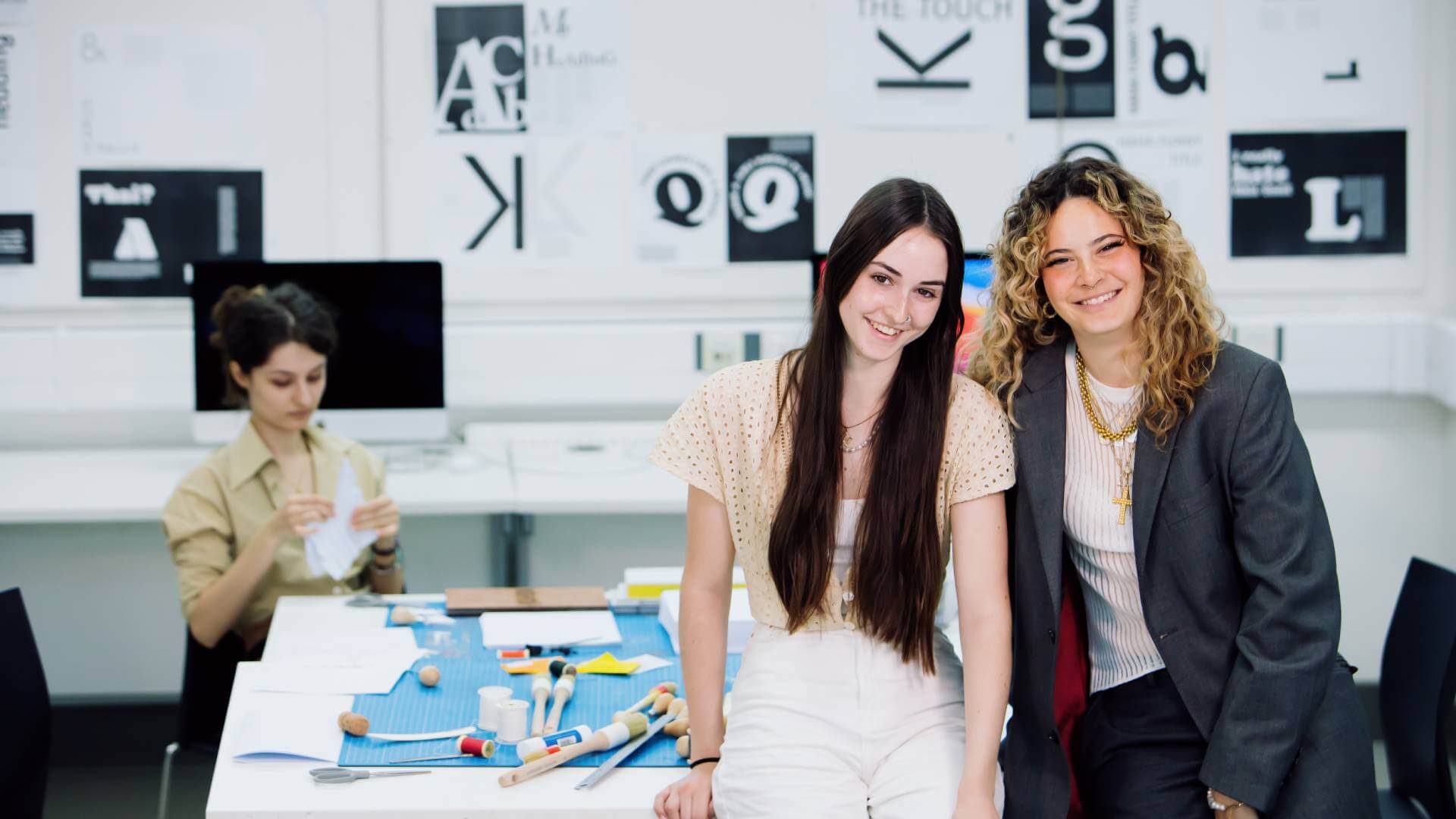 Middlesex Uni
365 courses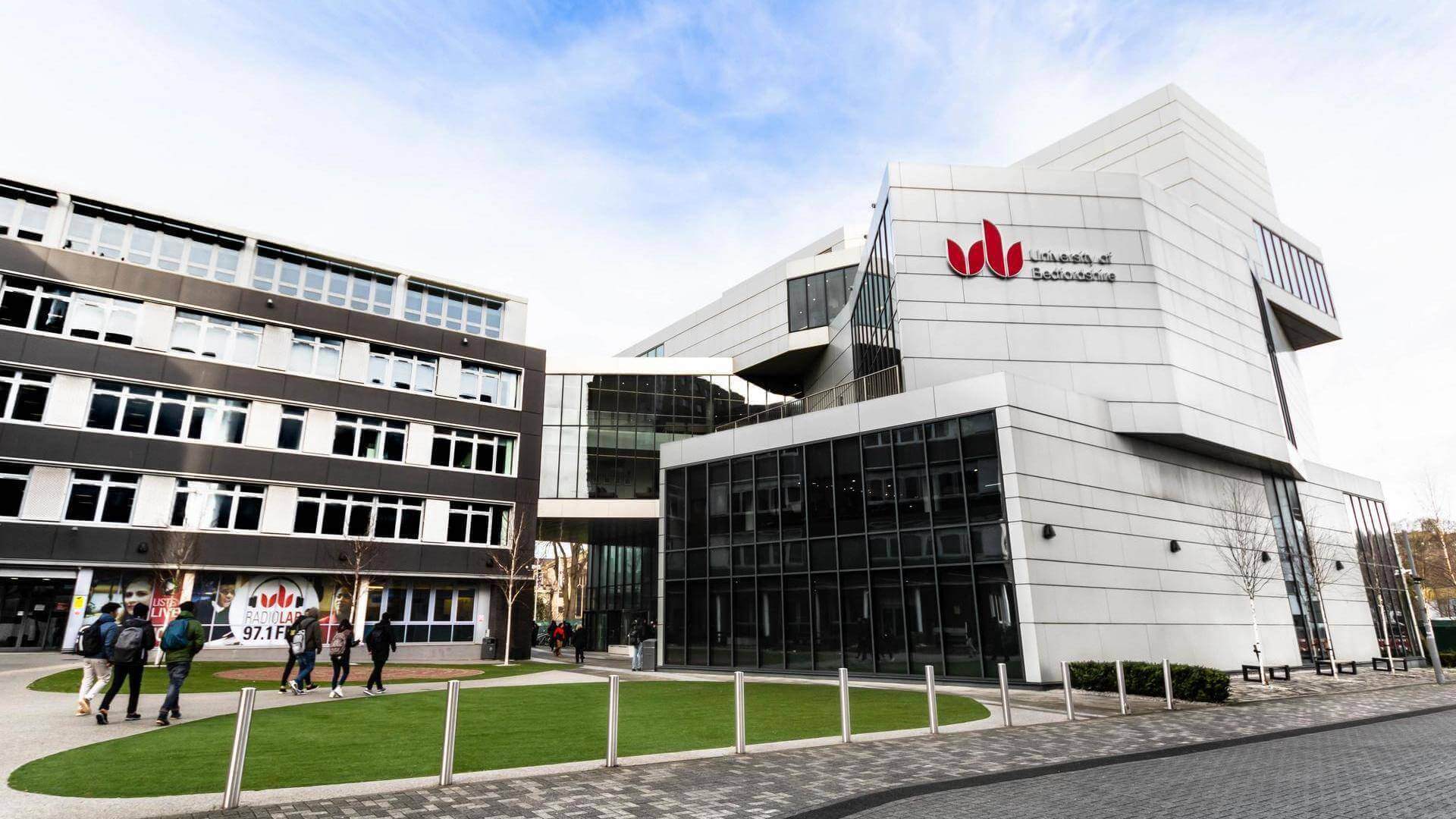 Uni of Bedfordshire
383 courses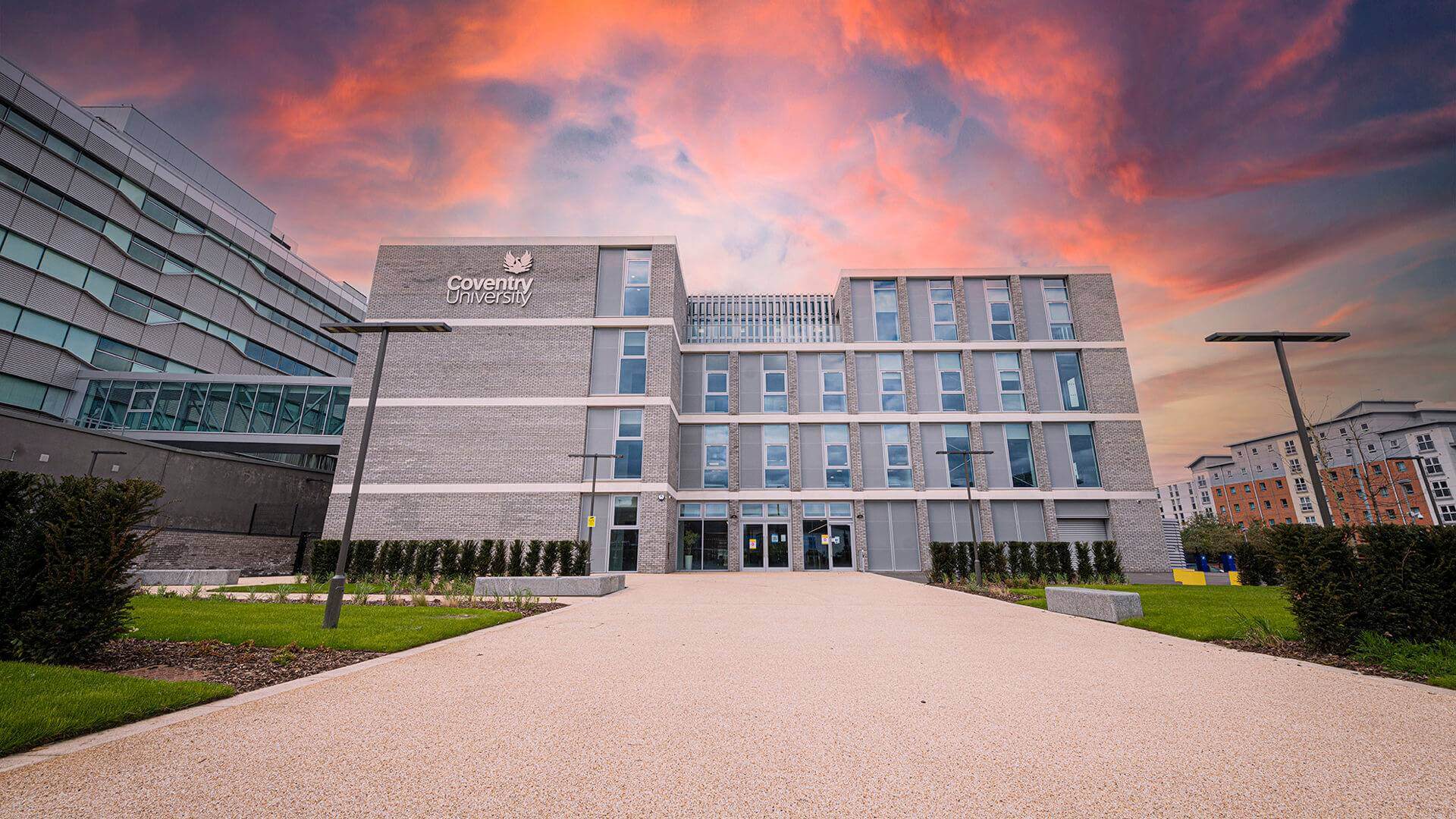 Coventry Uni
405 courses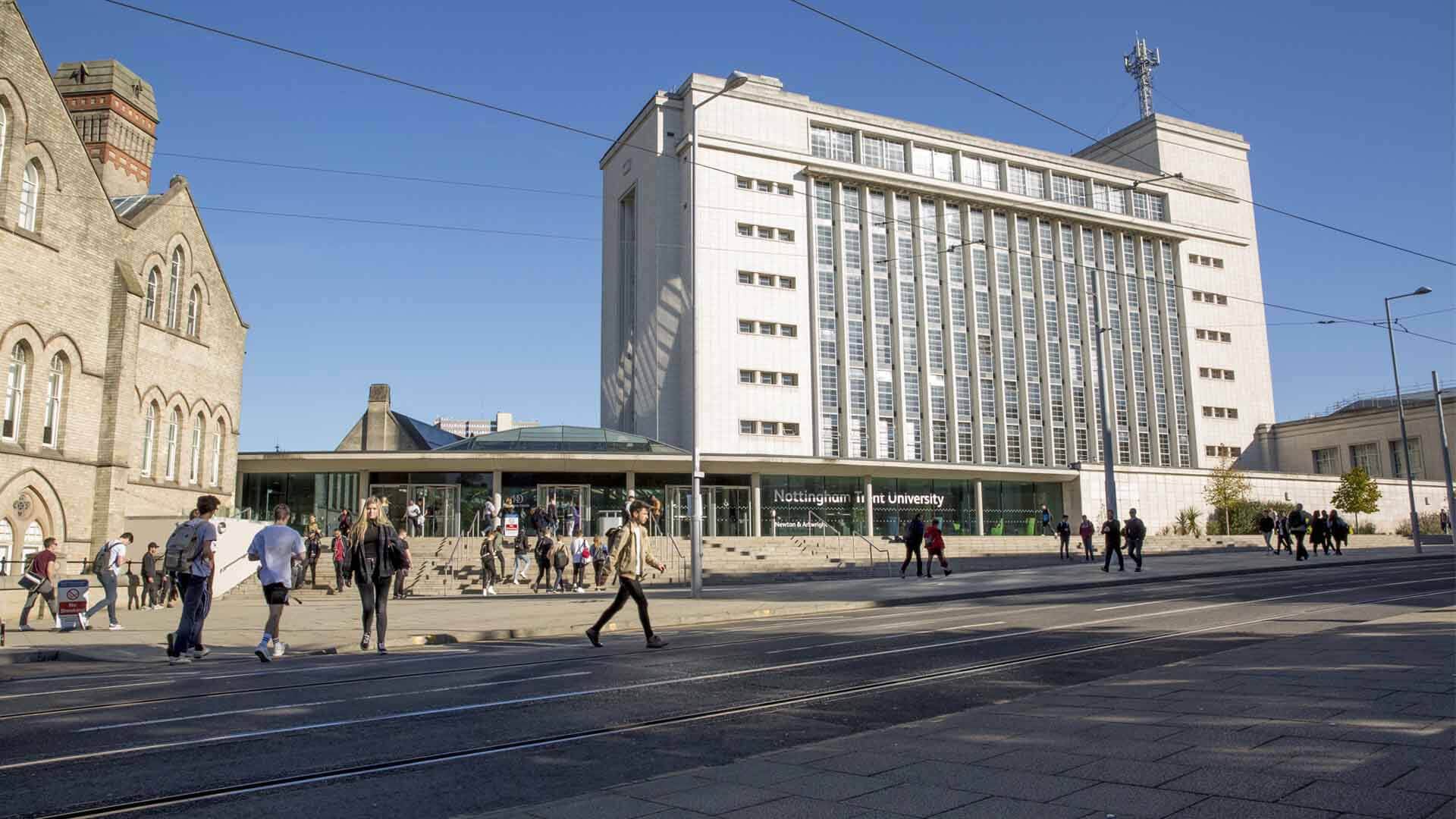 Nottingham Trent
504 courses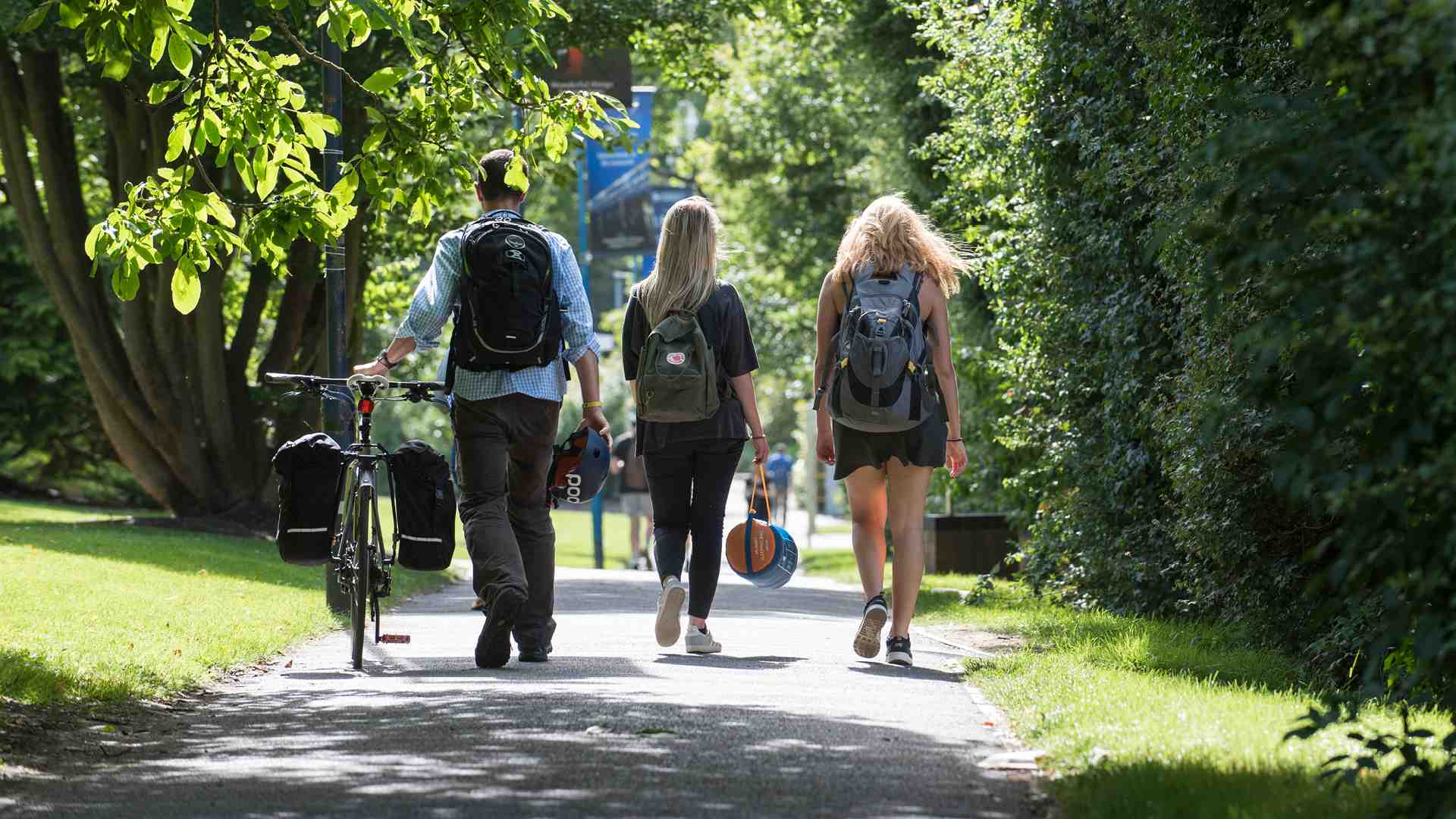 Uni of Surrey
443 courses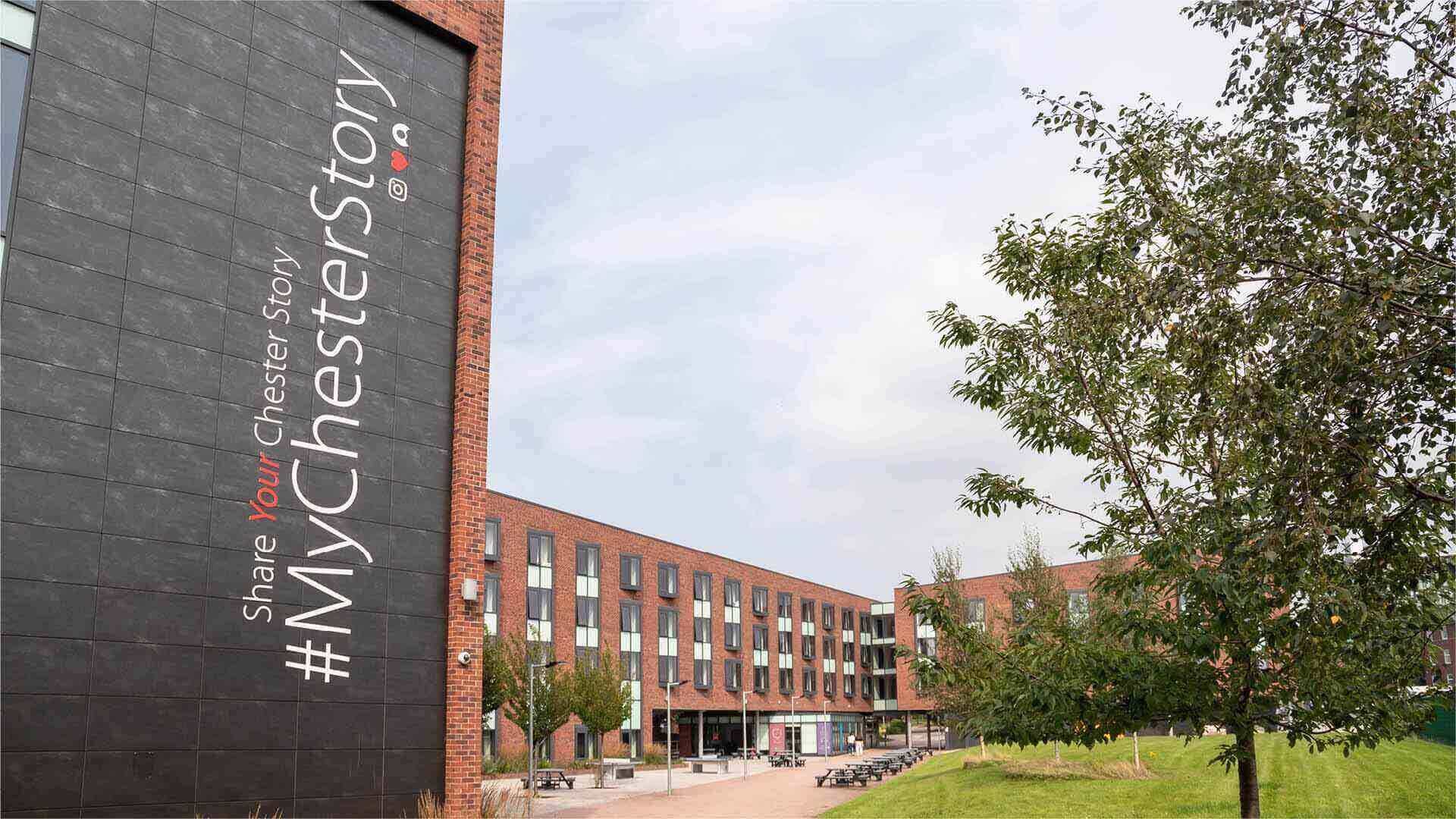 Uni of Chester
359 courses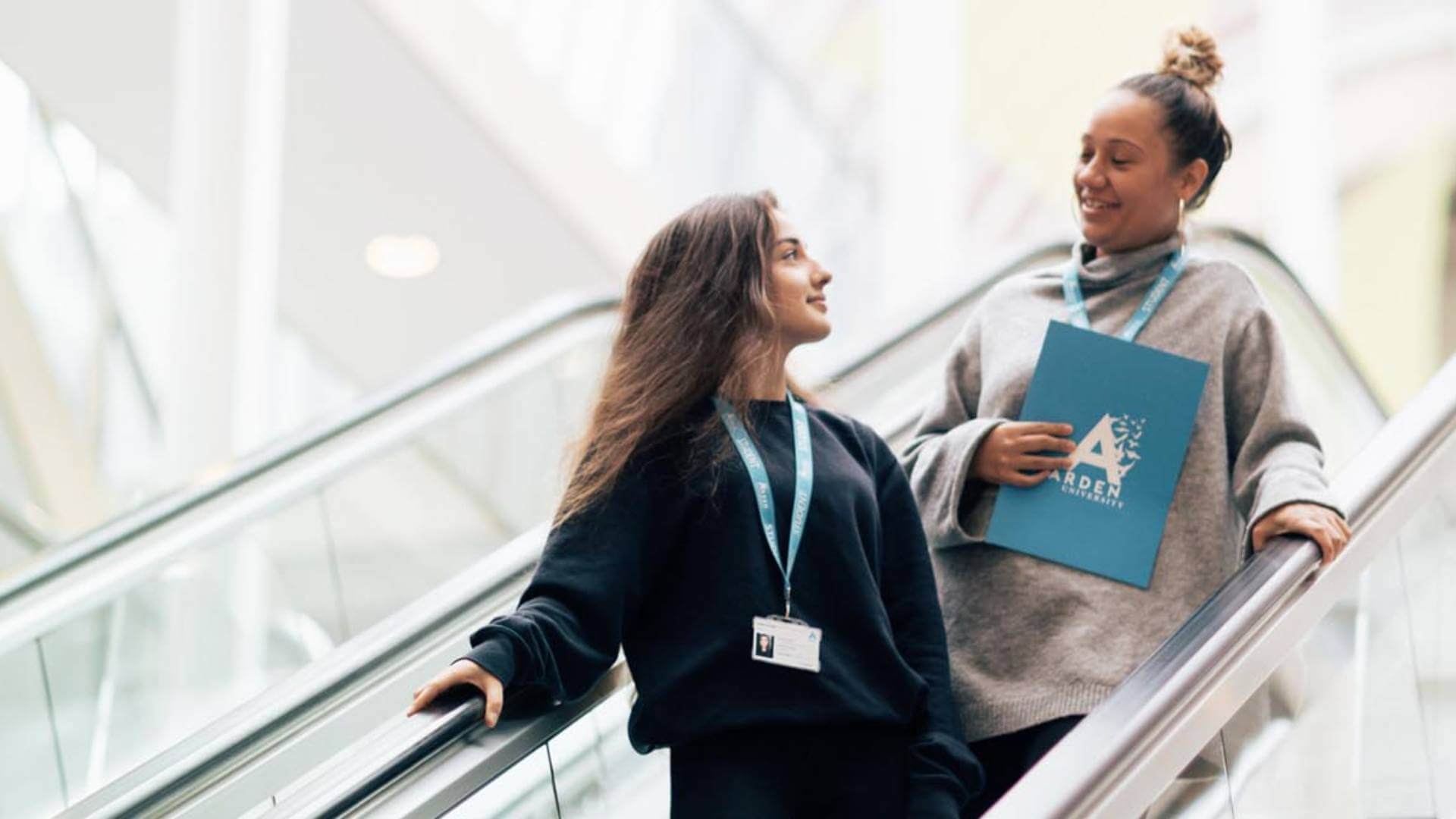 101 courses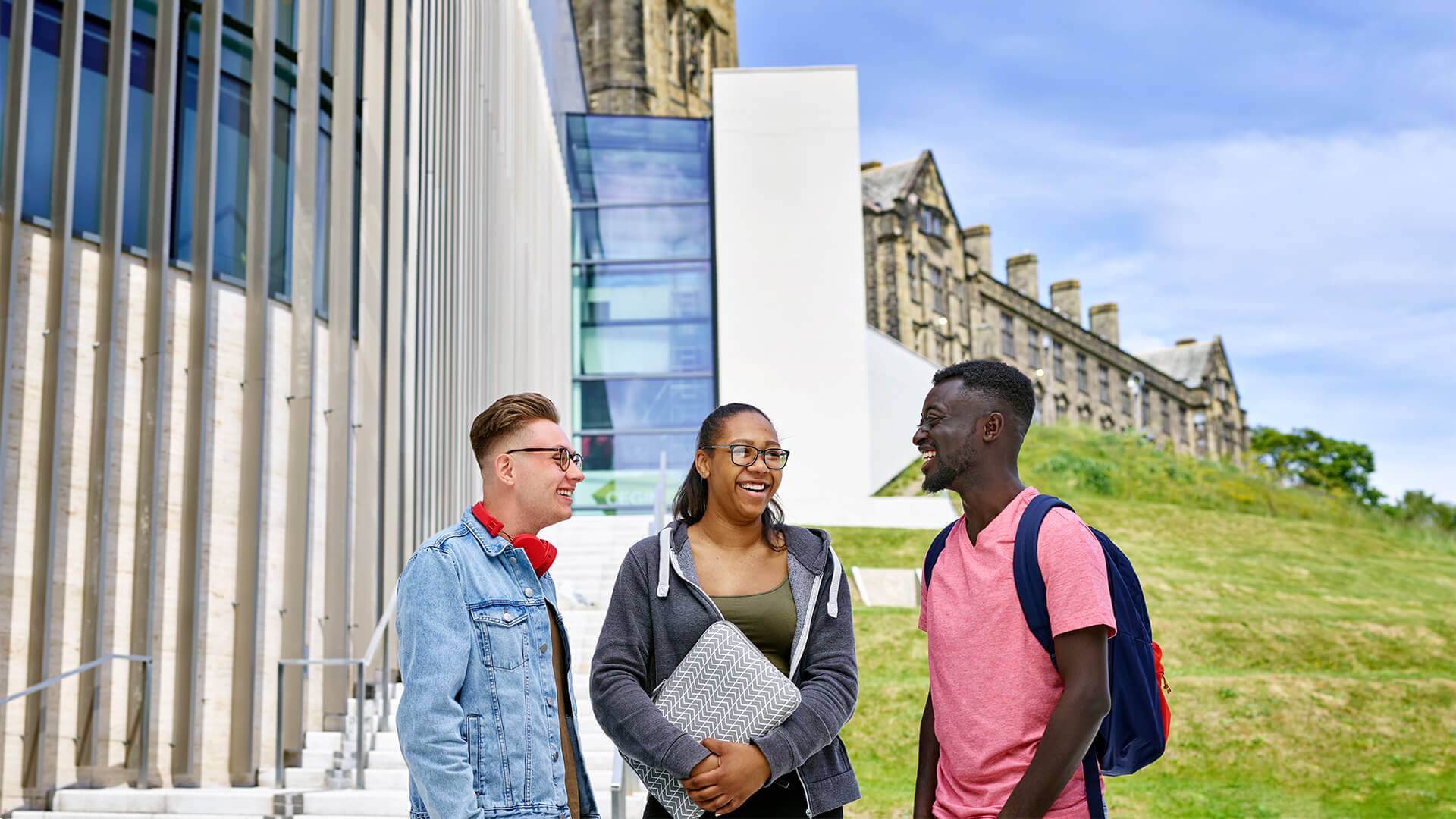 527 courses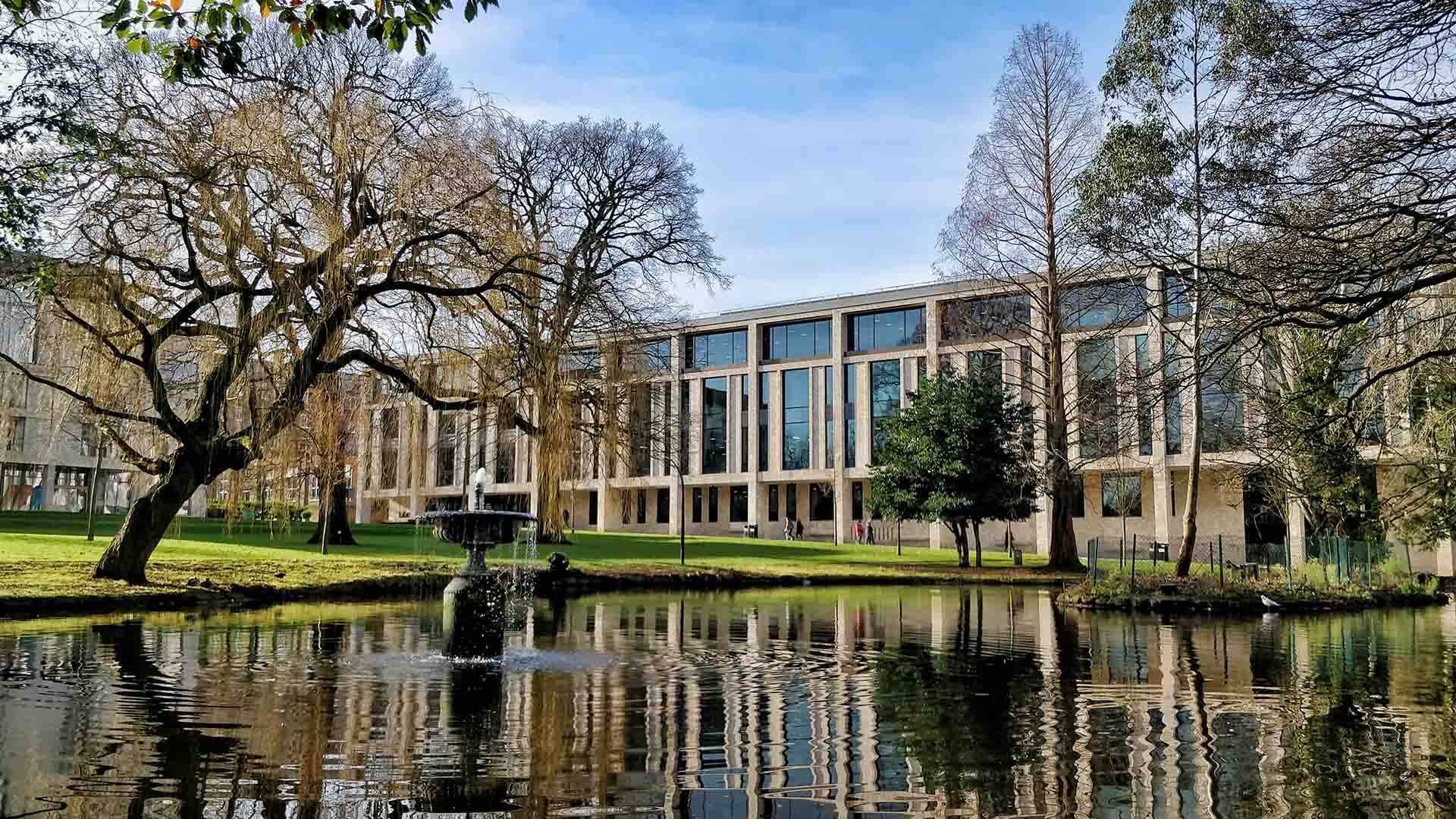 Uni of Roehampton
157 courses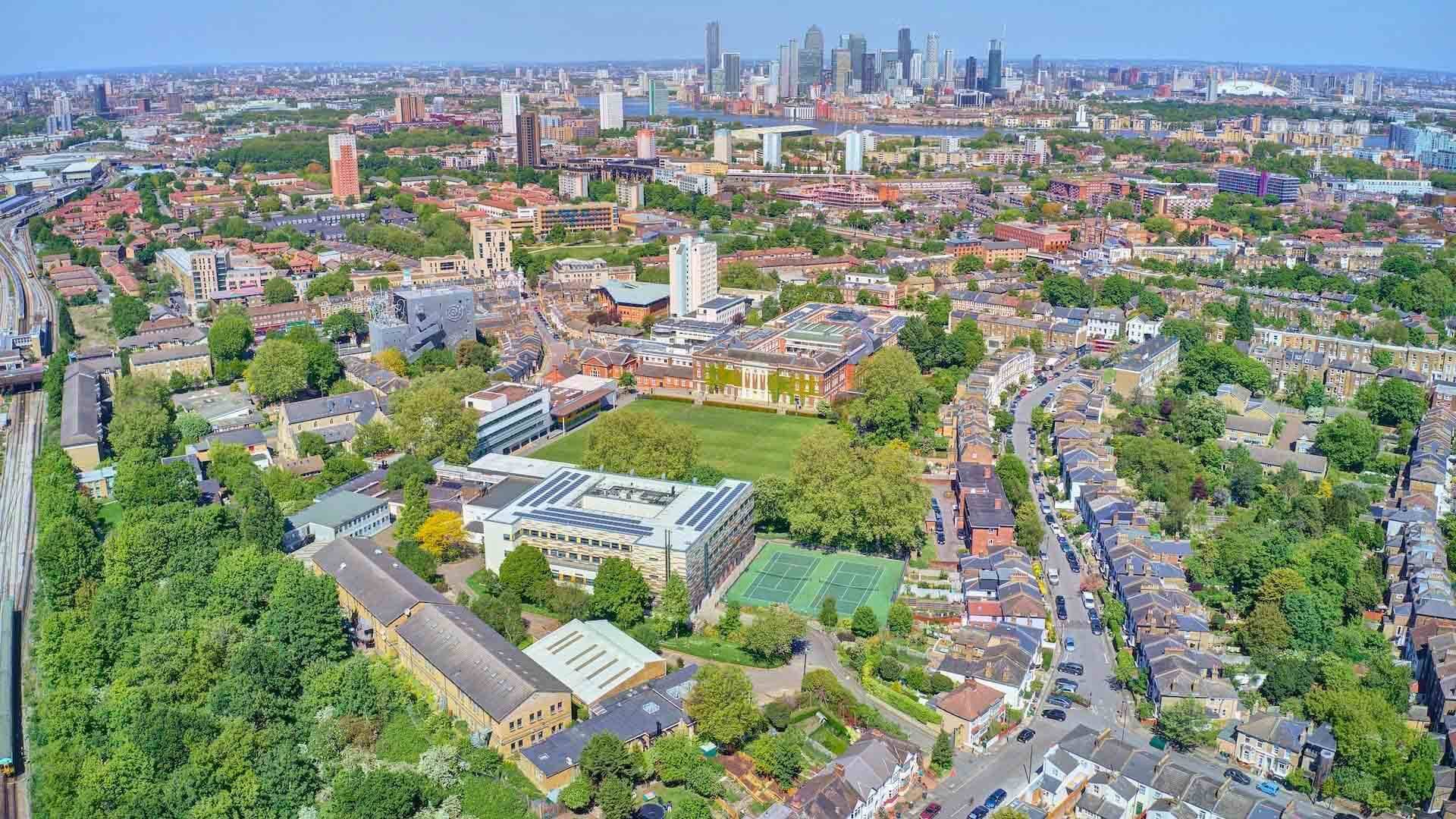 Goldsmiths, UOL
277 courses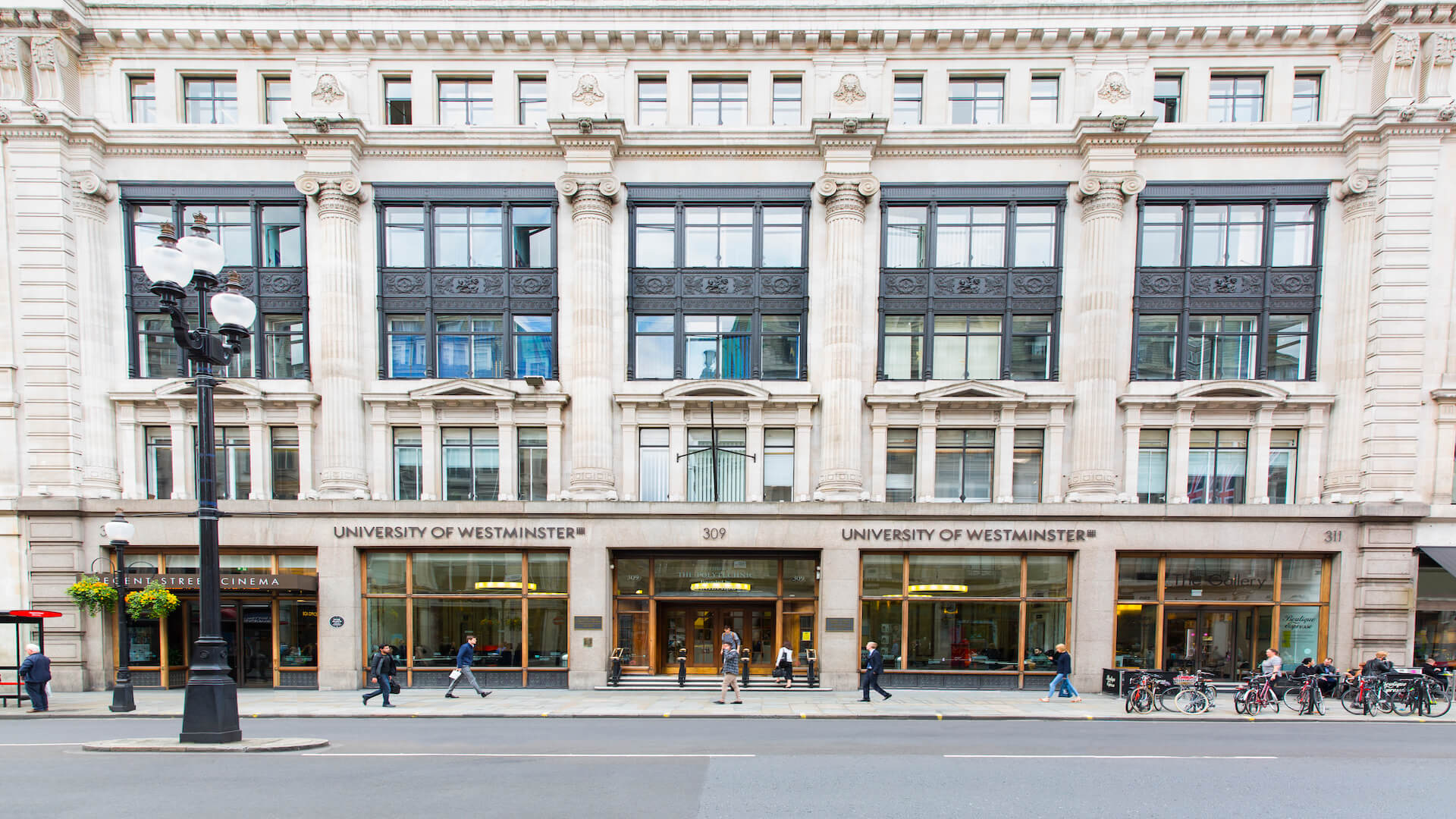 Uni of Westminster
327 courses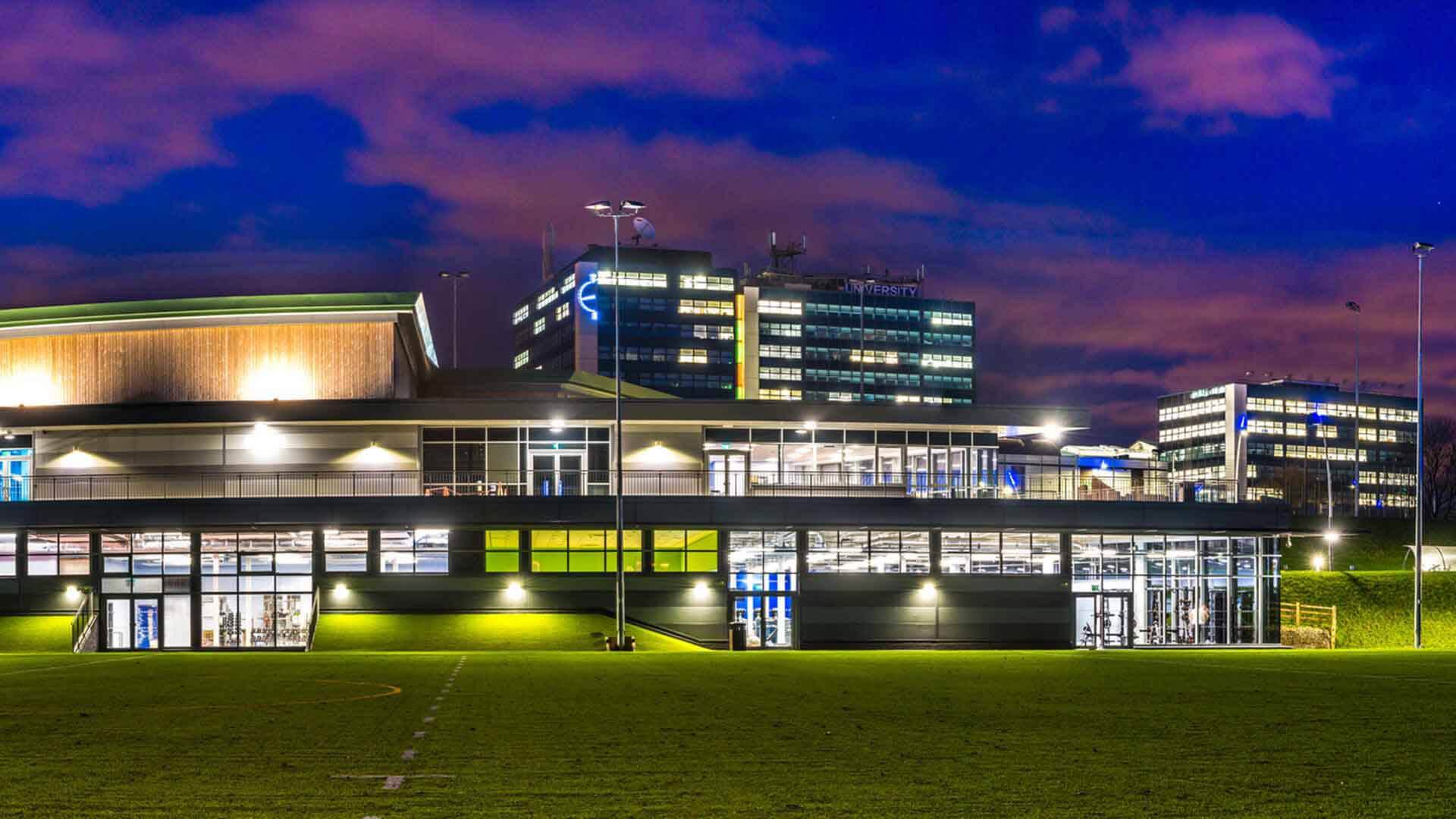 Uni of Derby
269 courses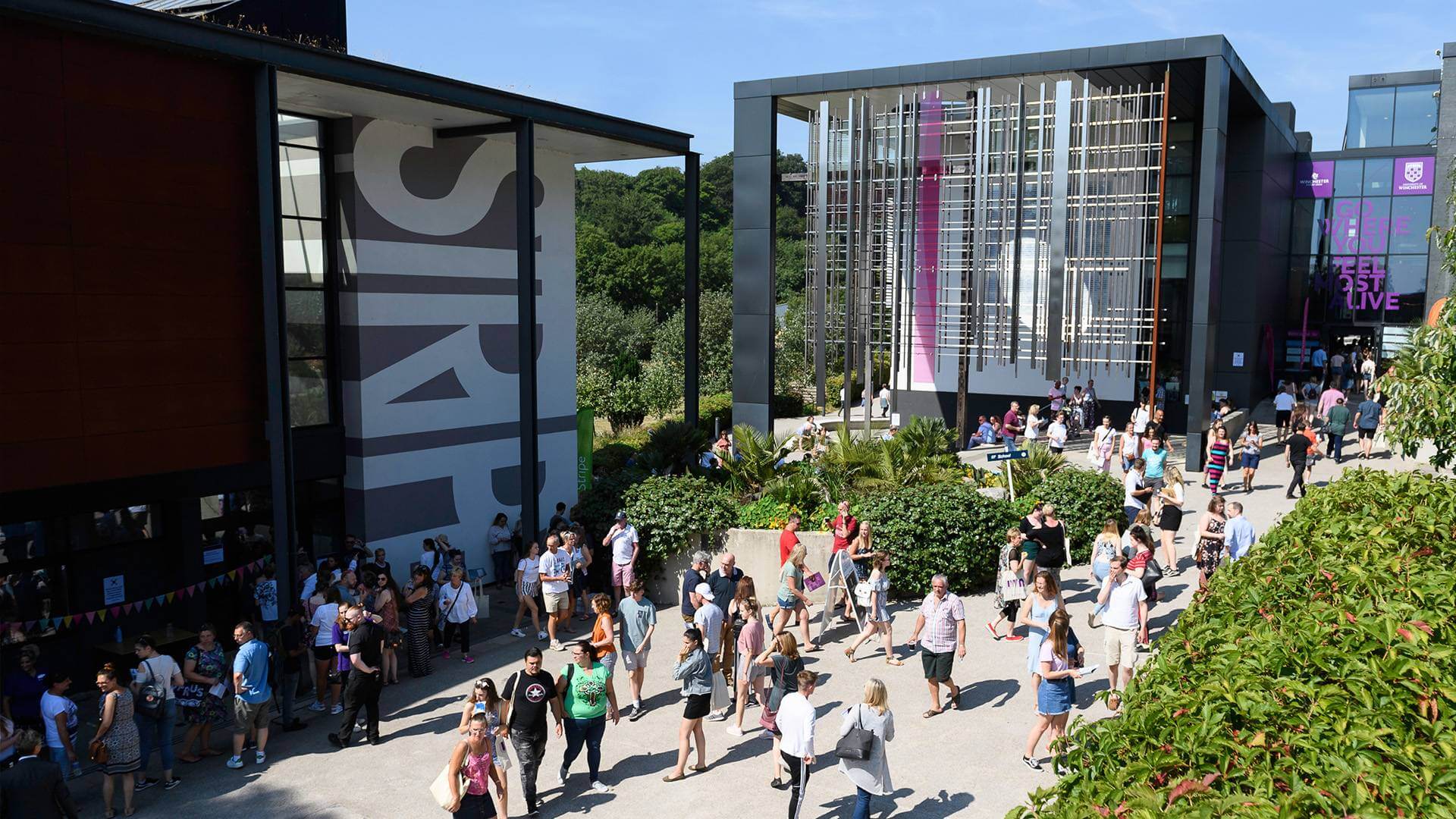 Uni of Winchester
172 courses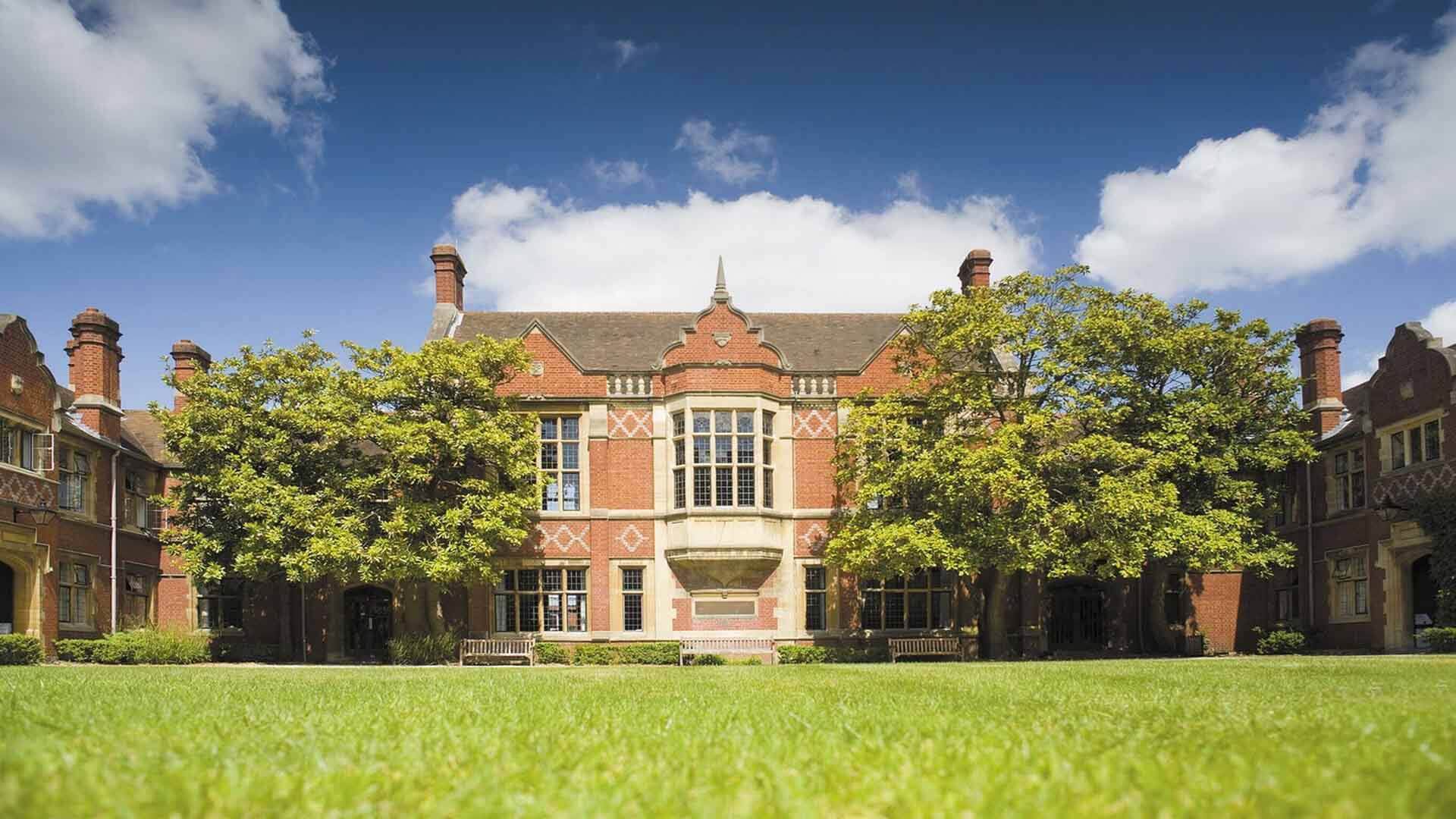 Uni of Reading
434 courses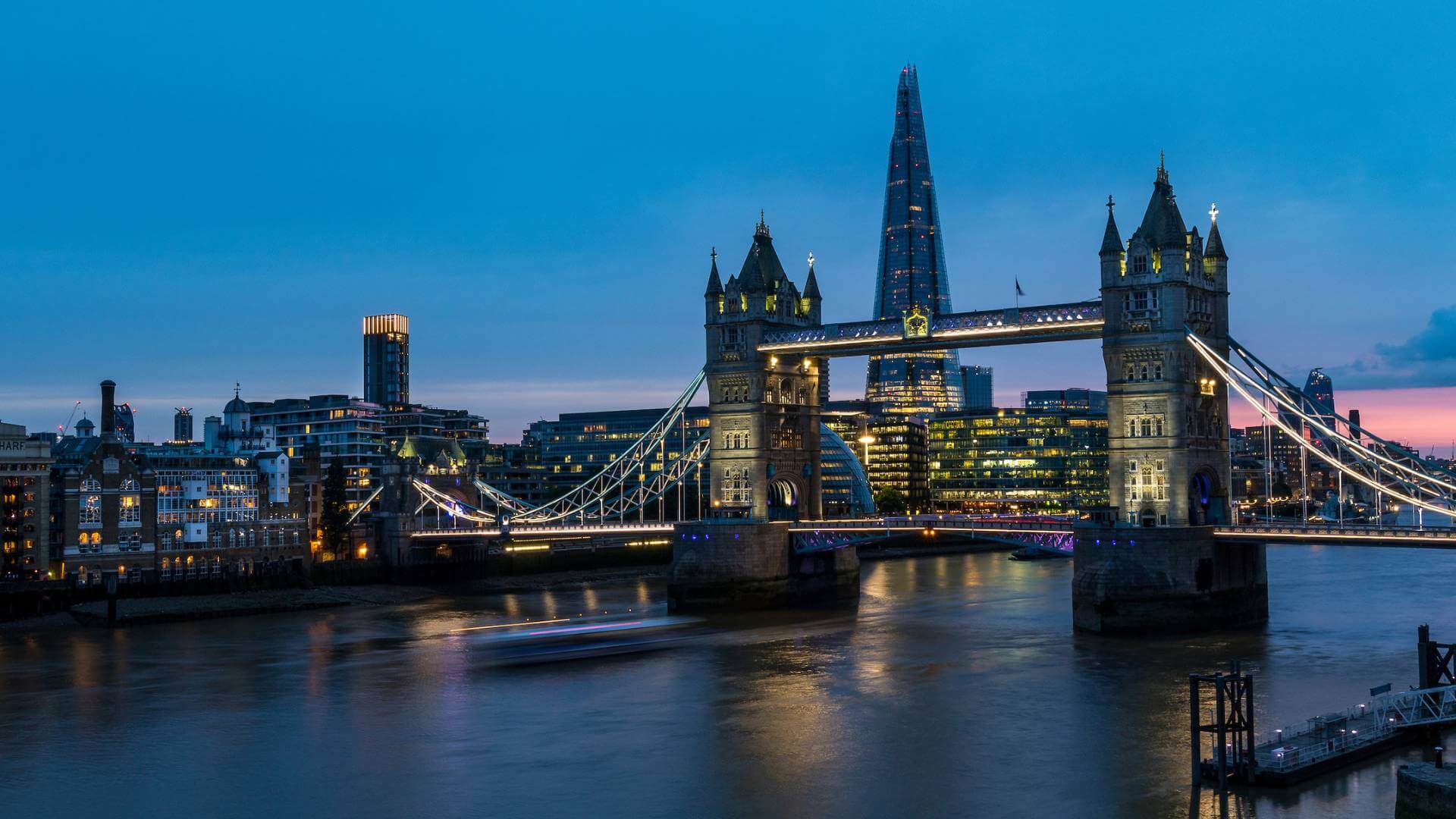 Northeastern Uni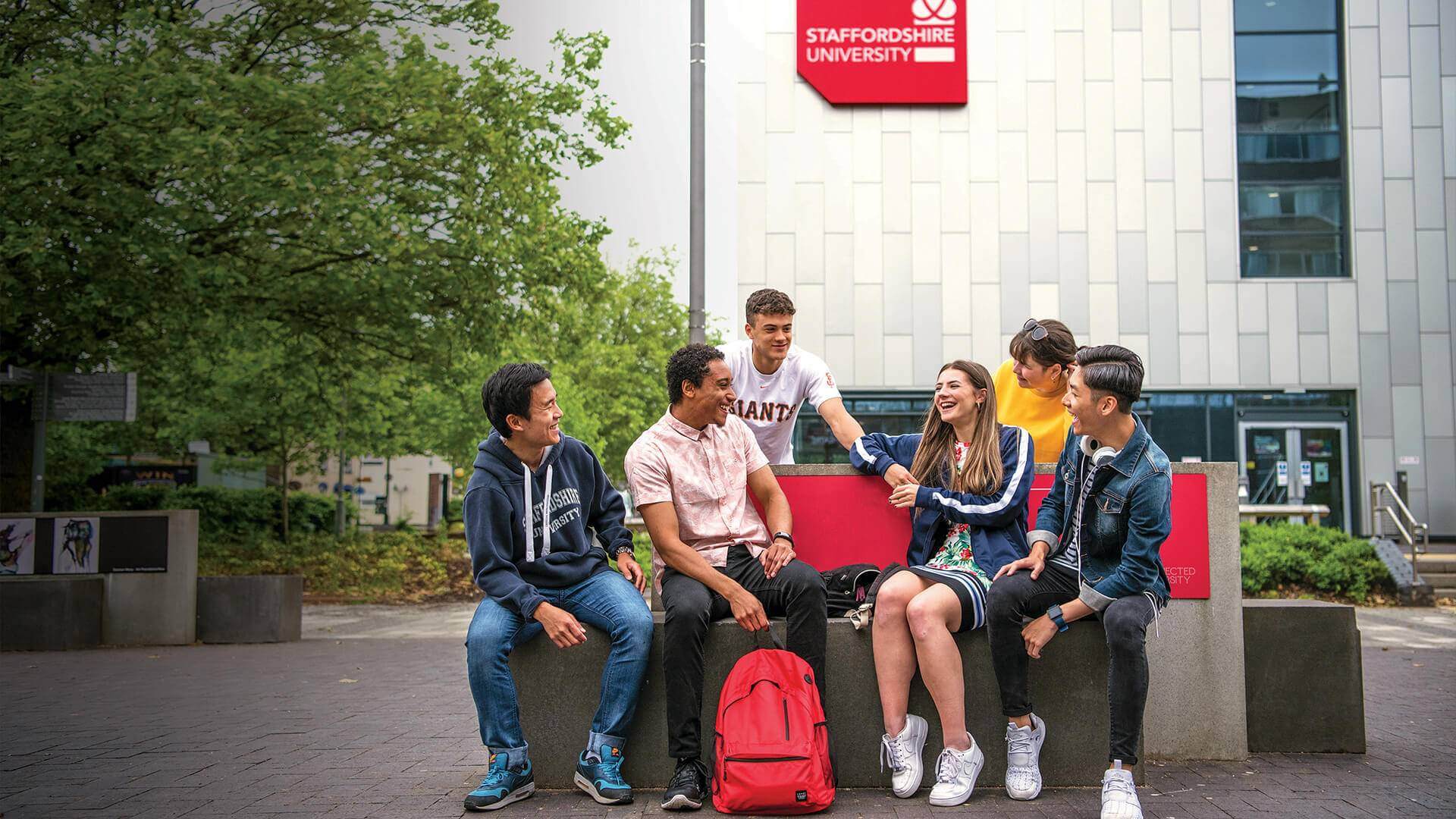 Staffordshire Uni
268 courses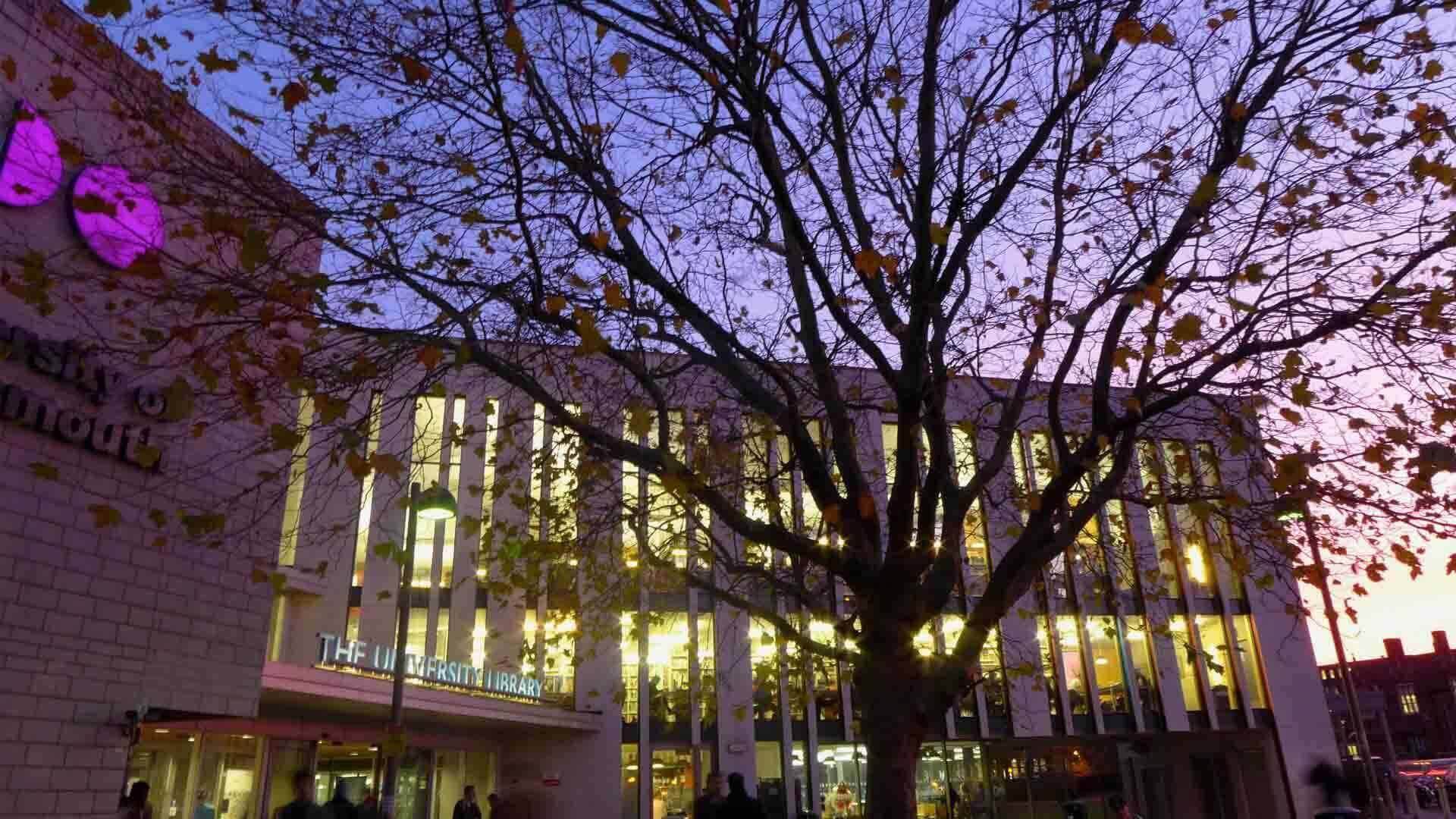 Uni of Portsmouth
364 courses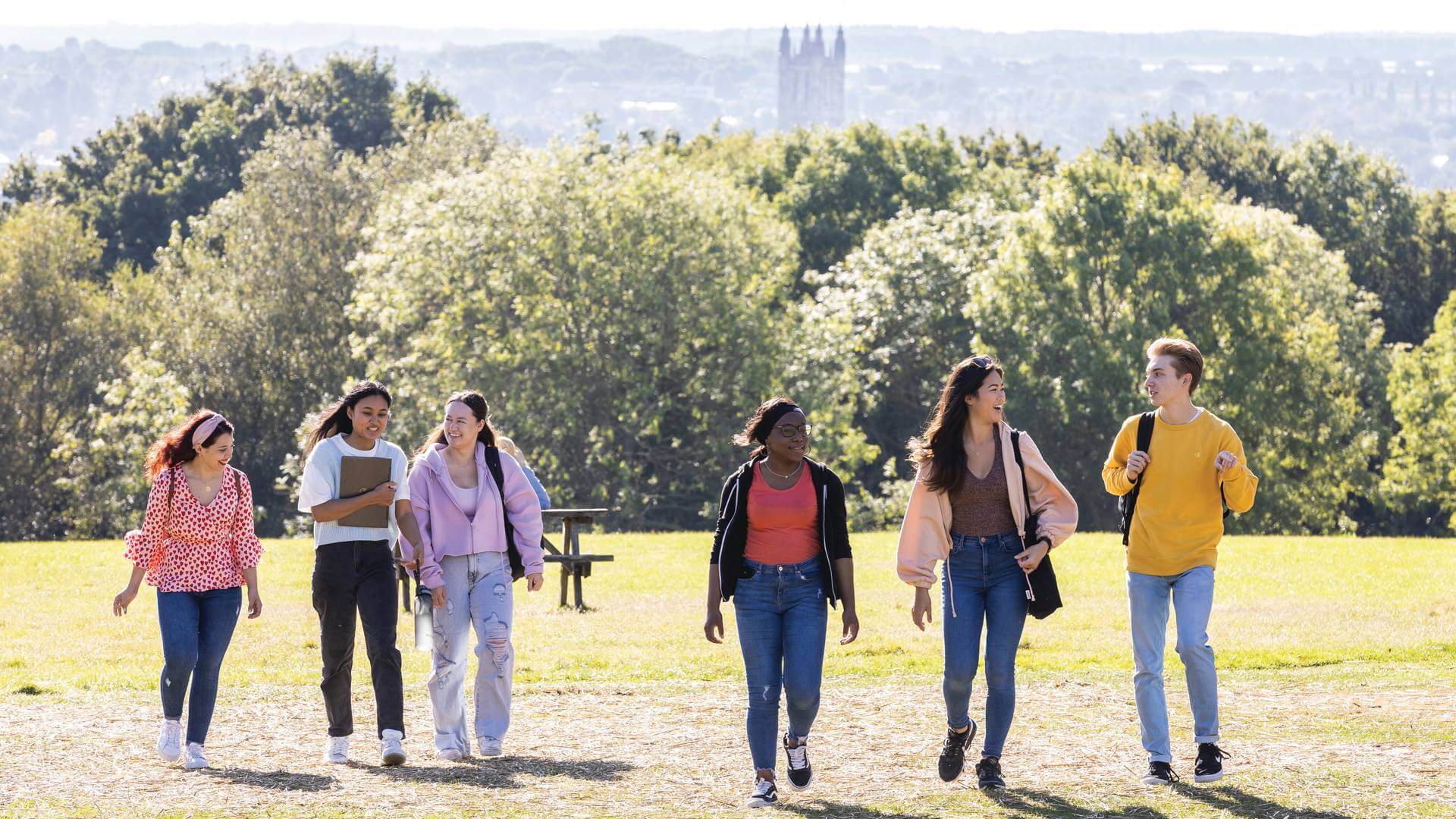 Uni of Kent
480 courses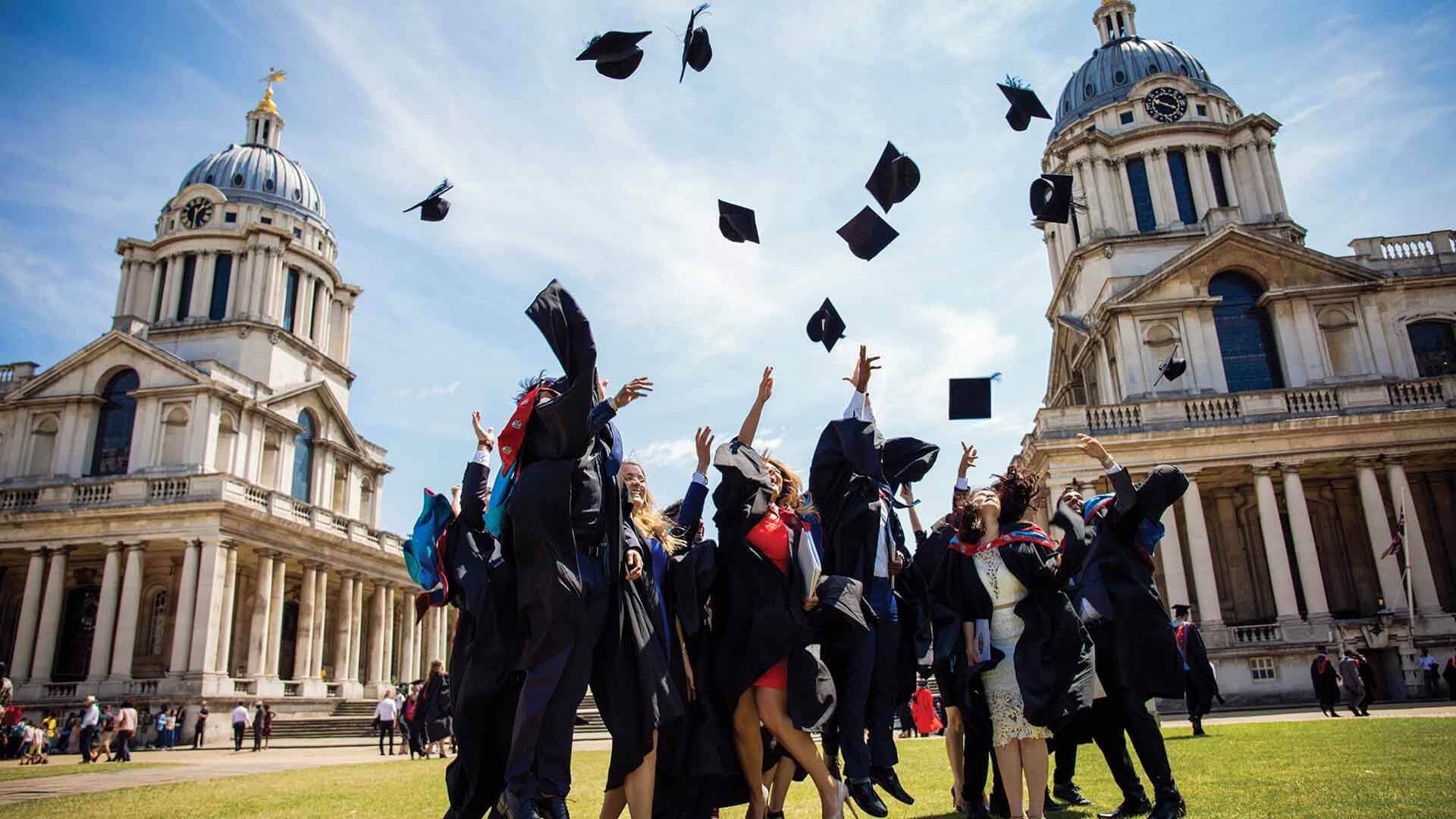 Uni of Greenwich
302 courses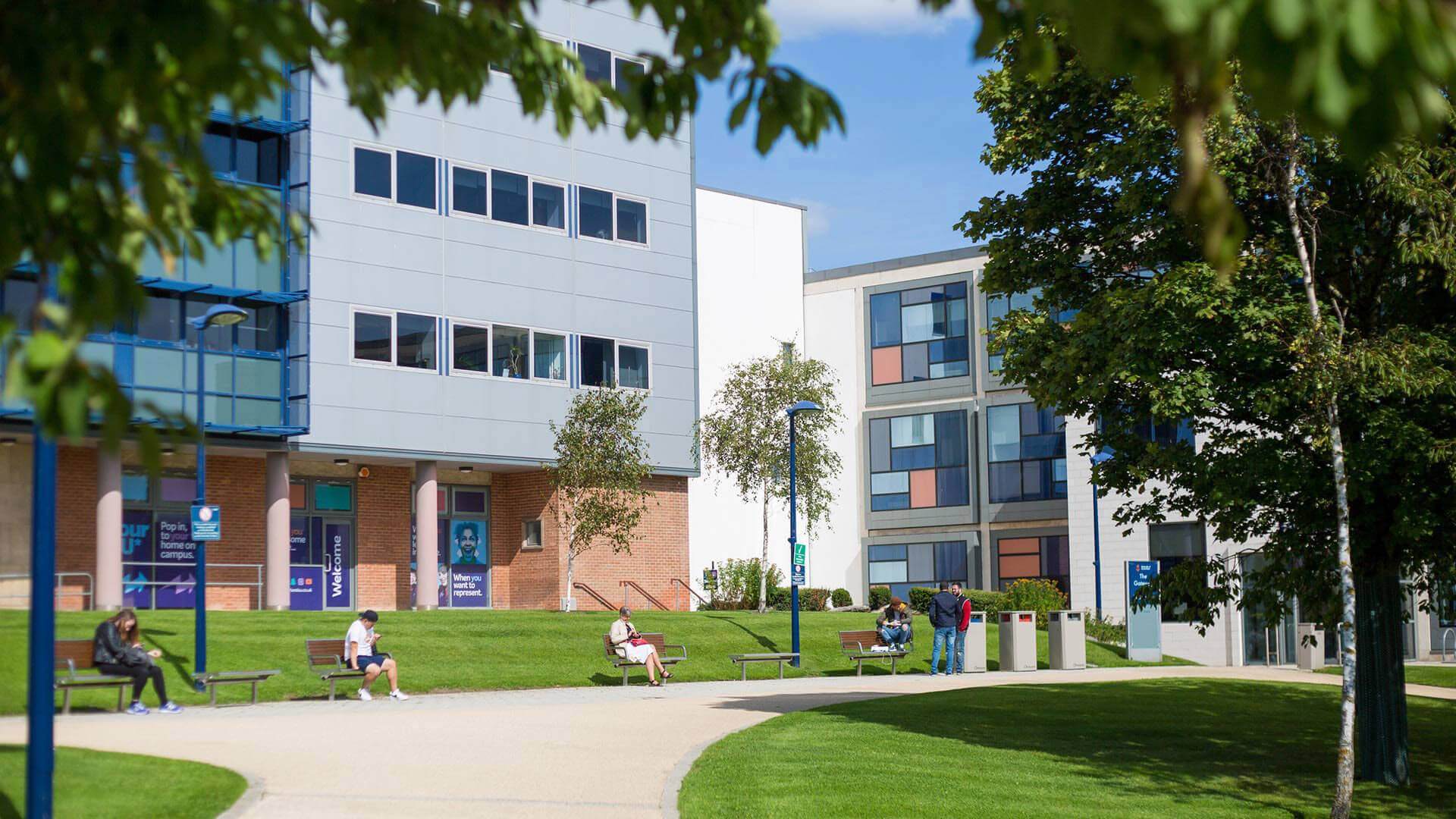 Uni of Sunderland
203 courses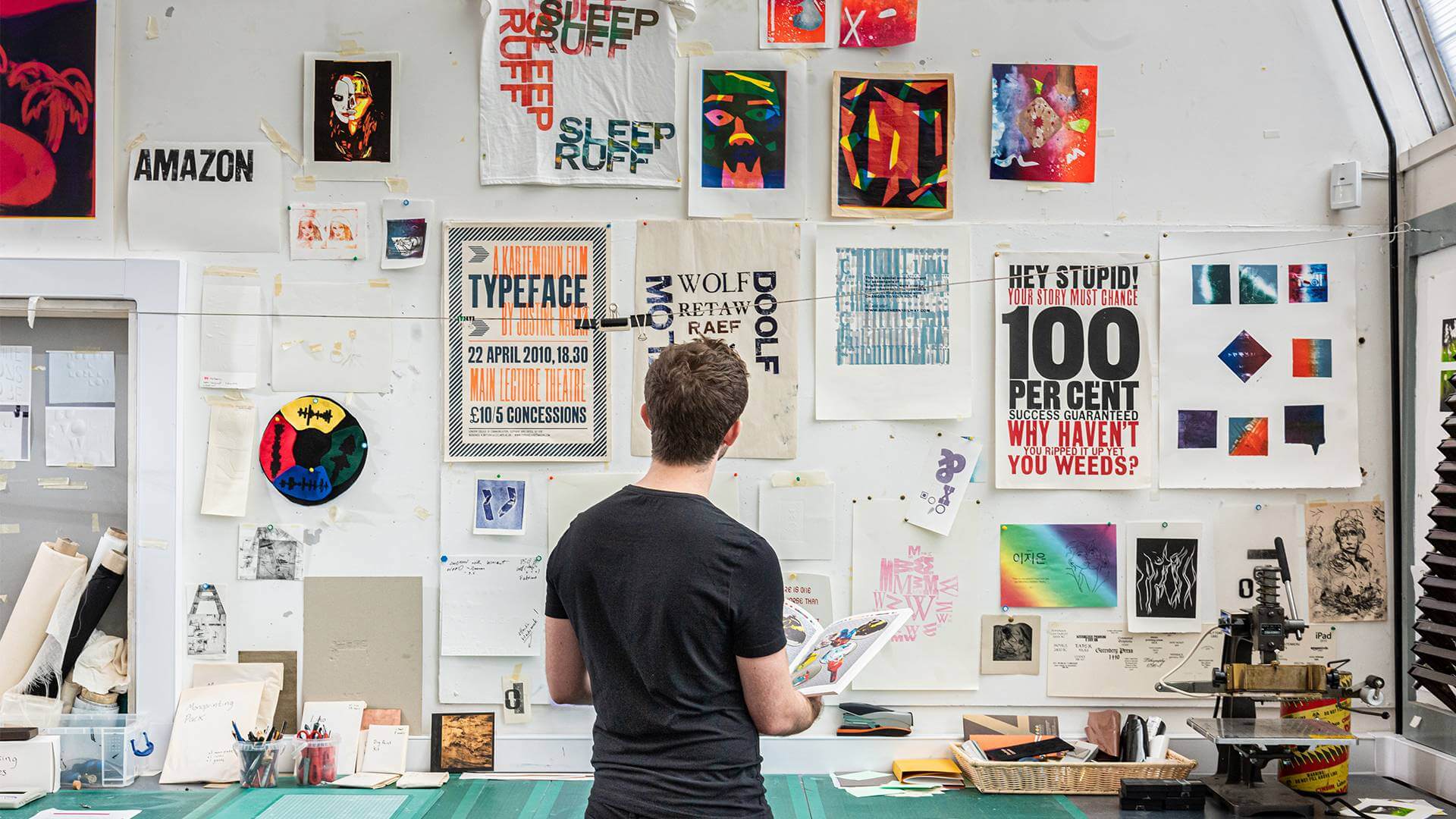 Uni for Creative Arts
483 courses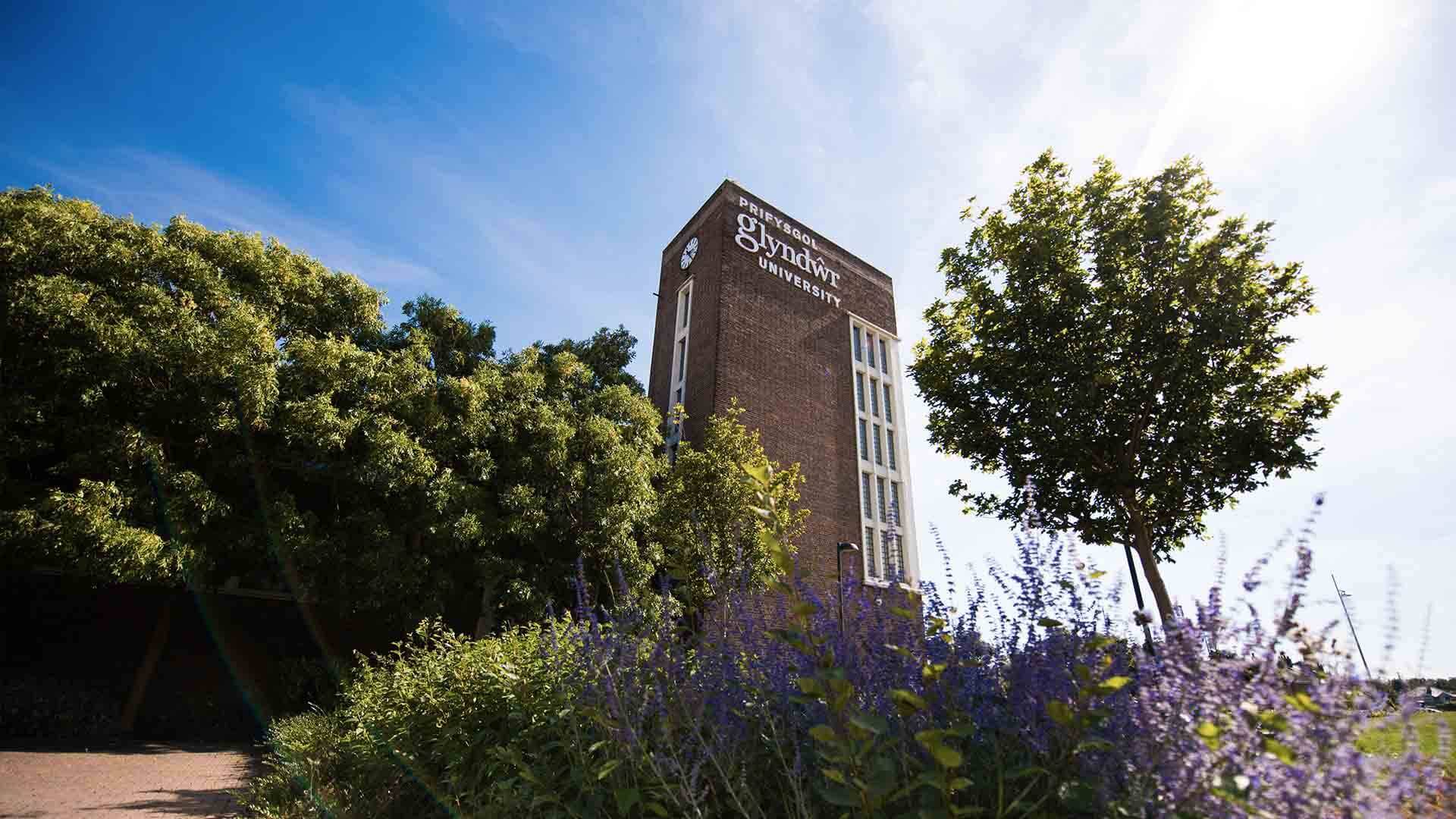 Wrexham Glyndwr Uni
158 courses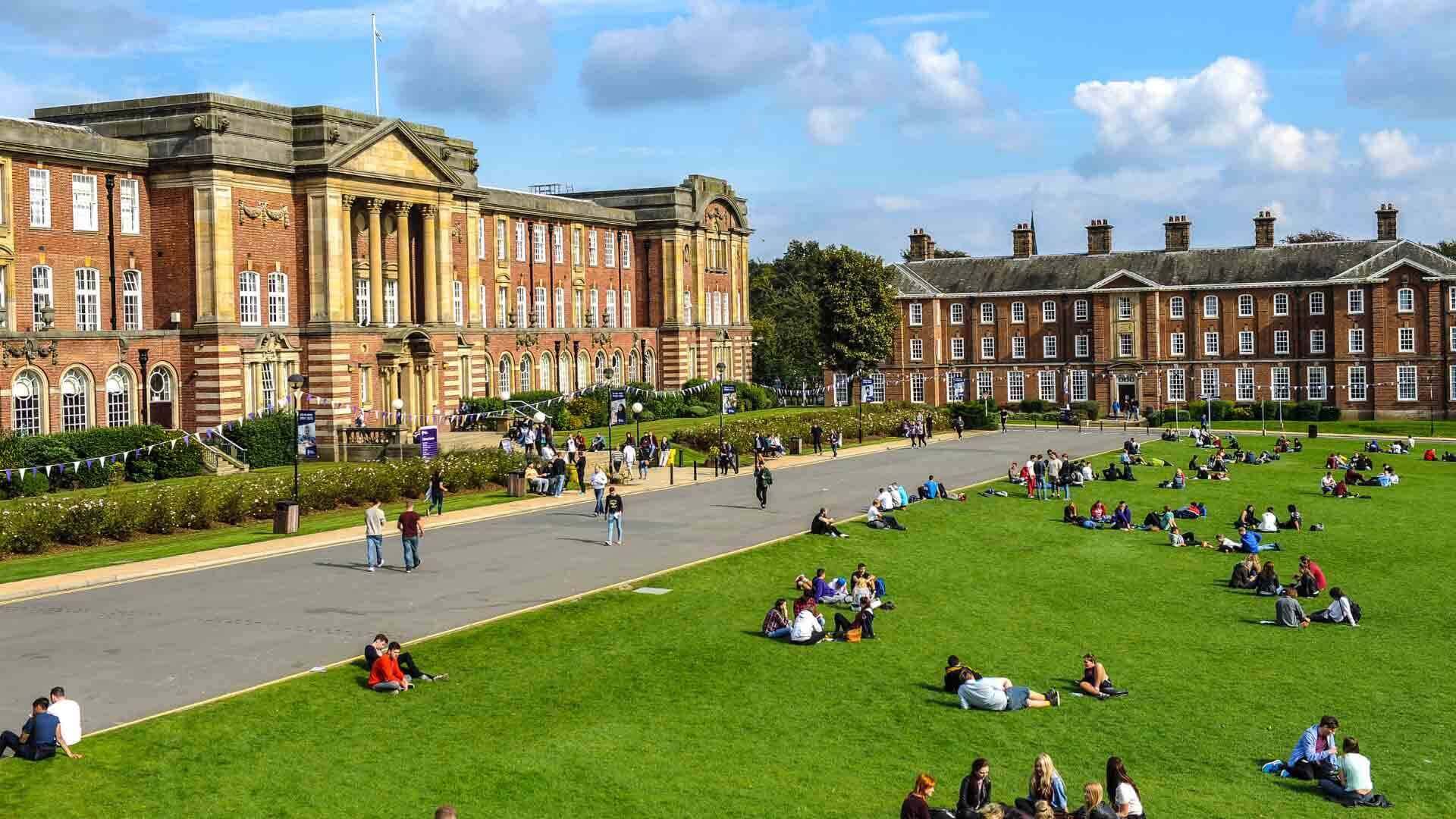 Leeds Beckett Uni
242 courses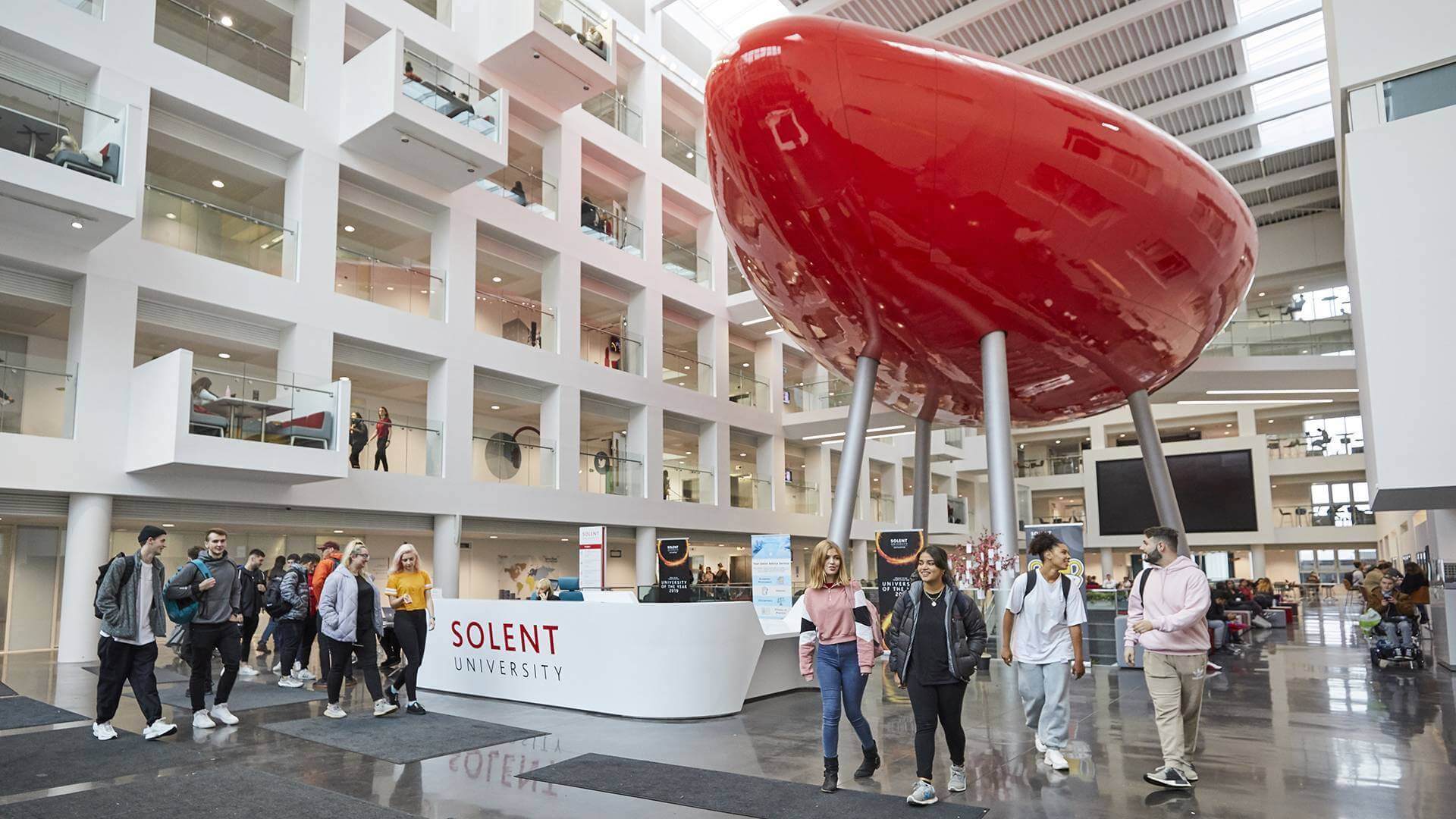 249 courses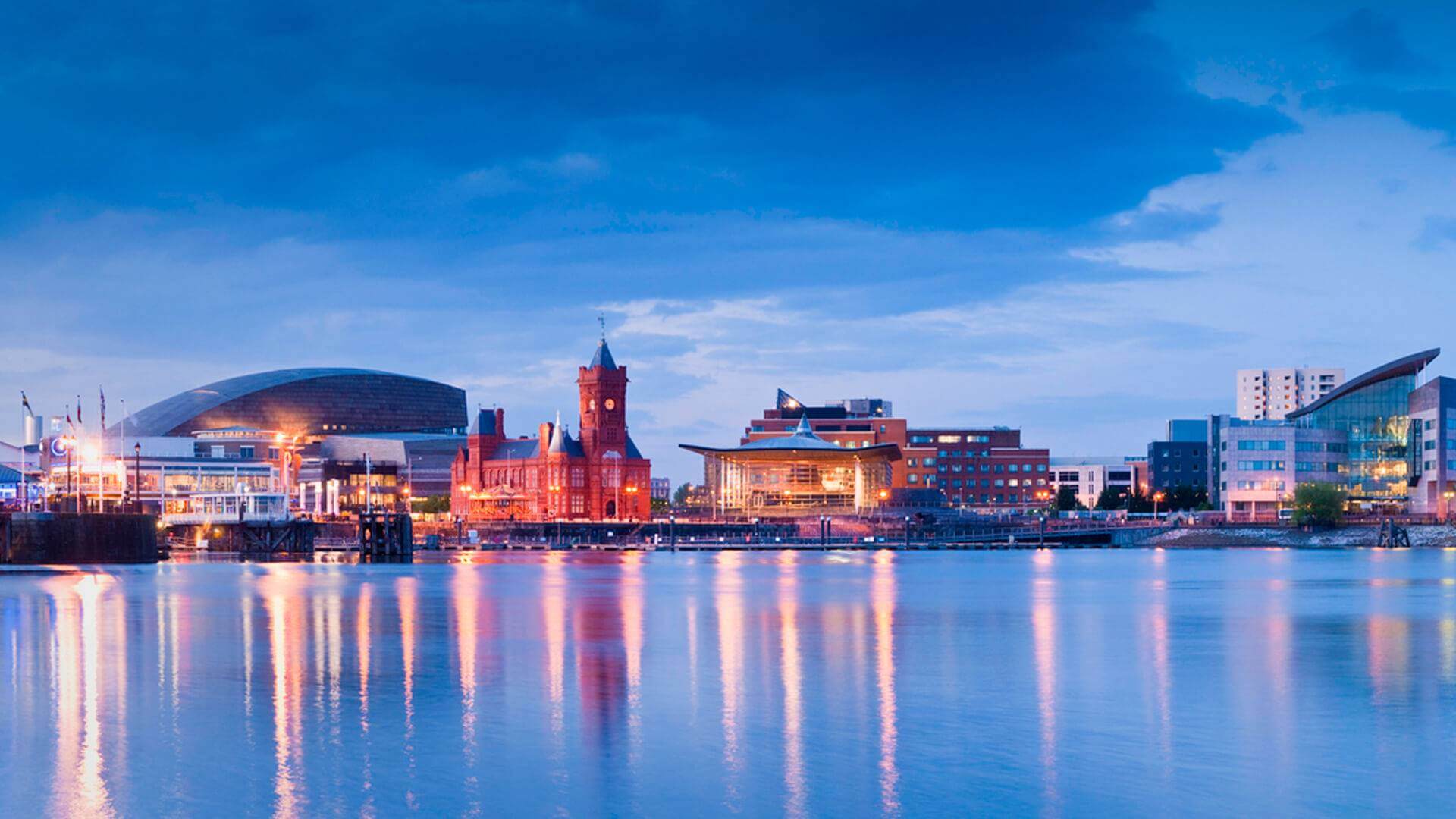 Cardiff Uni
454 courses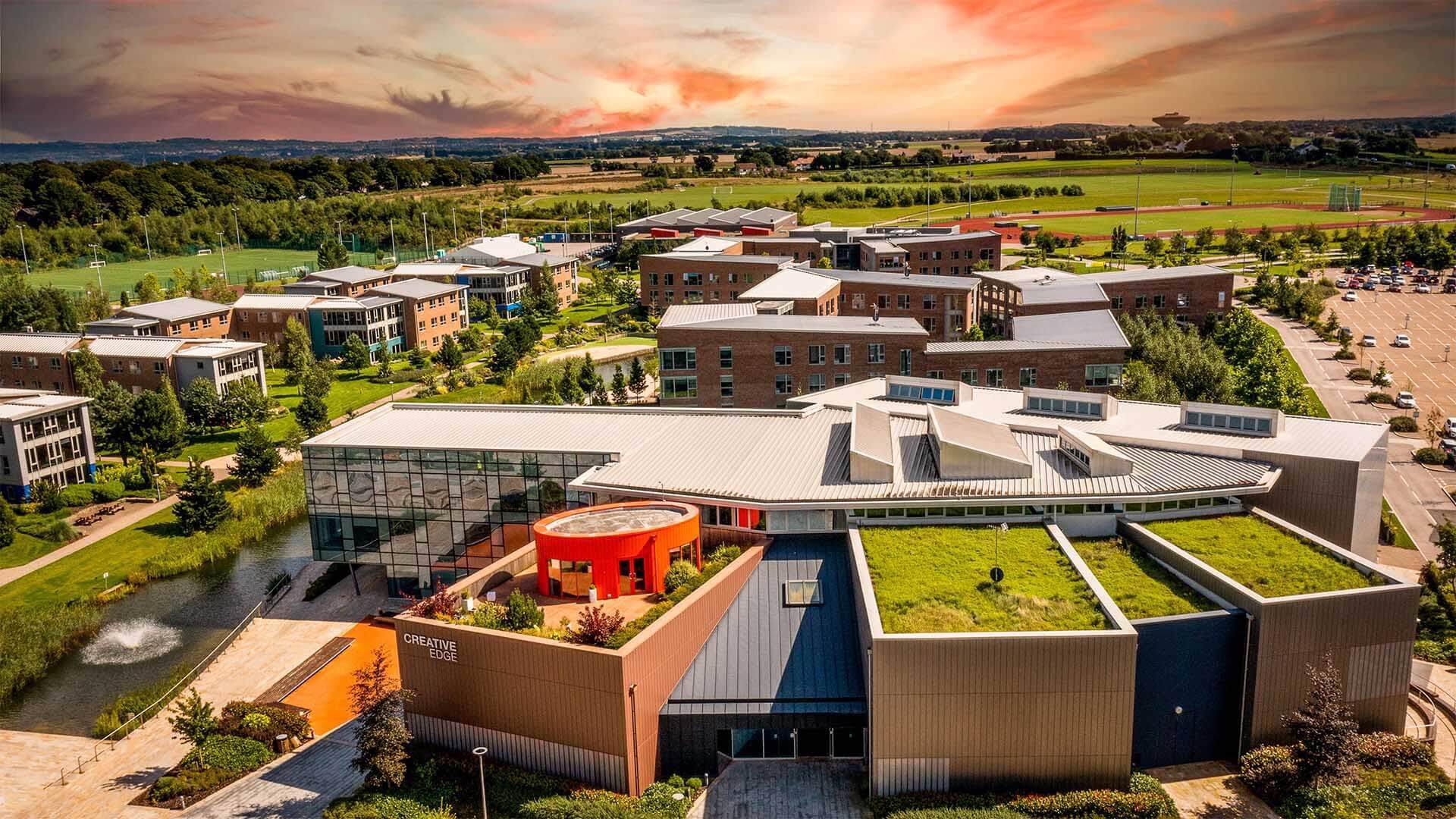 Edge Hill Uni
212 courses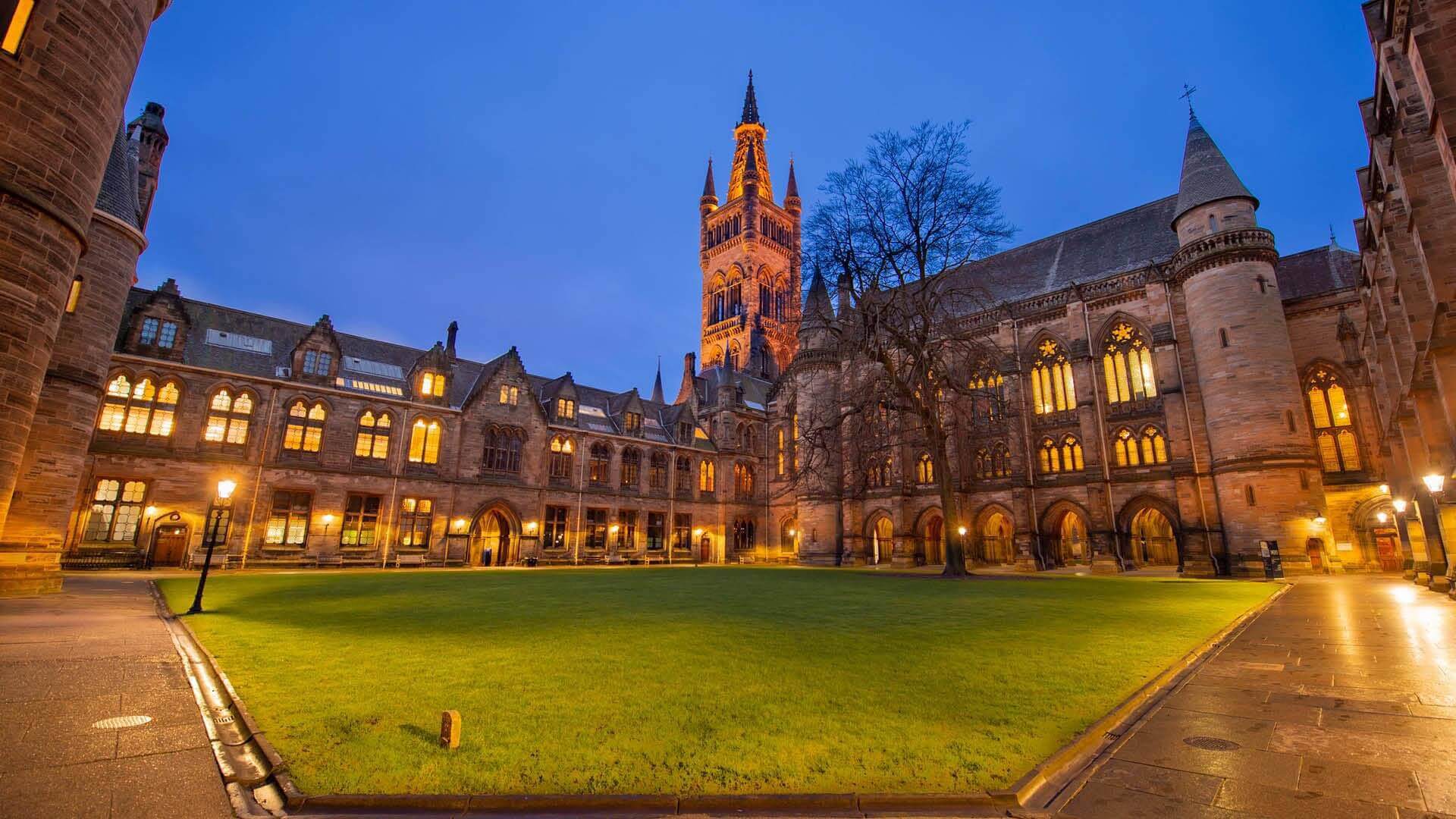 Uni of Glasgow
982 courses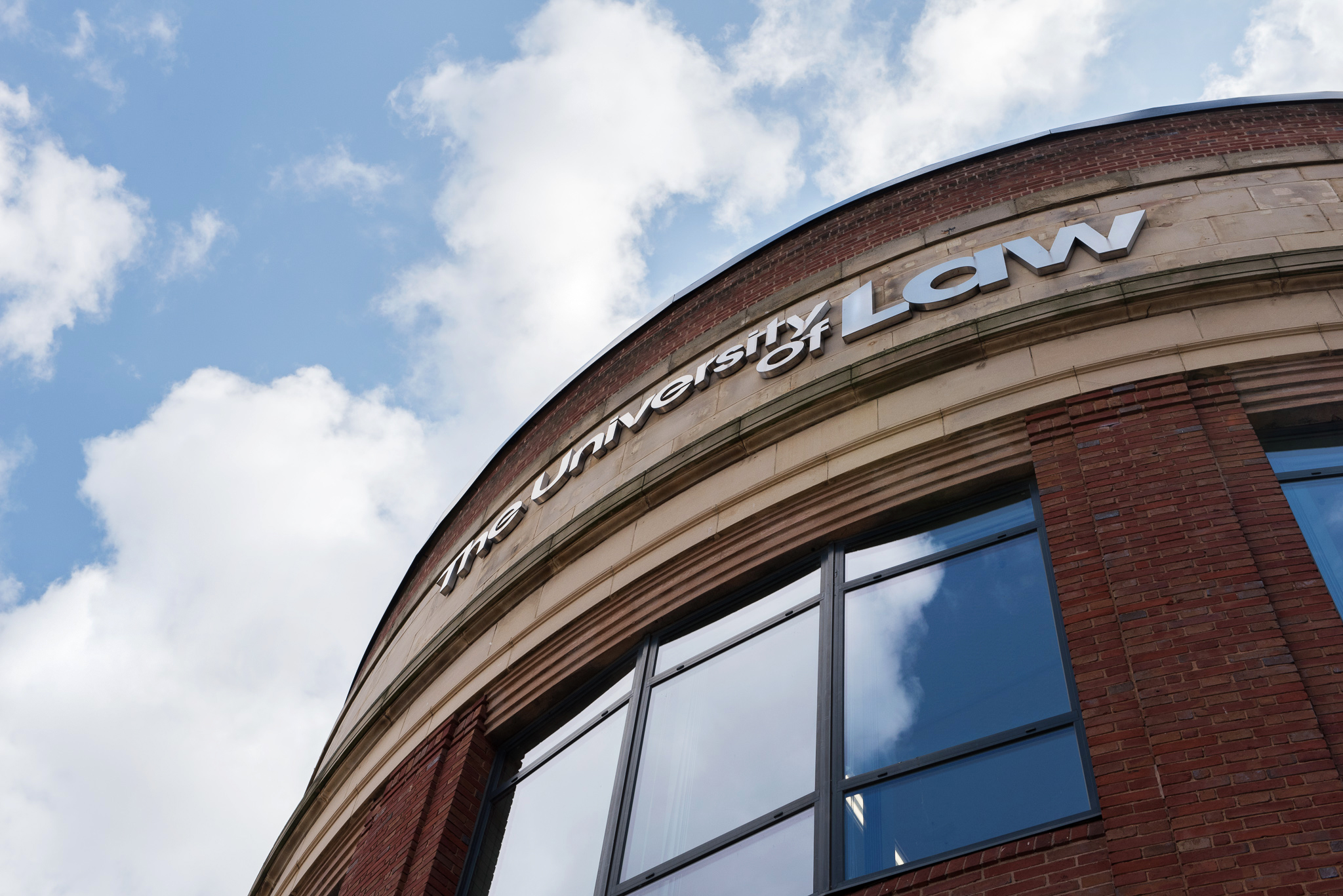 UWE, Bristol
295 courses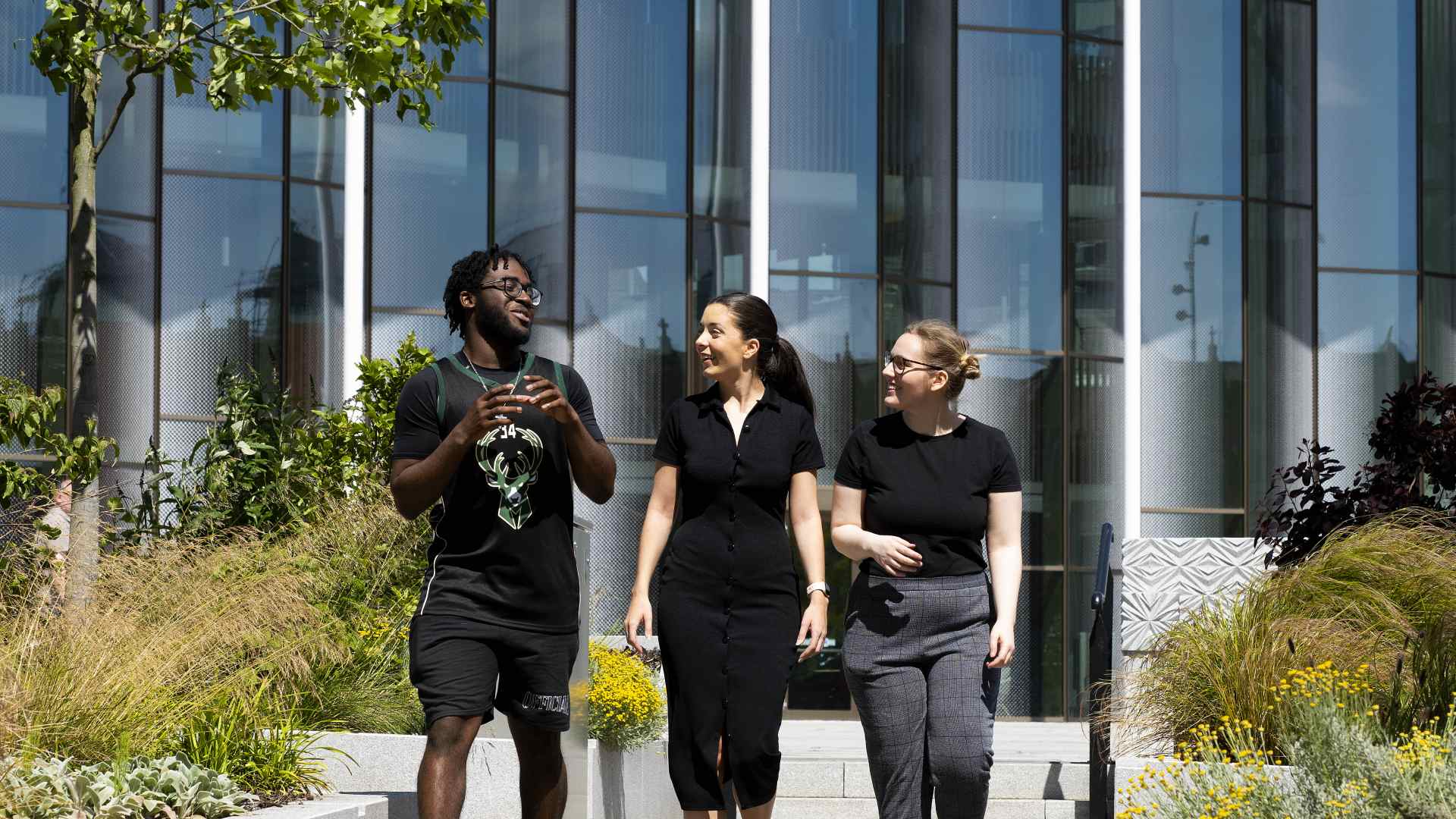 Uni of C.Lancashire
487 courses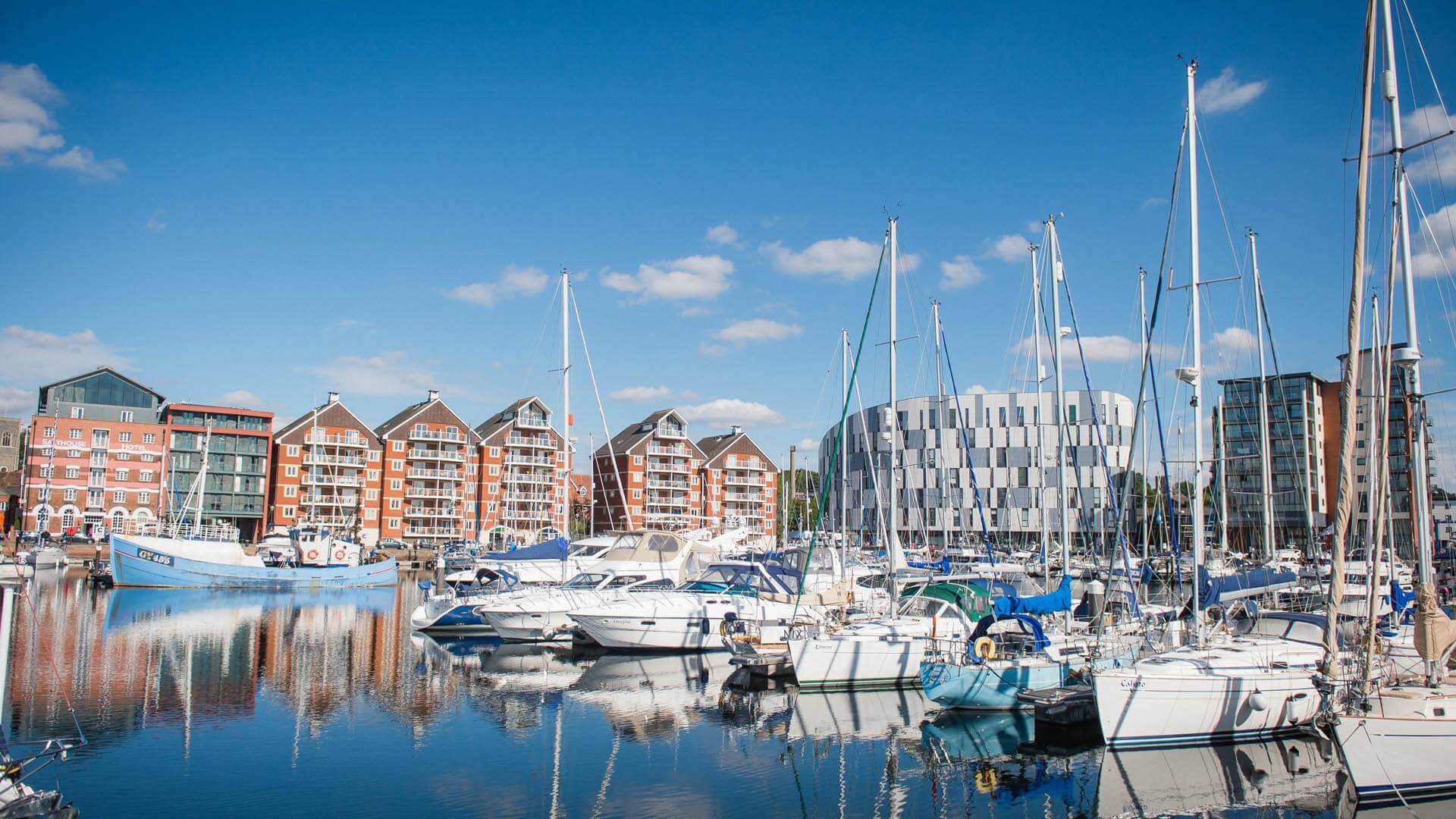 Uni of Suffolk
122 courses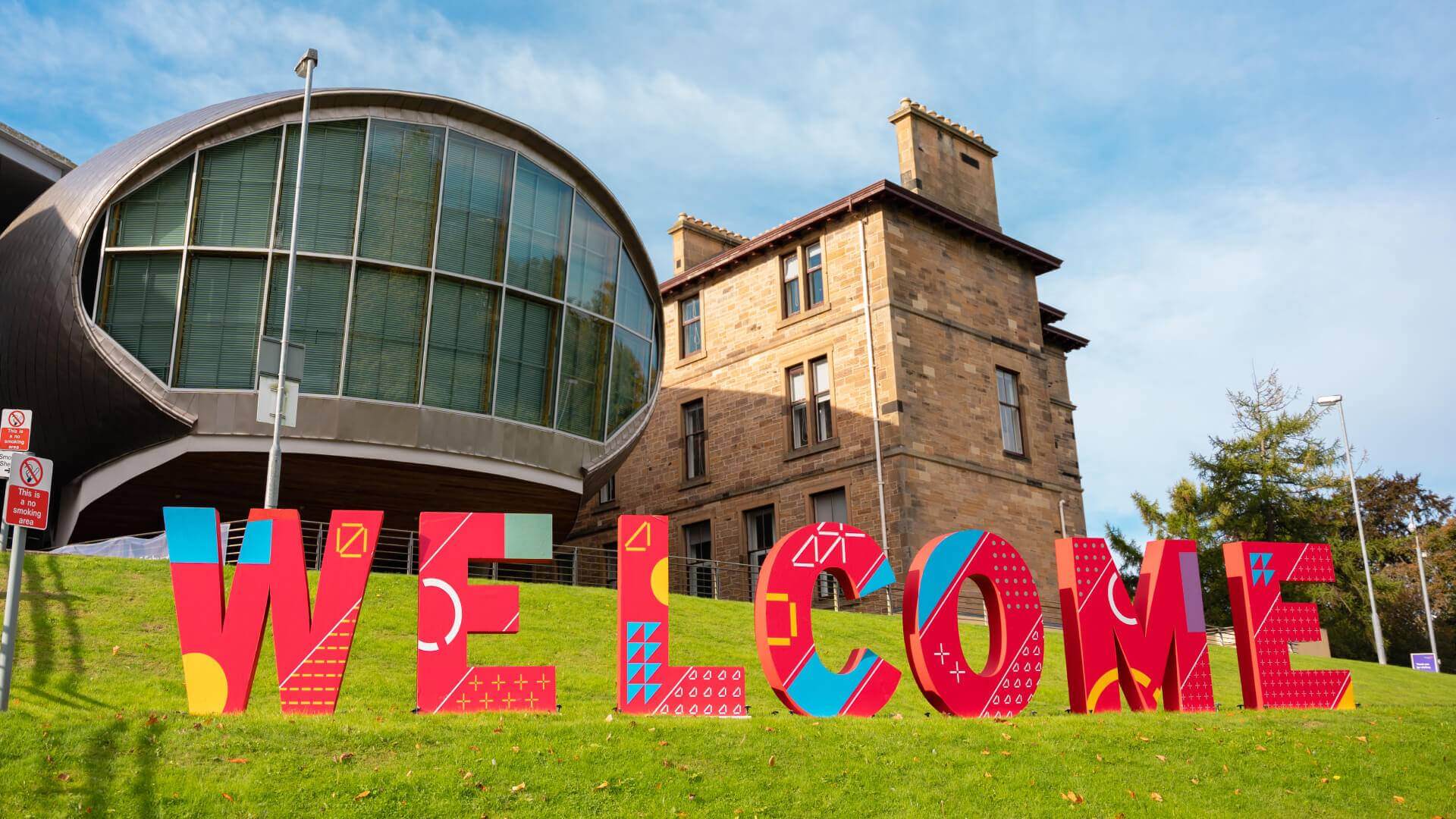 Edinburgh Napier
189 courses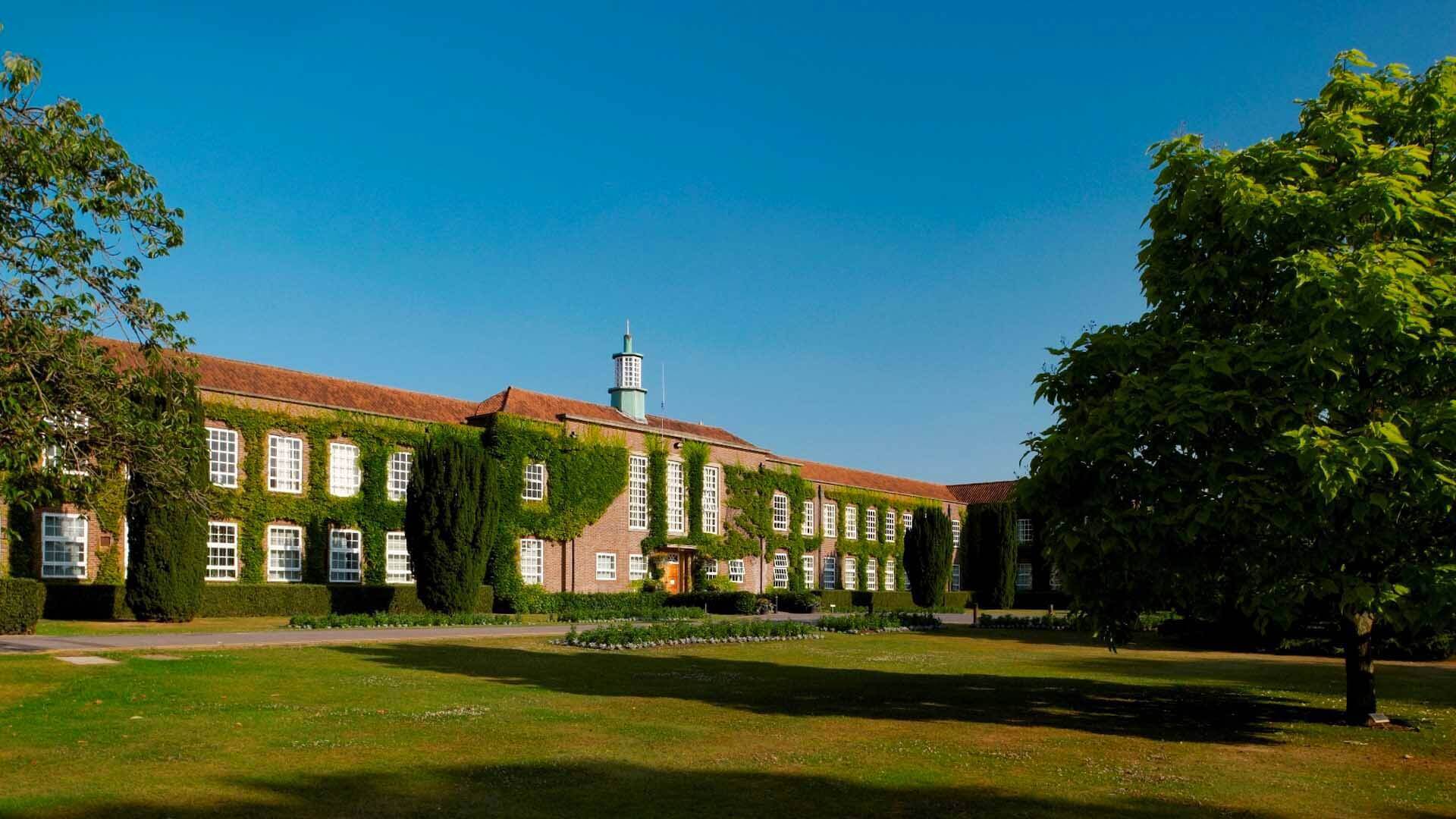 Writtle Uni College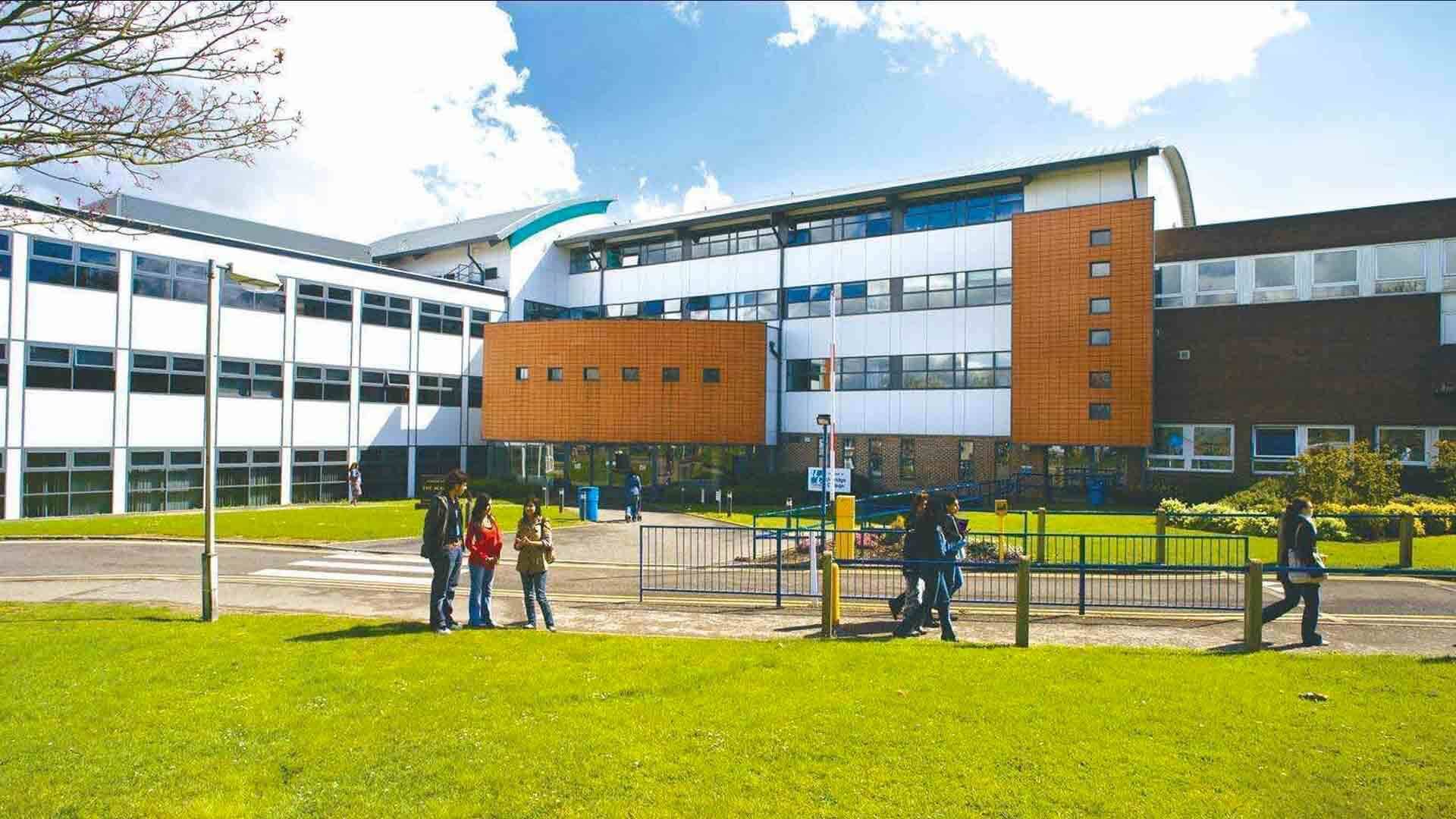 West London IoT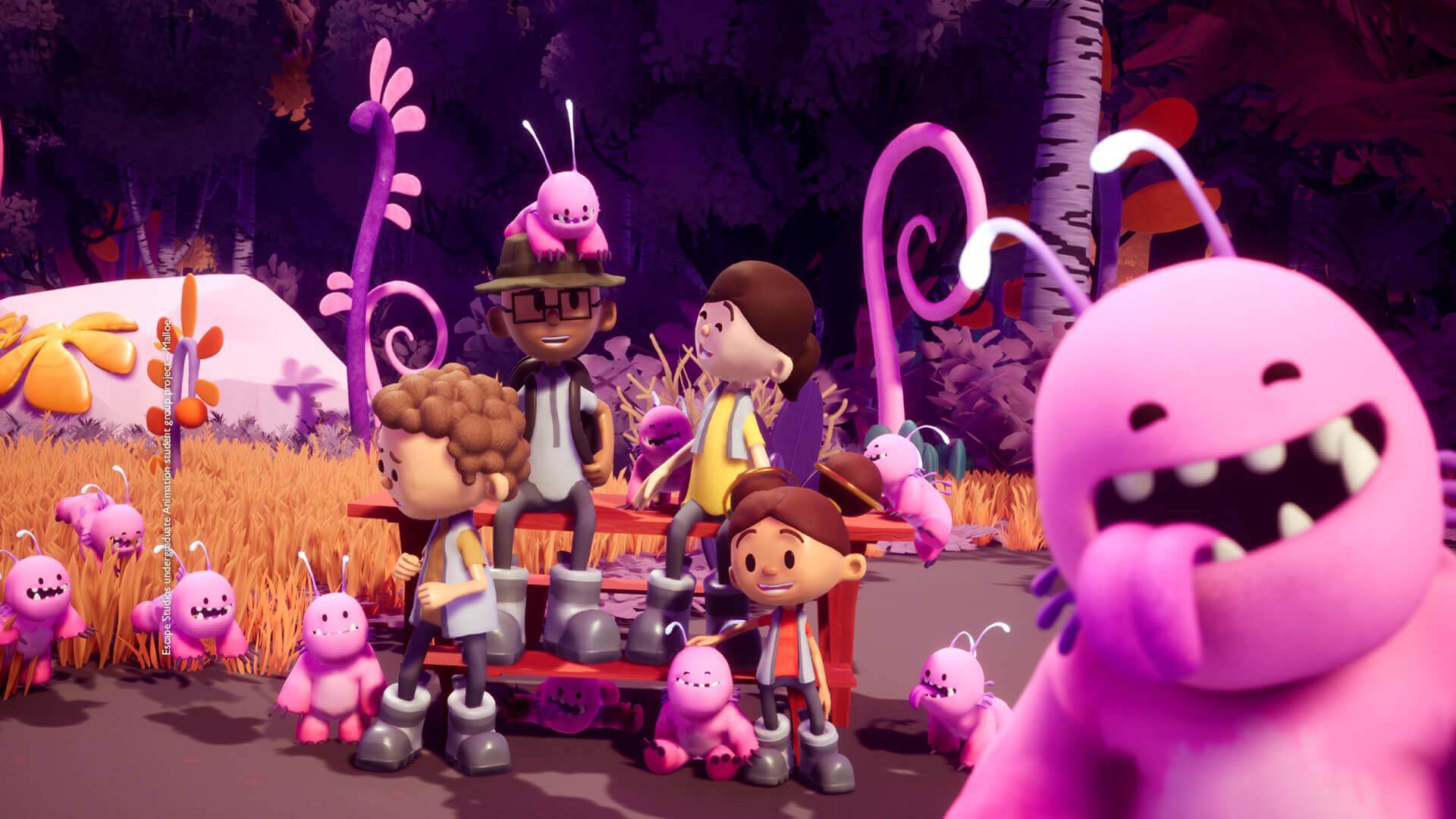 Escape Studios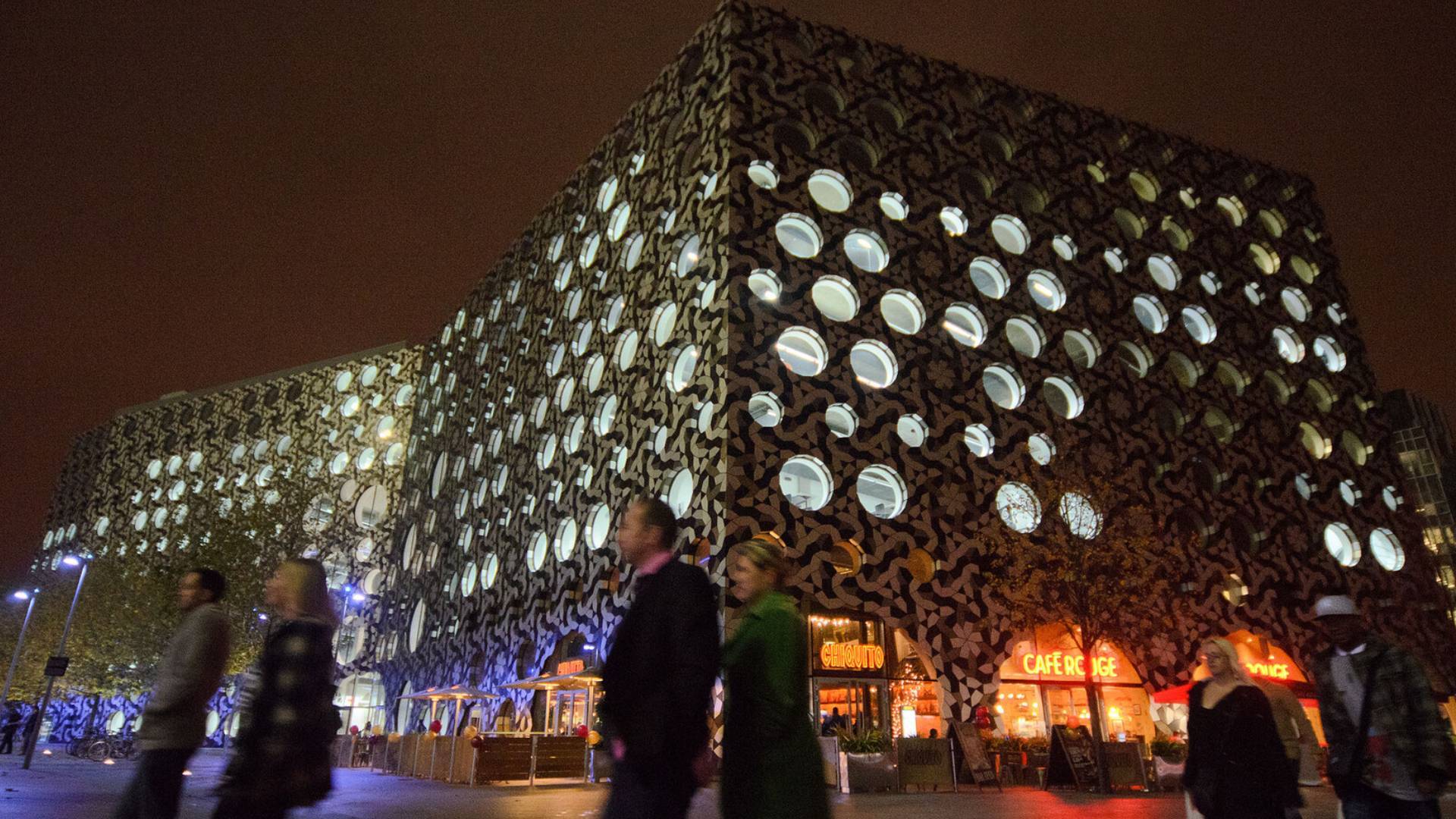 Ravensbourne
Accessibility links
Skip to content
Accessibility Help
Five top tips for writing your personal statement
This article was last updated 14 December 2021.
With applications for UK undergraduate uni courses due in January, it's all starting to feel pretty real. The deadline is on 26 January 2022 for a majority of courses.
Whilst it might feel a bit overwhelming, your personal statement is a great chance to tell your chosen universities all about yourself and why you're passionate about the course you're applying for. But how do you know what makes a good statement? We caught up with StudyTuber and second-year student, Fran Tchapdeu (aka Simply Fran) , to get her top tips.
University is such a massive personal and financial investment, so it's so important to pick the right subject for you. I can assure you that, once you have, writing your personal statement will become less so of a chore and you'll actually start to enjoy it a lot more cos you're writing about a subject you really enjoy and you're expressing those interests.
We have to remember that, at the end of the day, these admissions tutors are reading through hundreds of personal statements every single day of students who are probably going to say they have a similar set of skills, such as communication and organisation. So we want our personal statements to stand out with unique examples of when we demonstrated those skills. Also, avoid just listing work experiences that you did. I really recommend reflecting upon what you actually learnt from each individual work experience and why that furthered your passion and interest in the degree that you want to do.
Now my third tip for your personal statement is to be yourself. The personal statement is very much that – your personal reasons for wanting to do that subject. A really good way of conveying this is that, when you're proofreading or redrafting your statement, look at it line by line and ask yourself: "does this sentence convey my personal passions and reasons and enthusiasm for doing this subject?" If it doesn't, maybe consider rewording it so it does.
Now my fourth point is to remember that your personal statement is almost like an essay. It's so important to remember that your personal statement must have a really good flow to it. As I said before, admissions tutors are probably spending hours reading through statements and it's so important that we try to make it easier for them by making our statements enjoyable to read, easy to read and also grammatically correct. A really good tip that I got from some of my teachers is to open all of your paragraphs off with a key sentence – a sentence that your whole paragraph will focus on and develop. Integrating your personal experiences with bursts of knowledge of the subjects you've been studying at A-levels can be a really nice way of structuring your statement.
Now my fifth tip is to be aware of the ratio of extracurricular activities to academic and super-curricular activities that your universities expect from your personal statement. Extracurricular activities are anything that you gain skills from but isn't directly related to your school work. Now super-curricular activities are things that are almost a development of the stuff you're learning at school. So books that you've read that relate to your History class, documentaries that you've watched that relate to what you were doing in GCSE Biology. For your more academic universities or science courses, they may expect a lot more super-curricular activities and academic activities. For more vocational courses, they may expect you to have more extracurricular activities and this may demonstrate that you have a lot of transferable skills.
Remember...
There's no right or wrong way of writing your statement. As long as you're able to express yourself in a unique, creative way, this is absolutely fine. Don't think that you need to fit any kind of stereotypical mould. Universities want you to be yourself – they celebrate diversity and they want to see students from all walks of life with a range of experiences and interests.
Don't feel that you need to fit any stereotypical mould... universities want you to be yourself – they celebrate diversity and they want to see students from all walks of life.
More on Fran's top tips
1. make sure it's the right course for you.
As Fran explains, making sure you've picked the right course for you is essential for keeping motivated both in writing your personal statement and once you get to uni! She recommends asking yourself the following three questions to suss out if you've made the right decision:
Which subjects or topics do I actually enjoy revising for?
Which subjects or topics do I find myself wanting to know more about? For example, you might find yourself reading about them or watching documentaries
What are my top skills and character traits and do they overlap with a profession that relates to that course? You could ask a parent, friend or teacher for some extra input if you're not sure.
2. Don't just list skills – give examples
Giving really solid examples of how you've demonstrated different skills or what you've learnt from different experiences will show the admissions tutors that you mean business. Here's a handy example from Fran's personal statement showing the difference between just listing skills versus demonstrating those skills:
Listing skills: "I have good communication and time management skills"
Demonstrating skills: "As Head Girl, I have enjoyed delivering various presentations and assemblies which have challenged my ability to confidently communicate. Also, balancing Head Girl duties alongside the workload of Year 13 demanded an increase in my time management skills."
3. Be authentic. Don't try to be someone else!
Getting your own voice, personality and passions across is really important, so your prospective universities can get a sense of what makes you tick. It's also important not to fall into the trap of accidentally copying bits of other people's statements, such as example statements you've seen online. They might be worded particularly nicely but be aware that the UCAS system has plagiarism software to make sure your work is original, so keep it true to you!
4. Get the details right. Grammar and structure count
OK, OK, we all know grammar is important, right? But what if it's just not your strong point? Fran suggests seeing if your teachers at school can help out, such as English teachers and subject teachers for the course you're hoping to study. If your school or college has a UCAS applications administrator, they could also be a good person to ask. Bear in mind that they may be getting requests from a lot of students so try to approach them early if possible! Or you could always call on a grammar-savvy friend or relative to help you dot the i's and cross the t's.
5. Balance academic and non-academic activities
As Fran says, different courses and universities may require different ratios of academic (super-curricular) to non-academic (extracurricular) activities to be discussed in your personal statement. To find out what your chosen universities expect, Fran suggests checking on their website for the information. If you're struggling to find it, she recommends seeing if there is a contact listed for their admissions team, who should be able to point you in the right direction.
Find out more
Check out UCAS' personal statement tool for more advice on how to structure your personal statement
Head to The Student Room to see their bank of example personal statements broken down by subject.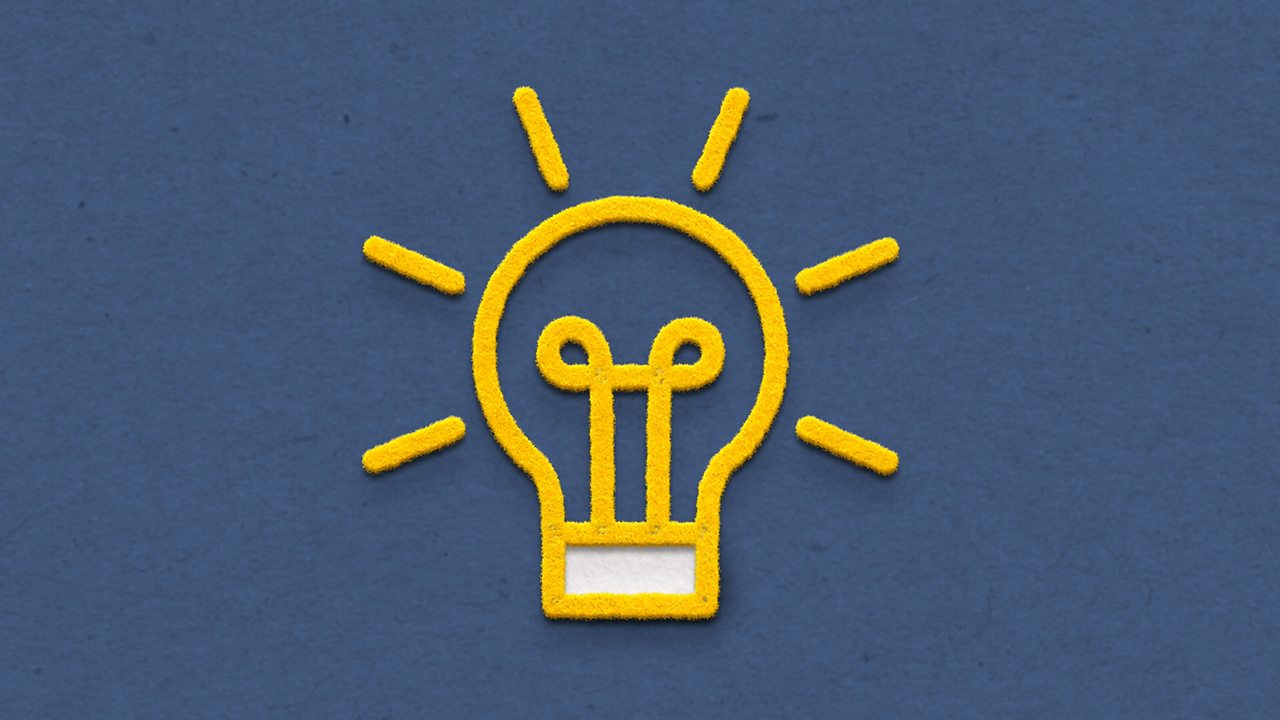 How can I explain my skills to employers?
Learn how to demonstrate your abilities using the STAR method.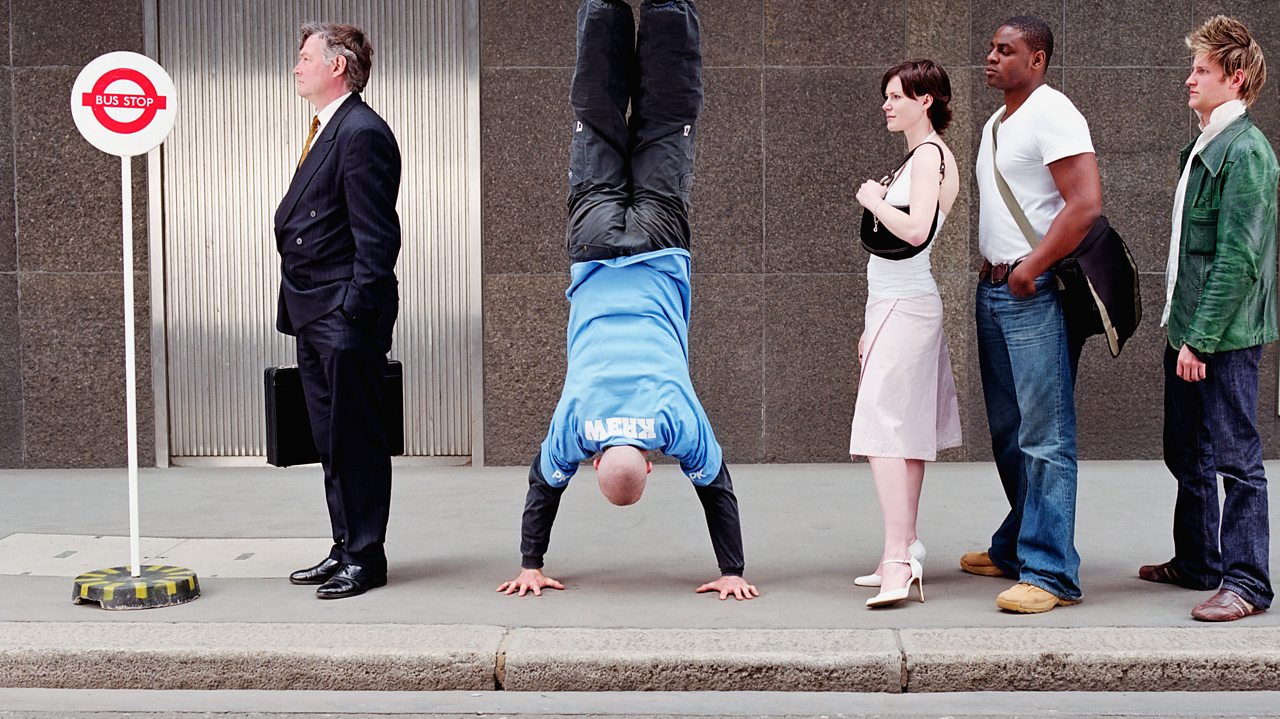 Ten skills you might not know you had
You have more skills than you realise and they are valuable to employers. Here a list of 10 personal skills you might not have thought about.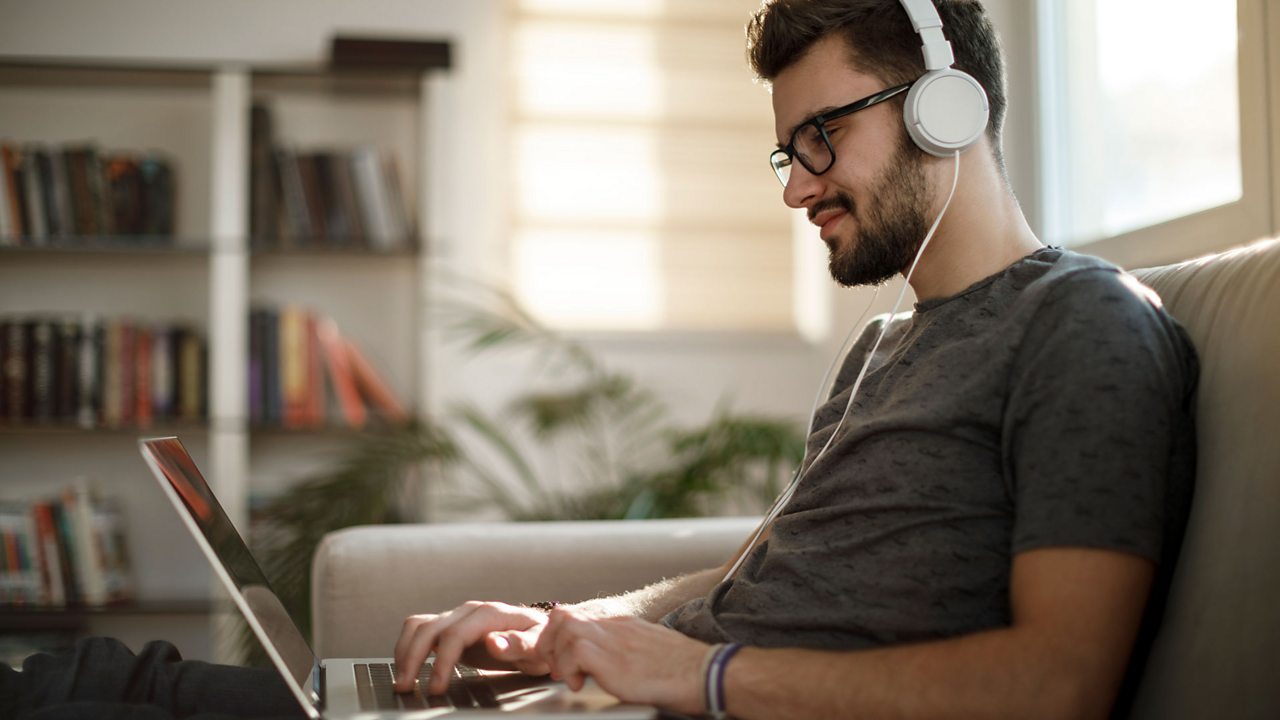 Five savvy ways to make money as a student
University side-hustles you probably hadn't thought of.
International
Schools directory
Resources Jobs Schools directory News Search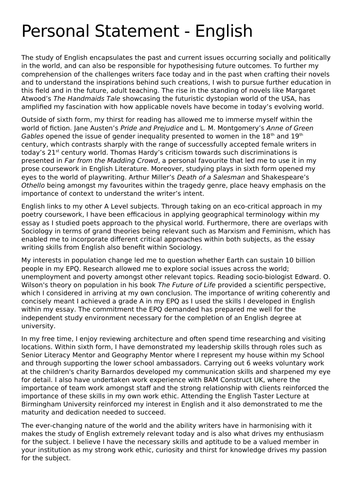 English Personal Statement
Subject: English
Age range: 16+
Resource type: Other
I create revision resources aimed at A Level (and GCSE) students focusing on English Literature (AQA), Geography (Edexcel), Sociology and 1st year university Law students.
Last updated
27 April 2019
Share through email
Share through twitter
Share through linkedin
Share through facebook
Share through pinterest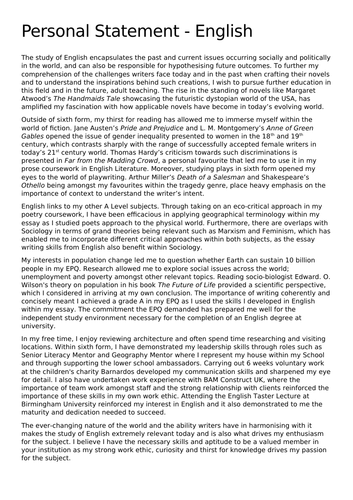 For students applying via UCAS for an English course, this personal statement can act as a guide. Please do not copy and paste any part of it as you will be caught for plagarism. This resource is only to be used as an example to show what a good personal statement should contain.
This personal statement was used in 2018 to apply for English at: University of Birmingham = AAB offered King's College London = AAA offered Queen Mary's London = BBB offered (unconditional offer) Queen's University Belfast = AAB offered Warwick University = AAA offered
Creative Commons "Sharealike"
Your rating is required to reflect your happiness.
It's good to leave some feedback.
Something went wrong, please try again later.
This resource hasn't been reviewed yet
To ensure quality for our reviews, only customers who have downloaded this resource can review it
Report this resource to let us know if it violates our terms and conditions. Our customer service team will review your report and will be in touch.
Not quite what you were looking for? Search by keyword to find the right resource:
Student Good Guide
The best UK online resource for students
Psychology Personal Statement Examples
When applying to a Psychology course it's important to write a strong psychology personal statement . Use our psychology personal statement examples as a guide for writing your UCAS application . Below are 3 examples you can read.
Personal Statement Example For Psychology
With every academic paper and publication, I read since studying Psychology at GCSE, my interest in the subject has grown. In light of my fascination with behaviour and the mind, as well as my interest in science, Psychology is my chosen subject for further study. It is extremely important to me to continue learning and building upon my knowledge, and I am passionate about engrossing myself in this subject at university.
At present, the debate of nature versus nurture is the most significant area of academic psychology that I am interested in. As a result of my interest in this argument, I have read Philip Zimbardo's Lucifer Effect, which has furthered my intrigue and guided me in new directions. My fascination with environmental influences on human behaviour, and the idea that our surroundings can influence how we treat others, is greatly enhanced by my exploration of these concepts. Through my undergraduate degree, I hope to pursue research in this field of persuasion-based behavioural studies based on Cialdini's principles of social influence.
Weekend jobs have helped me broaden my skill base and diversify my already acquired competencies while in school, as I have been able to widen my skill base and diversify my competencies. Having worked in a Deli with one other colleague gave me the opportunity to develop my organizational and motivational skills. We ran the shop alone and worked both as a team and alone while providing high-quality customer service under pressure. I gained confidence in my leadership abilities and also learned how to function well within our small team, hit set targets, deal with customers, and assist my colleague when he was short-handed. I feel prepared for large workloads, pressured deadlines, and projects involving both team and individual work, as I have made an effort to prepare myself for the demands of higher education by having these skills while studying psychology – the benefits of having these skills will be invaluable whilst reading psychology.
As a credit controller for Harlands Services, I have developed my analytical and statistical skills and developed my eye for detail. As a result of examining and investigating unpaid contracts, my critical and numerical skills have greatly improved; I am confident of my capabilities in this field and look forward to applying them in the future. Having this position at Harlands has also been valuable – it has taught me persuasive tact when dealing with outstanding payments, and it has illustrated the benefits of dealing patiently with sometimes abusive clients. In order to develop these communication skills, I worked in the community teaching skateboarding – communication is an essential aspect of psychology, and I intend to use this aptitude in practical seminars and in projects that require interviews and verbal testing.
My ambition is to continue my studies and pursue a PhD, eventually leading to a career in academia. As part of my postgraduate studies, I am interested in the British prison environment and rehabilitation process, as well as institutional aggression. During my undergraduate studies, I realize that these interests can be developed, or even superseded.
As a member of The British Psychological Society and avid reader of The Psychologist, I have attempted to academically prepare myself for my undergraduate course over the past two years. In addition to providing excellent insight into world news and opinion, The Economist also provides informed writers and a diverse range of viewpoints. Being able to study at university offers us many opportunities to positively influence our environment and to support others. I value being aware of global events and issues.
My dedication and perseverance show that I am motivated to study psychology for academic reasons as well as to acquire the crucial skills required to be successful in college.
My career will be launched with this undergraduate degree, thus my expectation and motivation are already very high. As someone who studied psychology at both the GCSE and A Level, I feel prepared for the challenges that lie ahead and am eager to meet them with the knowledge and abilities I have gained from work experience and education, as well as those I have yet to acquire.
Read our guides:
How To Write A Personal Statement For Psychology
UCAS Personal Statement
Successful Psychology personal statement example
Growing up, I was fascinated by psychology after experiencing a psychiatrist and researching Milgram's Electric Shock Experiment. People can apply potentially fatal shocks to innocent people, and neurotransmitters such as serotonin and dopamine can shape a person's mental state. As a result of these early exposures, I developed a passion for psychology and a desire to specialize in childhood development psychology to help others navigate their own internal struggles much as my psychiatrist had helped me.
This desire was further reinforced when I had the opportunity to serve as a reading mentor to a group of children, including one with autism. This role allowed me to work with a diverse group of children, hone my patience, and observe firsthand the impact of various learning styles. I also initiated a mentoring program for children with Type 1 Diabetes, drawing on my own experiences with the condition to provide support and reassurance. My work in a pharmacy and participation in campaigns to raise funding and awareness for diabetes research have also given me valuable experience interacting with patients and advocating for their needs.
In addition to psychology, I am currently studying sociology, and business studies, and have previously studied government and politics. Group work and presentations are a regular part of my studies, enabling me to strengthen my teamwork and presentation skills. One of my favourite theories that I have explored in psychology is Bowlby's attachment theory, which delves into how children form attachments and how these shape their development, ultimately influencing the person they will become.
Over the last 5 years, I have volunteered at a local independent charity shop on Saturdays and during my last 5 summer holidays, I volunteered three times a week. I am entrusted with a great deal of responsibility, including handling the day's banking. I am also actively involved in campaigns to raise funding and awareness for diabetes research, including participating in walks and writing letters to my local MP. In my free time, I enjoy listening to psychology podcasts from the University of Oxford, such as "How is depression treated?" These podcasts have provided me with insight into the evolution of treatments and the varied effects of physical and psychological therapies such as Cognitive Behavioural Therapy.
I also gained practical experience collecting qualitative and quantitative data as part of a joint study between the University of Manchester and the University of Bristol on cyber-safety. Aside from attending lectures, I also worked with final-year undergraduates on their projects at the University of Bristol's Brain Week. During his research, one student examined the effects of alcohol on coordination while driving. In spite of its brief duration, this experience was extremely enlightening and sparked my excitement regarding the possibility of attending university, deepening my knowledge and understanding, and possibly conducting my own research.
Health Psychology personal statement example
I am excited to apply to study psychology at the university level as someone who has always been fascinated by how the mind works. My interest in this psychology first developed during my time at King David School, where I was fortunate enough to have the opportunity to participate in a psychology research project as part of the UK secondary school competition. This experience sparked my curiosity and passion for understanding the complexities of human behaviour, and I knew that I wanted to pursue this further.
Throughout my time in secondary school, I was an active member of the psychology club, where I enjoyed discussing and debating various psychological theories with my peers. I also took an extra-curricular psychology course, which allowed me to delve deeper into the subject and develop a greater understanding of its various sub-disciplines. In addition to my coursework, I also completed several independent research projects on topics such as the effects of social media on mental health and the role of attachment in romantic relationships. These projects further fueled my desire to explore the psychology and deepen my understanding of the human experience.
Outside of the classroom, I have always been drawn to helping others and have volunteered at a local mental health clinic, where I was able to witness firsthand the impact that psychological support can have on an individual's well-being. This experience further solidified my desire to enter psychology and make a positive difference in the lives of others.
I am confident that my passion, curiosity, and dedication to psychology make me an ideal candidate for this program, and I am excited to have the opportunity to continue my studies at the University level. I believe that the combination of my academic achievements and real-world experience makes me uniquely qualified for this program, and I am eager to contribute to the dynamic and diverse community at the University.
Personal Statement Examples
Neuroscience Personal Statement Examples
Graphic Design Personal Statement Examples
Film Production Personal Statement Examples
Events Management Personal Statement Examples
Counselling Personal Statement Examples
Forensic Science Personal Statement Examples
Children's Nursing Personal Statement Examples
Chemistry Personal Statement Examples
Sports Science Personal Statement Examples
Mechanical Engineering Personal Statement Examples
Electrical and Electronic Engineering Personal Statement Examples
Quantity Surveying Personal Statement Examples
Social Work Personal Statement Examples
Physiotherapy Personal Statement Examples
Journalism Personal Statement Examples
English Literature Personal Statement Examples
Marketing Personal Statement Examples
Computer Science Personal Statement Examples
Fashion Marketing Personal Statement Examples
Dietetic Personal Statement Examples
Product Design Personal Statement Examples
Aerospace Engineering Personal Statement Examples
Geography Personal Statement Examples
Business Management Personal Statement Examples
Politics Personal Statement Examples
Oxbridge Personal Statement Examples
Zoology Personal Statement Example
Sociology Personal Statement Example
Fashion Personal Statement Example
Mathematics Personal Statement Examples
Software Engineering Personal Statement Examples
Philosophy Personal Statement
International Relations Personal Statement Example
Biochemistry Personal Statement Example
Dentistry Personal Statement Examples
Midwifery Personal Statement
Law Personal Statement Example
Medicine Personal Statement for Cambridge
ICT Personal Statement
Chemical Engineering personal statement example
Primary Teacher PGCE Personal Statement
PGCE Personal Statement Example
Games Design Personal Statement
Paramedic Science Personal Statement Examples
Occupational Therapy Personal Statement
Pharmacy Personal Statement Example
Criminology Personal Statement Example
Radiography Personal Statement
Actuarial Science Personal Statement Example
You control your data
We use cookies to tailor the experience of creating resumes and cover letters. For these reasons, we may share your usage data with third parties. You can find more information about how we use cookies on our Cookies Policy . If you would like to set your cookies preferences, click the Settings button below. To accept all cookies, click Accept.
Cookie settings
Click on the types of cookies below to learn more about them and customize your experience on our Site. You may freely give, refuse or withdraw your consent. Keep in mind that disabling cookies may affect your experience on the Site. For more information, please visit our Cookies Policy and Privacy Policy .
Choose type of cookies to accept
These cookies allow us to analyze our performance to offer you a better experience of creating resumes and cover letters. Analytics related cookies used on our Site are not used by Us for the purpose of identifying who you are or to send you targeted advertising. For example, we may use cookies/tracking technologies for analytics related purposes to determine the number of visitors to our Site, identify how visitors move around the Site and, in particular, which pages they visit. This allows us to improve our Site and our services.
These cookies give you access to a customized experience of our products. Personalization cookies are also used to deliver content, including ads, relevant to your interests on our Site and third-party sites based on how you interact with our advertisements or content as well as track the content you access (including video viewing). We may also collect password information from you when you log in, as well as computer and/or connection information. During some visits, we may use software tools to measure and collect session information, including page response times, download errors, time spent on certain pages and page interaction information.
These cookies are placed by third-party companies to deliver targeted content based on relevant topics that are of interest to you. And allow you to better interact with social media platforms such as Facebook.
These cookies are essential for the Site's performance and for you to be able to use its features. For example, essential cookies include: cookies dropped to provide the service, maintain your account, provide builder access, payment pages, create IDs for your documents and store your consents.
To see a detailed list of cookies, click here .
This site uses cookies to ensure you get the best experience on our website. To learn more visit our Privacy Policy

CV Examples
How to Write a School Leaver CV [Template & Examples]
How to Write a School Leaver CV [Template & Examples]
School's out, the world of work awaits. Stop worrying about your lack of experience and learn how to write a school leaver CV recruiters will love.
You've learned a lot at school but there's one thing they didn't teach you. The best way to write a CV.
That's understandable, your teachers weren't all career experts. But thankfully, we are, and you're about to learn how to write a school leaver CV designed to show off your strengths and impress recruiters.
Don't be worried about your lack of experience. You don't need decades of work history to write a good CV. You just need to learn some simple strategies to create a CV that's professional and on point.
Read on and you'll see a school leaver CV example you can adjust and make yours. Plus, you'll learn an easy formula for writing a cv for school-leaver jobs that will land you 10x more interviews than any other school leaver CV template out there.
Here's a school leaver CV example made with our builder.
Want to save time and have your CV ready in 5 minutes? Try our CV builder. It's fast and easy to use. Plus, you'll get ready-made content to add with one click. See 20+ CV templates and create your CV here .
Create your CV now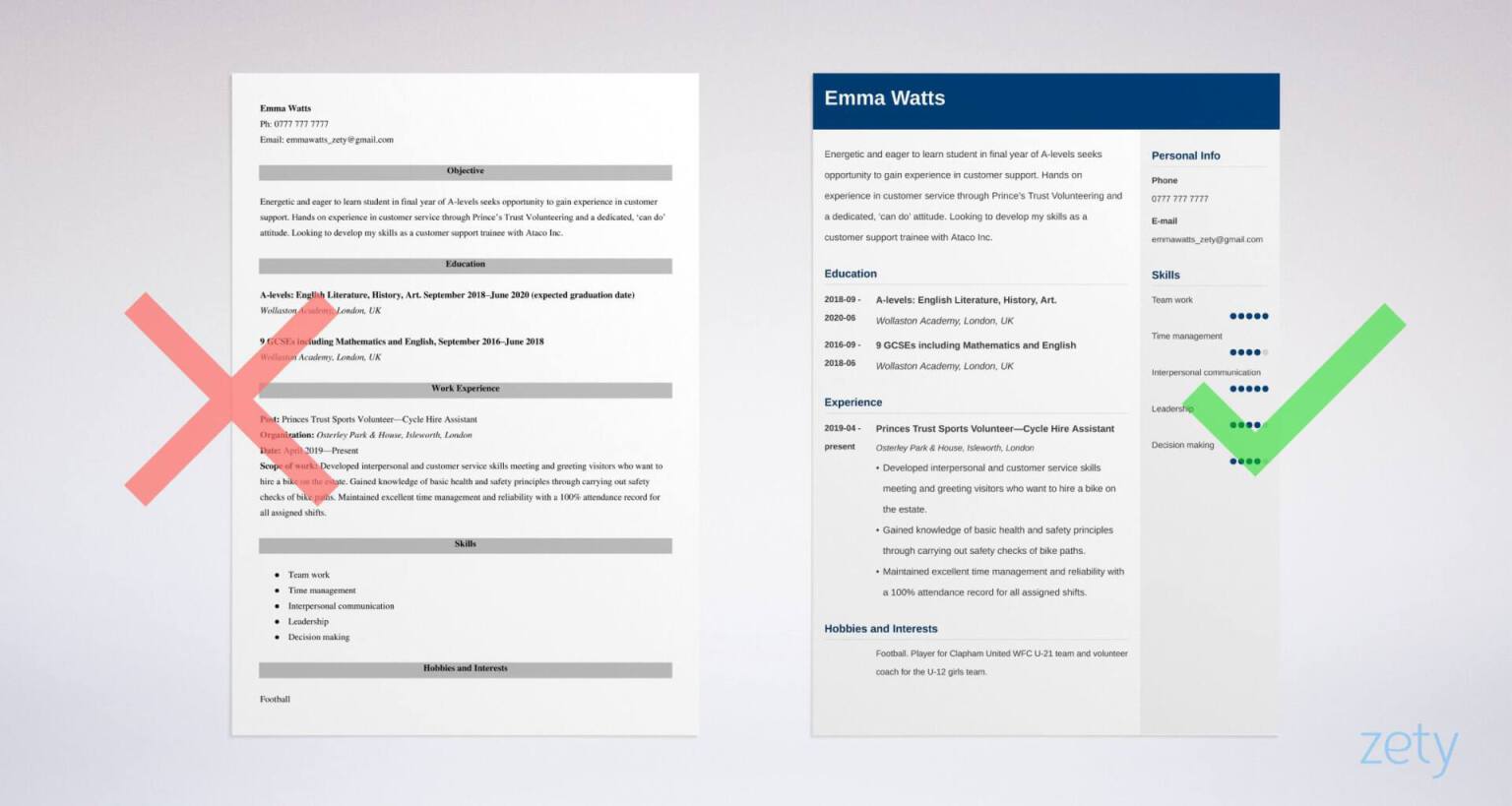 School-leaver CV made with our builder— See more templates and create your CV here .
Looking for more detailed advice or guides for specific careers? Read more here:
How to Write a CV [Professional UK Examples]
Shop Assistant CV Example
Hospitality CV Example
Barista CV Example
Retail CV Example
Sample School Leaver CV Template
Ph: 0777 777 7777
Email: [email protected]
Energetic and eager to learn student in final year of A-levels seeks opportunity to gain experience in customer support. Hands on experience in customer service through Prince's Trust Volunteering and a dedicated, 'can do' attitude. Looking to develop my skills as a customer support trainee with Ataco Inc.
A-levels: English Literature, History, Art. September 2018–June 2020 (expected graduation date)
Wollaston Academy, London, UK
9 GCSEs including Mathematics and English, September 2016–June 2018
Work Experience
Princes Trust Sports Volunteer—Cycle Hire Assistant
Osterley Park & House, Isleworth, London
April 2019—Present
Developed interpersonal and customer service skills meeting and greeting visitors who want to hire a bike on the estate.
Gained knowledge of basic health and safety principles through carrying out safety checks of bike paths.
Maintained excellent time management and reliability with a 100% attendance record for all assigned shifts.
Time management
Interpersonal communication
Decision making
Hobbies and Interests
Football. Player for Clapham United WFC U-21 team and volunteer coach for the U-12 girls team.
I've just told that you need to write a CV if you want a job. But if you've never written one before you're probably wondering what a CV exactly is.
A CV, which is short for curriculum vitae, is a document that contains information about you that tells employers about your education, skills and experience.
You then send your CV to employers when you make a job application, and they read it and use the info you included to decide whether or not they want to interview you for the job.
So now you know what a CV is, it's time to learn how to write one.
Here's how to write a school-leaver CV:
1. Use the Best Format for Your School Leaver CV
A school-leaver is a person who has just left or is about to leave school, having completed their studies. The purpose of your school leaver CV is to show that you're an excellent candidate for employment despite your lack of experience.
Youth unemployment remains high and is currently increasing . It's a tough job market. But there are a few things you can do that will instantly give you the edge over the competition. Graduate at the top of your job-hunting class by creating a professional first impression. Here's how.
Choose the right type of CV format . The best choice for a school leaver CV is the chronological format. It's the classic format that recruiters are most familiar with and it's fully compatible with the ATS software that scans your application.
Use the best settings for your CV layout . Page margins should be set at one inch on each side, text should be left-aligned with no justification and you should double space between each CV section. This creates plenty of white space , which makes your CV easier to read and helps the recruiter find the info they need.
Choose a professional CV font . Cambria, Arial and Helvetica all look great.
Less is more, don't overdo it. The best CV length is no more than two pages, and for a school-leaver, one page is even better.
Unless the job advert says otherwise, save your CV as a PDF to keep your formatting intact.
Don't attach your photo or include any personal info like your date of birth.
Pro Tip: Check, check, and check again. Spelling and grammatical mistakes can ruin your chances. Use your word processor's built-in spell checker, run your CV through a writing app like Grammarly and have a friend check your work. A perfectly presented CV is instant proof of your writing proficiency, one of the top soft skills employers want.
2. Put Your Contact Details in Your CV Header
Your CV header is the very first lines of text that contain your name and your contact information. Here's what to include.
Your full name
Phone number
Email address. And make it a professional looking one based on your name.
You don't have to include your residential address. It's not relevant and it just takes up space you could use for more important information.
Read more: What to Include in a CV: Essential CV Sections
3. Write a School Leaver CV Personal Statement
Remember your English classes? When it came to creative writing the most important thing they would've drummed into you is writing an exciting introduction. You need to grab the reader's attention and hold it so they'll keep reading all the way through. That's exactly what your school leaver CV personal statement does. It acts as the crucial intro to your CV story.
3–4 sentences is all you've got to make the hiring manager take notice. But don't let that scare you, just use these three simple questions as your formula and you'll make the recruiter hungry for more.
Who are you?
What can you offer to the employer?
What are your career goals?
Answer these questions differently depending on whether you have any experience or not. If you're like most school leavers and you don't have any experience, then do this.
Make a list of your skills, strengths and experience. Focus on your education and any extra-curricular activities you participate in, such as sports. Highlight anything that would help you perform well in the job you're applying for.
Now choose 3–4 items from your list that match up with what's listed in the job advert. Then combine them with passion for the role, and knowledge about the employer to prove that you'll be a good fit.
This is what's called 'tailoring' your CV to the job, and it's one of the best things you can do to improve your chances of success.
If you've had some work experience while you were at school and you're applying for a job in the same industry, then do this.
Make a master list of all your selling points as an employee. Include all of the experience, skills and abilities you have that make you a 'must hire' candidate.
Then re-read the job description in the advert, make a list of the skills and experience it demands and match it up with 3–4 points from your own list.
Use these points to write a personal profile tailored to the job you're targeting
Regardless of your experience, this section is easier to write if you leave it until last. It's much faster when you've got everything else all set out and ready to refer to.
Remember: Don't make it about you, make it about the employer. Applying for a retail job? Don't just talk about how much you love that particular shop, that's about you . You've also got to mention how you could offer great customer service and improve sales, that's about the employer .
Check out this guide for even more tips on how to write your personal profile: How to Write a CV Personal Statement [20+ Examples]
When making a CV in our builder, drag & drop bullet points, skills, and auto-fill the boring stuff. Spell check? Check . Start building a professional CV template here for free .
When you're done, Zety's CV builder will score your CV and tell you exactly how to make it better.
4. Include an Education Section
Usually this section would come after your work experience. But on a CV template for a school leaver it's best to put your education first. At this stage of your career it carries more weight than your work history.
Include the name of the school you went to, its location, and the years you attended.
List individual subjects for your A-levels.
For GCSEs you generally only need to list Maths and English, many employers look for passes in these subjects as a minimum requirement. But—
If you have a GCSE subject that's directly related to the job you are applying for then do mention it.
5. Complete Your School Leaver Work Experience Section
If you have no experience whatsoever then feel free to omit this section. However, it's vital to include any experience you do have. Any work experience at all is a big advantage when you're writing a school leavers CV. Here's how to do it right.
List your most recent job first and work back in time from there listing any previous jobs. That's the reason this type of CV format is also called reverse chronological.
For every entry, write your job title, name of the employer, dates of employment (use "present" as the end date if you're still working there), then write up to six bullet points describing the job.
Start each bullet point with a CV action word like undertook, acted as or produced to give them added impact.
Try to include measurable achievements, not just your duties. The trick is don't just say what you did, show how well you did it.
Always tailor your CV work experience section to the description in the job advert. Highlight what the employer is looking for and match your experience to what's required.
Use the CAR (Challenge-Action-Result) formula to structure your bullet points.
Let me explain that last point in more detail. It's a simple way of adding more impact to your bullet points. A way of showing the hiring manager you've got the ability to make a positive contribution. Look at this example:
Reduced excessive spending on office supplies by negotiating a discount with a new supplier , saving £200 per month .
There's a challenge , too much money is being spent on office supplies. An action , negotiating a discount. And a result , an impressive monthly saving. It quantifies that saving too, and that just means saying how much it was by writing the actual number. It's another important way of showing an employer exactly how you can help
Pro Tip: If you have no experience at all then be proactive. There are plenty of ways to gain that all important experience. Try volunteering for a local charity. Check if your school or college organises work experience placements or contact the Prince's Trust . Any experience you can get will be a boost to your CV.
Want even more good CV advice? Check out our guide: 20+ CV Tips and Advice for Job Application Success
6. Show Off Your School Leaver CV Skills
When writing a CV for a school leaver you need to highlight your skills. And I don't mean your ability to down 30 Nando's extra hot chicken wings in 30 minutes. This is all about skills that'll impress employers. Here's what to do.
Go to the job advert again, read the job description and list which skills are mentioned.
Now write a list of your own skills, refer to your education and work experience sections for inspiration. But also think of any skills gained from other parts of your life experience too.
Ultimately you'll want to list 5–10 skills on your CV. Include some that match with the job description but don't be afraid to also include skills that are universally desirable, like interpersonal skills.
Aim for a mix of soft skills and hard skills .
These skills would look great on a school leaver CV.
Skills for a School Leaver CV
IT skills (name the programs you're familiar with)
Interpersonal skills
Negotiation
Adaptability
Read More: Best List of Skills to Put on a CV [Top Skills & Examples]
7. Add Additional Sections to Your School Leaver CV
There's one big problem with your average school leaver CV. They all look pretty similar. There's no career history to distinguish between each candidate and that makes it tough to stand out. But there's an easy way of customising your CV to stop you getting lost in the crowd. Add some additional sections. Here's how.
Can you speak another language? Foreign language skills are needed at all levels of the workforce and are a great choice for a school leavers CV.
Include hobbies and interests on your CV. They're a great way of making you more relatable to the recruiter, it's proven we like people who are like us . It can also demonstrate your abilities. E.g. painting and drawing shows you have a creative mind.
You could also include projects, achievements, awards and volunteering. Anything that's relevant to the job and makes you stand out as a good candidate.
Read more: Best Hobbies and Interests to Put on a CV
8. Consider a Cover Letter
I know what you're thinking, who actually writes a letter these days? But in the world of recruitment, cover letters are still a pretty big thing. More than half of employers still say they're a must-have. Writing a cover letter to accompany your school leaver CV is another great way of making your job application stand out.
Here's how to write a cover letter in no time.
Use the right cover letter format .
Put a 'hook' in your cover letter opening . Show energy and passion, and include an impressive achievement that'll make you stand out as a candidate.
Demonstrate how your skills and experience will help you to excel in the job you're applying for. Like your CV, tailor your cover letter to each new job you target.
Put a call to action in your cover letter ending asking to meet or schedule a phone call to discuss the job further.
Stick to the right cover letter length .
Read more: What to Include in a Cover Letter for a Job [15+ Examples]
One last tip for you. Follow up your job application. If you haven't heard back within a week, contact the employer by email or phone about the status of your application. It's a great way of improving your chances of landing an interview. In fact, 22% of hiring managers are less likely to hire a candidate who doesn't follow up.
And that's it. You're all set to write a school leaver CV that'll get your working life off to a great start.
Plus, a great cover letter that matches your resume will give you an advantage over other candidates. You can write it in our cover letter builder here. Here's what it may look like: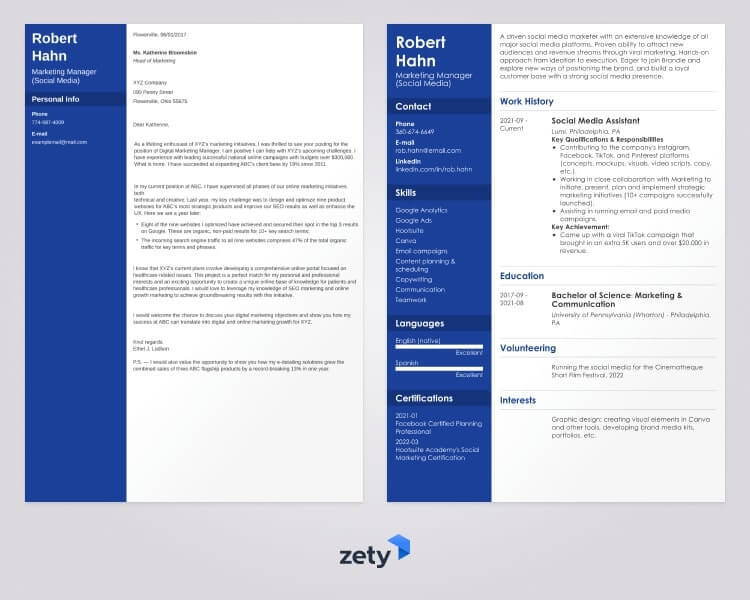 See more cover letter templates and start writing.
Thanks for reading. Have I covered everything you need to know about writing a CV for a school-leaver? Do you need something more specific, like a cv for 16 year old school leaver template? How about more cv examples for a school leaver? If you'd like to know anything at all about how to write your first CV, let me know in the comments section and I'll be happy to help.
Similar articles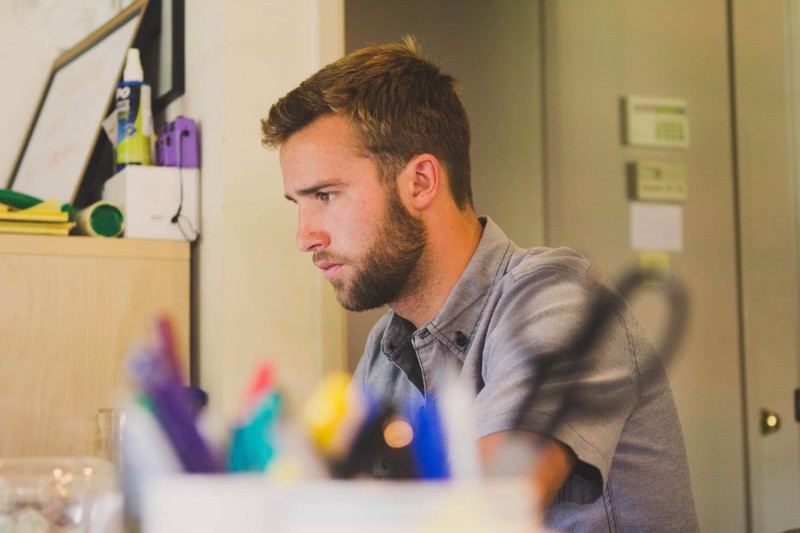 Student CV: Template + 20 Examples [Also With No Experience]
Think getting a job as a student with no experience is impossible? Think again. You just need a great CV. Follow our expert advice & you'll be hired in a flash.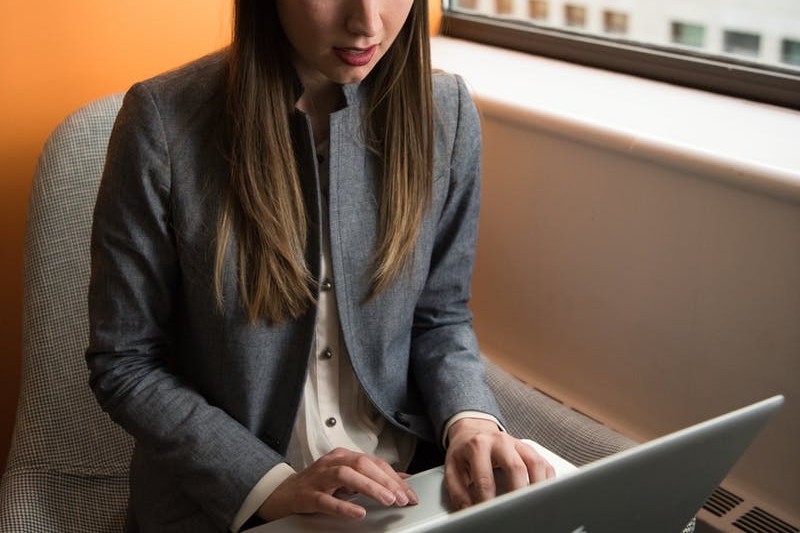 Graduate CV: Example & 20+ Templates (+Personal Statement)
Write a CV that'll get you a job before the ink on your degree is dry. With templates and expert tips to get you hired fast, even without experience.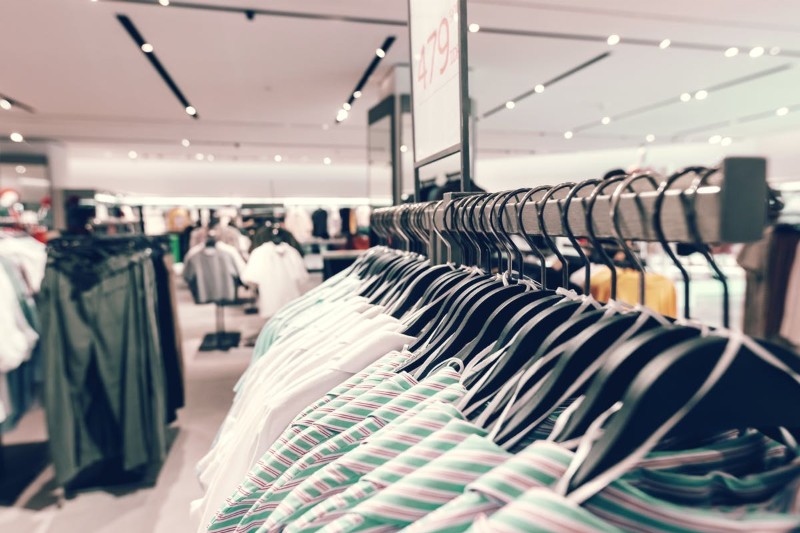 Retail CV Examples: Template for a Sales Assistant
Write a retail CV that'll get interviews coming at you like a customer stampede on Black Friday. Here's how.
Applying to Uni
Apprenticeships
Health & Relationships
Money & Finance
Personal Statements
Postgraduate
U.S Universities
University Interviews
Vocational Qualifications
Accommodation
​​​​​​​Budgeting, Money & Finance
​​​​​​​Health & Relationships
​​​​​​​Jobs & Careers
​​​​​​​Socialising
Studying Abroad
​​​​​​​Studying & Revision
​​​​​​​Technology
​​​​​​​University & College Admissions
Guide to GCSE Results Day
Finding a job after school or college
Retaking GCSEs
In this section
Choosing GCSE Subjects
Post-GCSE Options
GCSE Work Experience
GCSE Revision Tips
Why take an Apprenticeship?
Applying for an Apprenticeship
Apprenticeships Interviews
Apprenticeship Wage
Engineering Apprenticeships
What is an Apprenticeship?
Choosing an Apprenticeship
Real Life Apprentices
Degree Apprenticeships
Higher Apprenticeships
A Level Results Day 2023
AS Levels 2023
Clearing Guide 2023
Applying to University
SQA Results Day Guide 2023
BTEC Results Day Guide
Vocational Qualifications Guide
Sixth Form or College
International Baccalaureate
Post 18 options
Finding a Job
Should I take a Gap Year?
Travel Planning
Volunteering
Gap Year Guide
Gap Year Blogs
Applying to Oxbridge
Applying to US Universities
Choosing a Degree
Choosing a University or College
Personal Statement Editing and Review Service
Guide to Freshers' Week
Student Guides
Student Cooking
Student Blogs
Top Rated Personal Statements
Personal Statements By Subject
Writing Your Personal Statement
Postgraduate Personal Statements
International Student Personal Statements
Gap Year Personal Statements
Personal Statement Length Checker
Personal Statements By University
Personal Statement Frequently Asked Questions
Personal Statement Template
Job Interviews
Types of Postgraduate Course
Writing a Postgraduate Personal Statement
Postgraduate Funding
Postgraduate Study
Internships
Choosing A College
Ivy League Universities
Common App Essay Examples
Universal College Application Guide
How To Write A College Admissions Essay
College Rankings
Admissions Tests
Fees & Funding
Scholarships
Budgeting For College
Online Degree
Platinum Express Editing and Review Service
Gold Editing and Review Service
Silver Express Editing and Review Service
UCAS Personal Statement Editing and Review Service
Oxbridge Personal Statement Editing and Review Service
Postgraduate Personal Statement Editing and Review Service
You are here
Mature Student Personal Statements
Personal Statement Editing Service
10 Personal Statement Don'ts
Analysis Of A Personal Statement Example
Frequently Asked Questions
Personal Statement Timeline
Personal Statement Tips
Teacher's Advice
How To Write A Personal Statement
How To Start A Personal Statement
Submit Your Personal Statement
Use our UCAS personal statement template together with our example statements to help you put together your own unique statement.
To get started, enter your email address below - we will then use this to send you a link allowing you to save your personal statement template, and return to it at a later date.
Personal statement for PGCE primary
This is your chance to explain why you want to teach primary age children and convey your enthusiasm for teaching
This example should be used for guidance only. Copying any of this text could significantly harm your chances of securing a place on a course.
Example personal statement for PGCE primary
In my early education, reading and writing were a challenge. At age nine I received a diagnosis of dyslexia bringing with it extra support from the school. This gave me a real determination to overcome my disability. It drove me to study hard, achieve high GCSE and A-level grades and go on to achieve a 2:1 in criminology at the University of England. Although this is not a national curriculum subject, working through and coping with my dyslexia at university helped me nurture my own love of learning. I aim to emulate the support provided to me to ensure that no child is left behind in their learning due to barriers they may experience. I believe that being dyslexic will give me a unique insight into the support requirements of dyslexic children but I am aware that children face many other personal, social and emotional challenges alongside learning disabilities. Recognising these barriers and helping each child to have the confidence to succeed is one goal I hope to achieve as a teacher.
I began spending one day a week, then two days a week in a primary school, which has strengthened my love of learning. I spent time in both Key Stage 1 and 2 classrooms and have so far completed 40 days in a school. I observed lessons such as English, maths, Spanish, science and art, listened to pupils read, and went on to work with small groups. I started to grasp lesson planning and discuss with teachers' current educational issues, such as the changing curriculum. I was able to observe how different teachers handle classroom and behaviour management, particularly picking up on the importance of maintaining an assertive yet sympathetic style. This all shapes my classroom practice to become more effective, for example seeing someone moving up a reading band as a result of the extra time I gave to them. Recently I saw a child making good decisions with their behaviour as a result of the plans we made together. I am gaining experience currently with a year three class of 30 children, working with them one-to-one, in groups and leading the whole class. Learning to think on my feet numerous times a day is challenging but rewarding, especially when I receive positive feedback on my lessons.
For the past two years I have been a volunteer leader with my local Cub Scout group, consisting of 30 boys and girls aged between eight and ten years. This encompasses weekly meetings, trips and overnight camps. During camps, along with the other leaders, I am responsible for the children's physical and emotional wellbeing. I need many of the skills I have seen in the classroom to be an excellent leader. A highlight was being able to use my craft and sewing skills to instigate and lead a mural making project with the completed mural now proudly displayed in the scout hut. Resilience, good judgement, enthusiasm, energy, patience, creativity, responsibility, leadership, reliability and stamina are all essential. Being a volunteer leader has helped me grow my confidence, leadership and communication skills, which I look forward to bringing into the classroom.
Through my studies, work experience and volunteering, I have received and given feedback. I know how essential it is to provide constructive feedback that will help the recipient learn and develop rather than become demoralised. I have witnessed teachers providing meaningful and specific feedback to pupils and how this raises their self-esteem. I have learned from this and practised it in my own interactions with children, with positive results.
I wish to specialise in working with Key Stages 1 and 2 as I feel it is demanding but hugely rewarding to work with children at this vital formative period in their educational development. I am aware that the children within each class could be at vastly different levels in relation to their abilities.. Being able to confidently ascertain their levels and differentiate the work accordingly is something that I know I will need to master.
I achieved high grades in law, biology and statistics at A-level. I believe these subjects have provided me with a broad knowledge base to enable me to teach the full primary national curriculum. Even though I didn't study any design-related subjects at college, I do consider myself a creative person so would relish the chance to teach subjects such as art, music and drama alongside the core subjects of English, maths and science.
My criminology degree provided me with many relevant skills including data analysis, essay writing, critical analysis and research. I also developed the ability to work to a deadline under pressure, both independently and in groups, something I feel is directly relevant to teaching. Learning about the social inequalities in society alongside modules on safeguarding have provided me with a deeper insight into the affect these things can have, not only on a child but also the family and wider community. 
During my degree I undertook a one-month work placement with a homeless charity. I was tasked with trying to find valuable work experience to boost the self-esteem and self-worth of the individuals. This was a humbling and eye-opening experience. I met some truly amazing people both within the charity and among the service users. The many knock backs I received from companies helped to build my resilience and determination culminating in successfully finding an organisation that was willing to offer experience and training in the catering industry.
I believe that schools should be a safe and welcoming environment where children feel comfortable to express themselves, which in turn will aid their ability and willingness to learn. I hope that I will one day be able to provide this to all the children I teach.
Tailor your statement to primary teaching and include:
Why you'd like to teach this age group.
Elements from your degree that have helped to prepare you to become a primary school teacher.
Skills you have developed and where you gained them, such as communication, patience, resilience and planning.
Any examples you have working with the age group you wish to teach. This could be classroom based as well as through play schemes, youth groups and summer camps.
Any specialist training such as safeguarding, first aid or mentoring.
How your own educational background has influenced your desire to teach.
Your understanding of the primary national curriculum.
Your thoughts on children's wellbeing within the education system.
Find out more
Read all about applying for teacher training .
Get prepared with our teaching interview questions .
See more examples of teaching personal statements .
How would you rate this page?
On a scale where 1 is dislike and 5 is like
Dislike 1 unhappy-very
Like 5 happy-very
Thank you for rating the page
- Will you write my paper for me? - Yes, we will.
Our paper writing benefits, let's write a paper for you in no time, start with, "write my essay for me" and end with a perfect piece in your inbox, ready for download and submission for grading. it only takes four steps to go from one to the other..
Begin with "Write my essay" and add all the details you deem important, from the deadline and formatting style to your professor's rubric and writing style preferences.
Watch your expert write an essay online through the dashboard or reach out to our support team for progress updates whenever you get antsy about the deadlines or instructions.
Check out the first draft preview you get in your inbox and approve the order to download an editable file or get your writer to revise the paper to make it even better.
What do the customers of Write Paper For Me say?
Still hesitant just look: your fellow students in search of someone to "do my essay" have already used our services and were pleased with the results.
Was looking to pay someone to write my paper. Found these guys and been using them for two years now.
I was afraid of plag, but it hasn't been detected here. Get an essay once a month, and it keeps me from going insane, so I couldn't recommend it more.
I'm never doing another paper when ther's a pro to write an essay for me. I'd rather pay for it than waste my time.
I had to write my paper in two days but had no time. So I turned to my trusty writer. Sure, it was a bit pricey, but I got a pass, and the prof never suspected a thing.
I risked using this site knowing nothing of the real privacy here but it was the best decision of my life. I finally caught up on sleep, and my grades are better than ever.
When I need someone to write my paper for me cheap, I come here. Never failed a paper, and the prices are great. Wish the writers were more open, tho.
Wasn't sure they had true pro writers ready to do my paper for me. I know now they're the best! Big fan here, so keep up the good work, guys!
Finally, I found someone to do my essay for me, no questions asked. Upload the prompt and rubric—get the paper in a week or so. Simple, painless, cheap. Love it.
Never thought I'd pay someone to write my essay, but now I can't believe I waited this long to get help. It was much cheaper than I expected, super friendly and open!
These guys sure know how to write paper for me. It's just perfect for my class, and there's no way my professors know I'm cutting corners.
The best bargain is just a few clicks away!
Get an original paper that doesn't cost a fortune!
450 orders completed daily
86 disciplines of expertise
820+ professionals on our team
4.88/5 is the average order rating
​​Still have questions?
Contact our support agents and let them help you!
Is it time to write a paper for you? Contact us and relish the highest academic performance! 
Our professionals will do their best!
Why Should I Pay Anyone to Write My Essay?
If you're suddenly wondering, "Can someone do my paper for me?", there's likely a very good reason for that. After all, college is an eye-opening experience for most students. Not only is it your first attempt at independent life free from parents' oversight, but it's also a completely new level of academic requirements and independent study many aren't ready for. 
And if you're an overachiever or a perfectionist, keeping up with all the classes, assignments, extracurriculars, and side gigs will keep you up most nights. You will soon forget about your plans to discover the party scene, visit your parents every other weekend, or find your soulmate on campus. If you try to stay on top of all your responsibilities, you'll likely burn out or suffer an anxiety attack sooner rather than later. 
So don't feel bad if your thoughts go from "Can someone write my paper?" to "Write me a paper asap!" within the first few weeks of the college term. You're not alone, and it's perfectly normal to struggle in a new environment and buckle under the weight of elevated expectations. 
Luckily, you don't have to suffer in silence or give up on your dream of a college degree. Instead, you can seek help. And nowadays, it's as easy as typing "Make an essay for me" in live chat.
Why Should I Choose Write Paper For Me As My School Assistant?
A quick Google search will unearth dozens of do-my-paper services, adding to your stress, instead of alleviating it. But unfortunately, you cannot trust the first company you find, tell the writers "Write a paper for me", and hope for the best. Although you may be lucky enough to stumble upon a reliable company by accident, choosing a trustworthy service requires some research.
We suggest you look for these staples of a solid writing service WritePaperForMe has in spades:
Academic writers with proven experience in your major. For instance, our write my paper service employs hundreds of experts across the most popular majors, so we can handle anything from Anatomy to Zoology.
Thorough anti-plagiarism protocols. In our experience, a combination of writer training, strict citation procedures, and a mandatory plagiarism check ensure the best results for our clients.
Round-the-clock access to human support agents. With our 24/7 support, you don't have to wait for office hours to ask "Can you do my paper for me?". You can get answers to all your questions, paper progress updates, and other help whenever you need it.
Free and frictionless revision process. Although our writers do their best to meet your expectations on the first try, we guarantee free revisions and make the revision process easy and painless for everyone involved.
Detailed confidentiality terms that protect your personal and financial data. We adhere to local and international data protection regulations and keep the specifics of your order private, so your school can never learn about your paper from us.
Affordable rates that ensure the best value for money. We realize how tight money can be for students, so we keep our prices as low as possible while still keeping the writers happy and motivated.
| | |
| --- | --- |
| ⌚Timely delivery | Receive papers on time |
| 🔐100% anonymity | We respect your privacy |
| 🎯Custom-tailored approach | Best solutions to every case |
| 💰Money-back guarantee | Get up to a 100% refund |
| 📝Unlimited revisions | We deliver ideal papers |
If you want to make the most of these and other benefits, start by typing "Help me write my essay" in live chat, and we'll see what we can do for you.
We Handle Any Paper Writing Task for High School, College, and Grad School
One of the most common complaints when it comes to paper writing is a poor writing style, unsuitable for a specific academic level. Fortunately, that never happens to our customers, as we carefully match your requirements with our writers' expertise levels while keeping the rates affordable.
For example, when you come to us asking for a college essay, we'll round up our experts with Bachelor's degrees and above. Similarly, if you want us to handle MBA coursework, we'll match you with a writer who already has their Master's degree. And even doctorate papers, like thesis proposals or research papers, are not beyond our expertise, as our talent pool includes a fair share of PhDs.
So if you think our order form is too complex and your order doesn't need to go beyond "Write essay for me," we ask for your patience. After all, the more details you provide, starting with your academic level, the better we'll be able to help you.
"Type an Essay for Me" Is Not the Only Service We Offer
You've probably found our site when you were looking to pay someone to write your essay. And we will happily take over argumentative, persuasive, narrative, and creative pieces for you. However, the do-my-paper service is not your only option. We have plenty of offers for students who are unwilling to let others take over their work completely. Here are a few viable suggestions that can make your college writing much easier:
Editing works wonders for students unwilling to admit, "I need someone to write papers for me," and looking to improve their writing style. Choose this service if you want actionable suggestions that will instantly improve your chances of getting a higher grade.
Proofreading goes beyond the standard spellcheck and weeds out the smallest grammar, spelling, and style errors. Your professors will appreciate a flawless piece of writing without a single typo. 
Formatting doesn't have to be dull and time-consuming, especially when your reference list exceeds a few dozen sources. If you let our experts take over, you'll save yourself hours and submit a picture-perfect paper.
Paraphrasing is the best choice for fast results when you already have a flawless piece but need it to pass a plagiarism check the second time. Just say, "Help me write my paper based on this sample," and our writers will deliver a perfect replica, capable of fooling Turnitin.
We Employ Expert Academics to Make Your "Write My Paper" Order Perfect
Whether you're an English or a STEM major, you're probably wondering, "Who can write essay for me?" or "Why should I pay someone to write my paper for me when I know nothing about them?" And you're absolutely right about asking these questions. After all, thousands of freelancers offer to write essay online, but you can't know who to trust with your grades and record. To make your life easier, we take over the screening tasks to ensure only the best are hired and have the privilege to write an essay for you.
To get on our team, each writer must:
Provide us with a copy of a college or postgraduate diploma.
Share multiple samples of academic writing across different subjects, topics, and paper types.
Write a paper on a topic of our choosing within 24 hours to demonstrate research and writing skills.
Pass a timed English proficiency test with and score 80+ points.
And once hired, writers must keep their customer feedback rating high. Those who get negative comments don't stay on our team for long.
Although our hiring approach may seem harsh, it's proven its efficiency for writers and students. And we urge you to give our experts a chance to prove they're as good at writing papers as we claim they are.
We Deliver Every "Write My Paper" Order on Time
Timing is critical in the college papers market. An hour's delay can make your submission late and cause you to fail the class. And a drawn-out revision may fry your last nerve and end in a breakdown.
To guarantee your every "write papers for me" order arrives in your inbox on time, we use an efficient communication and time-management approach and train our writers, editors, and proofreaders in beating procrastination and writer's block. 
Still, we urge you to be realistic in your expectations. Research alone would usually take several hours, and writing and finishing touches need time, too. So please give our experts enough time to work on your paper and give yourself enough leeway for a quick review and revision.
Our "Write Essay for Me" Service Is Online and Ready to Help 24/7 
With so many responsibilities, it's not uncommon for students to forget about essays. So if you wake up in cold sweat scrambling for answers to "Can someone do my essay for me asap?" you won't be left to deal with the problem alone.
Our write my paper service never sleeps. The support agents operate round-the-clock through weekends and holiday seasons to ensure you can reach a human manager in your darkest hour and get the answers and support you need.
You can contact our team via:
Simply reach out, and explain your "write my paper" problem, and our managers will help you find a suitable solution. They can also get you in touch with your expert, provide progress updates, and explain our policy clauses and conditions.
We Guarantee Our "Write My Essay" Help Is Private and Confidential
"Can someone do my essay for me without risking my reputation?"
"I'm afraid my school will kick me out if they learn about my order."
If you're familiar with either of these lines of thinking, you're just like any other college student. However, you have nothing to worry about when you pay someone to write your essay for you with our service. We carefully guard the details of your order and do not disclose your personal information to anyone without a court order.
So the only way your professors and school administration can learn about our help is if you tell them, "I pay to write my essay". Without your confession, they'll have no hard evidence. Their accusations and threats will be empty, and you'll get away with buying papers easily, like thousands of our clients before you.
We Keep Working on Your "Write a Paper for Me" Requests Until You're Happy
Reputation is everything for paper writing services. Although no company is safe from accusations, negative reviews, and underhanded rivalry with fellow "write my paper for me" platforms, we strive to keep every customer happy and willing to return.
That's what our satisfaction guarantee is about. Whenever you come asking, "Write my essay online, we take your requirements seriously and ensure the experts fulfill your every instruction. And if you still think our writing could be better, you can order a free revision with your initial "write essay for me" parameters. Your writer will rework your piece according to your comments and return the second draft for your approval within 24 hours. With luck, you'll like it better, and if not, you can repeat the whole process again and again until you're 100% satisfied with your paper.
Ready to Reap the Benefits of Our "Write Papers for Me" Services?
If you're ready to place your first "write my paper" order, welcome to the order form. It's streamlined to guide you through sharing all the information your expert will need beyond your request of "write my paper for me". And if at any point you feel lost, confused, or too tired to deal with our simple "do my essay" order form, reach out to our support team. Call or type something like "I want you to write a paper for me," and they'll respond within seconds to help you complete the order, finalize the payment, and get the first progress update when we assign the best expert to your case.
How can I pay someone to write a paper for me? What are your payment methods??
We accept credit and debit card payments by Visa, MasterCard, Discover, JCB, and American Express. You can use a reliable and secure payment system that keeps your personal and financial information safe to get us to write an essay for you. So you don't have to worry and ruminate, "Is it safe to pay someone for writing my papers online?" After all, it's as safe as getting your next coffee batch on Amazon or paying for your Netflix subscription.
How fast can you write my essay for me?
"Write my essay ASAP!" and "Write my essay, and I need it yesterday!" are two of the most common requests we get from college students. And although we can't trick time and only have 24 hours in our days, we can deliver short pieces in 6 hours and longer assignments—within a day. As long as you don't come asking "Write my research paper in six hours," and are realistic about your expectations, our experts should be able to handle the tightest deadlines. But please account for a preview and revisions not to miss your submission deadline.
Can I talk to the person who'll do my essay for me?
Of course, you can. We realize you're probably thinking, "When I pay someone to write my paper, I want to have a direct line to this person." So all you need to do is log into your account and find the chat tab to ask your questions or provide comments. But please remember that writers may not be available 24/7, as they have research and writing to take care of. If you're thinking "I want round-the-clock access with the person I hired to write an essay for me," you're unlikely to find a writing service that will satisfy your needs.
Can you write my essay for me cheap?
Sure, our rates start as low as $6.99. Despite inflation and global crises, we keep our prices student-friendly. So anyone who comes asking, "write my paper for cheap" or "write my term paper without breaking the bank" will feel welcome and safe in the knowledge they'll get the best value for money. At the same time, we urge you to beware of online frauds promising free results, as every "Write my research paper for me for free" may end in a scam.
Is it legal to use your service and pay someone to write my paper?
Yes, it is legal. Whether you're carefully considering "Can someone do my paper for me?" in the privacy of your own mind or clamoring for assistance with the bold demands of "Write my paper for me now!", you're in the clear until you submit the paper you purchase for grading under your name. Even that isn't illegal in most countries, though it is frowned upon in most schools. It's up to you to decide what to do with the paper you get after we fulfill your order.
Can I pay someone to do my essay after it's done?
Sadly, no. In an ideal world of perfectly honest people, you'd say, "I need help write my research paper", and we'd have it ready for you for free and rely on your generosity. In the real world, our writers, editors, and support managers are real people who like to have a roof over their heads and meals on their tables. Our refund policy keeps you safe, but only your upfront payment protects our writers from scams. So whenever you ask, "Can you write my essay cheap?", we say, "Sure", but we ask you to cover the cost first.
Who will write my paper for me? How do I know they're qualified to handle it?
Every writer on our team holds a degree in one or more majors, possesses years of academic writing experience, and has a solid reputation among our clients. You can be sure that whenever you run asking, "Write essay for me", we'll match you with an expert best suited to handling your academic level, class, and topic. Be safe in the knowledge that we only hire seasoned academics to write papers for you.
How do I choose the best writer to write my paper for me?
You can select a specific expert to deal with your "write my essay" issue or pick a top or pro-level writer. Although either of these options will add to the bottom line, you won't have to wonder, "Who will write my essay?". We recommend selecting one of our premium experts for critical assignments that need a special touch to score top grades and improve your class ranking or GPA. Contact our support team to ask, "Can someone write my paper for me with top results?" to learn more about writer options.
How do I know if you'll make my essay original?
Your every "write my essay" order goes through a plagiarism checker to guarantee originality. After all, our writers know "write my paper" means crafting an original piece from scratch, not rewriting a stale sample found online. But if you want further proof, you're welcome to order an official plagiarism report with a similarity percentage. All it takes is checking the box in the order form or asking a support agent to add it to the bottom line when you come asking, "I need you to write an essay for me."
How can I lower the price when ordering an assignment?
Although we keep our online paper help rates as low as possible, you can play around with the order parameters to lower the price. For example, instead of crying, "I need you to write my essay in 12 hours", set the deadline for two weeks, and your bottom line will be much more affordable. You can also wait for a seasonal promotion with discounts of up to 15% if you're thinking, "I'm in no hurry to pay someone to write my essay."
What do I do if you write my paper for me, and I don't like it?
You can get a revision or a refund, depending on how much your "write my essay for me" order went off track. We know when you pay someone to write your paper you expect the best results, and we strive to follow every instruction to a T when we write a paper for you, but miscommunication can occur. In this case, don't be shy about requesting a free revision or a new writer to rework your assignment. And if you feel the paper is unsalvageable, you may be liable for a partial or full refund.
How do I know you've finished writing my paper?
We'll notify you via email the moment the writer uploads the first draft for your revision. You can then preview it and approve the piece to download an editable file or get it sent for a revision round with your comments about necessary corrections. Besides, you can always request a progress update from your writer or a support manager. Just ask them, "Any progress since I hired you to write my essay for me?". As you see, you don't need to fret, thinking, "How will I know when you write my essay, and it's ready?"
What are you waiting for?
You are a couple of clicks away from tranquility at an affordable price!