Why Does Water Expand When It Freezes
Gold Foil Experiment
Faraday Cage
Oil Drop Experiment
Magnetic Monopole
Why Do Fireflies Light Up
Types of Blood Cells With Their Structure, and Functions
The Main Parts of a Plant With Their Functions
Parts of a Flower With Their Structure and Functions
Parts of a Leaf With Their Structure and Functions
Why Does Ice Float on Water
Why Does Oil Float on Water
How Do Clouds Form
What Causes Lightning
How are Diamonds Made
Types of Meteorites
Types of Volcanoes
Types of Rocks
What is the Rock Cycle
The rock cycle is the process that describes the gradual transformation between the three main types of rocks : sedimentary, metamorphic, and igneous. It is occurring continuously in nature through geologic time.
What Causes the Rock Cycle
It occurs due to:
Plate tectonic activity
Erosional processes
Steps of the Rock Cycle: How does it Work
1) Formation of Igneous Rock – Melting, Cooling, and Crystallization
Magma, the molten rock present deep inside the earth, solidifies due to cooling and crystallizes to form a type of rock called igneous rocks . Cooling of igneous rocks can occur slowly beneath the surface of the earth or rapidly at its surface.
2) Formation of Sedimentary Rock – Weathering, Erosion, Sedimentation, and Compaction
Due to weathering and erosional activities, the igneous rocks are broken down to form sediments in the form of gravel, sand, silt, and clay, which gets mixed and pressed together for extended periods to form sedimentary rocks .
3) Formation of Metamorphic Rocks – Metamorphism
Over a very long period of time, sedimentary and igneous rocks end up being buried deep underground the soil, usually because of the movement of tectonic plates. Deep below the surface, these rocks are exposed to high heat and pressure, which change them into a different type of rock called metamorphic rock.
4) Weathering
Igneous, sedimentary, and metamorphic rocks present on the surface of the earth are constantly being broken down by wind and water over a long time.
5) Transportation
Carrying away of broken rocks by rain, streams, rivers, and oceans to a distant place from their origin.
6) Deposition
During the carriage of rocks by rivers, the rock particles (mixed with soil) sink and become a layer of sediment. Often the sediments build up and form small accumulations, which over time and pressure turn into sedimentary rock.
Melting of underground metamorphic rock forms magma, which on crystallization forms igneous rock, thus continuing the cycle.
Why is the Rock Cycle Important
Helping in the formation of soil thus sustaining every life forms on earth
Forming life-sustaining minerals such as sodium, iron, potassium, and calcium into the biosphere
Forming the energy reserves of the earth like fossil fuels and radioactive sources
Providing the building materials used to build structures such as iron, limestone, marble, granite, and basalt
Providing raw materials for currency, investments, and adornments such as gold, diamonds, rubies, and emeralds
Ans. The two main forces that provide energy for the earth's rock cycle are the sun and the internal heat of the earth. While the sun provides energy for weathering, erosion, and transportation, the earth's internal heat helps in the processes like subduction, melting, and metamorphism.
Ans. The concept of the rock cycle was first suggested by James Hutton, the 18th-century founder of modern geology.
Ans. Since the rock cycle is a continuous process, the cycle does not stop after the formation of quartzite. Eventually, the quartzite rock could change into a sedimentary or an igneous rock to continue the cycle.
Ans. Compaction is the process in which sediment is squeezed to reduce the pore space between the grains due to the weight and pressure of overlying layers. Cementation is the process in which sediments are glued together by minerals that are deposited by water. Both compaction and cementation help in the formation of sedimentary rocks.
Article was last reviewed on Monday, November 2, 2020
Related articles
8 responses to "Rock Cycle"
its a good website and also helped me to complete my assignment really like this website.
Thanks for the webpage. I am 8th grade Earth Science Teacher in Arizona. This is very helpful for me and for my students.
this is nice :0
Very helpful.
Good explanatory notes
this helps so much
i loved reading this
nice and understandable
Leave a Reply Cancel reply
Your email address will not be published. Required fields are marked *
Save my name, email, and website in this browser for the next time I comment.
Popular Articles
Join our Newsletter
Fill your E-mail Address
Related Worksheets
© 2023 ( Science Facts ). All rights reserved. Reproduction in whole or in part without permission is prohibited.
The Rock Cycle
Many of Earth's key processes function in cycles and rock cycle is no exception. The rock cycle is a web of processes that outlines how each of the three major rock types—igneous, metamorphic, and sedimentary—form and break down based on the different applications of heat and pressure over time. For example, sedimentary rock shale becomes slate when heat and pressure are added. The more heat and pressure you add, the further the rock metamorphoses until it becomes gneiss. If it is heated further, the rock will melt completely and reform as an igneous rock.
Empower your students to learn about the rock cycle with this collection of resources.
Earth Science, Geology, Geography, Physical Geography
Understanding Global Change
Discover why the climate and environment changes, your place in the Earth system, and paths to a resilient future.
The rock cycle describes the processes through which the three main rock types (igneous, metamorphic, and sedimentary) transform from one type into another. The formation, movement and transformation of rocks results from Earth's internal heat , pressure from tectonic processes , and the effects of water , wind , gravity, and biological (including human) activities.  The texture, structure, and composition of a rock indicate the conditions under which it formed and tell us about the history of the Earth.
On this page:
What is the rock cycle, earth system model of the rock cycle, explore the earth system, links to learn more.
For the classroom:
Global Change Infographic
The rock cycle is an essential part of How the Earth System Works.  Click the image on the left to open the Understanding Global Change Infographic . Locate the rock cycle icon and identify other Earth system processes and phenomena that cause changes to, or are affected by, the rock cycle.
Rocks can be: (1) made of minerals, each of which has a specific crystal structure and chemical composition; (2) made of pieces of other rocks; (3) glassy (like obsidian); or, (4) contain material made by living organisms (for example coal, which contains carbon from plants). Different types of rocks form in Earth's different environments at or below the Earth's surface. For example, igneous rocks form when molten rock from the mantle or within the crust (see plate tectonics ) cools and either hardens slowly underground (e.g., granite), or hardens quickly if it erupts from a volcano (e.g., basalt). Rocks that experience sufficient heat and pressure within the Earth, without melting, transform into metamorphic rocks.  Rock exposed by mountain building or even modest uplift weathers and erodes and the resulting sediments can form sedimentary rocks. The formation and transformation of the various rock types can take many paths through the rock cycle depending on environmental conditions, as shown in the diagram below.
A simplified diagram of the rock cycle highlighting some of the UGC concepts related to this process
Molten lava cooling to form igneous rocks forming in Hawai'i National Park (left) metamorphic rocks in Death Valley National Park (right). Source: NPS Igneous Rocks and NPS Metamorphic Rocks
The rock cycle is affected by various human activities and environmental phenomena, including:
Sedimentary rocks along the California coast. Source: Explore Sediments Story Map
The Earth's internal heat and pressure, which can cause rock to melt completely or transform it into a metamorphic rock.
The uplift of land caused by tectonic processes , which exposes rock that was underground to weathering and erosion .
The rate of weathering, which is affected by climatic conditions such as precipitation and temperature . The rate at which the chemical reactions of weathering break down minerals often increases in the presence of water and under warmer temperatures. Plant growth , especially roots can physically break up rocks and also change the environmental chemistry (for example, increase acidity), increasing the rate of chemical weathering. In turn, the kind of rock that is weathered determines soil quality , nutrient levels (especially nitrogen and phosphorus levels), and local biodiversity .
Rates of erosion caused by water , wind , ice , or gravity, which are driven by the water cycle, atmospheric and ocean circulation patterns, and regional topography (the structure of the landscape).
The size and depth of the bodies of water, such as lakes, rivers, or the ocean, where sediment is deposited. Slower rates of water flow lead to the deposition of finer grained sediments and to slower rates of deposition.
The extraction of rocks and fossil fuels , which in turn can destabilize soils , increase erosion , and decrease water quality by increasing sediment and pollutants in rivers and streams.
Urbanization , which involves paving land with concrete, which can increase water runoff, increasing erosion and decreasing soil quality in the surrounding areas.
Hydraulic fracking to remove oil and gas, which uses water, sand, and chemicals to create new or expand existing cracks in rocks that allow oil and gas to flow into drill holes for extraction .
Human land and water use , including deforestation and agricultural activities .  Removing trees and other plants, plowing fields, and overgrazing by livestock destabilizes soils and can increase rates of erosion by 10 to 100 times.
Damming rivers and extracting water from freshwater ecosystems for human use changes where and how much sedimentation occurs, which affects soil quality and causes changes in habitats .
Plants and other organisms, such as those that build coral reefs, can trap sediment that otherwise might be deposited elsewhere.
Extreme weather events , which can cause accelerated rates of erosion due to flooding or wave action.
The Earth system model below includes some of the processes and phenomena related to the rock cycle.  These processes operate at various rates and on different spatial and temporal scales. For example, urbanization and industrialization of many agricultural activities has occurred over the last 300 years, and especially over the last 70 years, while tectonic processes and mountain building occur over millions of years. Can you think of additional cause and effect relationships between the parts of the rock cycle and other processes in the Earth system?
Click the icons and bolded terms (e.g. plate tectonics , Earth's internal heat, and erosion ) on this page to learn more about these process and phenomena. Alternatively, explore the Understanding Global Change Infographic and find new topics that are of interest and/or locally relevant to you.
National Park Service: Rocks and Minerals
National Park Service: Igneous Rocks
National Park Service: Sedimentary Rocks
National Park Service: Metamorphic Rocks

Want to create or adapt books like this? Learn more about how Pressbooks supports open publishing practices. -->
Chapter 3 Intrusive Igneous Rocks
3.1 The Rock Cycle
The rock components of the crust are slowly but constantly being changed from one form to another and the processes involved are summarized in the rock cycle (Figure 3.2). The rock cycle is driven by two forces: (1) Earth's internal heat engine, which moves material around in the core and the mantle and leads to slow but significant changes within the crust, and (2) the hydrological cycle, which is the movement of water, ice, and air at the surface, and is powered by the sun.
The rock cycle is still active on Earth because our core is hot enough to keep the mantle moving, our atmosphere is relatively thick, and we have liquid water. On some other planets or their satellites, such as the Moon, the rock cycle is virtually dead because the core is no longer hot enough to drive mantle convection and there is no atmosphere or liquid water.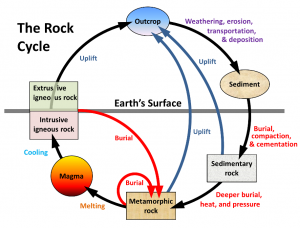 In describing the rock cycle, we can start anywhere we like, although it's convenient to start with magma. As we'll see in more detail below, magma is rock that is hot to the point of being entirely molten. This happens at between about 800° and 1300°C, depending on the composition and the pressure, onto the surface and cool quickly (within seconds to years) — forming extrusive igneous rock (Figure 3.3).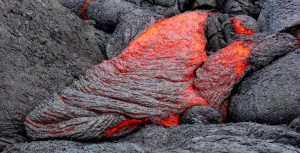 Magma can either cool slowly within the crust (over centuries to millions of years) — forming intrusive igneous rock, or erupt onto the surface and cool quickly (within seconds to years) — forming extrusive igneous rock. Intrusive igneous rock typically crystallizes at depths of hundreds of metres to tens of kilometres below the surface. To change its position in the rock cycle, intrusive igneous rock has to be uplifted and exposed by the erosion of the overlying rocks.
Through the various plate-tectonics-related processes of mountain building, all types of rocks are uplifted and exposed at the surface. Once exposed, they are weathered, both physically (by mechanical breaking of the rock) and chemically (by weathering of the minerals), and the weathering products — mostly small rock and mineral fragments — are eroded, transported, and then deposited as sediments . Transportation and deposition occur through the action of glaciers, streams, waves, wind, and other agents, and sediments are deposited in rivers, lakes, deserts, and the ocean.
Exercise 3.1 Rock around the Rock-Cycle clock
Referring to the rock cycle (Figure 3.2), list the steps that are necessary to cycle some geological material starting with a sedimentary rock, which then gets converted into a metamorphic rock, and eventually a new sedimentary rock.
A conservative estimate is that each of these steps would take approximately 20 million years (some may be less, others would be more, and some could be much more). How long might it take for this entire process to be completed?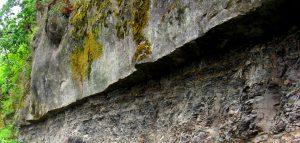 Unless they are re-eroded and moved along, sediments will eventually be buried by more sediments. At depths of hundreds of metres or more, they become compressed and cemented into sedimentary rock . Again through various means, largely resulting from plate-tectonic forces, different kinds of rocks are either uplifted, to be re-eroded, or buried deeper within the crust where they are heated up, squeezed, and changed into metamorphic rock .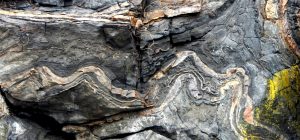 Physical Geology by Steven Earle is licensed under a Creative Commons Attribution 4.0 International License , except where otherwise noted.
Share This Book

This site uses cookies and by continuing to browse it you are agreeing to our use of cookies. Read our cookies policy
The rock cycle is the long, slow journey of rocks down from Earth's surface and then back up again. Rocks often change during this process. During the rock cycle, rocks form deep in the Earth, move and sometimes change, go up to the surface, and eventually return below the ground. The three main kinds of rock are igneous, sedimentary, and metamorphic. Each type of rock moves around the cycle in different ways.
Cycle begins again
The igneous rock gets eroded by weather, and the cycle begins again.
The magma (hot, liquid rock) bursts through Earth's surface in the form of a volcano. It turns into solid rock, called igneous rock.
The rock cycle
The rock cycle is a never-ending process in which rocks continually shift and change over millions of years.
Heat and pressure deep in the Earth can make rock change into a different type, called metamorphic rock.
Intense heating
If the heat is very intense, both sedimentary and metamorphic rock can get so hot they turn into magma.
Rock pieces settle as sand, mud, or pebbles on the coast. The pieces then get carried into the sea by rivers and slowly settle in the bottom of the sea.
Rivers and streams carry the pieces of rock away, while breaking them down further. Glaciers (large rivers of ice and rock) remove bits of rock from mountainsides and carry them long distances.
Erosion is the movement or carrying away of rock pieces by a river, glacier, or wind.
Rain, wind, frost, chemicals, heat, and living things all break down rocks.
The rock particles at the bottom of a sea or lake get squashed and packed together. They gradually harden to form solid sedimentary rock.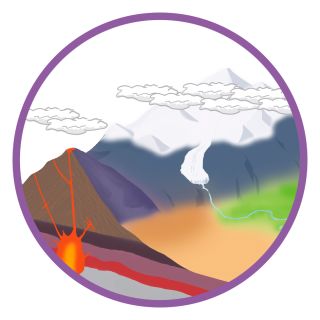 Rock cycle in motion ›
Watch how the effects of changing weather on Earth cause rocks to form and change from one type to another in a never-ending cycle.
The Rock Cycle Explained – Activities & Worksheets
Rocks are everywhere! We use them to construct highways, homes, churches, statues, and more. Before rocks end up as part of concrete or before rocks find their way into the pocket of a curious child, those rocks have undergone many natural processes as part of the rock cycle. Below the rock cycle is explained.
The Rock Cycle Explained
Rock is the most abundant thing on Earth. Rock is right under our feet! Let's look at what rock is, how it's different from a mineral, the 3 types of rock, and the rock cycle. Understanding the 3 types of rock helps us understand the natural process as the rock cycle is explained.
In this post we also have a free printable. The sign-up box for the free worksheets is located near the bottom of this post.
If you're studying earth science, you may want to check out our post on earthquakes and tsunamis .
The Rock Cycle Explained – Let's Start with Rocks vs. Minerals
Rocks can be sharp, smooth, round, jagged, colorful, and some can be plain-looking. As different as they may appear, all rocks have something in common, they are all made up of minerals .
Rocks are formed by a combination of different minerals.
There are over 4,000 known minerals on the Earth today. Only one-hundred minerals are considered common. Less than twenty of these will form rocks.
A rock is a naturally occurring solid substance made up of one or more minerals, mineraloids, or organic materials.
Minerals are chemical compounds or sometimes are a single element. A mineral is naturally occurring and is inorganic. Inorganic means the substance is not formed from living organisms or their remains. Minerals have a crystalline structure and a specific chemical composition.
Pictured here are minerals from the Grandview Mine. These samples contain azurite (dark blue), gypsum (colorless, rhombohedral crystals), malachite (green), and smithsonite (yellow).
Samples of Minerals
Quartz with gold
Minerals can be identified based on their physical and chemical properties, such as color, hardness, luster, cleavage, and specific gravity. Minerals are important for a wide range of purposes, including building materials, electronics, and the production of metals and other industrial products.
Minerals are used in a variety of household and office products that we use everyday. Others are cut, polished and valued for their beauty. We call these special minerals, gems . Diamonds, sapphires, amethyst and rubies are all called gems.
The mineral graphite is combined with clay to form the "lead" that is used in our pencils.
Halite is a mineral found on every grocery store shelf, as well as in most homes. Commonly known as rock salt, halite is formed from evaporating sea water. Found in sedimentary rocks, this mineral is mined in large caves around the world.
Talc is the softest of all the minerals. It has a smooth, somewhat greasy feel and is found in metamorphic rocks. Talc is the main ingredient in many cosmetics, including face powder and baby power. It is also used as a filler for paints.
The Rock Cycle Explained – 3 Types of Rock
As the rock cycle is explained (below), it's important to understand the 3 main classifications or types of rocks we will learn about during this adventure: igneous, sedimentary, and metamorphic . Each group of rocks has unique characteristics that help us identify them.
What are Igneous Rocks?
Igneous rocks are rocks that are formed from the cooling and of magma or lava. Magma is molten rock that is found beneath the Earth's surface. Once magma erupts, it is called lava.
When magma or lava cools and solidifies, its minerals crystallize and form solid rock. Igneous rocks can be classified into two categories: intrusive or extrusive. Intrusive rocks form beneath the Earth's surface when magma cools slowly and solidifies, resulting in coarse-grained rocks like granite. On the other hand, extrusive rocks are formed when lava cools quickly on the surface, resulting in fine-grained rocks such as basalt.
Igneous rocks are the most abundant rocks on the Earth's surface. There are two types of igneous rock extrusive and intrusive. Extrusive igneous rocks are formed when volcanoes erupt, spilling lava unto the earth's surface. This extremely hot melted rock quickly cools and hardens once it reaches the surface. Because it cools quickly, crystals or holes formed within the rock will be extremely small. Examples include obsidian, basalt, and rhyolite.
Intrusive igneous rocks form when melted rock, called magma , becomes trapped under the Earth's surface, forming a magma pool . As the trapped magma cools, large crystals, or holes, form within the rock. Examples of intrusive igneous rocks include granite, pumice , and diorite .
Some key characteristics of igneous rocks:
Dark-colored
Many have holes
Usually made of two or mor different grain (tiny rocks) sizes
What are Sedimentary Rocks?
Sedimentary rocks are formed when sediments like sand, silt, gravel, and other very small pieces build up and then are compressed. Over time, the sediment is compacted, and the layers are cemented together to form a sedimentary rock.
Sedimentary rocks are found in many different environments, including river beds, ocean floors, and deserts. Sediment comes in different forms. It can be small grains of rock or small pieces of clay. These different types of sediment are what give a sedimentary rock its characteristics and appearance.
For example, sandstone is a type of sedimentary rock that is composed mainly of sand-sized grains of minerals or rocks, while shale is a type of sedimentary rock that is composed mainly of clay and silt-sized particles.
Sedimentary rocks are important because they often contain fossilized remains of plants and animals. They are also important resources for our everyday lives, as many sedimentary rocks are used as building materials, such as sandstone and limestone, or as a source of energy, such as coal.
Characteristics of sedimentary rocks:
Smaller rocks are cemented together to make one.
May have fossils
Light colored
Lightweight
Small layers
What are Metamorphic Rocks?
Metamorphic rocks are formed from the alteration of existing rocks through heat, pressure, and chemical processes. For example, when a sedimentary rock is subjected to intense heat and pressure, it can become a metamorphic rock.
There are two kinds of metamorphism – contact and regional. Contact metamorphism is when the rock surrounding molten igneous rock is baked.
Regional metamorphism is the change that rock undergoes when rocks are buried deep beneath the Earth's surface and subjected to high temperatures and pressures, which cause them to change in composition and texture.
Regional metamorphism is often associated with mountain-building processes. As the rocks are buried deeper, they are subjected to increasing temperature and pressure, which causes them to undergo metamorphic changes.
Examples of rocks that can undergo regional metamorphism include shale, sandstone, and limestone. Shale can be transformed into slate, while sandstone can be transformed into quartzite. Limestone can be transformed into marble.
Some key characteristics of metamorphic rocks:
Grains are pressed together tightly.
Stripes of light and dark colors
Will make a "cling" sound when hit together instead of a "clunk"
The Rock Cycle Explained and Diagram
Now that we know about the 3 types of rock, it's time to explain the rock cycle! Whenever I teach the rock cycle, I always grapple with whether to teach about the types of rock first or present the life cycle first.
The rock cycle is a natural process that explains how different types of rocks are formed, changed, and transformed over time. The rock cycle is a never-ending cycle, with rocks constantly changing from one type to another through different geological processes.
The rock cycle is explained as a diagram to show best the different conditions that cause rocks to change and how new rocks are formed. Many of these conditions occur beneath the Earth's surface where we cannot see them, such as melting, increasing pressure, and intense heat. Other conditions occur on the Earth's surface, such as erosion, deposition, and weathering.
So, erosion, deposition, and weathering are 3 of the 7 parts of the rock cycle. All seven are listed below the rock cycle diagram.
Looking at the chart below, let's start with magma. When magma or lava cools and solidifies, igneous rock is formed.
Over time, as the igneous rock is exposed to wind, rain, hail, and other weathering, the rock begins to break down into various size pieces. These pieces are called sediment. The sediment can get carried away by water (rain, rivers, streams) and deposited. Layers of sediment build up and get compacted. They get cemented together. (Think of cement sidewalks, parking lots, and roads that you see. Look closely at the cement. What do you see?)
As sedimentary rocks is buried deeper into the Earth's crust, it is exposed to pressure and heat. These two intense forces (pressure and heat), cause the rock to become metamorphic rock. As the metamorphic rock is exposed to more heat for longer periods of time, it begins to melt. When the rock melts it becomes magma.
You can also see in the chart that igneous rock can also be exposed to heat and pressure, without becoming sediment and become metamorphic rock.
What other relationships do you see between the three different types of rock and the forces of heat and pressure? The arrows in the rock cycle chart show how these forces interact and create the geologic formations we see.
Processes in the Rock Cycle
Weathering : Wind, water, temperature changes, and chemical reactions break rocks into smaller pieces.
Erosion : The process of transporting broken-down rock pieces or sediments to new locations by water, wind, or ice.
Deposition : Deposition is when sediment is laid down or deposited on the surface of the Earth or in a creek, pond, lake, river, or ocean.
Compaction : When sediment accumulates, the weight of the top layers presses down on the bottom layers. Any air pockets and water in the bottom layers are squeezed out. Compaction is important to the formation of sedimentary rocks. Some of these include sandstone, shale, and limestone.
Cementation : The process of binding the sediments together with minerals which act as a glue, forming sedimentary rock. Calcite, silica, and iron oxide are the most common minerals that work like cement (glue) to form sedimentary rocks.
Metamorphism : The process of changing existing rocks by subjecting them to high temperatures and high pressure resulting in the formation of metamorphic rocks.
Melting : When rocks reach the point where they melt and become molten. We call this molten rock magma when it is under the Earth's surface. When magma comes out of a volcano, we call it lava. Rock melts when it is exposed to high temperatures and high pressure.
Rock Cycle Explained – Make a Metamorphic "Rock Slab"
We've spent a lot of time explaining the rock cycle and the 3 types of rocks, now, we're going to demonstrate how metamorphic rock forms from sedimentary rock. We'll be using a few slices of bread and heavy objects.
Make a Slab of Metamorphic Rock
2-4 pieces white bread
2-4 pieces whole wheat bread
1-2 paper plates
2-3 paper towels
Several heavy books and some items that weigh between 8 to 10 pounds. We used a 10 pound hand weight
Copy of the printable – see request box below
1-2 pieces Optional: You can also use other bread, like rye or pumpernickel and increase the number of total slices used.
Instructions
Examine each layer of sedimentary (each slice of bread.) Do you see any small pieces of sediment? Record what you see in box 1 of the lab sheet.
Place several heavy books on top of the covered bread. (We used two heavy textbooks.)
Repeat the measurements and fill out box 2 on the observation sheet.
This will be hot, so use a dish towel or hot pads to remove it from the microwave. Place the dish back in your work area. Record what you see, carefully touch the top of the "rock slab." What does it feel like, record your observations in box 3 on the observation sheet.
Cover the bread with a paper towel. Put the books back on top of the bread.
Explanation of the Rock Cycle Activity
Each layer of bread represented a layer of sediment. When we stacked the bread, we simulated the layers in sedimentary rock. When the books were placed on top of the sedimentary rock, we were simulating the natural force of pressure that rock undergoes below the Earth's surface.
When the bread was placed into the microwave, we were simulating the forces of heat that impact rock that is beneath the Earth's surface and undergoing intense pressure.
The result is that our slab of "sedimentary rock" turned into "metamorphic rock." 😊
Questions to ask:
What two forces did you use in this activity? Heat and pressure
Looking at the rock cycle chart (included in the printable pack). Explain what happened in our activity as it relates to the rock cycle.
How did your "rock" change?
Why did it change?
Enter the STEM Board Game Giveaway from SimplyFun
Click the banner below to go to the giveaway for two STEM-based board games!
Request the Rock Cycle Printables
Other Earth Science Resources
If you're looking for some additional resources to go with a rock cycle or geology study, check these out:
Mineralogy for Kids from the Mineralogy Society
Geology and Rocks from the US National Park Service
Emailhttps://thehomeschoolscientist.com/wp-admin/admin.php?page=socialsnap-settings#
Similar Posts
Red Cabbage Litmus Experiment
Invertebrate Study Links And A Jellyfish Craft
Let's Make A Mold Terrarium!
How To Have A Successful Earthworm Dissection
Beginning robotics as hands-on science.
The Lab Report – Enzyme Experiment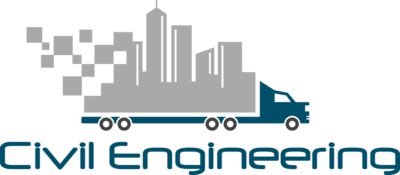 What is The Rock Cycle? Process Steps with Diagram
Rocks are very much known for their rigid nature. Nature is so iconic and famous that people often define their level of determination by using the word 'Rock'-solid or 'Rock'-hard. Contrary to this, we all should know that rocks too change. They change in property. For this, a high amount of heat and pressure is required. The rate of change in these two factors plays an important role. It occurs under a cycle known as the Rock Cycle.
One might simply wonder, "what is the rock cycle and how does it work?" or "what is meant by the rock cycle?" If simply put, the definition goes as-
" Rock cycle is the process that completely portrays the complex and interconnected transformation of rock from one category to another. "
The Rock Cycle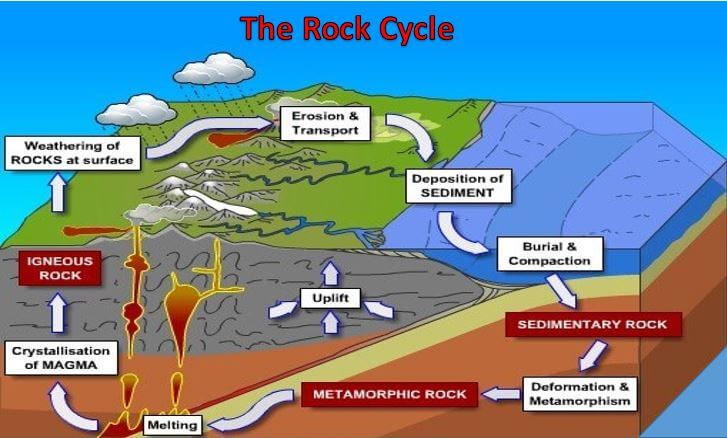 The rock cycle diagram clearly shows all the steps, components of the rock cycle including the end results and the movement of the process.
If the diagram does not make sense, a simple explanation of all the steps at play and their end results is given below-
Steps of the Rock Cycle
Simply put, weathering is a process of breaking down rocks into smaller and smaller particles without any transporting agents at play. Factors like temperature extremities, biological involvement of nature and water plays the main role.
It can be broken down into chemical, physical and biological influencing agents.
Mainly change of temperature rapidly or at extreme levels causes weathering. IT happens when rocks freeze and thaw. Another scenario is when tectonic plates pressure changes suddenly causing fissures. Usually occurs in rocky or mountainous places.
Usually occurs with rainwater trying to react with the rock minerals and create other minerals or chemical compounds. Usually happens in damp and warm places since reactions take place at higher temperatures.
Three major reactions are-
Hydrolysis - Acidic reaction, soluble salt, and clay formation.
Oxidation - Formation of rocks rich in iron in the presence of oxygen.
Solution - CO 2 in the presence of rainwater can dissolve limestones to give new stones.
The living world contributes to rock breakdown by-
Boring through rocks for protection
Cracking rocks under pressure while growing.
Breaking down rocks o build houses.
Erosion and Transport
Erosion too is the natural process of breaking down rocks into sand-like particles. The only difference between weathering to erosion is the presence of agents like water and wind. In the previous one, water was only present as a factor for reactions to take place while in erosion, it acts as a transporting agent too.
Various events like attrition, abrasion and solution, wind transportation give rise to caves, new tributaries, and cracks in big rocks while wind transportation gives rise to thinned down rocks.
Deposition of Sediment
Sediment is the constant deposition or settling down of small particles of sand, pebbles, etc. that is broken down from rocks. It is usually done by-
Wind and water - Water in the rivers and glaciers from mountains slowly erode sand particles and create layers of sediments.
Biological Influence - Living organisms die and get sedimented under great pressure to form rocks.
Evaporation - Chemicals like CaCO 3 and NaCl are sedimented in troughs and seashores to create limestones and rock salts respectively.
Burial and Compaction
The next step to the process of sedimentation is burial and Compaction. The process is very simple. Once the sand particles are sedimented, they create layers which are soon covered by another layer of new sediments and the process goes on. This gives rise to pressure on the sedimented layers below. Meanwhile, the minerals in the water act as a slow cohesive agent between the particles. Thus, soft layers turn into solid rocks with minerals inside.
Crystallization of Magma
Magma is basically lava that remains dormant inside the volcanoes. Magma is the liquid form of rocks under great pressure and temperature due to heat from the earth core. Magma can be both sticky or less viscous. It depends on factors like temperature and amount of dissolved gas.
The less viscous erupt and form porous rocks with fine grains while the more viscous ones form solid rocks with distorted grains.
The reverse of the previous process is melting. As soon as the rocks reach the bottom of the earth, the more the temperature rises and so does the pressure. Soon, they melt and give rise to melted rocks called lava. This, in turn, is erupted only to cool down at the surface to form rocks. Some rocks do not erupt and are forced to change characteristics to give rise to new forms of rock.
The process of forming a crust of earth upwards due to natural forces causing movements in the tectonic plates is called uplifting. This is how mountains rise higher while new islands come up in the middle of the oceans.
Deformation and Metamorphism
The constant pressure and sudden movements put some sedimentary and igneous rocks under great pressure. Such forces can create folds or fissures among the rocks and among all these events, rocks deform to create metamorphic rocks. Deformation basically means folding and faulting of rocks. This is caused by compression and tension.
Igneous Rocks
Igneous rocks are formed from cooled magma and are often either very rigid or porous depending on the place of cooldown. They have minerals in the form of crystals which are often very visible.
Metamorphic Rocks
When Igneous, Sedimentary or Metamorphic rocks undergo immense pressure and heat, the shape of the rocks change. Under such circumstances, some of the properties of the rocks change giving rise to new forms of rock known as metamorphic rocks. The process might even repeat on metamorphic rocks again.
Sedimentary Rocks
Rocks that are formed from constant sedimentation followed by increased pressure and heat. Meanwhile, the minerals act as a cohesive agent and thus, sedimentary rocks are formed. The constructing particles can range from sand to pebbles. The main feature is undoubtedly visible strata and beds.
Rock Articles
What is Rock?
Types & Properties of Rocks
Rock Cycle - Process Steps
Uses of Rocks
Importance of Rocks
Igneous Rock
Uses of Sedimentary Rocks
Uses of Metamorphic Rocks
Popular Topics
ETABS Tutorial
Please note that the information in Civiltoday.com is designed to provide general information on the topics presented. The information provided should not be used as a substitute for professional services.

FREE K-12 standards-aligned STEM
curriculum for educators everywhere!
Find more at TeachEngineering.org .
TeachEngineering
Making & Breaking: The Rock Cycle
Lesson Making & Breaking: The Rock Cycle
Grade Level: 7 (6-8)
Time Required: 15 minutes
Lesson Dependency: Rock Cycle unit lesson 1
Subject Areas: Earth and Space
Print lesson and its associated curriculum
Curriculum in this Unit Units serve as guides to a particular content or subject area. Nested under units are lessons (in purple) and hands-on activities (in blue). Note that not all lessons and activities will exist under a unit, and instead may exist as "standalone" curriculum.
Soapy Stress
Rocks, Rocks, Rocks: Test, Identify Properties & Classify
Rock Jeopardy!
Fossil Fondue
Tunnel Through!
Soil Core Sampling
TE Newsletter
Engineering connection, learning objectives, worksheets and attachments, more curriculum like this, pre-req knowledge, introduction/motivation, associated activities, lesson closure, vocabulary/definitions, user comments & tips.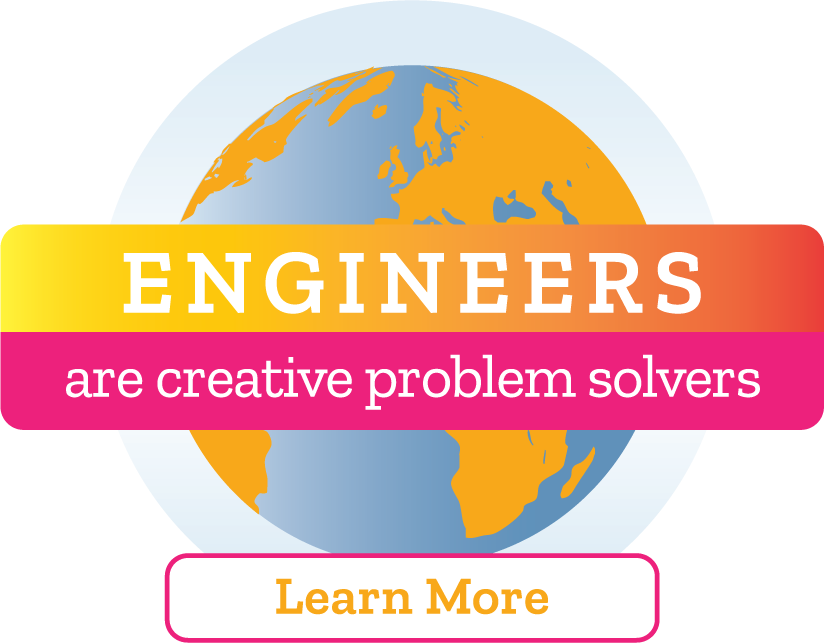 Geotechnical engineers belong to a branch of civil engineering; these engineers study the rocks and minerals in the earth's crust. They understand the rock cycle and the effects that a change in environment, including heat and pressure, might have on different rocks and soils. They use their knowledge to create technologies to help predict natural hazards, such as landslides and earthquakes, as well as assess the impacts and risks to humans associated with the development of housing and industrial areas.
After this lesson, students should be able to:
Draw a complete, labeled diagram of the rock cycle.
Explain why engineers must know about rocks when developing land or designing new structures.
Educational Standards Each TeachEngineering lesson or activity is correlated to one or more K-12 science, technology, engineering or math (STEM) educational standards. All 100,000+ K-12 STEM standards covered in TeachEngineering are collected, maintained and packaged by the Achievement Standards Network (ASN) , a project of D2L (www.achievementstandards.org). In the ASN, standards are hierarchically structured: first by source; e.g. , by state; within source by type; e.g. , science or mathematics; within type by subtype, then by grade, etc .
Ngss: next generation science standards - science.
View aligned curriculum
Do you agree with this alignment? Thanks for your feedback!
State Standards
Colorado - science.
Students should be familiar with the different types of stress and weather related to rocks, as presented in the Rock Cycle unit, lesson 1: Rock Solid.
Today we are going to learn more about something that you walk over every day—rocks! To get started, can anyone tell my why engineers need to know about rocks? Engineers must know about rocks, how they are formed, and how strong they are so that they can design safe buildings, tunnels and bridges for us. Engineers also use their knowledge of rocks to help determine and prevent natural disasters to humans from rock falls, landslides and earthquakes. These natural hazards can all be caused by breaking rocks.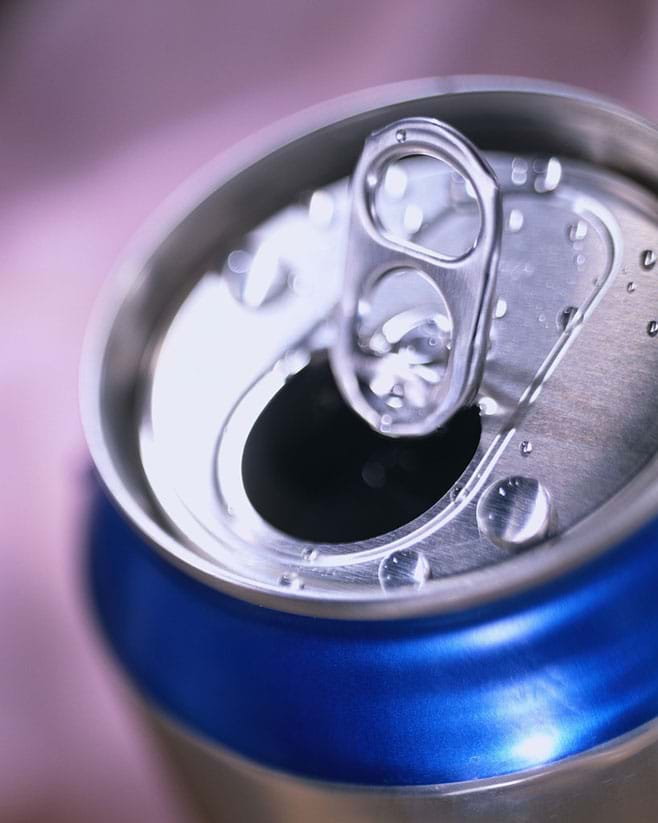 Weathering, erosion, cooling, melting, pressure, compaction, cementation, and heat are all factors that affect the breakdown and formation of rocks. Even though rocks seem so strong to us, they can be forced to change when their environmental conditions change. The three main types of rock can all change—igneous, sedimentary and metamorphic rock. All three types can be melted into magma under the earth's surface, which then hardens into igneous rock. Extreme heat or pressure can change rocks into metamorphic rocks. Rocks that are exposed to the atmosphere can undergo weathering and erosion to break into smaller pieces (sediment) that can be affected by pressure or cementation to form sedimentary rocks.
The rock cycle is a very slow cycle. Rocks might take a thousand years to change into another type of rock. In the rock cycle, rocks are continuously (although slowly) being changed from one form to another. The rock cycle proceeds in no particular order. For example, igneous rock can change into metamorphic or sedimentary rock over time, and metamorphic rock can become sedimentary or igneous.
Engineers use the rock cycle to help them understand the geology of region. Geotechnical engineers understand the rock cycle, what causes the rocks to break, and how a rock reacts when exposed to different environmental factors. These engineers are the people to contact when you want to develop a new area of houses or stores on land that has never been built upon before. These engineers are able to identify different types of rocks and soils in an area, and determine if the rocks may break if exposed to new forces, such as the pressure from vehicle traffic, structures and people. These engineers also study how changes to the area might cause unwanted side effects and risks to humans and property, such as landslides, unstable ground, and rock falls. In this way, they keep us safe by predicting and preventing natural hazards. Engineers must consider the environmental effects of their interactions with the earth and rocks, and how the addition of a structure or removal of some rocks might impact the stability of the area, increasing the risk of natural disasters and causing damage to structures over time. Following the lesson, students can play the fun game of Rock Jeopardy! through the associated activity to reinforce their understanding of rocks, the rock cycle and geotechnical engineering. 
Lesson Background and Concepts for Teachers
The rock cycle explains the series of changes that rocks go though as they slowly are altered from one form into another. Key concepts for students to understand are that the rock cycle is a slow and continuous process, occurring over thousands of years, and that rocks change from one form to another under heat, weathering, erosion, melting, cooling, pressure, compaction and cementation.
The rock cycle is a continuous series of steps. For example: when igneous rock undergoes weathering and erosion it becomes sediment. Then, when that sediment undergoes compaction and cementation it becomes sedimentary rock. If that sedimentary rock becomes pressed together by heat and pressure, it can turn into metamorphic rock. Metamorphic rock, when it undergoes melting, becomes magma. That magma, when it cools, can become igneous rock—and the cycle continues!
In addition to going around the circle, changes in rocks can also occur across the circle—igneous rock can become metamorphic rock under heat and pressure, and metamorphic rock can become sediment under weathering and erosion.
While these concepts are fairly straightforward, it is worth taking the time to make sure that students can both draw the diagram of the rock cycle and explain the different steps. Additionally, you may need to review with the students the different processes that occur in the cycle: heat, pressure, melting, cooling, weathering, erosion, compaction and cementation. Refer to the Vocabulary/Definitions section and lesson 1 of this unit for explanations of several of these terms.
Rock Jeopardy! - Students create their own jeopardy trivia game questios/answers and then compete against each other, all the while reinforcing their understanding of rocks, the rock cycle and geotechnical engineering.
What have we learned today? What factors can affect rocks? What factors cause the breakdown and formation of rocks? (Collect answers from students: Weathering, erosion, cooling, melting, pressure and heat.) So basically, rocks can be forced to change when their environmental conditions change, and these changes can be described using the rock cycle. What is the order of the rock cycle? (Answer: The rock cycle goes in no particular order.) Explain to me how it works. (Answer: Rocks and minerals can go around the rock cycle in a circle, and changes to rocks can also occur across the circle. For example, igneous rock can become metamorphic rock under heat and pressure, and metamorphic rock can become sediment under weathering and erosion.)
Engineers use the relationships described in the rock cycle to help them understand the geology of an area of land. What do they want to find out? (Answer: Geotechnical engineers study the rock cycle, what causes rocks to break, and what reaction might occur when a rock is exposed to different environmental conditions, including heat and pressure.) Engineers use their knowledge of rocks and the rock cycle to create technologies to help predict and avoid causing natural hazards, such as ____________ and _______________ (Answers: landslides and earthquakes). They also evaluate the impacts and risks to humans and the environment that might be caused by our development of housing and industrial areas.
cementation: The act or process of cementing. Another part of how sedimentary rocks are formed is by sediment being glued together by natural glues such as calcite and silica. Compaction and cementation work together to create sedimentary rocks from sediment.
compaction: The act of pressing something together. Part of the way sedimentary rocks are formed is by sediment being compacted together.
erosion: The process by which the surface of the earth is worn away by the action of water, glaciers, winds, waves, etc.
magma: Molten rock inside of the earth.
sediment: Material deposited by wind, water or glaciers.
weathering: In geology, the various mechanical and chemical processes that cause exposed rock to decompose.
Pre-Lesson Assessment
Warm up Question : Write the following question on the classroom board and have each student take a moment to write down their own answer. Walk around, looking at what students wrote, marking their answers if correct, and gauging the class' understanding of the subject. Consider making the "correct" mark by using a rubber stamp and a colorful ink pad.
Why do engineers need to know about rocks? (Possible answer: Because engineers must design strong foundations, structures, bridges and tunnels to keep us safe.)
Post-Introduction Assessment
Drawing : Ask students to draw the complete rock cycle, starting with blank paper. Remind them to include all the steps, and label all the arrows between the different parts of the cycle. Hint : Note the five main "stops" along the cycle, and nine arrows (as shown in the Rock Cycle Handout-Overhead ). Next, review the entire diagram as a class to make sure that everyone has all the parts drawn in and correctly labeled. Help students fill in any missing parts of their rock cycle diagrams and review the entire cycle with the class.
Class Voting: Ask a true/false question and have students vote by holding thumbs up for true and thumbs down for false. Tally the votes and write the total on the board. Give the right answer.
True or False: Geotechnical engineers study the rock cycle. (Answer: True)
True or False: The rock cycle can help engineers predict natural hazards. (Answer: True)
True or False: All engineers use the rock cycle in their work. (Answer: False. Many engineers use the rock cycle, especially civil and geotechnical engineers. However, many other types of engineers do not use the rock cycle in their work.)
True or False: Engineers use the properties of rocks to determine the best place to build a structure. (Answer: True)
True or False: Geotechnical engineers determine the risks to humans, property and the environment from natural hazards. (Answer: True)
Lesson Summary Assessment
Where to Build It? Engage students in a discussion about how engineers use their understanding of the properties of rocks and the rock cycle when designing a structure, such as a house, a dam, or even a wind turbine. Have students look at the Rock Cycle Handout-Overhead . At what place on the rock cycle would provide the best conditions to build a structure? On sedimentary rock in an area that gets lot of rain? All rocks can change over time. As an engineer, what factors should you consider when choosing the best place to build a house? (Possible answers: Weather conditions, range of temperatures, types of rocks, etc.)
Lesson Extension Activities
Rock Cycle Race : As a timed race, ask two students at a time to volunteer to draw the rock cycle (appropriately labeled) on the board. The first student to correctly draw the entire cycle wins.
Research Project : Have students identify an engineering design (such as a specific bridge, tunnel or building) and research the particular issues its engineers would have needed to know about the rocks underlying the structure. Have students write a one-page report describing the structure, the rock formations under it, and the associated risks to the environment from the development of the structure (if any).

Students are introduced to three types of material stress related to rocks: compressional, torsional and shear. They learn about rock types (sedimentary, igneous and metamorphic), and about the occurrence of stresses and weathering in nature, including physical, chemical and biological weathering.

The purpose of this lesson is to introduce students to the basic elements of our Earth's crust: rocks, soils and minerals. They learn how we categorize rocks, soils and minerals and how they are literally the foundation for our civilization.

Students are introduced to the concept of energy cycles by learning about the carbon cycle. They learn how carbon atoms travel through the geological (ancient) carbon cycle and the biological/physical carbon cycle.

Students learn about landslides, discovering that there are different types of landslides that occur at different speeds — from very slow to very quick. All landslides are the result of gravity, friction and the materials involved. Students learn what makes landslides dangerous and what engineers ar...
Barker, Rachel M. Collecting Rocks: Rocks Tell the Story of the Earth . Last modified June 24, 21997. U.S. Geological Survey. Accessed August 6, 2008.http://pubs.usgs.gov/gip/collect1/collectgip.html
Colorado Geology . Colorado Geological Survey. Accessed August 6, 2008. http://geosurvey.state.co.us/Pages/CGSHome.aspx
Dictionary.com. Lexico Publishing Group, LLC. Accessed August 6, 2008. (Source of some vocabulary definitions, with some adaptation)http://www.dictionary.com
Earthquake Hazards Program, Southern California, Pasadena, CA Field Office. Last Modified: July 30, 2008. National Earthquake Hazards Program. Accessed August 6, 2008. http://earthquake.usgs.gov/regional/sca/
Merriam-Webster Online. 2005-2006. Merriam-Webster, Incorporated. Accessed July 23, 2007. (Source of some vocabulary definitions, with some adaptation)http://www.m-w.com
The Rock Cycle Web Site: Cementation and Compaction . Last updated December 4, 2000. The Rock Cycle Web Site. Accessed August 6, 2008. http://www.personal.psu.edu/users/c/l/cll161/insys%20441/cementation.htm
The Rock Cycle Web Site for Teachers: The Toughest Sandcastle . Last updated December 4, 2000. The Rock Cycle Web Site. Accessed August 6, 2008. http://www.personal.psu.edu/users/c/l/cll161/insys%20441/sedimentation_act2.htm
Contributors
Supporting program.
Last modified: October 9, 2022
American Geosciences Institute
How does the rock cycle work.
Grade Level:
Lesson time: .
Students will be able to e xplain how heat and pressure affect rocks by making observations of crayon shavings that are placed under heat and pressure.
Preparation
Before going to the classroom, you will need to:
Contact the teacher to find out the length of the class period and the number of students in the class. Discuss any previous discussions about the rock cycle of understanding of the three main rock types.
Alert the teacher that this investigation requires an electrical outlet to plug in the iron (see description of materials for clarification) and you will need extra safety support with the iron.
Prepare the crayon shavings from 3 to 4 different color crayons by using a hand held pencil sharpener or a pair of scissors to scrape the outside of the crayon like a carrot and a carrot peeler.
Divide about a spoonful of shavings into a sandwich bag, one for each student. The shavings will represent sediments in this investigation.
Duplicate the  work sheet , with potential modification for grade level.  If you are working with Kindergarteners it is important to remember that they will not all be reading.  Describe the pictures rather than using just words so the students know where you are on the diagram.
Collect any giveaways for the students, such as fossil posters or geologic time scale bookmarks.
For each student:
Two pieces of 11" X 11"  wax paper
One bag of crayon shavings
A handout showing the steps of the rock cycle
A heavy book or large, clean, wooden cutting board to demonstrate compaction
For instructional purposes:
A clothing iron to "metamorphose" the sediments
The rock cycle is the combination of all the processes that act to break down rocks, move sedimentary materials from place to place, and produce new rocks.  In this investigation, students will discover what happens to rocks under lots of pressure and heat through a simulation that uses crayon shavings.
This investigation is considered safe to do with students.  An adult will help with the compaction. Make sure that only an adult does the ironing of the crayons to metamorphose them. Be prepared to keep the activity moving and allow for extra clean-up because the crayon shavings can get on the floor.
Investigation Question
How does the rock cycle work? 
Have you have ever collected a rock? 
Do you have a rock collection?
Do you know the three major types of rocks? 
What are sediments?
Where are sediments found (on a beach, in a river, etc.)?
Can you find sediments inside a volcano? If not, why not? 
(5 minutes)  Explain that liquid rock or lava is found inside a volcano and whether that liquid rock is cooled below ground or above ground controls the size of the crystals. Now getting back to sediments, the igneous rocks get broken into smaller and smaller pieces; this is how the sediments form.  Once you have introduced the concept of sediment, hand out the diagram of the rock cycle.
(5 minutes)  Have the students take turns identifying the directions that sediments change between the arrows on the diagram.  Ask them why at some places on the circle are there two paths that the sediments/magma can take.  Now ask them if they would like to have their own sediments to follow the cycle with.
(7 minutes)  Hand out the wax paper and the crayon shavings. Explain that the different colors of crayons represent the sedimentary rock forming minerals (quartz, feldspar, micas, and limestone).  Have students make a pile of the crayons on their wax paper similar to the way sand might pile up due to wave action on a beach.  Ask the students to consider what might happen to those sand grains next on the rock cycle.  Might they be compacted and buried?
(10 minutes)  This is the most fun part of this activity, the compaction and metamorphism phase. Have the students place the second piece of wax paper on top of their sediments. If the teacher is in the room, he or she can help take the heavy book or cutting board around to students, place it on top of their wax paper and help them pound on their sediments to compact them.  Have them make observations about how their pile of sediments changed after adding pressure. Once they are satisfied with the compaction, an adult should use the iron to melt the crayon shavings to metamorphose them.  Depending on the classroom set up and the age of the students, either have the metamorphic processes occur on their desk or have the students carry the pieces of wax paper carefully to an area where they can be ironed one at a time.  Make sure to point out how the colors have blended together to form a new color-this is a similar process to mineral re-crystallization that occurs in metamorphism.
What happened to the crayon shavings when you put pressure on them with the book?
Do you think that the same thing happens to rocks when they are placed under lots of pressure?  Why/Why not?
What happened to the crayon shavings when you added heat?
Do you think that the same thing happens to rocks when they are placed under lots of heat?  Why/Why not?
  (2 minutes) . Thank students for their time and attention. You can leave giveaways behind for the classroom teacher to distribute.
Board of Directors
AGI Connections Newsletter
Nominations
News and Announcements
Membership Benefits
Strategic Plan
Annual Report
Member Societies
Member Society Council
International Associates
Trade Associates
Academic Associates
Regional Associates
Liaison Organizations
Community Documents
Geoscience Calendar
Center for Geoscience & Society
Education & Outreach
Diversity Activities
Policy & Critical Issues
Scholarly Information
Earth Science Week
Publication Store
Glossary of Geology
Earth Science Week Toolkit
2020 AGI Publications Catalog
I'm a Geoscientist
Free Geoscience Resources
AGI Connections
Be a Visiting Geoscientist
Use Our Workspace
Rock Cycle Diagram
(c) Andrew Alden, licensed to Thoughtco.com
Types Of Rocks
Landforms and Geologic Features
Plate Tectonics
Weather & Climate
B.A., Earth Sciences, University of New Hampshire
For more than two centuries, geologists have advanced their science by treating the Earth as a recycling machine. One way of presenting that to students is a concept called the rock cycle, usually boiled down into a diagram. There are hundreds of variations on this diagram, many with errors in them and distracting pictures on them. Try this one instead.
Rocks are broadly classified into three groups: igneous, sedimentary and metamorphic, and the simplest diagram of the "rock cycle" puts these three groups in a circle with arrows pointing from "igneous" to "sedimentary," from "sedimentary" to "metamorphic," and from "metamorphic" to "igneous" again. There is some sort of truth there: for the most part, igneous rocks break down at the Earth's surface to sediment, which in turn becomes sedimentary rocks . And for the most part, the return path from sedimentary rocks back to igneous rocks goes through metamorphic rocks .
But that's too simple. First, the diagram needs more arrows. Igneous rock can be metamorphosed directly into metamorphic rock, and metamorphic rock can turn directly to sediment. Some diagrams simply draw arrows between each pair, both around the circle and across it. Beware of that! Sedimentary rocks cannot melt directly into magma without being metamorphosed along the way. (The minor exceptions include shock melting from cosmic impacts , melting by lightning strikes to produce fulgurites, and friction melting to produce pseudotachylites .) So a fully symmetrical "rock cycle" that connects all three rock types equally is false.
Second, a rock belonging to any of the three rock types can stay where it is and not move around the cycle at all for a long time. Sedimentary rocks can be recycled through sediment again and again. Metamorphic rocks can go up and down in metamorphic grade as they are buried and exposed, without either melting or breaking down into sediment. Igneous rocks sitting deep in the crust can be remelted by new influxes of magma. In fact those are some of the most interesting stories that rocks can tell.
And third, rocks aren't the only important parts of the cycle, such as the intermediate materials in the rock cycle already mentioned— magma and sediment . And to fit such a diagram into a circle, some of the arrows have to be longer than the others. But the arrows are just as important as the rocks, and the diagram labels each one with the process that it represents.
The Rock Cycle Isn't Circular
Notice that all these changes have left out the essence of a cycle, because there is no overall direction to the circle. With time and tectonics, the material of Earth's surface moves back and forth in no particular pattern. The diagram is no longer a circle, nor is it limited to rocks. Therefore the "rock cycle" is poorly named, but it's the one we're all taught.
Notice another thing about this diagram: Each of the five materials of the rock cycle is defined by the one process that makes it. Melting makes magma. Solidification makes igneous rock. Erosion makes sediment. Lithification makes sedimentary rock. Metamorphism makes metamorphic rock. But most of these materials can be destroyed in more than one way. All three rock types can be eroded and metamorphosed. Igneous and metamorphic rocks can also be melted. Magma can only solidify, and sediment can only lithify.
One way to see this diagram is that rocks are way stations in the flow of material between sediments and magma, between burial and upheaval. What we really have is a schematic of the material cycle of plate tectonics. If you understand the conceptual framework of this diagram, you can translate it into the parts and processes of plate tectonics and bring that great theory to life inside your own head.
Learn About Rock Cycle in the Earth's Crust
Properties of Metamorphic Rocks
What Is Granite?
Everything You Need to Know About Igneous Rocks
Sedimentary Rocks
Minerals of the Earth's Surface
Magma Versus Lava: How It Melts, Rises, and Evolves
Rock Provenance by Petrologic Methods
Rocks Work Sheets and Coloring Pages for Learning Geology
Types of Metamorphic Rocks
Crysts, Blasts and Clasts - Terminology of Large Particles
What Are Dikes and How Do They Form?
Geology 101: Identifying Rocks
Rock Identification Made Easy
Why the Earth's Crust Is So Important
Learn About Metamorphic Rock Fabrics
By clicking "Accept All Cookies", you agree to the storing of cookies on your device to enhance site navigation, analyze site usage, and assist in our marketing efforts.

We see rocks in our surroundings, from different shapes to sizes. Rocks never remain the same, and they are always changing with time. The Rock cycle is a basic concept in geology that describes the time-consuming transitions through geologic time.
Rocks are constantly being recycled and going through several processes of chemical and physical changes. There are three main rock types:
The diagram below shows that rocks are altered or destroyed when it is forced out of its equilibrium conditions. This cycle of rock formation and wearing out is constantly recycled the earth's minerals. The rock cycle is nothing but a process by which rocks of one type with certain characteristics change into rocks of another kind.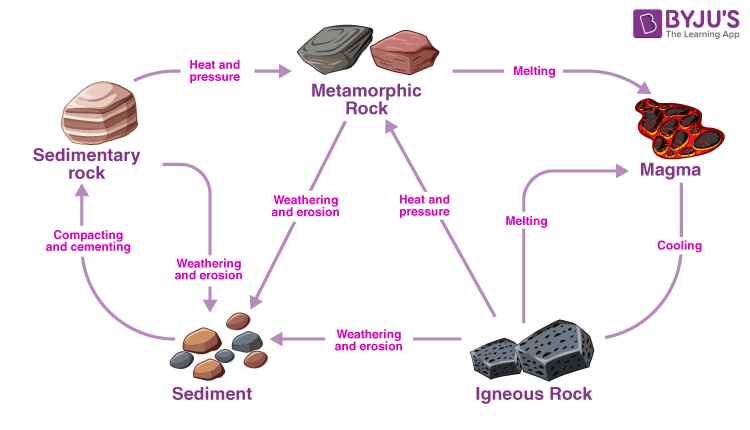 Rock Cycle: Transition to Igneous
When rocks are pushed deep under the earth's surface, they may melt into magma. If the conditions no longer exist for the magma to stay in its liquid state, it will solidify into an igneous rock.
Rock Cycle: Transition to Metamorphic
The rock exposed to high temperatures and pressures can be changed physically or chemically to form a different rock, called metamorphic.
Read More: Rock Types
For more information on the formation of metamorphic rocks, watch the below video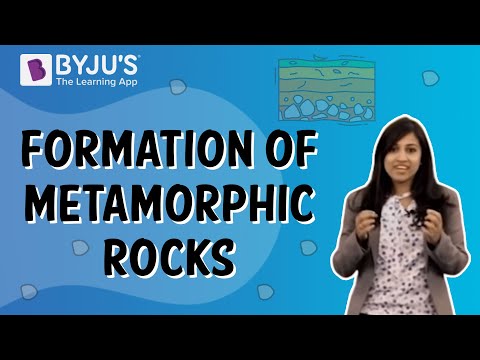 Rock Cycle: Transition to Sedimentary
Rocks exposed to the atmosphere are very unstable and subject to the processes of weathering and erosion. This process breaks the original rock down into smaller fragments and carries away dissolved materials. Sedimentary rocks form from deposits that accumulate on the Earth's surface.
Read More: Weathering
Frequently Asked Questions – FAQs
What is a rock, what are the main three types of rocks, what is a rock cycle, explain the creation of igneous rock., how metamorphic rocks are formed, the video about the types of rock and rock formation.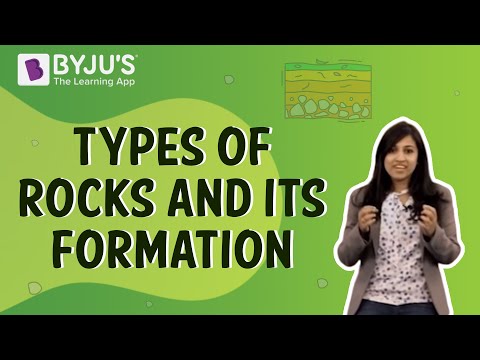 Stay tuned with BYJU'S for more such interesting articles. Also, register to "BYJU'S – The Learning App" for loads of interactive, engaging Physics-related videos and unlimited academic assistance.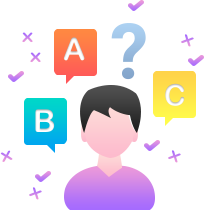 Put your understanding of this concept to test by answering a few MCQs. Click 'Start Quiz' to begin!
Select the correct answer and click on the "Finish" button Check your score and answers at the end of the quiz
Visit BYJU'S for all Physics related queries and study materials
Your result is as below
Request OTP on Voice Call
Leave a Comment Cancel reply
Your Mobile number and Email id will not be published. Required fields are marked *
Post My Comment

Register with BYJU'S & Download Free PDFs
Register with byju's & watch live videos.

You are using an outdated browser. Please upgrade your browser or activate Google Chrome Frame to improve your experience.
Display Font:
OpenDyslexic
Earth Cycles
The Rock Cycle: Uniformitarianism and Recycling
by Anne E. Egger, Ph.D.
We all see changes in the landscape around us, but your view of how fast things change is probably determined by where you live. If you live near the coast, you see daily, monthly, and yearly changes in the shape of the coastline. Deep in the interior of continents, change is less evident – rivers may flood and change course only every 100 years or so. If you live near an active fault zone or volcano, you experience infrequent but catastrophic events like earthquakes and eruptions.
Throughout human history, different groups of people have held to a wide variety of beliefs to explain these changes. Early Greeks ascribed earthquakes to the god Poseidon expressing his wrath, an explanation that accounted for their unpredictability. The Navajo view processes on the surface as interactions between opposite but complementary entities: the sky and the Earth. Most 17th century European Christians believed that the Earth was essentially unchanged from the time of creation. When naturalists found fossils of marine creatures high in the Alps, many devout believers interpreted the Old Testament literally and suggested that the perched fossils were a result of the biblical Noah's flood.
Uniformitarianism
In the mid-1700s, a Scottish physician named James Hutton began to challenge the literal interpretation of the Bible by making detailed observations of rivers near his home. Every year, these rivers would flood, depositing a thin layer of sediment in the floodplain . It would take many millions of years, reasoned Hutton, to deposit a hundred meters of sediment in this fashion, not just the few weeks allowed by the Biblical flood. Hutton called this the principle of uniformitarianism: Processes that occur today are the same ones that occurred in the past to create the landscape and rocks as we see them now. By comparison, the strict biblical interpretation, common at the time, suggested that the processes that had created the landscape were complete and no longer at work.
Hutton argued that in order for uniformitarianism to work over very long periods of time, Earth materials had to be constantly recycled. If there were no recycling, mountains would erode (or continents would decay , in Hutton's terms), the sediments would be transported to the sea, and eventually the surface of the Earth would be perfectly flat and covered with a thin layer of water. Instead, those sediments once deposited in the sea must be frequently lifted back up to form new mountain ranges. Recycling was a radical departure from the prevailing notion of a largely unchanging Earth. As shown in Figure 1, Hutton first conceived of the rock cycle as a process driven by Earth's internal heat engine. Heat caused sediments deposited in basins to be converted to rock, heat caused the uplift of mountain ranges, and heat contributed in part to the weathering of rock. While many of Hutton's ideas about the rock cycle were either vague (such as "conversion to rock") or inaccurate (such as heat causing decay), he made the important first step of putting diverse processes together into a simple, coherent theory .
Hutton's ideas were not immediately embraced by the scientific community, largely because he was reluctant to publish. He was a far better thinker than writer – once he did get into print in 1788, few people were able to make sense of his highly technical and confusing writing (to learn more about Hutton and see a sample of his writing, visit the Resources for this module). His ideas became far more accessible after his death with the publication of John Playfair's "Illustrations of the Huttonian Theory of the Earth" (1802) and Charles Lyell 's "Principles of Geology" (1830). By that time, the scientific revolution in Europe had led to widespread acceptance of the once-radical concept that the Earth was constantly changing.
A far more complete understanding of the rock cycle developed with the emergence of plate tectonics theory in the 1960s (see our Plate Tectonics I module). Our modern concept of the rock cycle is fundamentally different from Hutton's in a few important aspects: We now largely understand that plate tectonic activity determines how, where, and why uplift occurs, and we know that heat is generated in the interior of the Earth through radioactive decay and moved out to the Earth's surface through convection . Together, uniformitarianism , plate tectonics, and the rock cycle provide a powerful lens for looking at the Earth, allowing scientists to look back into Earth history and make predictions about the future.
Comprehension Checkpoint
If Earth's materials were not recycled then
The Rock Cycle
The rock cycle consists of a series of constant processes through which Earth materials change from one form to another over time. As within the water cycle and the carbon cycle, some processes in the rock cycle occur over millions of years and others occur much more rapidly. There is no real beginning or end to the rock cycle, but it is convenient to begin exploring it with magma . You may want to open the rock cycle schematic in Figure 2 and follow along in the sketch; click on the diagram to open it in a new window.
Magma, or molten rock, forms only at certain locations within the Earth, mostly along plate boundaries. (It is a common misconception that the entire interior of the Earth is molten, but this is not the case. See our Earth Structure module for a more complete explanation.) When magma is allowed to cool, it crystallizes, much the same way that ice crystals develop when water is cooled. We see this process occurring in places like Iceland, where magma erupts out of a volcano and cools on the surface of the Earth, forming a rock called basalt on the flanks of the volcano (Figure 3). But most magma never makes it to the surface and it cools within Earth's crust . Deep in the crust below Iceland's surface, the magma that doesn't erupt cools to form gabbro . Rocks that form from cooled magma are called igneous rocks; intrusive igneous rocks if they cool below the surface (like gabbro), extrusive igneous rocks if they cool above (like basalt).
Uplifting, weathering, and erosion
Rocks like basalt are immediately exposed to the atmosphere and weather. Rocks that form below the Earth's surface , like gabbro , must be uplifted and all of the overlying material must be removed through erosion in order for them to be exposed. In either case, as soon as rocks are exposed at the Earth's surface, the weathering process begins. Physical and chemical reactions caused by interaction with air, water, and biological organisms cause the rocks to break down. Once rocks are broken down, wind, moving water, and glaciers carry pieces of the rocks away through a process called erosion. Moving water is the most common agent of erosion – the muddy Mississippi, the Amazon, the Hudson, the Rio Grande, all of these rivers carry tons of sediment weathered and eroded from the mountains of their headwaters to the ocean every year. The sediment carried by these rivers is deposited and continually buried in floodplains and deltas . In fact, the US Army Corps of Engineers is kept busy dredging the sediments out of the Mississippi in order to keep shipping lanes open (see Figure 4).
Erosion is caused primarily by
Sedimentary rocks
Under natural conditions, the pressure created by the weight of the younger deposits compacts the older, buried sediments . As groundwater moves through these sediments, minerals like calcite and silica precipitate out of the water and coat the sediment grains. These precipitants fill in the pore spaces between grains and act as cement, gluing individual grains together. The compaction and cementation of sediments creates sedimentary rocks like sandstone and shale, which are forming right now in places like the very bottom of the Mississippi delta .
Because deposition of sediments often happens in seasonal or annual cycles, we often see layers preserved in sedimentary rocks when they are exposed (Figure 5). In order for us to see sedimentary rocks, however, they need to be uplifted and exposed by erosion . Most uplift happens along plate boundaries where two plates are moving towards each other and causing compression. As a result, we see sedimentary rocks that contain fossils of marine organisms (and therefore must have been deposited on the ocean floor) exposed high up in the Himalaya Mountains – this is where the Indian plate is running into the Eurasian plate.
Most uplift happens
"Cooked" rocks
If sedimentary rocks or intrusive igneous rocks are not brought to the Earth's surface by uplift and erosion , they may experience even deeper burial and be exposed to high temperatures and pressures. As a result, the rocks begin to change. Rocks that have changed below Earth's surface due to exposure to heat , pressure, and hot fluids are called metamorphic rocks. Geologists often refer to metamorphic rocks as "cooked" because they change in much the same way that cake batter changes into a cake when heat is added. Cake batter and cake contain the same ingredients, but they have very different textures, just like sandstone, a sedimentary rock, and quartzite, its metamorphic equivalent. In sandstone, individual sand grains are easily visible and often can even be rubbed off; in quartzite, the edges of the sand grains are no longer visible, and it is a difficult rock to break with a hammer, much less rubbing pieces off with your hands.
Some of the processes within the rock cycle, like volcanic eruptions, happen very rapidly, while others happen very slowly, like the uplift of mountain ranges and weathering of igneous rocks. Importantly, there are multiple pathways through the rock cycle. Any kind of rock can be uplifted and exposed to weathering and erosion ; any kind of rock can be buried and metamorphosed. As Hutton correctly theorized, these processes have been occurring for millions and billions of years to create the Earth as we see it: a dynamic planet.
All processes in the rock cycle take millions of years.
A North American example
The rock cycle is not just theoretical; we can see all of these processes occurring at many different locations and at many different scales all over the world. As an example, the Cascade Range in North America illustrates many aspects of the rock cycle within a relatively small area, as shown in Figure 6.
The Cascade Range in the northwestern United States is located near a convergent plate boundary , where the Juan de Fuca plate, which consists mostly of basalt saturated with ocean water is being subducted, or pulled underneath, the North American plate. As the plate descends deeper into the Earth, heat and pressure increase and the basalt is metamorphosed into a very dense rock called eclogite . All of the ocean water that had been contained within the basalt is released into the overlying rocks, but it is no longer cold ocean water. It too has been heated and contains high concentrations of dissolved minerals , making it highly reactive, or volatile. These volatile fluids lower the melting temperature of the rocks, causing magma to form below the surface of the North American plate near the plate boundary . Some of that magma erupts out of volcanoes like Mt. St. Helens, cooling to form a rock called andesite , and some cools beneath the surface, forming a similar rock called diorite .
Storms coming off of the Pacific Ocean cause heavy rainfall in the Cascades, weathering and eroding the andesite . Small streams carry the weathered pieces of the andesite to large rivers like the Columbia and eventually to the Pacific Ocean, where the sediments are deposited. Continual deposition of sediments near the deep oceanic trench results in the formation of sedimentary rocks like sandstone. Eventually, some sandstone is carried down into the subduction zone, and the cycle begins again (see the Experiment! section in the Resources for this module).
The rock cycle is inextricably linked not only to plate tectonics , but to other Earth cycles as well. Weathering , erosion , deposition, and cementation of sediments all require the presence of water, which moves in and out of contact with rocks through the hydrologic cycle; thus weathering happens much more slowly in a dry climate like the desert southwest than in the rainforest (see our module The Hydrologic Cycle for more information). Burial of organic sediments takes carbon out of the atmosphere , part of the long-term geological component of the carbon cycle (see our module The Carbon Cycle module); many scientists today are exploring ways we might be able to take advantage of this process and bury additional carbon dioxide produced by the burning of fossil fuels (see News & Events in Resources). The uplift of mountain ranges dramatically affects global and local climate by blocking prevailing winds and inducing precipitation . The interactions between all of these cycles produce the wide variety of dynamic landscapes we see around the globe.
Earth's materials are in constant flux. Some processes that shape the Earth happen quickly; others take millions of years. This module describes the rock cycle, including the historical development of the concept. The relationship between uniformitarianism, the rock cycle, and plate tectonics is explored in general and through the specific example of the Cascade Range in the Pacific Northwest.
Key Concepts
The rock cycle is the set of processes by which Earth materials change from one form to another over time.
The concept of uniformitarianism, which says that the same Earth processes at work today have occurred throughout geologic time, helped develop the idea of the rock cycle in the 1700s.
Processes in the rock cycle occur at many different rates.
The rock cycle is driven by interactions between plate tectonics and the hydrologic cycle.
Metamorphic Rocks - Metamorphic rocks are formed by great heat and pressure. They are generally found inside the Earth's crust where there is enough heat and pressure to form the rocks. Metamorphic rocks are often made from other types of rock. For example, shale, a sedimentary rock, can be changed, or metamorphosed, into a metamorphic rock such as slate or gneiss. Other examples of metamorphic rocks include marble, anthracite, soapstone, and schist.
Igneous Rocks - Igneous rocks are formed by volcanoes. When a volcano erupts, it spews out hot molten rock called magma or lava. Eventually the magma will cool down and harden, either when it reaches the Earth's surface or somewhere within the crust. This hardened magma or lava is called igneous rock. Examples of igneous rocks include basalt and granite.
Sedimentary Rocks - Sedimentary rocks are formed by years and years of sediment compacting together and becoming hard. Generally, something like a stream or river will carry lots of small pieces of rocks and minerals to a larger body of water. These pieces will settle at the bottom and over a really long time (perhaps millions of years), they will form into solid rock. Some examples of sedimentary rocks are shale, limestone, and sandstone.
The word "igneous" comes from the Latin word "ignis" which means "of fire."
Ores are rocks that include minerals that have important elements such as metals like gold and silver.
Sedimentary rocks form layers at the bottoms of oceans and lakes.
Marble is a metamorphic rock formed when limestone is exposed to high heat and pressure within the Earth.
Layers of sedimentary rocks are called strata.