Master the Five-Paragraph Essay
The five-paragraph essay is one of the most common composition assignments out there, whether for high school or college students. It is a classic assignment because it presents an arena in which writers can demonstrate their command of language and punctuation, as well as their logic and rhetorical skills. These skills are useful not only for classroom assignments and college application essays, but even in the business world, as employees have to write memorandums and reports, which draw on the same skills.
Mastering the five-paragraph essay is doable, and here are some tips.
Components of a Good Essay
The five-paragraph essay lives up to its name, because is has five paragraphs, as follows: an introductory paragraph that includes a thesis, three body paragraphs, each which includes support and development, and one concluding paragraph.
Its structure sometimes generates other names for the same essay, including three-tier essay, one-three-one, or a hamburger essay. Whether you are writing a cause-and-effect essay, a persuasive essay, an argumentative essay or a compare-and-contrast essay, you should use this same structure and the following specifics.
Keys to Introductory Paragraphs
Any introductory paragraph contains from three to five sentences and sets up the tone and structure for the whole essay. The first sentence should be a so-called hook sentence and grabs the reader. Examples of hook sentences include a quote, a joke, a rhetorical question or a shocking fact. This is the sentence that will keep your readers reading. Draw them in.
What Makes a Thesis Statement
The last sentence should be your thesis statement, which is the argument you are going to make in the essay. It is the sentence that contains the main point of the essay, or what you are trying to prove. It should be your strongest claim in the whole essay, telling the reader what the paper is about. You should be able to look back at it to keep your argument focused. The other sentences in this paragraph should be general information that links the first sentence and the thesis.
Content of Supporting Paragraphs
Each of the next three paragraphs follows the same general structure of the introductory paragraph. That is, they have one introduction sentence, evidence and arguments in three to five sentences, and a conclusion. Each one of them should define and defend your thesis sentence in the introduction.
The first body paragraph should be dedicated to proving your most powerful point. The second body paragraph can contain your weakest point, because the third body paragraph can, and should, support another strong argument.
Concluding Paragraph Tips
Your concluding paragraph is important, and can be difficult. Ideally, you can begin by restating your thesis. Then you can recall or restate all three to five of your supporting arguments. You should summarize each main point. If you have made similar arguments multiple times, join those together in one sentence.
Essentially, in the concluding or fifth paragraph, you should restate what your preceding paragraphs were about and draw a conclusion. It should answer the question: So what? Even if the answer seems obvious to you, write it down so that your reader can continue to easily follow your thinking process, and hopefully, agree with you.
A Note on Compare and Contrast
Let's look a little more closely at the compare-and-contrast essay, which is a very common assignment. It can be a confusing one due to the terms used. Comparing two items is to show how they are alike. Contrasting two items is to show how they are different. One way to approach this essay is to make a grid for yourself that compares or contrasts two items before you start writing. Then, write about those characteristics. Do not try to write about both. The name of the essay is actually misleading.
Keep these pointers in mind when you need to write a five-paragraph essay, and your end result will be clear in its argument, leading your reader to the right conclusion. Often, that conclusion is to agree with you, and who doesn't like to be right?
Privacy Policy
Terms of Service
© 2023 Ask Media Group, LLC
Auth with social network:
Download presentation
We think you have liked this presentation. If you wish to download it, please recommend it to your friends in any social system. Share buttons are a little bit lower. Thank you!
Presentation is loading. Please wait.
The Seven-Paragraph Essay
Published by Jocelin Parrish Modified over 8 years ago
Similar presentations
Presentation on theme: "The Seven-Paragraph Essay"— Presentation transcript:
The critical paper Critical thinking process culminates in articulation Outline follows a format May reverse order of presentation of –Supporting reasons.
How to Write a Poem Analysis Essay
How to structure an essay
Powerful Proofreading
Essays Dr. Karen Petit This presentation explains how to avoid plagiarism by using correct documentation.
Writing Reminder THESIS STATEMENTS.
Persuasive Essay The persuasive essay differs from the expository essay in the amount of pre-writing (invention) and research involved. A clear, concise,
Argumentation Research Drafting Process. Day One: Introduction & Parenthetical Documentation/Works Cited  We'll draft your introduction first, and then.
Answering Open-Ended Questions for Social Studies Class.
ESSAY WRITING Can be fun.
The Formal Five-Paragraph Essay Mrs. K Prescott. Expository Writing n Gives information about a topic n Explains ideas n Answers questions The purpose.
The "How and Why" of Writing
The Five Paragraph Essay Format
How to Write the Five Paragraph Essay
Persuasive Essay Format: Introduction
Essay writing is the most common coursework that professors in the academy will require to submit. It can be short or long depending on the topic you are.
Writing a Persuasive Essay
Introductory & Conclusion Paragraphs
BUILDING BODY PARAGRAPHS The first topic sentence of the first paragraph will be the first reason that supports your position. You may even wish to begin.
About project
© 2023 SlidePlayer.com Inc. All rights reserved.
Narrative essay topics
Writing a paper about freedom
An argumentative essay synopsis
Analytical essay writing hints
Pro-written custom papers
Paper topic ideas for 7th graders
Philosophy paper writing tips
A brilliant paper writing tutorial
Diversity paper samples
Analytical paper topic ideas
Good custom writing services
Argumentative essay ideas
Discursive essay writing tips
Writing a paper introducing parts
5-paragraph paper synopsis
Writing a good paper conclusion
How-to essay samples
Sample illustration essay outlines
Selecting persuasive essay prompts
Sample third person descriptive essays
Crafting a 7-paragraph comparative paper
Getting sample free essays
Expository essay writing: use of samples
A guide to essay writer selection
Crafting an essay about dogs as pets
Creating a school visual analysis essay
Expository essay writing hints
AP World History essay samples
Finding an outstanding writer
Seeking help with homework papers
Writing agencies specializing in Psychology
Traits of qualified writers
Self help groups: essay hints
Selecting a writing company
Hiring an essay writer
Tips on essay about yourself
Gun controls paper sample
False memories essay sample
Booker T. Washington paper sample
A chorus line paper sample
12 Years A Slave essay
Obamacare paper sample
Manifest Destiny essay sample
Graphic novel essay sample
Mass murders essay example
Drunk driving paper sample
Rustom essay example
Markets in Spanish America essay sample
Death and dying practices essay sample
Hate crimes paper example
Gay marriage essay sample
Abusive relationships paper template
John Keats essay template
Sample essay on family ecology theory
How to manage environmental problems
Woman suffrage
Children and inequality
An essay sample on autism
A Good Man Is Hard To Find
The choice of adoption
The life of Davy Crockett
Atomic theory
Critical thinking's role
Bilingual education
Climate change
Is the progress real?
Immigration reform in the USA
Risky aspects of communication
Personal moral values
Flu vaccine
Types of papers
efficient ideas for academic essay writing
5 Basic Rules Of Writing A 7-Paragraph Comparative Essay
When writing academic papers, there are various styles and structures that students may be required to follow. For example, a seven paragraph essay will involve writing a piece that is of a limited length, and follows a predefined structure. Furthermore, when using the comparative style with this structure, there are various things to consider, with five basic rules of writing this kind of work explain below.
Using your opening paragraph for your introduction
The first of your seven paragraphs should be used for the introduction. It is in this part of your paper that you will include details of the topic that you will be comparing, along with some related background information.
Using the middle paragraphs for your body section
The next few paragraphs, which will appear in the middle of your paper, will make up the body section. Essentially, this is the largest part of your essay, and will require you to outline any different points that you wish to raise, such as any similarities and differences between the two topics that you are discussing.
Using each paragraph in the body section for a different comparison
In order to structure the work logically, you should use a new paragraph for each of the different comparisons that you wish to make. As a result, when writing a seven paragraph comparative essay, the middle five paragraphs, which make up the body section, will include five different comparisons.
Using the final paragraph for your conclusion
Finally, the last paragraph of your paper will be reserved for the conclusion. It is in the conclusion that you will assess the various points that you made during the body section, relating to any similarities or differences about the topics that you are discussing. You will then be use these points as the basis of a conclusion, so as to establish how similar or different you think the two topics are in general. For example, it may be that you used one paragraph to point out an important similarity between the two topics, whilst you used the other four paragraphs to identify any major differences. As a result, your conclusion might be that the two topics are more different than they are alike.
Avoiding the introduction of new points in your conclusion
Finally, you should be aware that the conclusion should be based upon any points already discussed within your essay, and should not be used to bring up any new discussions.
Essay Writing Tips
Bad paper writing agencies
Sociology process analysis paper ideas
US history of religion essay template
Italian traditions essay
Professional paper writing help
Opera & ballet essay example
Choosing a good paper writer
Volunteering essay sample
Environment paper writing rules
Essay Topics
Illustration paper topics
Process paper topic ideas
Argument essay prompts
Arts comparative essay topics
Popular Posts
Cheap custom paper writing agencies
Child obesity essay example
What makes a 5-paragraph essay
Finding sample essay on study skills
Contribute to us as a writer. As a successful student. As our user. Leave your feedback, ideas and tips on [email protected]
© RaintreeWriting.com. All rights reserved. | 2023
Have a language expert improve your writing
Run a free plagiarism check in 10 minutes, generate accurate citations for free.
Knowledge Base
How to write an essay outline | Guidelines & examples
How to Write an Essay Outline | Guidelines & Examples
Published on August 14, 2020 by Jack Caulfield . Revised on July 23, 2023.
An essay outline is a way of planning the structure of your essay before you start writing. It involves writing quick summary sentences or phrases for every point you will cover in each paragraph , giving you a picture of how your argument will unfold.
Table of contents
Organizing your material, presentation of the outline, examples of essay outlines, other interesting articles, frequently asked questions about essay outlines.
At the stage where you're writing an essay outline, your ideas are probably still not fully formed. You should know your topic  and have already done some preliminary research to find relevant sources , but now you need to shape your ideas into a structured argument.
Creating categories
Look over any information, quotes and ideas you've noted down from your research and consider the central point you want to make in the essay—this will be the basis of your thesis statement . Once you have an idea of your overall argument, you can begin to organize your material in a way that serves that argument.
Try to arrange your material into categories related to different aspects of your argument. If you're writing about a literary text, you might group your ideas into themes; in a history essay, it might be several key trends or turning points from the period you're discussing.
Three main themes or subjects is a common structure for essays. Depending on the length of the essay, you could split the themes into three body paragraphs, or three longer sections with several paragraphs covering each theme.
As you create the outline, look critically at your categories and points: Are any of them irrelevant or redundant? Make sure every topic you cover is clearly related to your thesis statement.
Order of information
When you have your material organized into several categories, consider what order they should appear in.
Your essay will always begin and end with an introduction and conclusion , but the organization of the body is up to you.
Consider these questions to order your material:
Is there an obvious starting point for your argument?
Is there one subject that provides an easy transition into another?
Do some points need to be set up by discussing other points first?
Prevent plagiarism. Run a free check.
Within each paragraph, you'll discuss a single idea related to your overall topic or argument, using several points of evidence or analysis to do so.
In your outline, you present these points as a few short numbered sentences or phrases.They can be split into sub-points when more detail is needed.
The template below shows how you might structure an outline for a five-paragraph essay.
Thesis statement
First piece of evidence
Second piece of evidence
Summary/synthesis
Importance of topic
Strong closing statement
You can choose whether to write your outline in full sentences or short phrases. Be consistent in your choice; don't randomly write some points as full sentences and others as short phrases.
Examples of outlines for different types of essays are presented below: an argumentative, expository, and literary analysis essay.
Argumentative essay outline
This outline is for a short argumentative essay evaluating the internet's impact on education. It uses short phrases to summarize each point.
Its body is split into three paragraphs, each presenting arguments about a different aspect of the internet's effects on education.
Importance of the internet
Concerns about internet use
Thesis statement: Internet use a net positive
Data exploring this effect
Analysis indicating it is overstated
Students' reading levels over time
Why this data is questionable
Video media
Interactive media
Speed and simplicity of online research
Questions about reliability (transitioning into next topic)
Evidence indicating its ubiquity
Claims that it discourages engagement with academic writing
Evidence that Wikipedia warns students not to cite it
Argument that it introduces students to citation
Summary of key points
Value of digital education for students
Need for optimism to embrace advantages of the internet
Expository essay outline
This is the outline for an expository essay describing how the invention of the printing press affected life and politics in Europe.
The paragraphs are still summarized in short phrases here, but individual points are described with full sentences.
Claim that the printing press marks the end of the Middle Ages.
Provide background on the low levels of literacy before the printing press.
Present the thesis statement: The invention of the printing press increased circulation of information in Europe, paving the way for the Reformation.
Discuss the very high levels of illiteracy in medieval Europe.
Describe how literacy and thus knowledge and education were mainly the domain of religious and political elites.
Indicate how this discouraged political and religious change.
Describe the invention of the printing press in 1440 by Johannes Gutenberg.
Show the implications of the new technology for book production.
Describe the rapid spread of the technology and the printing of the Gutenberg Bible.
Link to the Reformation.
Discuss the trend for translating the Bible into vernacular languages during the years following the printing press's invention.
Describe Luther's own translation of the Bible during the Reformation.
Sketch out the large-scale effects the Reformation would have on religion and politics.
Summarize the history described.
Stress the significance of the printing press to the events of this period.
Literary analysis essay outline
The literary analysis essay outlined below discusses the role of theater in Jane Austen's novel Mansfield Park .
The body of the essay is divided into three different themes, each of which is explored through examples from the book.
Describe the theatricality of Austen's works
Outline the role theater plays in Mansfield Park
Introduce the research question : How does Austen use theater to express the characters' morality in Mansfield Park ?
Discuss Austen's depiction of the performance at the end of the first volume
Discuss how Sir Bertram reacts to the acting scheme
Introduce Austen's use of stage direction–like details during dialogue
Explore how these are deployed to show the characters' self-absorption
Discuss Austen's description of Maria and Julia's relationship as polite but affectionless
Compare Mrs. Norris's self-conceit as charitable despite her idleness
Summarize the three themes: The acting scheme, stage directions, and the performance of morals
Answer the research question
Indicate areas for further study
If you want to know more about AI tools , college essays , or fallacies make sure to check out some of our other articles with explanations and examples or go directly to our tools!
Ad hominem fallacy
Post hoc fallacy
Appeal to authority fallacy
False cause fallacy
Sunk cost fallacy
College essays
Choosing Essay Topic
Write a College Essay
Write a Diversity Essay
College Essay Format & Structure
Comparing and Contrasting in an Essay
 (AI) Tools
Grammar Checker
Paraphrasing Tool
Text Summarizer
AI Detector
Plagiarism Checker
Citation Generator
Here's why students love Scribbr's proofreading services
Discover proofreading & editing
You will sometimes be asked to hand in an essay outline before you start writing your essay . Your supervisor wants to see that you have a clear idea of your structure so that writing will go smoothly.
Even when you do not have to hand it in, writing an essay outline is an important part of the writing process . It's a good idea to write one (as informally as you like) to clarify your structure for yourself whenever you are working on an essay.
If you have to hand in your essay outline , you may be given specific guidelines stating whether you have to use full sentences. If you're not sure, ask your supervisor.
When writing an essay outline for yourself, the choice is yours. Some students find it helpful to write out their ideas in full sentences, while others prefer to summarize them in short phrases.
You should try to follow your outline as you write your essay . However, if your ideas change or it becomes clear that your structure could be better, it's okay to depart from your essay outline . Just make sure you know why you're doing so.
Cite this Scribbr article
If you want to cite this source, you can copy and paste the citation or click the "Cite this Scribbr article" button to automatically add the citation to our free Citation Generator.
Caulfield, J. (2023, July 23). How to Write an Essay Outline | Guidelines & Examples. Scribbr. Retrieved November 14, 2023, from https://www.scribbr.com/academic-essay/essay-outline/
Is this article helpful?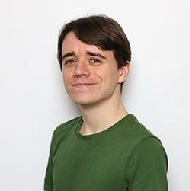 Jack Caulfield
Other students also liked, how to create a structured research paper outline | example, a step-by-step guide to the writing process, how to write an argumentative essay | examples & tips, what is your plagiarism score.

6 Paragraph Essay Outline
Views 11777
Author Miriam M.
An essay is a piece of writing that presents and supports a thesis. It is a formal piece of writing that deals with a specific subject. Writing an essay requires you to make a case for the validity of a specific point of view, interpretation, analysis or a set of facts.
The following is a 6 paragraph essay outline:
Paragraph 1: Introduction
You should include the following in your introduction paragraph:
Hook . Include an interesting phrase, fact or short story to grab your reader's attention.
Background information. It is necessary that you provide enough information about your essay's topic to enable your reader to have a better understanding of your topic.
Thesis statement. Your thesis statement should state your essay's topic, make your essay's purpose clear and provide an overview of the main supporting points in your essay. Your thesis statement should be your last sentence in your introduction paragraph.
When writing in response to a text, your introduction should include the title, author and genre of the piece.
Paragraph 2: First Body Paragraph
The first body paragraph should:
Start with a topic sentence that identifies one main idea that you will discuss as support for the thesis statement.
Have supporting sentences. Use specific details, proved by giving closely related examples to explain the main ides. The paragraph should have at least five to eight sentences.
Include paragraph unity. All ideas in this paragraph should be closely related to the topic sentence in order to further develop that topic sentence. All sentences in a single paragraph must be closely tied around a central point.
Paragraph 3: Second Body Paragraph.
This paragraph and any subsequent body paragraph should begin with a topic sentence that indicates that you are introducing a new idea. Ensure that there is a connection between the paragraph and your ideas. This paragraph should include:
Transition words at the beginning of your body paragraph to move from one idea to the next within your essay.
Clear connections among the paragraphs.
Paragraph 4: Third Body Paragraph.
This paragraph like the second body paragraph should begin with a topic sentence that indicates that you are introducing a new idea. Ensure that there is a connection between the paragraph and your ideas. This paragraph should include:
Clear connections among the paragraphs
Paragraph 5: Fourth Body Paragraph
You should start off this paragraph with the final topic sentence that relates back to the remaining point mentioned in the thesis statement.
Provide proof for this main idea by giving specific examples, details, and relevant support.
Ensure that you maintain paragraph unity . Each sentence must relate to your topic sentence.
Paragraph 6: Conclusion
Your conclusion should restate the overall purpose for writing and prove to your readers why your ideas are important. Make sure not to introduce new, unrelated ideas in the conclusion. The conclusion should:
Restate your thesis statement. Ensure that you do not repeat the same words in your introduction or body paragraphs.
Summarize your major points.
Give the reader a final thought to think about.
Recent Posts
A Sample Essay on Birds 21-08-2023 0 Comments
Is Homeschooling an Ideal Way... 21-08-2023 0 Comments
Essay Sample on Man 14-08-2023 0 Comments
Academic Writing(23)
Admission Essay(172)
Book Summaries(165)
College Tips(312)
Content Writing Services(1)
Essay Help(517)
Essay Writing Help(76)
Essays Blog(0)
Example(337)
Infographics(2)
Letter Writing(1)
Outlines(137)
Photo Essay Assignment(4)
Resume Writing Tips(62)
Samples Essays(315)
Writing Jobs(2)